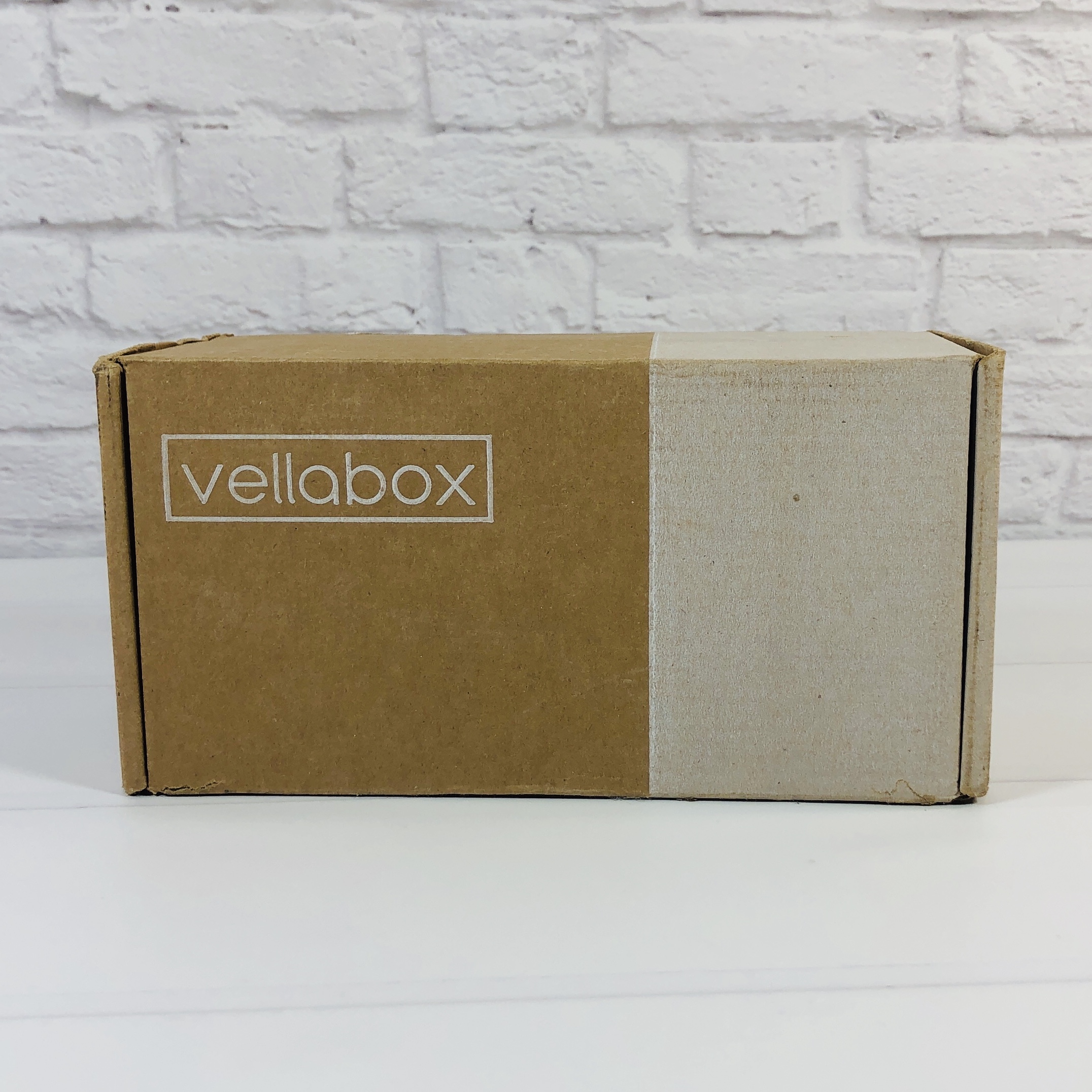 Vellabox is a monthly candle subscription! The candles are always in seasonally inspired scents and are created by the finest American artisans. Each box features a different candle brand. The candles are from small businesses and are made of all-natural wax, cotton braided wicks, and premium fragrance oils. Vellabox also includes a surprise lifestyle gift in every box!
Our Vellabox Candle Curator handpicks the candles and guarantees that they are always all-natural, seasonally relevant and bound to bring warmth and joy to any space. The surprise gift in your box each month is chosen carefully to align with our team's health-centric values.
DEAL: Save 50% on your first box! Use coupon code HELLOSUB50.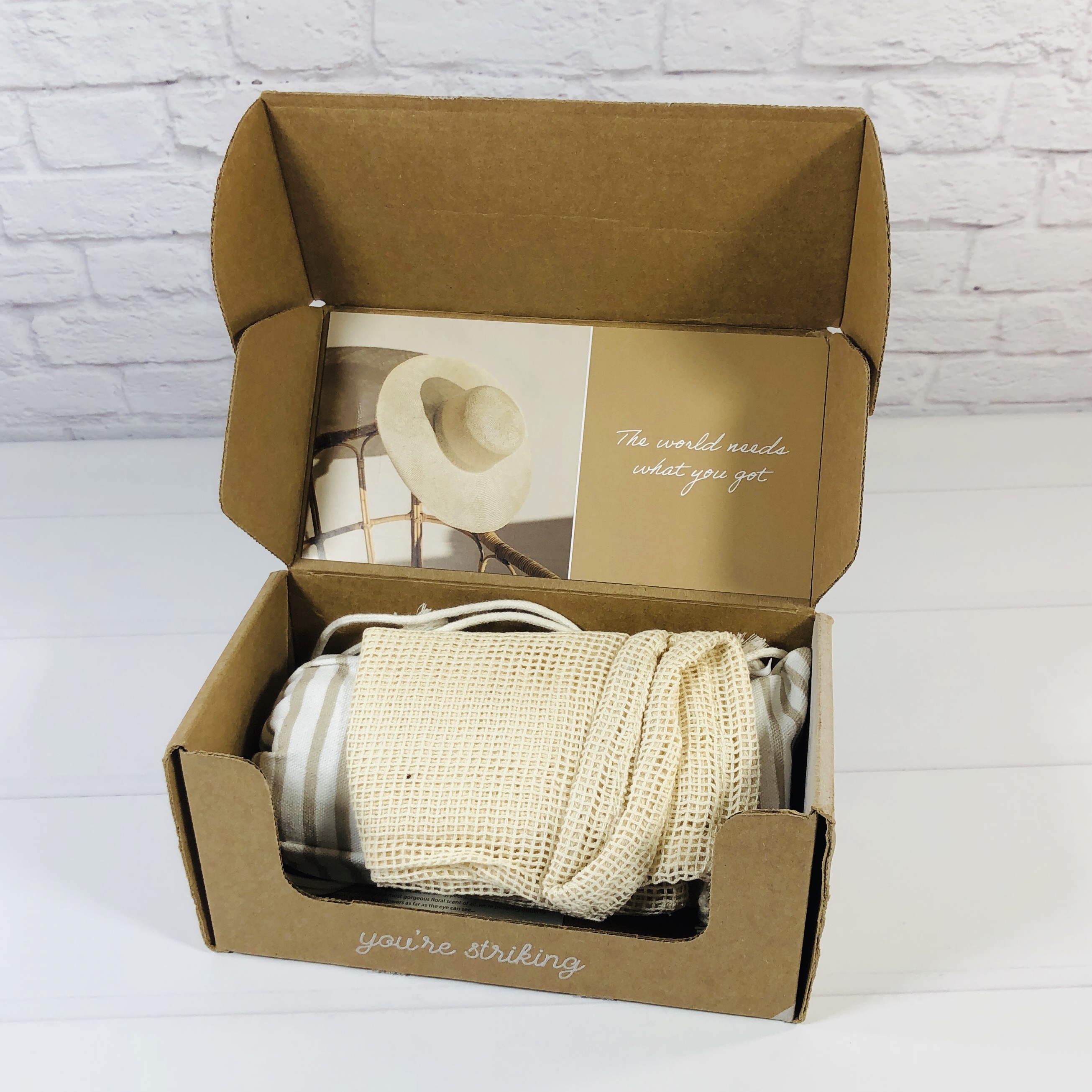 The first thing you need to do is decide which level you prefer. You can choose from The Lucerna Box ($10) which includes a 4 oz candle monthly, The Ignis Box ($20) with an 8 oz candle monthly, and The Vivere Box ($30) with an 8oz + a 4 oz candle monthly. Each level receives the bonus lifestyle gift, and the biggest box includes free shipping.
I am reviewing The Vivere Box.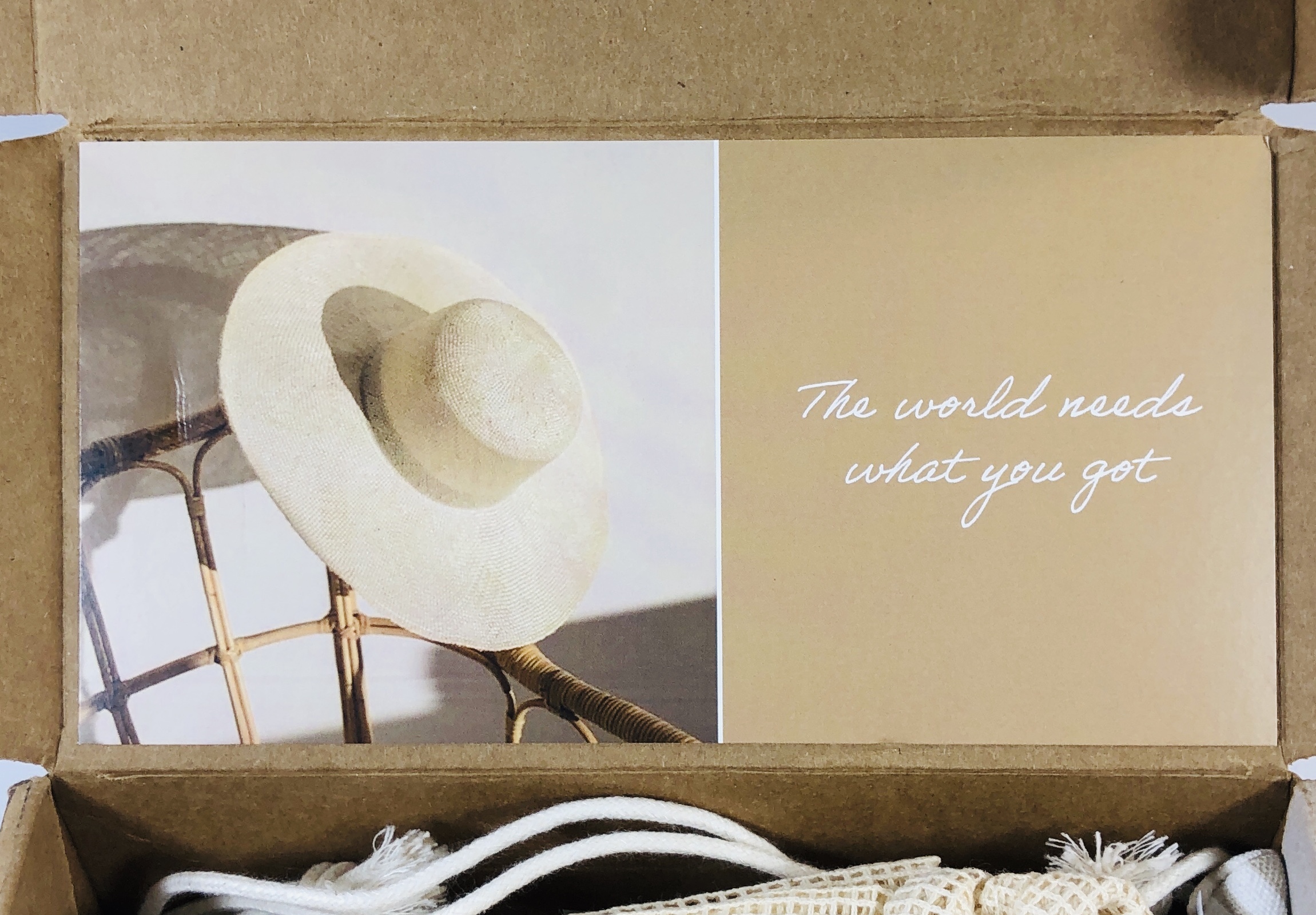 The inside of the box had a pretty card, it would make for nice desk art too.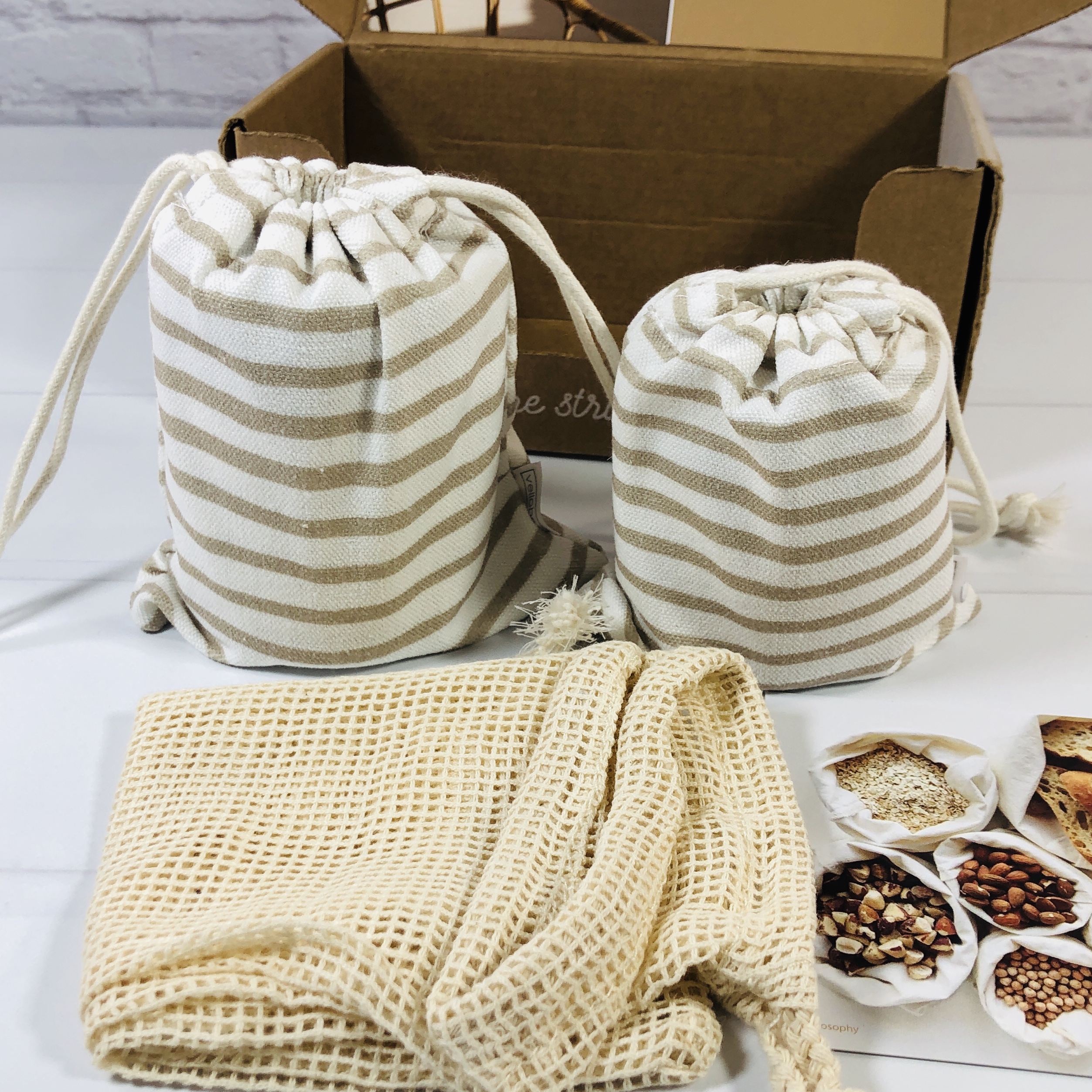 Both of my candles were in reusable striped drawstring canvas bags. The bags can hold items while traveling or in a drawer.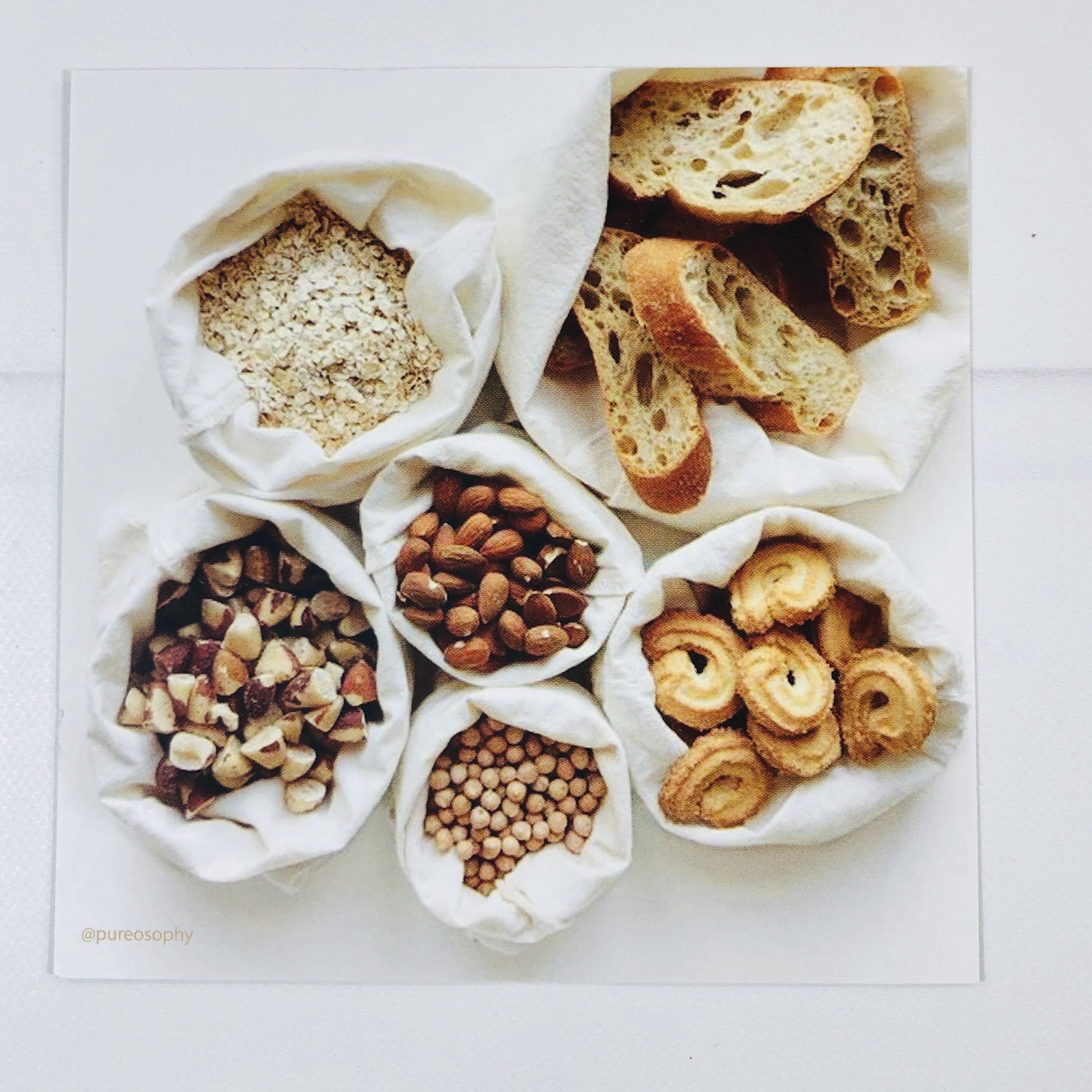 I received a small info card – again, perfect to decorate a desk or work space.
The back of the card discussed the featured brand for July and had a discount code!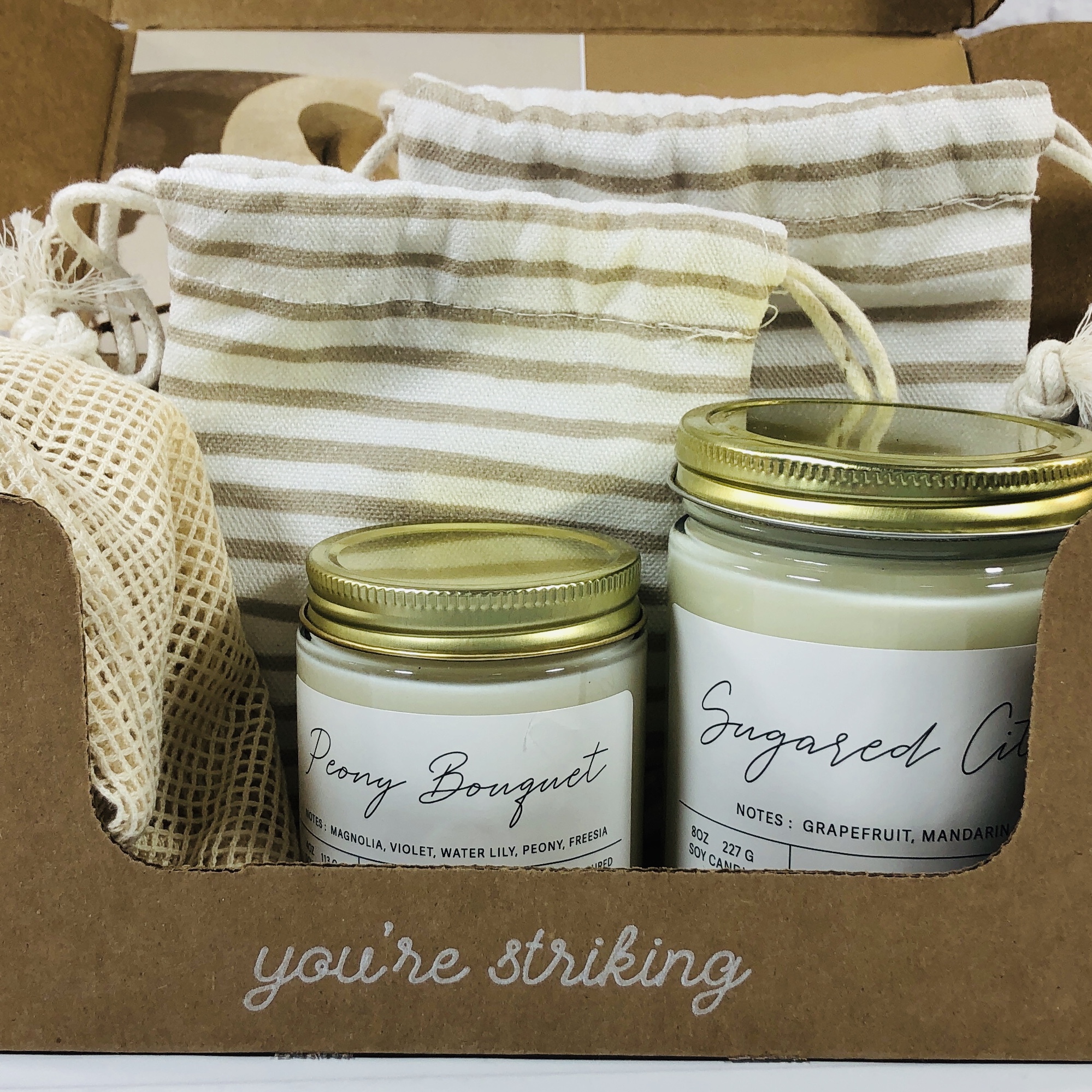 Everything in my box! I'm reviewing The Vivere Box and it includes one 8 oz candle (the same size from The Ignis Box) and one 4 oz candle (the same size from The Lucerna Box), plus a bonus item.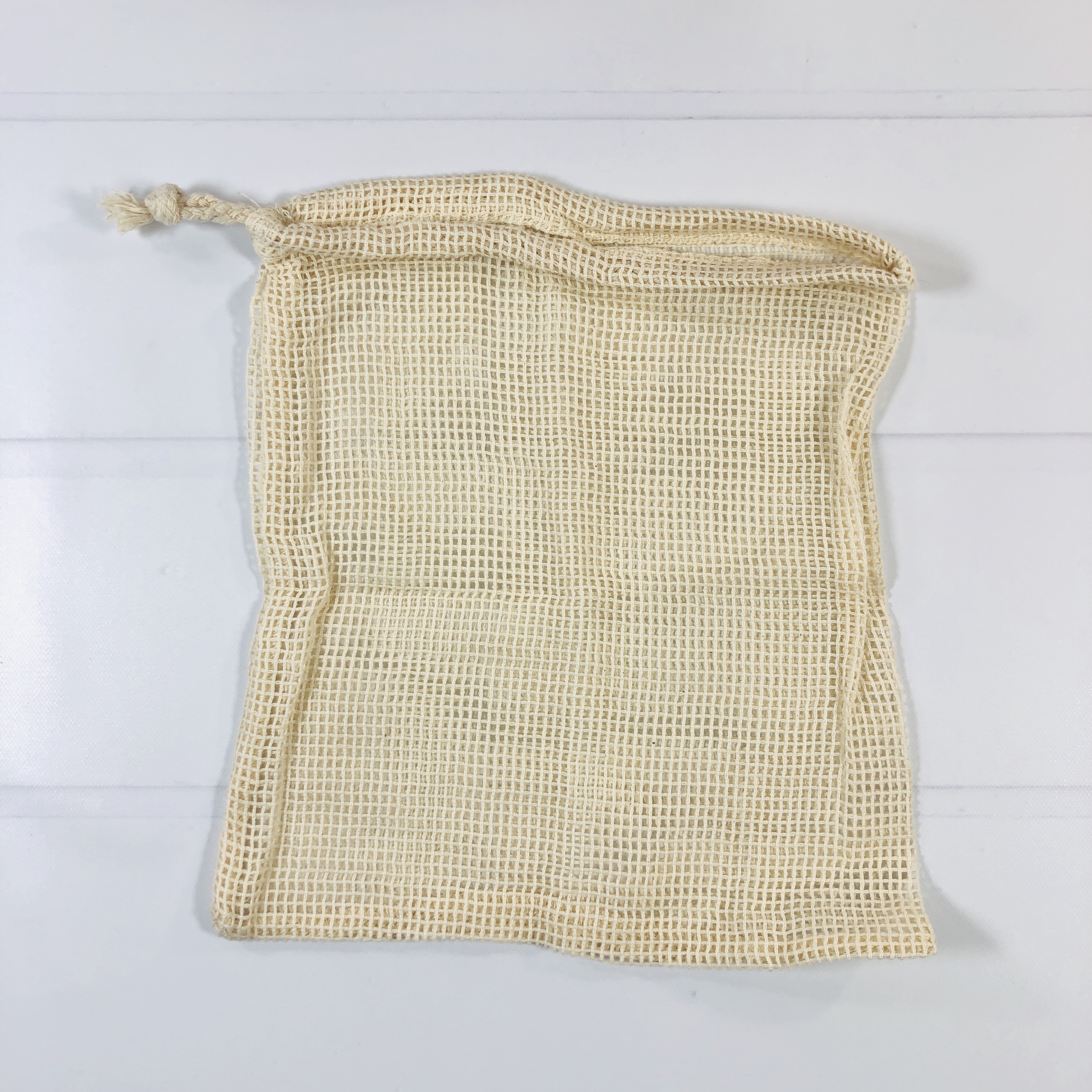 The bonus item this month is a Reusable Produce Bag!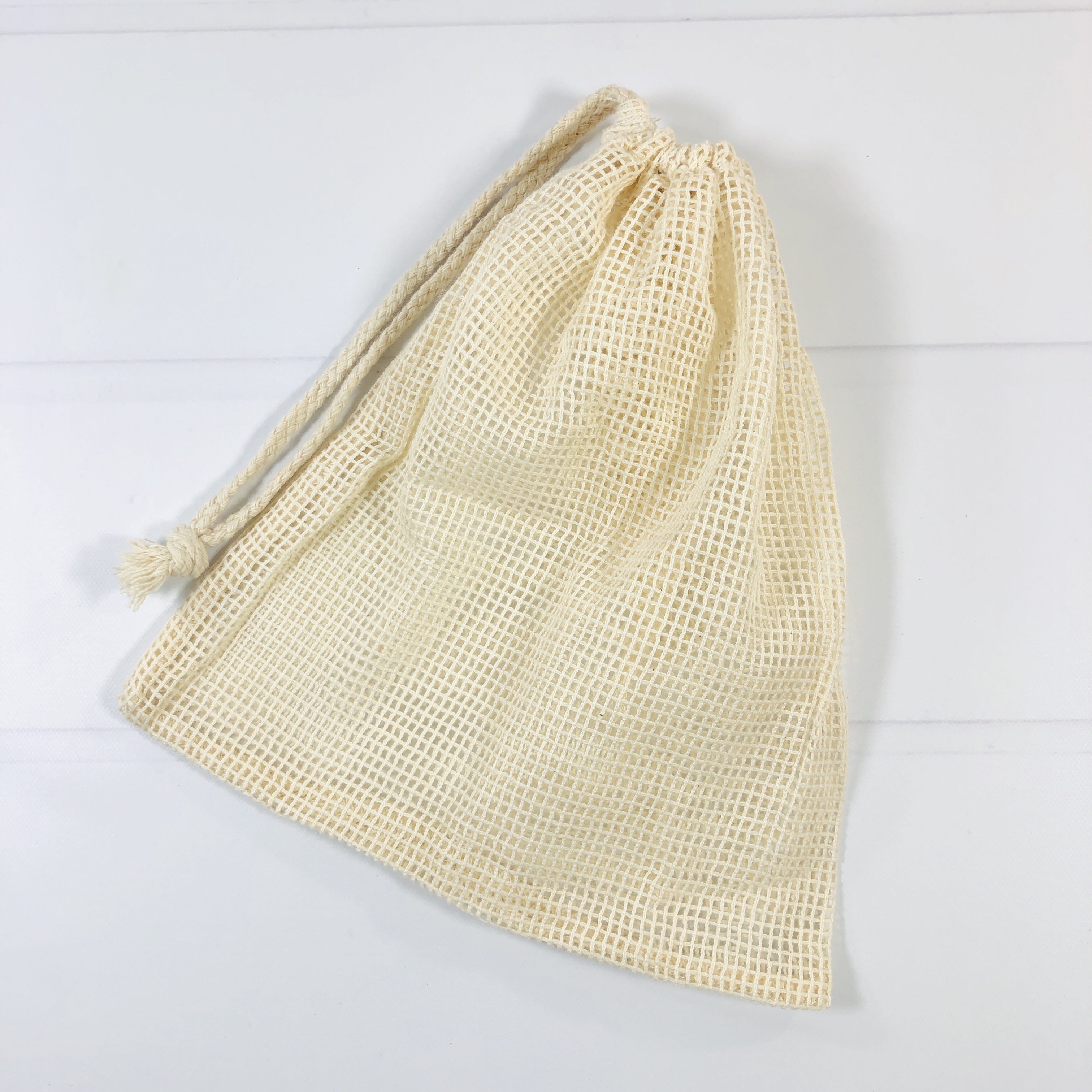 The bag is made of cotton mesh and can be washed again and again. There is a drawstring closure and the bag is 9″ x 8″.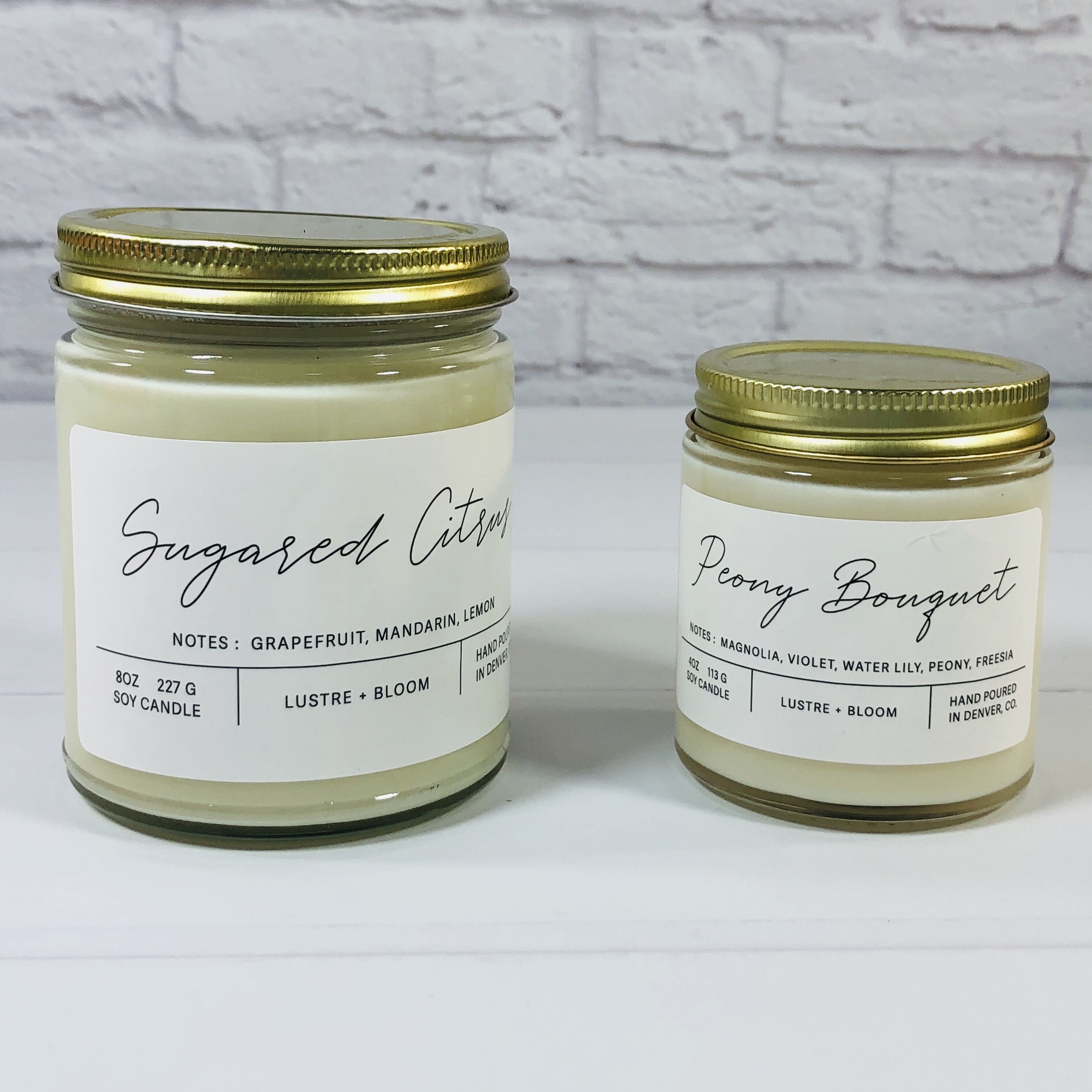 I love learning about new-to-me candle brands and this month the featured brand is Lustre + Bloom!
Each LUSTRE + BLOOM candle is lovingly made + hand poured in small batches in our cozy home in Denver, CO. Our candles are made using 100% soy wax derived from American-grown soy beans. Our soy wax creates clean burning candles that are free of toxins, carcinogens, petroleum + pollutants. We use lead-free, zinc-free cotton braided wicks that have been primed with vegetable based wax for an eco-friendly, clean burn. Our candles are made using only premium grade fragrances + essential oils. We promise to never use additives, phthalates, dyes, or preservatives.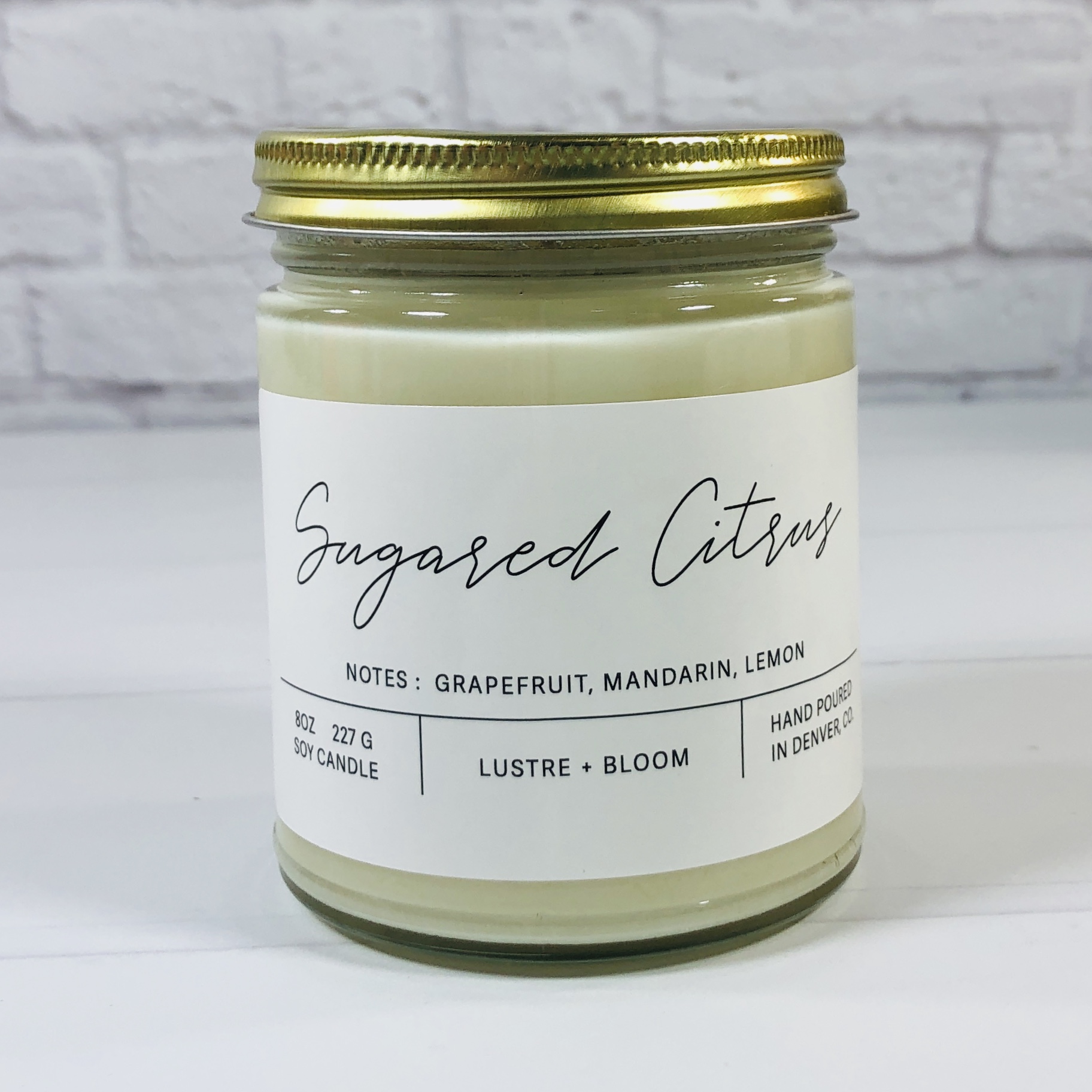 Lustre + Bloom Sugared Citrus Soy Candle ($24) Lustre + Bloom candles are available on Etsy and they offer both glass jars and golden travel tins. Sugared Citrus has notes of sweet orange, lemon, guava, and black currant.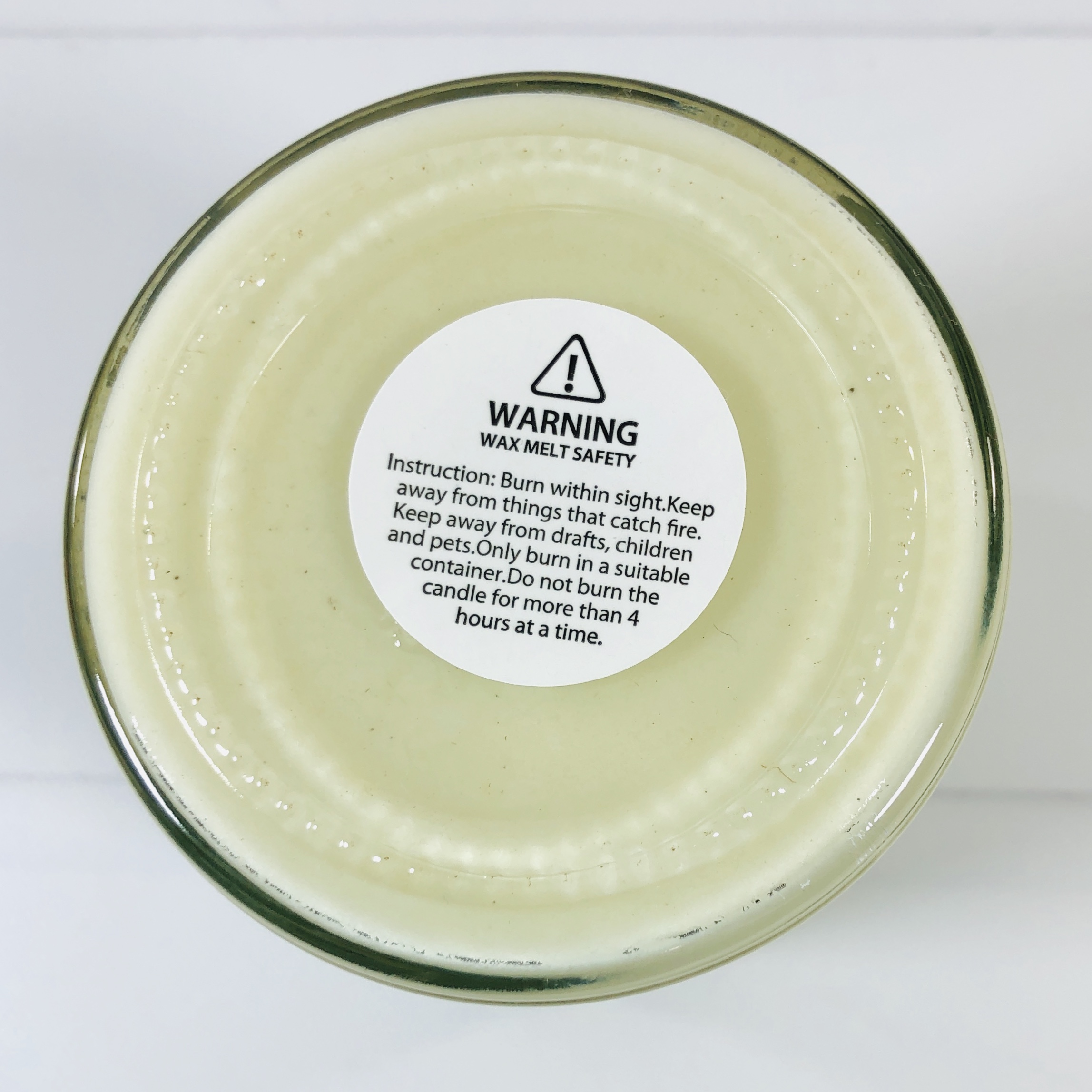 Make sure to keep an eye on your candles while they burn. I usually wait until the end of the day when I have TV and quiet reading time and keep my self parked on the couch with the candle in front of me.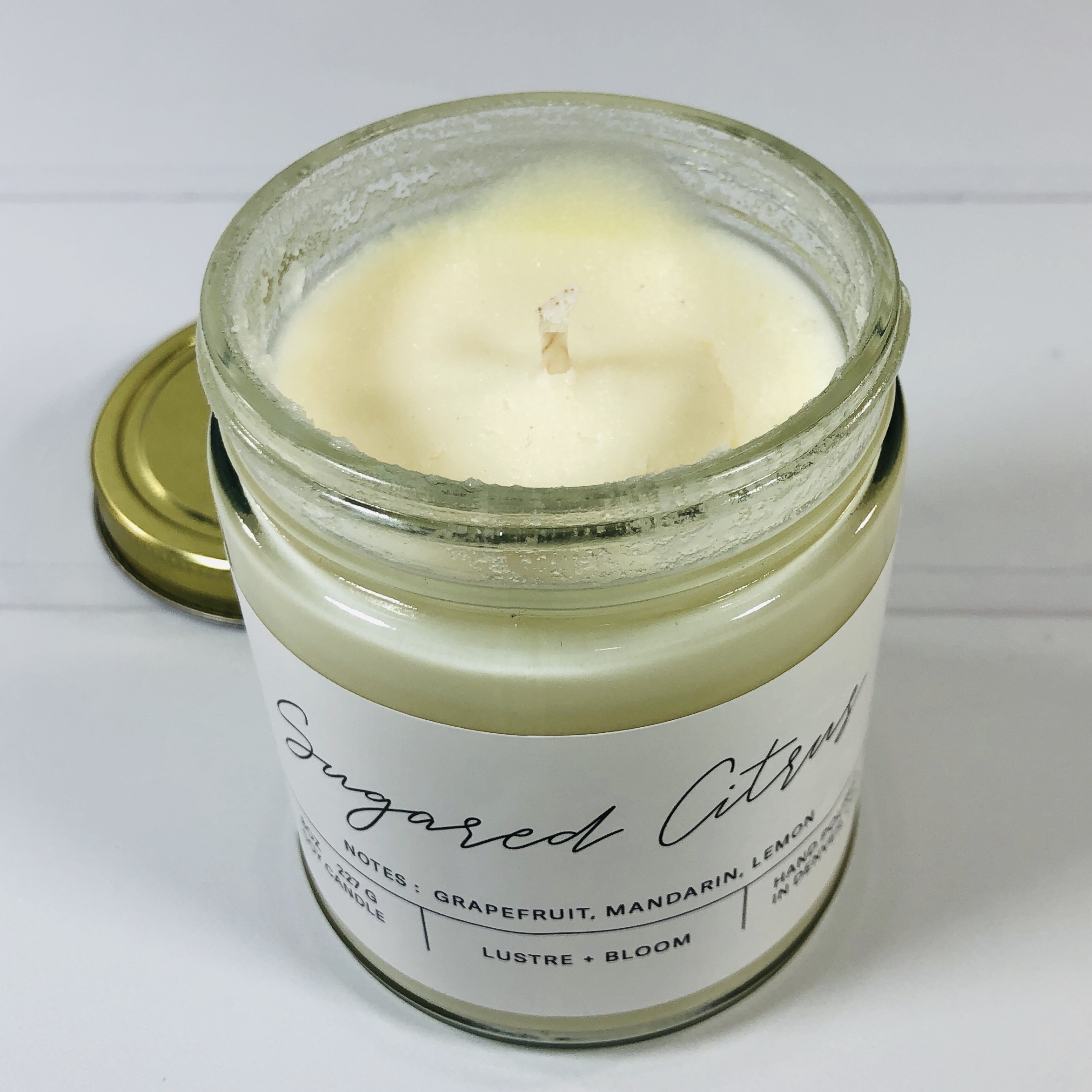 My candle looked a little worse for wear but it has been extremely hot and it's possible this happened during shipping. It didn't affect its ability to burn nicely and the scent was amazing and noticeable in my living room. It smells delicious, like citrus and sweet berries, and is one of my favorite types of candle scents!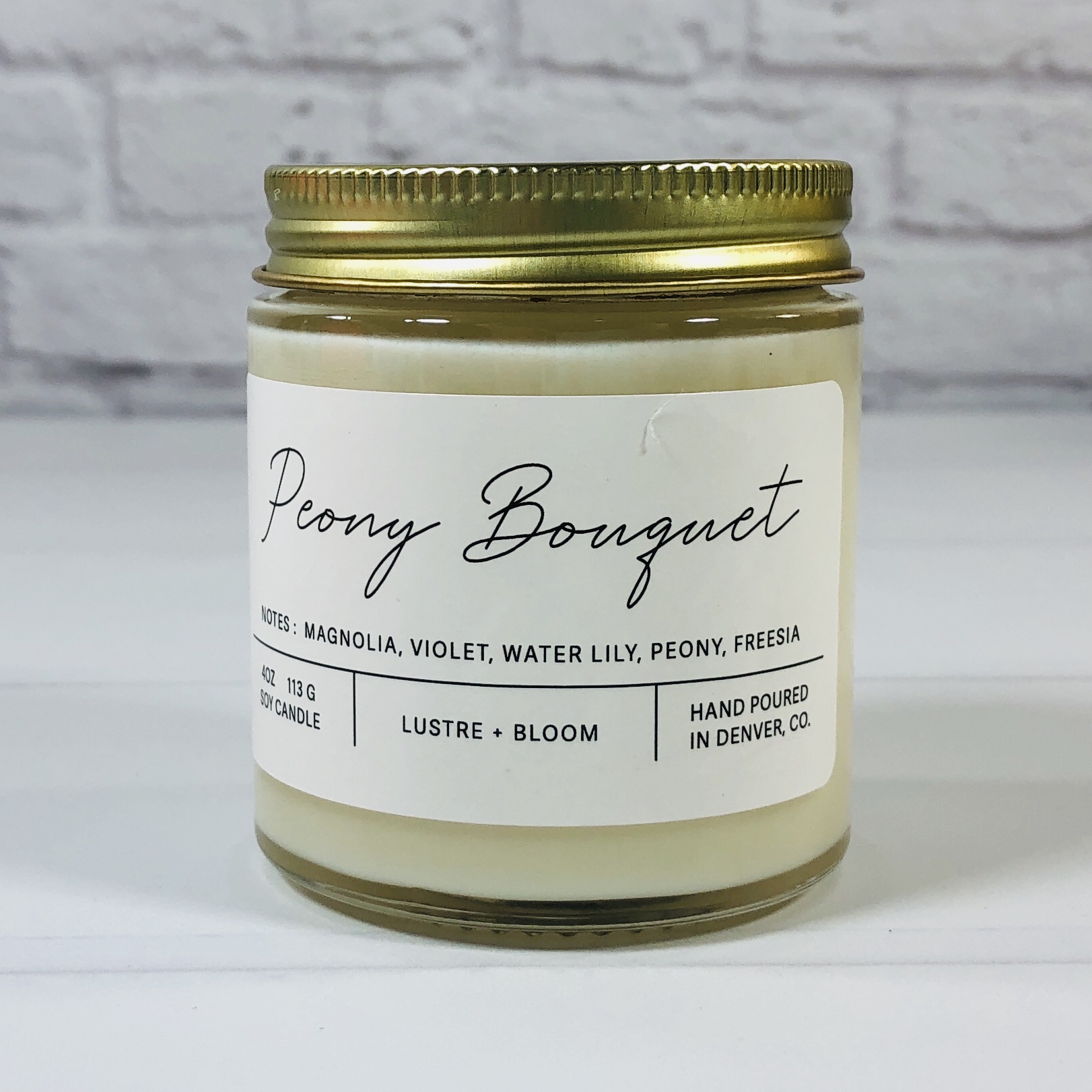 Lustre + Bloom Peony Bouquet ($14) Usually the 4 ounce candles from this brand come in golden travel tins but they produced these in glass jars especially for Vellabox!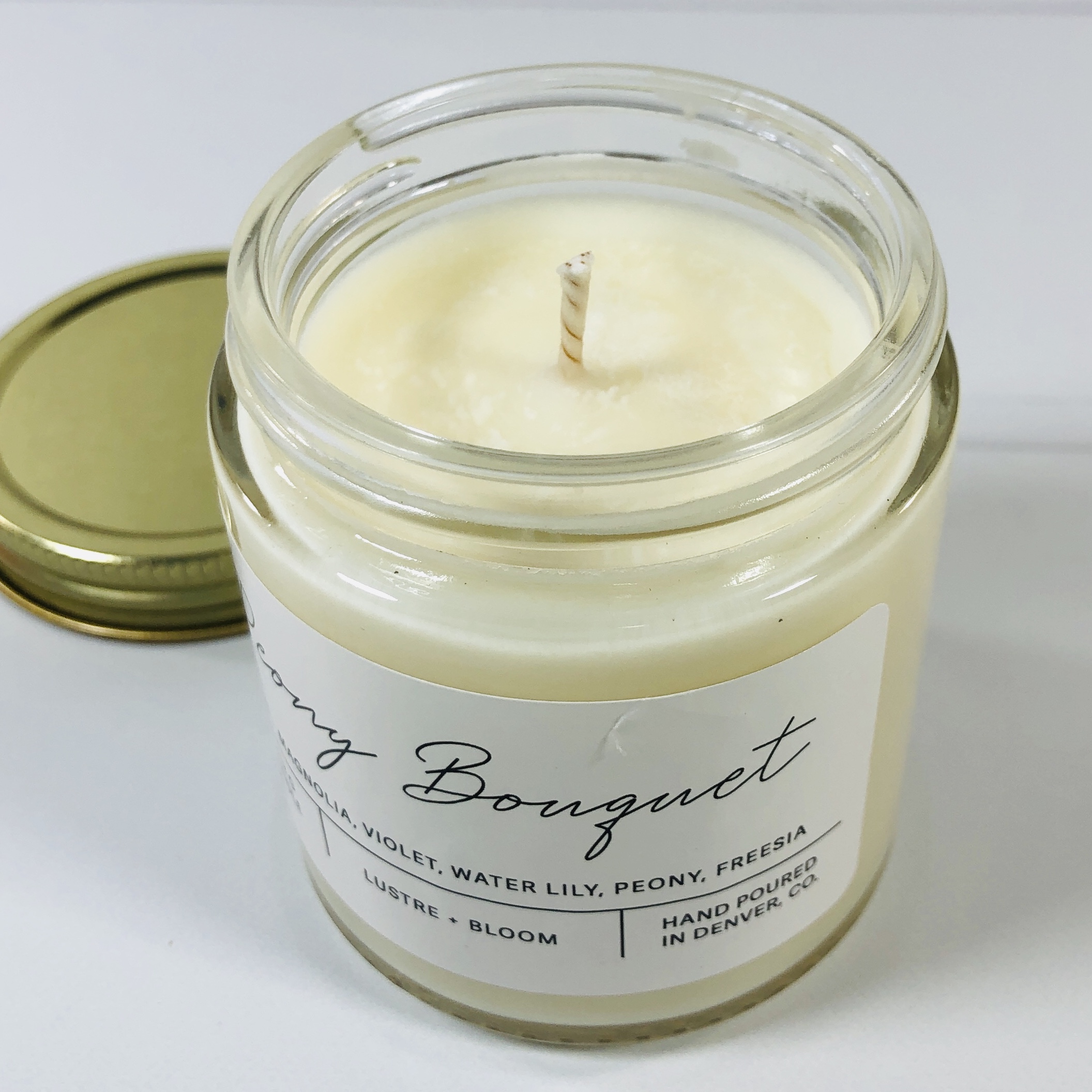 Scent notes for this candle include magnolia, freesia, and peony with a hint of powder. I detected a clean, floral fragrance and again, the scent was noticeable while burning.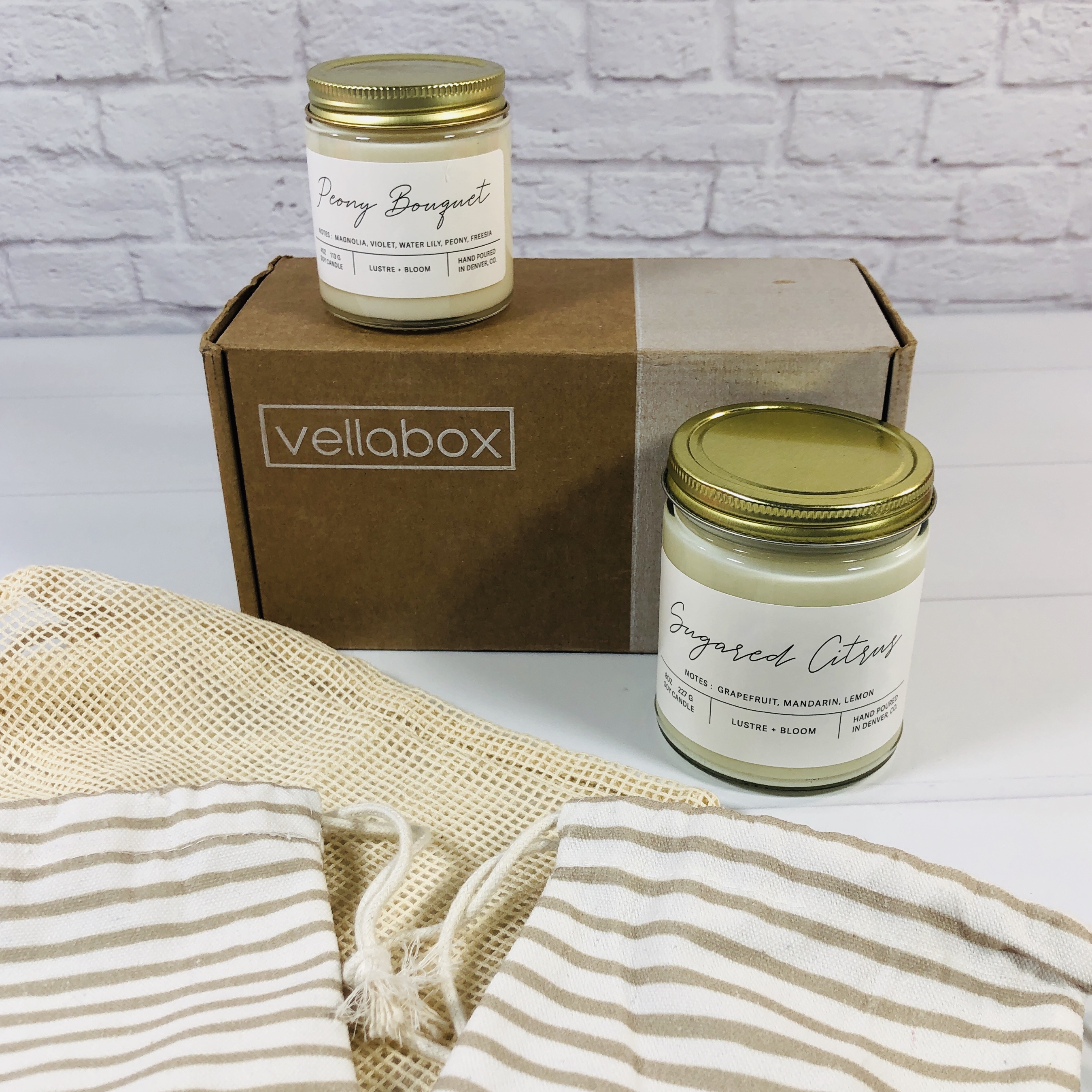 I was very impressed with the scents and performance of the Lustre + Bloom candles in my July Vellabox! They were both spot on for summer and so different from each other, which keeps it interesting. I would love to see this brand in a future box and think their other eight scents sound fantastic! The reusable bags are great for storage and I think it's cute that Vellabox sends a different color or print each month. The bonus produce bag is helpful too and contributes to the green and eco-friendly spirit of this box.
What do you think of this box?