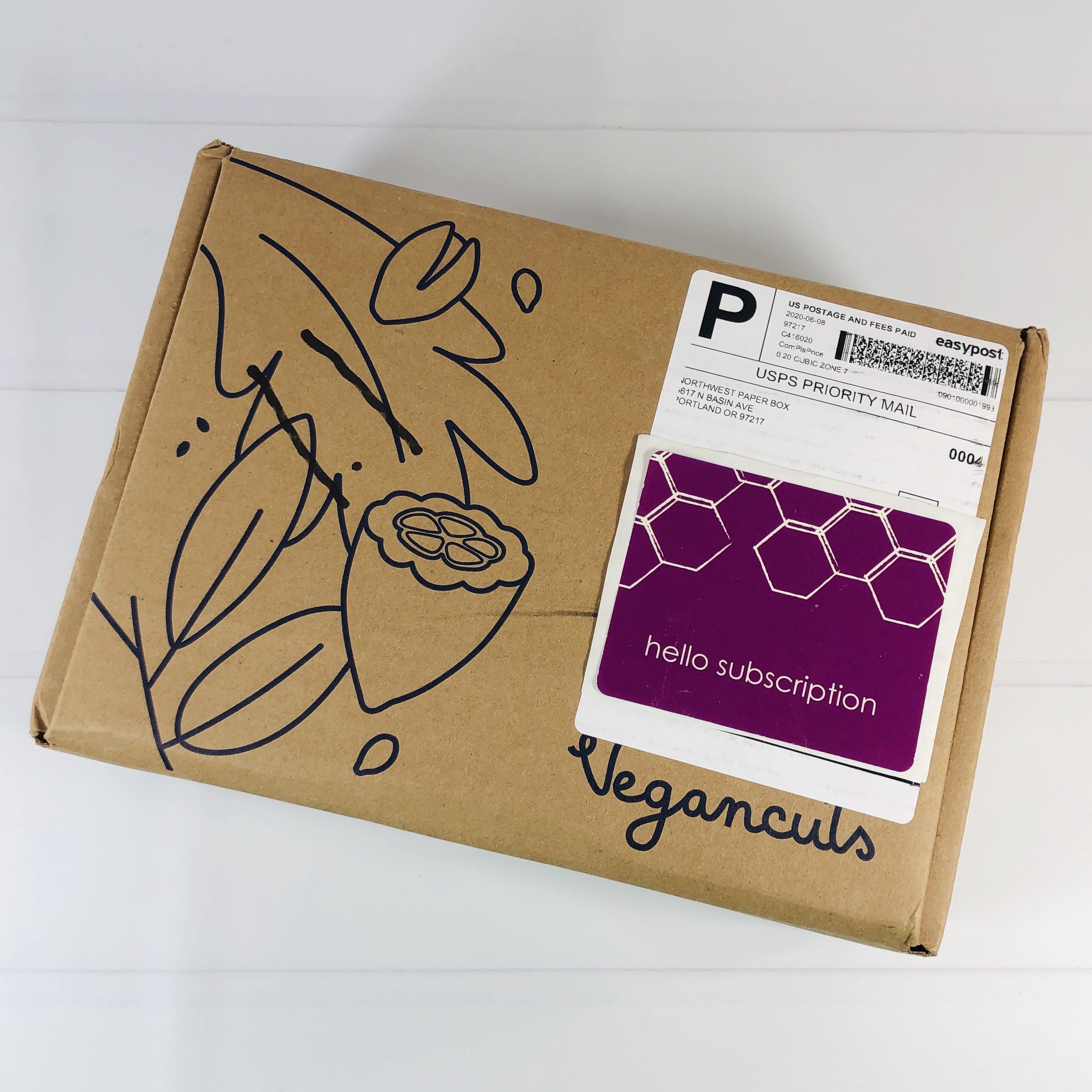 Vegancuts Snack Box is a monthly vegan food subscription that deleivers 10 or more organic and vegan treats each month. Snacks can include a pantry item or drink and most snacks are gluten-free. Each subscription box costs $24.95 monthly, or save a bit with a longer pre-paid term.
From vegan mac and cheese and delicious vegan chocolate, to avocado chips, hummus crackers and superfood smoothies, the Vegancuts Snack Box is your monthly delivery of the best vegan snacks and meal items, and drinks on the market. Open the door to at least 10 sweet & savory vegan snacks to make vegan living easier than ever before.
DEAL: Use the coupon code hellosub to get $5 off your first box on any Vegancuts subscription!   It can only be used once per customer, but it can be used on multiple subscriptions at once so long as they are in the same transaction
Packed with snacks!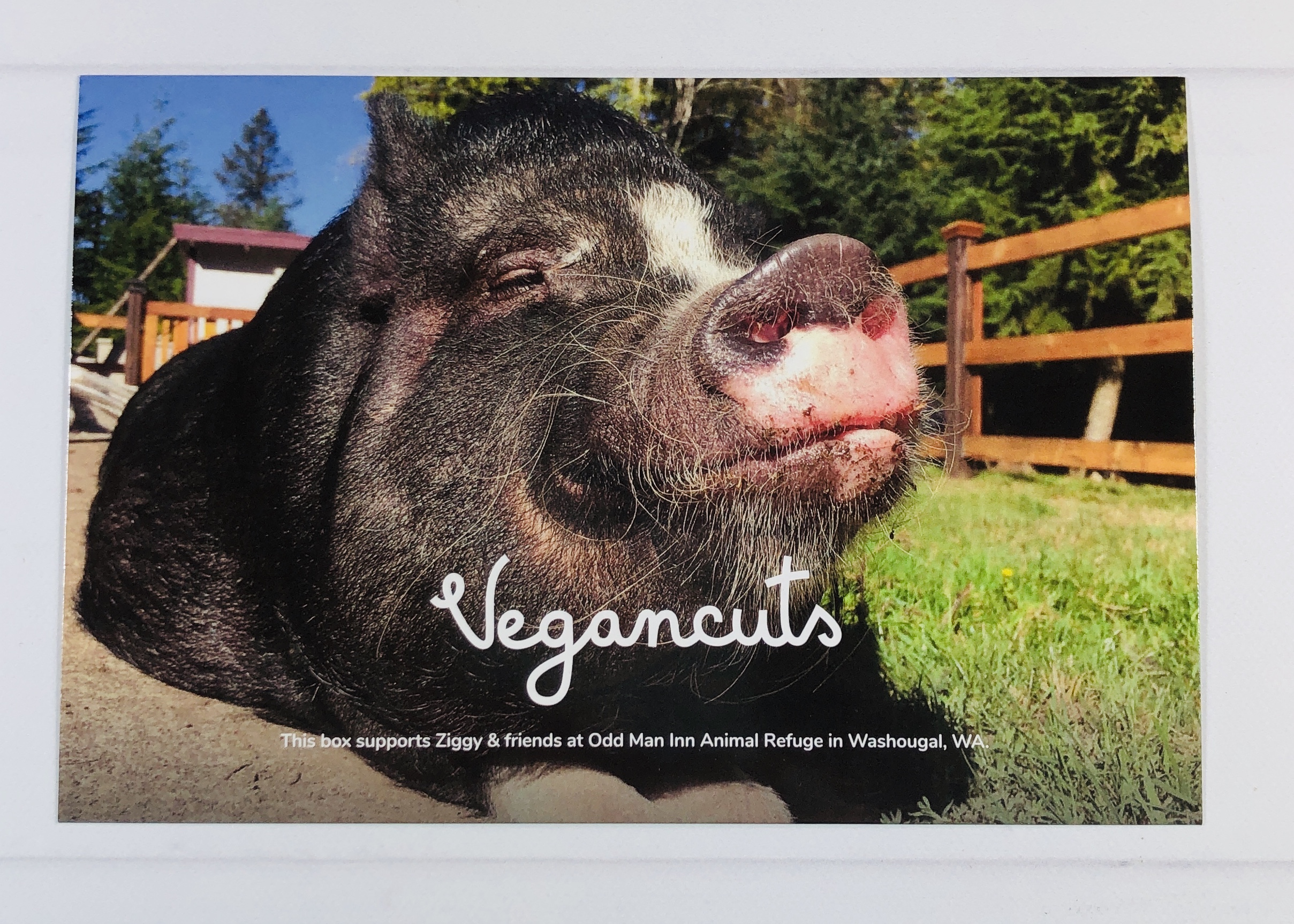 I received a card that told me proceeds from this box will go to the animals at Odd Man Inn Animal Refuge.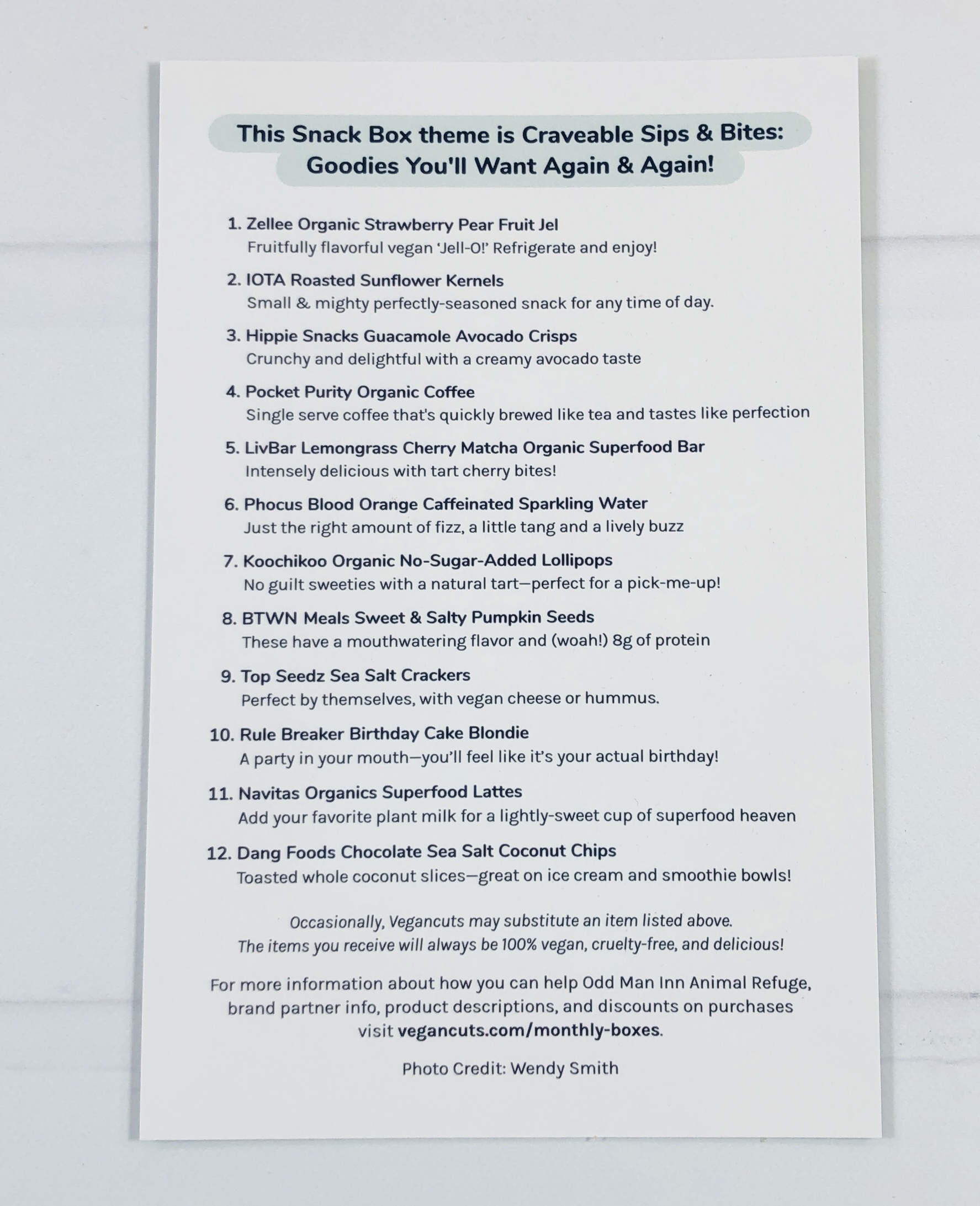 The theme for the June Box was Craveable Sips & Bites! The bottom of the card says that substitutions may be made.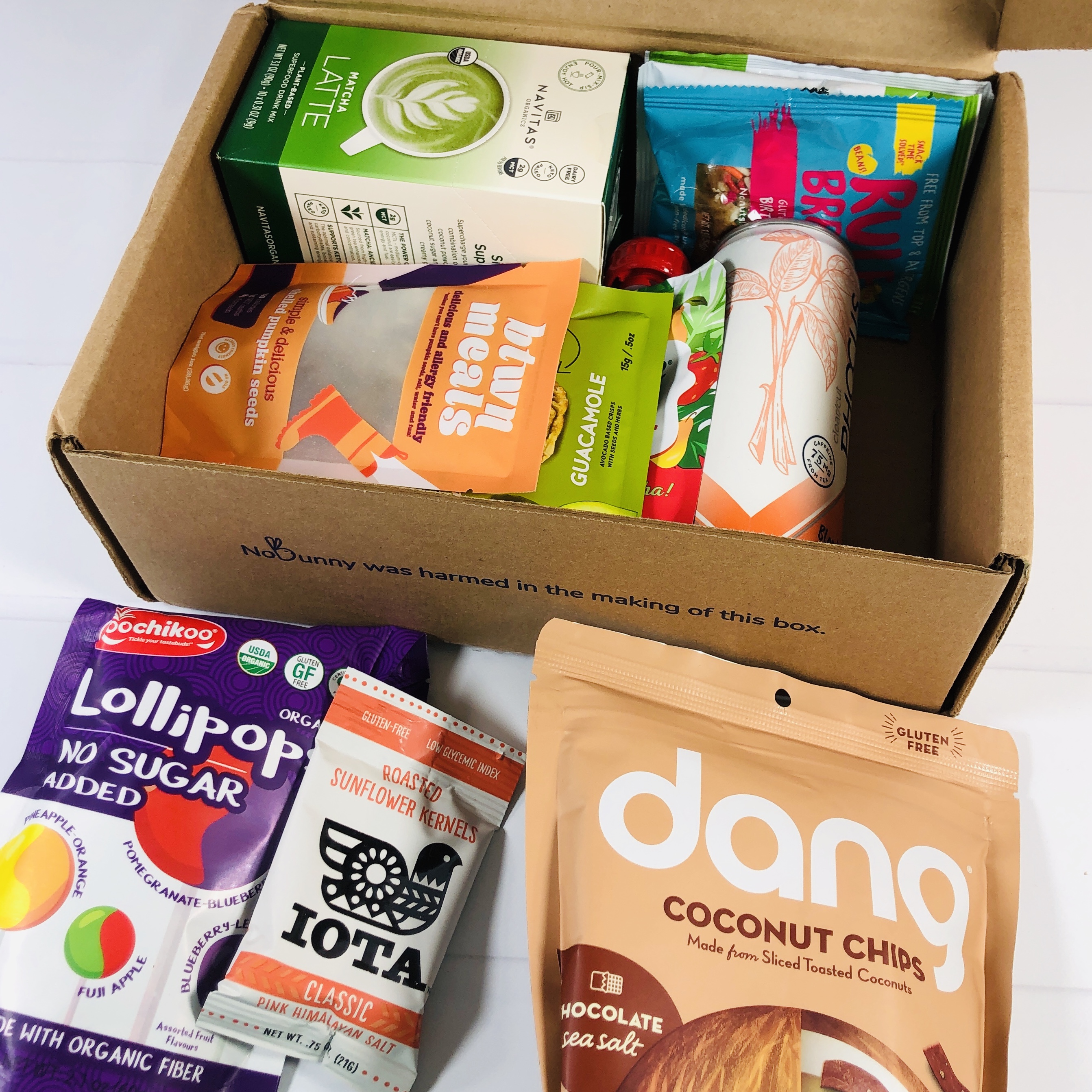 Everything in my box! There were three different drinks this month, how fun is that?
Dang Coconut Chips Chocolate Sea Salt Toasted Coconuts ($4.99) If you are looking for a sweet treat with a hint of chocolate then these will hit the spot! The bag has 3 servings inside and they look pretty much the same as the picture on the front of the bag. Coconut is high in saturated fat, and there are 11 grams of it in a single serving (about the same as a Mounds candy bar). I liked the sweet and salty flavor, this is the best version of Dang coconut chips that I've tried!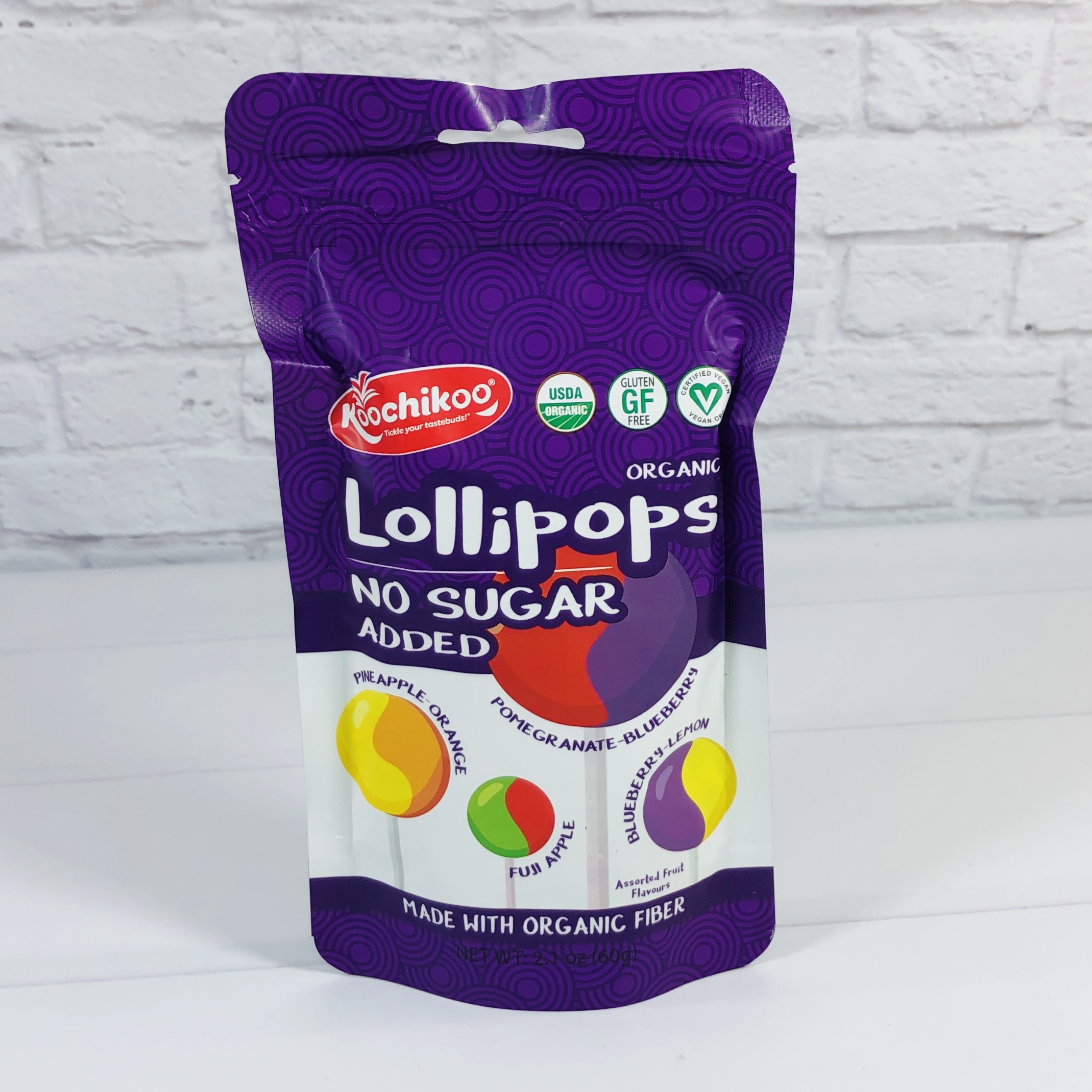 Koochikoo Lollipops ($7.04) There were 10 individual lollipops in this bag: 2 Fuji Apple, 3 Pineapple Orange, 2 Blueberry Lemon, and 3 Pomegranate Blueberry. I had to toss one candy because it wasn't sealed. The suckers have a marbled look and are sweetened with tapioca flour, but no sugar or stevia, monk fruit, or chemicals were used. I tried Pineapple Orange and loved it, very fruity tasting and not too tart.
Navitas Organics Matcha Latte ($18.61) Matcha is a very popular flavor and is made with green tea but it isn't something I would reach for, I'm not a fan. I asked my daughter to try this and she said it was tasty, it was creamy and sweet and not overly strong in the matcha flavor department but still, matcha. There are 10 individual packets inside and you mix it with 8 ounces of heated water, milk, or plant milk. Coconut oil adds saturated fat and a creamy mouth feel, and monk fruit provides the sweetness here.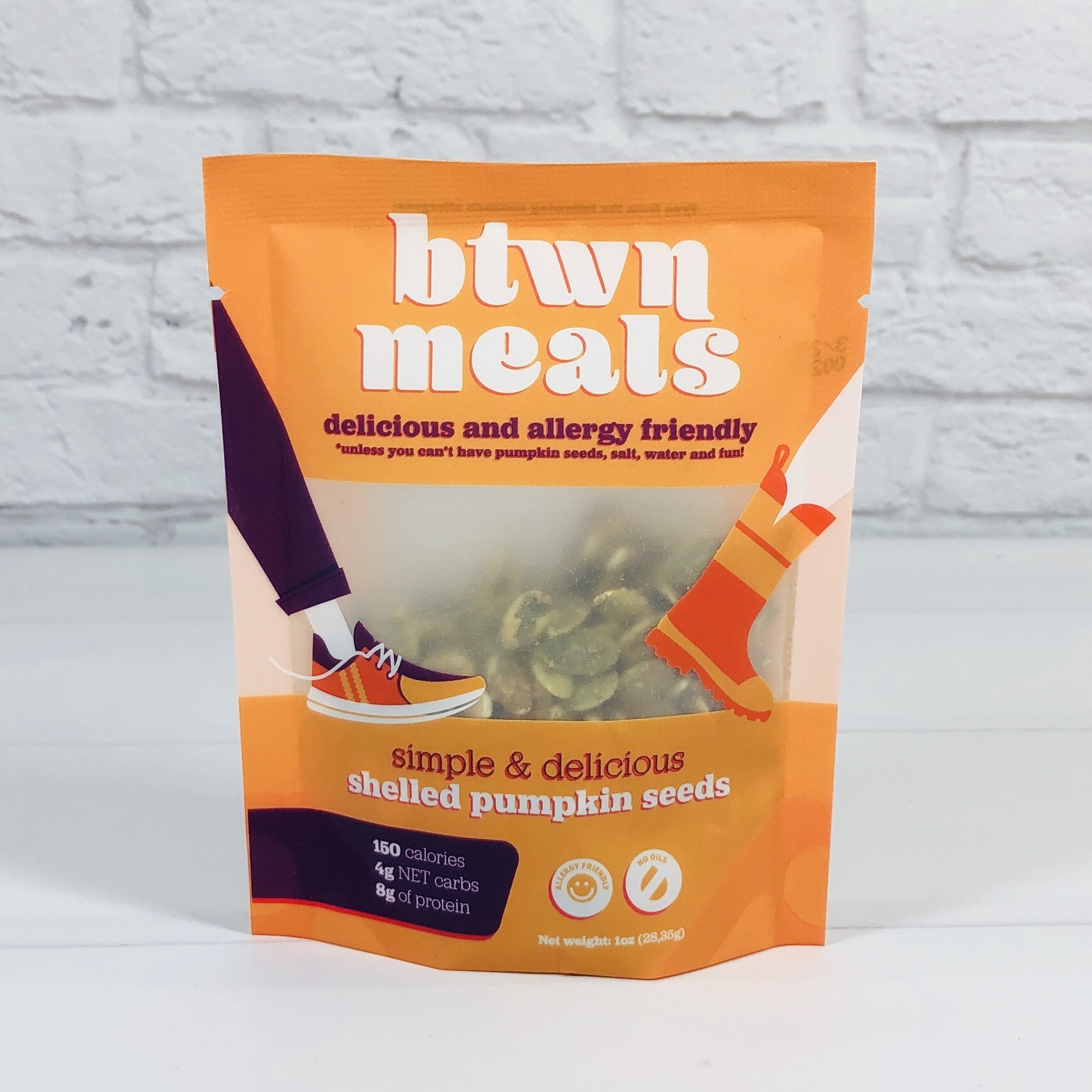 BTWN Meals Shelled Pumpkin Seeds I feel like the name of this item should have a couple more descriptive words in it, like sweet and salty. They are made of nothing more than shelled pumpkin seeds (aka pepitas), brown sugar, and salt. They are addictive and oh so good. I could get this every month and I would never get tired of it.
Clear/Cut Phocus Blood Orange Sparkling Water ($1.83) I like tea, and I like flavored sparkling water, but I don't need or want my water to have caffeine. My daughter pointed out that people who don't like coffee or tea might like this for their caffeine needs, and she has a point. It tastes really good, like flavored water, but has caffeine. I like that it has zero calories, no sweeteners (fake or real), and no added color.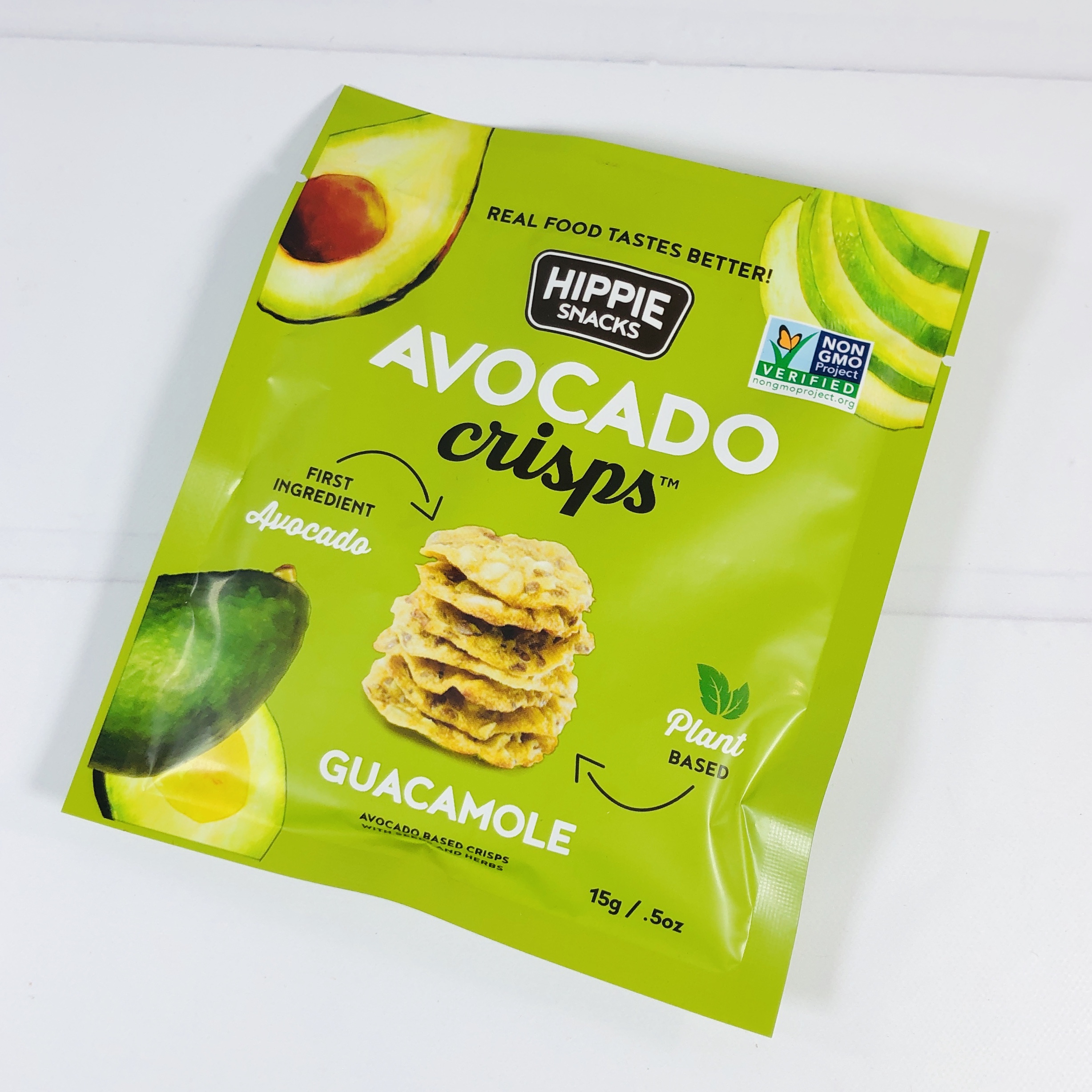 Hippie Snacks Avocado Crisps As we were tasting these my daughter commented that healthy chips are getting better every year and I have to agree. These list avocado as the first ingredient and there is the tang of citric acid. Pumpkin, sunflower, and flax seeds give it some body and spices give it a tasty flavor.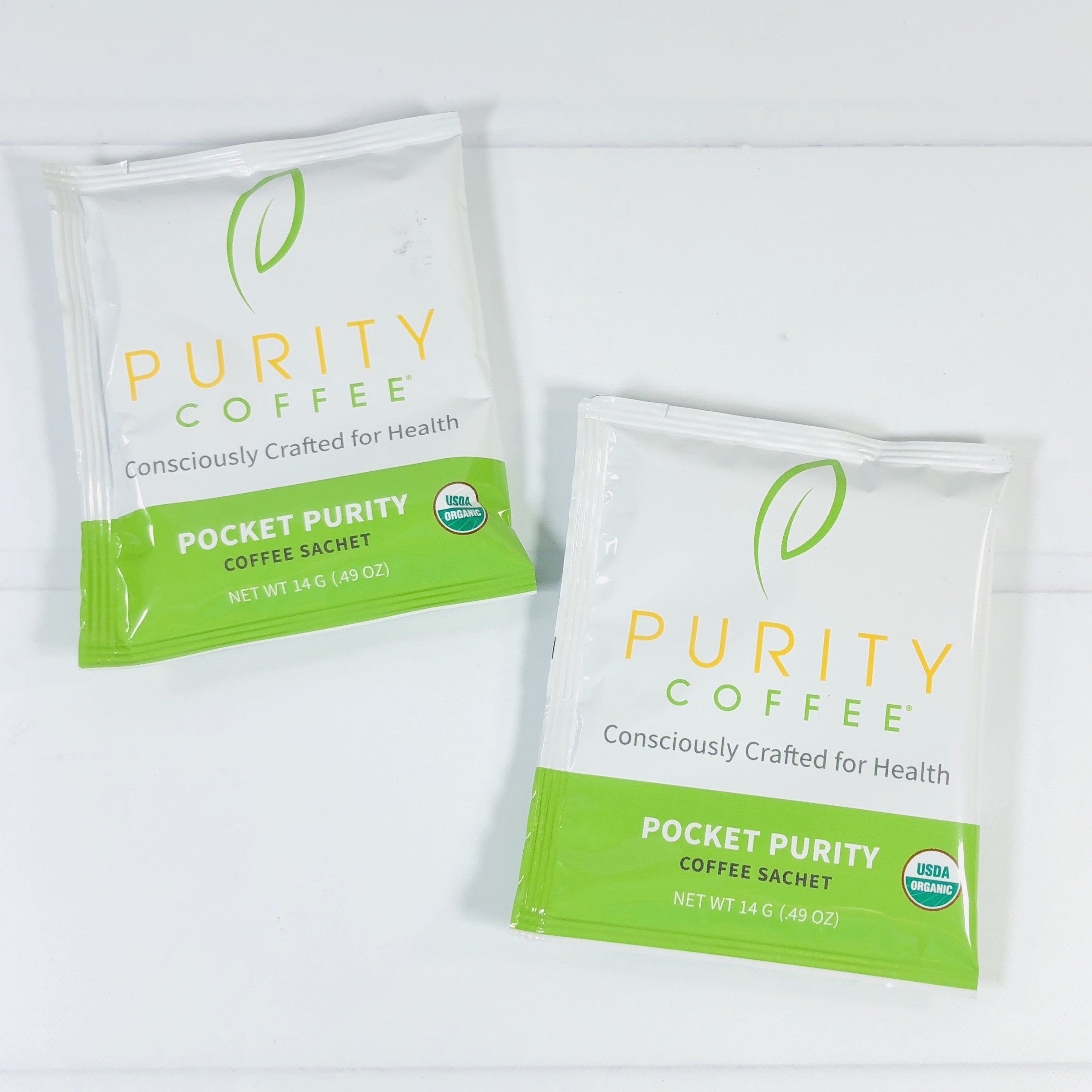 Purity Coffee Pocket Purity Coffee Sachet ($3) I am not a coffee drinker so these will be passed to loved ones but I like the idea. It is a tea bag but instead of tea it holds coffee! Place it in a mug, add almost boiling water, and let it steep. Remove the bag and there is your cup of coffee. Can also be used as a cold brew bag, just steep for several hours at room temperature with room temp water.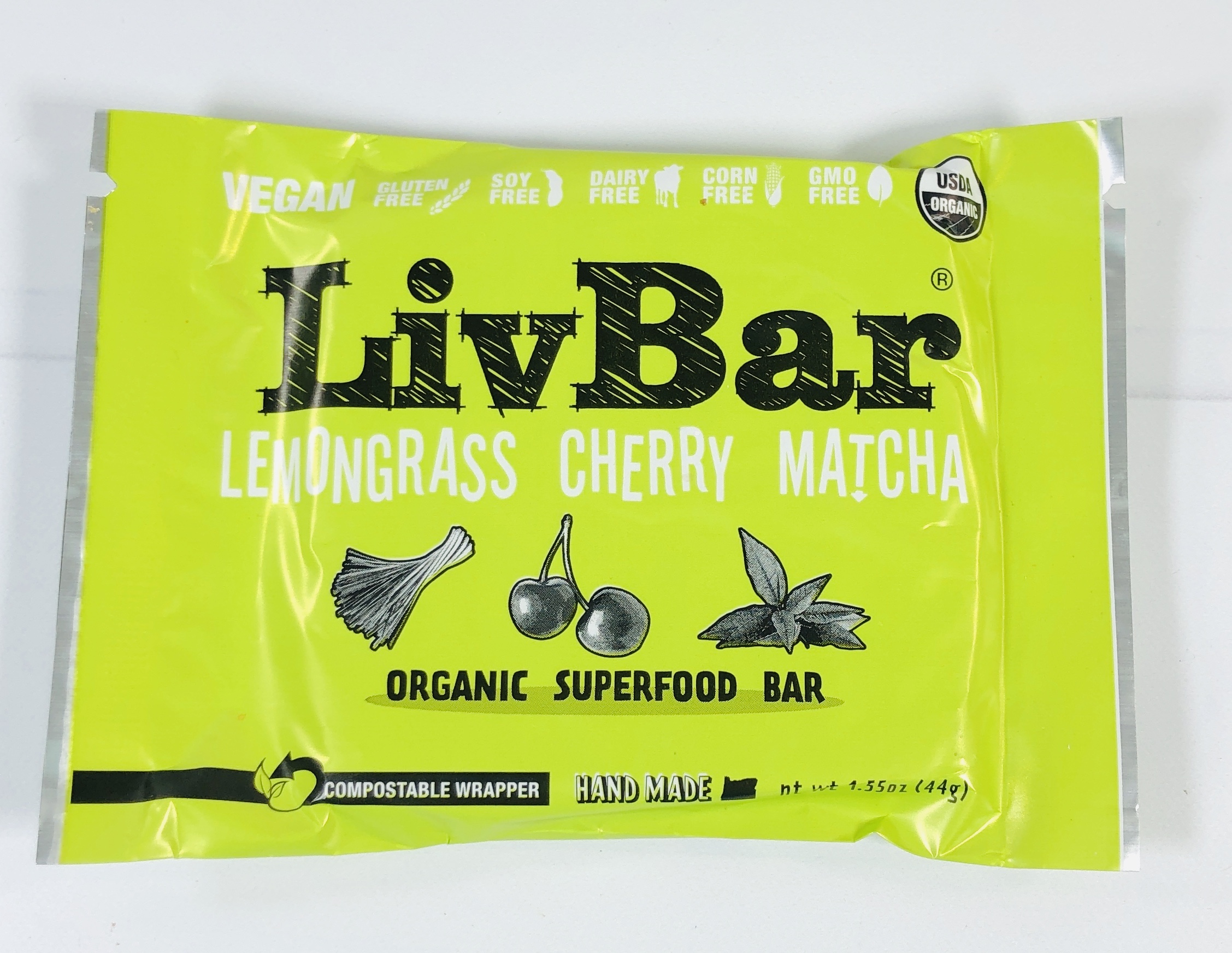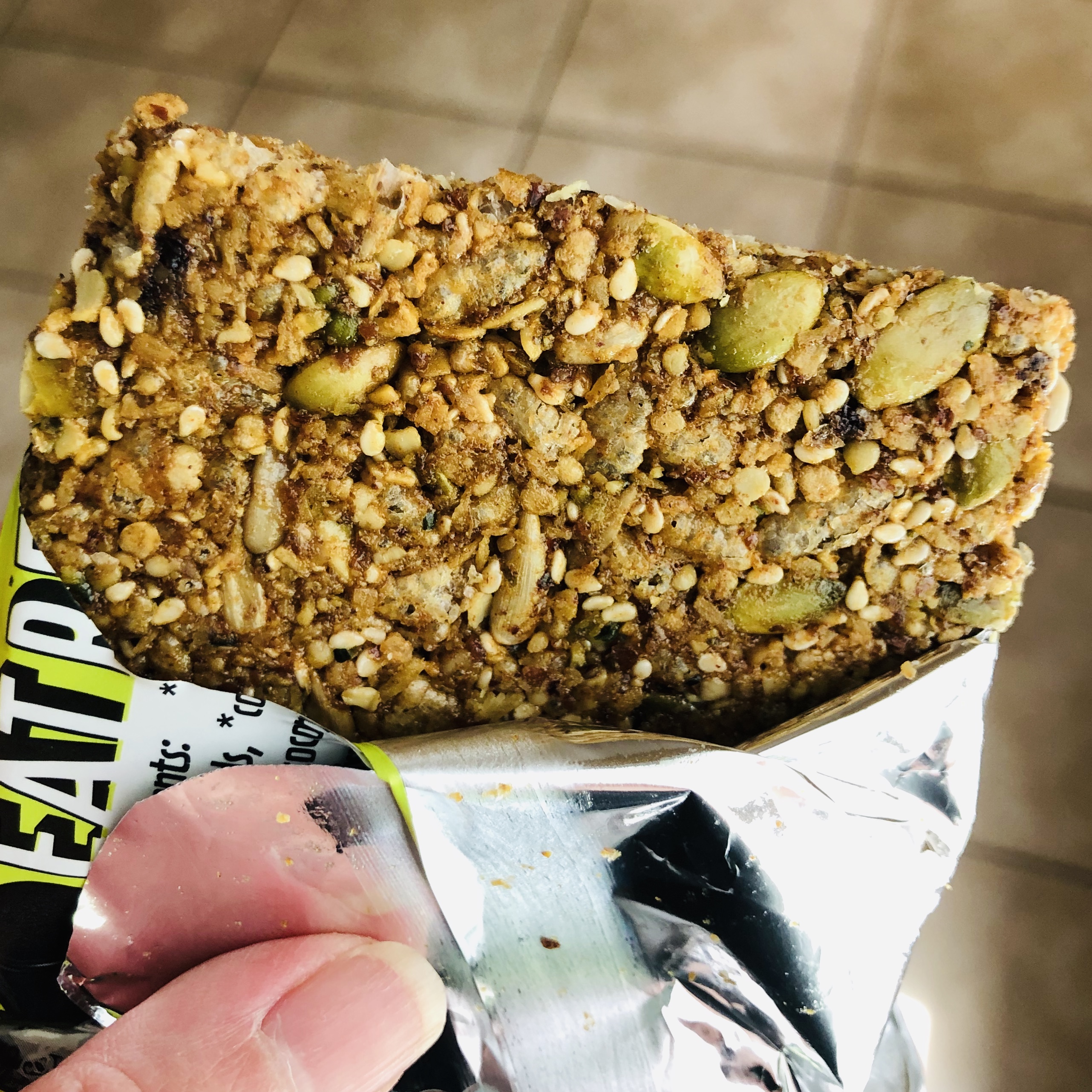 LivBar Lemongrass Cherry Matcha Seafood Bar ($2.75) Sometimes I eat the snacks without really looking at the name and I knew this was cherry flavored but didn't guess matcha. I could taste hints of the lemongrass though. It has crisp brown rice, dates, and pumpkin seeds and is filling, chewy, and sweet.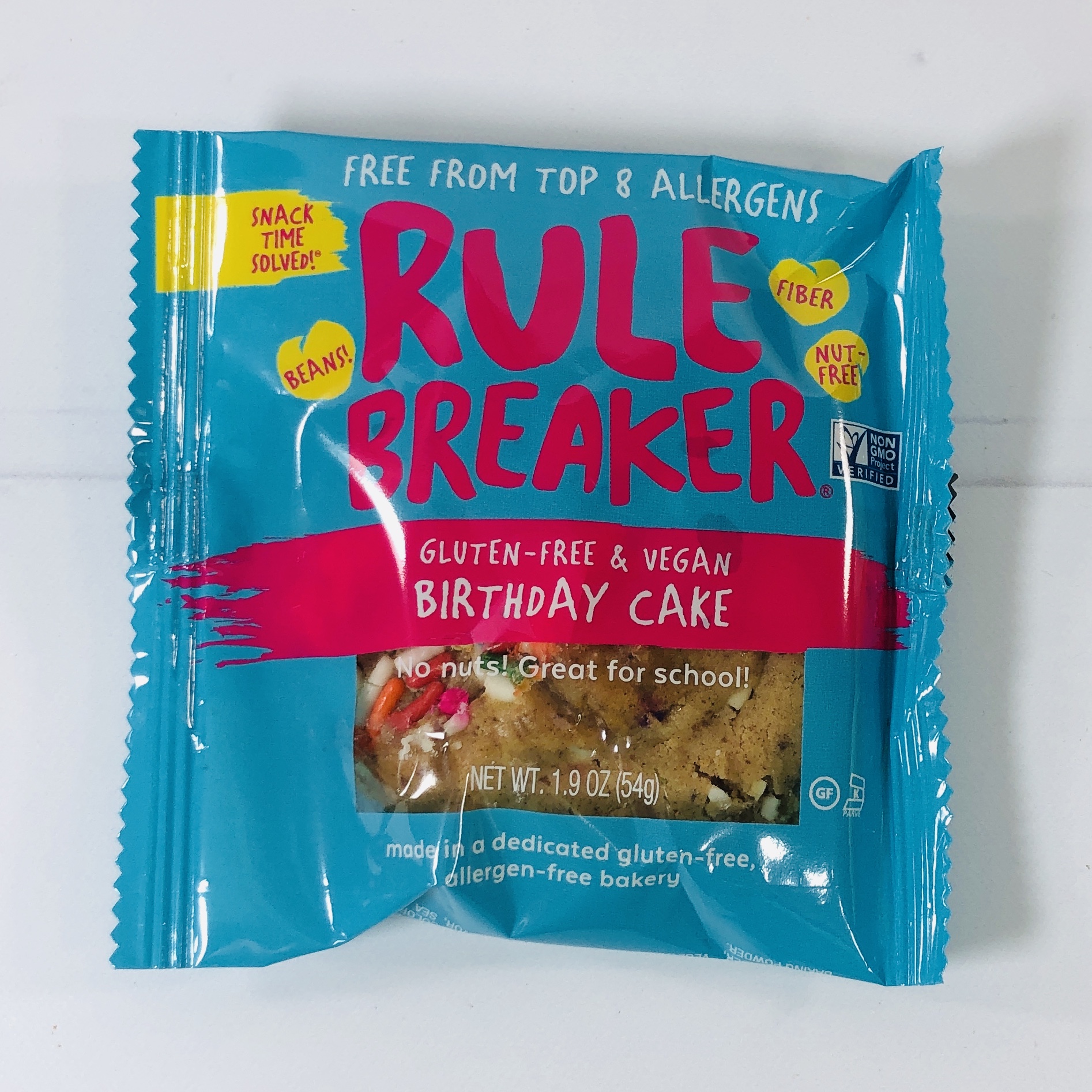 Rule Breaker Birthday Cake This was a very indulgent treat and I had no idea the first ingredient was chickpeas!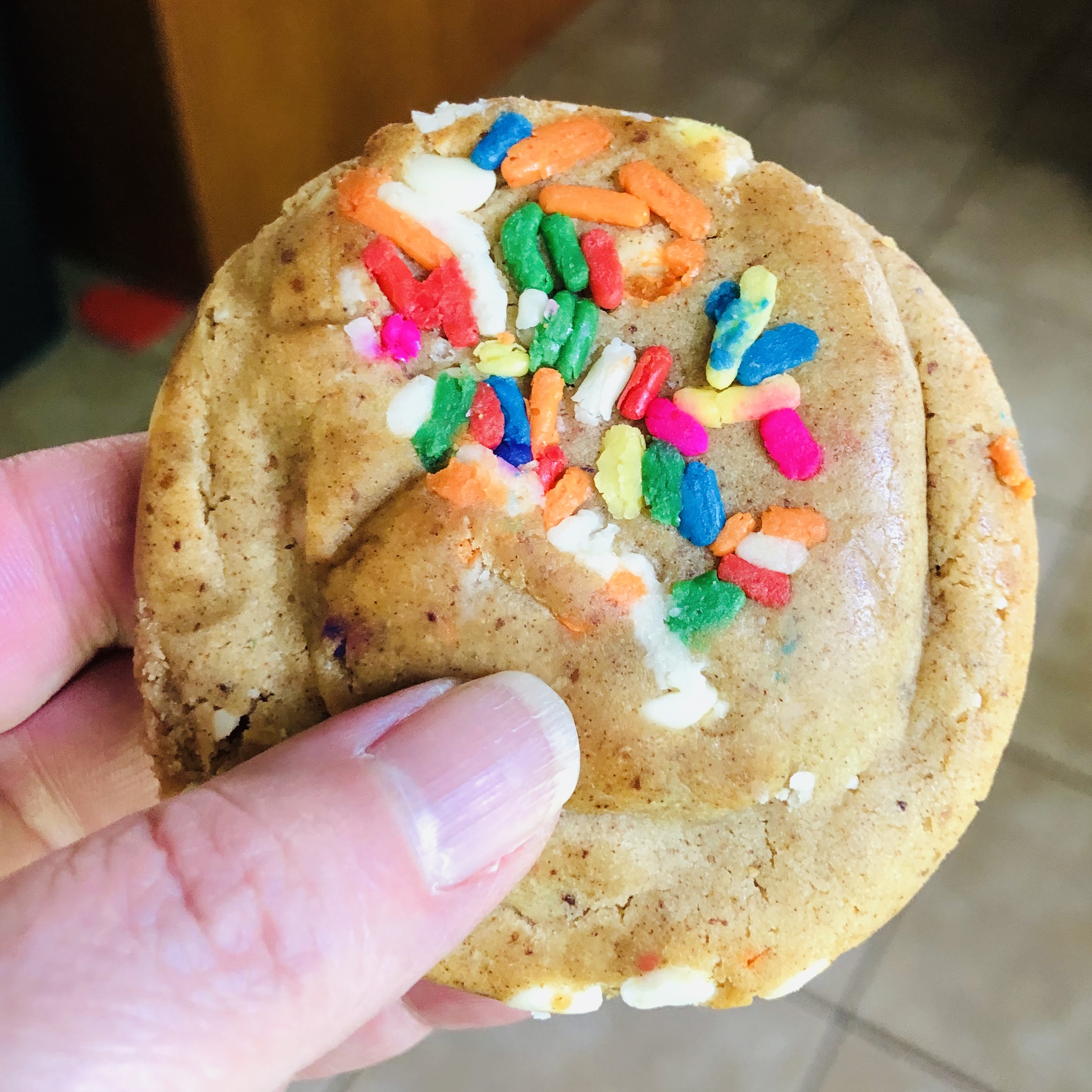 I shared this with my daughter which is a good thing because they have a lot of saturated fat (palm oil is the second ingredient). It's more like a blondie than a cookie and it was soft-baked, chewy, and sweet. My daughter is already looking into getting more!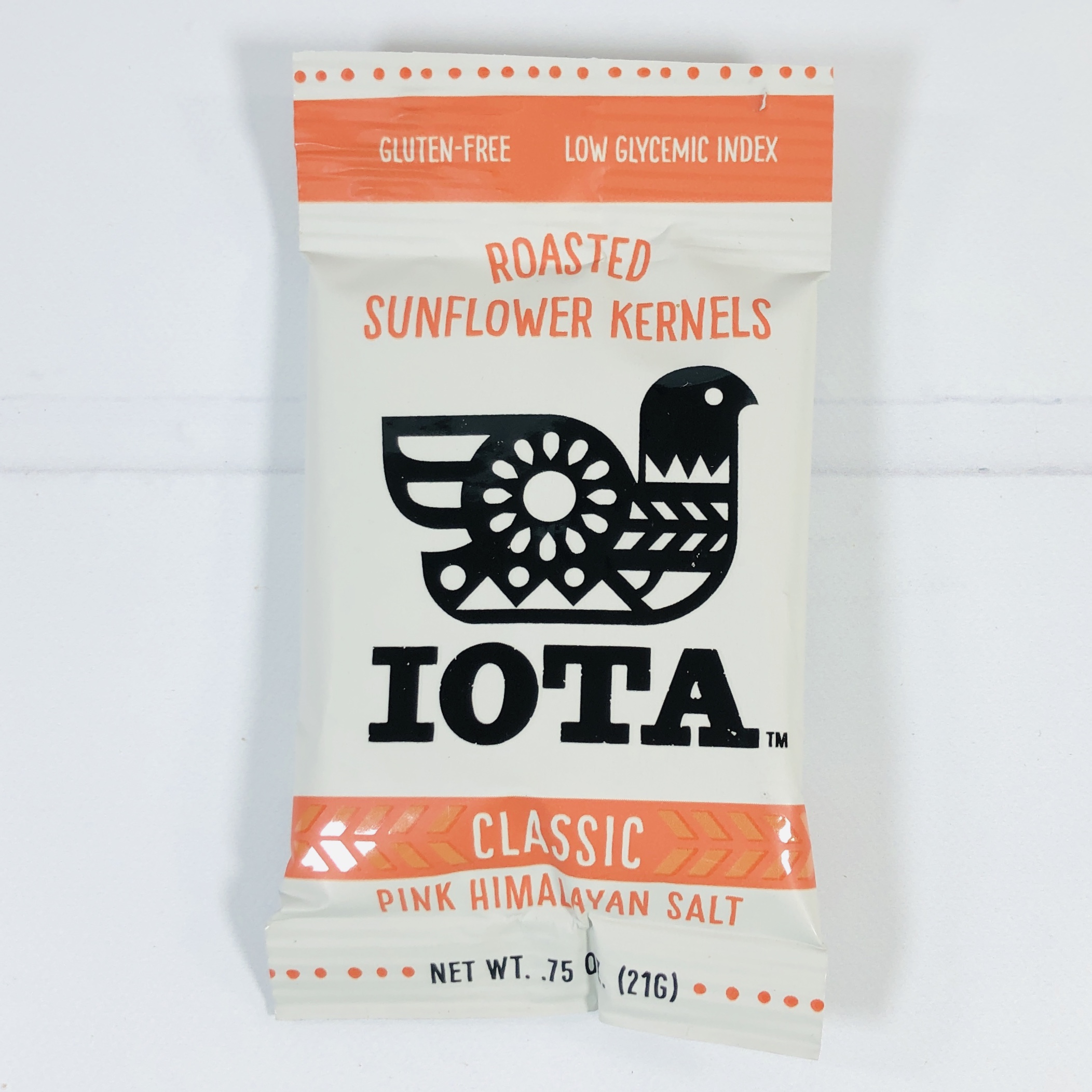 Iota Roasted Sunflower Kernels ($1.49) is a simple treat – a "shot" of lightly salted sunflower seeds. They have those seeds plus salt and sunflower oil, and that's it. Tear the side and pour into mouth, chew, and repeat. Very tasty, and since they are less salty than other brands I've tried, you can really taste the seeds themselves.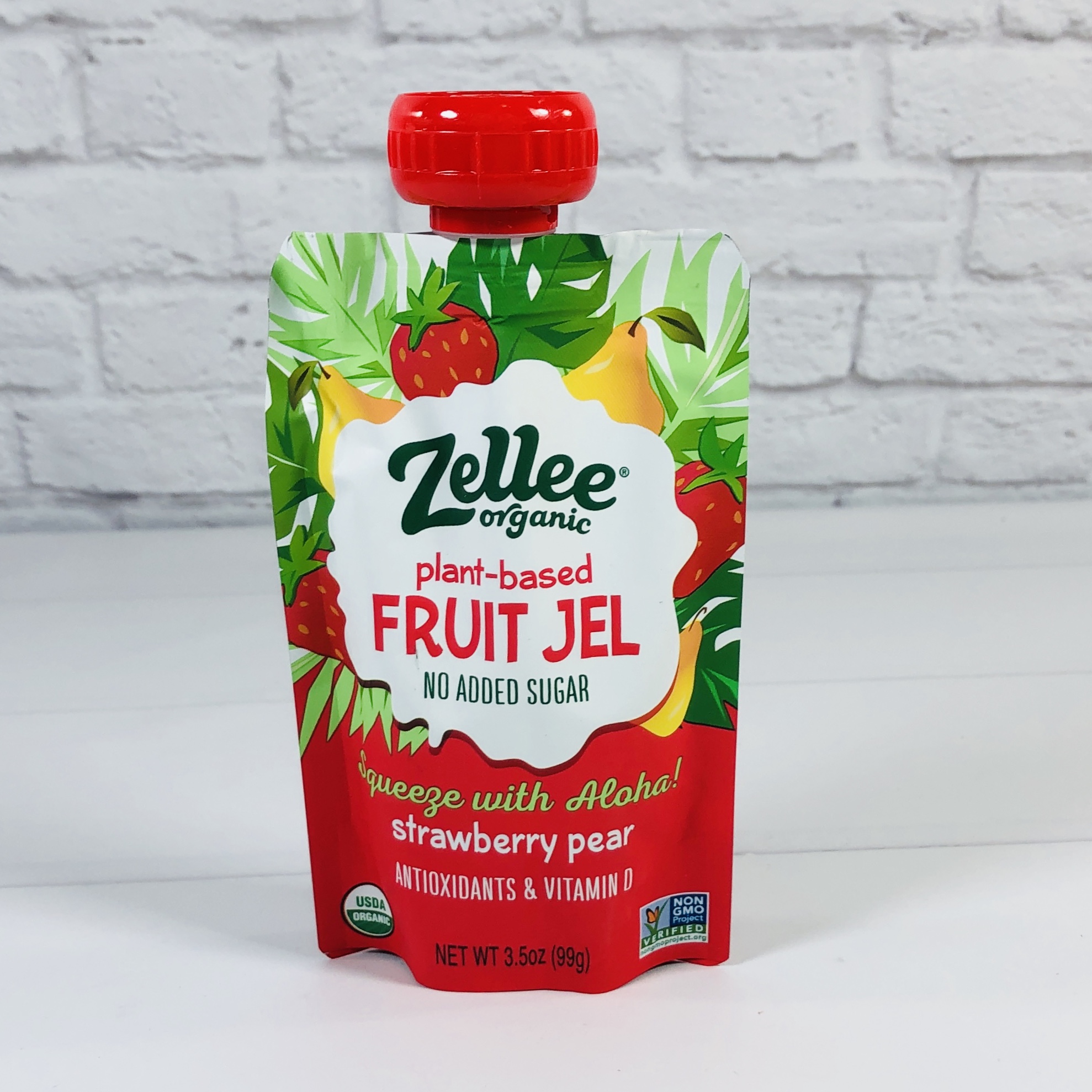 Zellee Organic Fruit Jel ($1.98) My daughter loves this kind of snack and really liked the flavor. The thickener isn't gelatin, it's konjac flour! I use a konjac sponge on my face and it was pretty cool to see it has other uses. The snack is a good source of vitamins A, C, and D and may help boost immunity.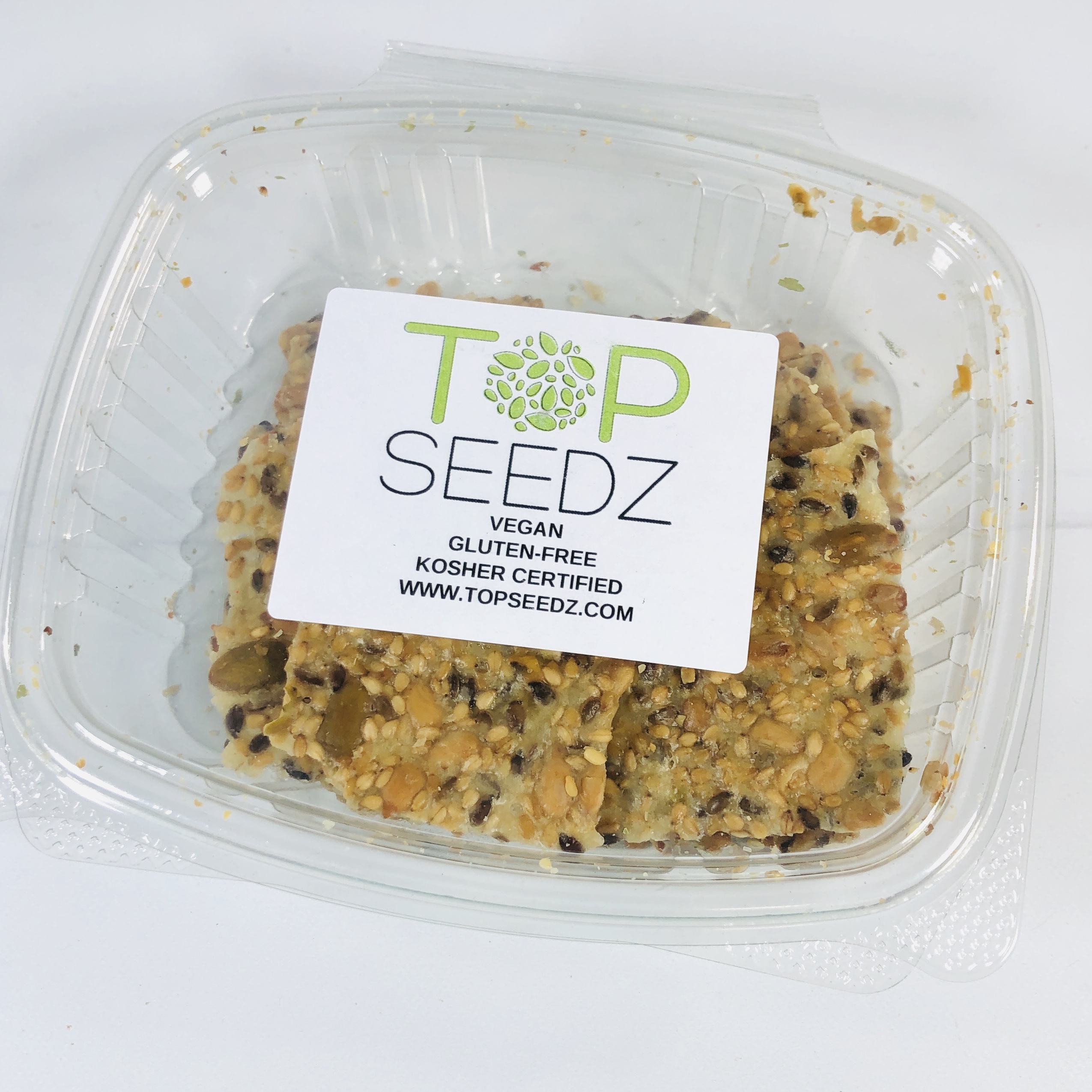 Top Seedz Sea Salt Crackers are seriously addictive! They are made with sesame seeds, pumpkin seeds, sunflower seeds, and flax seeds plus cornstarch, water, olive oil, and sea salt. They are crispy, nutty, a bit salty, and buttery. Enjoy them with cheese or a dip but they are perfect all by themselves too.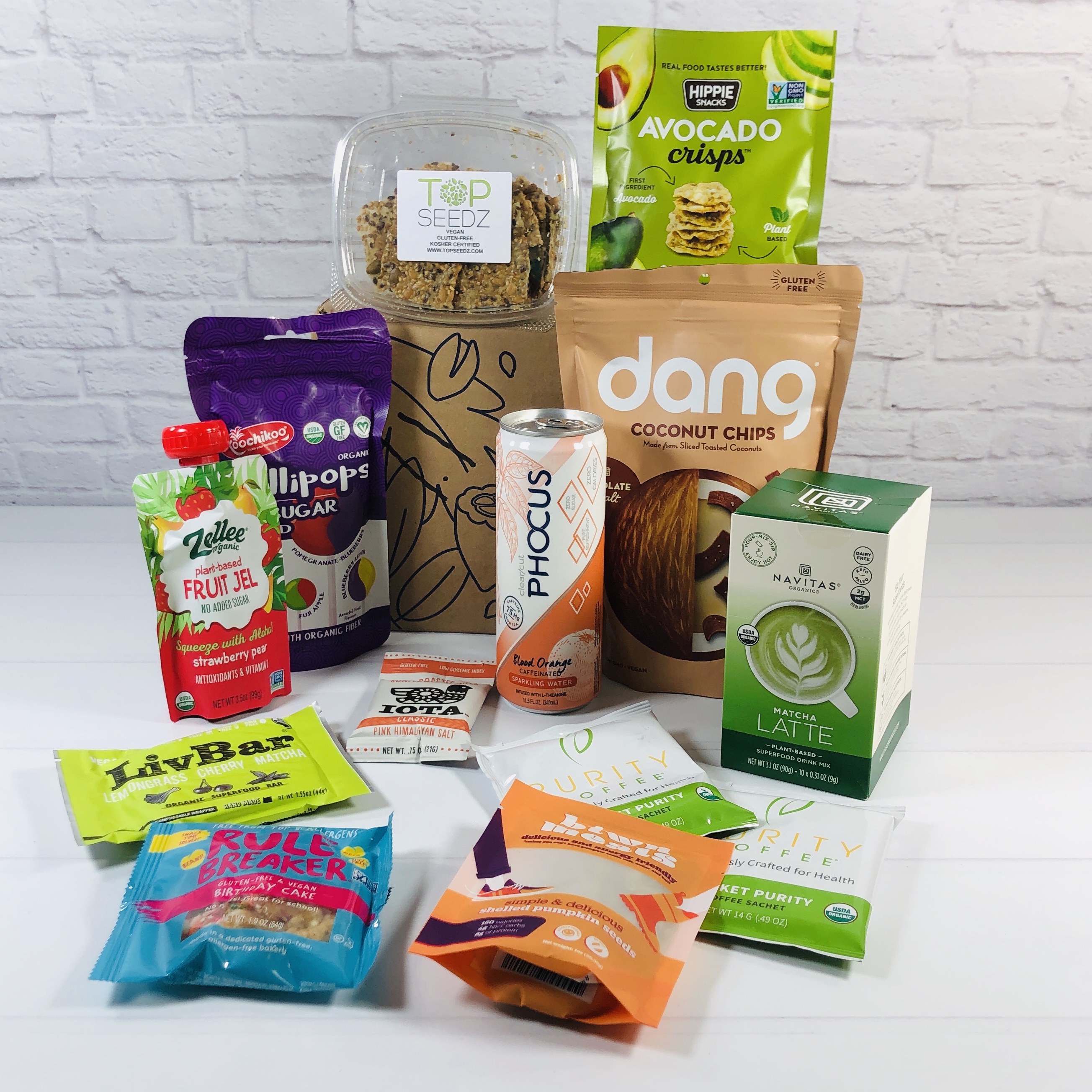 I really got a kick out of trying the vegan snacks in my Vegancuts Snack Box! The serving sizes are pretty generous and I liked that they included several drinks to try. One of the snacks was consumed as breakfast and there were 10 packs of the matcha tea mix! A couple of the treats were good for younger kids too, like the squeezy gel and the lollipops. Overall, I thought the variety was excellent!
Have you tried Vegancuts Snack Box? Let me know what you thought of the box!