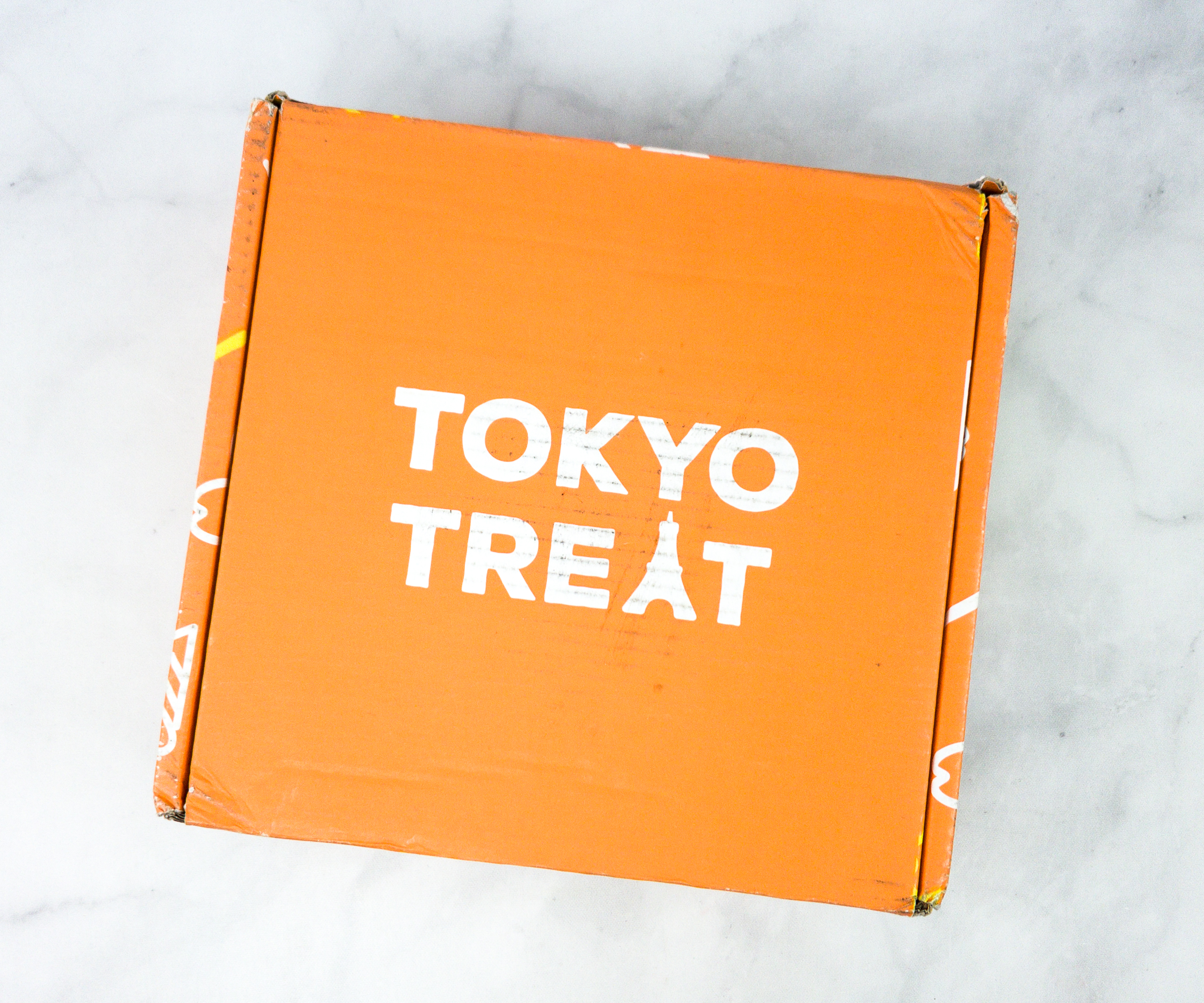 Tokyo Treat is a monthly Japanese snack and candy subscription box that is shipped directly from Japan.
There are two box sizes — Classic ($25) and Premium ($35). As always, shipping is free worldwide.
The Classic box includes 12 items altogether — 4 popular snacks, 4 share packs (new), 2 dagashi snacks, 1 DIY candy kit, and 1 kinosei (quirky) snack.
The Premium box includes 17 items — 5 popular snacks, 1 party pack (new), 4 share packs (new), 3 dagashi snacks, 1 anime snack (new), 1 DIY candy kit, 1 kinosei snack, 1 drink.
This is a review of the Premium box.
DEAL: Use coupon code HELLOSUBS at checkout to save 10% ($3.50) on your first box!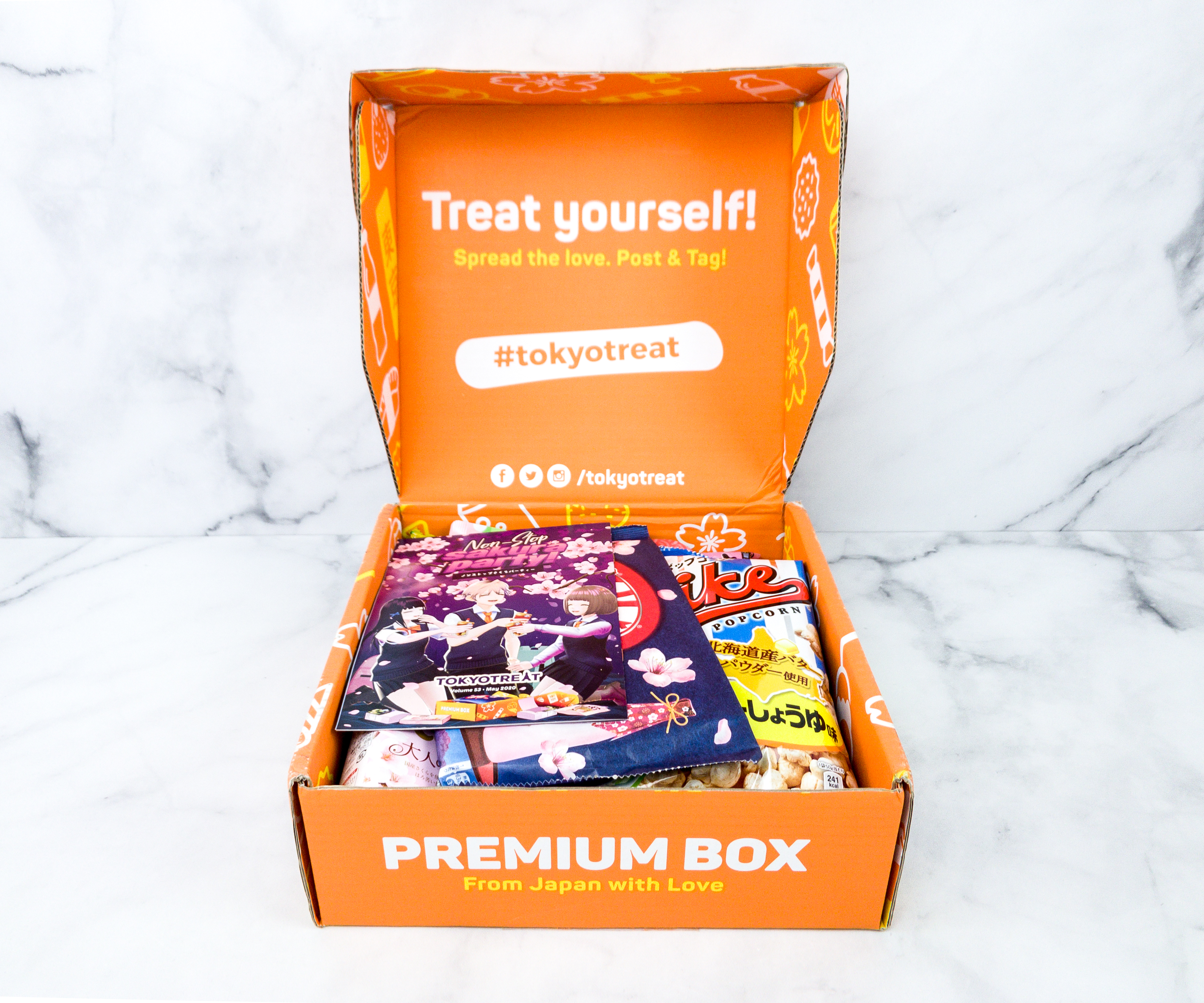 There's a booklet on top of the items.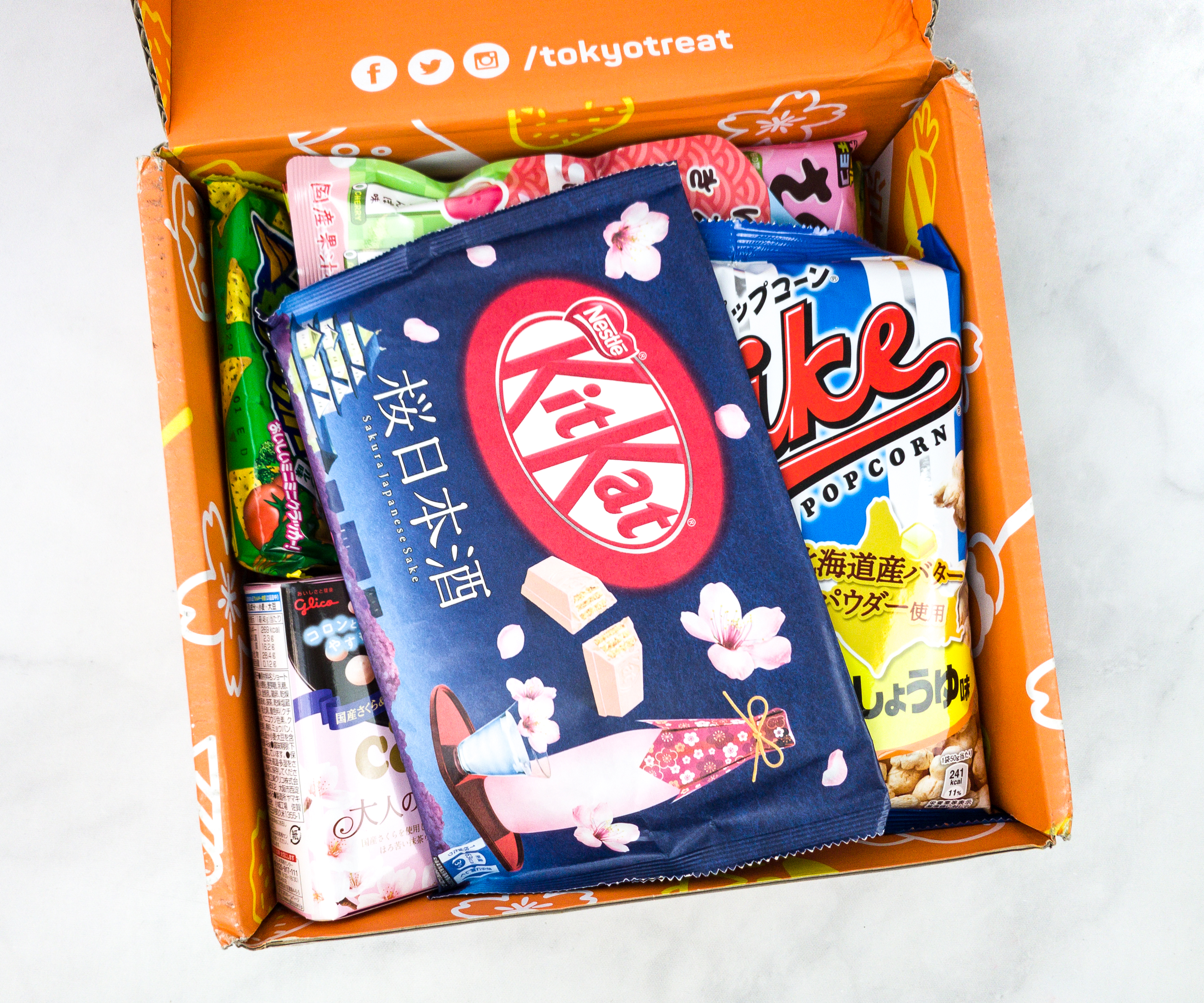 The box is jampacked, as always!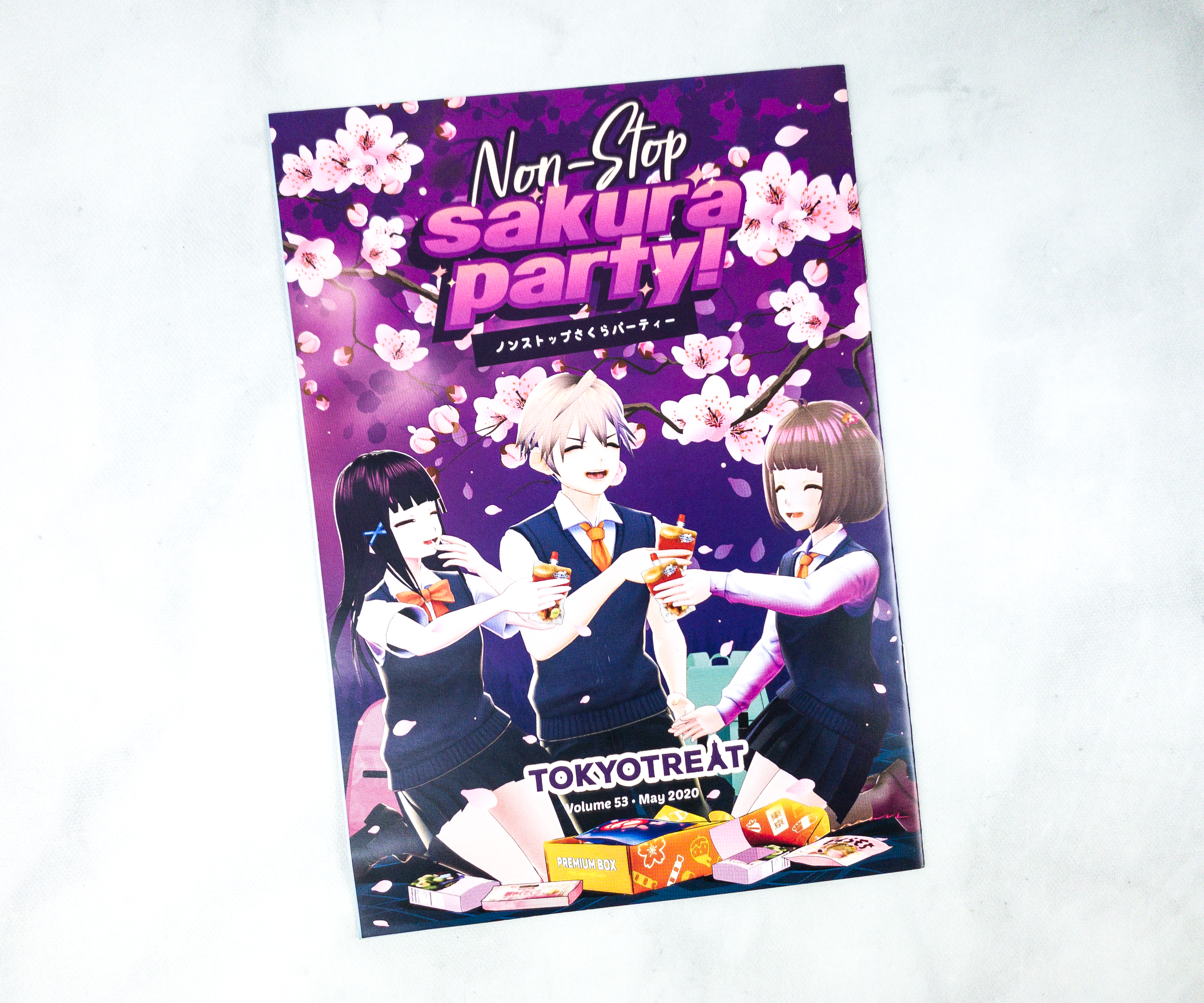 This month's theme is Non-Stop Sakura Party!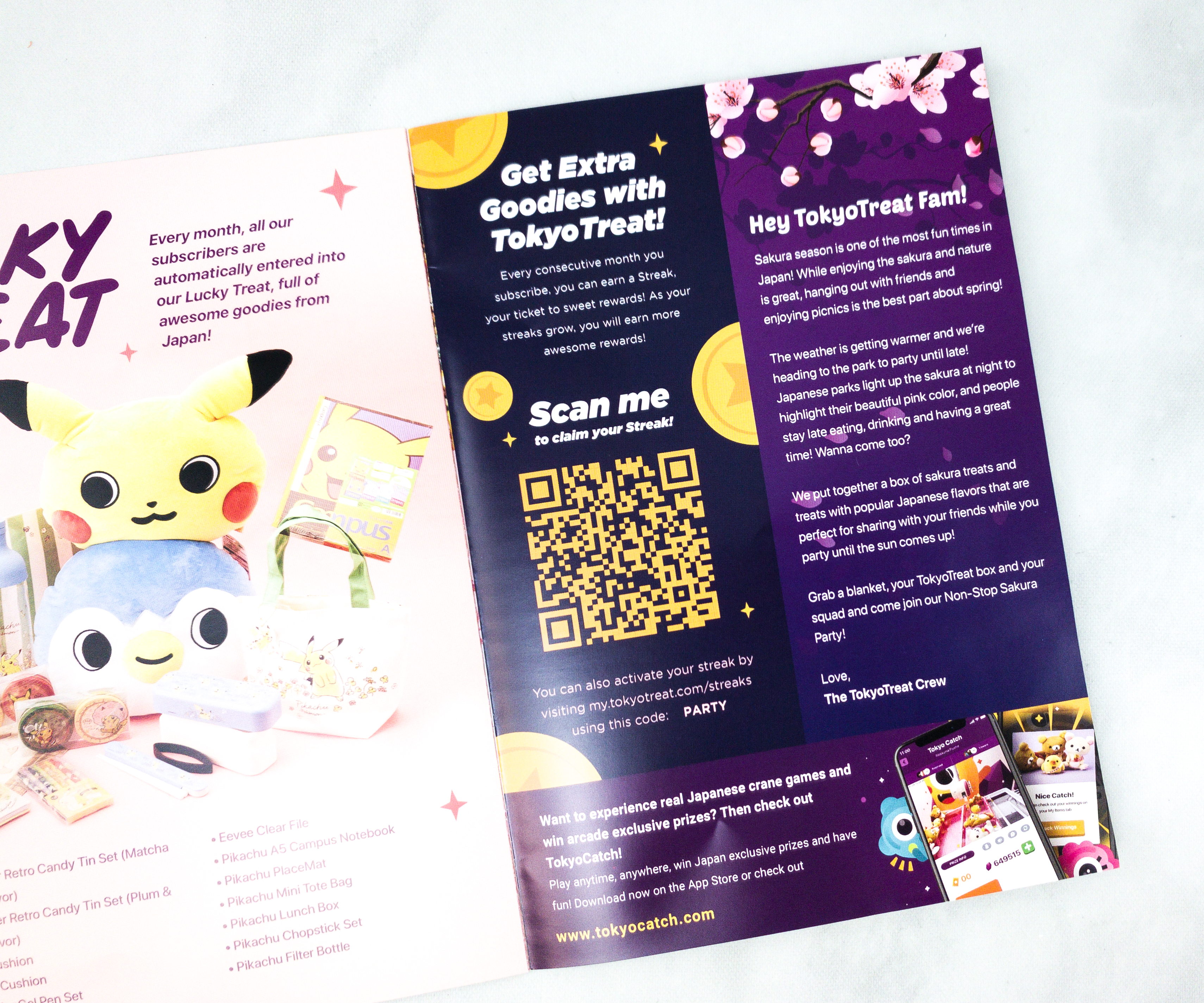 The booklet contains all you need to know about the items inside the box. There's also a message from the Tokyo Treat Crew and an instruction on how to activate your box for rewards!
Of course, there's a list of all the items we should be expecting in this month's box.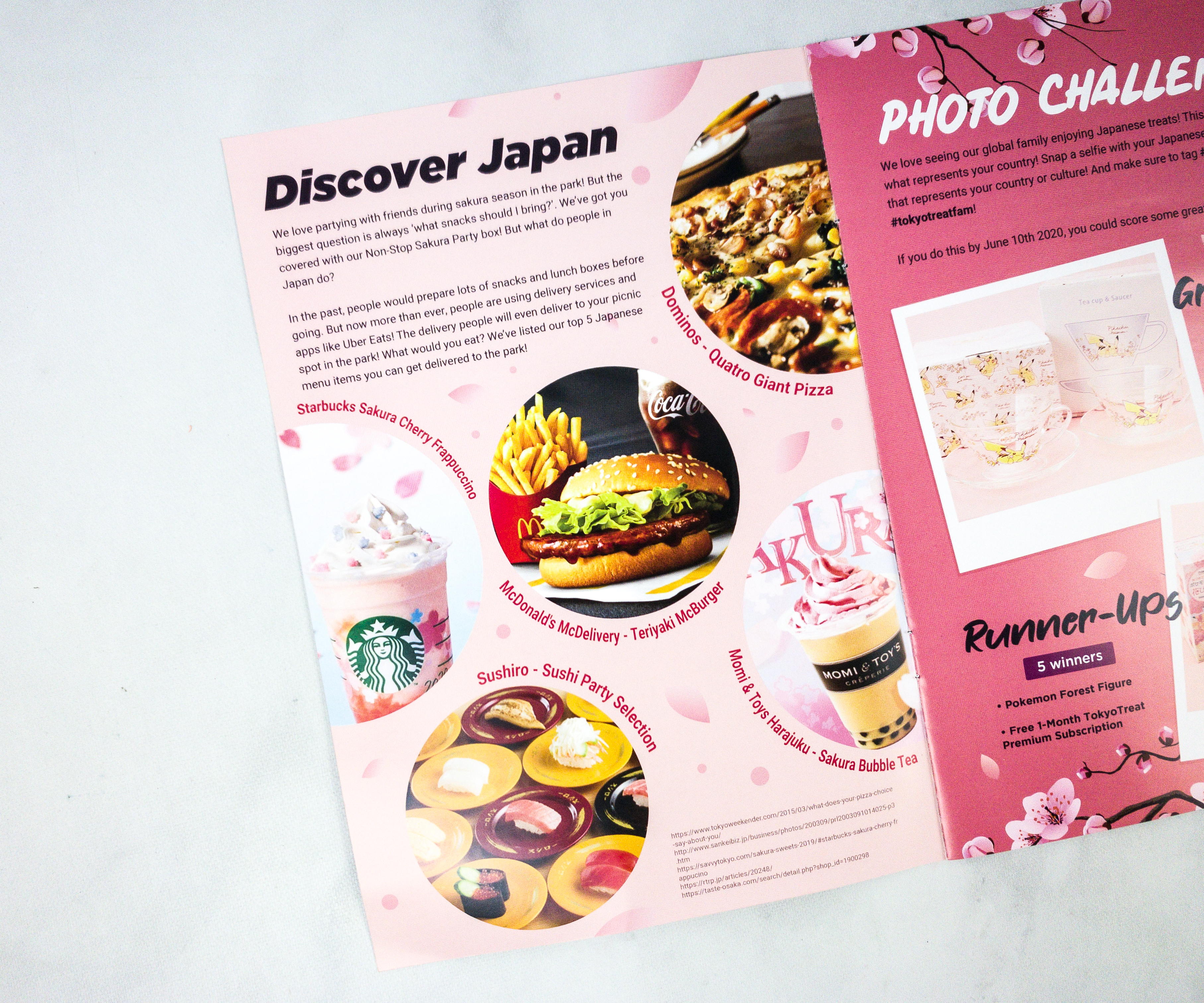 Discover Japan page shares a bit of Japan's local culture every month. They even listed some snacks and drinks you can bring to a sakura party!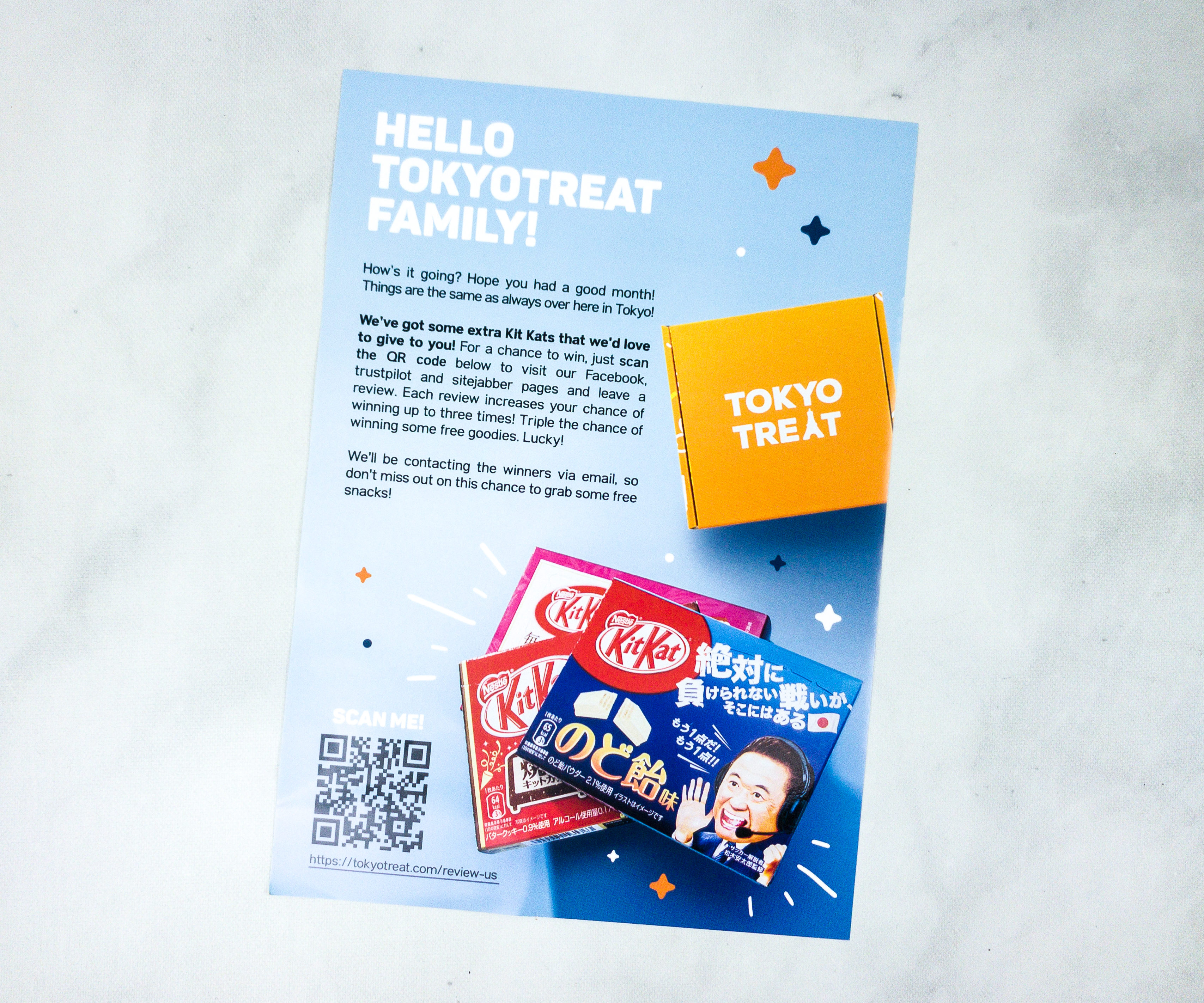 Scan the QR code to activate your streak for your rewards!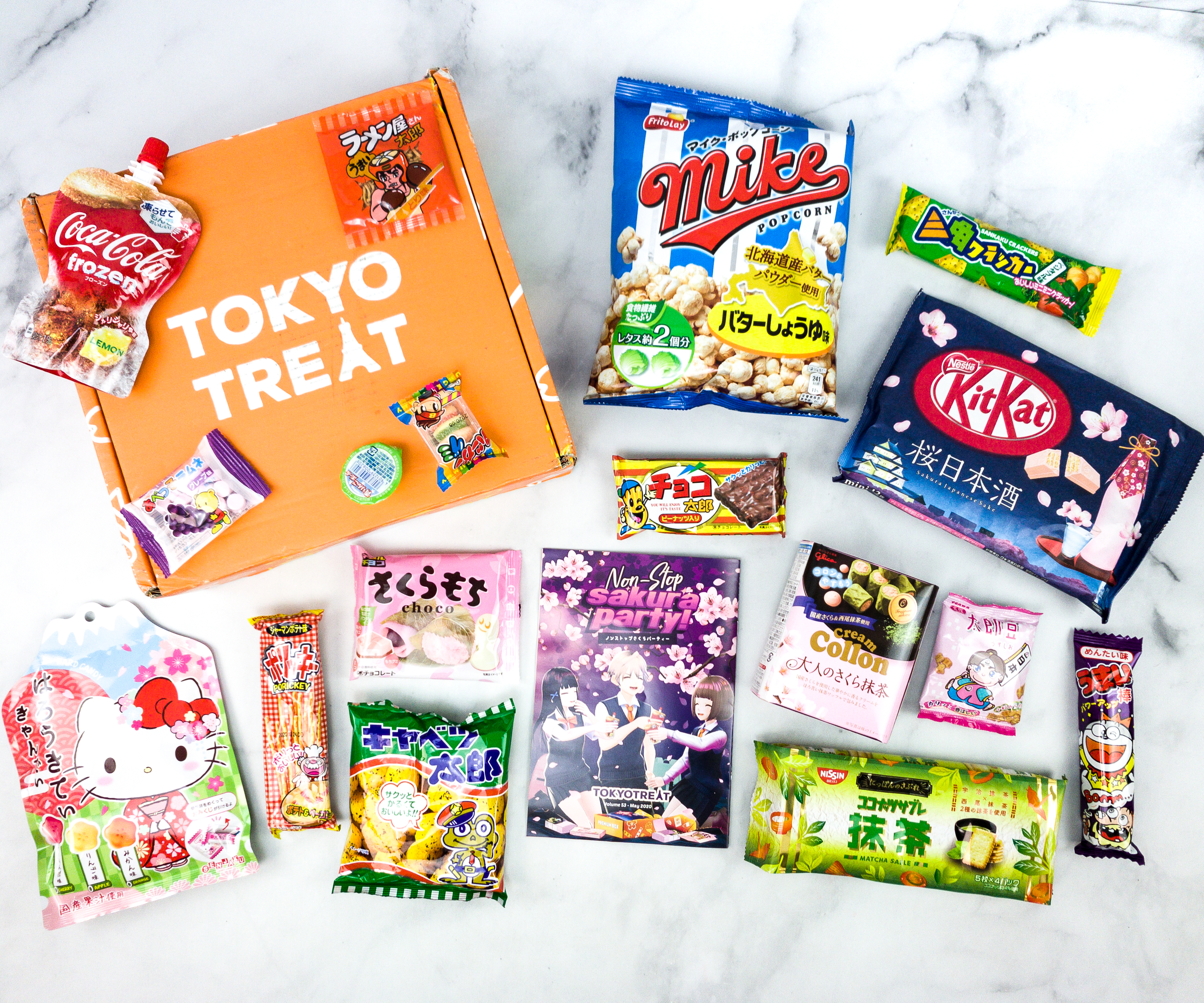 Everything inside my May 2020 box!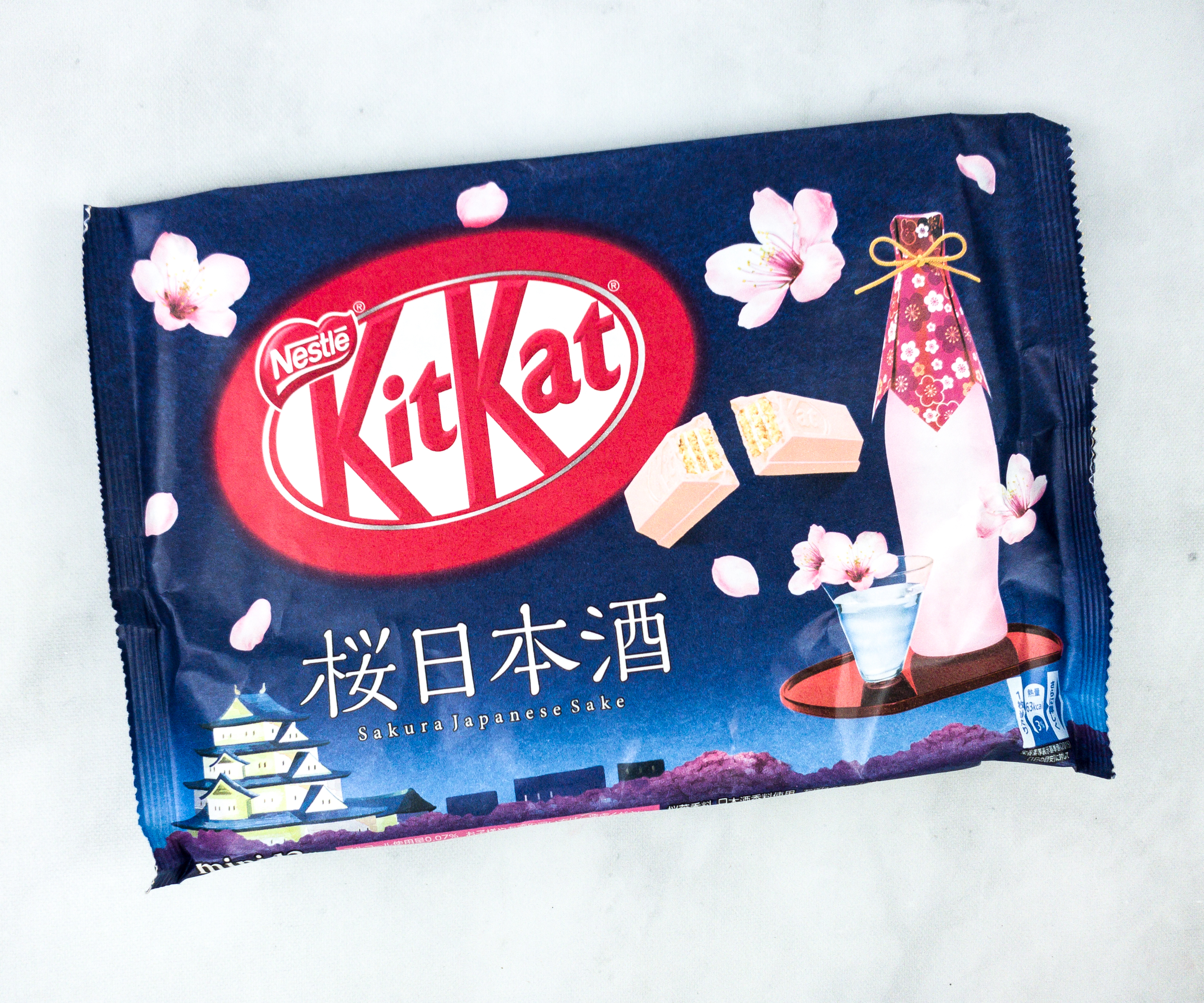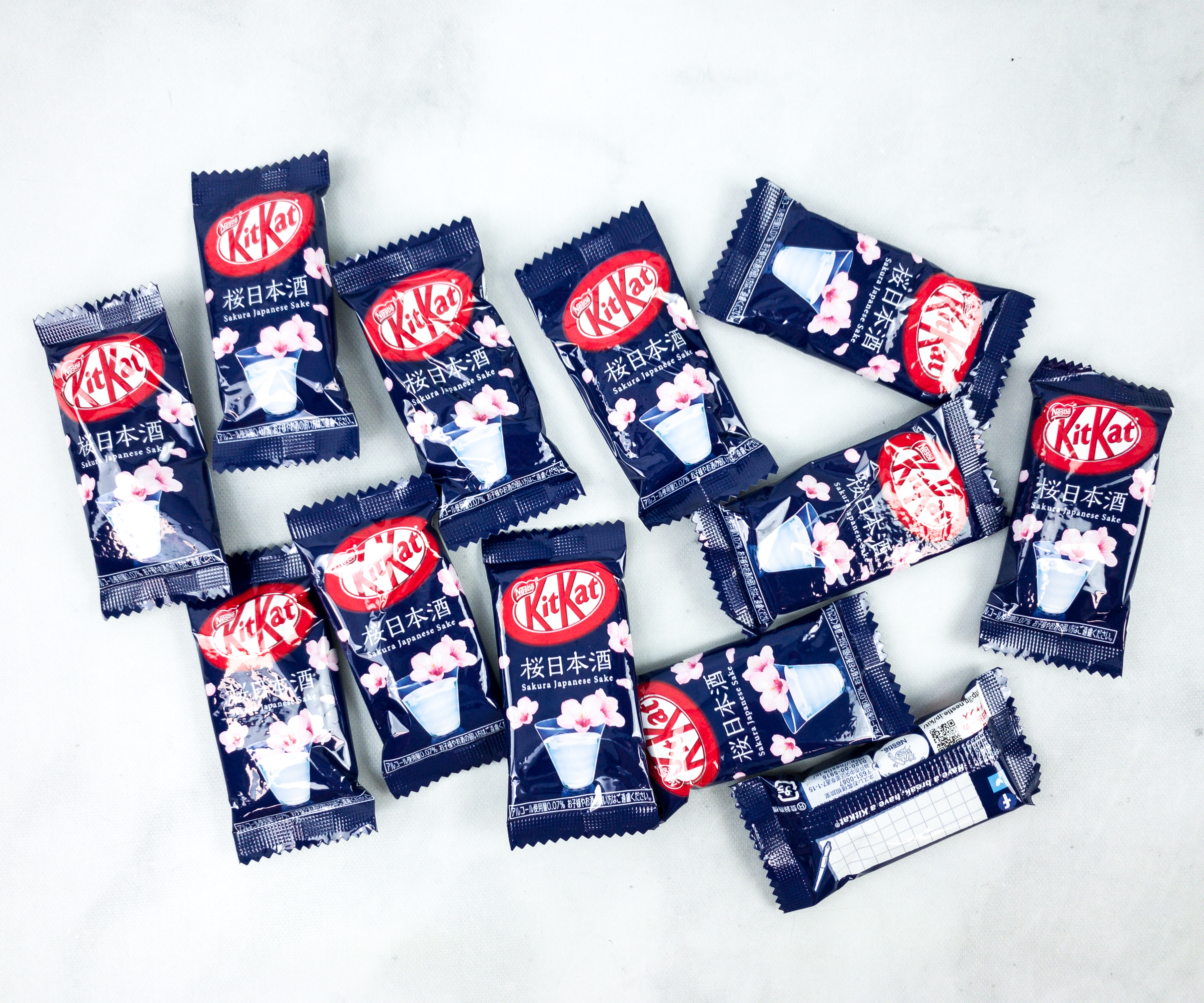 Sakura Sake KitKats. I have tried a lot of different versions and flavors of KitKat, and Sakura Sake is one of the best ones! This Japan-exclusive KitKat features their signature crispy wafer covered with creamy chocolate, infused with floral sakura notes and Japanese sake! Inside the pack are 12 individually wrapped sweets. It's great because we can only take what we can eat and store the others and keep them fresh until we need them!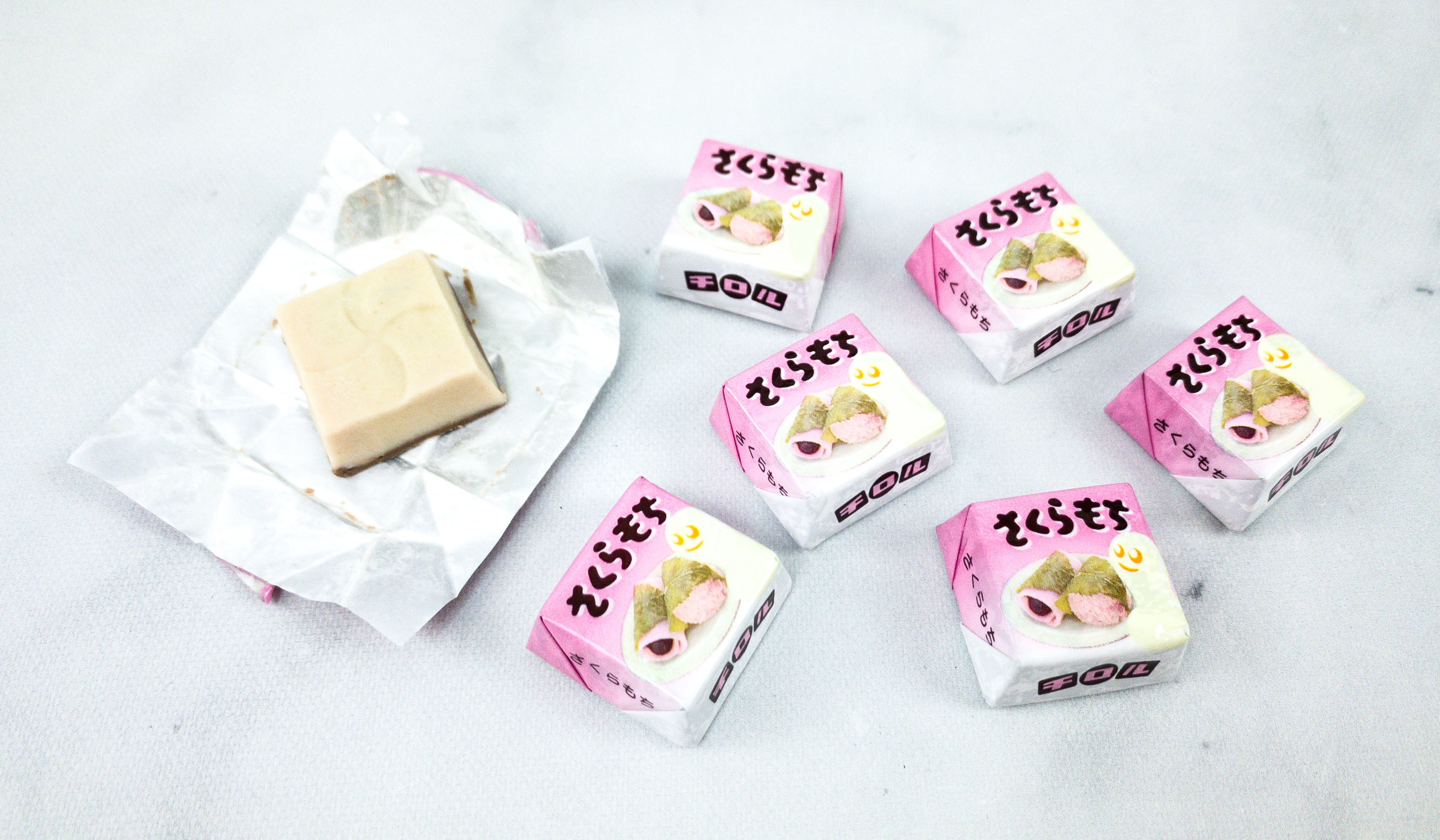 Sakura Mochi Chocolate. Here's another delectable chocolate treat, and you can only find it in Japan during spring! It features a sakura-flavored chewy mochi covered with red bean chocolate, as well as a light salt accent. It's a great take on the ever-popular mochi and I could really taste the floral notes in every chew. Each pack contains 7 individually wrapped treats that you can share or enjoy on the go.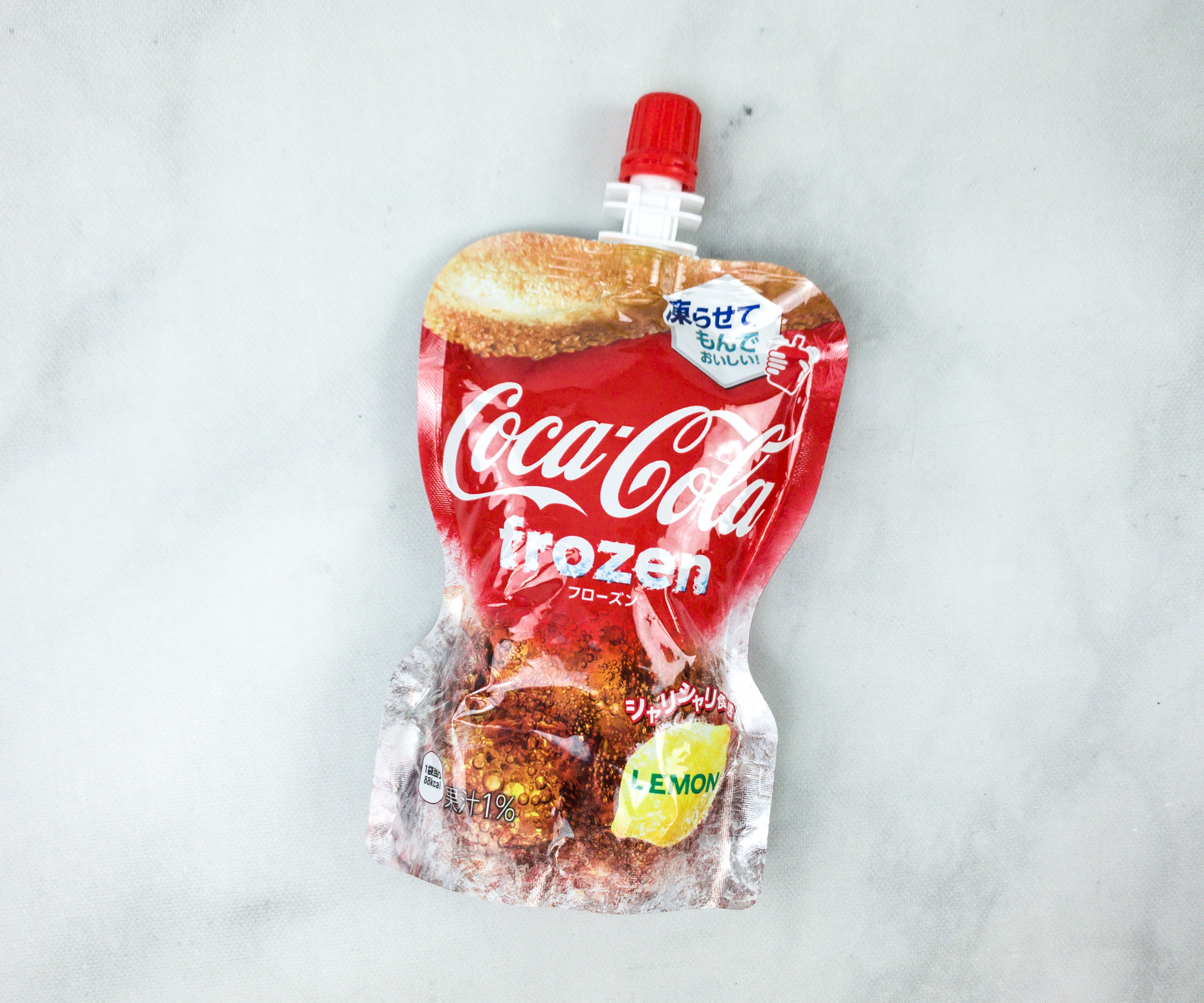 Frozen Coca Cola Lemon. This unique Coca Cola drink from Japan offers a convenient, cold, and Slurpee-like beverage perfect for a hot summer day. This frozen drink replicates the taste of the original drink, infused with a refreshing lemon flavor. I really enjoyed the carbonation and found myself looking for more fizz!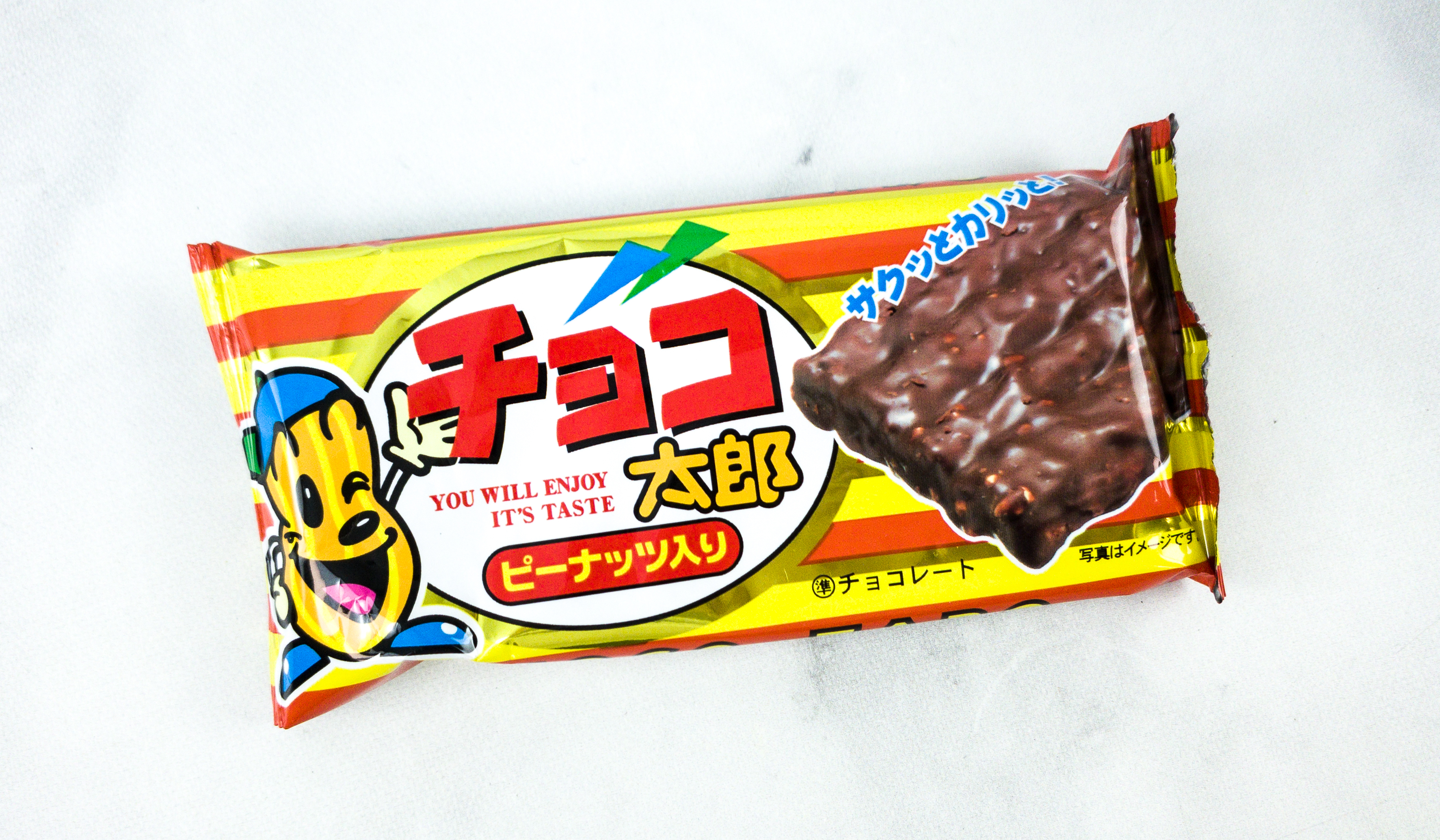 Choco-Tarō. This little chocolate bar features delicious rice crispies coated with thick and creamy chocolate. It tastes really good and it makes a nice grab-and-go snack. I also like the delicious blend of taro and chocolate in it.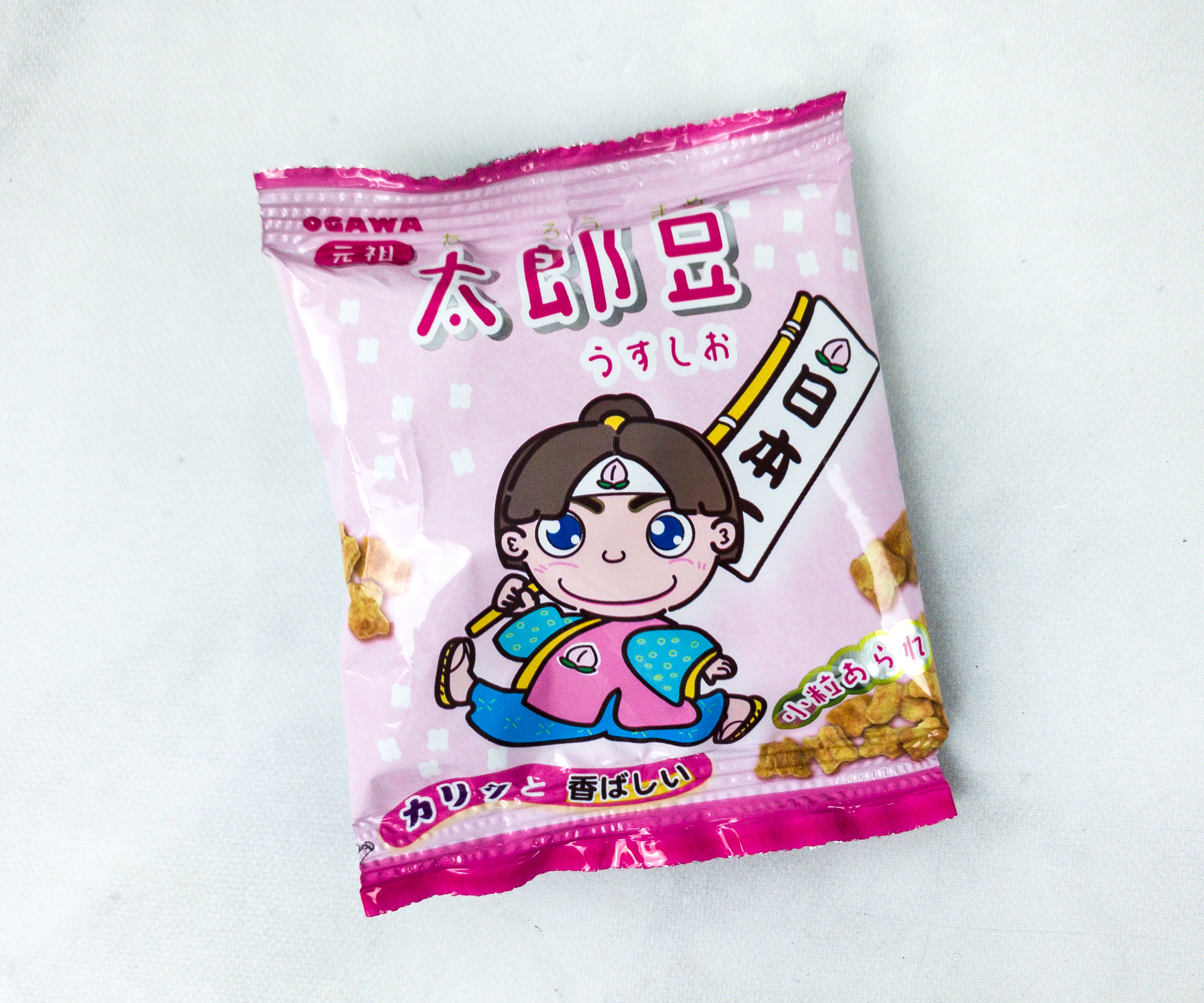 Tarō-Beans. Mochitaro is a known dagashi snack, or an inexpensive and relatively small Japanese snack. This snack is made with wheat flour and starch, deep-fried to become crispy and crunchy. The ones we received this month are yummy and addicting!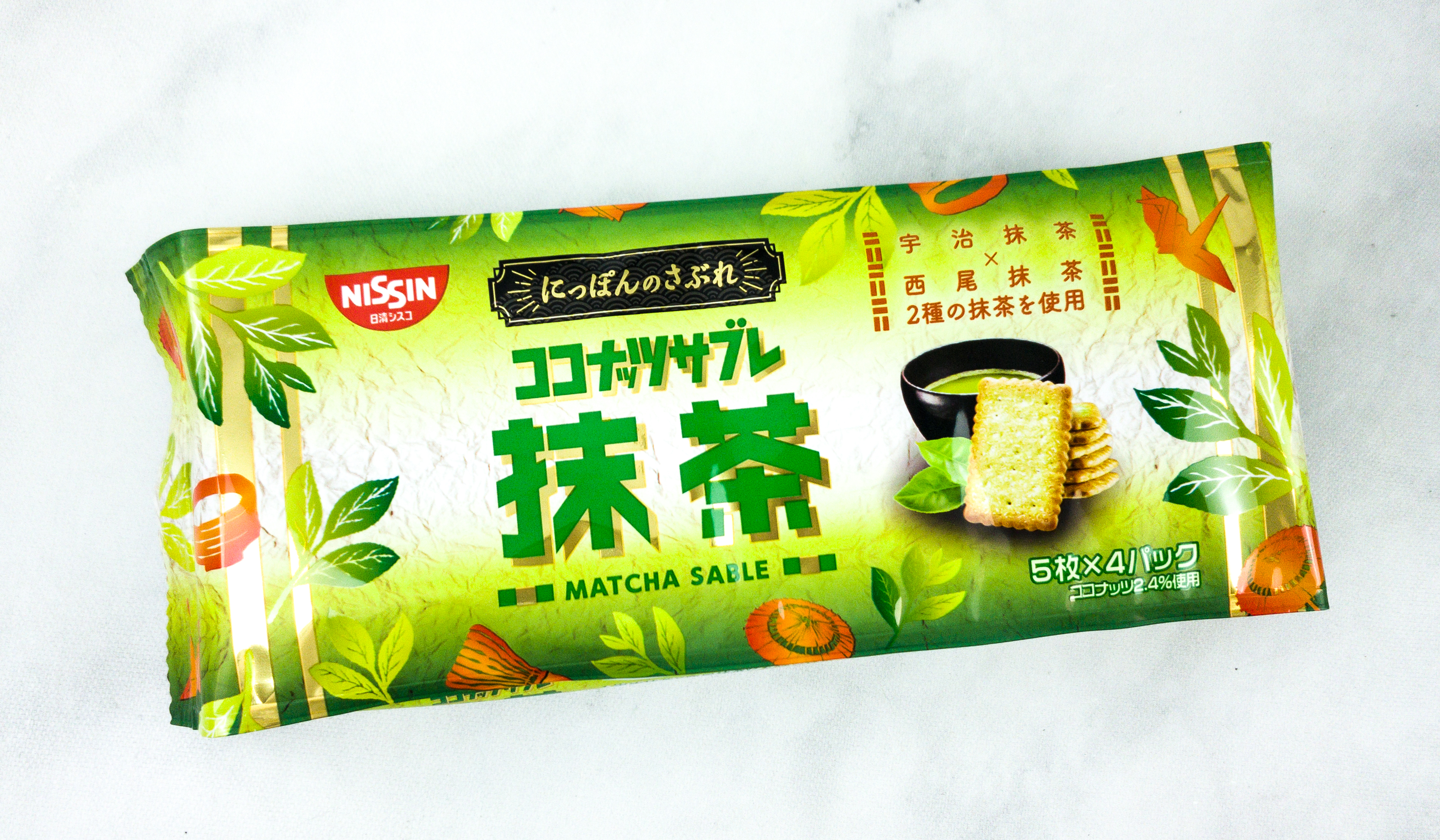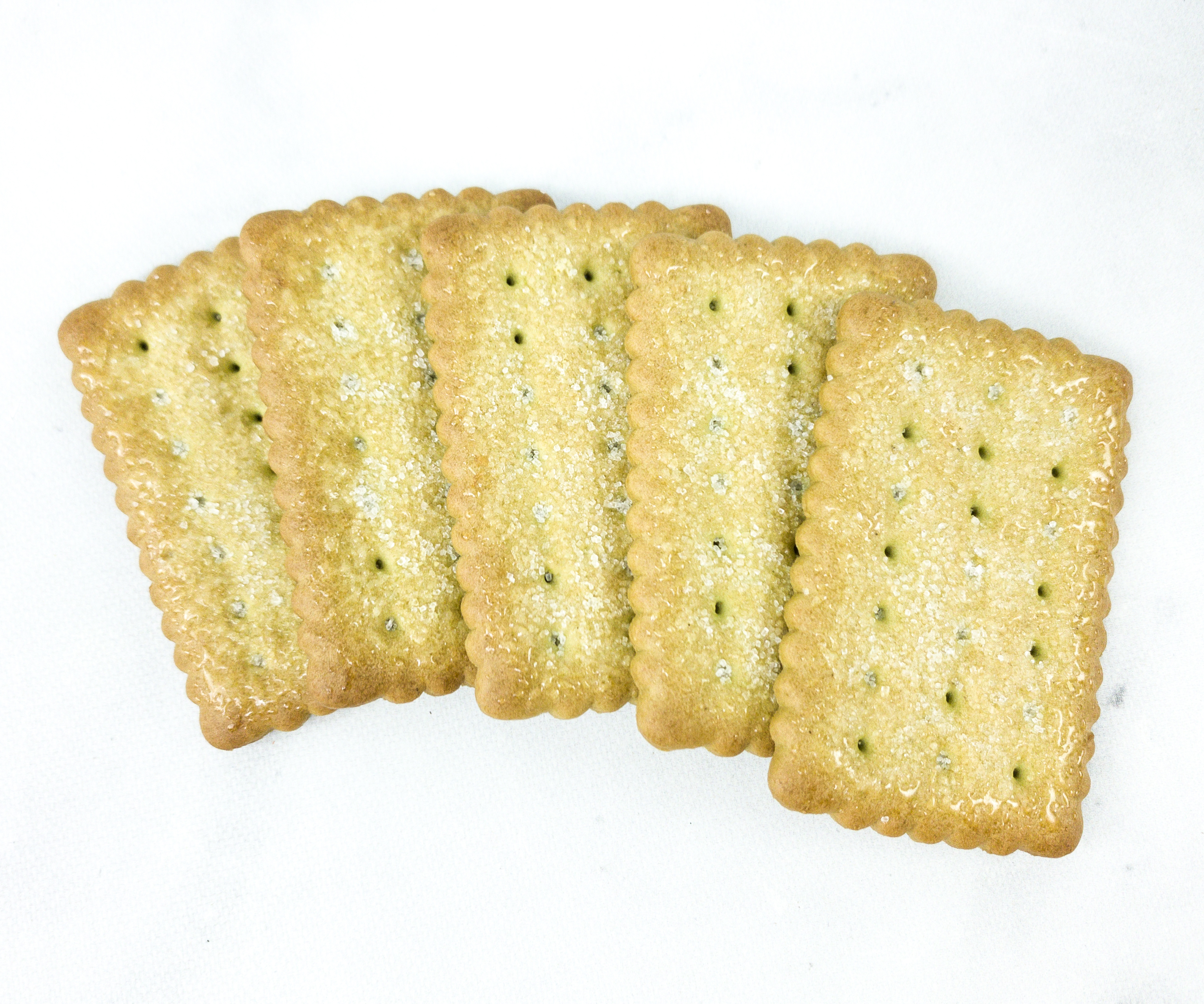 Matcha Coconut Cookies. Subscribers will get either matcha-flavored or sakura-flavored cookies. I received matcha and I love it! Imagine your regular coconut cookies infused with the distinct earthy flavor and nuttiness of matcha. There's also a hint of sweetness that balanced everything. The box includes 4 packs and each pack has 5 cookies.
Mike Popcorn Soy Sauce & Butter Flavor. Mike Popcorn is widely popular in Japan and we totally get why! This month, they sent us the soy sauce and Hokkaido butter variant, a uniquely Japanese flavor combination. It's savory and totally addicting. The popcorn itself wasn't hard or sticky either, so we really enjoyed munching on them.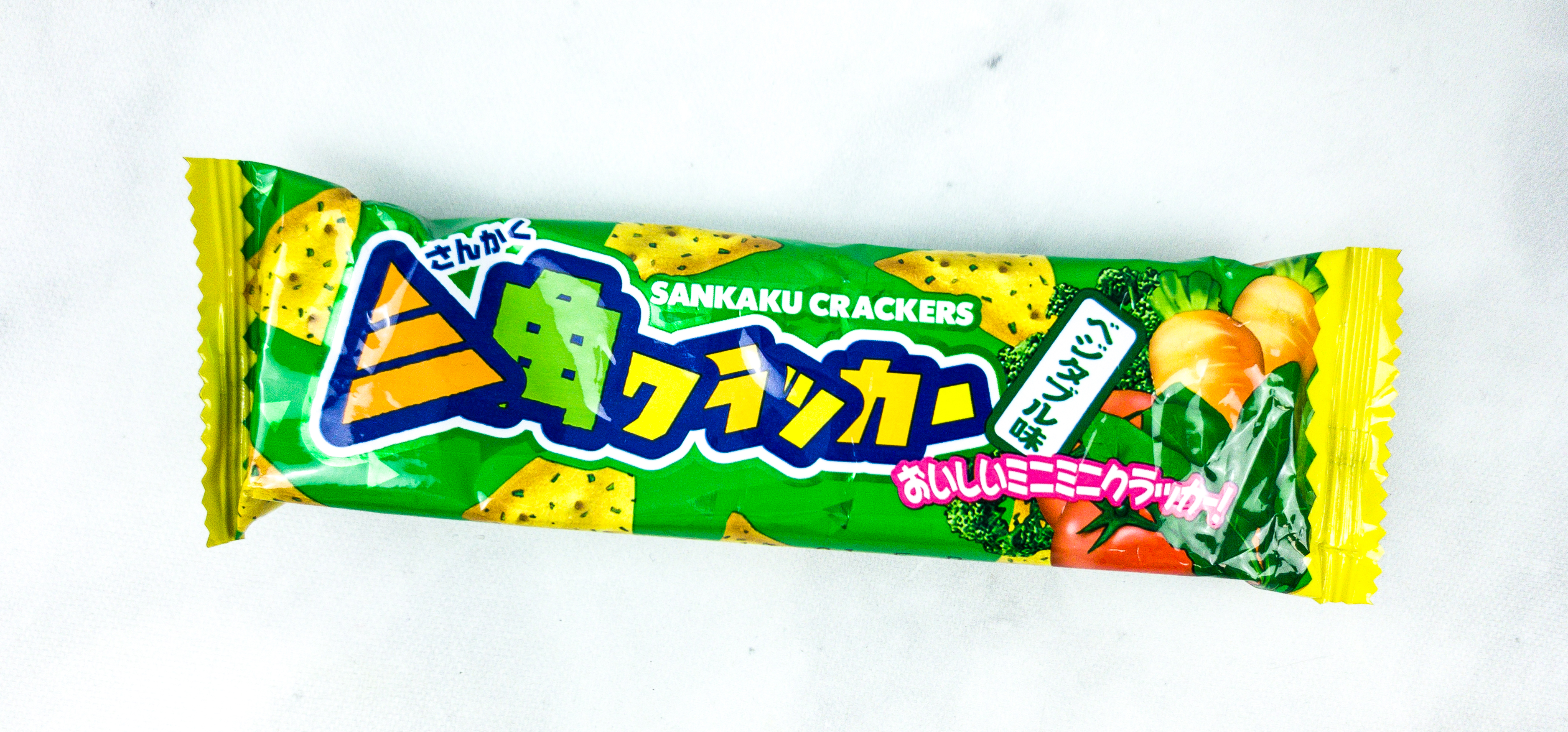 Sankaku Crackers Vegetable Flavor. This pack of slightly sweet, triangular crackers makes a filling snack, especially when paired with a hot beverage. The crackers also come with a dusting of vegetable flavored powder!
Ham and Potato Porickey. This snack reminds me of Pocky! The cookie sticks are light and crunchy, and I also love the savory flavors from the ham and potato flavoring.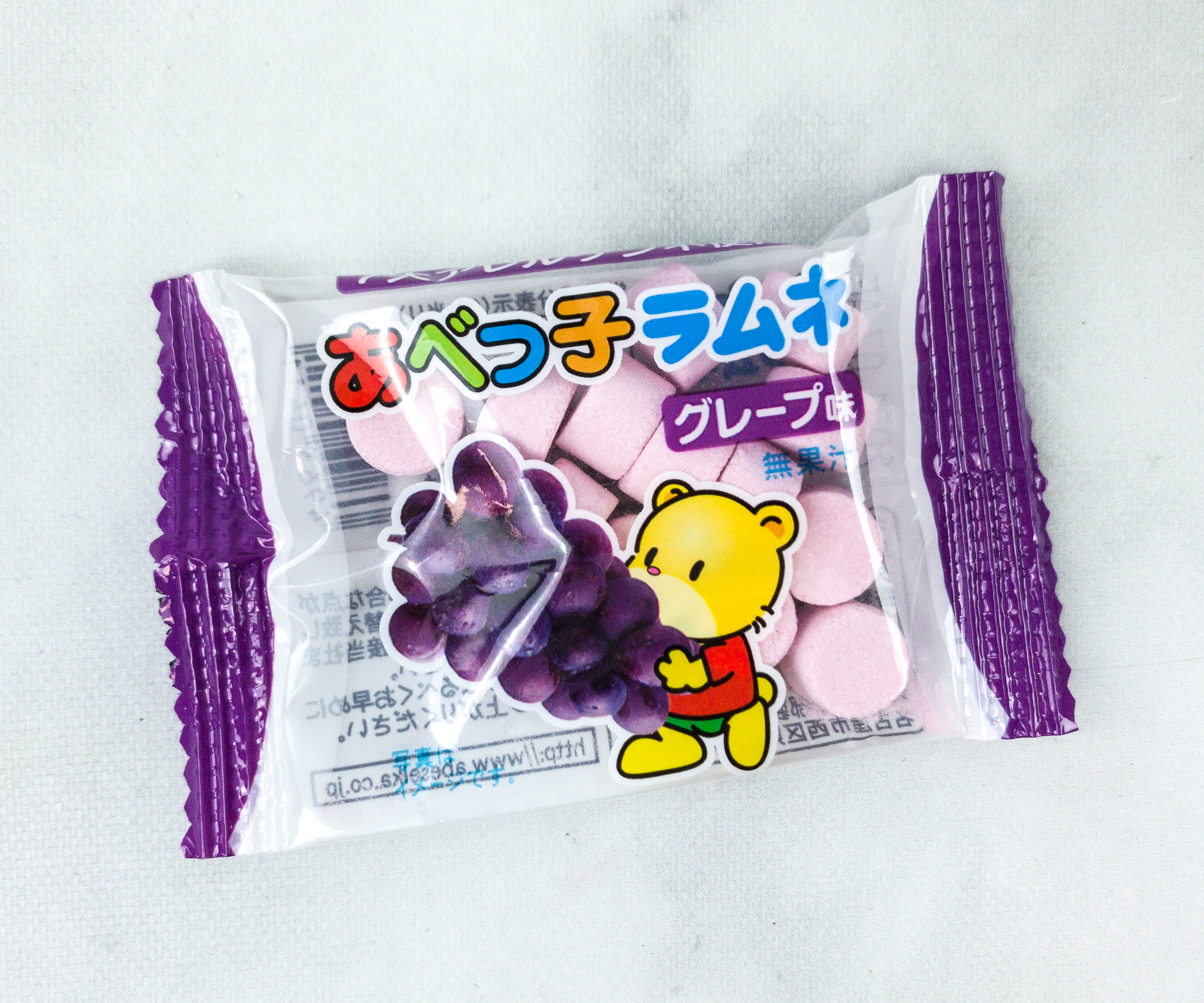 Ramune Candies. These candies feature a blend of ramune and grape flavor, providing you a refreshing burst of fruitiness in every chew. If you're a sour candy lover, you must try this one! Aside from grapes, other subscribers may also receive strawberry, grape, orange, or lemon ramune candies.
Cabbage Chips. Here's an ideal snack for watching TV, a pack of puffs covered with rich Japanese brown sauce and seaweed. If you are looking for an alternative to popcorn, this is a good choice. The puffs were lightweight and definitely flavorful.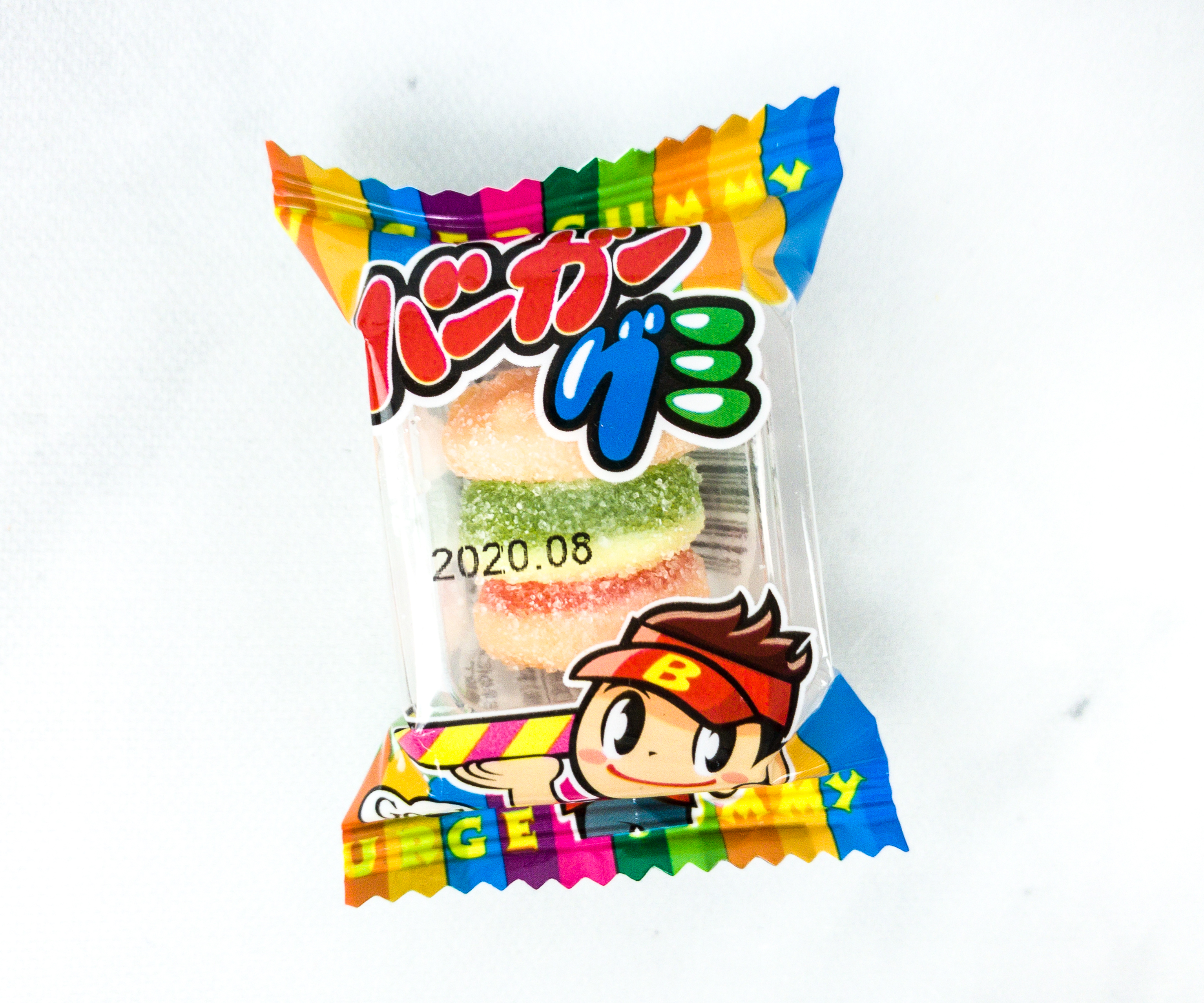 Burger Gummy. This candy is just like other regular burger-shaped gummies. It's chewy and soft, and the flavor is on the sour side!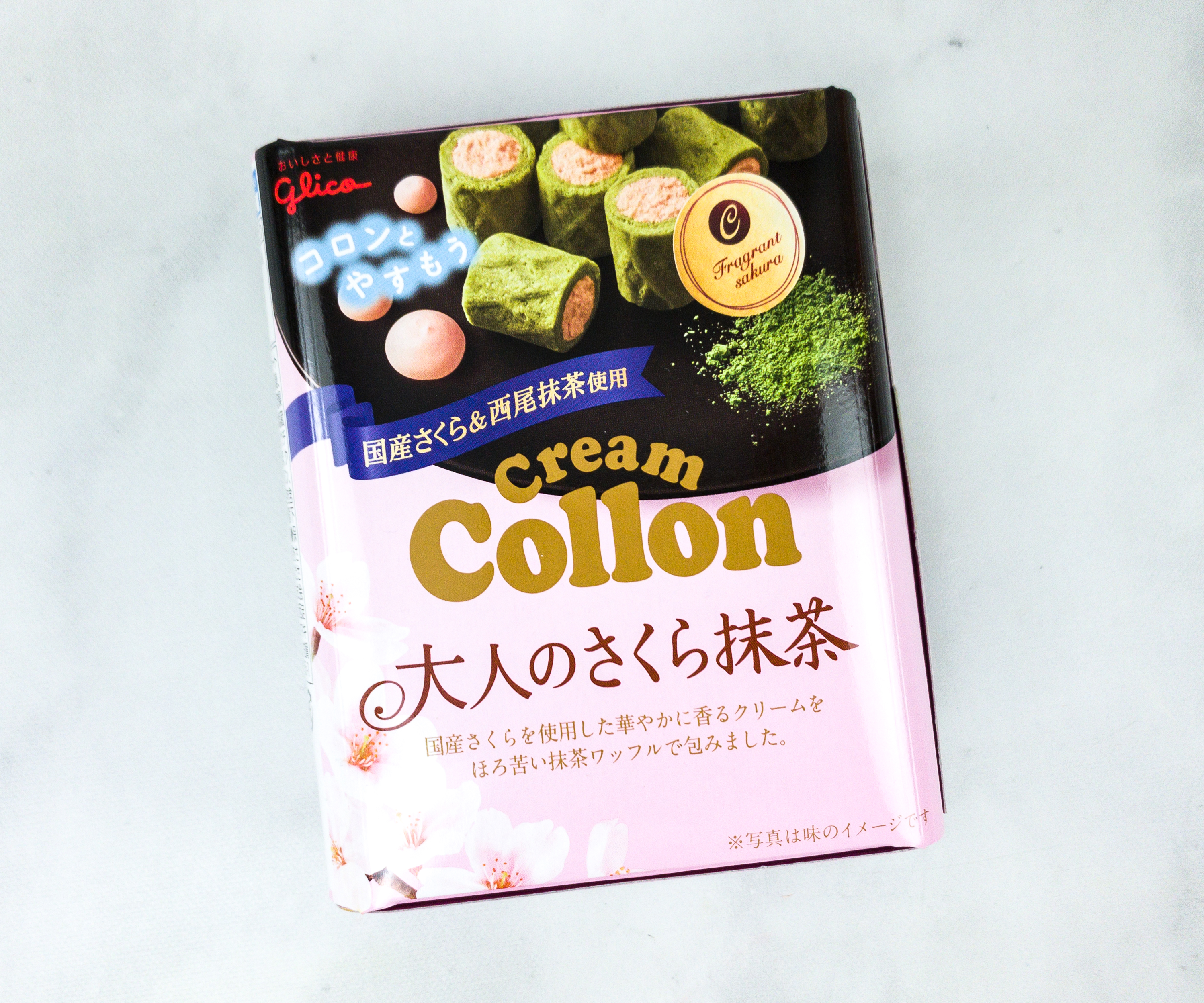 Sakura Matcha Collon. It's a matcha biscuit roll with a creamy, delicious filling in the center. The taste of matcha flavor is not that strong, but it's definitely there. The sweet, cream filling balances the flavors!
Umaibō Pollock. Umaibo is a crunchy corn puff that is available in a variety of tasty flavors. This month's featured flavor is pollock! It was better than I expected because the seafood flavor wasn't offputting. It was savory and a little salty as well.
Chicken Ramen Snacks. This ramen snack doesn't require cooking! You can munch on it as is and enjoy its mouthwatering chicken flavor. The crunchy noodles are made with rice flour.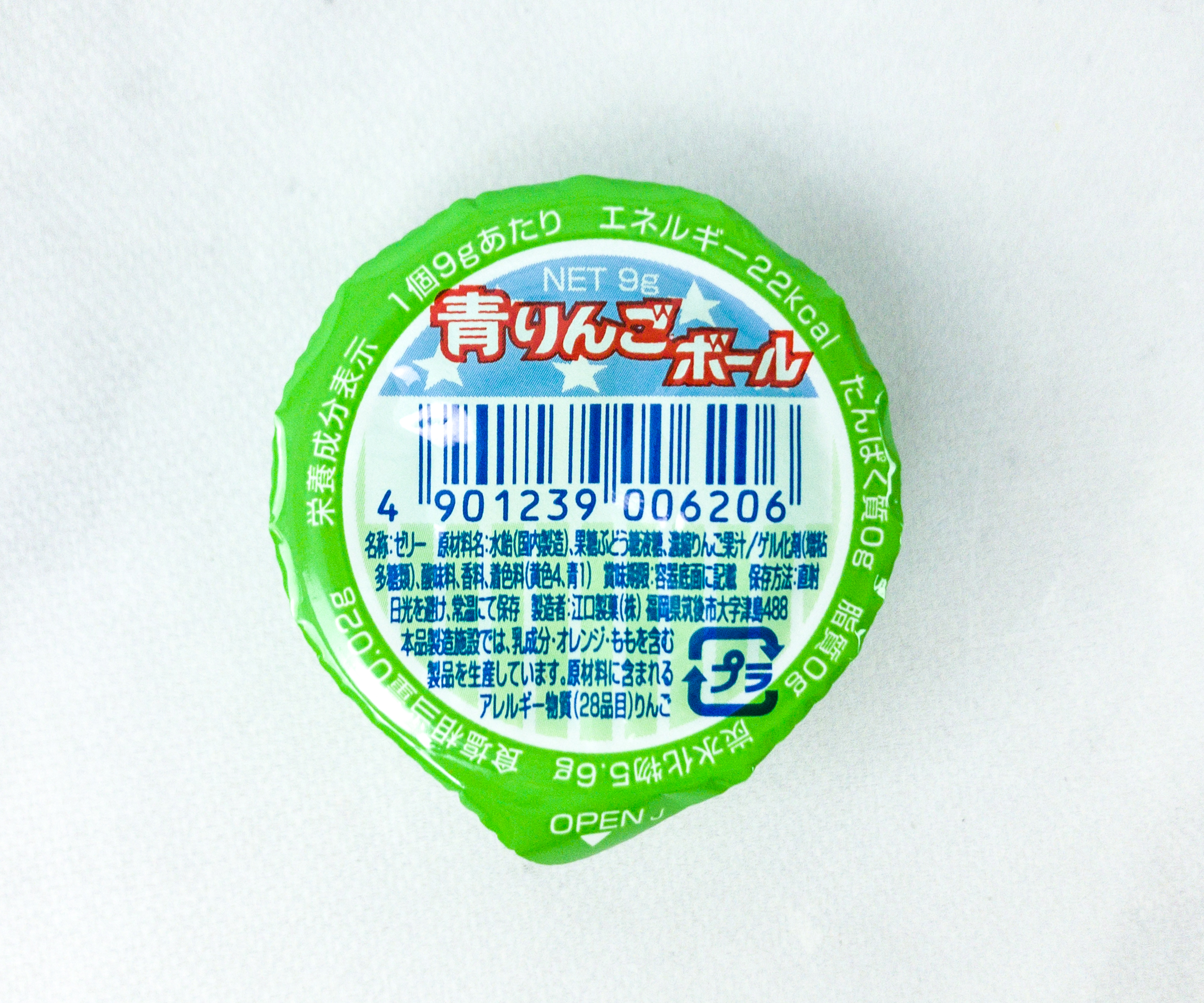 Apple Jelly. It's a semi-sphere jelly infused with green apple flavor. Although it's small, it has a refreshing flavor that I liked. The size is also easy enough to keep in one's pocket for a yummy treat anywhere you go!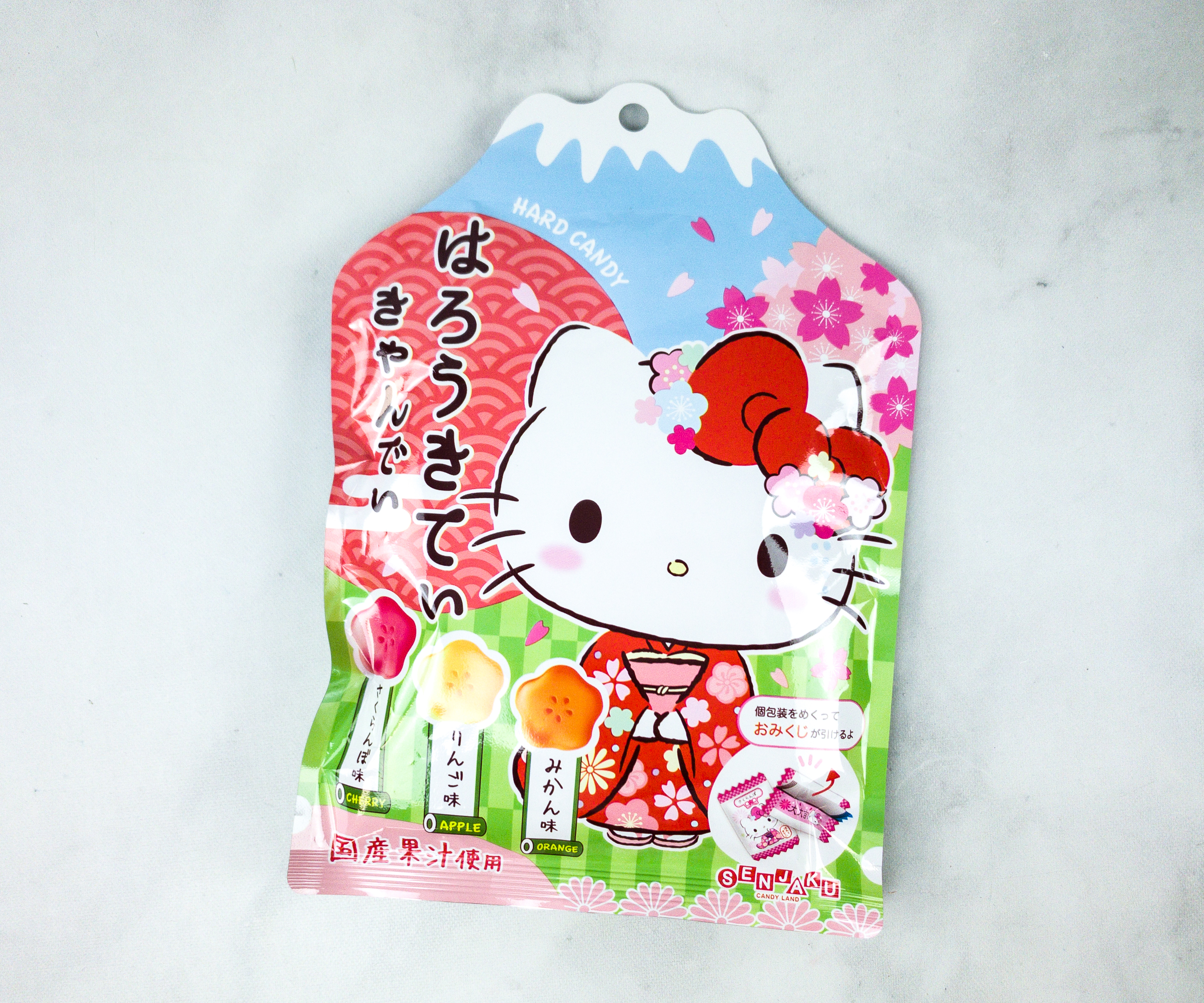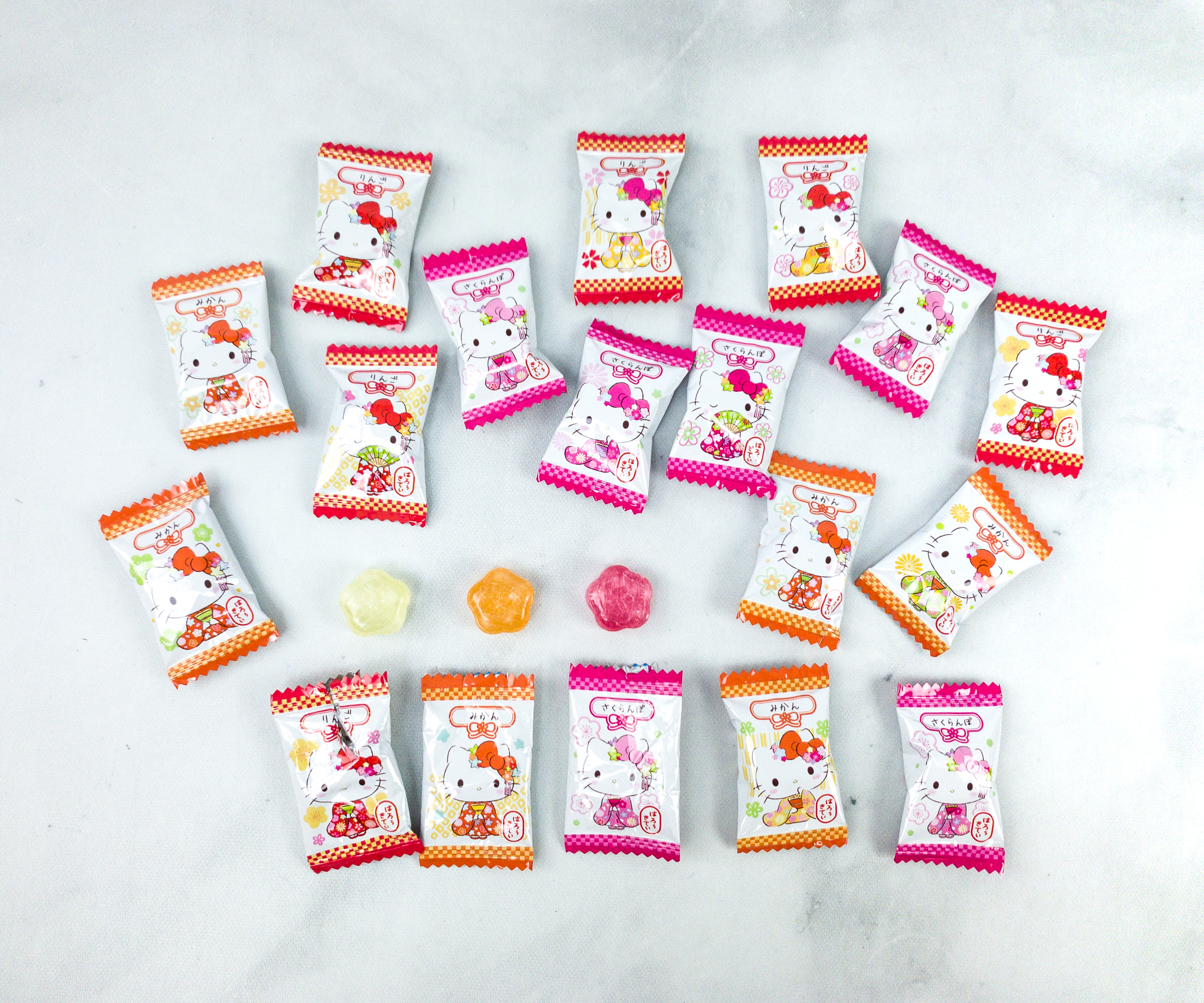 Hello Kitty Sakura Candy. More sakura candies! These cute star-shaped hard candies feature Hello Kitty on their packaging. They come in different fruity flavors such as cherry, apple, and orange. Since they are individually wrapped, they are great to share.
This month's Tokyo Treat box is as jampacked, as always! The theme Non-Stop Sakura Party was well-represented by a variety of sakura-flavored snacks. There are also some savory treats, as well as sweet treats that we can't get enough of. Our unanimous favorite is the KitKat featuring sakura and sake. It suits the season well and it makes us even more curious about the Japanese spring traditions. If you love Japanese snacks like we do, this subscription is a great choice!
What did you think of this month's Tokyo Treat?