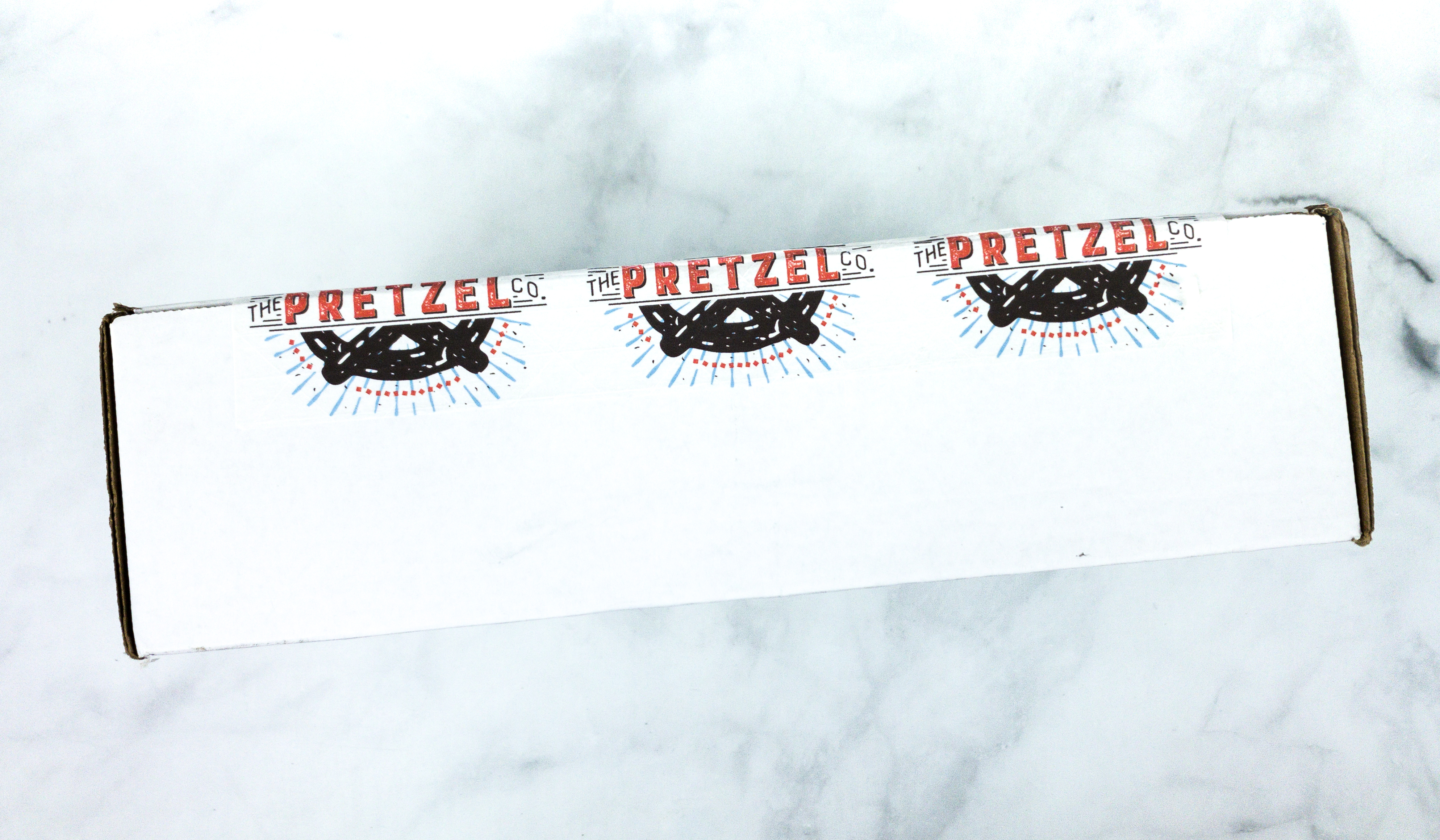 The Pretzel Co. offers a subscription box of gourmet pretzels, handcrafted, and curated for you monthly. They currently offer 4 kinds of boxes: The Signature Pretzel Box ($32), Ultimate Pretzel Roll Box ($30), Snack Sized Pretzels ($32), and Some of Everything Box ($32).
This is the review of the Signature Pretzel Box.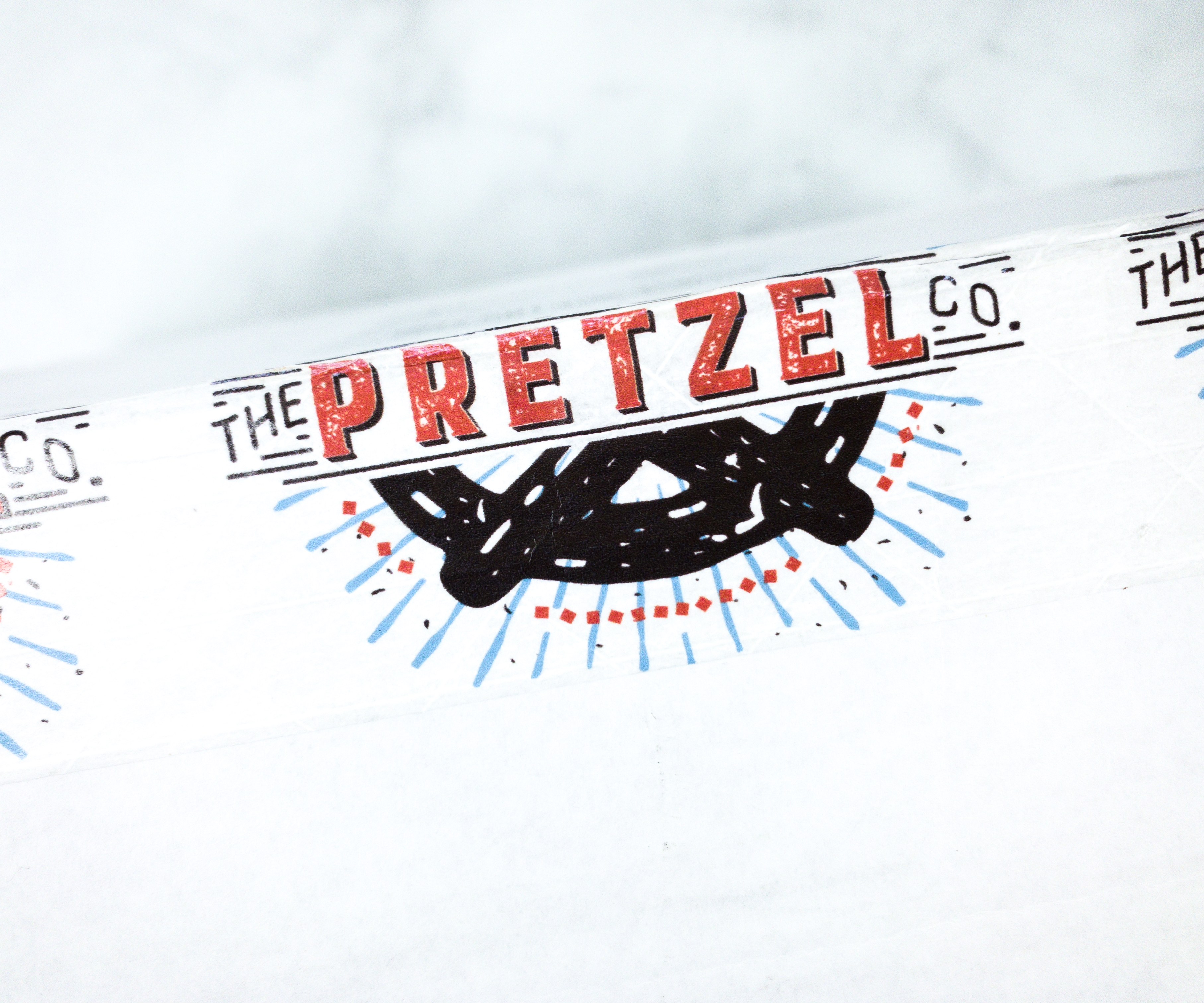 The box is sealed with The Pretzel Co. sticker!
Upon opening, we were greeted with a card.
There's even a checkered paper that we can later use as a placemat!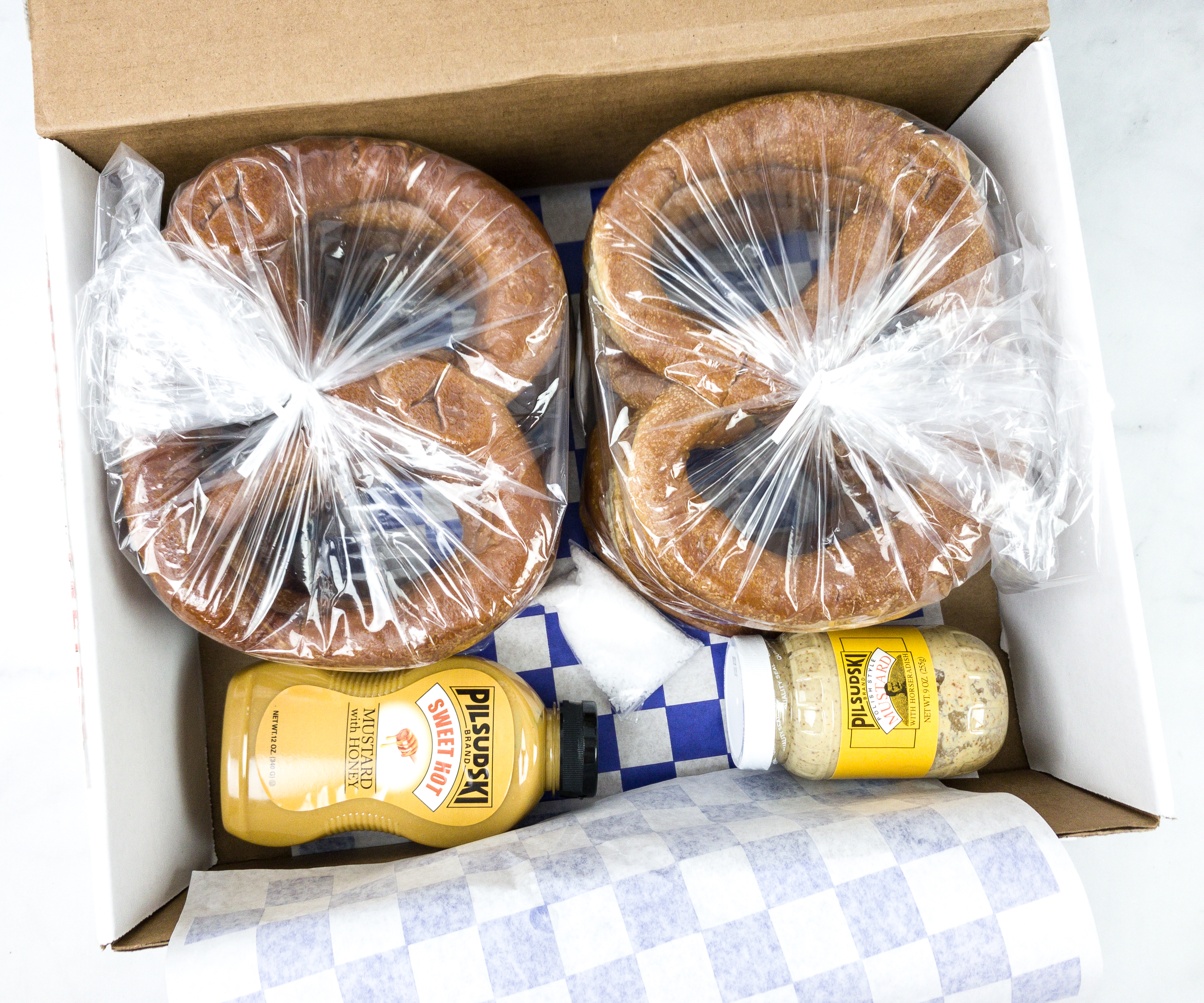 Everything was neatly tucked inside!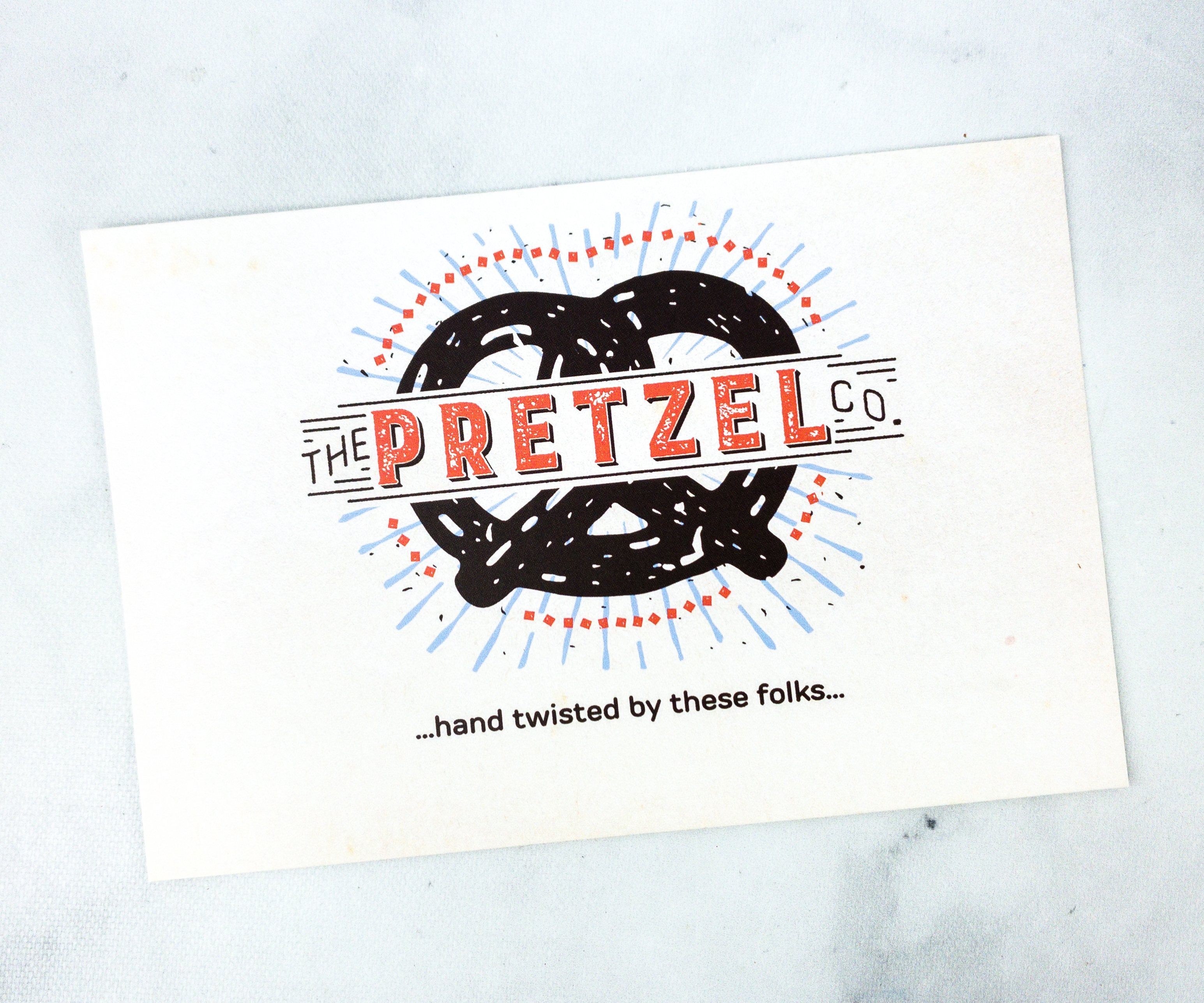 The box also includes an information card.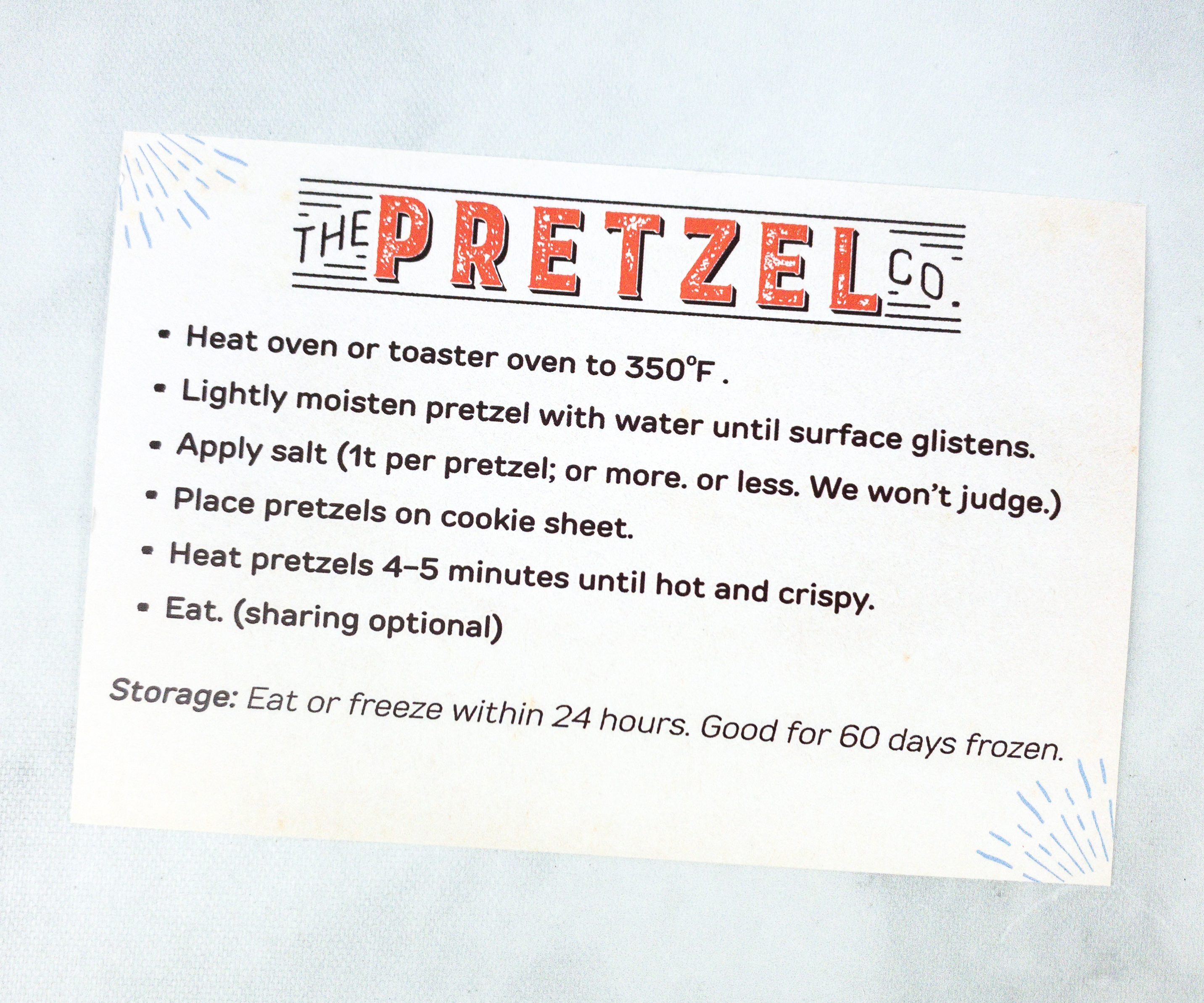 At the back are instructions on how we can enjoy these goodies! They recommend to eat or freeze the pretzel within 24 hours.
There is a separate paper that lists all the items inside the box.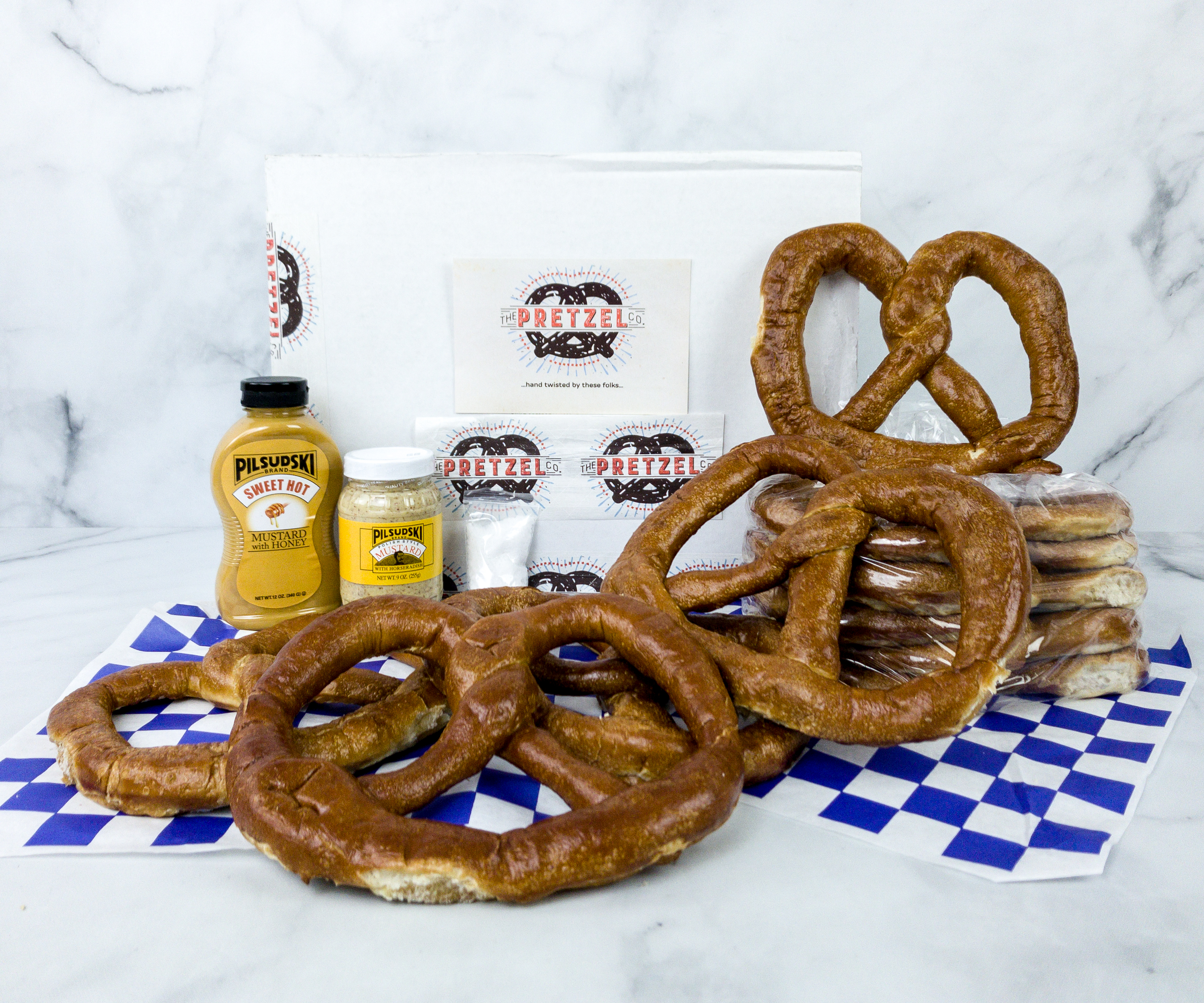 Everything in my box!
Piludski Mustard ($5.25) This dip is included in the Signature Pretzel Box. It's a polish-style mustard with horseradish.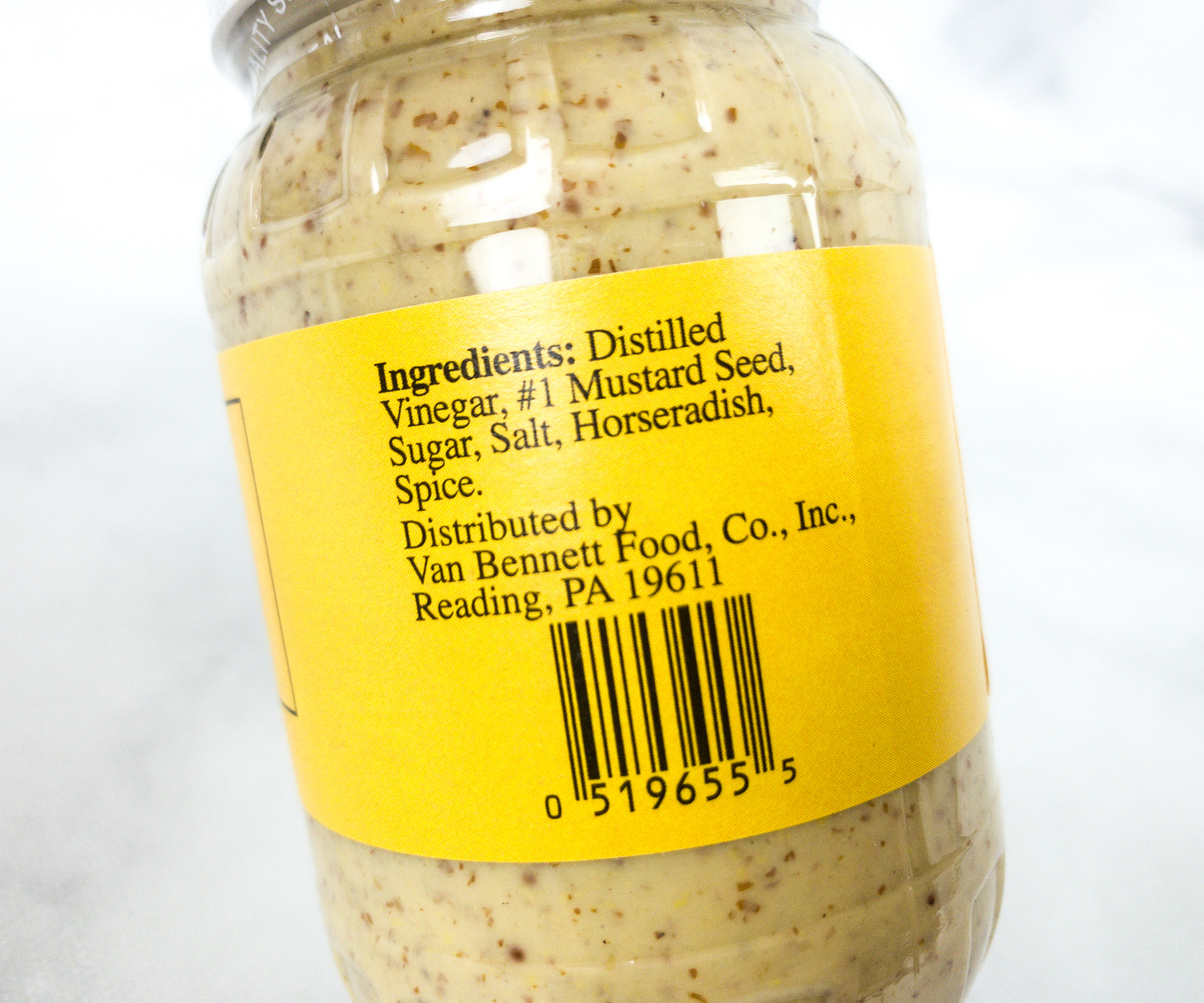 It has a thick and grainy texture and it tastes amazing. They didn't skimp on the horseradish either as you will get a ton with every bite! It has a savory flavor that I really like, a nice spin on your regular dijon mustard!
Piludski Sweet Hot Mustard ($5.99) Here's another mustard dip and this one has honey. It's an add-on to The Signature Pretzel Box.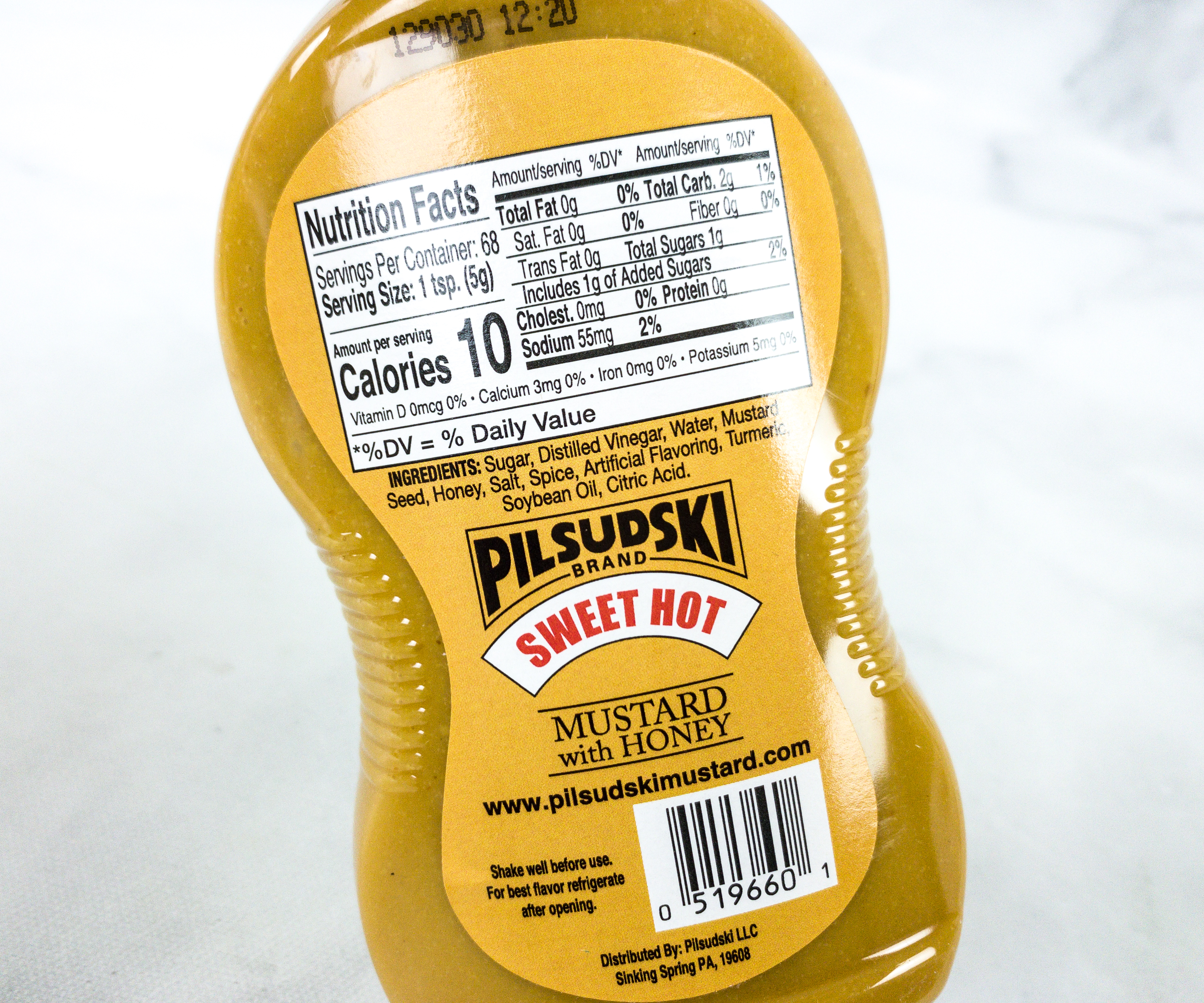 It's an awesome combination of sweet and spicy and I'm all for it! Seriously, this is so good!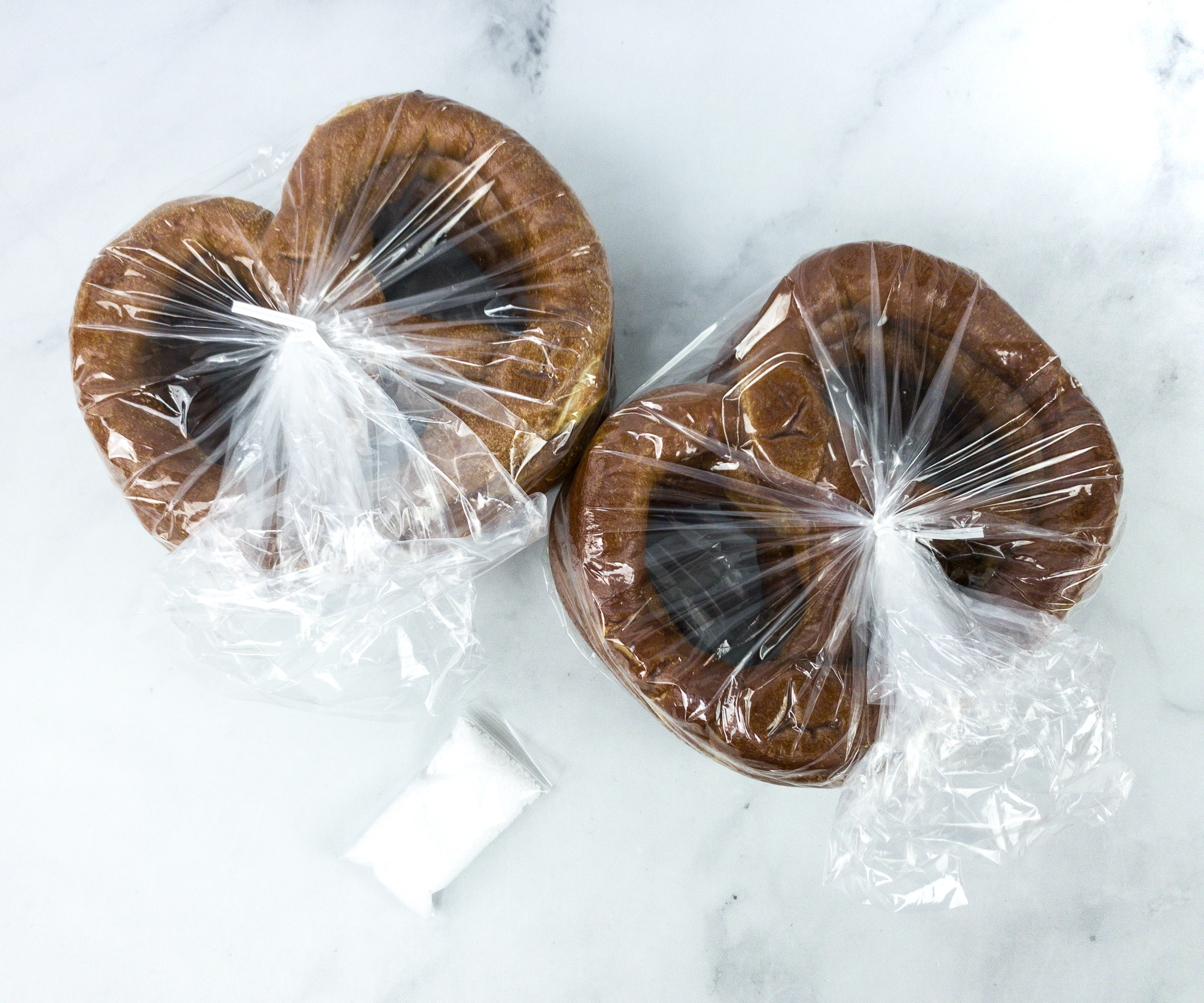 The pretzels came in plastic packaging to keep them fresh. They also came with pretzel salt.
Signature Pretzels. These gourmet pretzels look mouth-watering! They were made in Downtown York, Pennsylvania, just hours before they're put in the box and sent to your door.
Each pretzel was golden brown!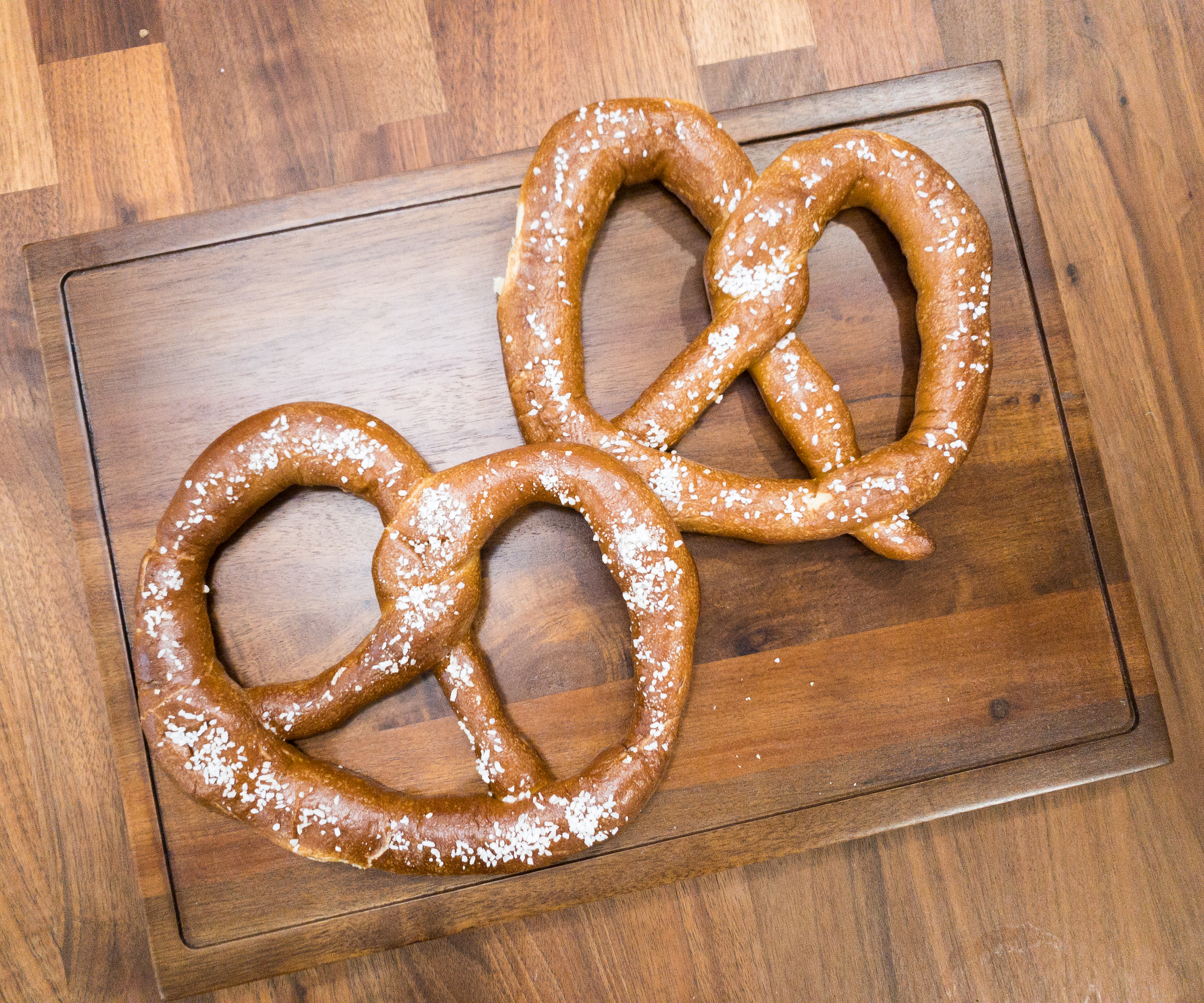 As the information card suggested, we lightly moistened the pretzels with water and then sprinkled some salt on it.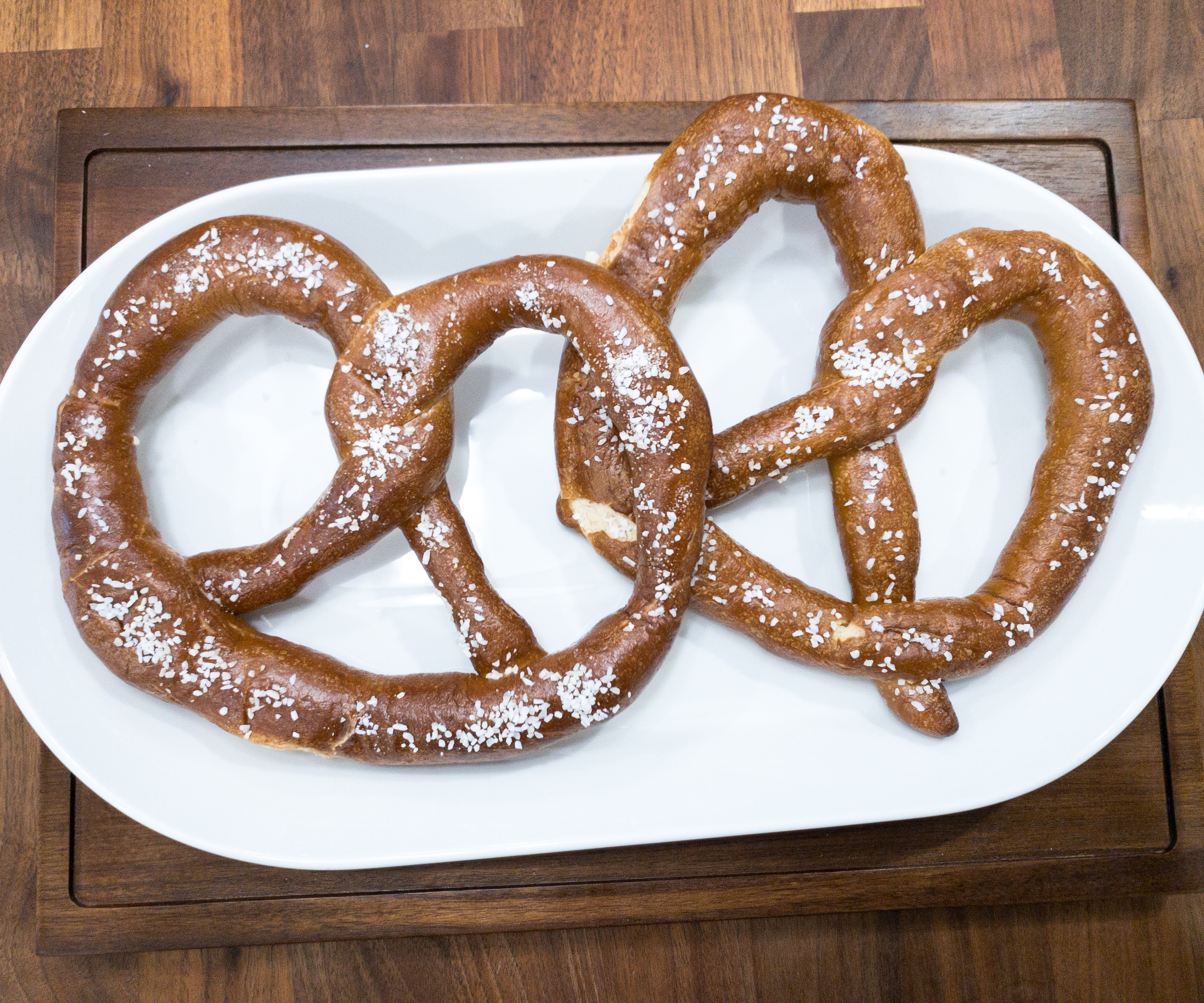 After popping it in the oven for 4-5 minutes, it's ready for snacking!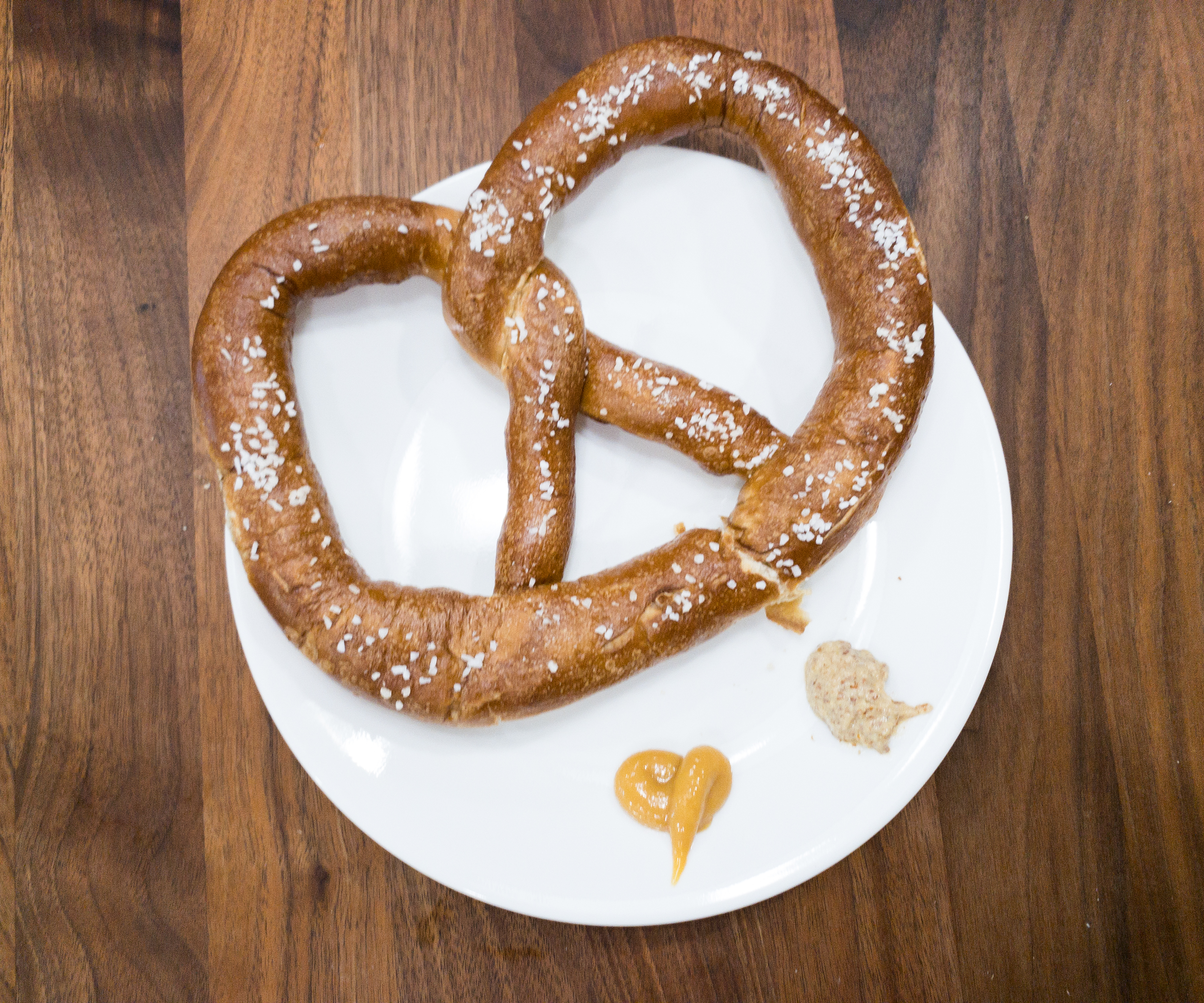 They came out nice and chewy! Of course, we also had to try them with the dips: the Polish-style mustard and the mustard with honey.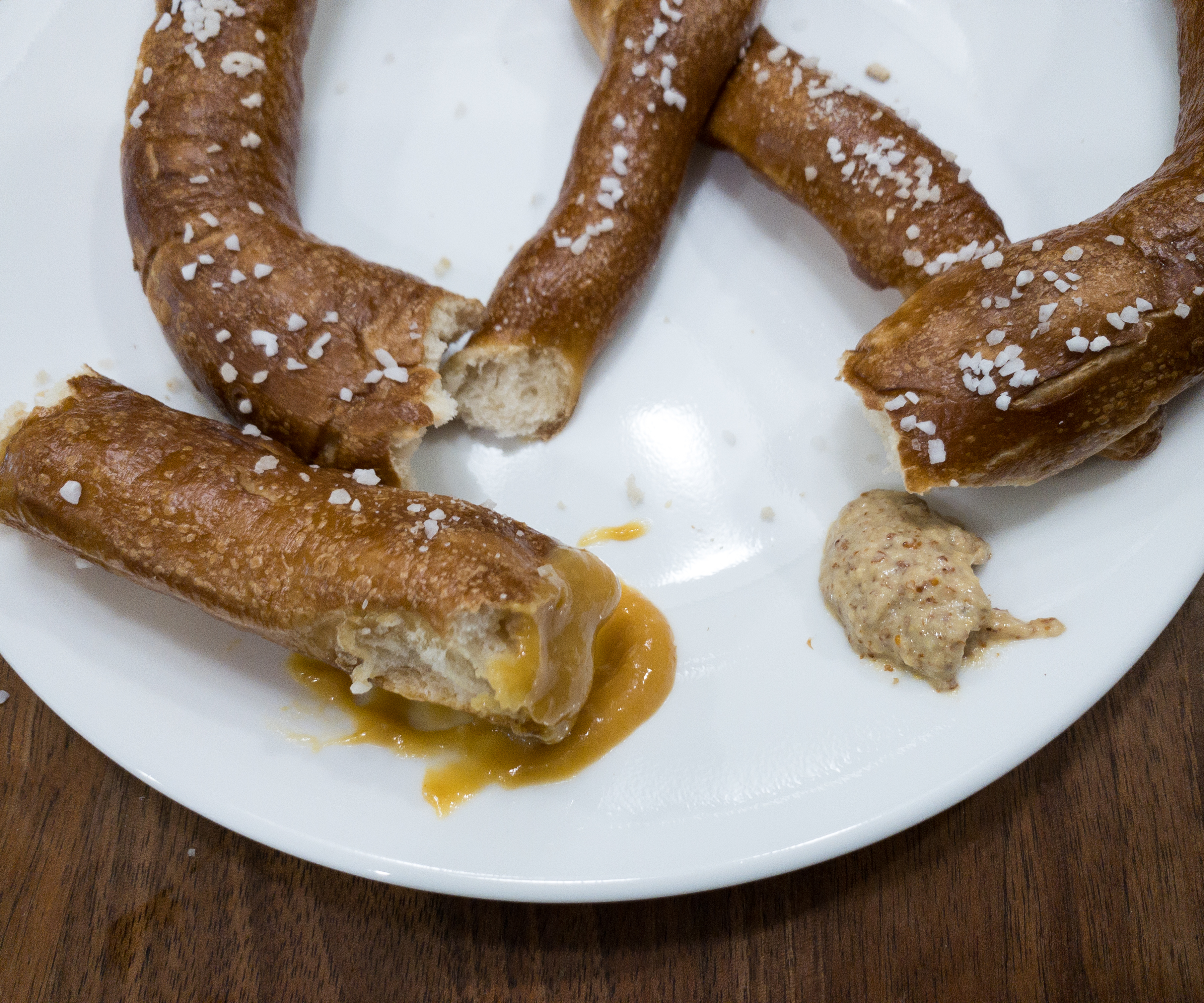 The warm pretzel is just divine and the dips were both yummy! They're a feast in my mouth. This is a fun snack that I would gladly have any time of the day. It's light yet filling and it's just so good, I'm out of words!
The Pretzel Co. set a high bar with this box! Both dips were amazing and they have such different flavor profiles that I can't really pick just one as my favorite. The pretzels were also absolutely amazing, with a light crisp on the outside and a soft center. They were easy to prepare as well. The Pretzel Co. wasn't kidding when they said the pretzels were shipped just as soon as they were baked because everything did taste fresh. If you miss snacking on pretzels, this subscription is for you! High quality, high flavor, an amazing gift for yourself or another pretzel-lover!
What do you think of the The Pretzel Co. box?