The Pivot Club is a monthly jewelry subscription box service for busy, professional women. They curate four pieces of sustainable, nickel, and lead-free jewelry based on the customer's style profile which includes their tastes, lifestyle. and budget. The personalized jewelry box is $15 per month. You can then buy the jewelry you love from the box using the $15 fee as a credit toward purchases and return the rest using the prepaid mailer.
DEALS:
Get 15% off your first jewelry order! Use coupon code HELLO15.
Get 3 Months FREE Trial! Deal applies automatically, just VISIT AND SUBSCRIBE.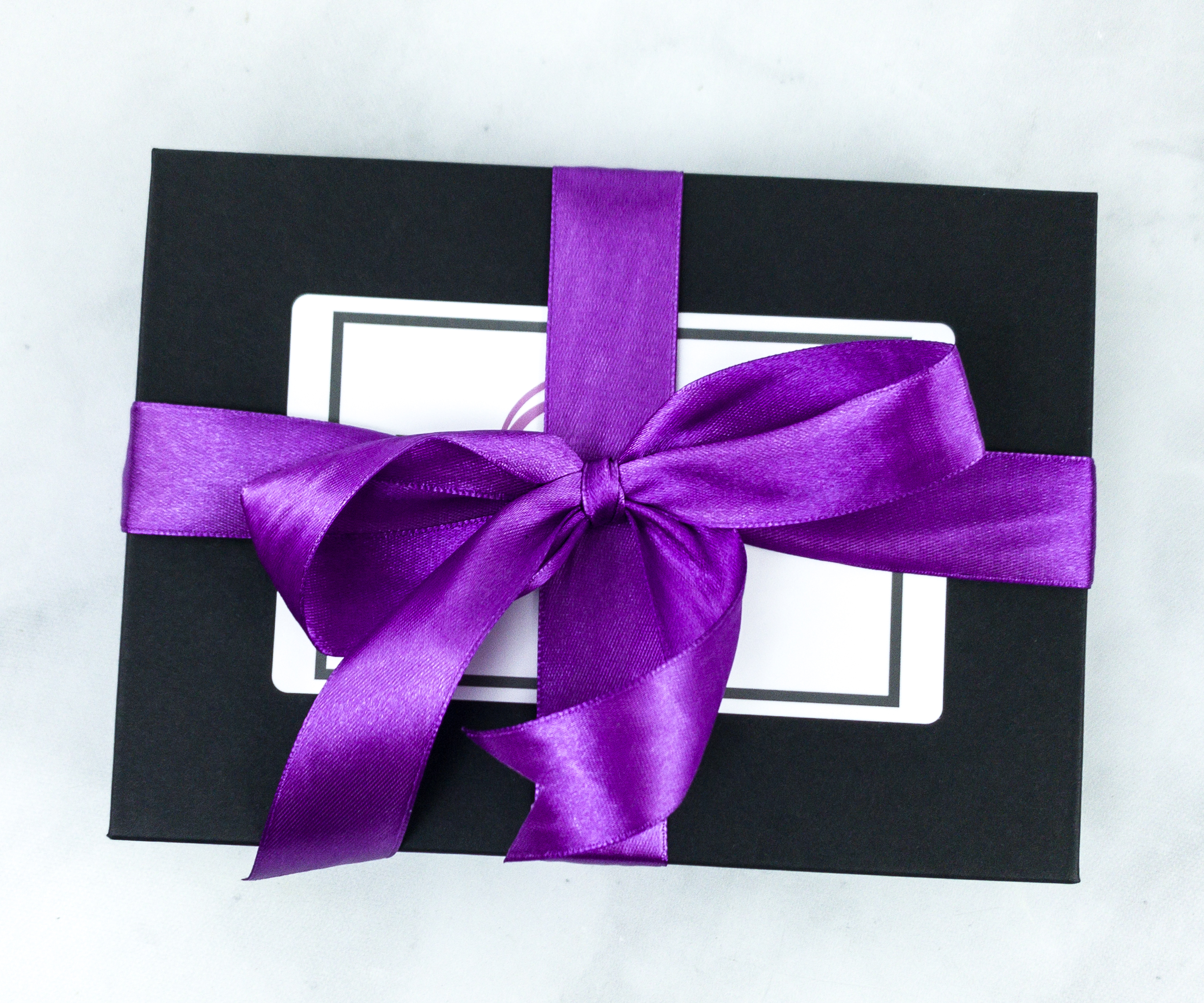 The items were in a black box with a purple ribbon!
The top of the box has The Pivot Club branding.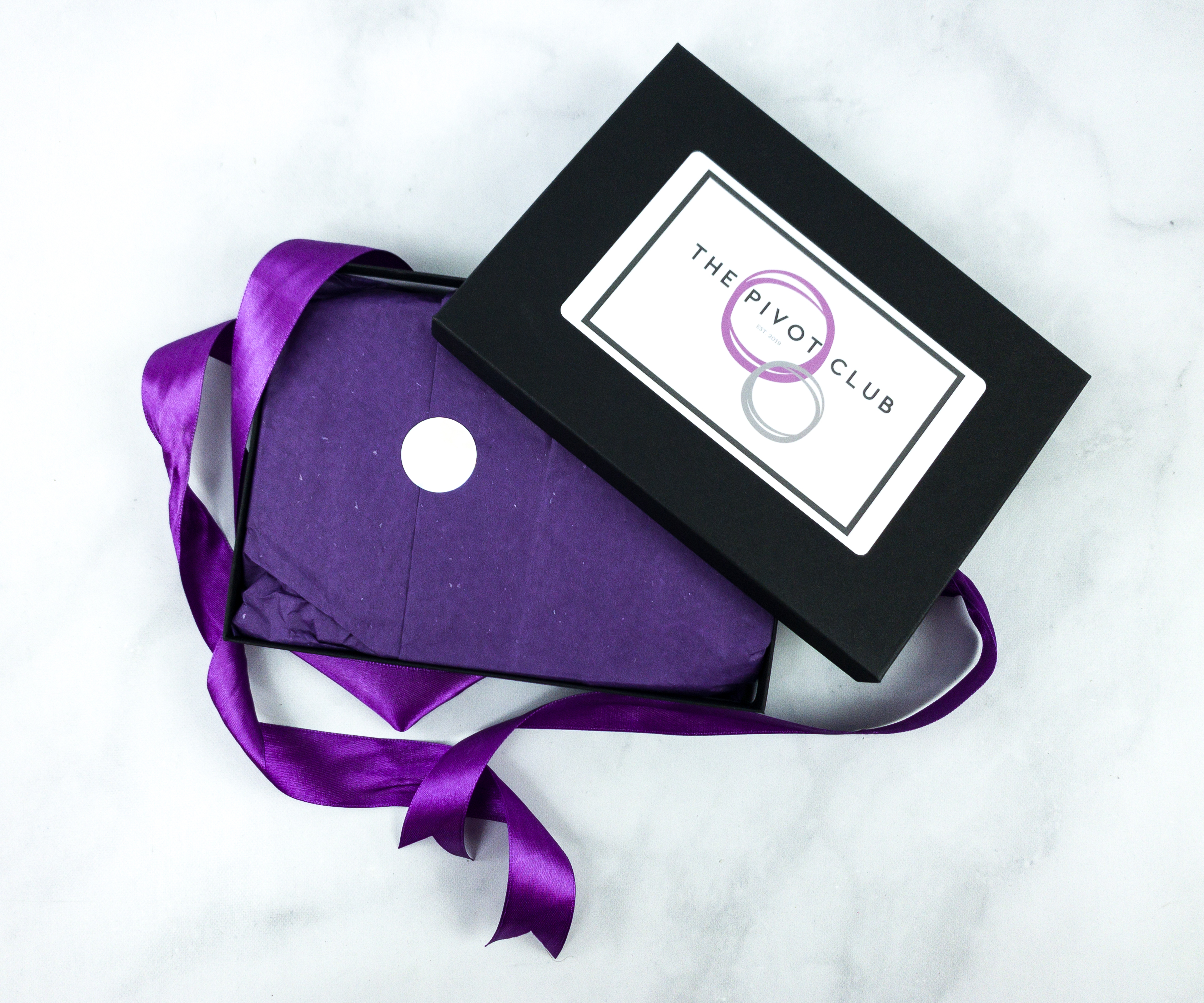 The items were safely tucked inside with a purple wrapping paper, sealed with a sticker.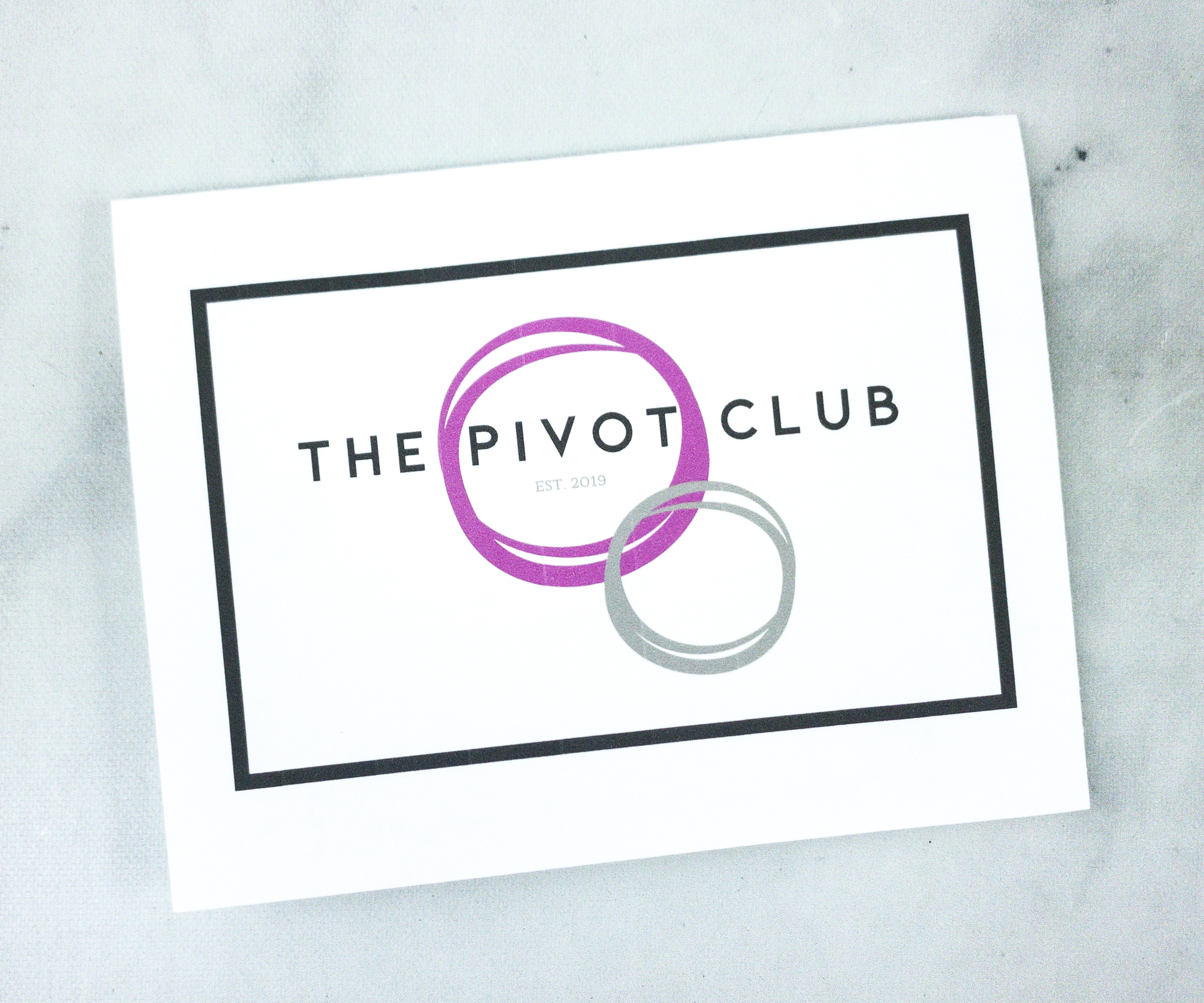 The box also has an information card.
Inside is a message from The Pivot Club owner as well as a quote from Tamika Mallory, an activist and the co-founder of Until Freedom.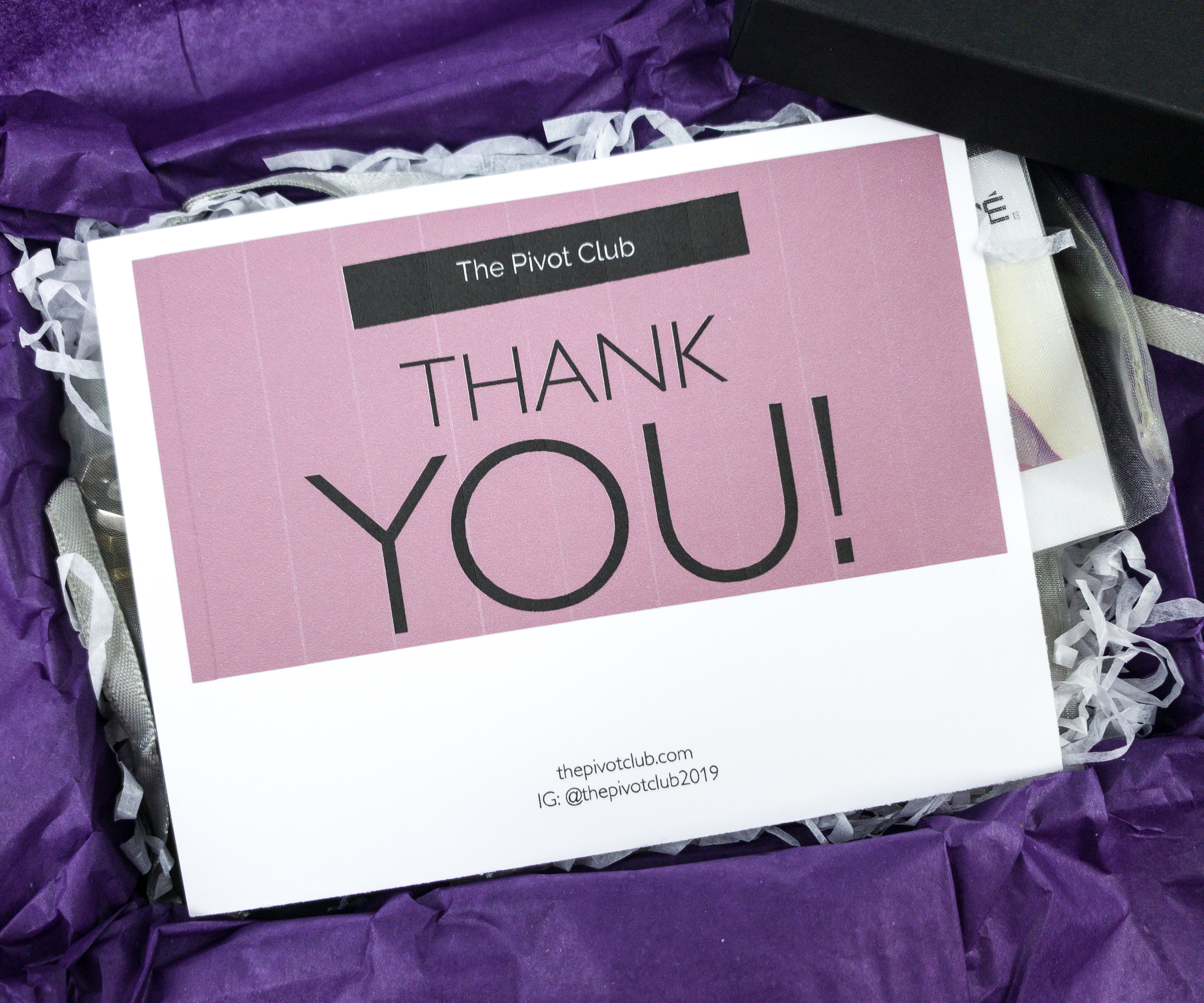 Upon unraveling the paper, we also got a thank you card.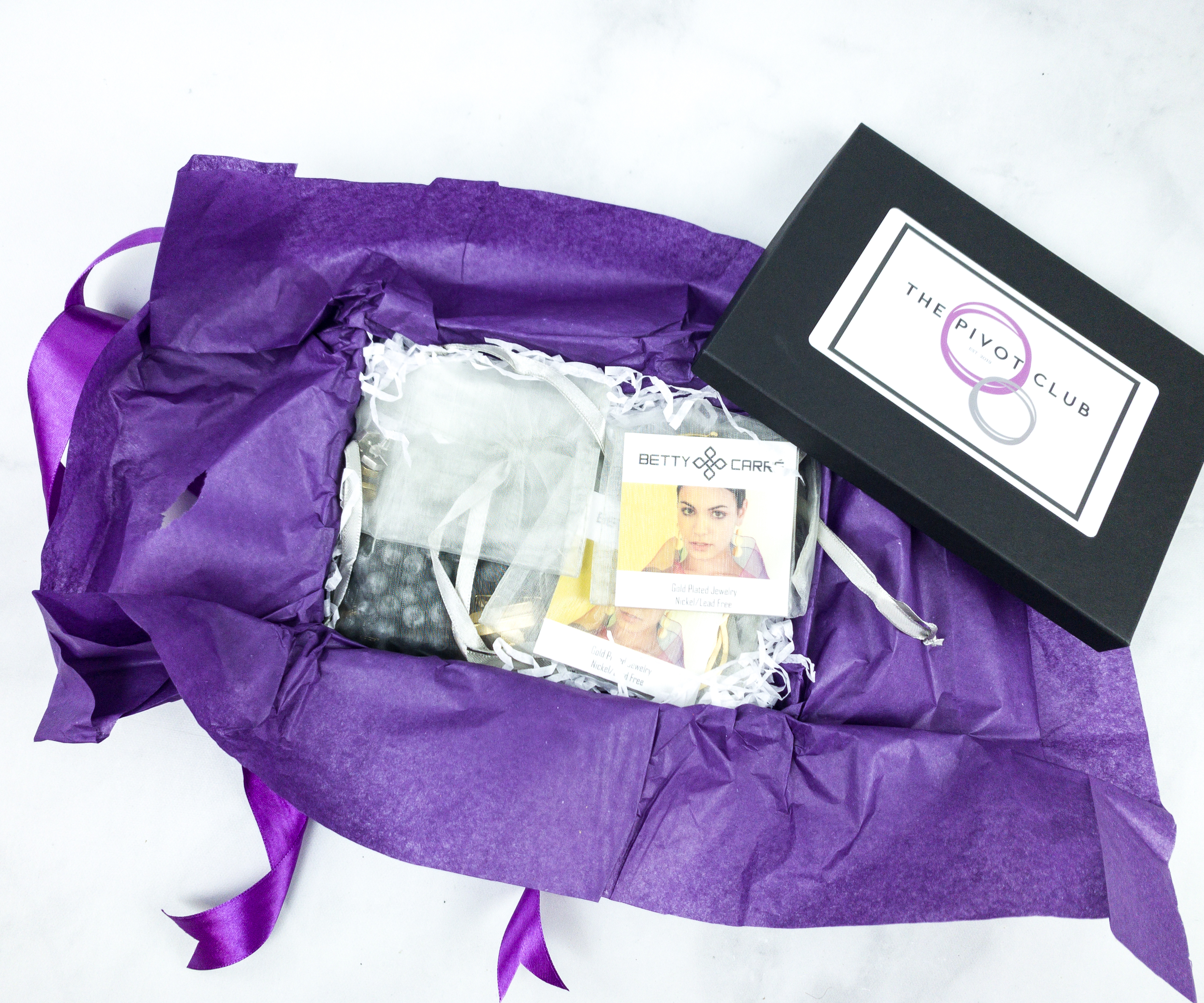 The box was filled with white squiggles to protect the items during shipping.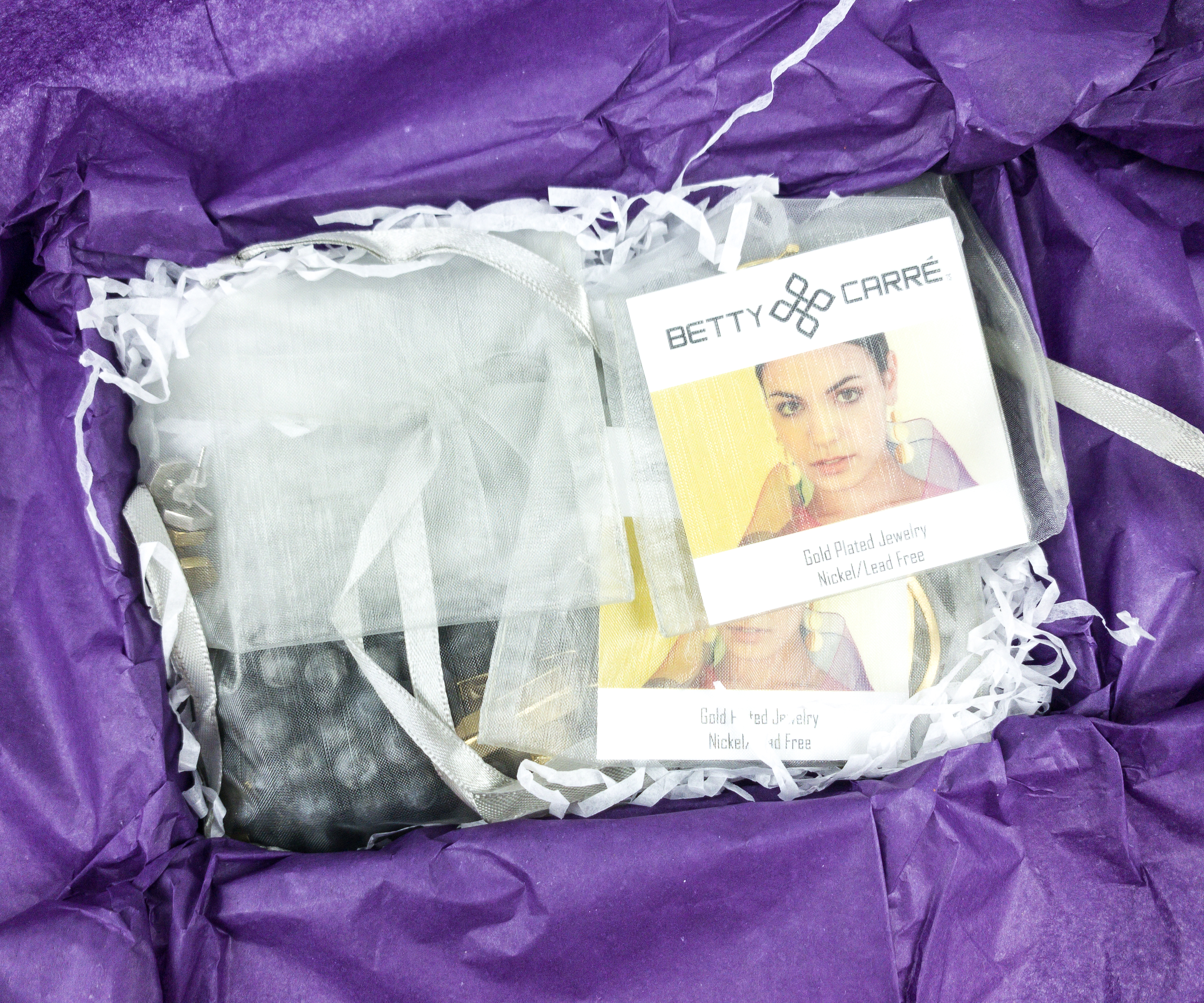 The box is full!
The back of the Thank You Card lists all the items included in the box as well as their retail prices.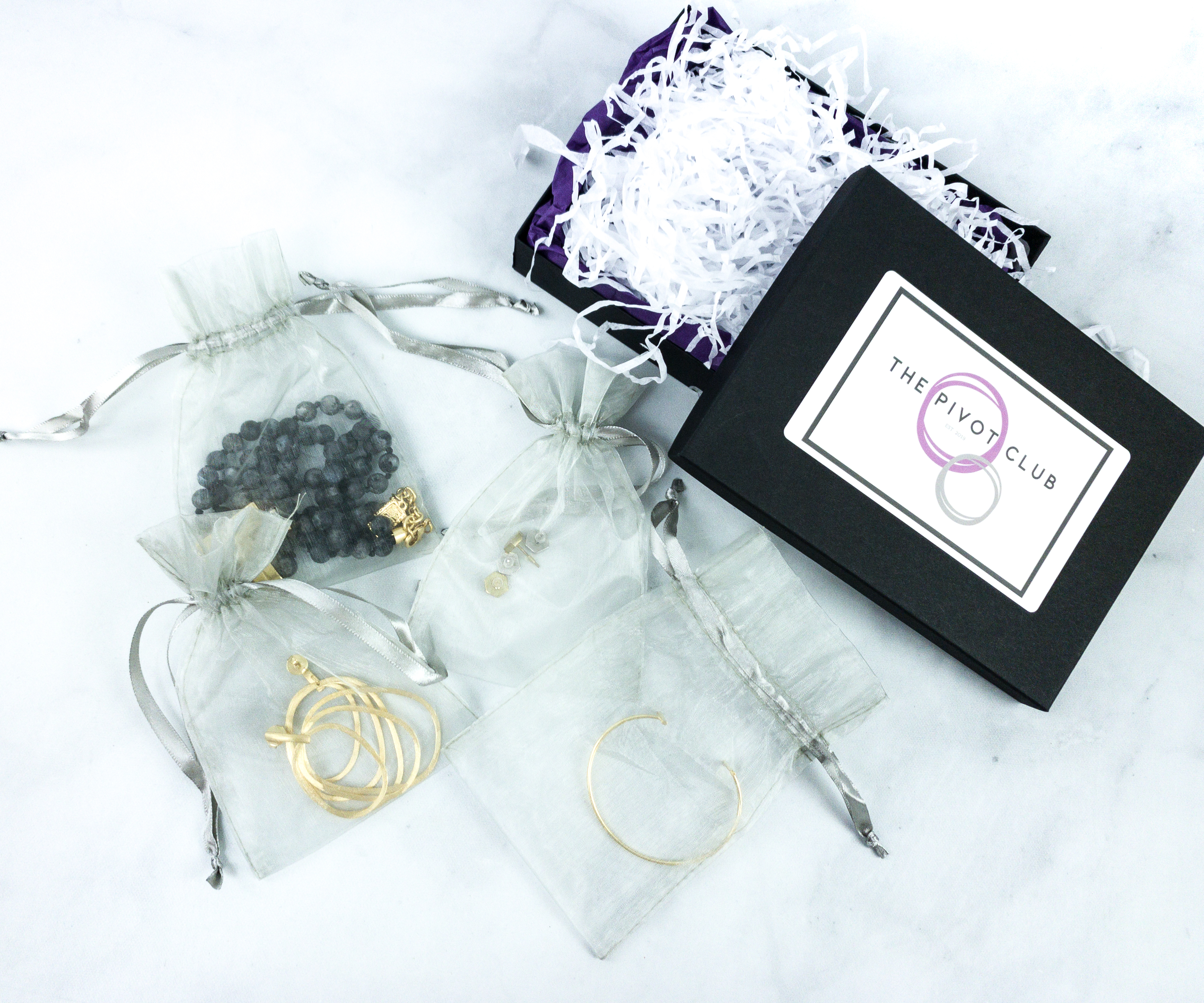 Each piece of jewelry came in its own see-through drawstring pouch!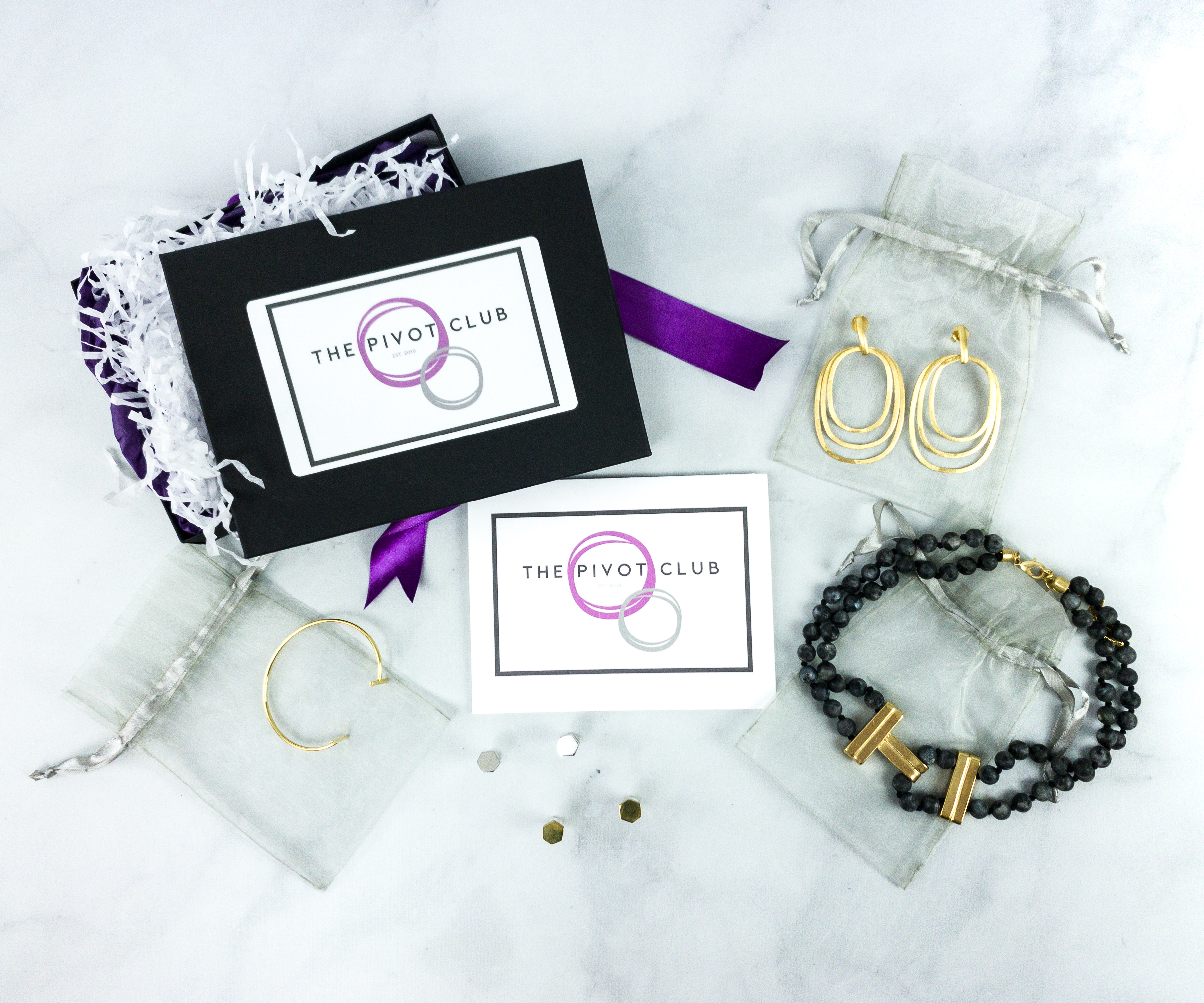 Everything in my box!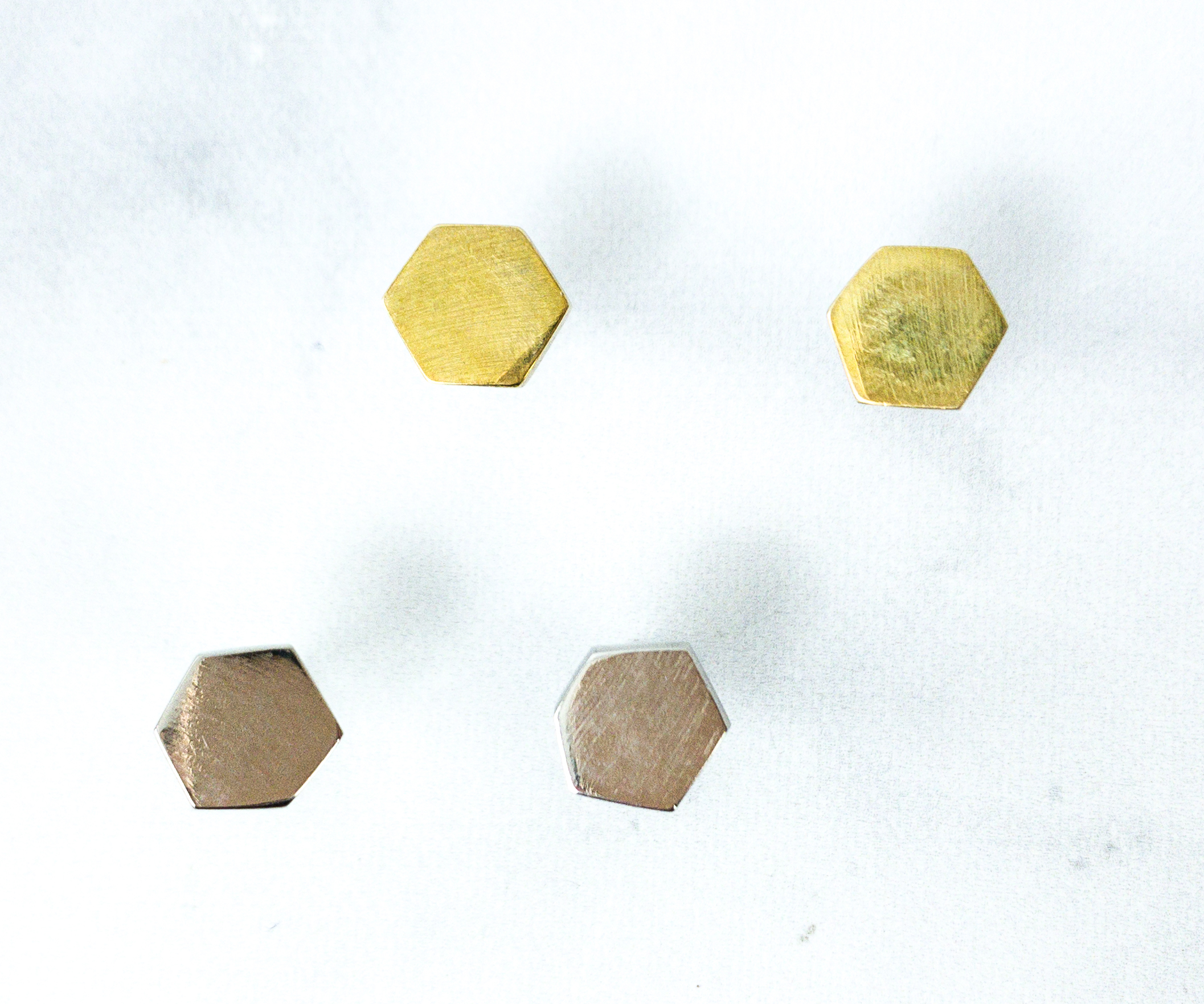 Bawa Hope Hexagon Studs ($25) Here are two pairs of stud earrings! They're simple yet stylish pieces that would look great on just about anything, whether with casual clothes or office attire.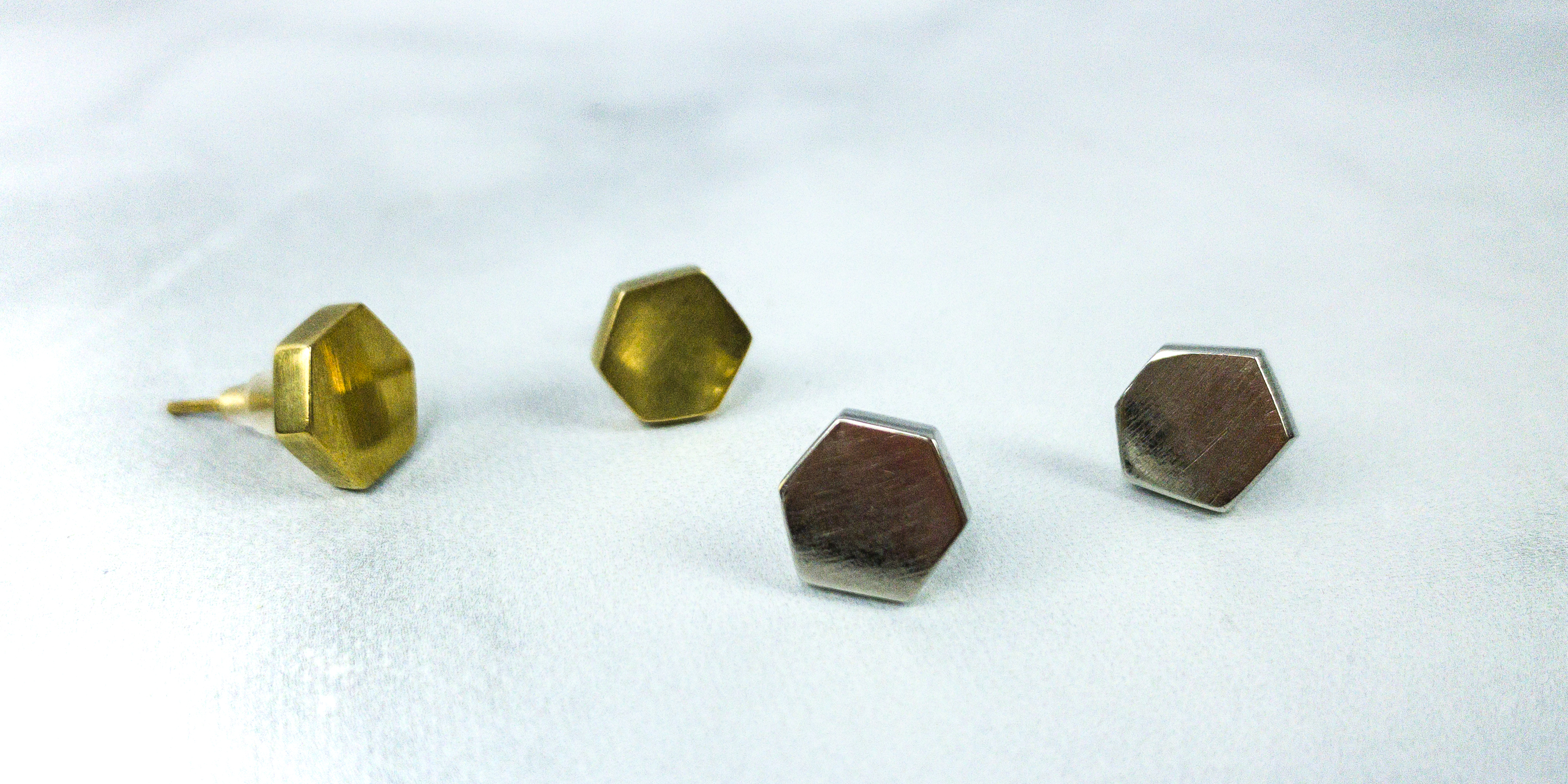 The hexagonal shape gives them an edgy look. I like how they're not super shiny because it goes with the whole vibe of this piece. I have a pair in gold and another in silver so I can switch up depending on the color that would best suit or outfit for the day! I love these!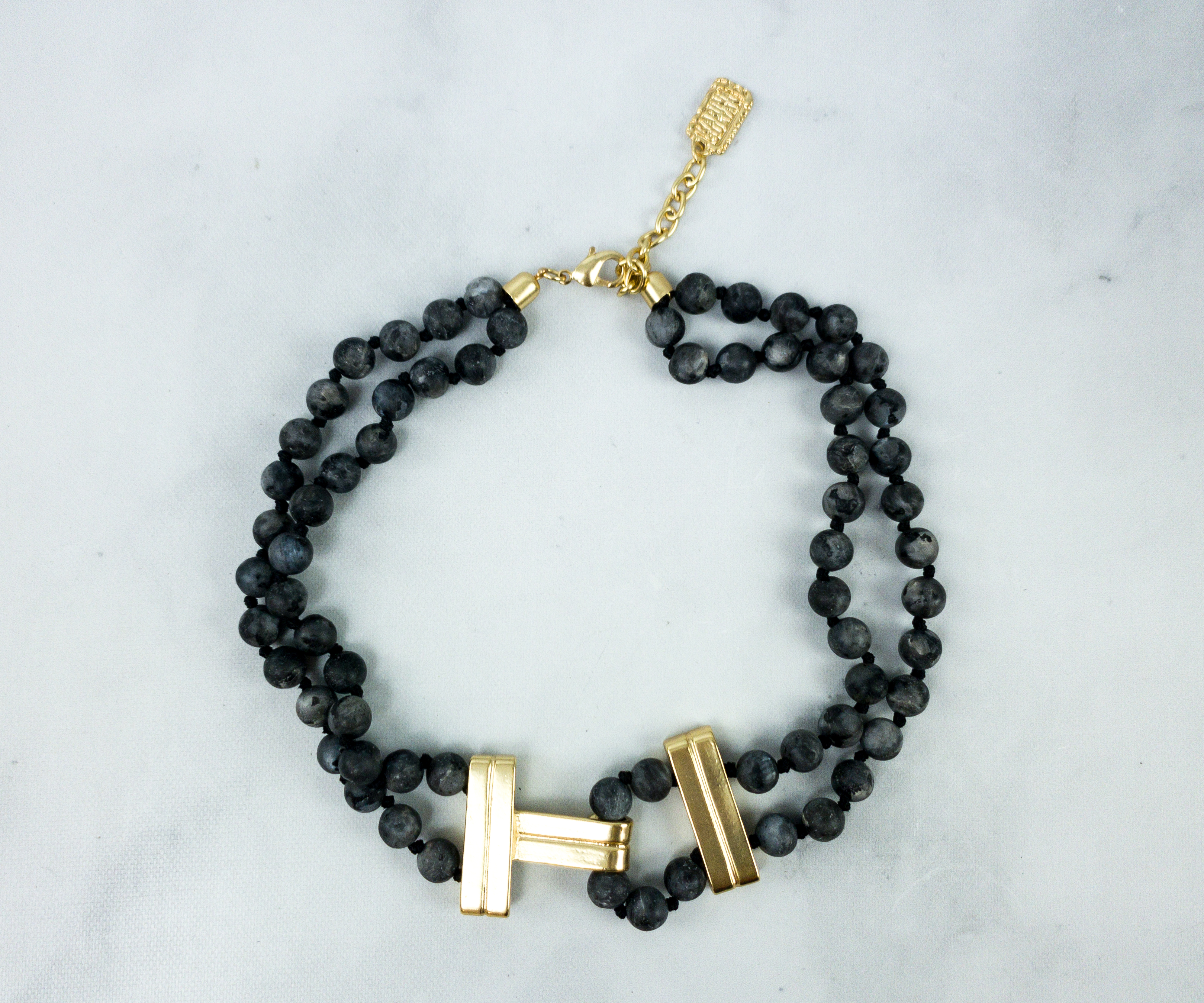 Karine Sultan Devil Wears Prada Necklace ($84) This gorgeous necklace has that gothic vibe to it, yet it remains classy and sophisticated, thanks to the gold accents!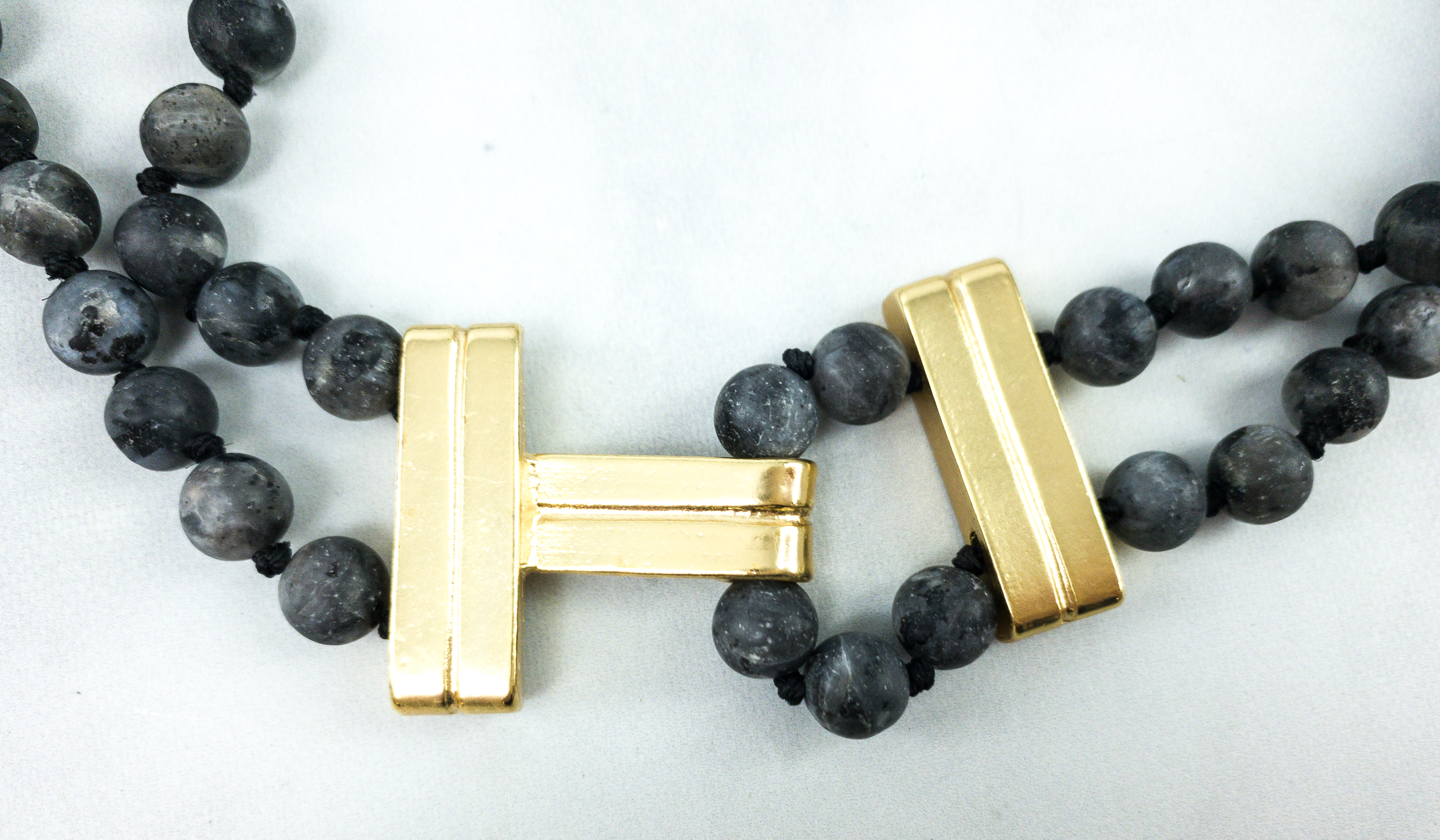 It has a lobster claw enclosure as well as a built-in extender. This will certainly be an amazing statement piece!
Betty Carre Monza Earrings ($60) This chunky earring is another bold statement piece!
It's gold-plated with three different sized hoops that form a stunning silhouette. I really like the structure of this piece. It's bold and dramatic, it's a sure head-turner!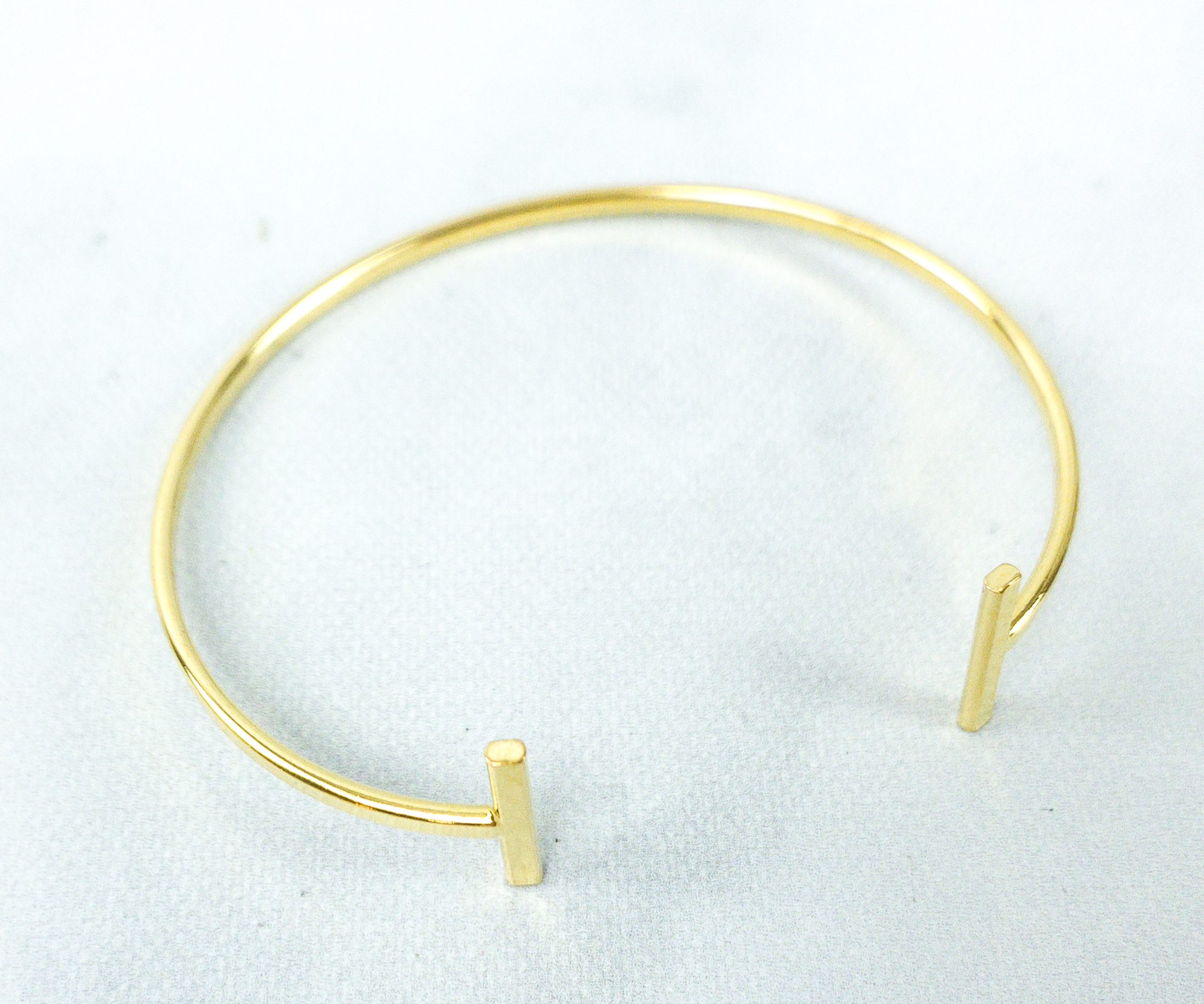 Betty Carre Gamboa Bangle ($44) To match with the earrings is a gold bangle! It's a minimalist piece that is right up my alley.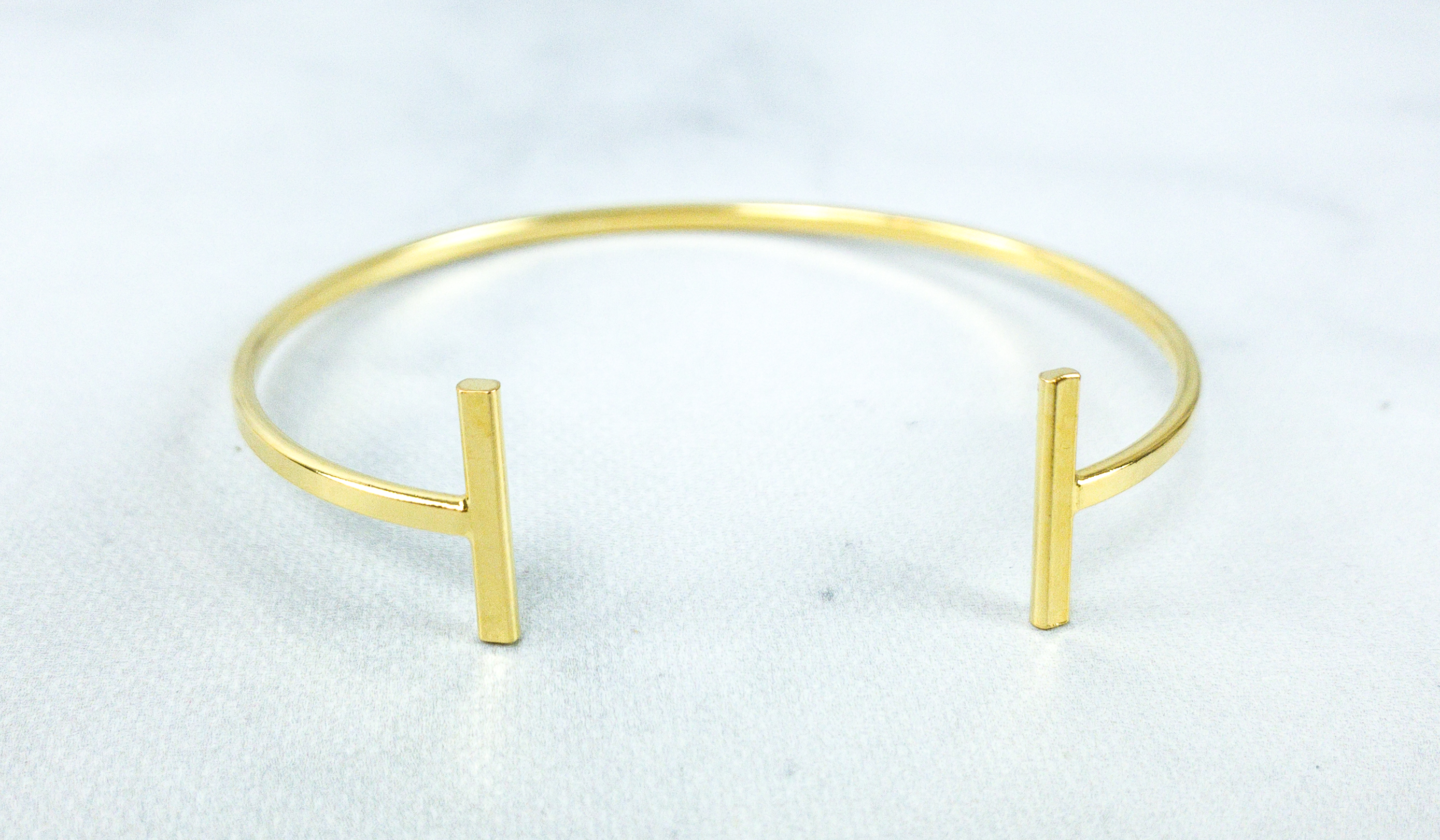 Since it's open-ended, it's easy to wear and it's also versatile!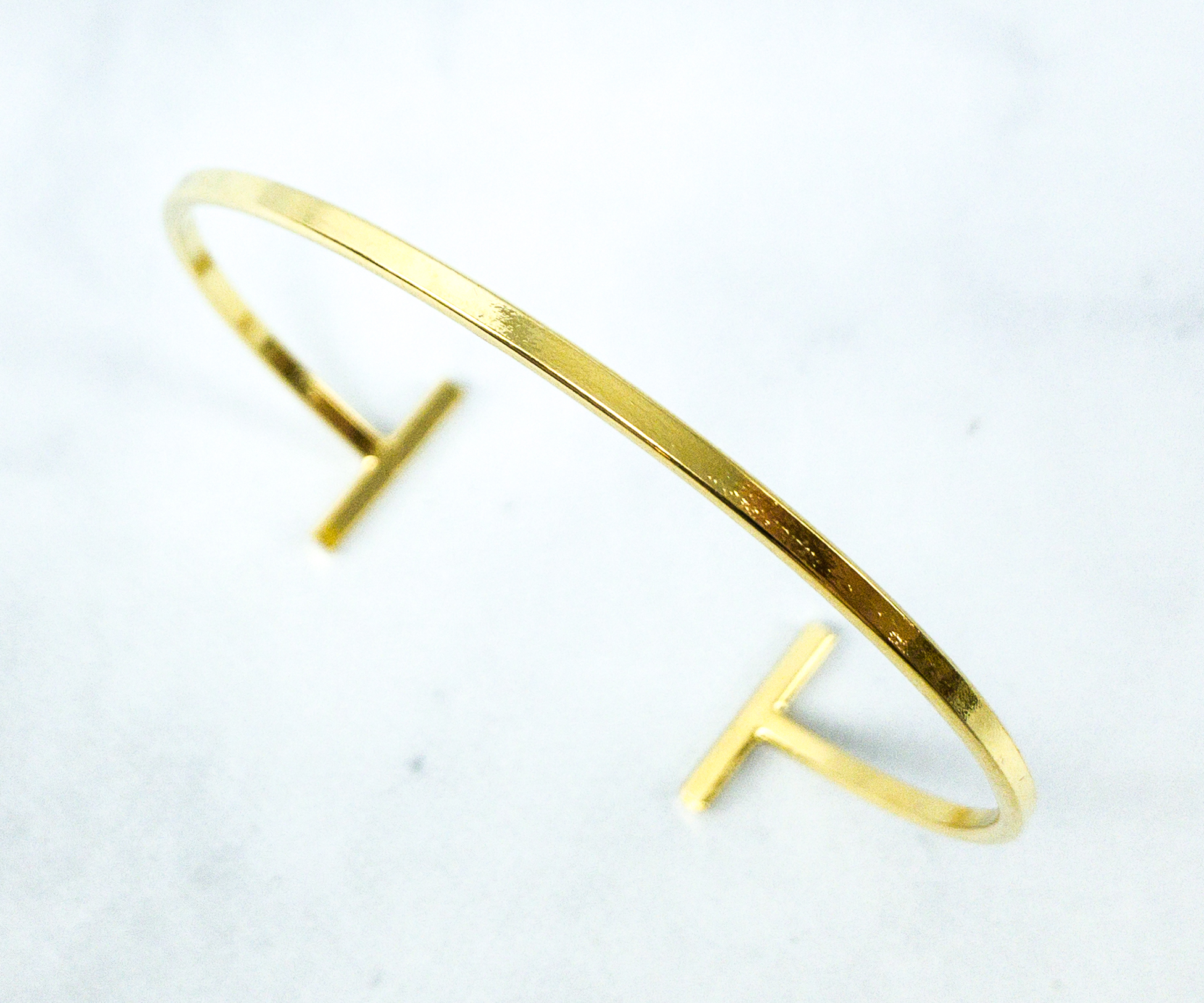 The bangle is light and thin. It's a dainty piece of jewelry that you can wear practically anywhere!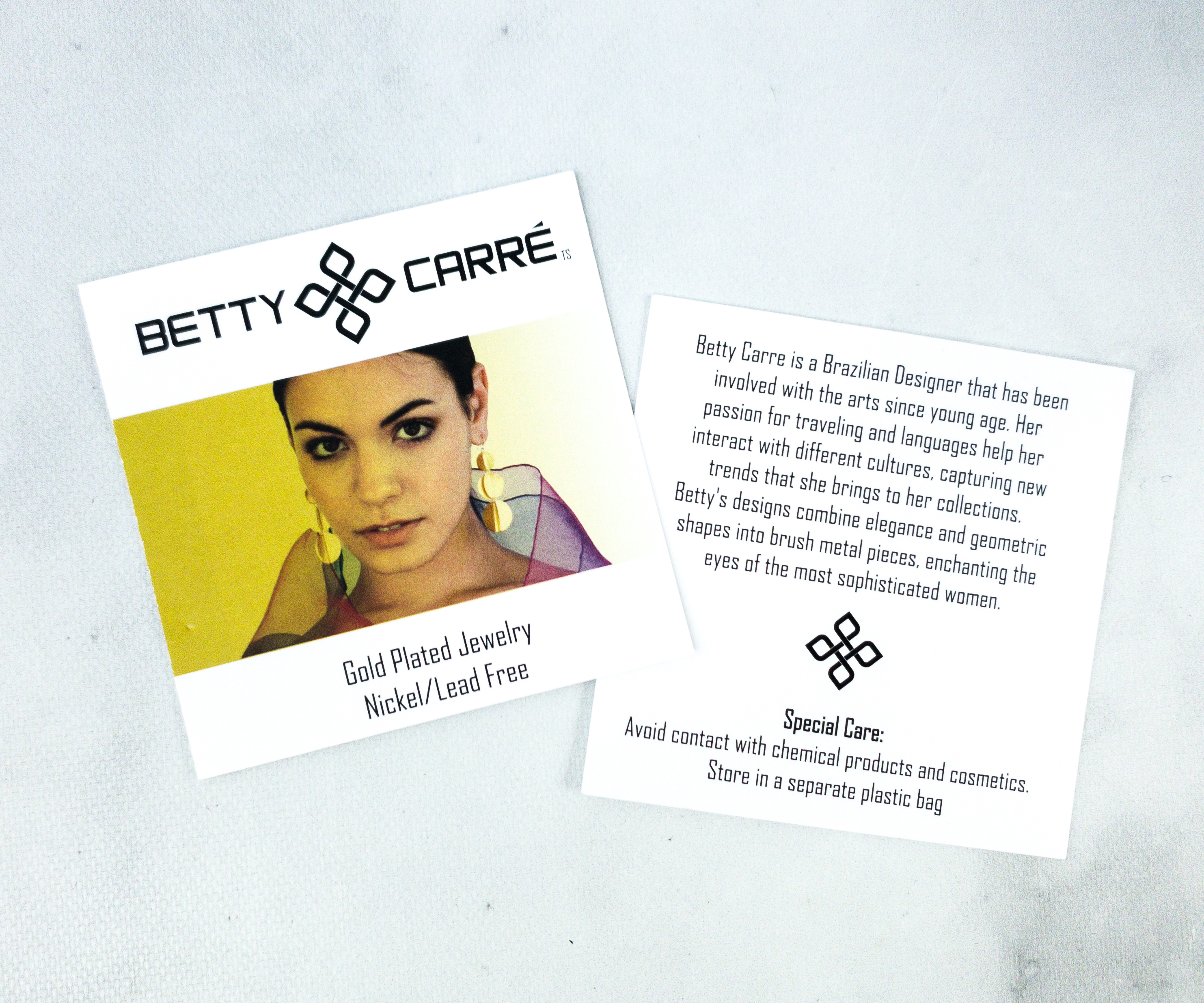 They also included small cards that tell us more about Betty Carre, plus care instructions for the jewelry!
This jewelry subscription is amazing and great fun! The pieces were great and I liked every single one I received this month. My favorite was the bangle because of how simple it is. It's something I can wear on a daily basis and can transform with any look from day to night. The earrings and necklace in this box are great for wearing on online meetings as well. They make you look well-put-together effortlessly. Overall, I had an awesome experience with these items and I had a good first impression of The Pivot Club! The jewelry pieces are easy to return, and it's also easy to purchase the ones that you want to keep!
What do you think of this month's box?