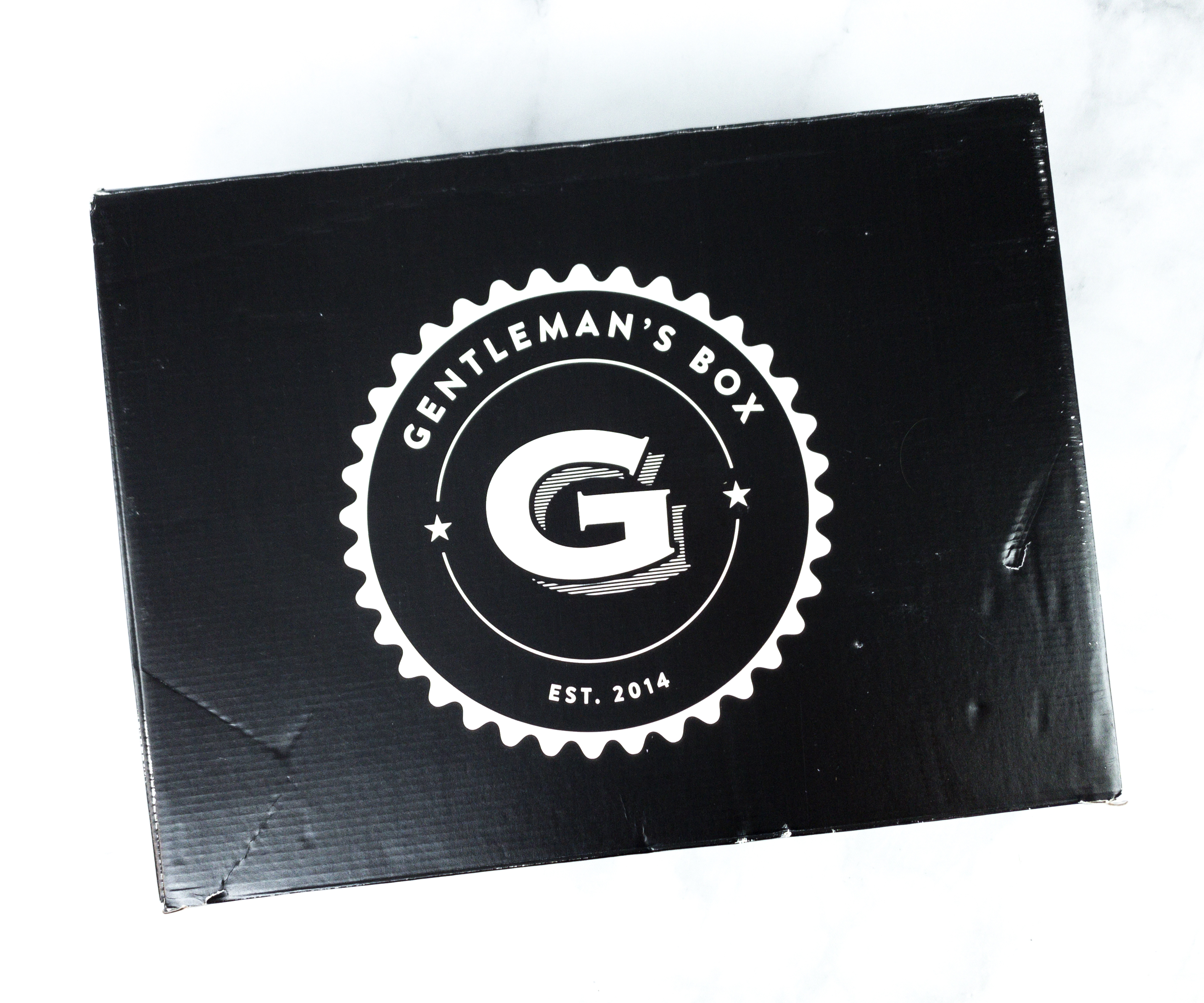 The Gentleman's Box Premium Box is a quarterly luxury subscription for men, which brings lifestyle and fashion goods centered around the season. Each box is inspired by luxury brands throughout the world and is curated by fashion experts.
DEAL: Save 20% on your first Premium Box! Just use the coupon code HELLO20.
My box had a little damage on the front part when it arrived.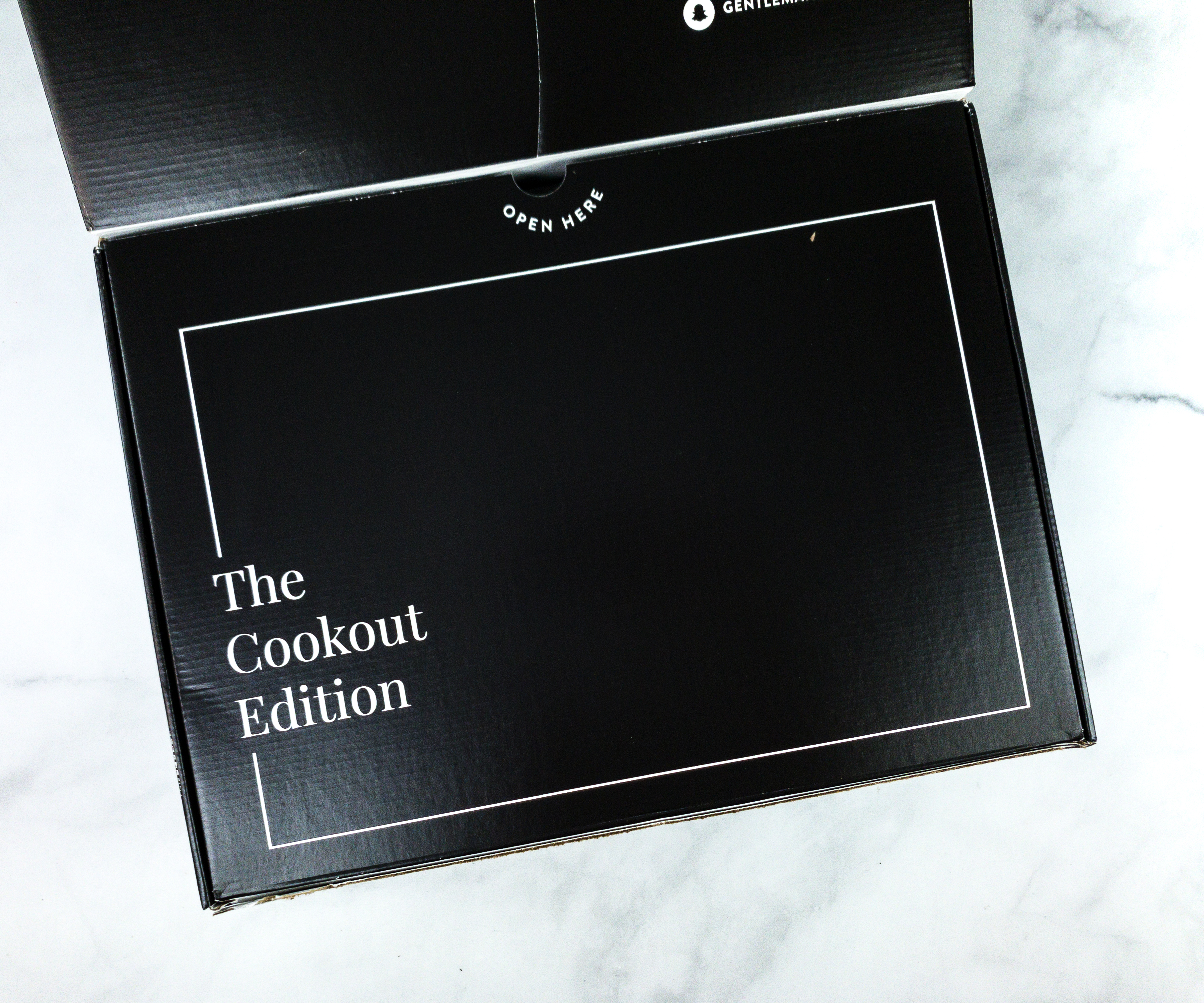 The Summer 2020 box is themed The Cookout Edition.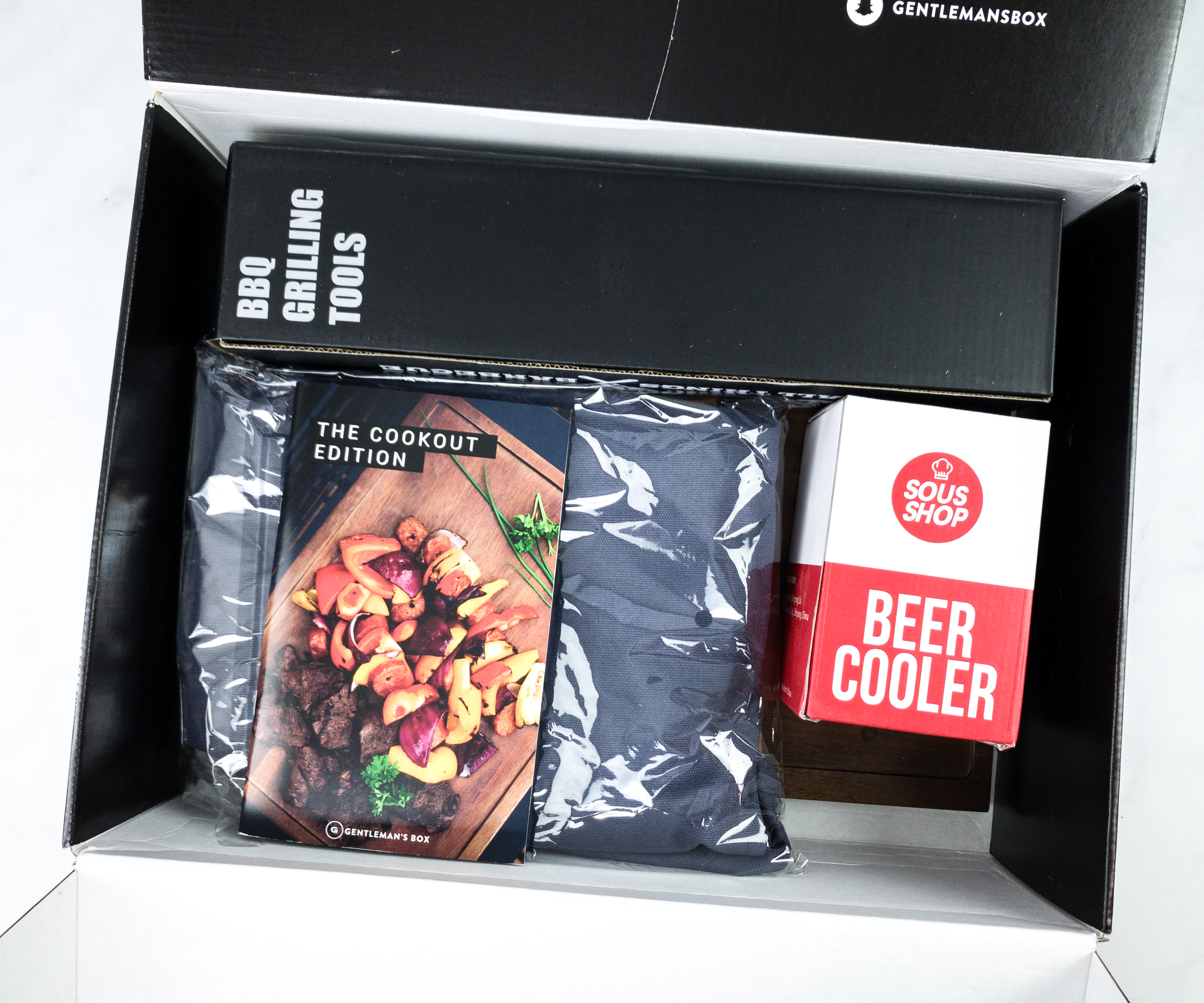 Although the box was damaged, the items were still intact inside the box.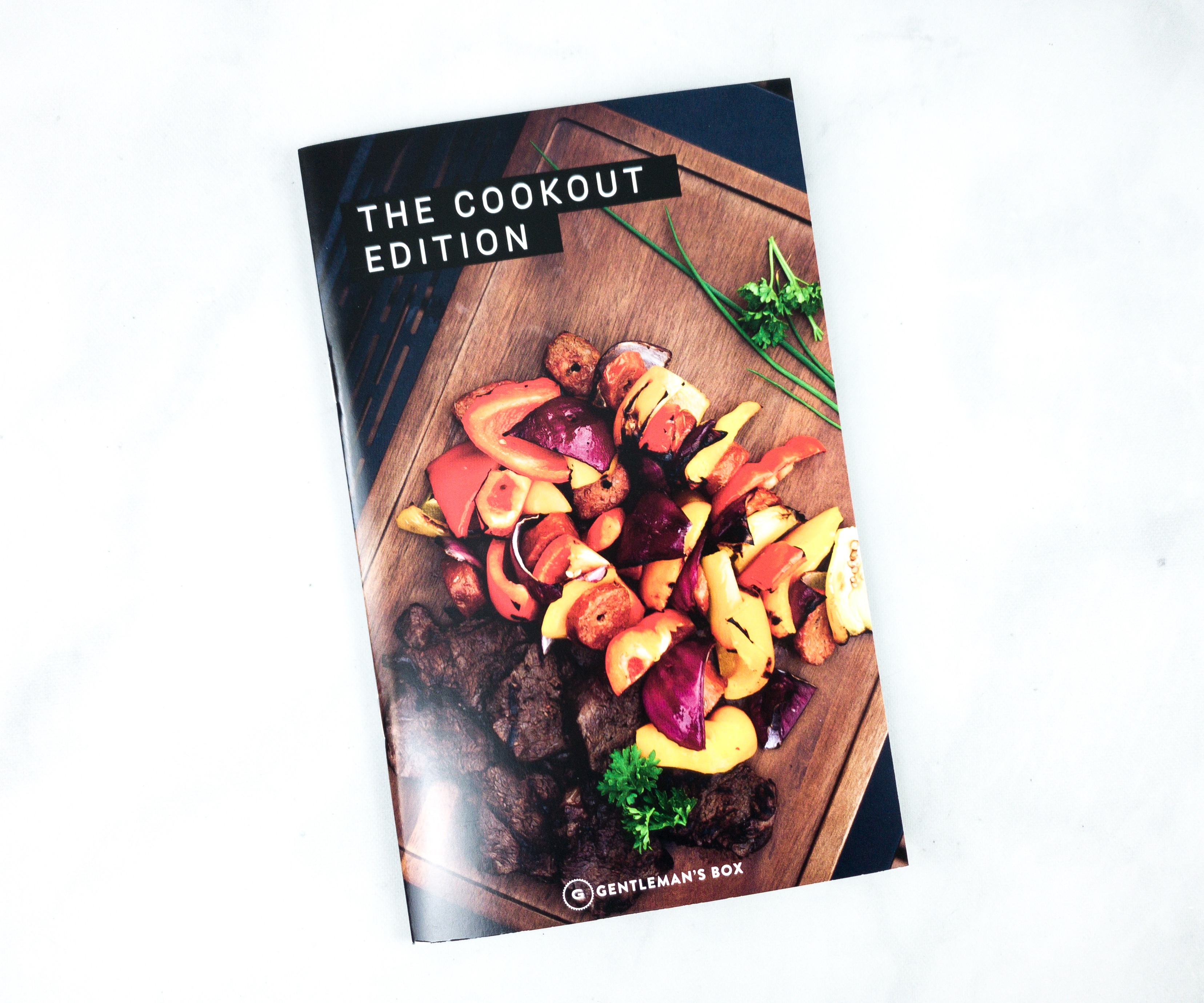 Each box includes a well-designed booklet describing the products and offering use or styling suggestions for each one.
It also lists all the brands featured in this quarter's box.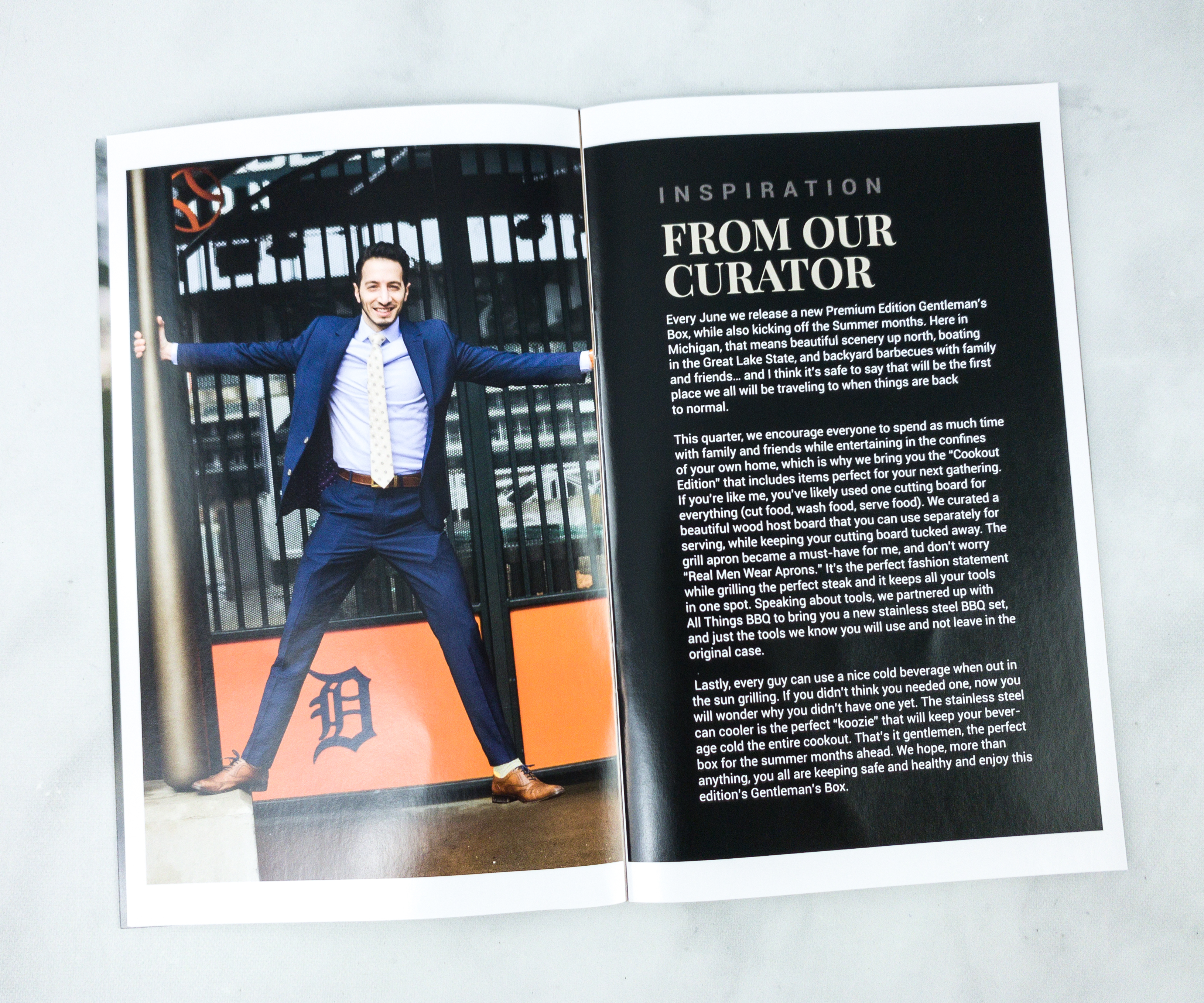 This part of the booklet features a short article about the curator's inspiration for this month's items.
This article tackles temperature safety when cooking meats.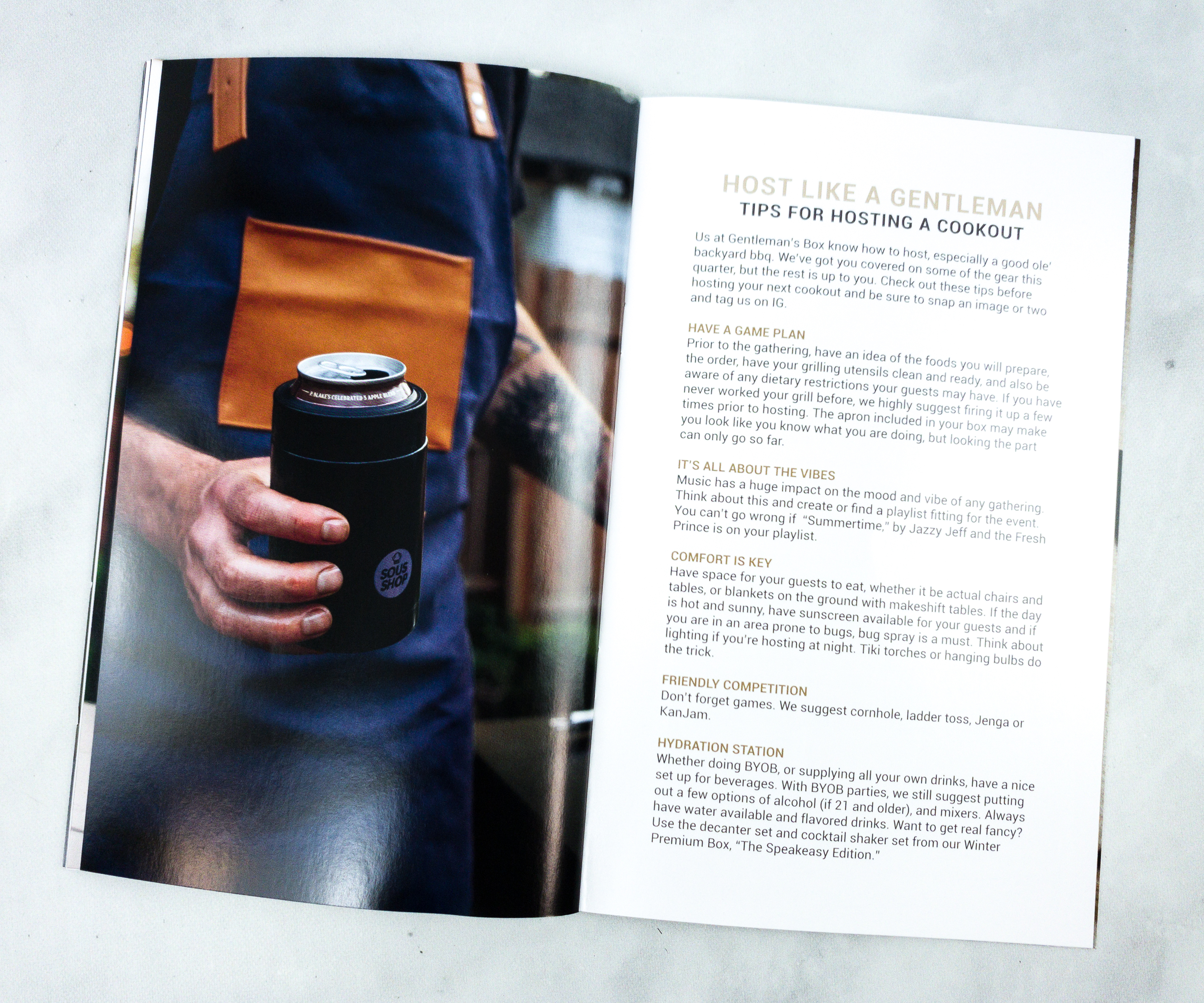 They also shared some tips for hosting a cook-out!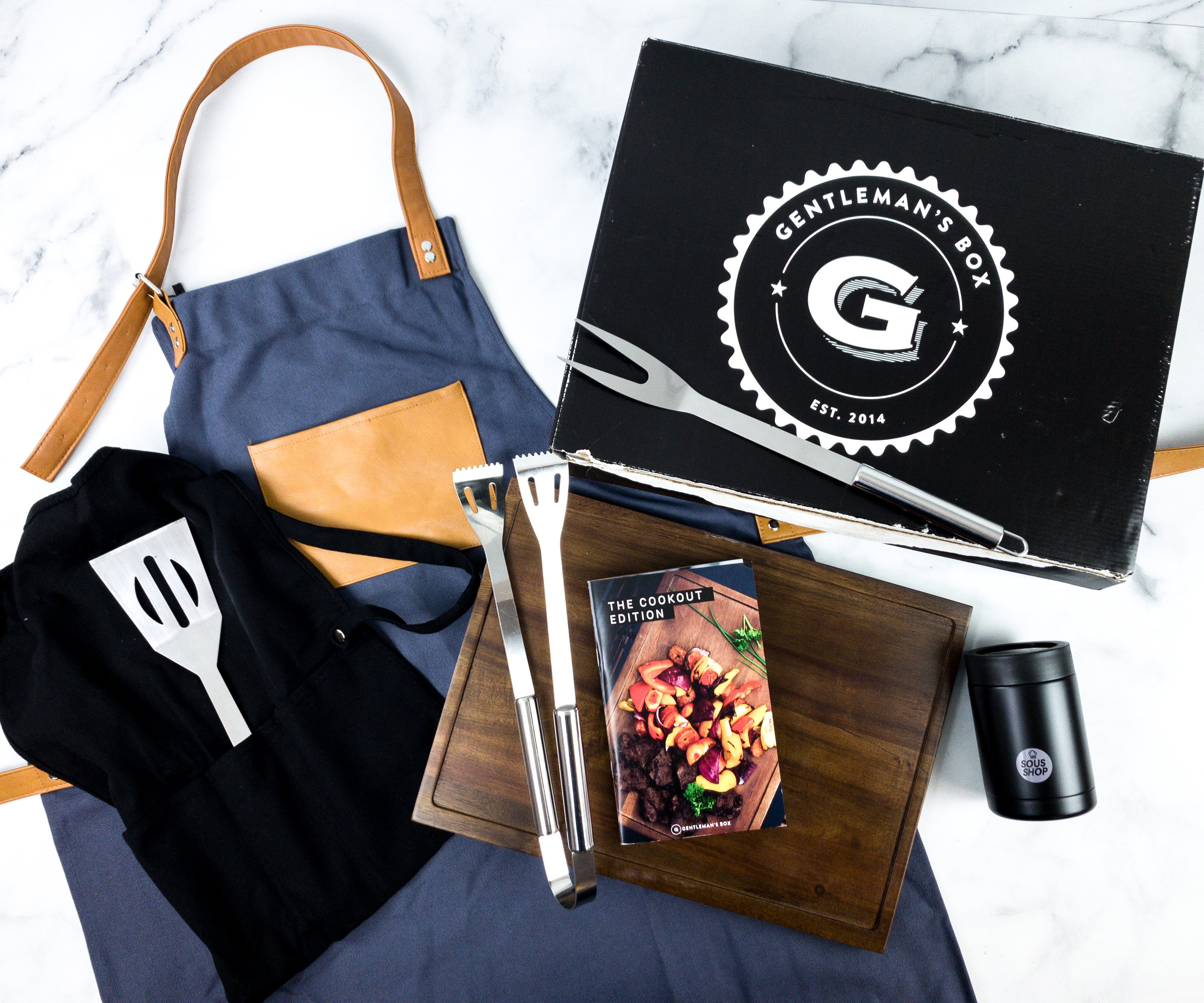 Everything in my box!
All Things BBQ Utensil Set. First up, a sophisticated set of utensils that I can use for grilling at home!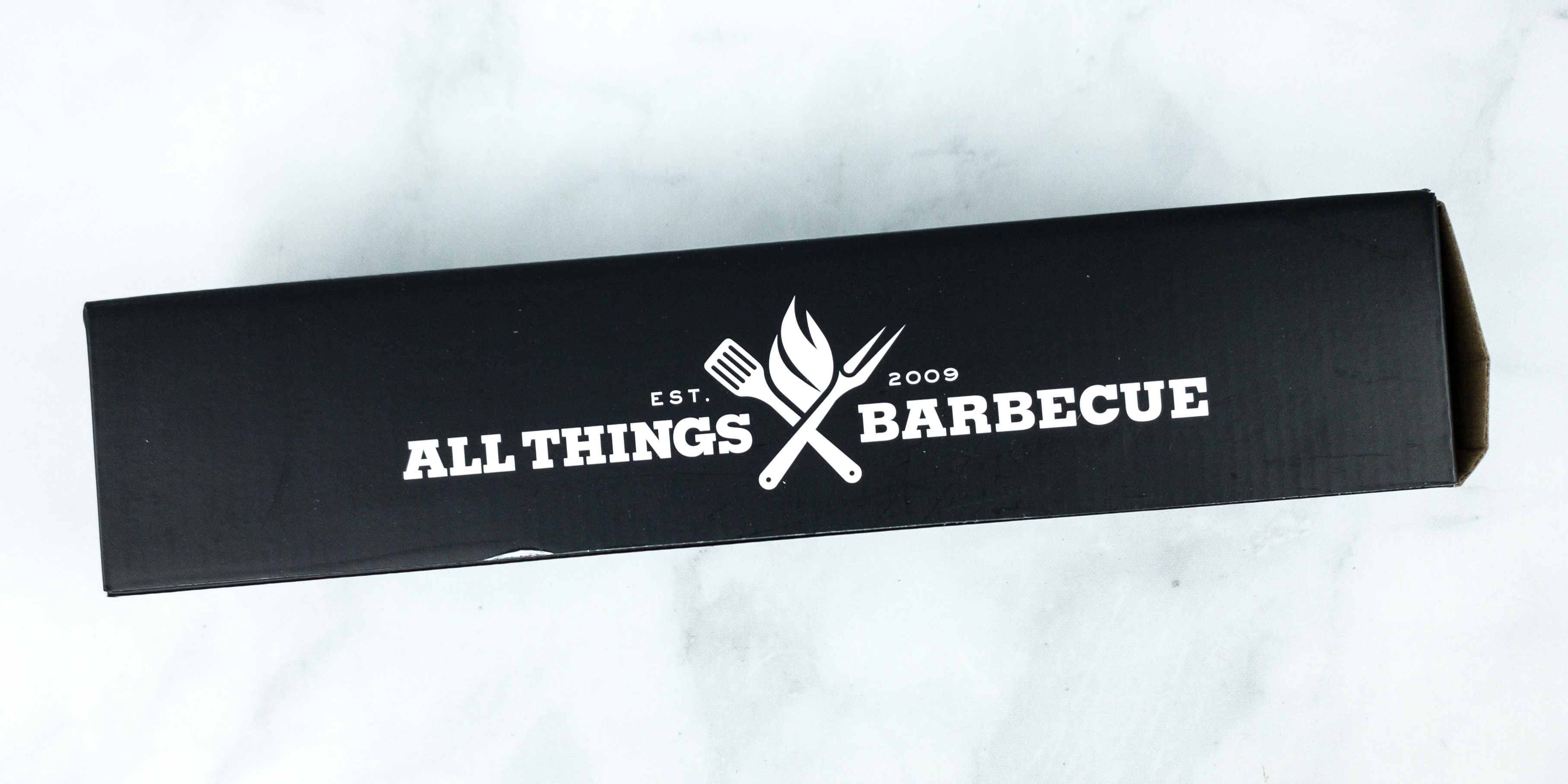 The utensils were packed in a black box.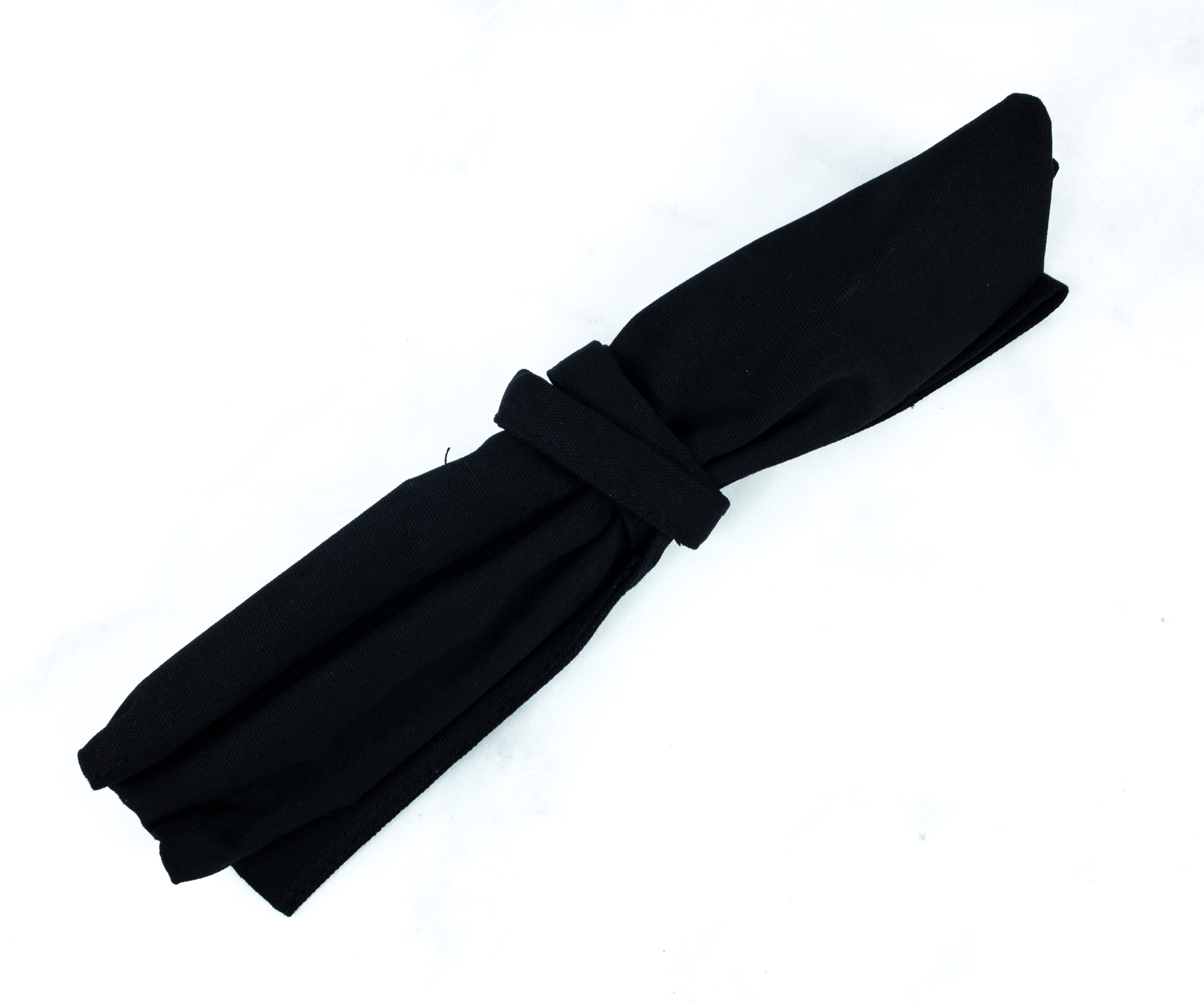 They also came in a black jinbu bag made from soft fabric with button lock closure.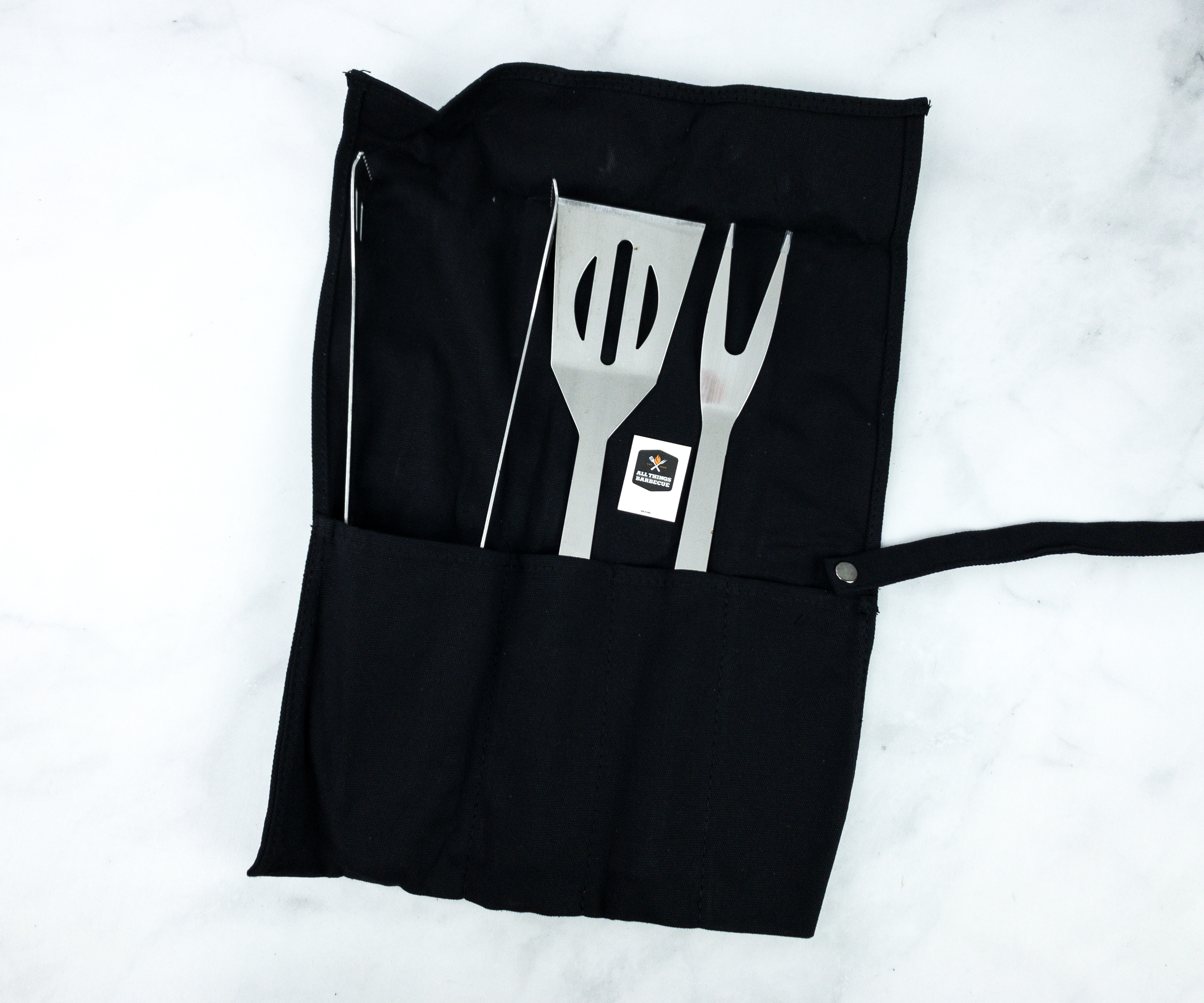 This jinbu bag features 3 separate pockets for each utensil piece.
The Barbecue toolset includes a baking clip, grilled fork, and baking shovel. All of them are made from durable, premium-quality stainless steel.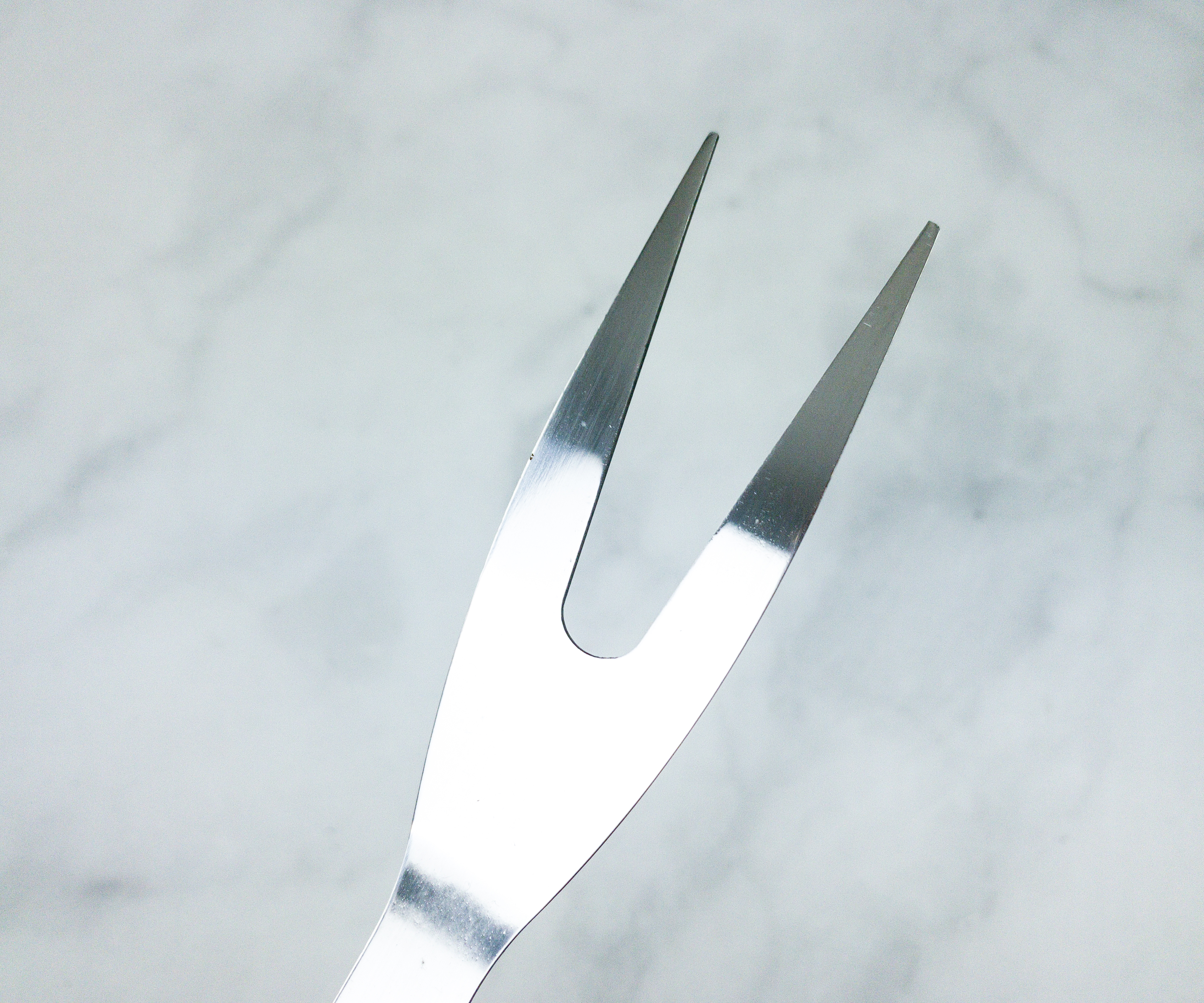 This grill fork is approximately 35 cm long and 3 cm wide with sturdy, sharp, and pointed head. I love that they're not too long.
It's an easy-to-use and handy barbecue clip, approximately 34 cm long and 4 cm wide.
The head part of the clip features a unique toothed head that makes it easy to turn over a variety of meat and even skewers.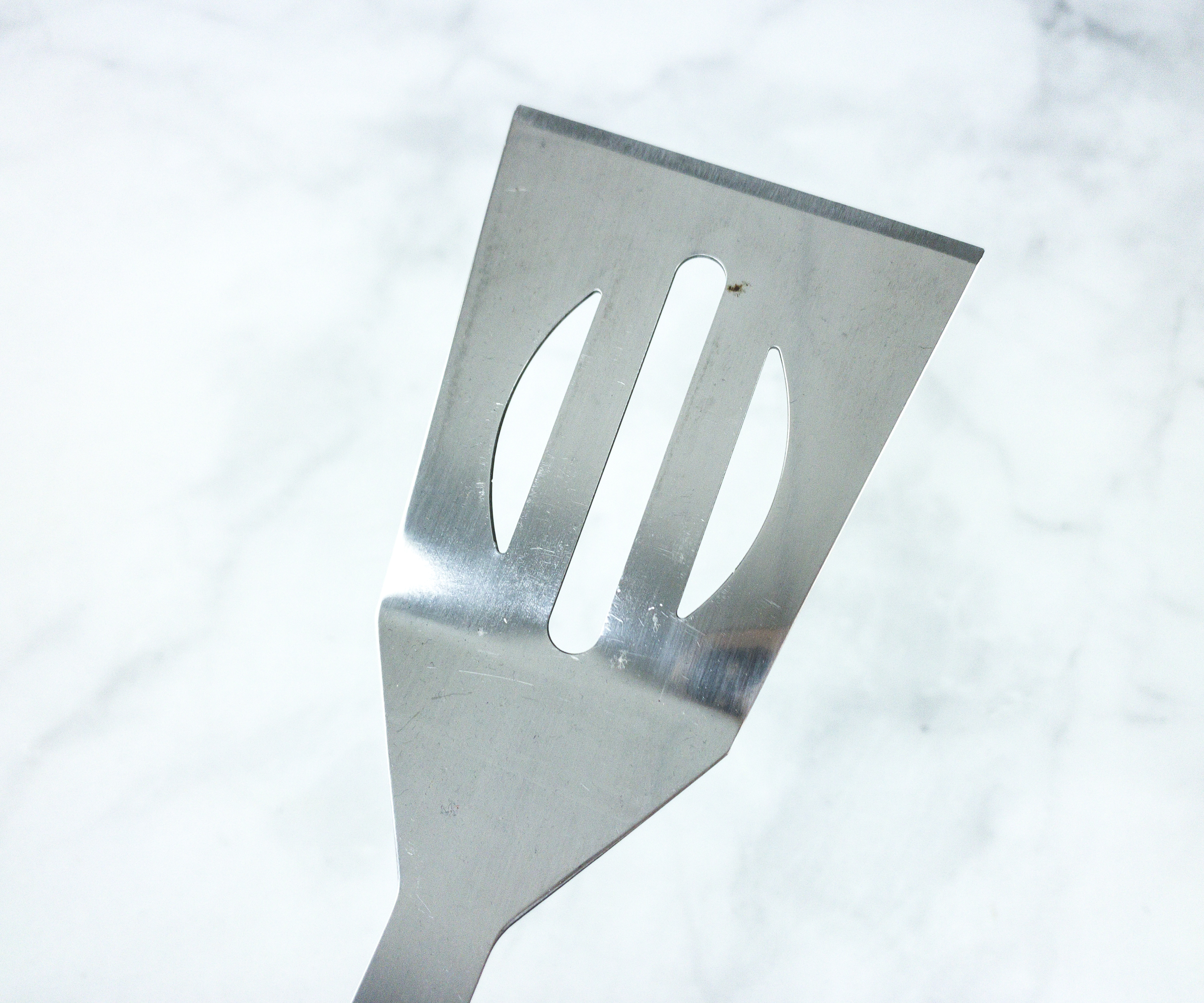 The shovel's surface is wide and thick. Its hollow design is used for oil leakage and oil control.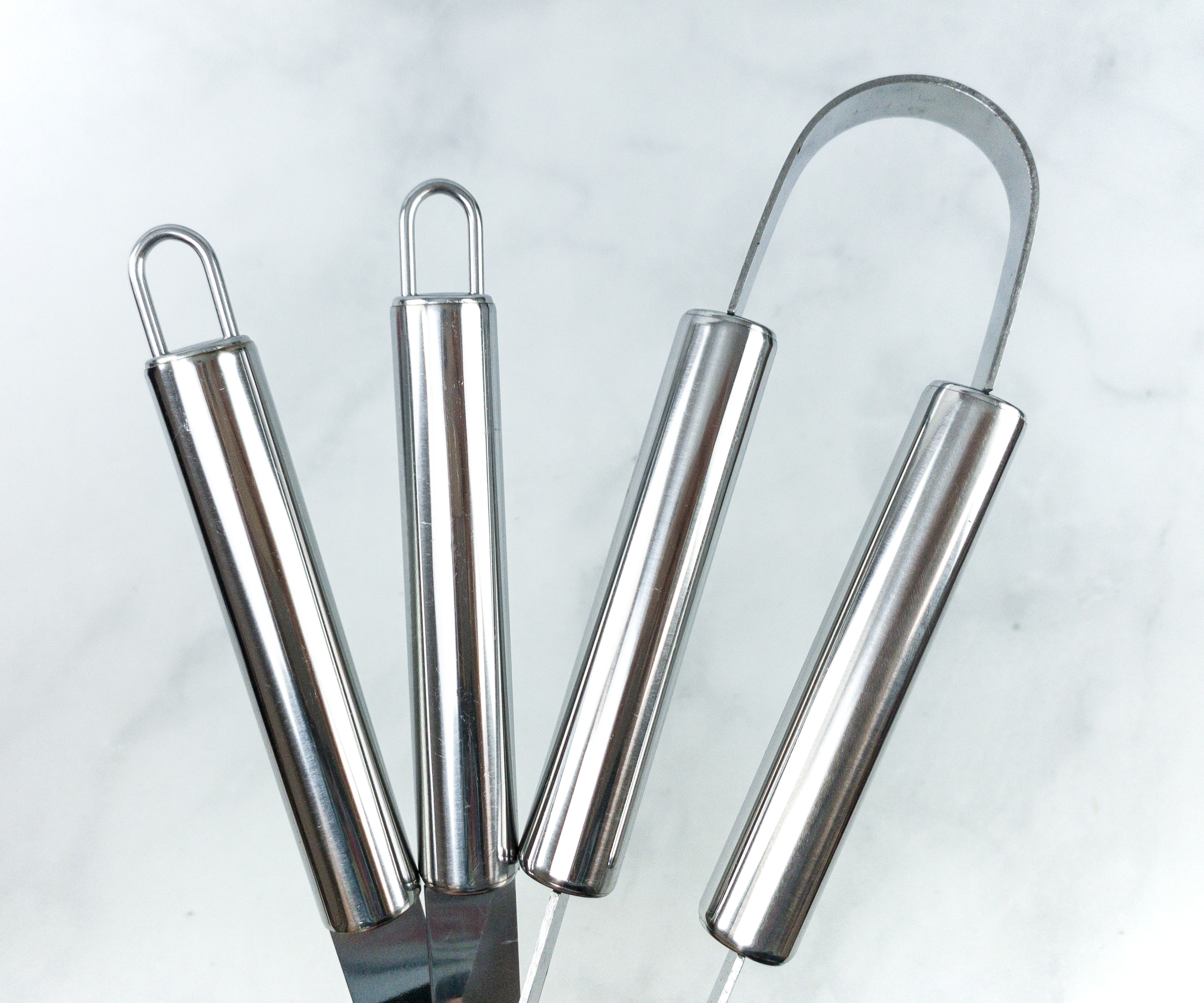 All three utensils feature a unique built-in handle hoop which you can use to keep and hang them when not in use.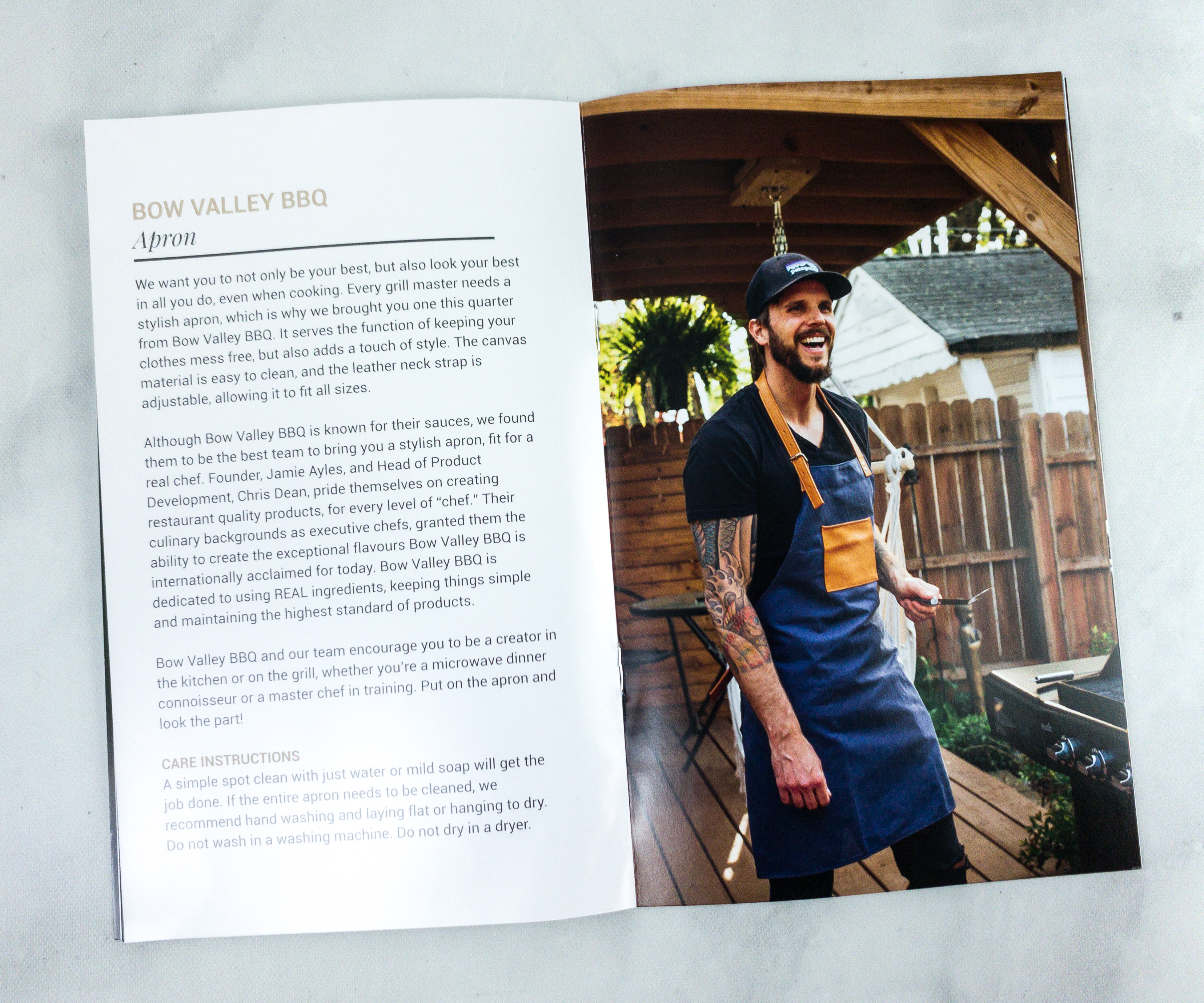 Bow Valley BBQ Apron. We need an apron to keep our clothes from all the mess while grilling and cooking. They included one in this box and it's stylish than the regular ones at home.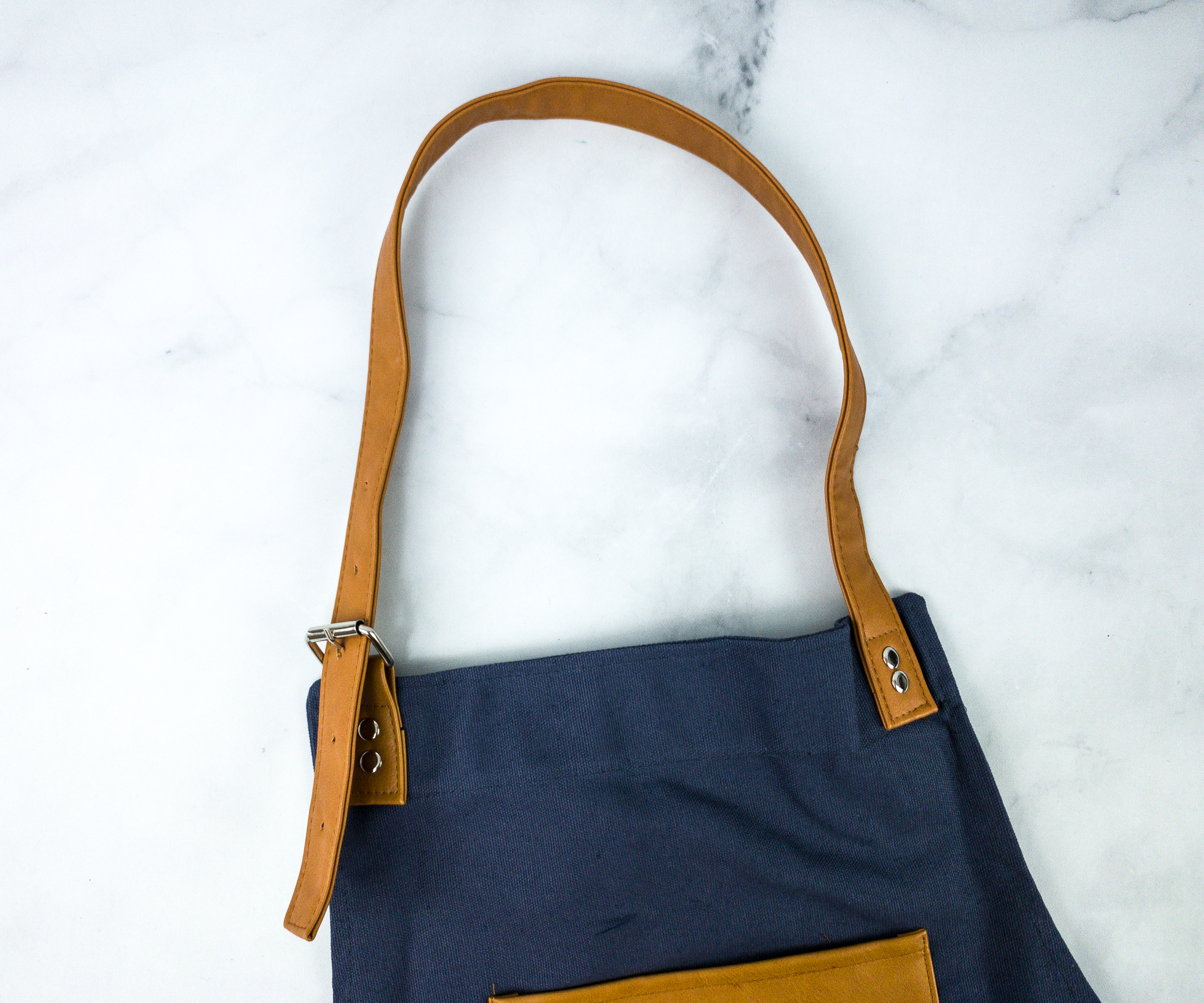 This apron is made from premium-quality canvas material. It's lightweight and easy to clean.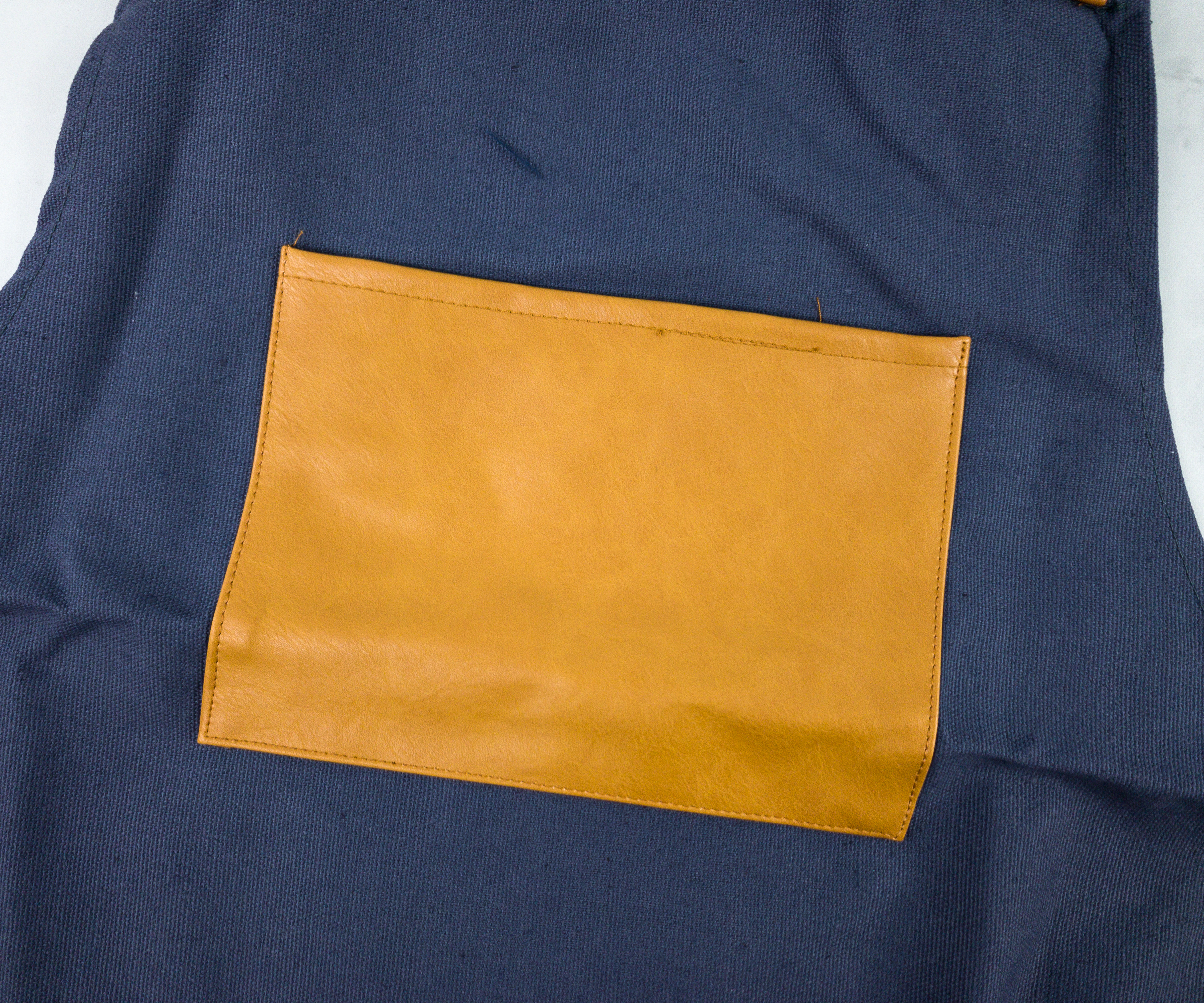 There's a front pocket where you can slip a few small items that you may need while grilling or cooking.
The apron even comes with an adjustable leather neck strap.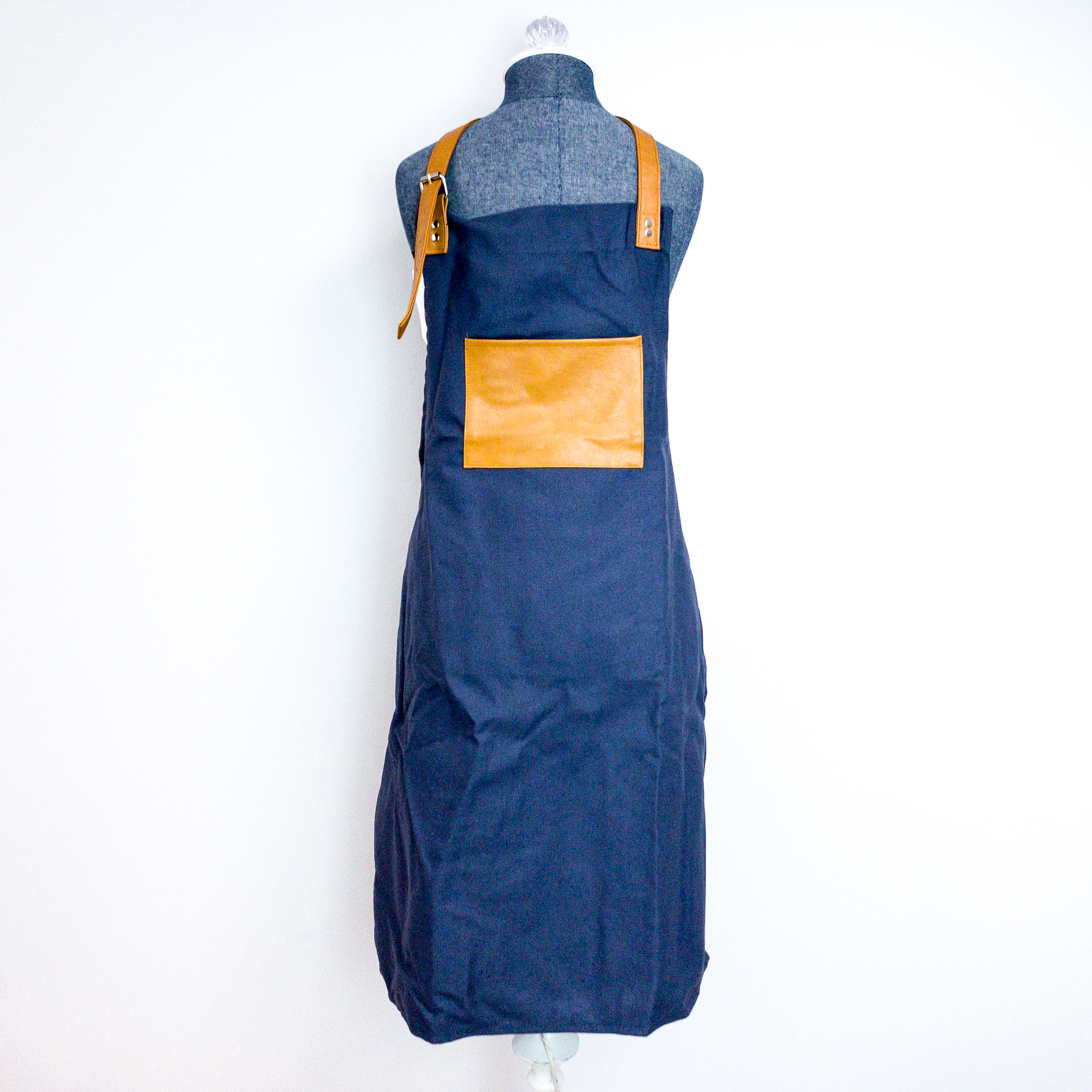 The length is just right for me. It does look and feel stylish, especially with the leather strap and pocket!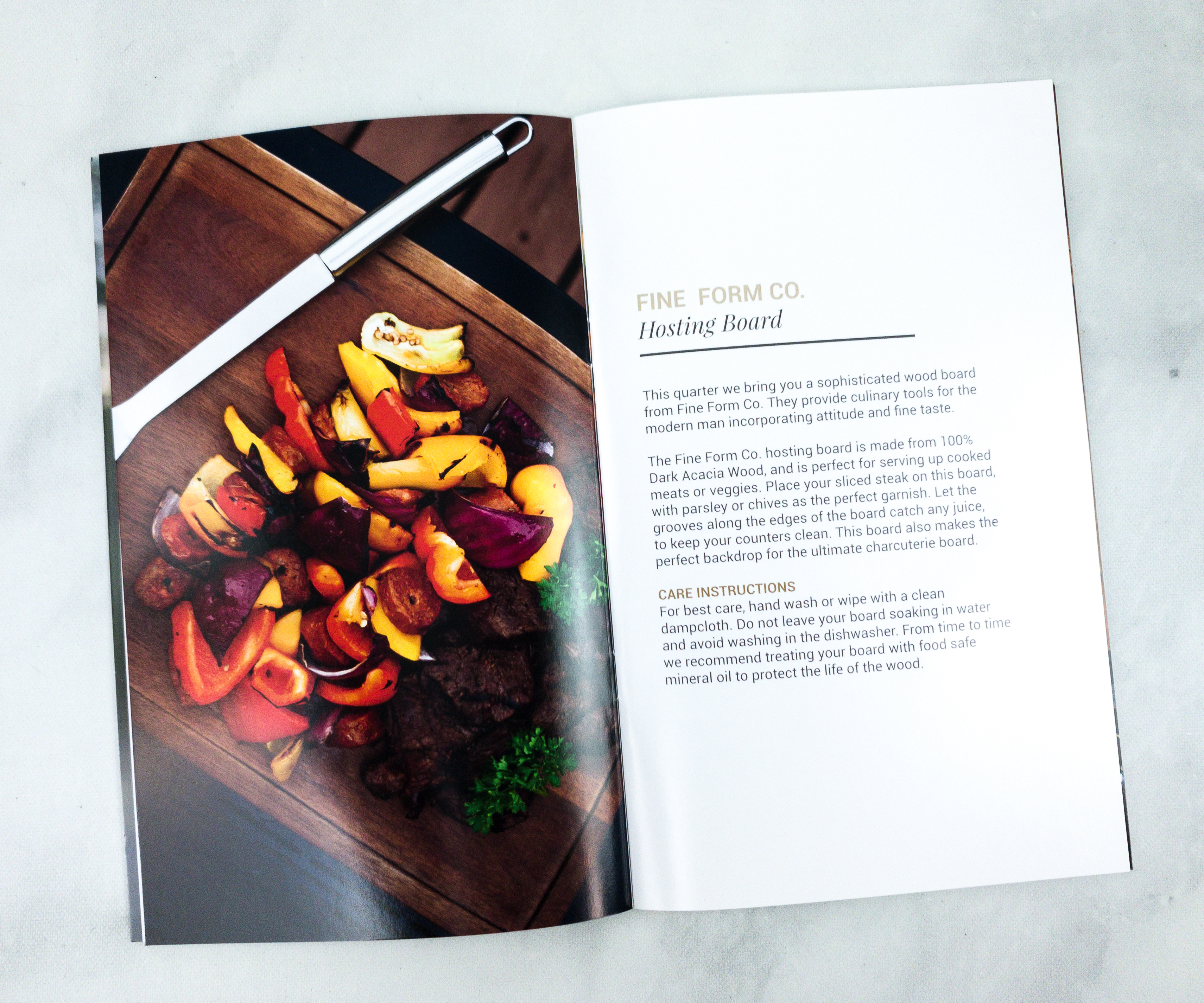 Fine Form Co Hosting Board. Whether you are hosting friends or you simply want to impress in family dinners, this wooden board will come in handy.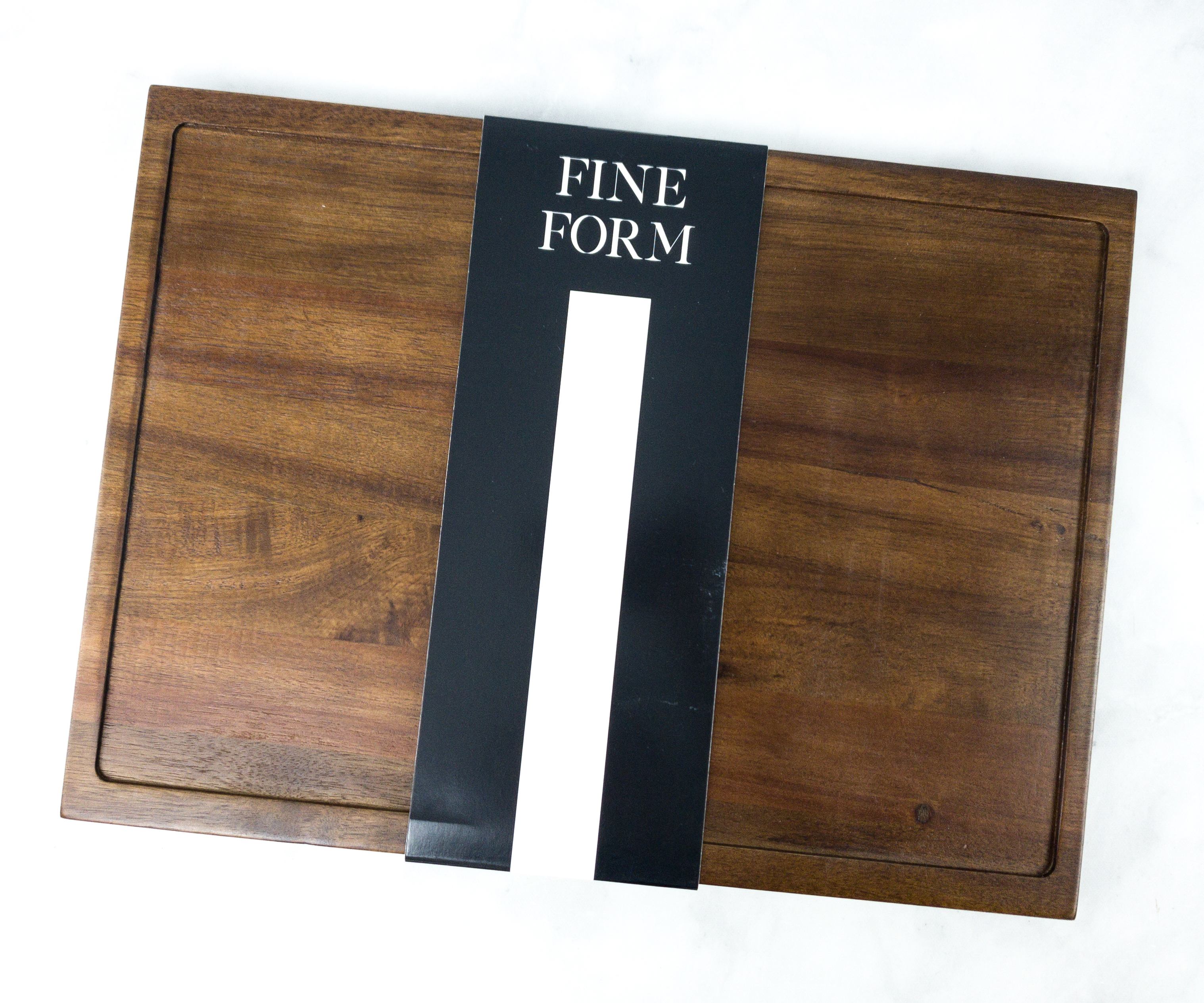 This board is made from 100% dark acacia wood, a famous tree known for its durability and longevity.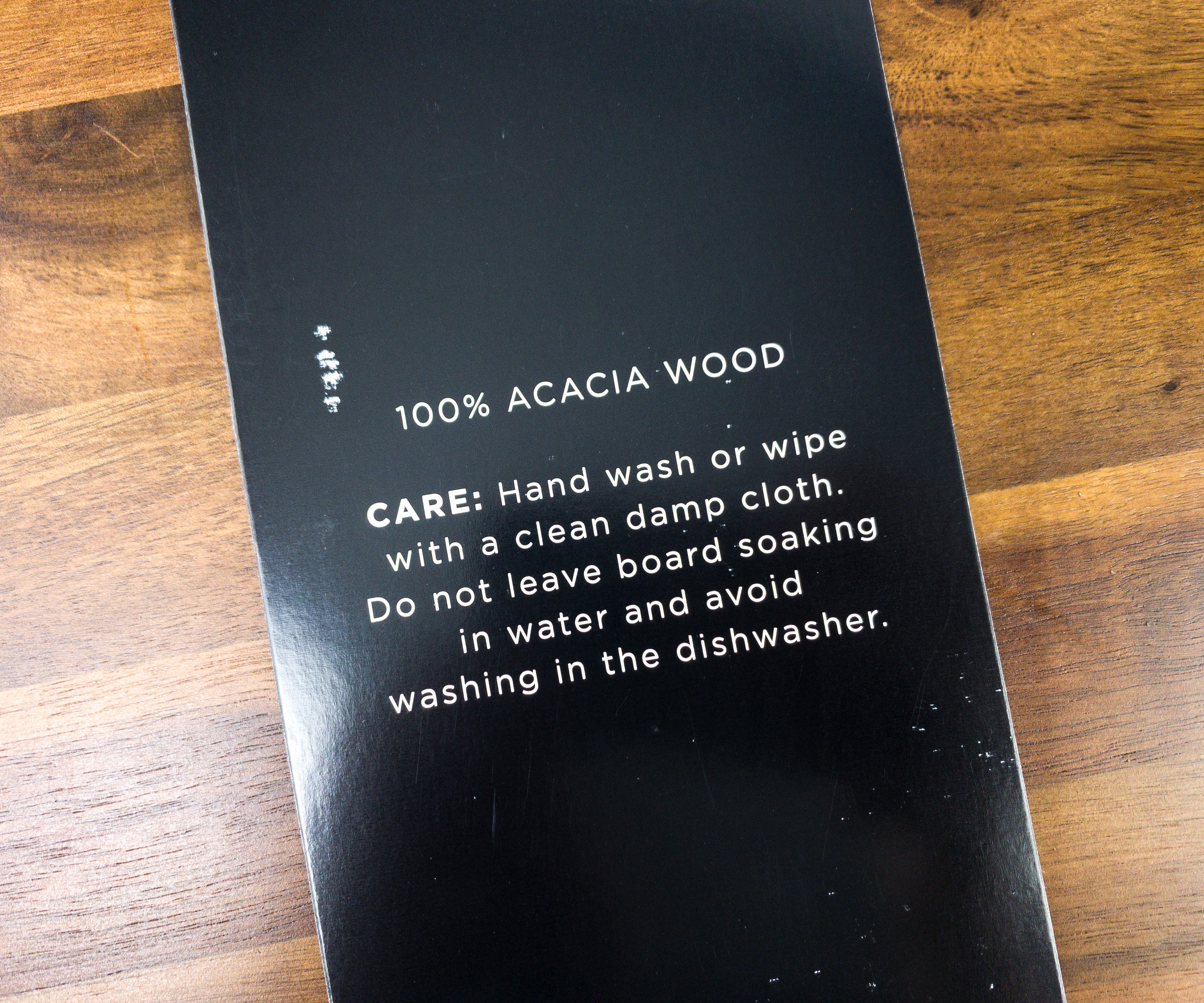 The tag comes with care instructions.
Hand wash or wipe with a clean damp cloth. Do not leave board soaking in water and avoid washing in the dishwasher.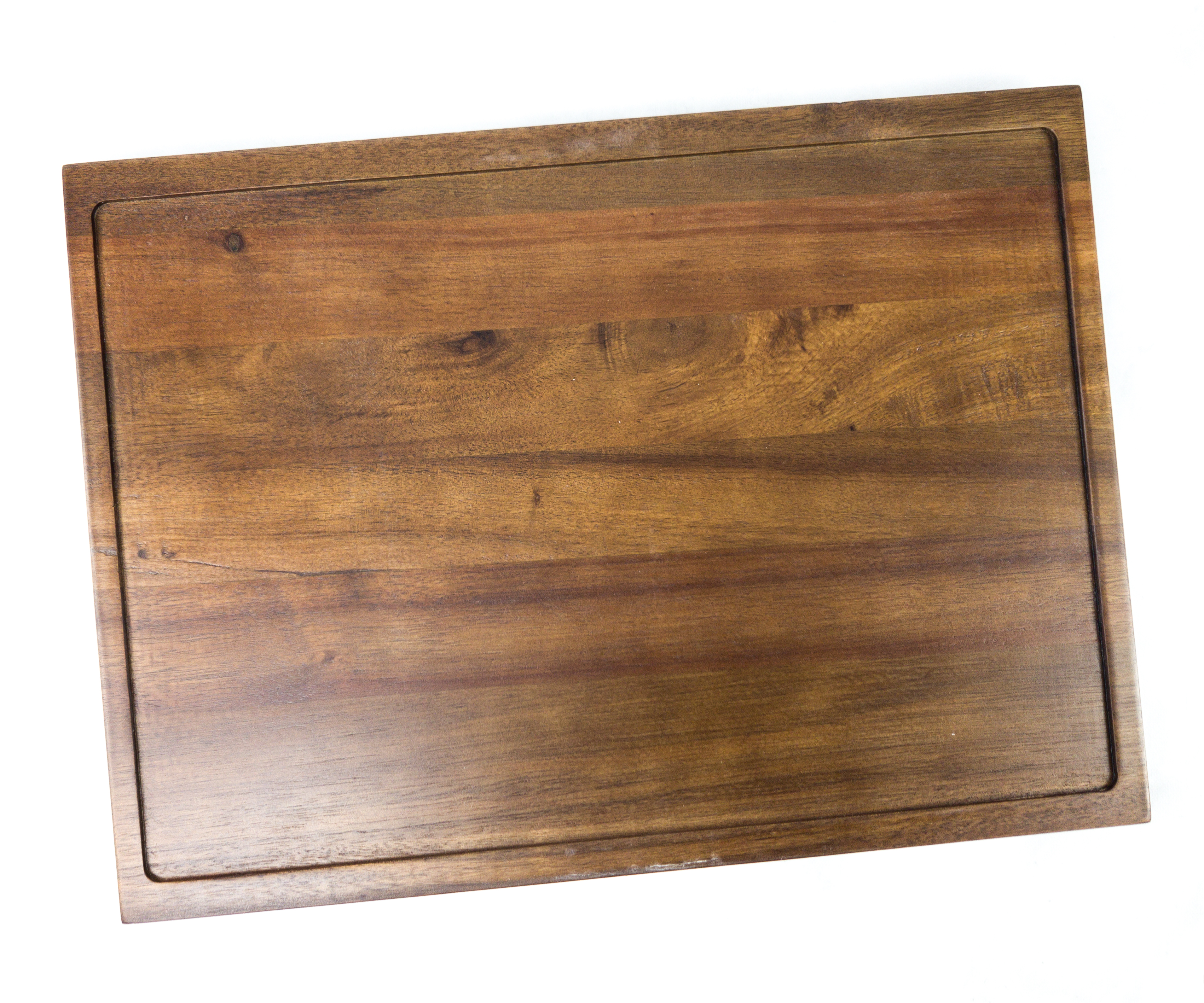 This board is smooth! It also has grooves along the edges which catches juice from grilled meat or vegetables, so you can keep your tables and counters clean.
This also works as a charcuterie board! It's sturdy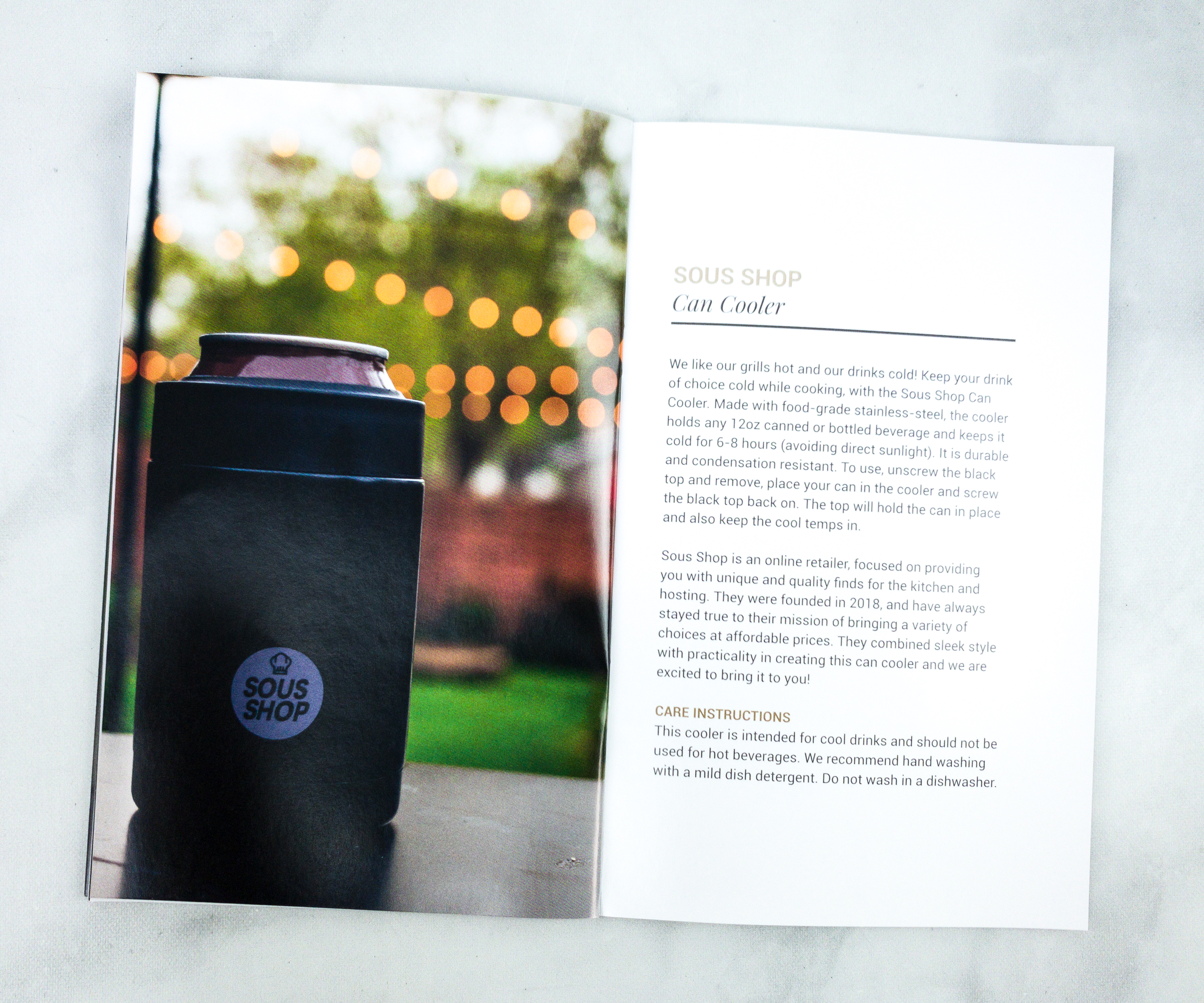 Sous Shop Can Cooler. What's the best way to enjoy grilled meat? Pairing it with an ice-cold beer! This can cooler is a must-have in cookouts because it keeps the drinks cold and refreshing.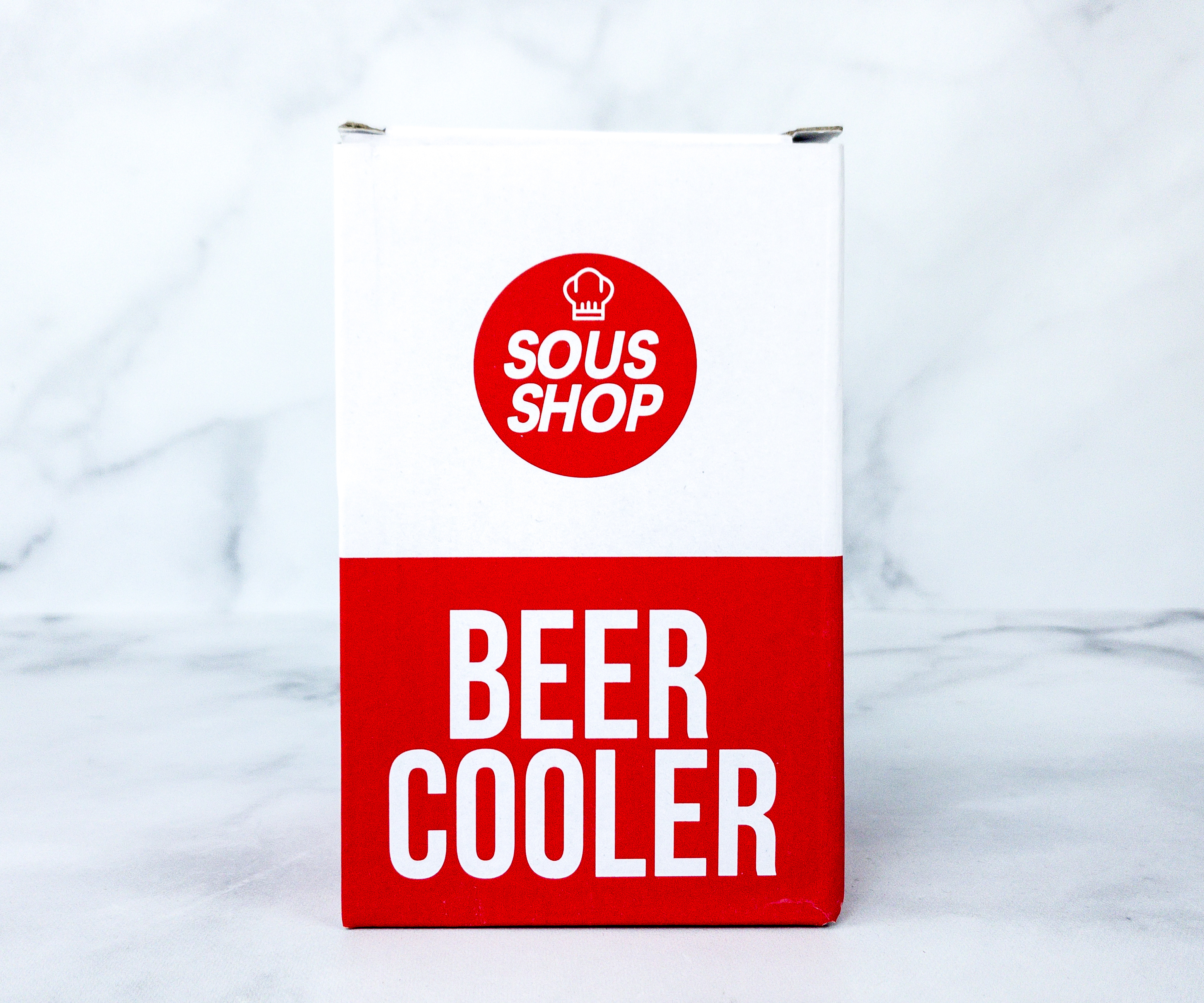 The cooler came in its own box packaging.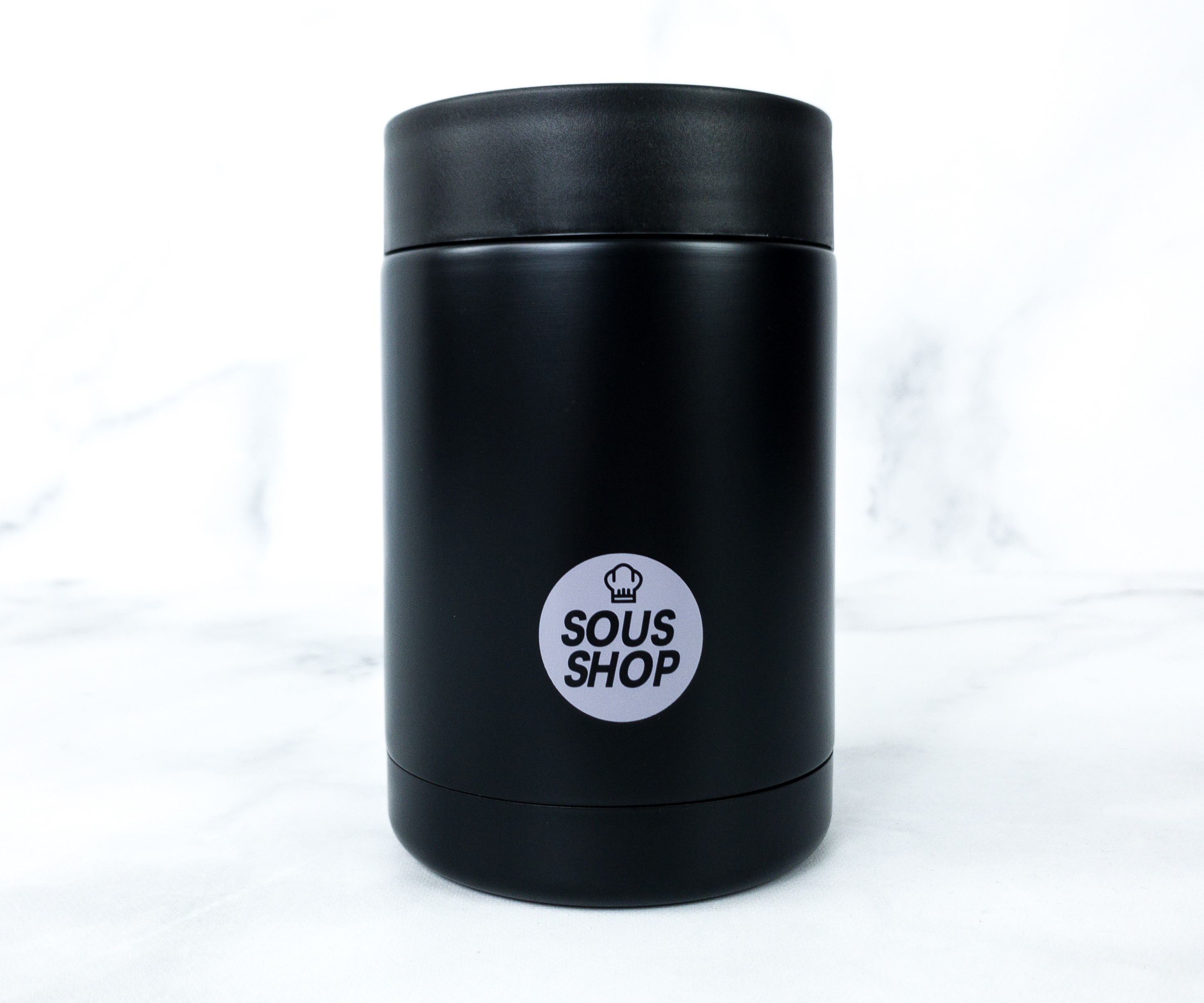 The well-designed can cooler is made from food-grade stainless steel. It can hold any 12 oz canned beverage and keep it cool for 6-8 hours. It's durable and condensation resistant as well.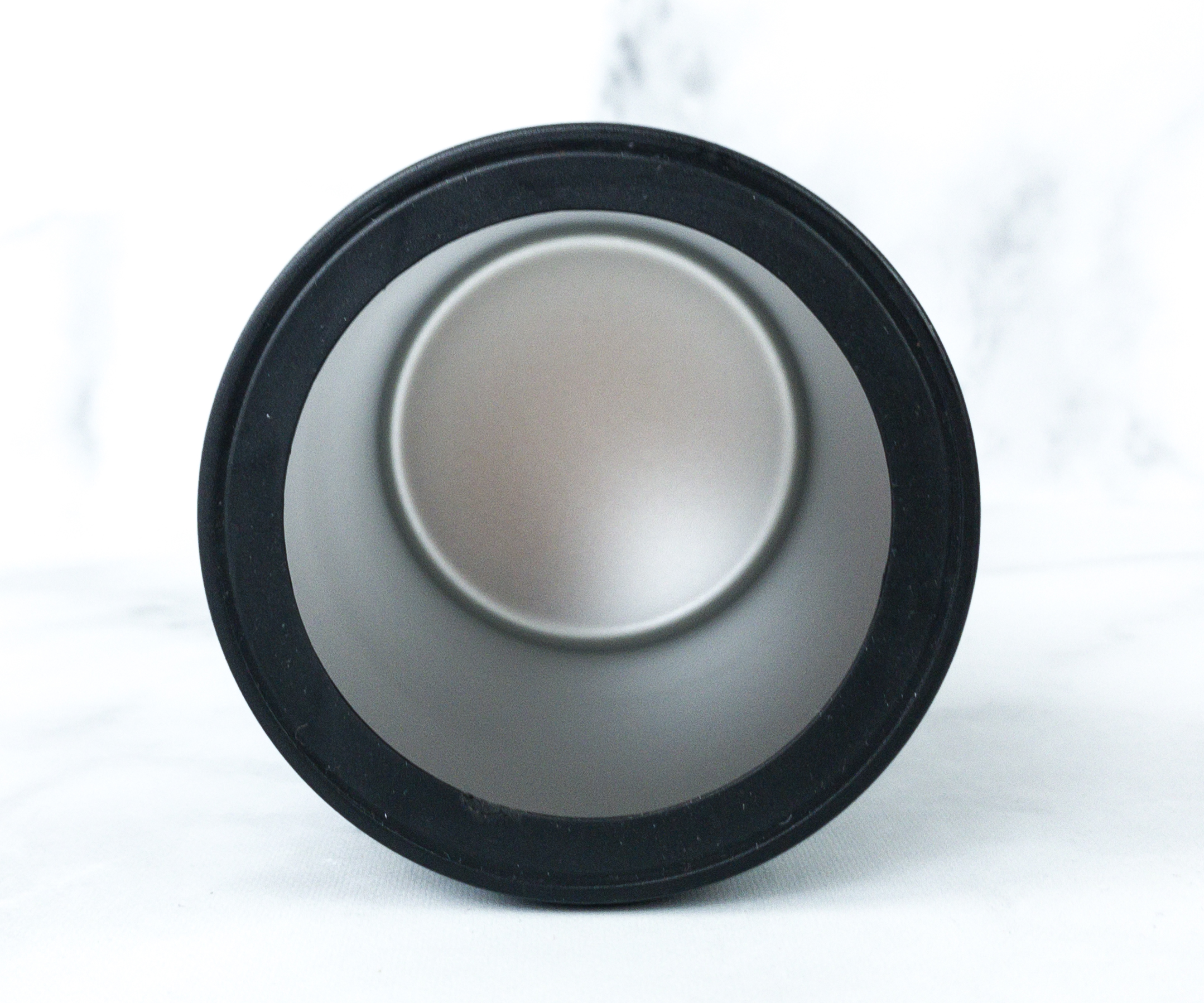 To use, simply unscrew the black top and place your can in the cooler and screw the lid back.
All the items deserve to be in the Premium box because of their high value and impressive quality! Hosting a cookout or even preparing my family's meals at home will be easier because of these tools, especially the utensil set and the board. I also like the apron, it's quite stylish! This Summer box is definitely one of my personal favorite boxes I have ever received from Gentleman's Box, because I'm a grilling fan and I love a fresh new cutting board.
What do you think of Gentleman's Box Premium this quarter?