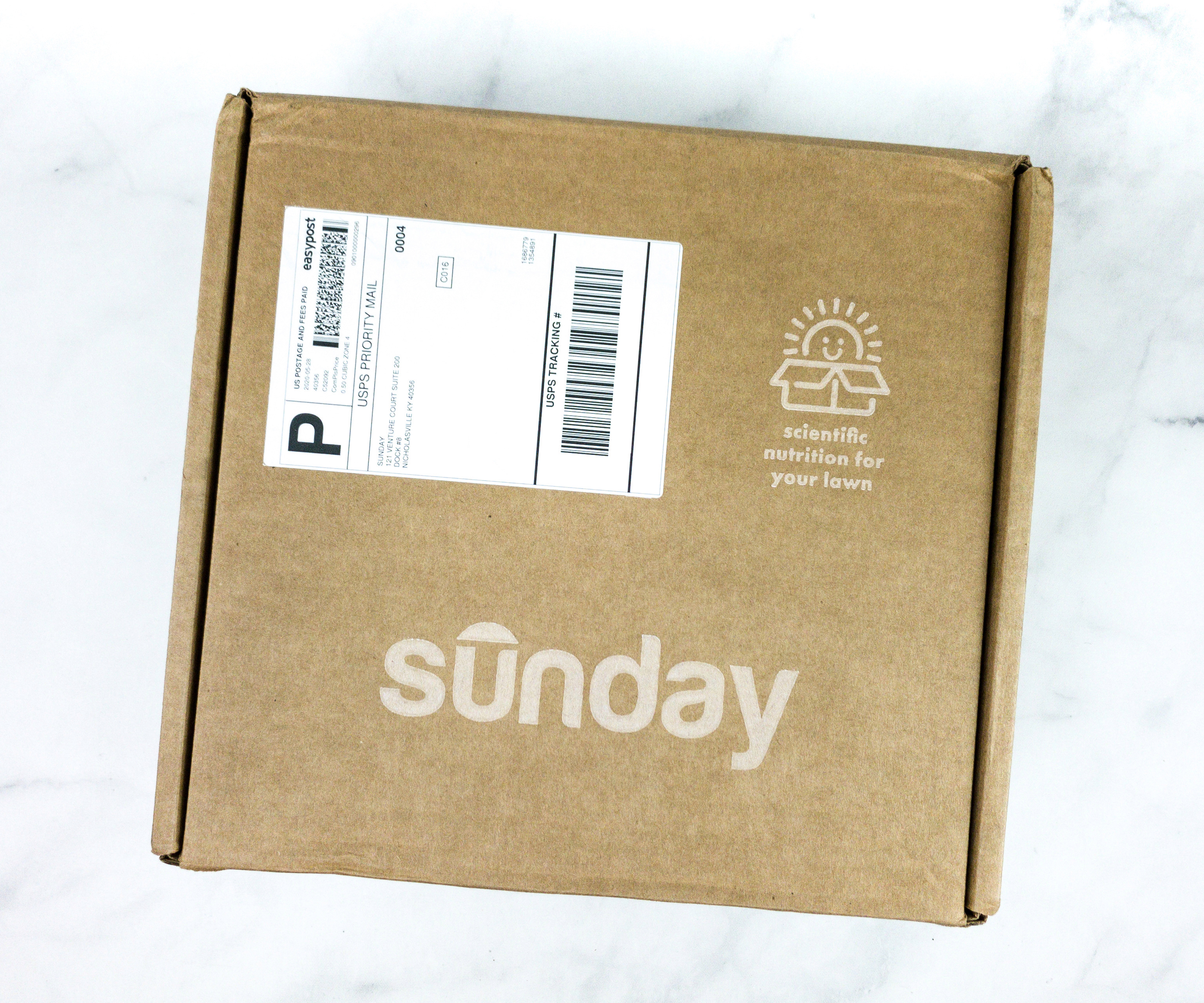 Sunday Smart Lawn Plan is a lawn care subscription custom-made based on your lawn's soil health and your local climate. Your first box will come with starter tools and a soil testing kit to help them know what nutrients your soil needs. For the next boxes, you will receive a customized shipment of nutrients packed in pouches. Full-season Smart Lawn Plans start at $129. Sunday also offers a variety of lawn care products in their shop that you can add on to your box or check out any time!
NOTE: Starting 9/1 and effective to 12/31, Sunday will change its Smart Lawn Plan to only one shipment (the winter box). With that change, ALL Smart Lawn Plans drop in price to $69-$169 depending on the size of the lawn. The regular seasonal price starts at $129.
Get $20 off your order + a FREE Soil Test! Use this link to sign up and the coupon code HELLOSUB20 at checkout.
This is the second shipment in our Sunday lawn plan subscription for the year. Check out our first Sunday lawn review to find out everything you'll get and the entire process!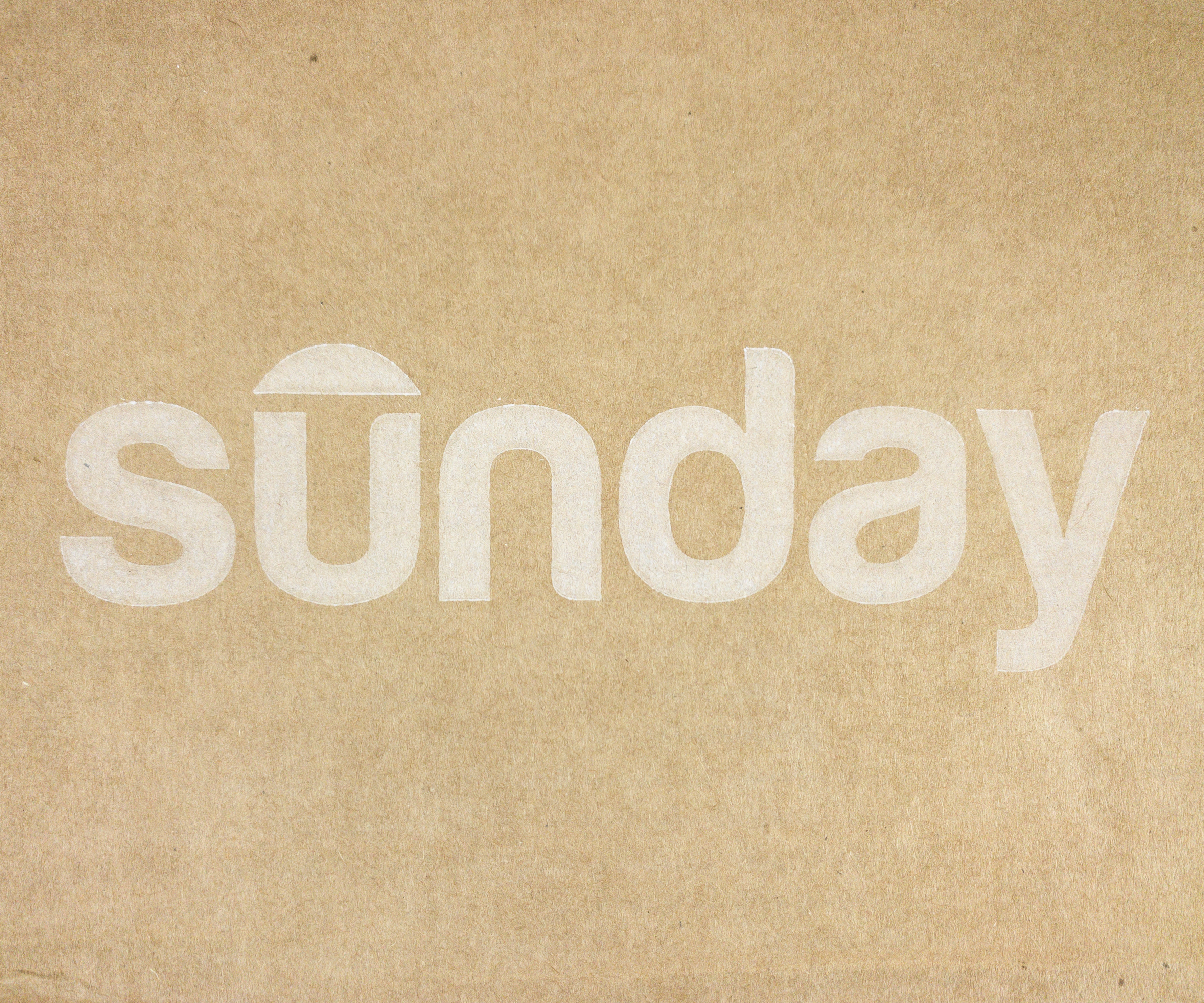 The box was well-sealed!
The contents of the box are recommended to be stored at room temperature.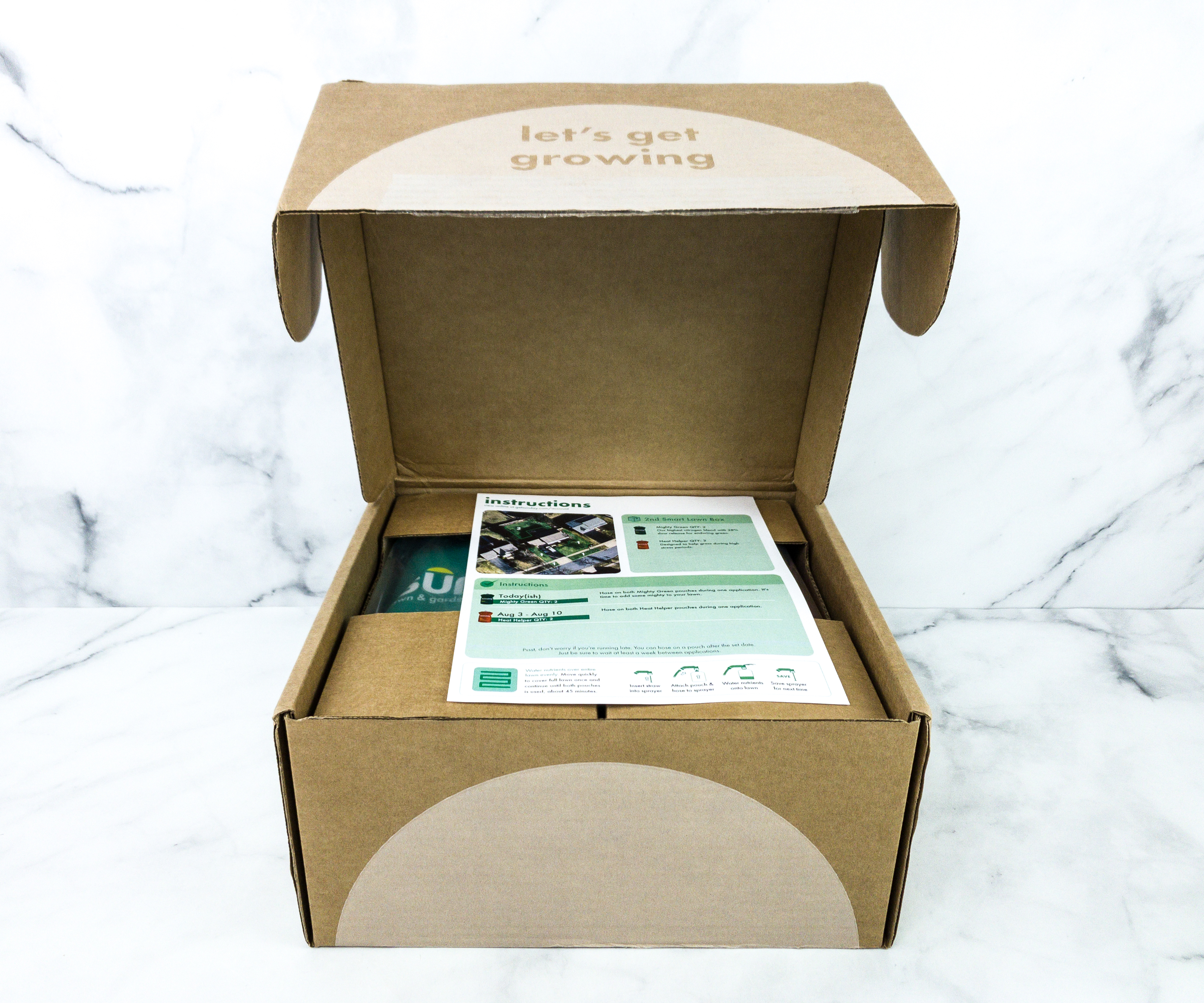 On top of the items is a Sunday information sheet.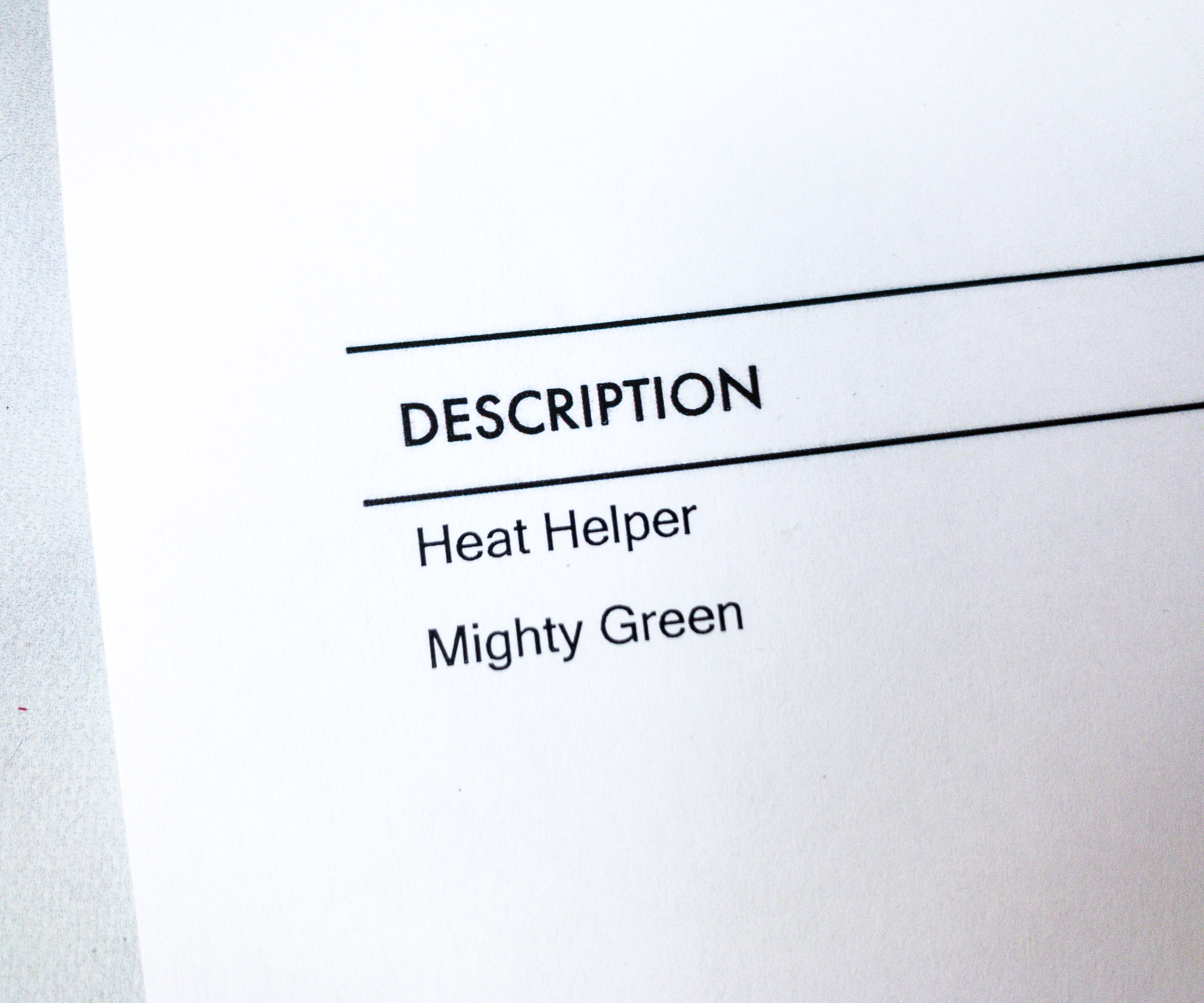 There's also a list of the items in our box!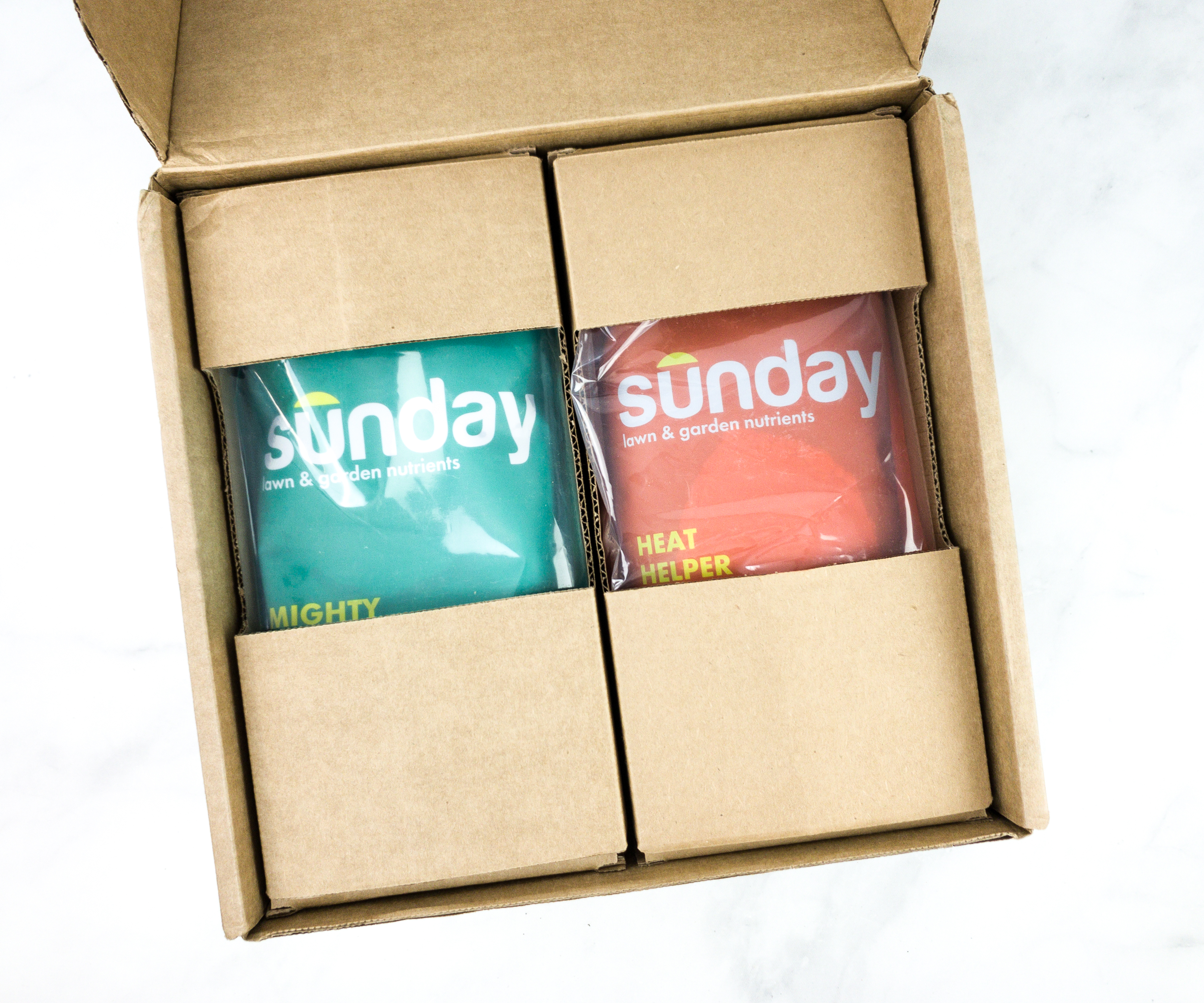 The packs had a custom carton packaging, making sure that all of them arrive in perfect condition.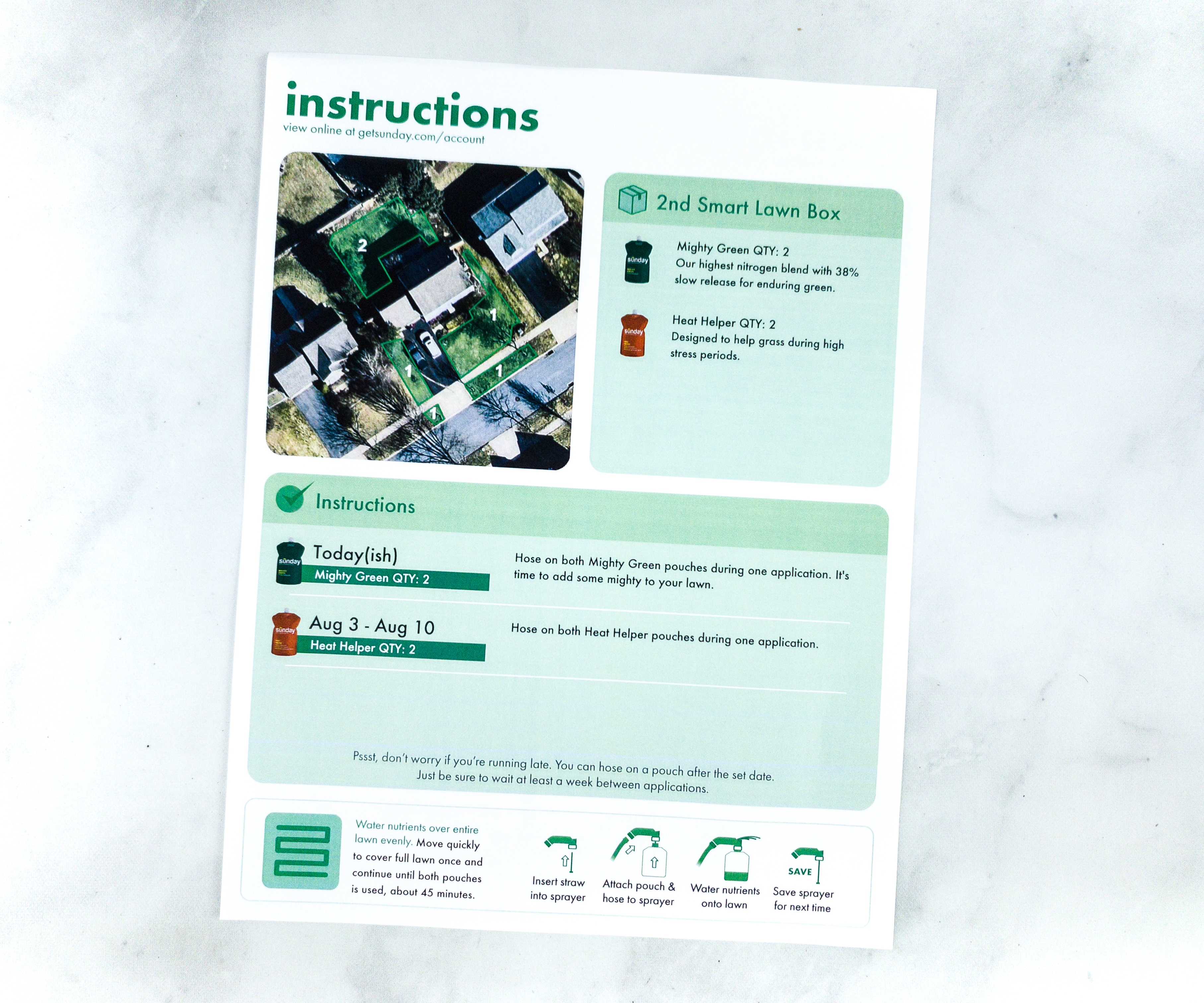 This sheet contains instructions on how to properly use the contents of our second Smart Lawn box.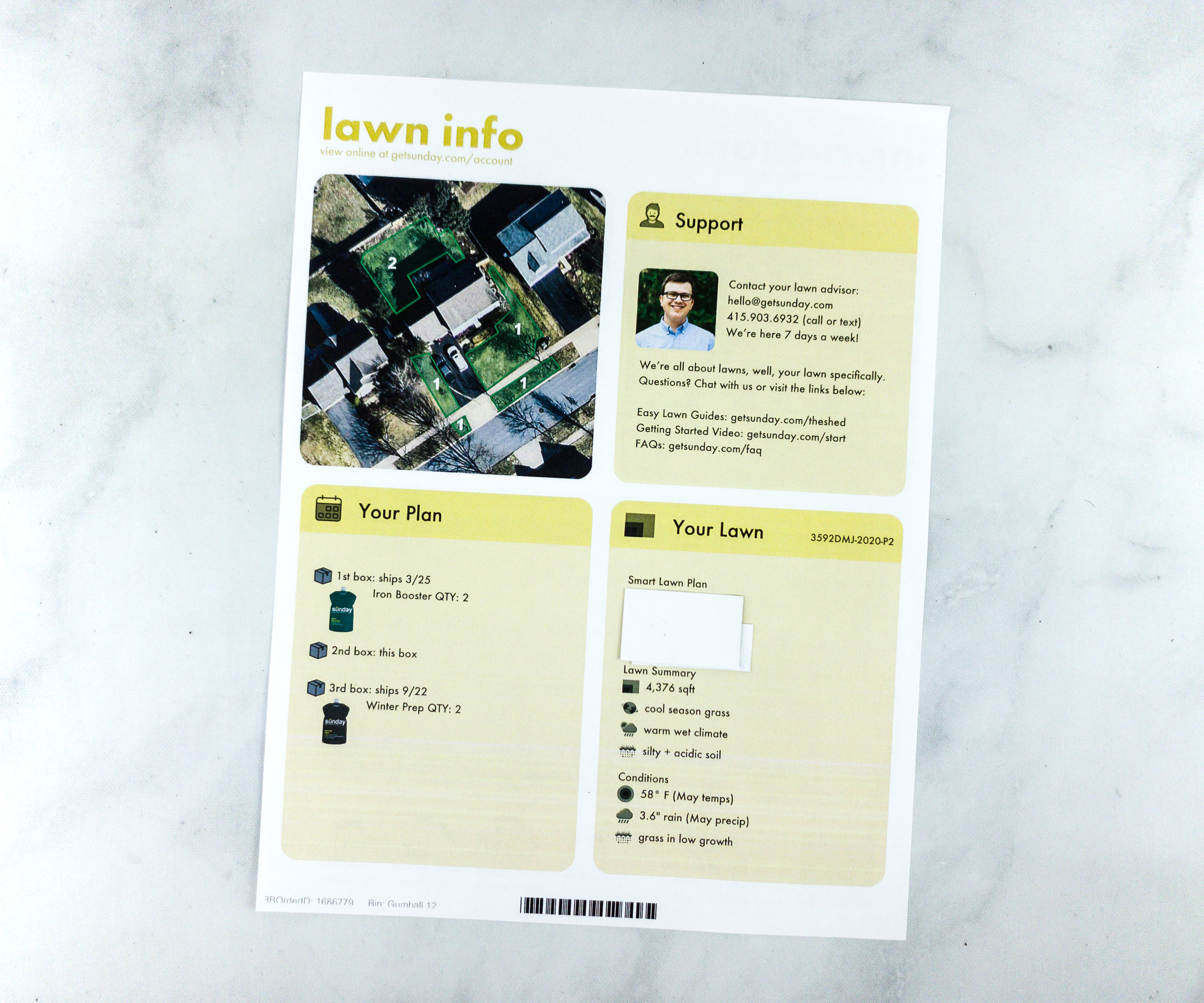 There are more details about our plan at the back of the sheet, as well as our lawn's assessment.
They even listed when the 3rd box will ship and what items it will contain.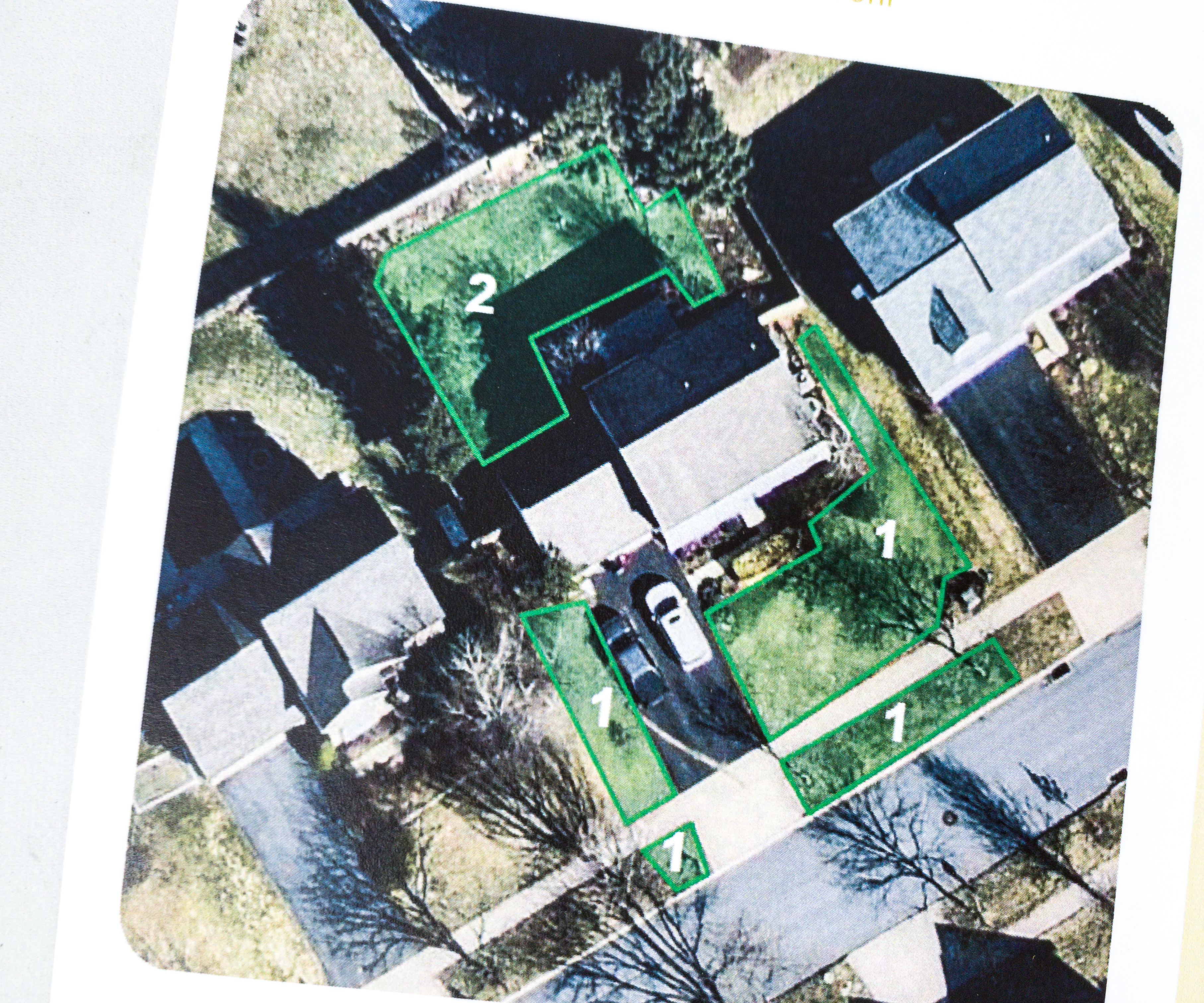 If you're a new subscriber, you can already have a quick assessment of your lawn on their website prior to sending soil samples. More info about that in our first Sunday Smart Lawn Plan review. Their system automatically estimates the square feet of your lawn!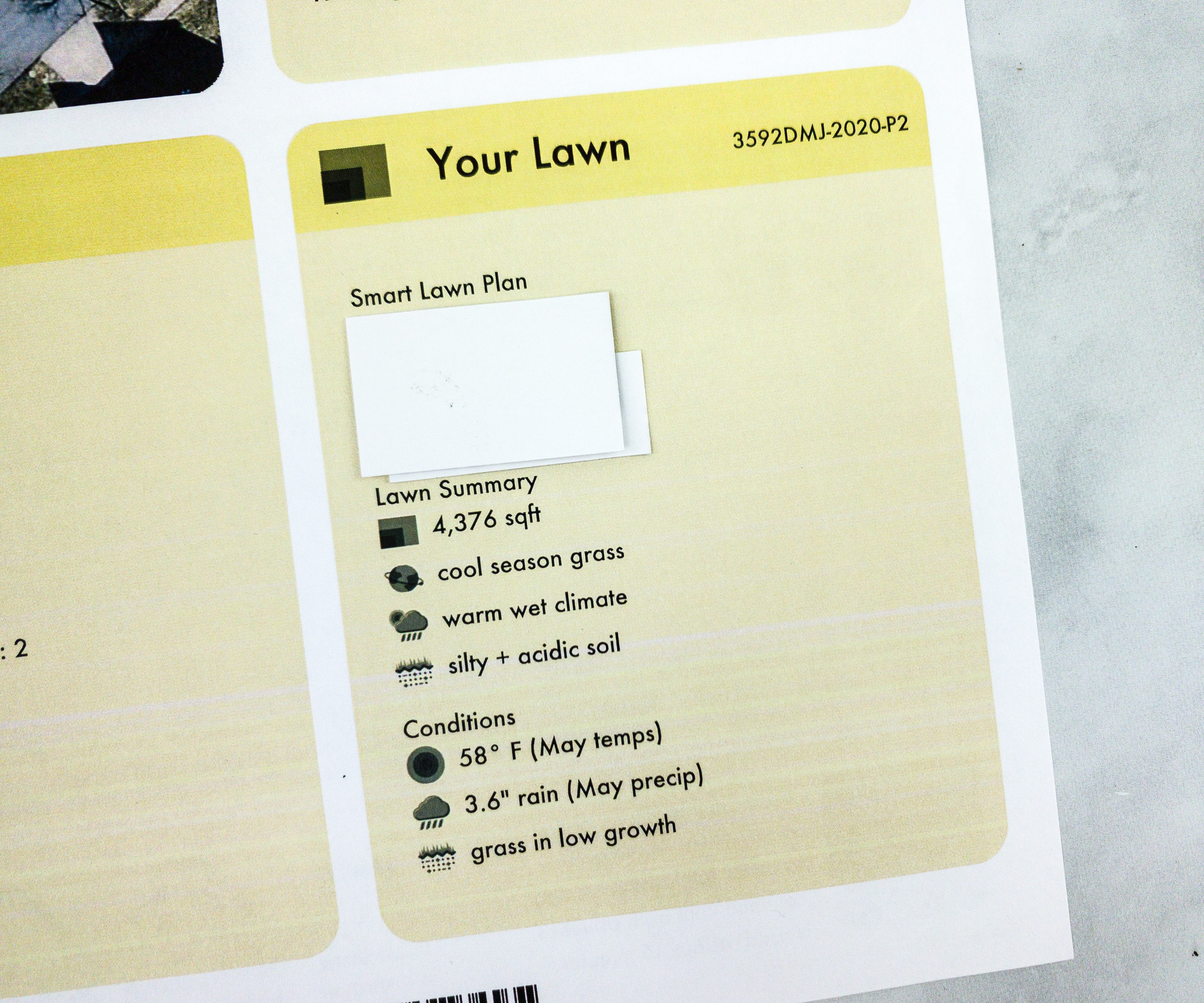 The lawn analysis includes the regional soil profile, growth potential, temperature, and rainfall.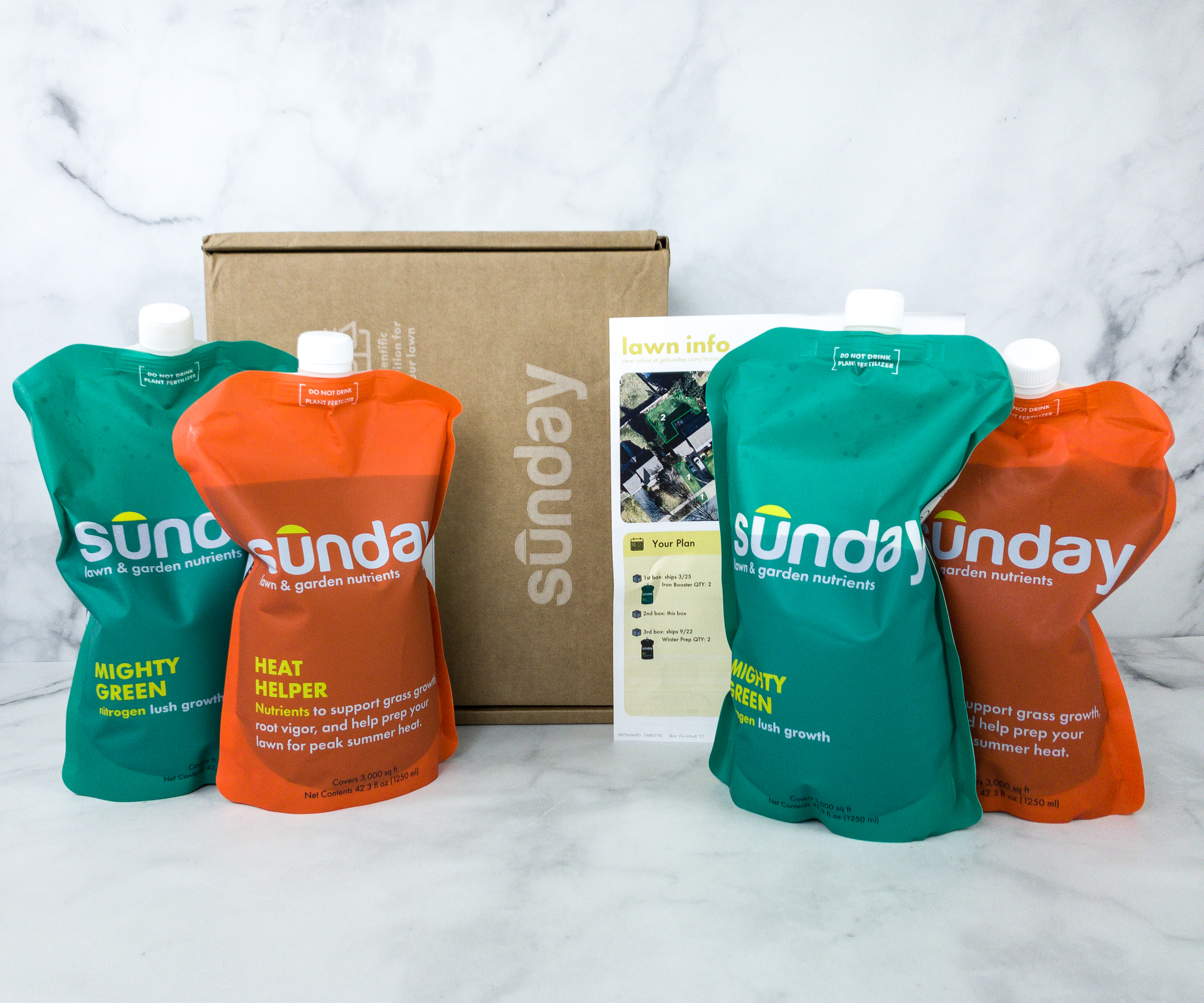 Everything in my Summer 2020 Sunday box!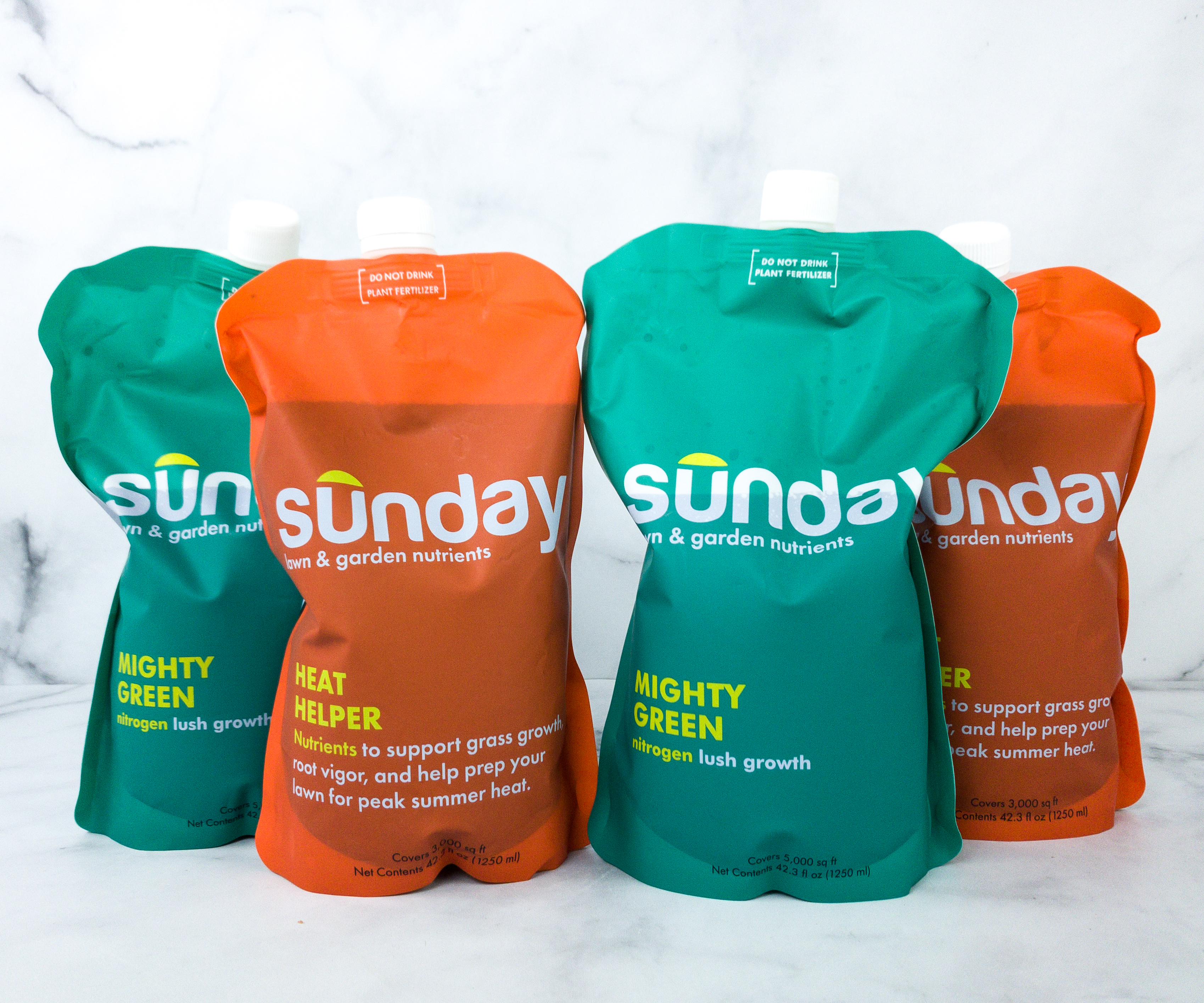 We have 2 pairs of Mighty Green and Heat Helper!
Sunday Mighty Green. Mighty Green is a uniquely formulated liquid fertilizer made with urea, urea ammonium nitrate, urea-triazone, and muriate.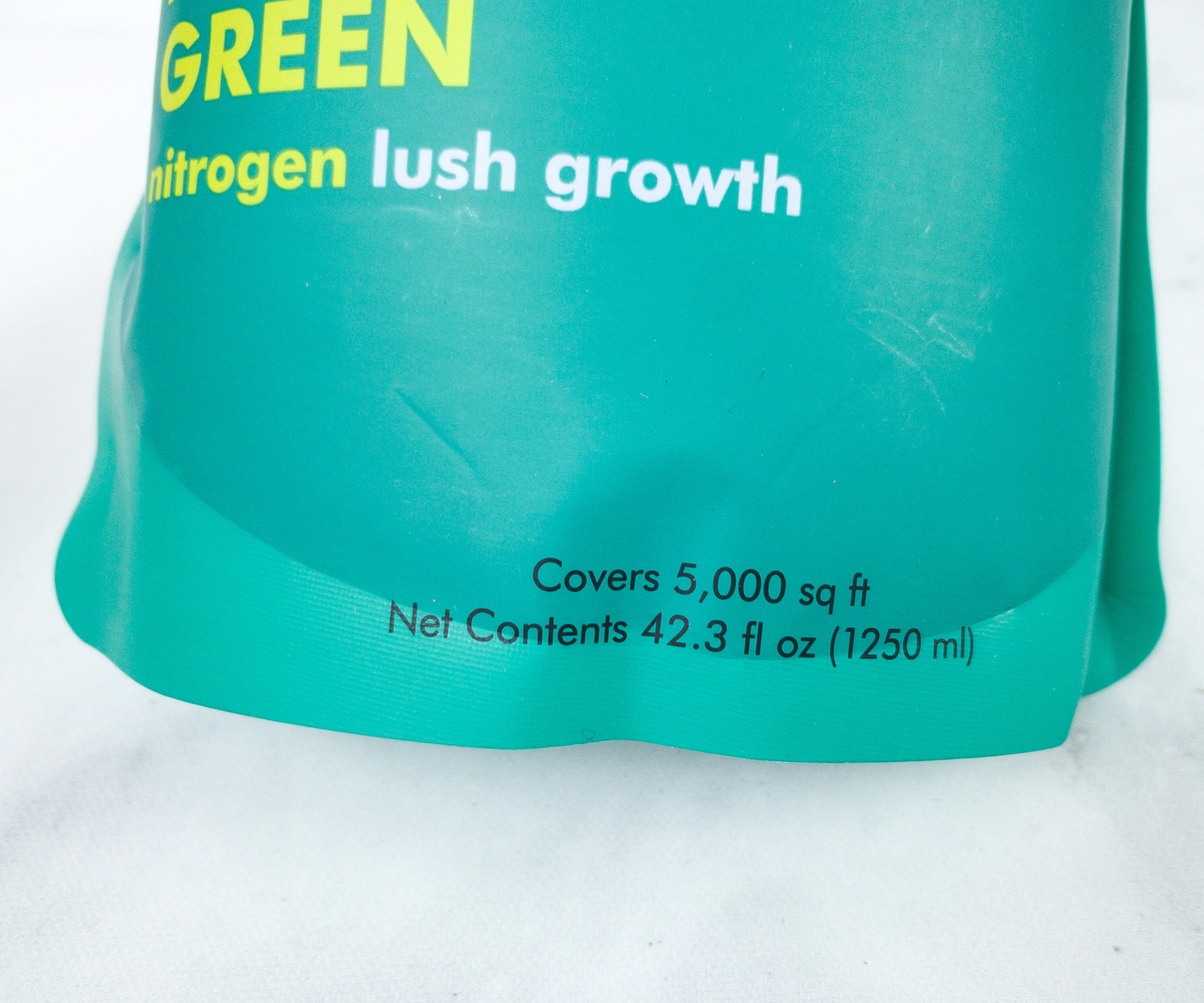 This pack contains 1,250 ml of the liquid plant fertilizer, which can cover an area up to 5,000 sq ft.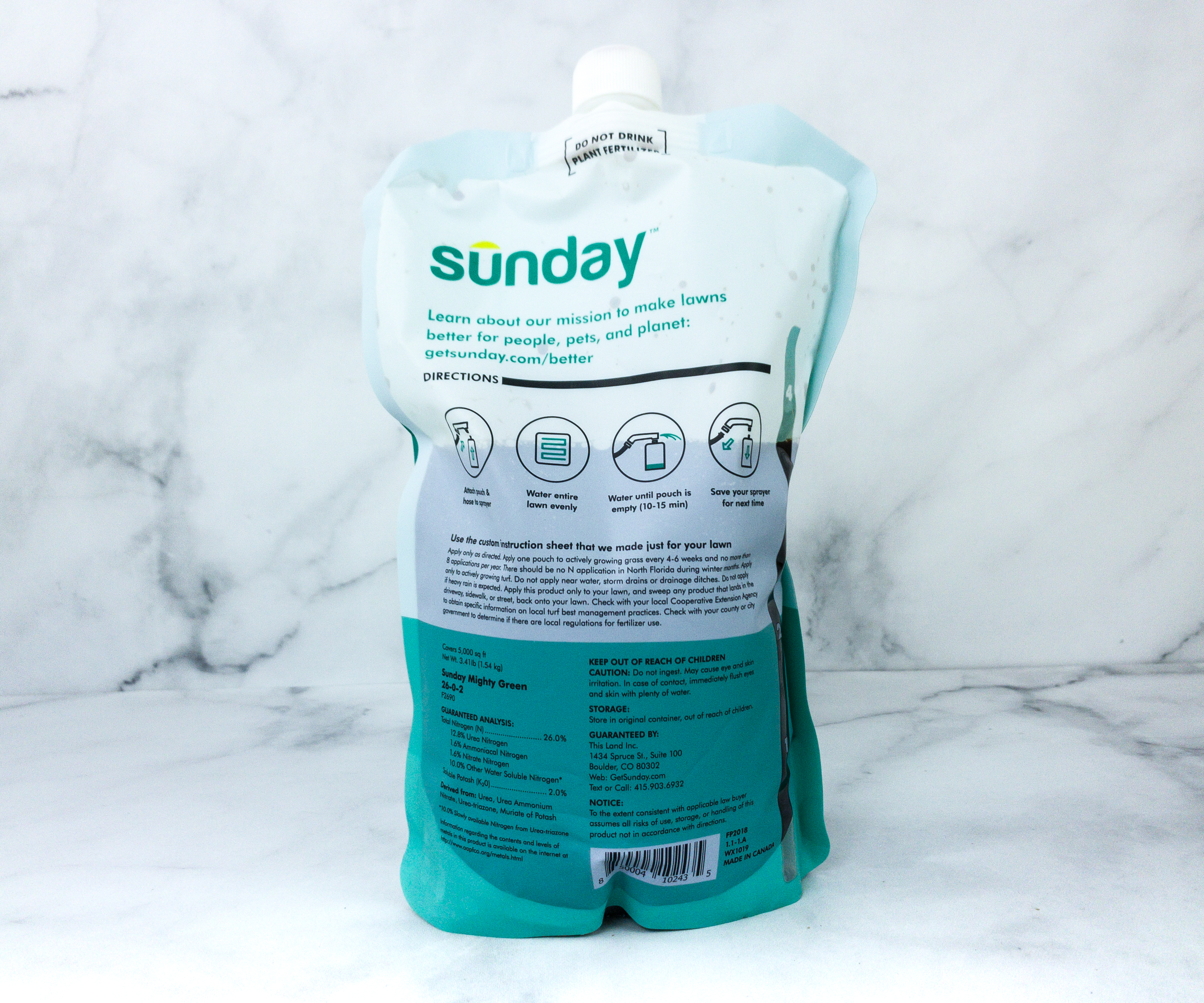 The back of the pack includes instructions on how to use this. First, you have to attach the pouch and hose to the sprayer. Then, water your entire lawn evenly!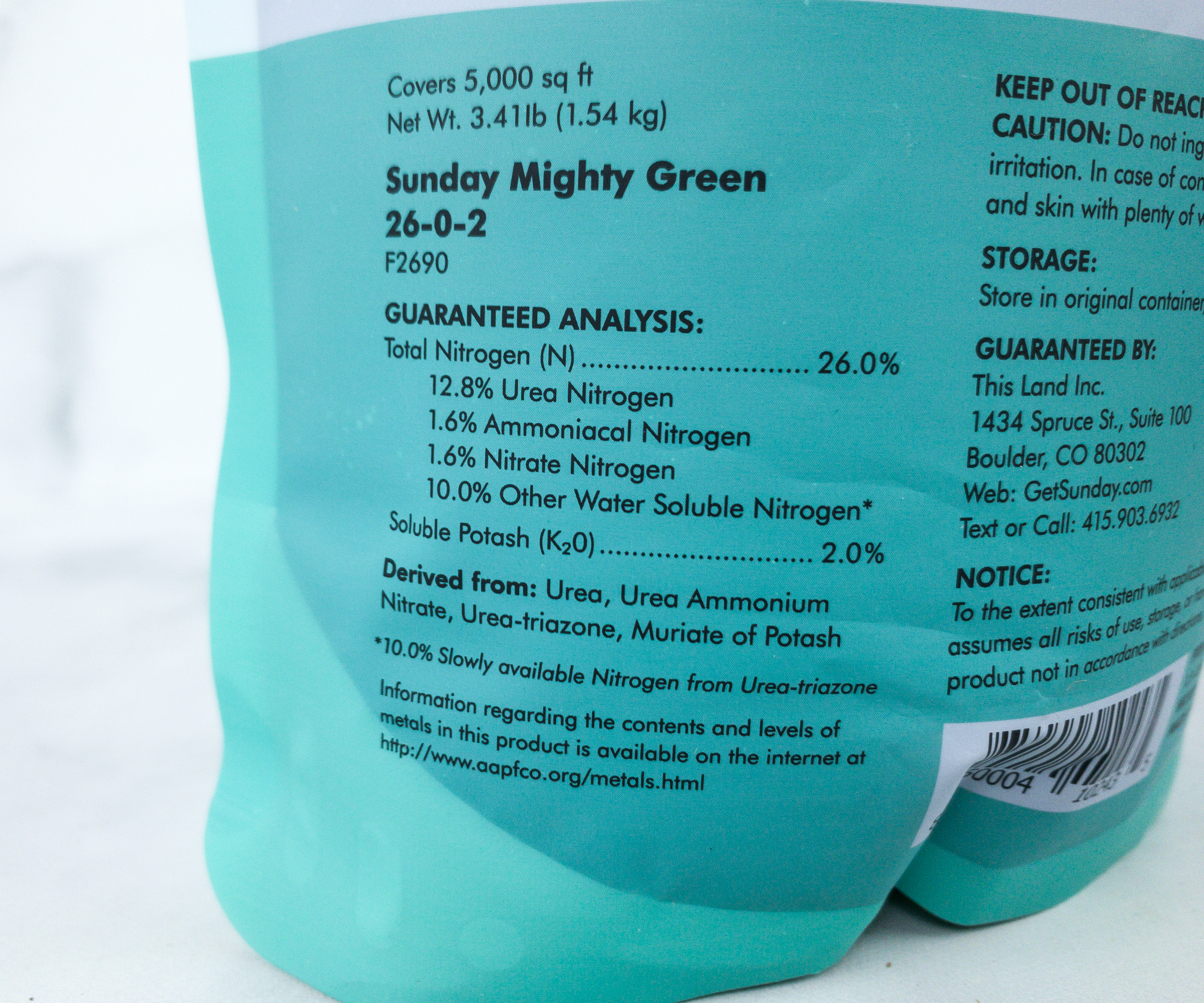 This mixture contains a total of 26% nitrogen and 2% of soluble potash, which promotes grass growth!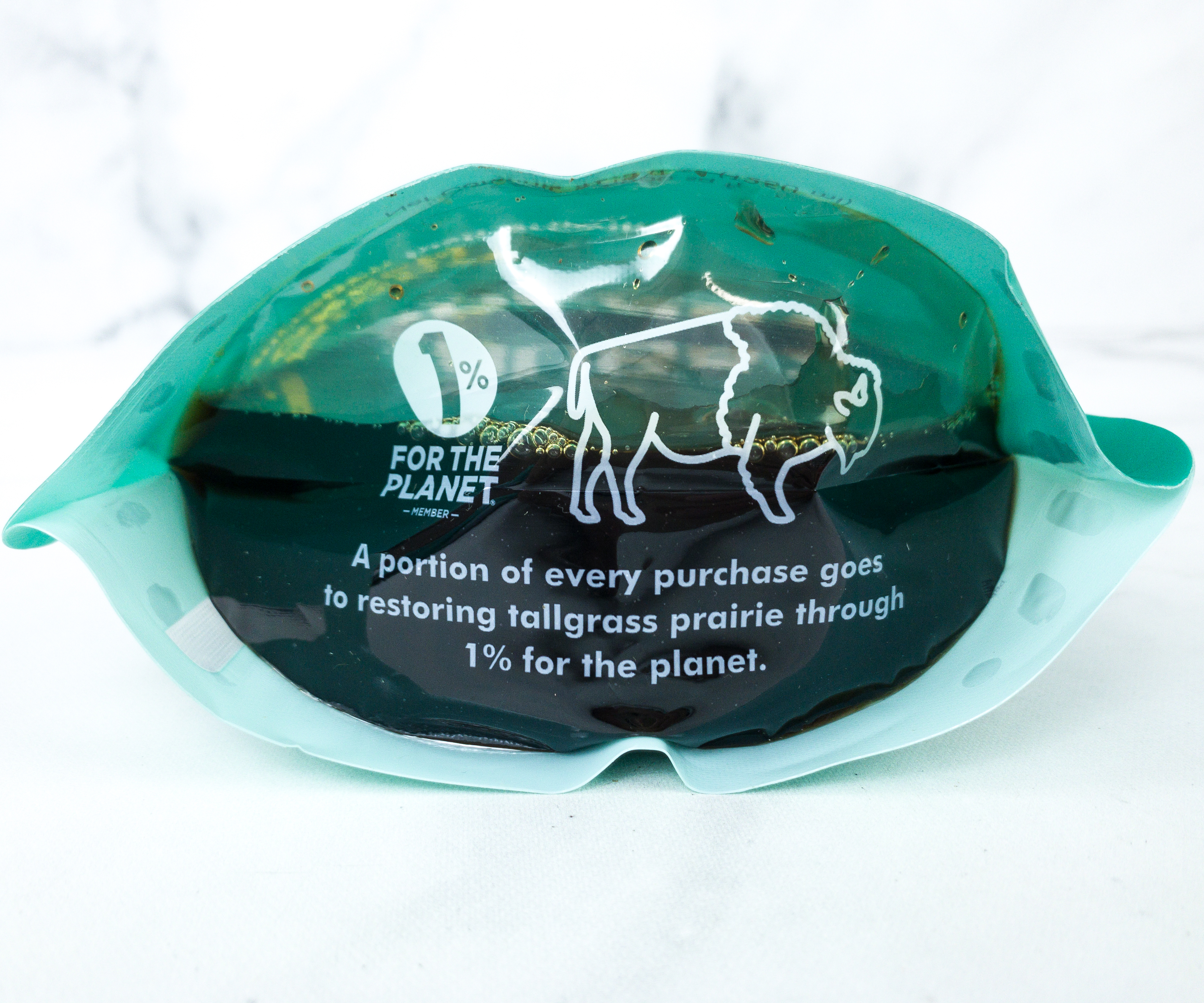 According to the bottom of the pack, a portion of every purchase goes to restoring tallgrass prairie!
Sunday Heat Helper. The second variant of liquid fertilizers in our box is Heat Helper! It supports grass growth, root vigor, and also helps prepare your lawn for the summer heat.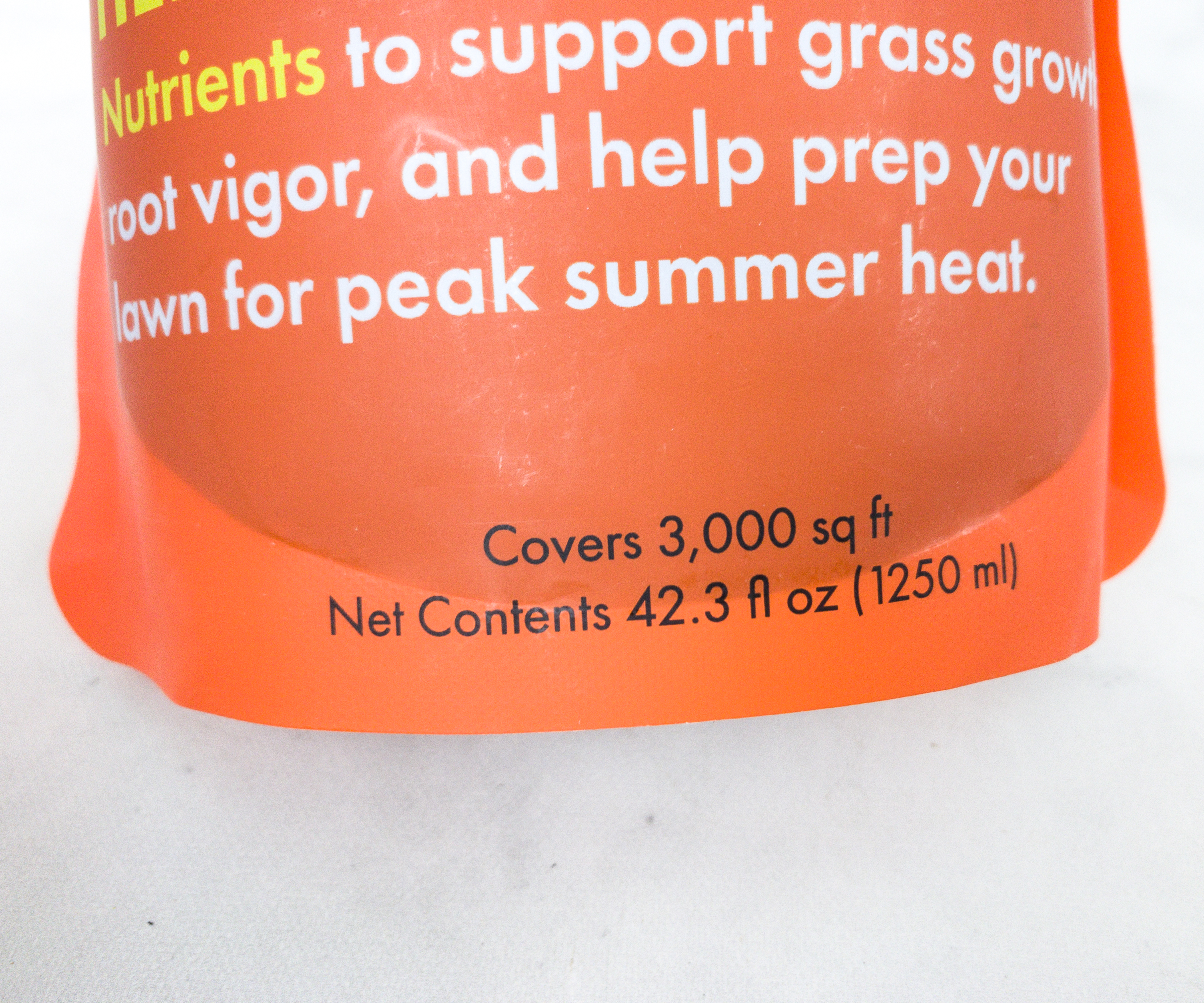 This pack contains 1,250 ml of liquid fertilizer which can cover an area up to 3,000 sq ft.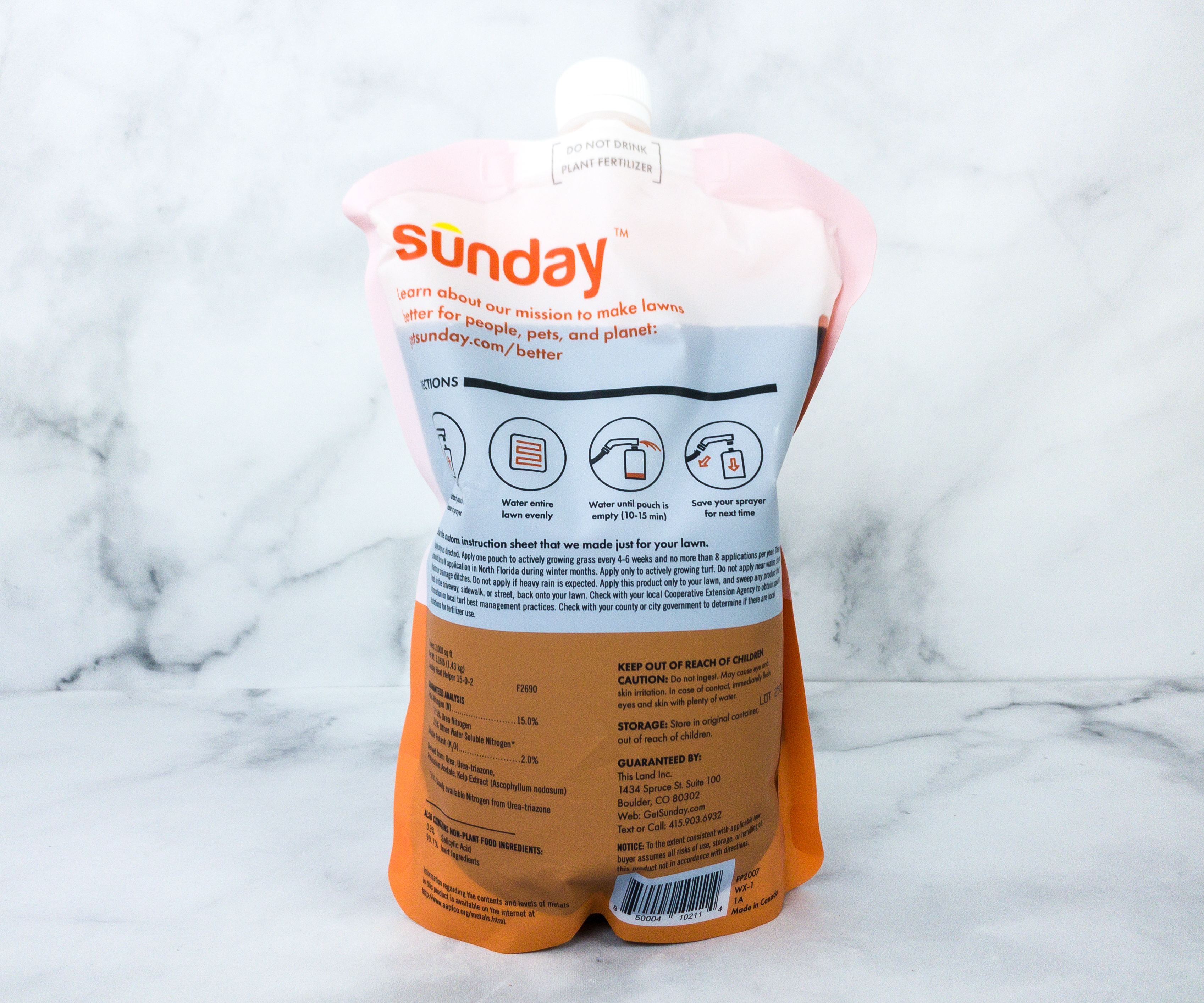 Same with the first bag of fertilizer, this is easy to use! Just attach the pouch and hose to the sprayer and then distribute it to your lawn evenly.
This mixture consists of 15% nitrogen with 2% of soluble potash. It also contains non-plant food ingredients such as salicylic acid and inert ingredients.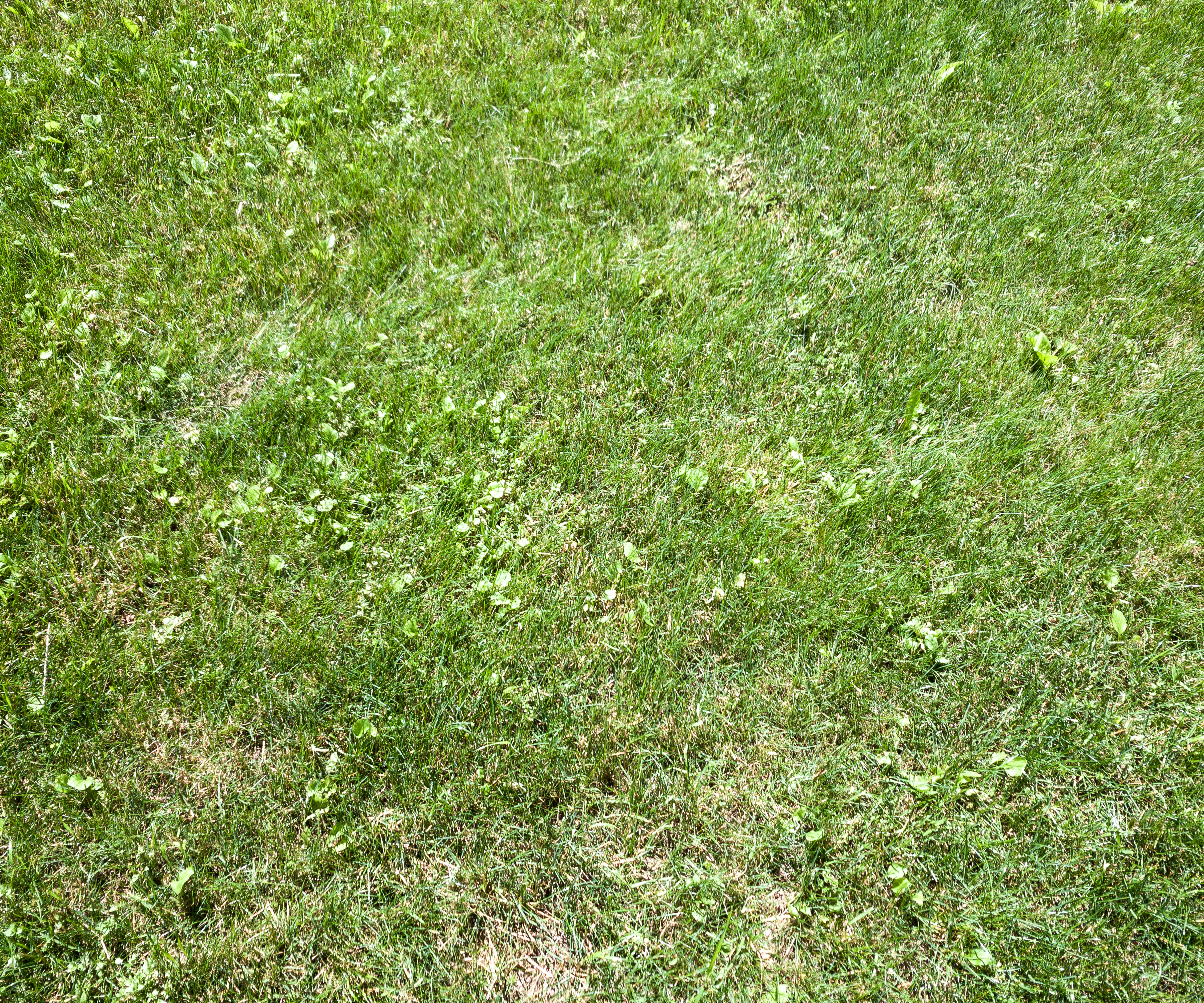 I started by surveying around our lawn – here's what it's looking like after the first treatment!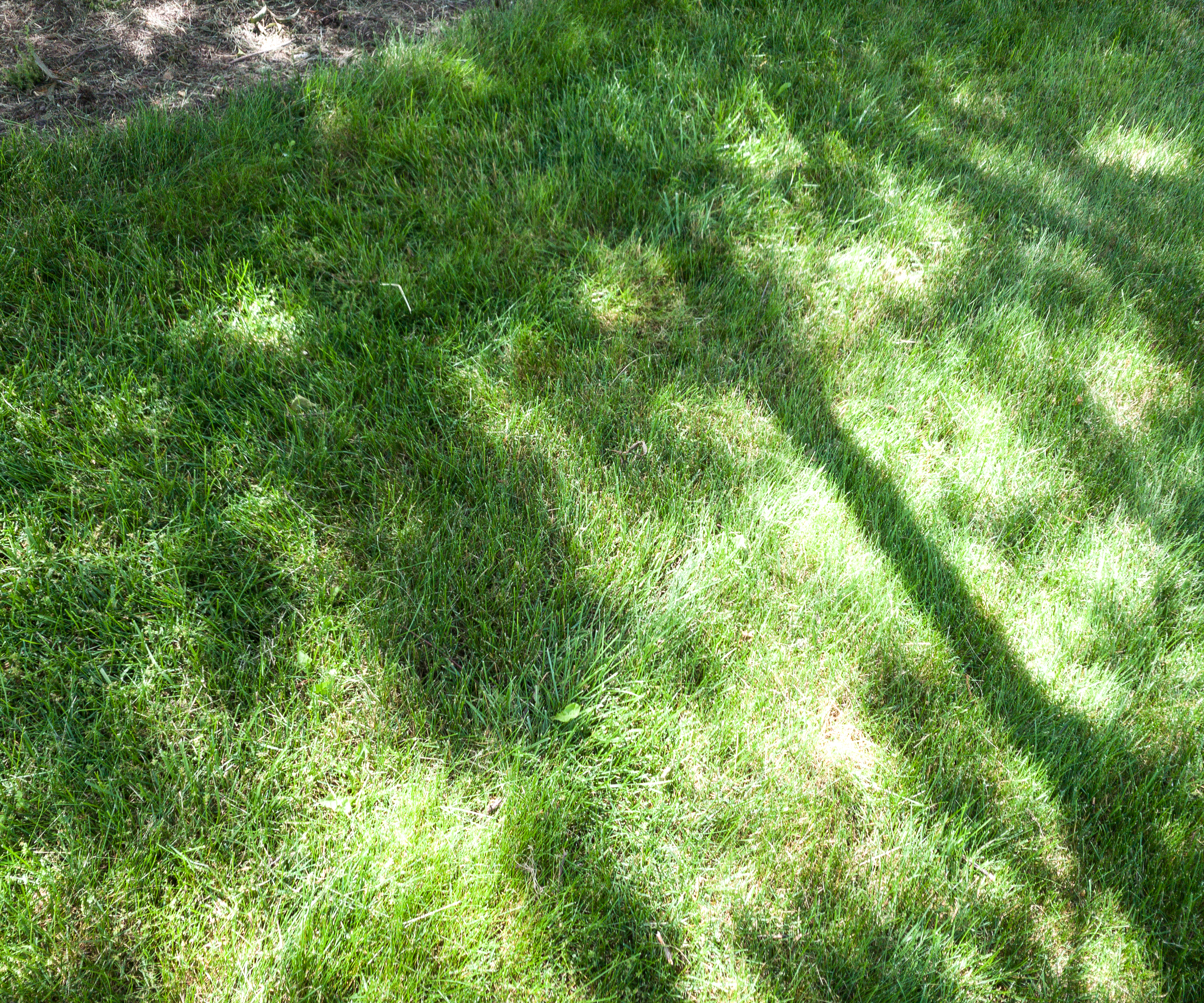 What's great about Sunday Lawn products is that they don't have a weird or off-putting smell. Also, as long as the spray has dried, people and even pets can enter the treated area.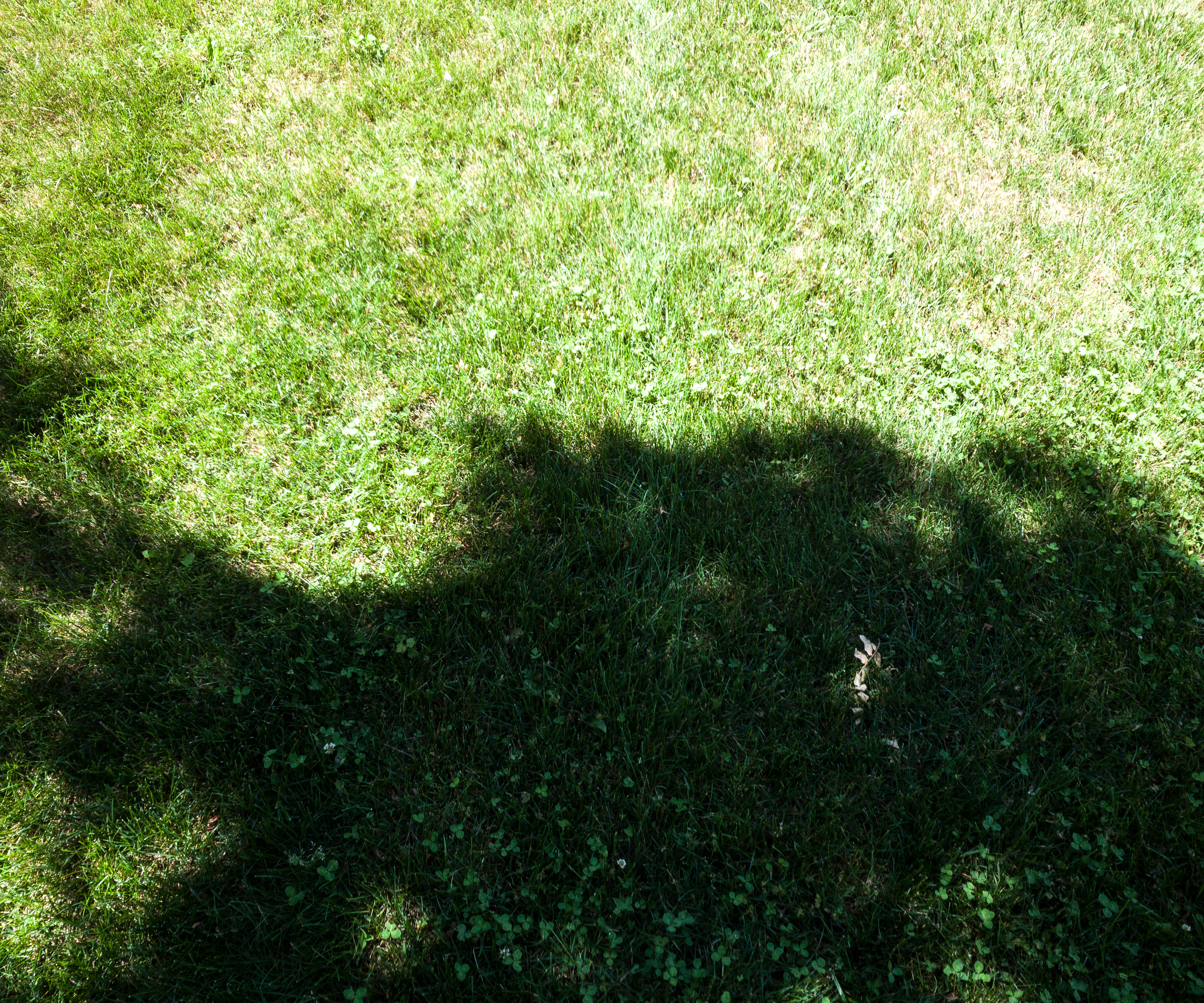 This part of our lawn has growing grasses that need nourishment.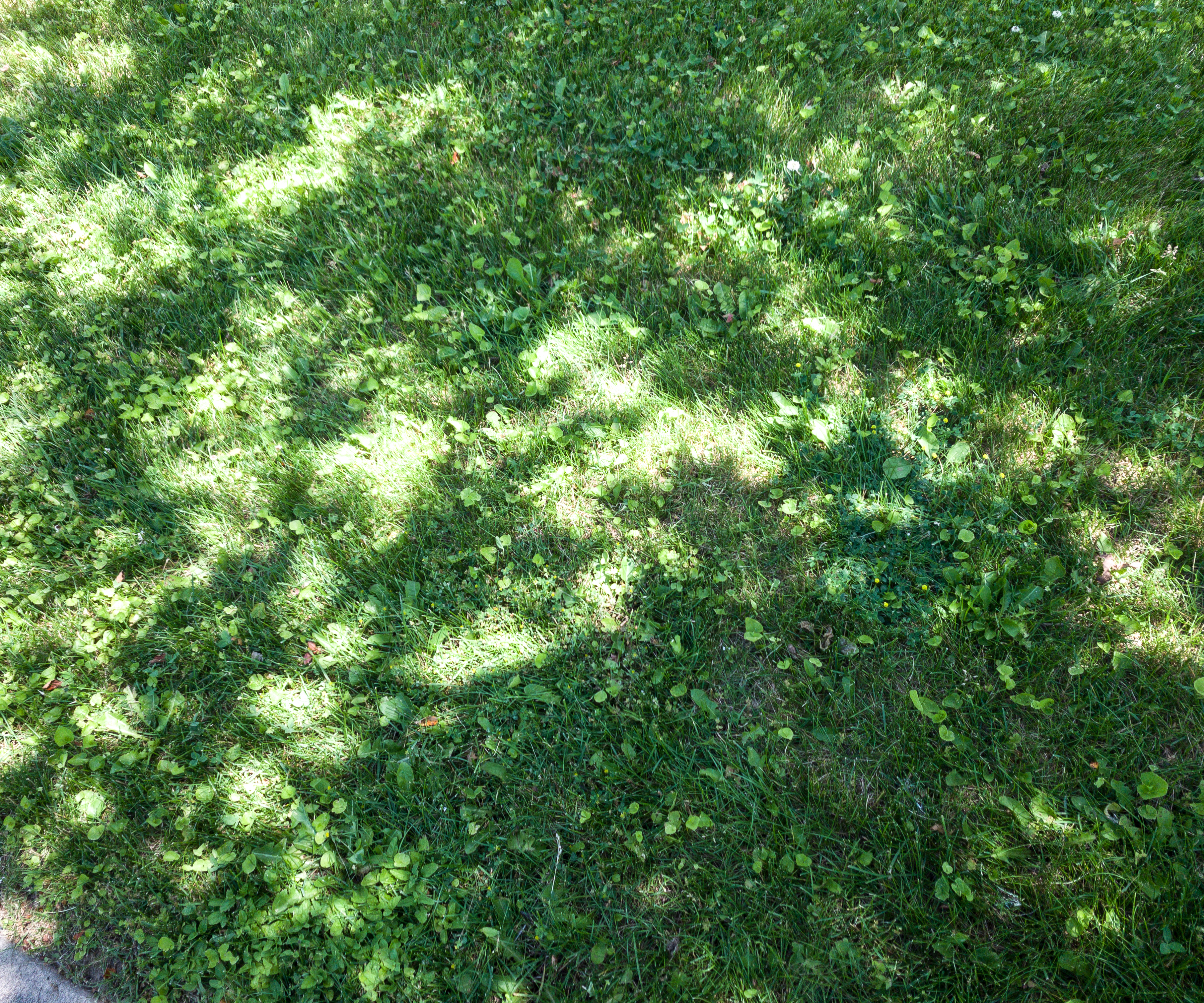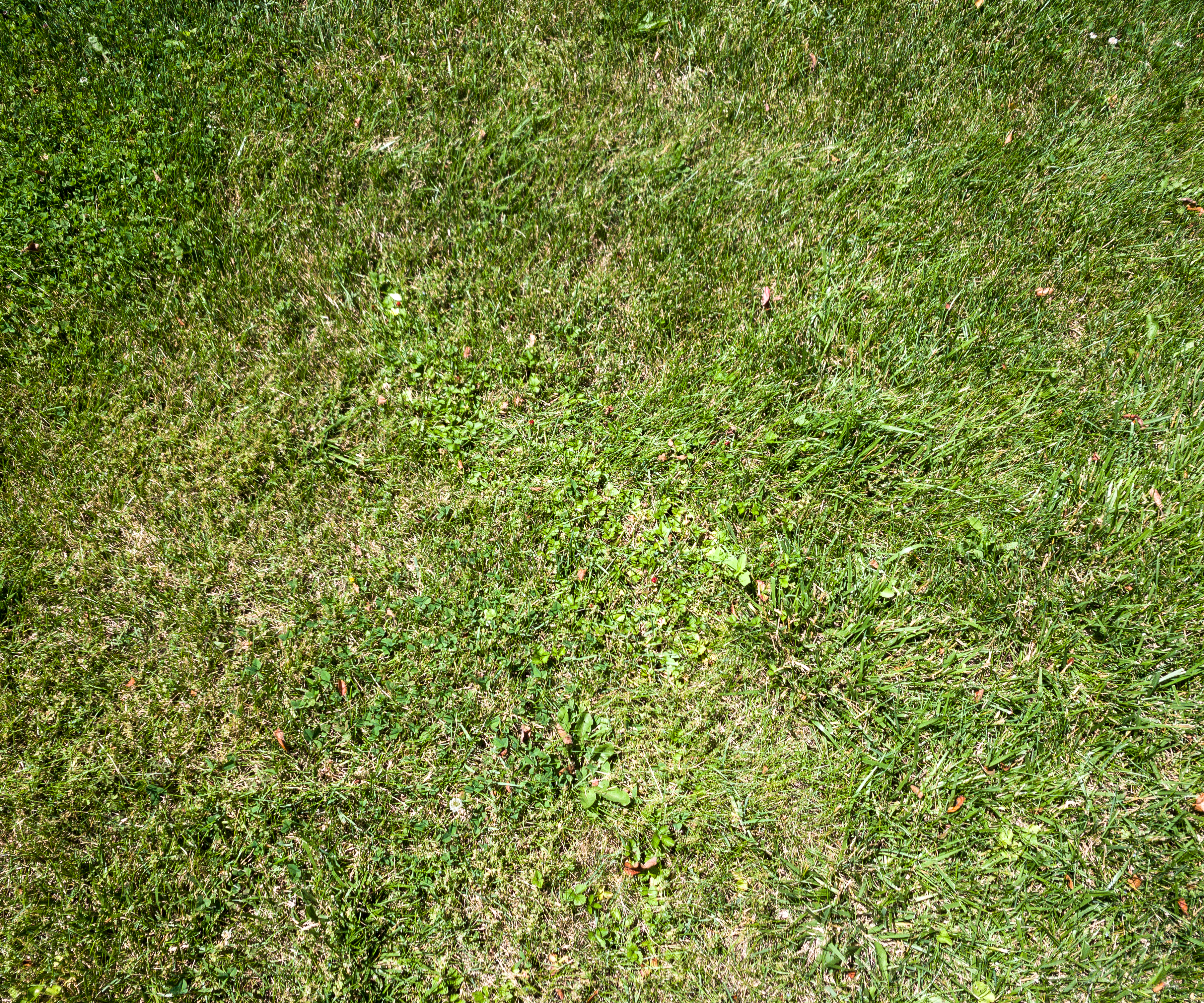 This is our first year even trying to do anything with our lawn!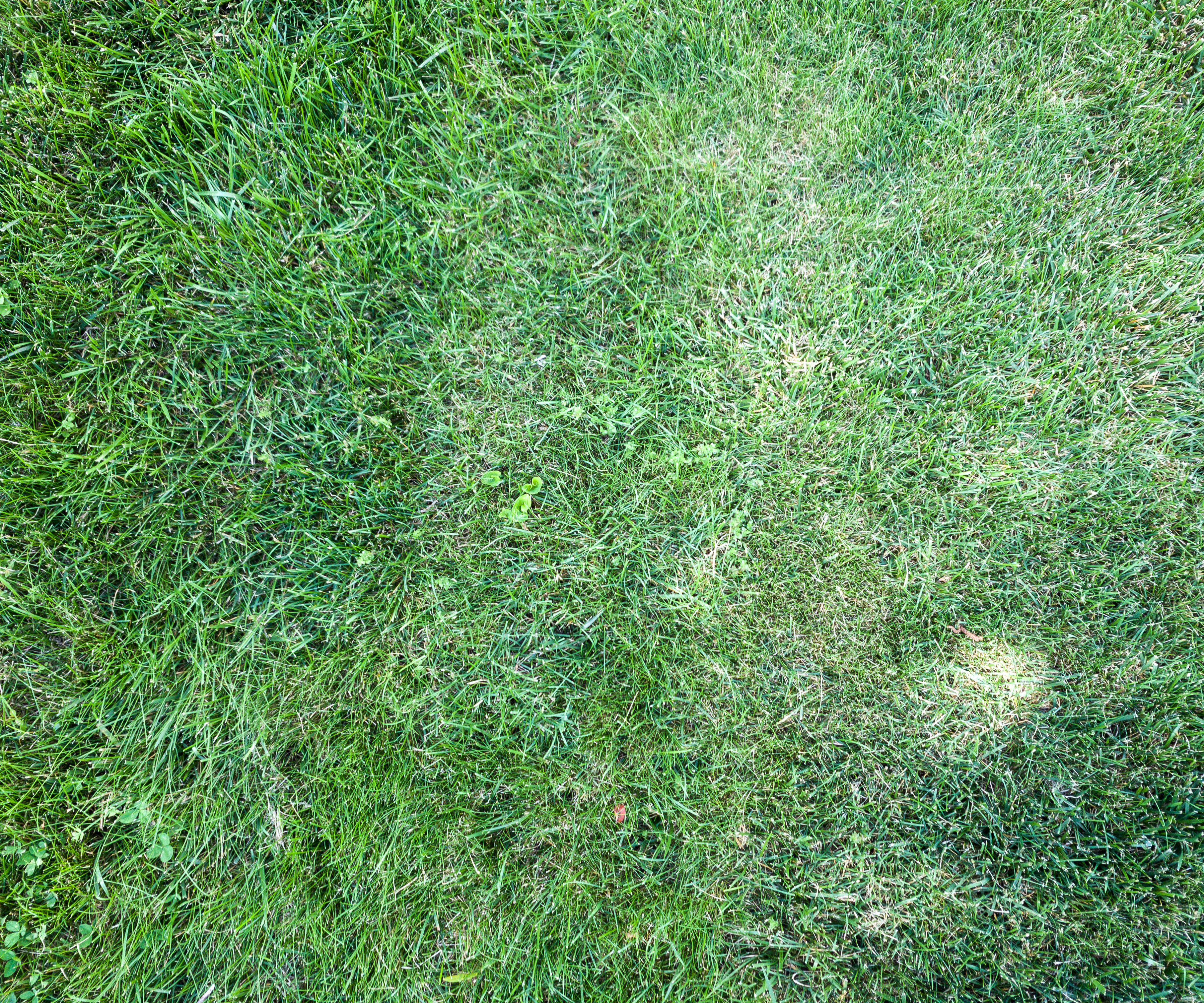 I think we might need to get a bottle of Pet Patch, which helps repair lawn areas damaged by pet urine.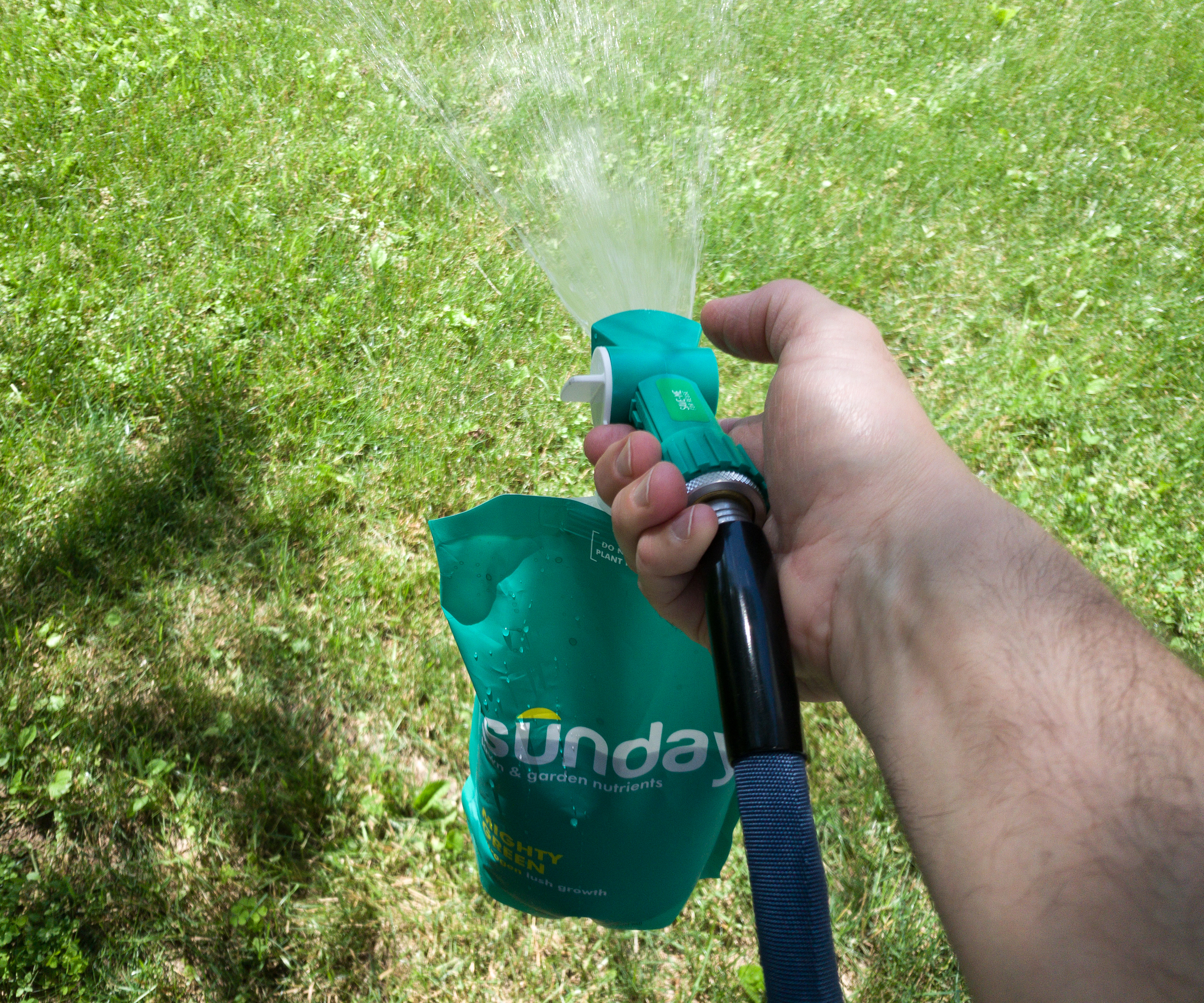 I opted to start on the area where the soil looks a bit dry and the grass color looks a bit lighter but there's more than enough fertilizer/treatment to cover our entire lawn.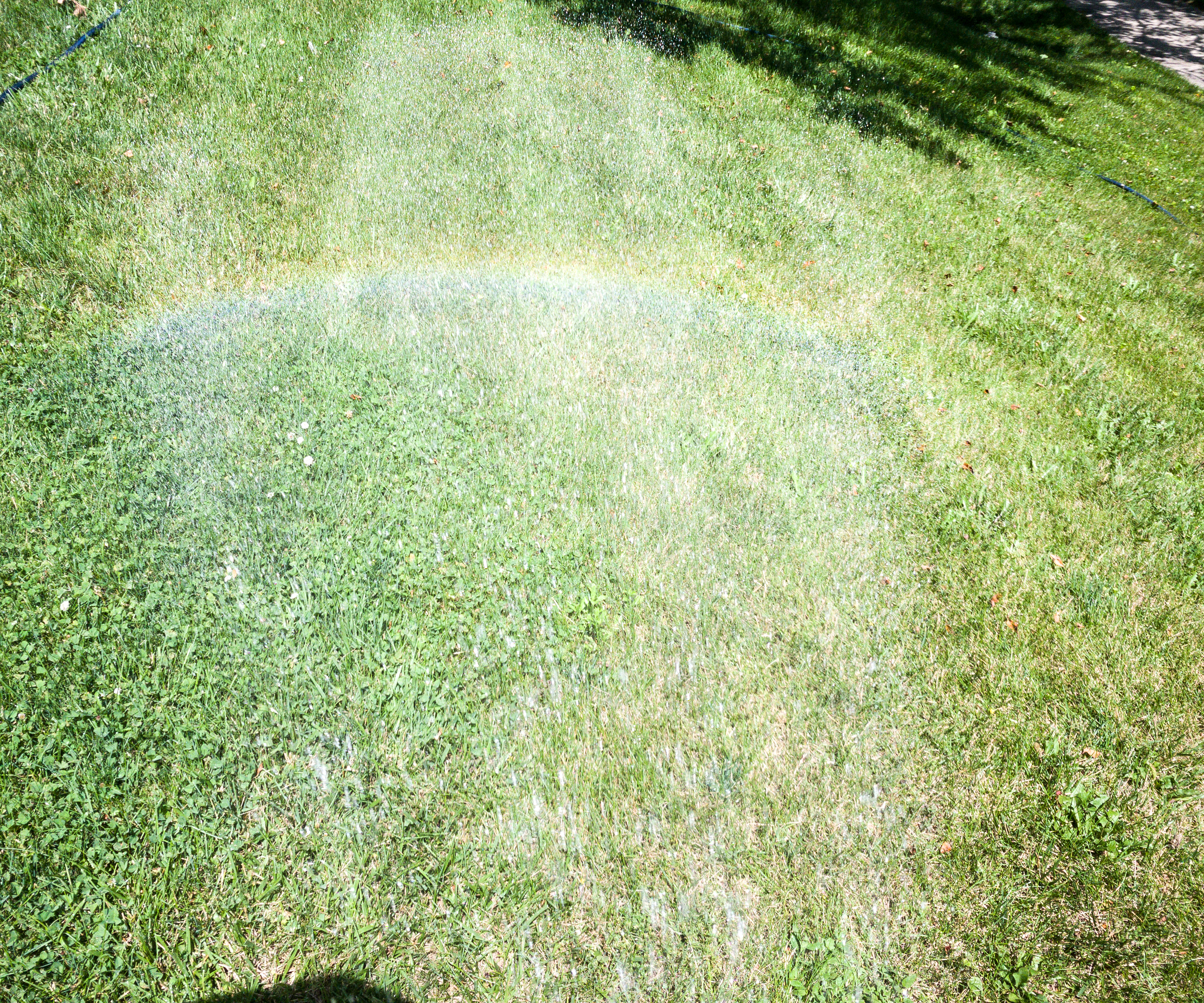 The pouch is easy to use, simply connect the back part of the sprayer to your water hose and attach it to the fertilizer bag.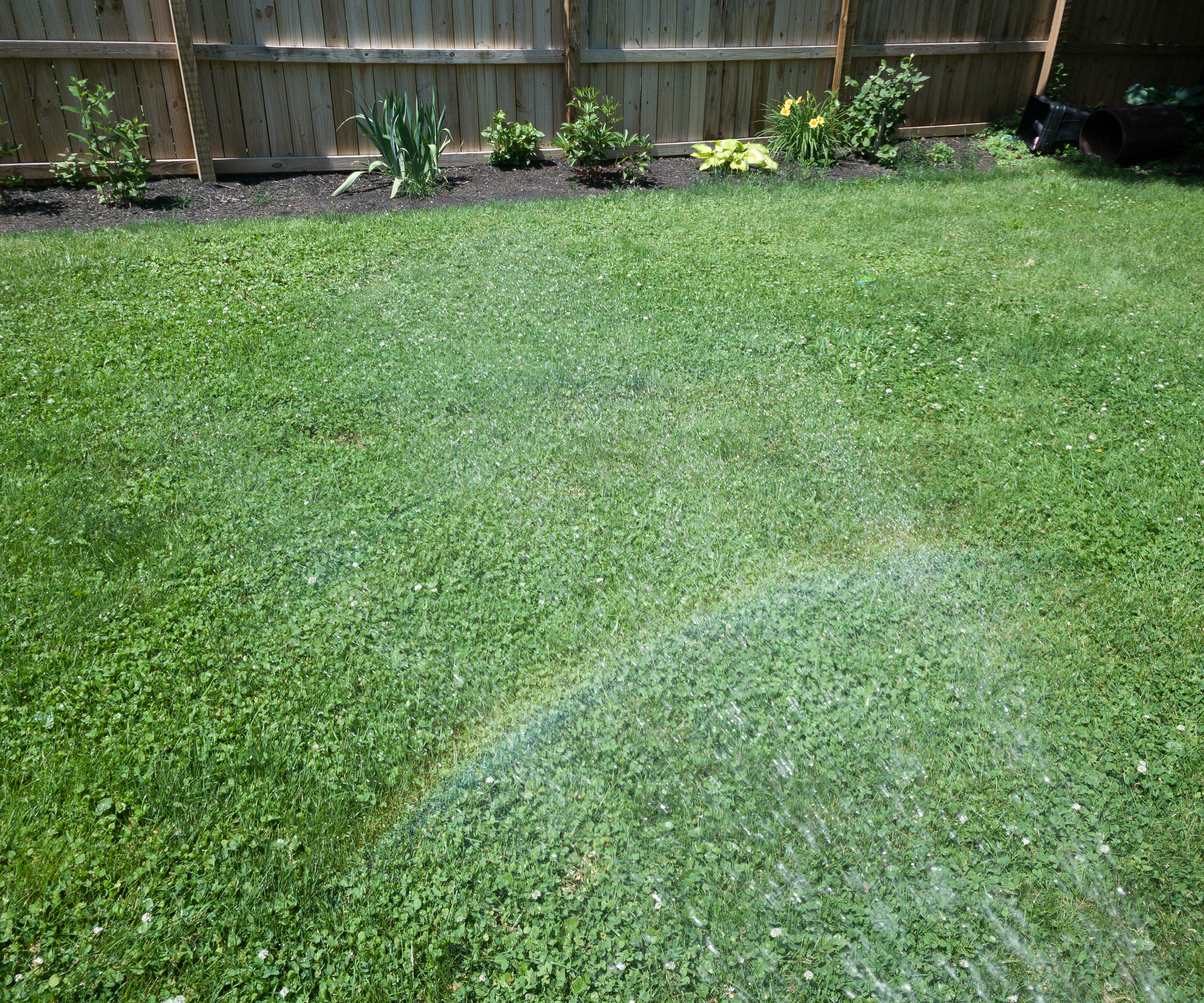 Open the hose and simply spray it all over your lawn area.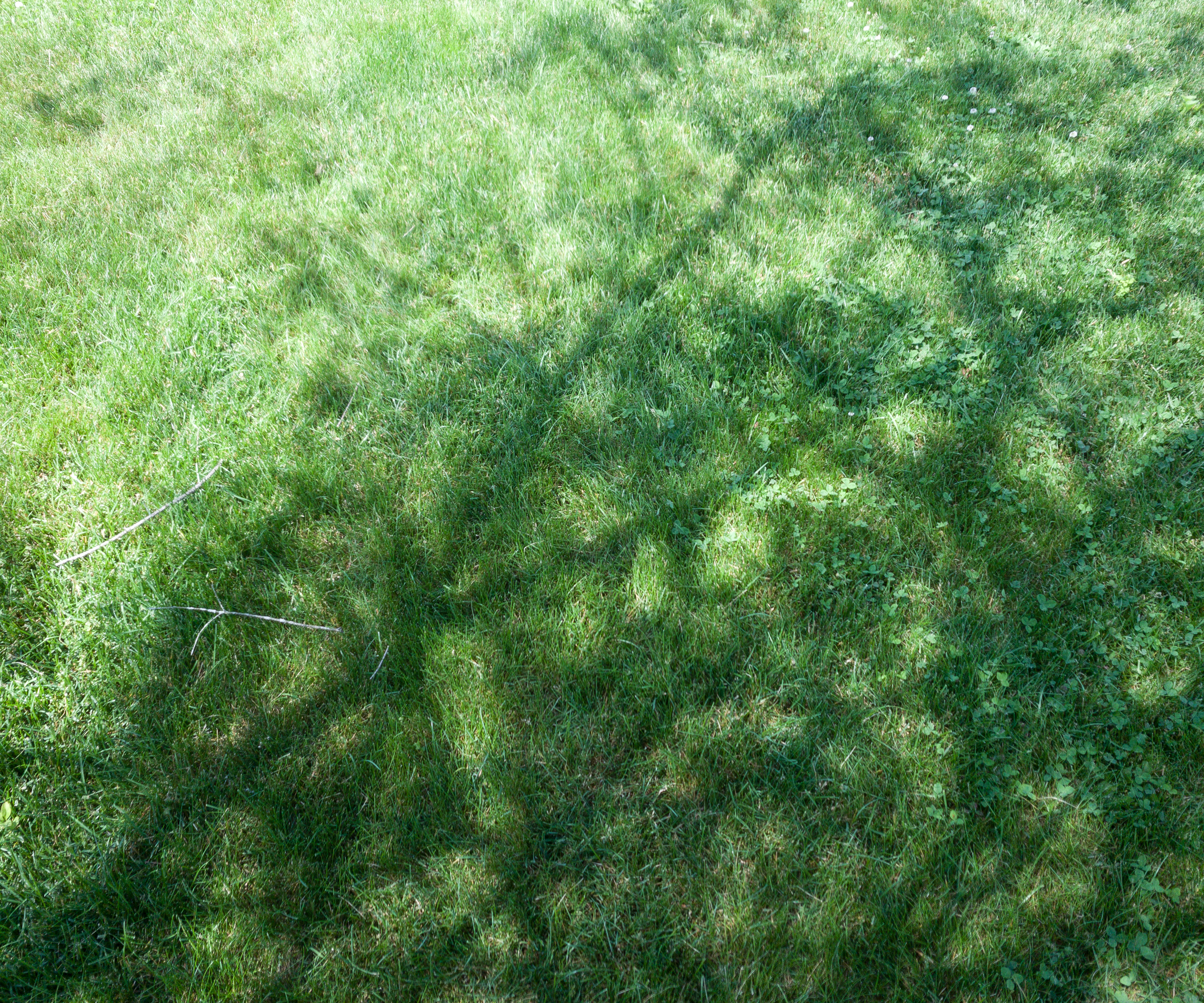 The liquid fertilizer mixed easily with the water and it sprays equally on the lawn.
I really love the sprayer! It's handy and easy to use. Remember to save it from your first box!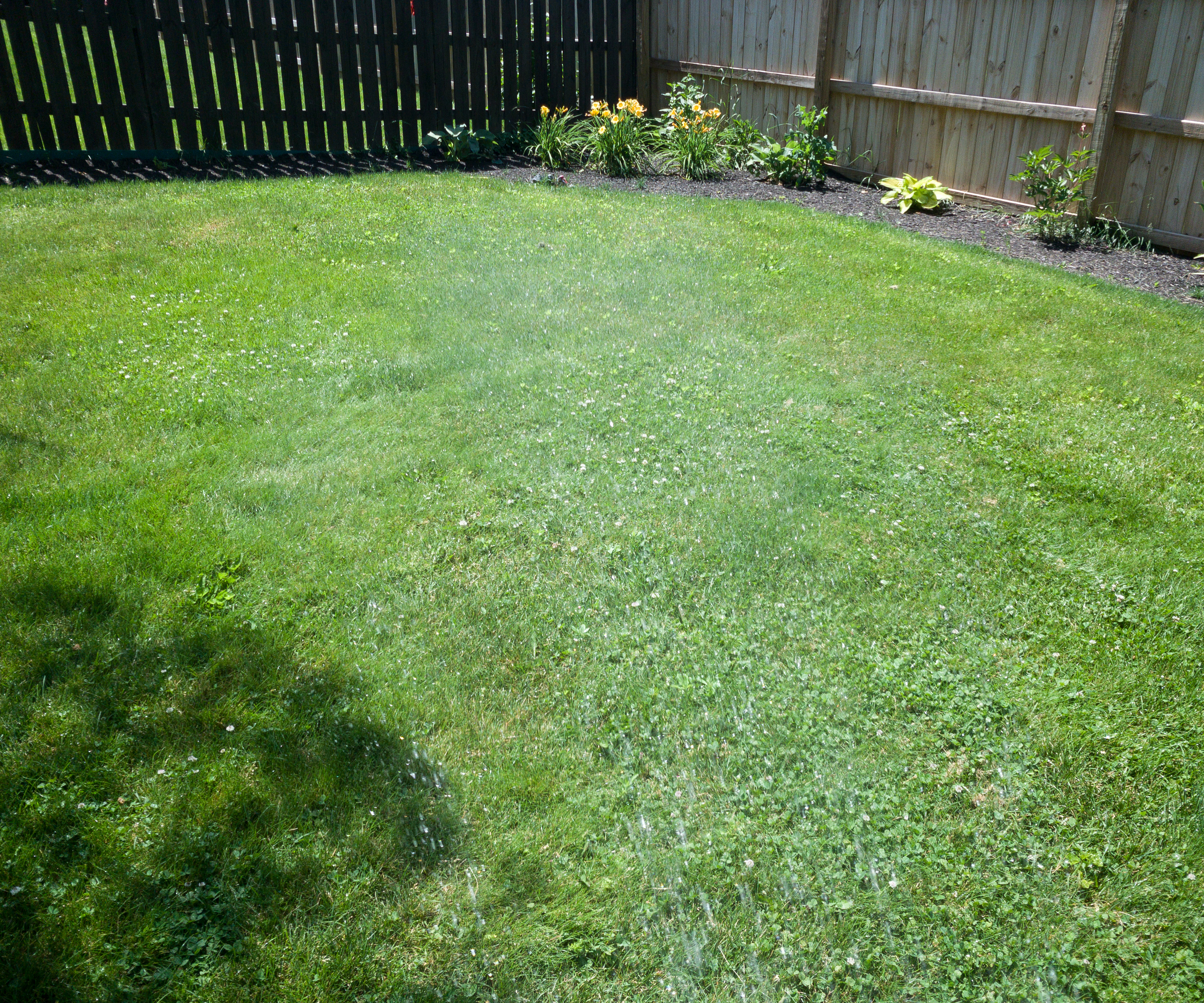 I sprayed more fertilizer on this part of our lawn since we had bigger plants that need more nutrition.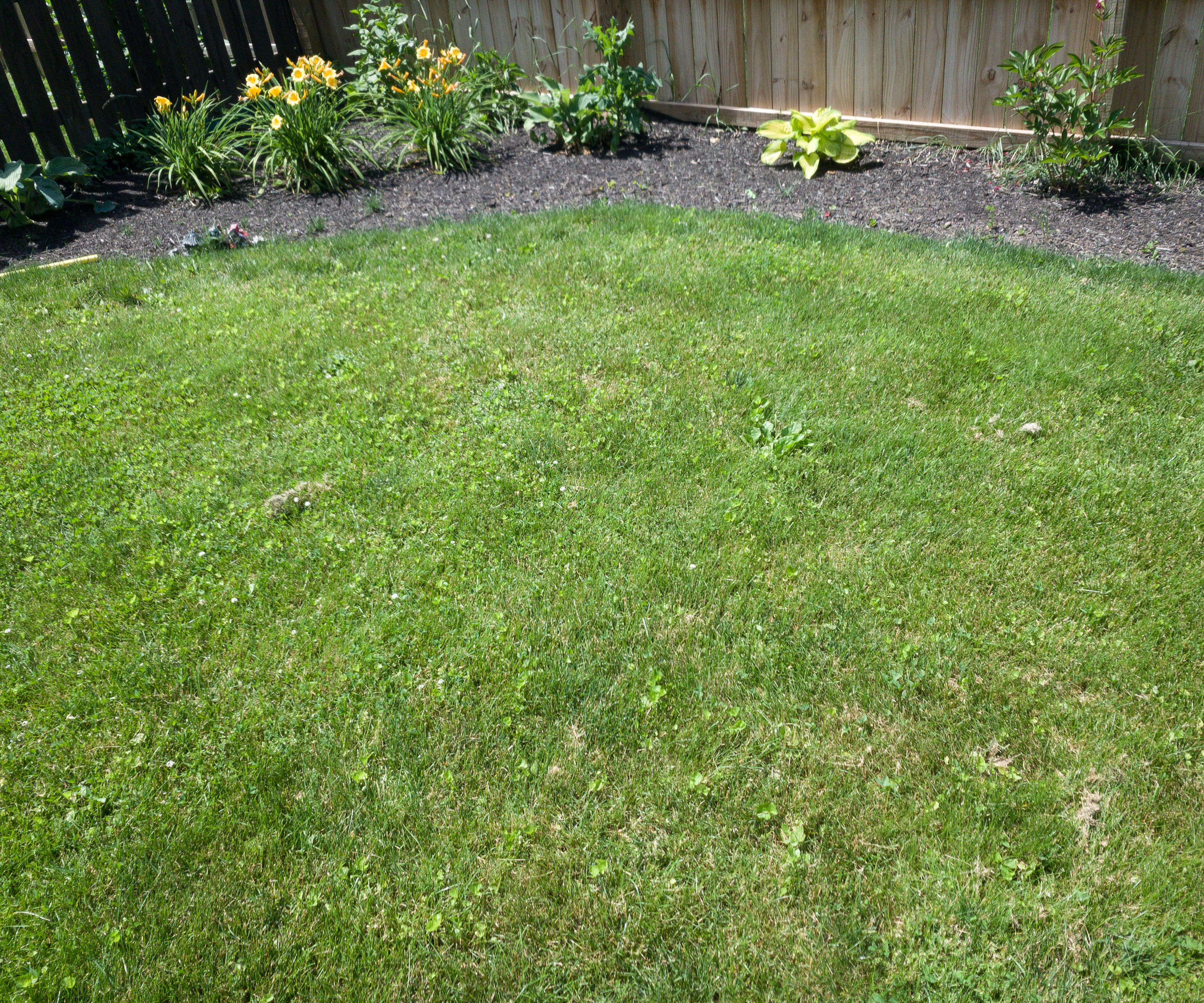 This is how this part looks before spraying.
This is how the grass looks because of Sunday's natural fertilizer. They're darker, thicker, and greener! All this is our existing lawn – we haven't yet attempted to overseed it.
Sunday offers an easy and non-toxic way of taking care of our lawn. This is our second box already and the results are great! After removing unwanted weeds from our lawn using the mixtures in our first box, now we put fertilizers to keep the grass green and healthy. This subscription ships right on schedule, just when our lawn needs it. It's perfect because as soon as we receive the box, we can start spraying them. Another thing I like about their products is that they are backed by science with no harmful ingredients in the treatments either! If you think caring for your lawn is a daunting task, Sunday might change your mind. They eliminate the need to go to the hardware store because everything will be sent to your door and customized for your lawn already!
What do you think of Sunday's lawn care plan?