Stitch Fix Kids is a personal styling service for kids clothing ranging from sizes 2T to 14. At $20 styling fee for each box, you'll get 8 to 12 items with retail price ranging from $10 to $35 when it is shipped to you. You will be asked to share some styling preferences first when you sign up for this box so that the items included will be curated accordingly. If there are clothes that don't fit your child, you can always return them by the return envelope included in the box. If you do decide to keep all of the items, you will get 25% off on the whole box.
This is the review of Stitch Fix Kids for Little Girls.
The fix arrived in a brown box!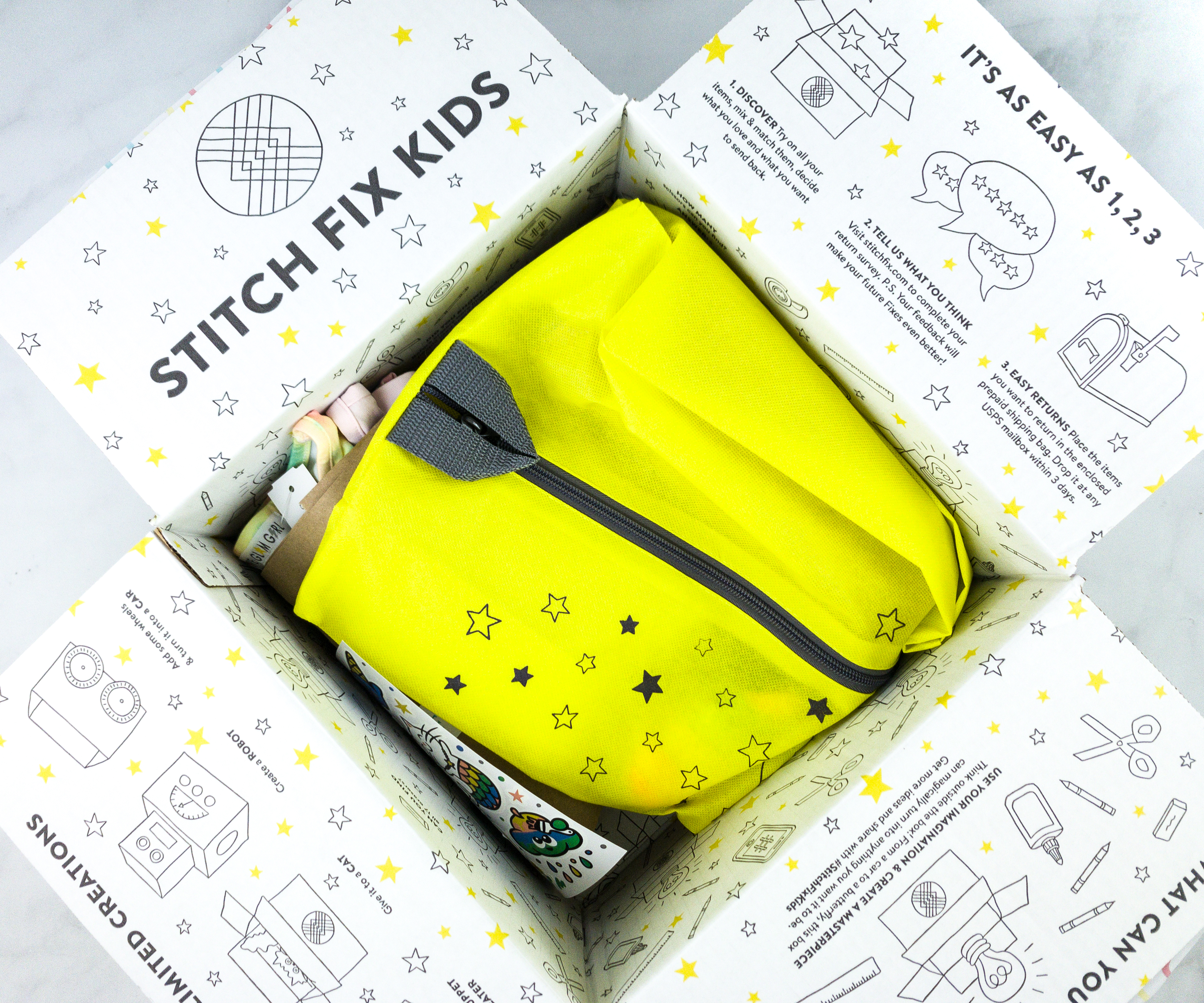 The flaps of the box contain everything you need to know about how the service works.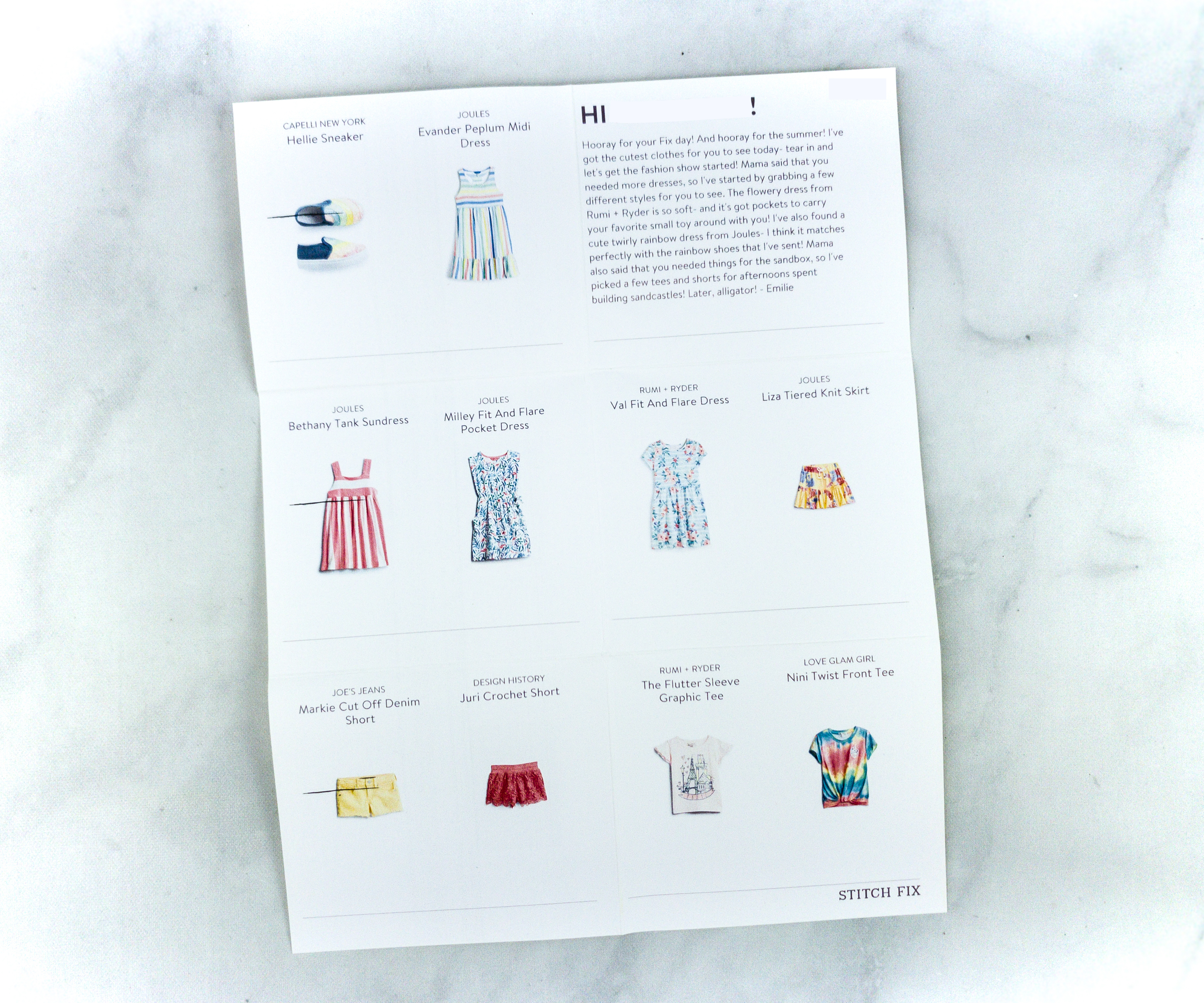 There is a list of all the items included in this box.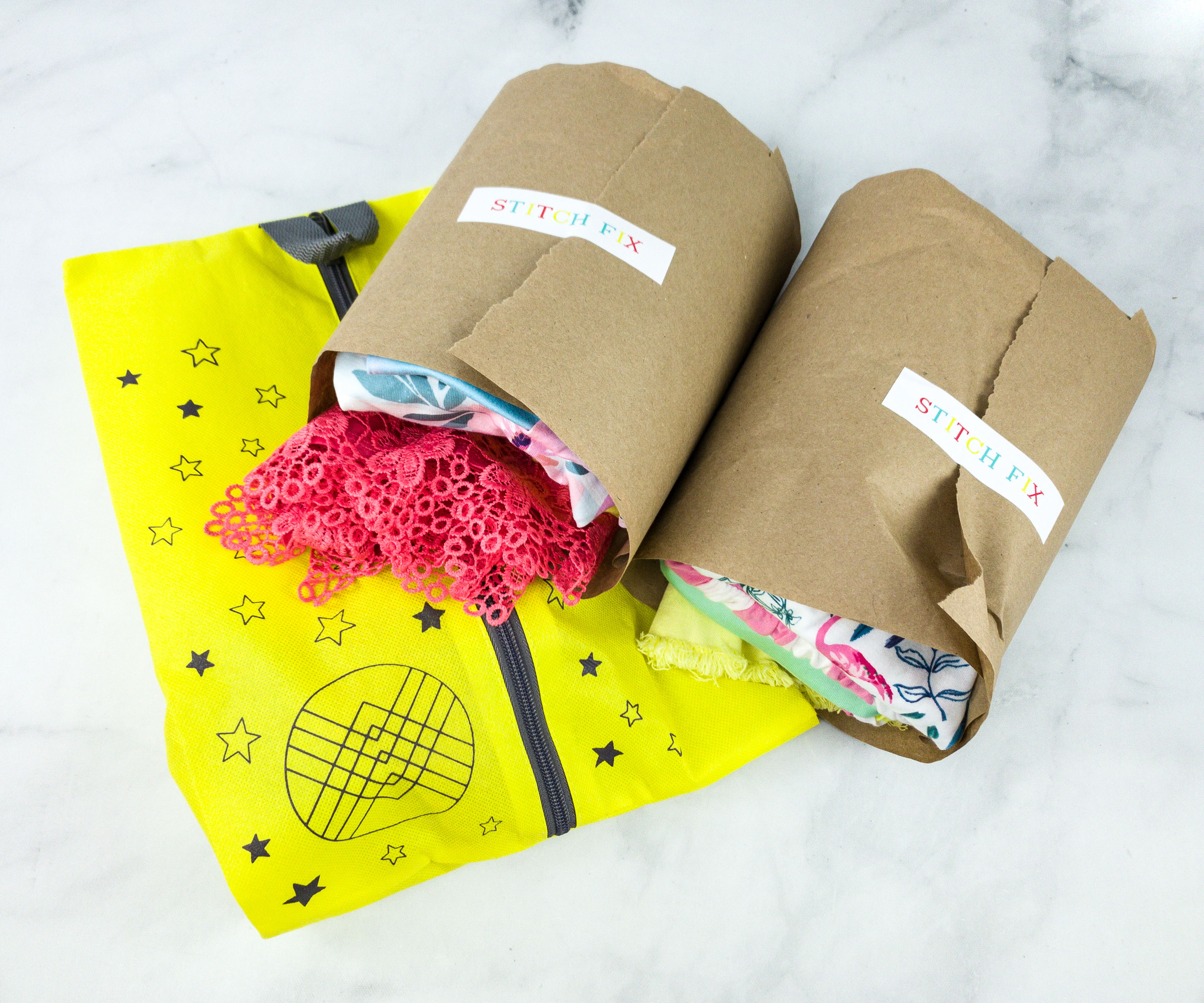 All the items are wrapped in brown paper with a colorful Stitch Fix sticker.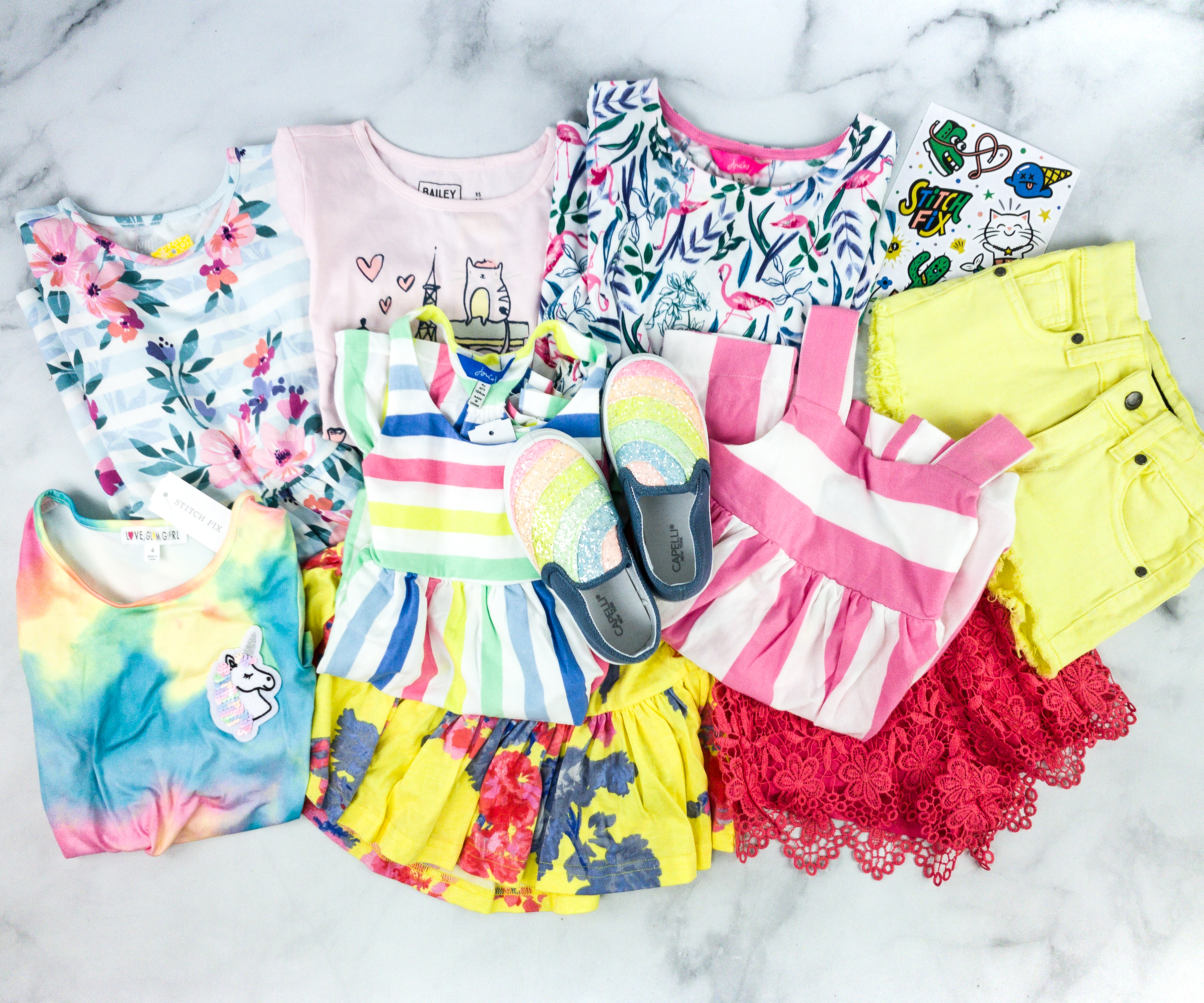 Everything in my box!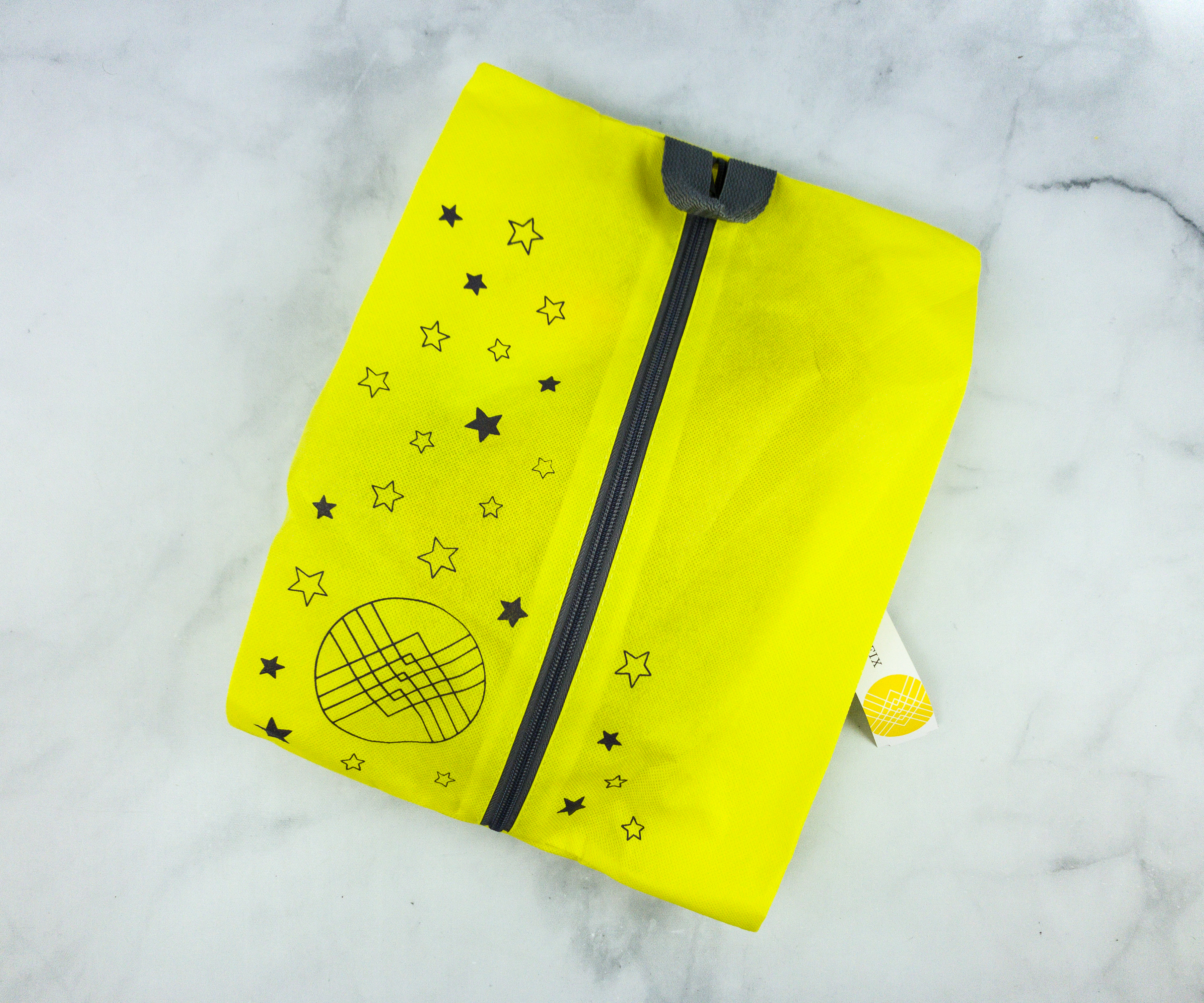 Capelli New York Hellie Sneaker ($20) The sneakers were packed in a yellow pouch that can double as a traveling case!
These sneakers look really bright and fun!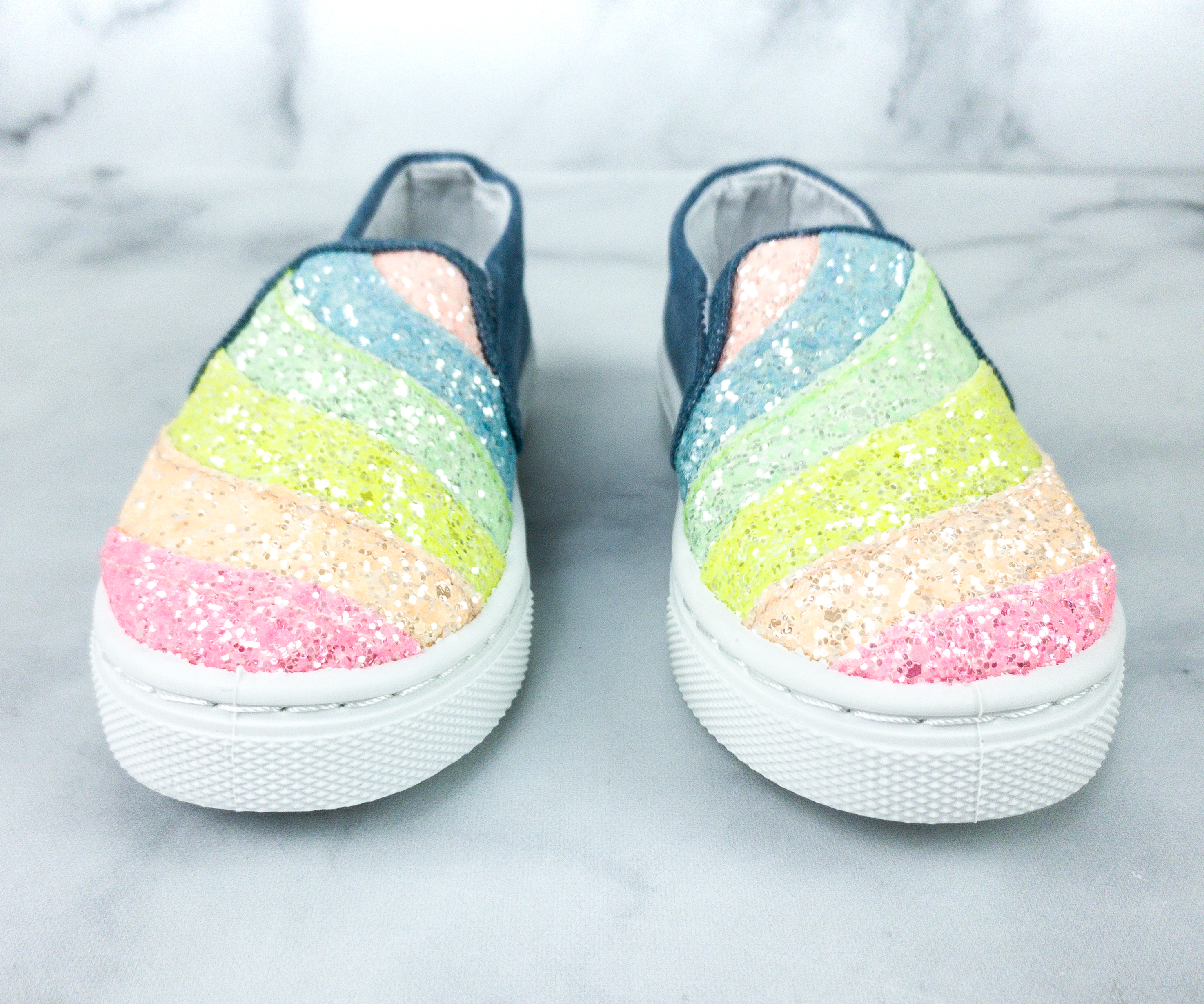 The front has a pastel rainbow pattern and it's sprinkled with glitters all over!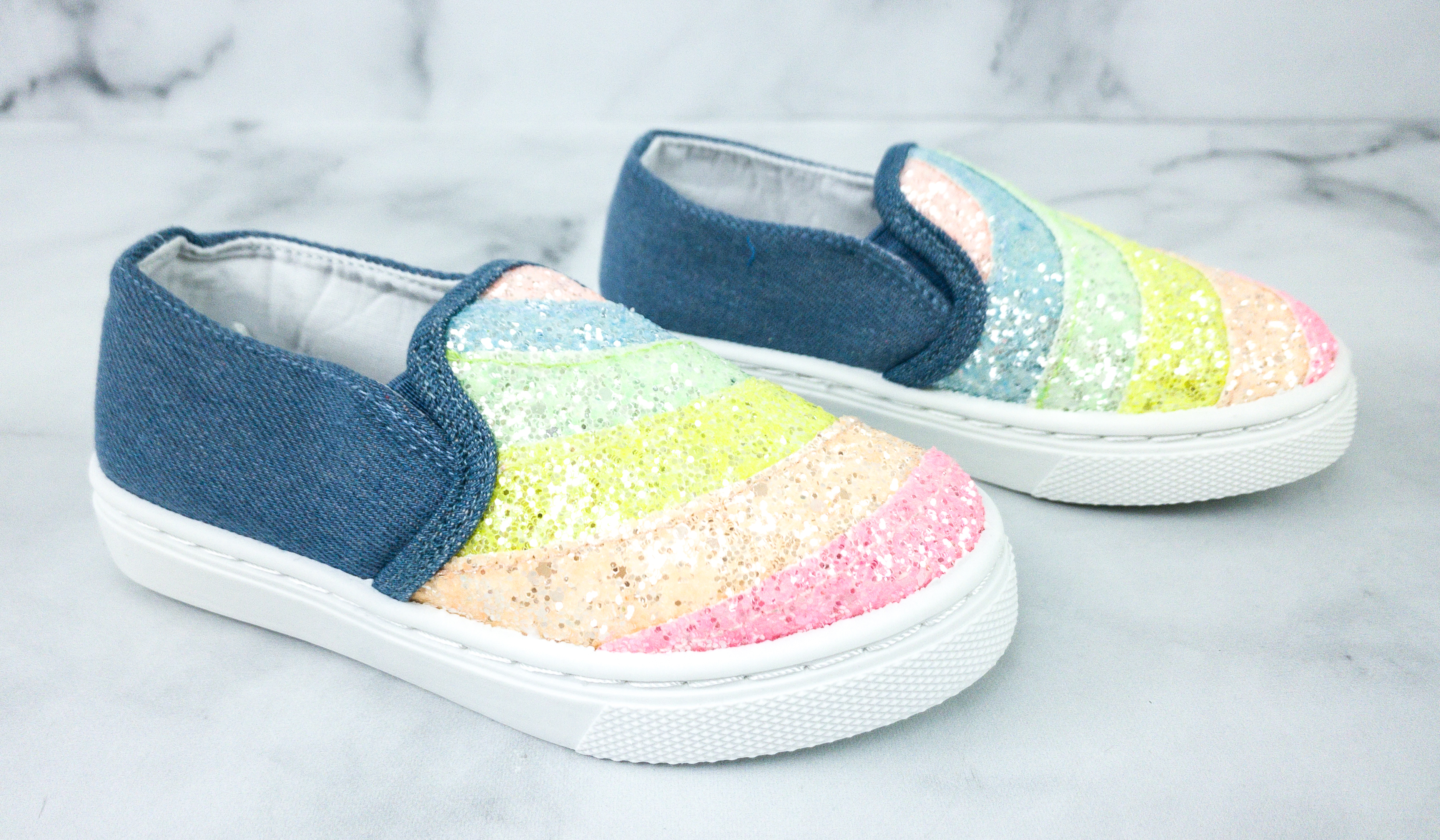 The back part is denim color, which balances out the whole look.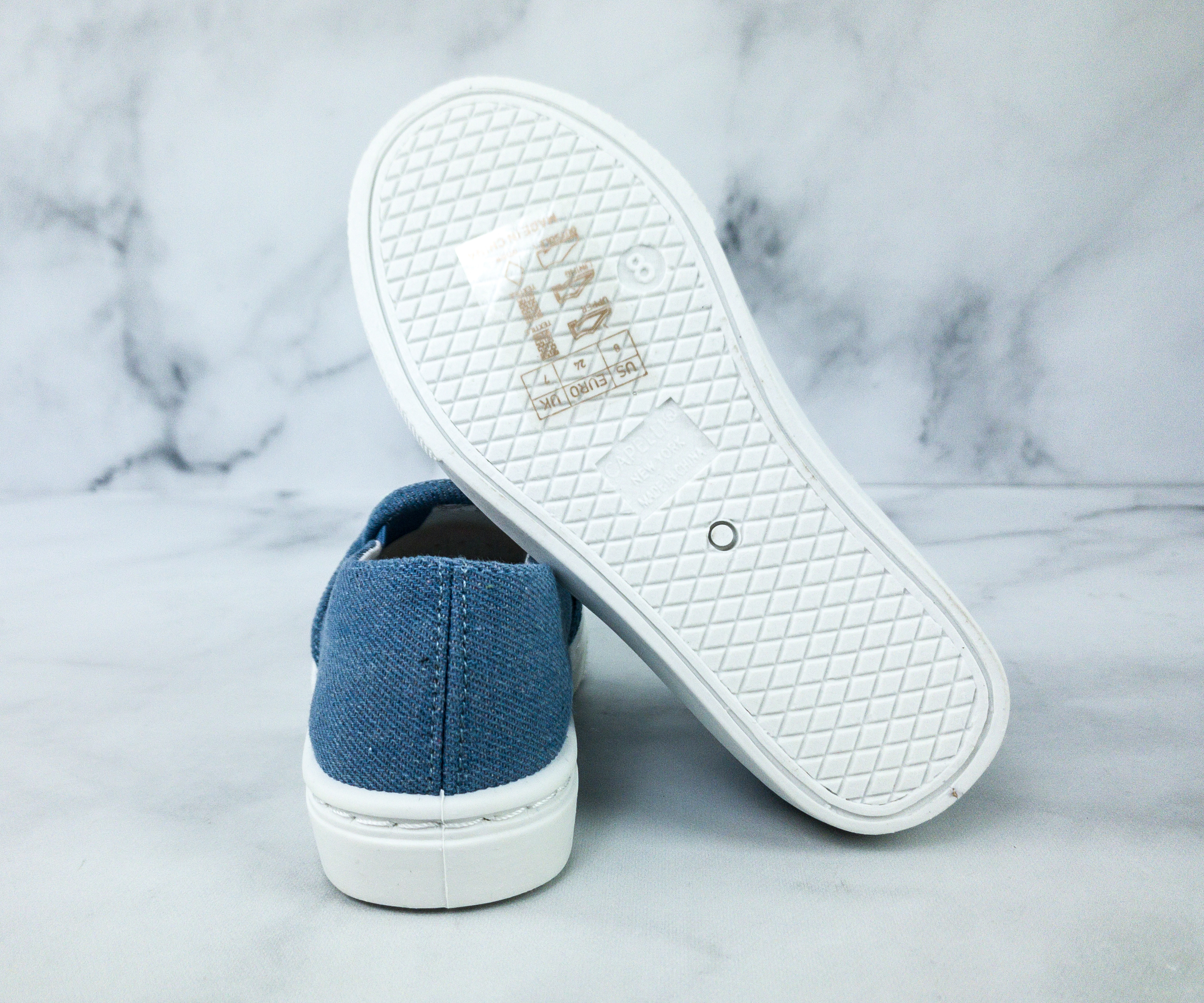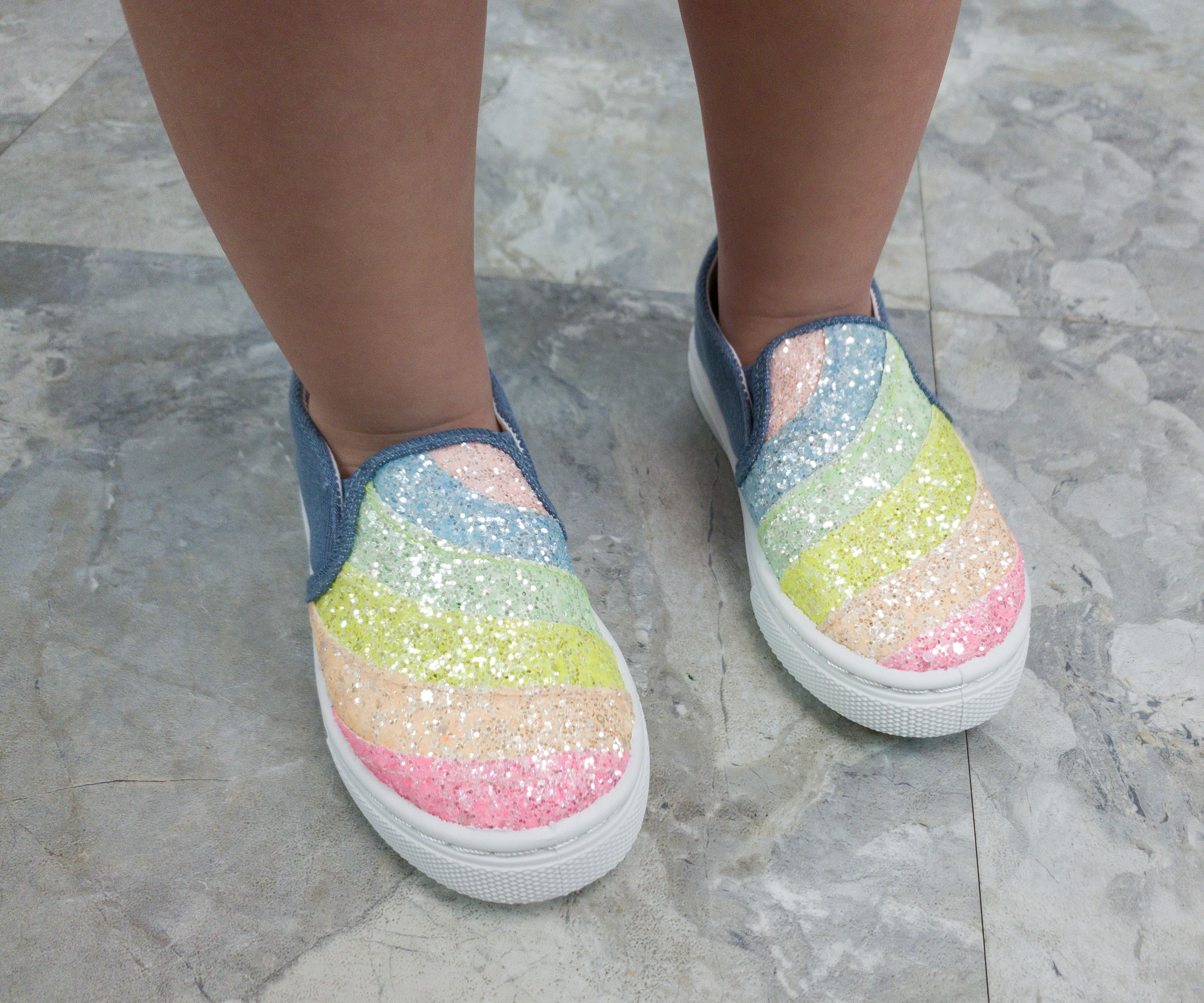 This design is just perfect for little girls. My daughter liked it because of how shiny the glitters were! This will go well with any outfit!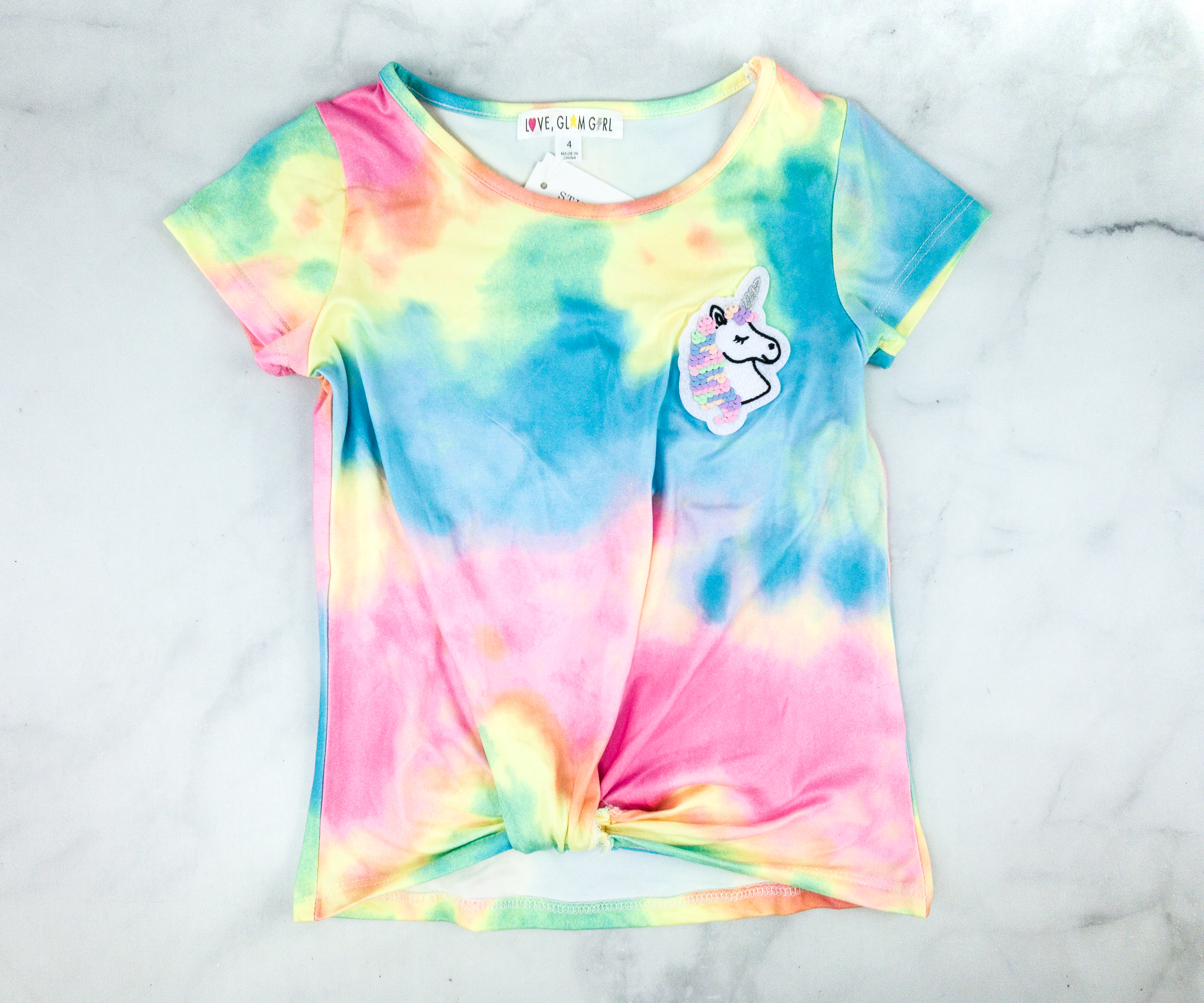 Love Glam Girl Nini Twist Front Tee ($16) Tie-dye tees are perfect for summer. This one is made with soft and breathable fabric, so it'll be comfortable for my daughter no matter how hot it gets outside.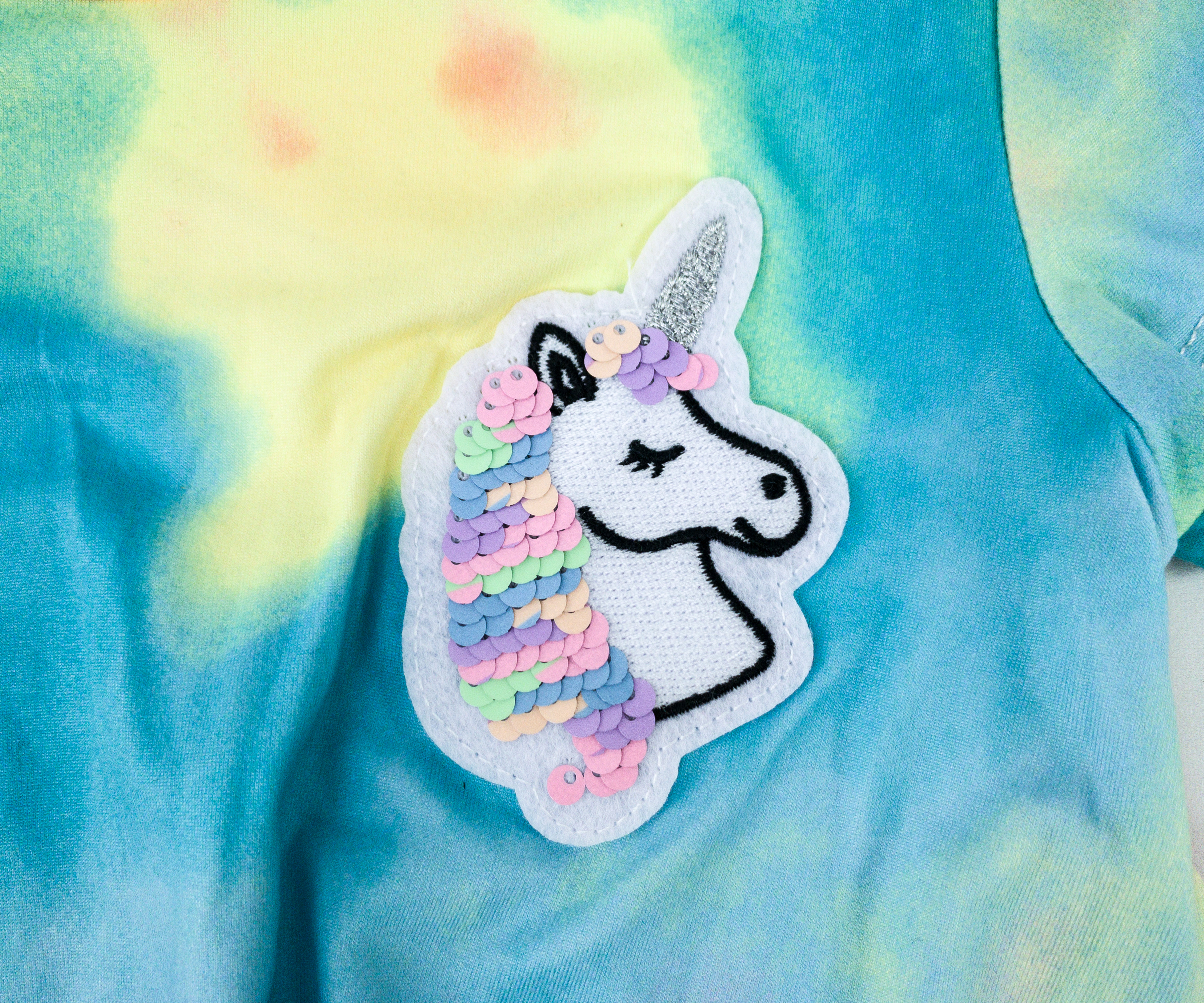 It has a unicorn patch with colorful sequins for the hair and a glittery horn! It's so cute!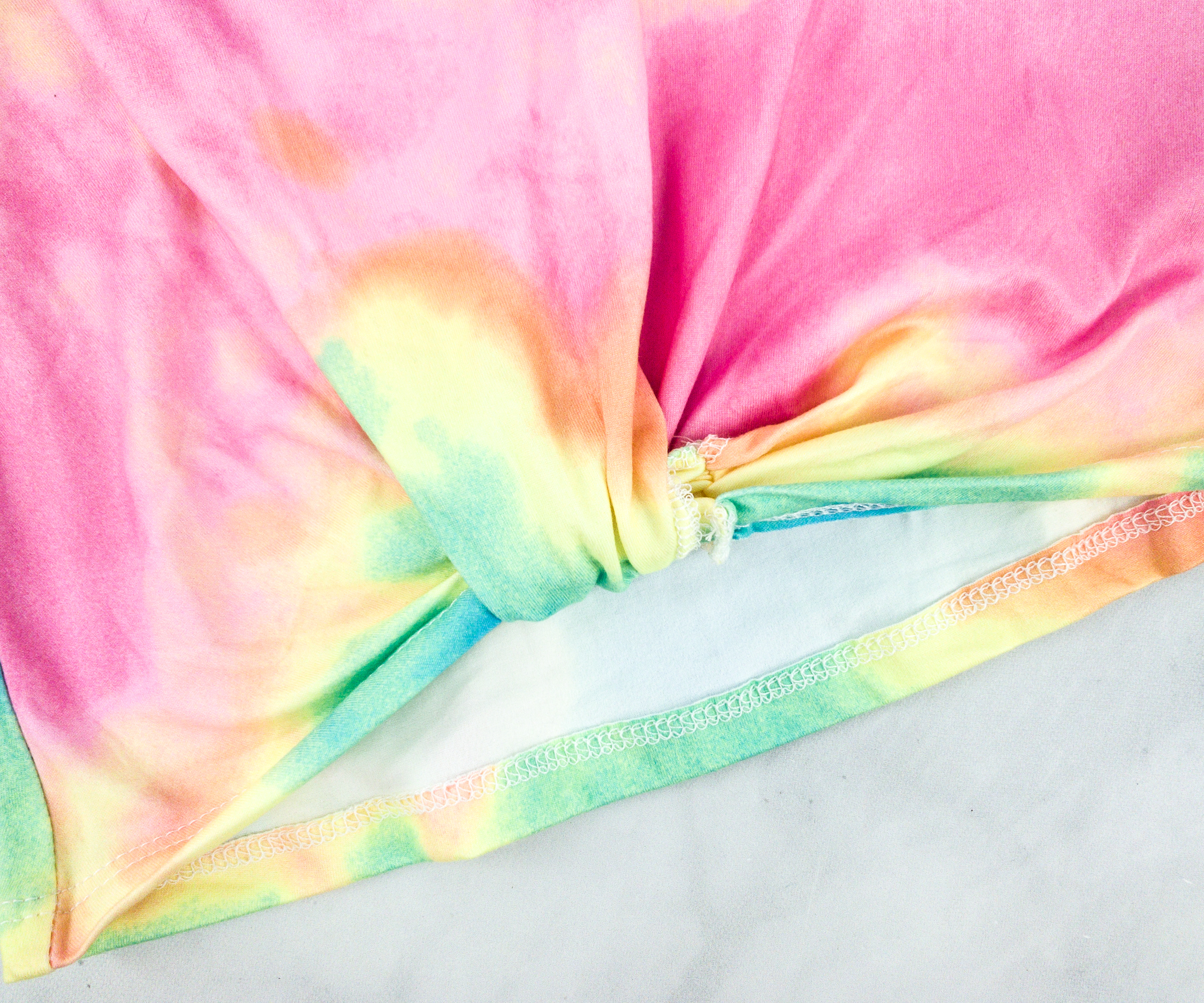 The front has a knot twist which adds flair to the whole look!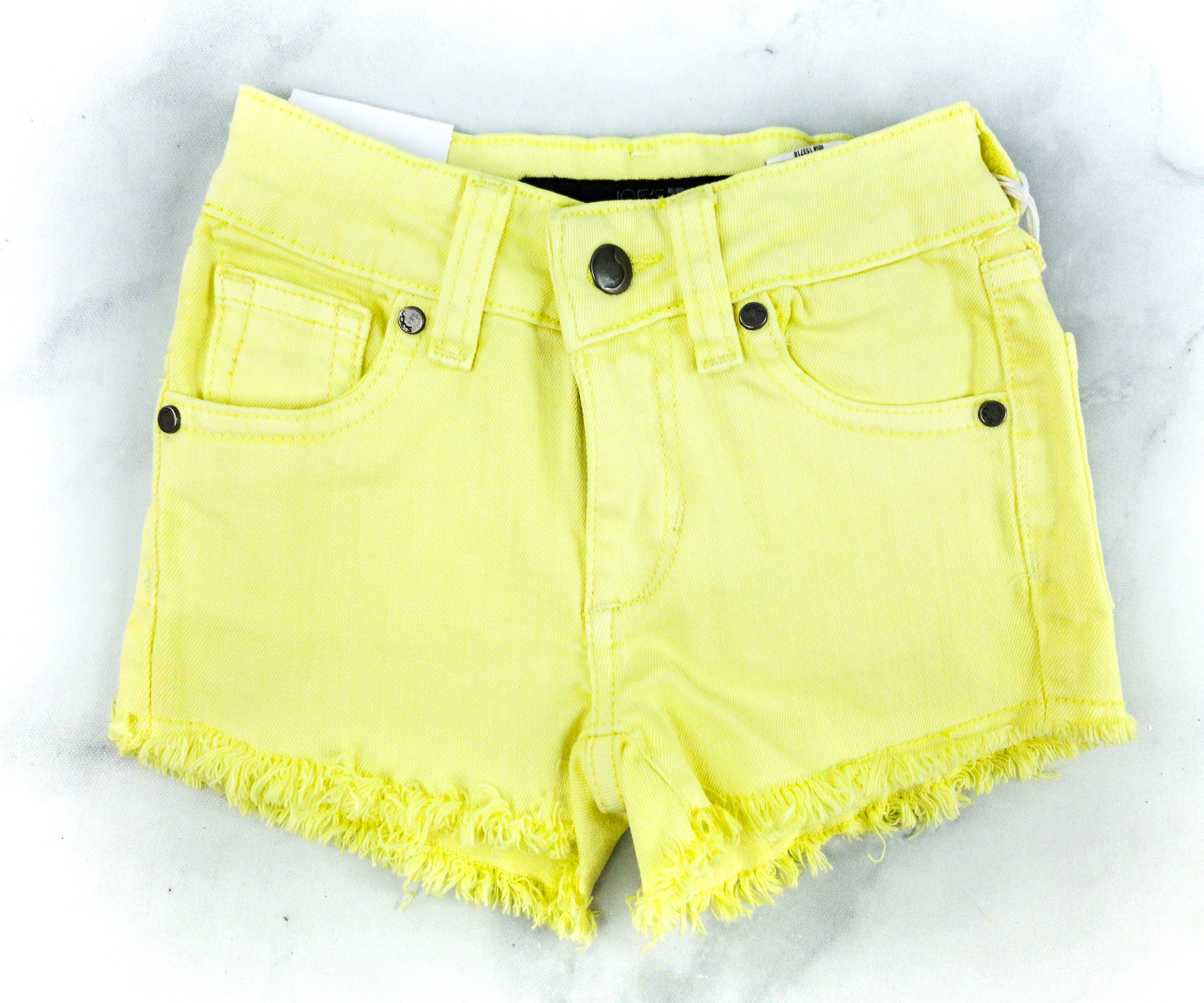 Joe's Jeans Markie Cut Off Denim Short ($24) To pair with the colorful tee is this yellow cut-off shorts. The fringe at the hem gives it a more edgy look, which I like. This is a great pair to wear on the beach or even on a walk at the park!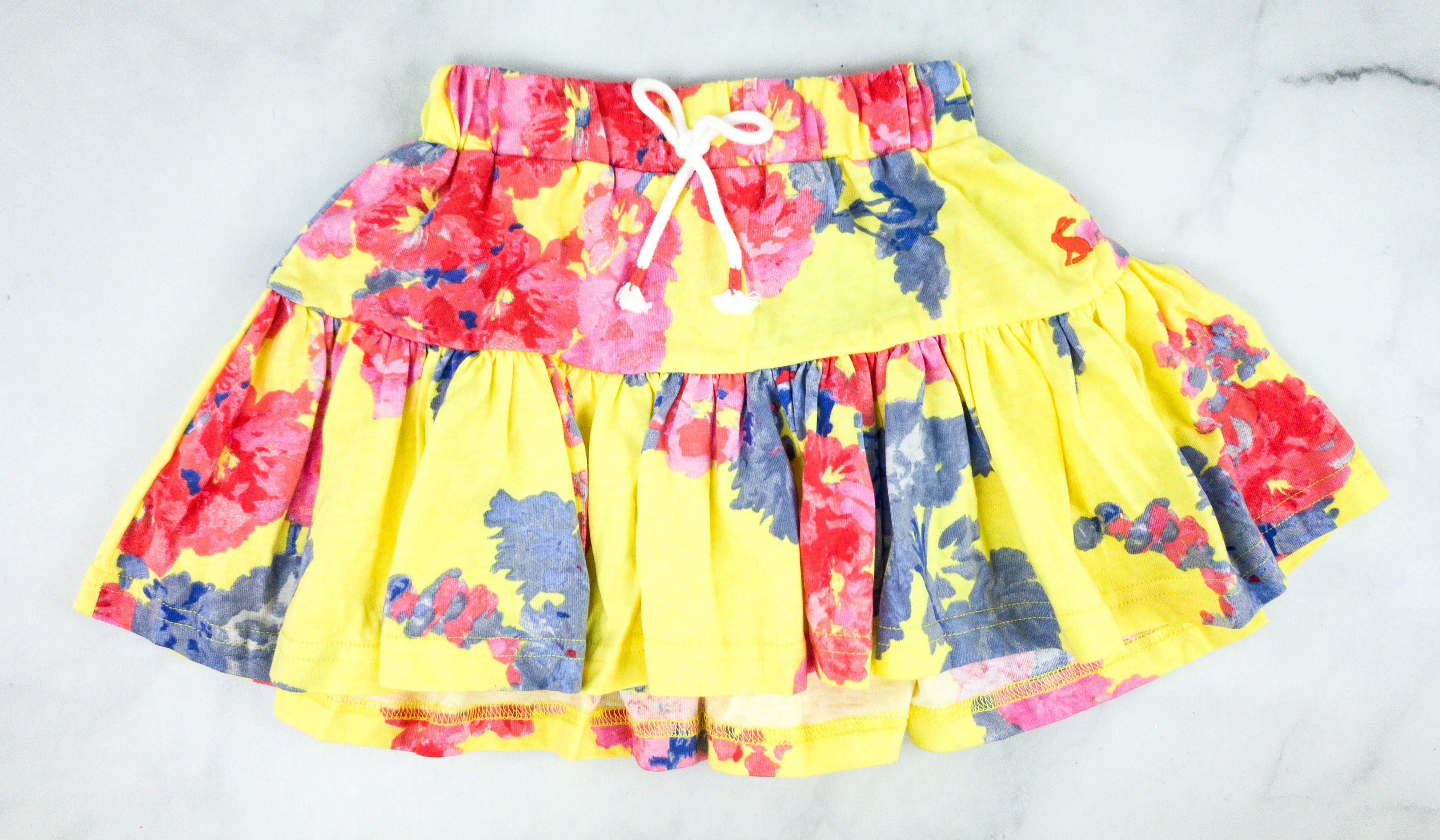 Joules Liza Tiered Knit Skirt ($22) This skirt makes another pretty option for pairing with the tee! It has a floral pattern that's just vibrant.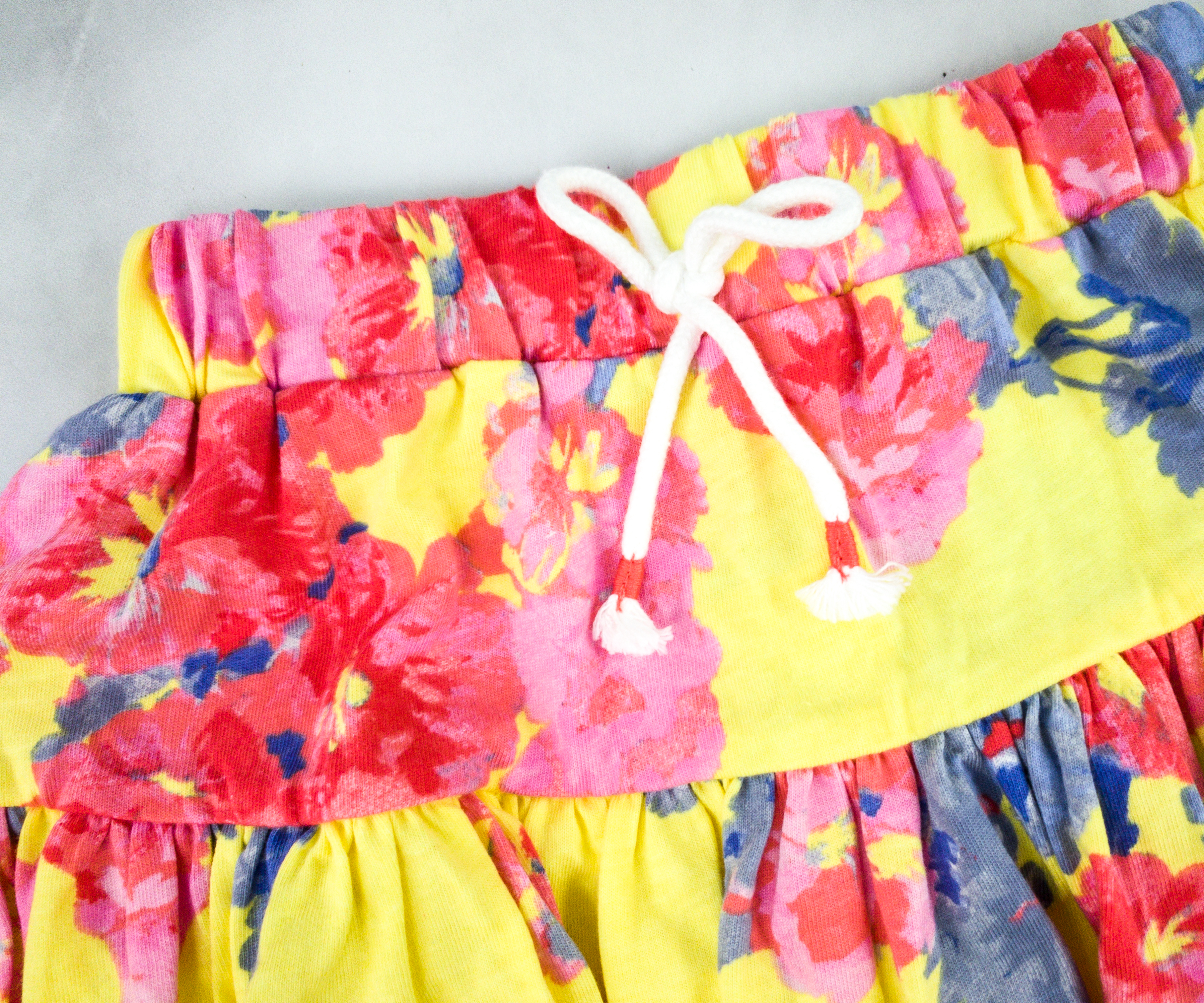 The waistline is elastic and there's a tie that you can use to tighten or loosen it depending on your child's preferred fit.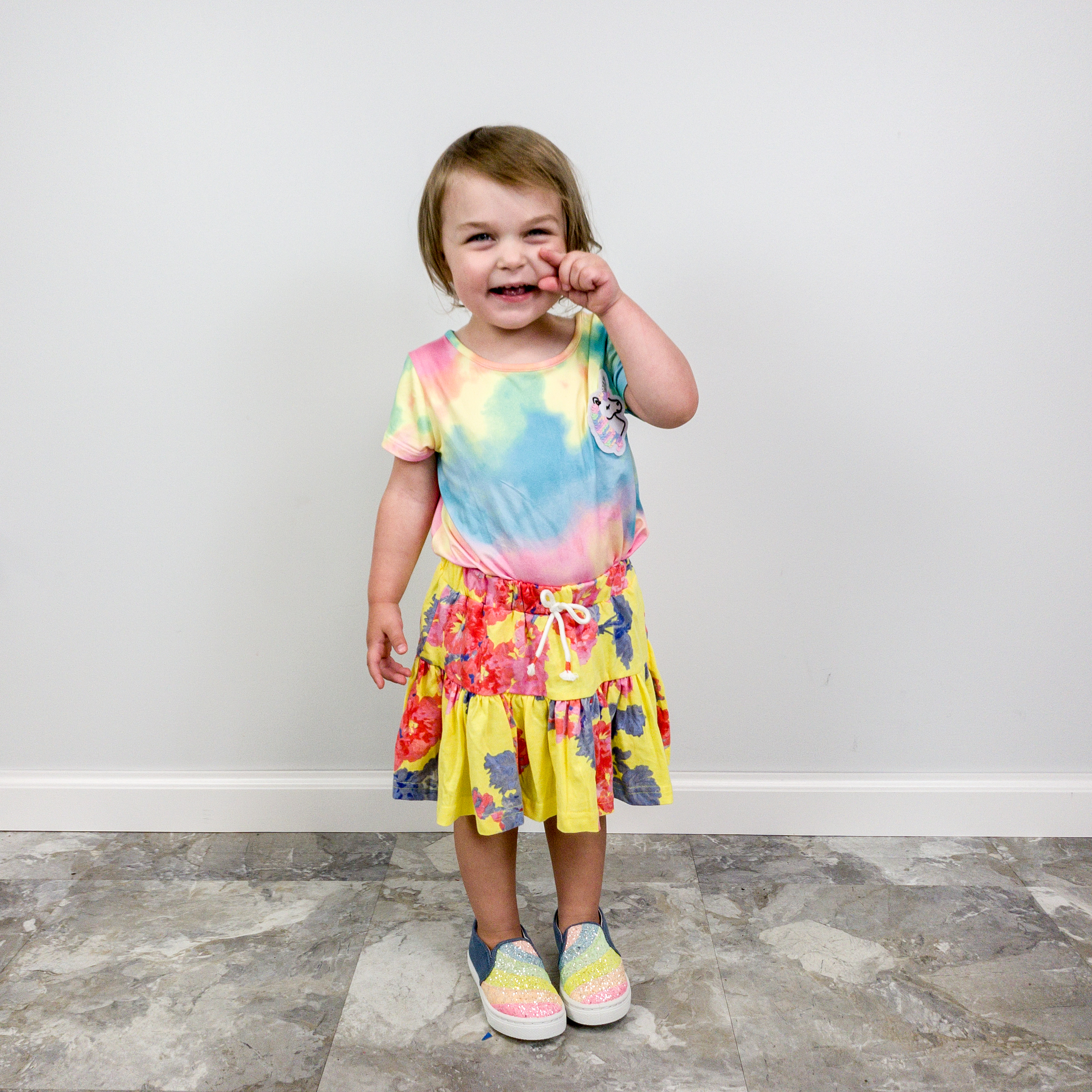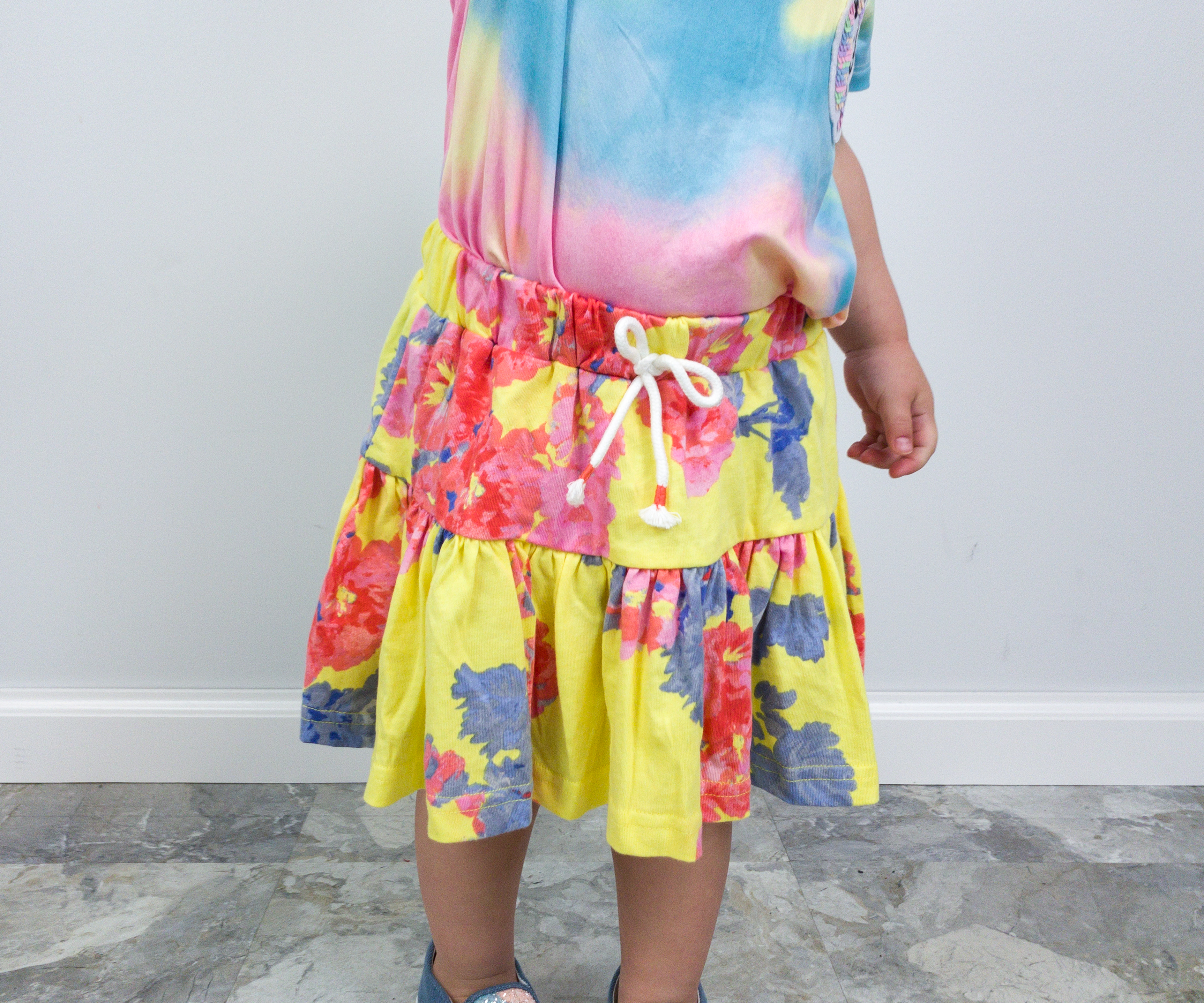 Design History Juri Crochet Short ($22) This shorts with lace is too pretty! Whether paired with a simple shirt or a blouse, it looks amazing.
The lace is floral and it looks really dainty! The waistband is also stretchy so it's easy to take off when in need of a bathroom break.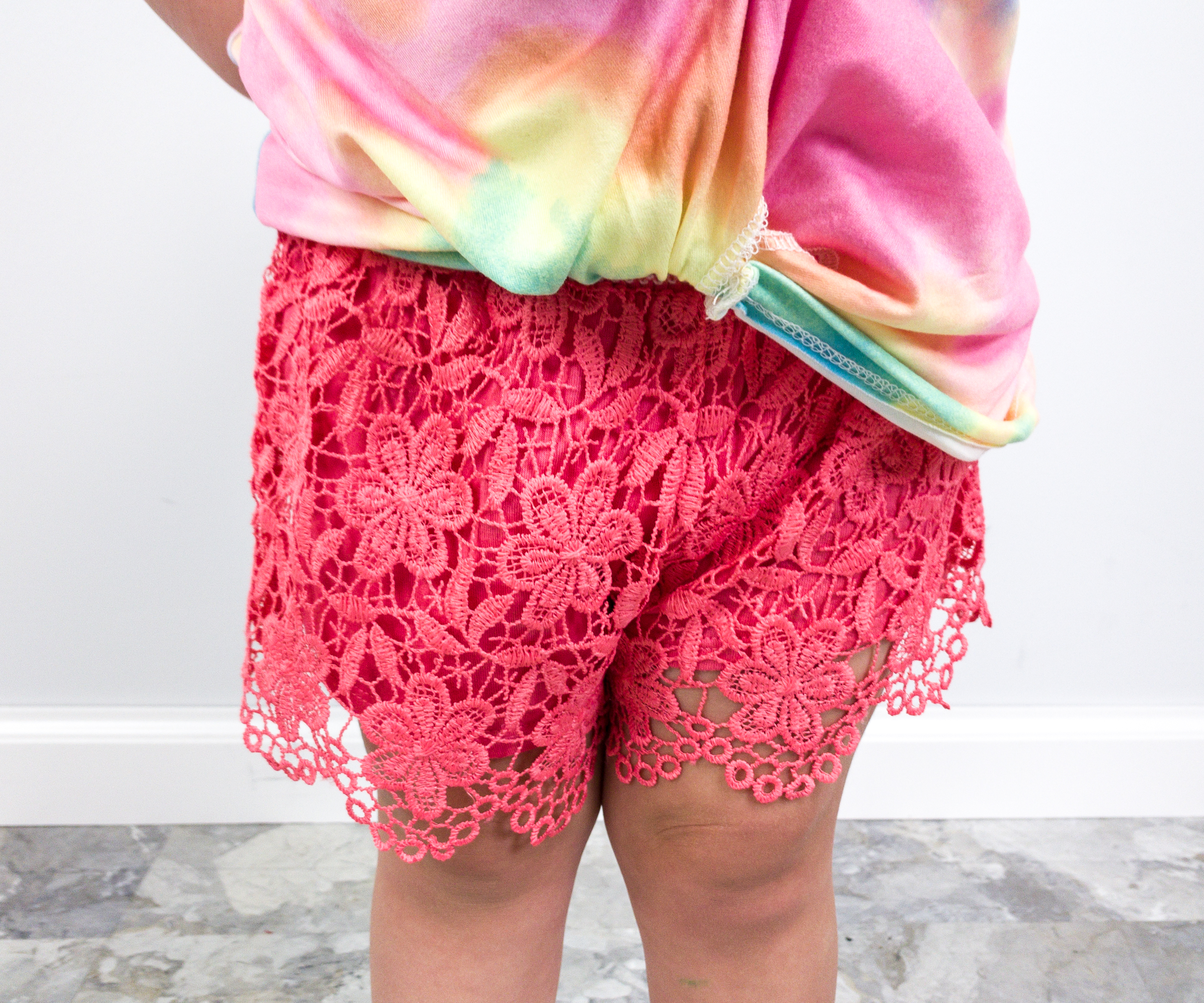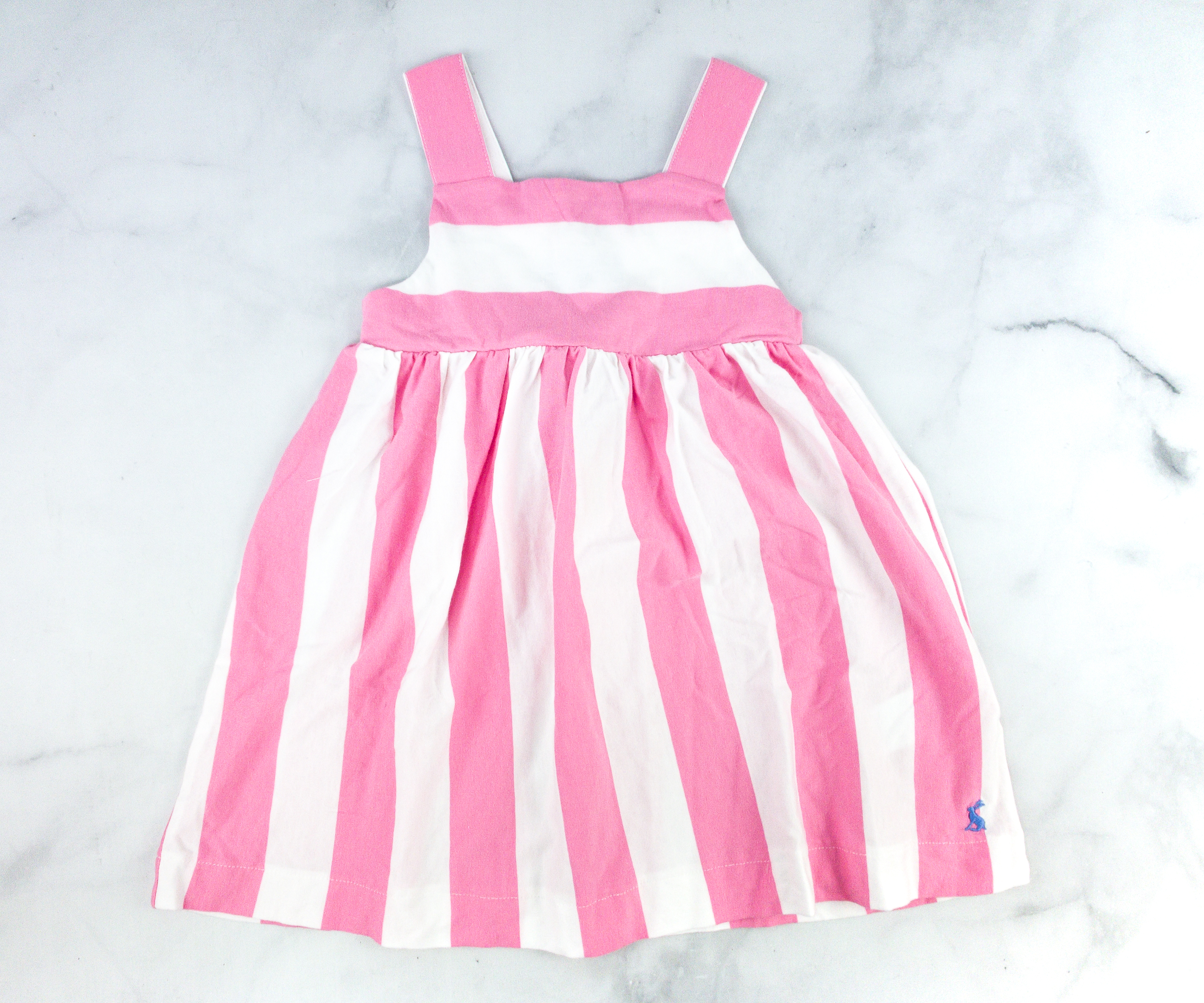 Joules Bethany Tank Sundress ($26) It's a white and pink striped sundress! I love how age-appropriate the design is.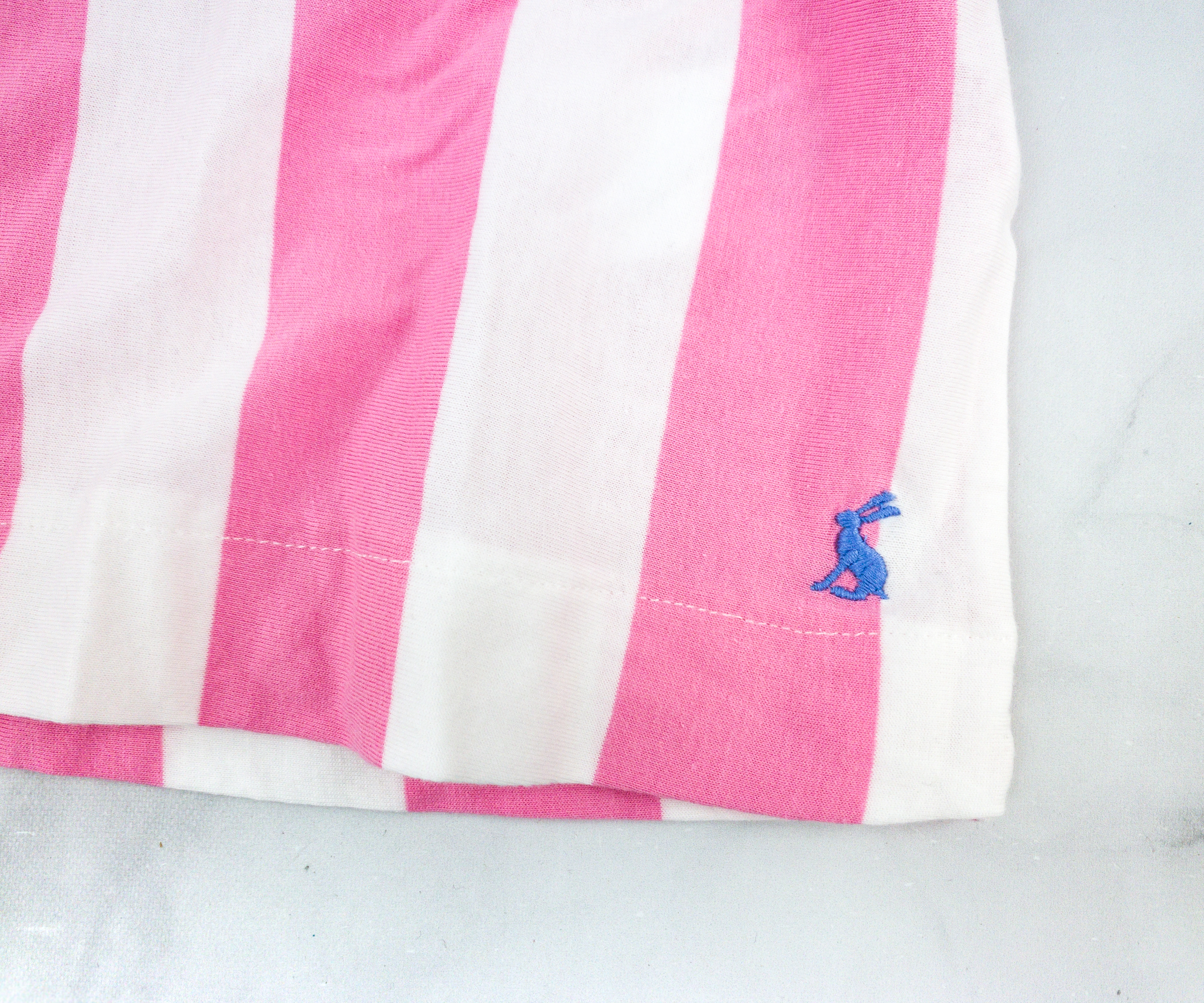 It's dainty and girly. The brand logo is also embroidered near the hem of the dress.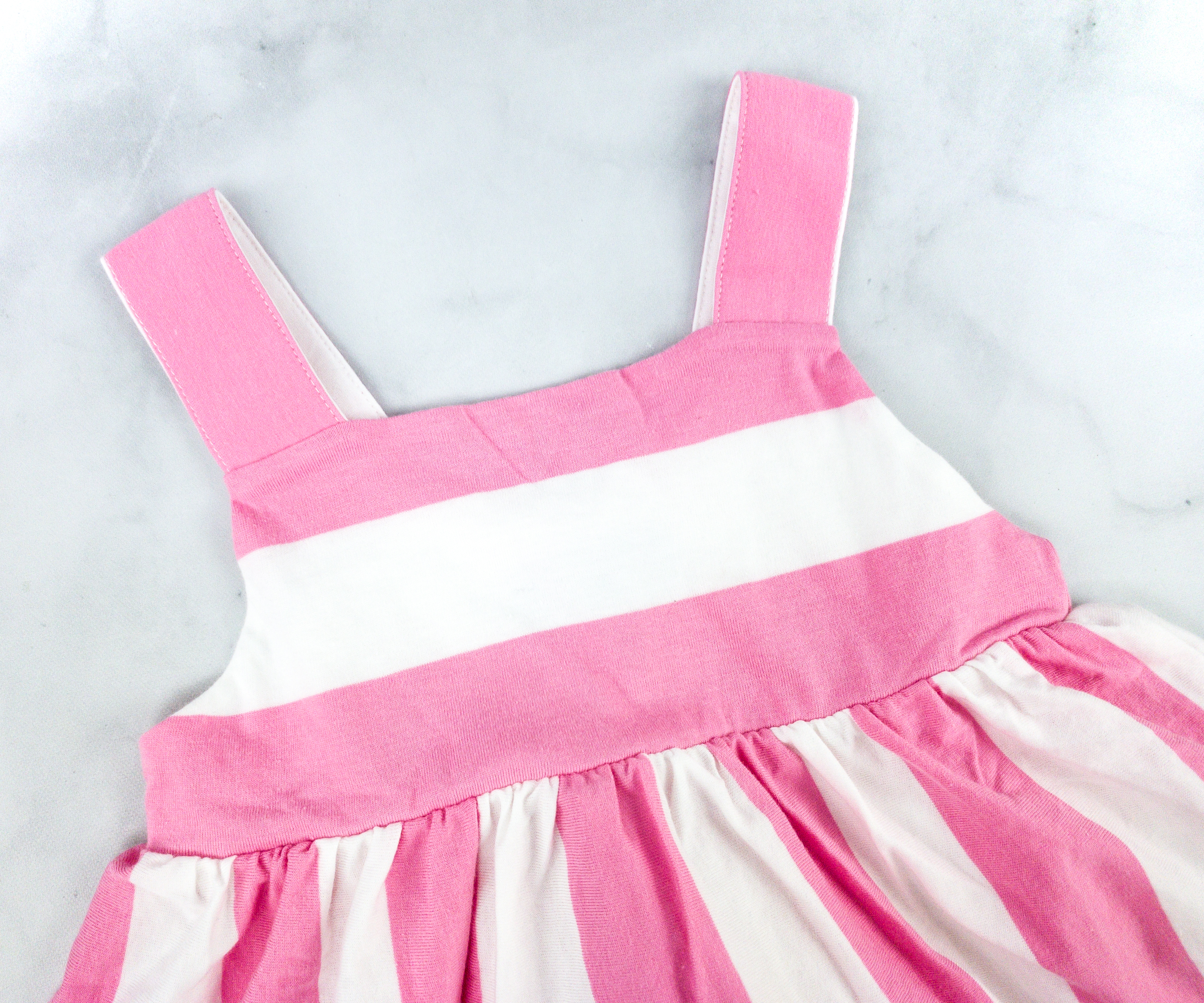 The top bodice fits well while the skirt is loose and wide to give those little legs room to run around!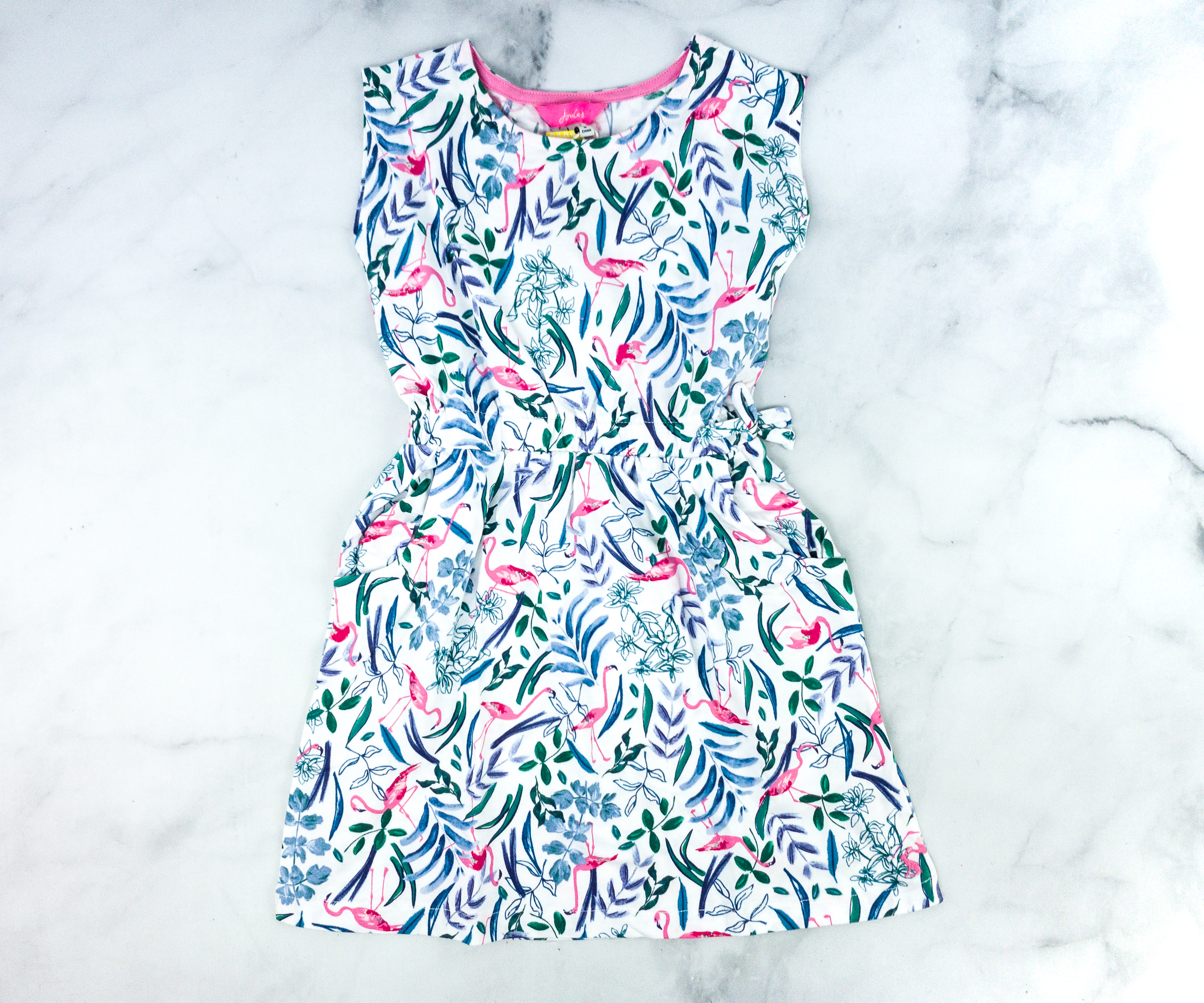 Joules Milley Fit and Flare Pocket Dress ($26) Here's another dress, and it has a more formal vibe. The tropical design is charming. I see this as something she can wear on a family dinner or for visiting the grandparents!
It has an adjustable waistband plus two side pockets!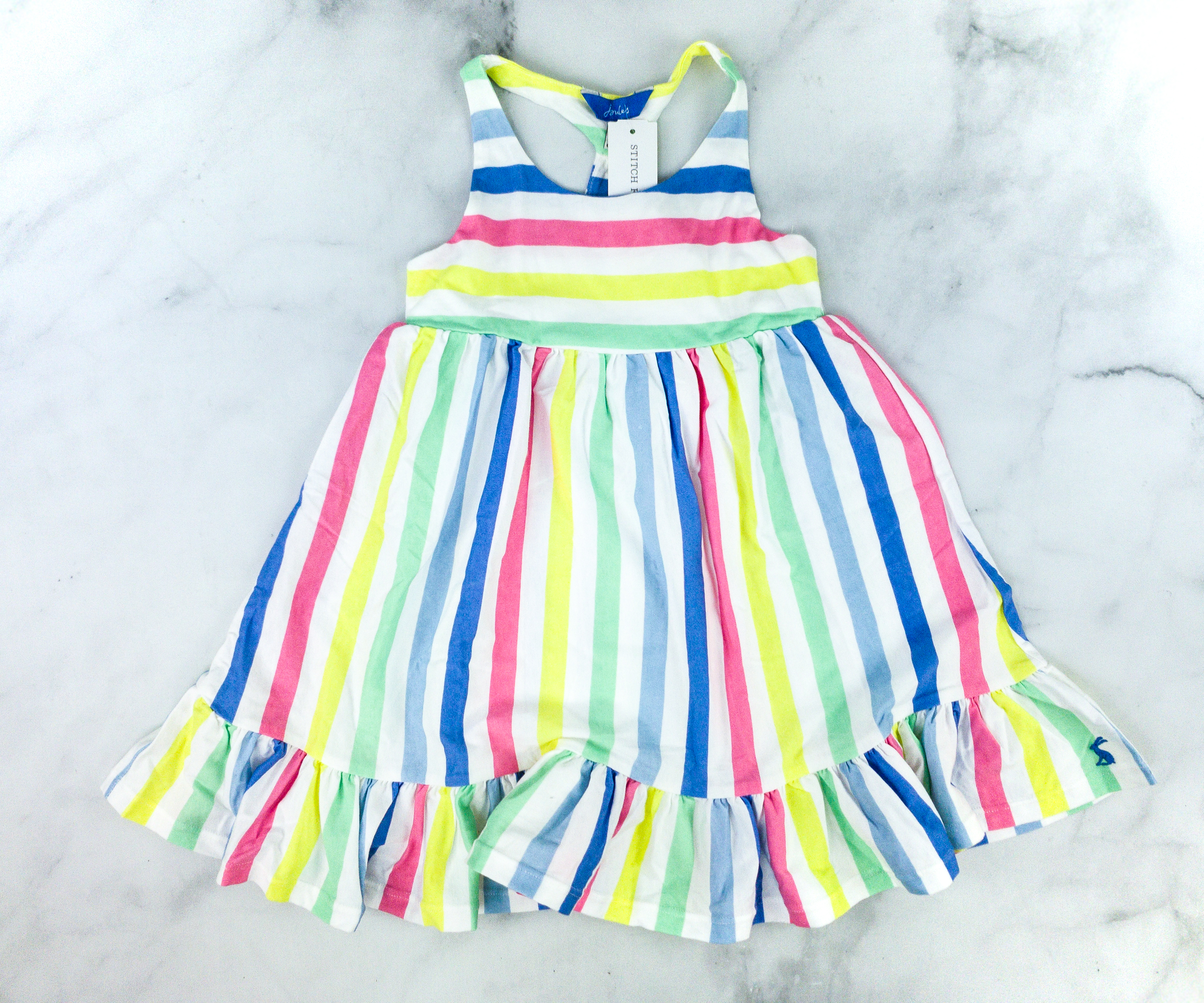 Joules Evander Peplum Midi Dress ($32) This midi dress is from the same brand as the pink and white striped sundress. It's also striped, but more colorful!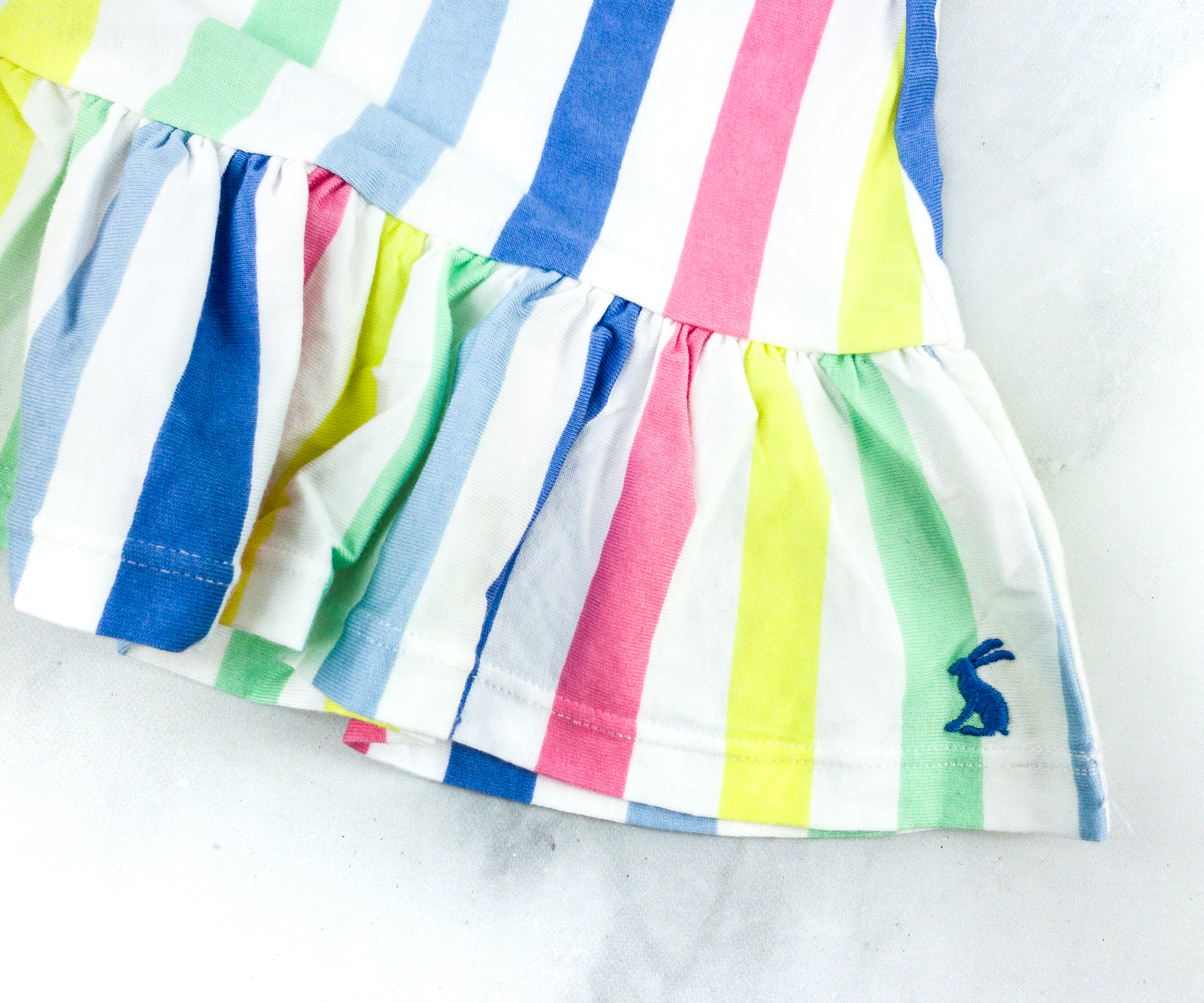 The peplum cut dress also has the brand logo embroidered near the hem, proving its authenticity.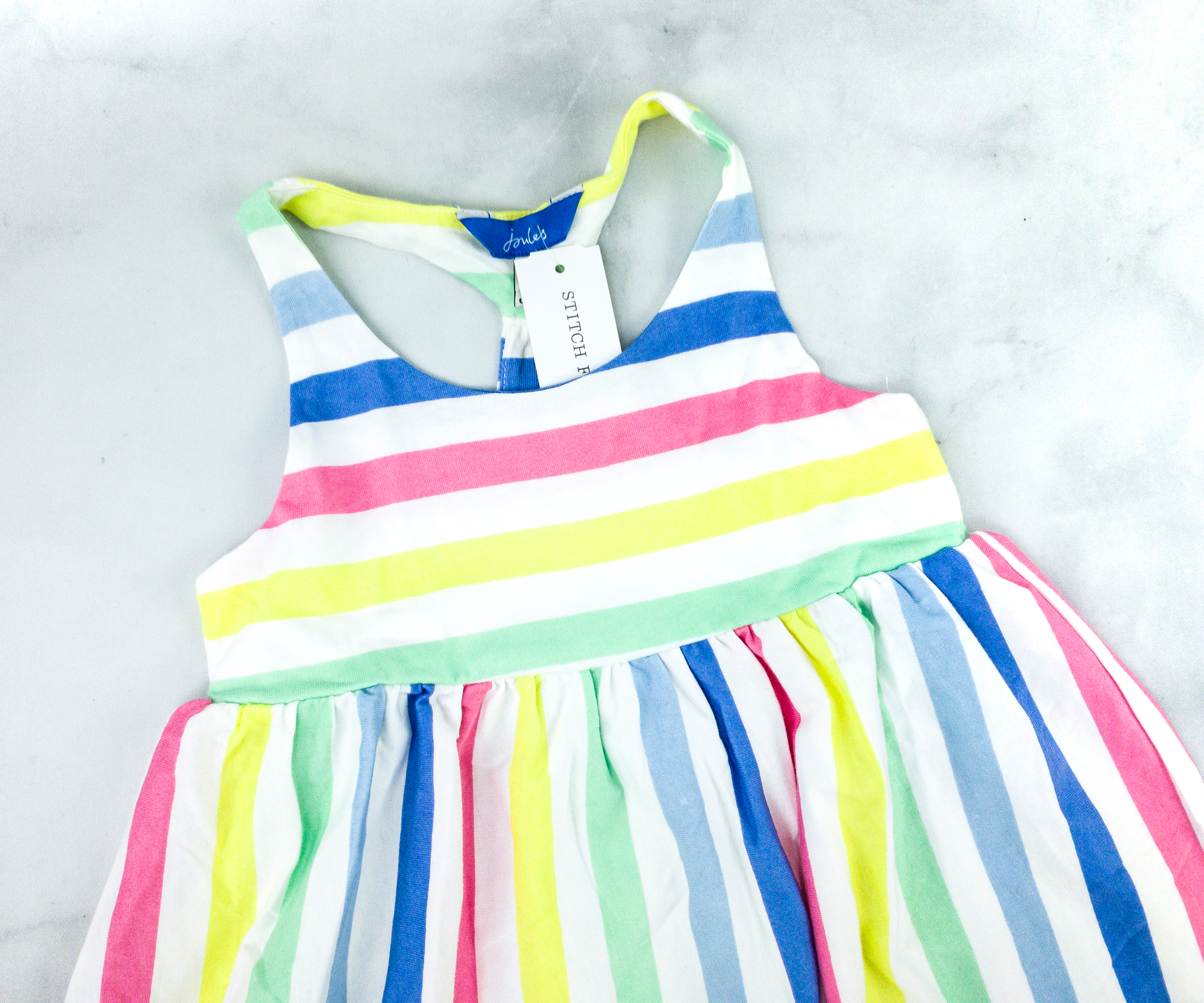 It's something my daughter could wear on a playdate because it's loose and the fabric is super comfortable.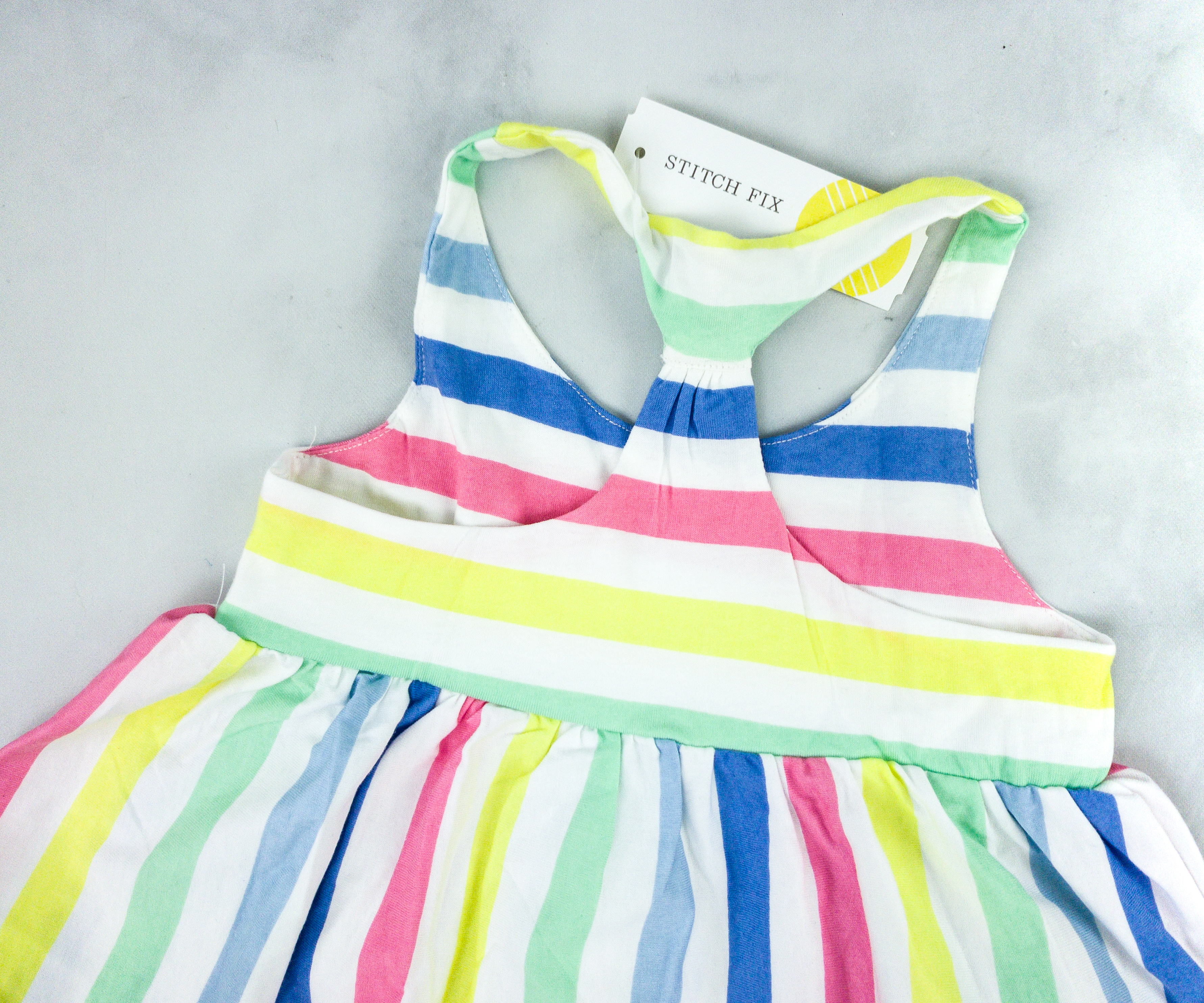 The racerback provides more freedom of movement. I really like this because it can be topped with a plain cardigan to change the whole look!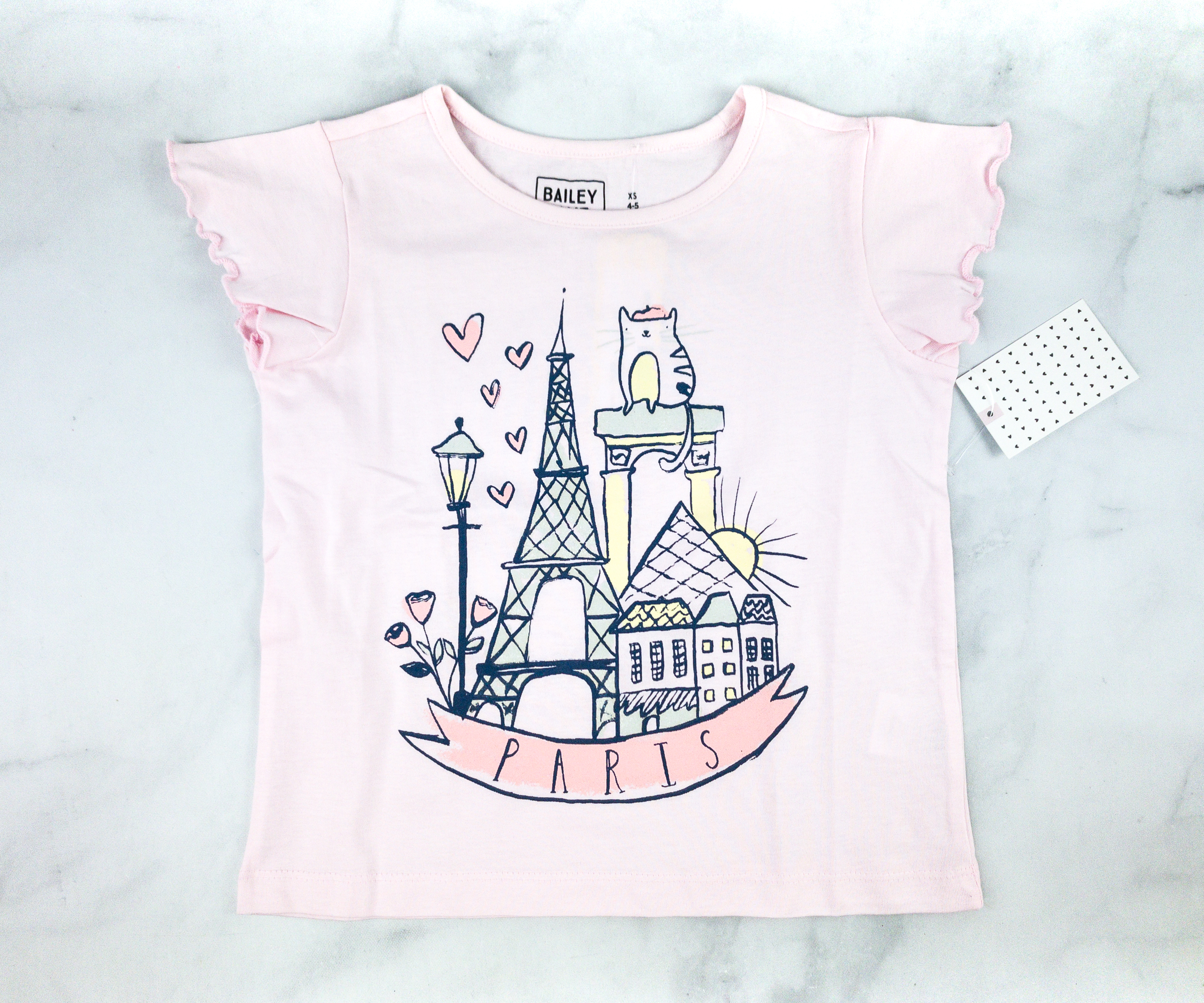 Rumi + Ryder The Flutter Sleeve Graphic Tee ($14) This graphic tee has semi-butterfly sleeves with ruffles, adding a touch of cuteness to the comfy top.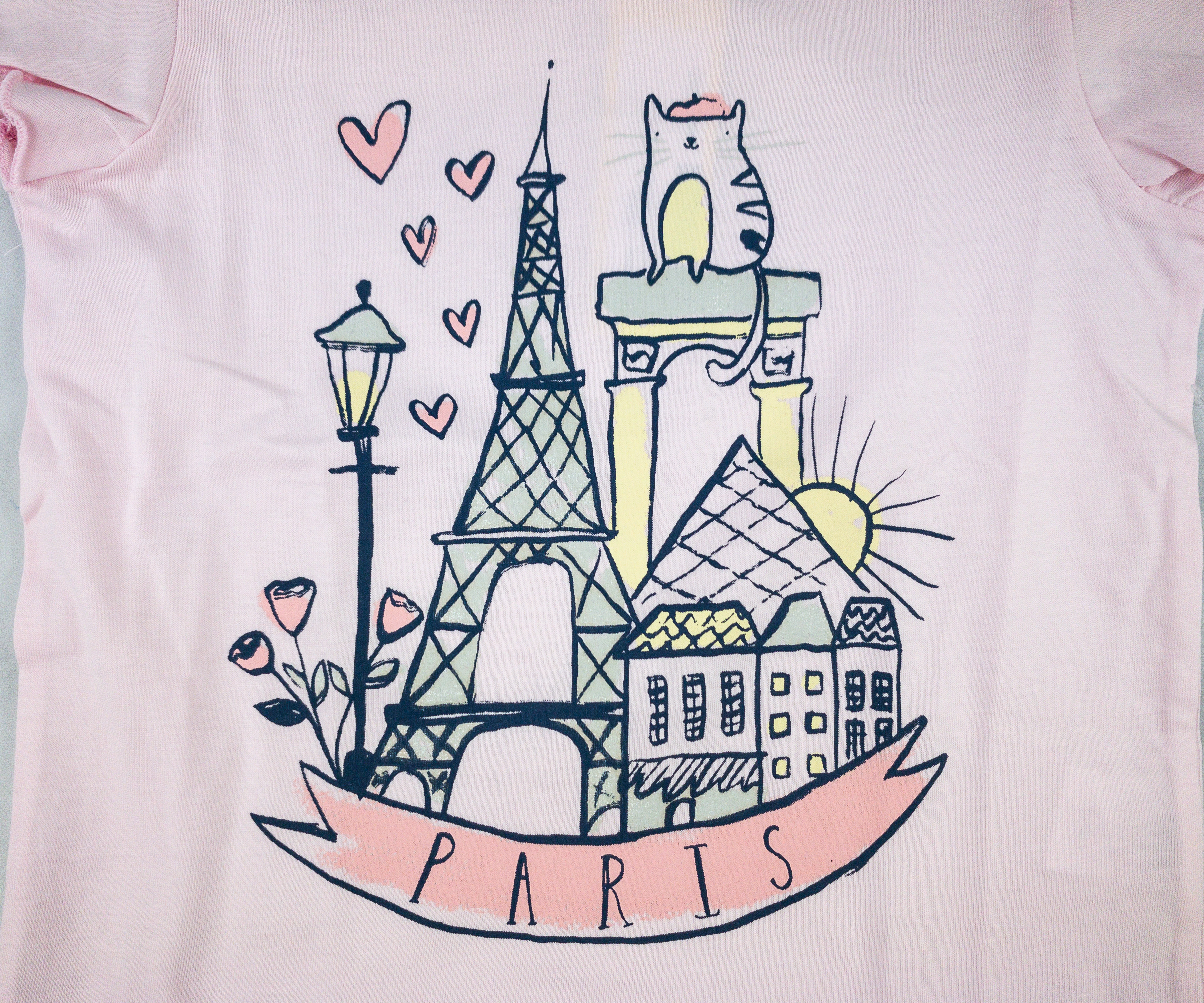 The print depicts Paris, and it also shows the Louvre, the Arc de Triomphe, the Eiffel Tower, and other notable places and things we can find in The City of Love!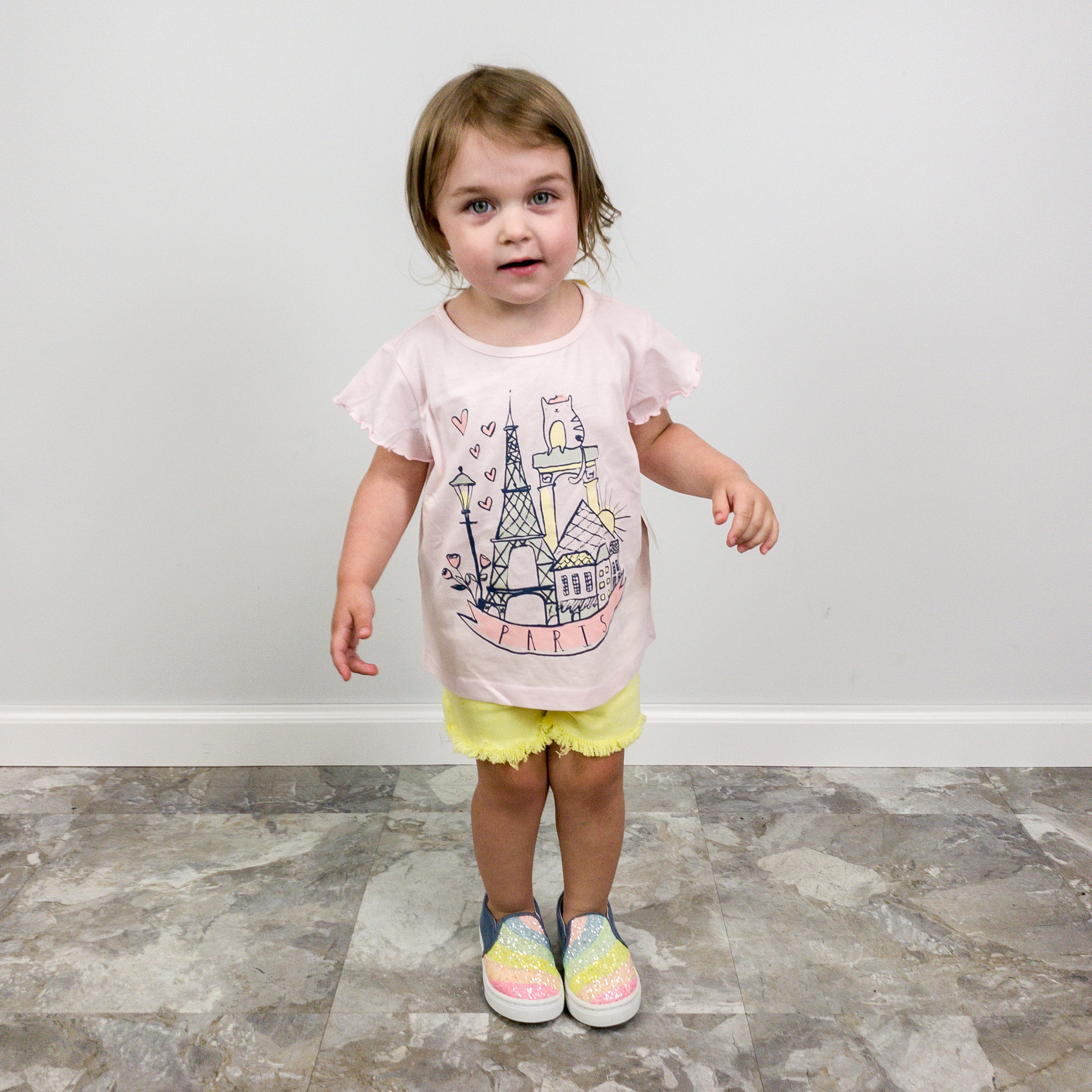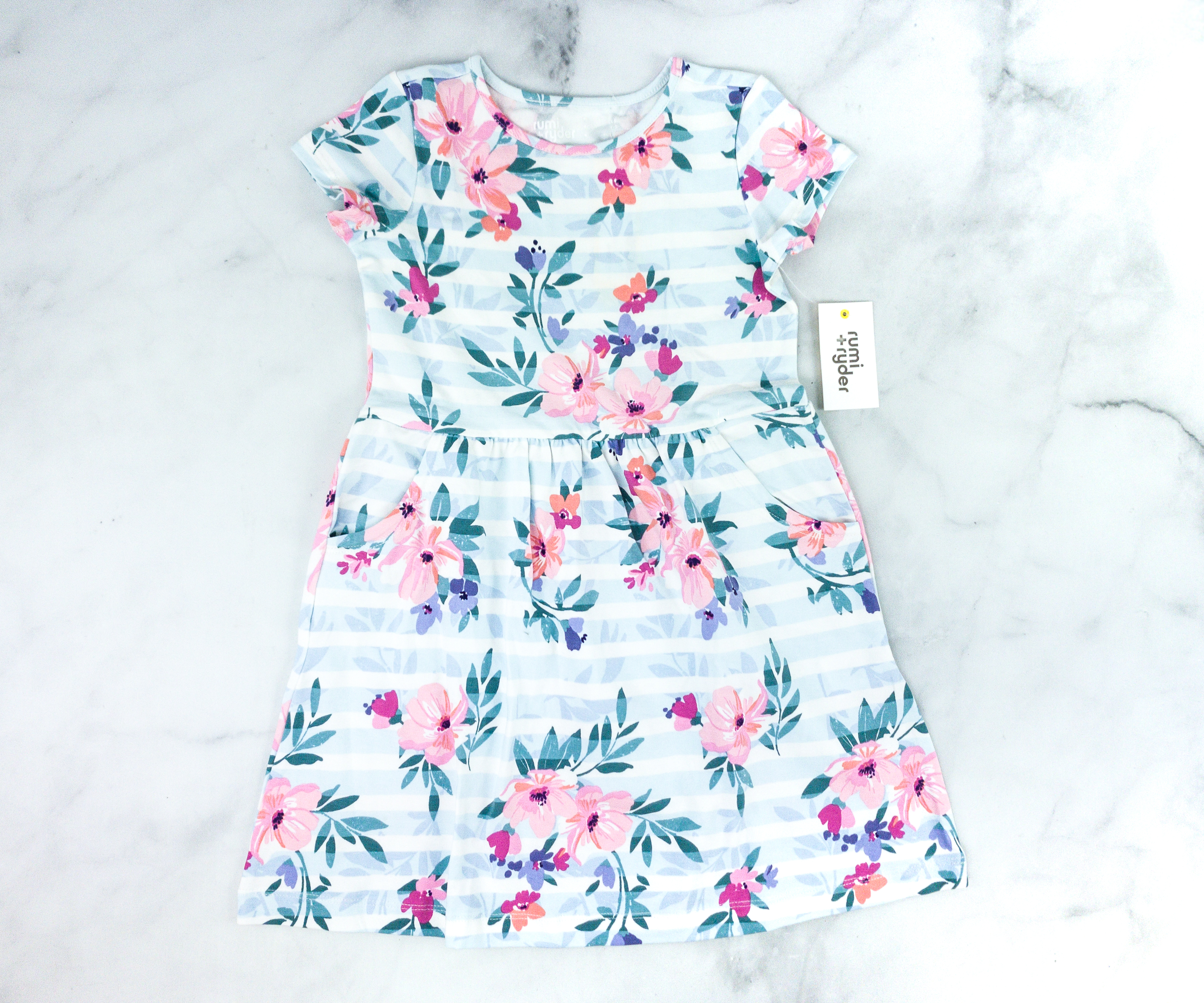 Rumi + Ryder Val Fit and Flare Dress ($24) We can't get enough of the dresses from this fix! This one is a bit more relaxed and casual. The floral design gives it life because the colors of the flowers are just gorgeous!
It has a simple a-line cut skirt that stars at the waist and the top is like a tee. The fabric they used is soft and airy so it's a really nice everyday dress!
We love this month's fix! Everything was beautiful, from the shorts to the tees to the dresses. The stylists did such a great job of picking age-appropriate and season-friendly clothing pieces. Our favorite is the white and pink striped dress because it's so adorable! It's simple but it's something that will never go out of style. The rest of the dresses are also lovely and perfect for wearing on different occasions! If you're in need of a personal styling service for your child, you should try out this subscription! You get a monthly fix delivered straight to your doorstep and what's great is that you have the flexibility to choose what you want and send the others back!
What do you think of Stitch Fix Kids?