Fix Kids is a personal styling service for kids clothing ranging from sizes 2T to 14. At $20 styling fee for each box, you'll get 8 to 12 items with retail prices ranging from $10 to $35. You will be asked to share some styling preferences when you sign up for this box so that the items included will be curated accordingly. If there are clothes that don't fit your kid or your sense of style, you can always return them by the return envelope included in the box. If you do decide to keep all of the items, you will get 25% off on the whole box.
This subscription is branded similarly to the women's and men's Stitch Fix lines, but with some bright colors thrown in for fun!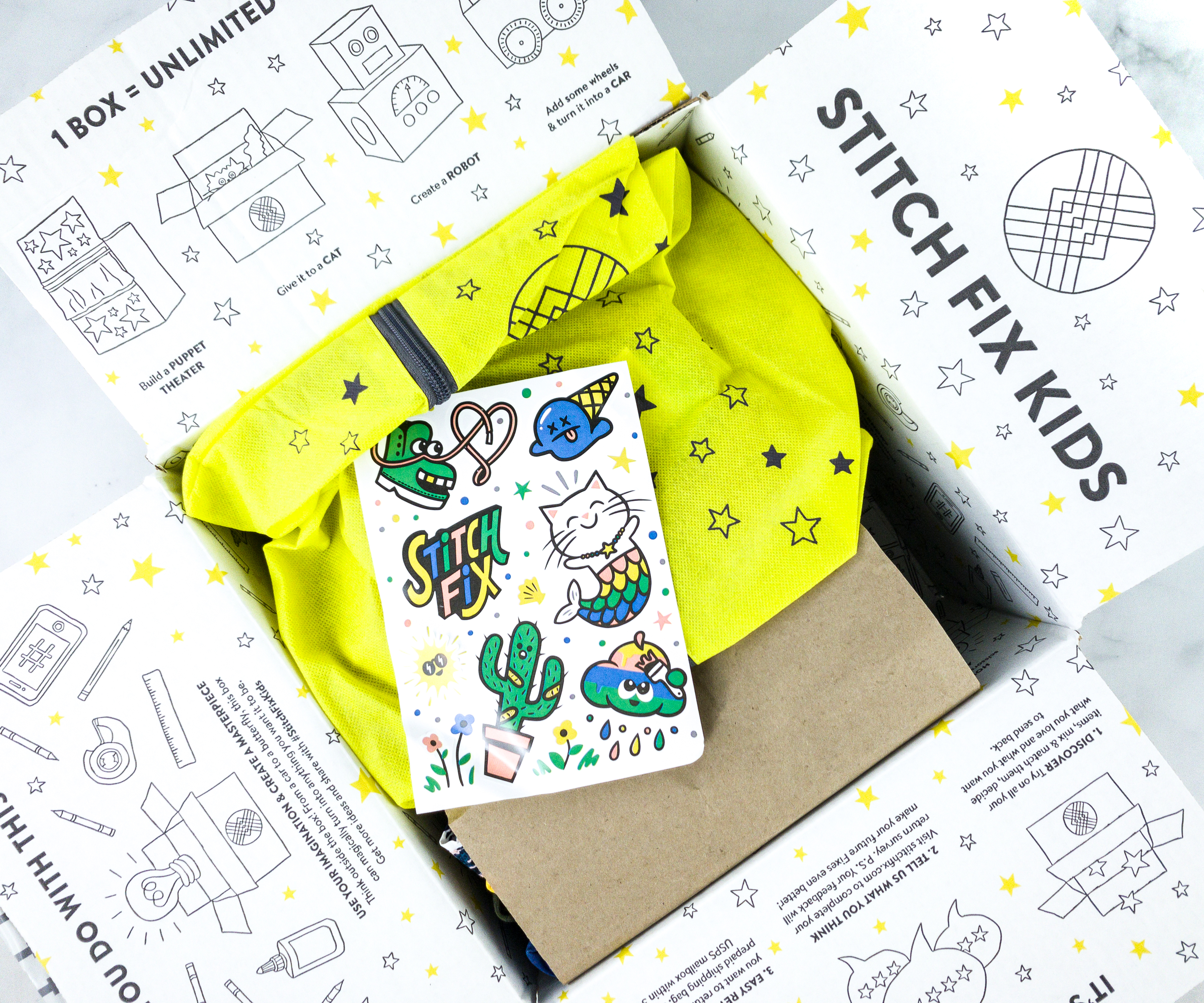 They really try to make the experience fun for kids. The inside of the box is cute and colorful, and they even suggest some creative projects using the box.
The kids' box includes a sheet of stickers with some cool, kid-friendly designs. How cute!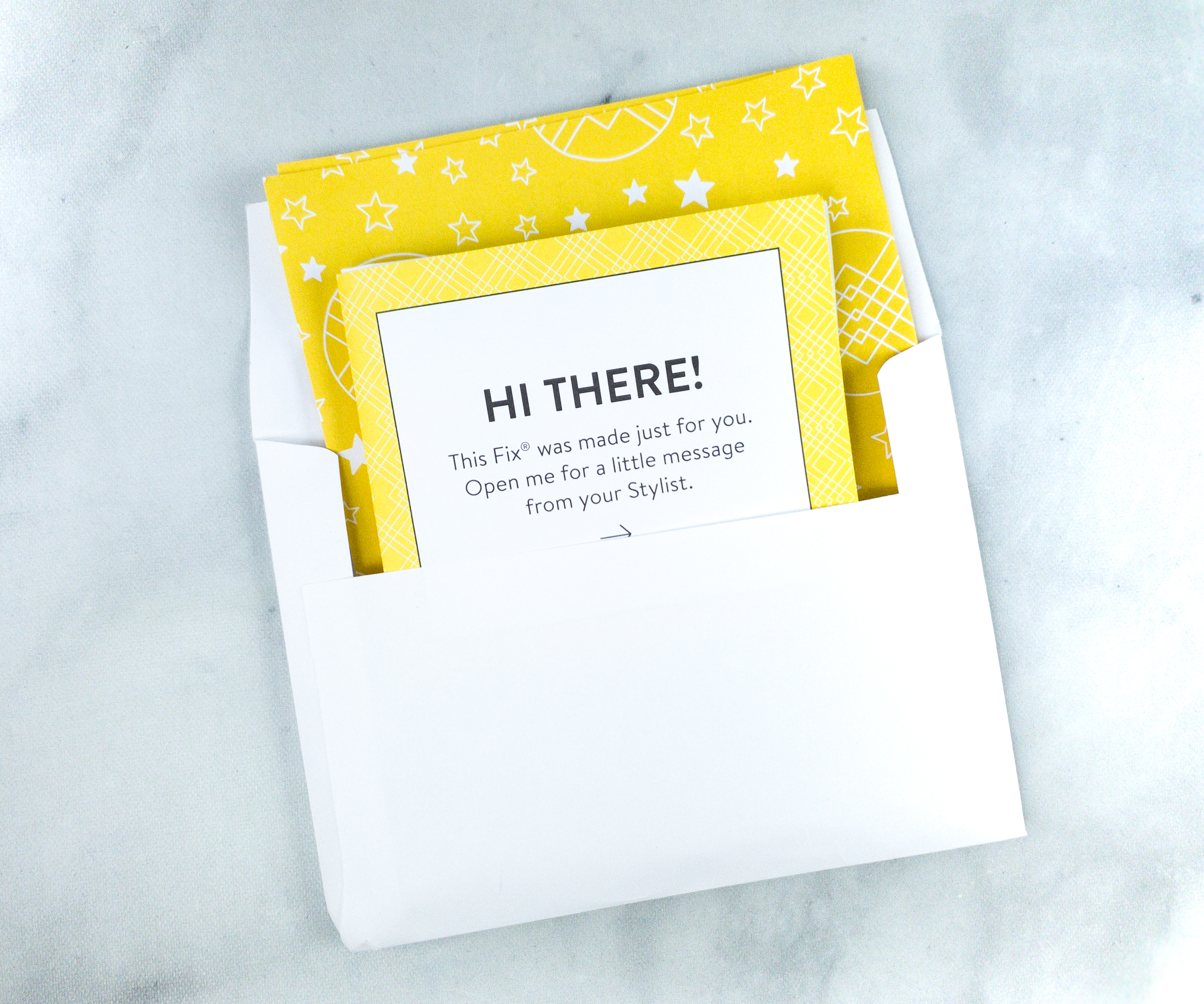 There's an envelope from Stitch Fix Kids!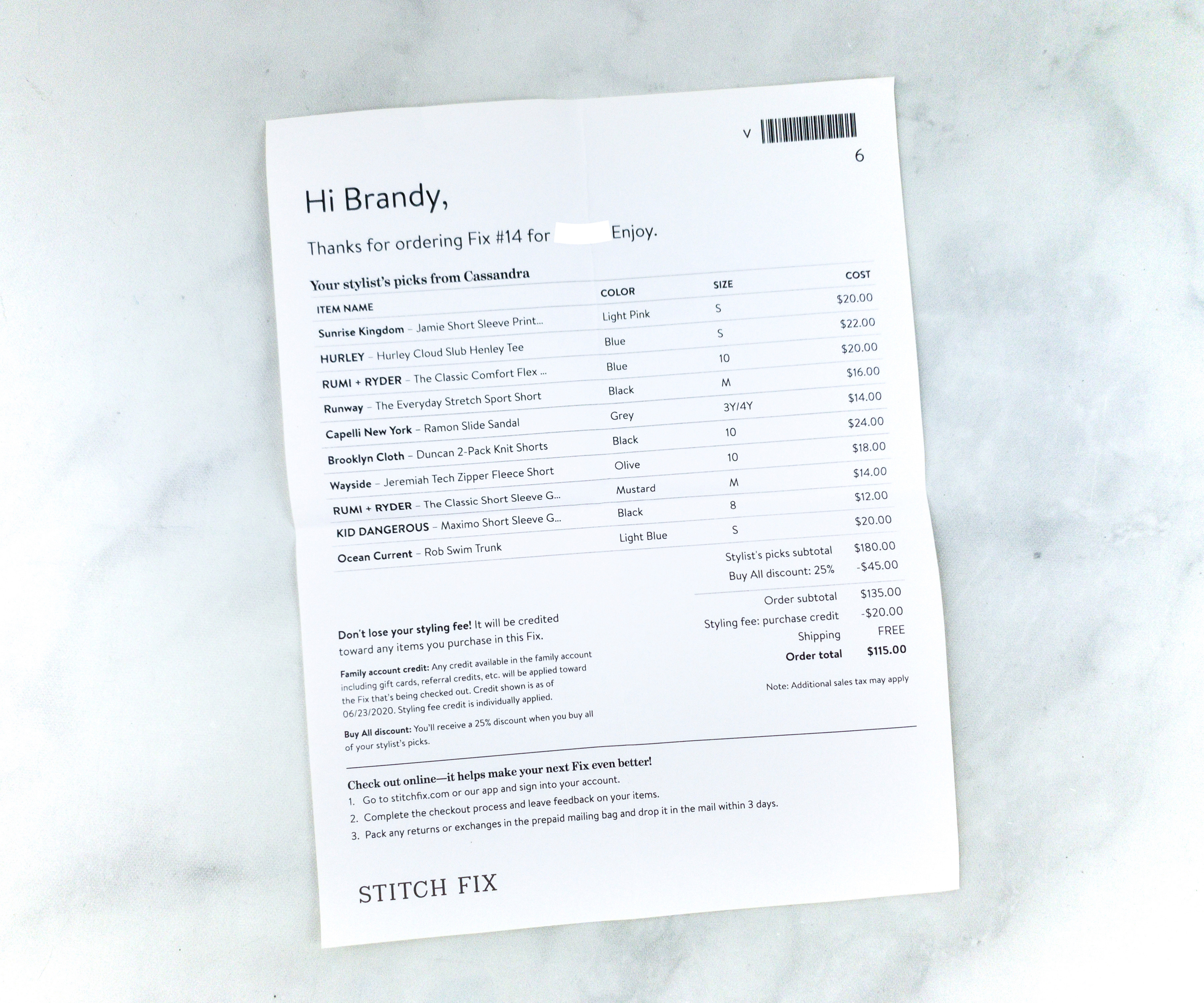 Inside the envelope is a personal message from the stylist and a rundown of the items in the box.
They don't have a styling guide like in the other Stitch Fix lines, because of the number of items in the kids' box.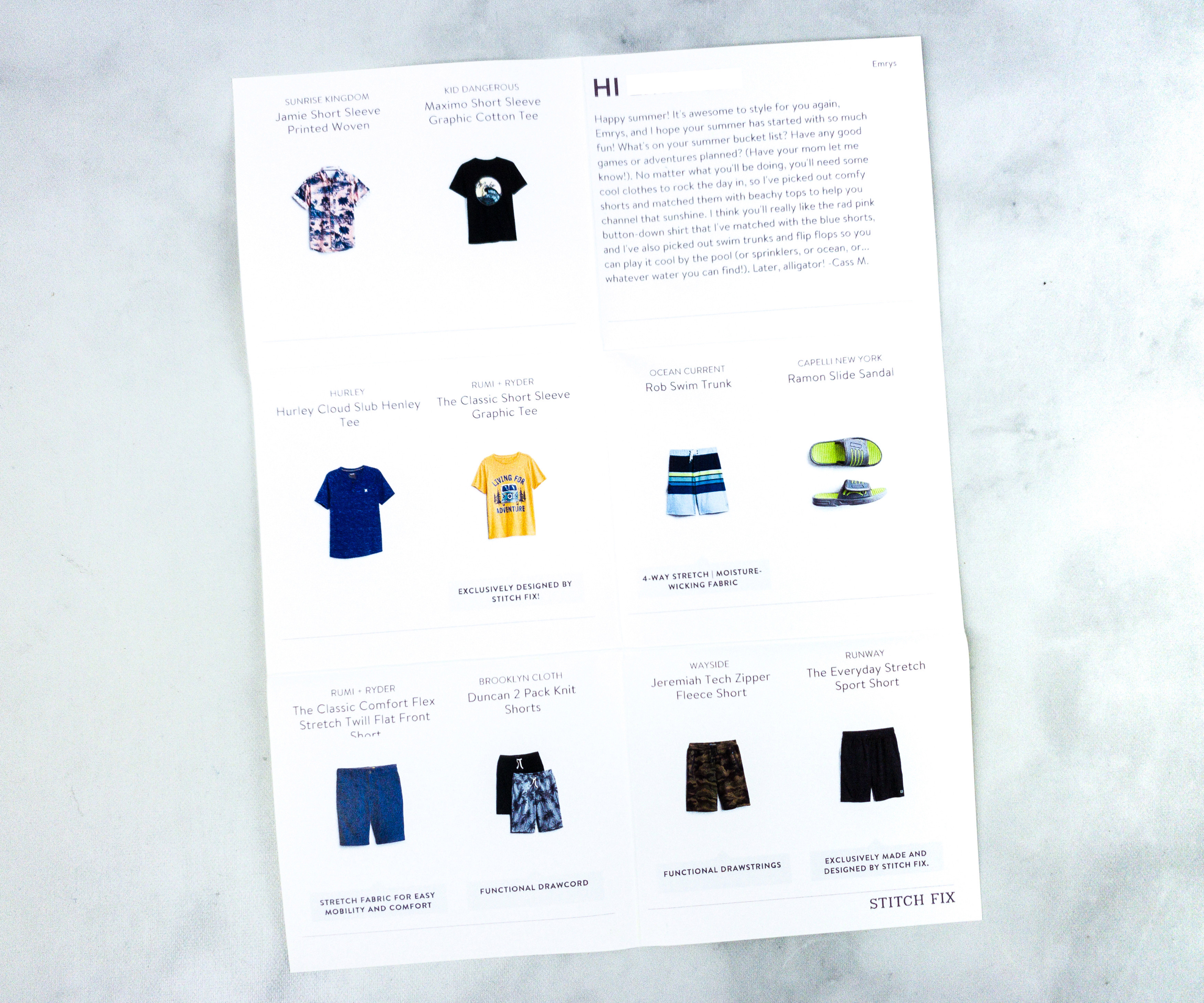 Here's a list of all the items included in this month's Stitch Fix along with their size, color, and price.
If there are any clothes that you wish to return, they provide a postage-paid return envelope for hassle-free shipping.
All the items are neatly packed! They just stack 'em and wrap 'em in tissue, so you don't have to open a ton of plastic bags.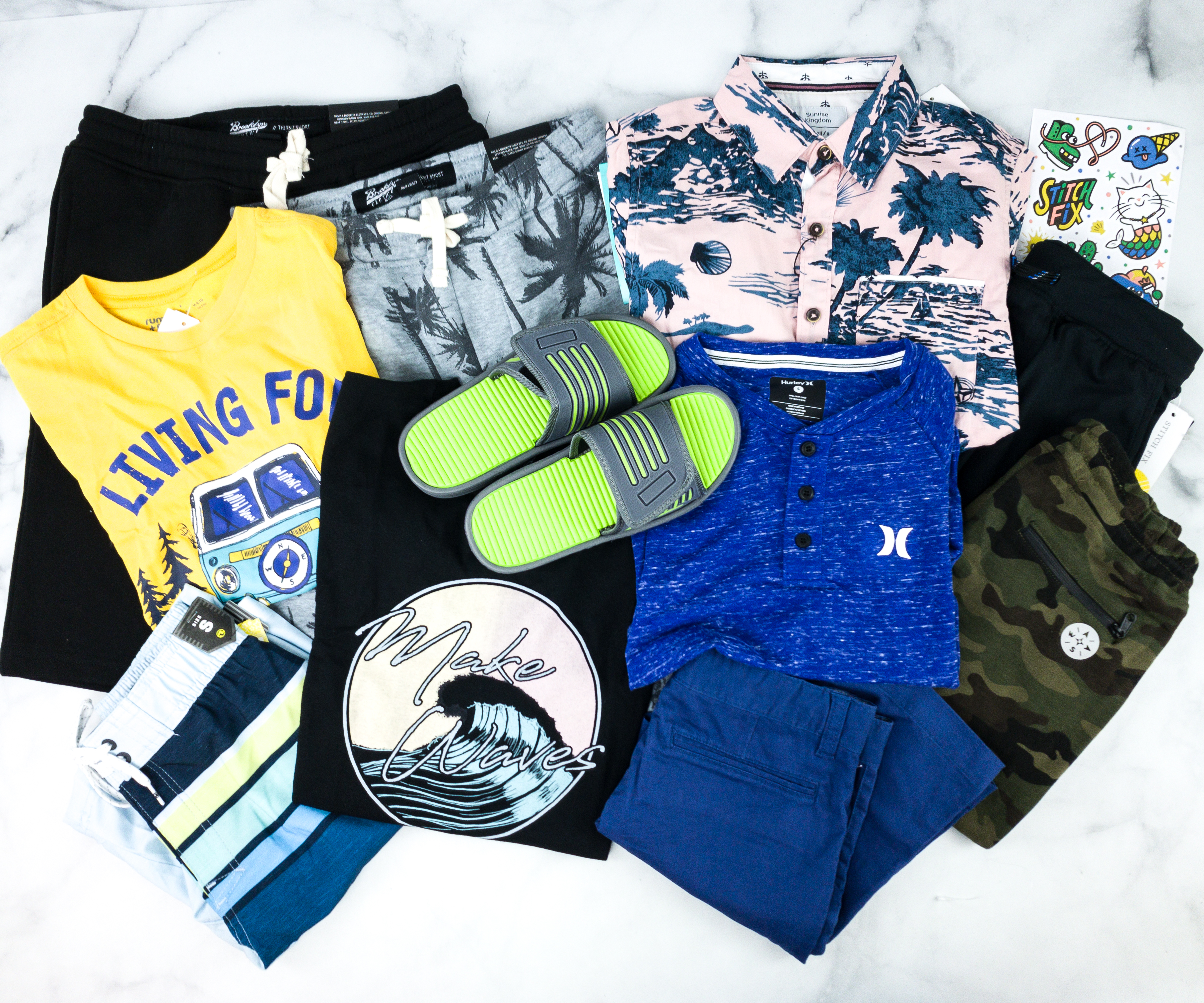 Everything in my box!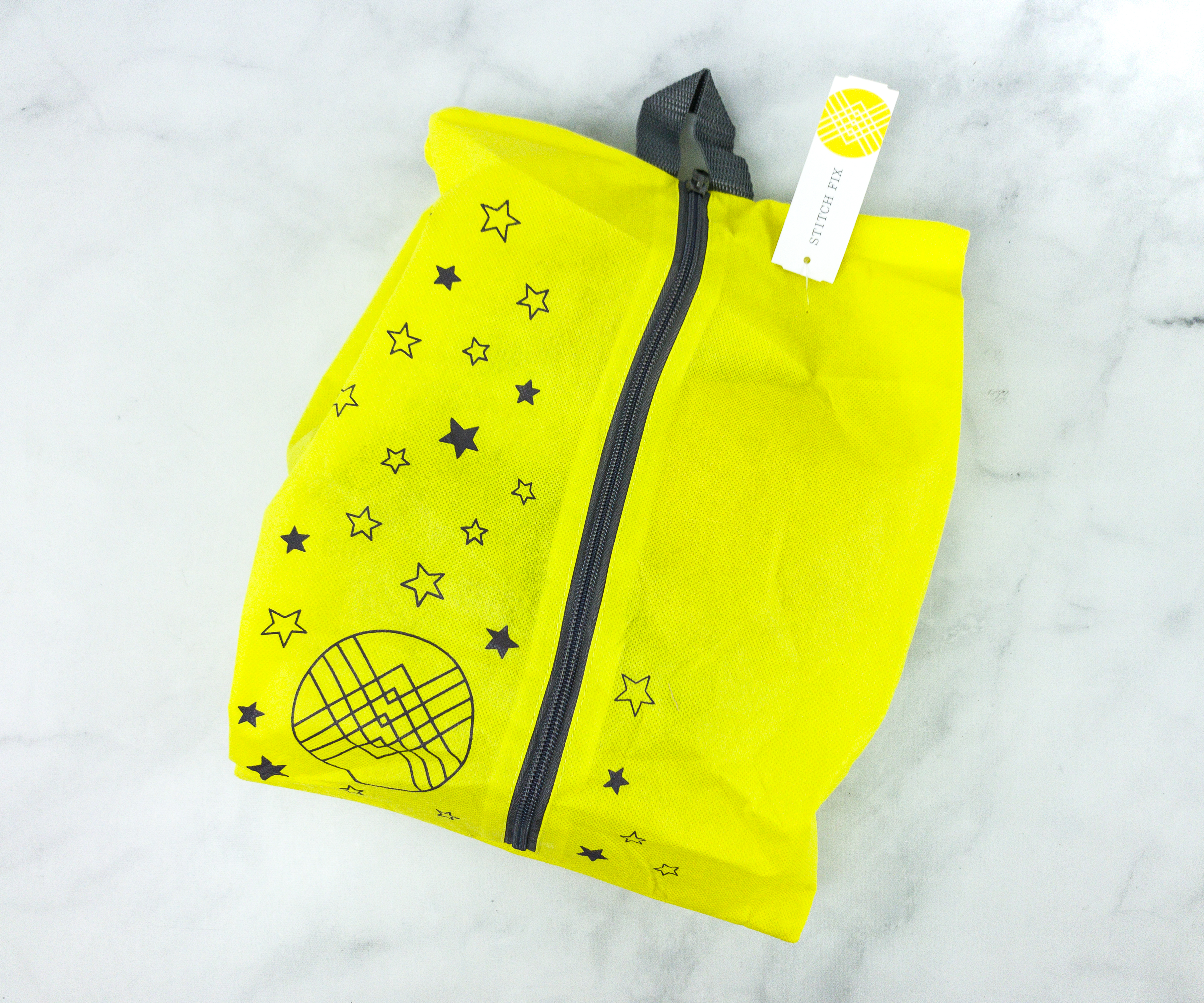 Capelli New York Ramon Slide Sandal ($14) As always, there's footwear included in the fix! The pair was packed in a yellow bag which can also be reused as a shoe case when traveling.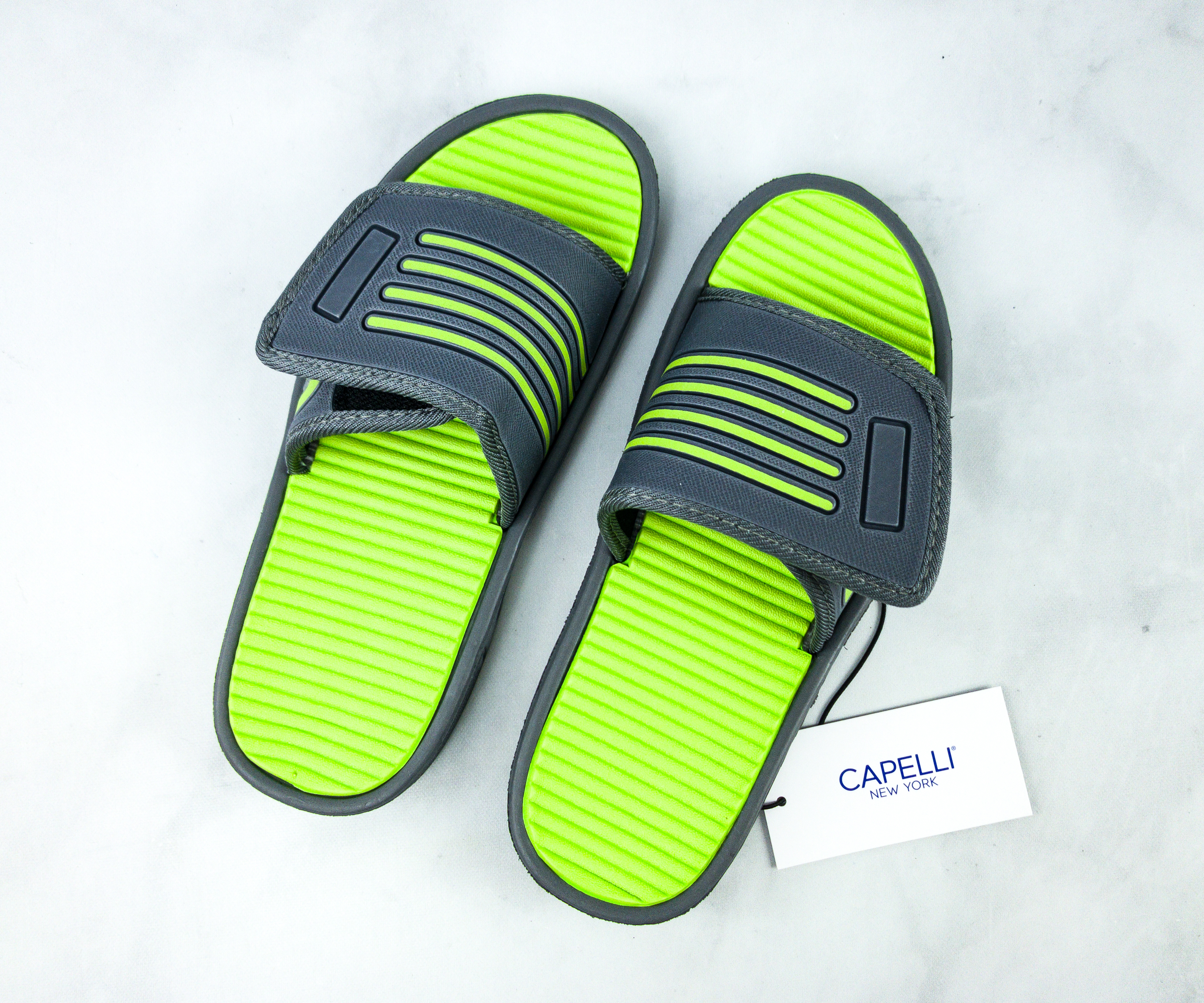 It's a bright and comfy pair of sandals for boys!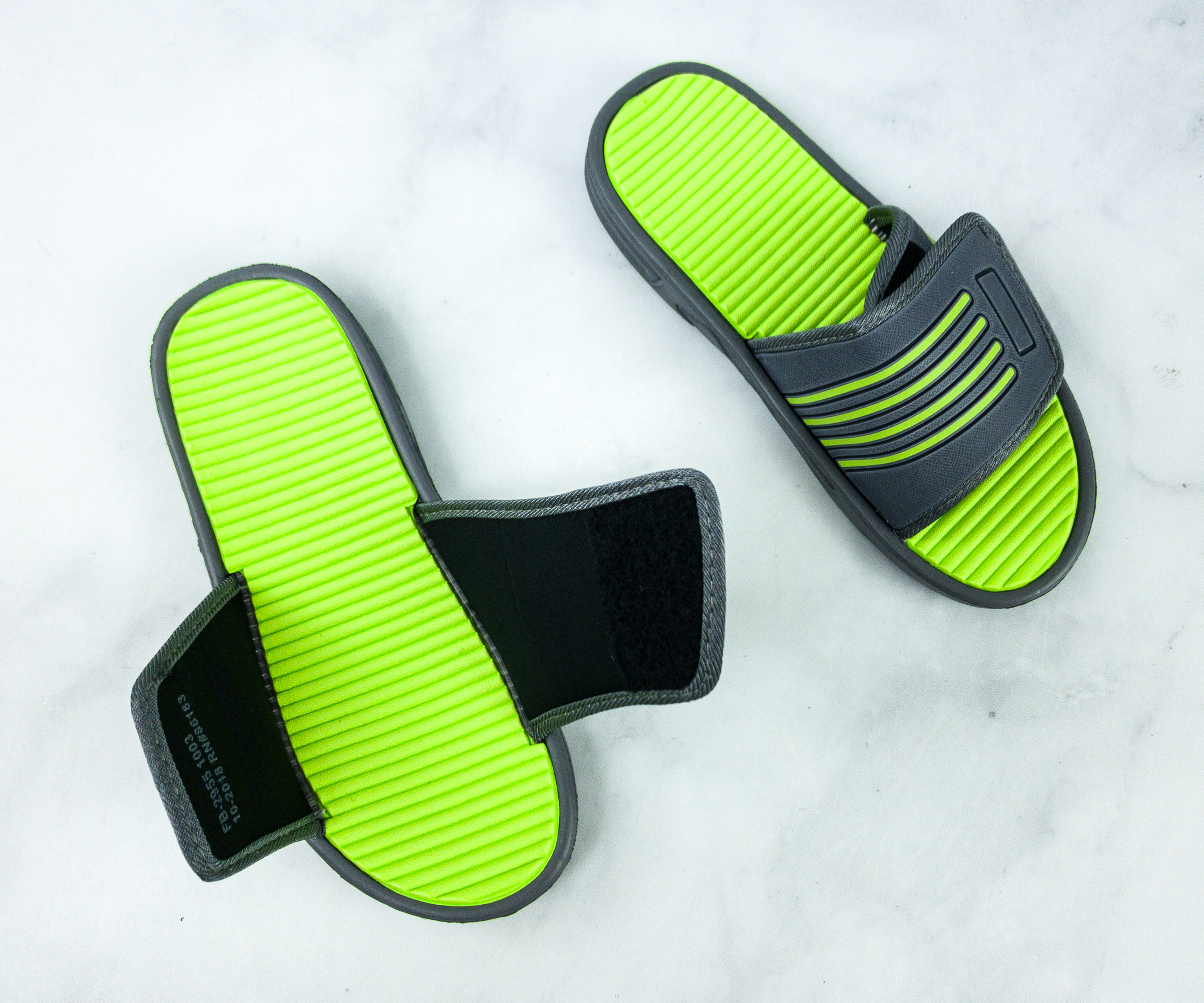 The strap opens up so you can adjust the tightness you want when wearing it!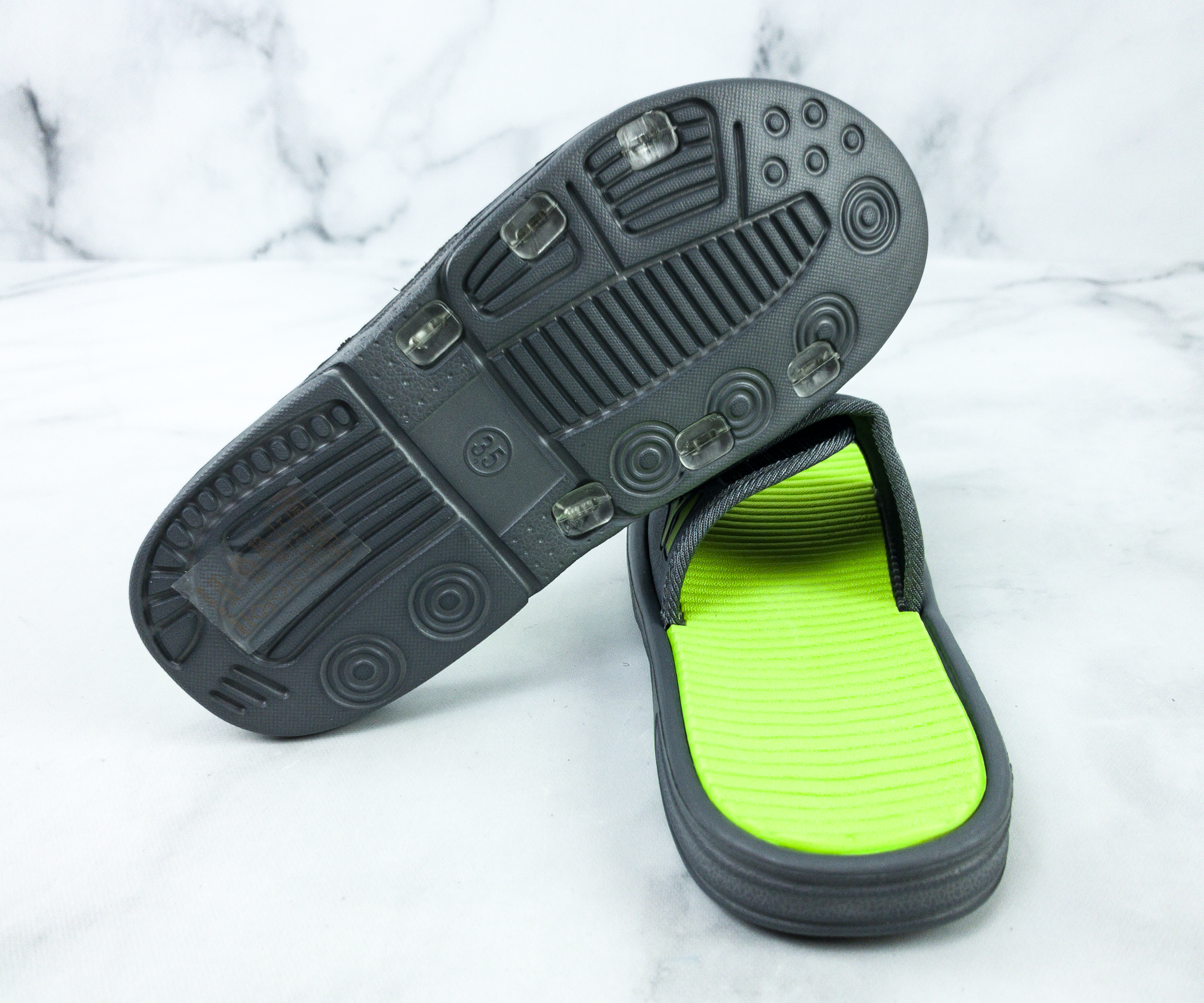 The soles are not skiddy so that's a big plus!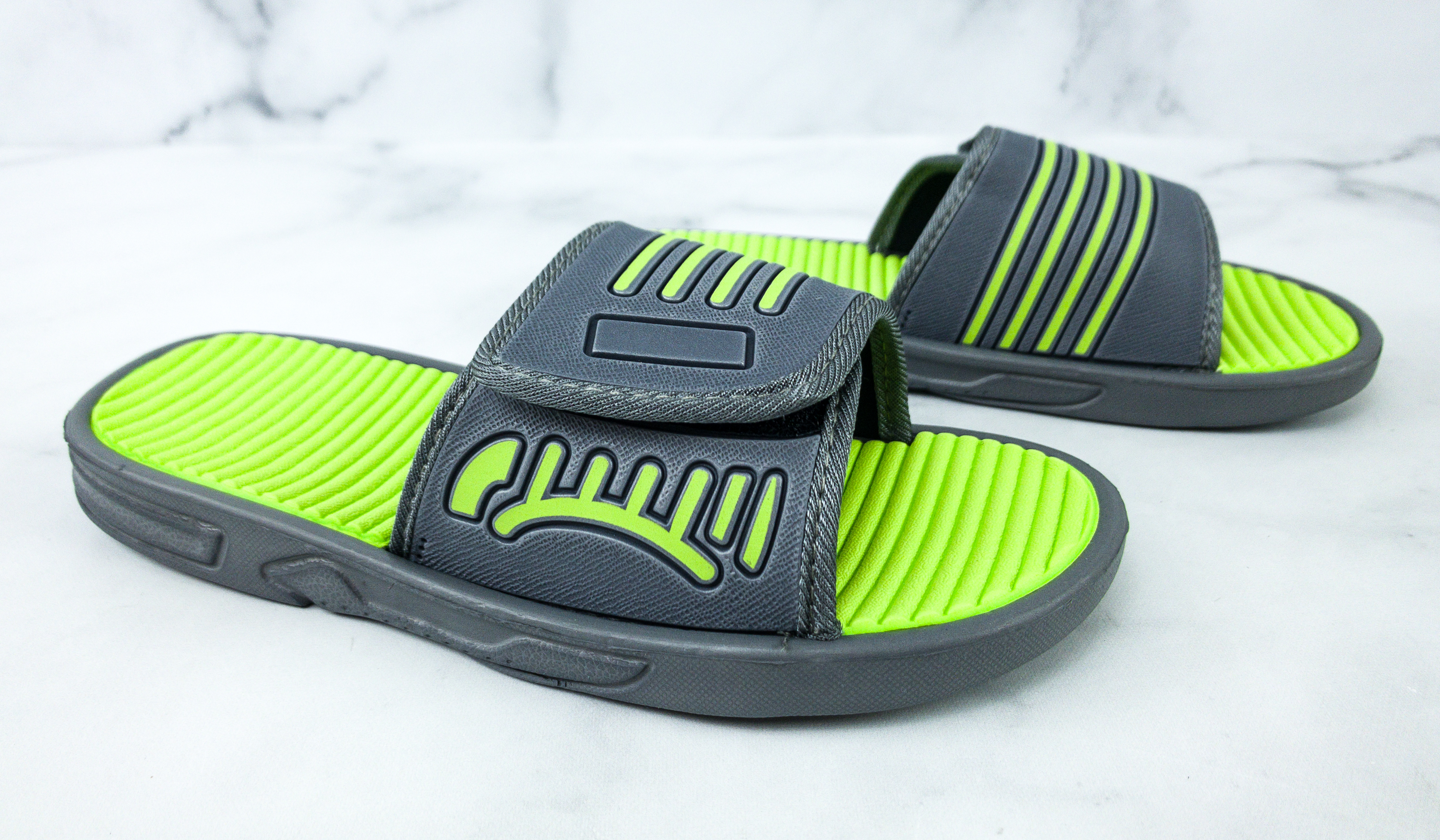 The dark gray and neon green colors compliment each other. It's unique and my son likes it a lot!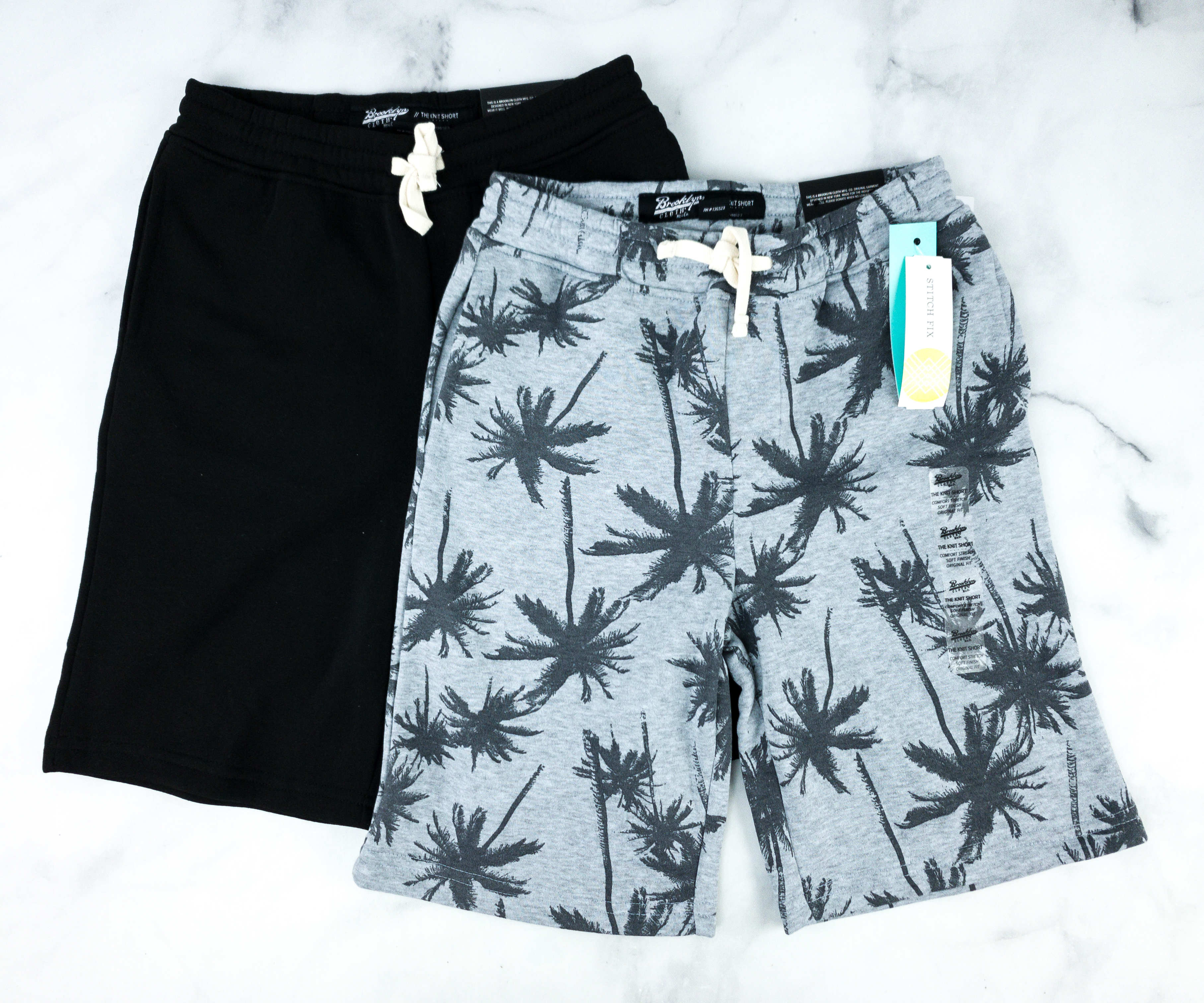 Brooklyn Cloth Duncan 2-Pack Knit Shorts ($24) Here are 2 pairs of knit shorts that are both comfortable to wear.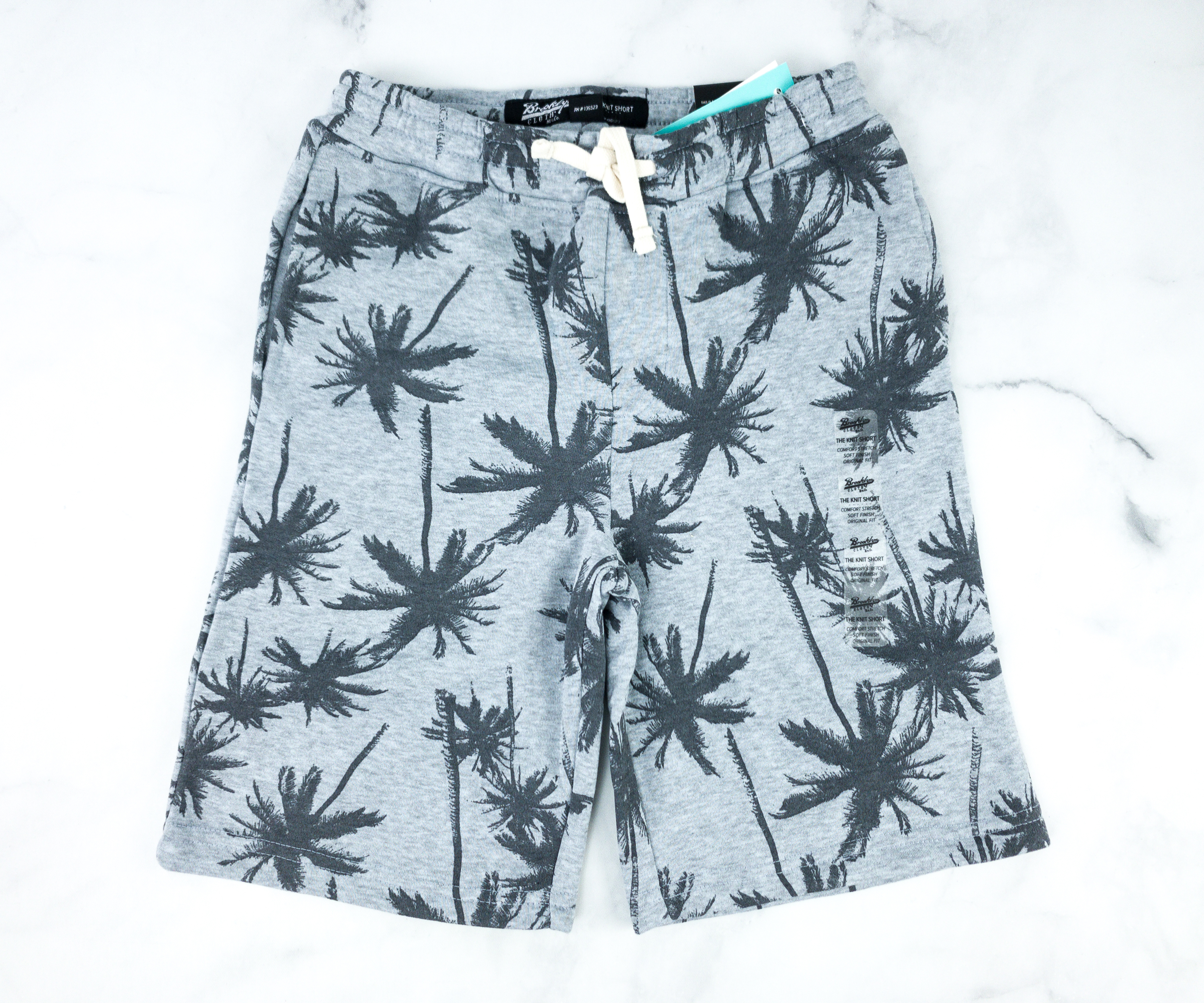 The first one is a summer-themed short. Paired with a tee, it makes a cool beach outfit.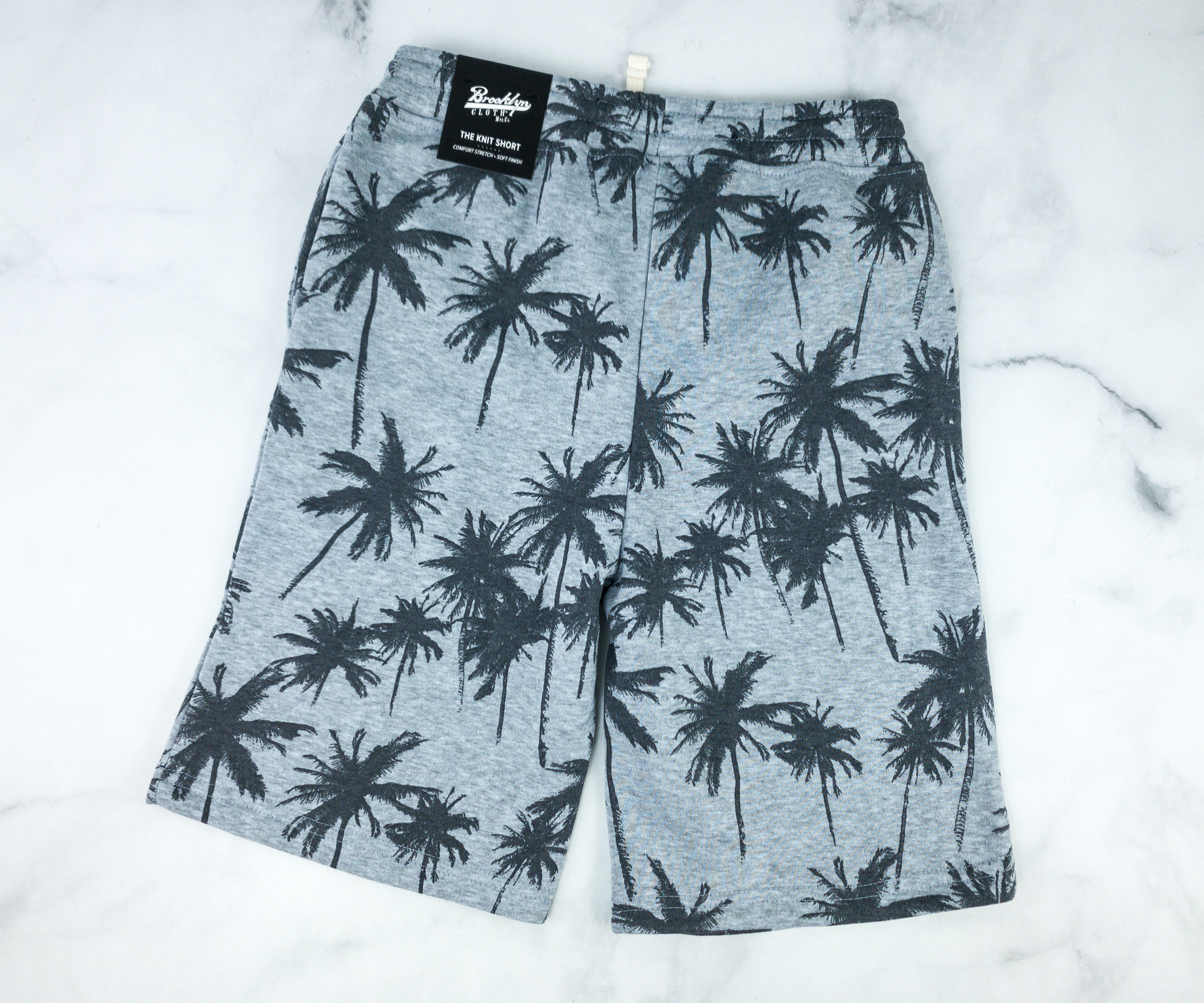 The fabric is thick but it's easy to move around in. My son also likes the tropical coconut tree print!
The second is a plain black short, with a white drawstring tie in front.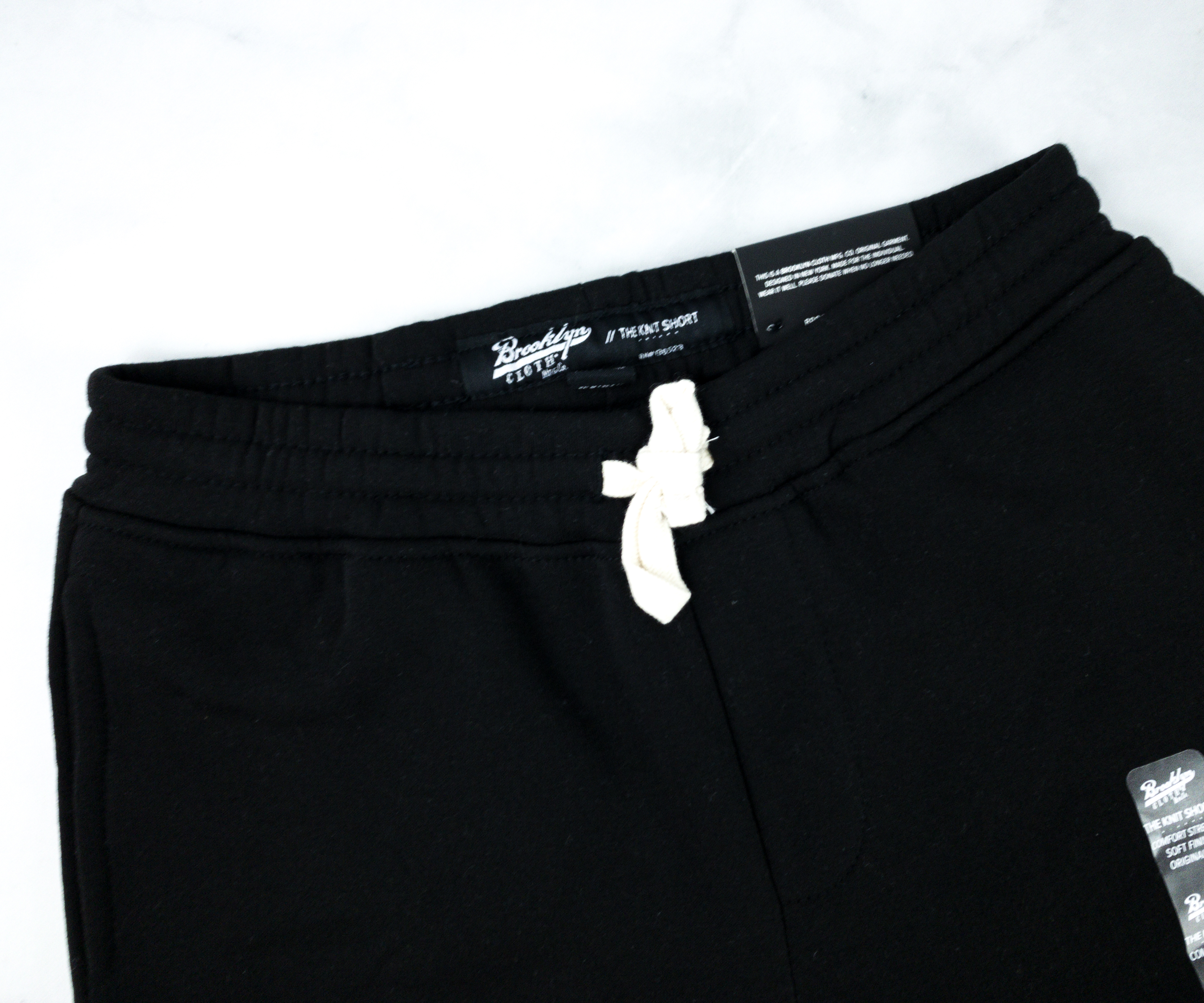 It matches just about anything in my son's existing wardrobe!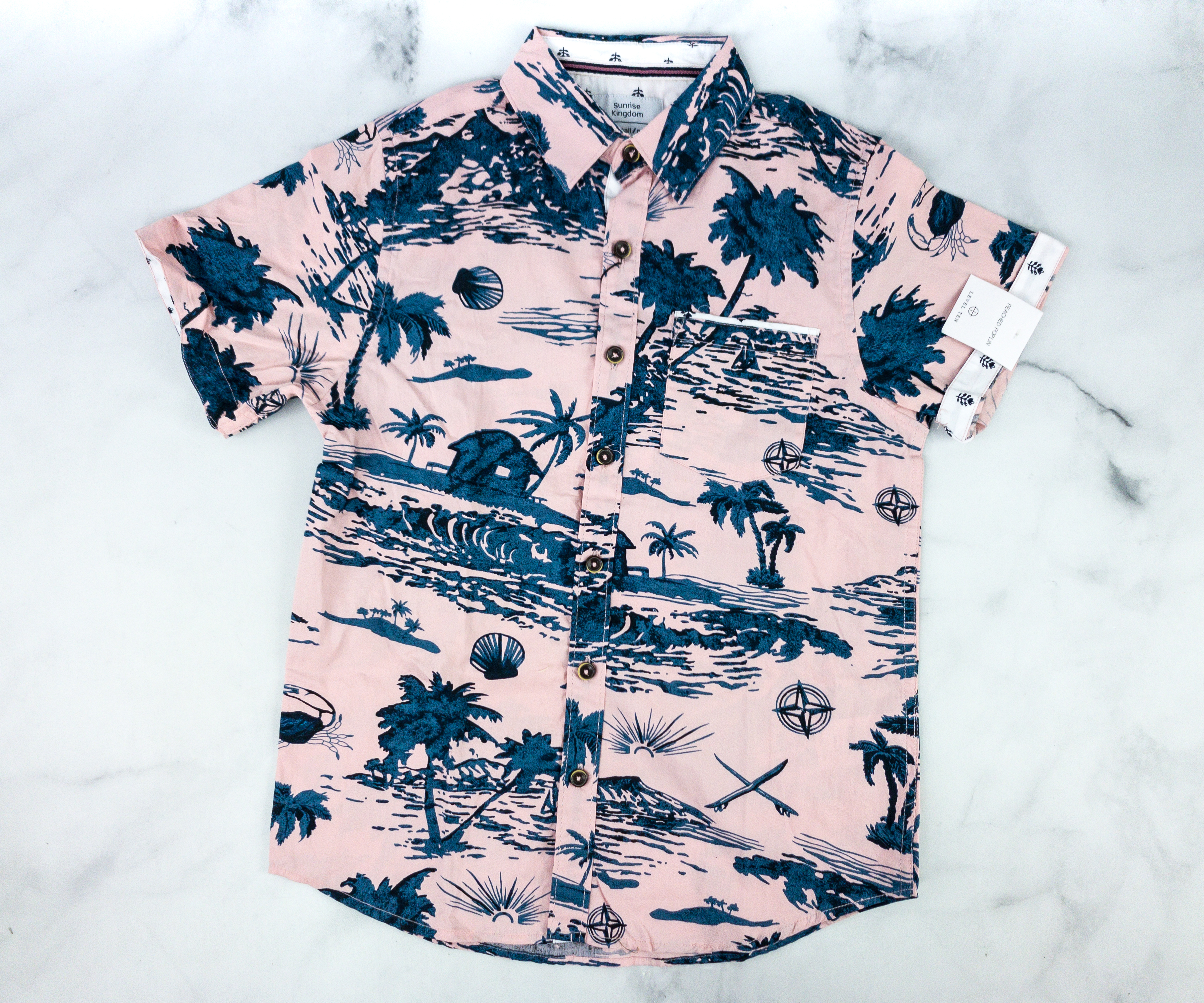 Sunrise Kingdom Jamie Short Sleeve Printed Woven ($20) Here's another summer-appropriate top, a short-sleeved buttondown!
Its peach-colored background really makes the navy blue print stand out. This also has one breast pocket.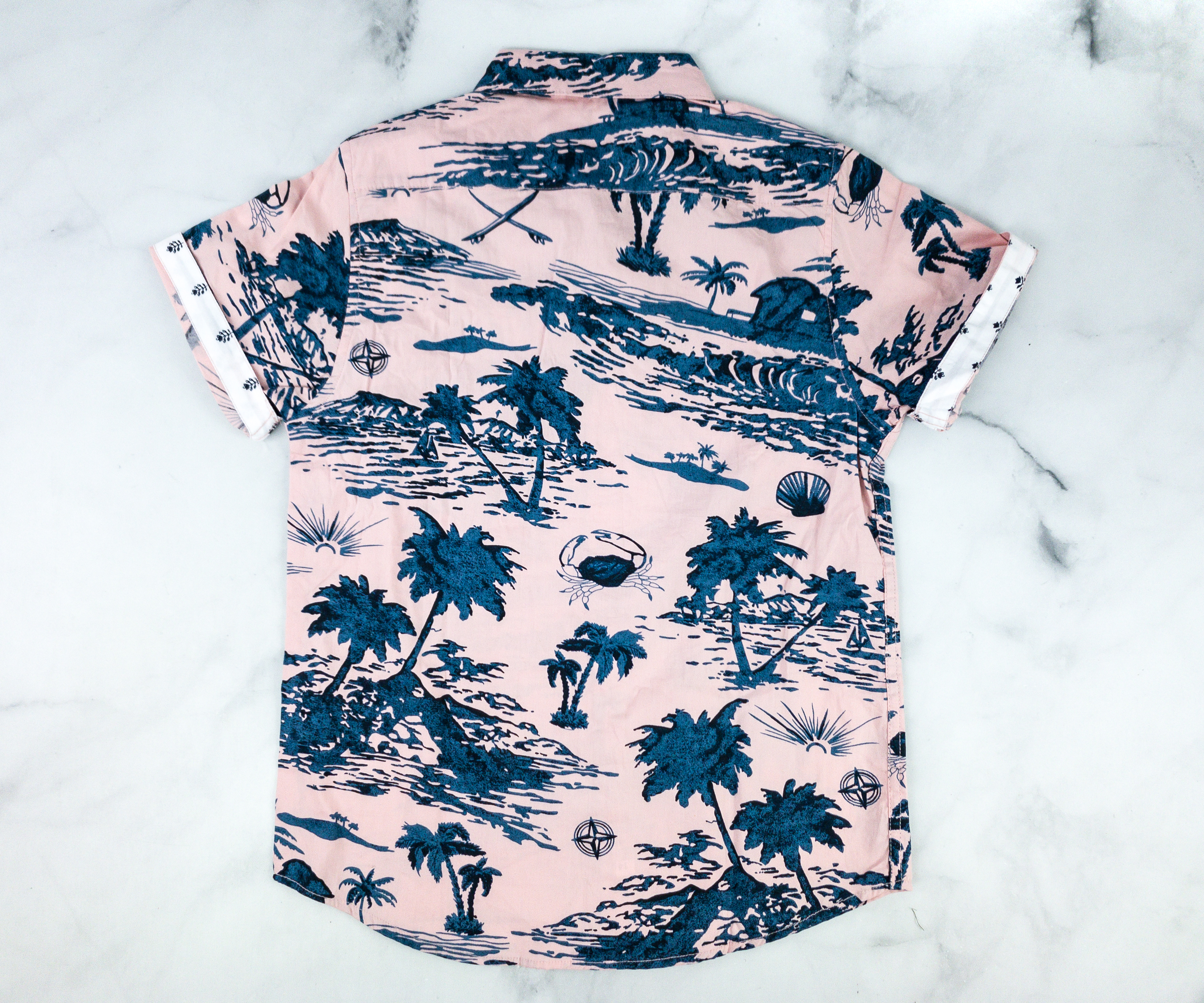 You can see a better look at the design at the back. It's a tropical paradise, complete with crabs and shells!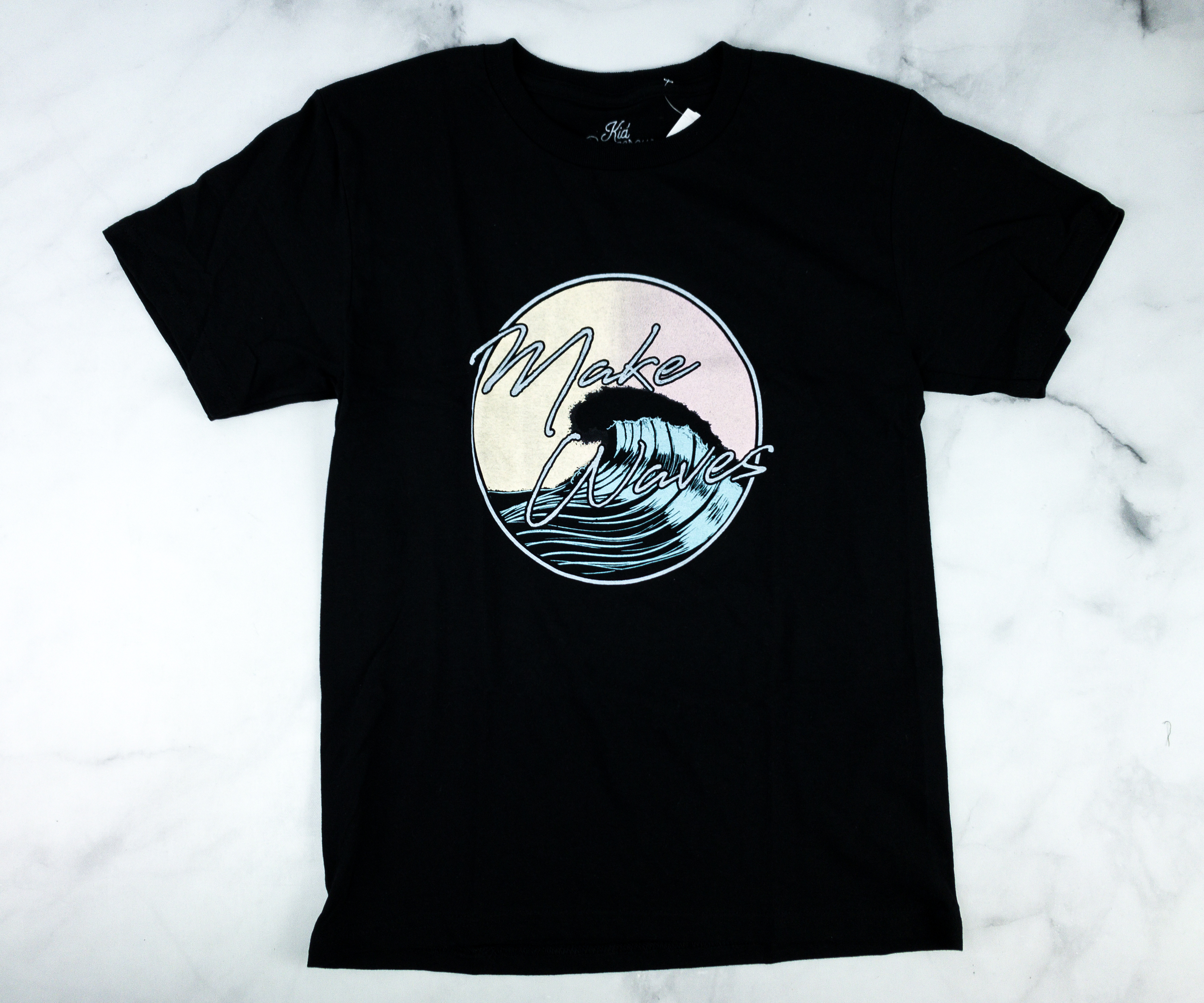 Kid Dangerous Maximo Short Sleeve Graphic Cotton Tee ($12) The material they used on this shirt is soft and light! The fabric is breathable so it's something my son would love wearing.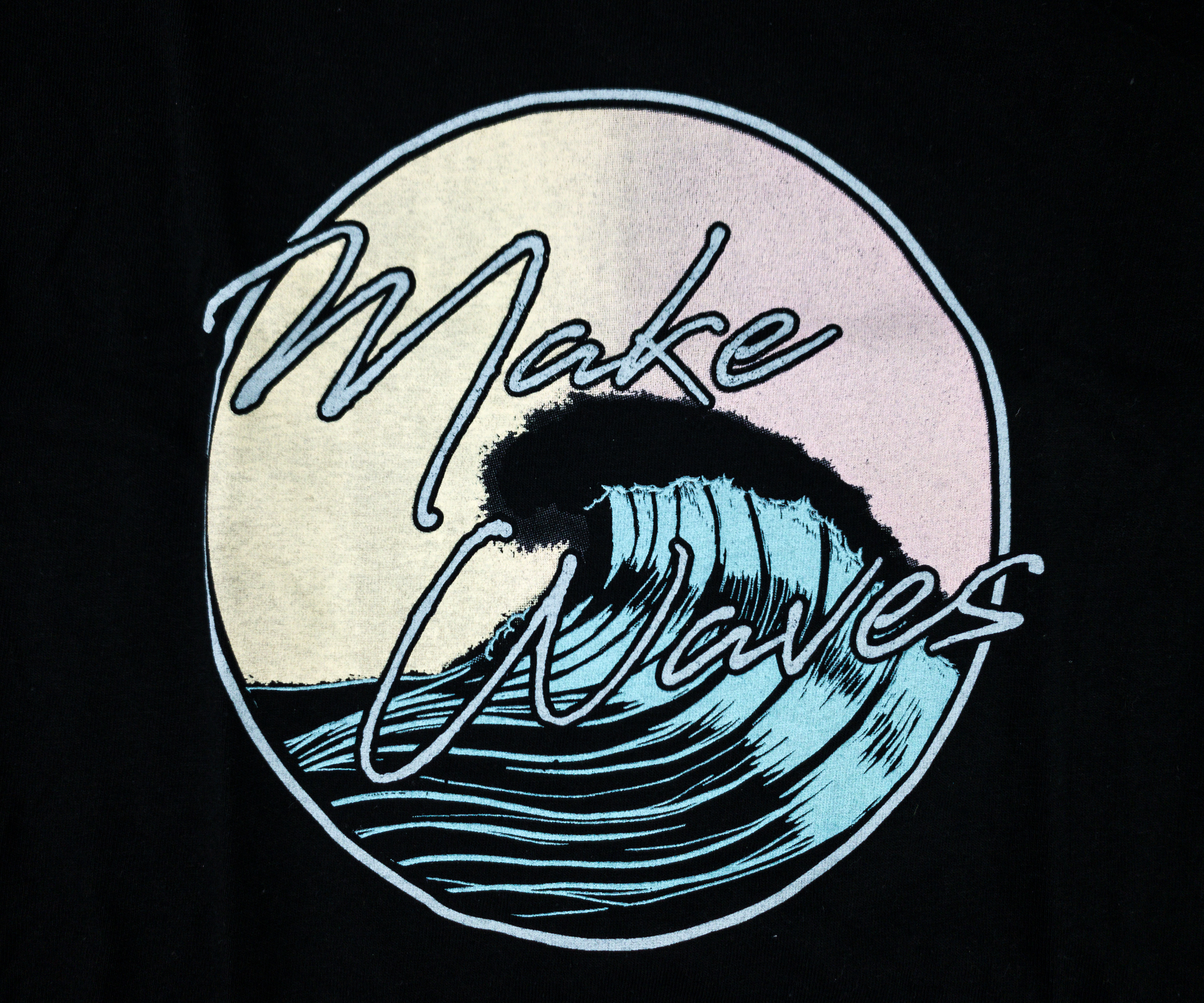 The print says "Make Waves". The colors look so vibrant in contrast to the dark background.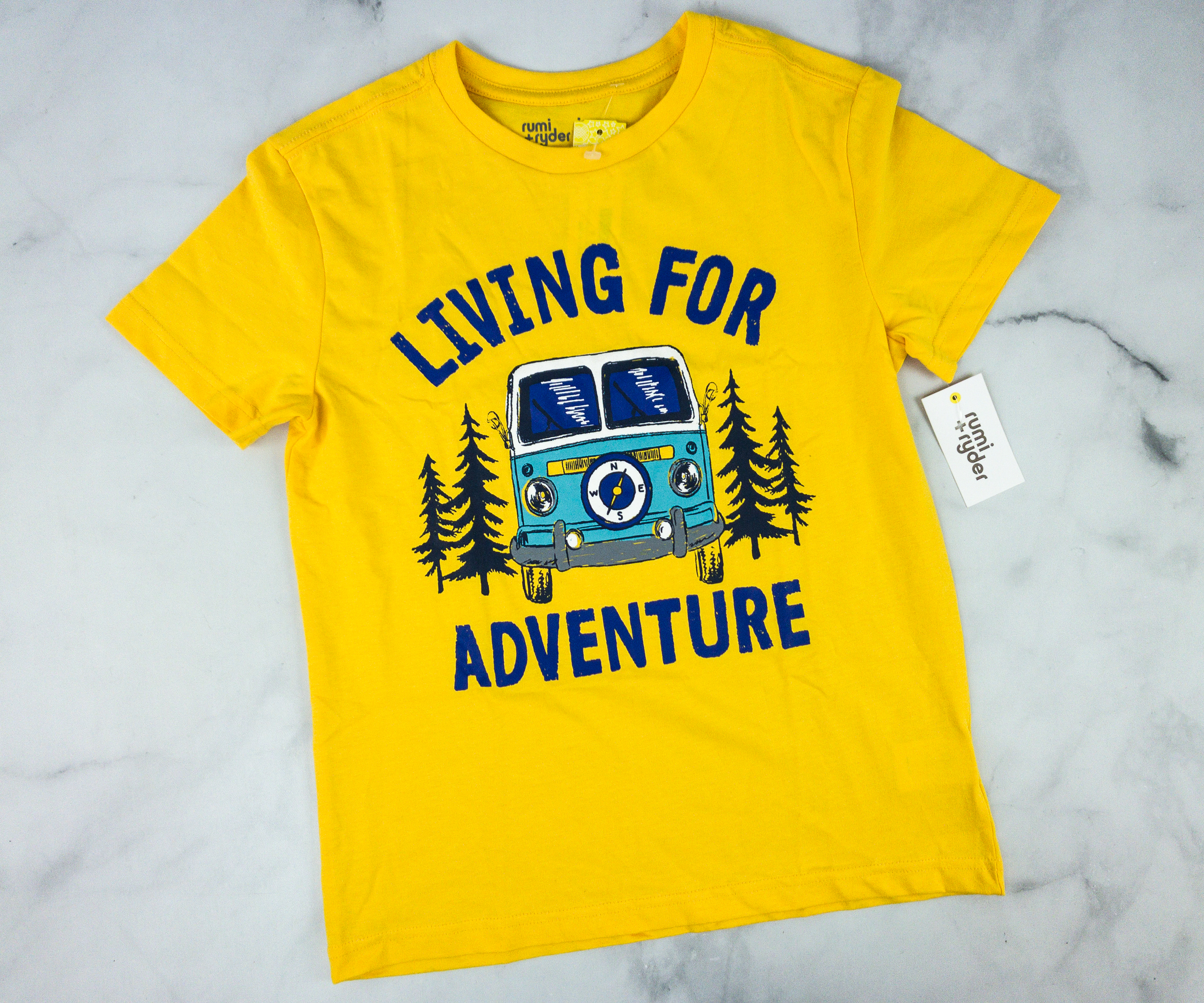 Rumi + Ryder The Classic Short Sleeve Graphic Tee ($14) We also received another tee and this one is bright yellow! Its fabric is also breathable and comfortable to wear.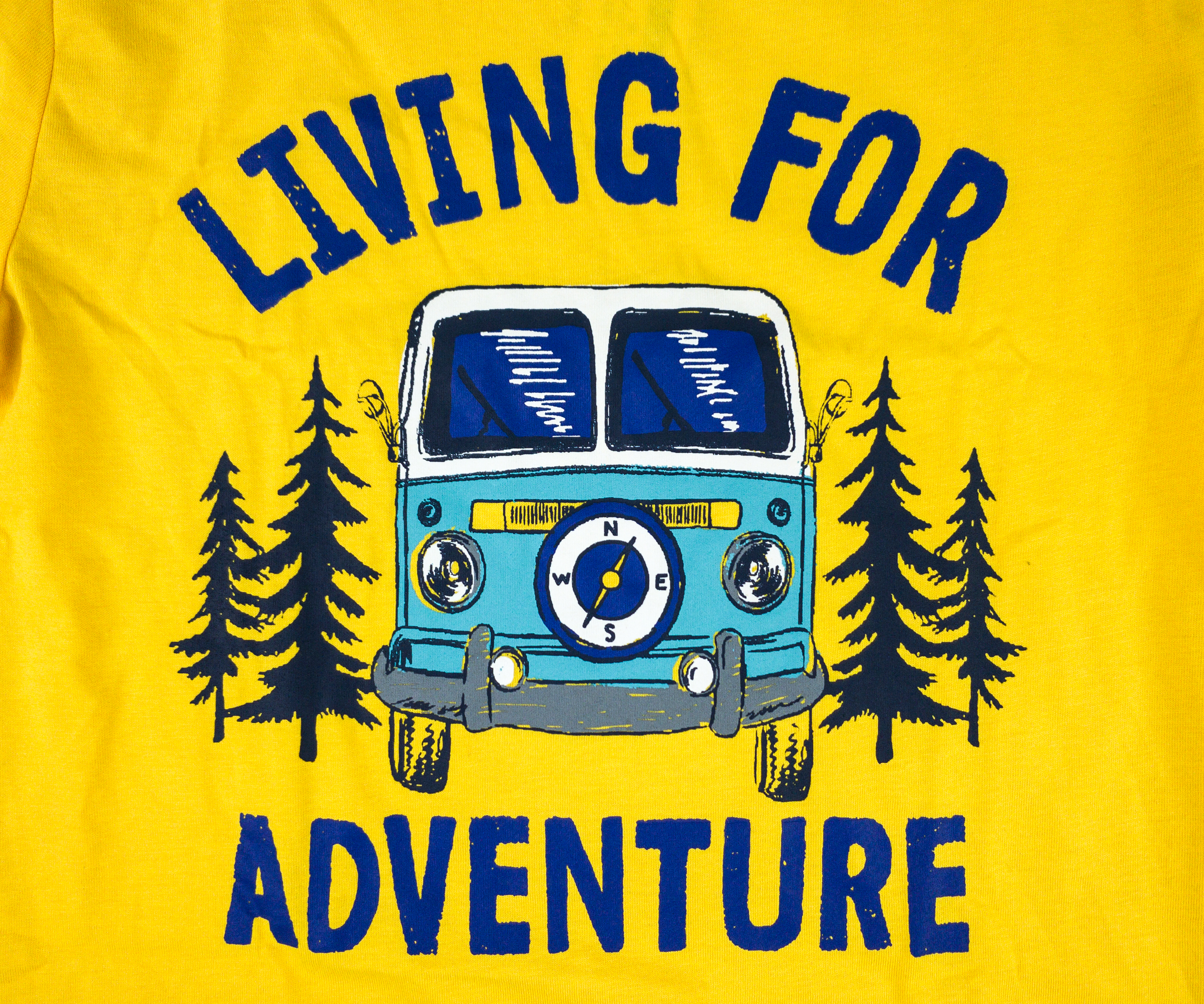 It says "Living for Adventure" in front!
Hurley Hurley Cloud Slub Henley Tee ($22) This blue top looks more casual.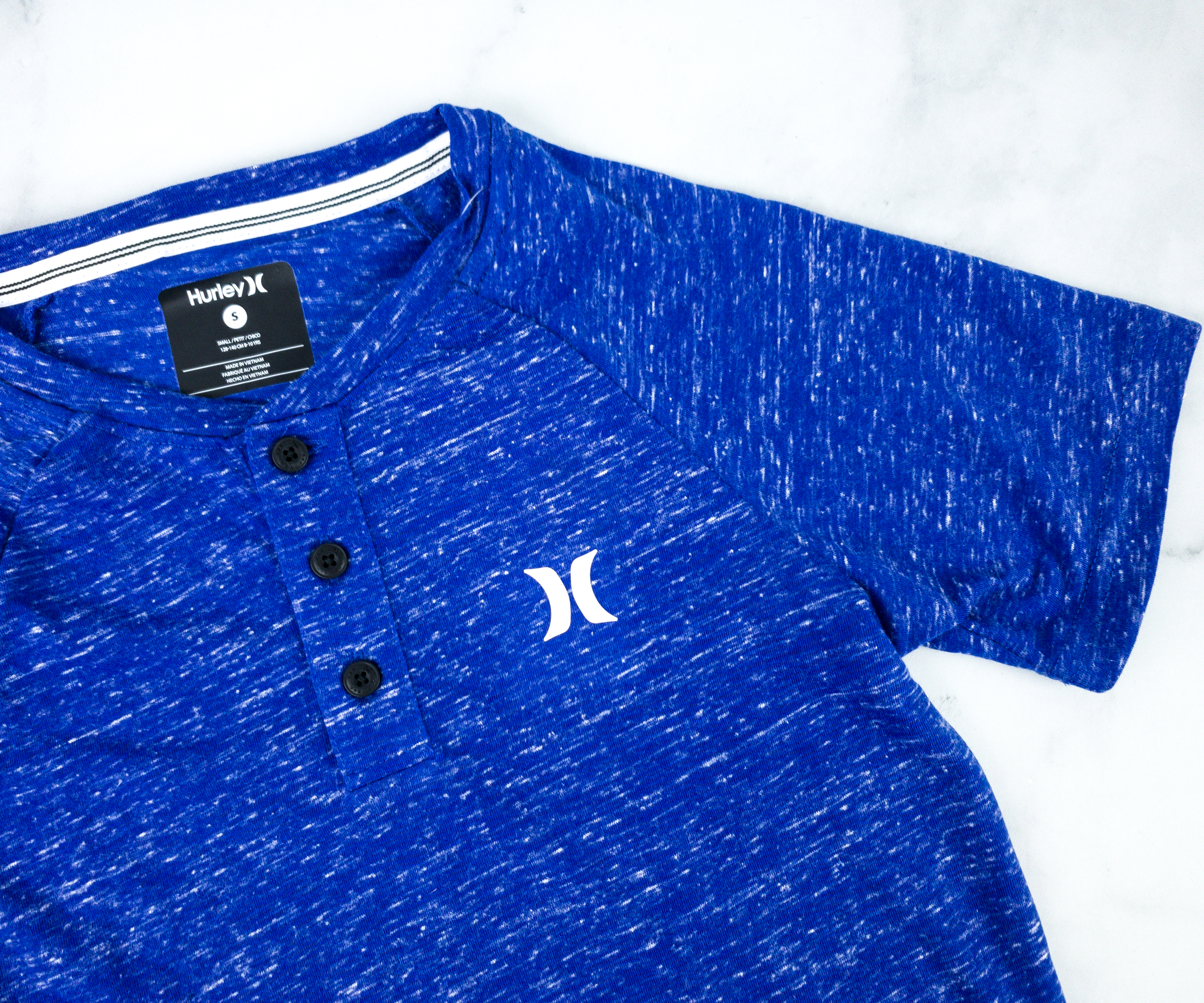 It's simple, with the round neck and button enclosure at the front. The brand logo is also on the upper left of the shirt. It's a pretty basic top but when styled with some khaki shorts and boat shoes, it will level up!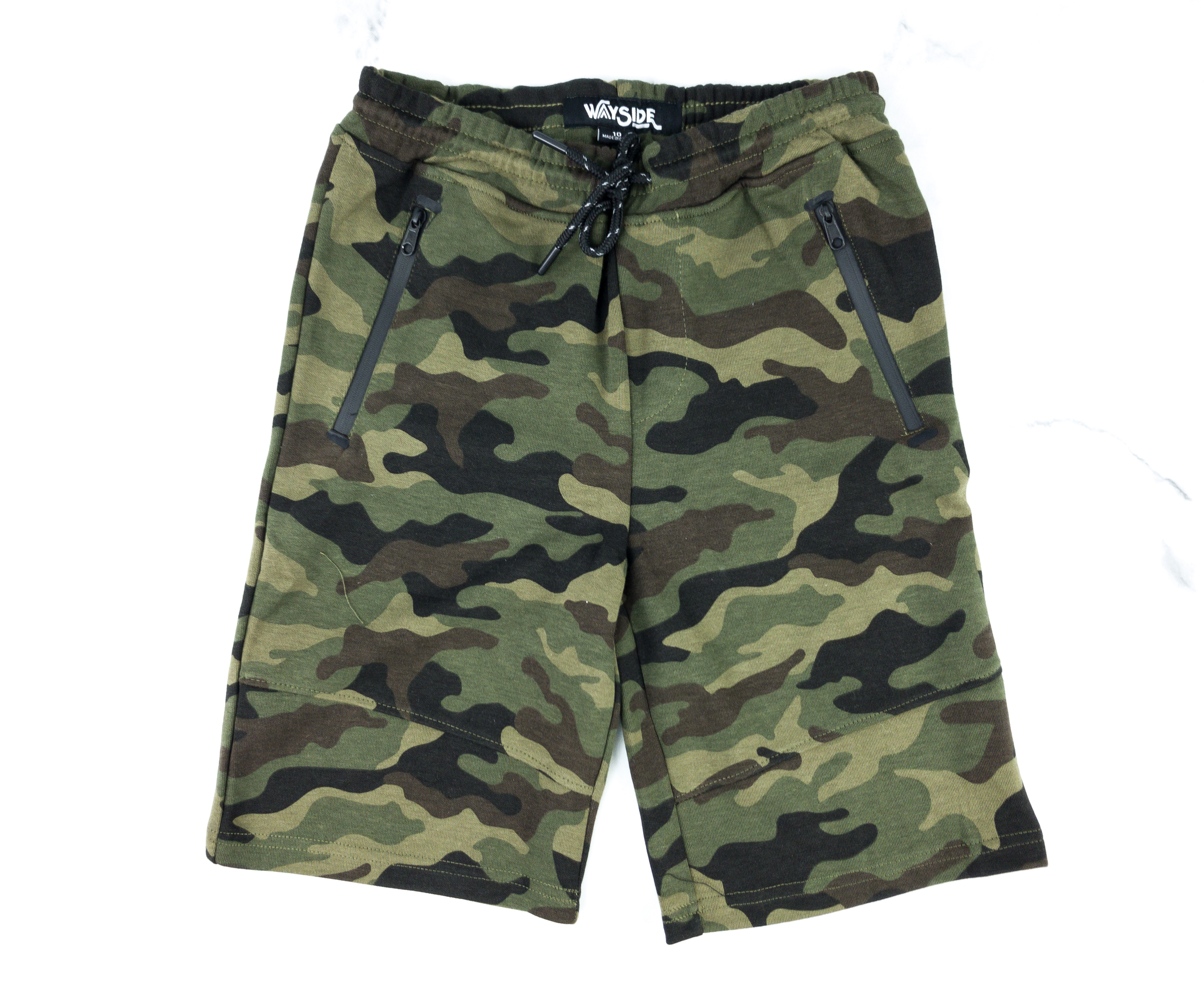 Wayside Jeremiah Tech Zipper Fleece Short ($18) This fleece short is a bit longer compared to the knit shorts from this fix. It also features a camouflage print!
It has two zippered side pockets and a drawstring waist for when you need to tighten the fit!
I like the small details it has, like this diagonal cut in front, making it seem like it has another hidden pocket/compartment camouflaged in the shorts.
There's even a small compass at the back near the zipper opening of the back pocket! I like how this piece stuck to its army theme!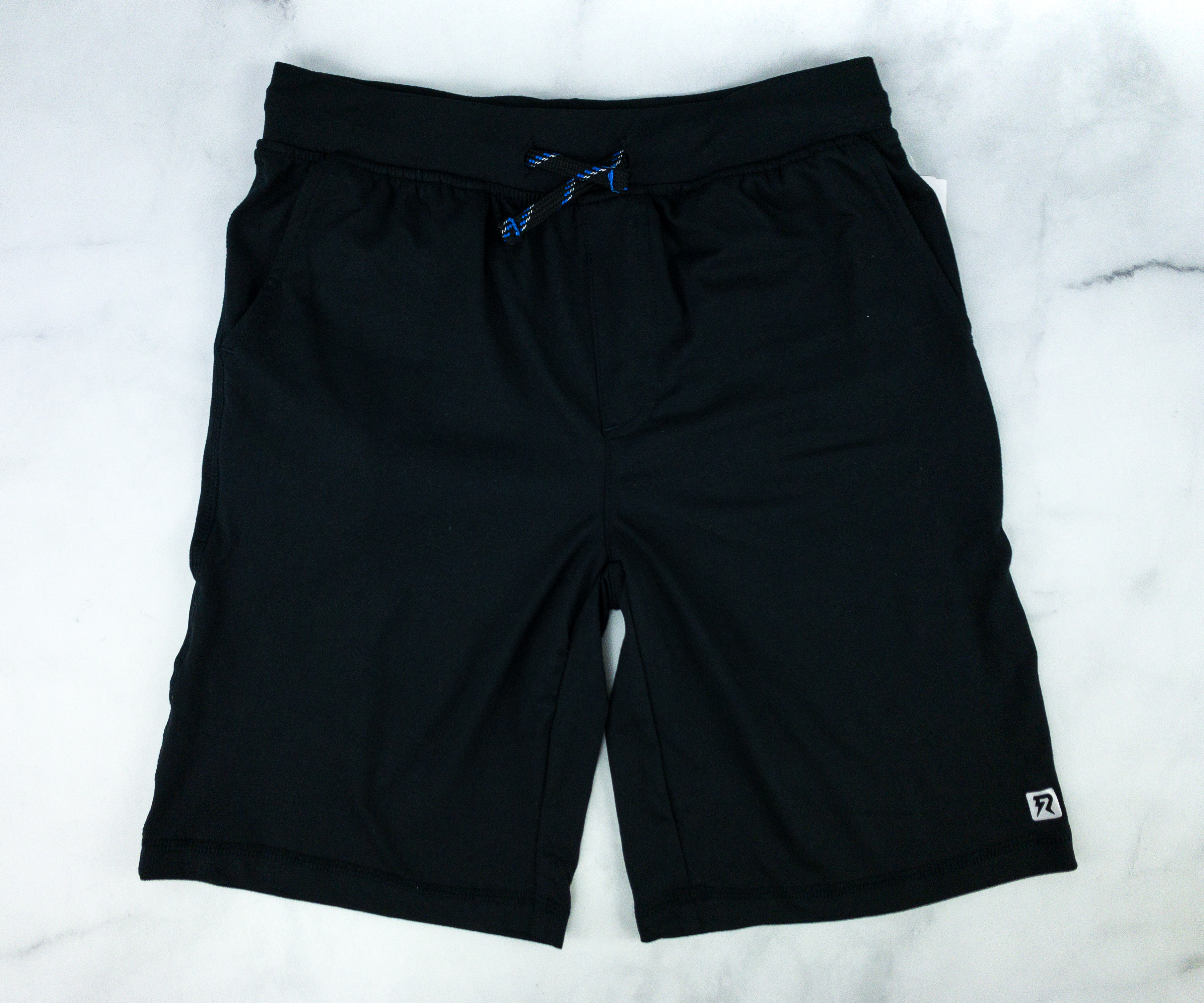 Runway The Everyday Stretch Sport Short ($16) Here's another plain black short, but this one is stretchy so it can mostly be used when playing sports!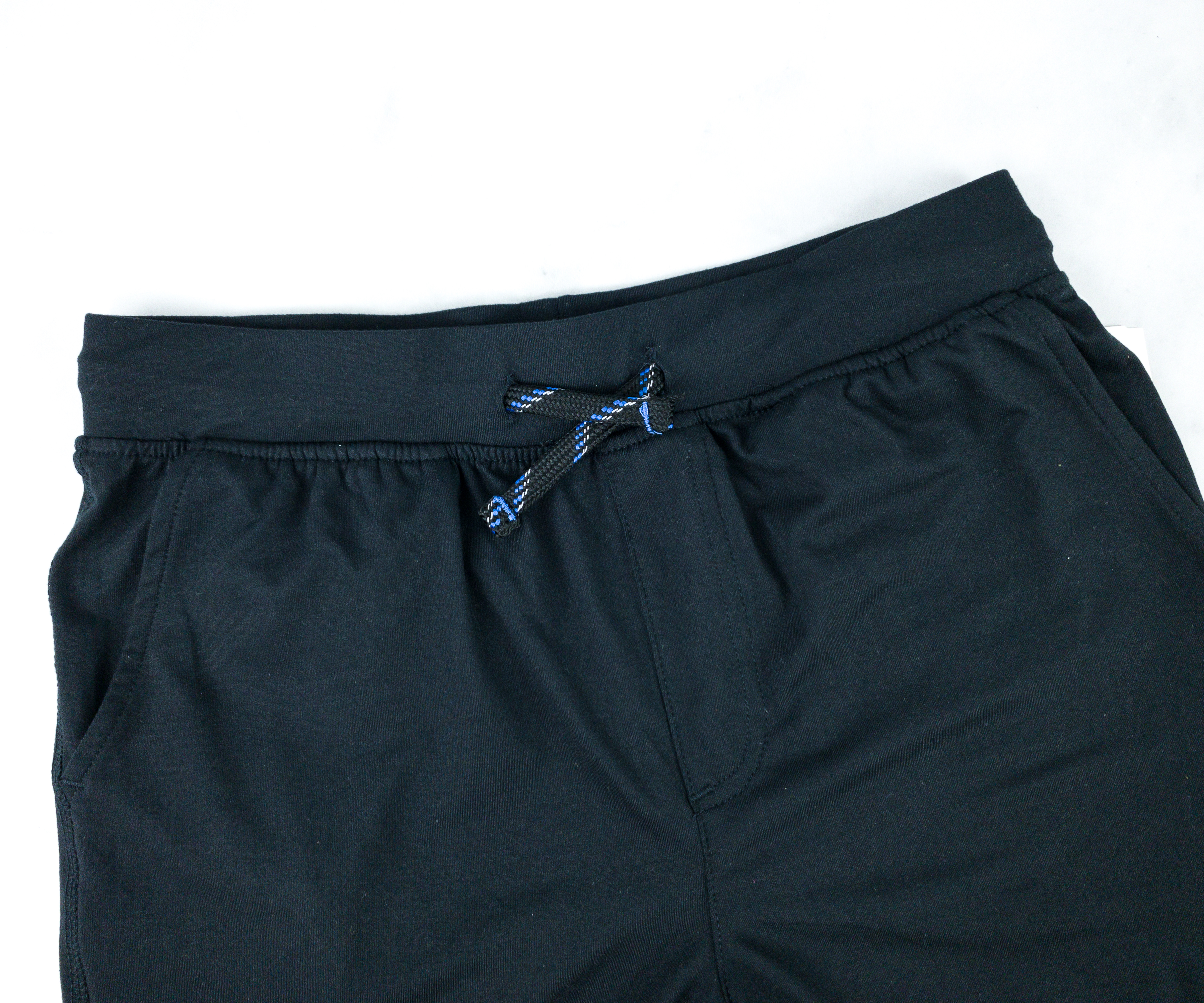 It has two side pockets for easy access to small items.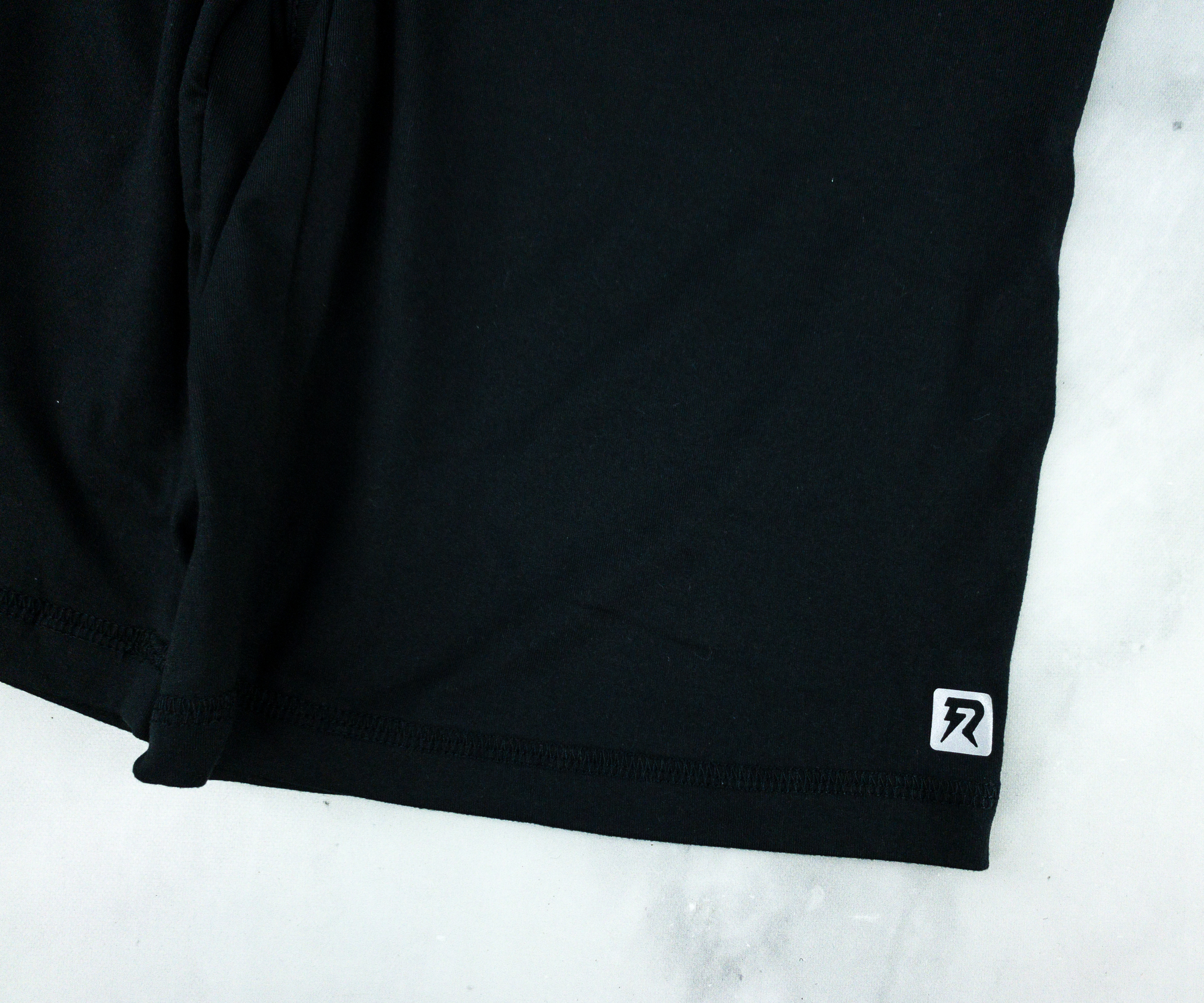 The hem has a loose fit, allowing more movement.
The fabric they used is also breathable. This is a great short for when my son would be doing a lot of outdoor activities.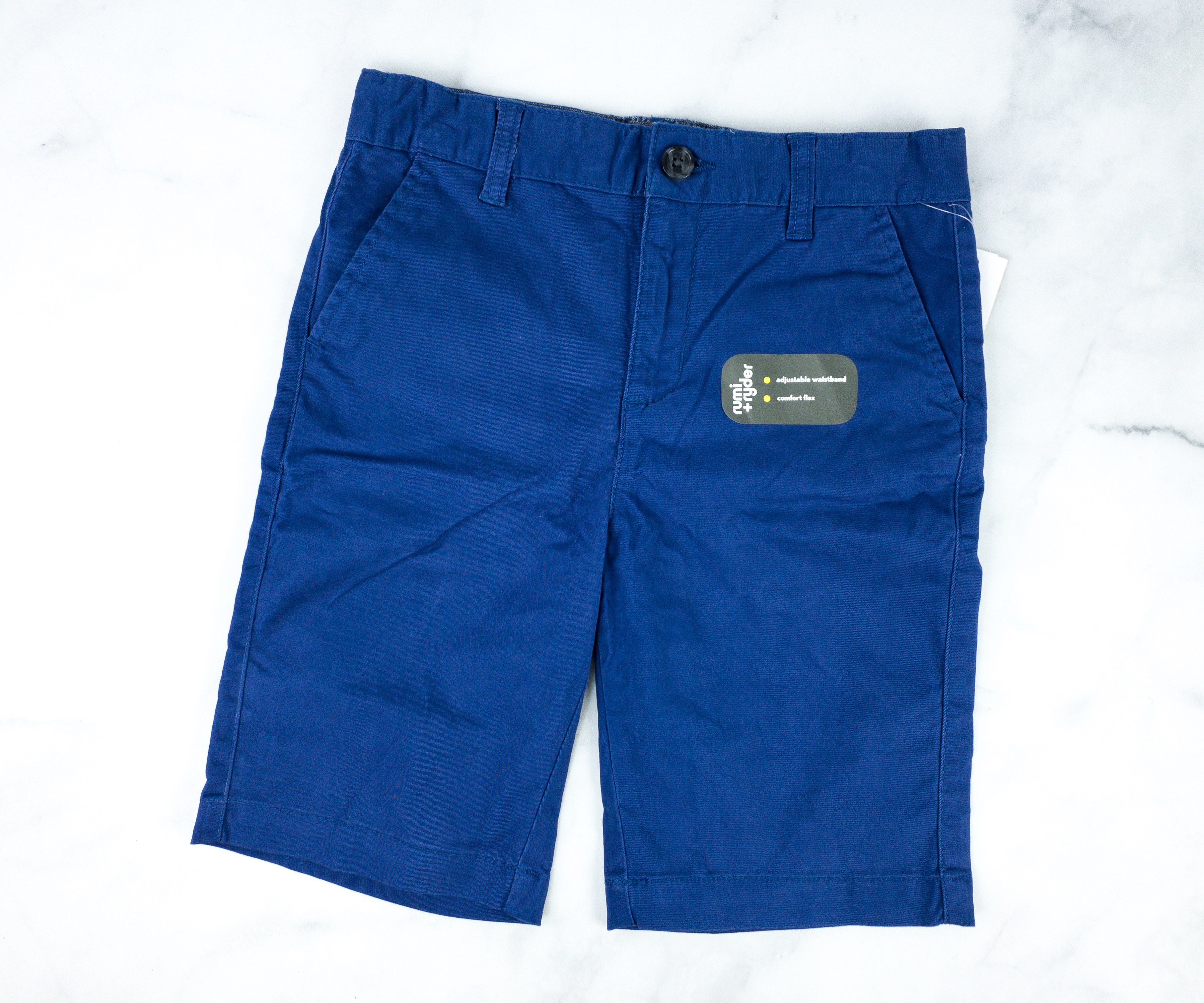 Rumi + Ryder The Classic Comfort Flex Stretch Twill Flat Front Short ($20) We've received all sorts of shorts from this fix and we're not complaining! This one is a twill short which has a more structured fit.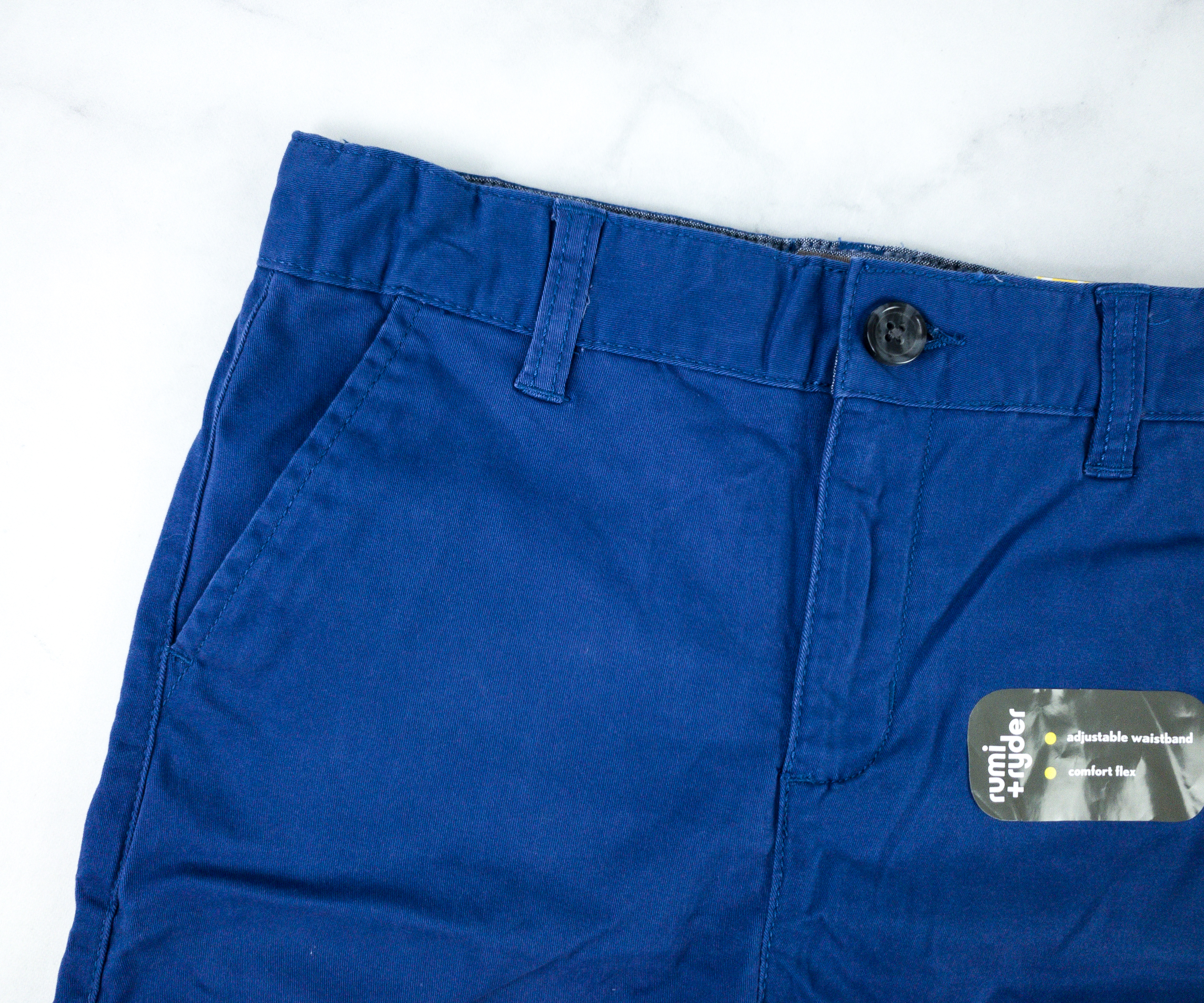 It has the look of blue jeans but it's more comfortable than denim. The waistband can be adjusted from the inside so you can tighten this up even without a belt.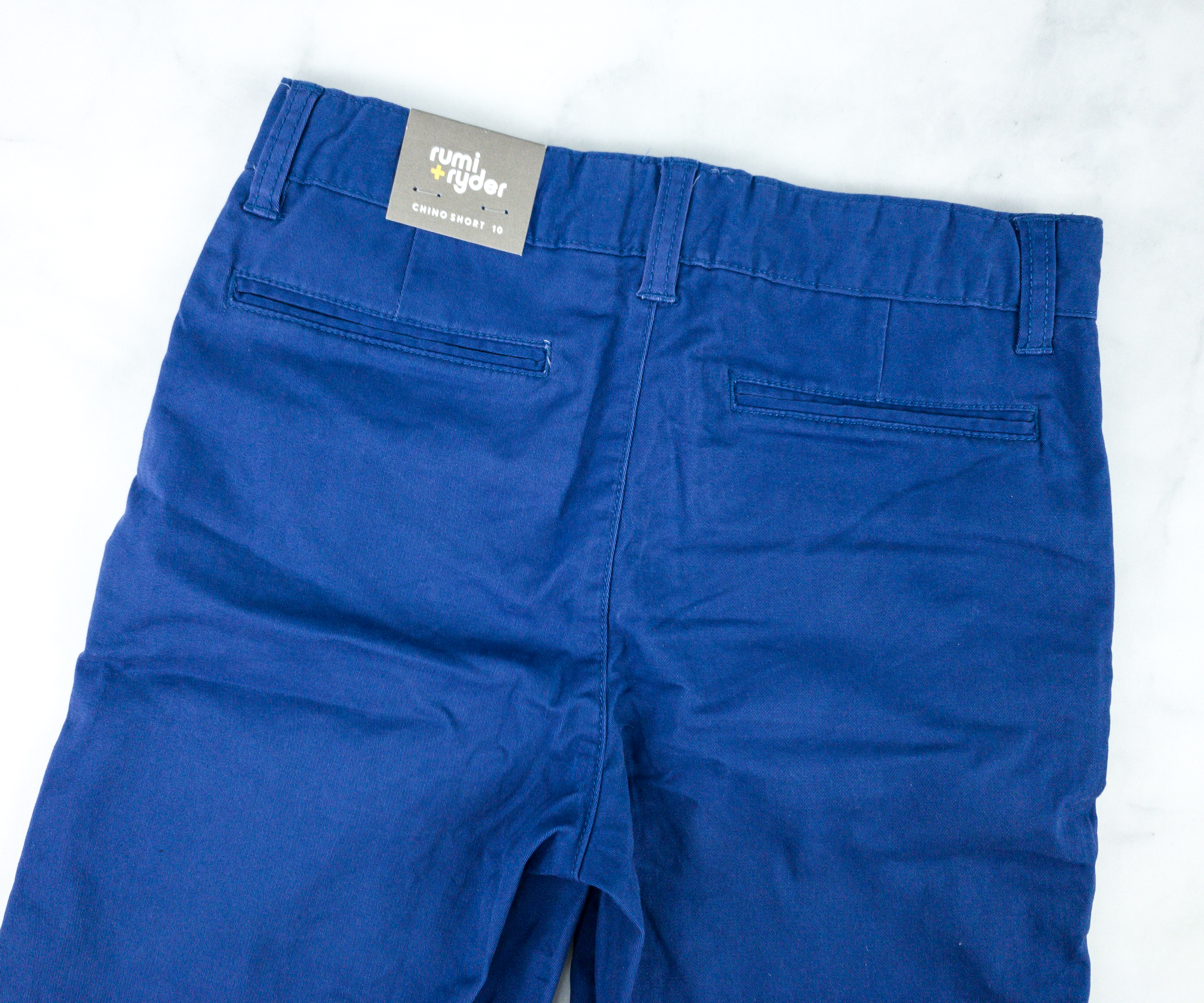 This one is more on the casual side. I'm not a big fan of the color but the fabric they used is perfect for this type of shorts!
Ocean Current Rob Swim Trunk ($20) Now, here's a short made especially for swimming!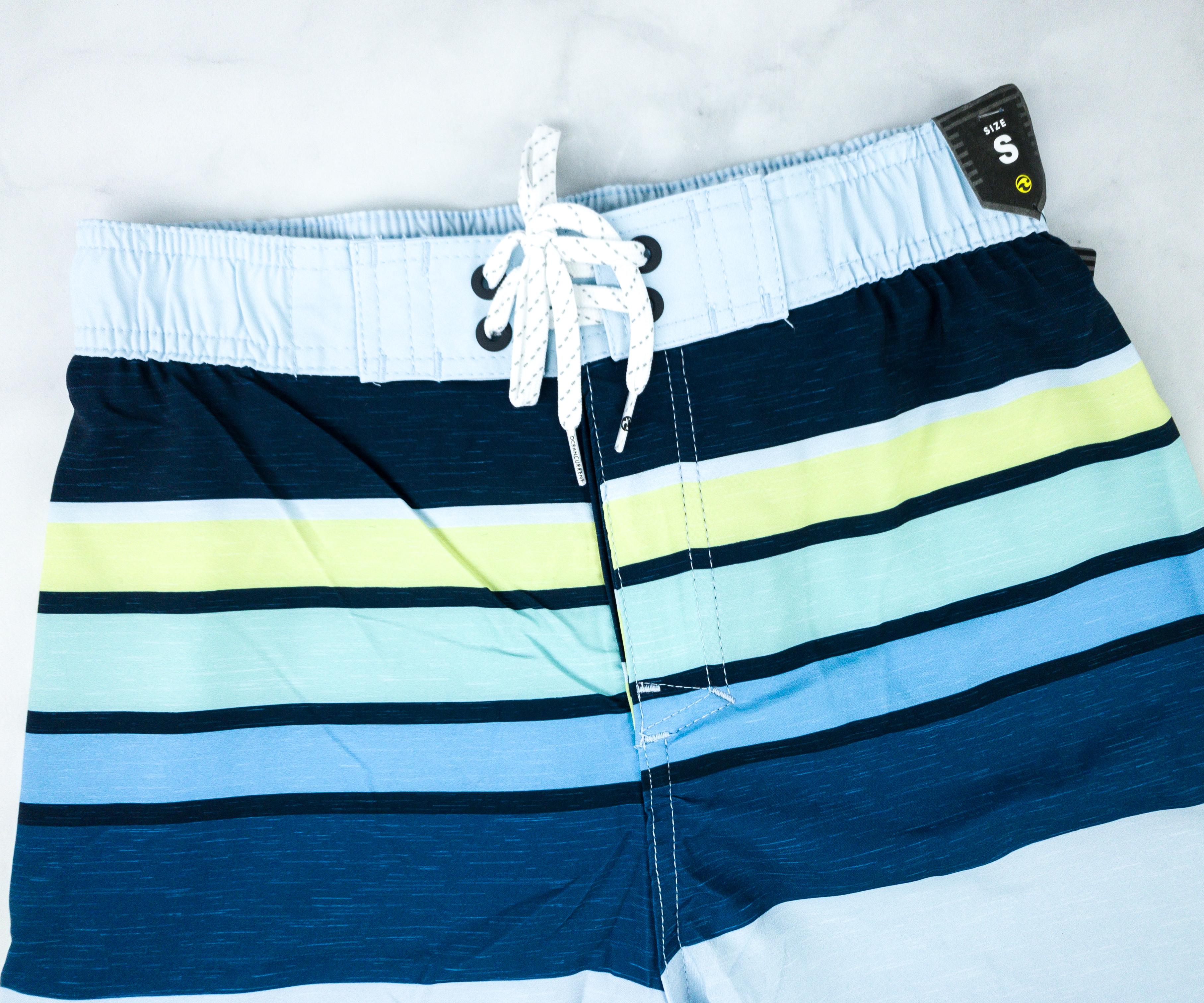 This board short has a velcro enclosure on the waistband as well as two more additional tie-up an enclosure for added security that it won't open or get loose when my son is busy swimming!
The inside lining is mesh to relieve the suction that occurs when water drains from inside the outer cloth quickly, so that the shorts don't remain suctioned onto the body.
It has one back pocket for storage when you need to bring something like an ID tag for your child.
It closes up securely with the velcro so what you put inside won't easily come out.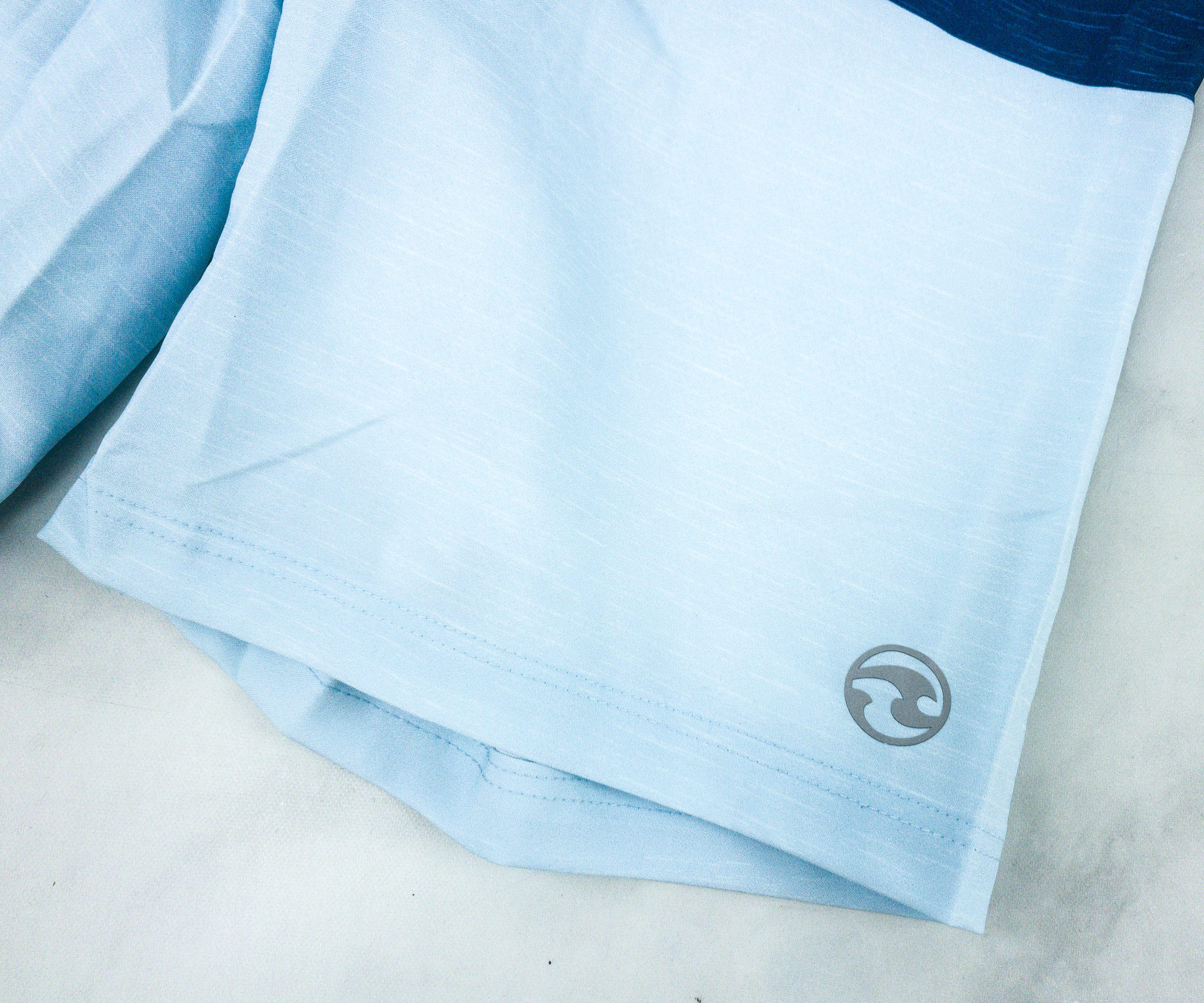 I like the color range of these shorts. It's a beachy vibe that reminds me of the ocean!
We have a ton of kids' shorts in this month's Stitch Fix, plus tees that we can add to my son's wardrobe. His favorite is the black shirt that says "Make Waves" while my choice is the camouflage shorts! I'm not overly ecstatic about this month's choices but the quality of each item is still superb. It's really convenient to be able to pick out items my son would like to keep and send back items he didn't like or those that don't fit. If you're looking to update your child's wardrobe but don't have the time to go to the mall, you'd love the convenience and flexibility of this styling service!
Are you getting the Stitch Fix Kids box too?