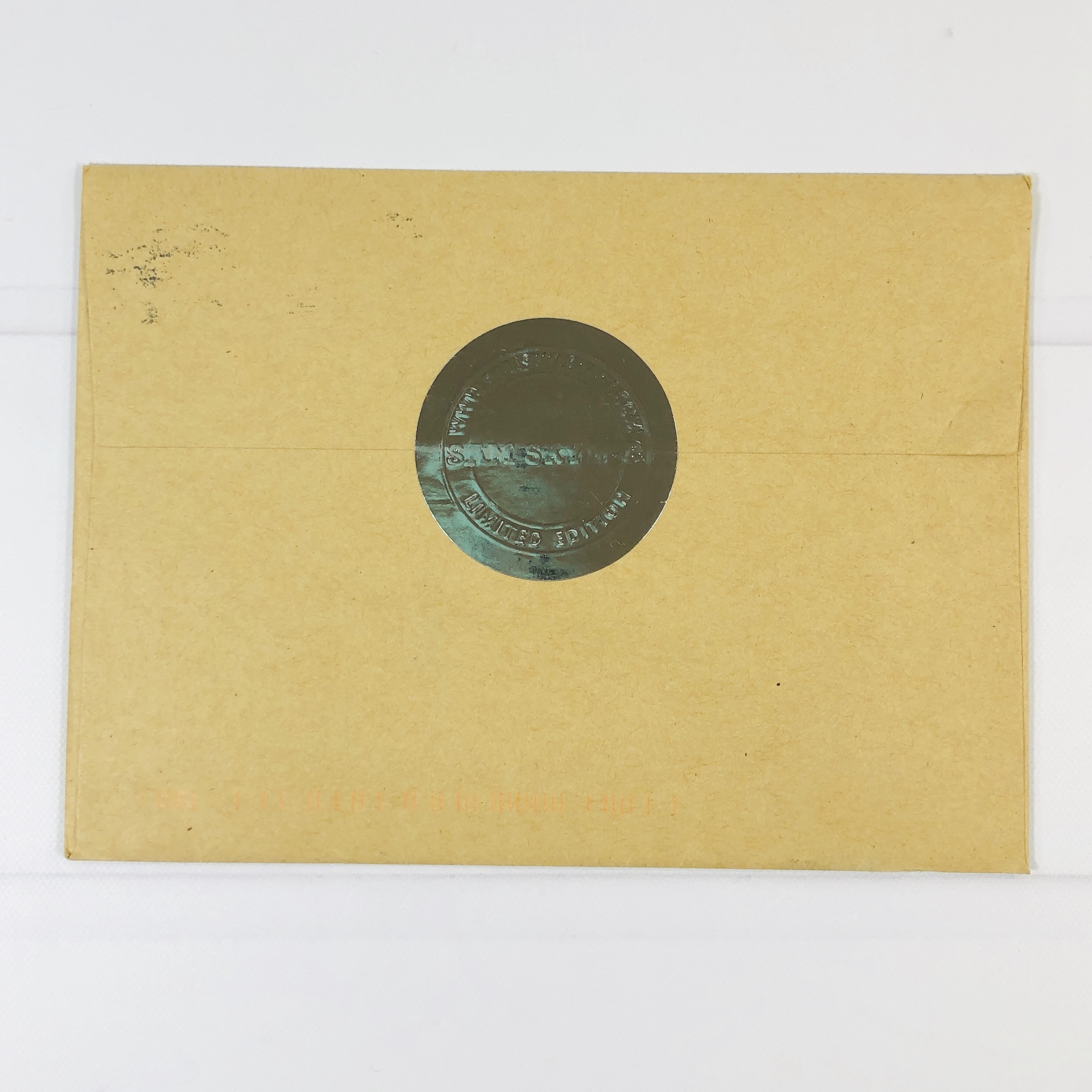 Sam's Sticker Stash is a monthly shipment of fandom-themed stickers from the artist Sam Skyler. Inside the envelope you will find new stickers, unique mashups, and other exclusive "nerdy" art. Shipping is free to the U.S.
In a galaxy not too far away, nestled within a town similar to Hobbiton, is a studio where freelance artist Sam Skyler is making a new creation for the world to see.

The love she has for storytelling and nerd culture is as strong as Valyrian steel. Forging that together with a fiery passion and a solid work ethic has awarded her an Emmy and several various accomplishments for her art, airbrush paintings, cosplays, and other colorful creations.
DEAL: Get 10% off your first box! Use coupon code HELLOSTICKERS.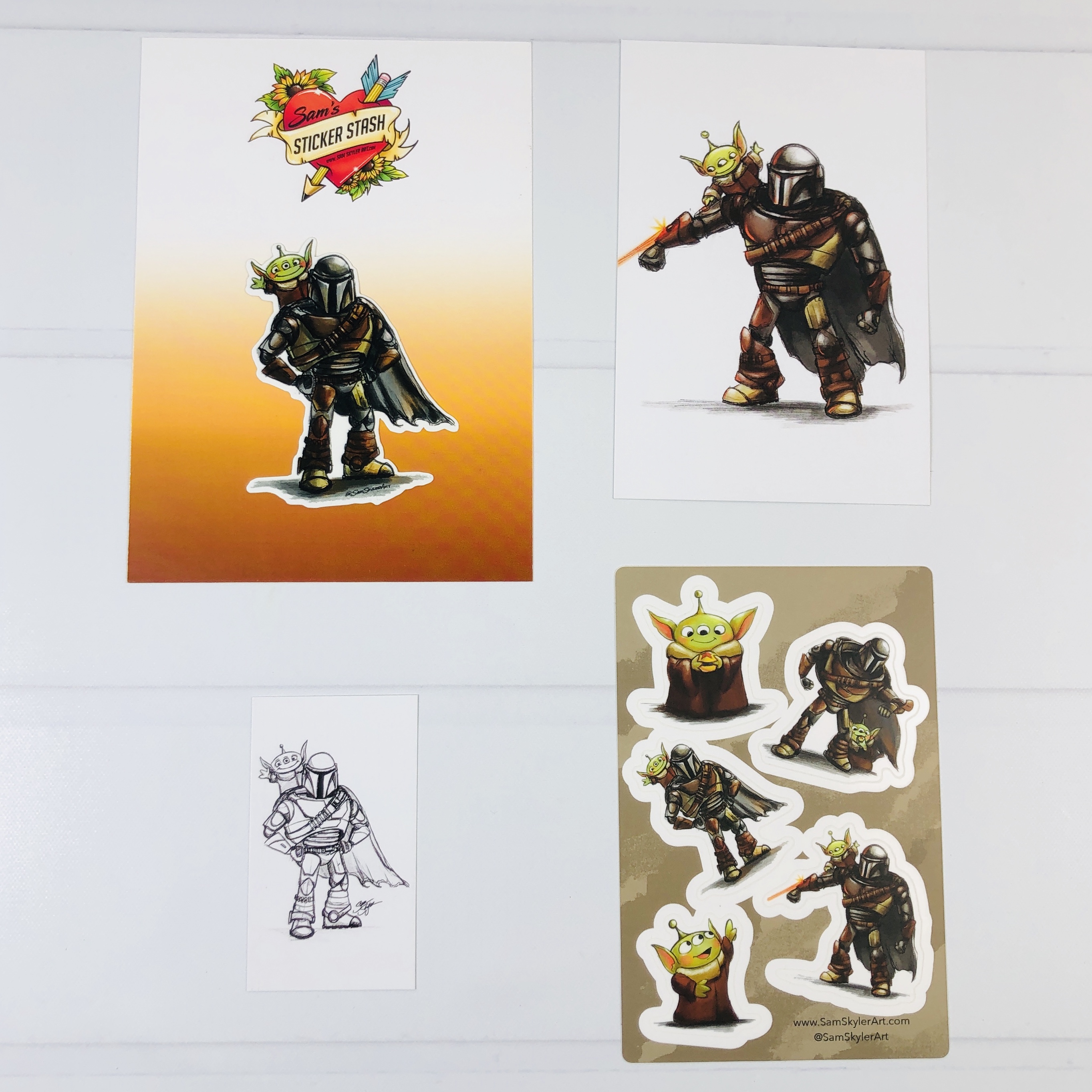 Everything in the mailing envelope! This is my first shipment from Sam's Sticker Stash and the subscription is pretty new.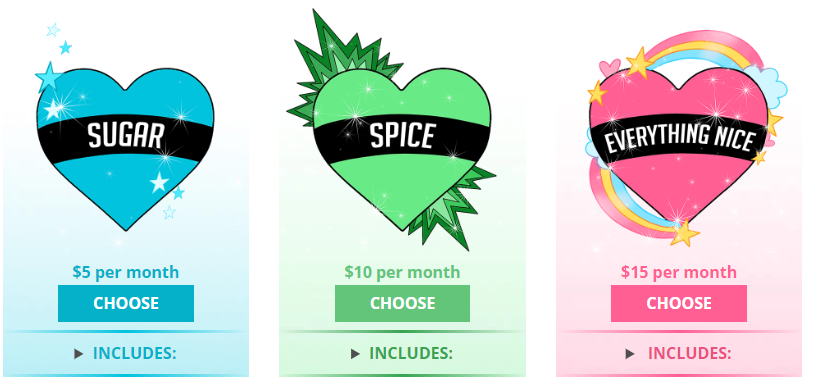 Start by choosing which level you prefer. Sugar comes with one die cut sticker, access to the Subscriber Store, free digital downloads, and exclusive discounts. Spice has all that plus one 4×6 print. Everything Nice is the highest tier and includes all of the above plus one 4×6 sticker sheet.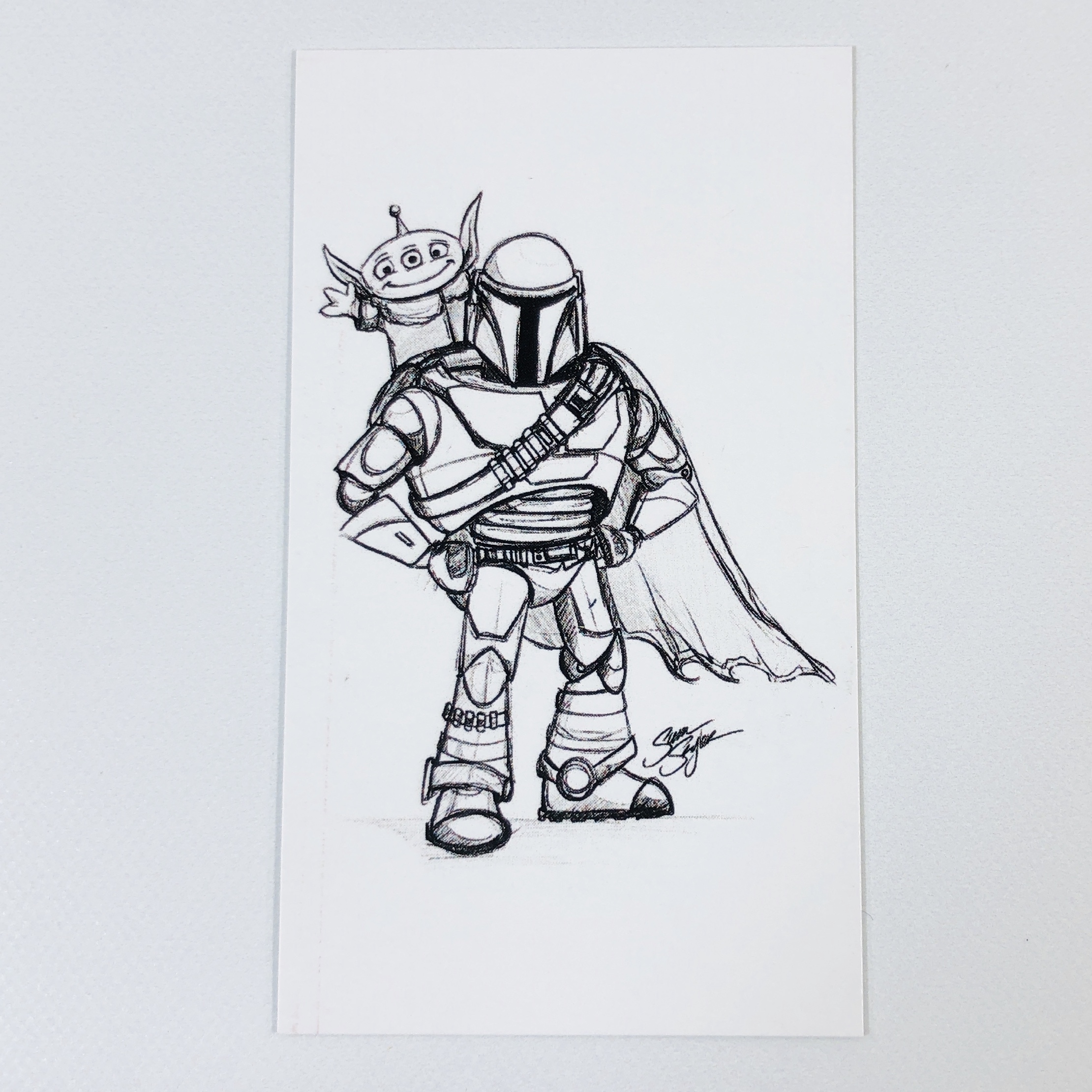 I received a 2″ x 3.5″ card with the theme and major players in this month's set – a Toy Story and Mandalorian mash up!
The back of the card had a handwritten note!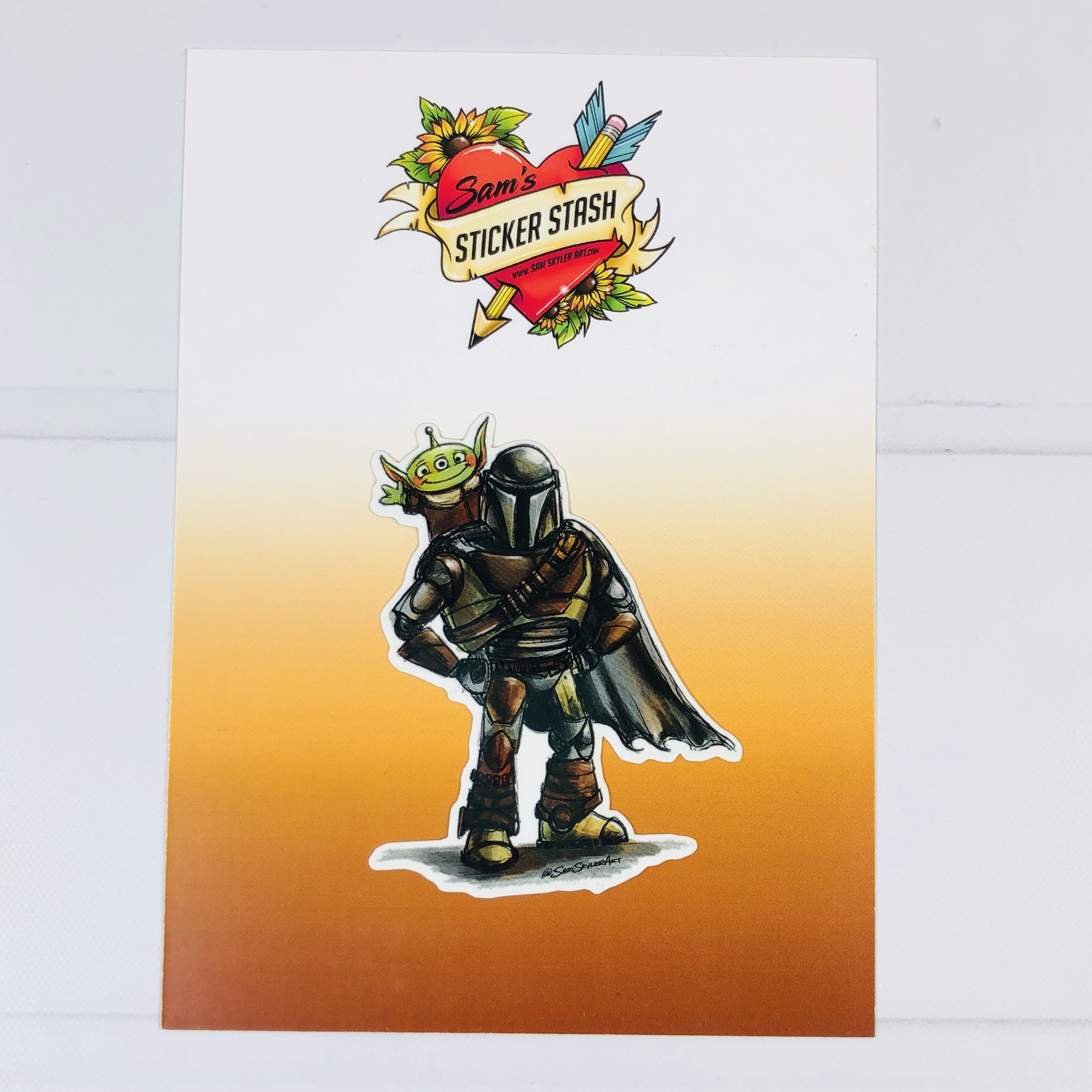 The Die Cut Sticker comes in all three subscription levels. The sticker itself is about 3.5″ at its tallest point. It is affixed to this card with a piece of tape so you can remove it, peel back the adhesive, and stick it on your laptop, cell phone case, water bottle, bullet journal, school notebook, or wherever else you usually place them. It looks like it is printed on glossy vinyl.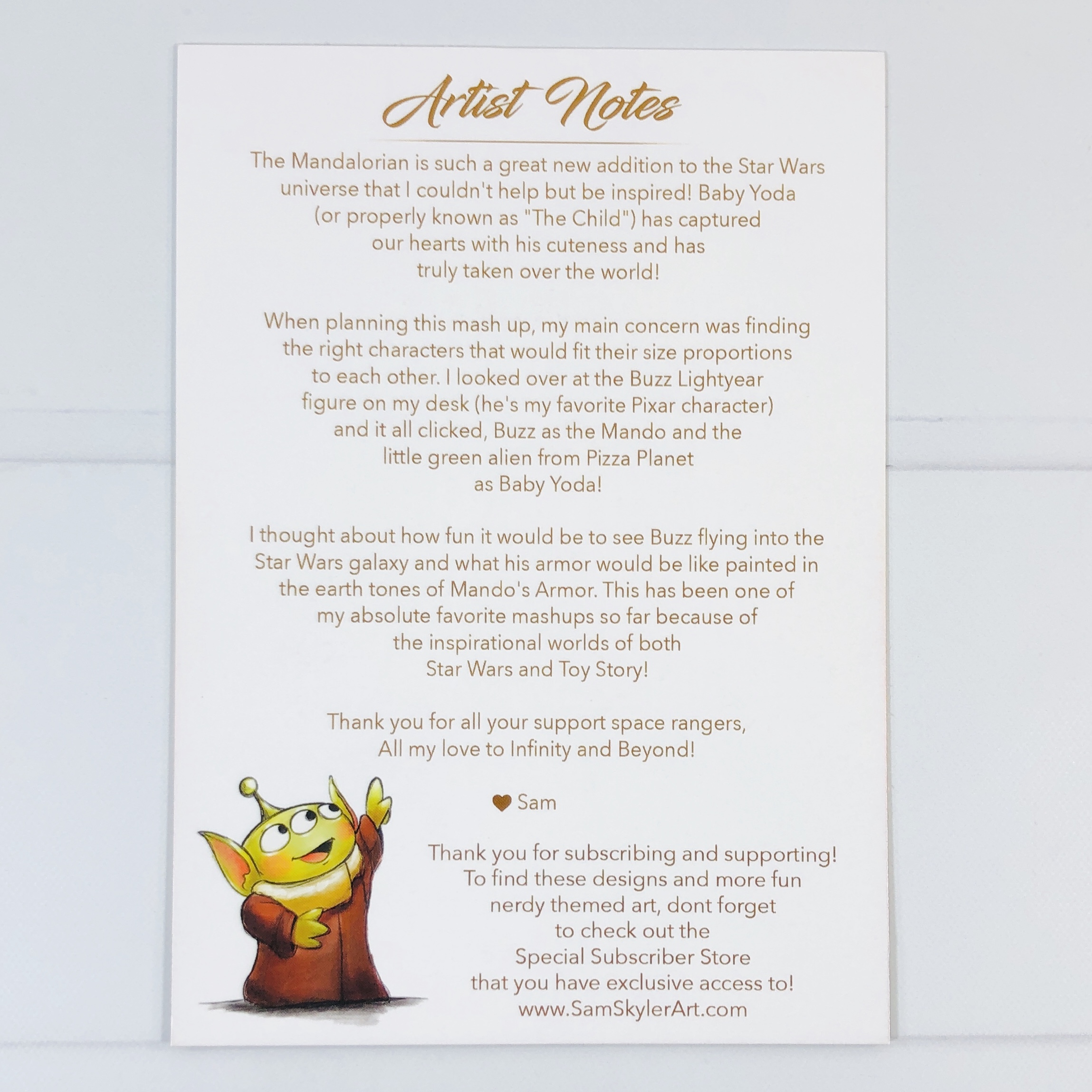 The back of the card gave a description of the idea behind this month's mashup. One of Toy Story's Little Green Men is re-imagined as The Child, also known as Baby Yoda (I know, it's not really Yoda thanks to the timeline). Buzz Lightyear is now a Mandalorian, and his spacesuit is in darker tones.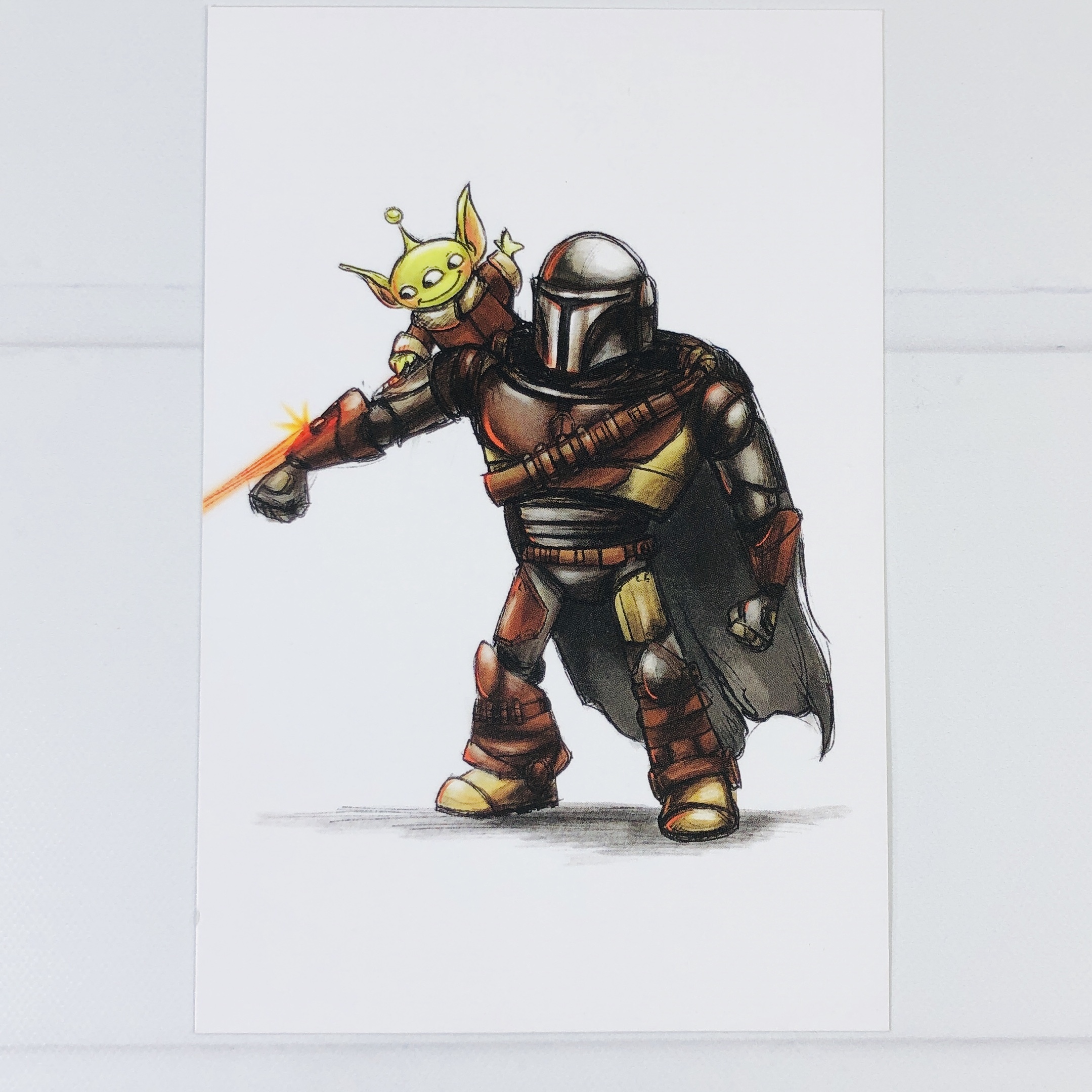 The 4″ x 6″ Print comes in the Spice and Everything Nice levels. Mando Lightyear has a different stance than the die-cut sticker so there is some variety here. It is suitable for desk art or turn it into a postcard and send to a Pixar or Star Wars fan.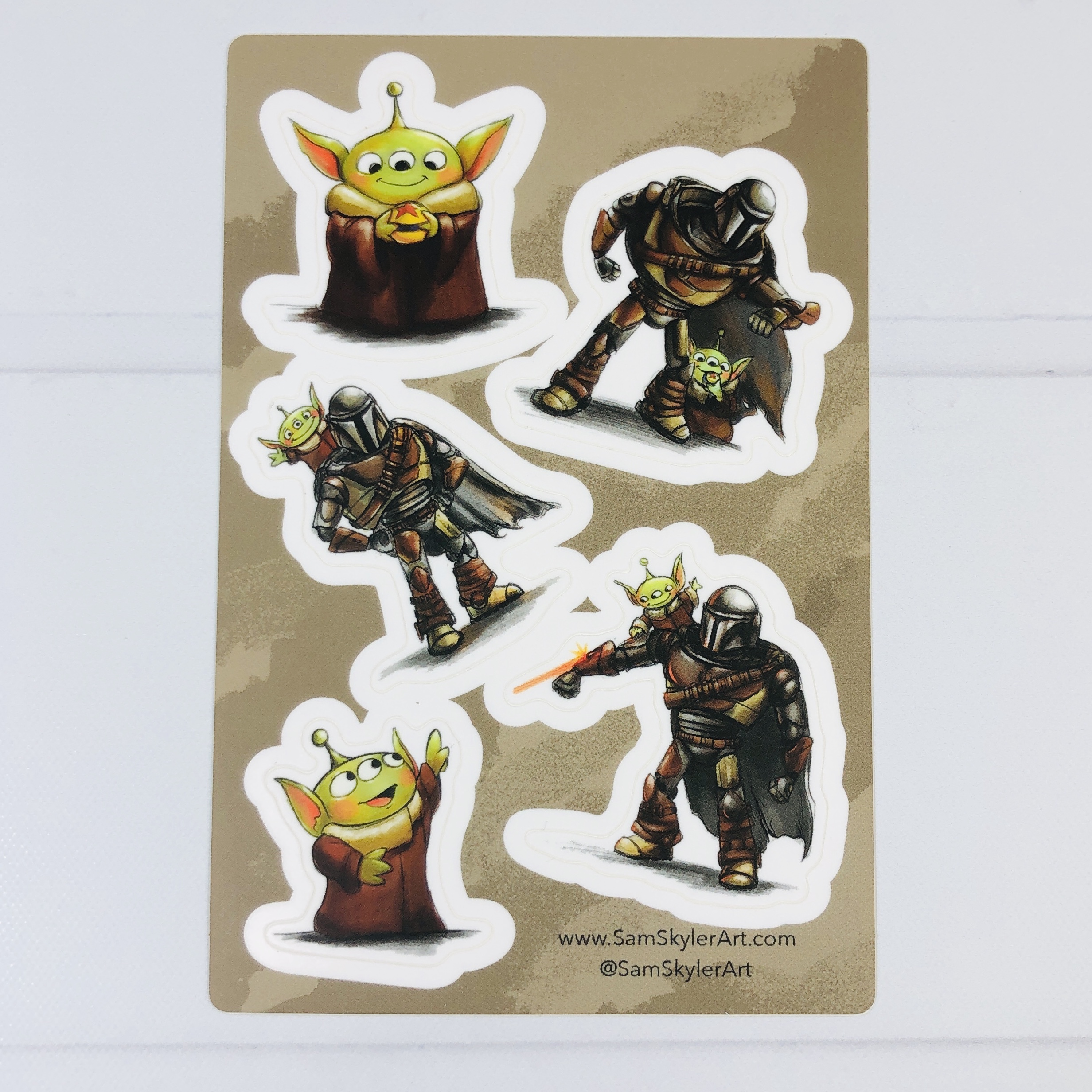 The 4″ x 6″ Sticker Sheet has even more poses and includes two stickers of the Little Green Child all by himself. Each of the five stickers is about 2″ tall. These stickers are also printed on vinyl but they are matte, not glossy like the main sticker shown earlier in this post.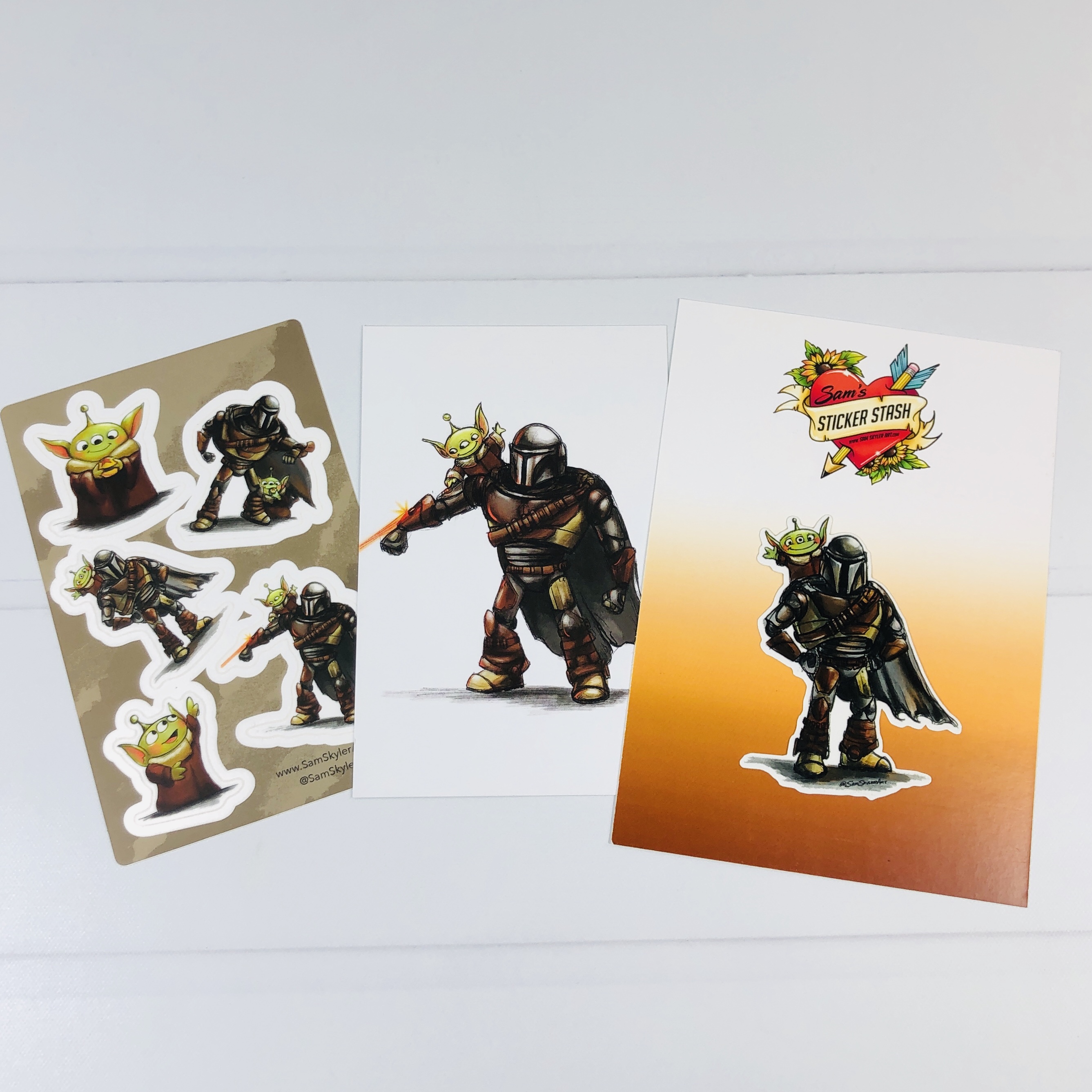 What a cool sticker subscription for those who like their fandoms with a little twist! Sam's Sticker Stash didn't disappoint and the artistry and detail is top notch. I think they are very cute, and I like both of the shows being represented and can't wait to find a place to put them. If you are looking for more of Sam Skylar's artwork, check out her website, she even sells face masks!
What do you think of Sam's Sticker Stash?