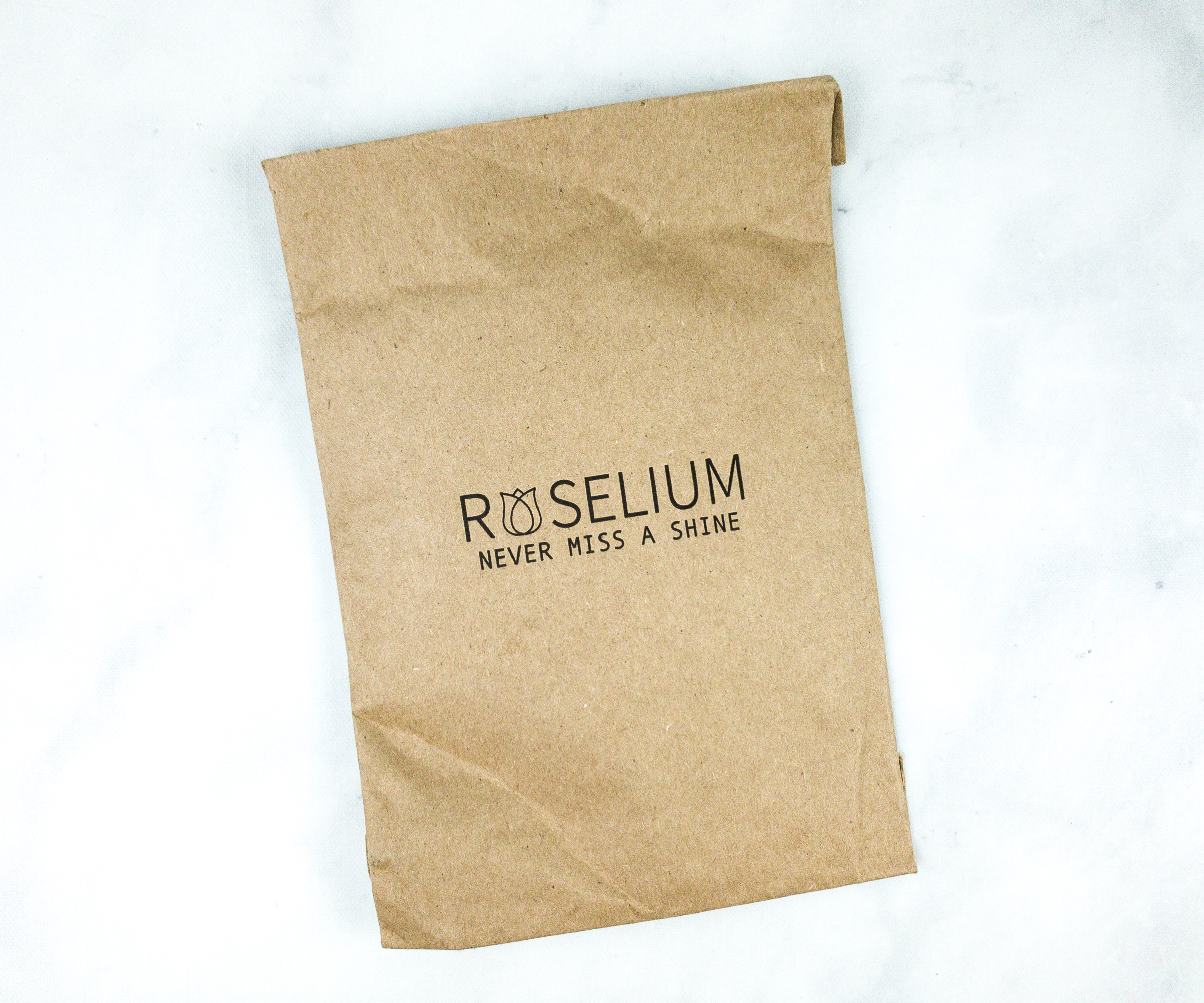 Roselium is a monthly jewelry subscription that features a new local brand every month. For $19.99 every month, all the jewelry you received is yours to keep. They offer free shipping and returns, as well as a discount to their online store!
DEAL: Get 50% off first month. Use coupon code HELLOSHINE.
The items were packed in a brown paper envelope.
Inside, the item is nestled in a wrapping paper, sealed by a Roselium sticker.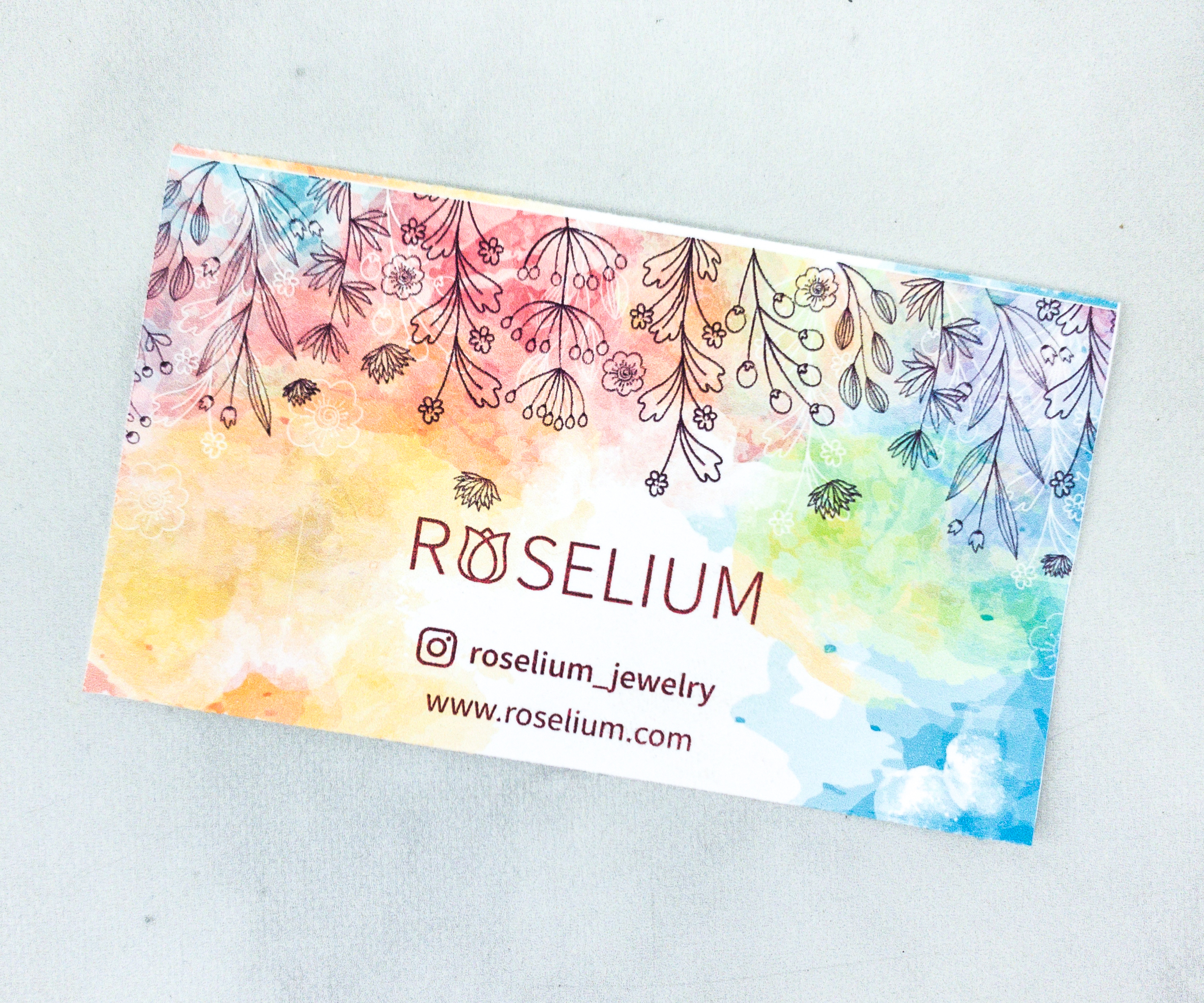 The package also includes a colorful card. It bears the Roselium logo, as well as their social media handle and website.
At the back is a message from the owner and jewelry designer of Cecelia Jewelry.
Everything in my pack!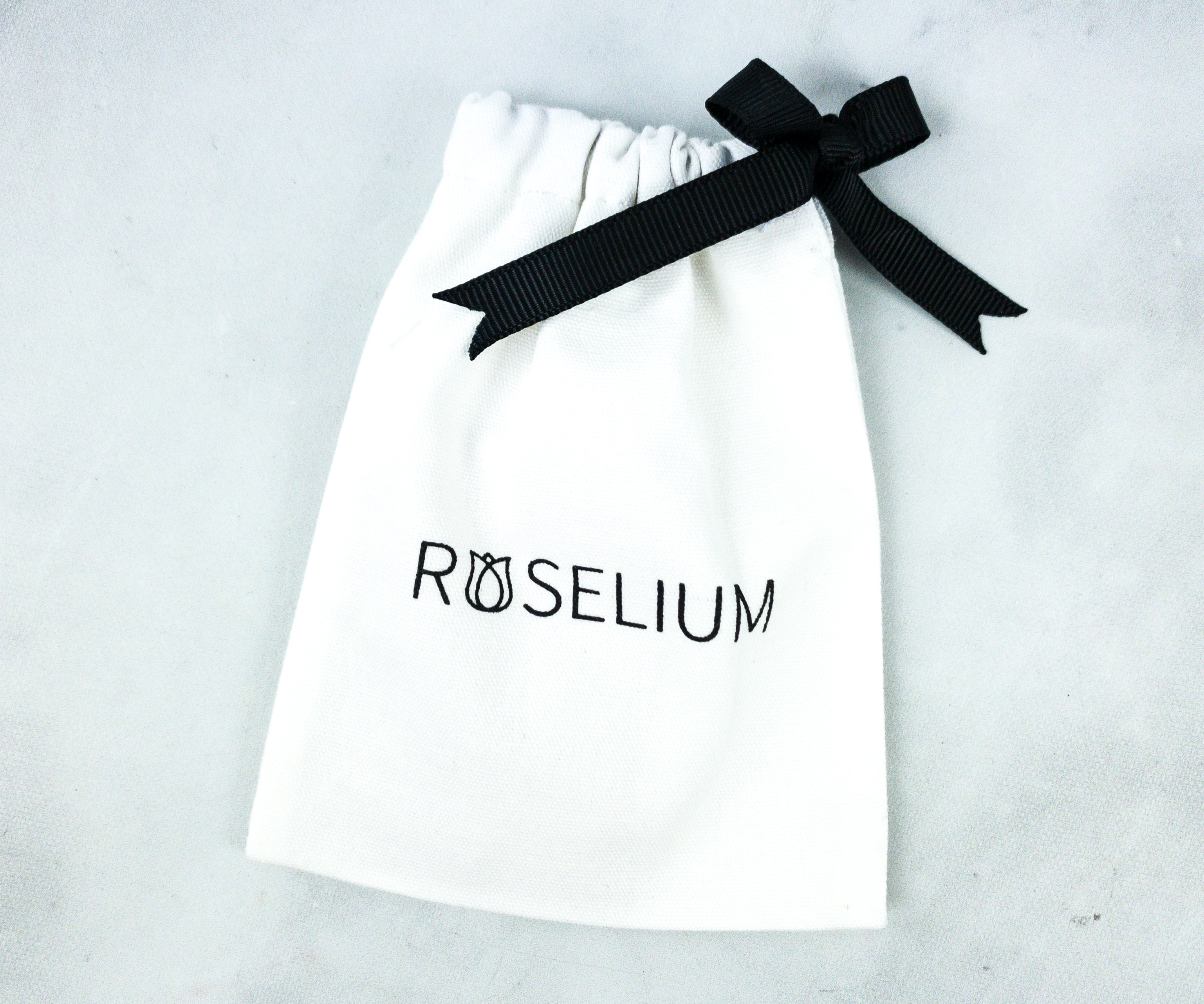 The jewelry came in this cute drawstring pouch. You can also use it as storage when the accessories are not in use or when traveling.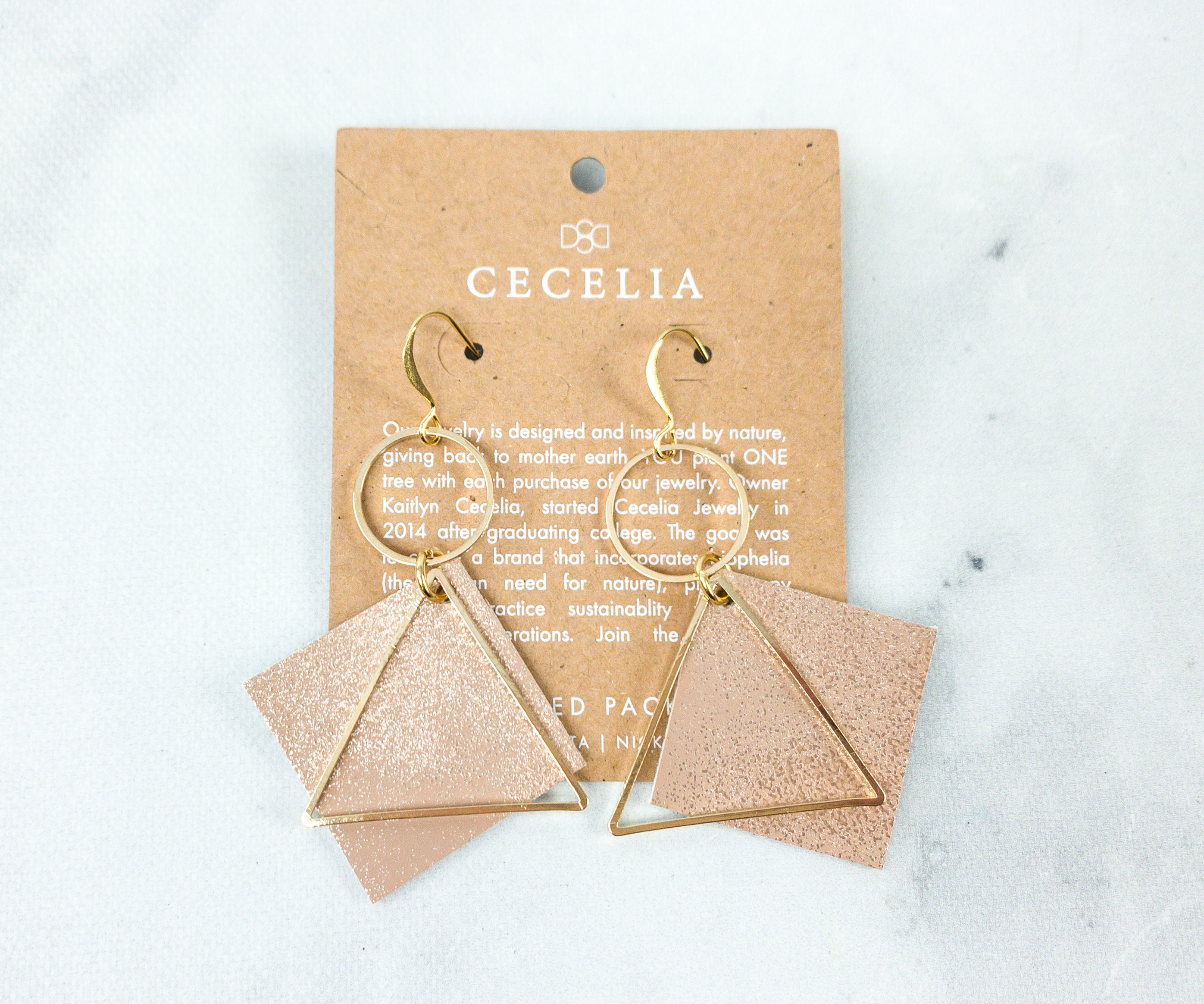 Cecilia Earrings. The earrings came in a cardstock holder with a brief note about Cecelia Jewelry.
This pair of dangling earrings is a great conversation starter! It's chunky and bold yet delicate and dainty at the same time because of how it was structured. The colors they used are also gorgeous. We got a good combination of striking gold angles and soft rose gold hues!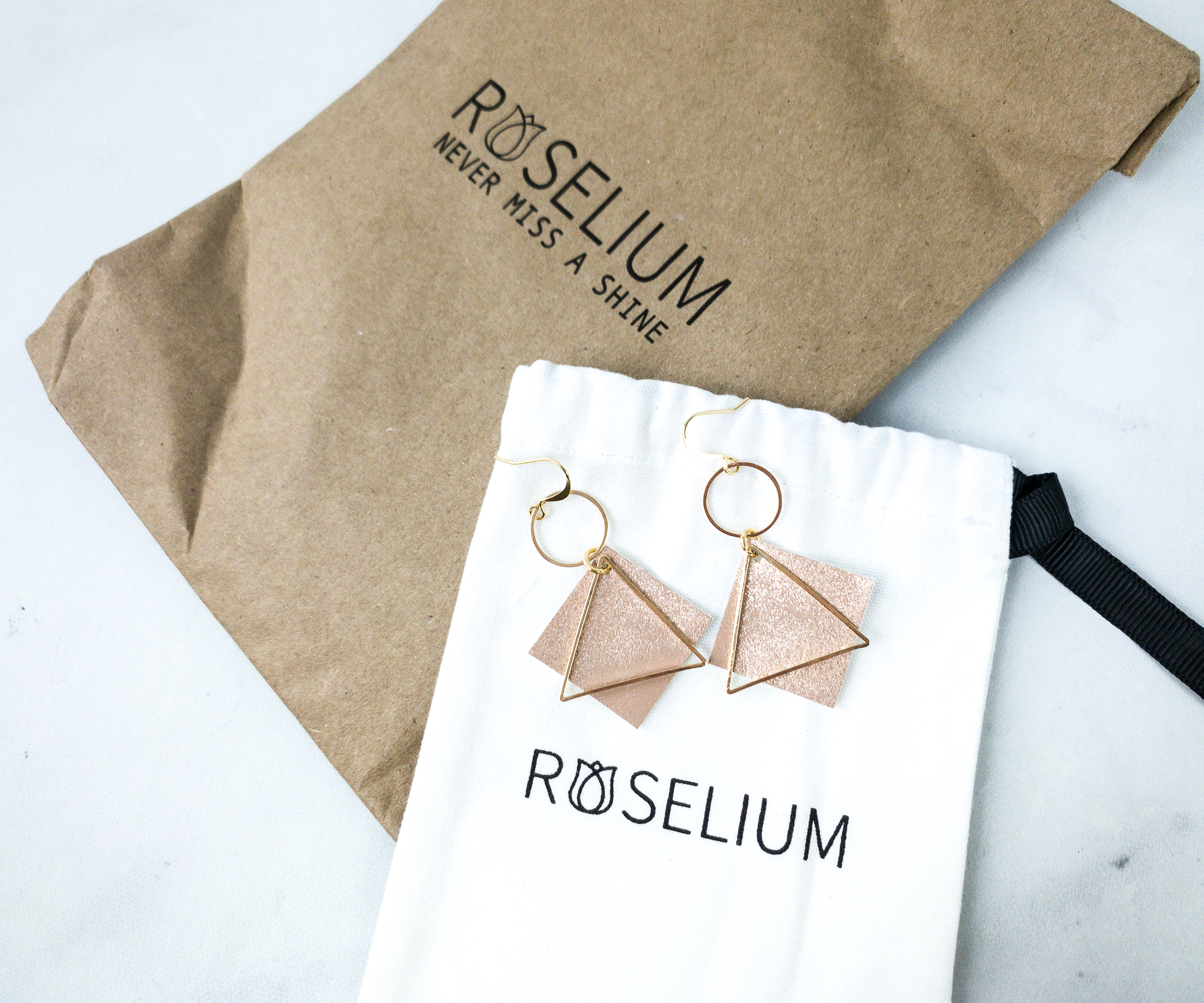 I like the thin gold hoops and triangles layered together with a nice piece of rose gold square patch. The angles work! This will look good with just about any outfit,  casual or formal!
I love the rose gold earrings Roselium sent this month! They're well-crafted and the geometric design is really stunning. This pair also makes a great statement piece. If you have an online meeting and you need to look well-put-together, these would do the trick! Another thing I like about this subscription is that they feature local brands. If you want to discover locally made pieces or to support local designers, this jewelry subscription would be up your alley!
What do you think of Roselium?