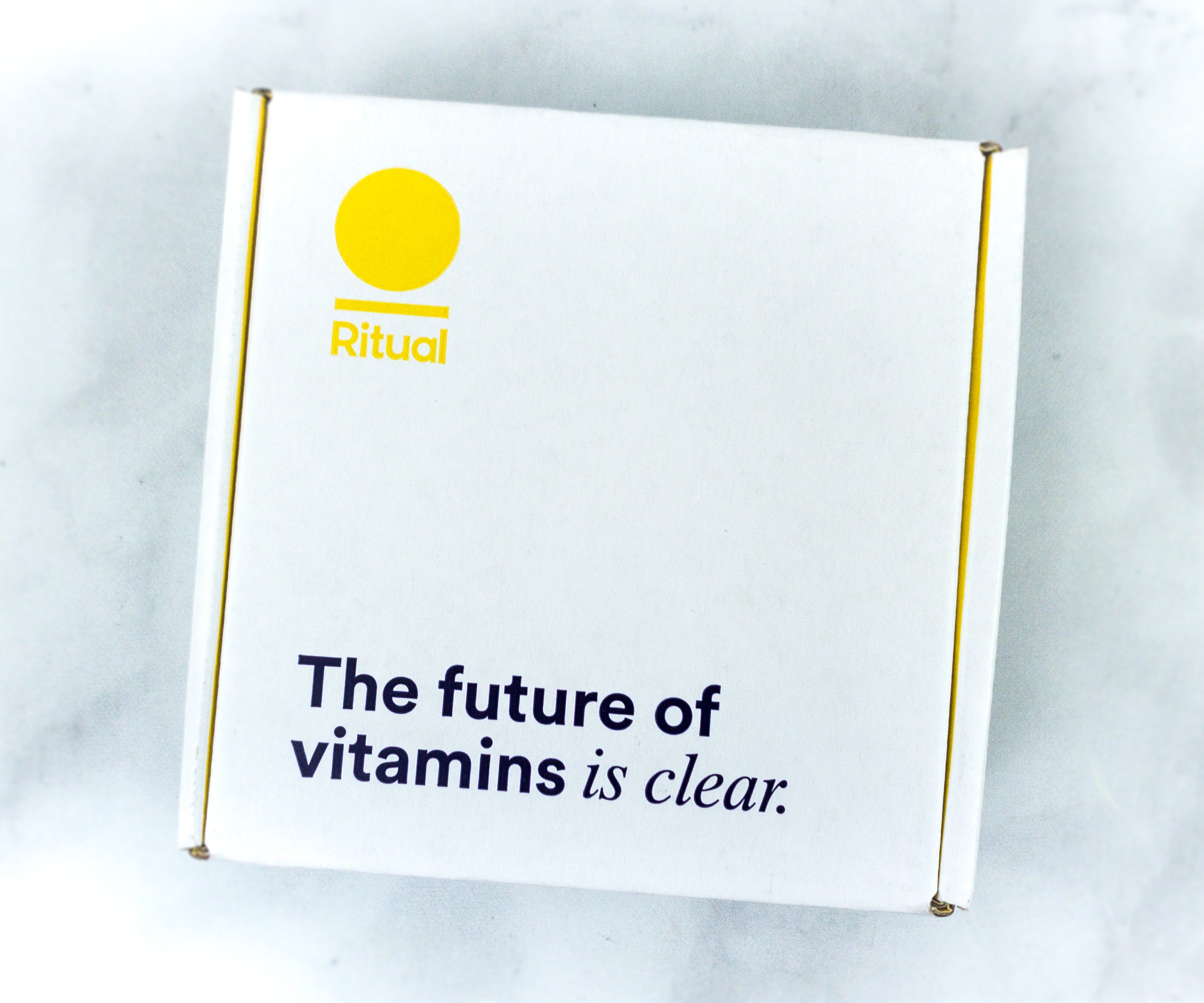 Ritual delivers an obsessively researched vitamin directly to your door. It has 60 capsules per bottle and costs $30 per month. They believe in simplicity, traceability, and ingredients that work best in the body. They are known for Essential for Women, expertly developed to be the only daily vitamin a woman needs, and now, they have also come up with Essential for Men.
There are two kinds of Essential for Men: Multivitamin 18+ for men 18 to 49 years old and Multivitamin 50+ for men 50 years old and above.
DEAL: Save $10 on your first month when you bundle any 2+ Ritual products! Deal applies automatically, just use this link to subscribe – no coupon code needed.
This is the review of the Essential for Men Multivitamin 18+.
Multivitamin 18+ and Essential for Men 50+ are basically made with the same ingredients but in different doses. It was adjusted according to help fill gaps of key nutrients they may not be getting enough of from their diets, whether because of their lifestyle or genetic factors. For instance, they included more magnesium in Multivitamin 50+ because it helps support bone health.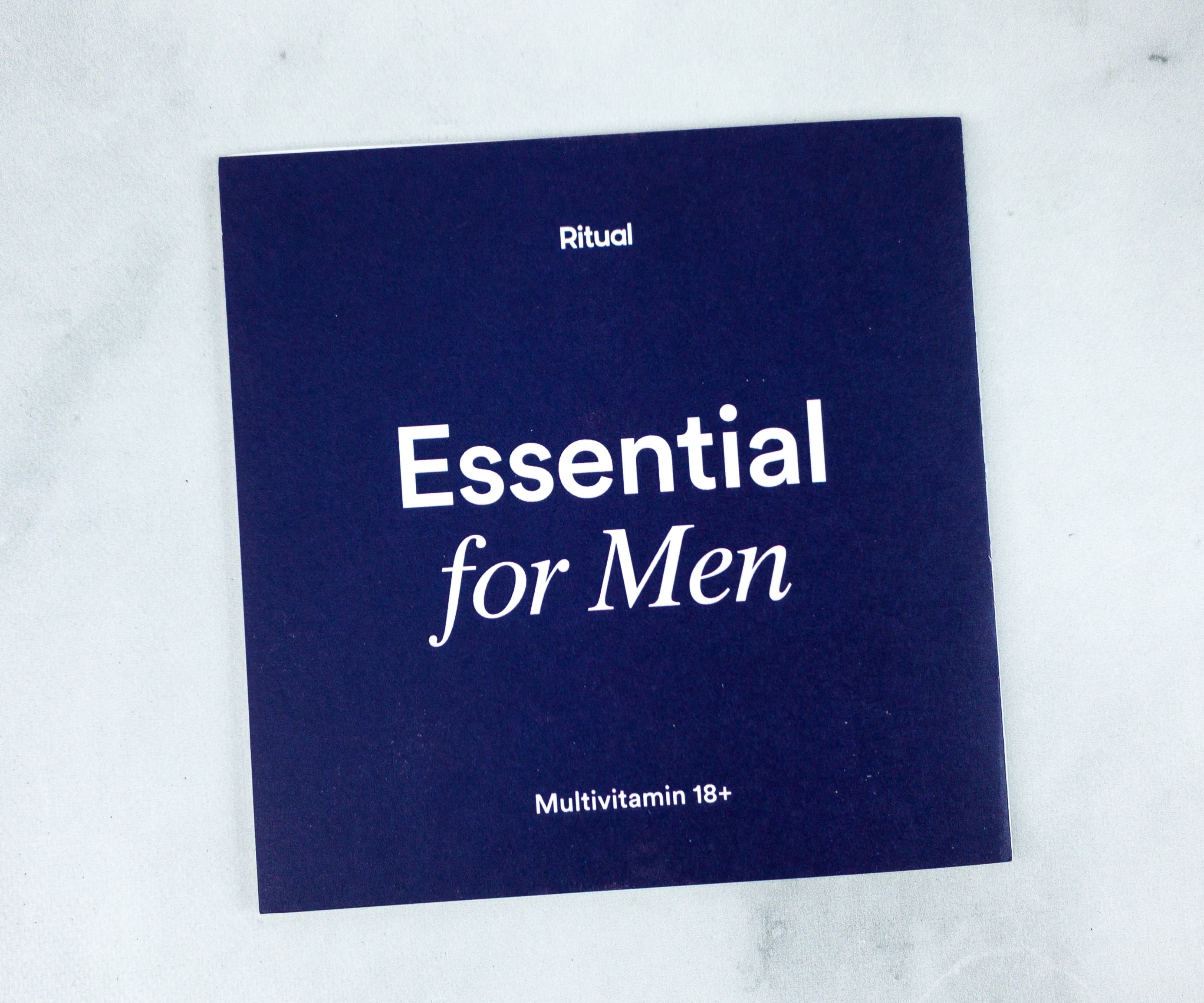 The box comes with a guide.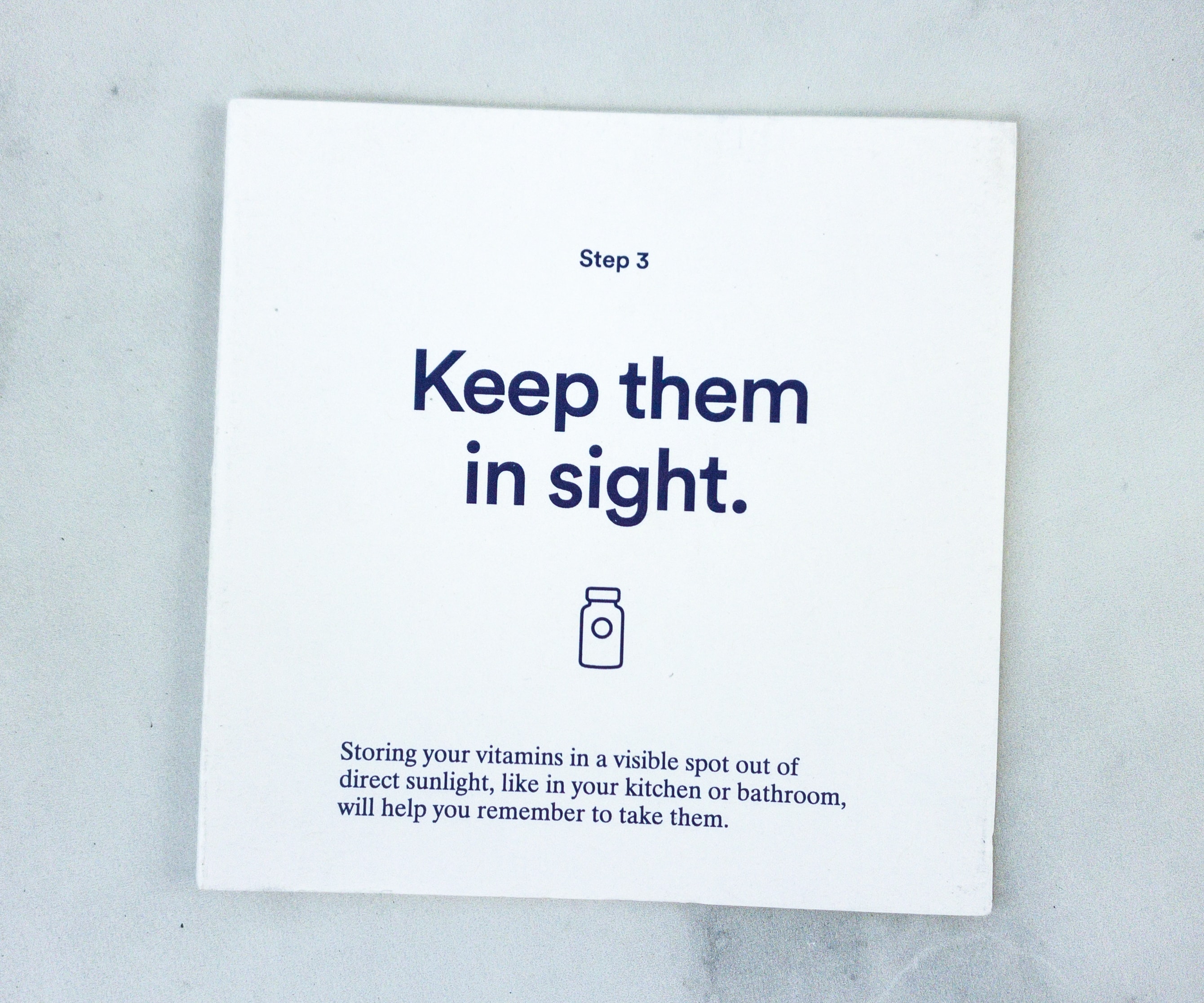 It has easy steps to follow!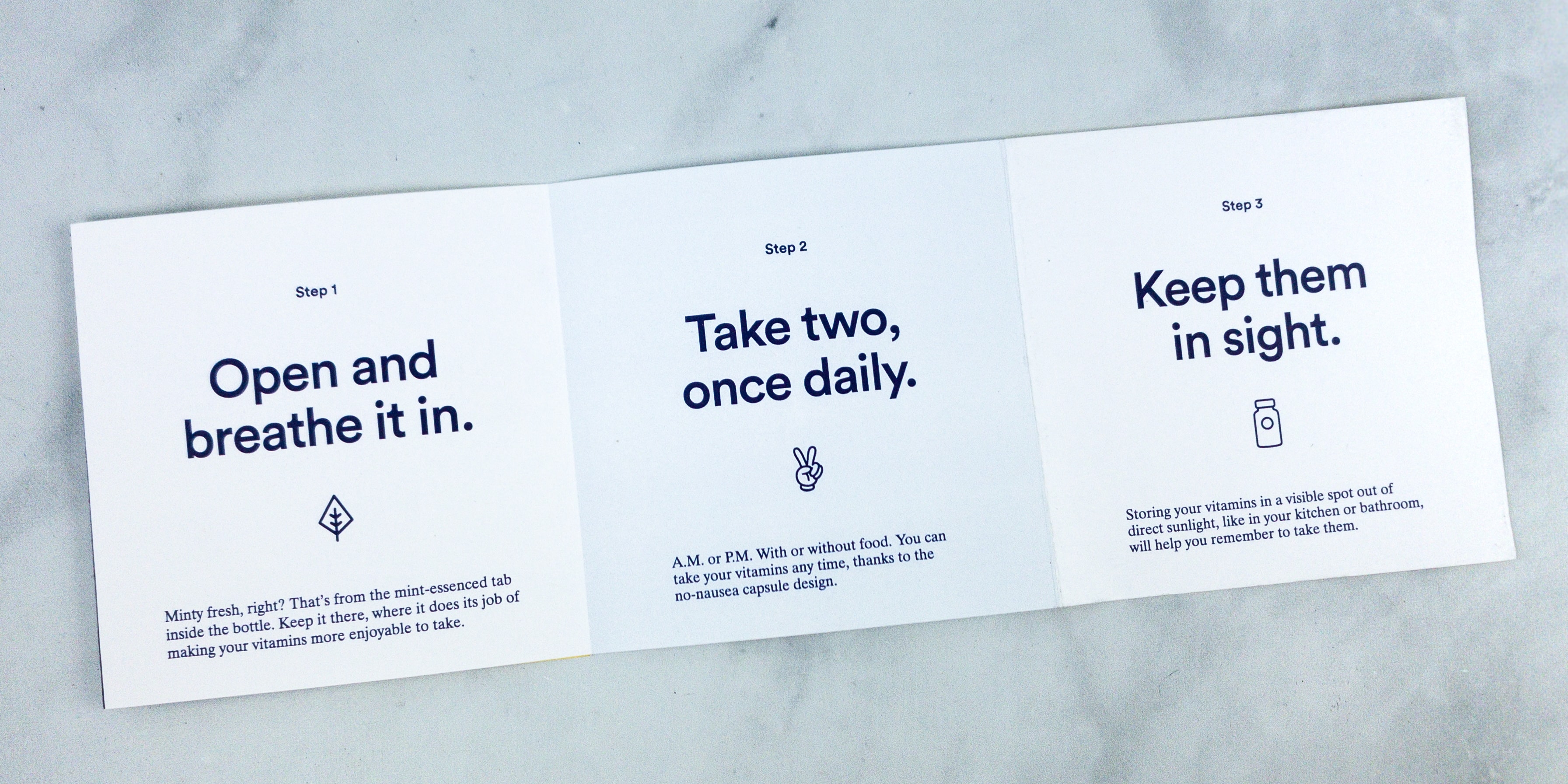 According to the card, there are 3 steps in taking these multivitamins for men: open and breathe it in, take two capsules daily, and keep them in sight.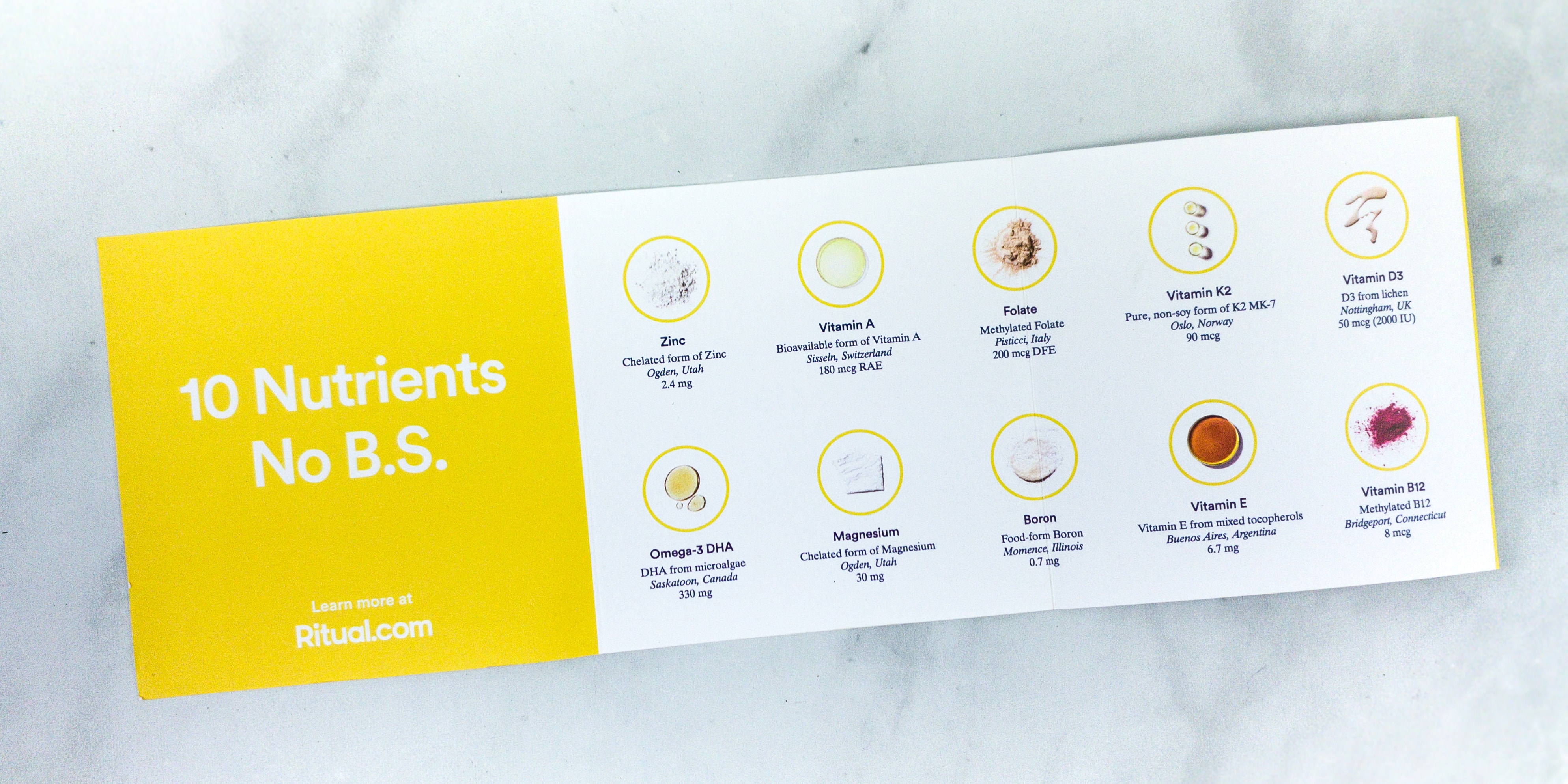 They also listed down the 10 nutrients which are included in these capsules.
The capsules have no synthetic fillers or additives. The no-nausea capsule is specially designed to dissolve in the small intestine which is ideal for absorption.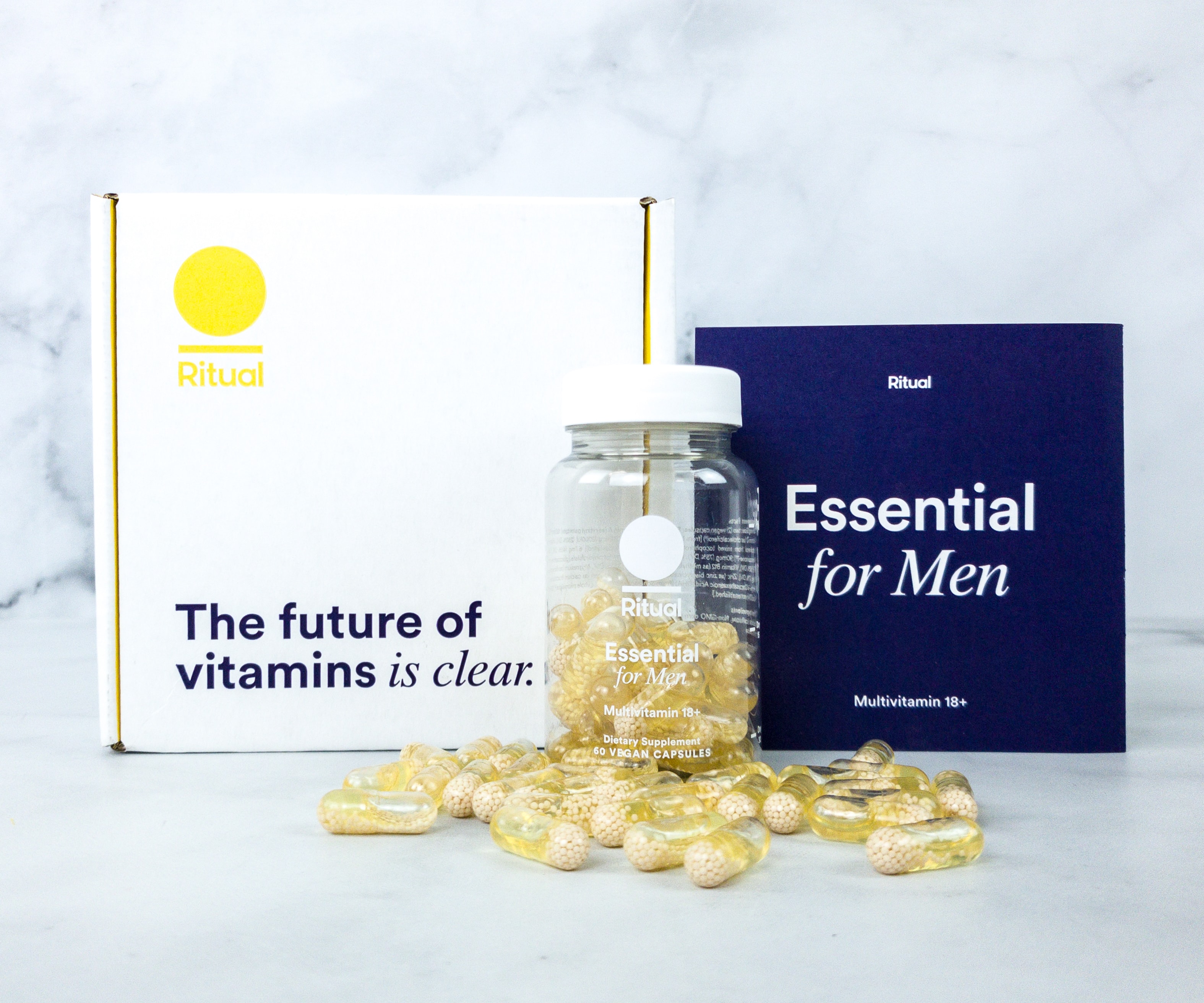 Everything in my box!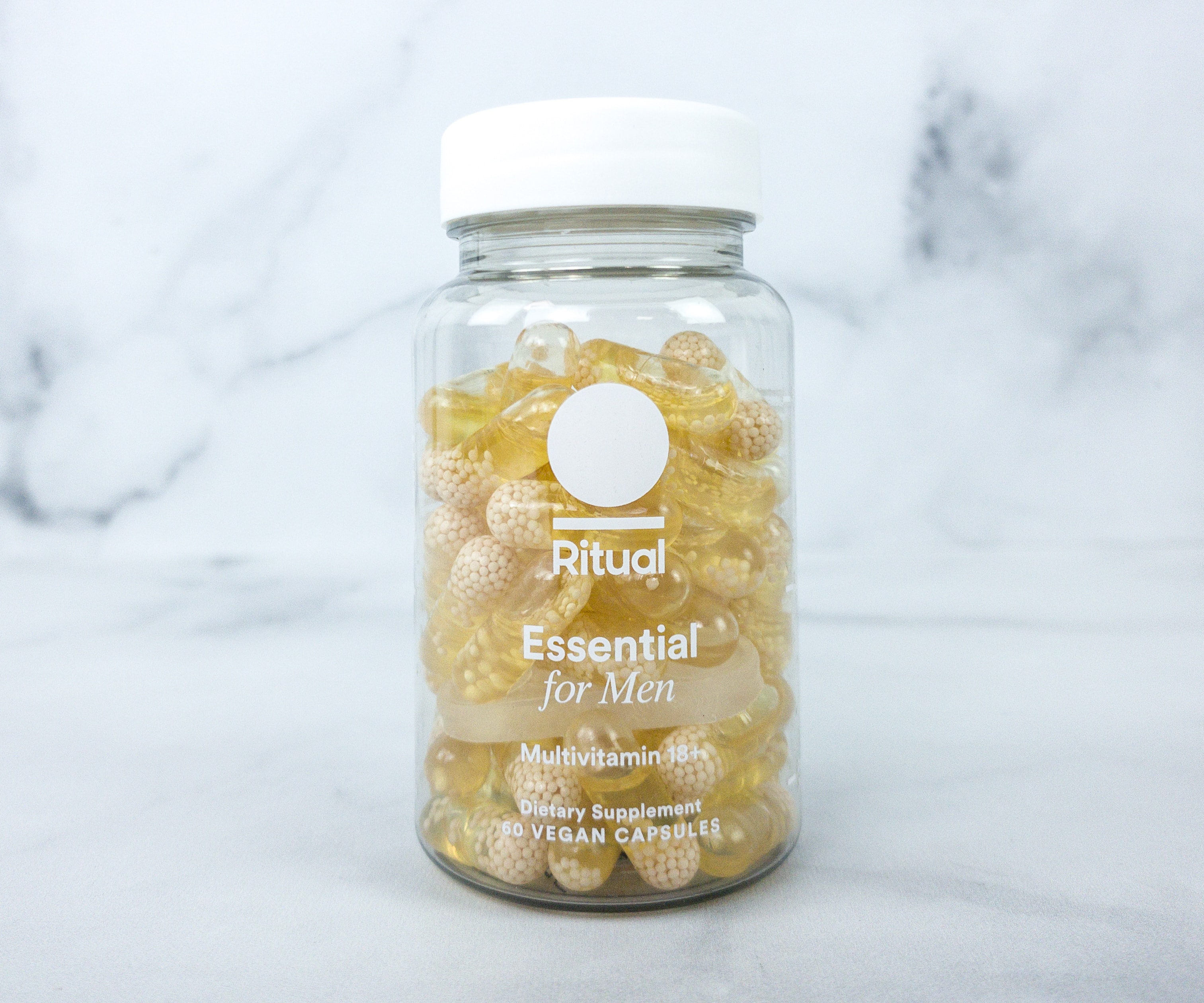 Ritual Essential For Men Multivitamin 18+. This made-in-the-USA capsule is packed with ten essential vitamins men need, namely zinc, vitamin A, folate, vitamin K2, vitamin D3, Omega-3 DHA, magnesium, boron, vitamin E, and vitamin B12! 
The vitamin is vegan, gluten-free, dairy-free, soy-free, nut-free, and GMO-free.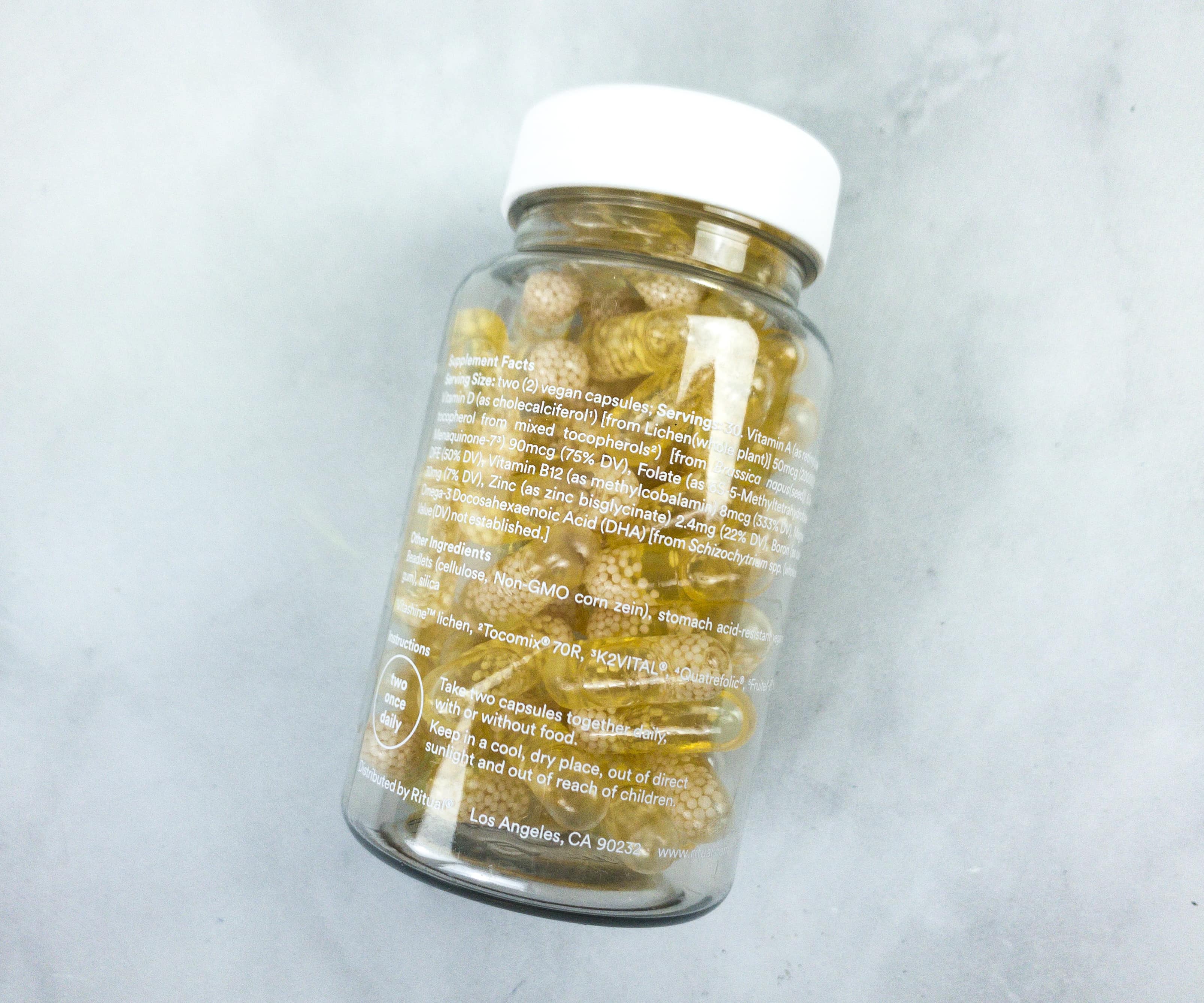 The bottle also comes with a clear plastic tab, a food-grade plastic insert infused with pure peppermint oil. It keeps the vitamins smelling fresh and also gives them a minty taste!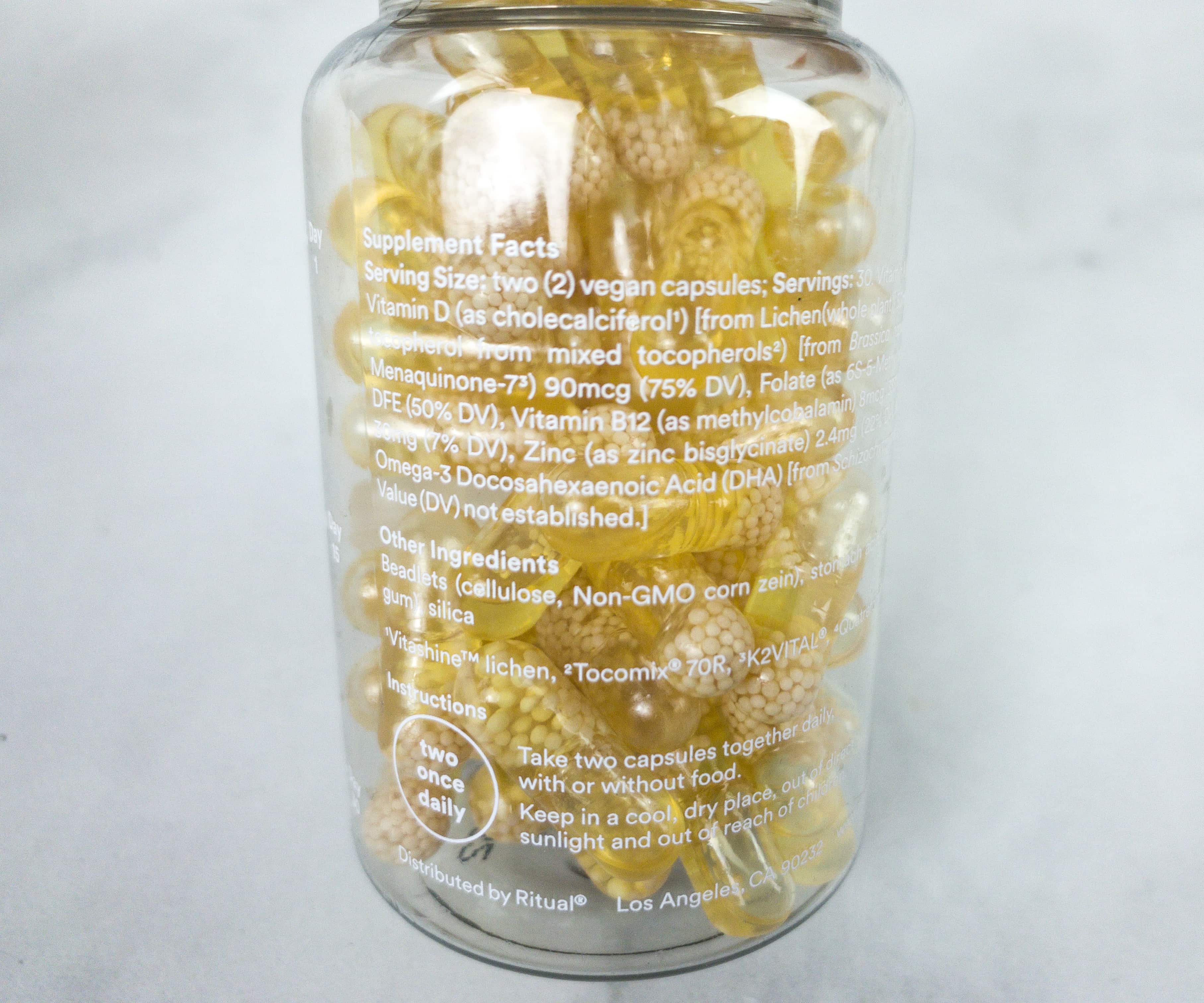 The vitamins come in a clear bottle so you can see how the capsules look like. They also included the nutrition facts and ingredients list on the bottle label.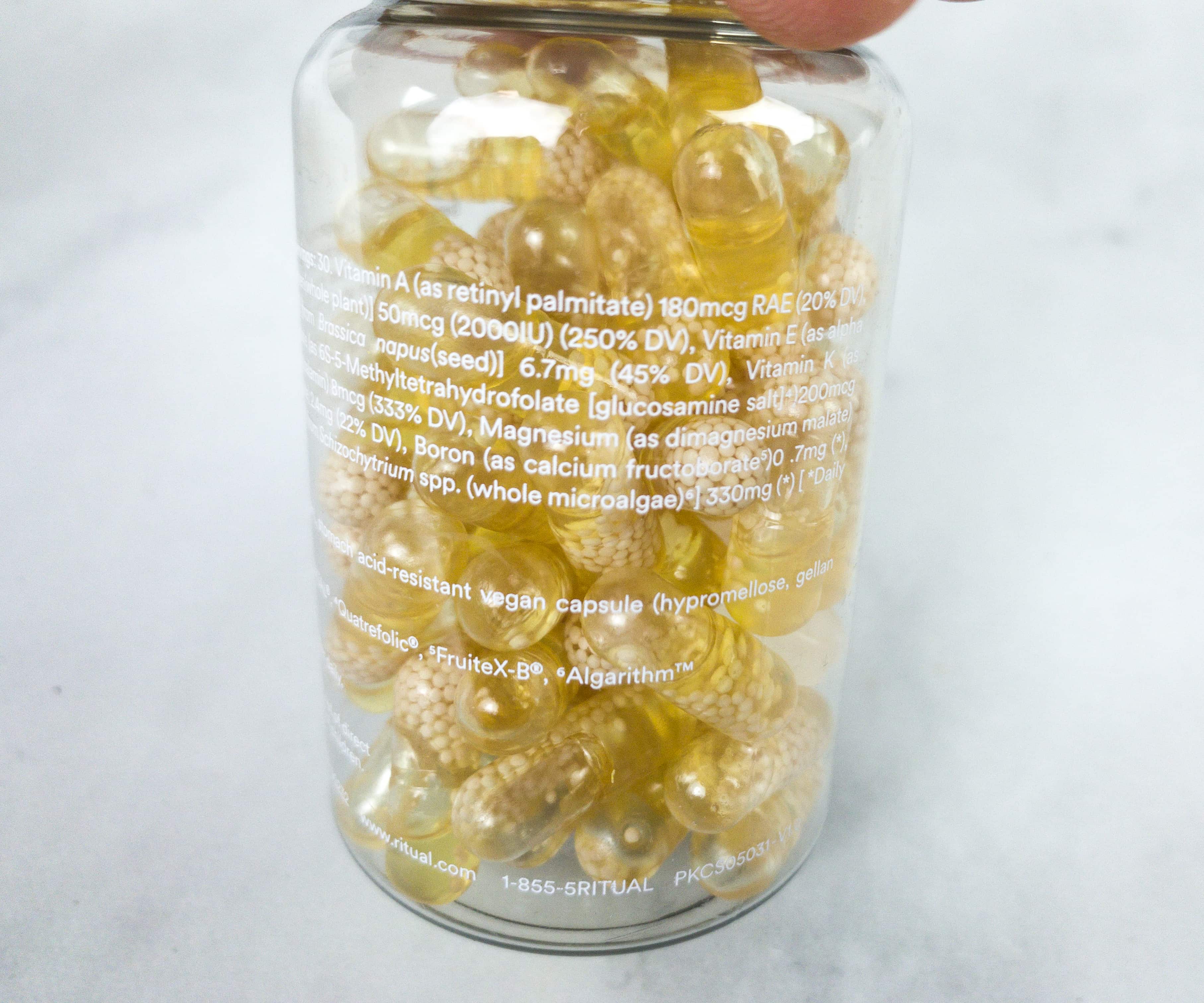 The capsules look exactly like what's illustrated on the guide.
It even has a sealed foil liner to ensure freshness and for them to avoid getting moisture.
The bottle contains 60 capsules, which is good for about a month.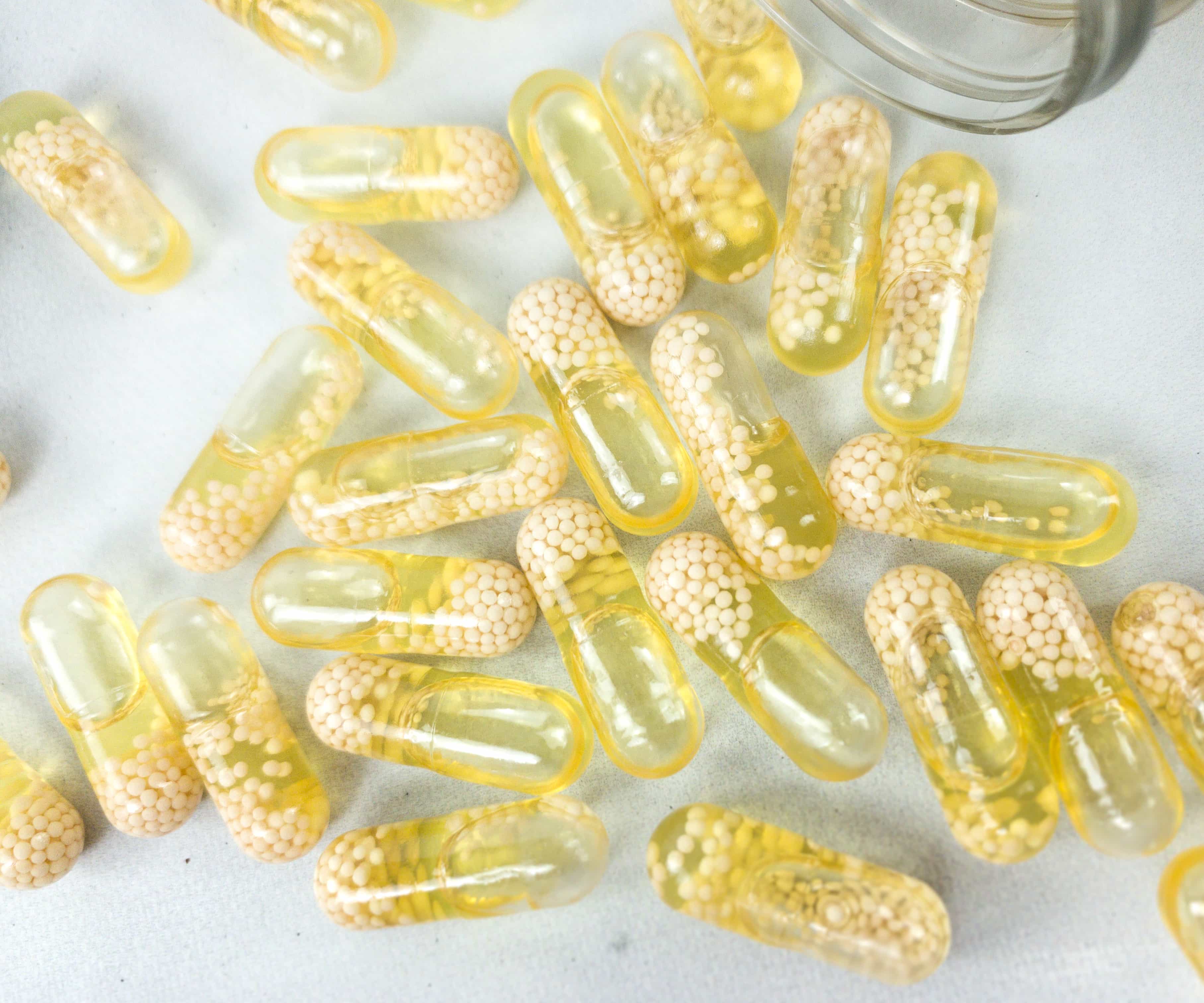 Most of the vitamins found in these capsules can also be found in the same form as the food we eat. However, there's still a difference between a man and a woman's nutrient needs every day. The best example is iron, which is included in women's multivitamins but can be skipped or not included in men's.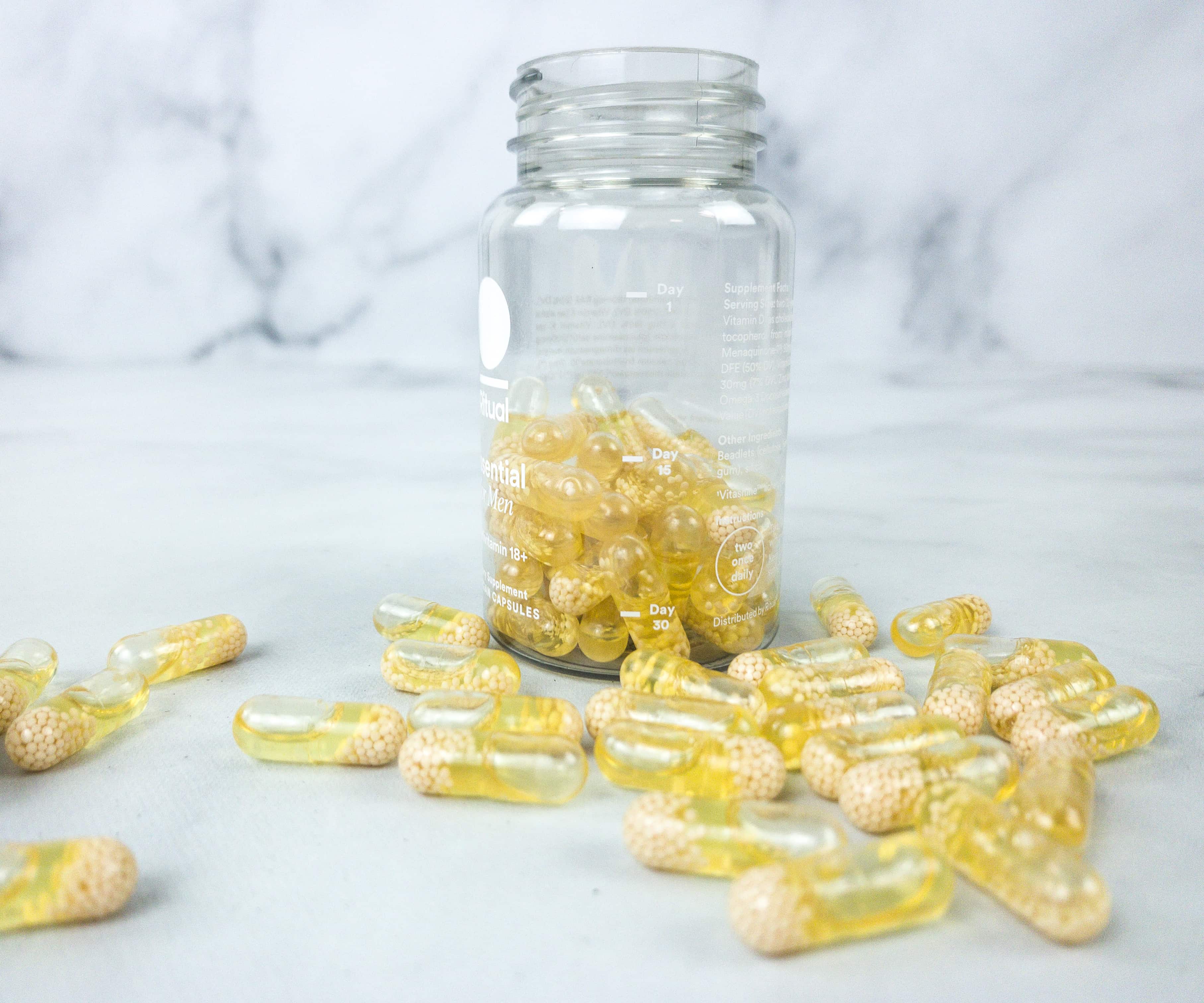 Also, these dietary supplements have beadlet-in-oil encapsulation that keeps oily nutrients in their most absorbable forms, away from dry ingredients that may interact with them.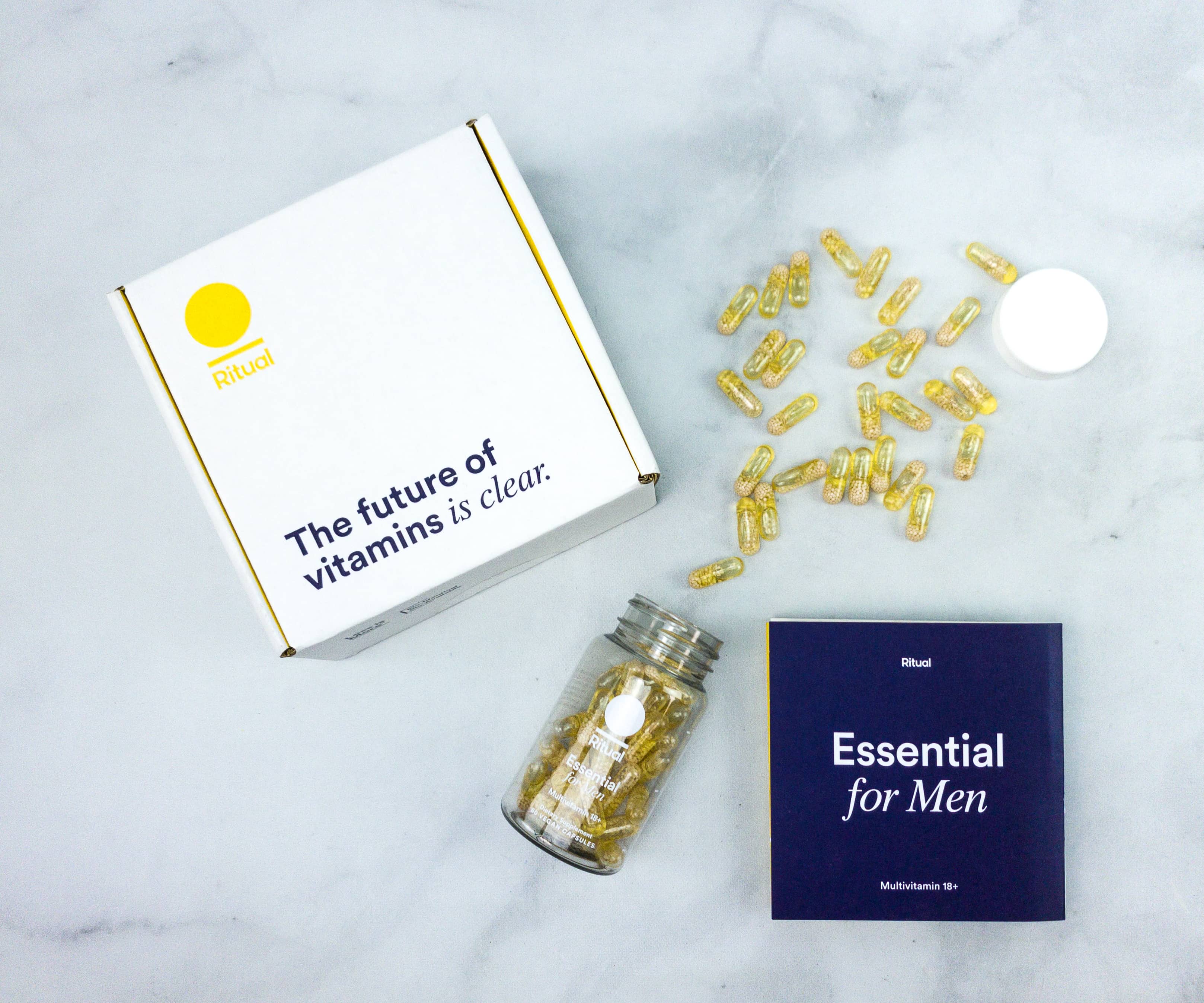 Ritual Essential Vitamins for men is quite promising! It's tailored to men's needs, so it contains more vitamin A (compared to women's Ritual Essential VItamins) that boosts the immune system and zinc that supports vision and bone support. So far, I feel more energized and alert when taking these vitamins. Another thing I like about it is that it's easy to take even for busy people like me. It has a minty taste, unlike other vitamins that taste chalky or metallic. Of course, it's still recommended to take these vitamins along with regular exercise and a healthy diet for best results.
What do you think of Ritual Essential Vitamins?