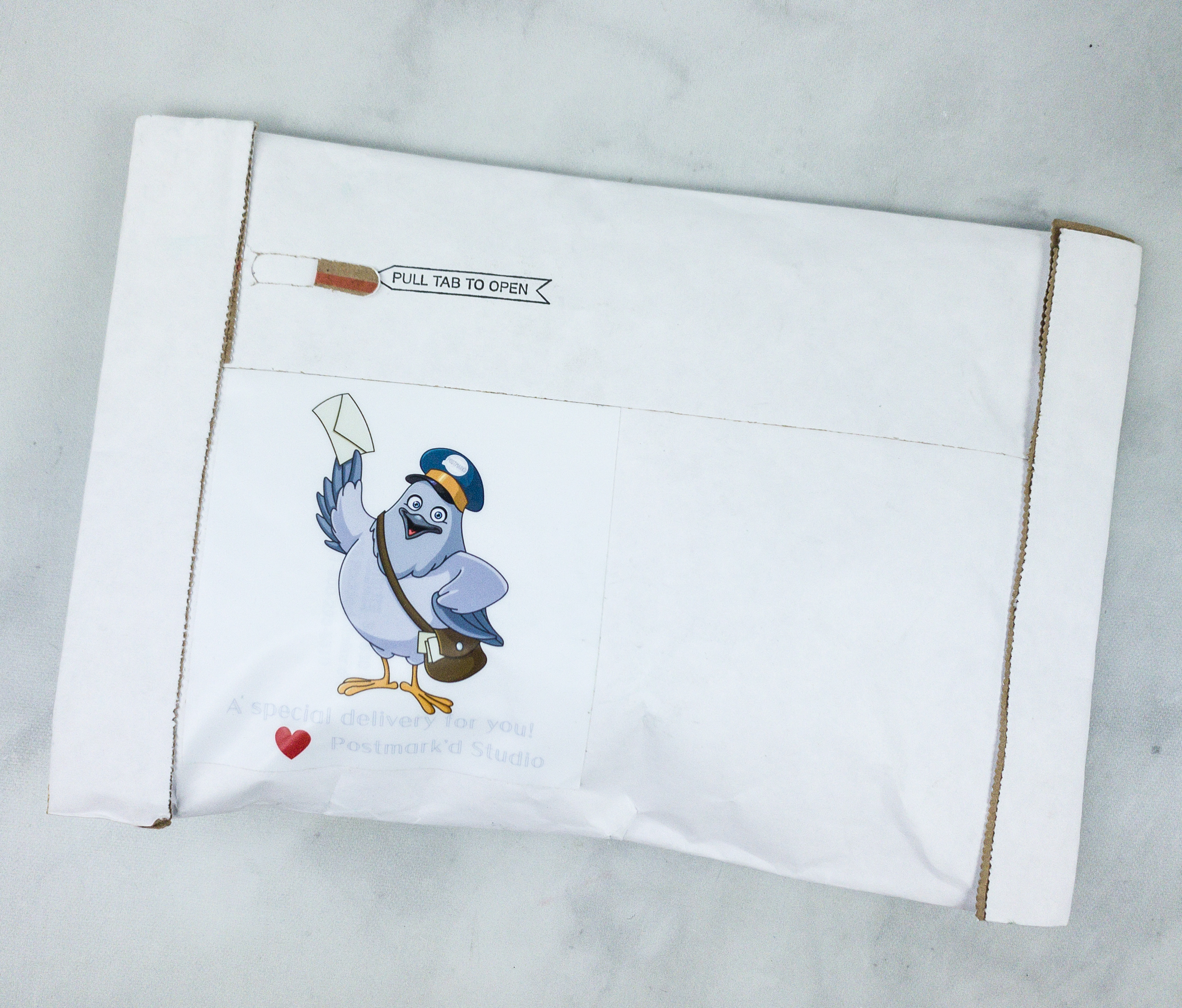 PostBox by Postmark'd Studio is a monthly paper & stationery subscription. Every box costs $25 a month plus shipping and contains a variety of handcrafted greeting cards, postcards, stamps, and other stationery items. There's a new theme to look forward to every month, and they even send random gifts on some months, so you don't want to miss a box! Also, you can save on longer subscription plans!
DEAL: Get 40% off or $10 off your first box when you sign up for a 3-month subscription. Use the code HS404ME.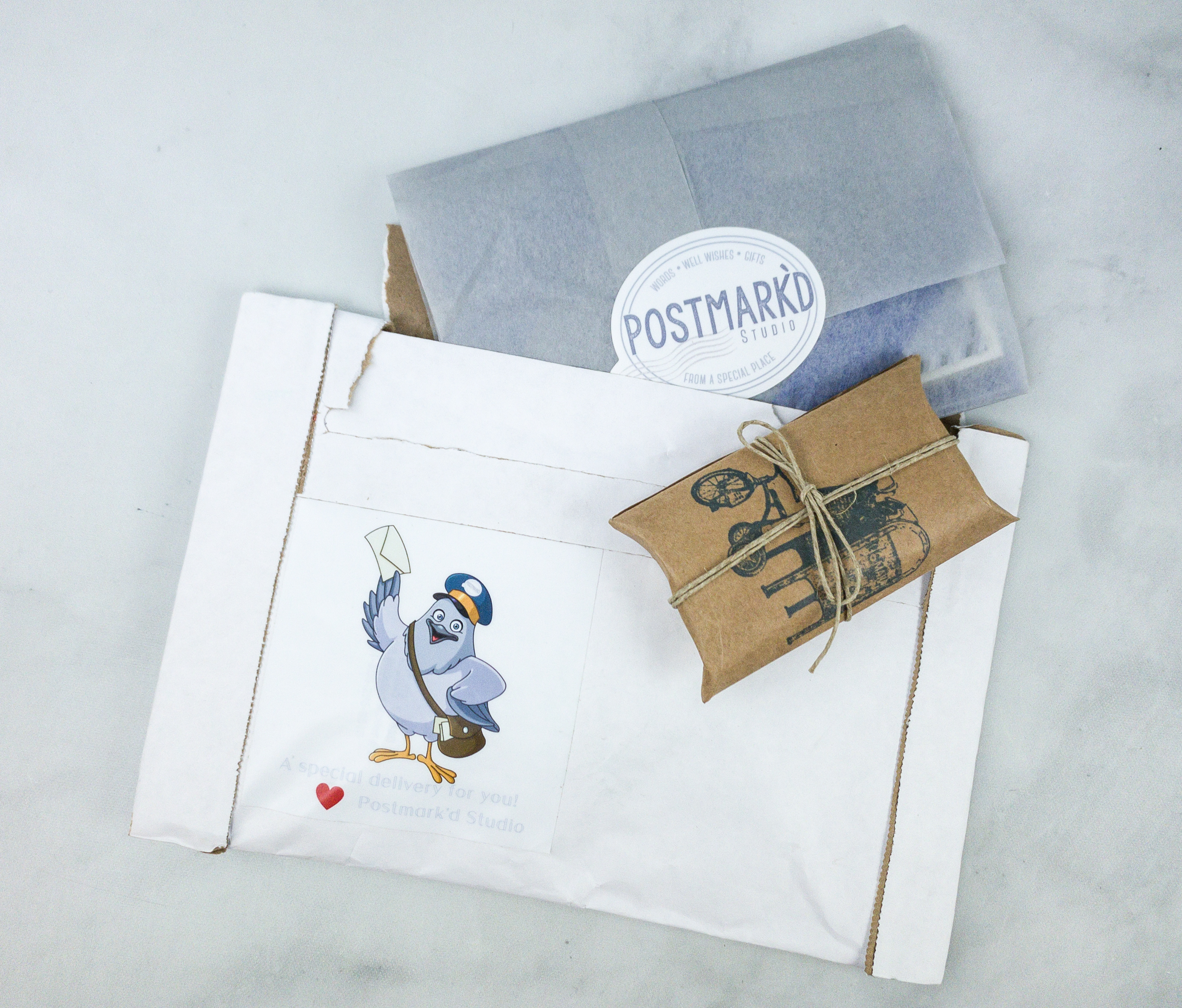 I am excited to open the package. I received the usual wrapped PostBox contents, and there's a pillow box!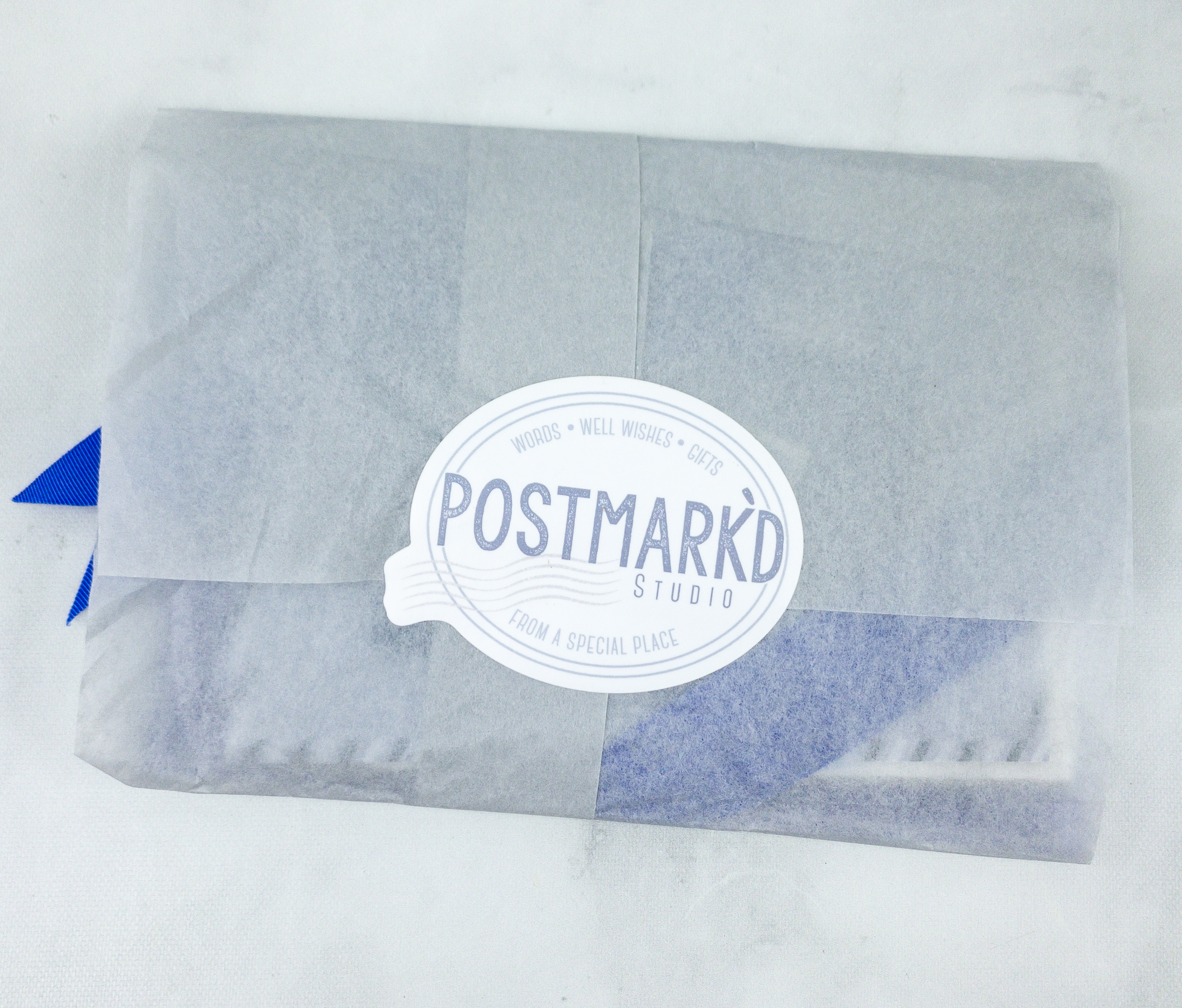 The items were wrapped in tissue paper. It was sealed with a Postmark'd Studio sticker.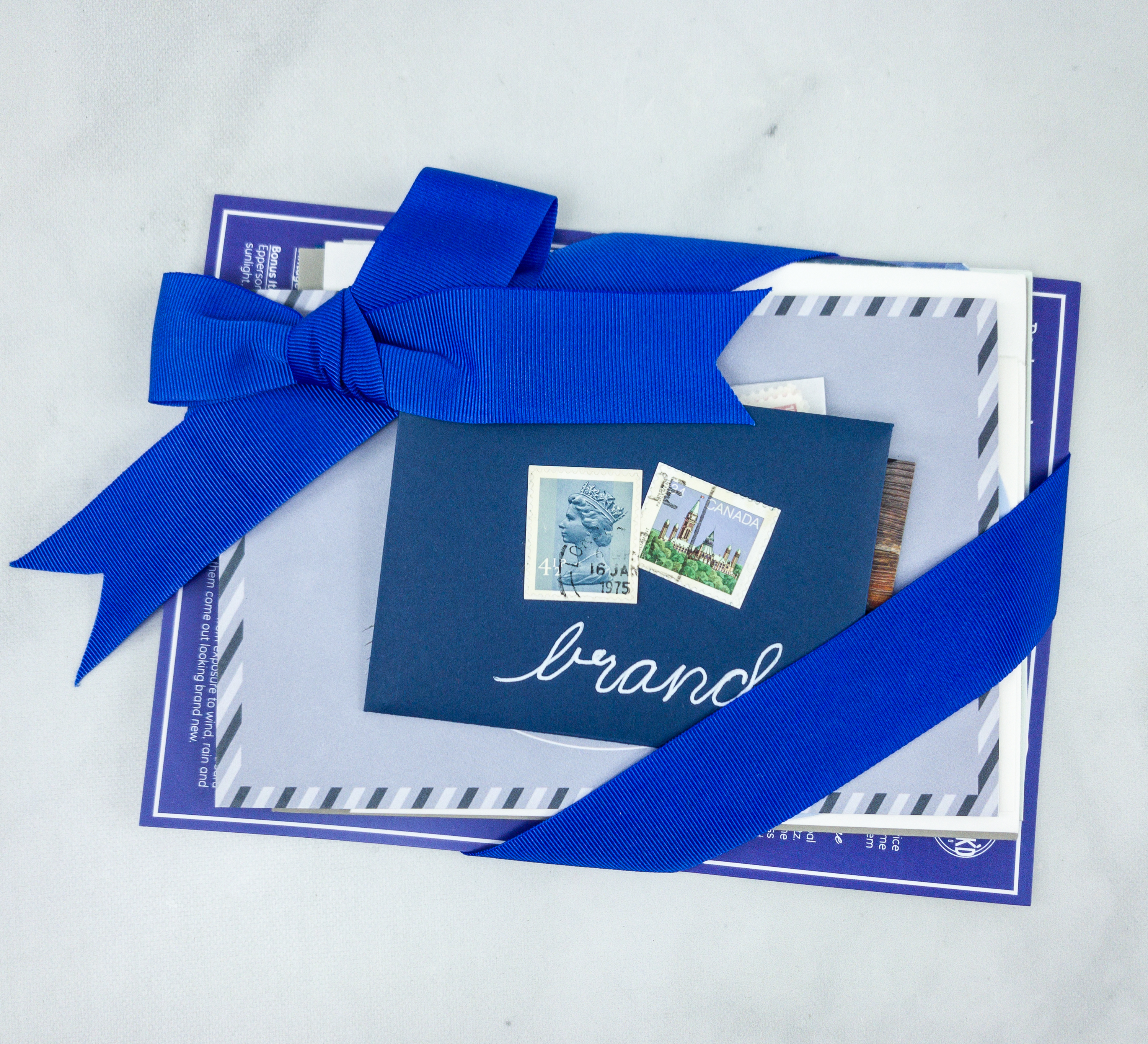 All the cards are neatly and securely packed, still maintaining a classy look.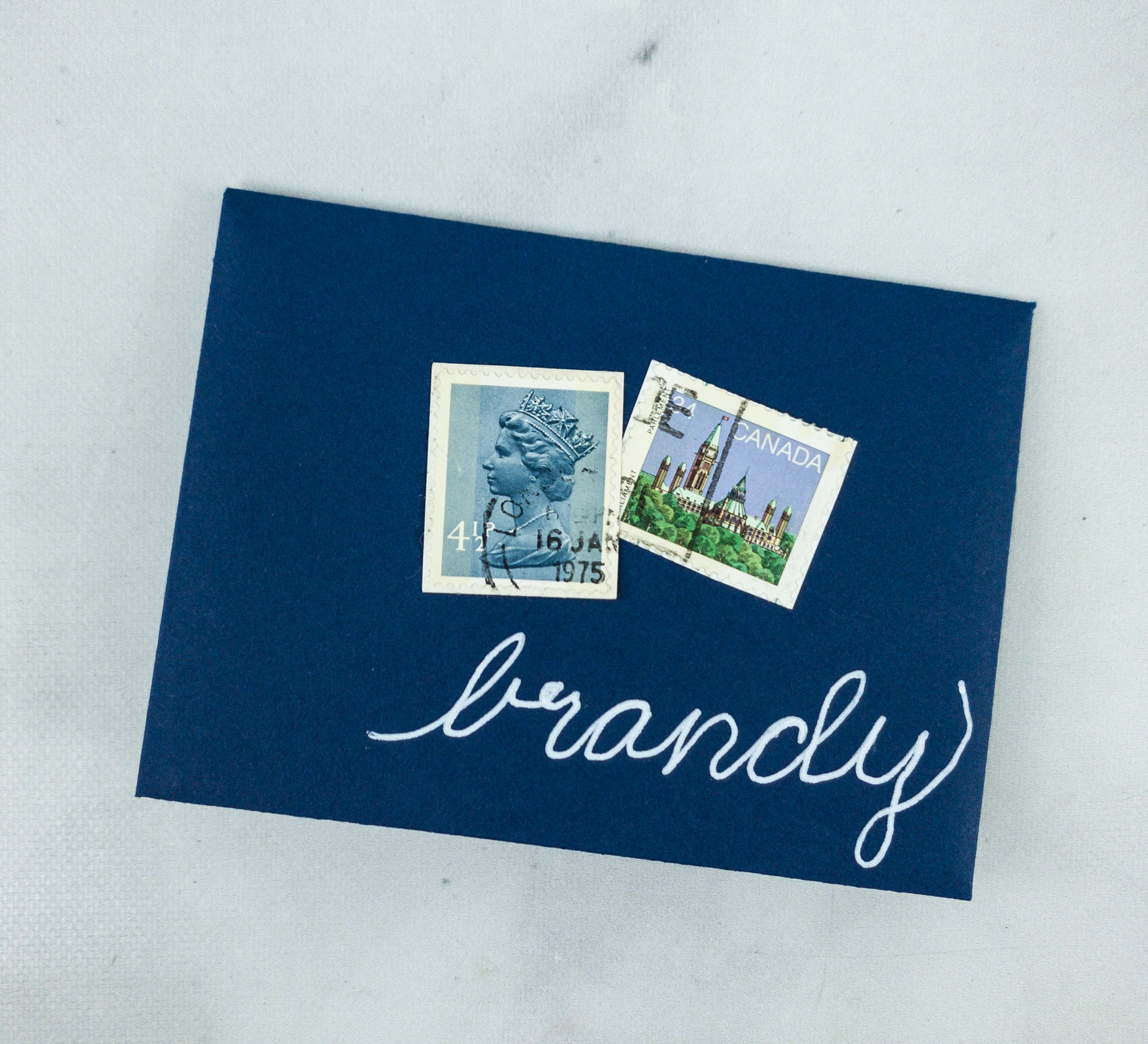 There's an included blue envelope.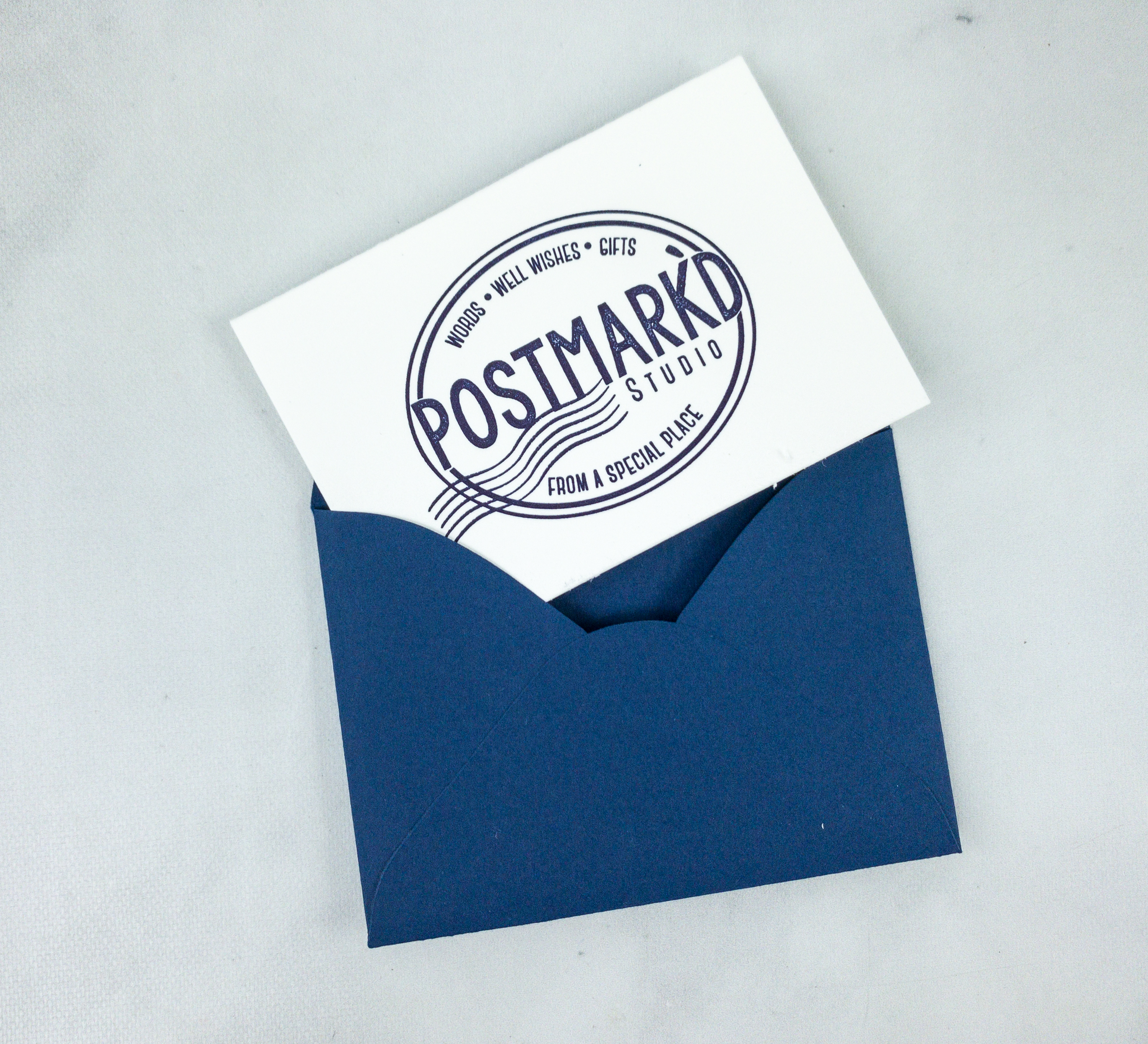 It contains a notecard!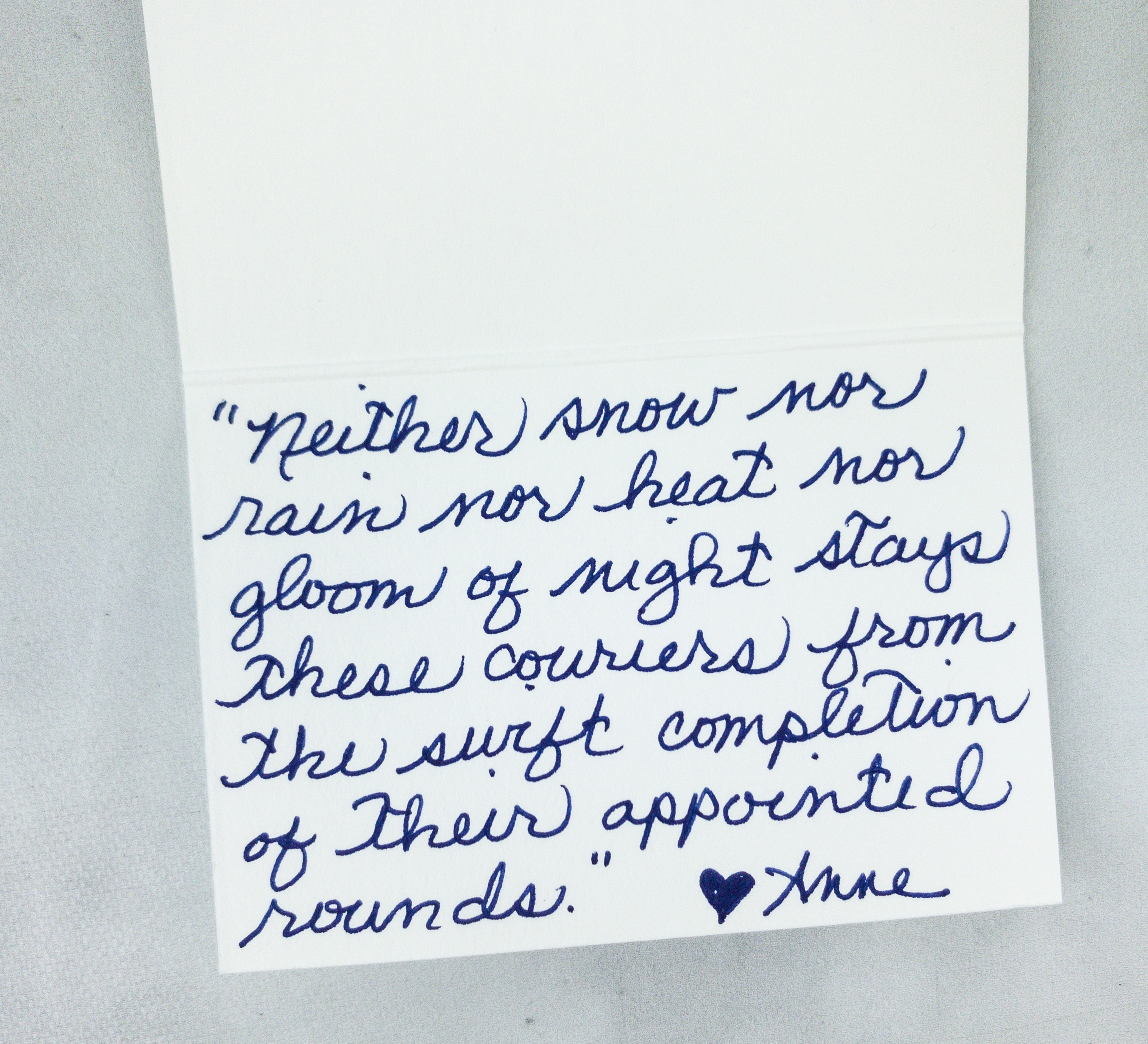 It's a note from one of the curators, Anne! I really like handwritten notes!
The information card lists all of the products in the box. The theme for July is Postally Yours!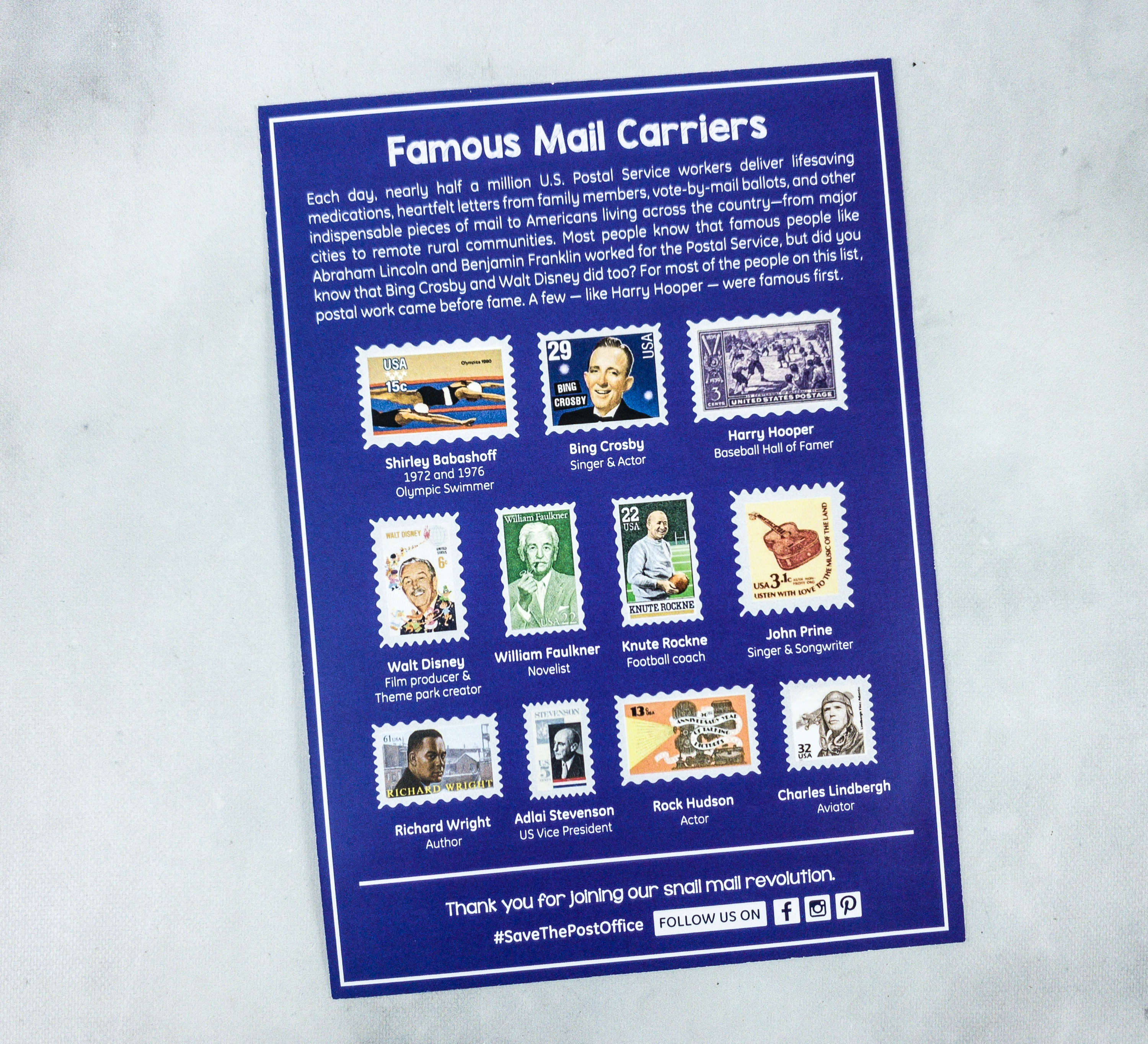 The flip side of the info card details about famous mail carriers! Each carrier is featured in a stamp!
Everything in my box!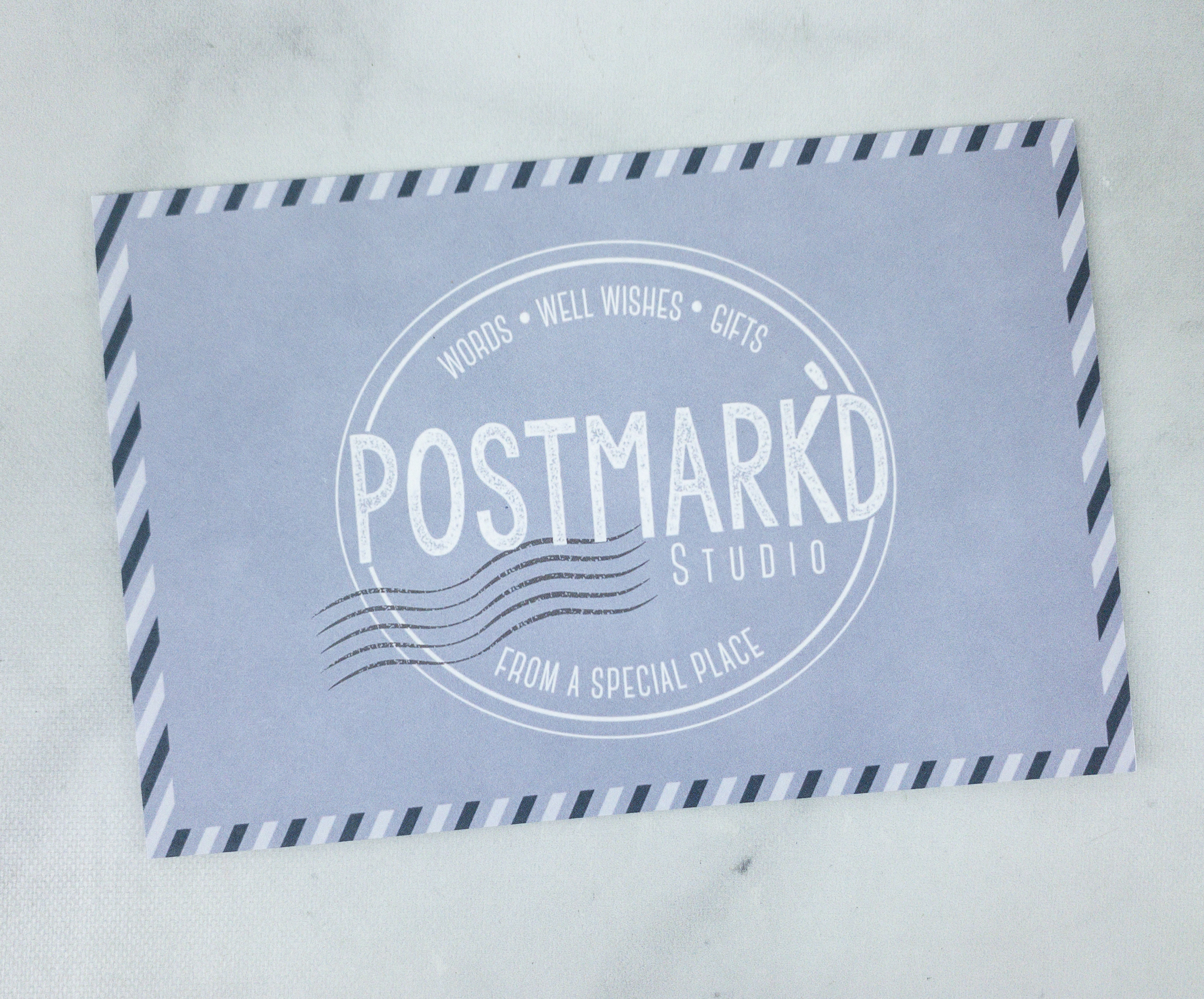 The monthly Postmark'd Studio Postcard is thicker than most postcards.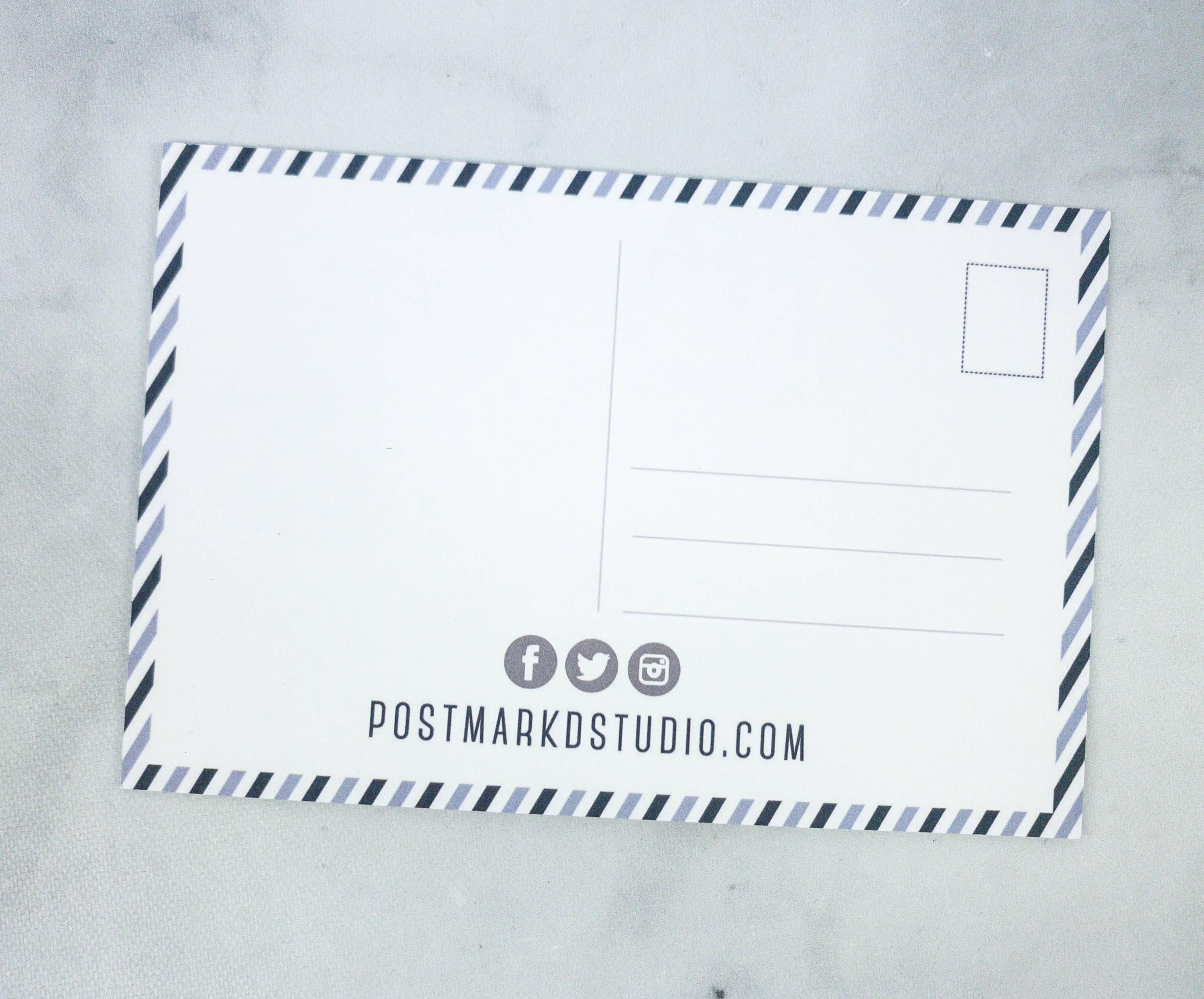 There's ample space to write a message at the back, and there is a dedicated space for the receiver's information and a stamp.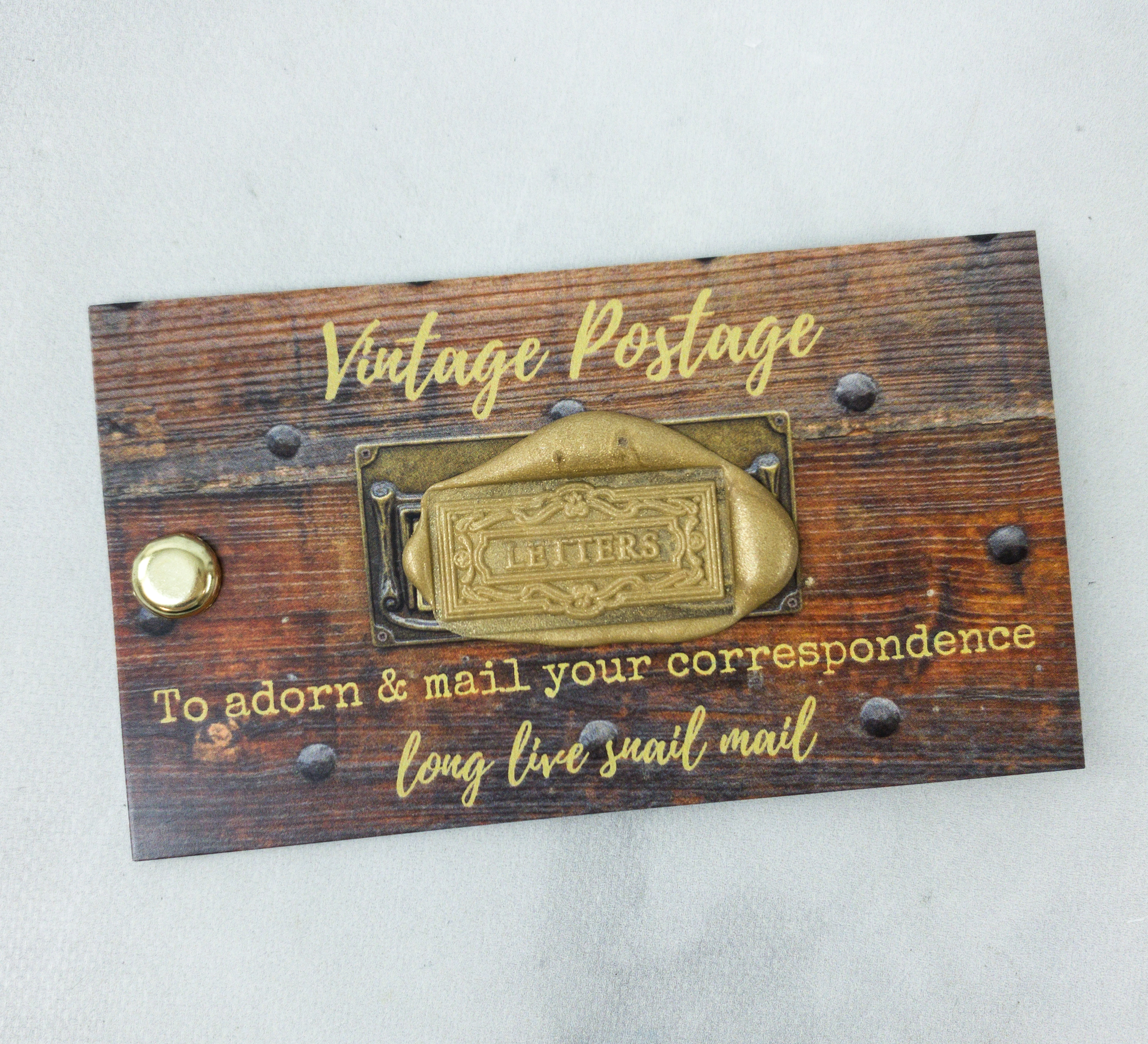 Vintage Postage. Vintage stamps look amazing! I'm happy to get another bunch of these beautiful stamps that I can use for my snail mail.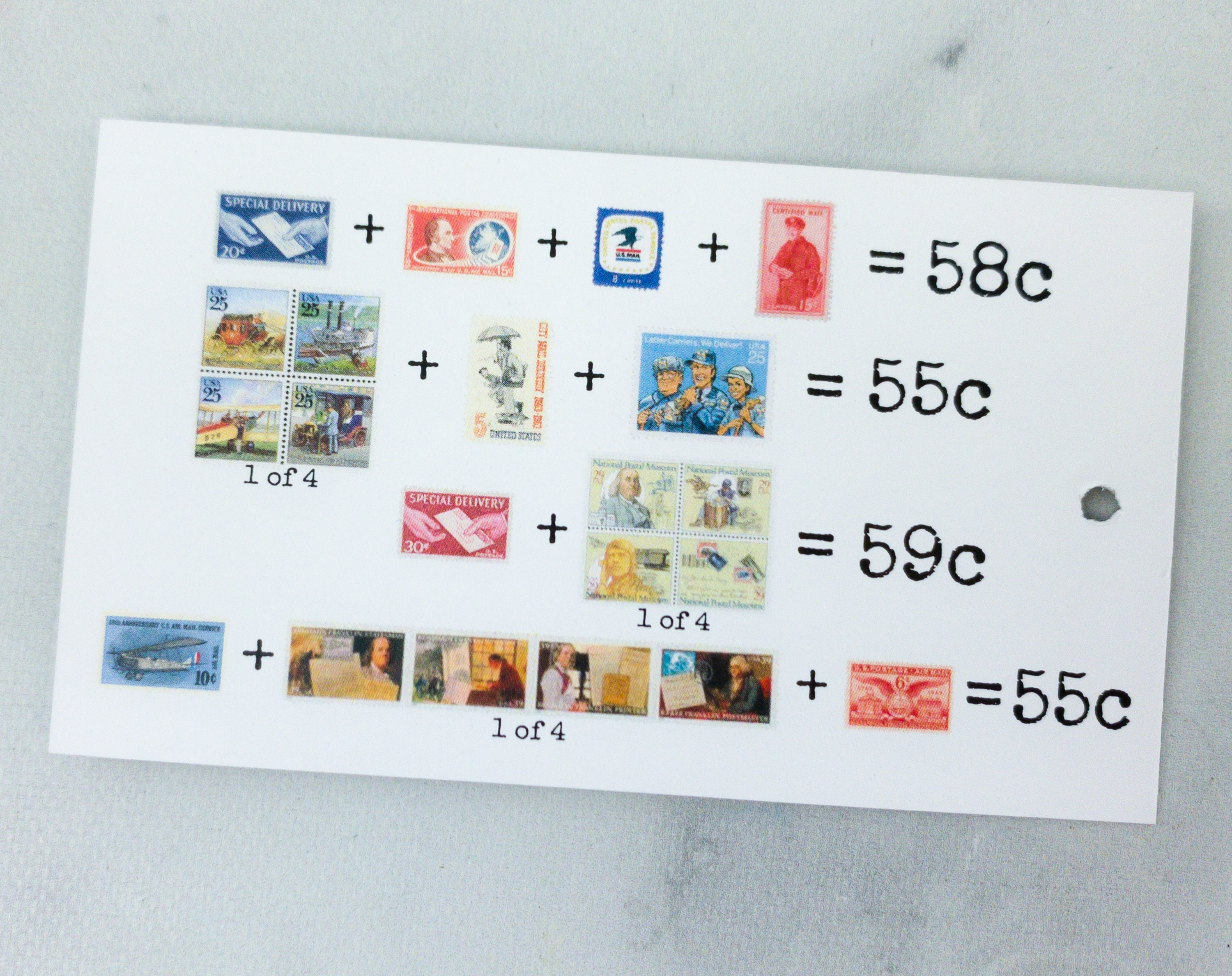 The flip side of the card shows us the combinations of stamps and their total value.
Here are the different vintage stamps! I received 12 cool designs. I'm keeping some for my collection and I'm using some for sending my snail mail.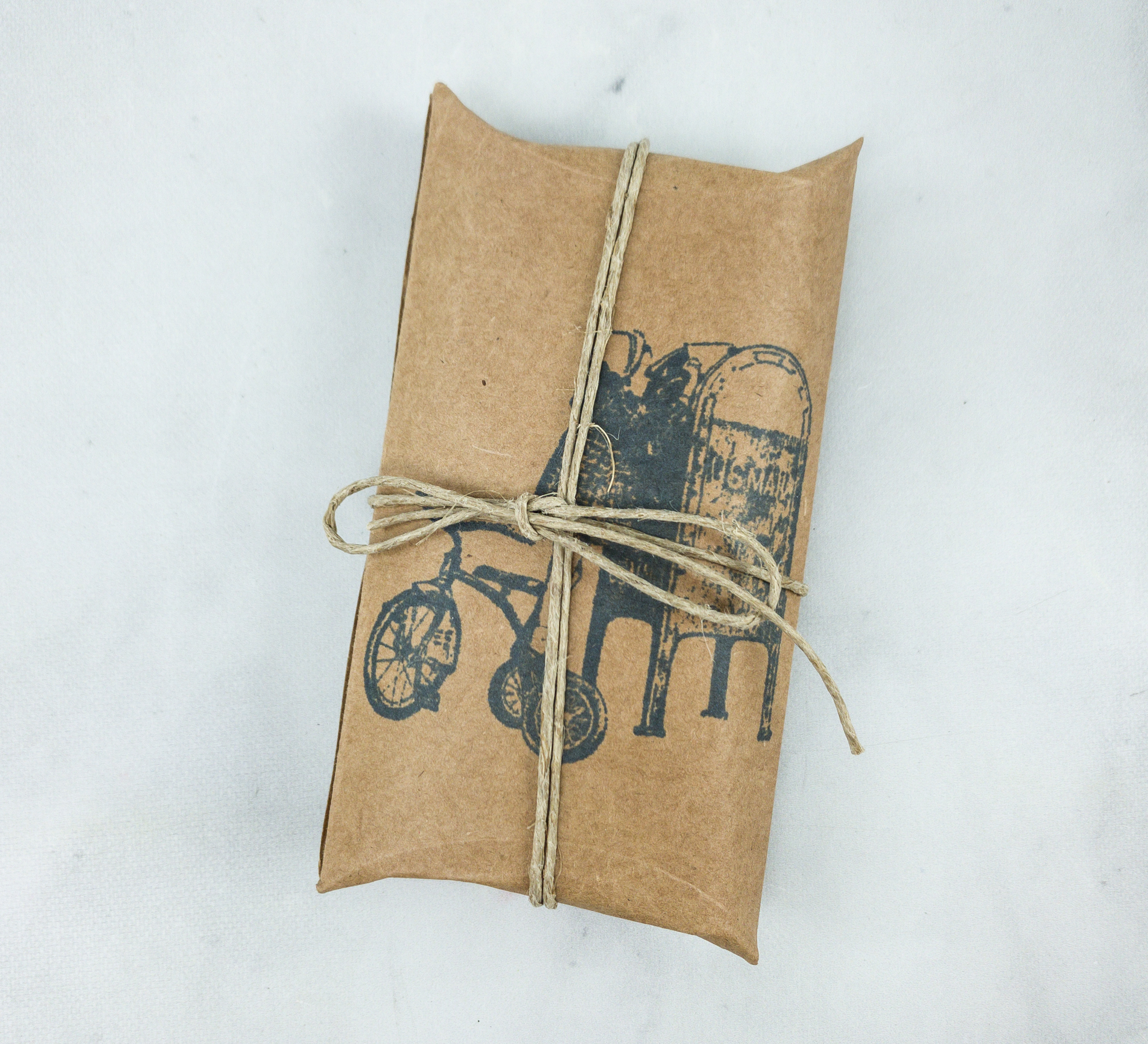 Artsy Doodad. The vintage-looking pillow box was wrapped with a twine ribbon.
Inside it are 2 rolls of washi tapes!
The first design is a mail truck and a mailbox, while the other one is what looks like the borders of an airmail envelope. The blue and red stripes are really nostalgic!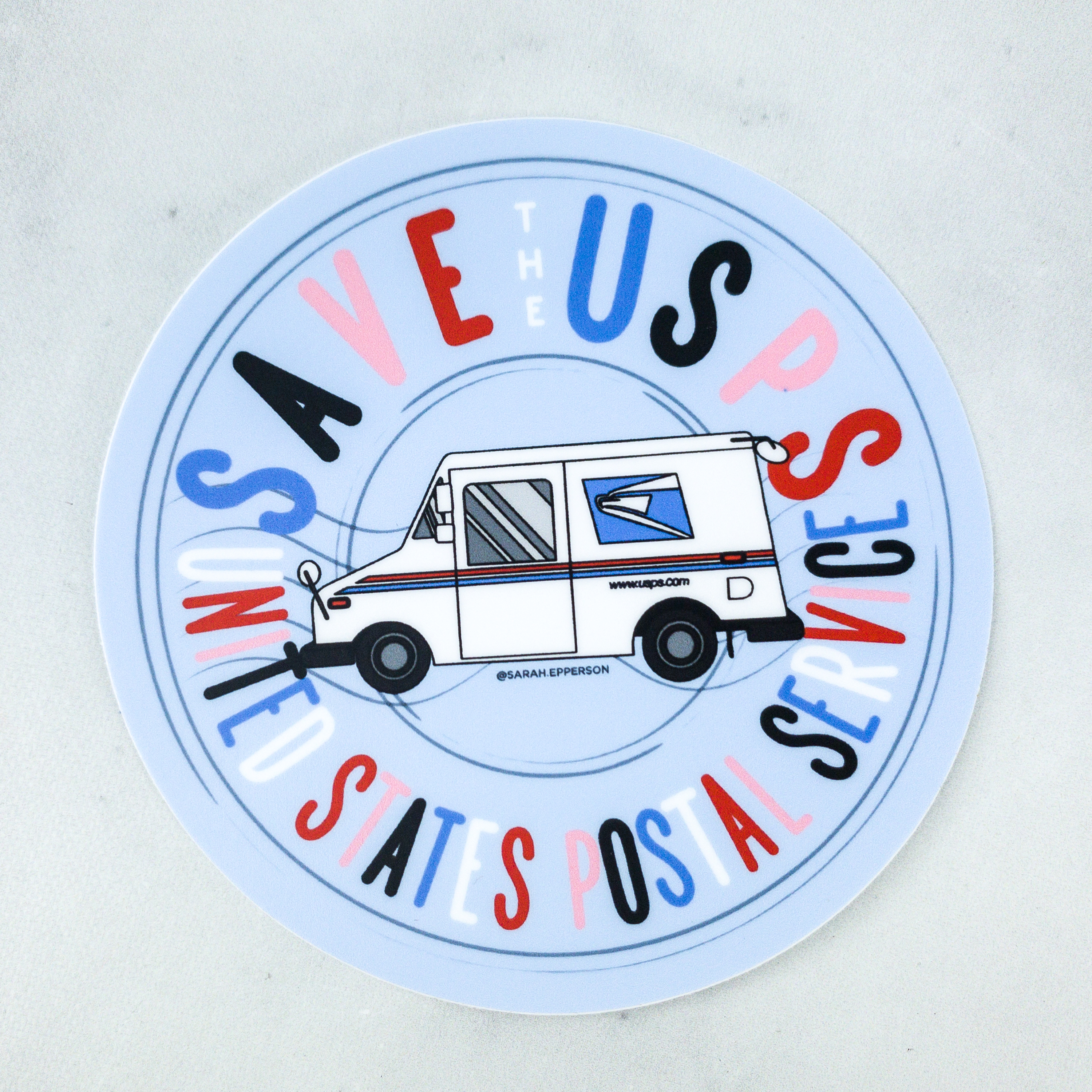 BONUS: USPS Vinyl Sticker. There's also another bonus item, a cool USPS sticker! This 4″ sticker says "Save the USPS". With the developing technology and the use of electronic mail and messaging services, it seems that just a few are sending snail mail, so it won't hurt if we all try to send mail via air once in a while. The feeling of receiving personalized messages is special!
There are four greeting cards made for different occasions. Each of them comes with an envelope.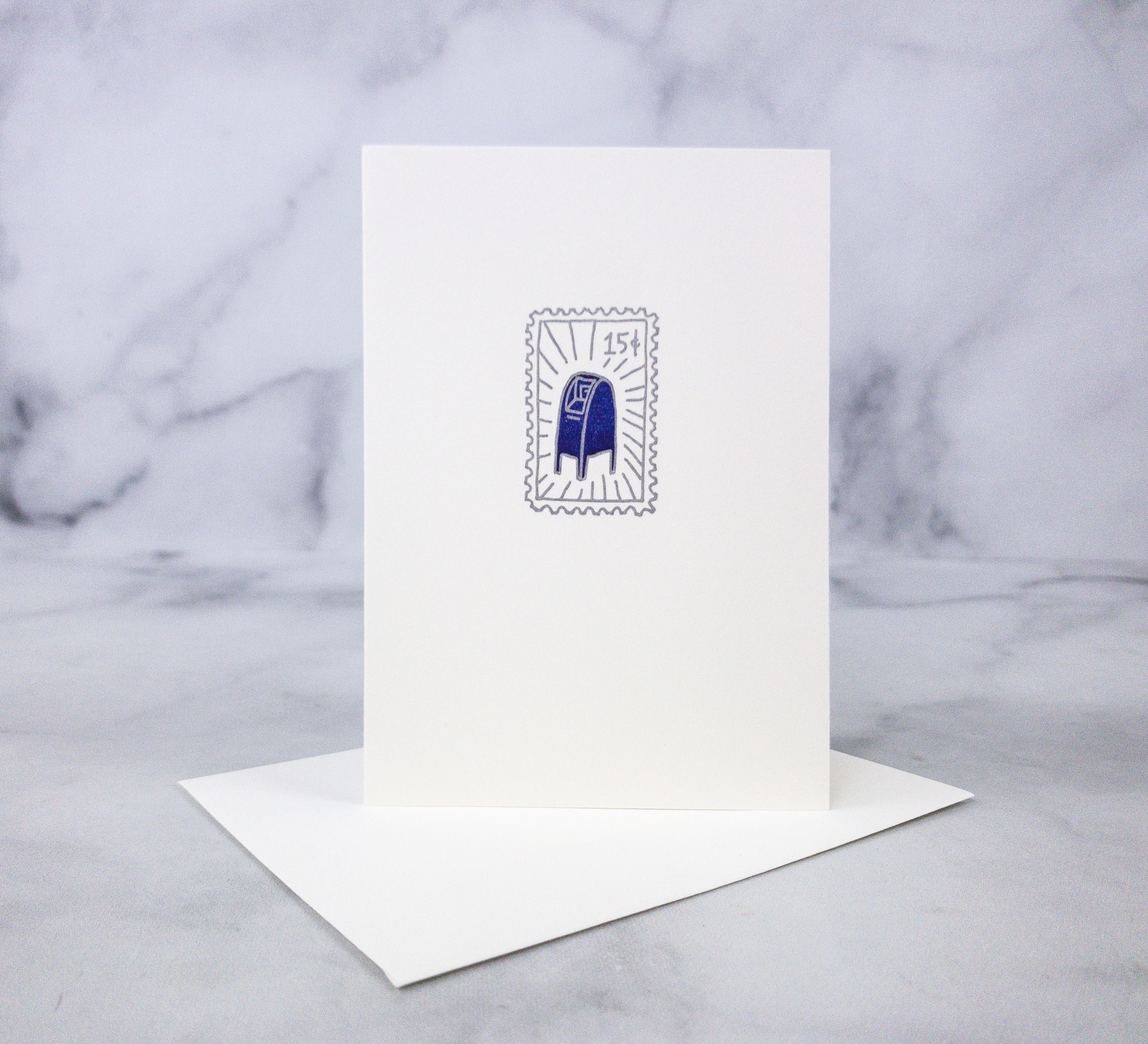 Mailbox. The design of this card is simple and vintage, a blue mailbox decorated in a stamp priced at 15¢. It's designed by Emma Swartz of Squeezebox Press, and I like how I can just simply say hi and hello to a friend that lives far away with this nice card.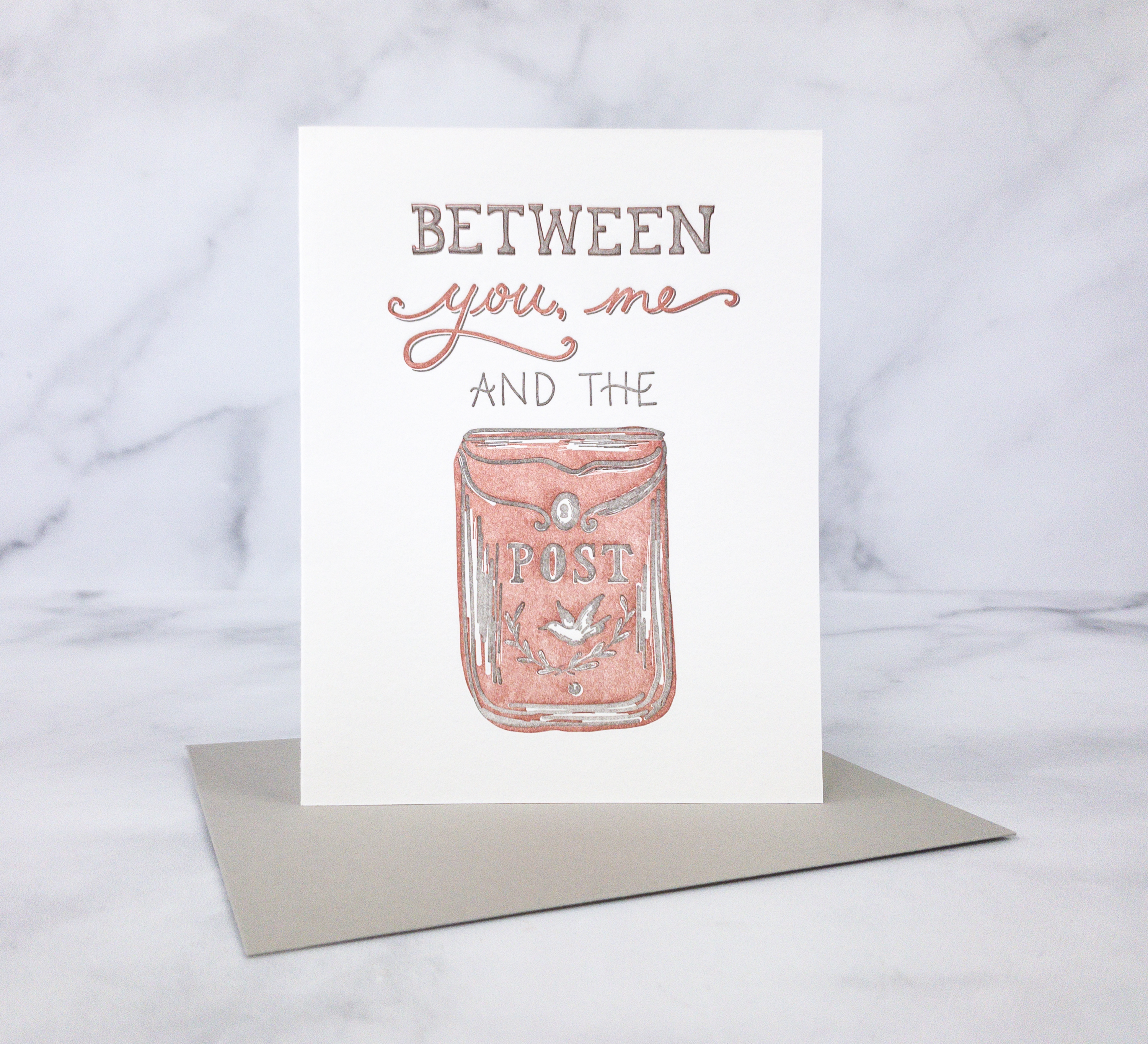 Between You, Me & The Post. Here's another vintage-inspired card and this time, it features a red post box. It is the perfect card to share a secret with your favorite person or just another beautiful card to greet a special someone!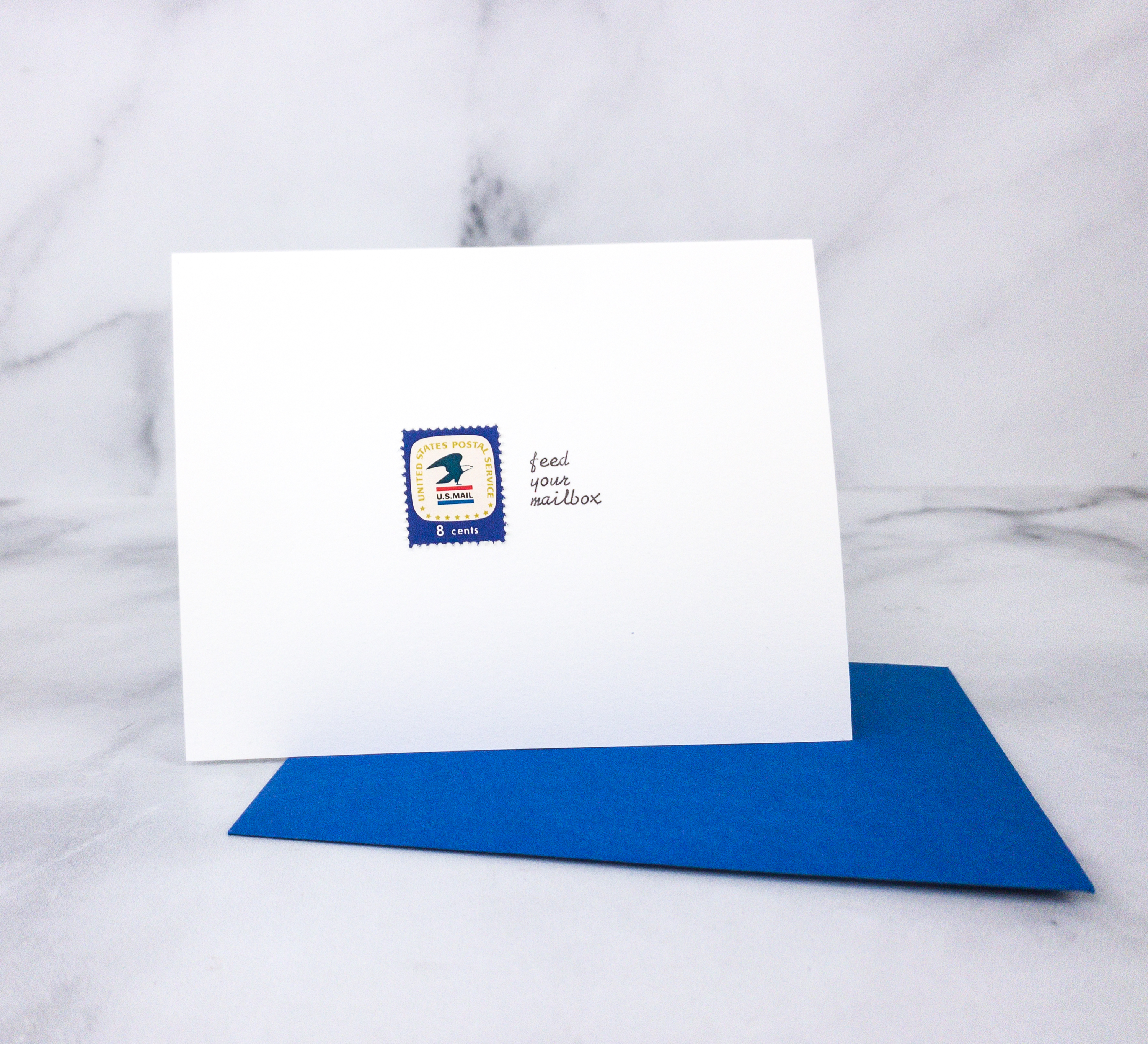 Feed Your Mailbox. This one is from Galaxie Safari! Every card from them is hand-typed on a mid-century typewriter and adorned with a real (or even canceled) postage from the 1890s-1980s! I also like the blue envelope that matches it.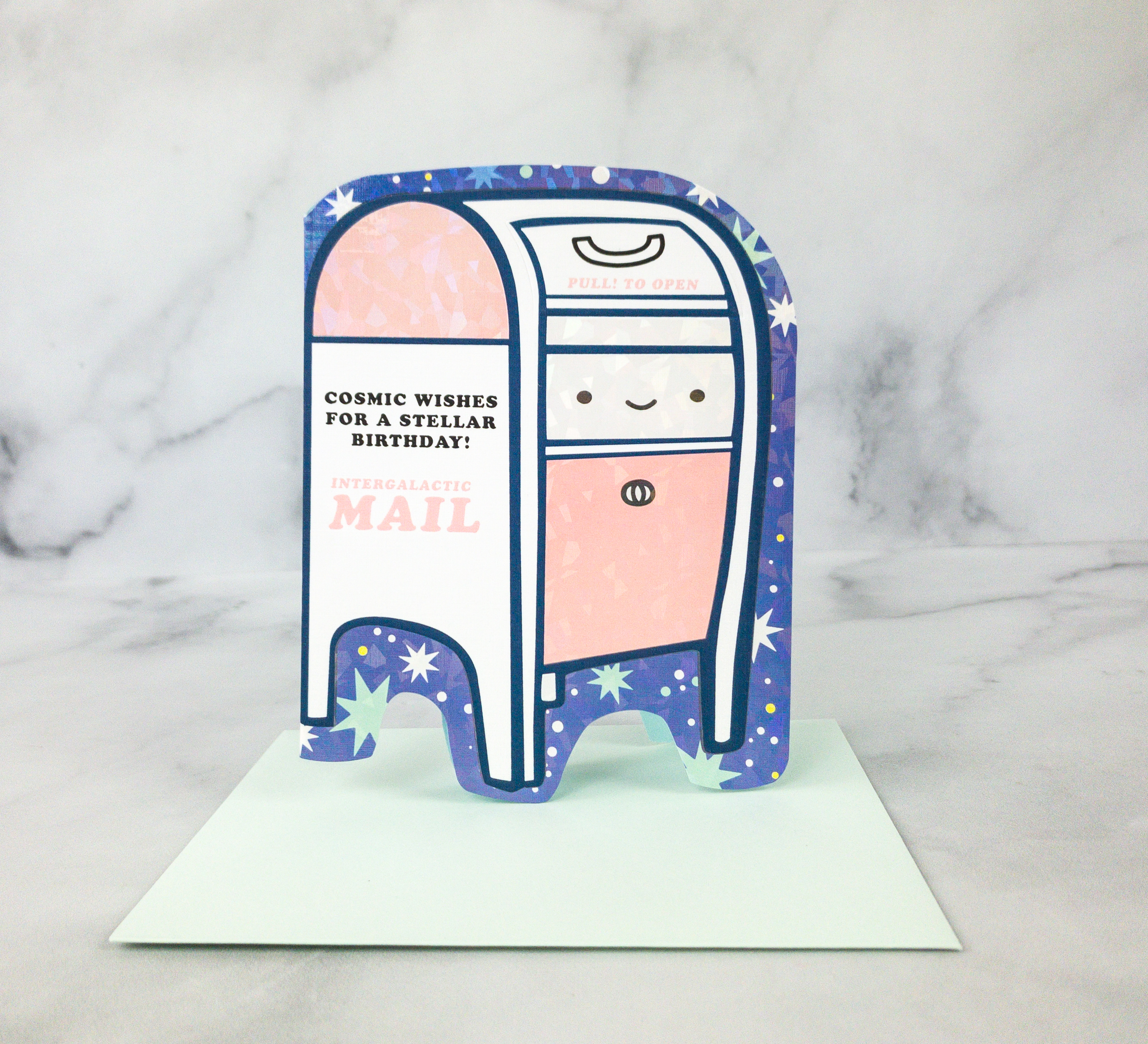 Cosmic Mailbox Birthday. This birthday card doesn't just feature a mailbox, it's shaped like a mailbox! It's so adorable!
The card even has holographic foil detailing. You can even open the mailbox door, just pull the tab!
The interior of the card also has an adorable design, with cake slices and stars. There's also enough space for special notes and messages to the celebrant!
Lastly, here's a card that has a washed-out design of a mailman.
I love getting beautiful cards for various occasions, and this set from PostBox didn't disappoint! They even came with beautiful vintage postage stamps. Most of the cards have simple designs but they look and feel special. My favorite is the cosmic birthday card, it's a cute card that even has holographic foil detailing. I'm happy with my greeting card stash this month, as well as the bonus items. If you also love stationery and greeting card, this is a subscription you shouldn't miss!
What did you think of this month's PostBox? Which card was your favorite?