Moms + Babes is a quarterly curated collection of at least 6 full-size, premium products. You and your baby or toddler will get full-size products to open together and enjoy plus products curated for moms only. Each box is promised to have a retail value of $150+.
DEAL: Get 15% off! Use coupon code HELLO.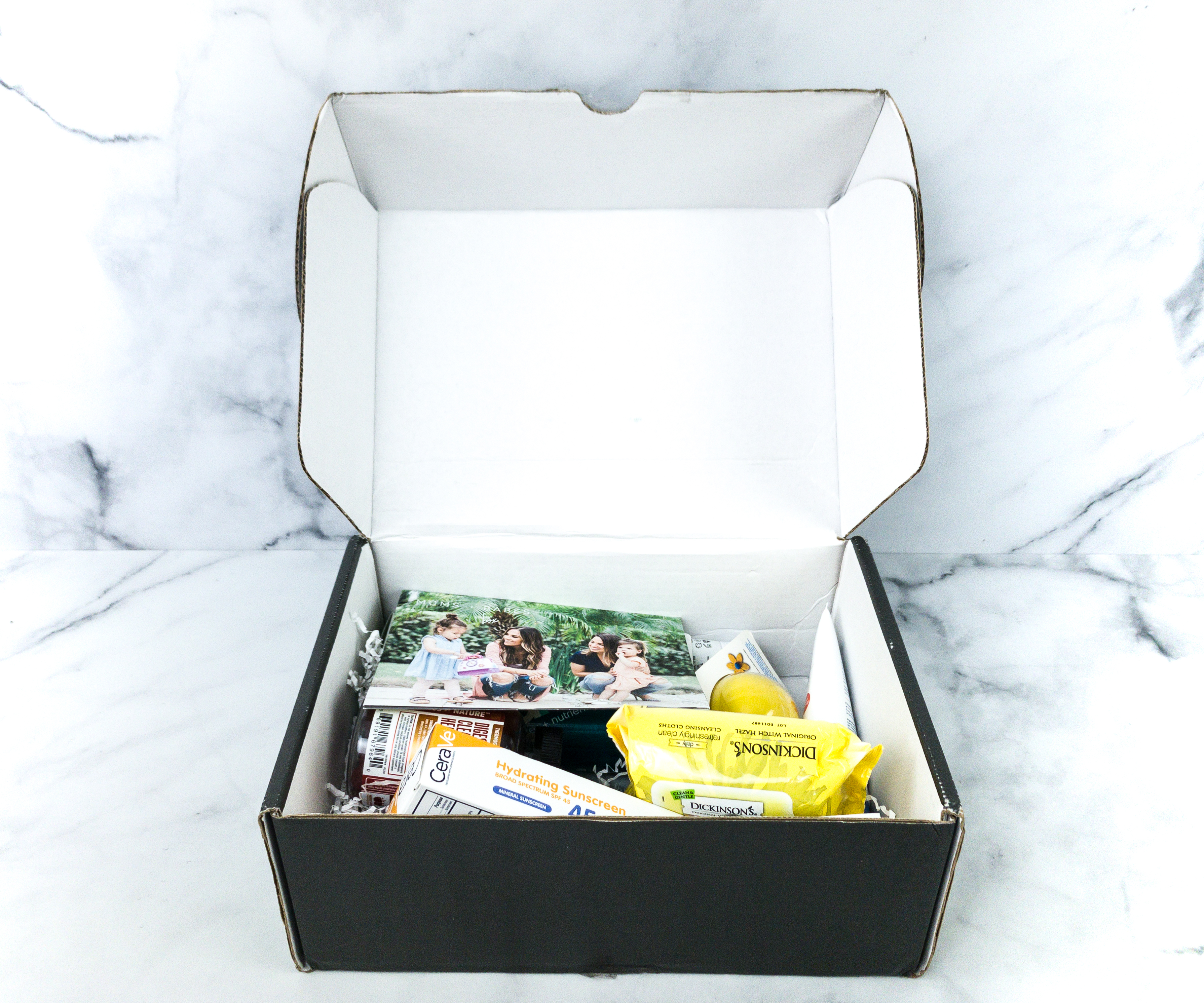 The items are packed with white squiggles.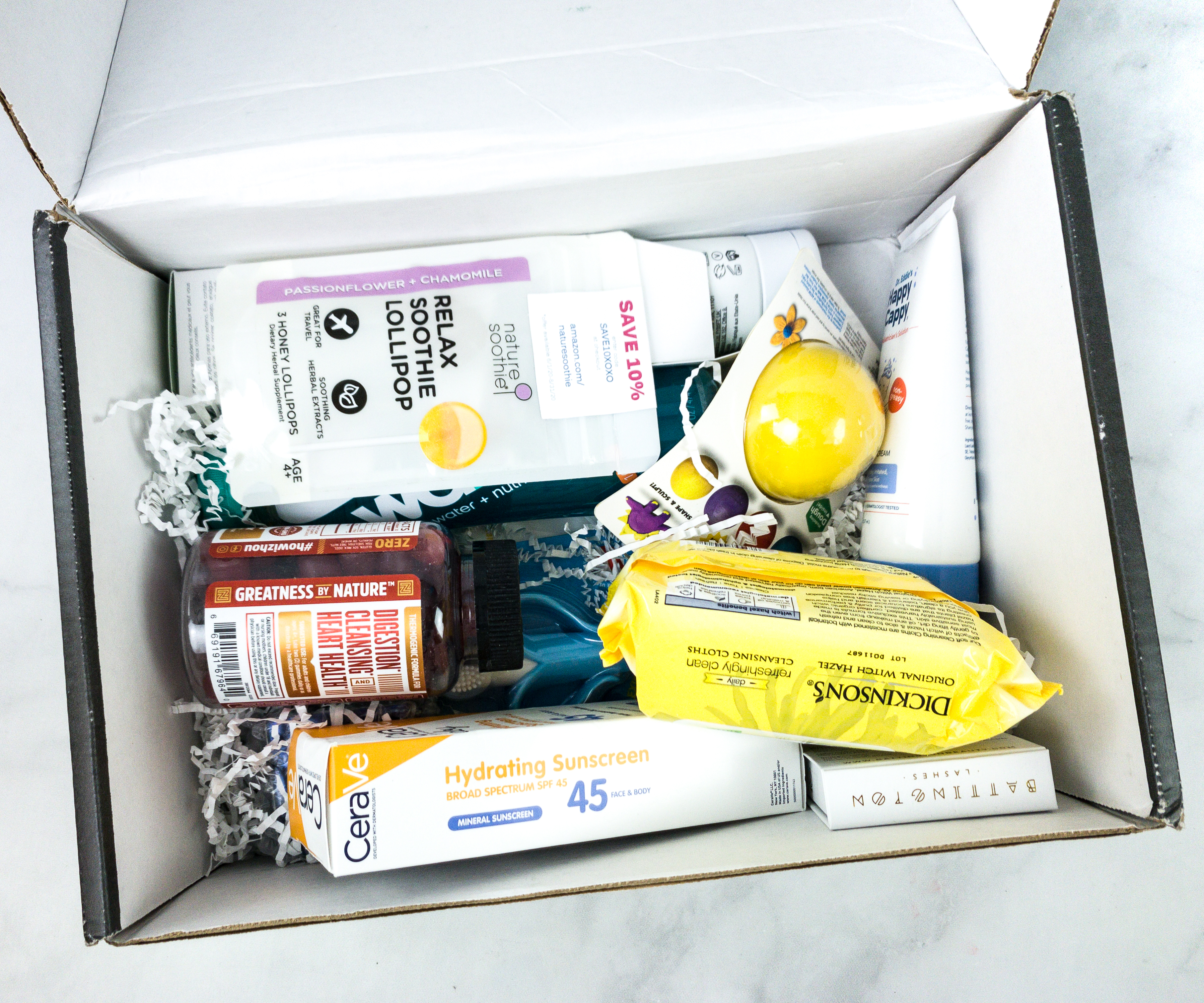 The box is full of stuff for both mommies and babies!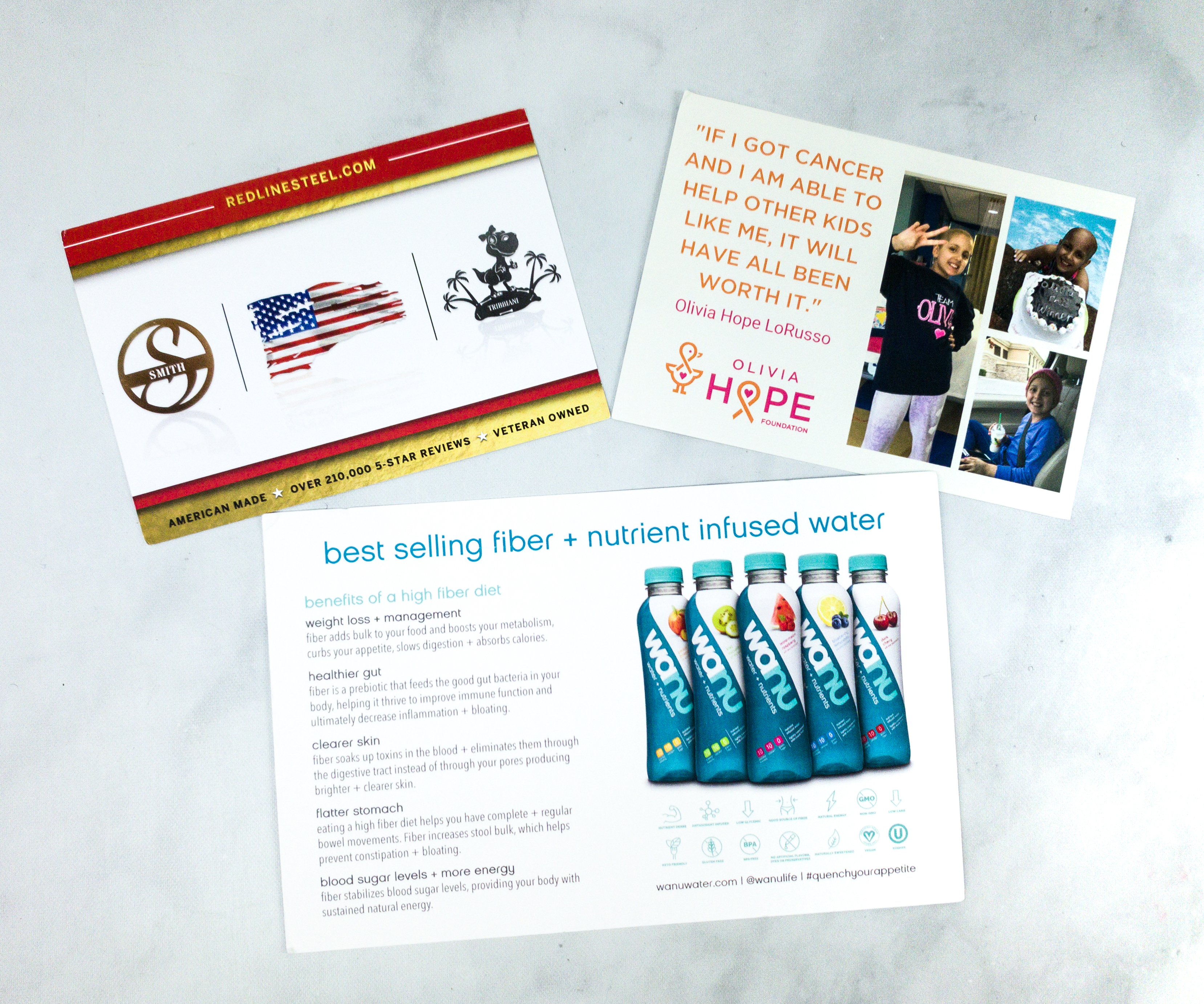 We also received promotional cards.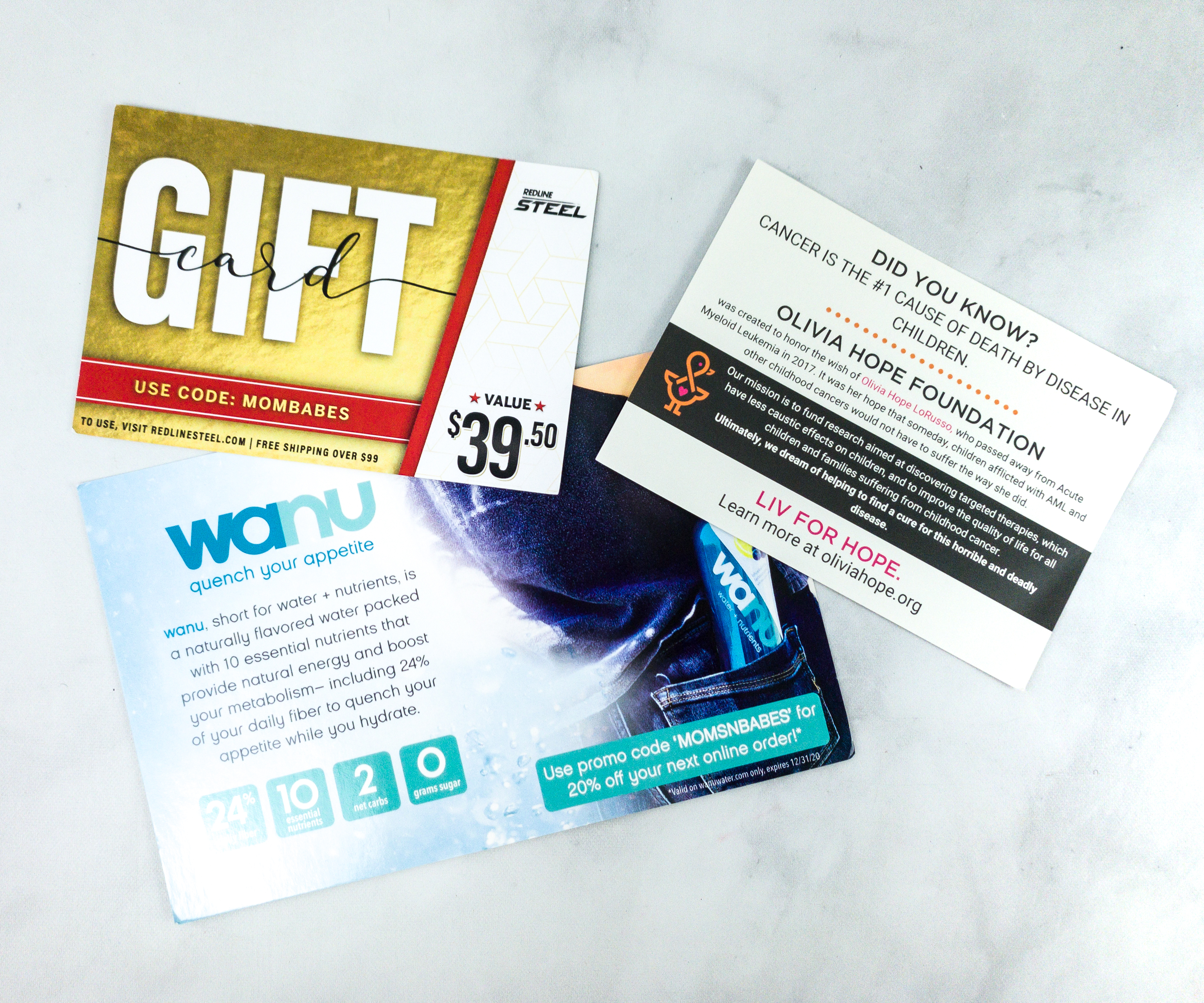 There is even a $39.50 value gift card from Red Line Steel!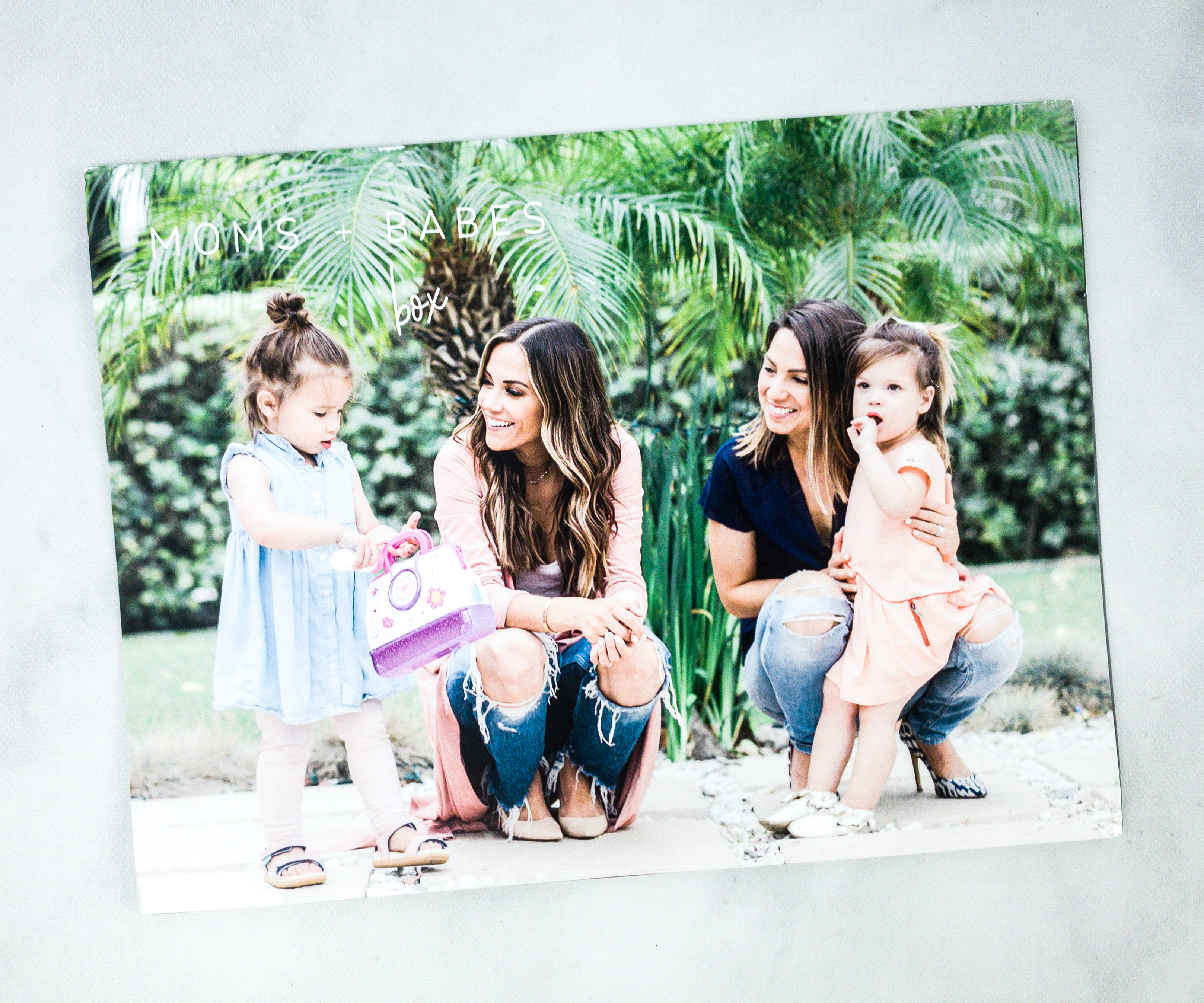 Here's another card from Moms + Babes.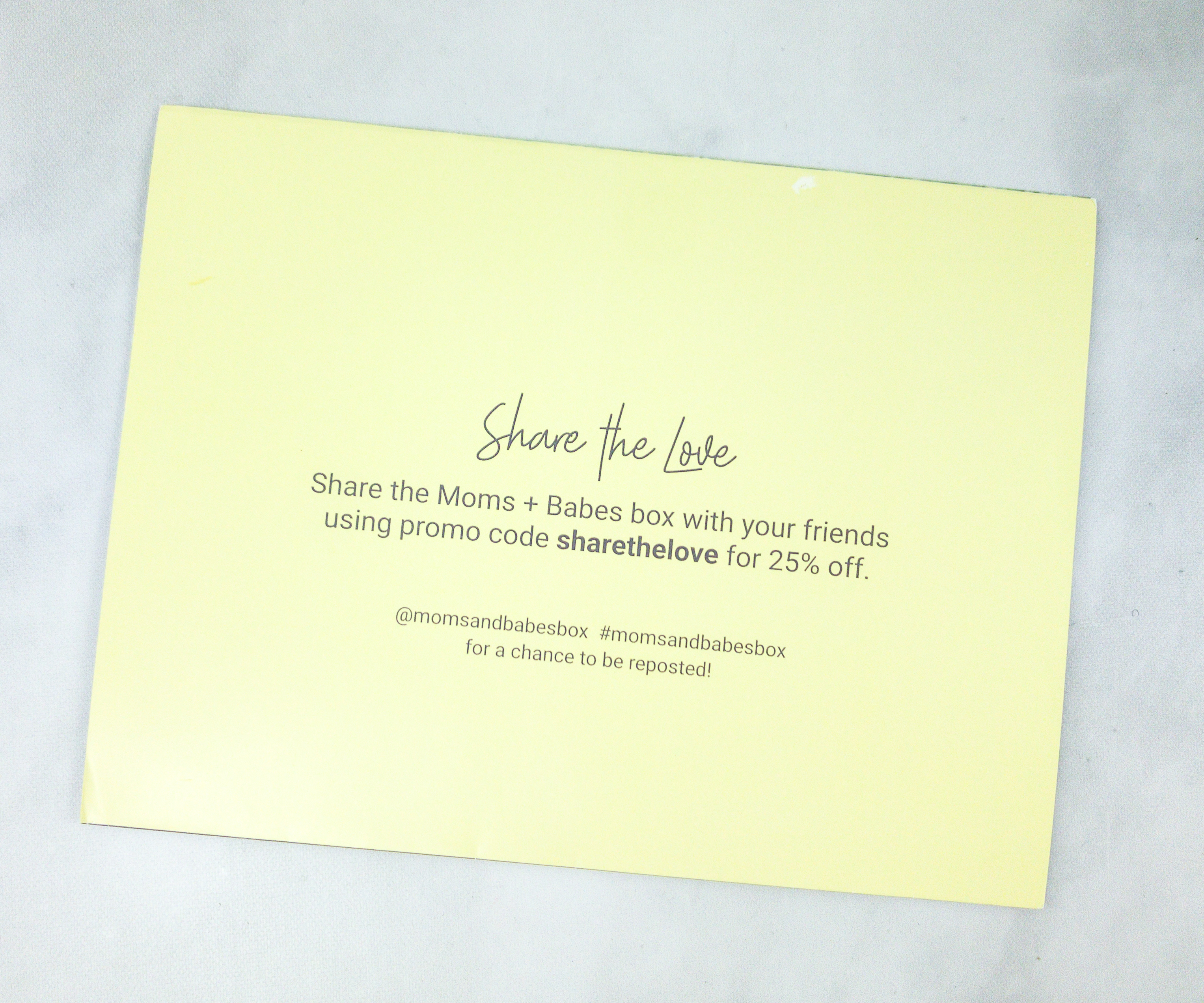 At the back is a 25% off coupon code!
There is even a note from the owners of the box, Jana and Sarah.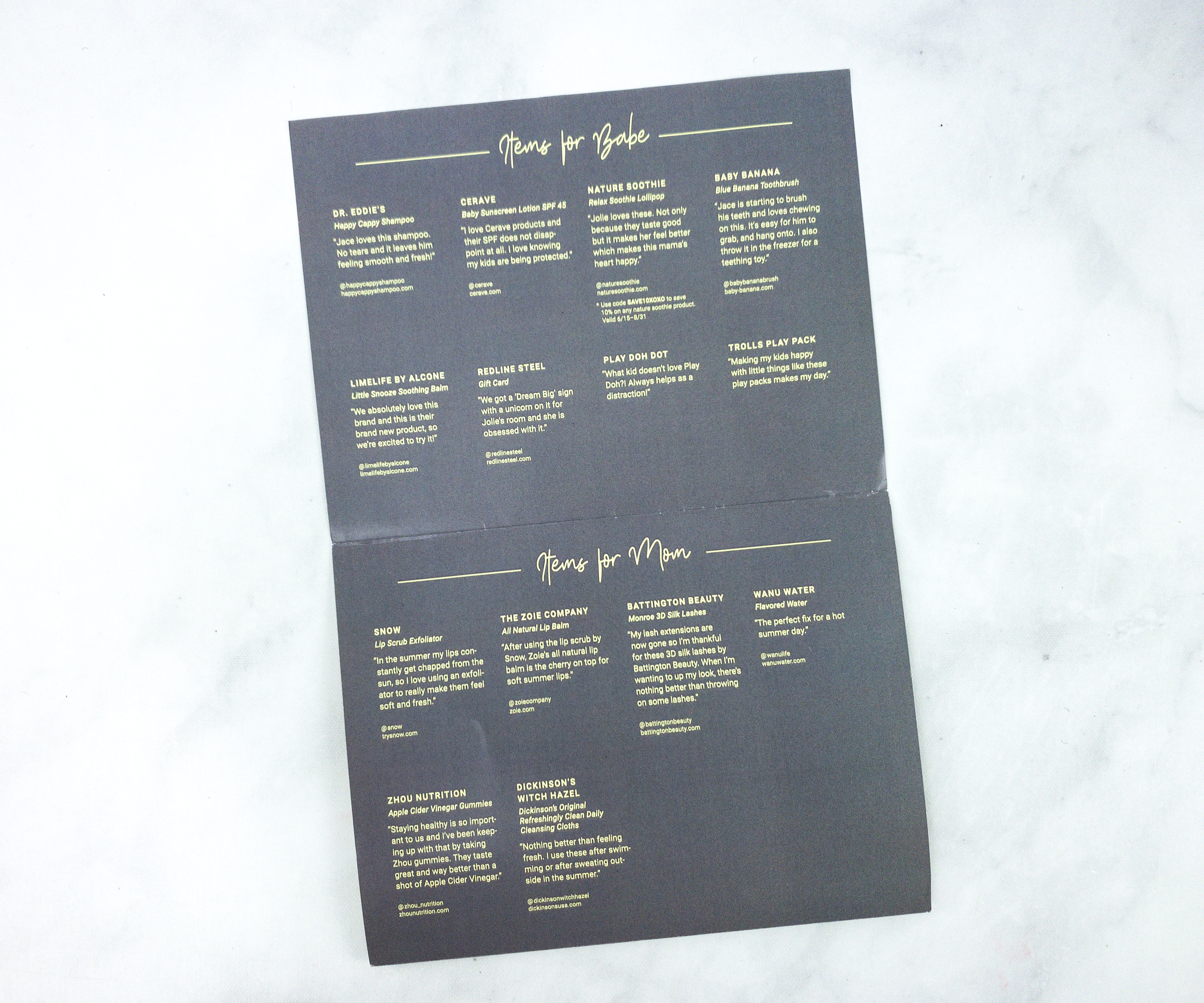 Here's a list of all the items inside. It also tells us which ones are for moms and which are for the baby. Each item listed also has a short description.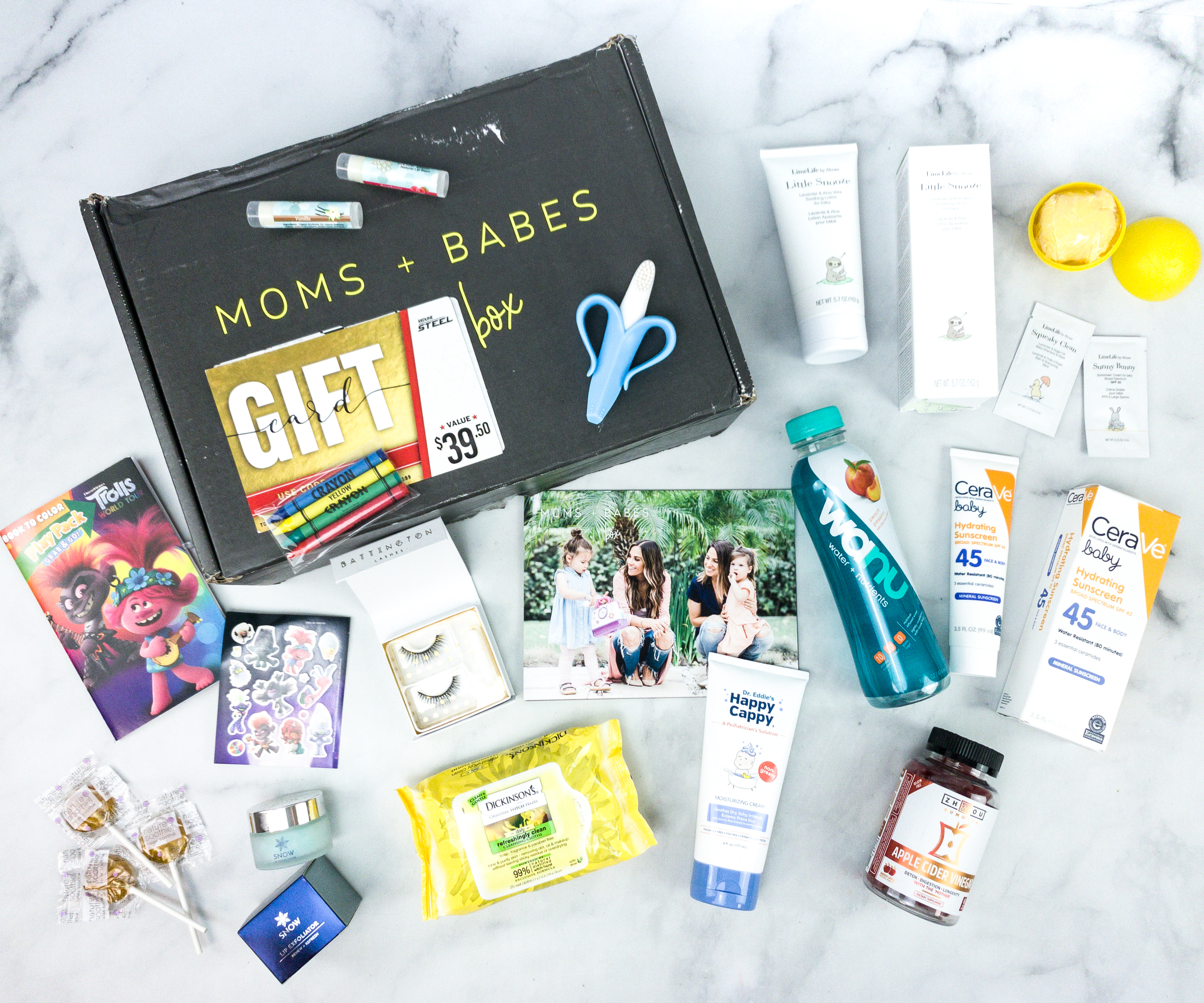 Everything in my box!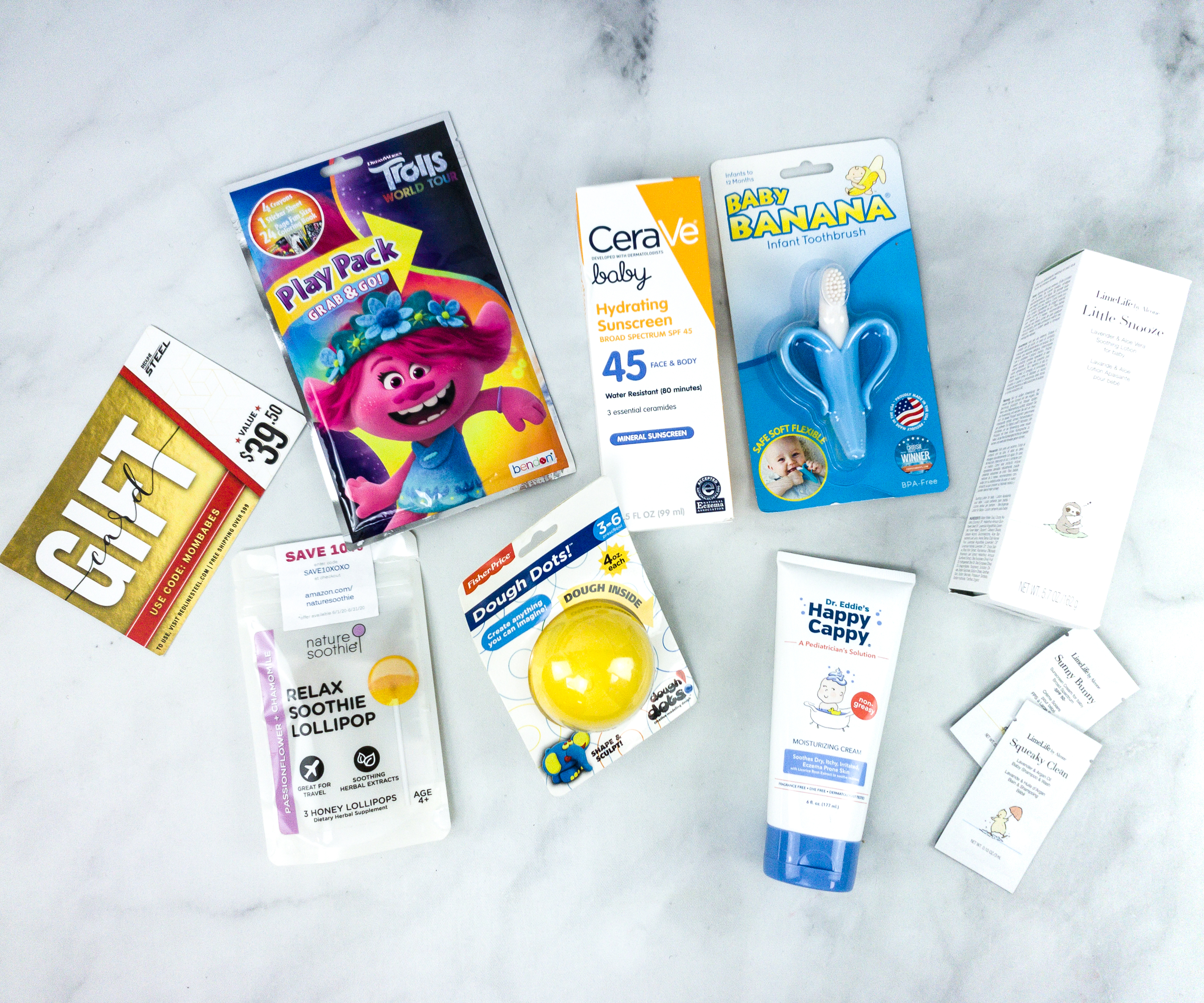 These are the items for baby!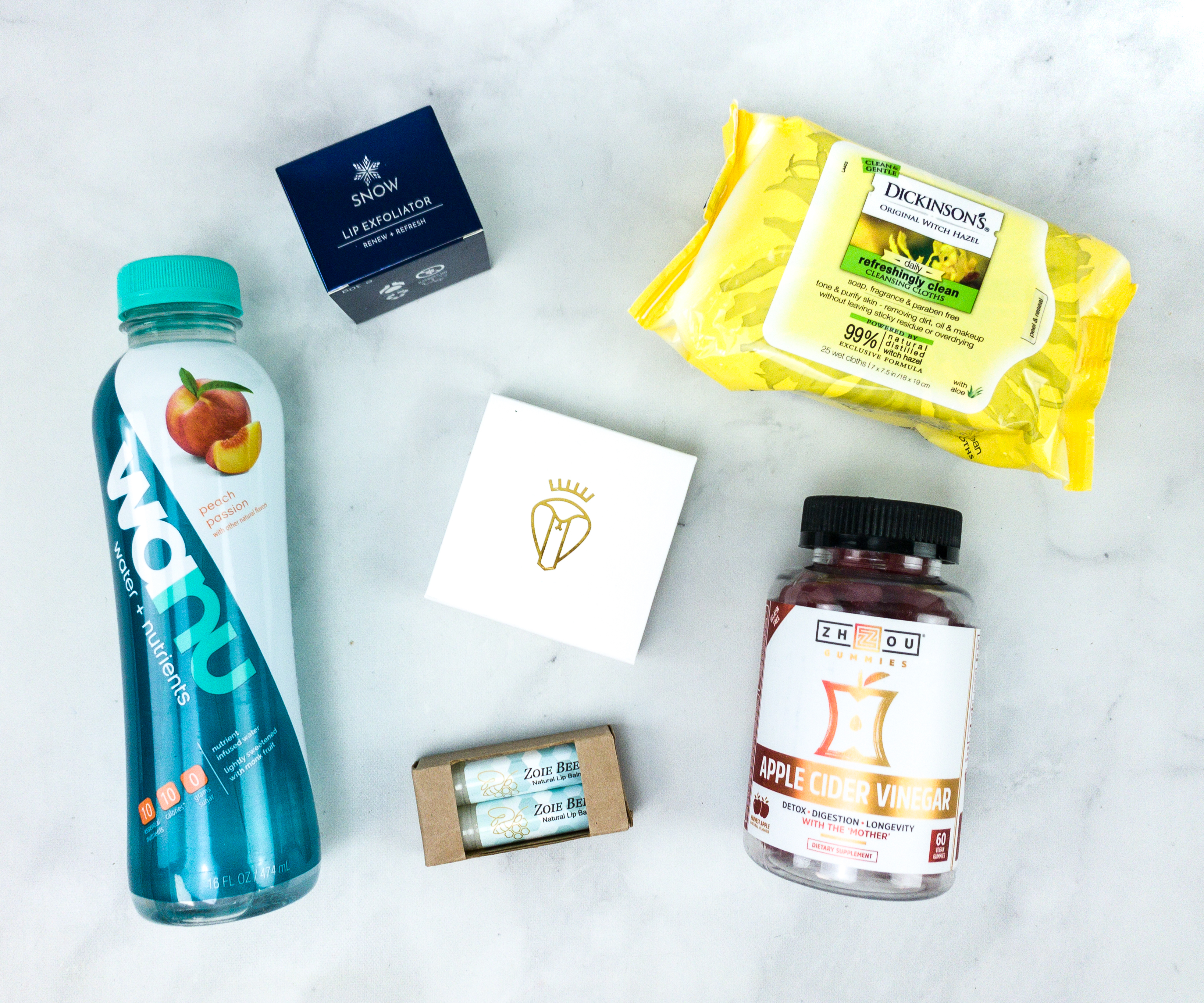 These are for the mommas!
Dickinson's Original Witch Hazel Refreshingly Clean Cleansing Cloths ($5.99) These cleansing cloths are ideal for sensitive skin, as they are made with a natural, fragrance-free formula. They did a great job of removing my makeup without stripping my skin off its natural oils. It's also a great way to refresh the skin anytime and anywhere. The convenient pack contains 25 pieces of wet cloths!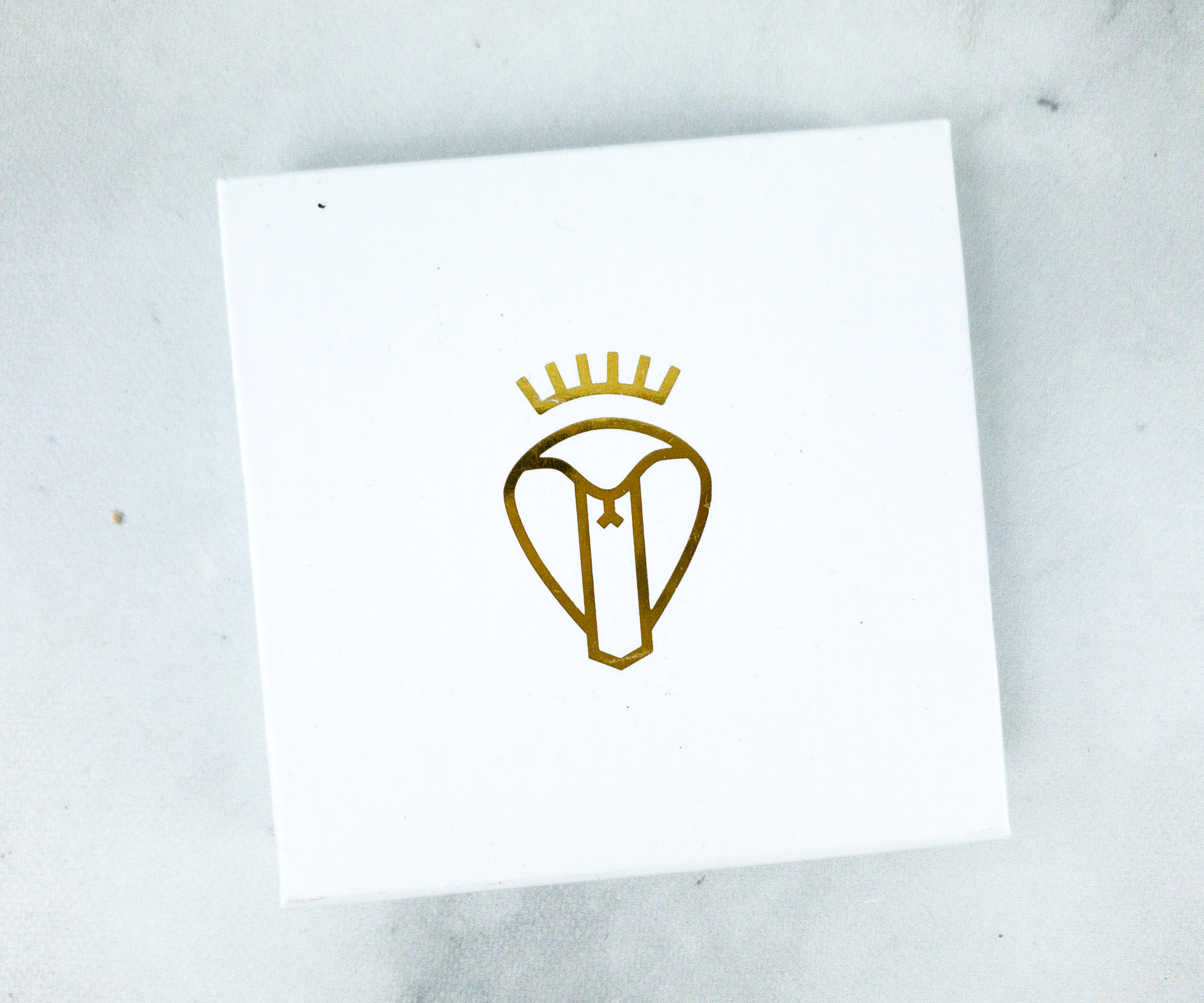 Battington Beauty Monroe 3D Silk Lashes ($28) The false lashes arrived in a sophisticated white box.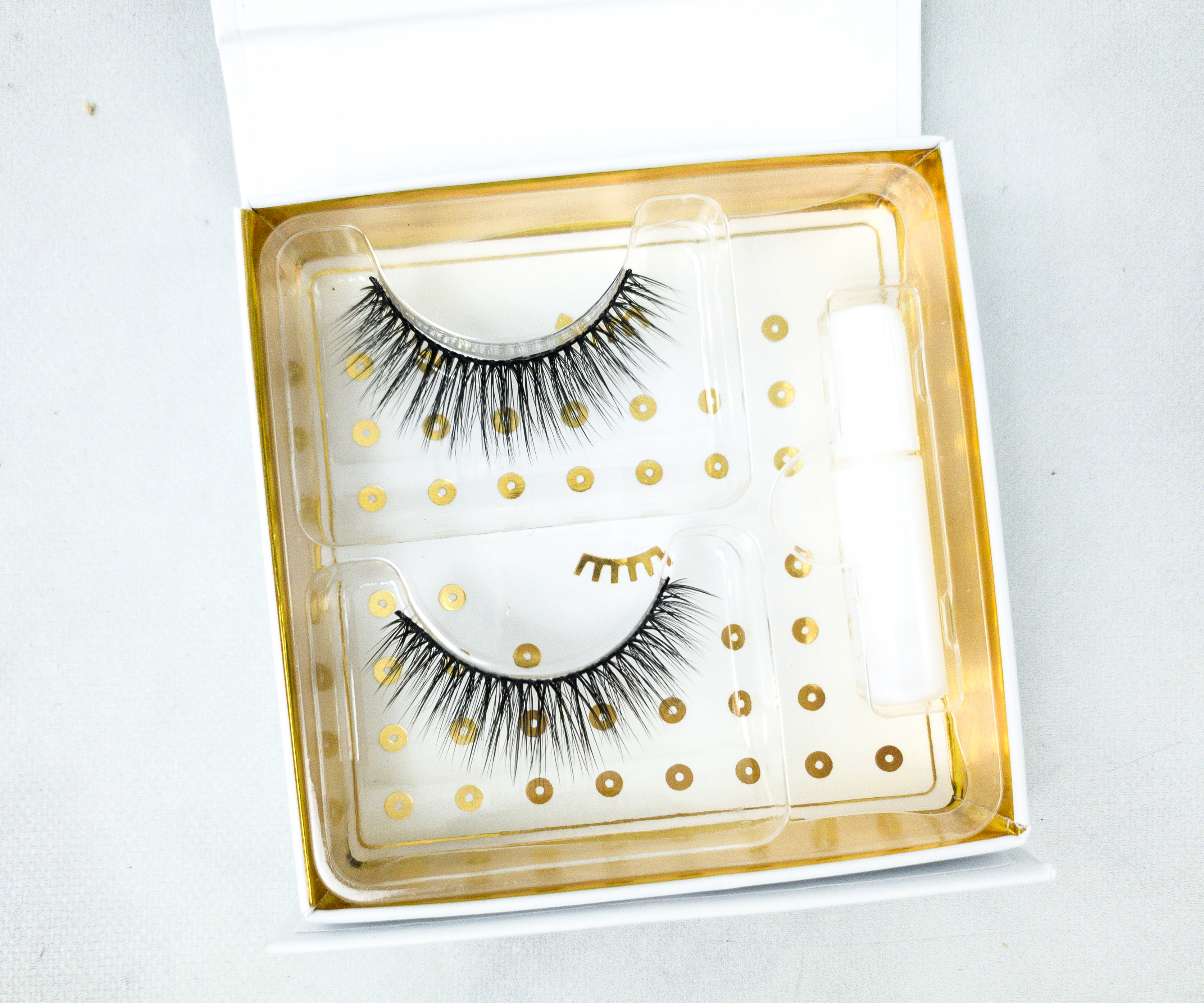 There's a pair of false lashes inside, and there's even a lash glue included! The lashes are simple and still has that natural look to it. They're wispy but not overly dramatic.
It's made of 100% synthetic material but the strands are super soft! They're also quite lightweight and comfortable to wear.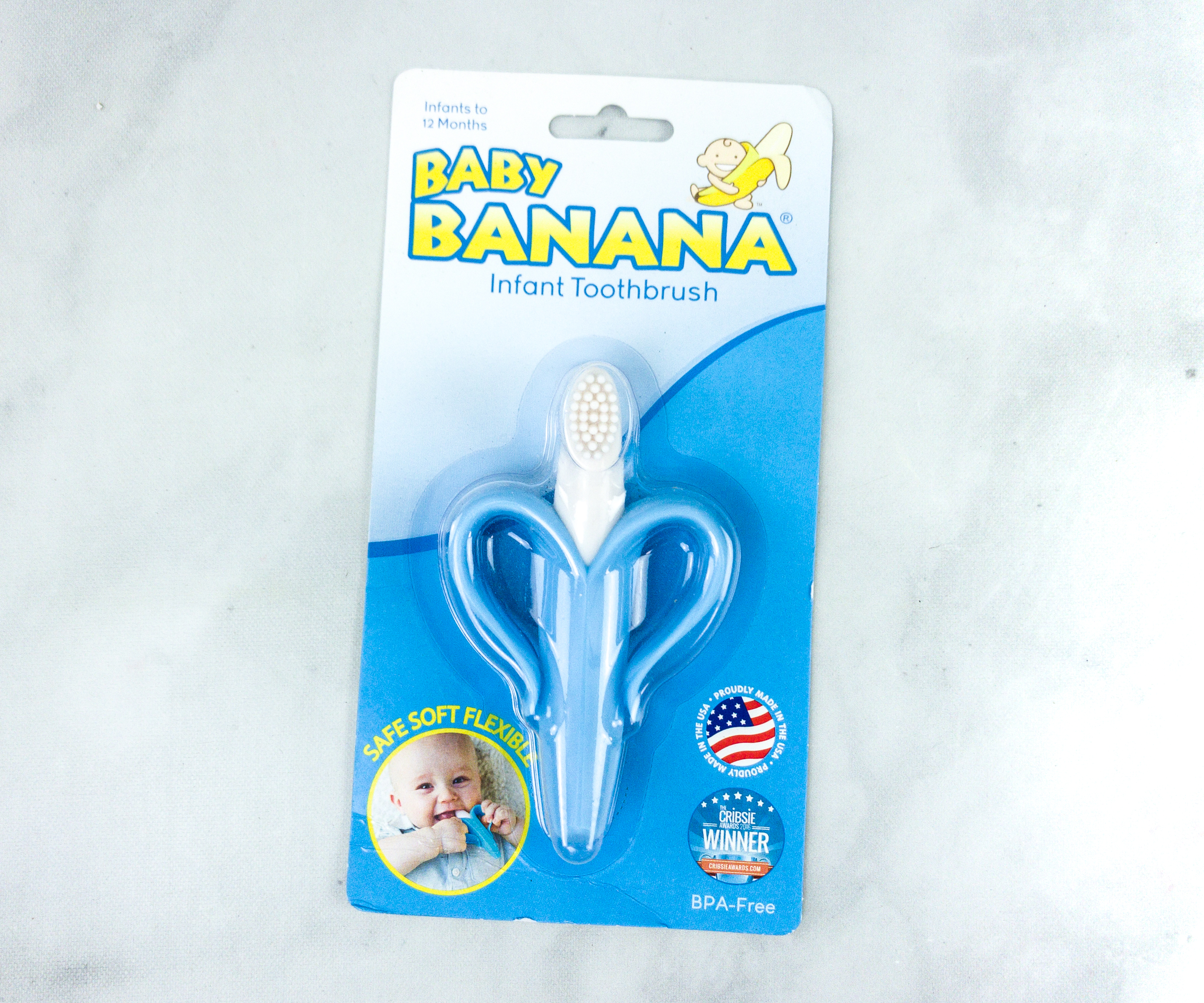 Baby Banana Infant Toothbrush ($8.41) It's a super cute infant toothbrush!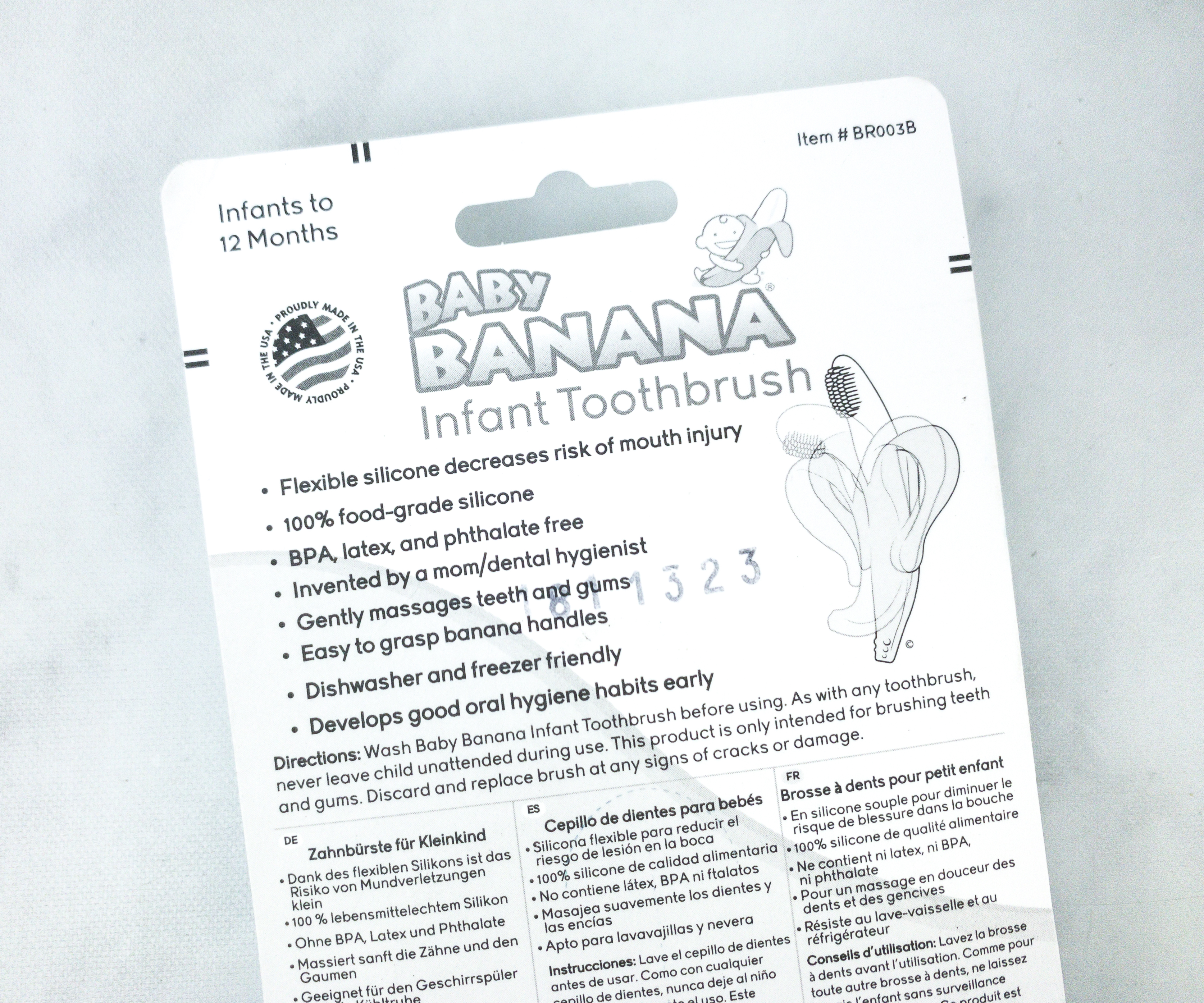 At the back, it states that this product is BPA-free, latex-free, and phtalate-free, which is always a good thing. They recommend to wash it first before using.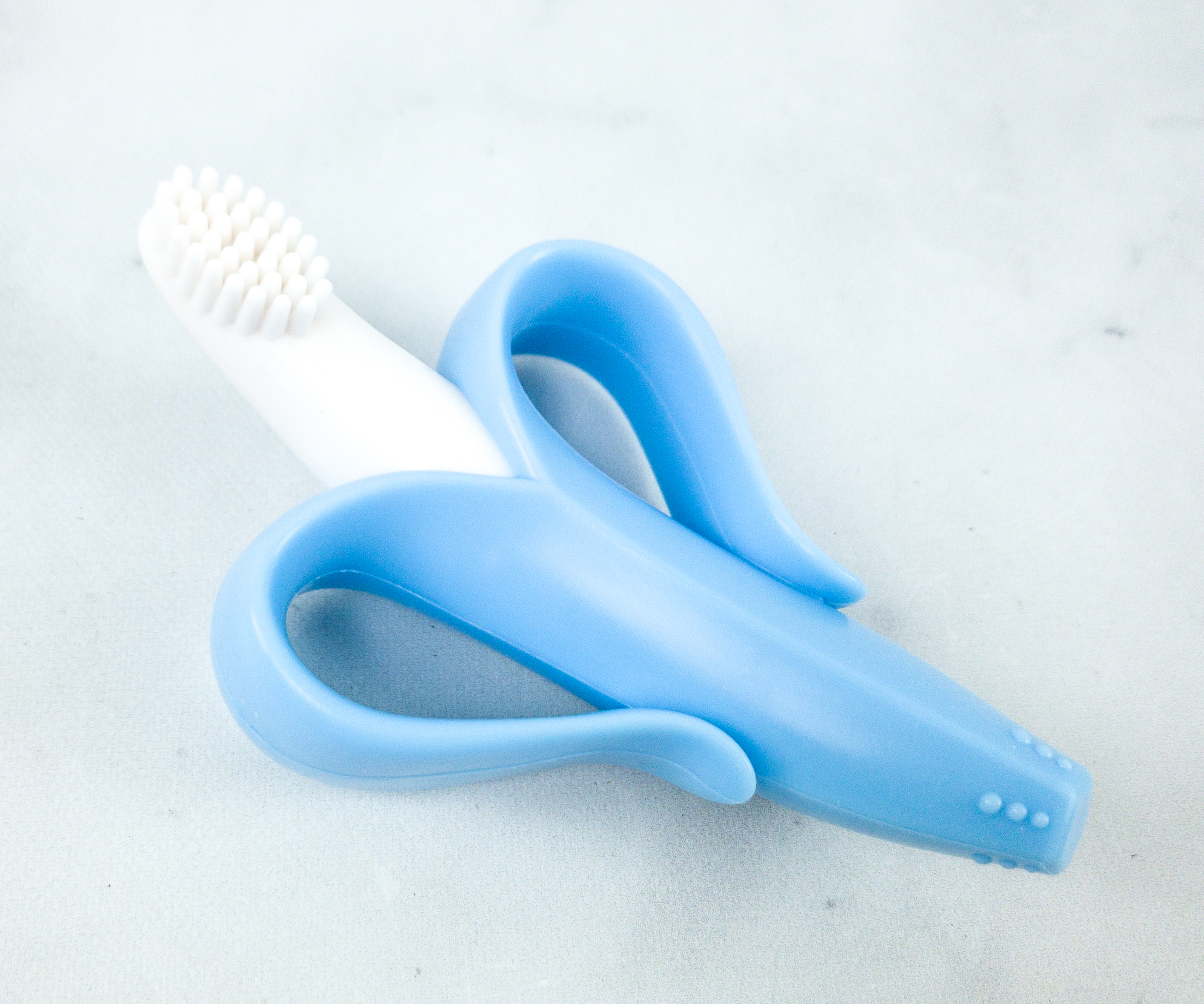 I like the cute banana shape, it's easy to grip. It's also soft so it won't damage the baby's gums!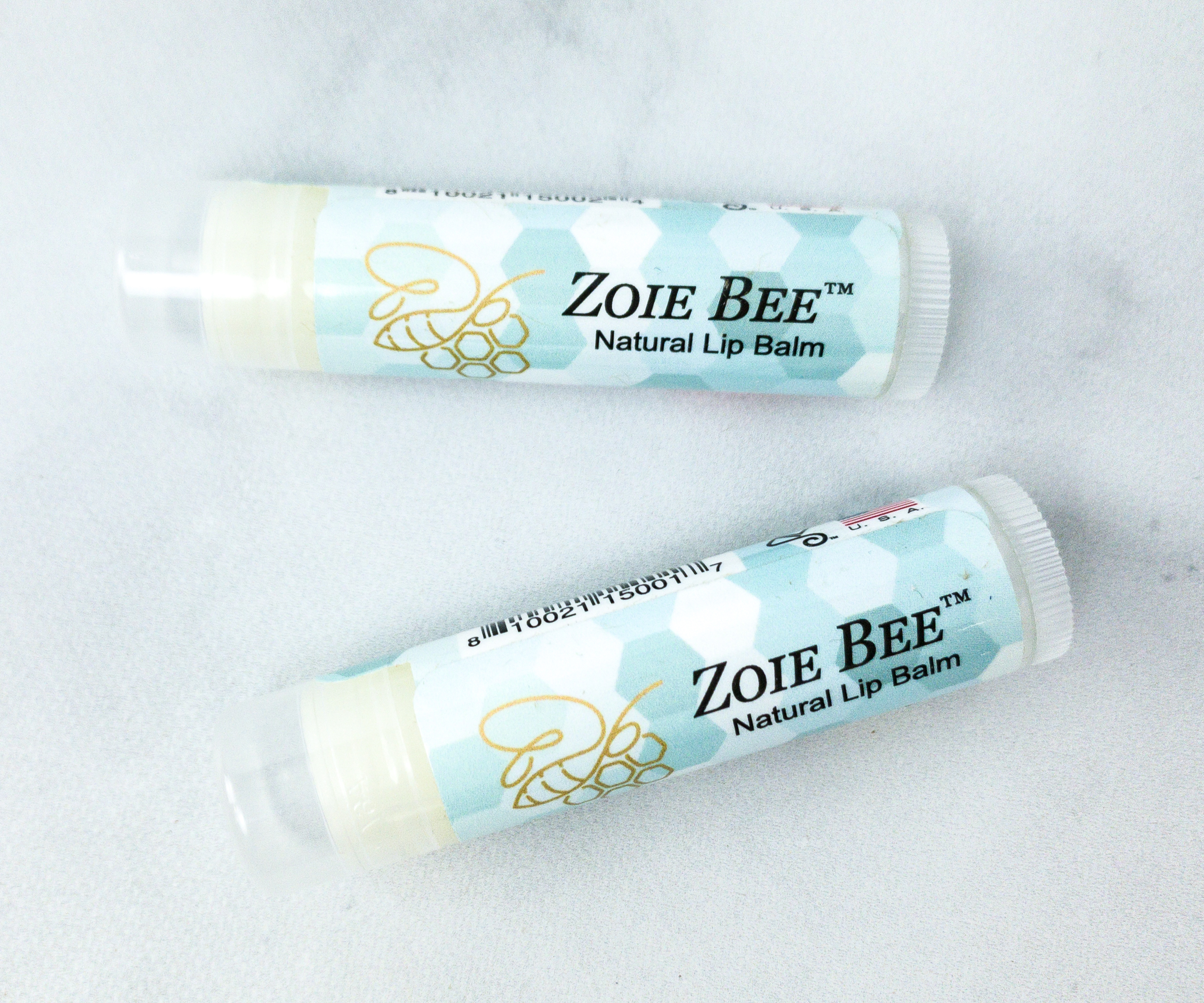 Zoie Bee Natural Lip Balm Raspberry ($3.99) The box includes 2 lip balms in different flavors. The first one has a faint raspberry scent. It's soothing and moisturizing, so I like it!
Zoie Bee Natural Lip Balm Vanilla ($3.99) The other lip balm is in vanilla flavor and it smells amazing! It applies smoothly on my lips and doesn't leave a greasy feeling.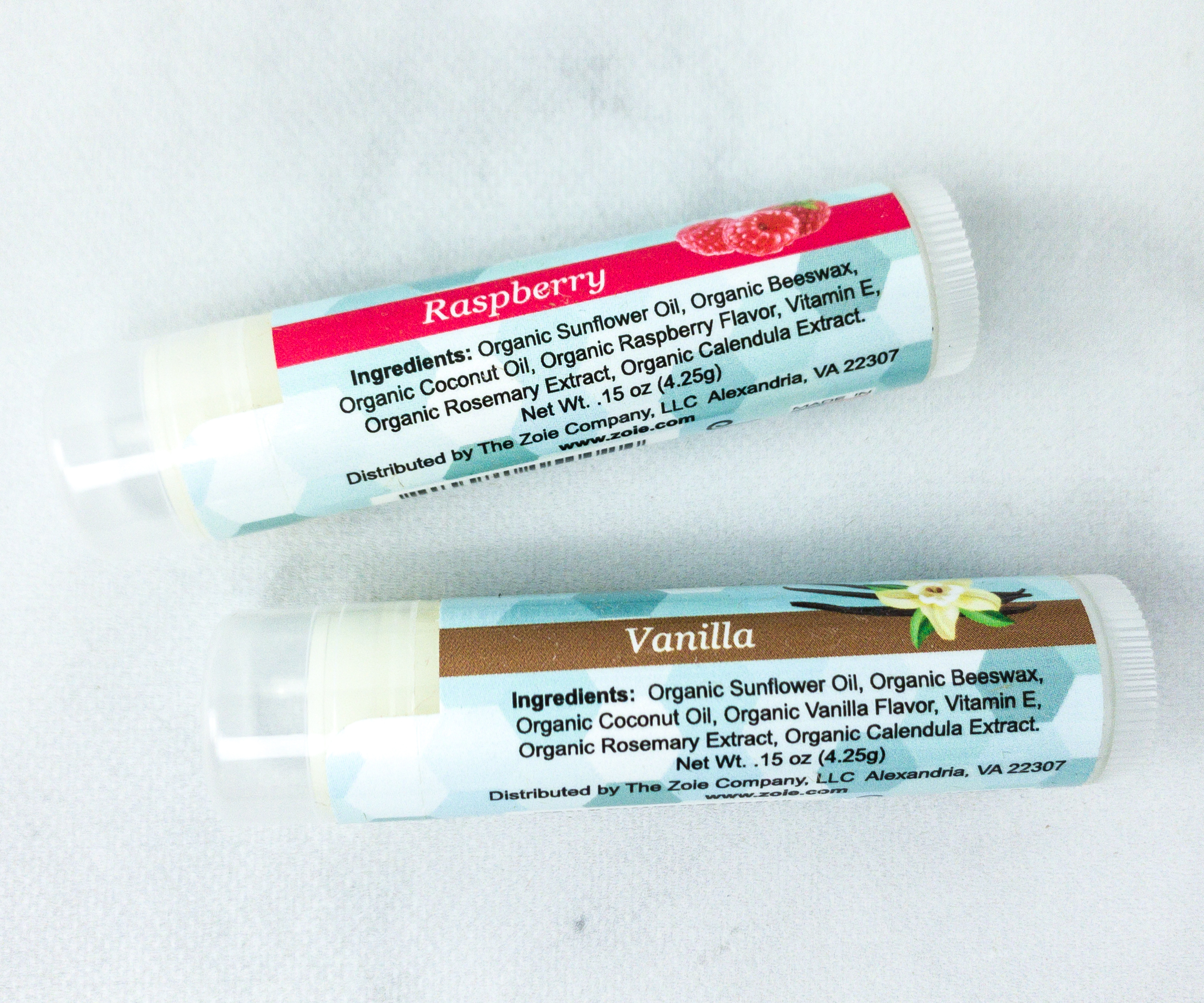 The formula also contains vitamin E which is known to moisturize and heal the skin. According to their website, both lip balms are gluten-free and cruelty-free as well.
Water + Nutrients Peach Passion ($2) This peach-flavored water is a refreshing thirst-quencher! It's easy to drink and I like that the flavor wasn't too strong. It doesn't contain sugar or artificial sweeteners either.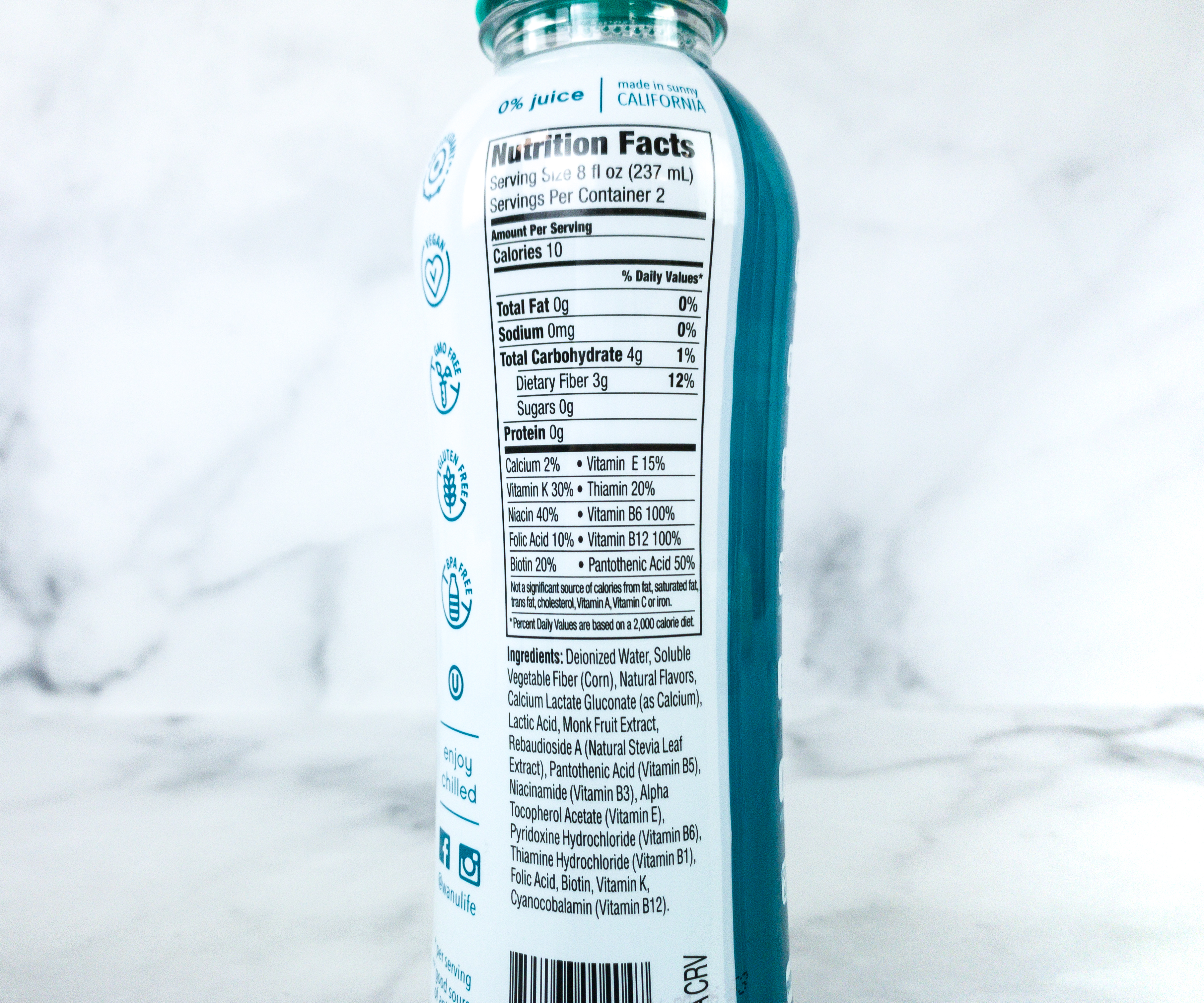 Packed with vitamins and a good dose of prebiotic fiber, this is a healthy way to boost your energy and keep you fuller longer. It can be enjoyed before or after a meal.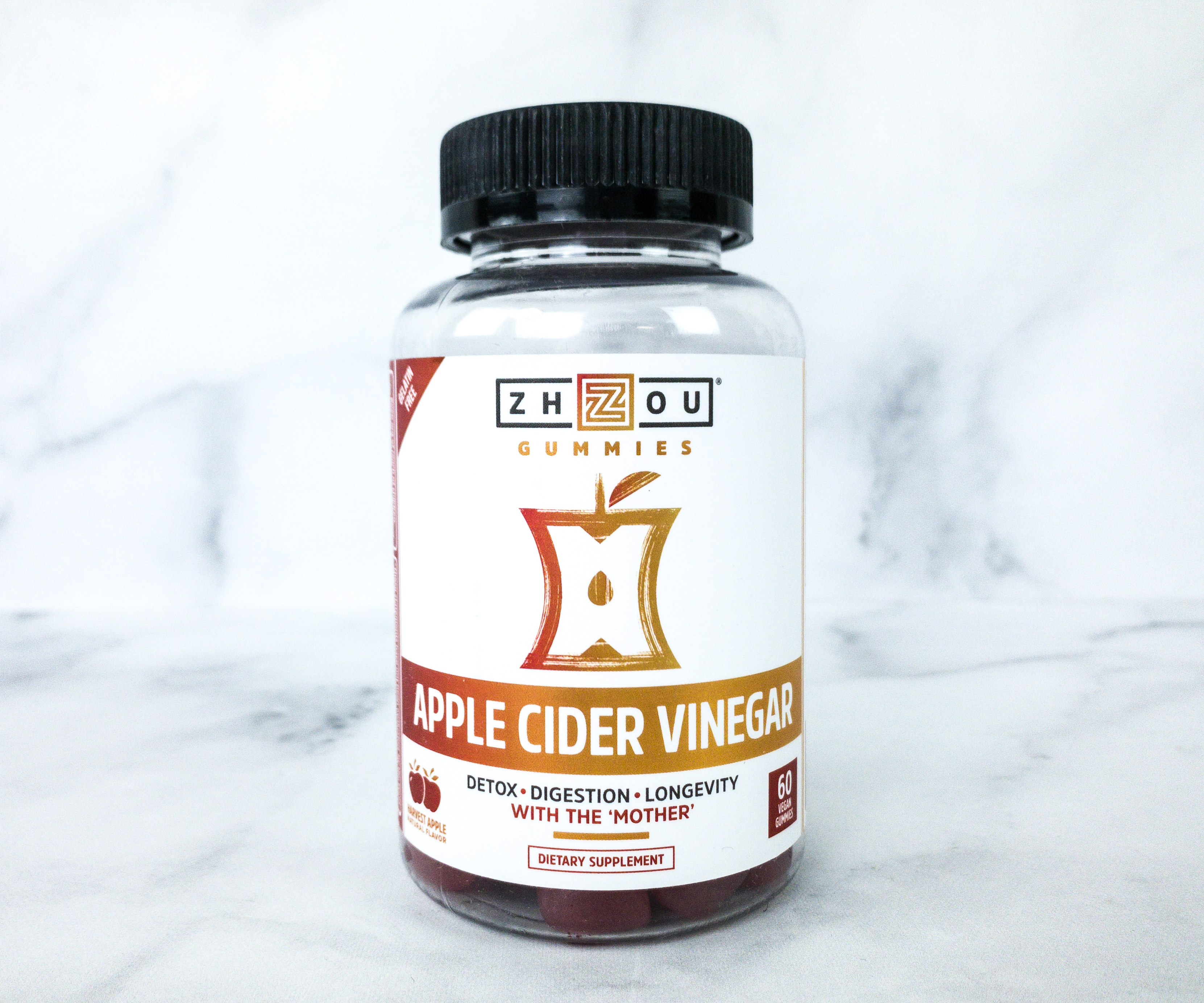 Zhou Gummies Apple Cider Vinegar Dietary Supplement ($12.24) These are dietary supplements in the form of gummies, so they're easy to take!
It contains apple cider vinegar which is known to have various health benefits including lowering blood sugar levels, aiding weight loss, reducing cholesterol, and improving the symptoms of diabetes.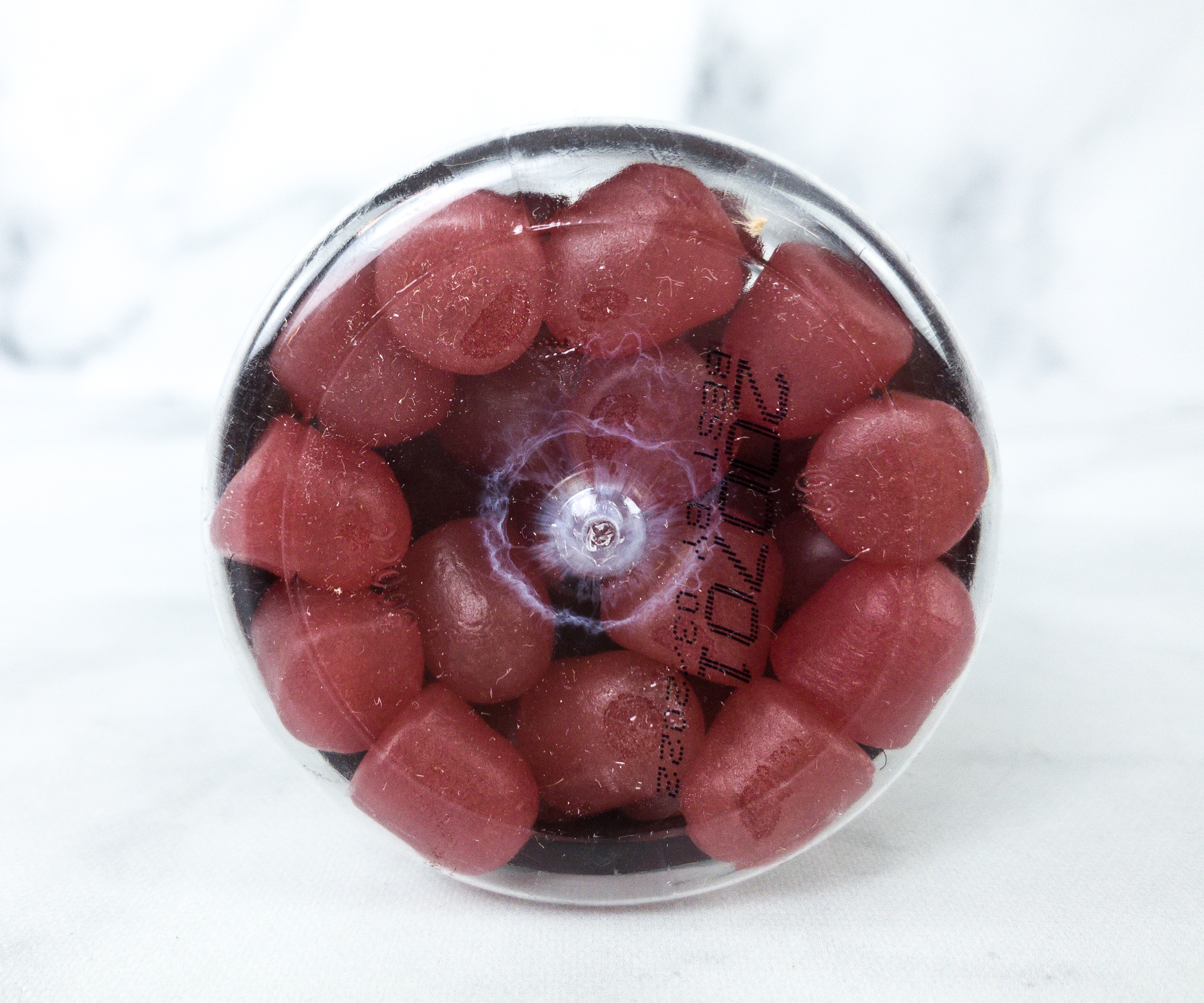 The taste of actual apple cider vinegar isn't for everybody but no worries because these gummies don't have a weird smell. With this, we get the benefits without having to endure taking it straight from the bottle! These gummies are yummy and soft!
Dr. Eddie's Happy Cappy Moisturizing Cream ($8.99) This lightweight moisturizing cream for babies helps with soothing dry, itchy, irritated, sensitive, and eczema-prone skin. I like how this doesn't feel greasy when applied, plus formula doesn't contain fragrance, dye, sulfates, parabens, and phthalates. It's also vegan and cruelty-free. This is recommended to be applied on the face and body at least twice a day.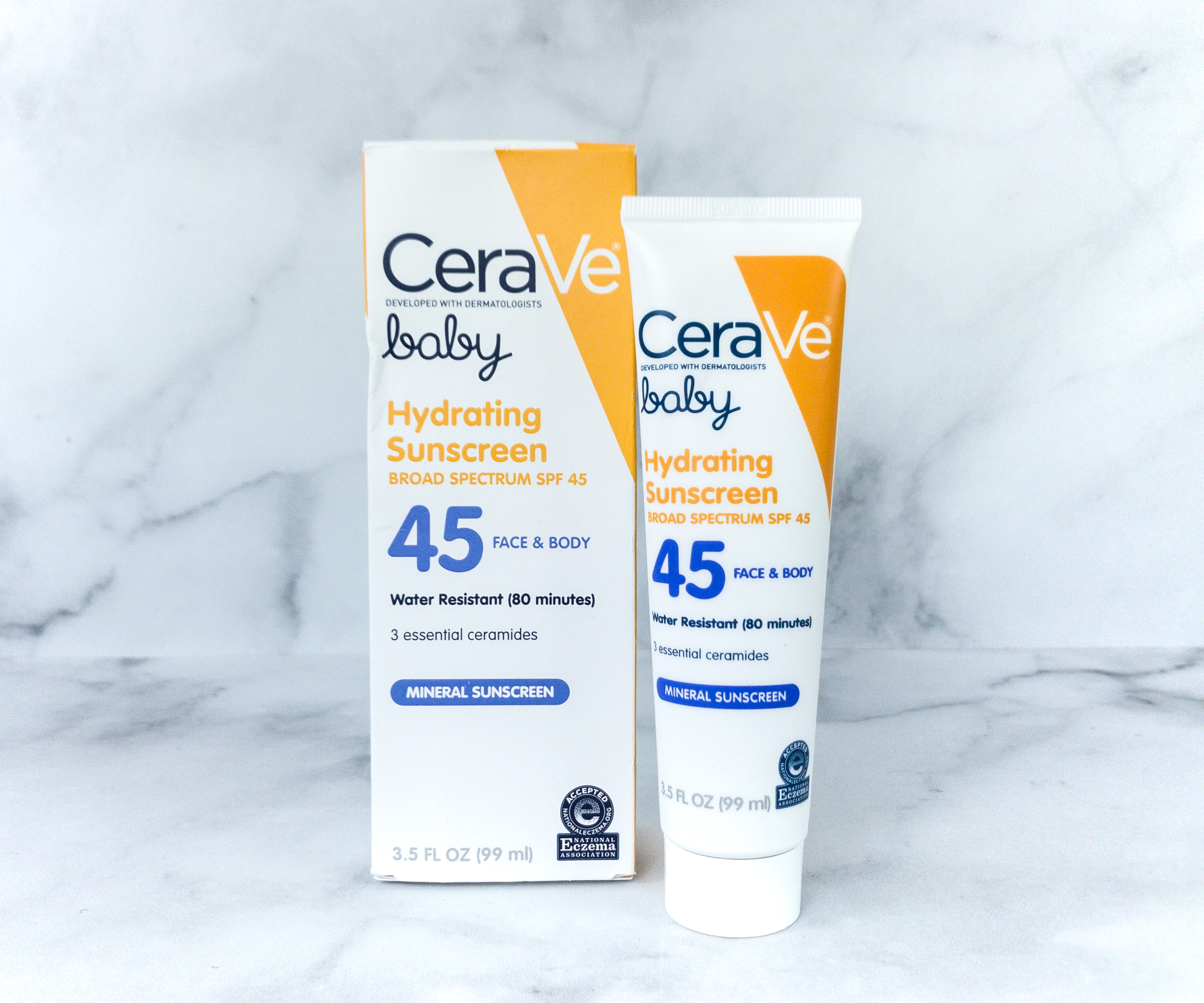 CeraVe Baby Hydrating Sunscreen Broad Spectrum SPF45 ($17.99) Of course, it's important to always have sunscreen around, even for babies! This one is extra special because it is 100% natural. It's a broad spectrum SPF45 sunscreen that protects baby's skin from harmful UVA and UVB rays while keeping it hydrated and smooth. It also promises to be water-resistant for at least 80 minutes. Ingredients include 3 essential ceramides and none of the nasty ones like parabens and phthalates.
Alcone Lime Life Little Snooze Lavender & Aloe Vera Soothing Lotion for Baby ($28) Here's another gentle product for babies, a soothing lotion made with aloe vera. It deeply hydrates the skin, keeping it soft and smooth. It also has a subtle lavender aroma that makes it extra relaxing! To use, just massage lotion into skin. It's ideally used any time for moisturizing and before bedtime to benefit from the soothing effects.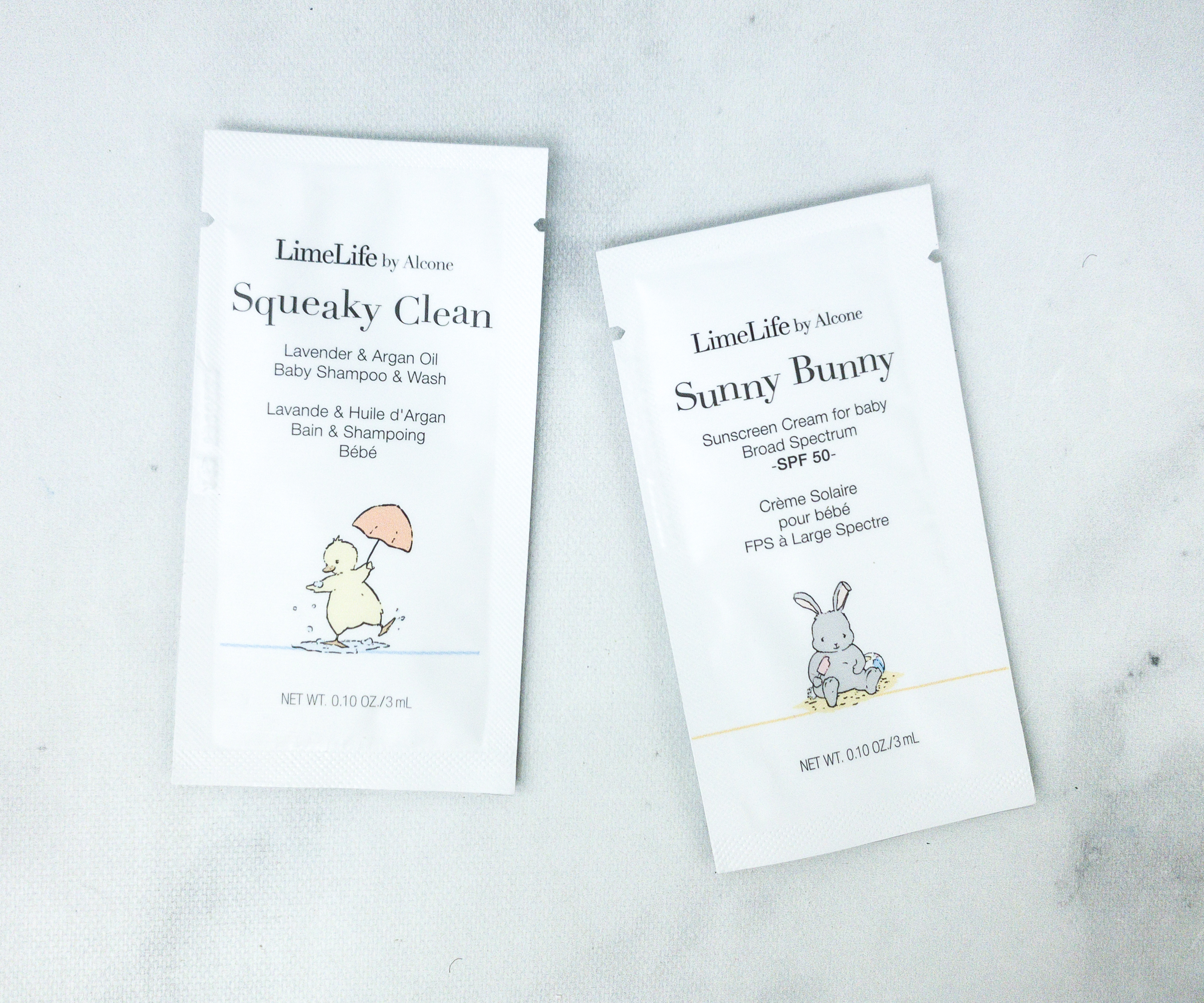 Alcone Lime Life Squeaky Clean Lavender & Argan Oil Baby Shampoo & Wash ($0.48) This shampoo cleanses really well but is also gentle on the baby's hair and skin. It's formulated with argan oil and aloe vera that soften and condition both hair and skin!
Alcone Lime Life Sunny Bunny Sunscreen Cream for Baby Broad Spectrum SPF50 ($1) We also received another sunscreen and this one has SPF50. It's gentle on the skin and it also gives amazing protection from harmful UV rays minus the sticky feeling that other sunscreen creams have. The formula is free from harsh chemicals and synthetic fragrances so it's great even on sensitive skin!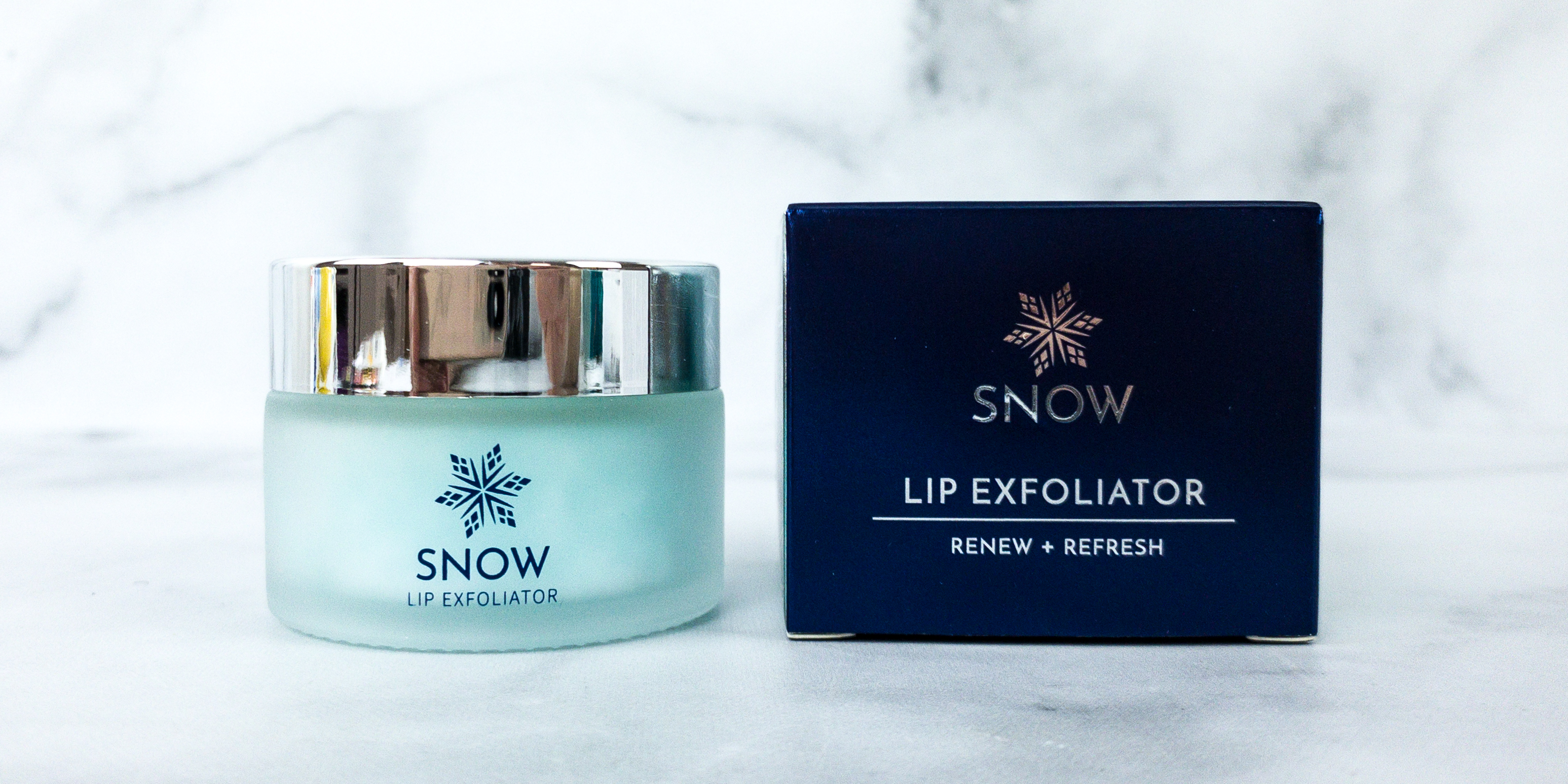 Snow Lip Exfoliator ($33) I like lip exfoliators and this is a really good one! It's formulated with natural ingredients like jojoba oil, coconut oil, beeswax, vitamin E, and other natural extracts that soothe and care for the lips!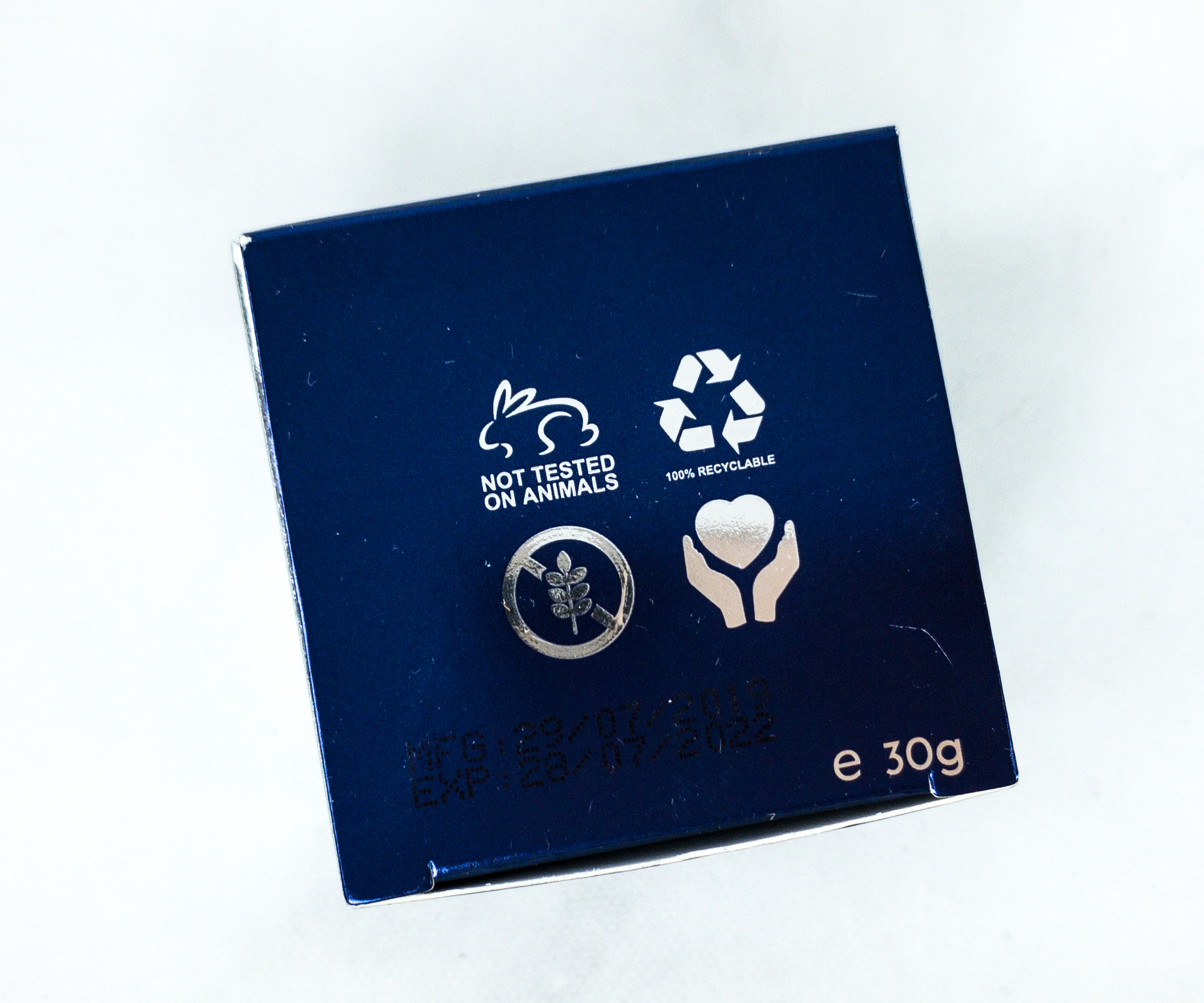 The box indicates that the formula is cruelty-free!
I love the gentle, non-abrasive exfoliation it does. It instantly removes dry and dead skin cells, making way for smoother and healthier looking lips.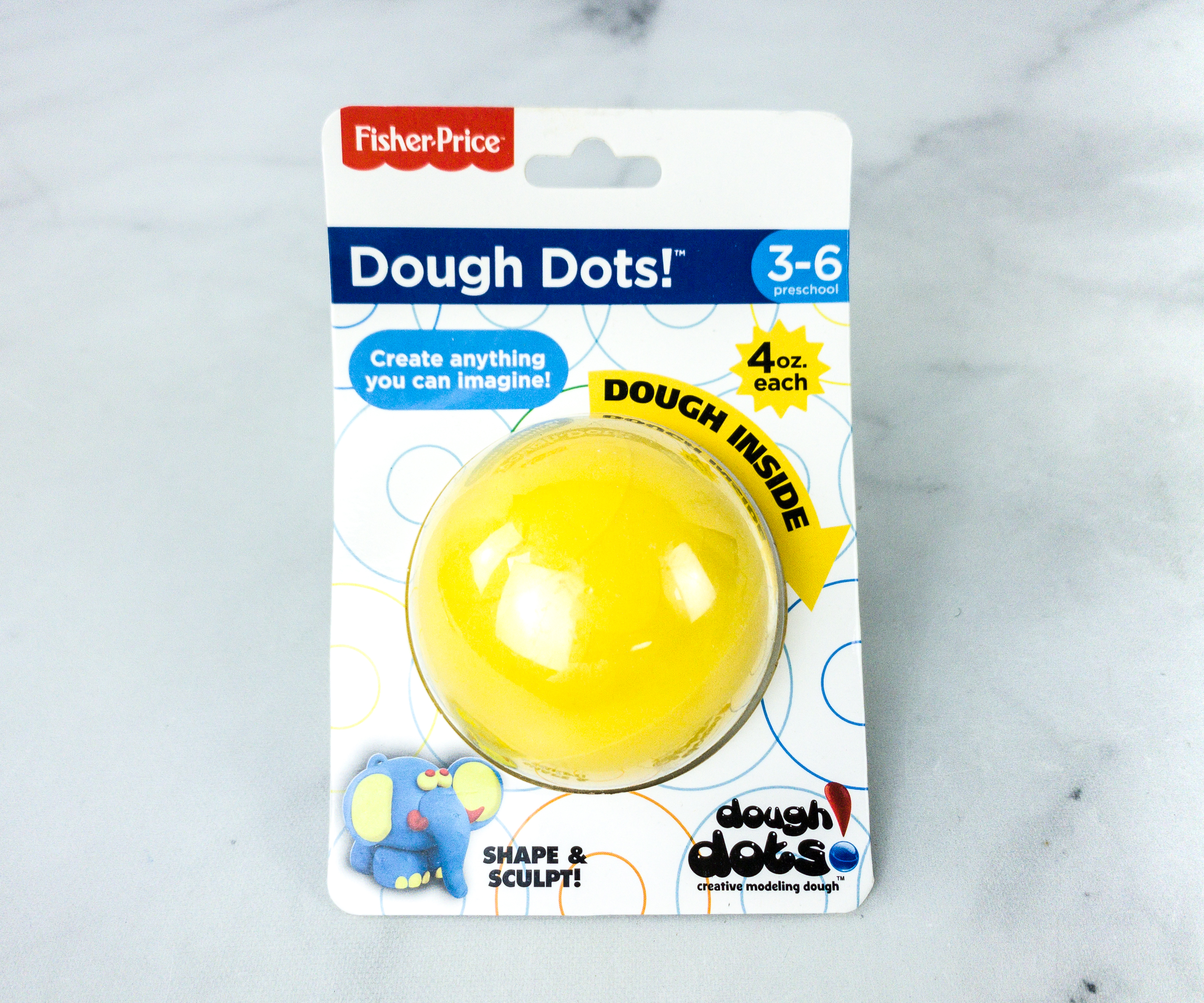 Fisher Price Dough Dots. We received a creative modeling dough that encourages creativity and it's ideal for pre-school kids.
The dough is inside a yellow plastic ball with a smiley face on it!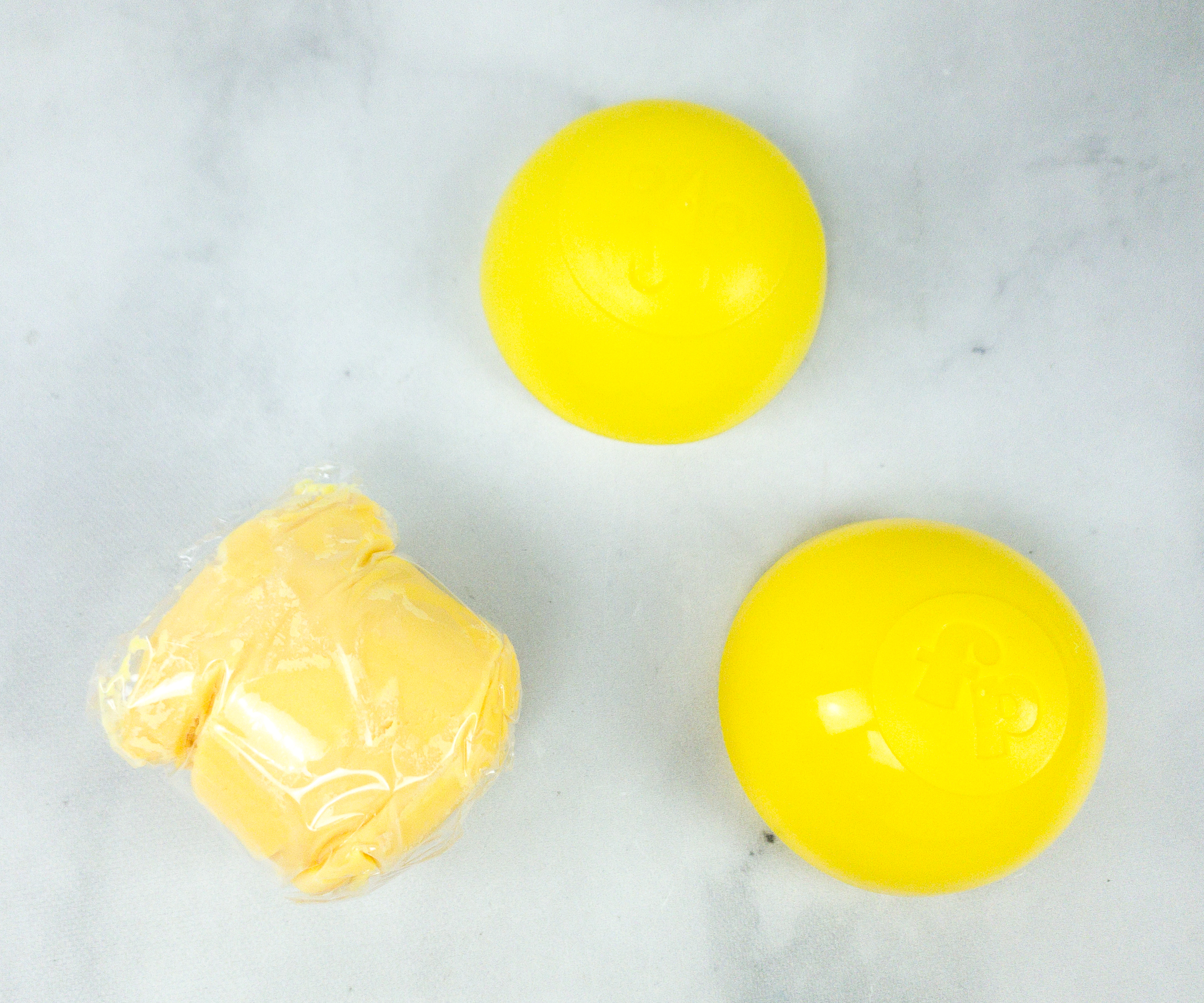 The clay is also in plastic packaging to make sure it doesn't dry up. This is such a great toy for kids. Using clay to shape and sculpt objects also help enhance a child's fine motor skills.
Nature Soothie Relax Soothie Lollipop ($4.99) These are not your ordinary lollipops! They are made with herbal extracts that can help soothe or calm down your kid. It's ideal for kids age 4 and up.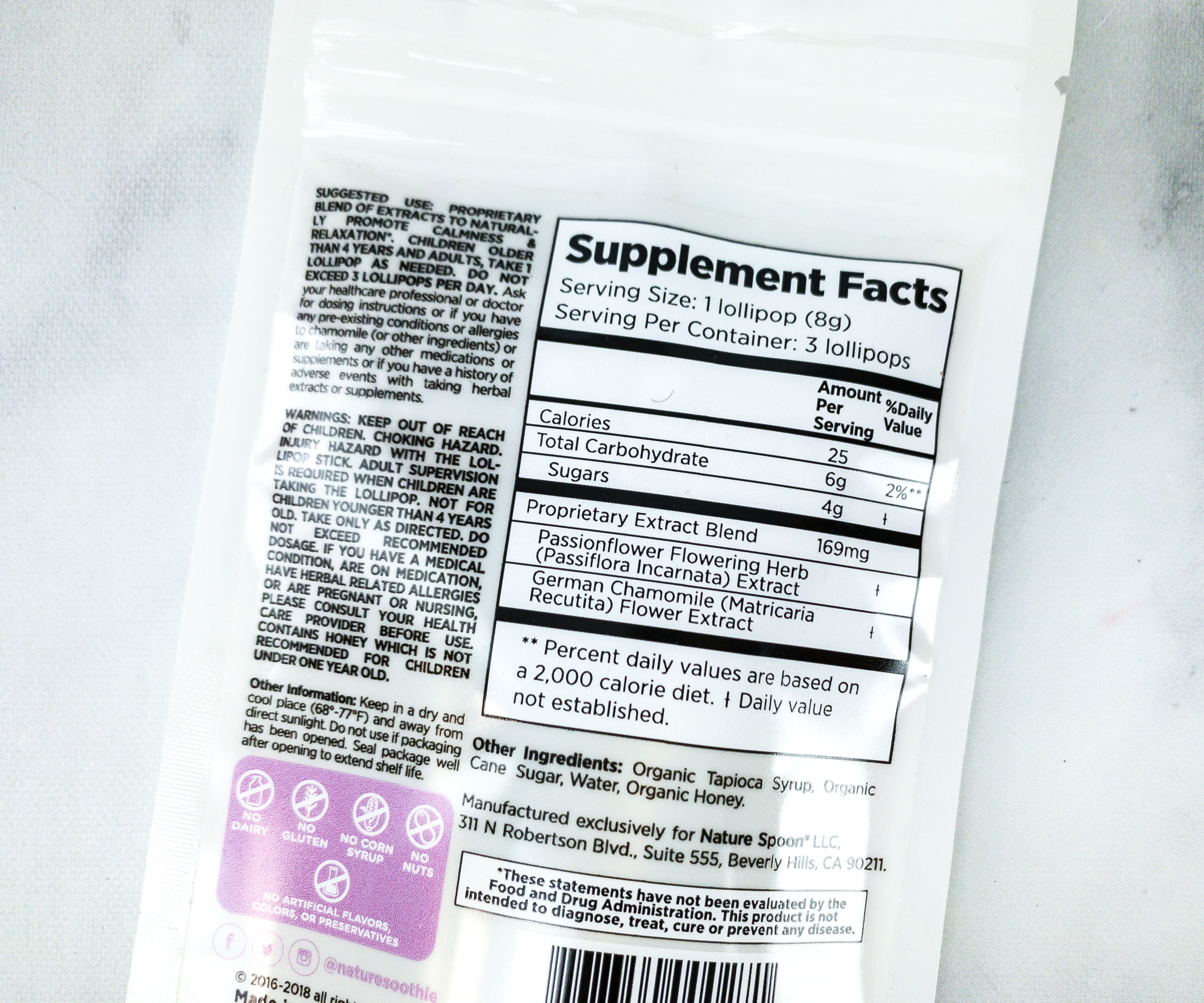 The lollipops came in this travel-friendly resealable pouch.
Each lollipop is individually packed to make sure it maintains its freshness. The flavor is also great, they're sweet but not too much. Just the right amount of sweetness that I guess is coming from the honey.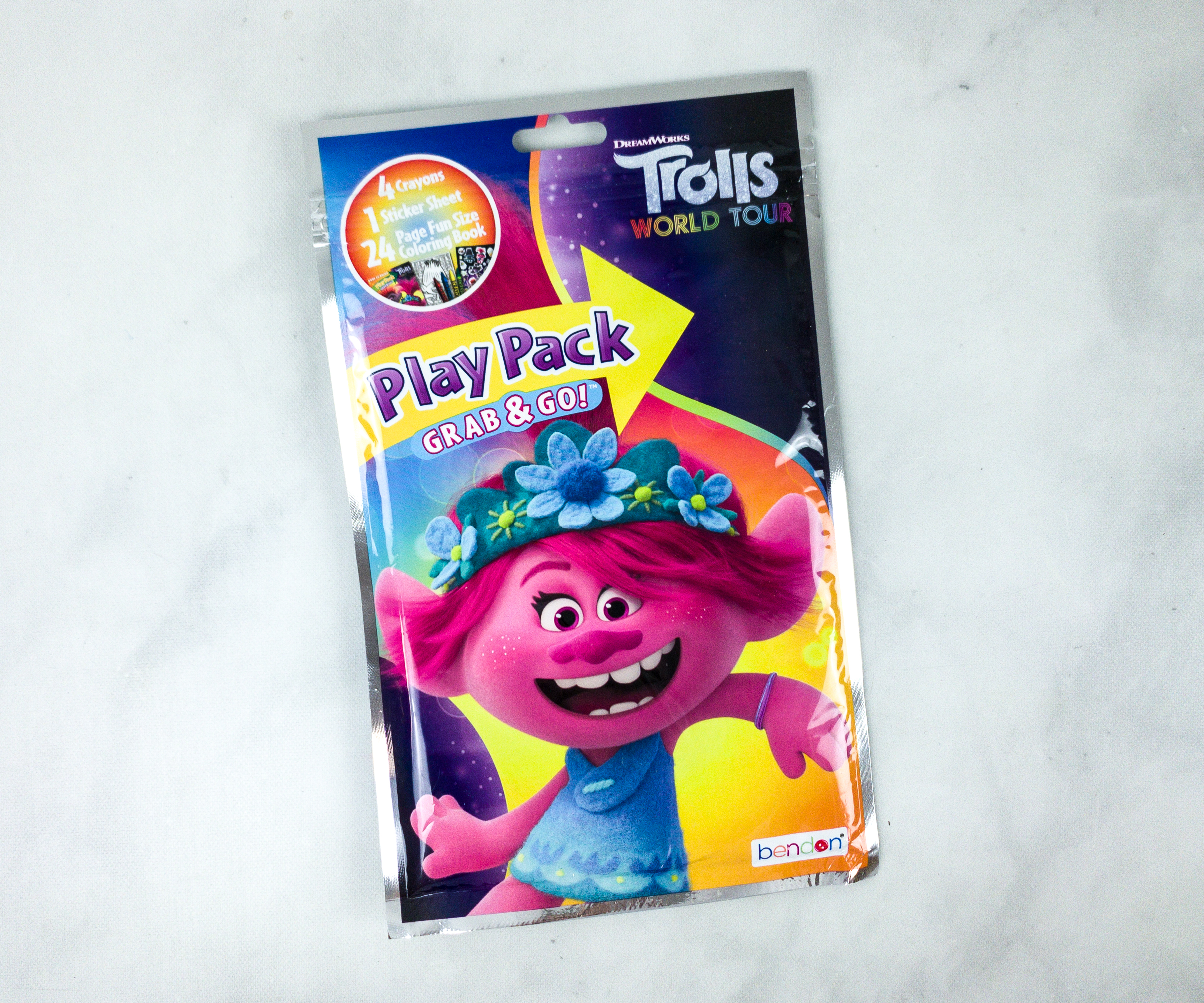 Trolls World Tour Play Pack Grab & Go ($1) We even received a fun activity for kids! It's a Trolls-themed play pack that we can easily bring on the go. There's Poppy up front and she looks so excited!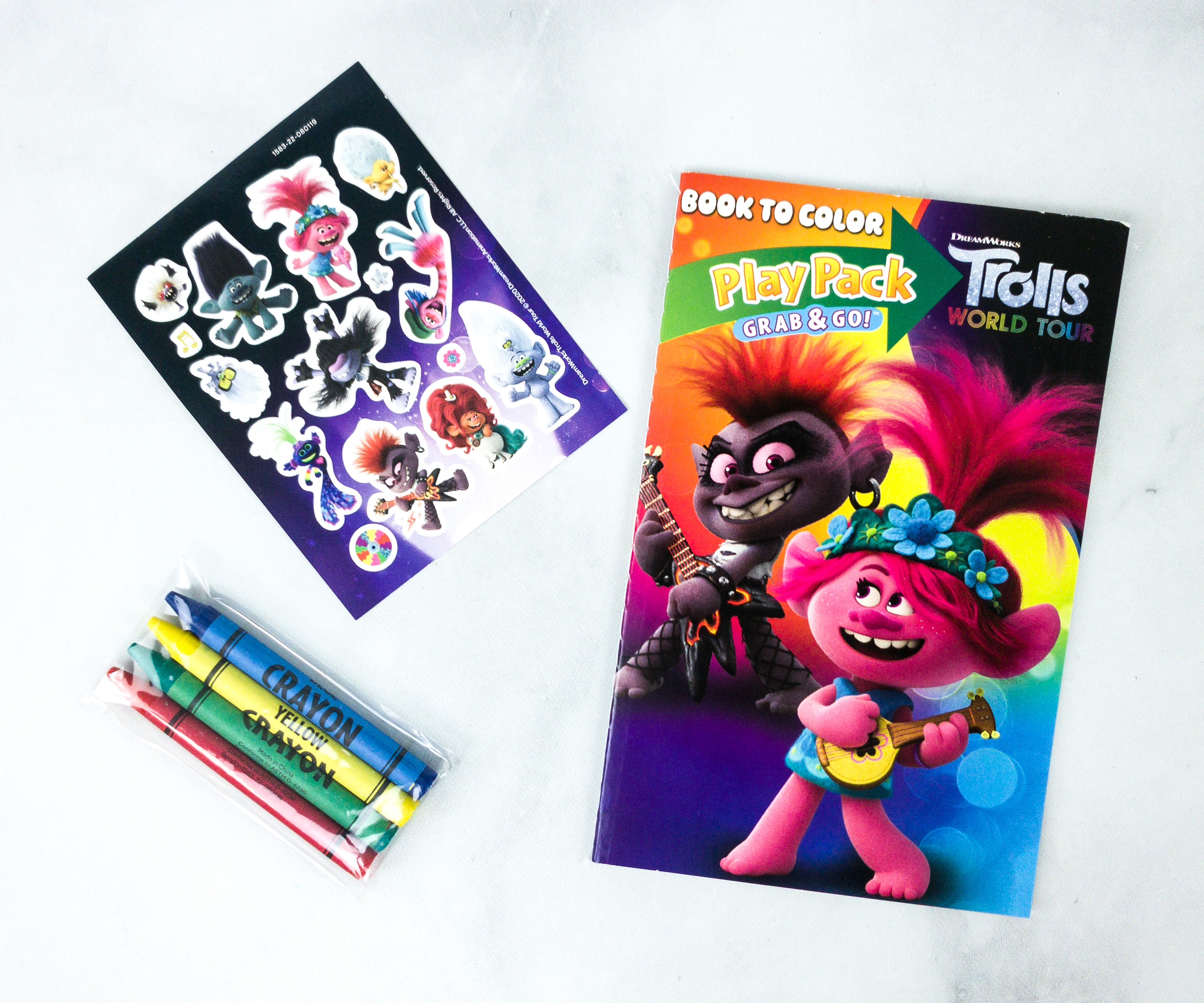 Here's everything in the pack: 4 crayons, a sticker sheet, and an activity book!
This is such a great way for kids to pass time when we travel!
What an amazing box from Moms + Babes! I surely didn't expect that many items but I'm happy because everything is fun and useful. This box ships quarterly and I think it's worth the wait for the value it brings. Overall, there was a good mix of mom and baby products. My kids loved the Trolls play pack, they had a great time bonding over coloring the pages. Among the mom items, my favorite is the lip exfoliator! I really like the way it gently exfoliates my lips, leaving it soft, smooth, and plump. This curation even included several hydrating creams for babies, and they are all great to use especially during summer. This quarter's box has been really well-thought-out! If you're on the hunt for an amazing subscription for moms and babies, this is a great subscription to try.
What do you think of this month's Mom + Babes box?