Margot Elena Discovery Box is a quarterly box from the parent brand of Library of Flowers, TokyoMilk, Lollia, The Cottage Greenhouse, and Love & Toast and promises a $200+ value. This box is delivered four times a year for $49.99 per box plus FedEx Ground Shipping of $6.95 a box. With your purchase, you'll be enrolled in their seasonal membership and receive a box of beauty every 3 months delivered to your doorstep.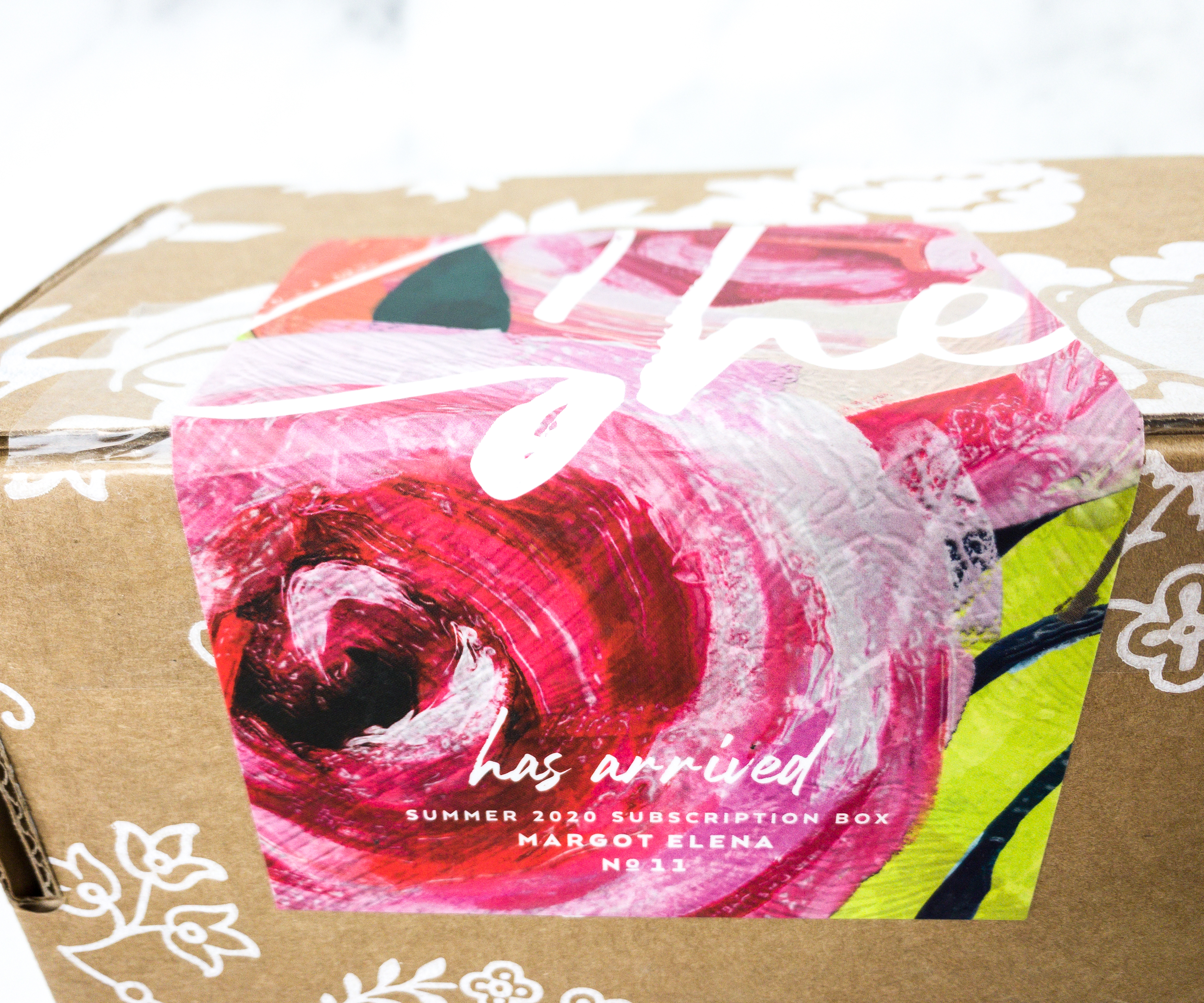 The box is sealed with a floral sticker!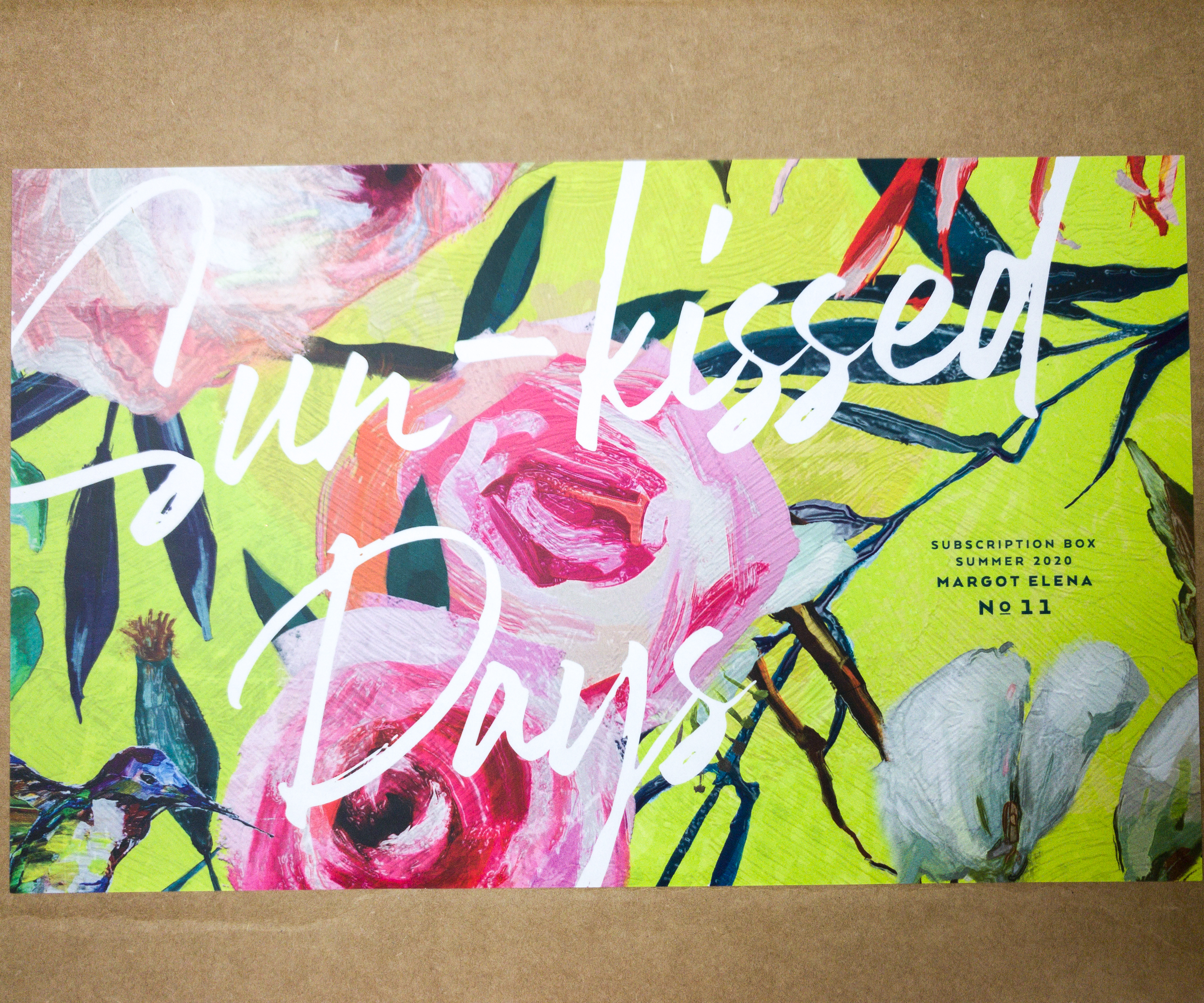 The box and sticker seal are really gorgeous!
There's an info card that sits atop of the items wrapped in a baby pink tissue paper.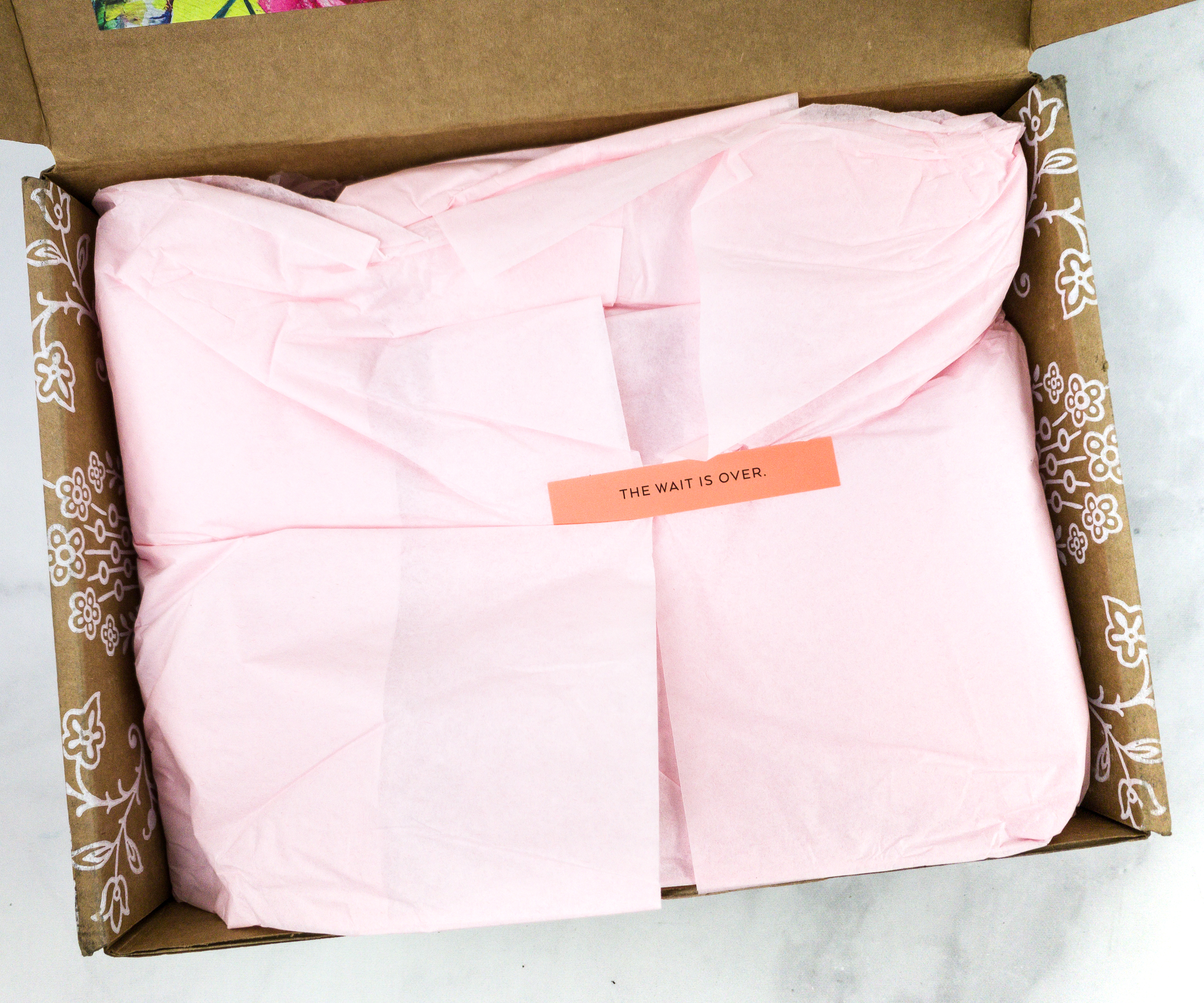 My items were also sealed with a sticker that says "The Wait Is Over."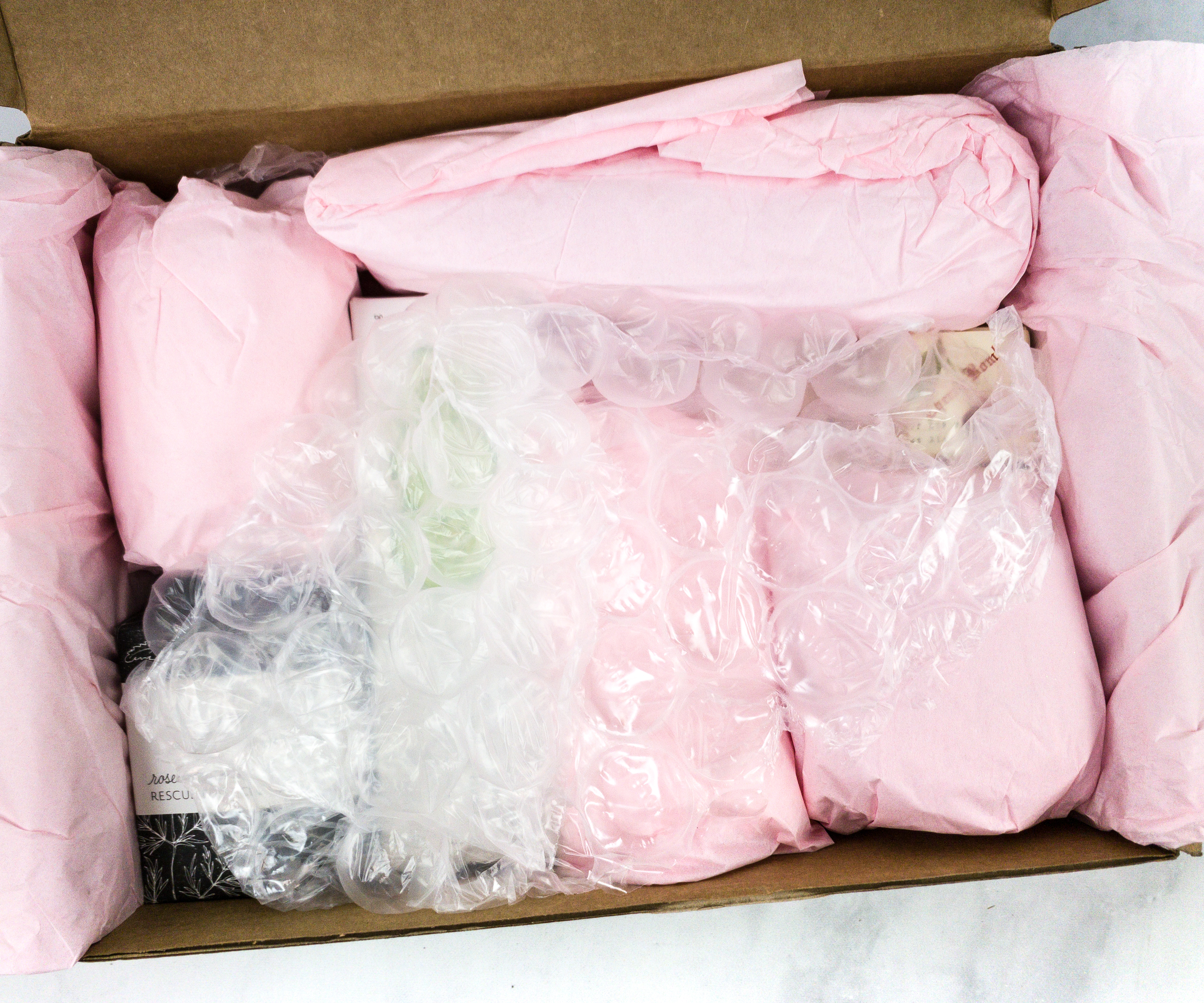 Bubble wrap provided a nice cushion for the items.
The info card from this box is decorated with beautiful florals. It's truly mesmerizing.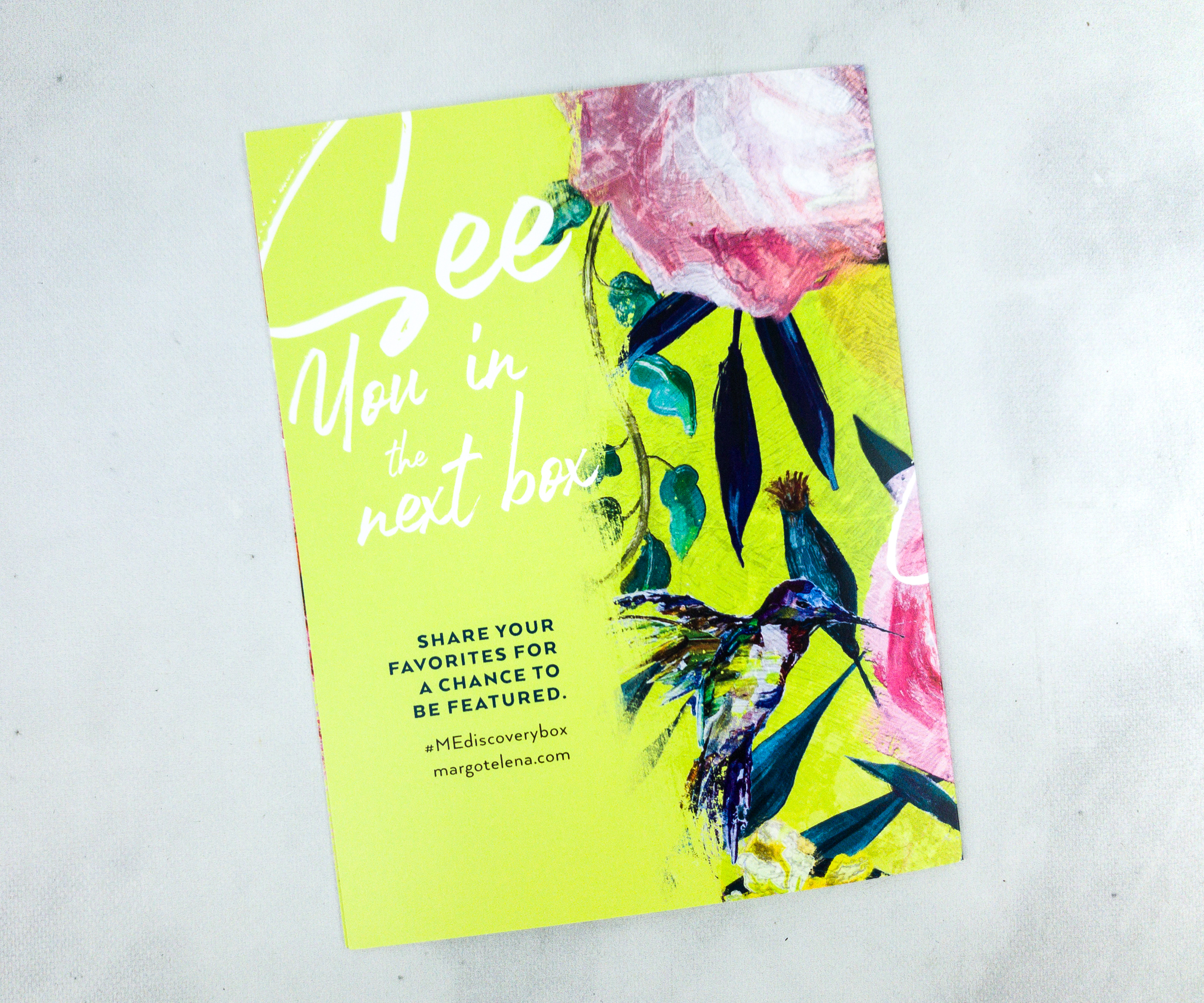 They also encourage you to share your favorites for a chance to be featured, just use the hashtag #MEdiscoverybox.
There was a list of what's inside the box. That's about $208.50 retail value!
With all the beautiful contents of the box, it felt like I was opening a box full of gifts! It's certainly one of the prettiest boxes of goodies that I have ever received!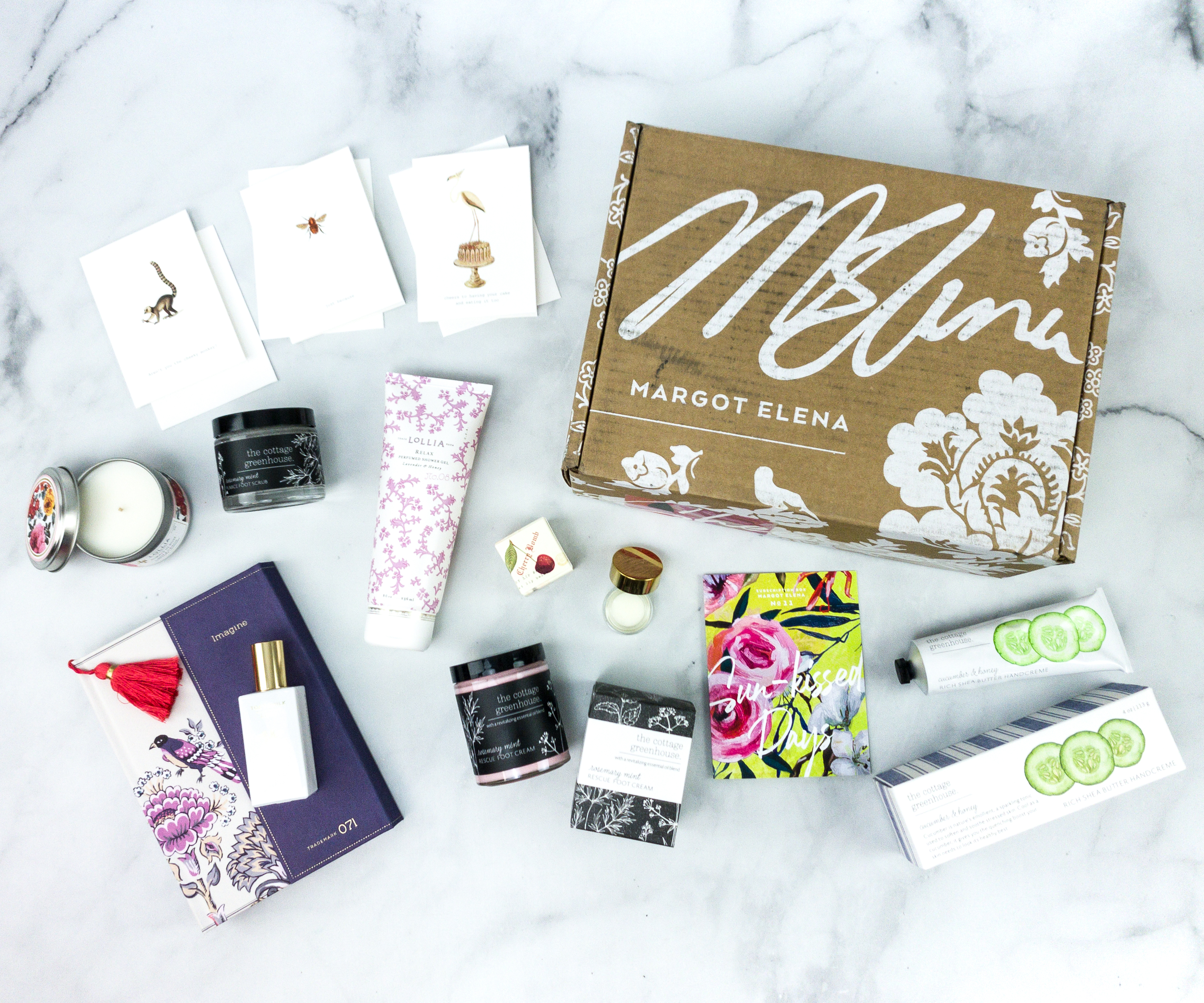 Everything in the Summer Discovery box!
I received a set of elegant, high-quality stationery including 3 cards with classic designs.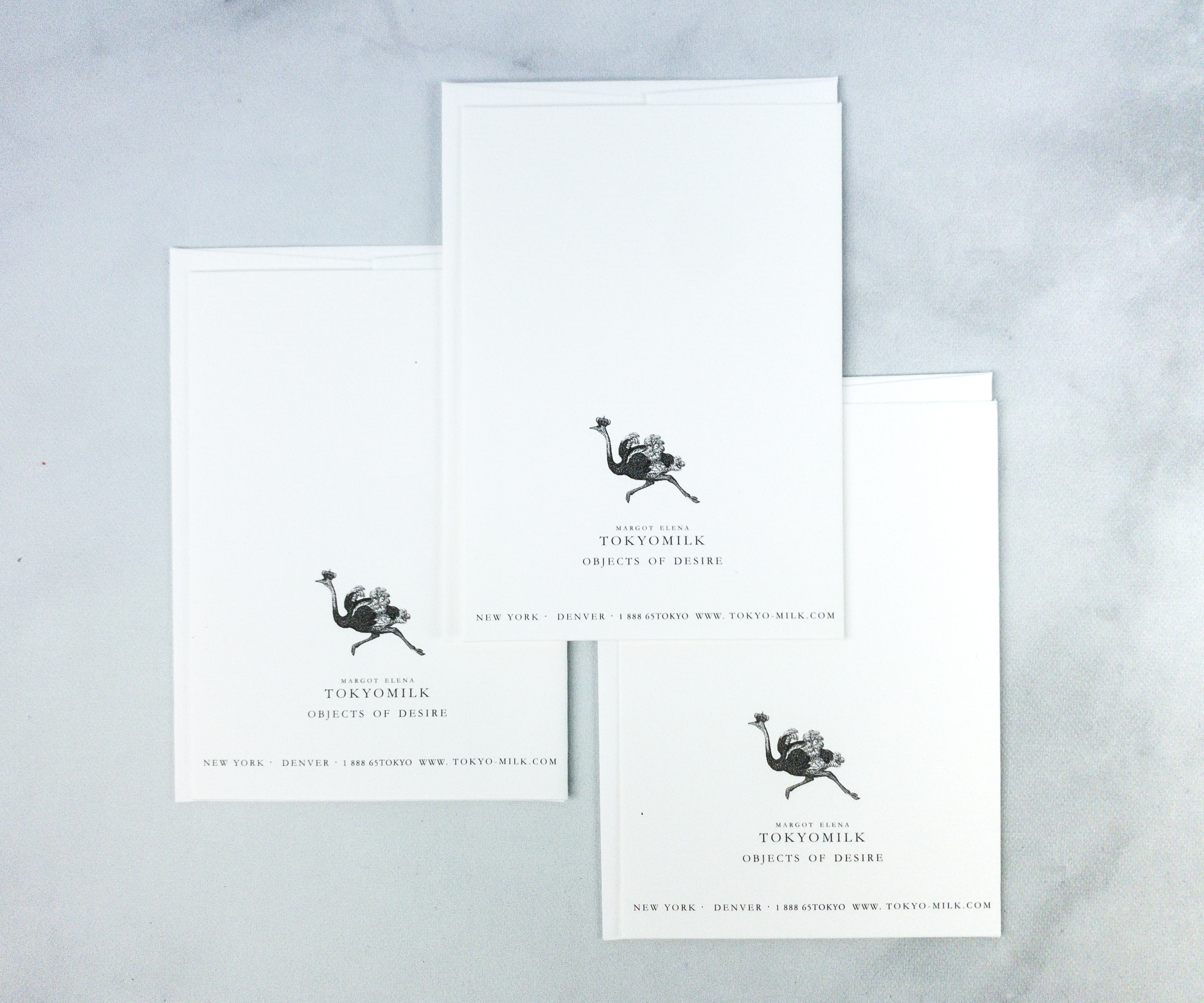 Also, each card has its own envelope, so you can easily send them out whenever you want to.
TOKYOMILK Cheers To Having Your Cake Birthday Card ($5.50) This card is made for birthdays! It features an elegant cake with a flamingo topper, and it also says "cheers to having your cake and eating it too".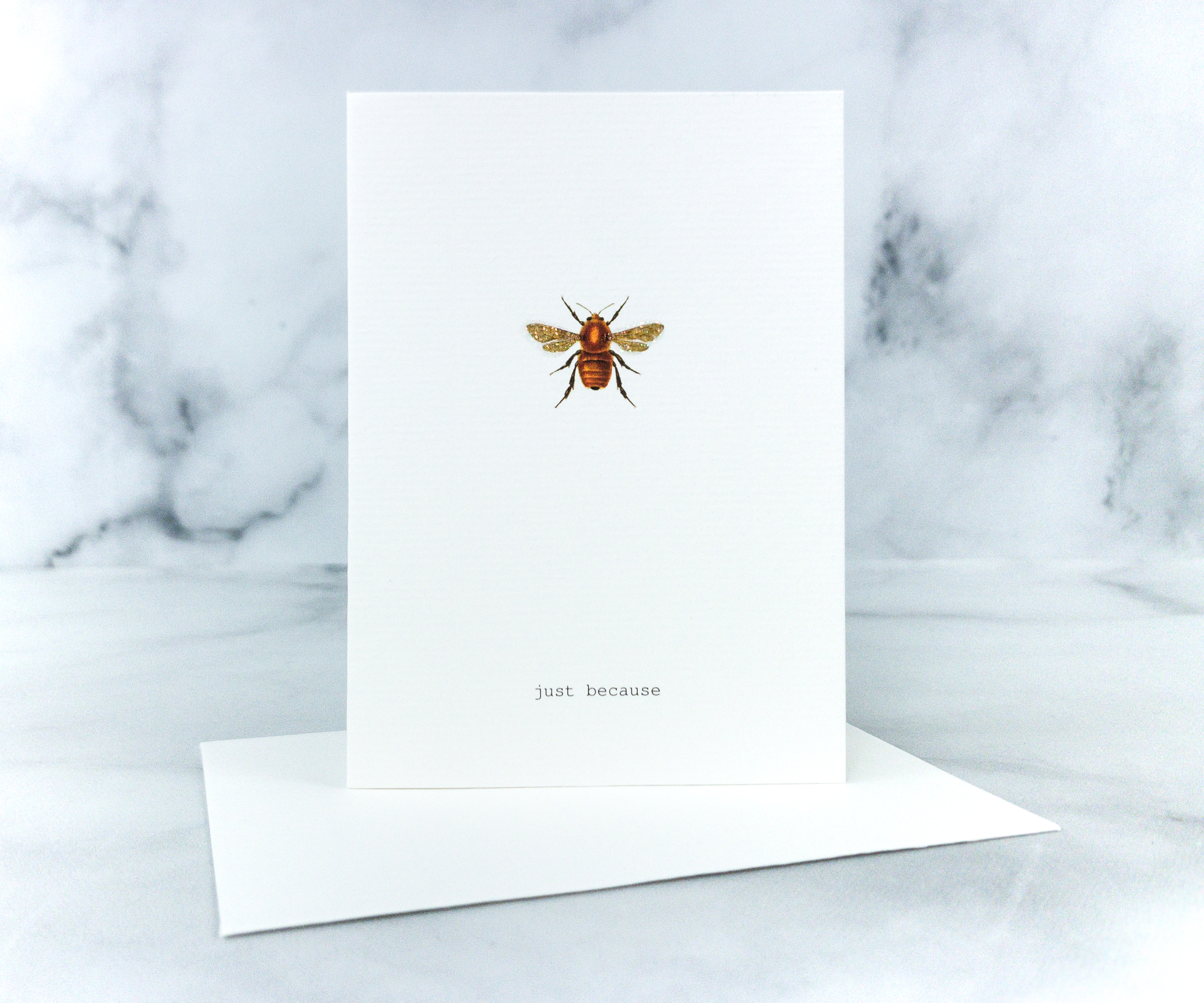 TOKYOMILK
Just Because Greeting Card
($5.50) Although there's no occasion, you can send this card to a family member or a friend just because! The cover features an insect on the cover. Its wings are glittery and shiny, it's really nice!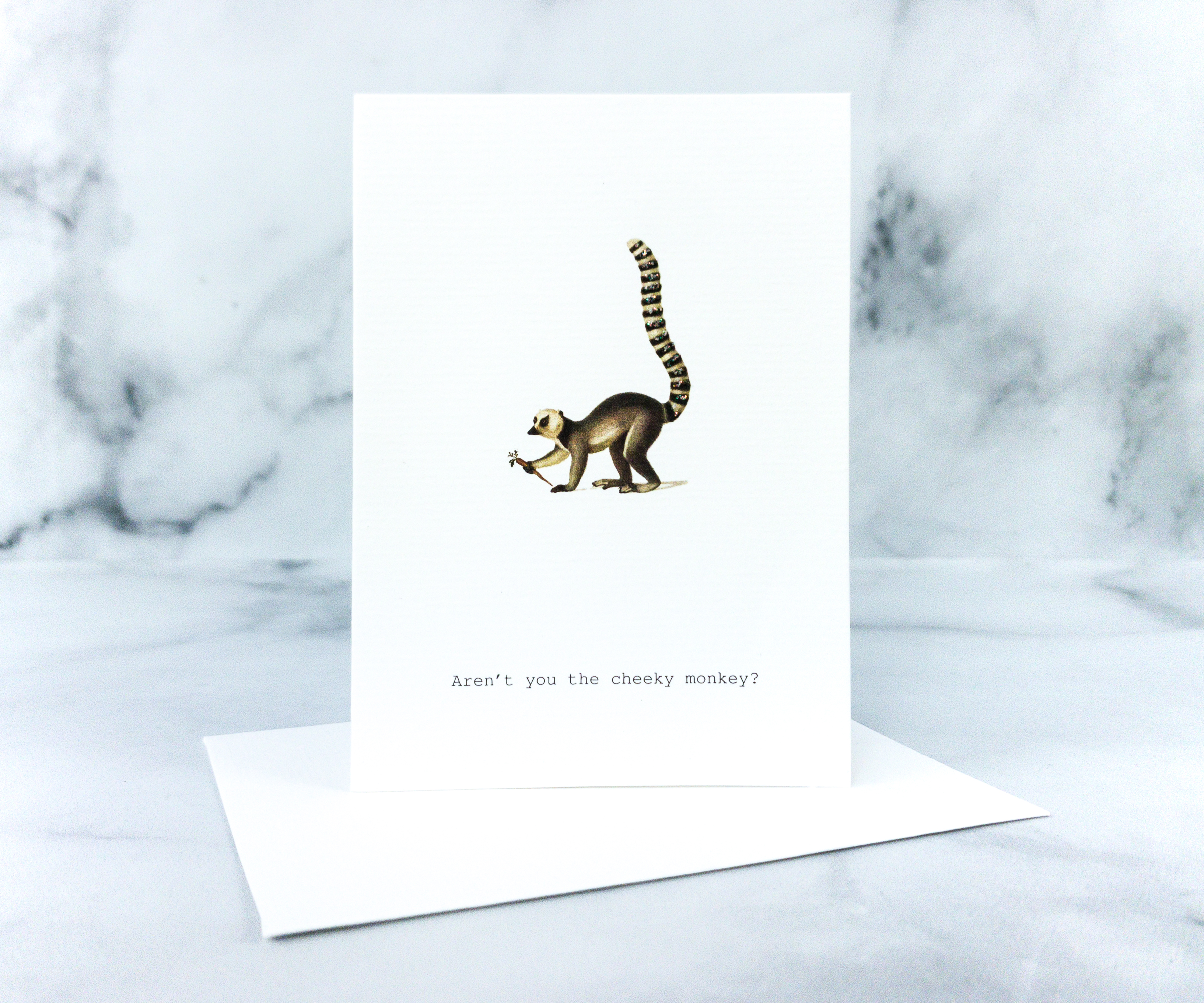 TOKYOMILK Aren't You The Cheeky Monkey Greeting Card ($5.50) The card says "Aren't you the cheeky monkey?" The monkey looks cute on this card. It has an accessorized tail as well!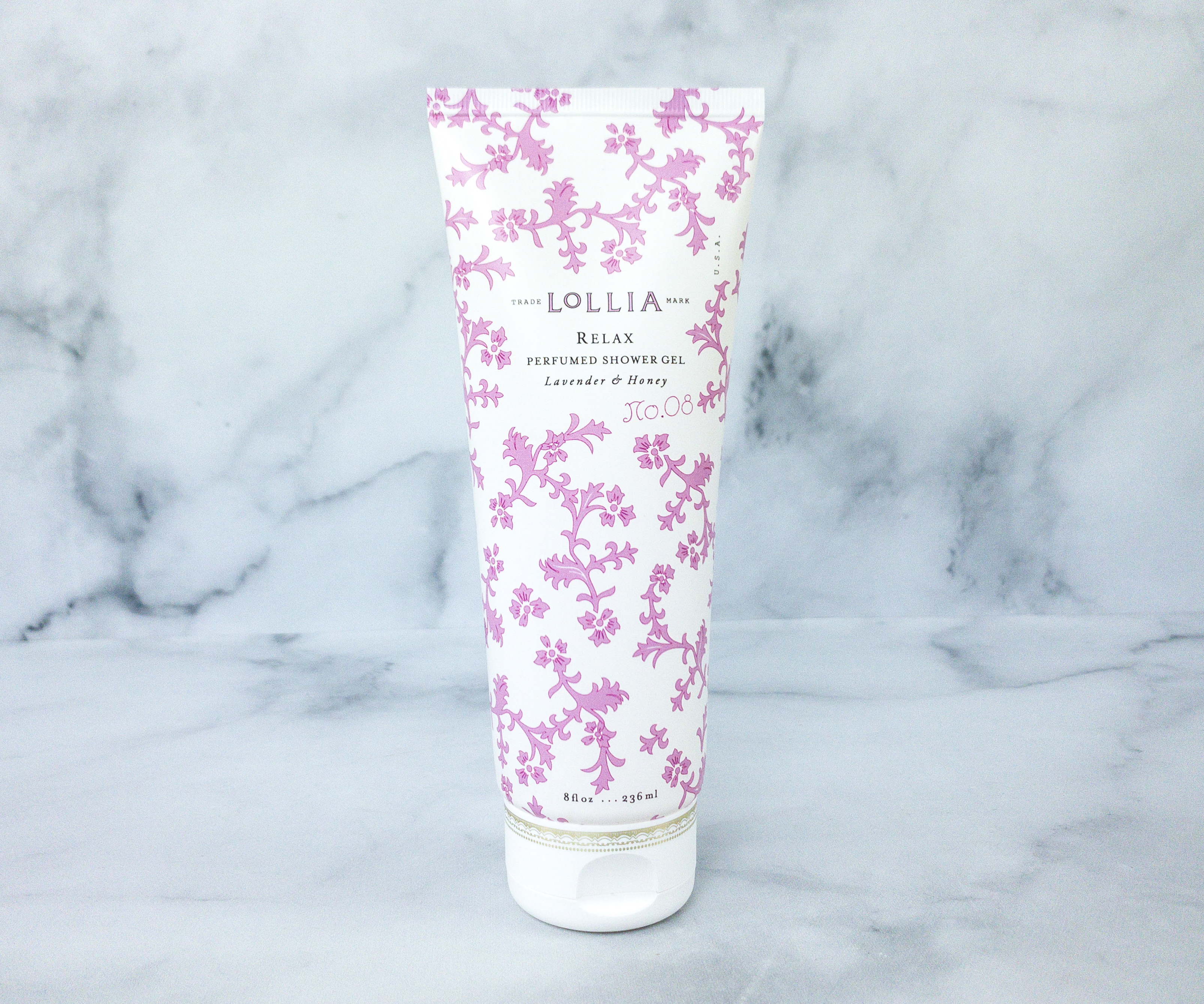 Lollia Relax Shower Gel ($22) This shower gel makes me feel relaxed, and it also cleanses my skin without making it dry. It leaves a nice and clean scent with notes of lavender, honey blossom, and white orchids with warm undertones of Indian amber and Tahitian vanilla. It also contains skin-loving ingredients such as shea butter, jojoba oil, aloe leaf, honey, mango, avocado, and bee balm leaf extract.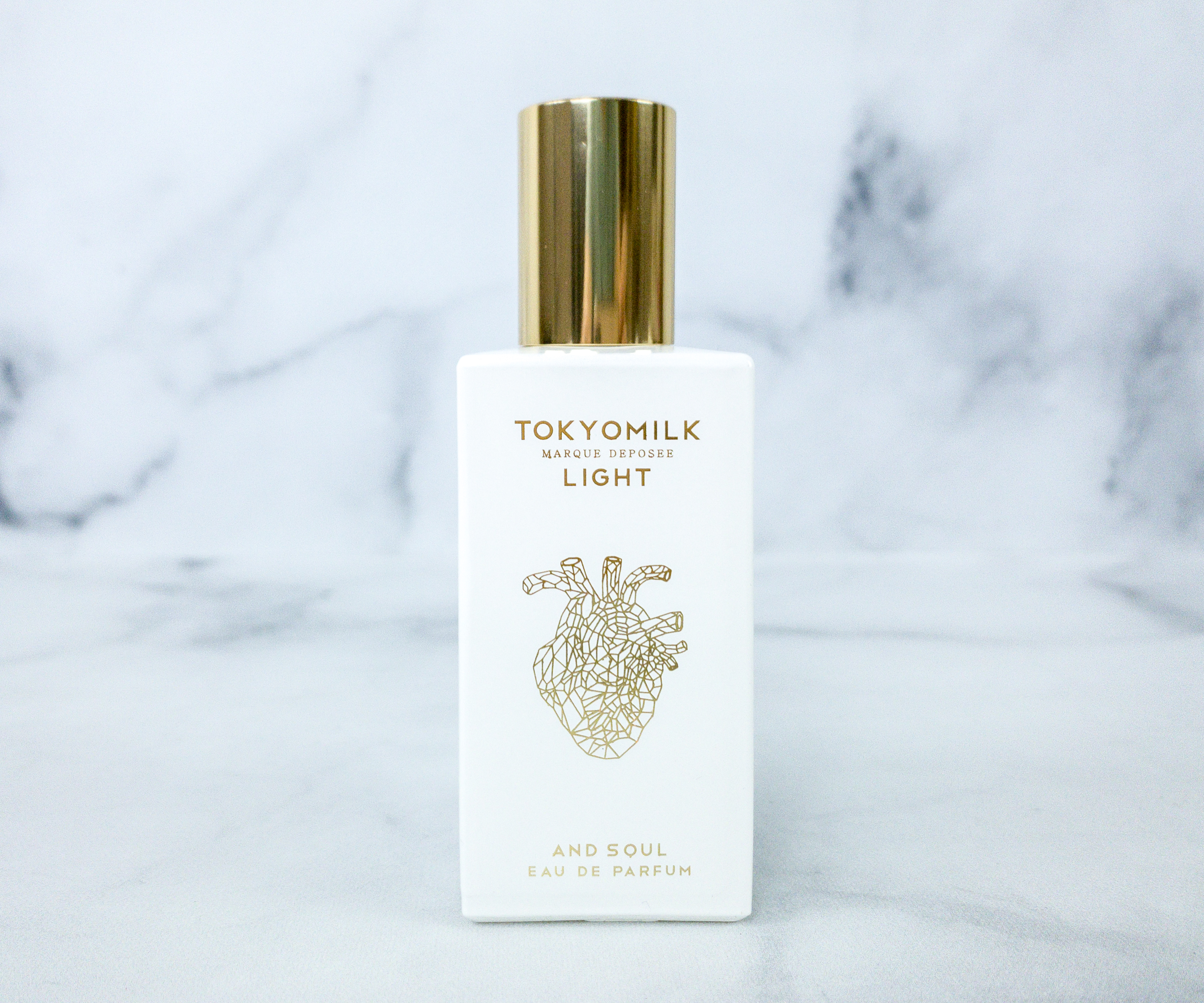 TokyoMilk Light 'And Soul' Eau de Parfum ($44) It's a TokyoMilk perfume with notes of oolong tea, bamboo reed, orchid and air, and white musk. It's really refreshing and it will be nice to wear during the warm days! The sillage is also impressive!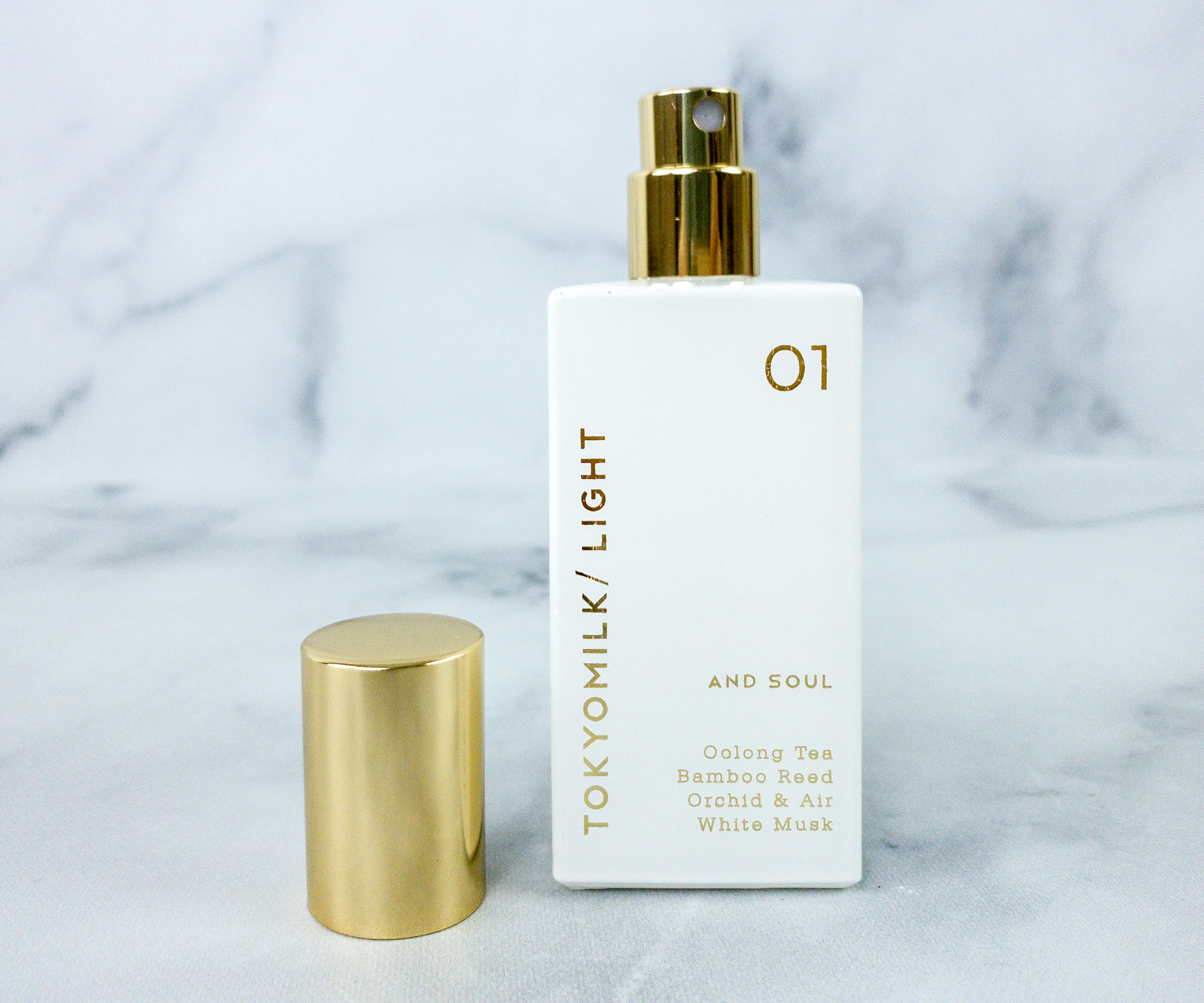 The container is small enough to fit in my pouch so I can bring it anywhere and spritz some whenever I feel the need to.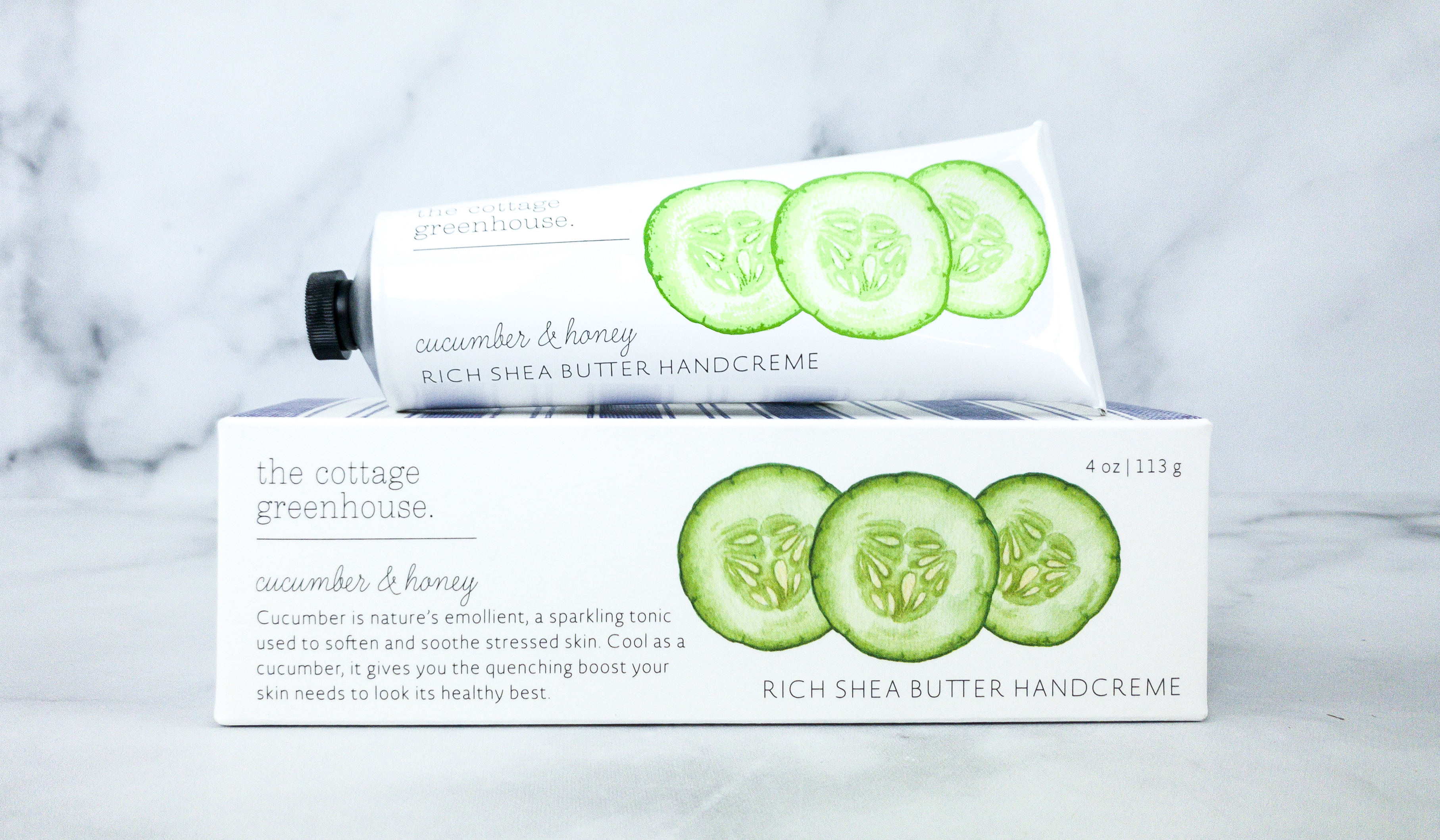 The Cottage Greenhouse Cucumber & Honey Handcreme ($24) This hand cream is a stressed skin's best companion. Its main ingredients are cucumber extract, honey extract, avocado butter, shea butter, and kale extract. It leaves my hands looking healthy and refreshed. The best thing about this cream is that it is easily absorbed, definitely an instant relief to dry skin.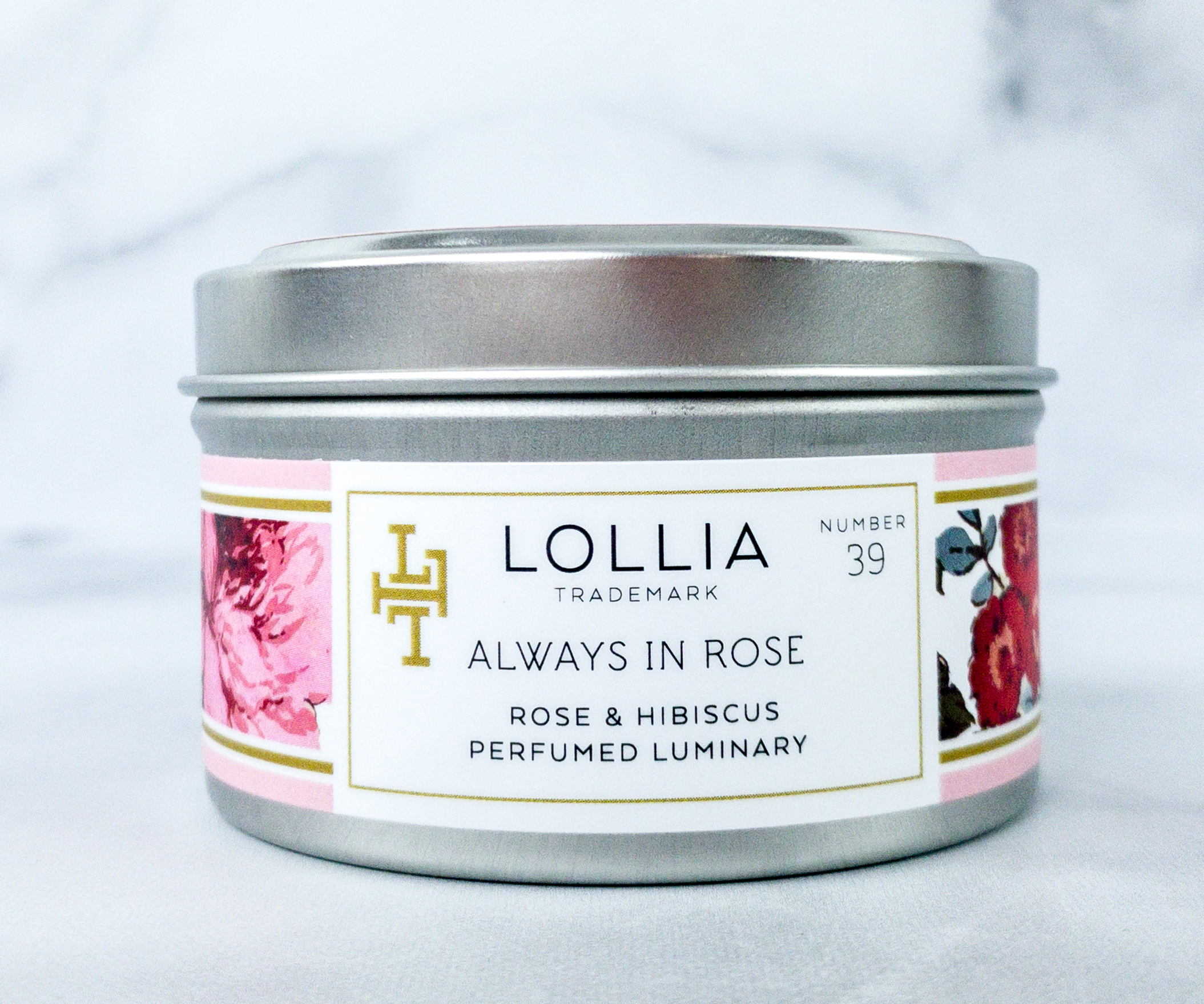 Lollia Always in Rose Travel Candle. This candle gives any room a warm glow and also lifts up the mood with notes of rose and hibiscus.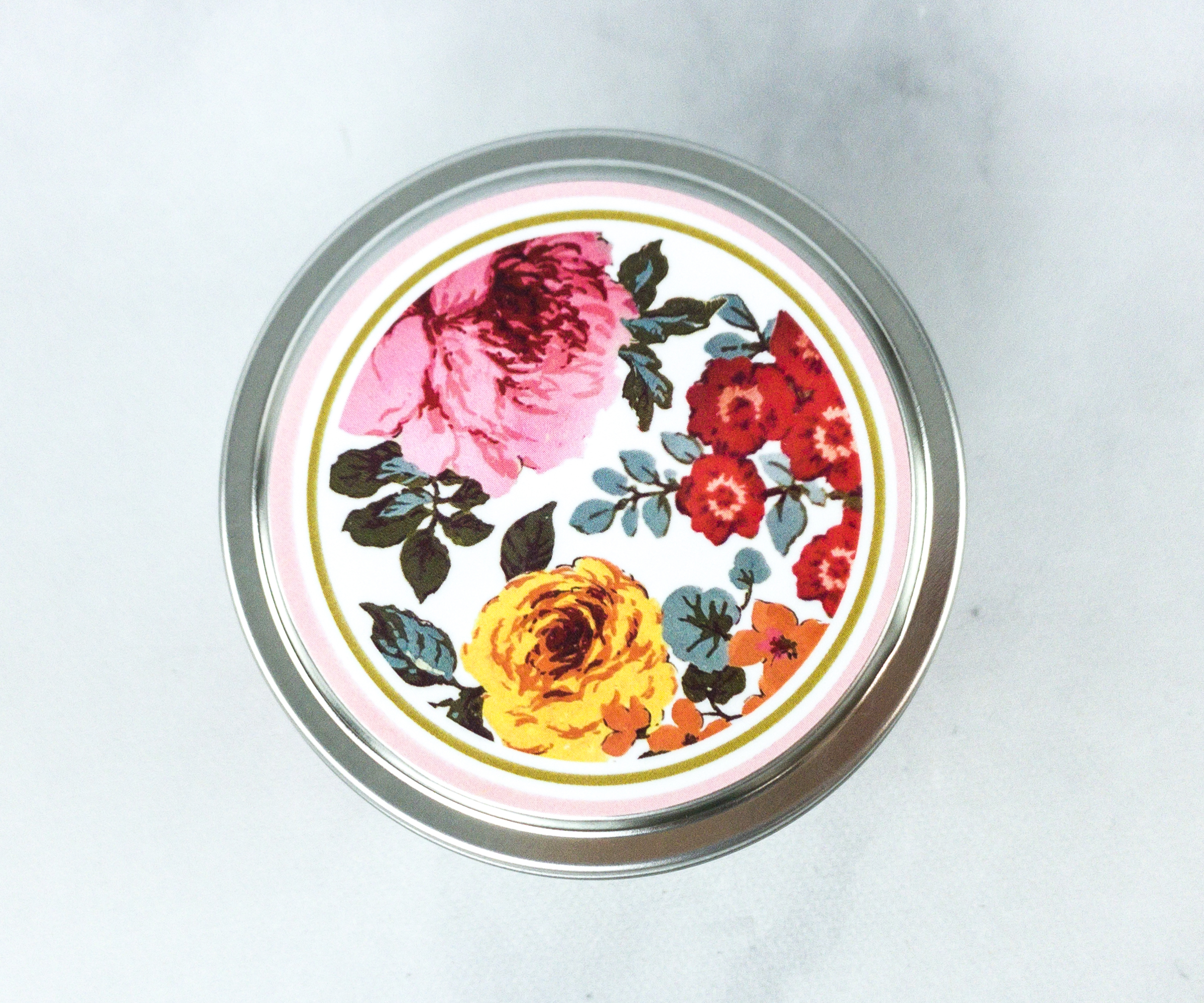 The candle comes in a tin can with a beautiful floral design on the lid.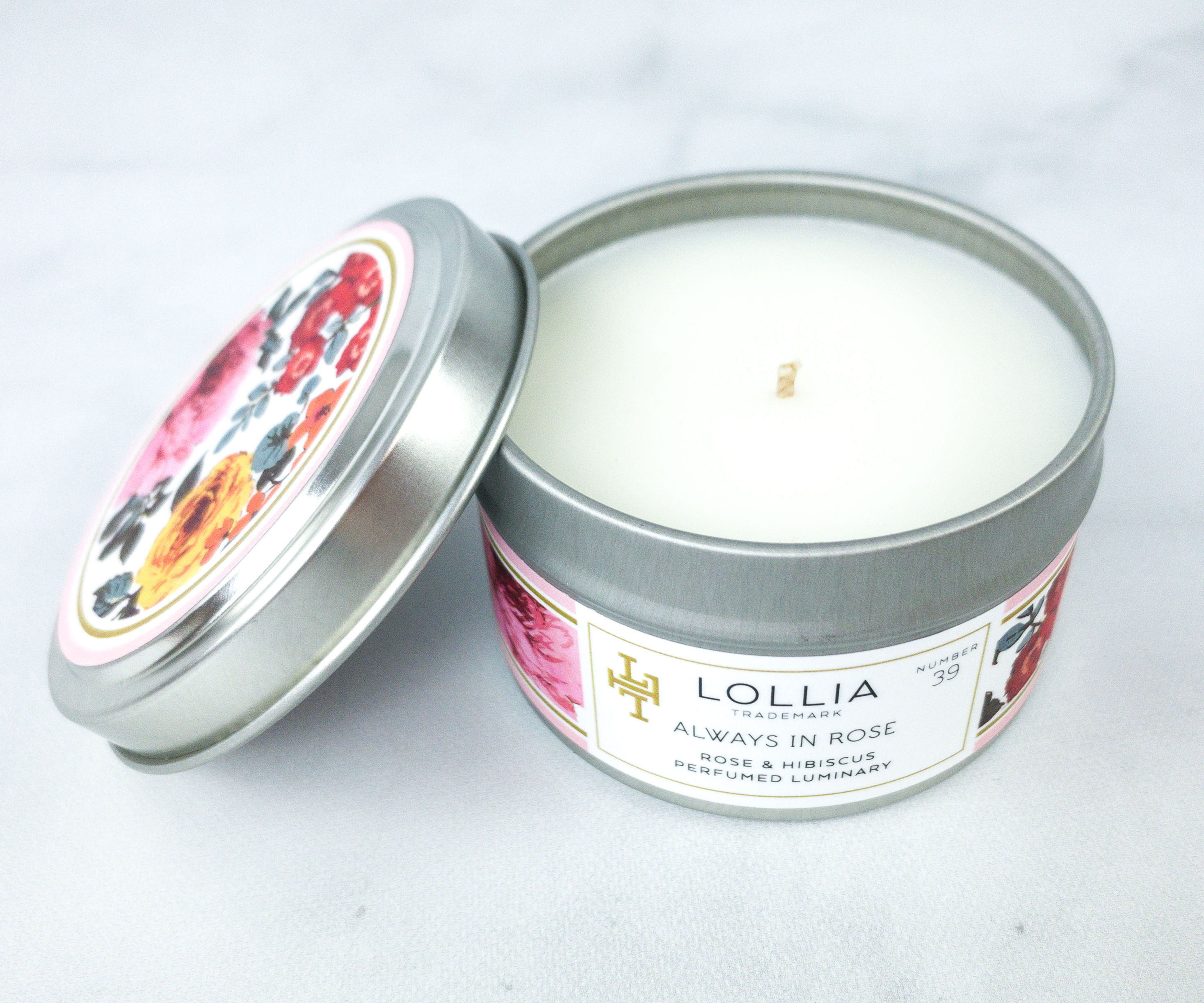 I can easily stash this container inside my bag. It's perfect to bring when traveling, so you can relax and have a good time!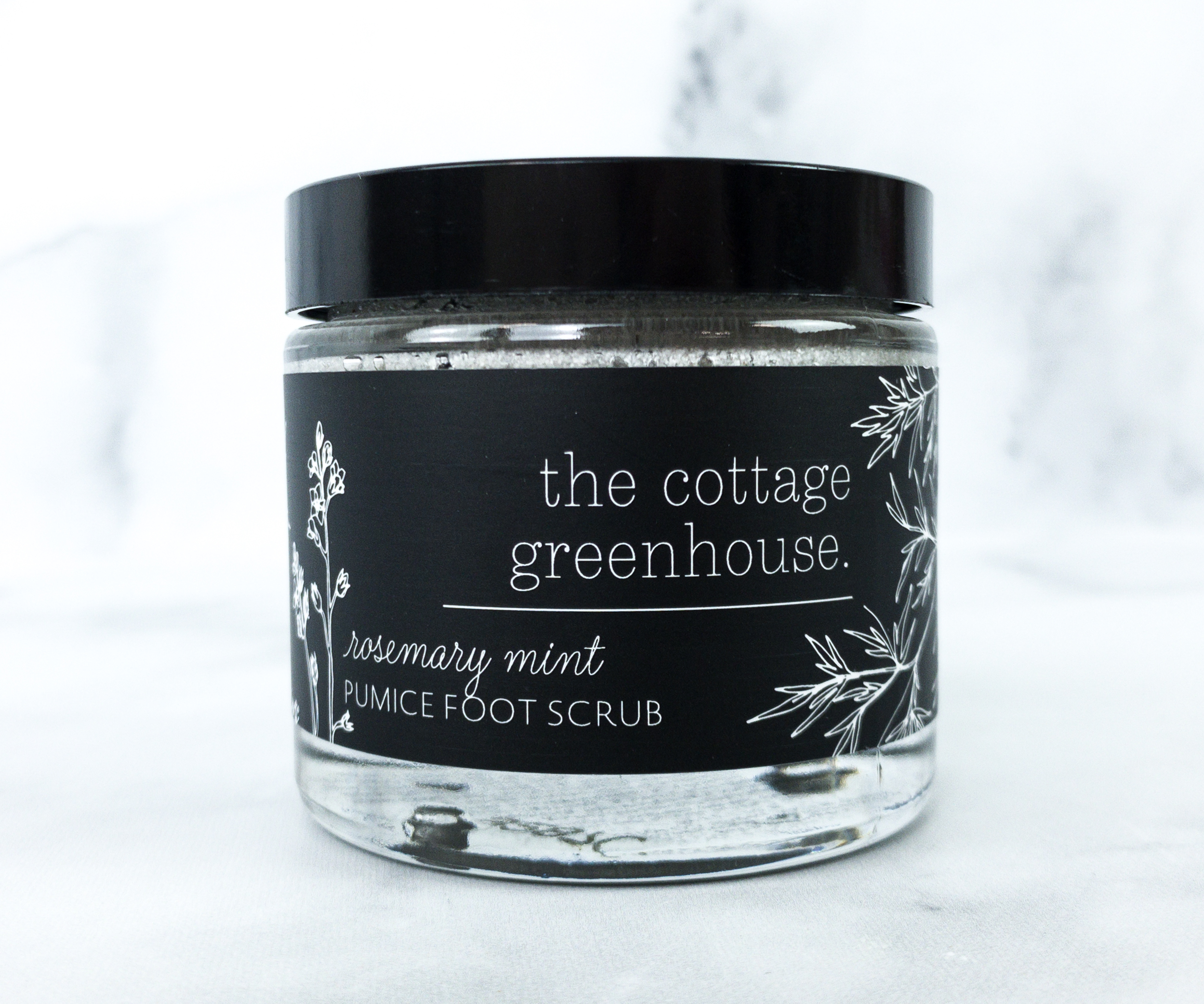 The Cottage Greenhouse Rosemary Mint Pumice Foot Scrub ($26) Our feet deserve pampering, and this foot scrub will be useful for that purpose. It's paraben-free, sulfate-free, vegan, gluten-free, and cruelty-free.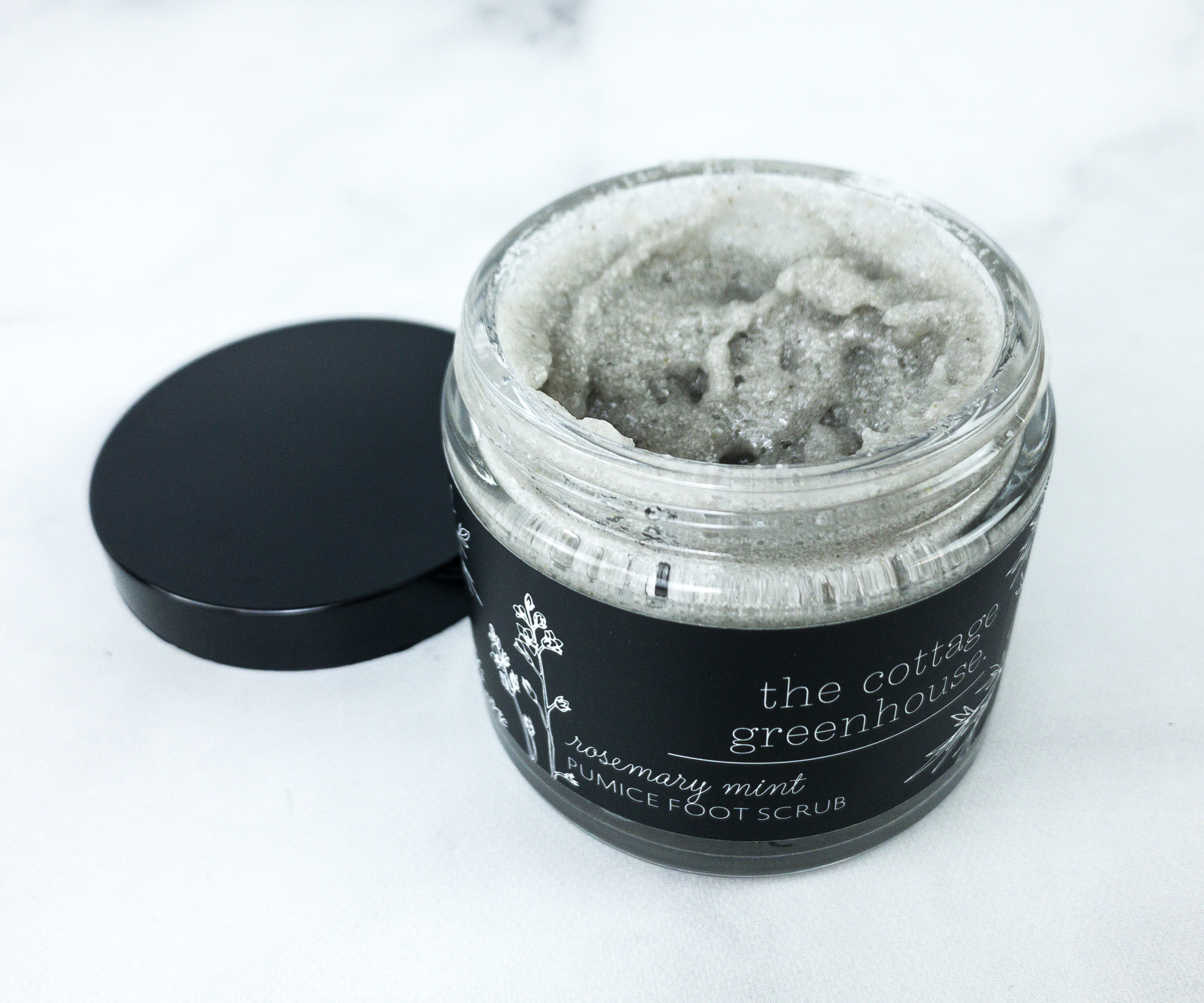 The formula has intense exfoliation power but it is not drying. It smells refreshing with a mix of menthol, pumice stone, rosemary with a peppermint kick, and essential oils. It's an ideal first step before the foot cream!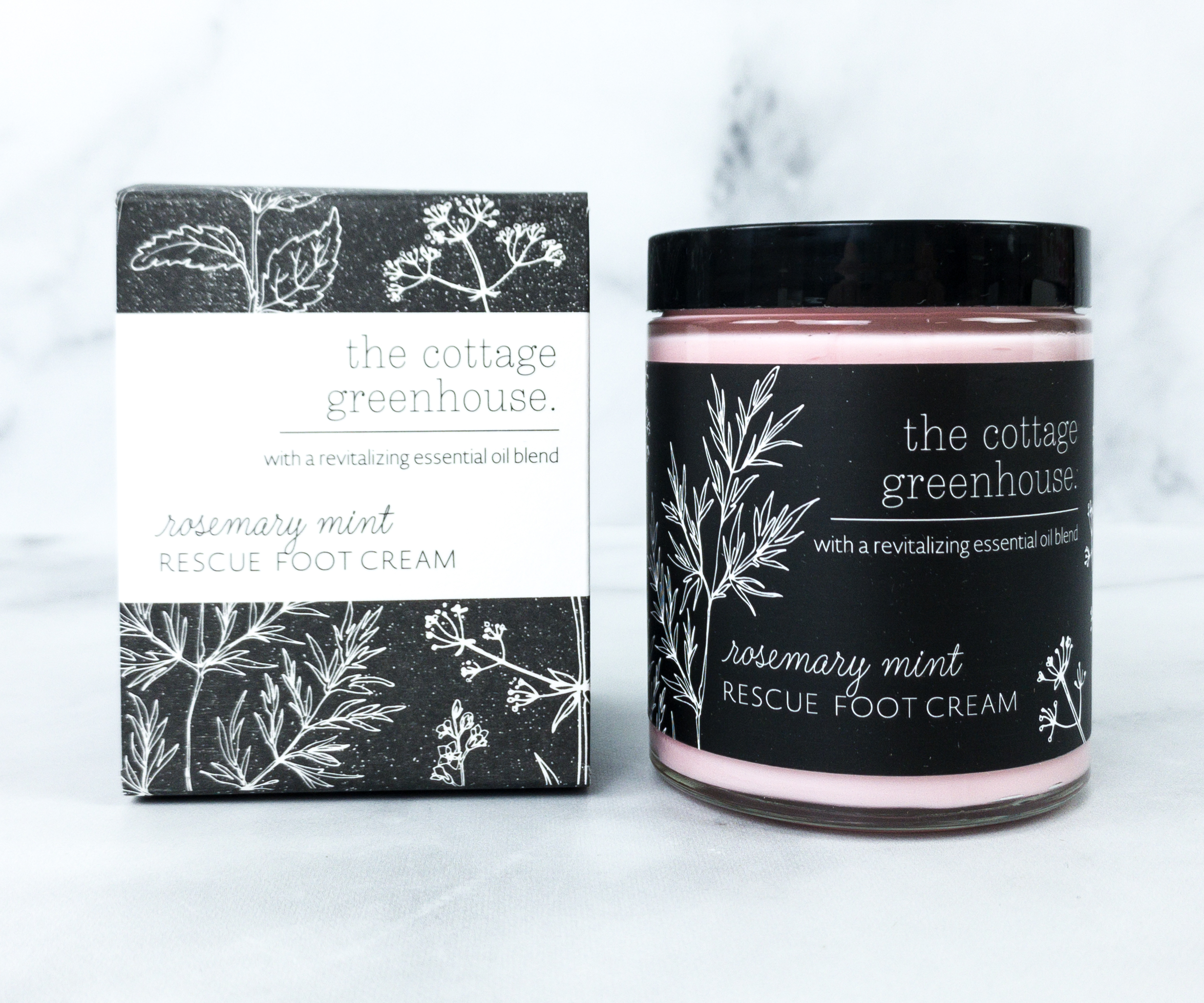 The Cottage Greenhouse Rosemary Mint Foot Cream ($28) Tired feet are comforted and soothed with this revitalizing foot cream. It has an extra burst of natural menthol that immediately invigorates.
It has a rich and extra thick consistency and it contains beeswax and jojoba that leave the feet (especially the soles) feeling refreshed and soft.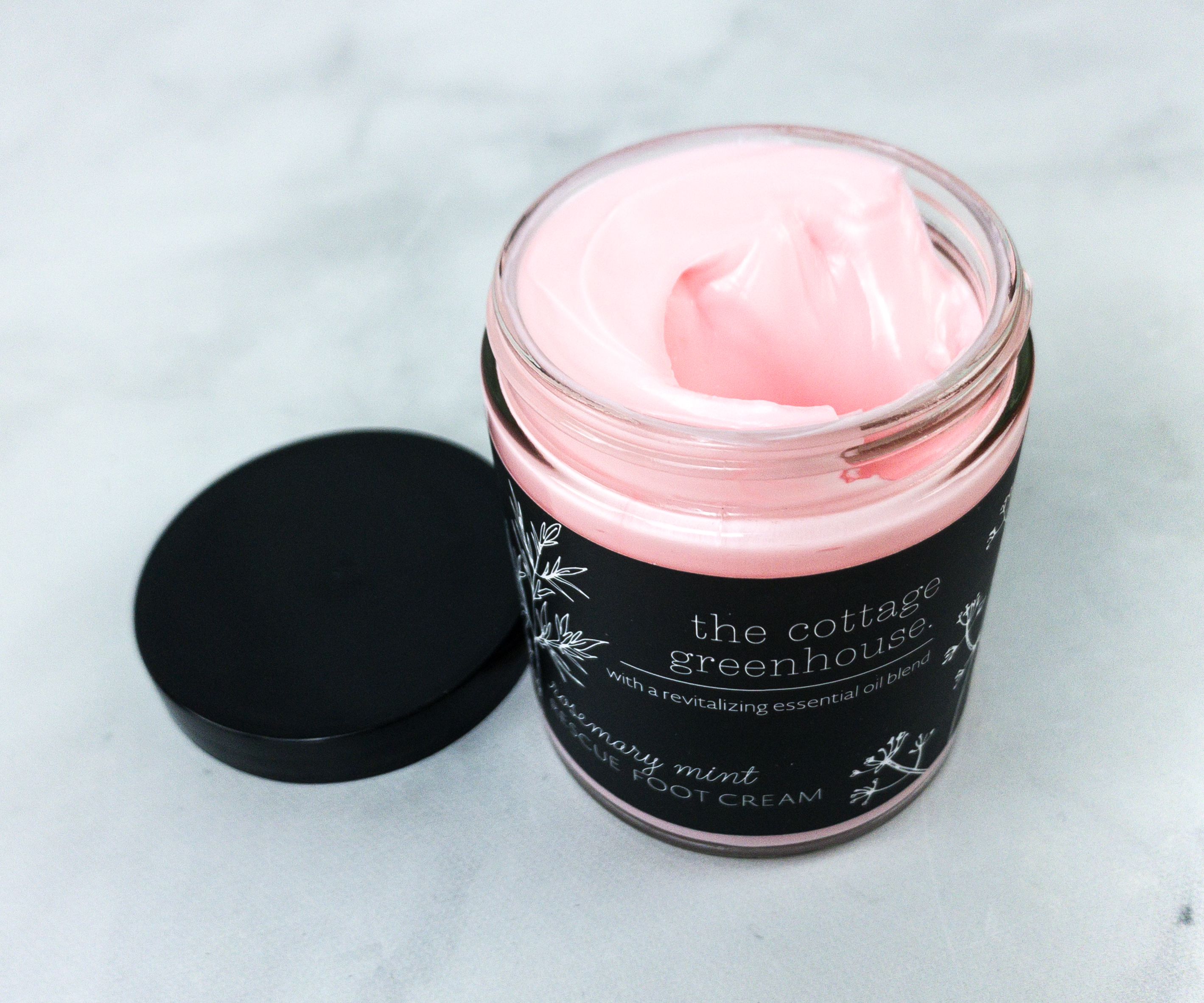 It also has a blend of essential oils, rosemary, and fresh peppermint, creating such an invigorating scent. Also the formula is free from parabens, gluten, and were never tested on animals.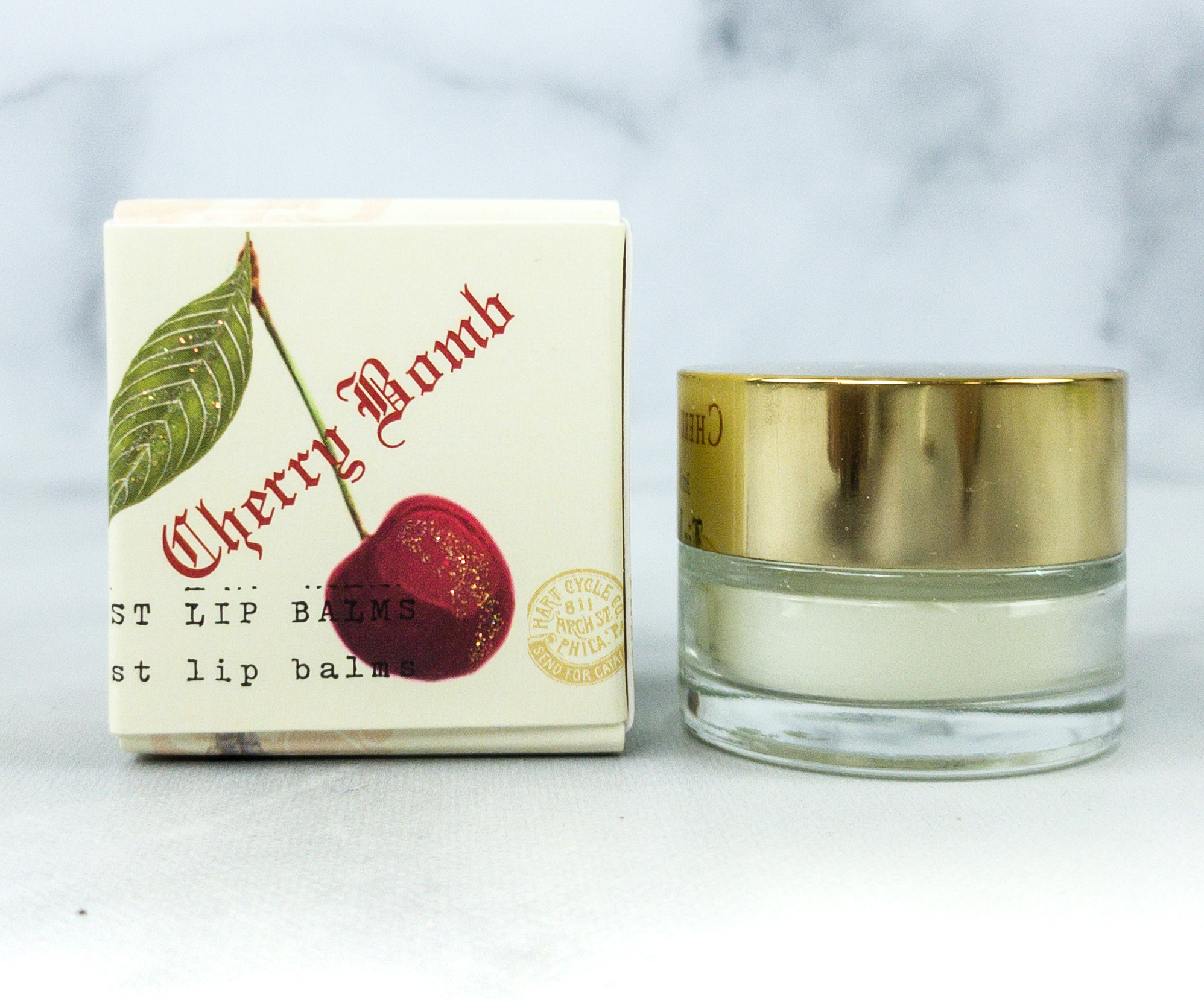 TokyoMilk Cherry Bomb Lip Balm ($10) Formulated with sunflower seed oil, beeswax, vitamin E, aloe vera, and shea butter, this lip balm keeps my lips smooth and hydrated all day. It has flavor notes of delicious crushed red Bing cherries, and sugar.
The small box even contains a guide, plus a list of best movie kisses and kissing tips.
It doesn't smell like cherries, but the product is great for keeping the lips moisturized. It's not even oily or heavy. I also love the pretty glass container.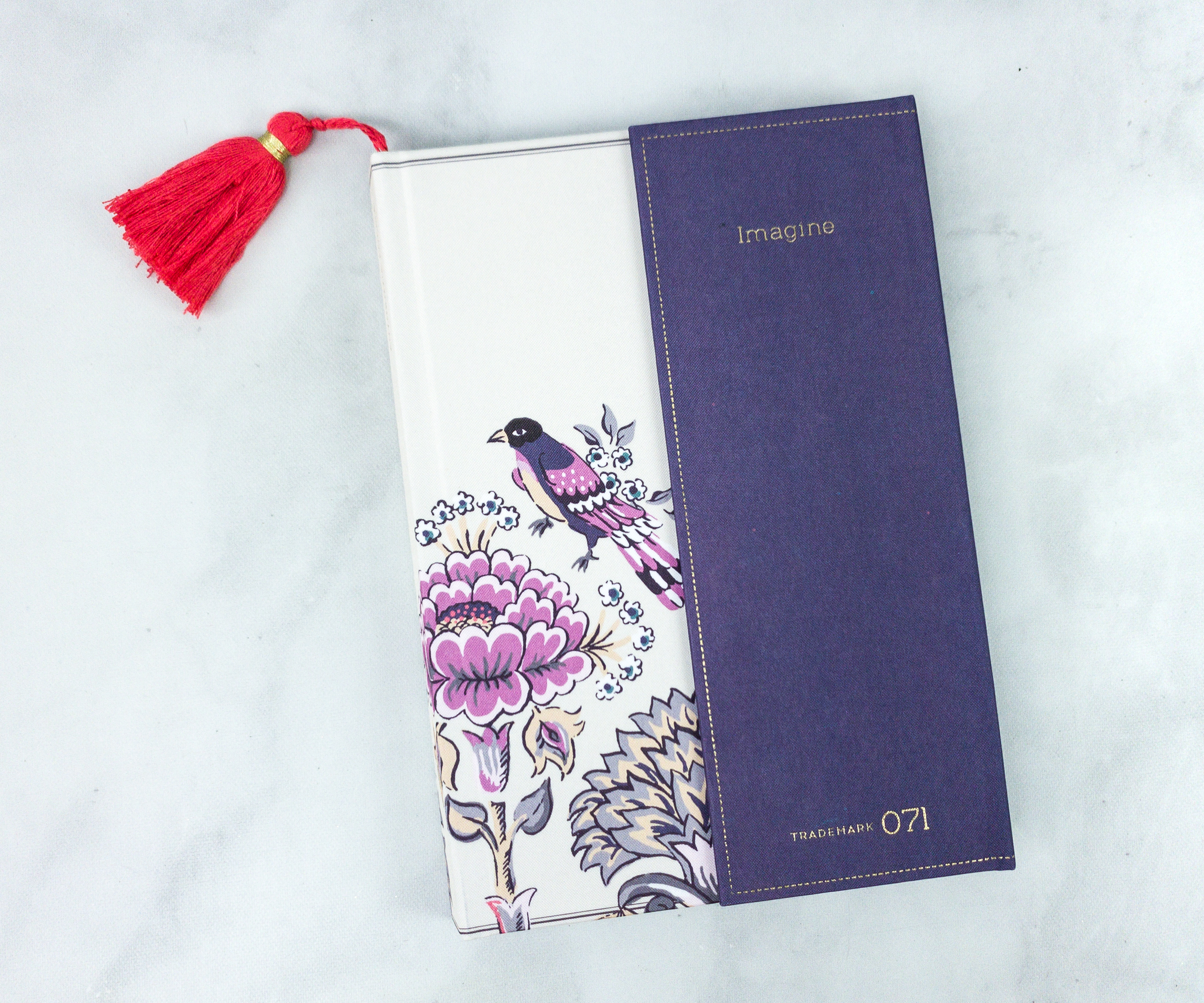 Lollia "Imagine" Journal. It's a beautiful journal with a design similar to most of Lollia's products.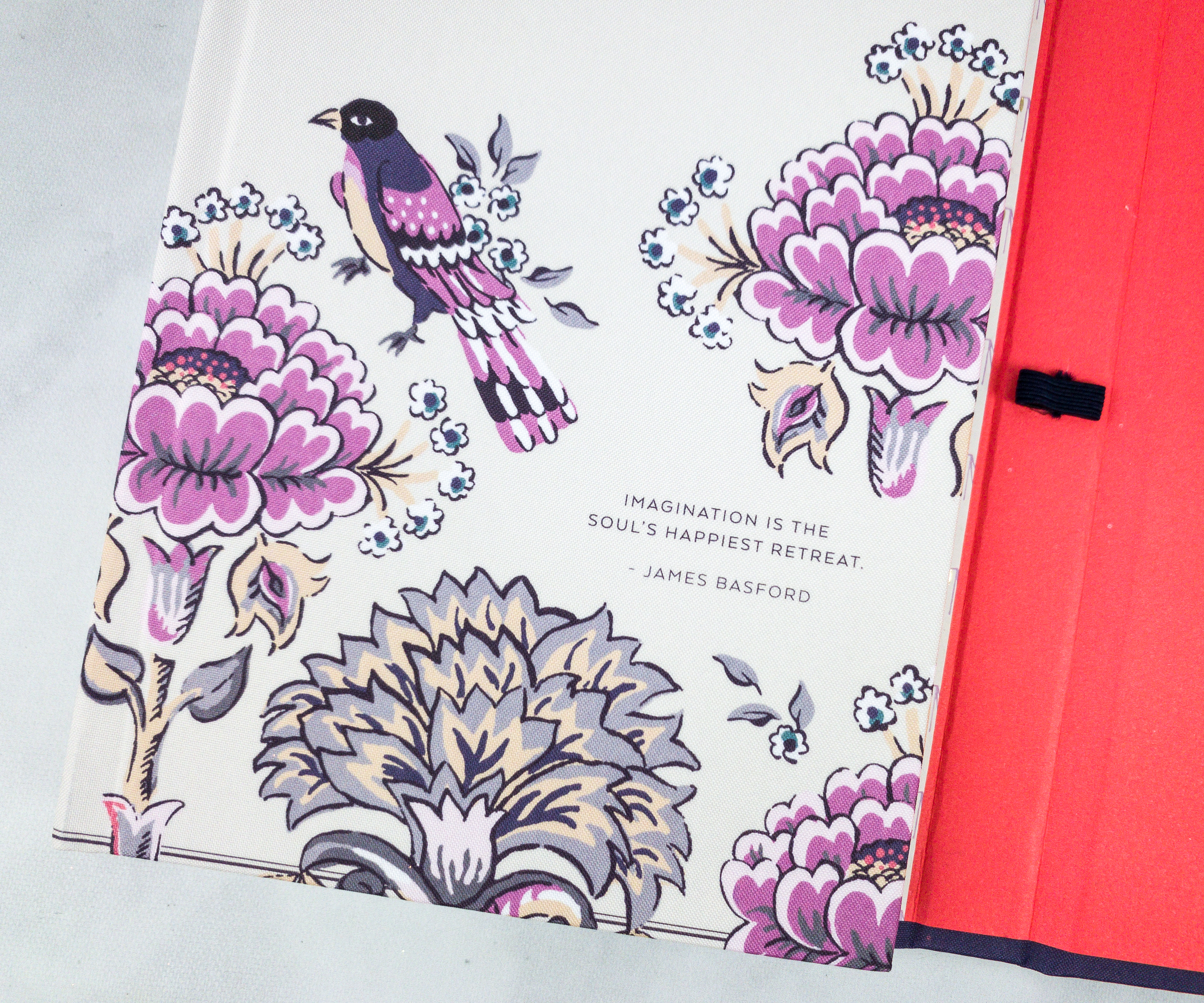 The cover has a nice quote from James Basford:
Imagination is the soul's happiest retreat.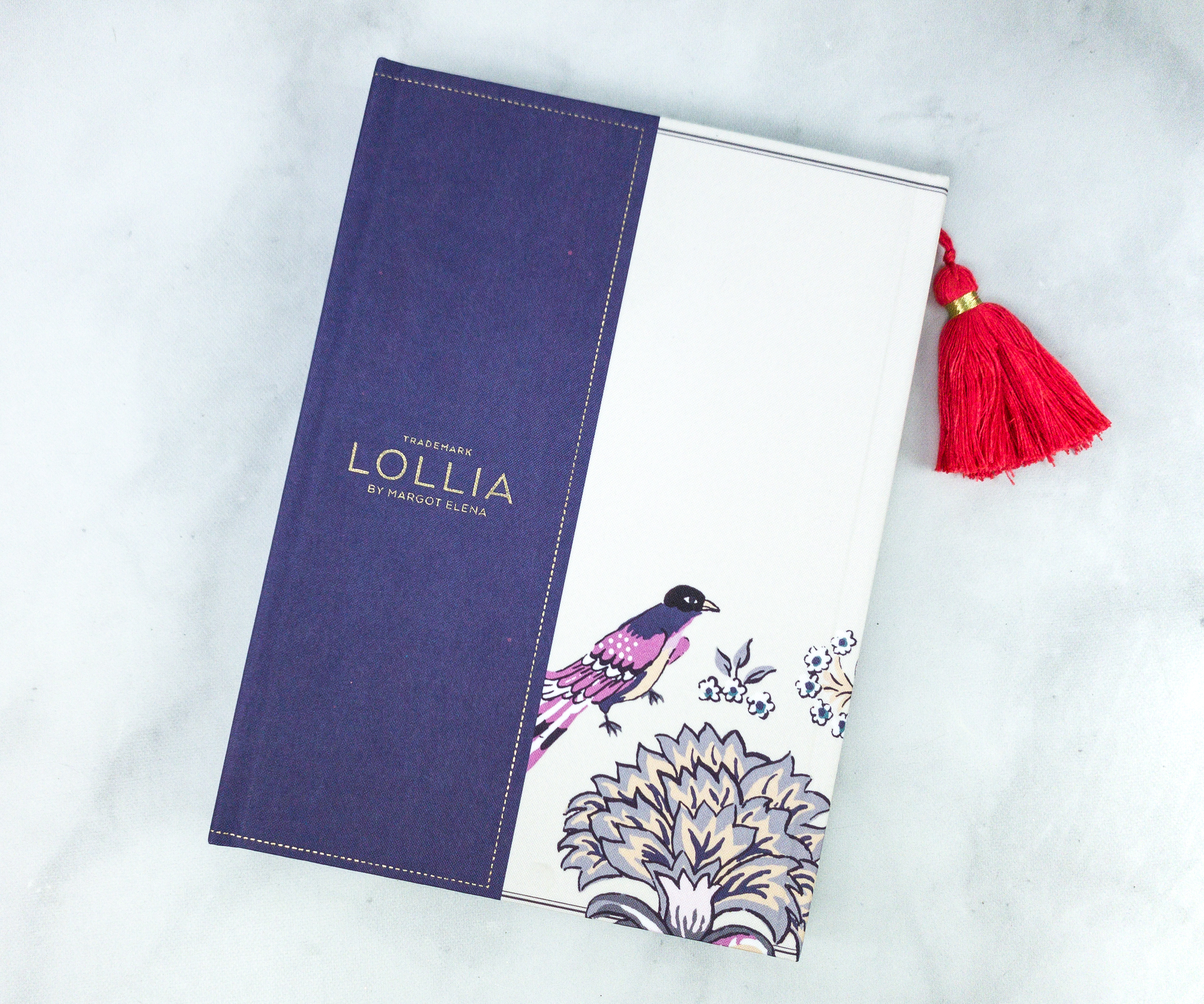 It comes with a pretty built-in tassel bookmark in hot coral.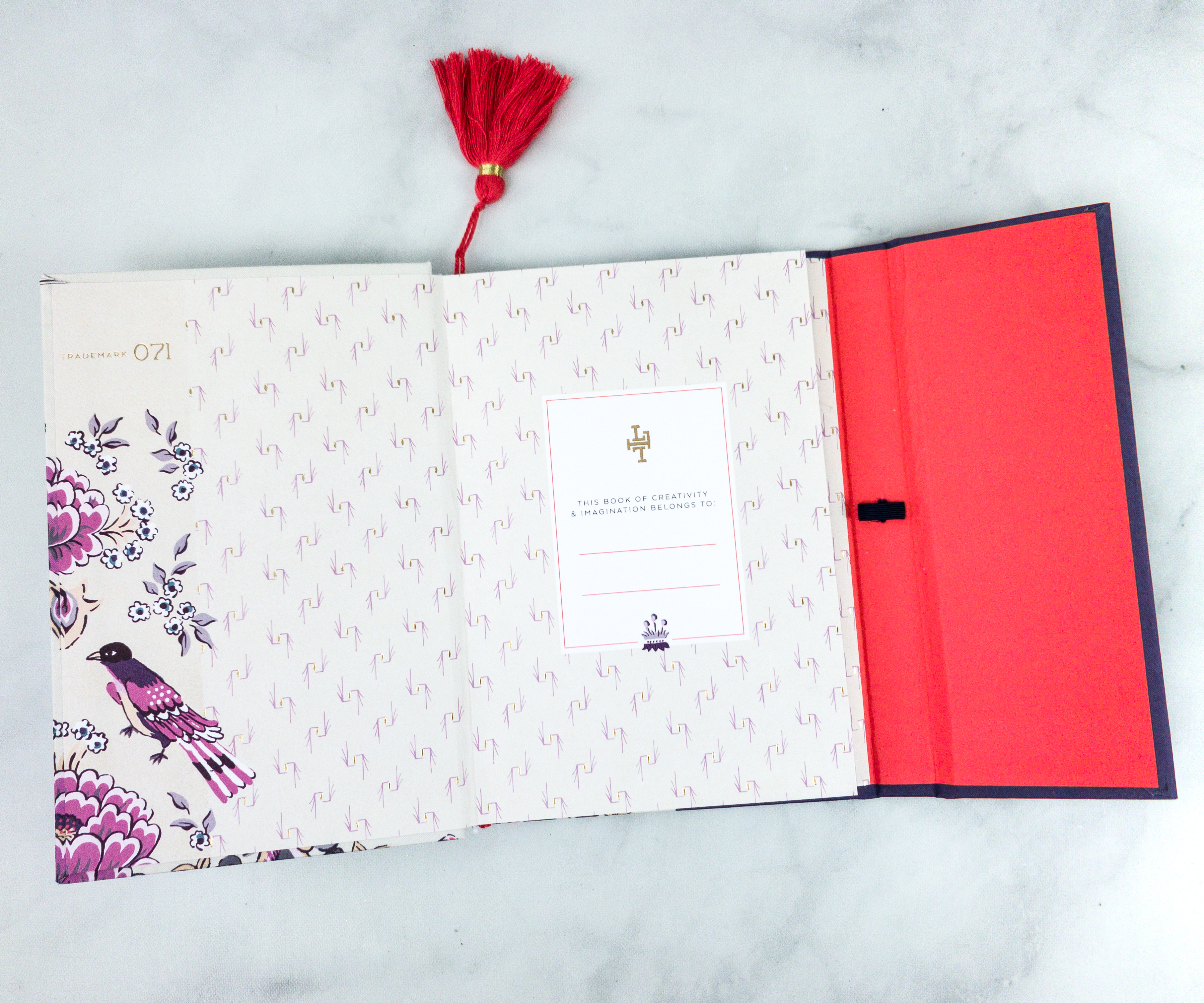 It has a snap enclosure and it even has a pen holder on it.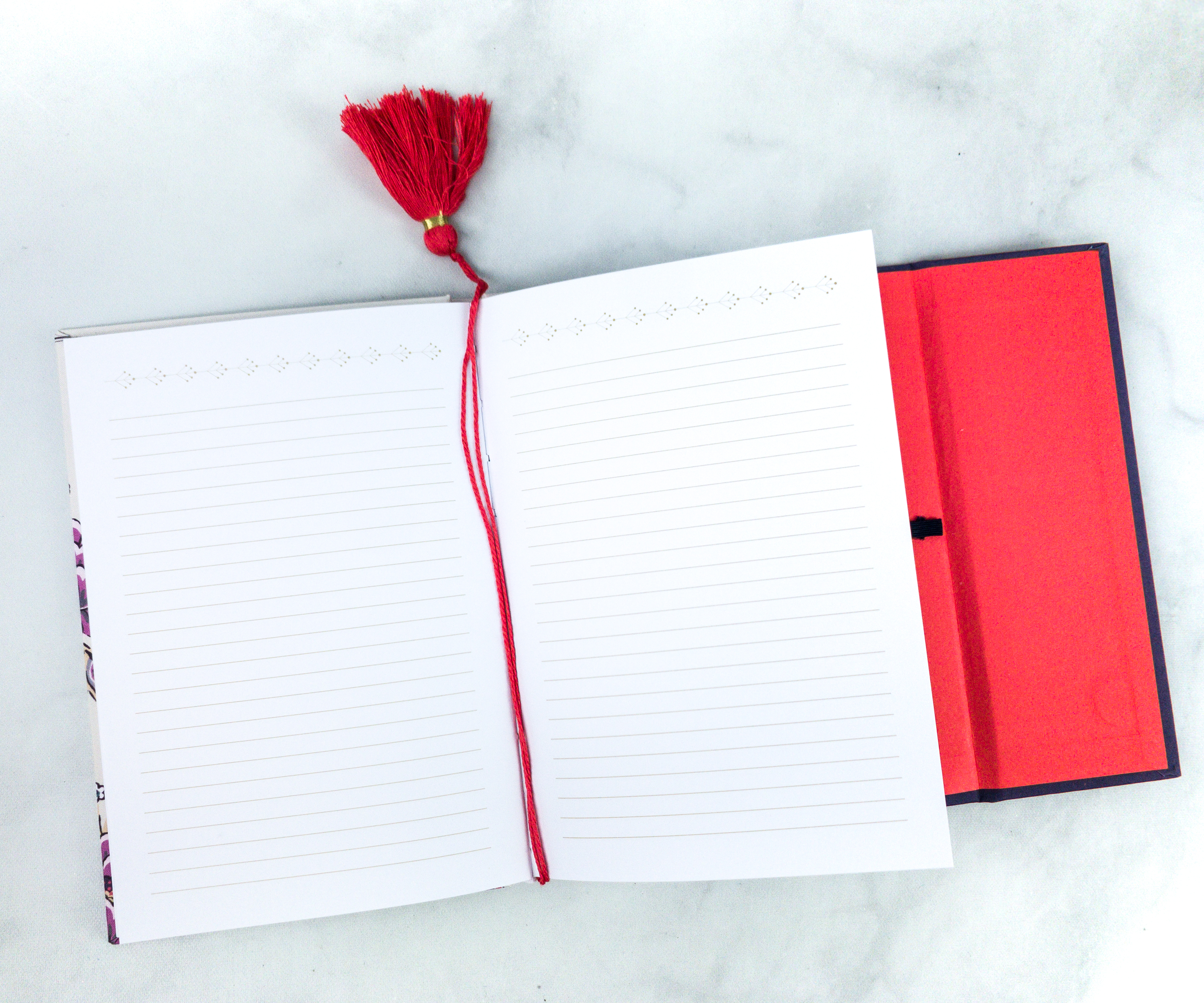 All the pages are lined. It's good for journaling or simply for jotting down important notes.
This quarter's Margot Elena's Discovery box included scented items perfect for summer, as well as luxurious skincare and lifestyle products. As always, everything is beautiful, elegant, and indulgent. I love getting the hand creme and the featured fragrance each quarter, they all smell fabulous! I also like the elegant set of cards that I can send to loved ones who live far from me. The journal is really beautiful and I can easily stash it in my bag along with the travel candle and my cherry bomb lip balm! This subscription never disappoints when it comes to the quality of the curation and value, making every box such a delight to have! It's from one of my favorite brands and always feels a little over the top – what's not to love?!
What do you think of this quarter's Margot Elena Discovery Box?
Visit Margot Elena Discovery Box to subscribe or find out more!