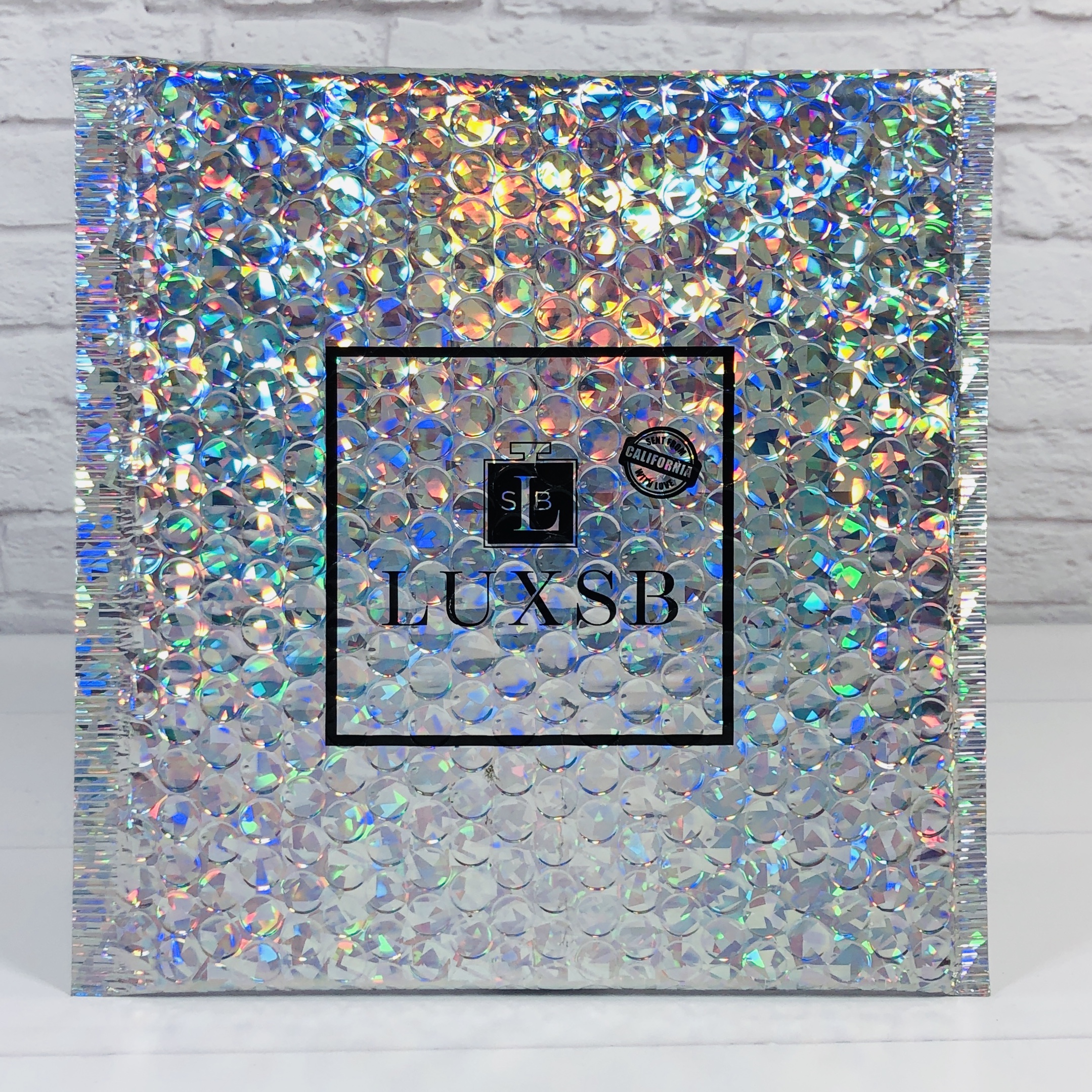 LUXSB – Luxury Scent Box is a subscription fragrance service that wants you to "LOVE LIFE WITH PERFUME™"! They send you the perfume or cologne of your choice for $15 a month ($5 extra for premium scents). You can choose your own scents or let LUXSB pick for you based on answers you give on a short quiz. They have tons of authentic designer and niche fragrances for you to choose from, which they decant into bottles before shipping. You can choose month-to-month or pay for 11 months and get the 12th month free! Shipping is always free.
DEAL: Get $5 off your first box! Use coupon code HELLOSUBSCRIPTION. Applies to new members only.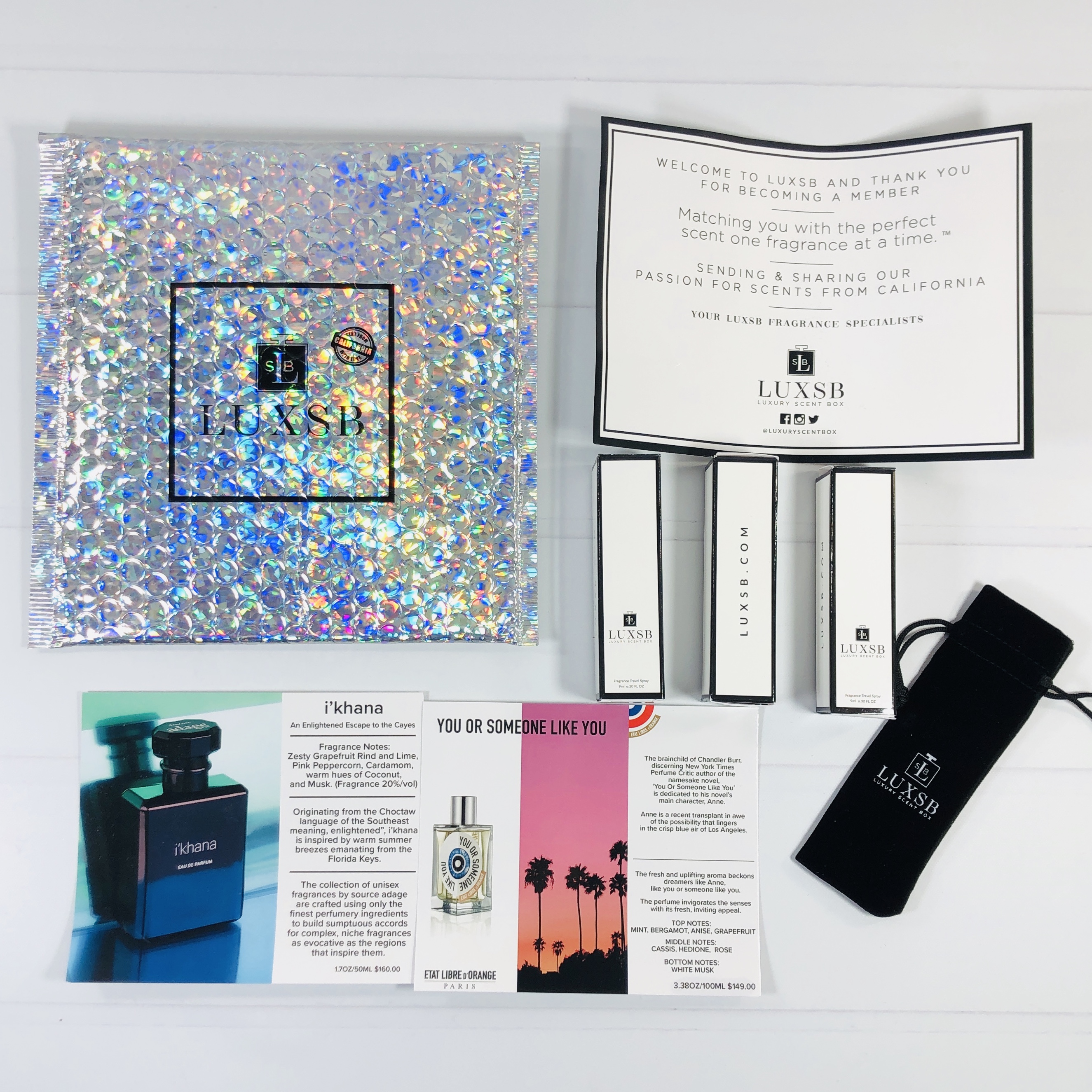 Everything in my box! You can add additional fragrances to your account and even purchase extra cases if you like. New members receive a case with their first order and a new case every quarter. The Premium $20 membership includes a new case every month (in addition to those pricier scents).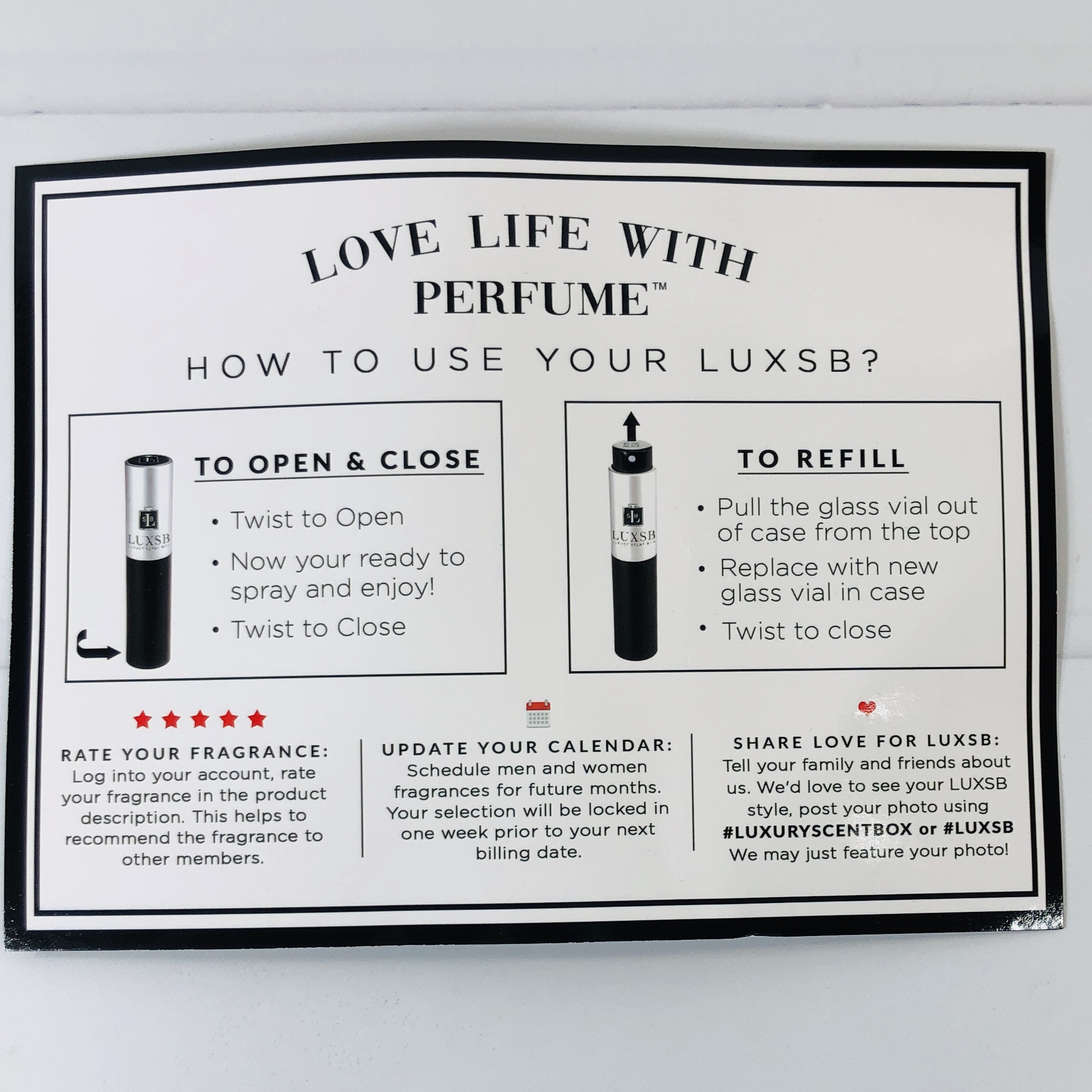 I received a card with instructions for changing out my perfume vial.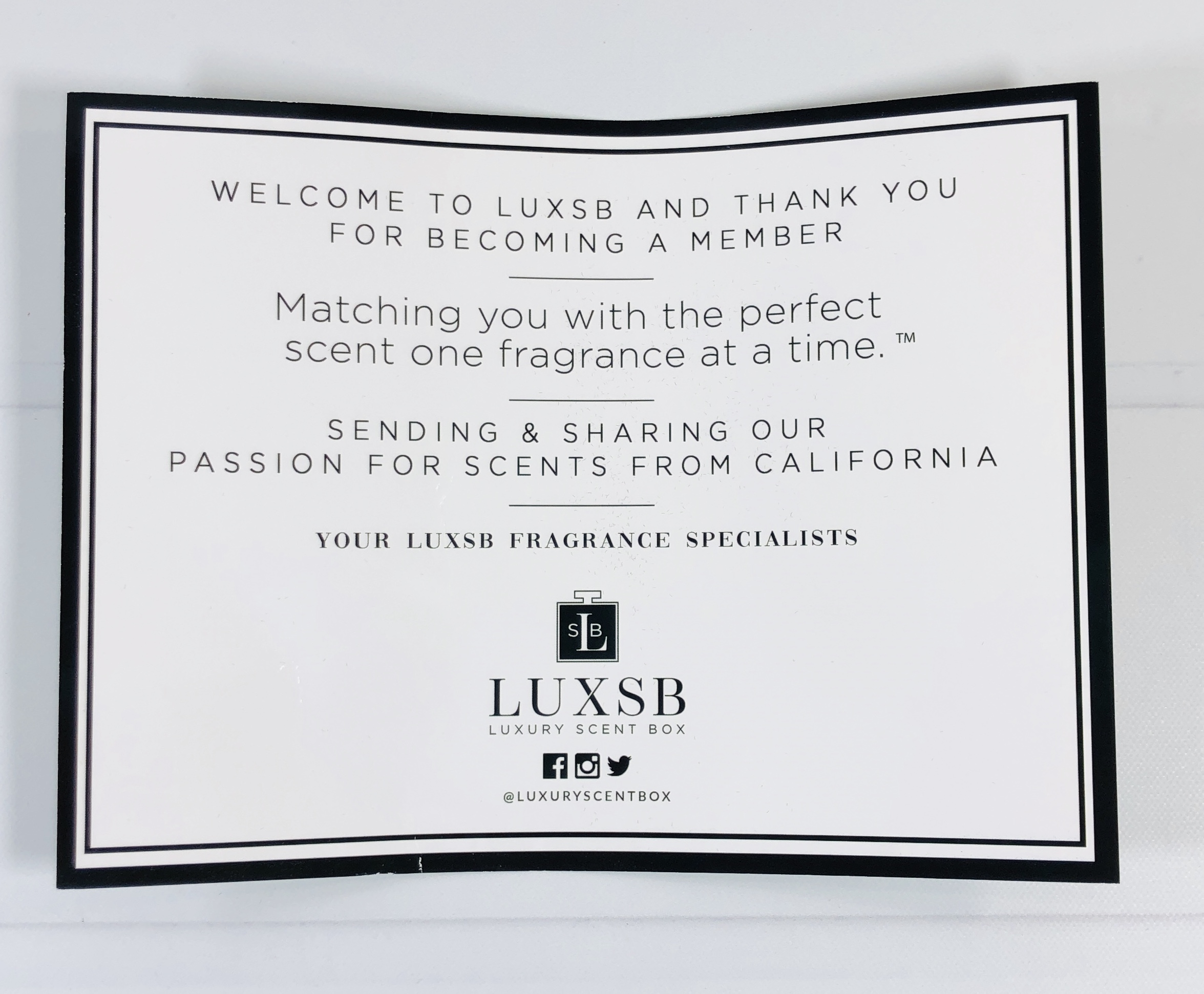 When you create your account there is a short questionnaire that you fill in so that Luxury Scent Box will know what types of scents you prefer.
Luxury Scent Box has a huge assortment of fragrances, including niche and designer choices such as Black Opium and TokyoMilk. Note that Premium fragrances are $5 extra. You can also search by brand or fragrance note to find something you might love. LUXSB sends 9ml, or .30 ounces of fragrance, making it one of the largest of the scent subscriptions. There is enough product for about 5 sprays a day for an entire month.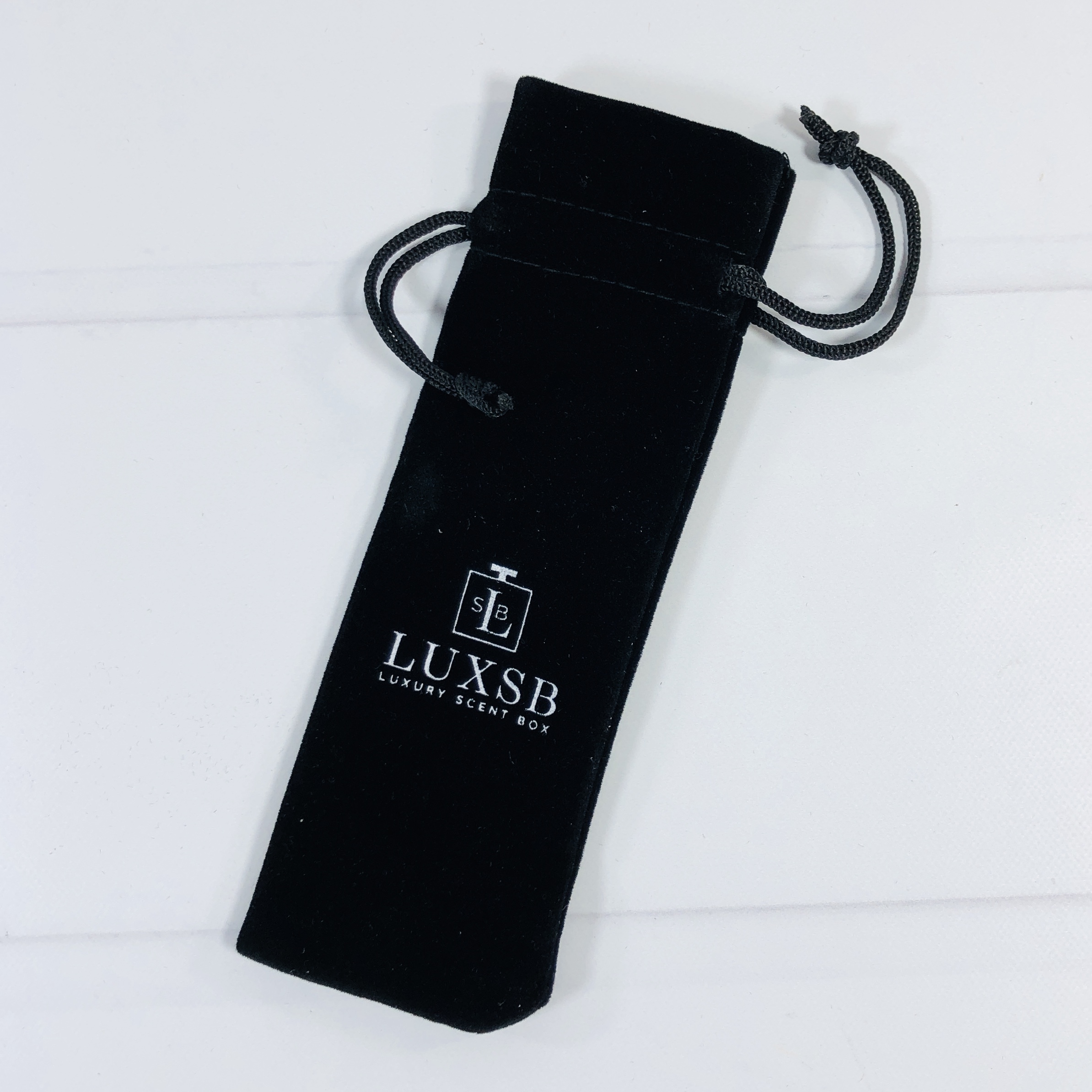 I received a velvet holder to keep my case from getting scratched in my bag.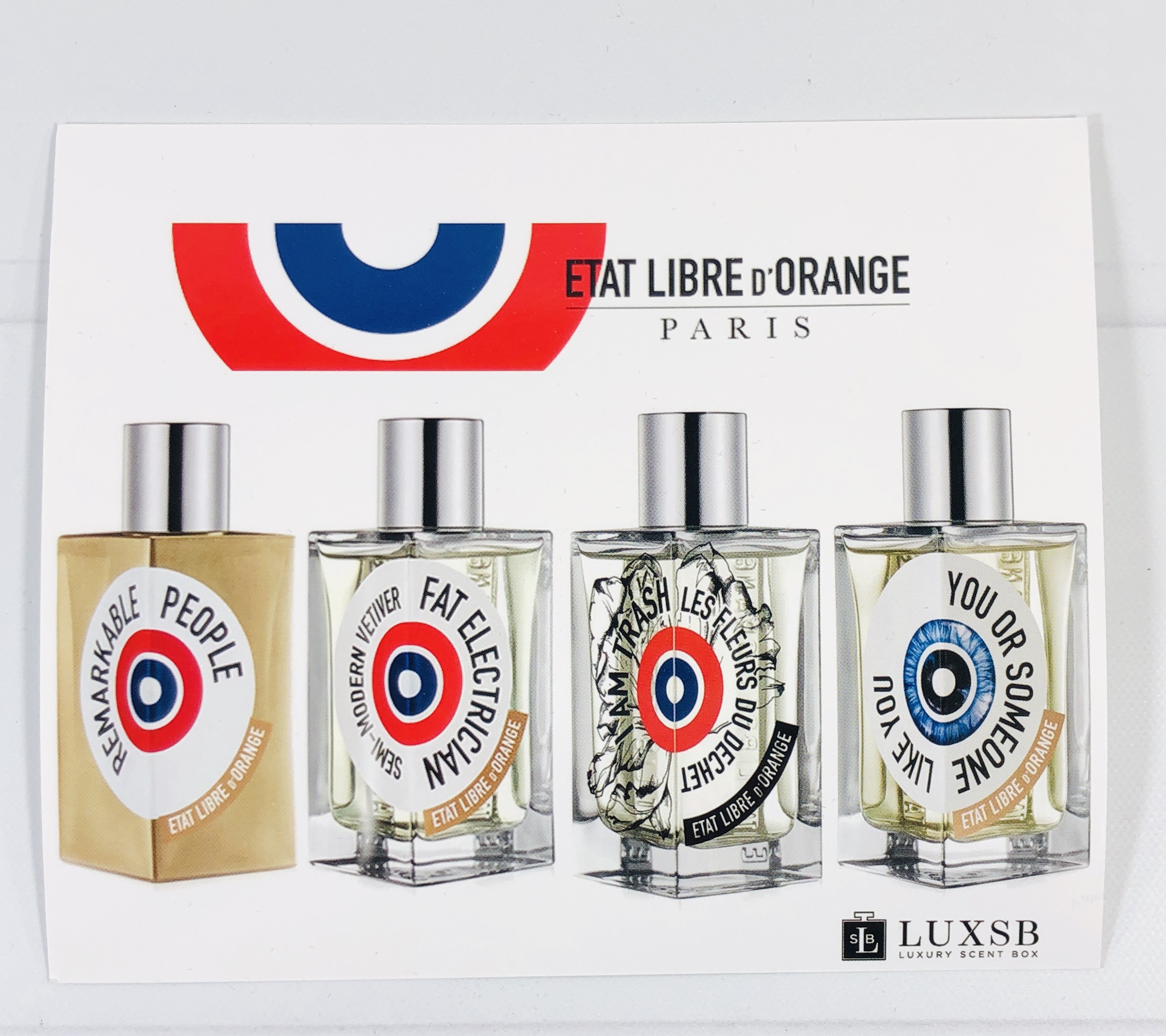 I received a card on one of the brands I received.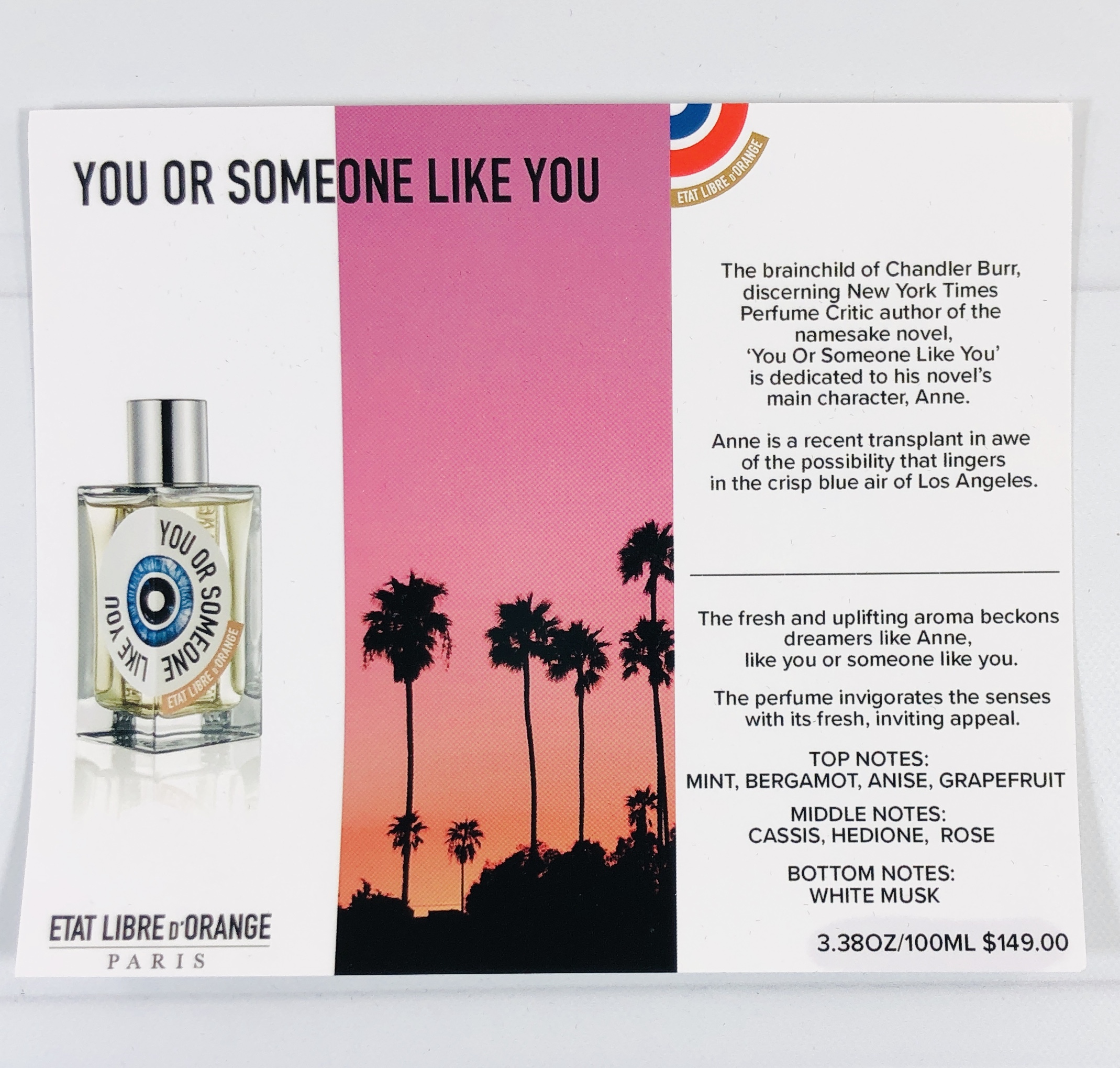 It has info on the scent.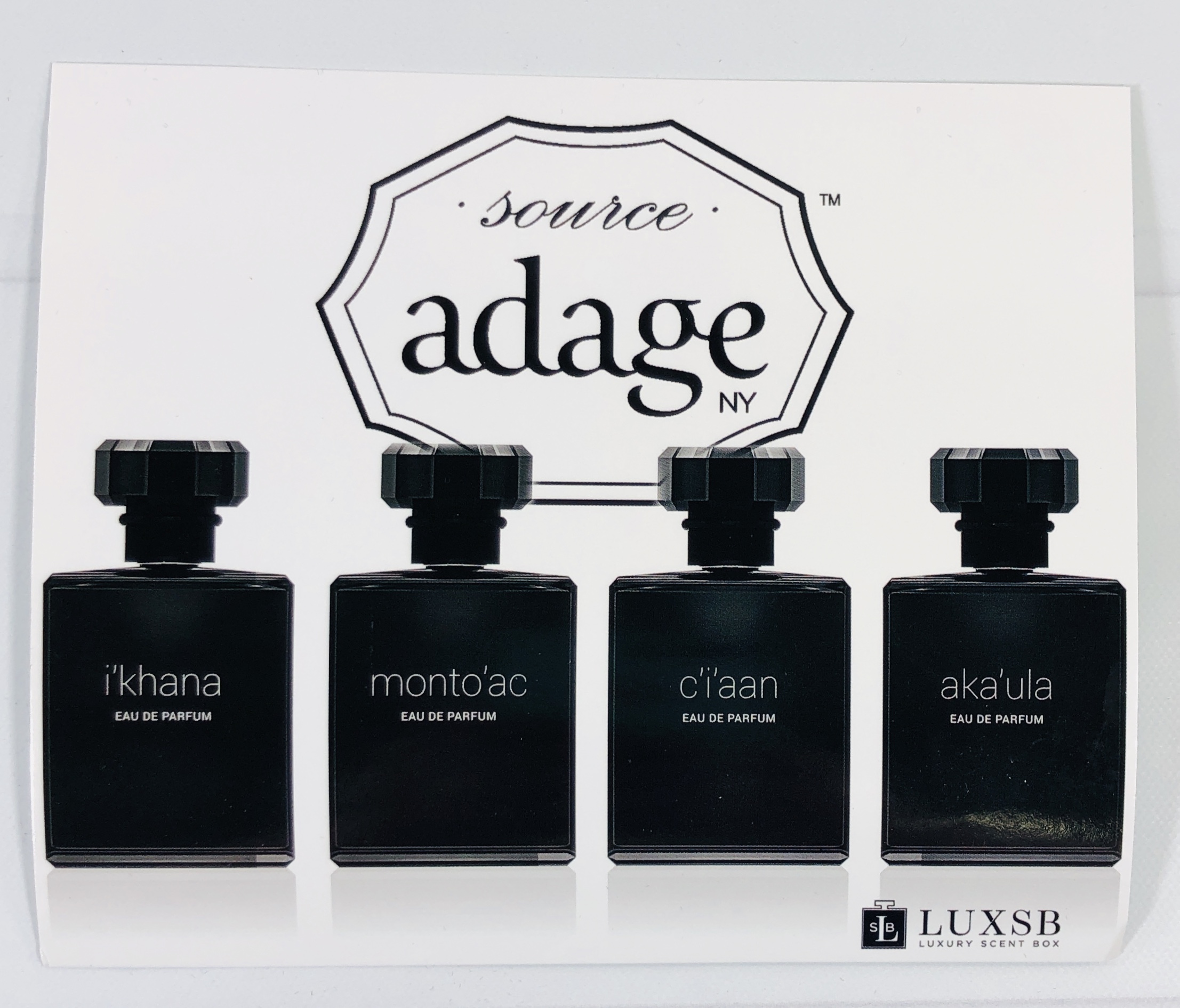 Another card was sent for my second choice.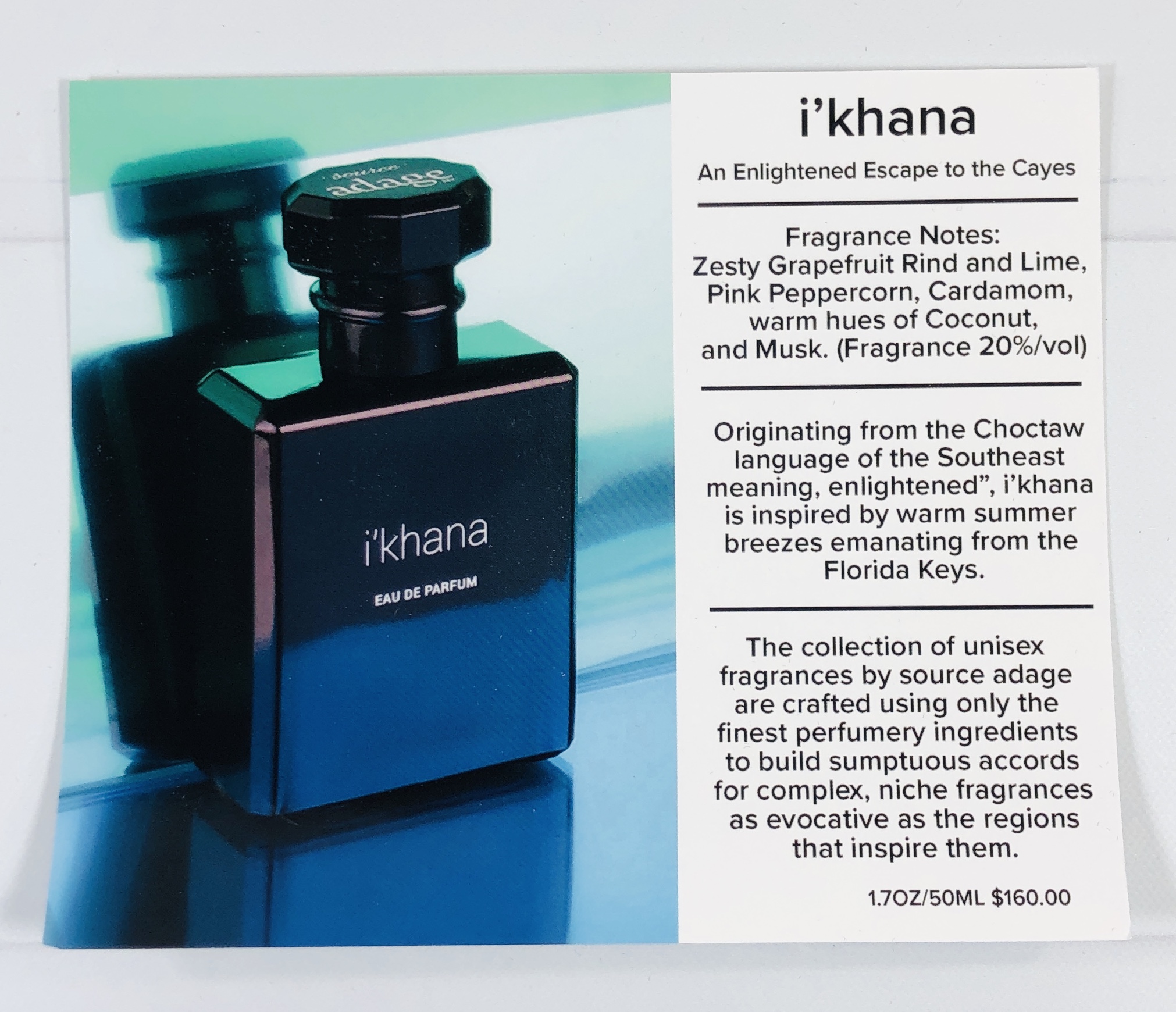 The cards list the fragrance notes and retail price for full-sized bottles.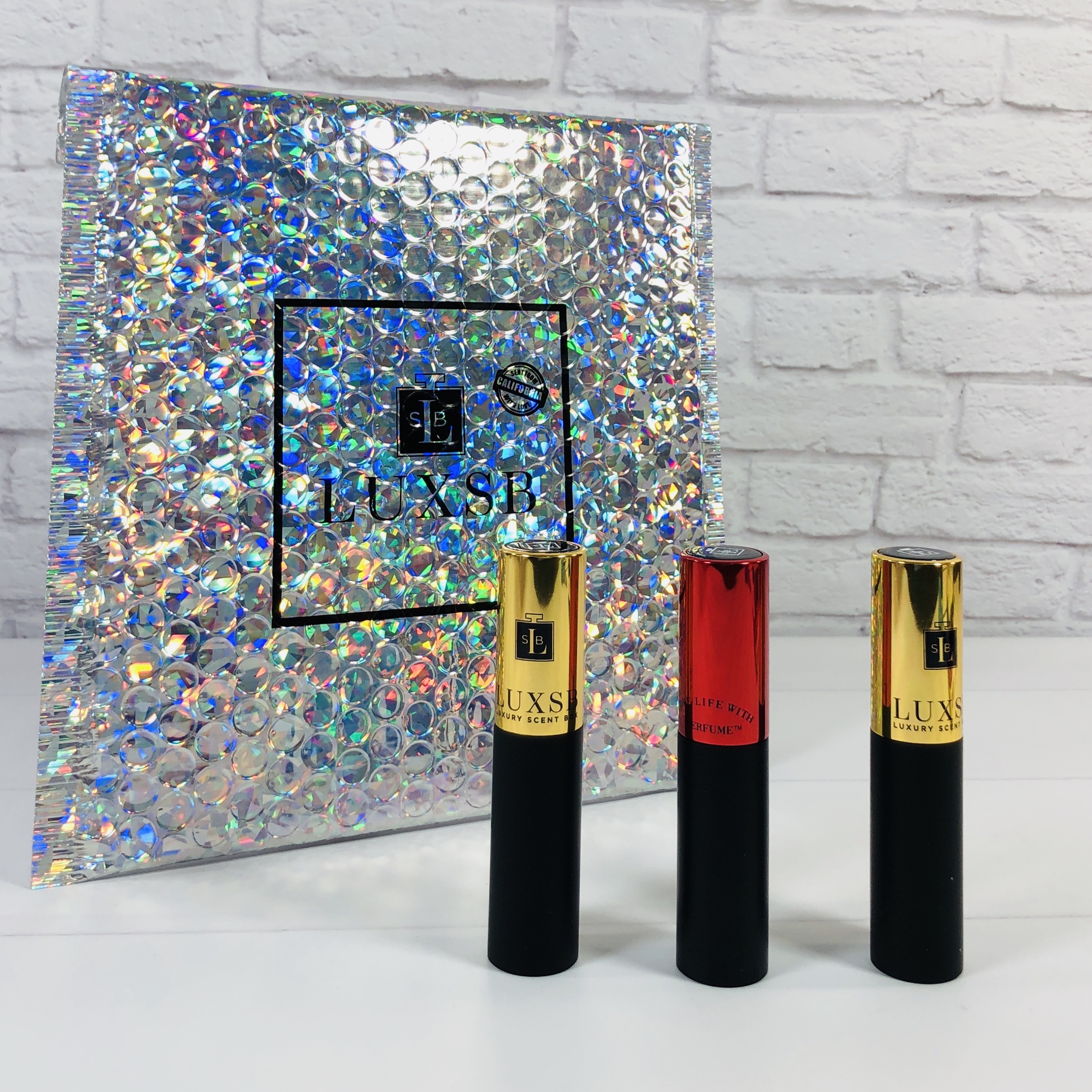 I am reviewing the Duo Plan, which is $30 for two fragrances. Add-ons are $20 and if you fall in love with a fragrance, you can purchase a full-sized bottle and get a members discount.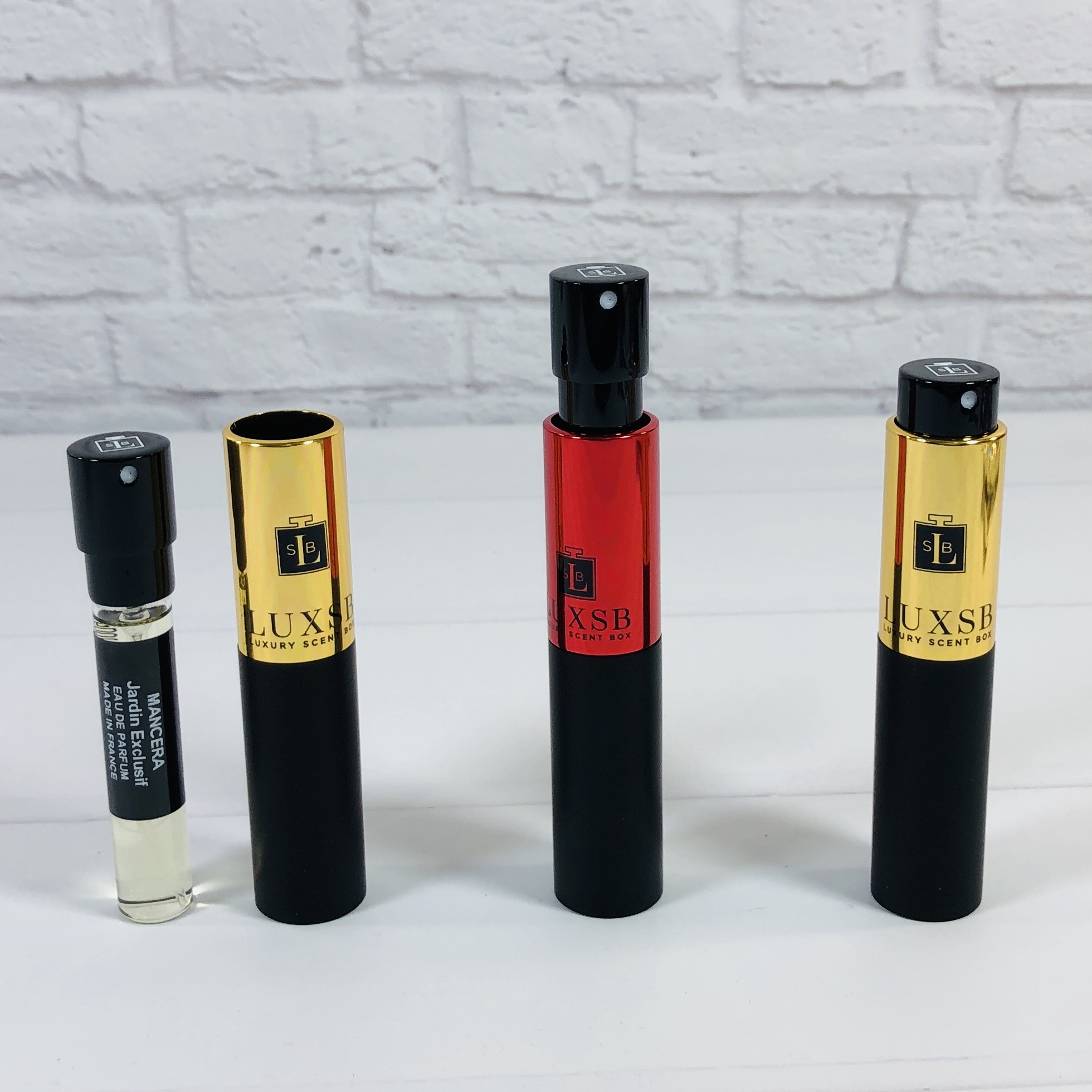 New subscribers will receive a case and a new case will show up quarterly. Here you can see one vial outside of the case and one that has the top sticking out. Just twist and push down until it looks like the third holder, and then twist a final time to hide the nozzle.
Mancera Jardin Exclusif Eau De Parfum ($180 for 120ml) is a floral fruity musky gourmand BOMB that lasts and lasts. Then it lasts some more. The first notes are sweet and fruity. Listed notes are "basket of fruits" such as white peach, pear, and black currant; jasmine and ambergris; and white musk plus vanilla. I detected some almost overripe pineapple, a warm floral of some sort, and ambergris, which gives it a salty beach air note. It is clean and dirty at the same time, but in a sexy kind of way. It is feminine to my nose, and I could detect it from morning to night, and possibly the next morning. I sprayed some on my neck and could still smell it on the collar after washing the shirt! I am a fan, this is heady and rich!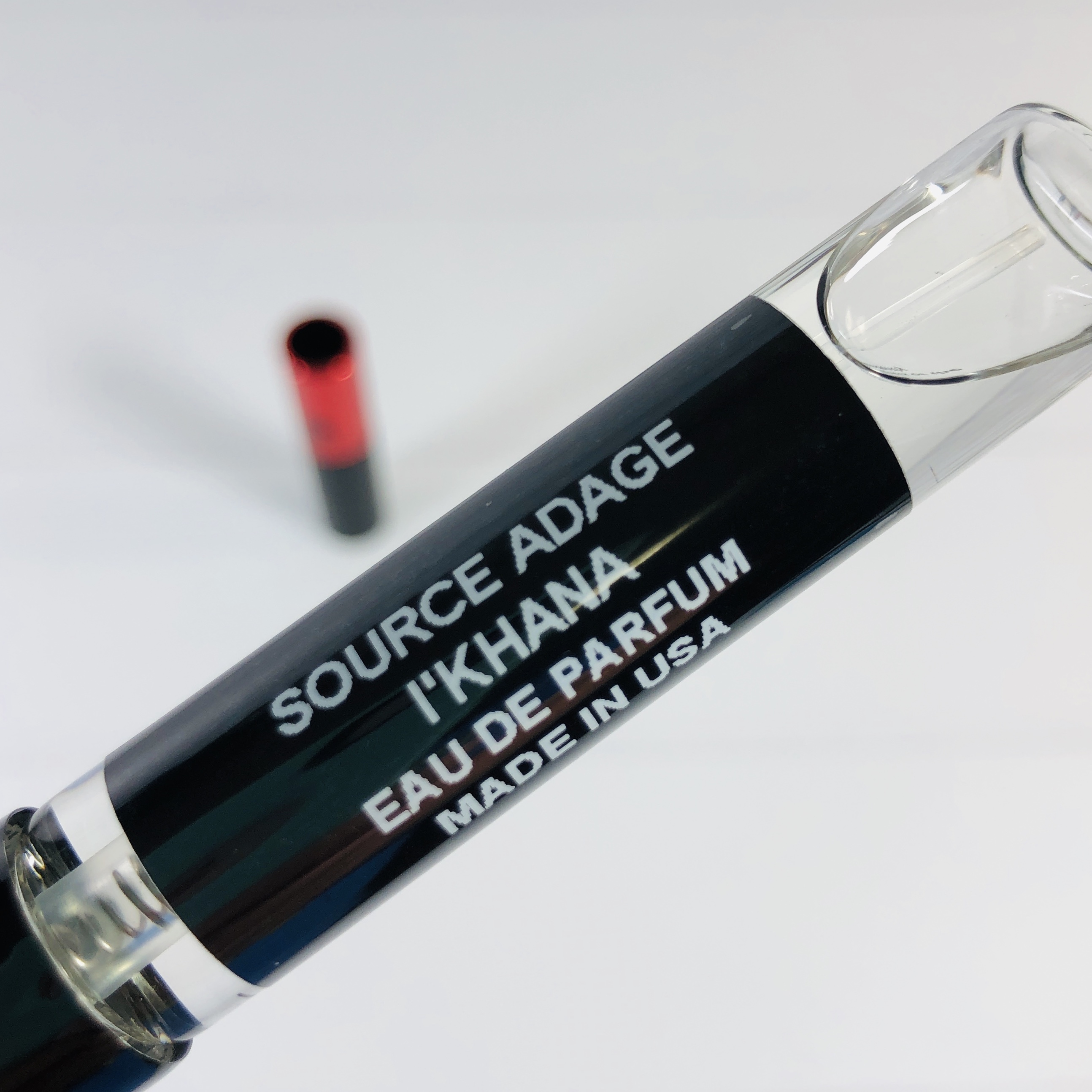 Source Adage I'Khana Eau De Parfum ($160 for 50ml) is a unisex scent that is supposed to have notes of grapefruit and lime, peppercorn, coconut, and musk. It is inspired by "warm summer breezes from the Florida Keys" and the name comes from the Choctaw language. On my body it is 99% vetiver with perhaps a hint of lime. I don't understand why this happens sometimes but it could be anosmia or it could be body chemistry. I couldn't find a breakdown of the ingredients to see if vetiver was used in the making but generally when there is that ingredient it just sticks in my nose. This fragrance was fleeting and faded after an hour or two, so maybe it is made of natural ingredients, as those types fade quickly on me.
Etat Libre Orange You Or Someone Like You Eau De Parfum ($90 for 50ml) is a unisex scent inspired by a sunny day in LA, which I can get behind since I grew up near there! Notes include mint, grapefruit, green notes, and white musk. The mint hear is spearmint, and it's a warm here, not a cooling gum type of mint. I can't pick out a particular fruit but on my skin there is some sourness, and it's a little dirty in that sense. I think the musk hangs around forever and this is another looooong lasting scent on me, and for summertime that's saying something. My daughter caught a whiff of this as I sprayed it and she loves it and says it smells like a department store!
LUXSB is a great way to get your hands on some amazing scents for a fraction of the cost of a full bottle. Of course, if you fall in love with a scent and need more, then you get a member discount too! I always let LUXSB choose the scents for me and have discovered so many favorites this way! LUXSB has a great selection of niche fragrances as well as designer scents and the carrying cases are beautiful.
Have you tried Luxury Scent Box? Let me know in the comments!