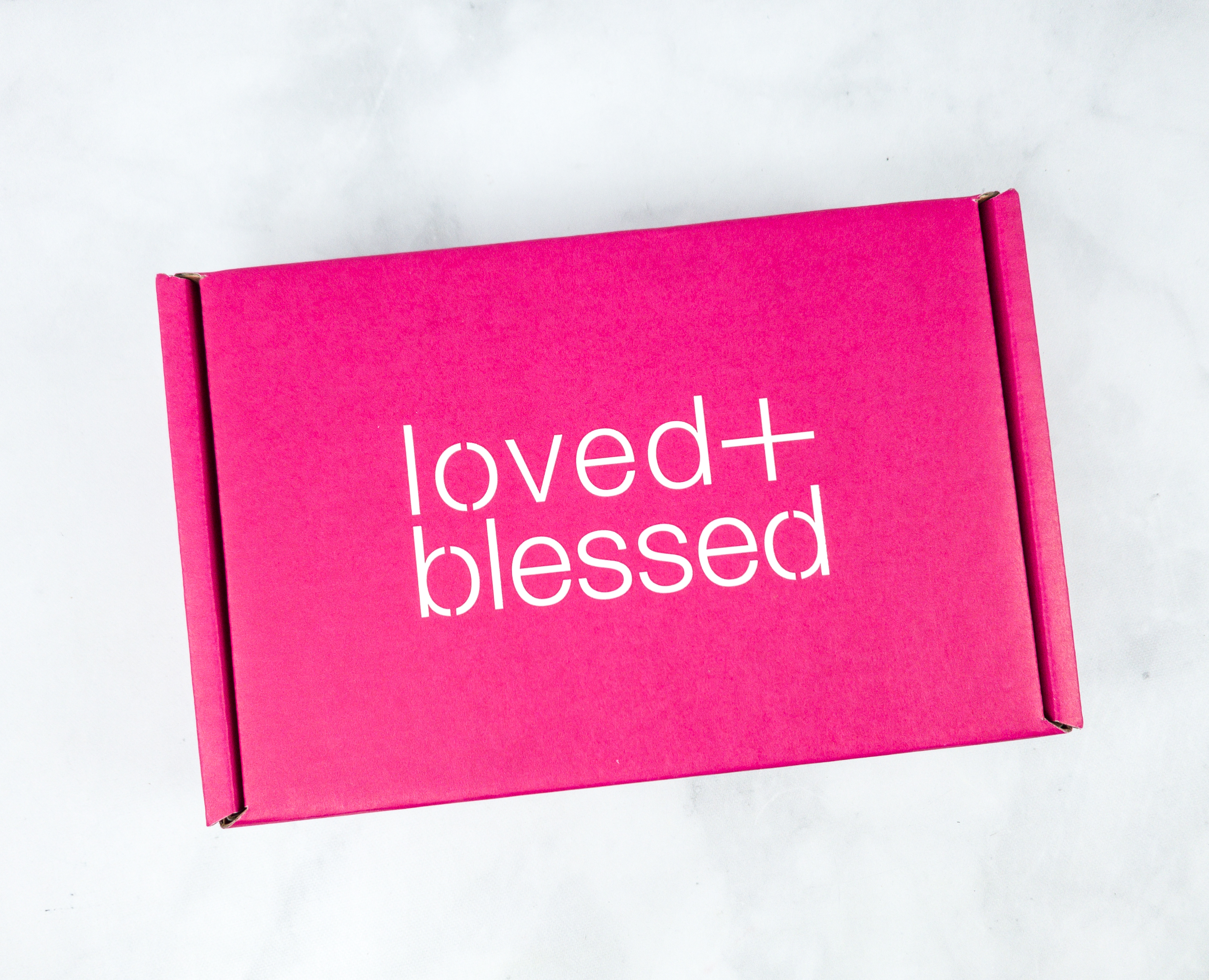 Loved + Blessed has undergone some changes! They're now a monthly membership and subscription care package for women who want to live life encouraged. Aside from the box of encouragement, subscribers will also receive access to a blog article, a 4-week life appreciation workbook, 4 video lessons, an online fellowship in their private community, and access to their library of past videos and workbooks. A month-to-month subscription costs $25 and you can also opt to get a 3-month prepaid subscription for $60, which means you'll save $15!
DEAL: Get $5 off your first box! Use coupon code HELLO5. Cannot be combined with other offers.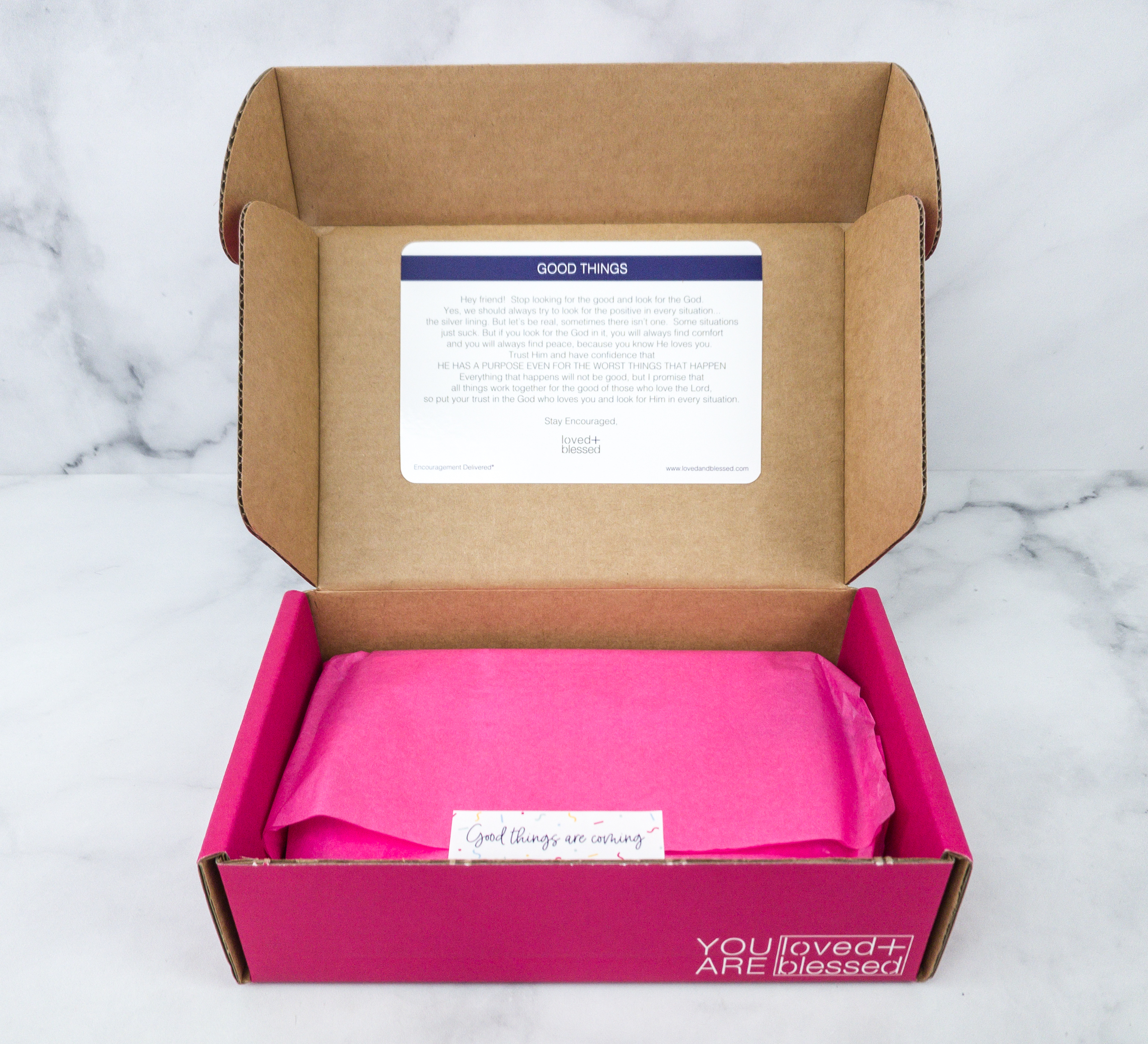 The items were packed with bright pink wrapping paper.
This month's theme is GOOD THINGS.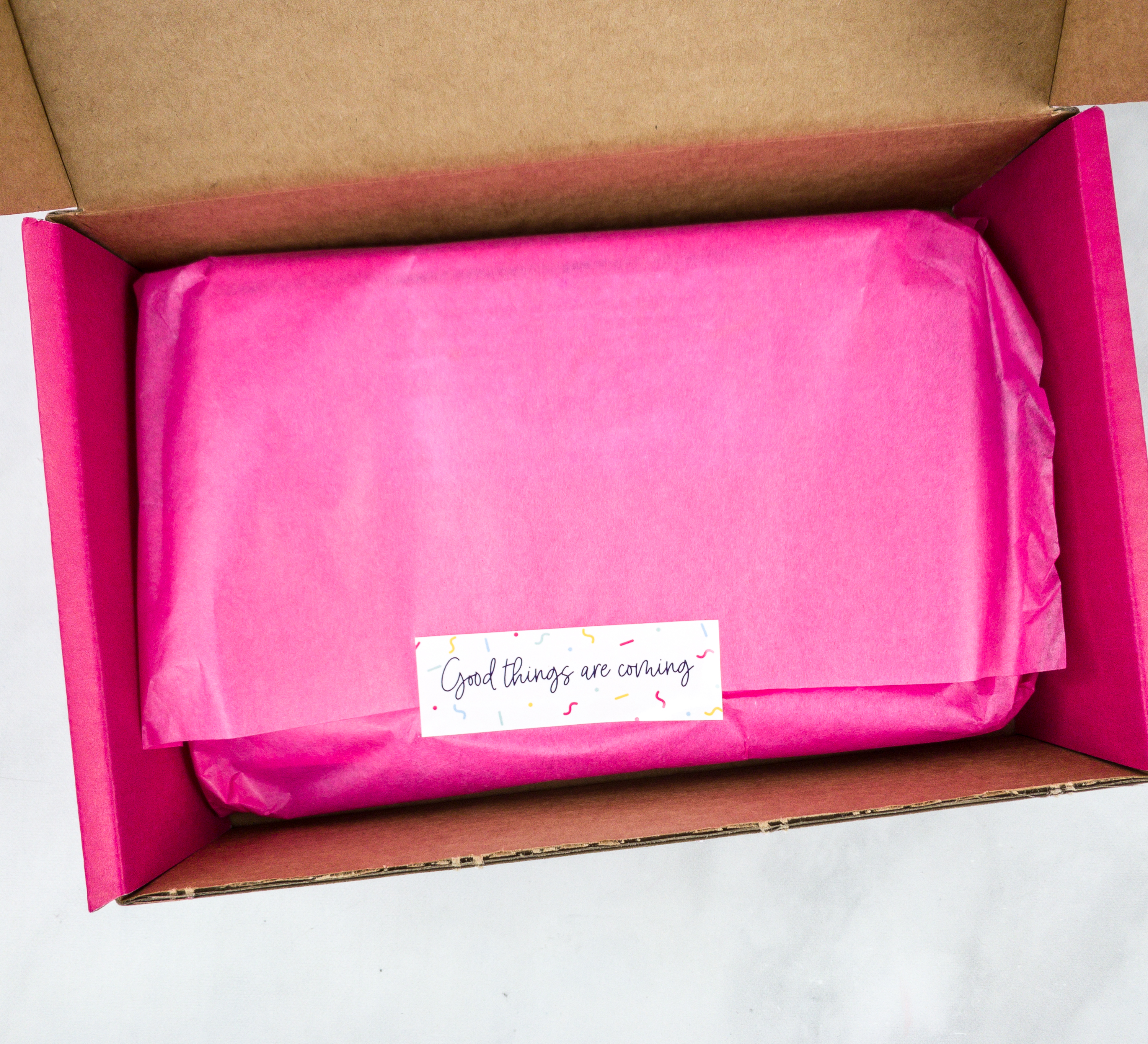 There's a sticker that seals the wrapping paper. It says "Good things are coming". INDEED!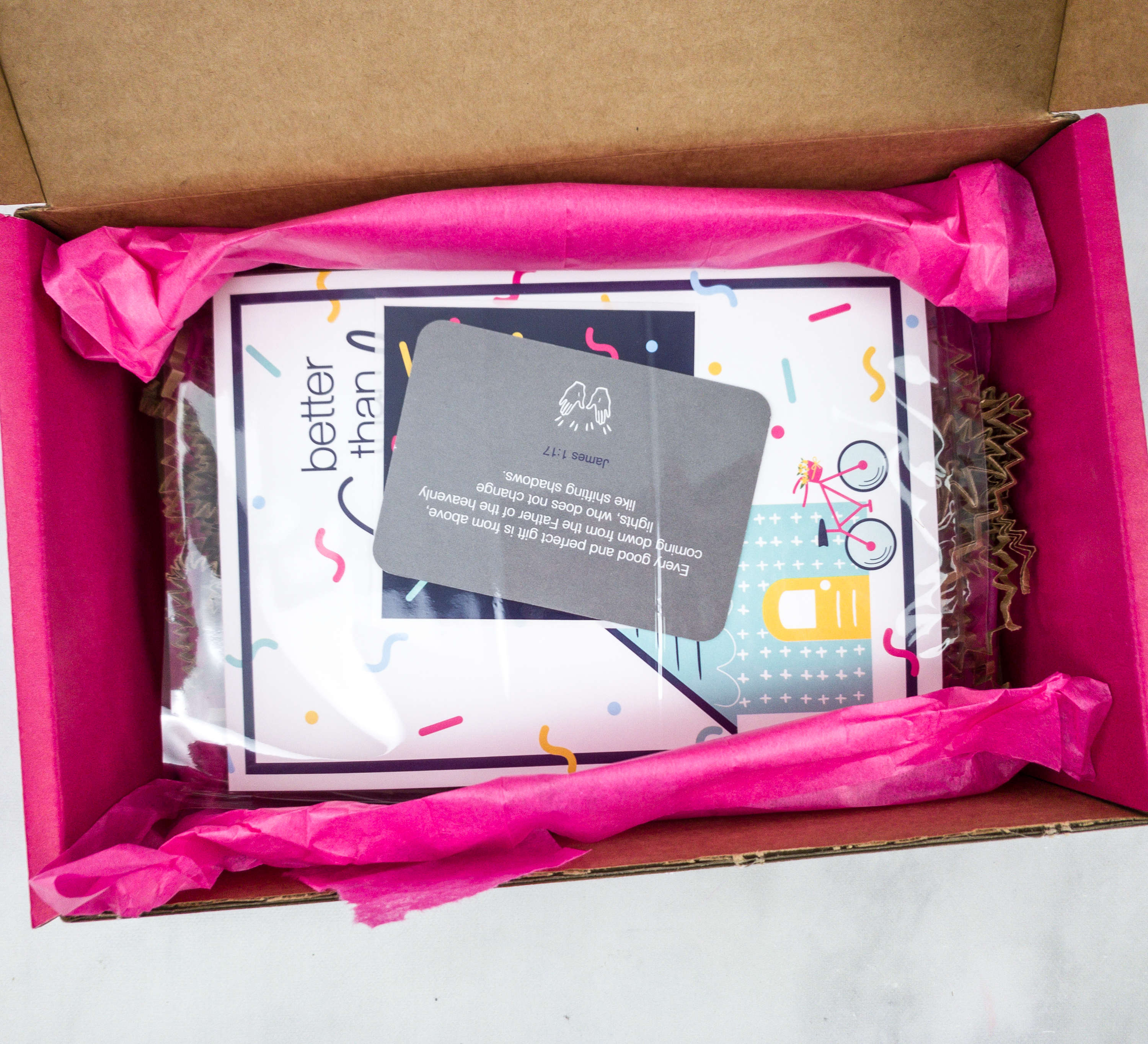 The items were neatly stacked in the box.
The card features a lot of nice things about this month's box and theme.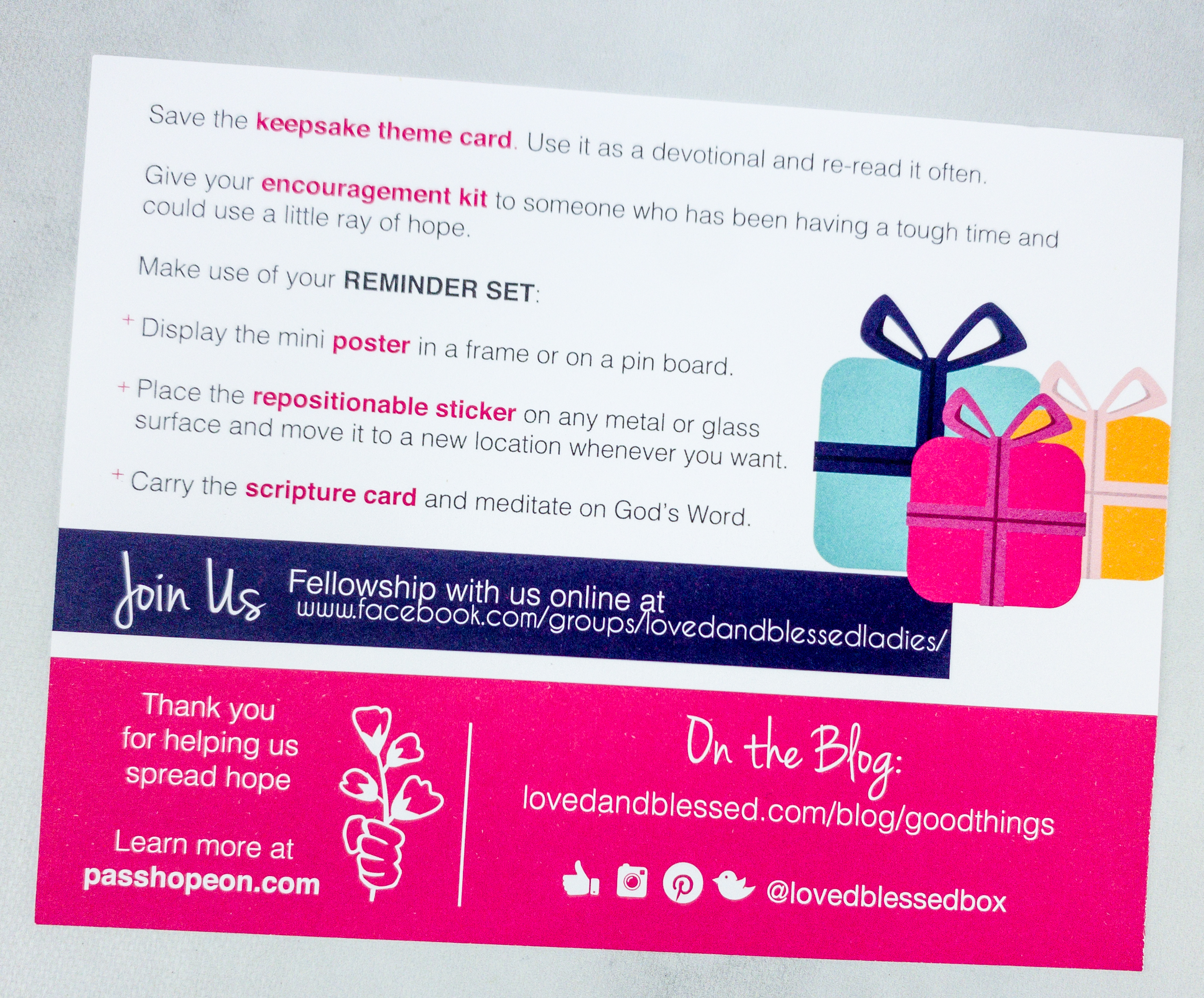 Listed at the back of the card are some reminders about the items inside the box. This box also supports several ministries and non-profit organizations.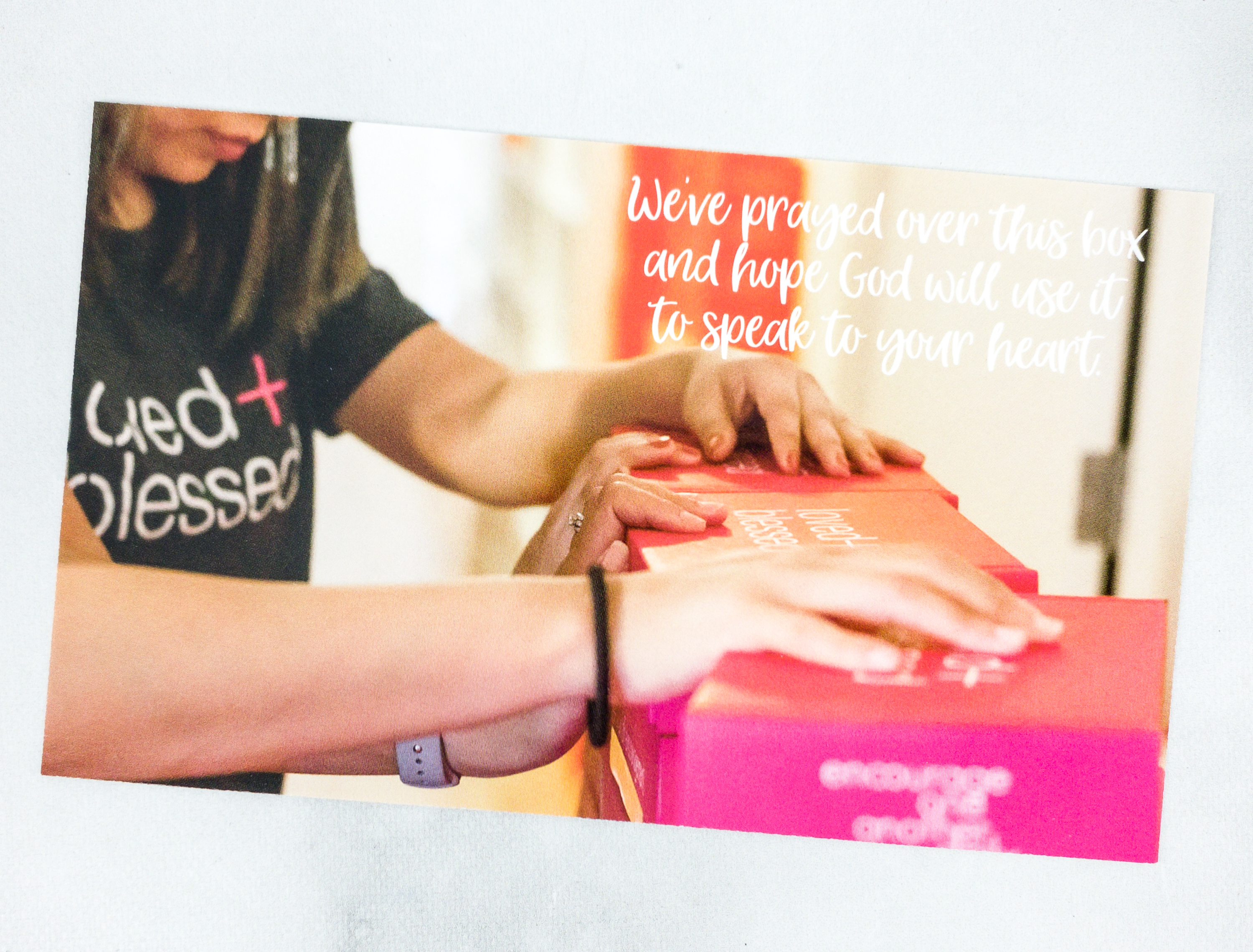 Here's another info card! It features a heartwarming message:
We've prayed over this box and hope God will use it to speak to your heart.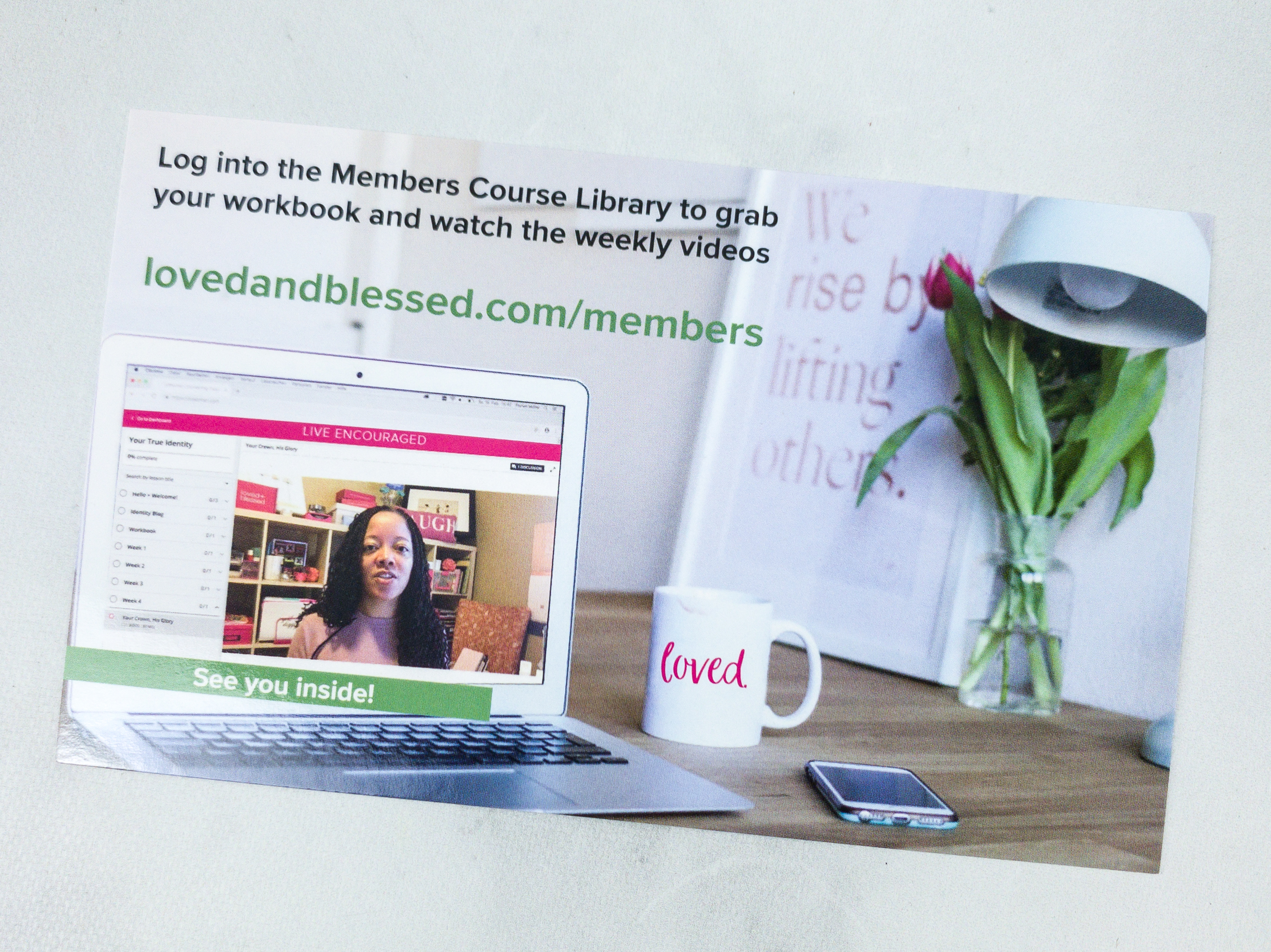 On the other side of the card, there's a reminder to log into the Members Course Library!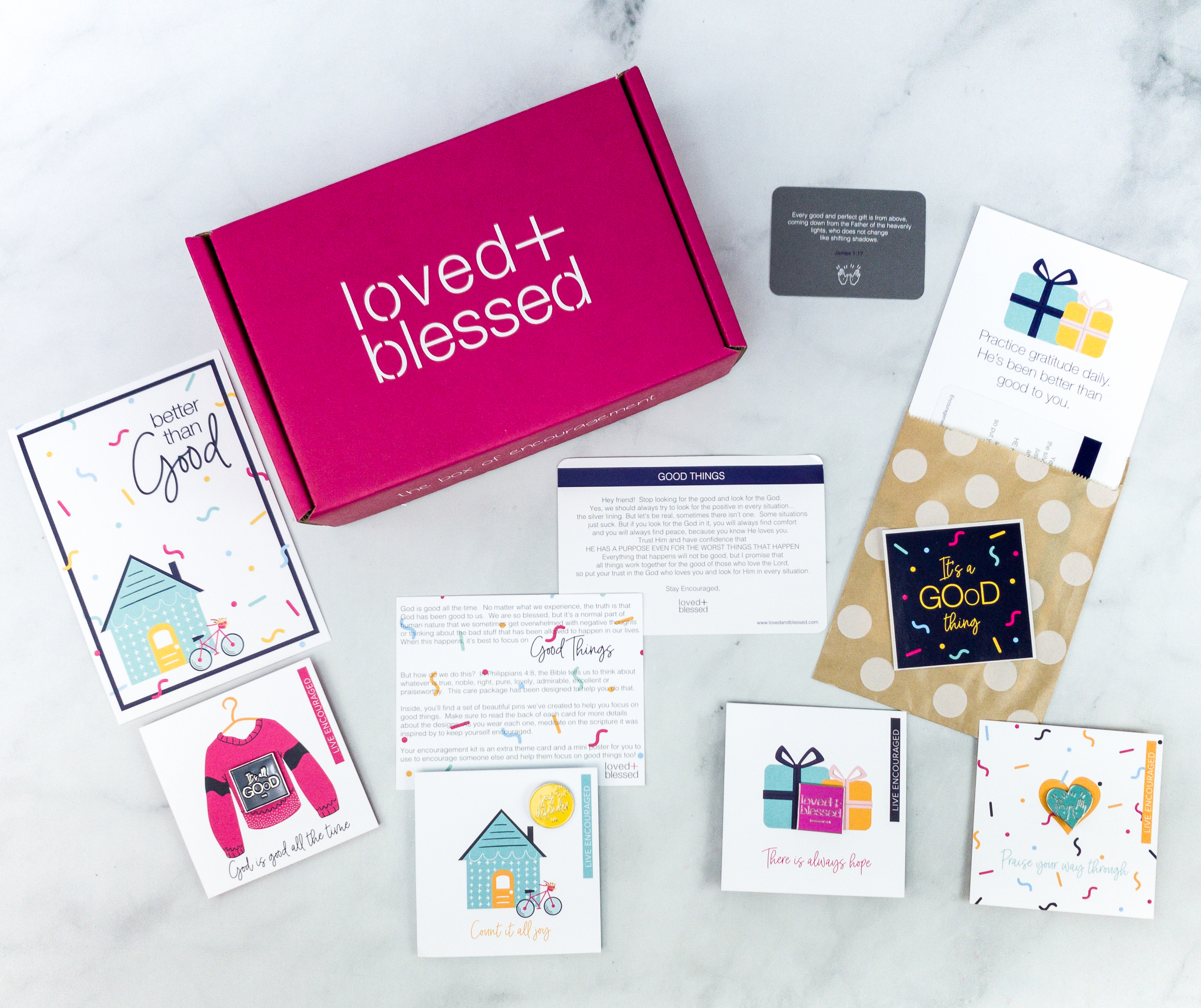 Everything in the July 2020 box!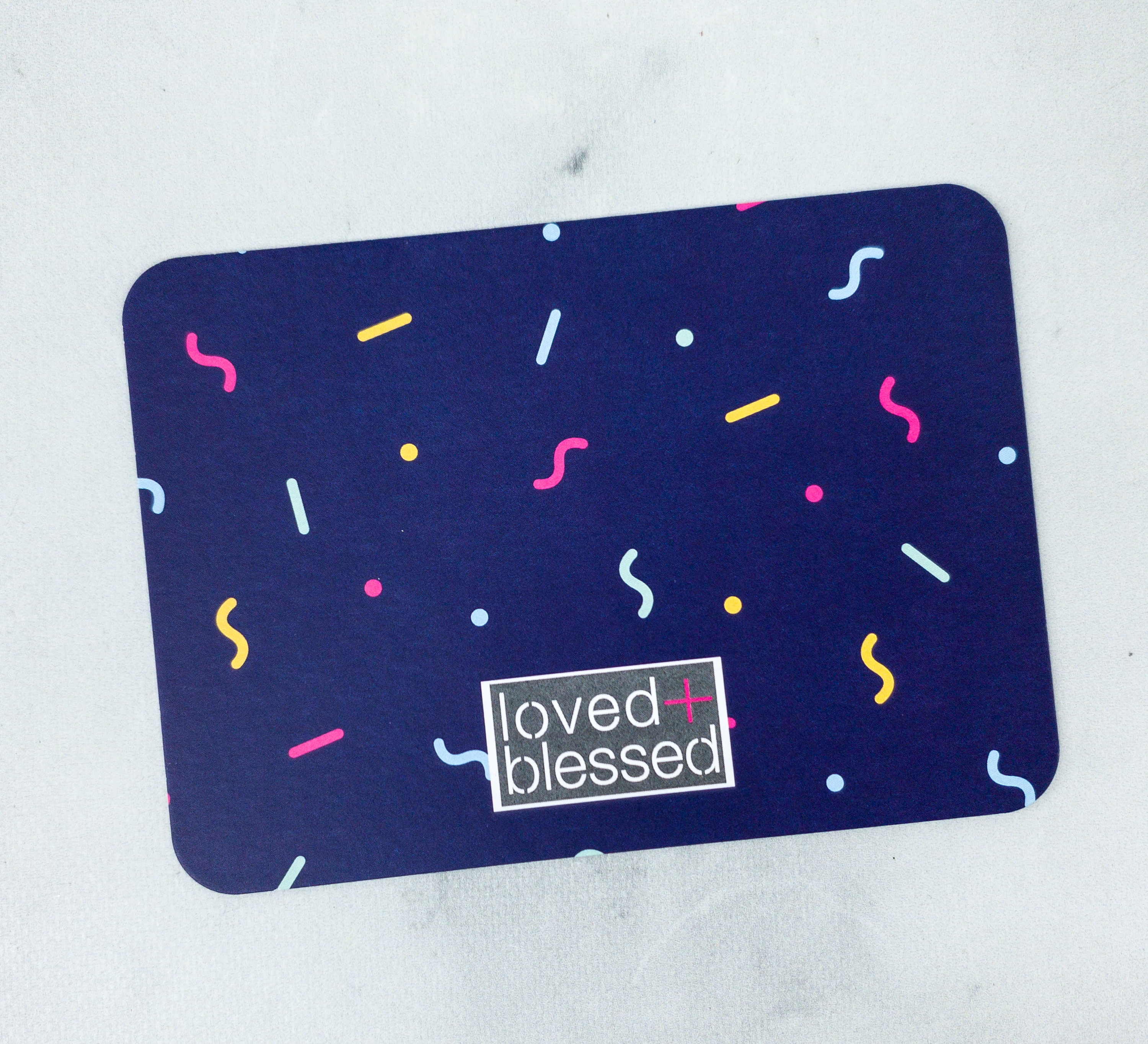 Scripture Card. Every box contains a scripture card. This month's design is inspired by colorful confetti!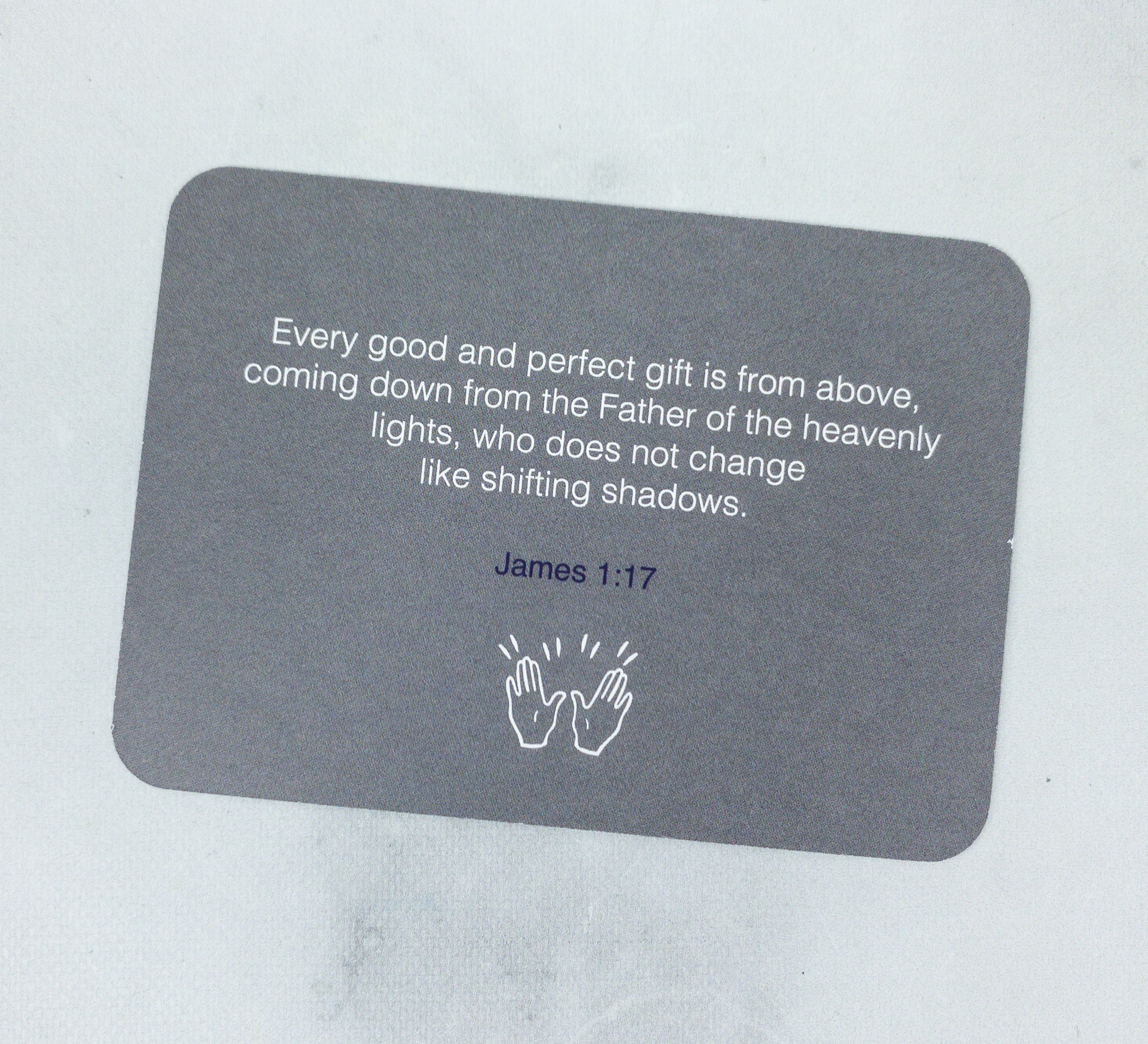 The scripture on the flip side is from James 1:17.
Every good and perfect gift is from above, coming down from the Father of the heavenly lights, who does not change like shifting shadows.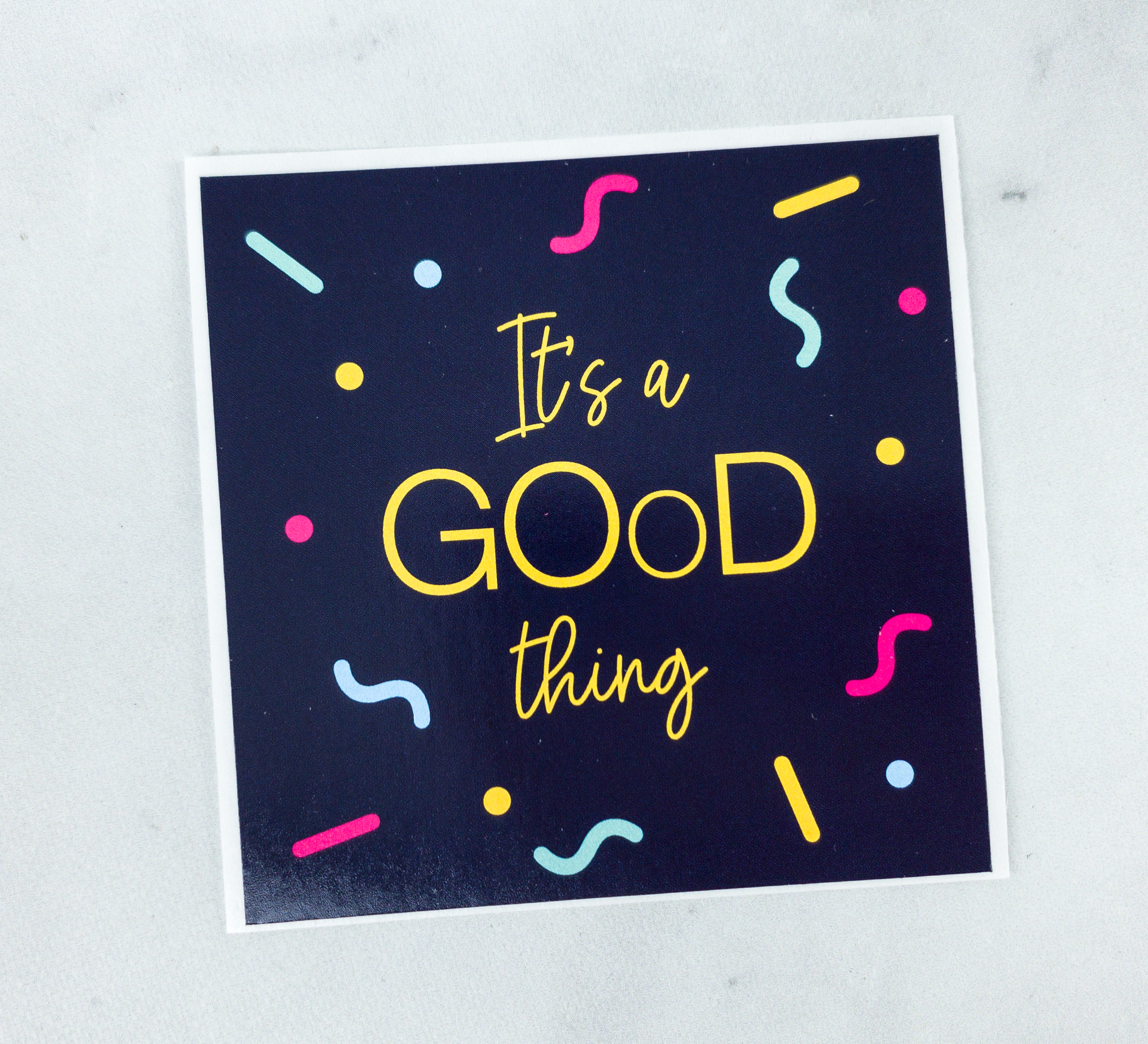 Repositionable Sticker. Just like the scripture card, the sticker this month features colorful confetti! It also says "It's a good thing", a positive message which makes me look at the brighter side of the things!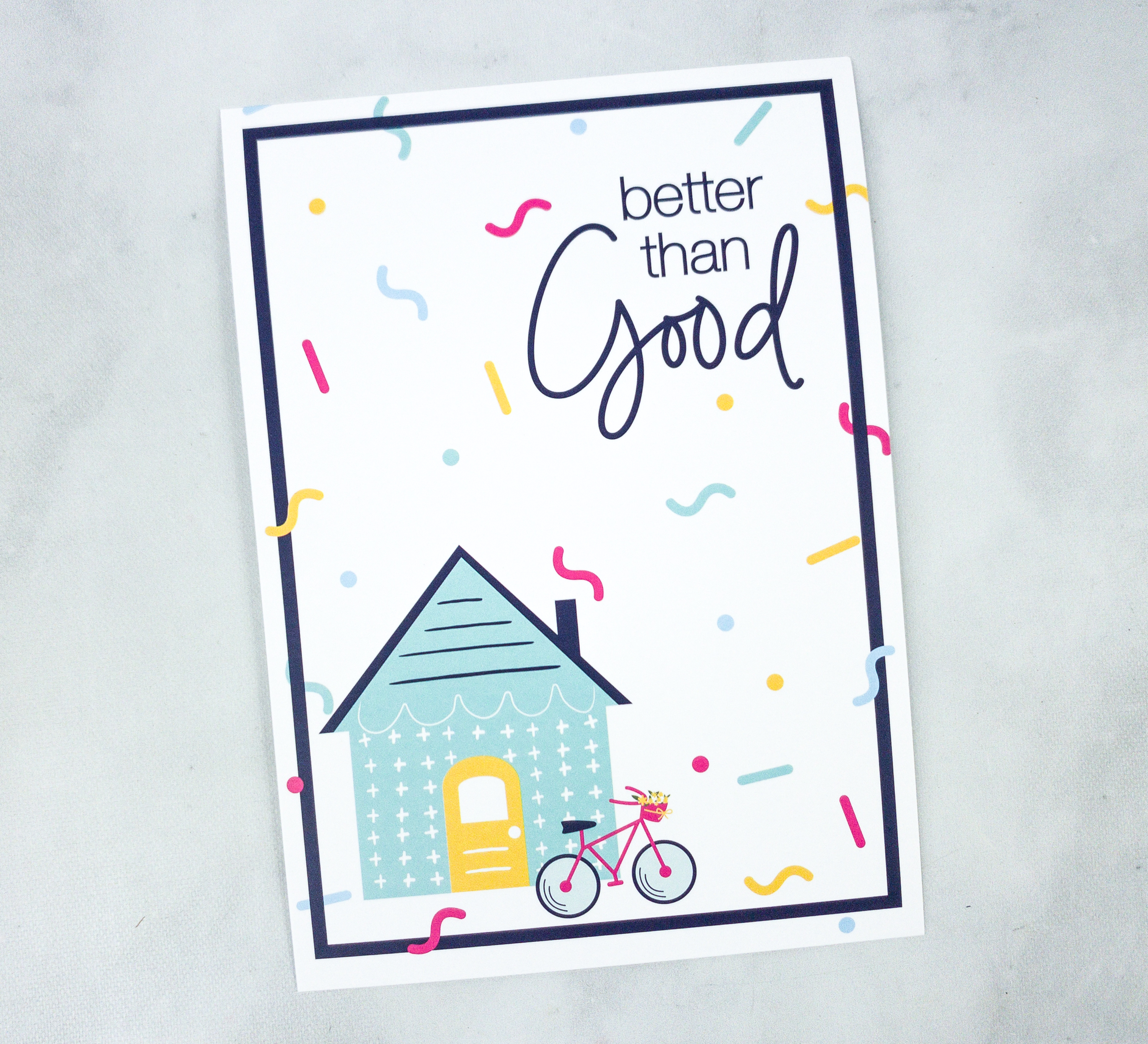 Poster. I always look forward to the poster included in this box, and this month, the poster has the same bright and colorful design as the scripture card and the sticker, plus some inspiring words:
Better than good.
As always, there's another inspiring message on the flip side:
Practice gratitude daily. He's been better than good to you.
It's All Good Pin. This pin is so nice. It's squared and the quote "It's all good" is embossed on it!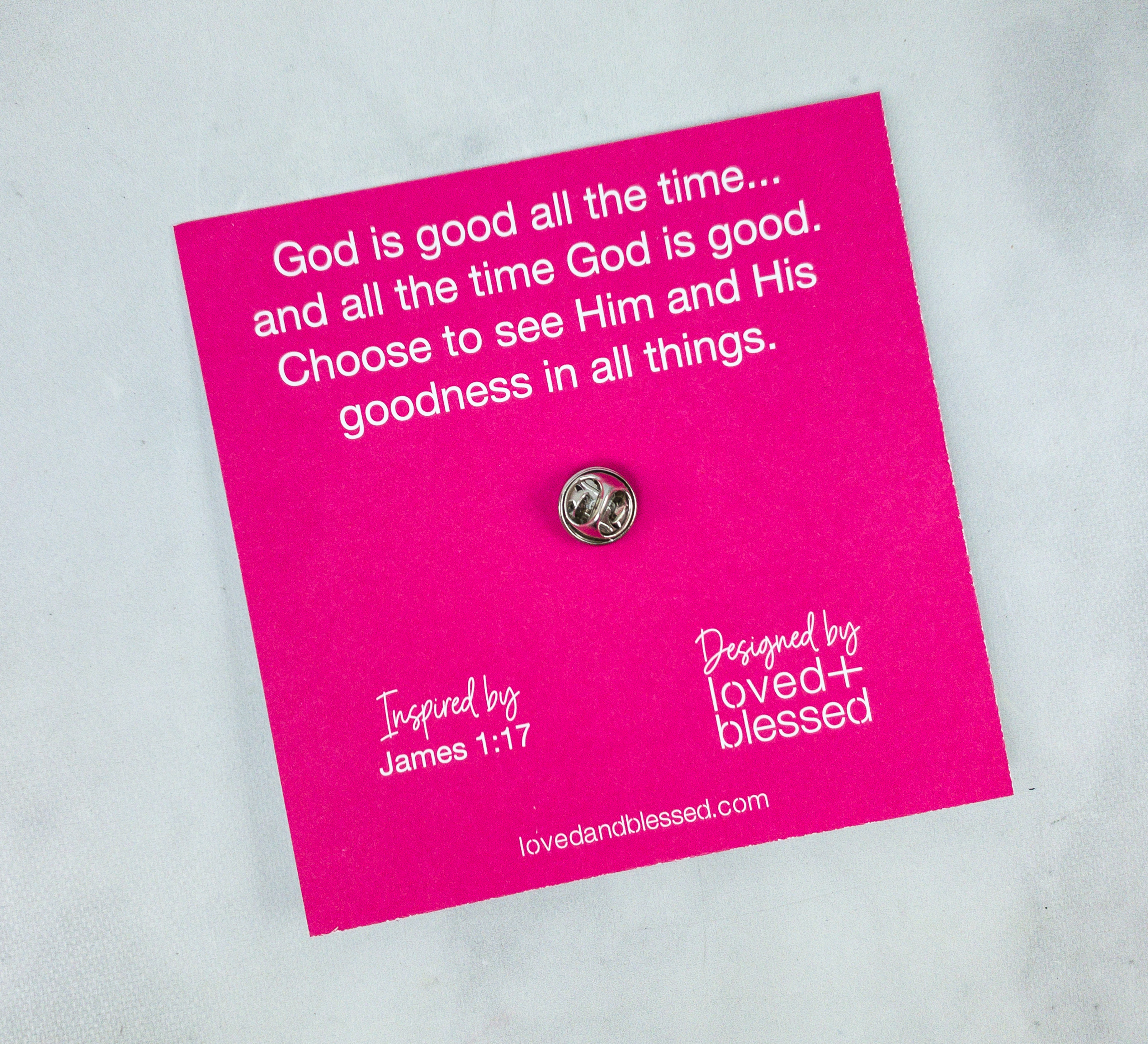 The back of the packaging also has inspiring words, based on James 1:17. Each pin is also supported by a butterfly clutch.
God is good all the time… and all the time God is good. Choose to see Him and His goodness in all things.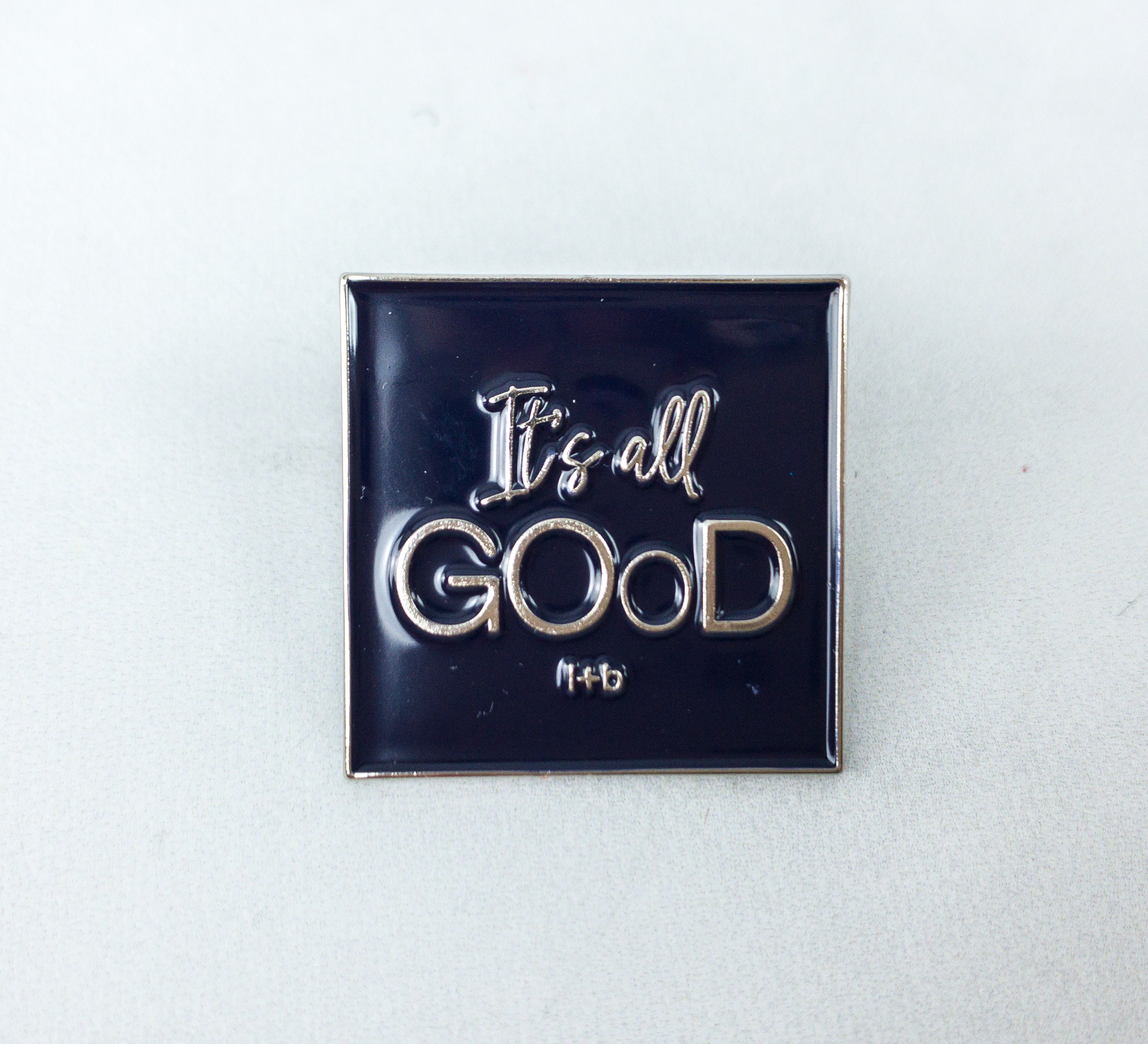 It's a nice pin and I love that it has a classic appeal. It can be attached to a bag or simply displayed along with other pins in your collection.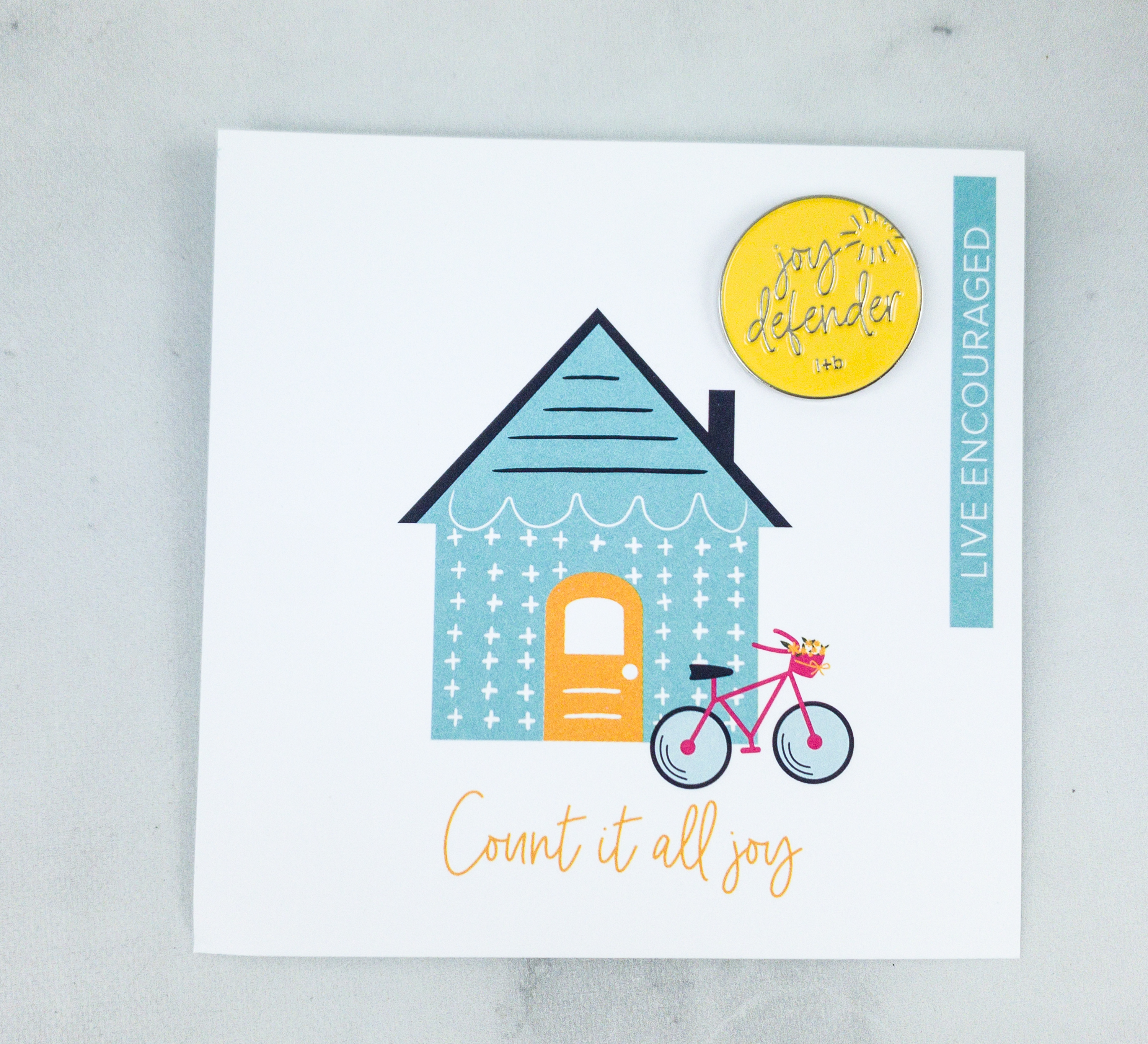 Joy Defender Pin. The second pin in this month's box is certainly as bright as the sun! On the card packaging, you can find the positive message "Count it all joy".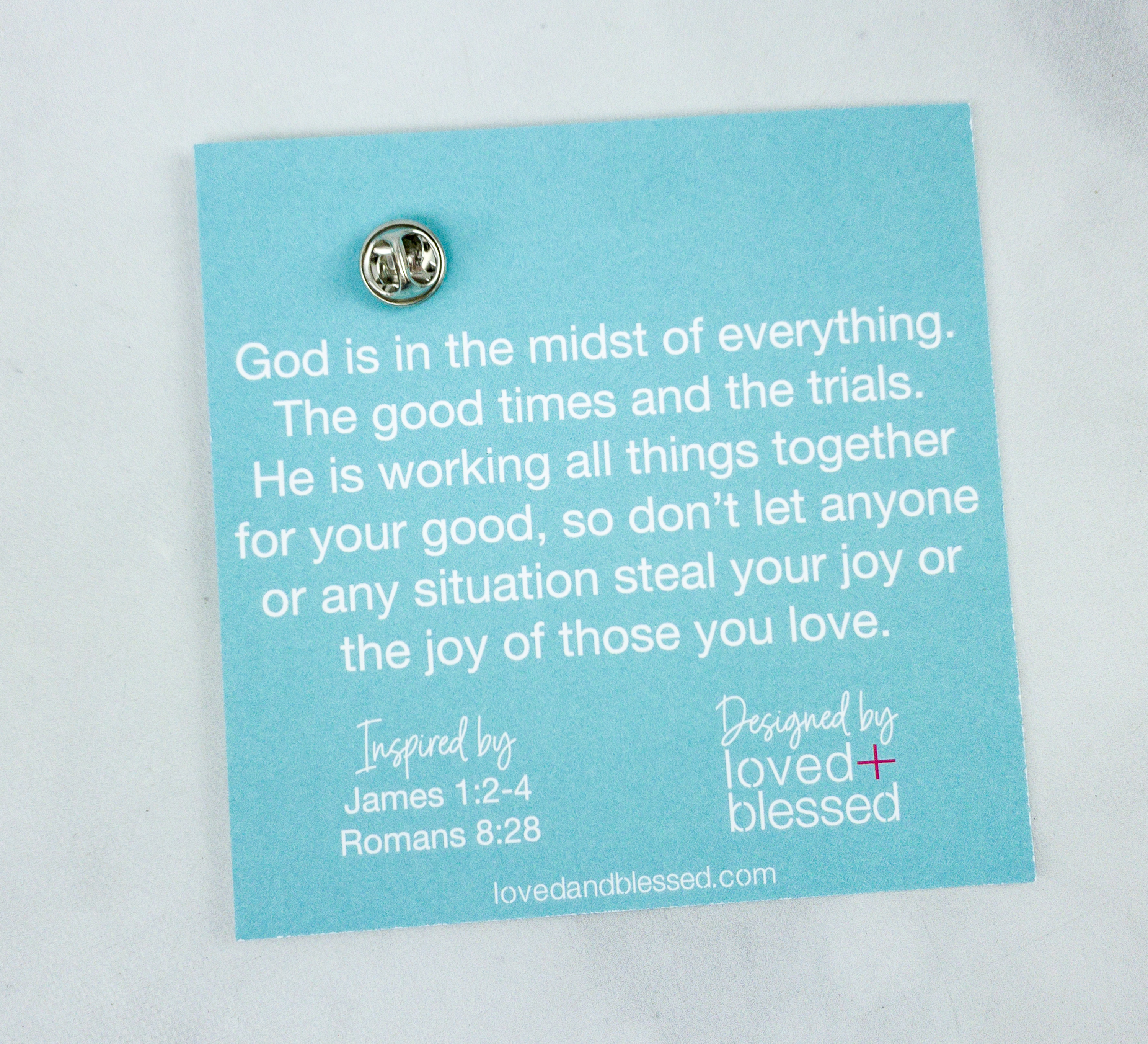 Don't forget to look at the back of the packaging, as there you can find some inspiring word based from James 1:2-4 and Romans 8:28.
God is in the midst of everything. The good times and the trials. He is working all things together for your good, so don't let anyone or any situation steal your joy or the joy of those you love.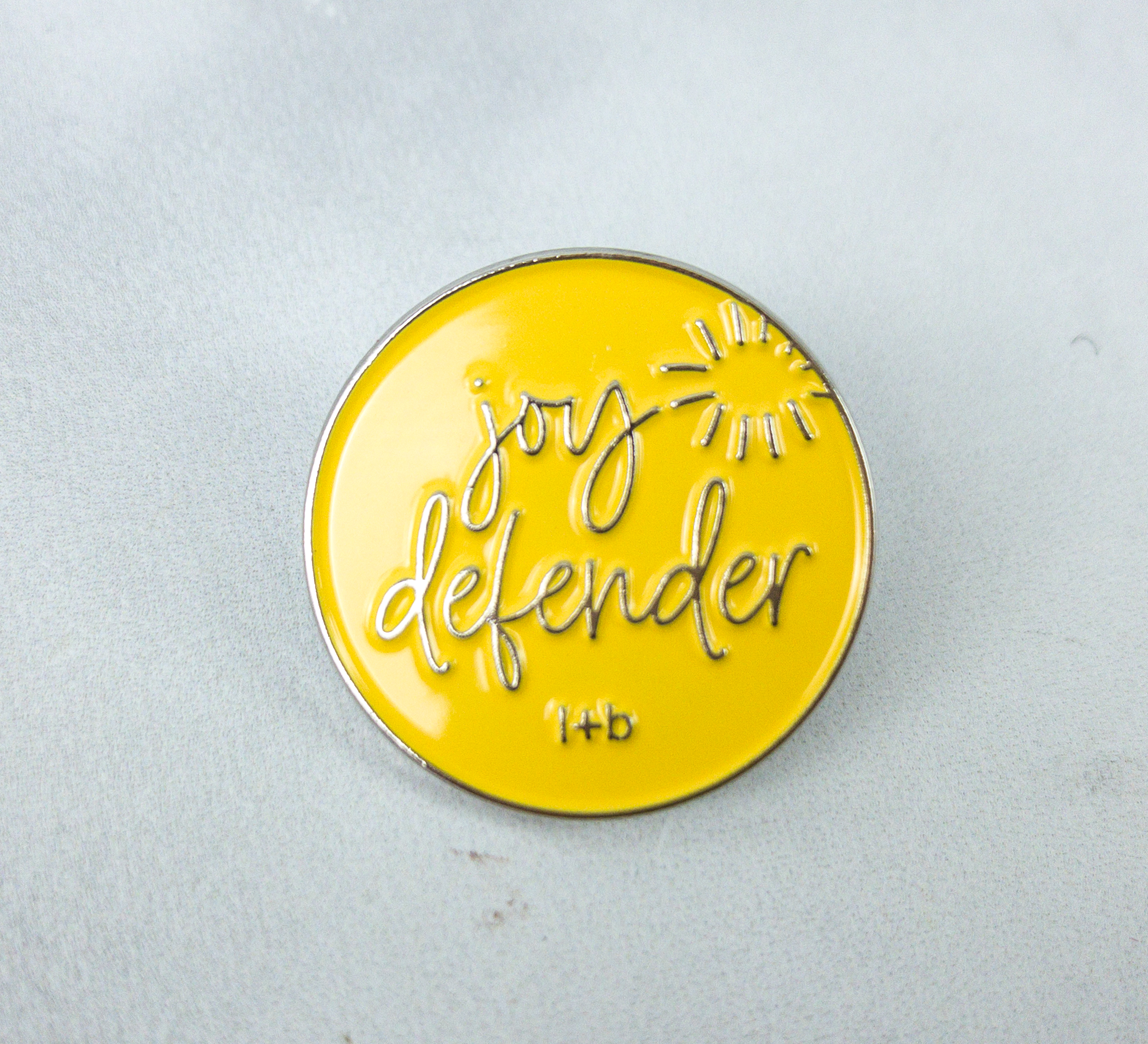 I really like the bright yellow color of this pin, it just made my day brighter and happier!
Love + Blessed Pin. I'm glad to see a beautiful pink pin in this set, and it's the Loved+Blessed box's logo! Just like the first two pins, the card has the beautiful words "There is always hope".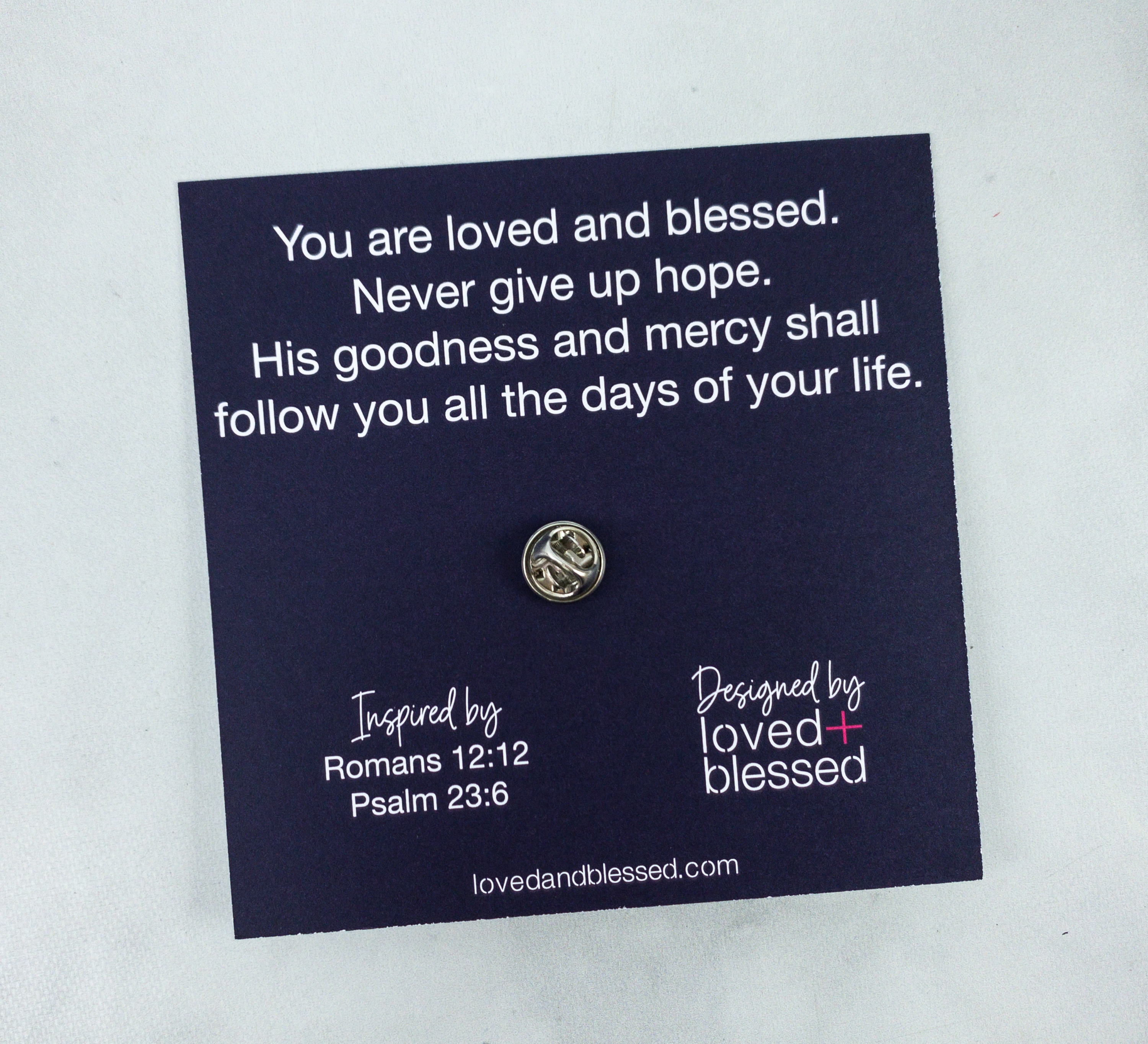 The beautiful message at the back of the card is inspired by Romans 12:12 and Psalm 23:6.
You are loved and blessed. Never give up hope. His goodness and mercy shall follow you all the days of your life.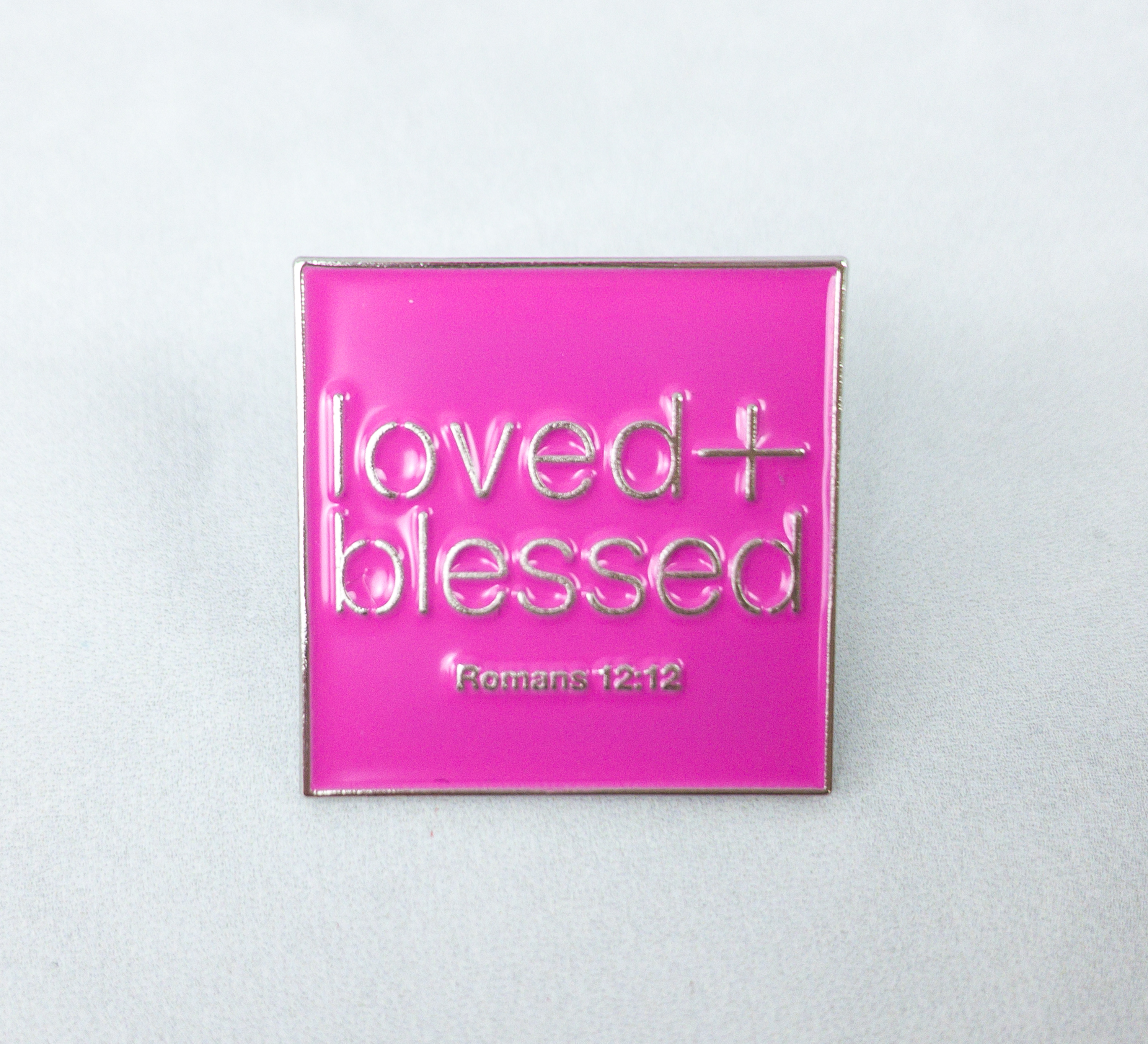 Aside from the familiar Loved+Blessed inscription, it also includes the book, chapter, and verse number where they got the name of the box, Romans 12:12.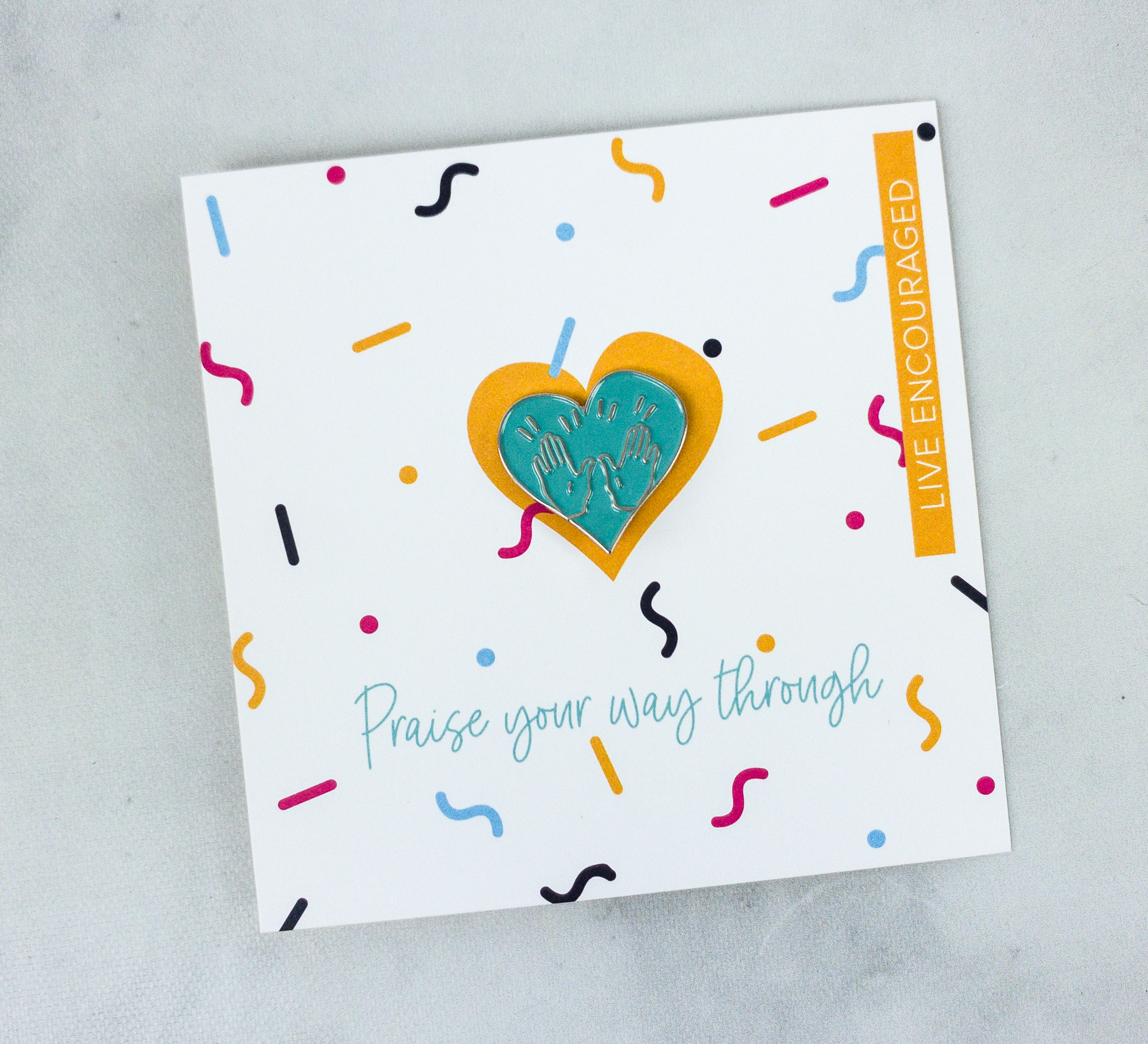 Praise Your Way Through Pin. The last pin's card comes with the colorful confetti prints, and the nice words "Praise your way through".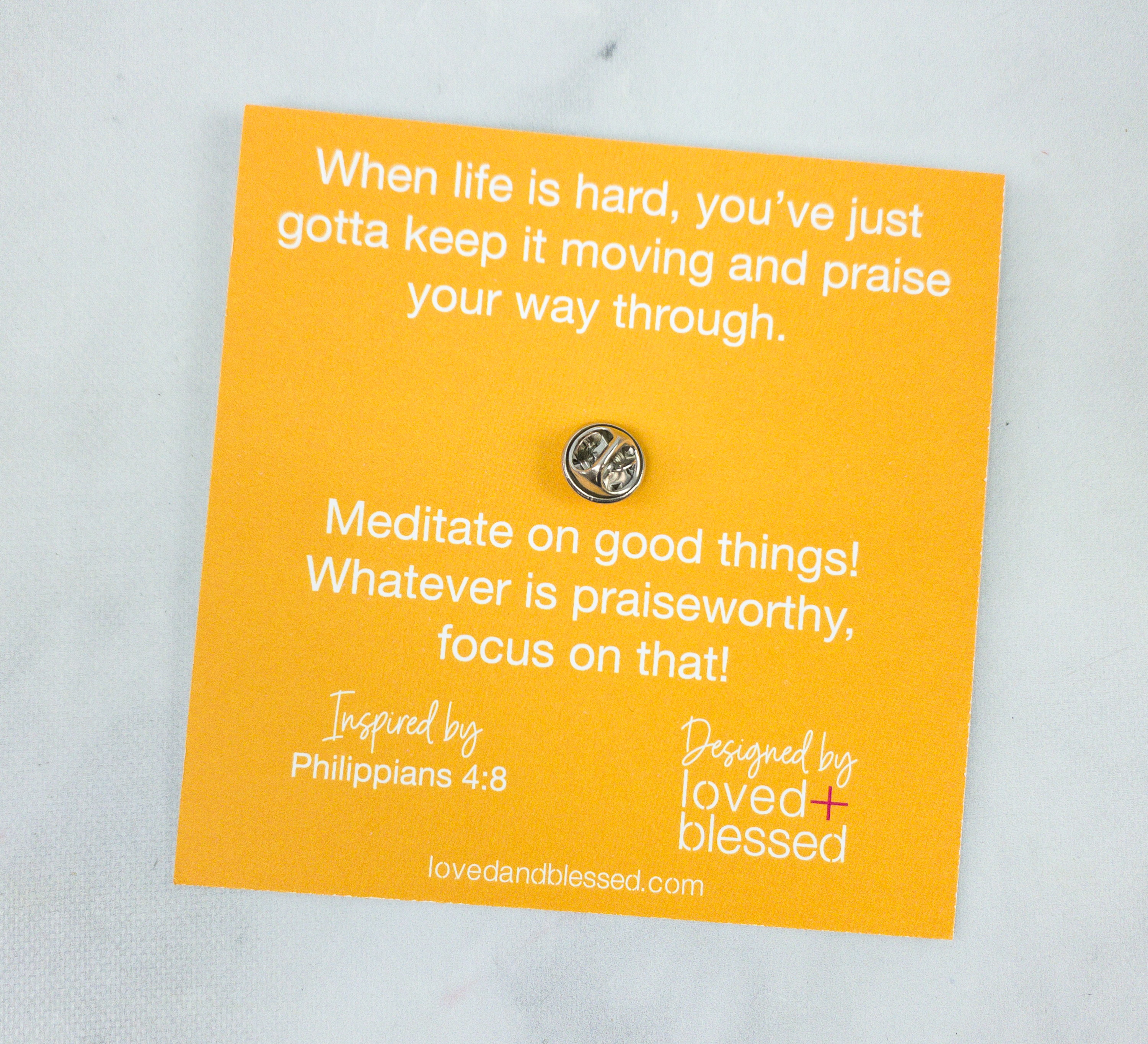 The message at the back is inspired by Philippians 4:8
When life is hard, you've just gotta keep it moving and praise your way through. Meditate on good things! Whatever is praiseworthy, focus on that!
It's a turquoise- colored heart with hands that are raised to praise! It's my favorite among the pins that I received in this box!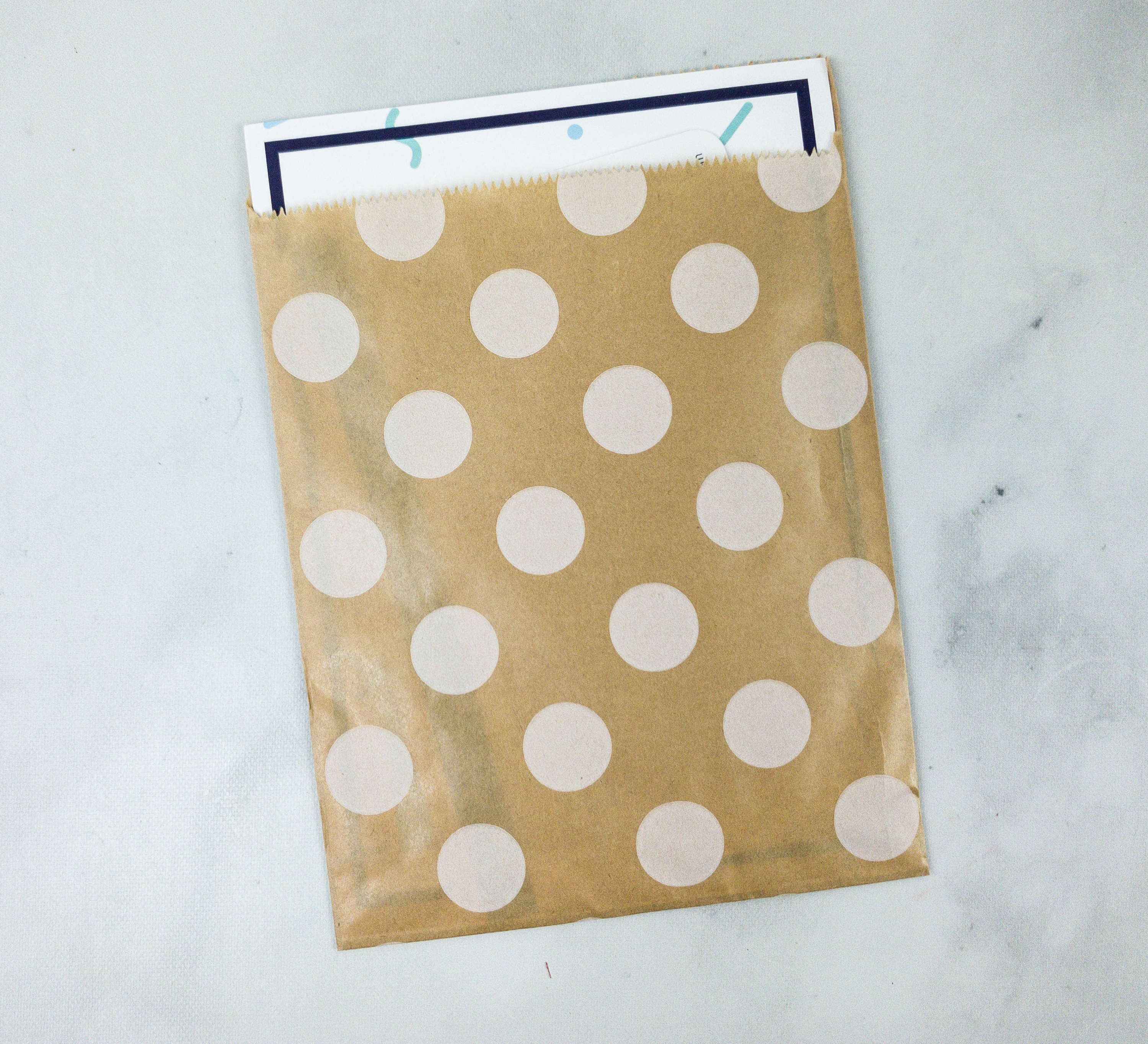 Encouragement Kit. The encouragement kit is something that you can share with others so that they can focus on all the good things as well! The items are placed in a cute polka dot paper bag.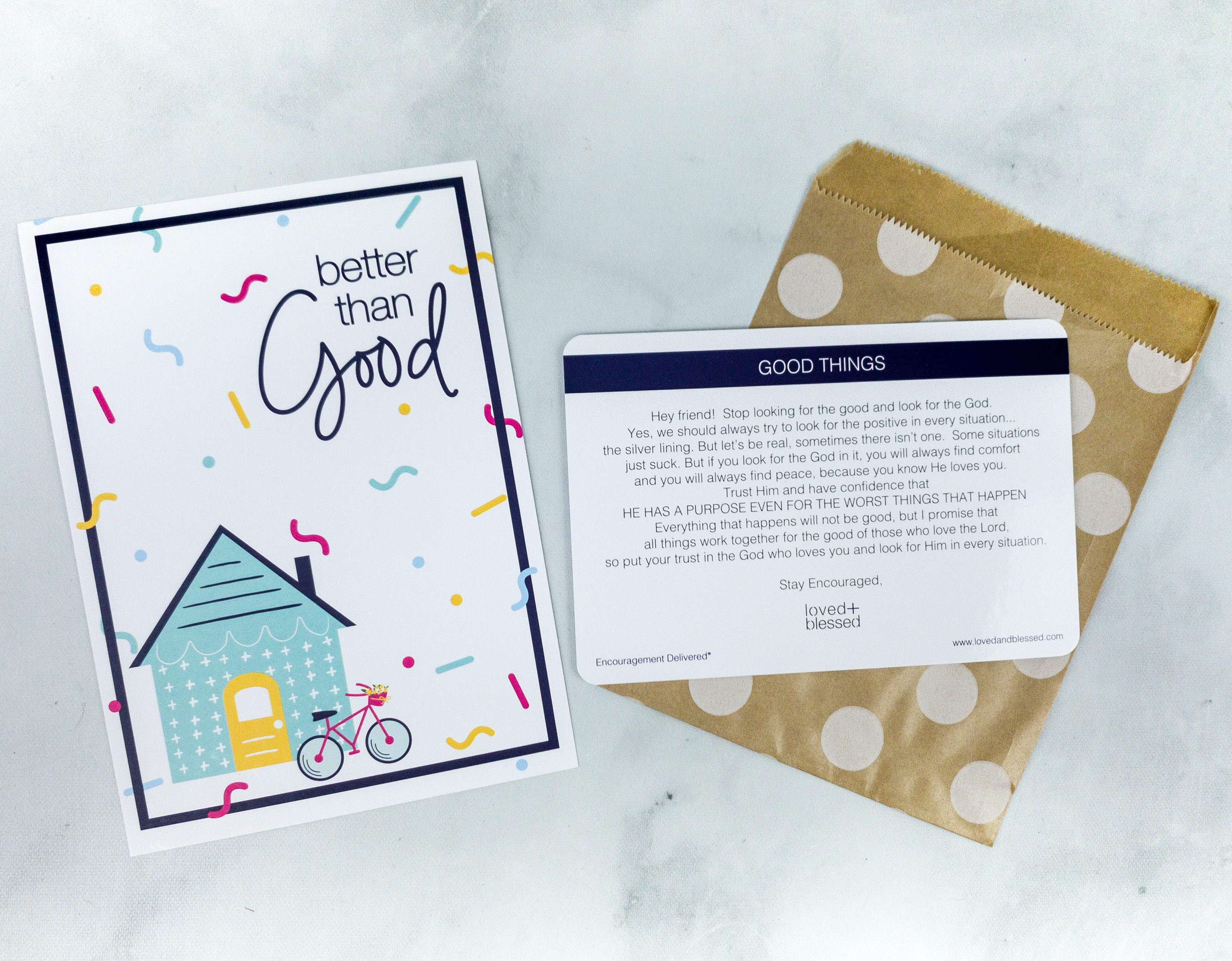 It's a set of an extra mini-poster and a theme card.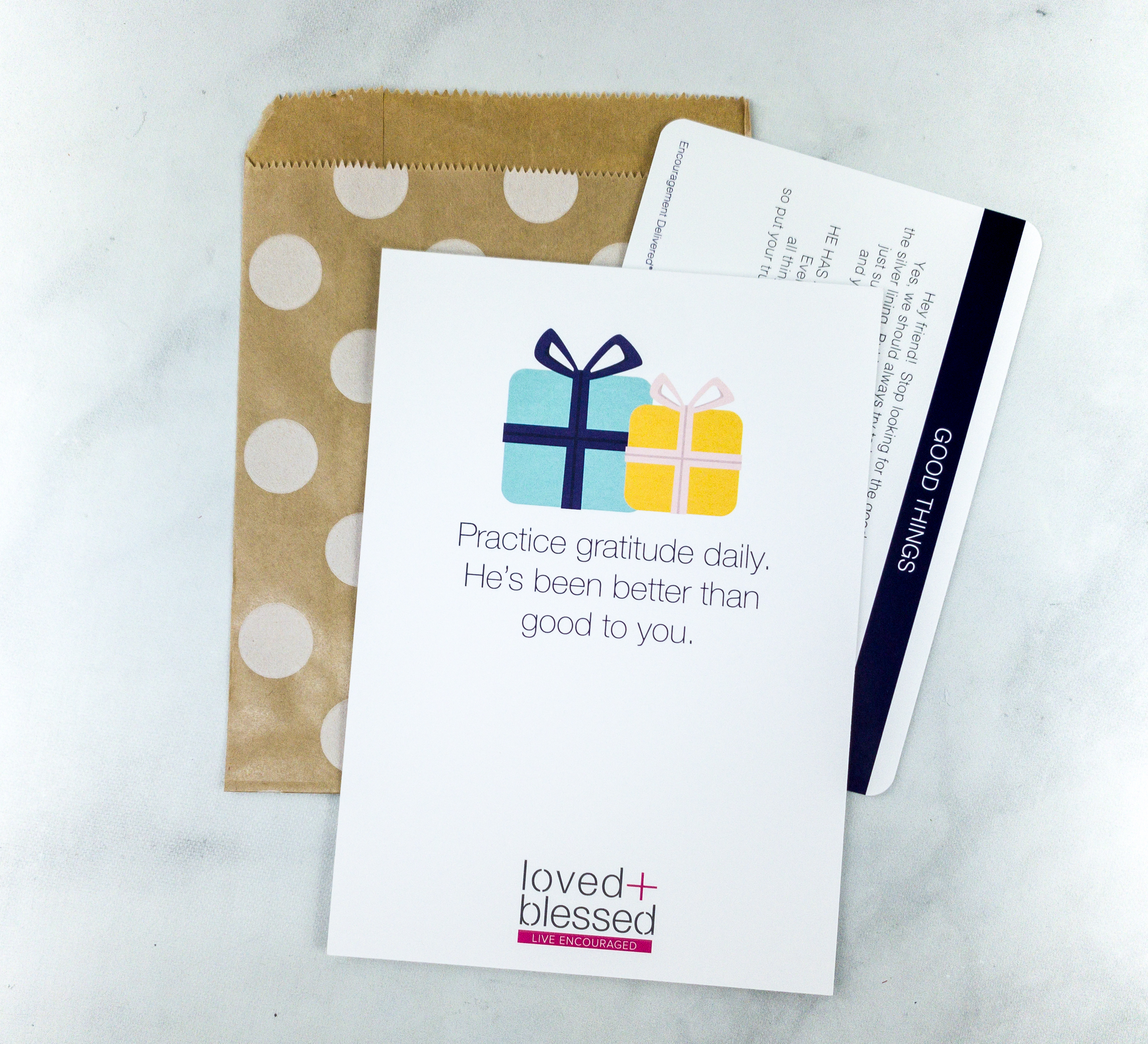 You can give it to a family member or friend who needs some cheering up. This is a good way to remind them that gratitude is always a good attitude!
This month's Loved+Blessed box is filled with great (and colorful!) things. The theme is all about showing how good God is in our life! The pins are all nice, and I love that I can also share the love and blessings with others, especially that they included an encouragement kit that contains another poster and theme card. All the messages that I got from the items in this box are inspirational, and they really made me feel amazing, blessed, and truly happy! I can't wait to share the goodness with another person, and show the world how great God is!
What did you think of Loved + Blessed this month?