Loot Fright is a bimonthly mystery crate subscription packed full of horror items featuring scary movie franchises, characters and more – like zombies, slashers, and other frightful delights! Boxes include $50+ in merchandise.
DEAL: Save 15% on any subscription plan when you use this link and coupon code HELLOSUBSCRIPTION15.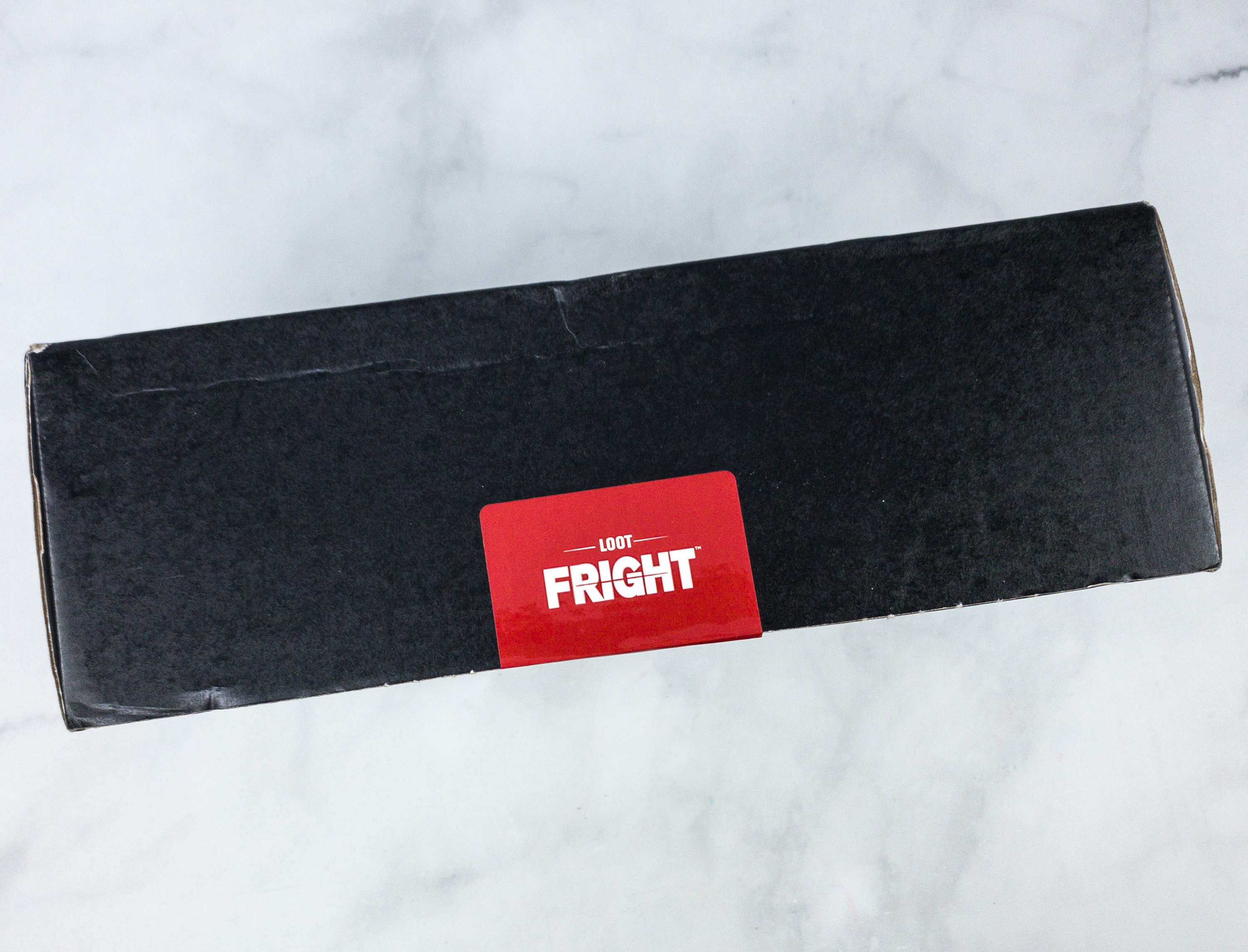 The items arrived in a simple black box. The box is sealed with a Loot Fright sticker.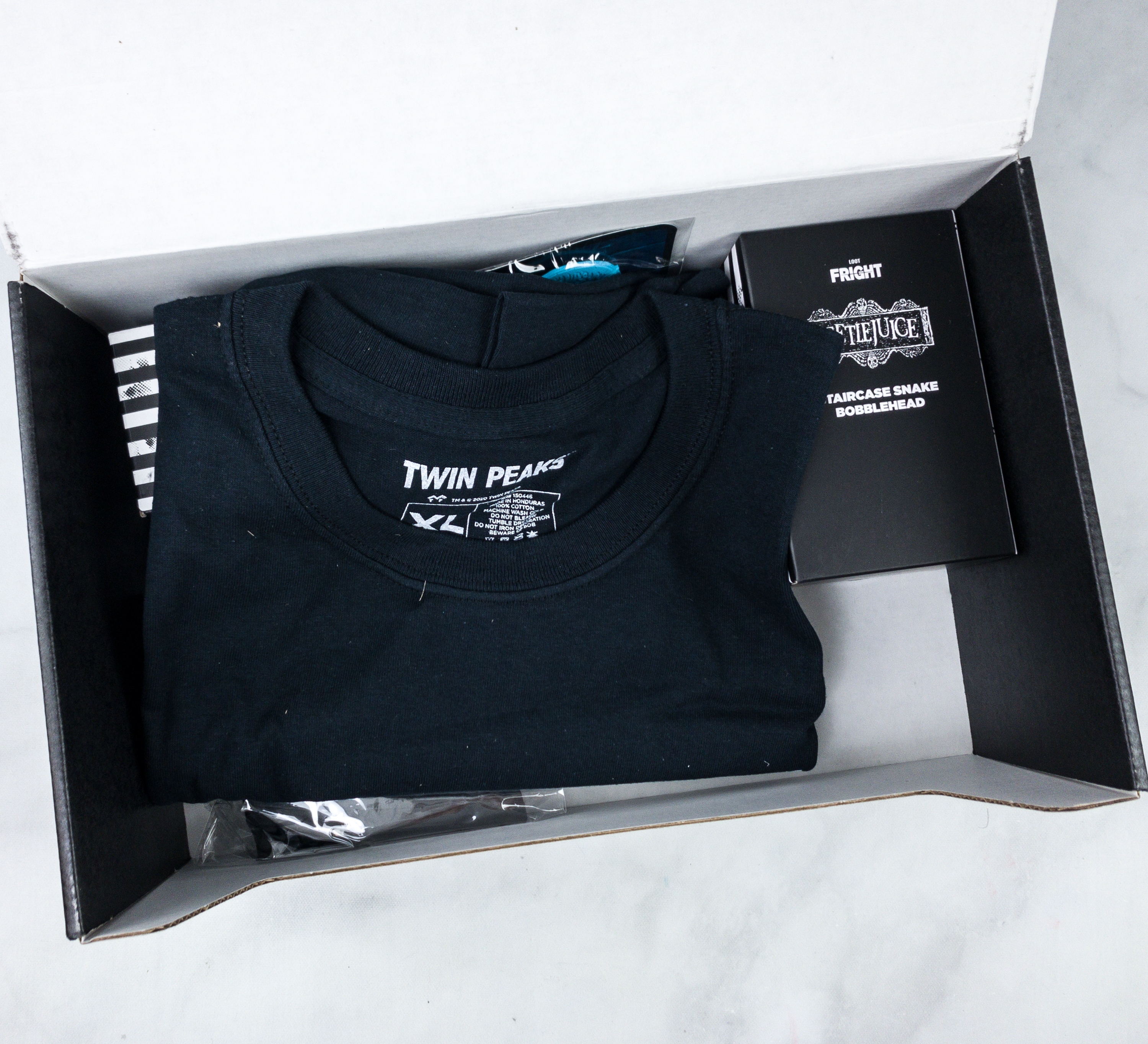 As always, there were no fillers or extra packaging.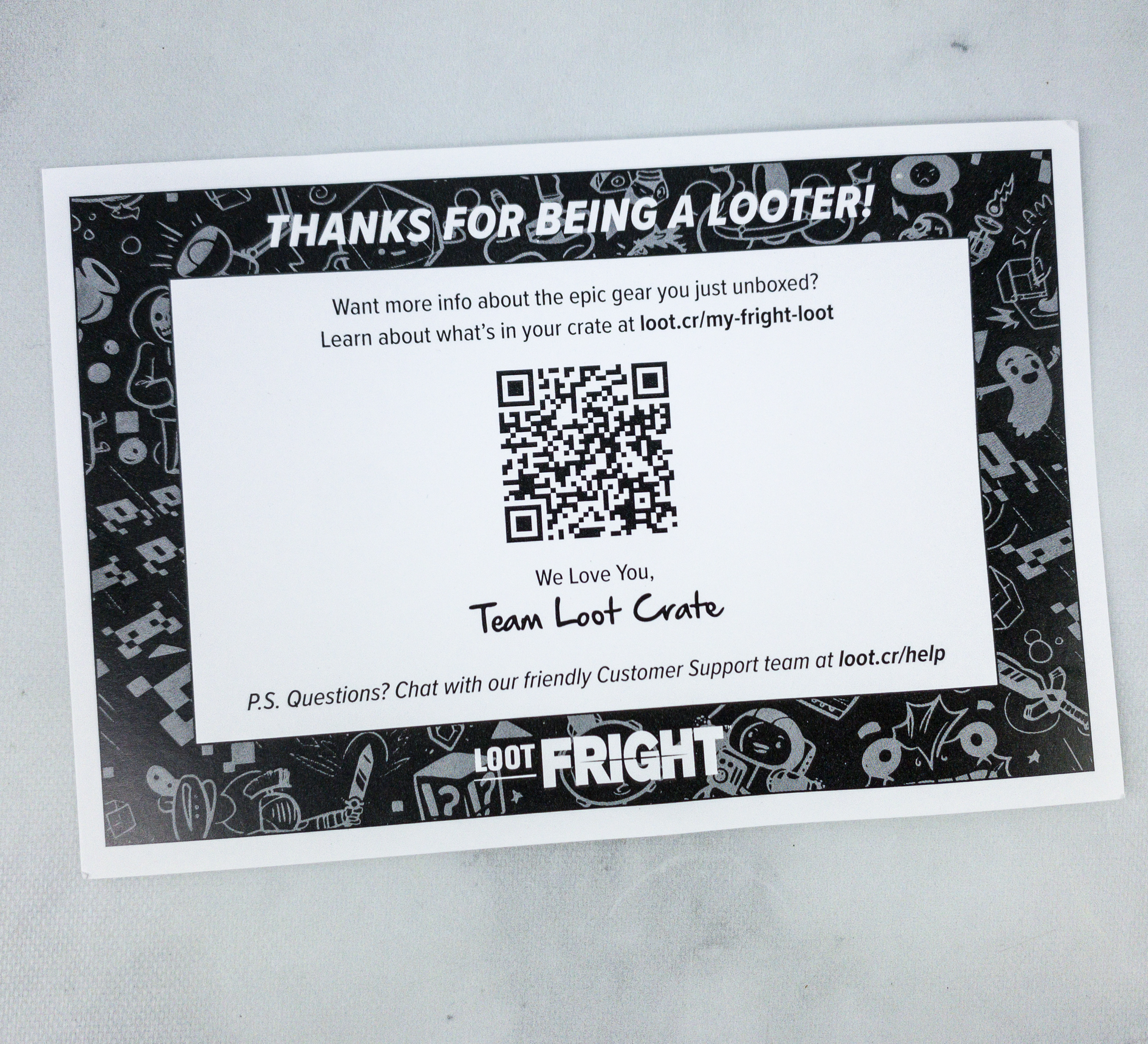 Inside the box is a card with QR code that we can use to learn more about this crate.
Everything in the March 2020 box! This month's Loot Fright theme is POSSESSIONS!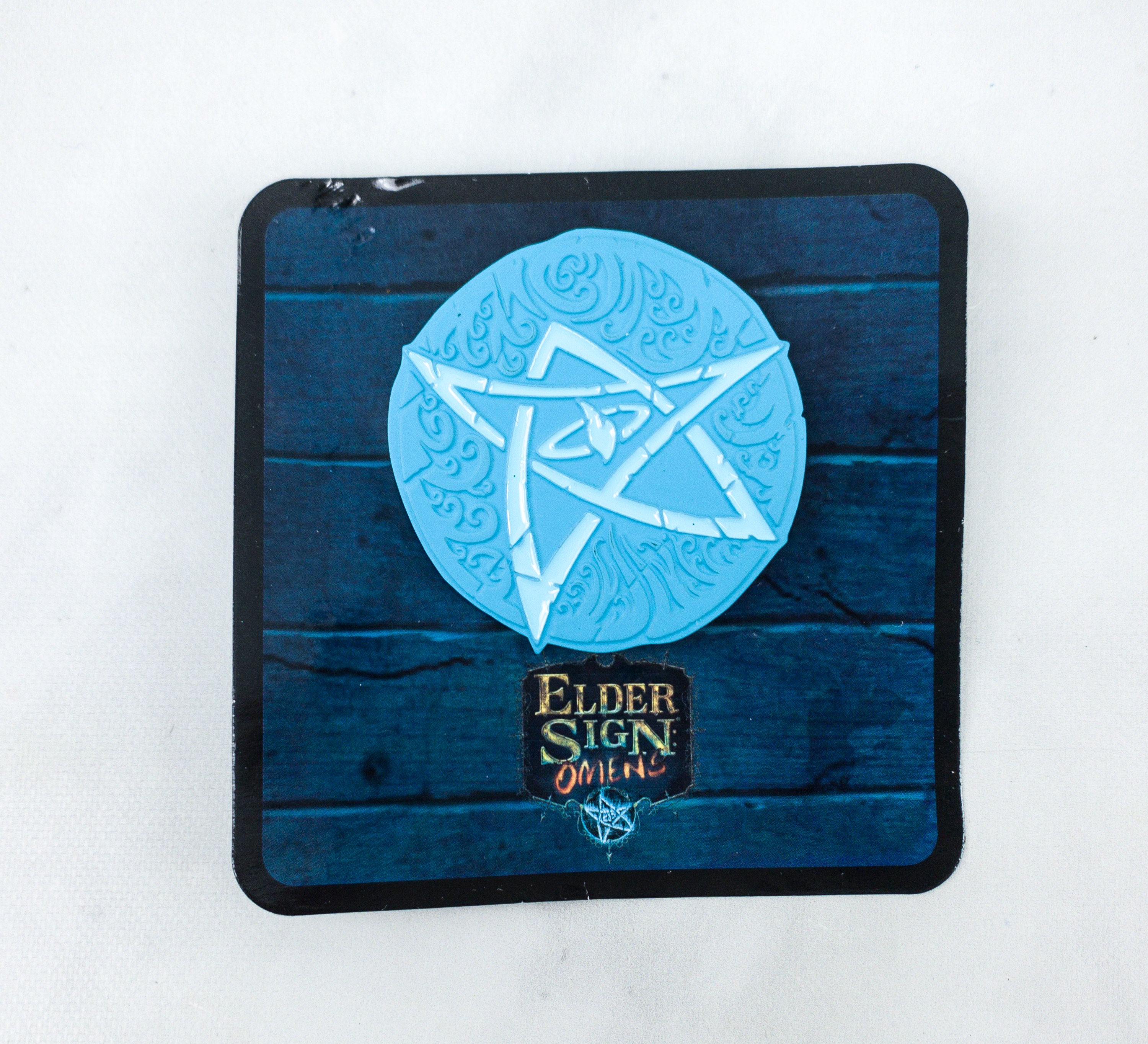 Exclusive Elder Sign: Omens Pin. This month's featured pin is from Elder Sign: Omens, a well-known video game developed based on the Elder Sign board game.
The pin is well-detailed. It does look like the one on the game's logo. It makes a great addition to my pin collection!
Exclusive The Exorcist Sleep Mask. The mask came in a smooth, black pouch bag with a creepy image of the demon from the horror movie Exorcist.
The mask and the pouch are equally scary!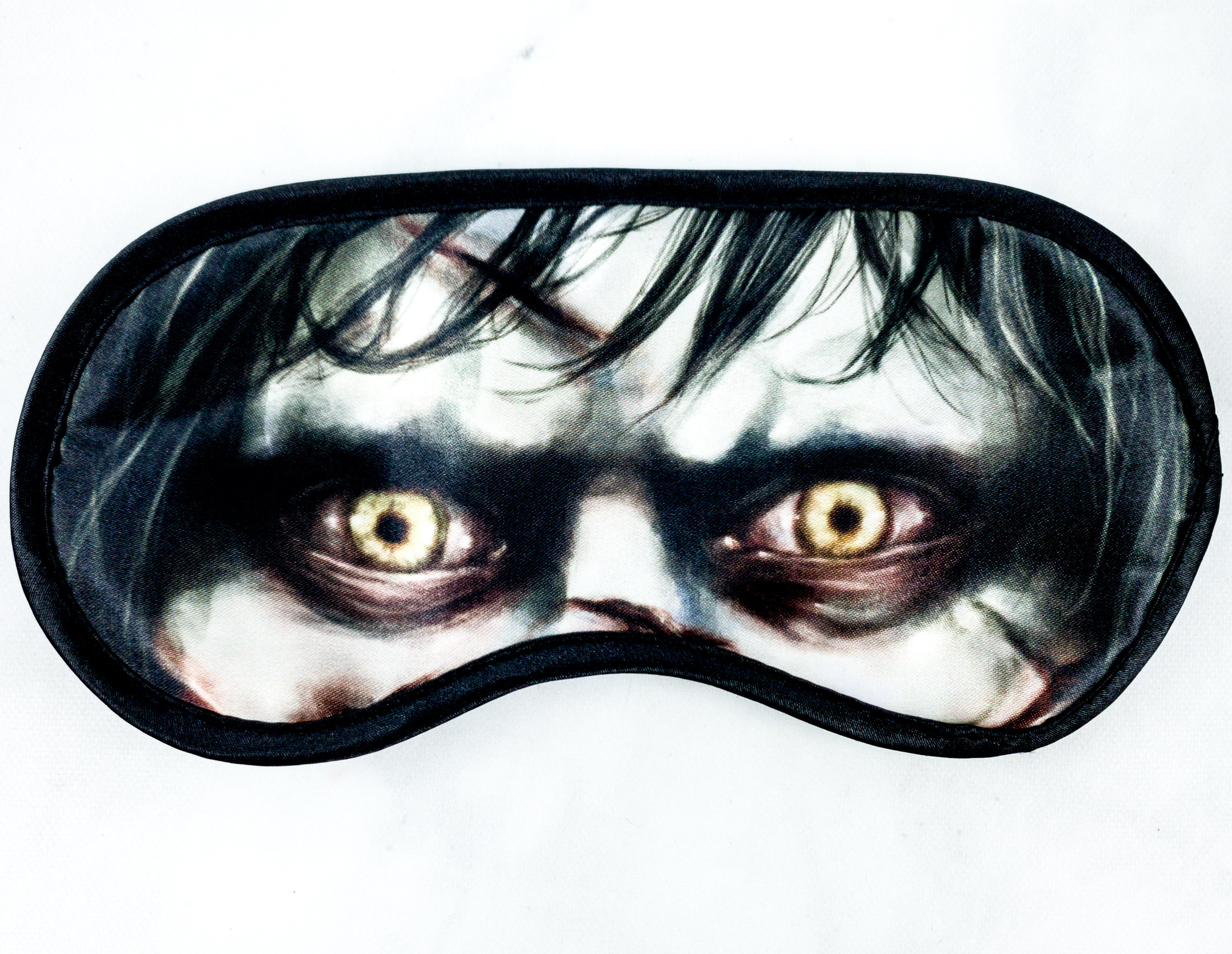 This is definitely not your ordinary sleeping mask, as it features a frightening photo of the devil inside the possessed body.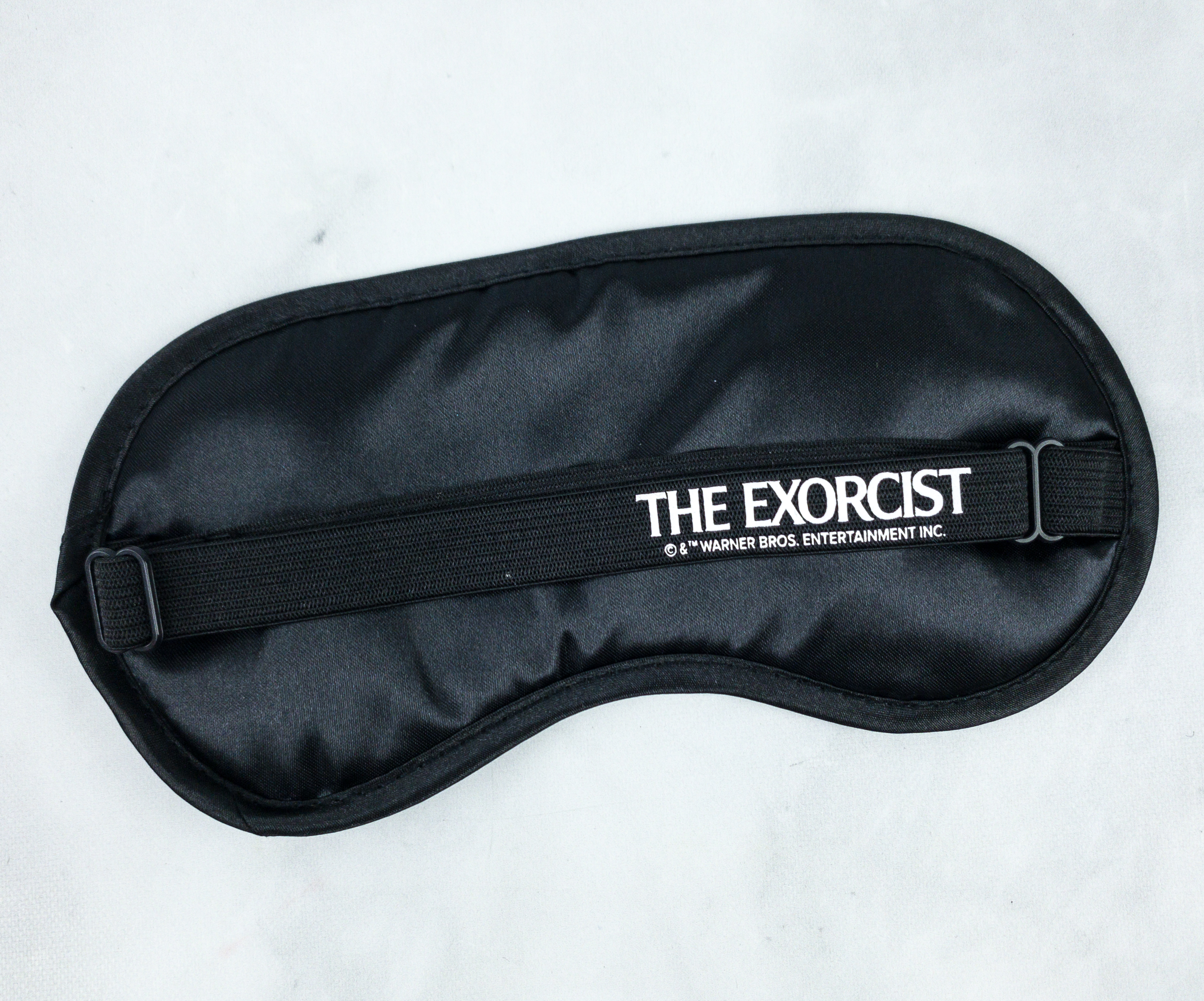 The back is soft, cushy, and smooth, with a built-in, adjustable elastic strap.
Exclusive Twin Peaks T-Shirt. This box would not be complete without their exclusive Loot Fright Graphic shirt!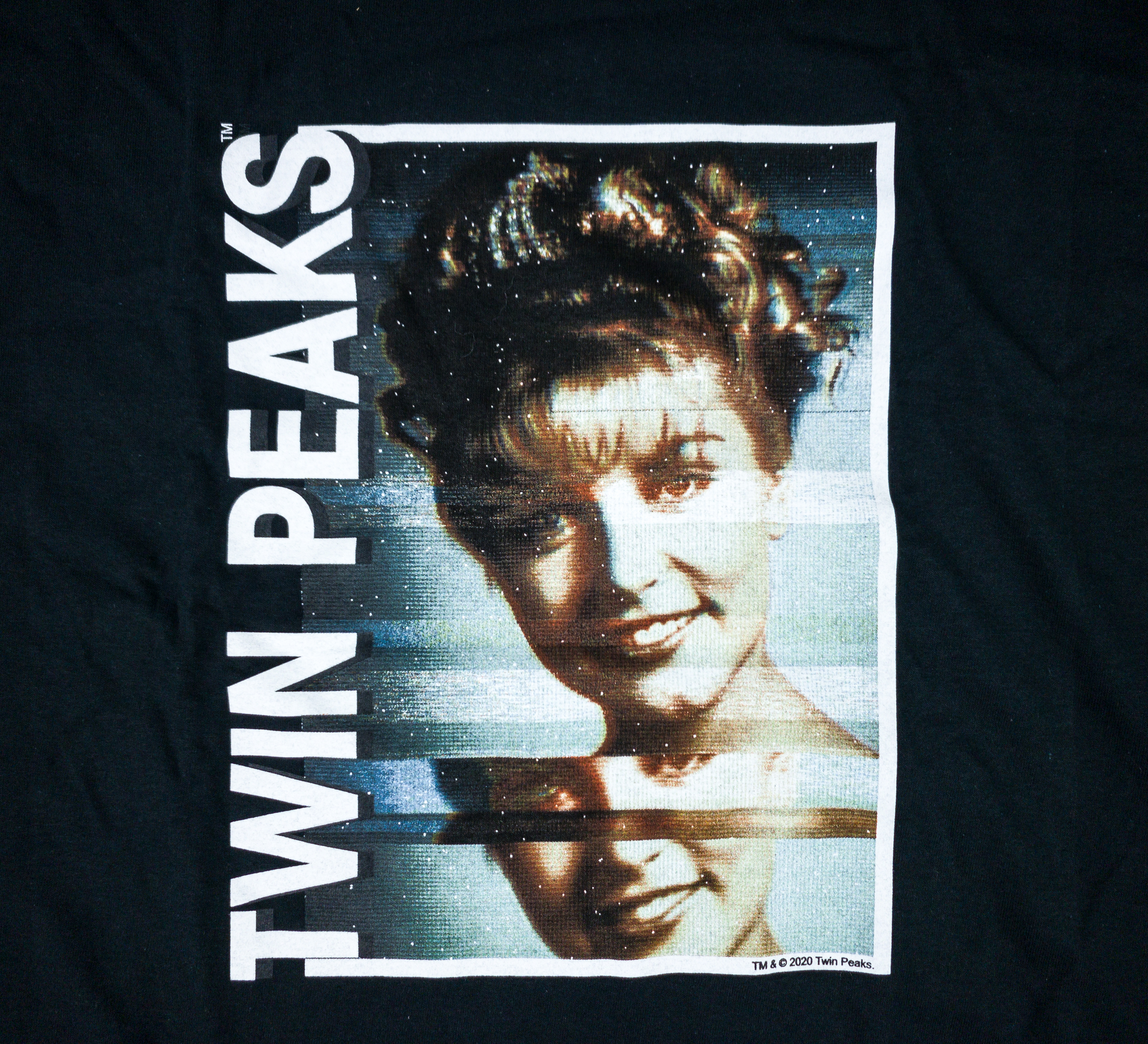 This month's featured shirt is a black, round neck tee made from high-quality and soft fabric. It features the photo of Laura Palmer, a popular high school student who was brutally murdered in Twin Peaks 1989.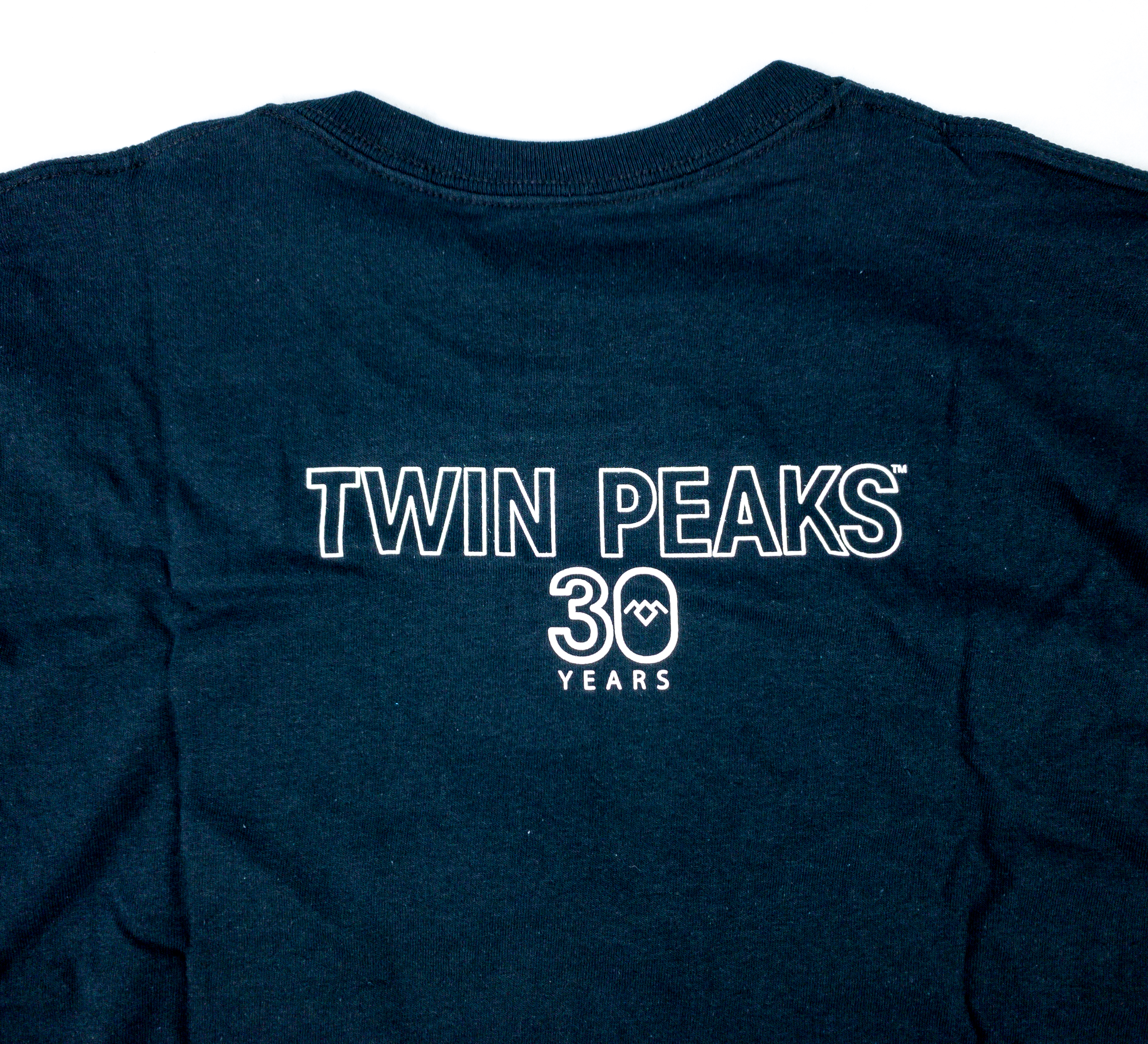 Printed at the back of the shirt is the TWIN PEAKS 30 years, in celebration of its 30th year anniversary.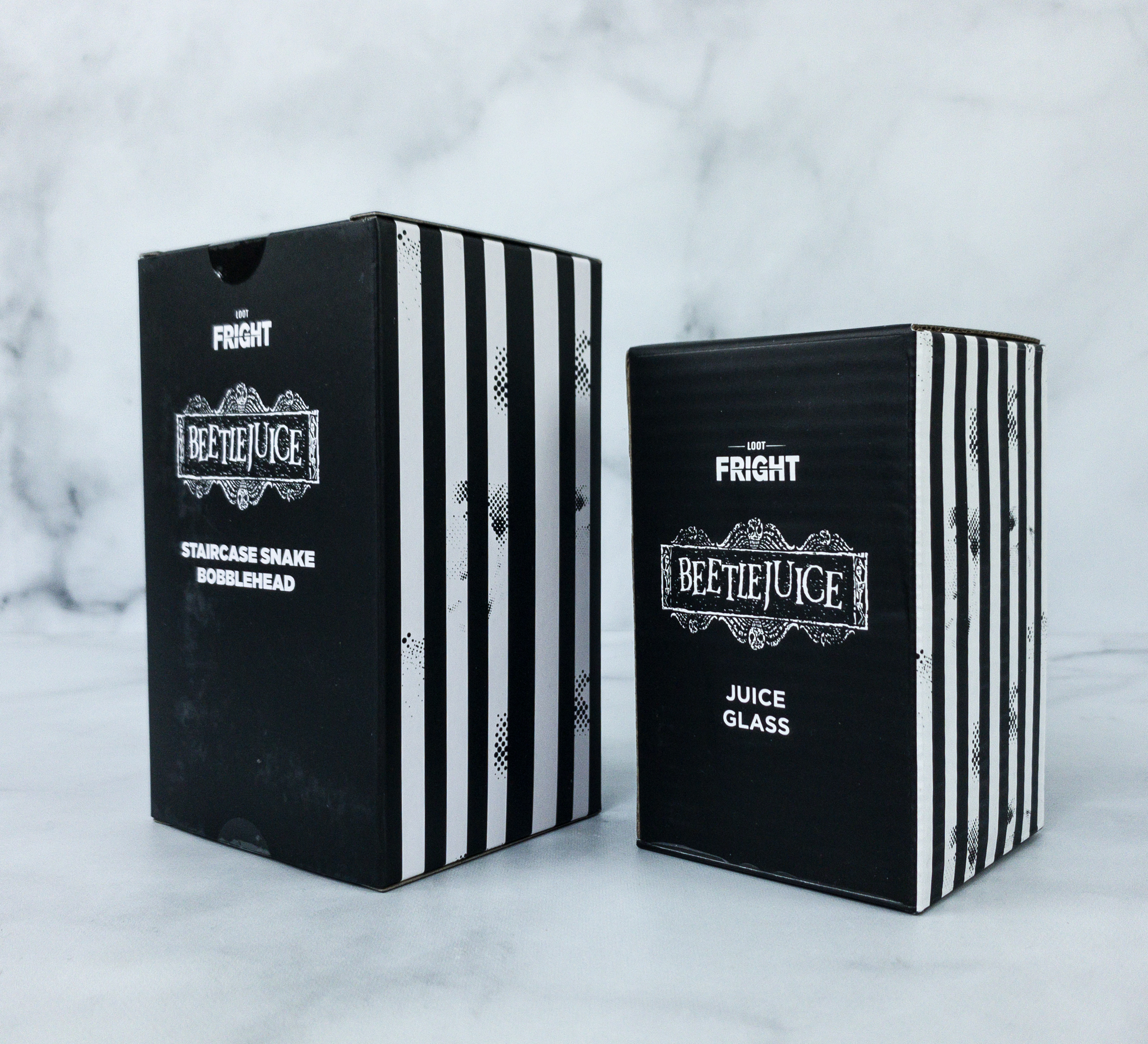 The next two items came in a black carton case with stripes on the sides.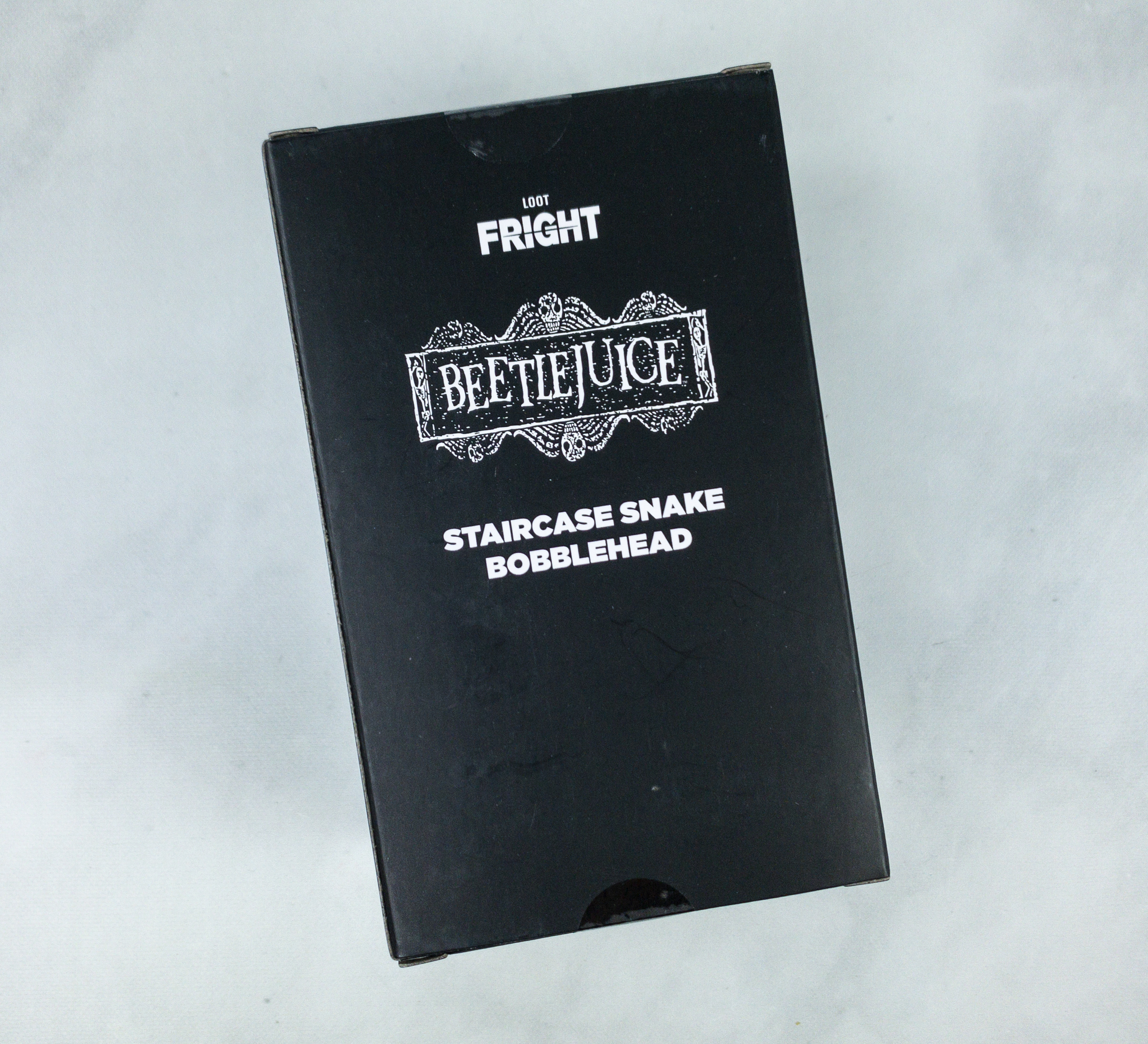 Exclusive Beetlejuice Bobblehead. Beetlejuice is an American horror-comedy film released in 1988. It features Adam and Barbara Maitland, and the very rude, crude, and perverted ghost Betelgeuse pronounced as Beetlejuice.
It's been a while since I last received a bobblehead figurine! This one features Betelgeuse's huge head with a rattlesnake-like body crawling up the staircase.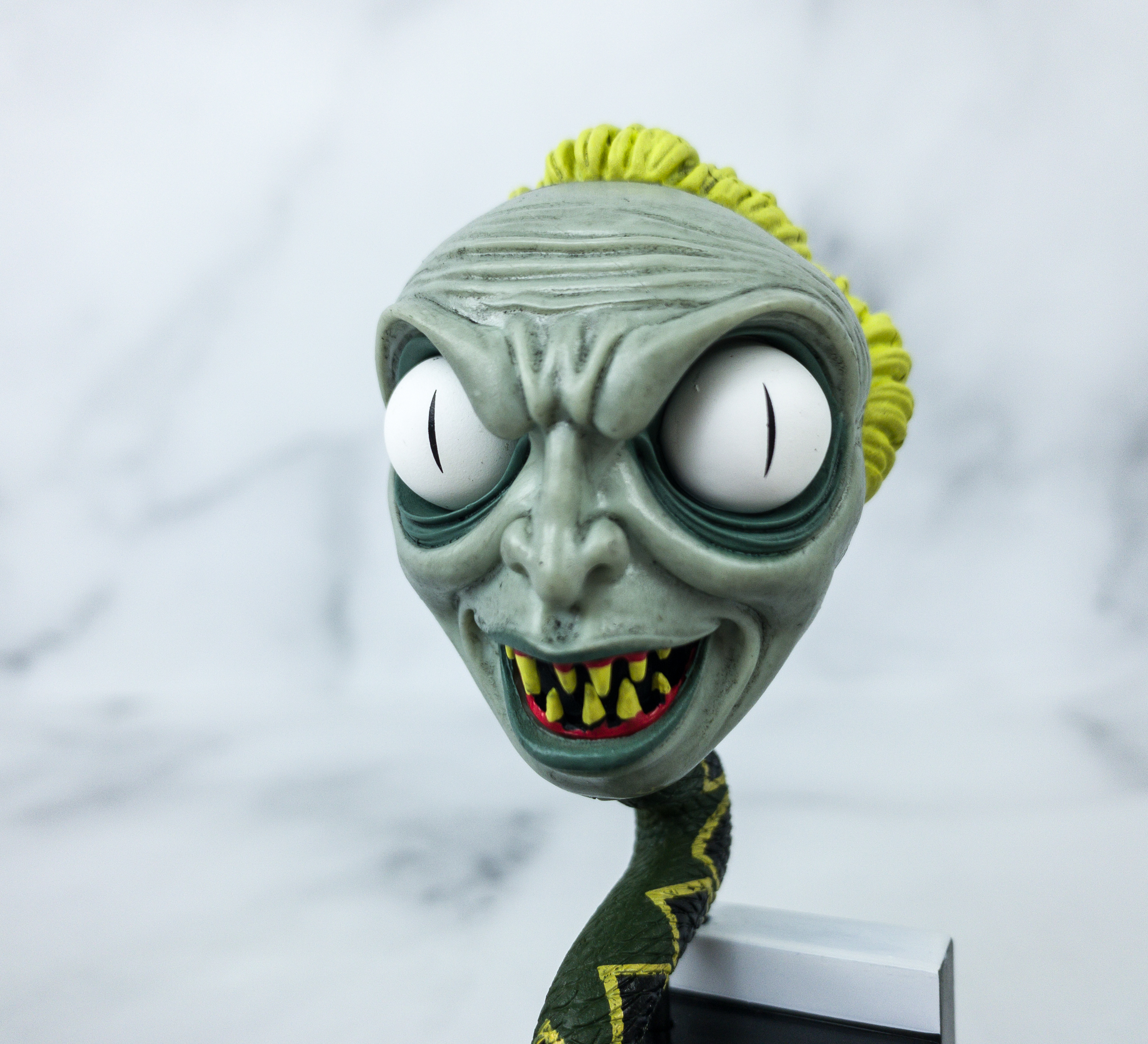 They captured Betelgeuse's scary face really well. It has long sharp teeth, widely open snake-eyes, and crippled forehead.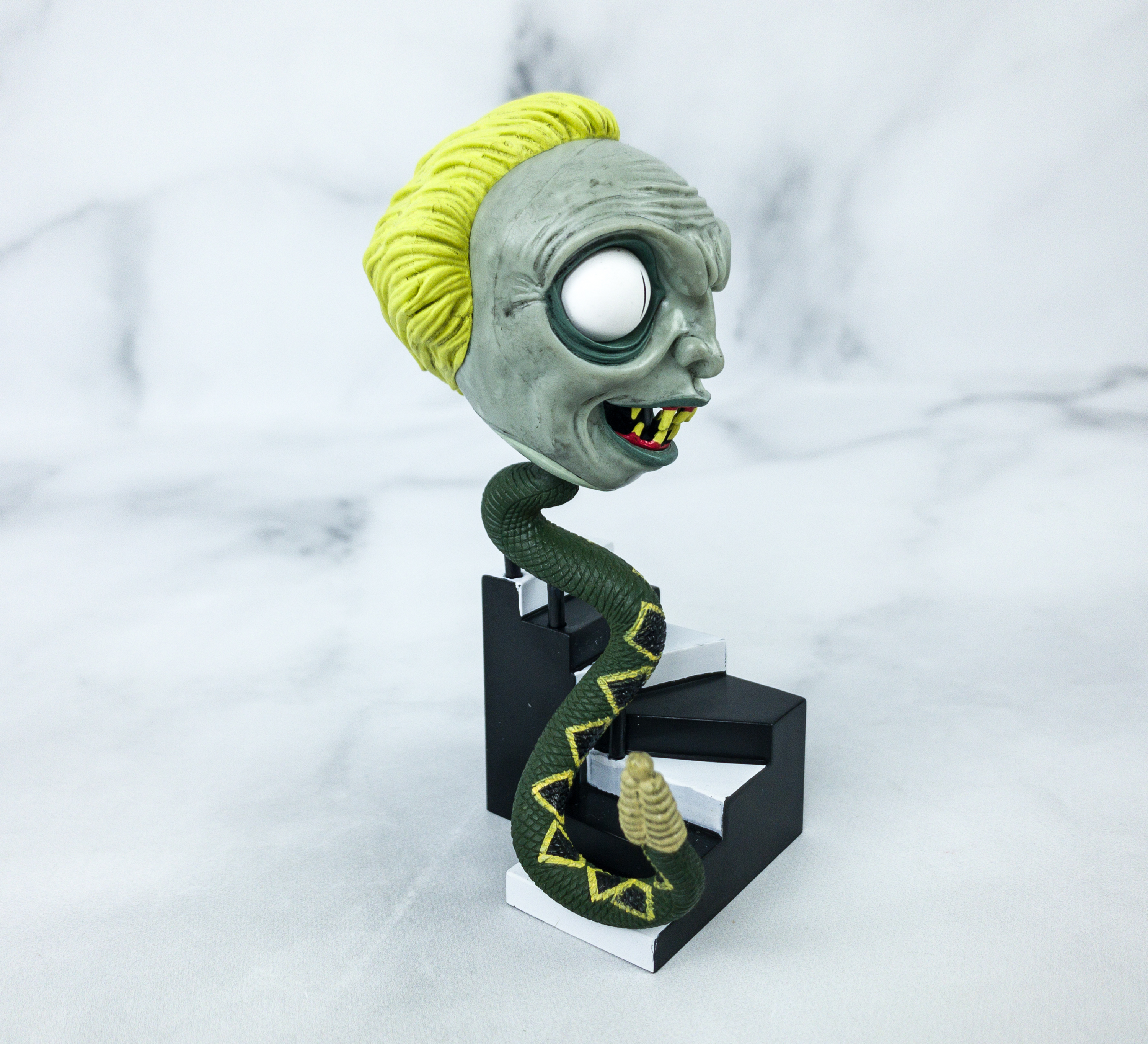 It's a well-designed figurine! I have to be careful on choosing where to place it because it can easily scare out anyone, especially in the dark!
Exclusive Beetlejuice Juice Glass. Here's another item featuring the Beetlejuice movie, it's a limited-edition Loot Fright juice glass!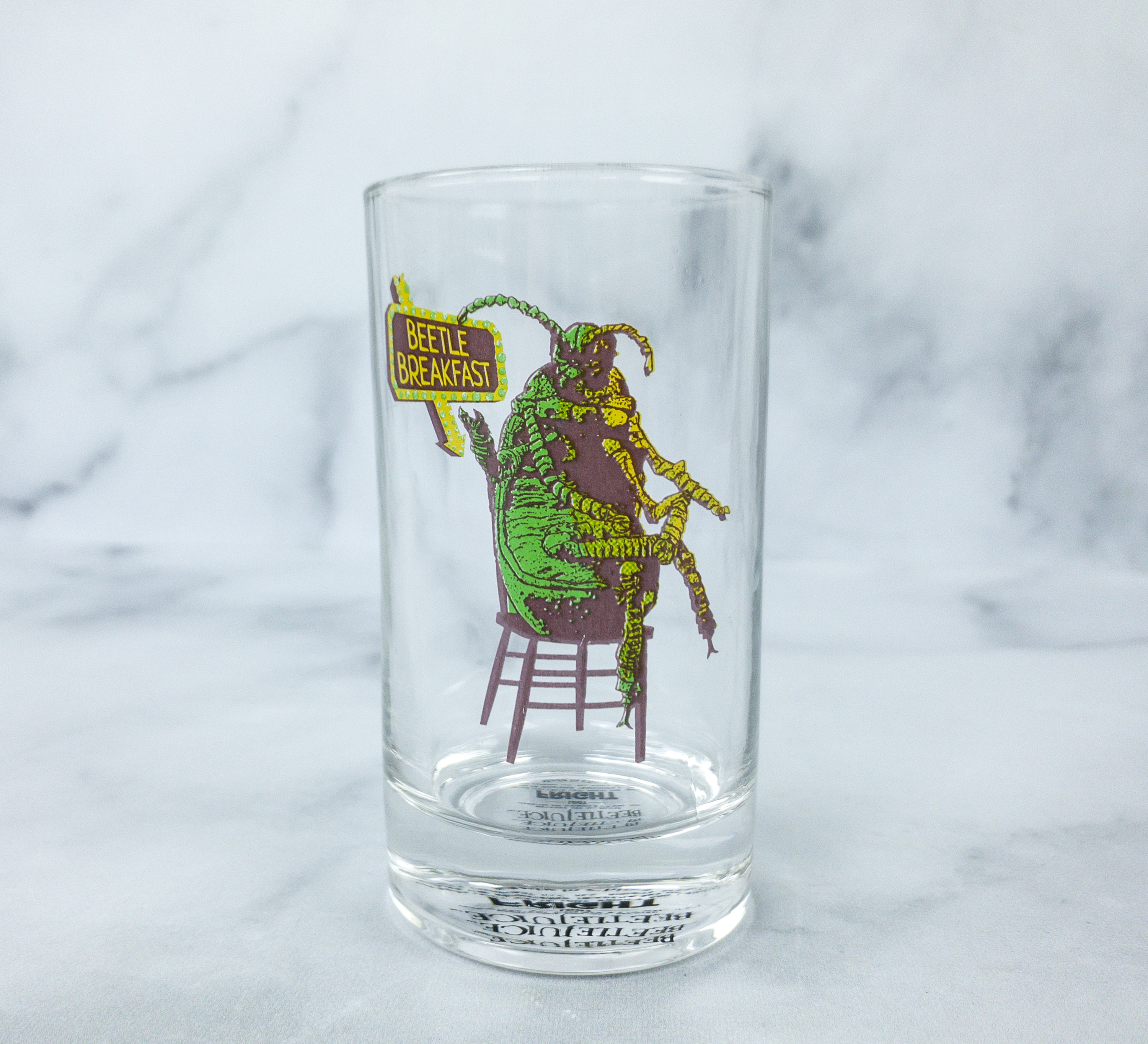 The glass has an illustration of the huge beetle sitting on a chair, as well as a poster that says Beetle Breakfast.
If you love to collect horror merchandise, Loot Fright is for you! This box from the Loot Crate family curates well-designed, limited-edition, horror-themed items in every box. They mostly feature well-known horror movies and series from various generations! I love all the items I received this month, especially the sleep mask. It's the most unique sleep mask I've ever had! The Beetlejuice figurine is also pretty awesome. It's deserving to be included in the list of the best figurines from Loot Fright!
What do you think of Loot Fright?