The Lippie Club (formerly KissMe Lipstick Club) is a monthly liquid lipstick subscription from LiveGlam. Every month for $19.99 you'll receive 3 new exclusive liquid lipsticks – all long-lasting, highly pigmented, and deliciously scented!
LiveGlam also offers the Brush Club + Eyeshadow Club subscriptions.
DEAL: Get to pick a FREE lippie with any subscription plan during the sign up process! Use this link to sign up and activate the deal – no coupon code required! You'll also save $10 on a 6-month plan or get a free month with an annual subscription! You can save 10% in the shop with coupon code HELLOBOXES.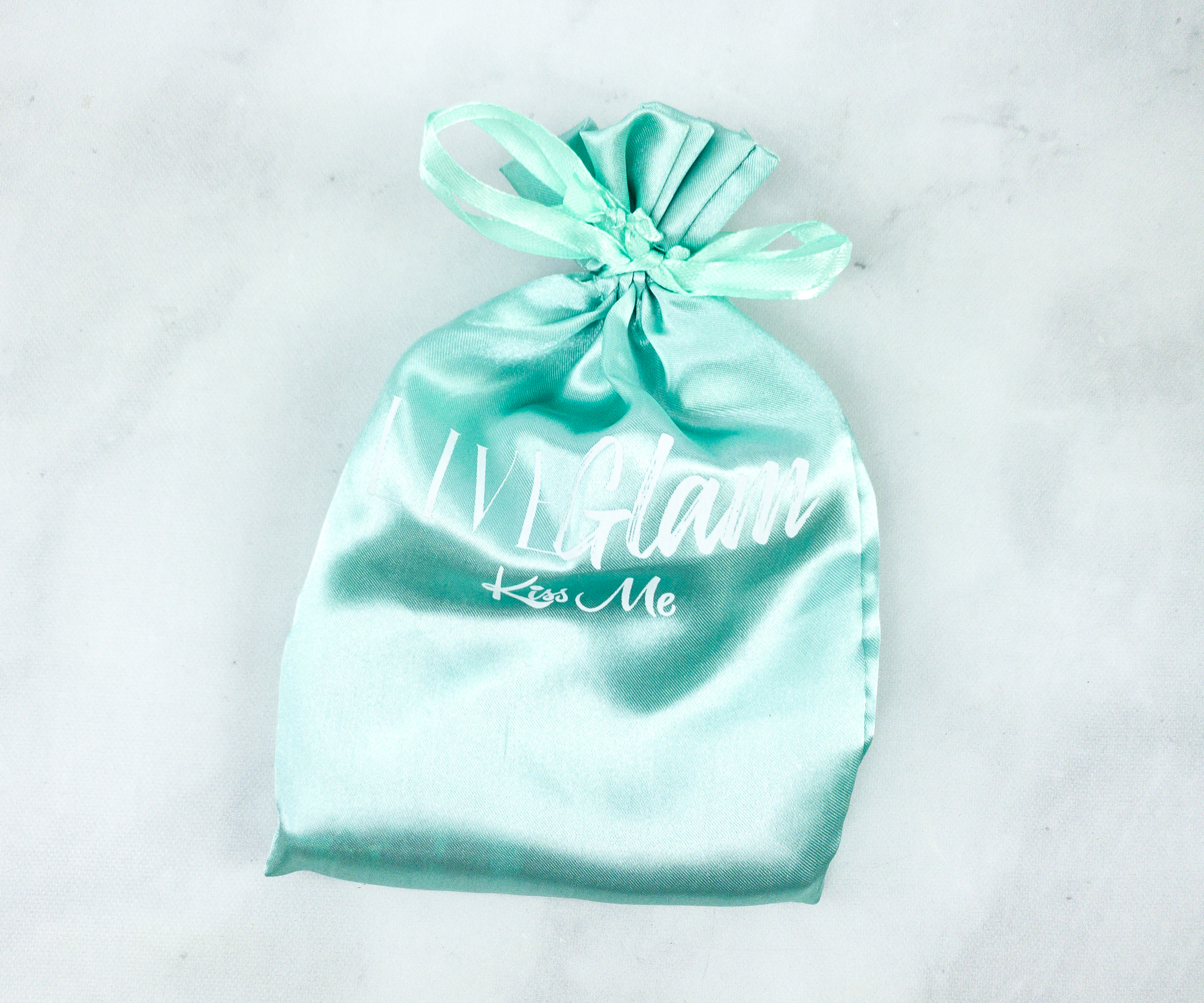 NOTE: New subscribers will be put on waitlist. It means that there is no guarantee that the collection they'll receive is the current month's collection once they are made an active member. However, you can also choose to trade your first set and become an active member of LiveGlam Lippie Club without being waitlisted.
This month's theme is You Grow Girl!
The information card lists all the lipstick shades in the package plus a brief description for each.
The lippies were packed in a light blue-green silk drawstring pouch with the LiveGlam Lippie Club branding.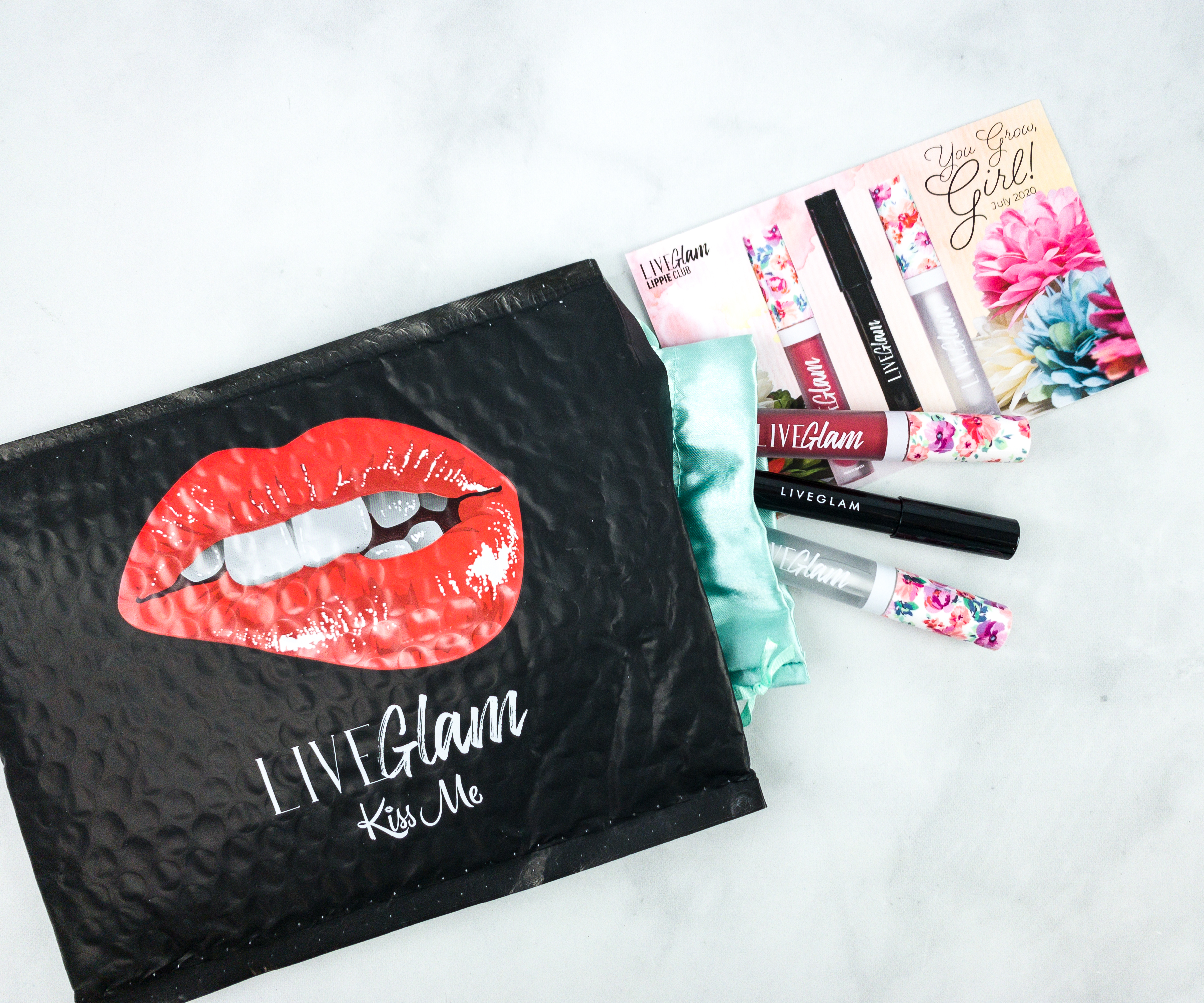 Everything in my box!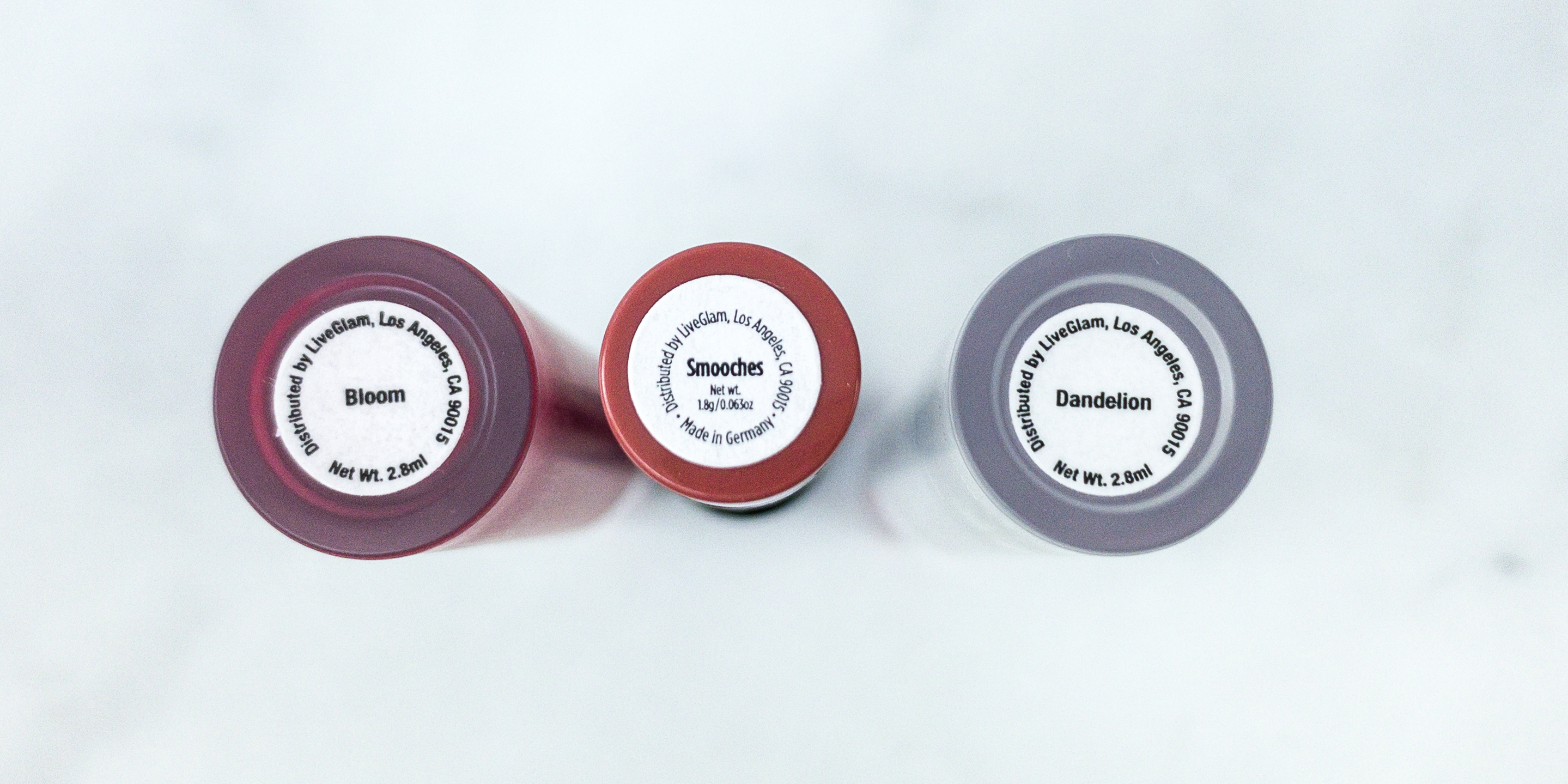 The names are lovely! I can't wait to try them out!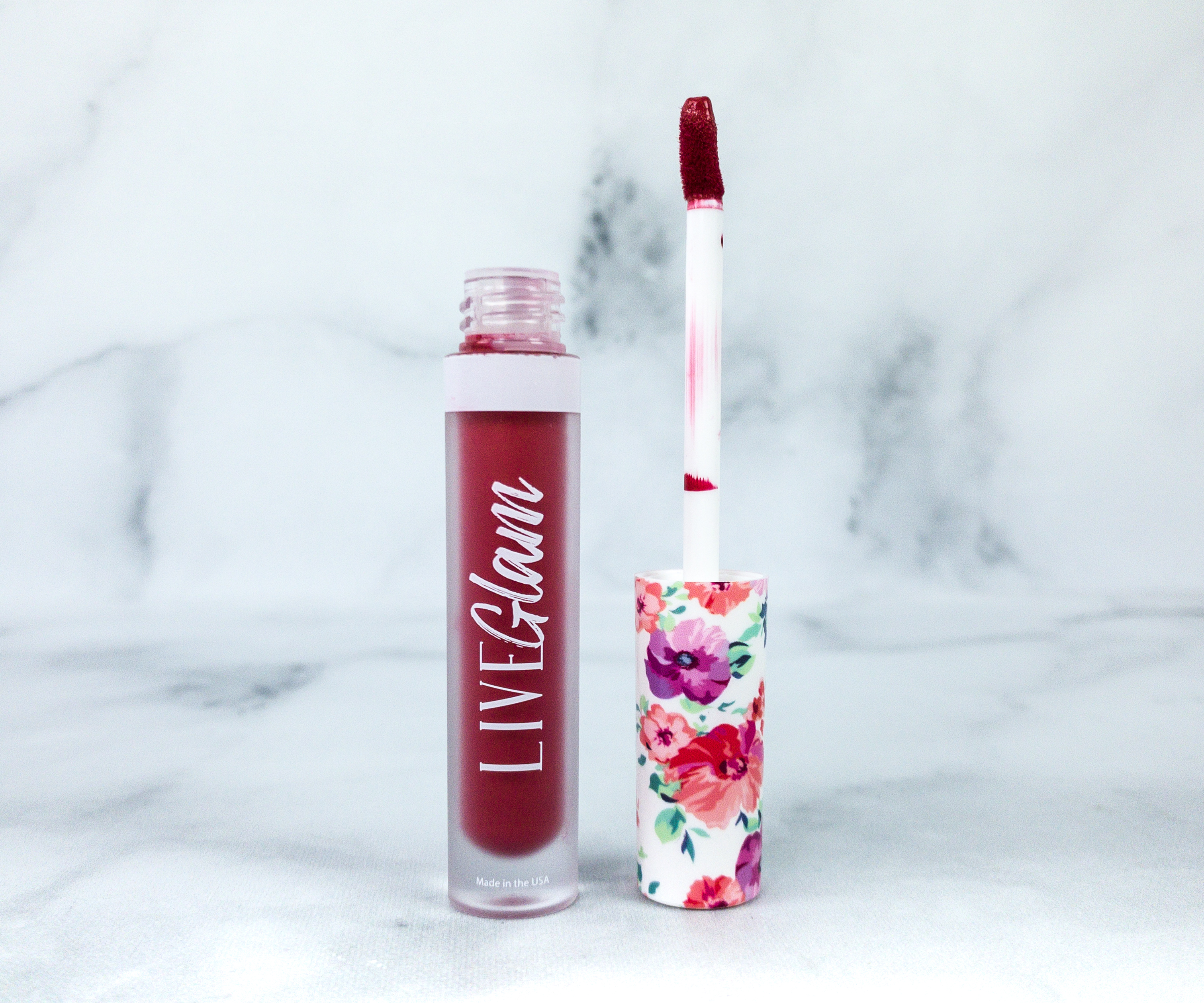 Bloom. It's a striking rose shade, which brightens and freshens up your whole look, making you look well-put-together even without full make-up on. The matte formula stays practically all day so touch-ups are very minimal. Oh, and that packaging looks gorgeous! I like the frosted bottle and the floral cap!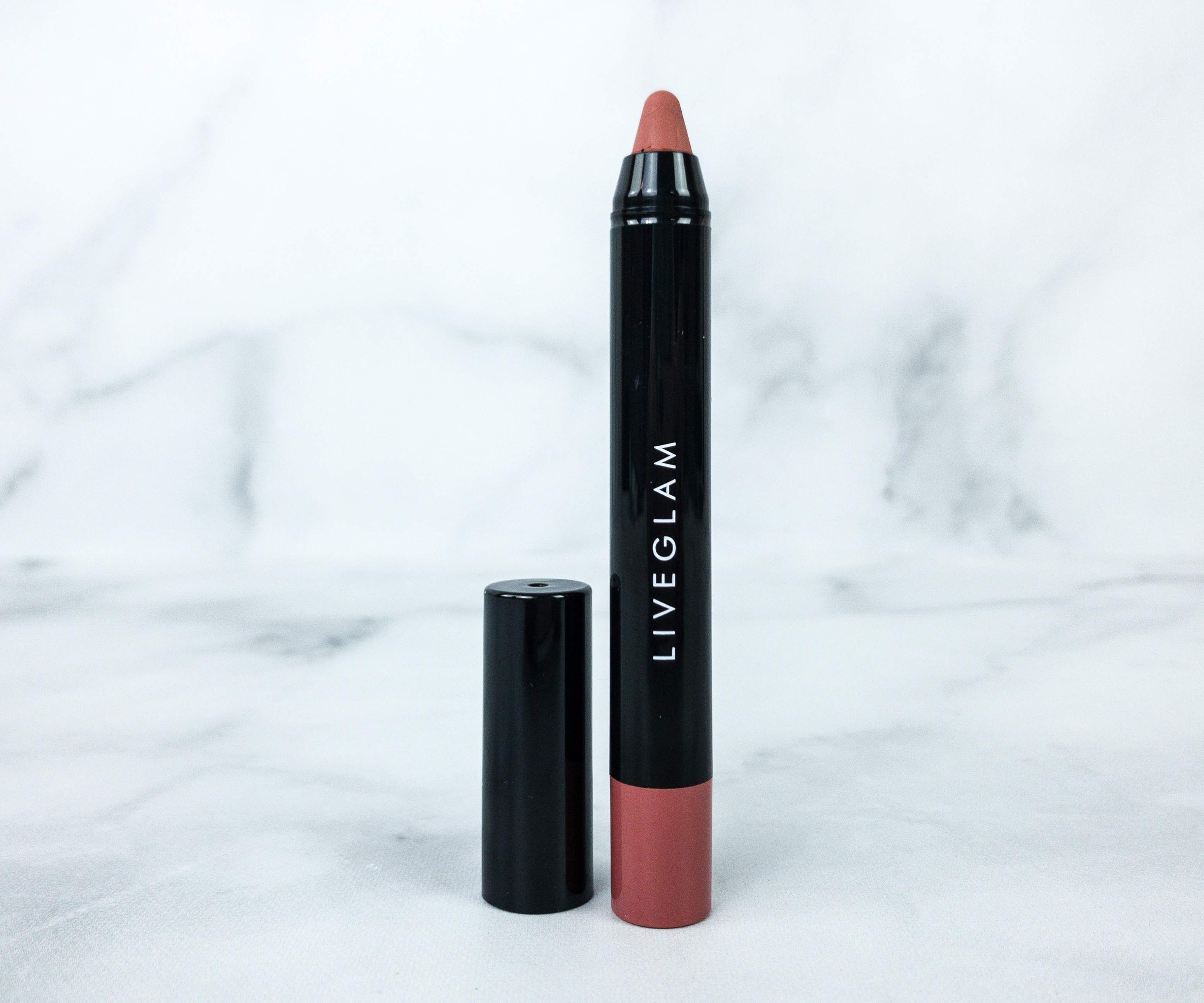 Smooches. This nude lipstick came in a chunky pencil form. I like how the color has a warm undertone to it, making it perfect for the summer season. Pair this with a muted drunk-blush and it will look divine, like you've been sun-kissed! The pencil type packaging is nice because it makes for an easier application!
Dandelion. It's a clear gloss that provides the ultimate shine to any colored lippie! I love that the formula isn't tacky. It completely transforms a whole look, just by giving the matte lip some high shine. What's great is that you can wear this as it is or you can also use it with any of your favorite lippies!
This month's LiveGlam Lippie Club really blew my mind! The colors were fun and vibrant, perfect for this season. I love the selection as well, from the liquid matte lipstick to the pencil type bullet and the high gloss, everything was just awesome. If I have to choose a favorite, it would be the liquid lippie because the color is pretty and wearable. It's the perfect summer shade and I think it would really flatter just about any skin tone. I'm really happy with this month's package and all its contents!
Any thoughts on this month's colors?