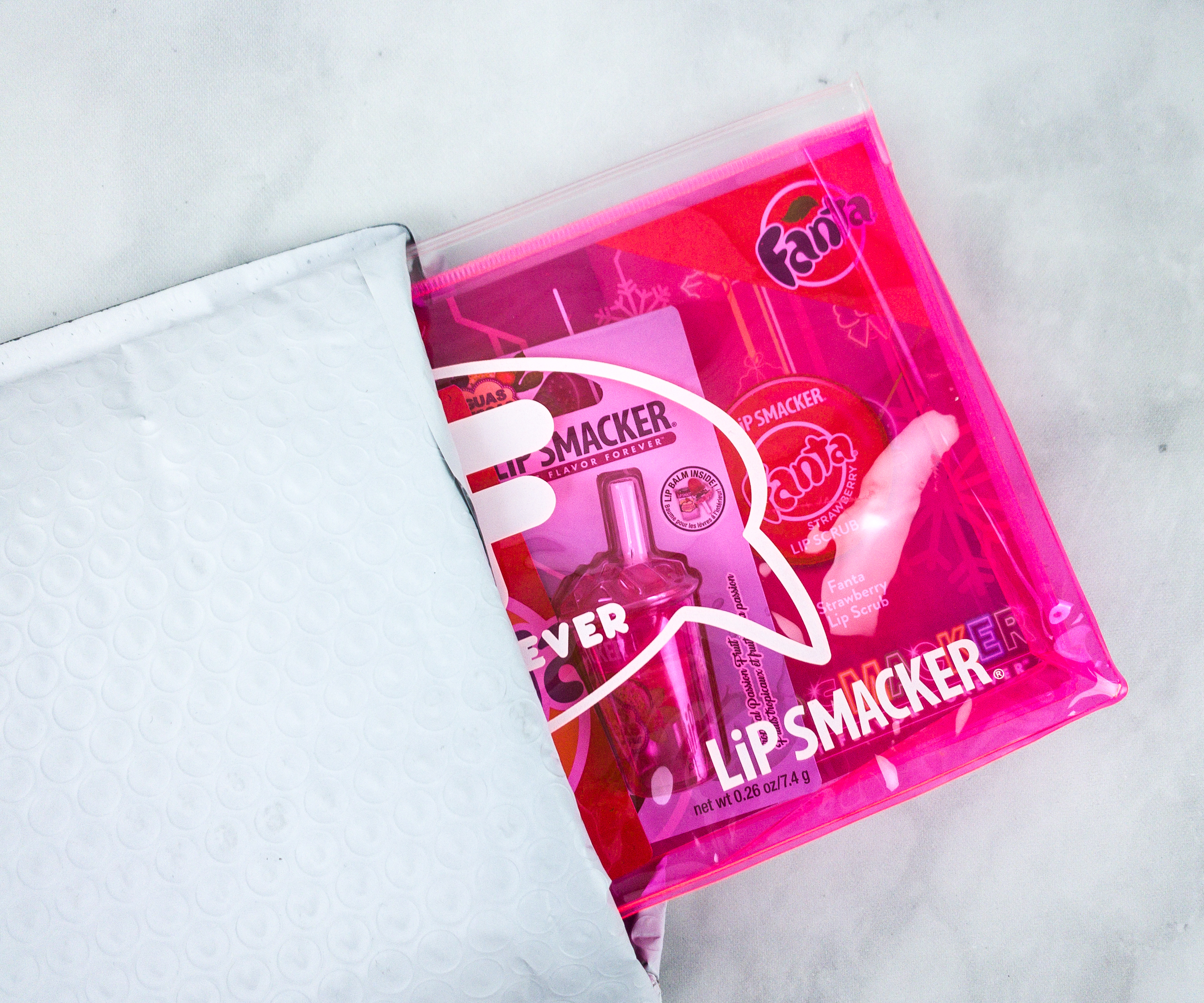 Lipsmacker BFF Lip Balm is a lip balm subscription for any lip balm enthusiast! They ship every three months, and every package also includes a Best Flavor Forever (BFF) exclusive product and a Surprise Mystery flavor lip balm. This subscription is $25 per quarter ($80 per year) + FREE Standard US shipping!
NOTE: This subscription is not currently available to order – we think they might plan on opening it only once per year.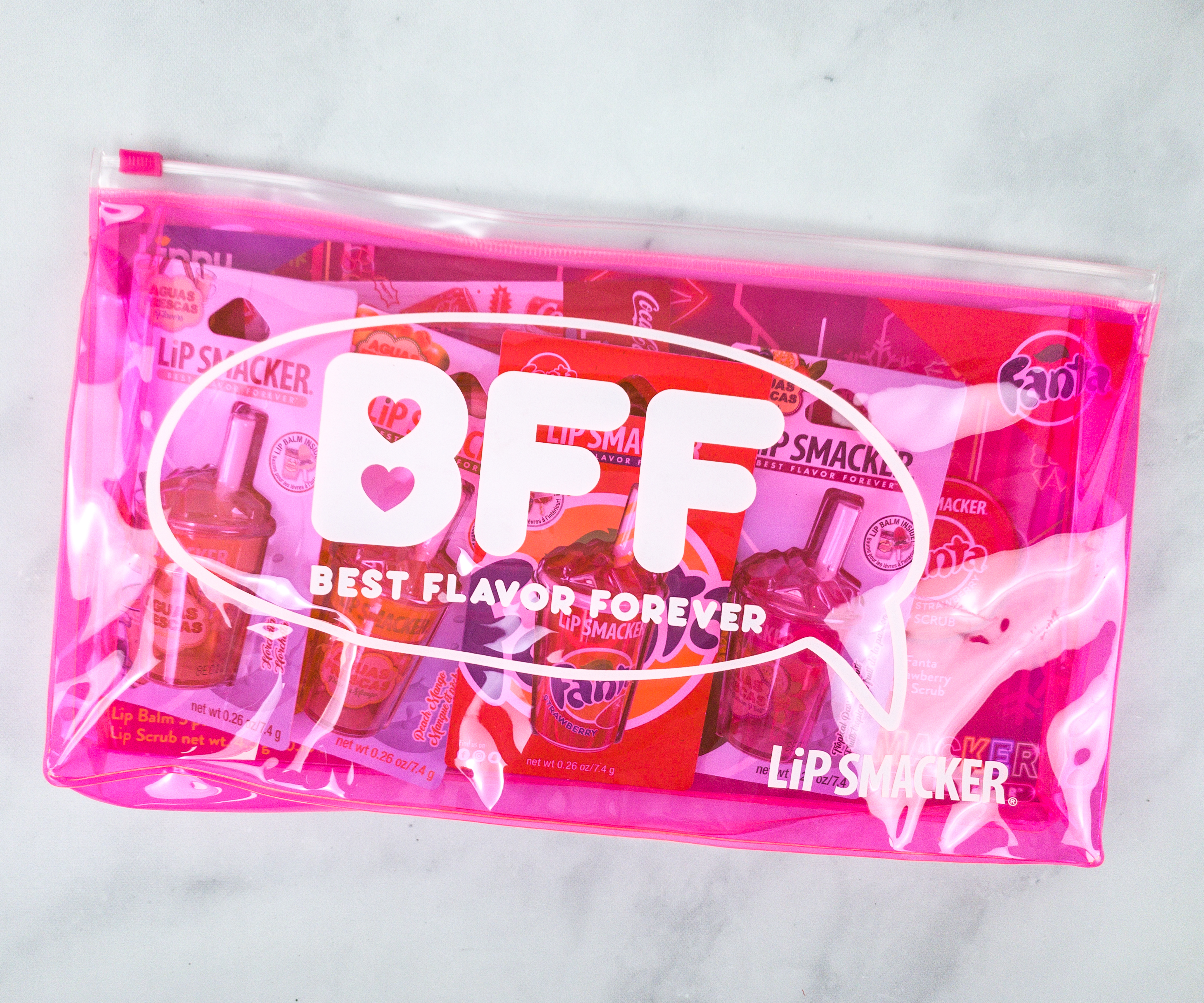 The items were packed in a neon pink pouch! We can already take a peek of what's inside because it's see-through!
Everything in my box!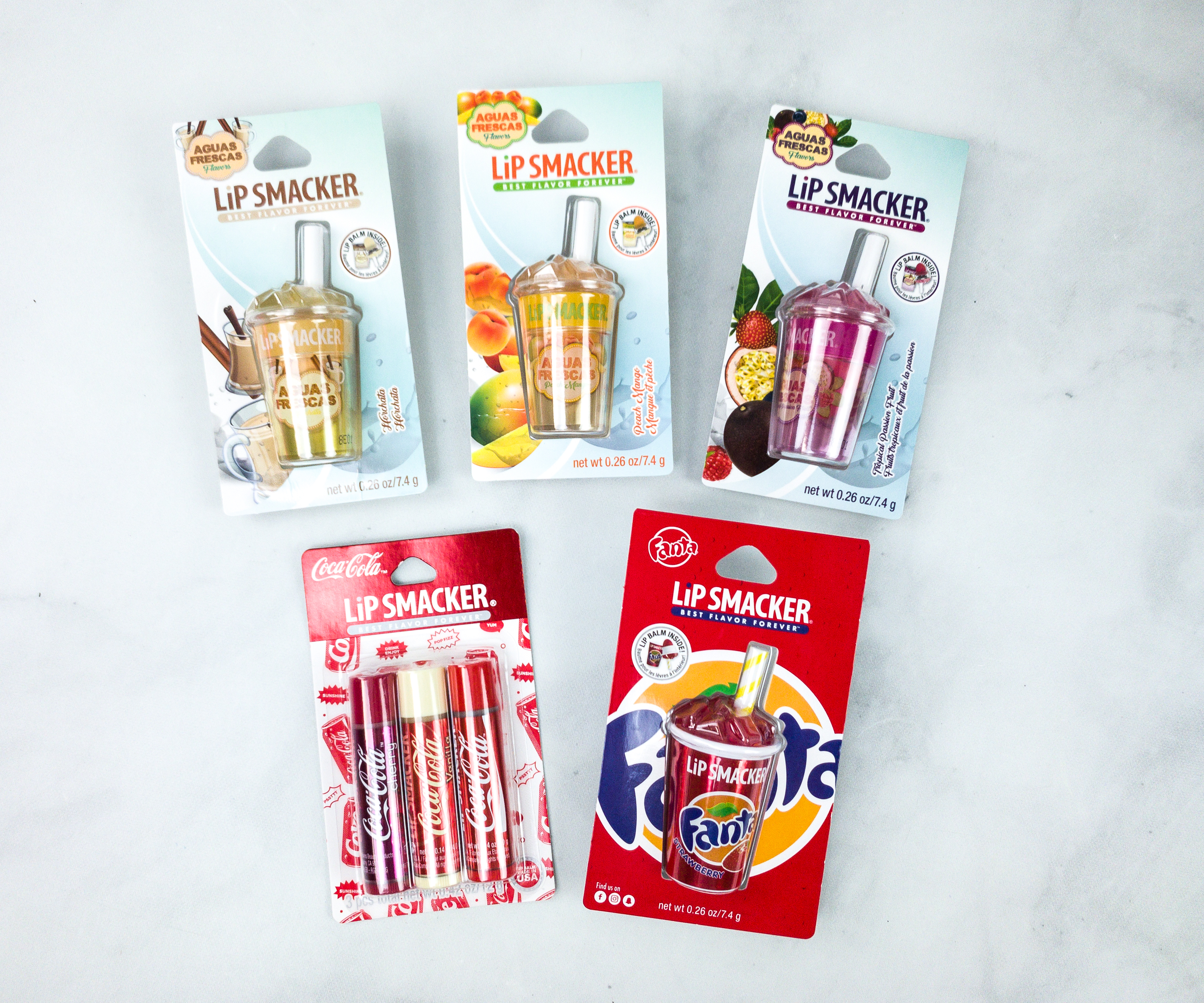 They all came in their original packaging!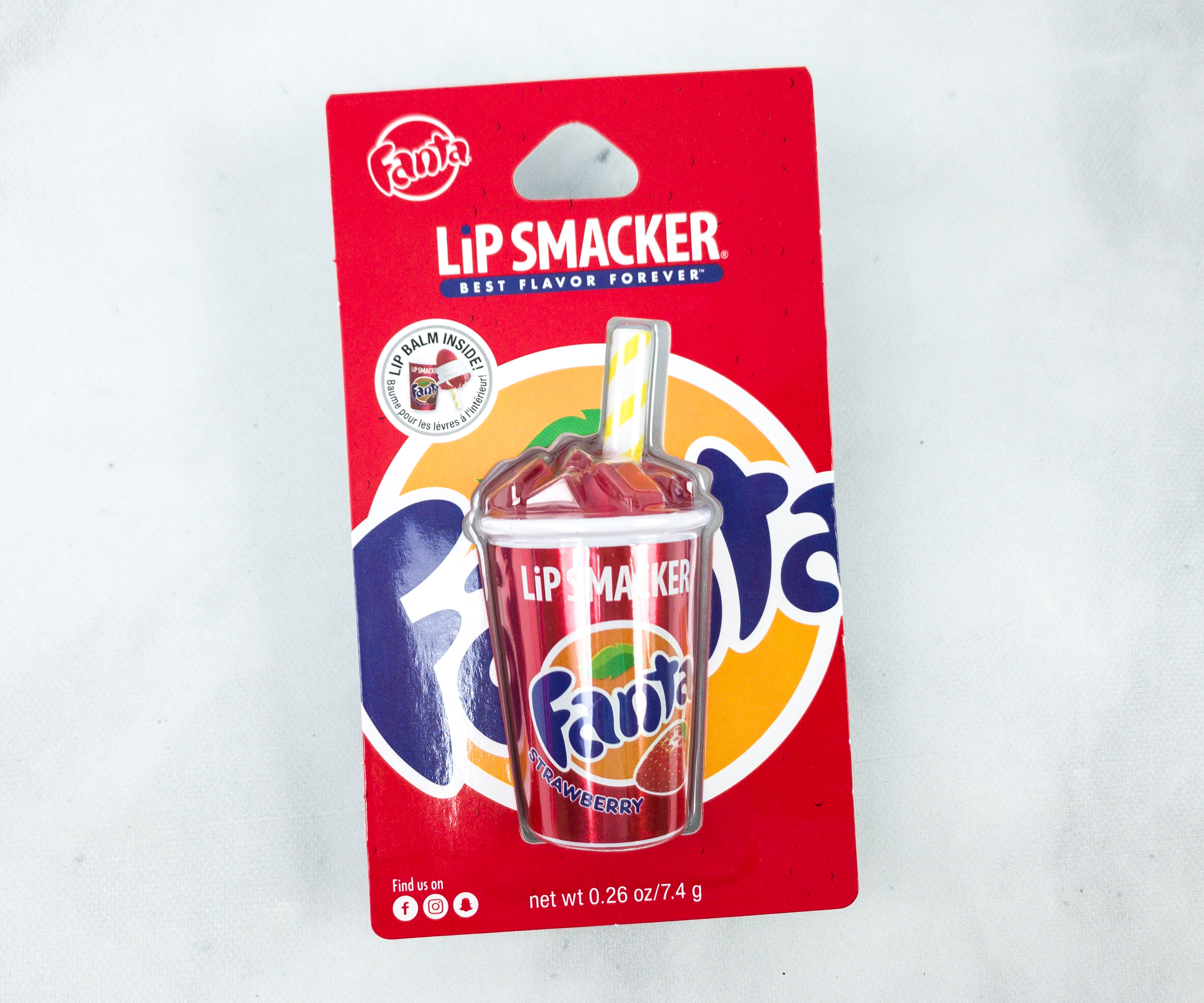 Lip Smacker Fanta Lip balm. This month's lip balms are based on popular drinks and first up is Fanta strawberry lip balm! It looks like a soft drink cup complete with a straw.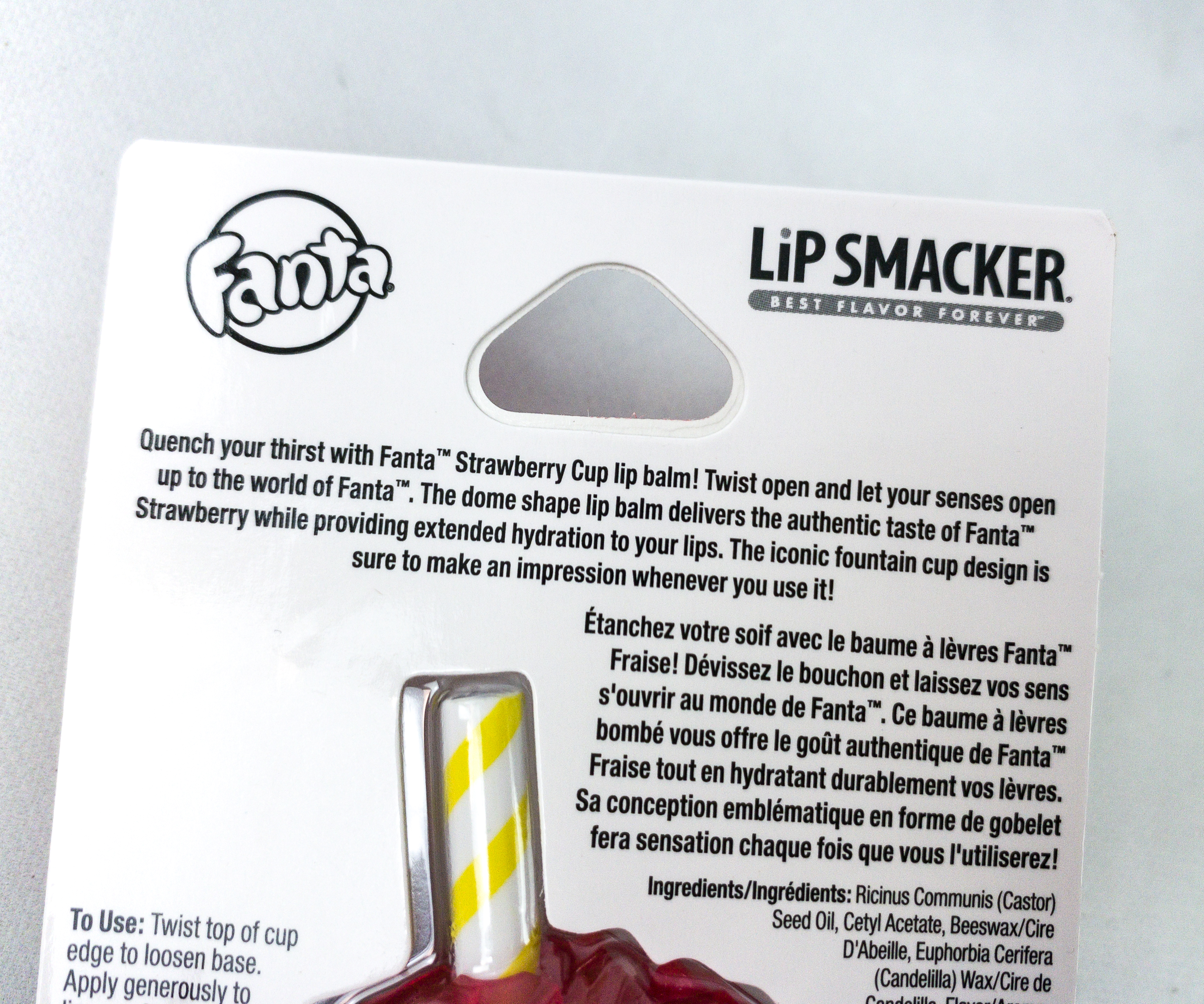 To use, you just have to twist the top of the cup!
Look at how cute that is!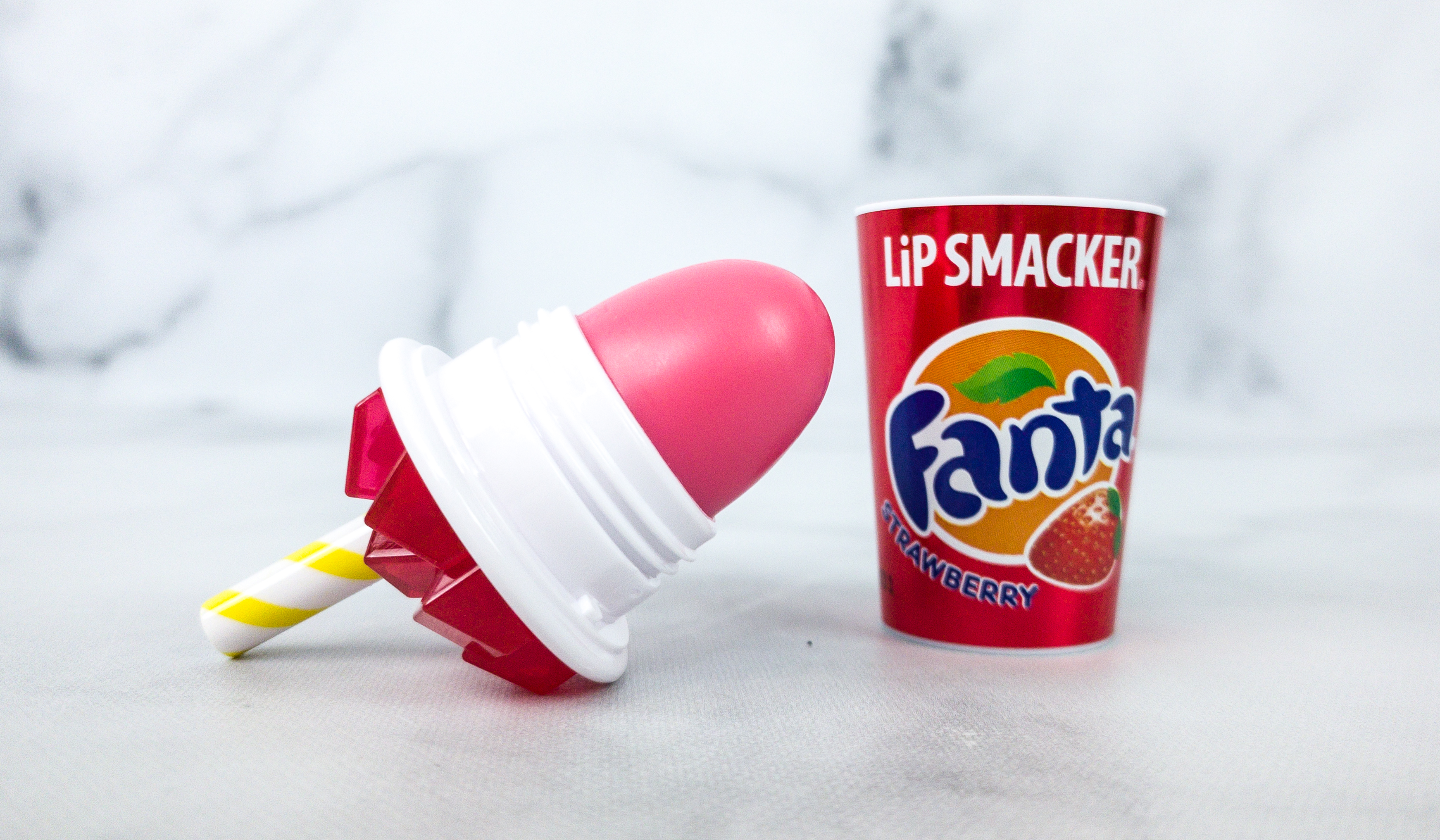 The balm itself came in a dome form so it applies easily! The Fanta flavor sure is nostalgic. Also, the formula is moisturizing and my daughter likes it.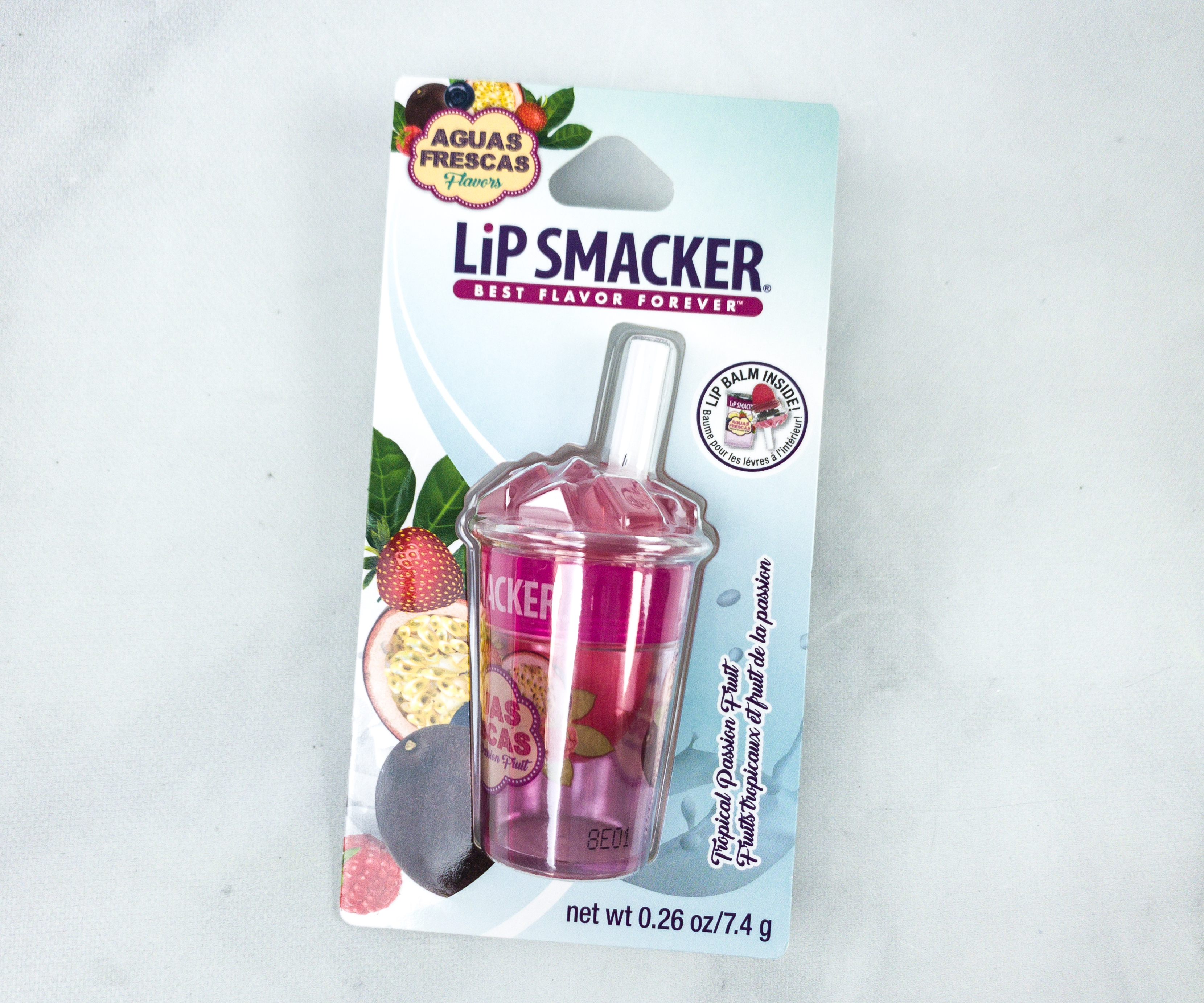 Lip Smacker Tropical Passion Fruit Lip Balm. Here's another lip balm in a cup, and this time it's tropical passion fruit flavored! Again, it's complete with all the trimmings like the straw and the label.
According to the packaging, this contains castor seed oil, beeswax, candelilla wax, and sesame seed oil.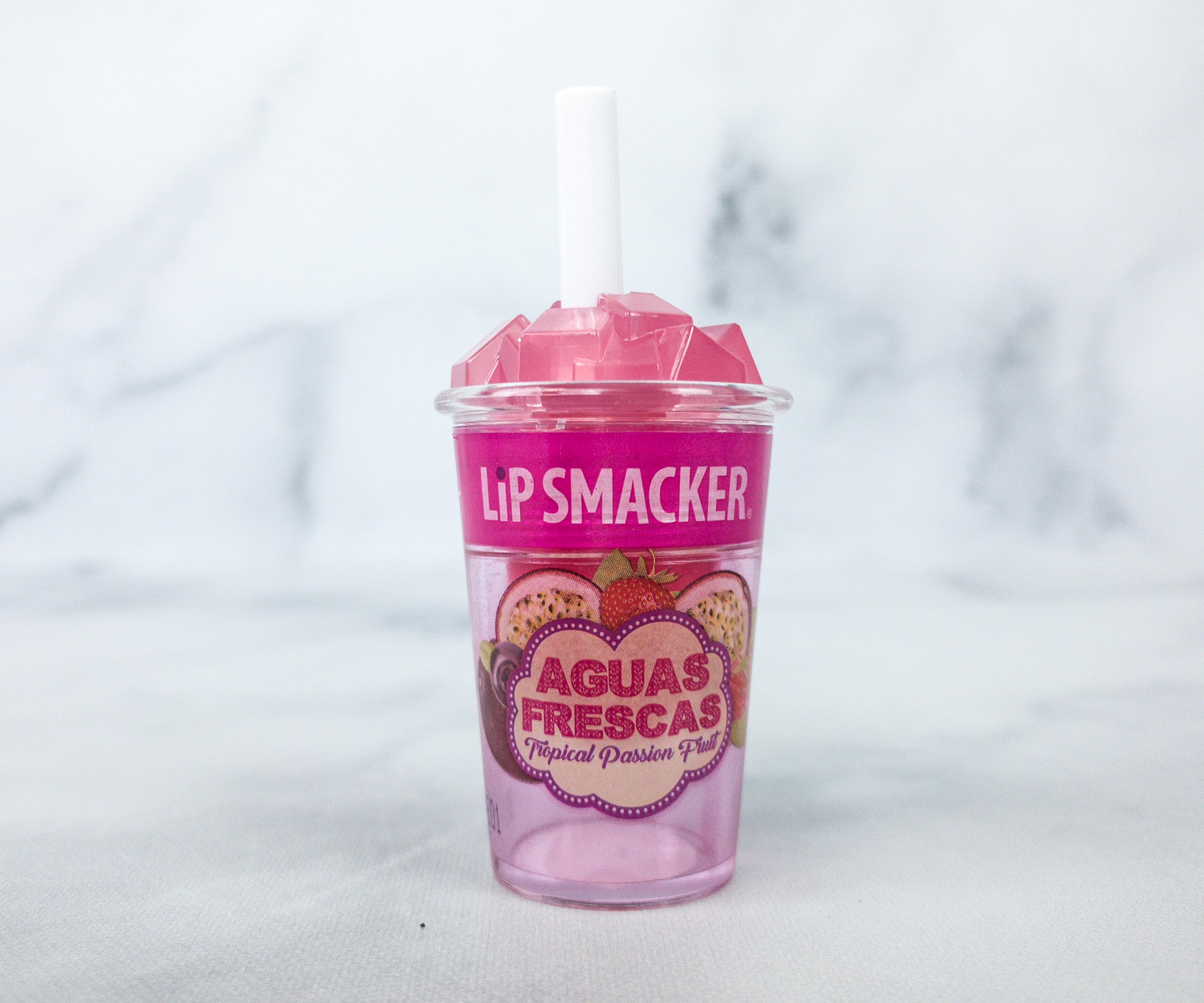 The packaging of these lip balms is just amazing! This one has a semi-clear cup so you'd see the balm inside.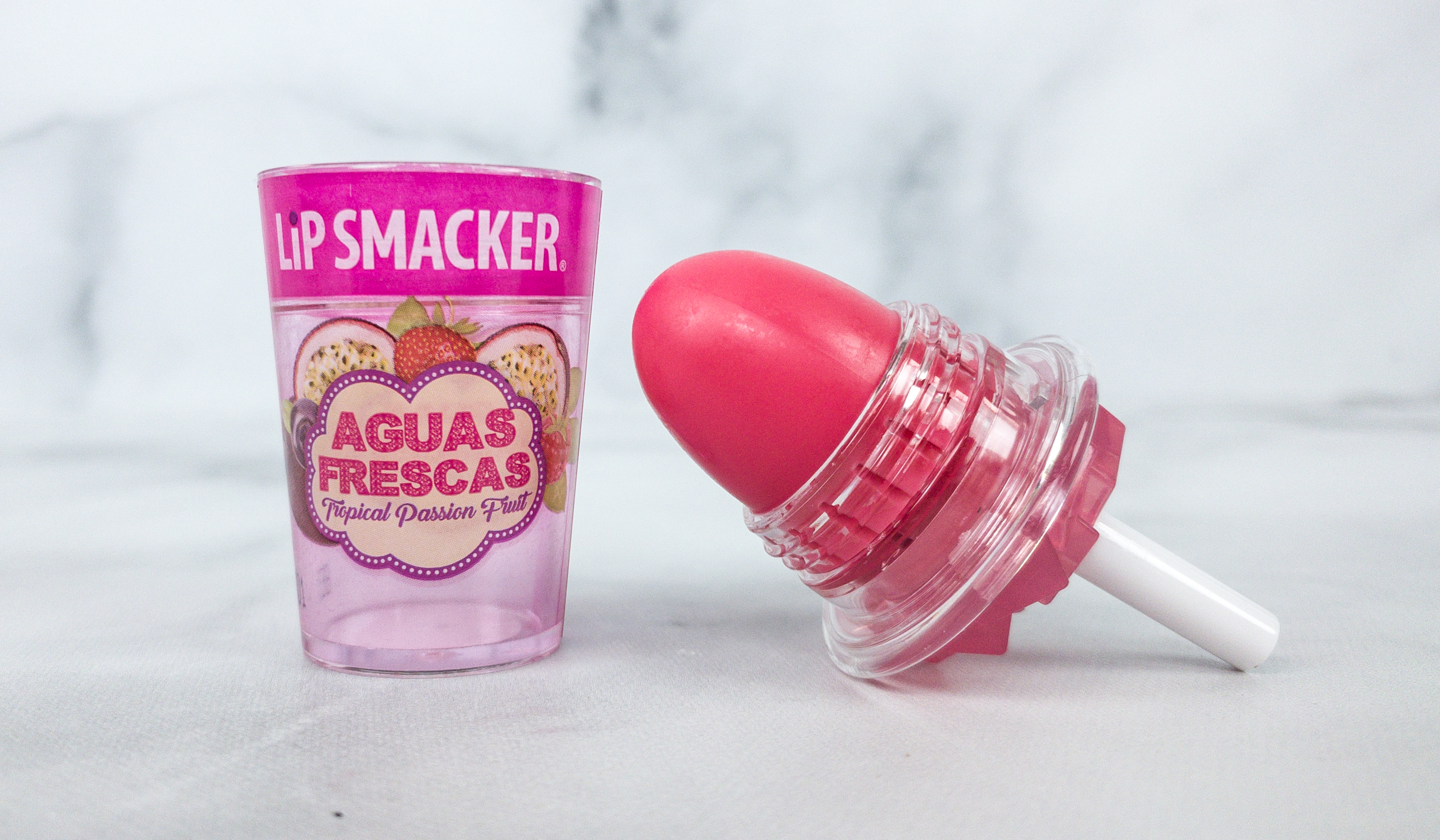 The straw becomes the handle upon application so it's really easy to use. This balm has a sweet and tart flavor and it does smell like actual tropical passion fruit!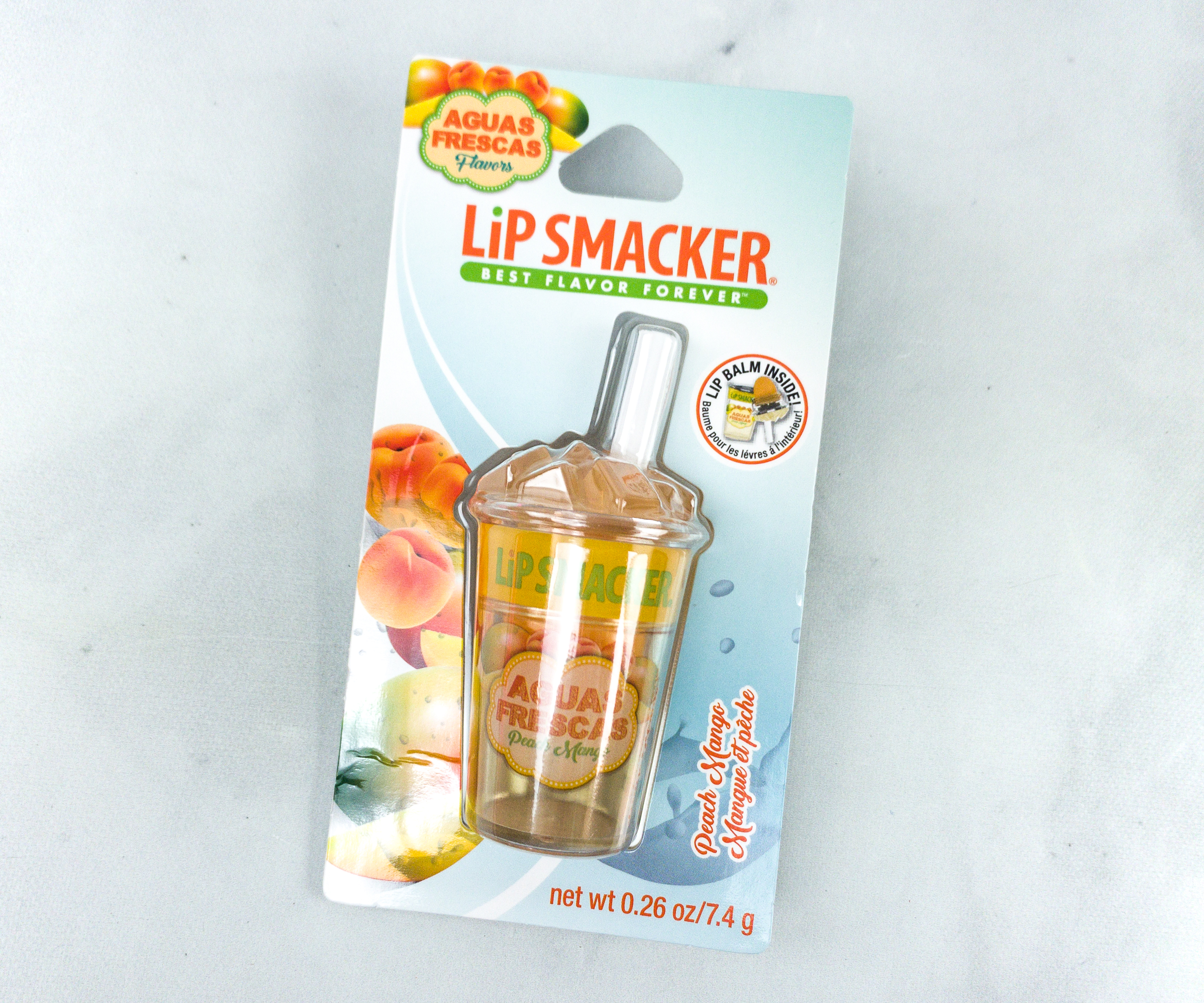 Lip Smacker Peach Mango Lip Balm. We also got this flavor in Peach Mango! It smells amazing, it's the perfect balance between sweet mangoes and juicy peaches.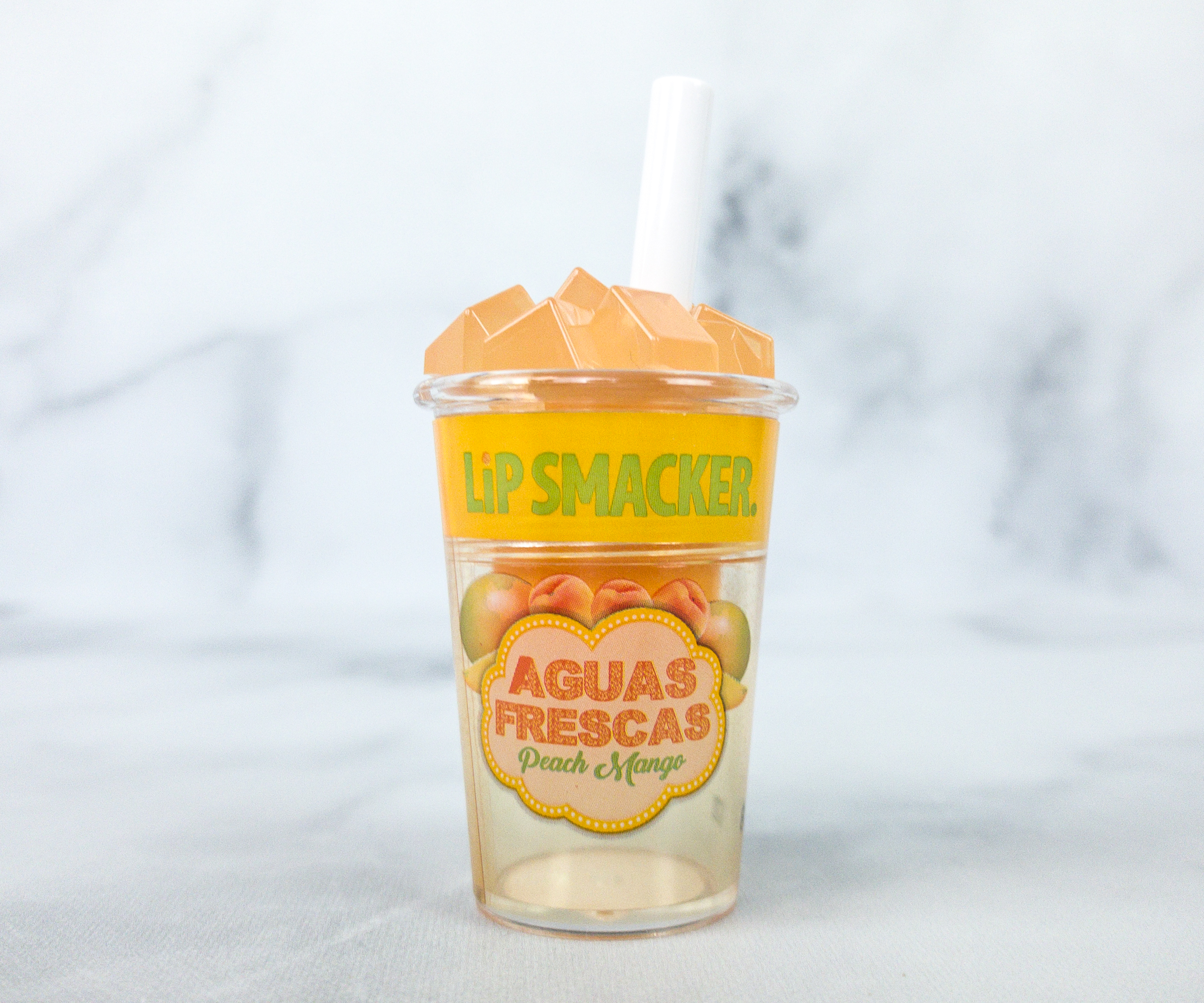 This one has a semi-clear cup as well.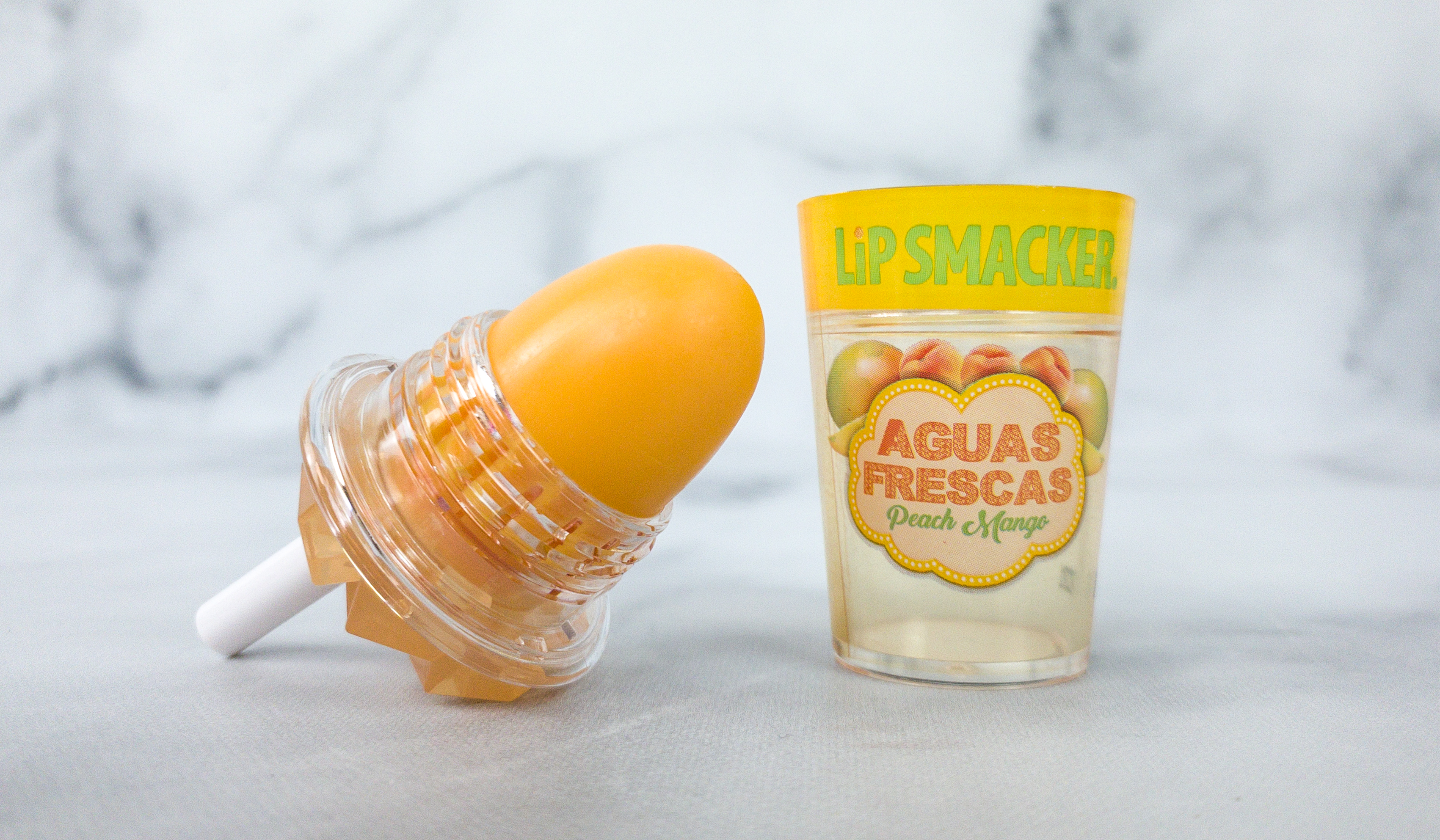 This is my daughter's favorite among all the lip balms in a cup. It smells like a tropical paradise!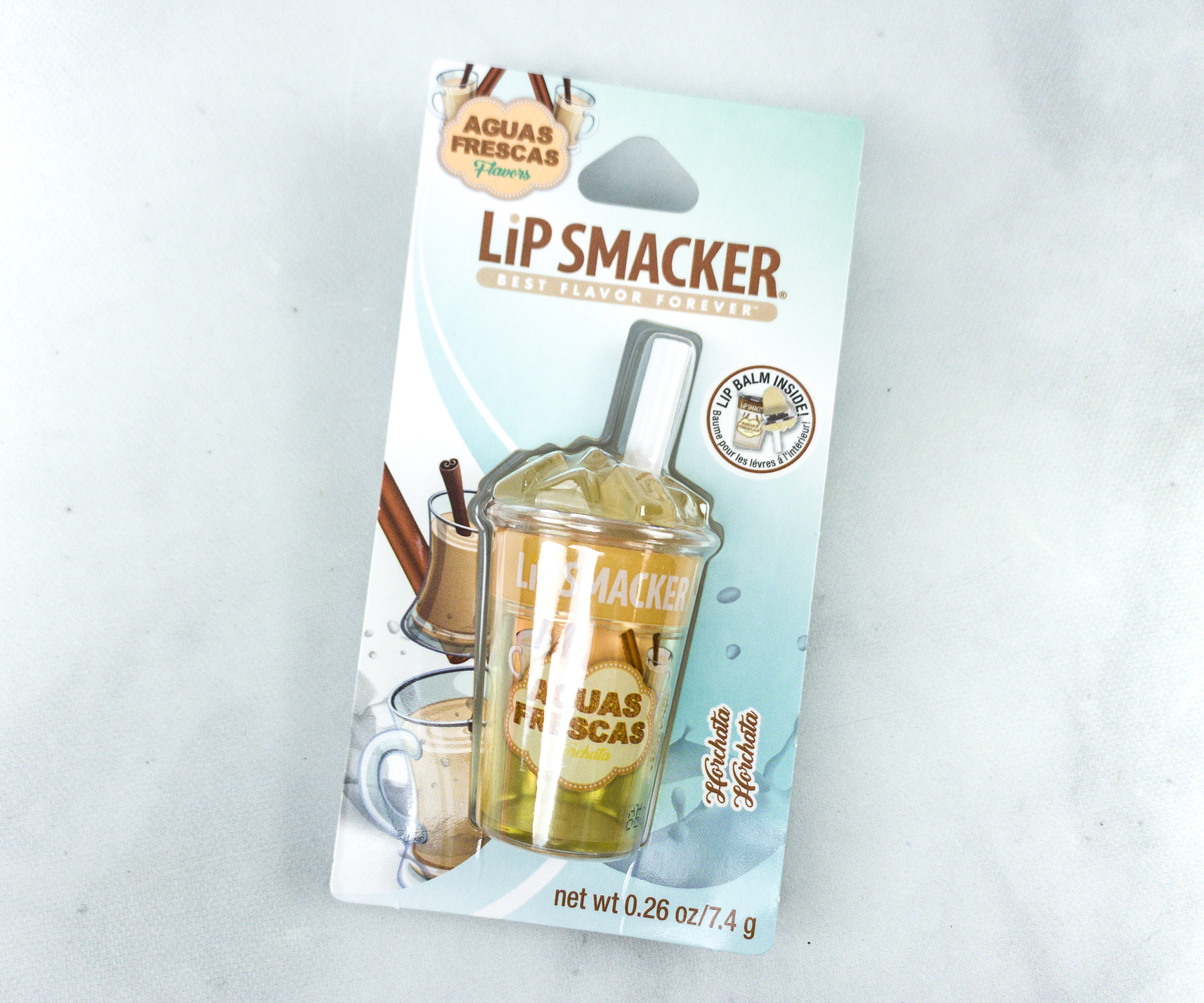 Lip Smacker Horchata Lip Balm. My daughter was also thrilled to get a lip balm in horchata flavor! It's a nice, smooth, and silky balm with a creamy flavor.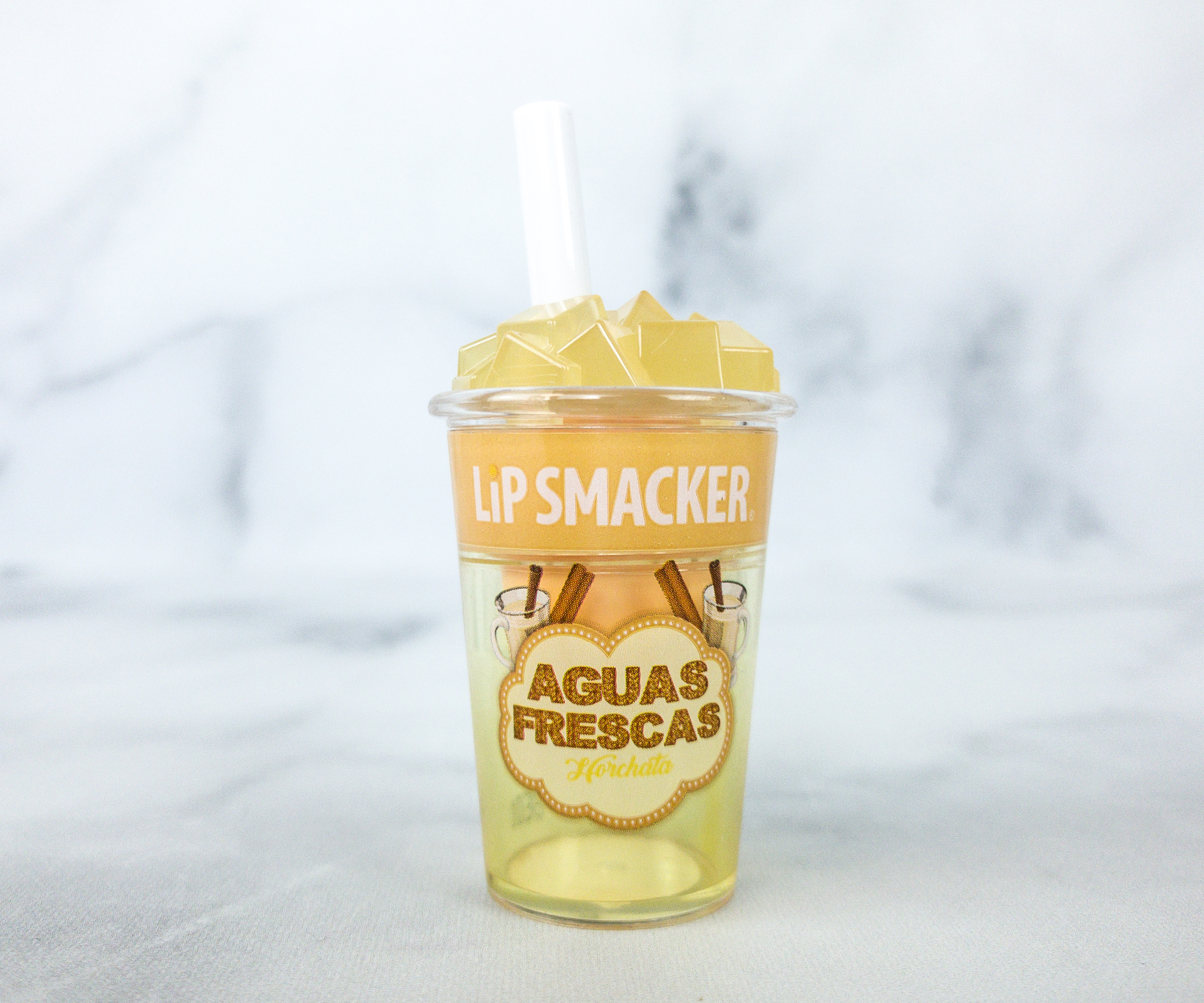 These containers are not just cute, they're also easy to bring and to use on the go.
There's also a tiny hint of cinnamon spice in this balm which is what balances everything out!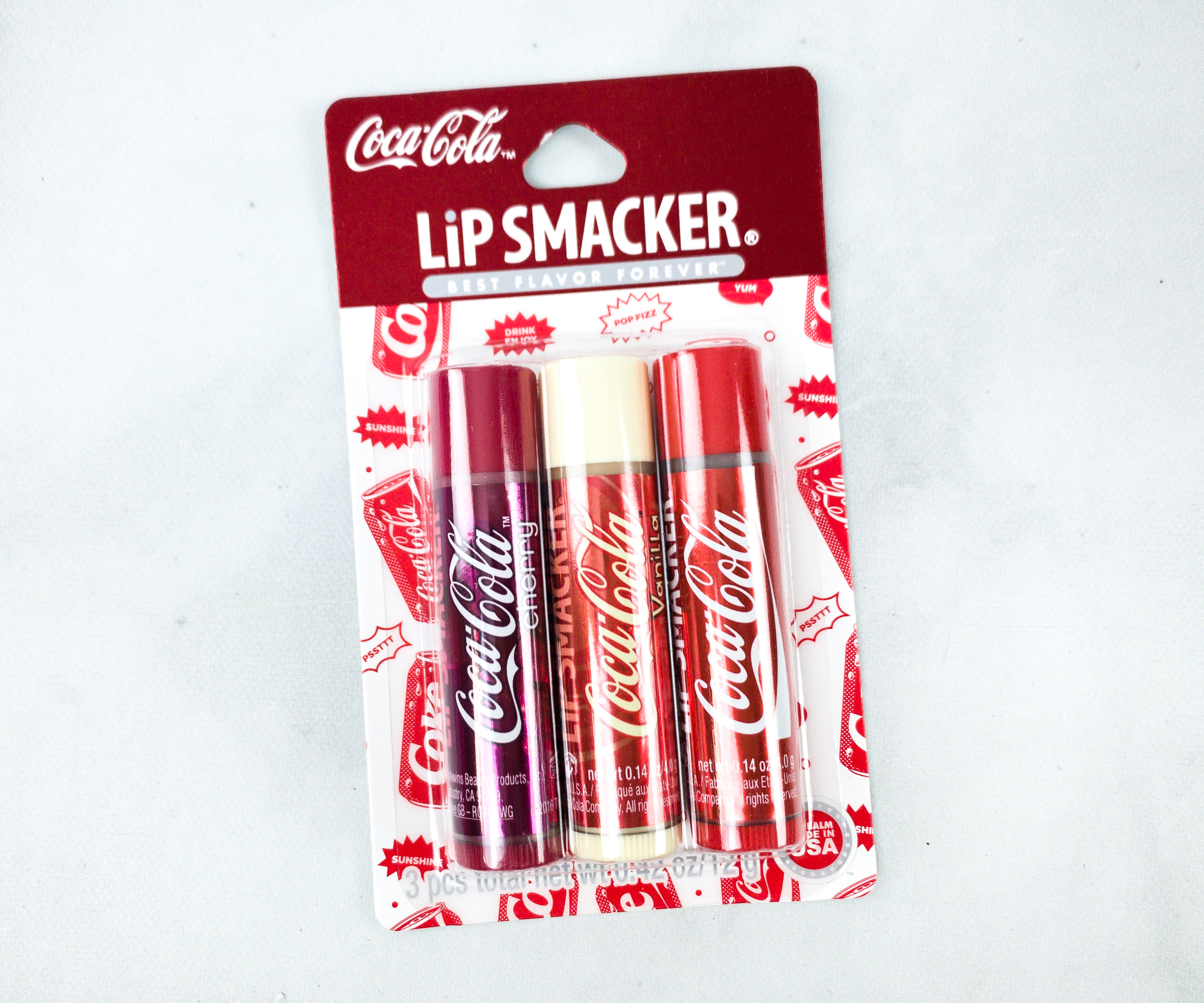 Lip Smacker Trio Coca-Cola Lip Balm. We love this trio! Coca-Cola flavored lip balms are always irresistible!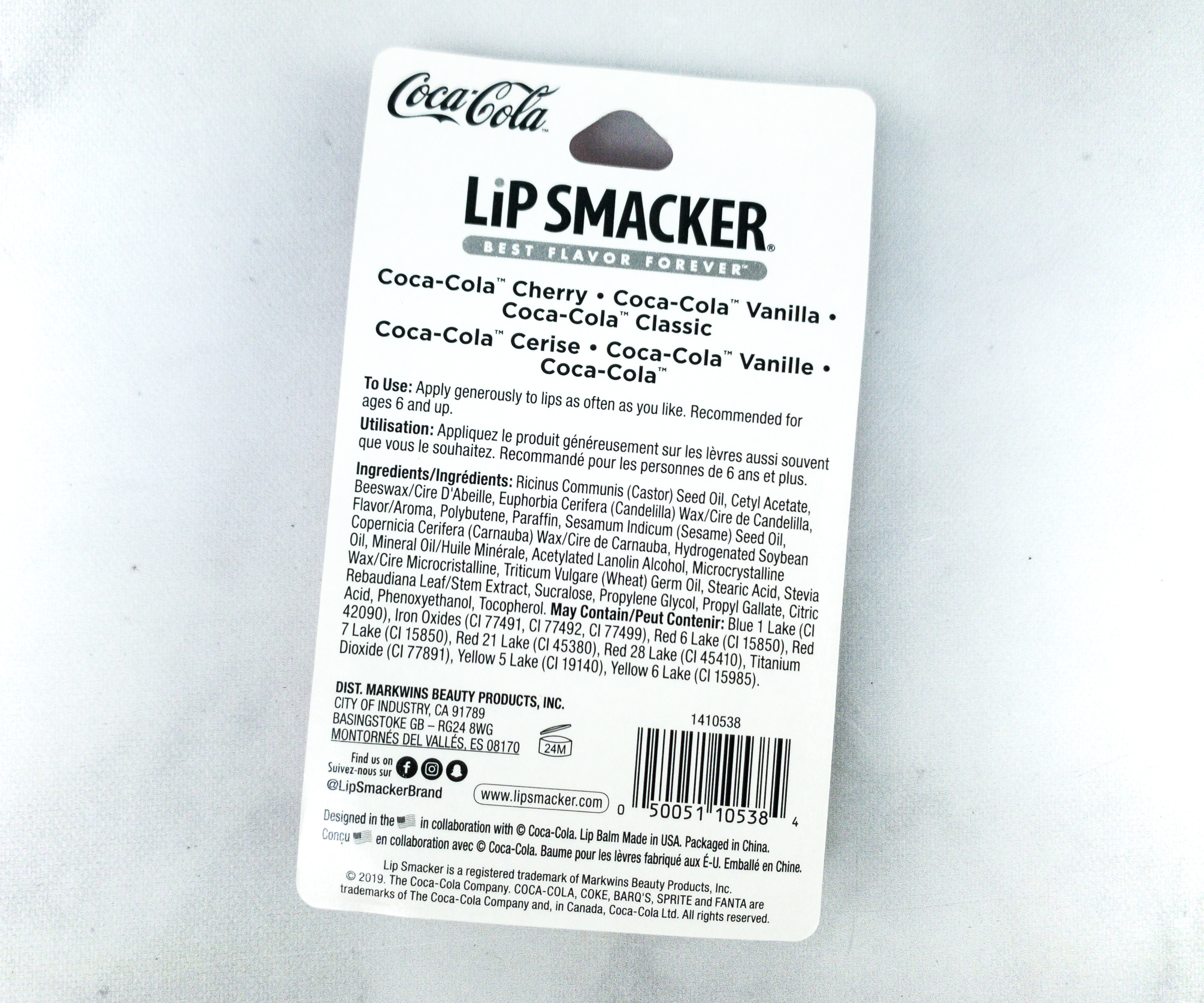 We have Vanilla, Cherry, and our all-time favorite regular Coke! They came in regular lip balm tubes.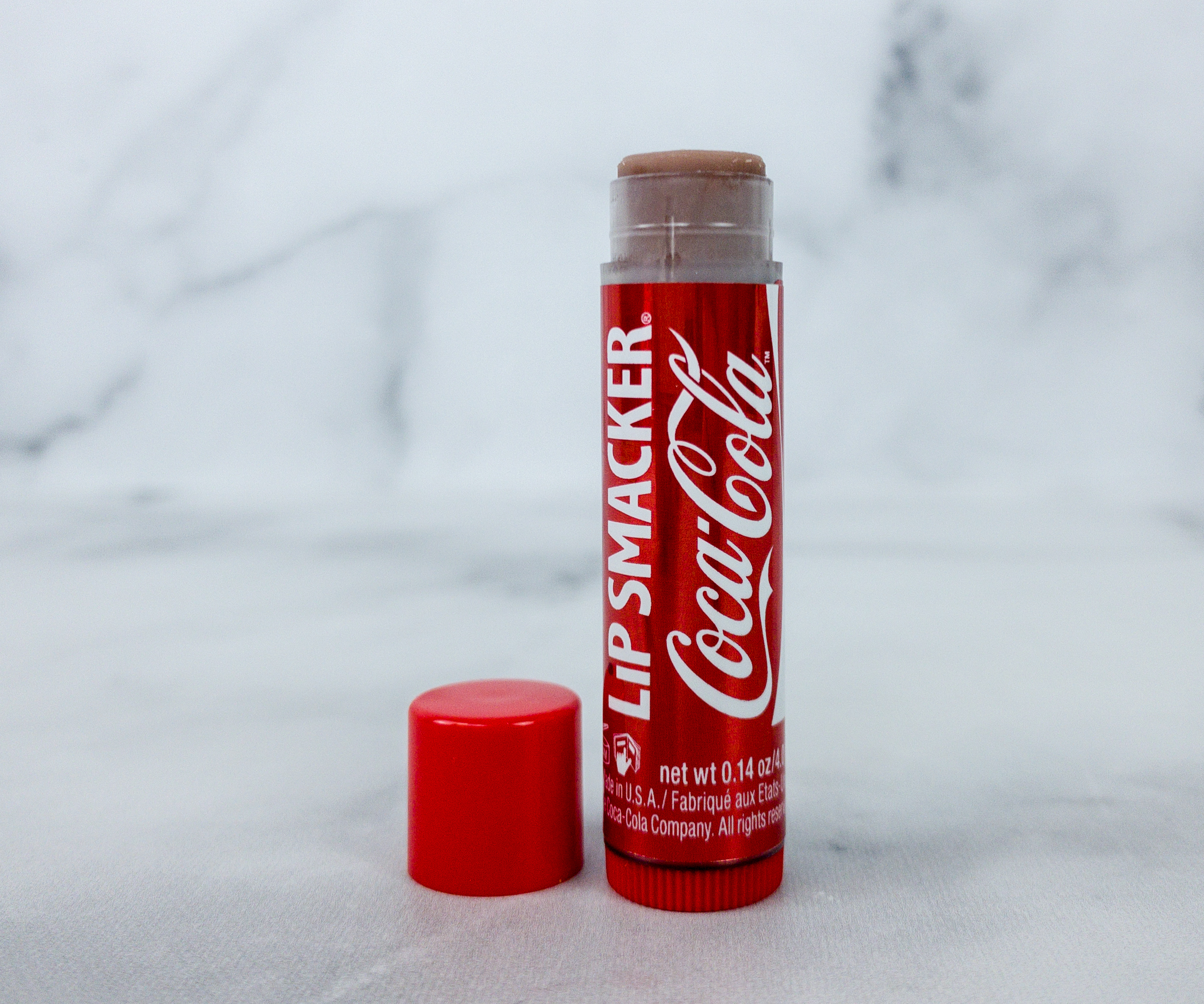 The classic Coca Cola inspired balm had a brown color. It was pretty sweet!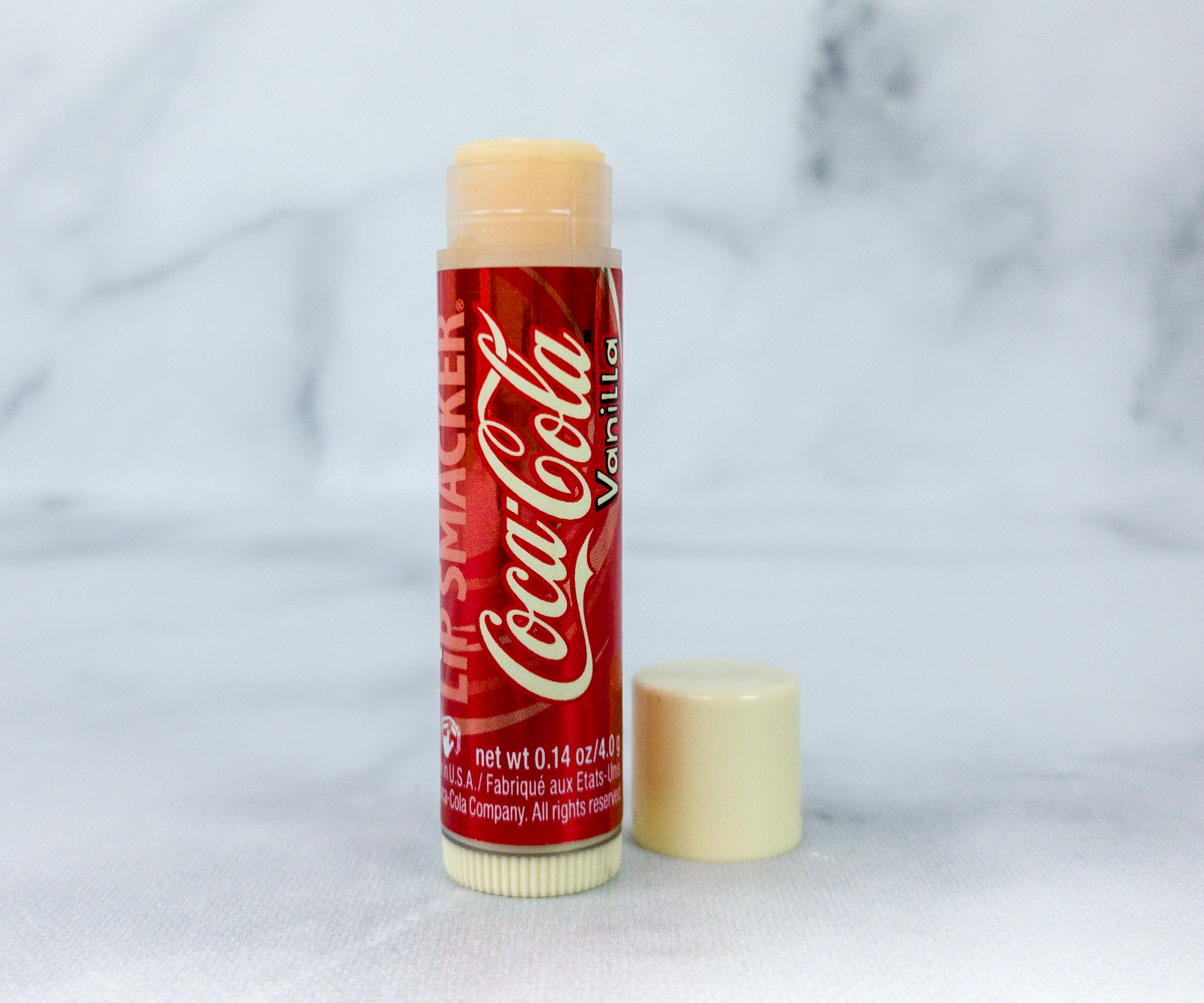 The vanilla one is definitely yummy! It glides smoothly on the lips and according to my daughter, it wasn't sticky or heavy.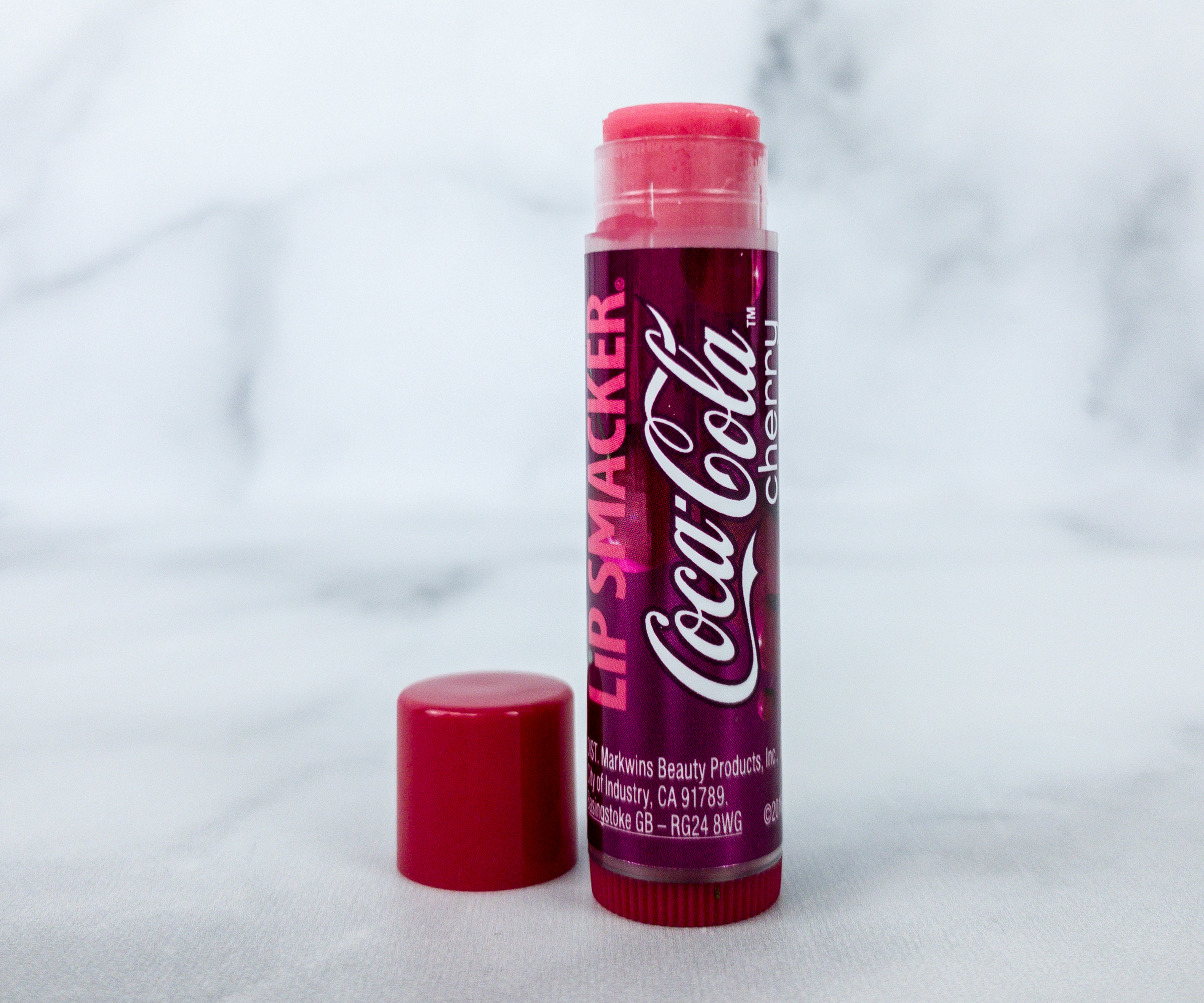 The Cherry Coke inspired balm does smell like the real drink. It was sweet, fruity, and tart. You need just a few swipes and it brings a nice shine to the lips.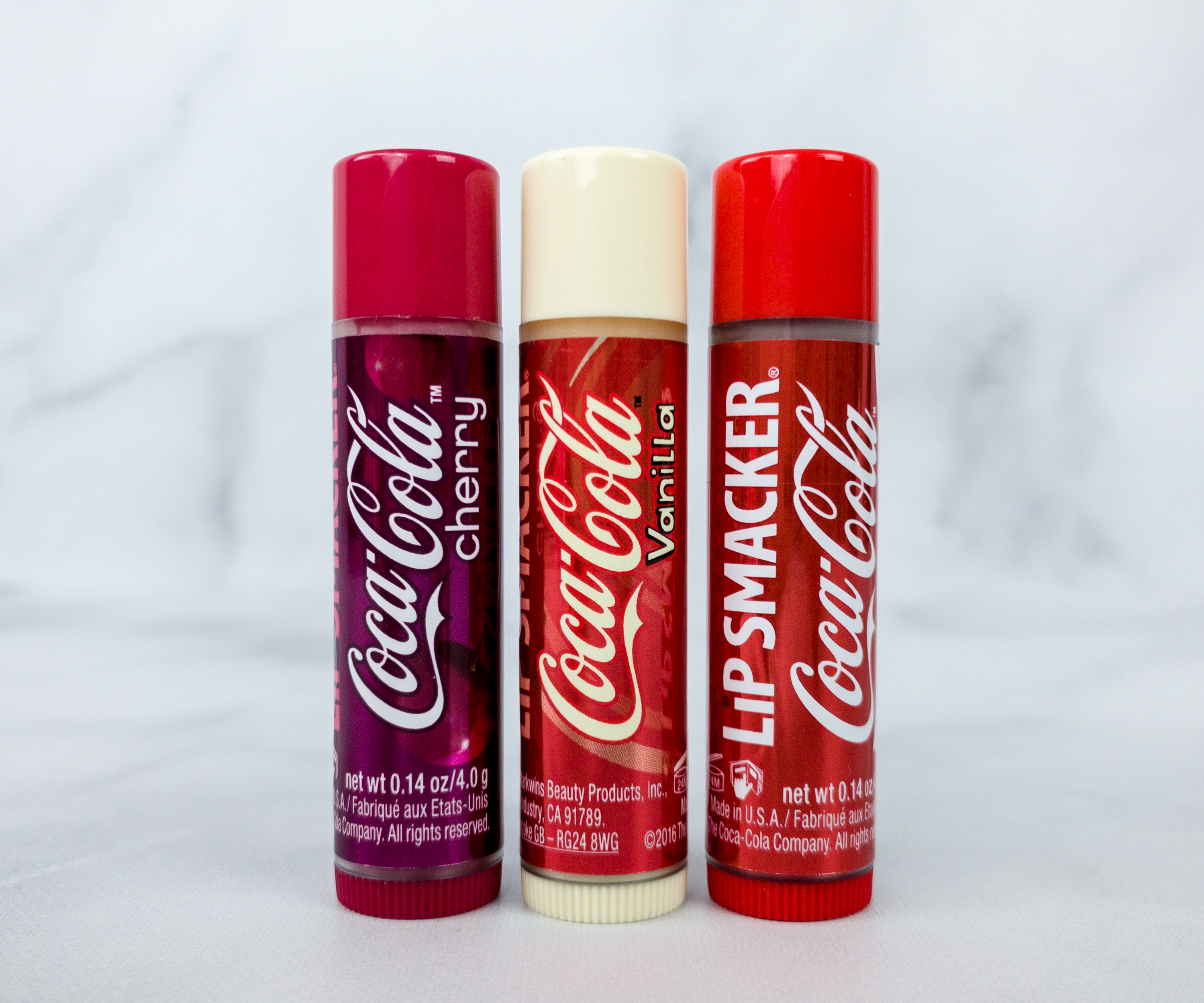 They are simpler but they're very efficient to use!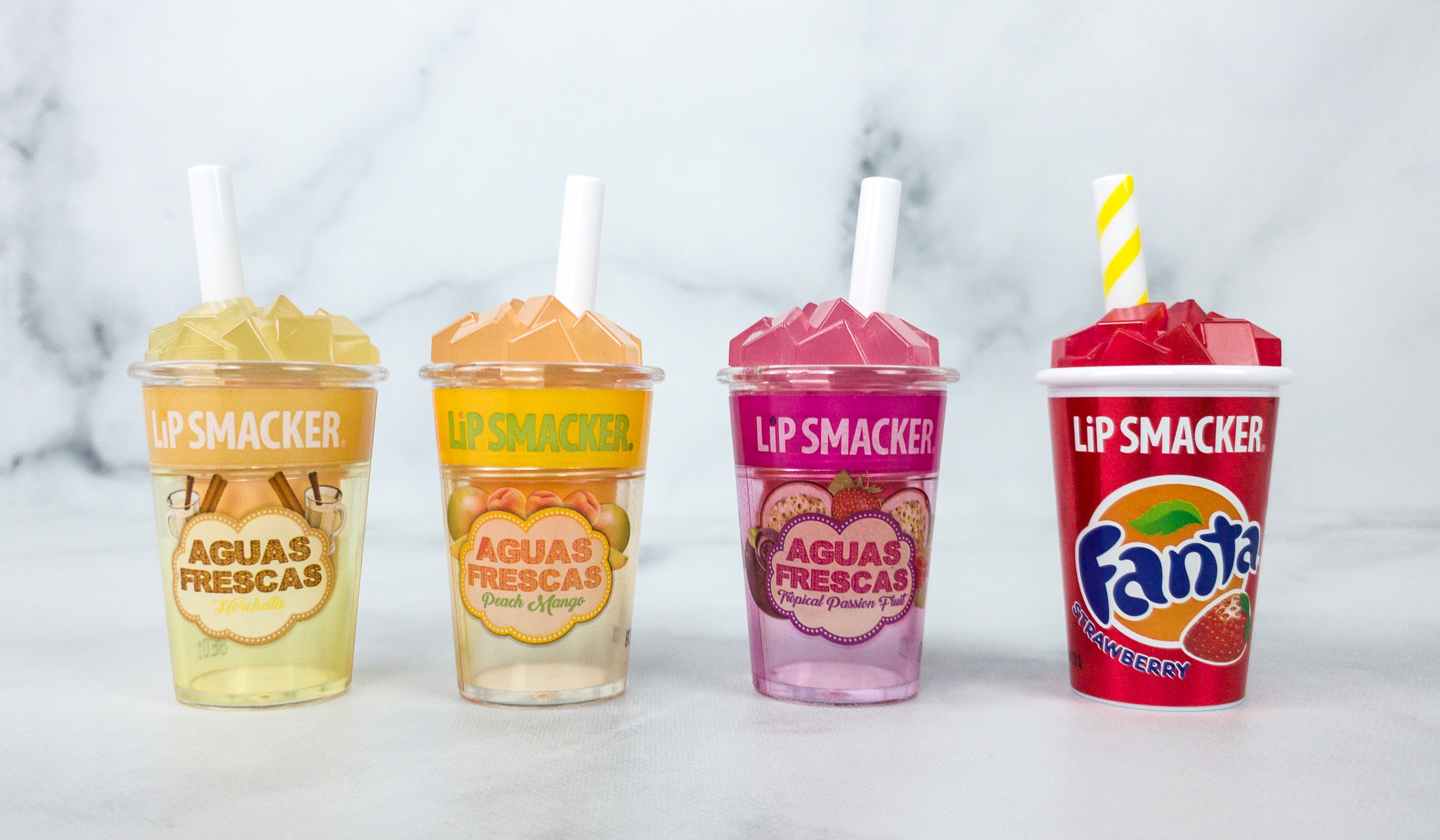 These balms in cups are really unique. They make nice gift items as well!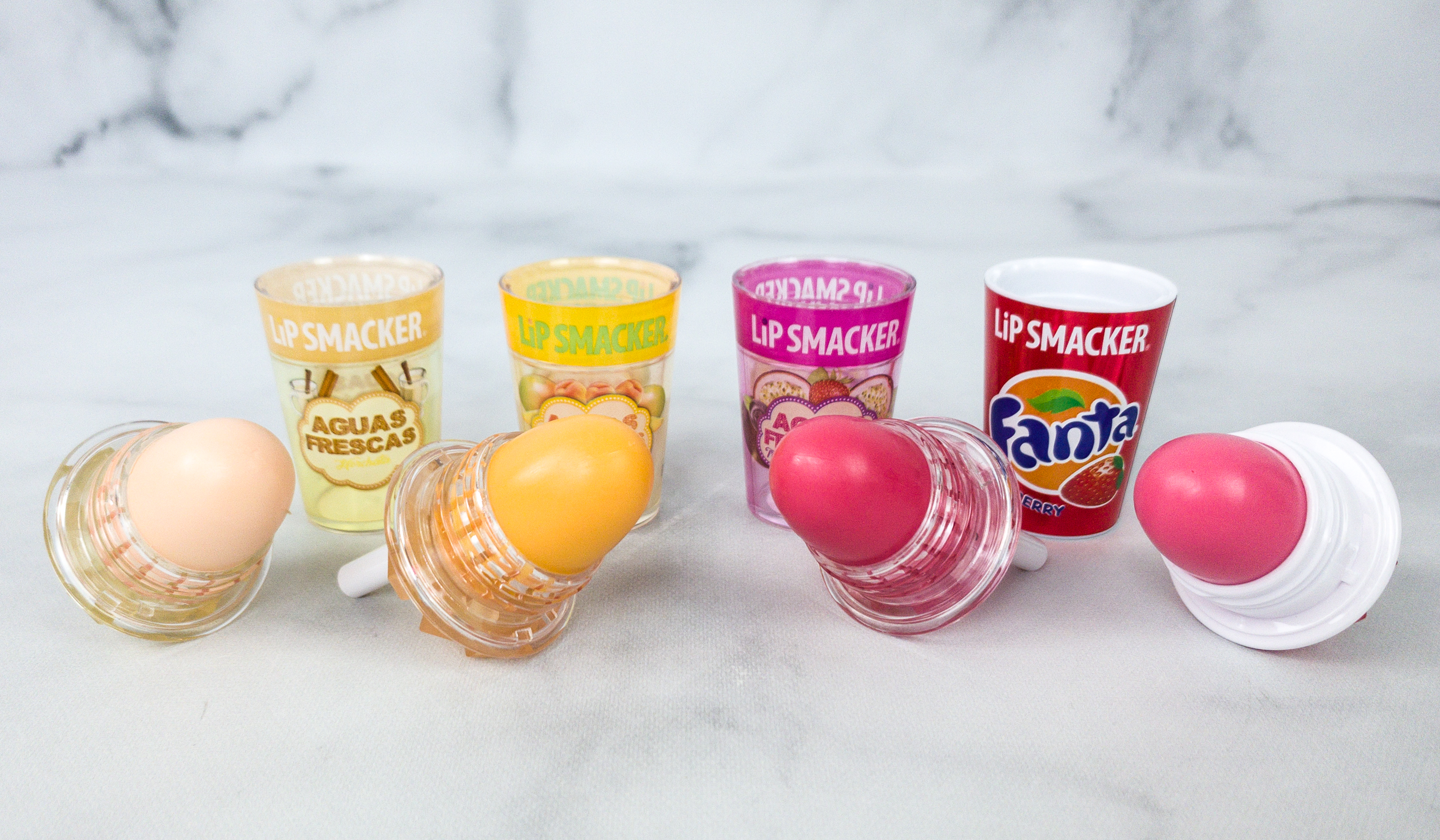 How colorful!
When it comes to fun and quirky lip balms, Lipsmacker BFF Lip Balm subscription box never disappoints. This month, we received a set of lip balms inspired by popular drinks, including Fanta and Coca Cola! All the products were moisturizing and the flavors will just have you reapplying all throughout the day. My daughter loved the peach mango balm and the Coca Cola trio! Also, the formula of the balms is gentle yet hydrating. They even come in handy packaging that my daughter can easily bring with her. This is a great box overall, especially for tweens!
What did you think of the Lippie Pals from Lipsmacker BFF Lip Balm subscription?
Visit Lipsmacker BFF Lip Balm Subscription to subscribe or find out more!