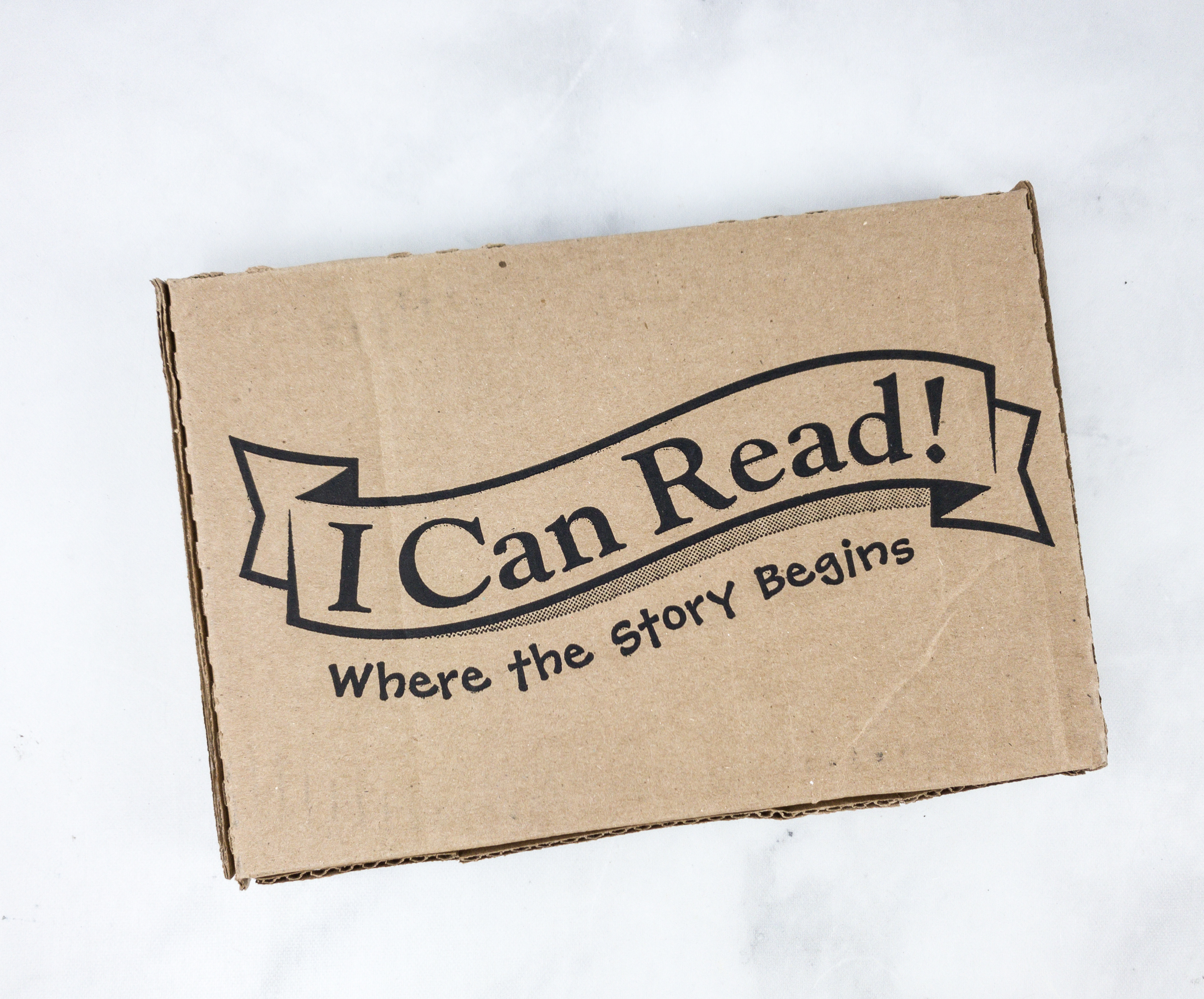 I Can Read! Book Club is a monthly subscription that sends new beginner-friendly books! Your welcome shipment will include 2 FREE books, each a $4.99 retail value, for only $1 shipping and handling. Then, each month, they will send 5 paperback books right at your doorstep for $19.95, plus $4.99 shipping to the U.S., Puerto Rico, and APO address.
DEAL: Get 2 Books FREE! Deal applies automatically, just VISIT AND SUBSCRIBE. Just pay $1 shipping!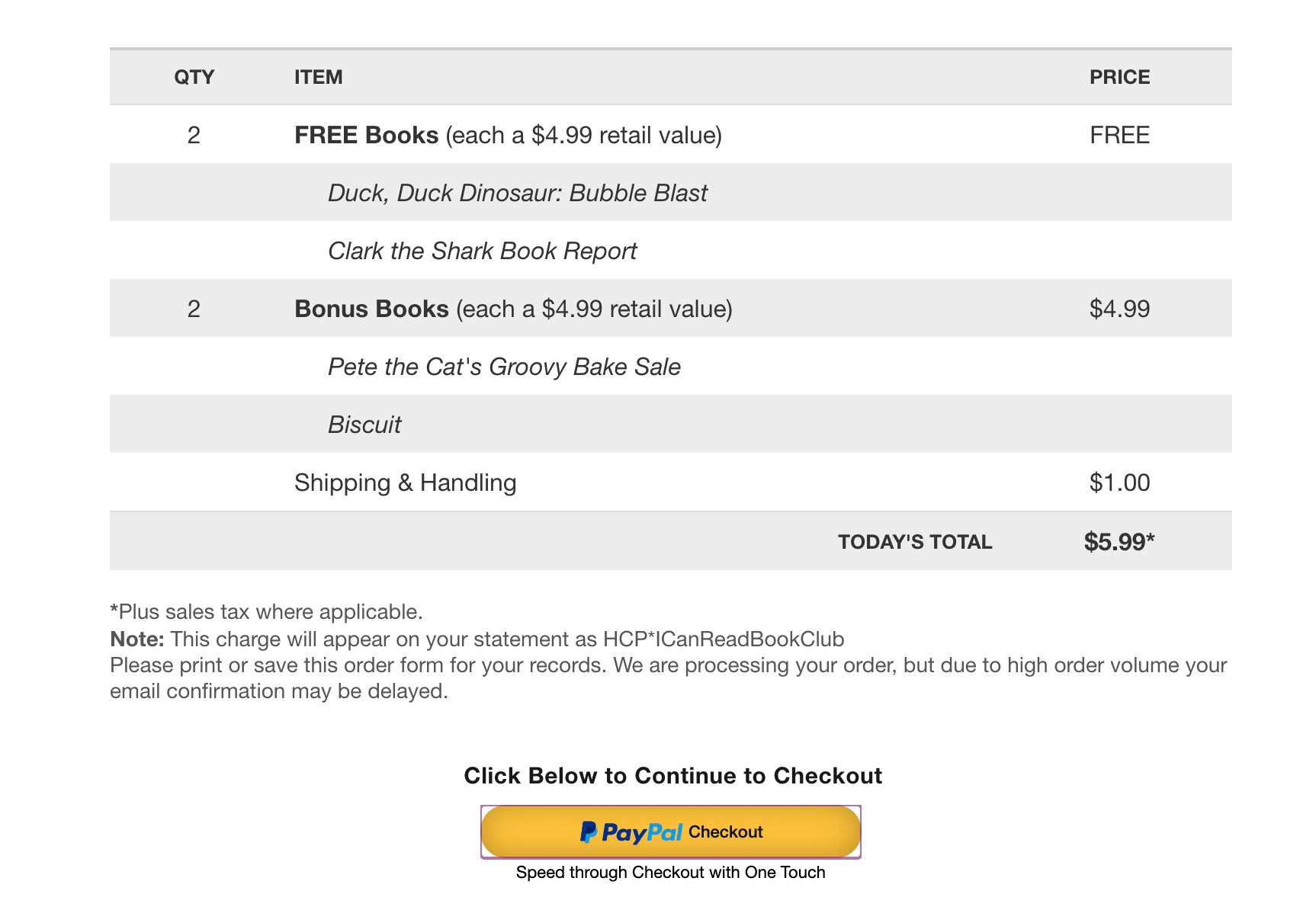 I got the intro deal, so I only paid $4.99 for the books and $1 for shipping and handling plus $.36 tax, for a total of $6.35.
Everything in my box!
Expect kid-friendly books featuring some of the most beloved characters in the history of children's literature, many of which are also created by renowned authors and illustrators. All these full-color stories are aimed to help children to develop their essential reading skills. Also, the books are organized and are color-coded depending on the level. There are 6 categories:
My Very First: Introduction to Reading – Basic features of print and reading, short and simple sentences, and full-color stories for children at the very first stages of learning to read.
My First Shared Reading – Basic language, word repetition, and whimsical illustrations, ideal for sharing with your emergent reader.
Level 1: Beginning Reading – Short sentences, familiar words, and simple concepts for children eager to read on their own.
Level 2: Reading with Help – Engaging stories, longer sentences, and language play for developing readers who still need some help.
Level 3: Reading Alone – Complex plots, challenging vocabulary, and high-interest topics for the independent reader.
Level 4: Advanced Reading – Short paragraphs, chapters, and exciting themes for the perfect bridge to chapter books.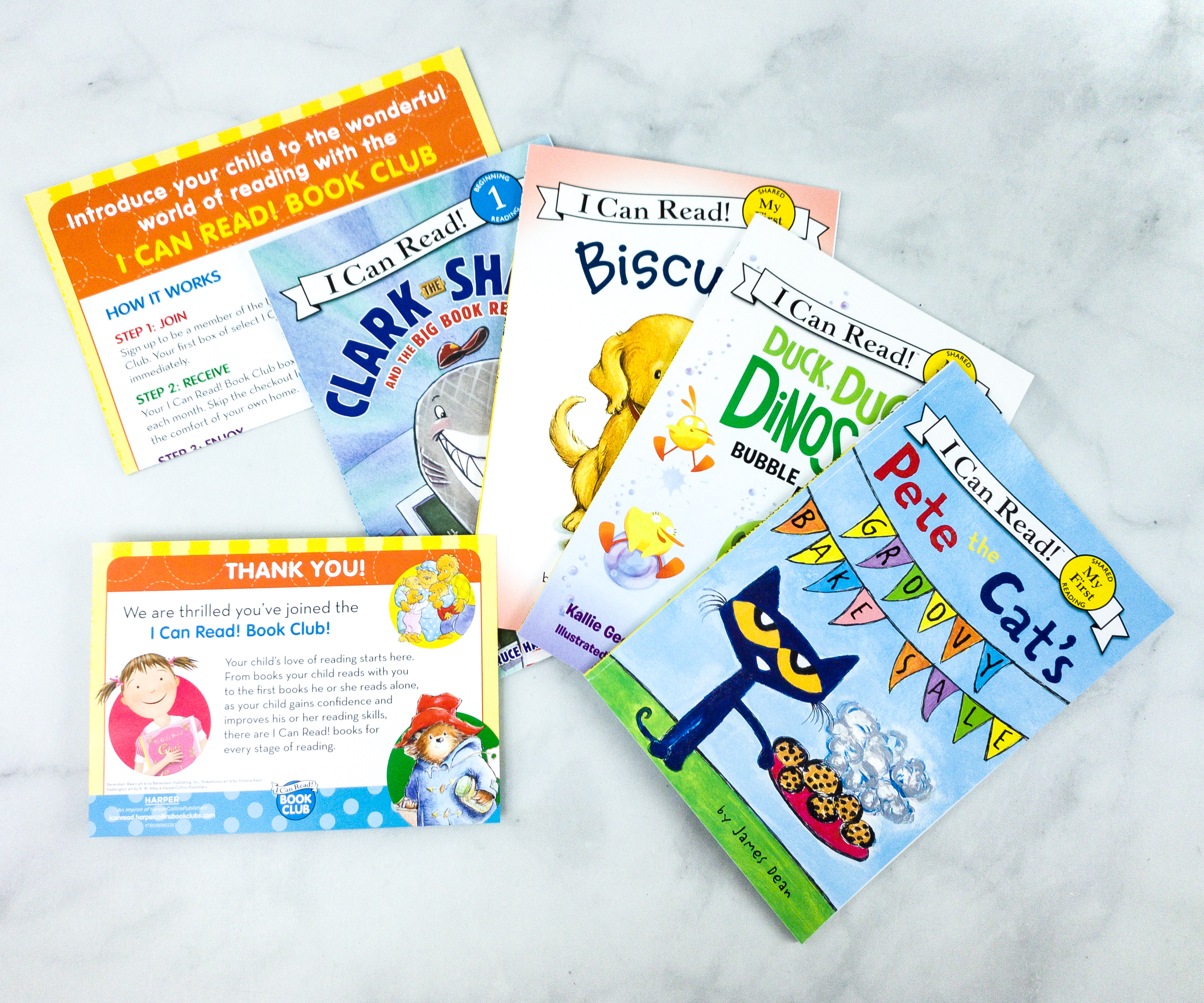 We received 4 books, two are free for trying the Book Club!
There is an included thank you card from I Can Read! Book CLub.
The flip side of the thank you card gave us more information on how we can reach their customer service. Unlike most subscriptions from "legacy" companies, I found this subscription easy to manage (and although I haven't, cancellation is actually easy).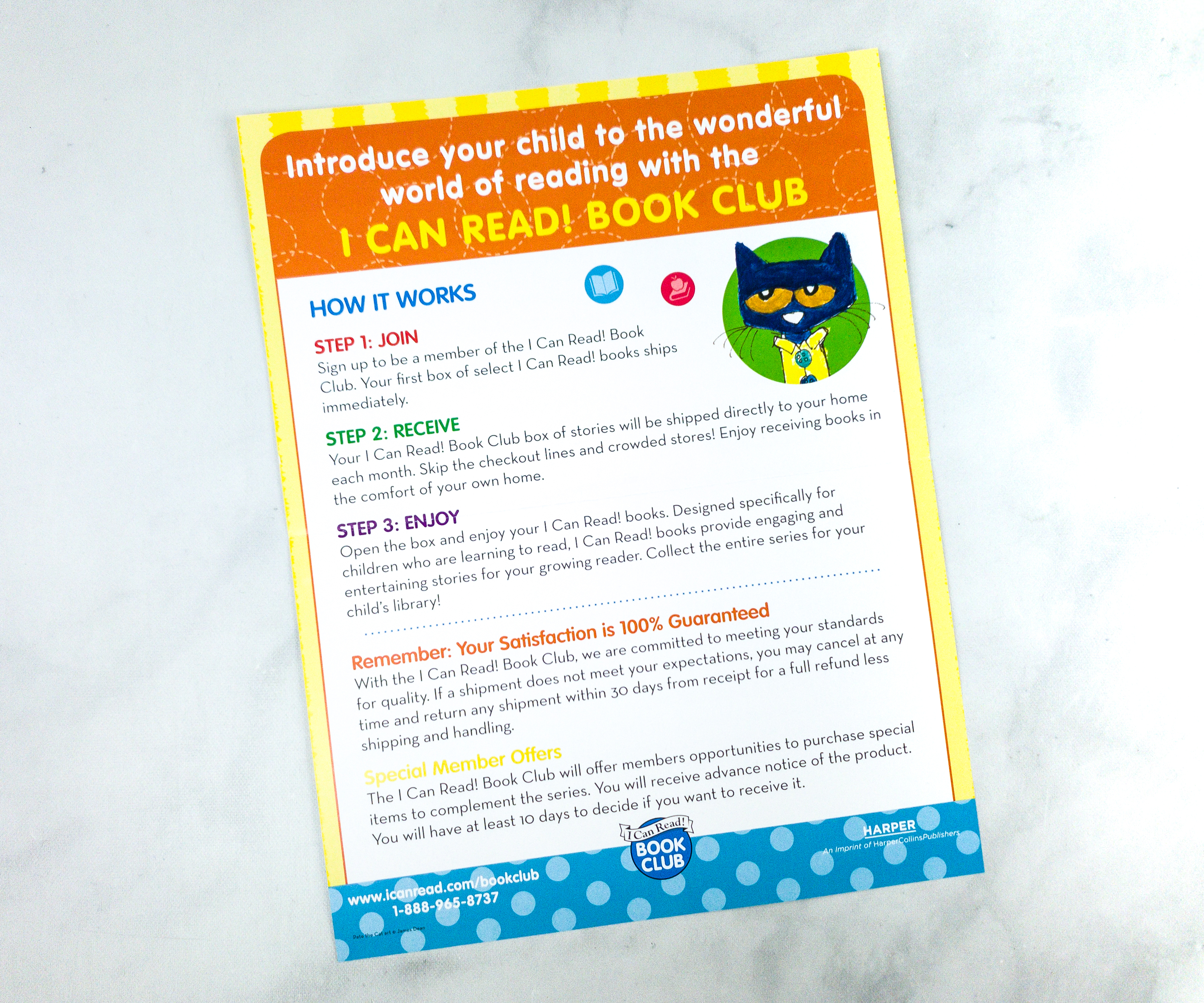 There's another card that tells us how the subscription works.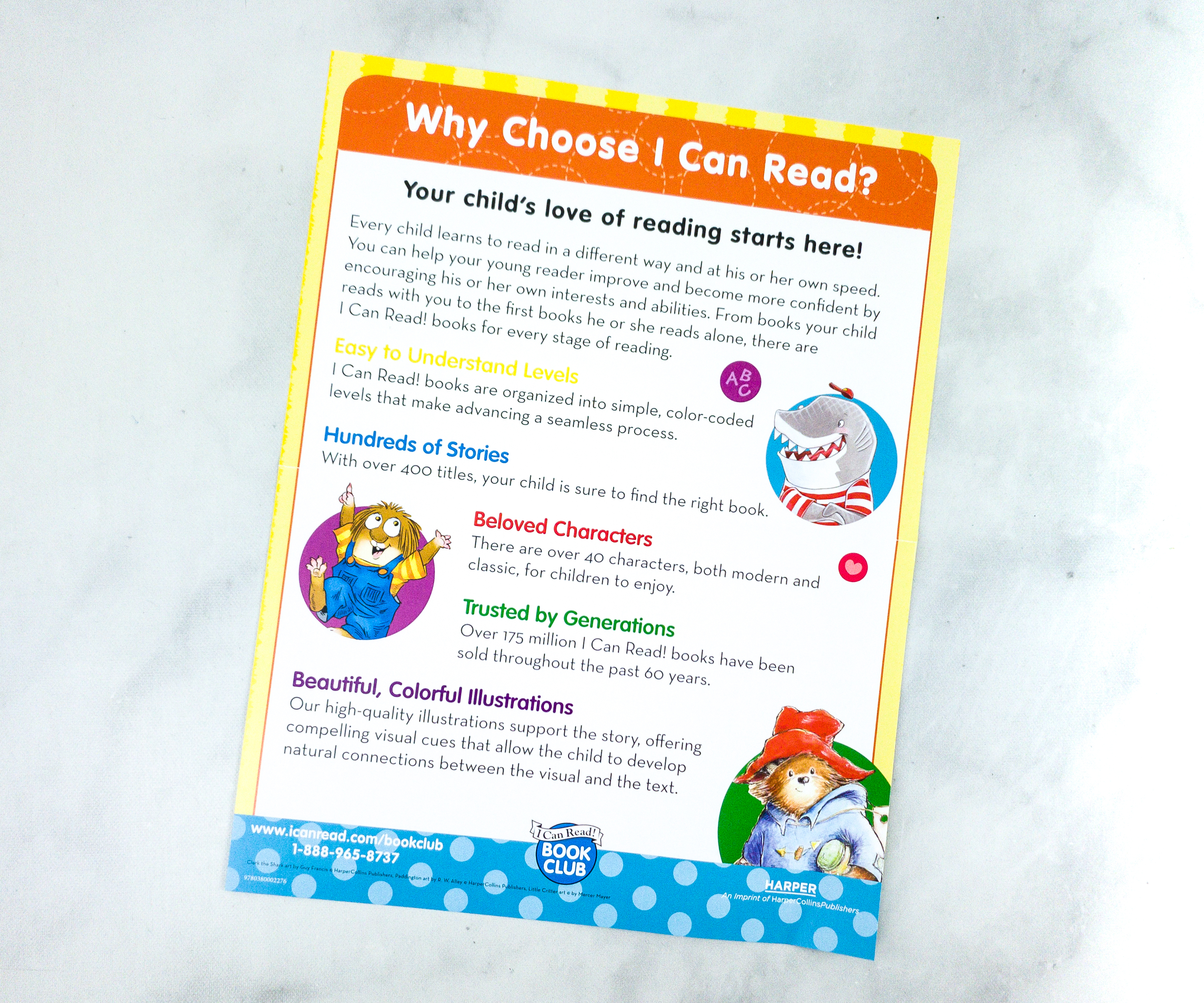 It also gave us more information about the subscription, and what to expect from the books that they'll be sending.
Here are the 4 books that we have this month.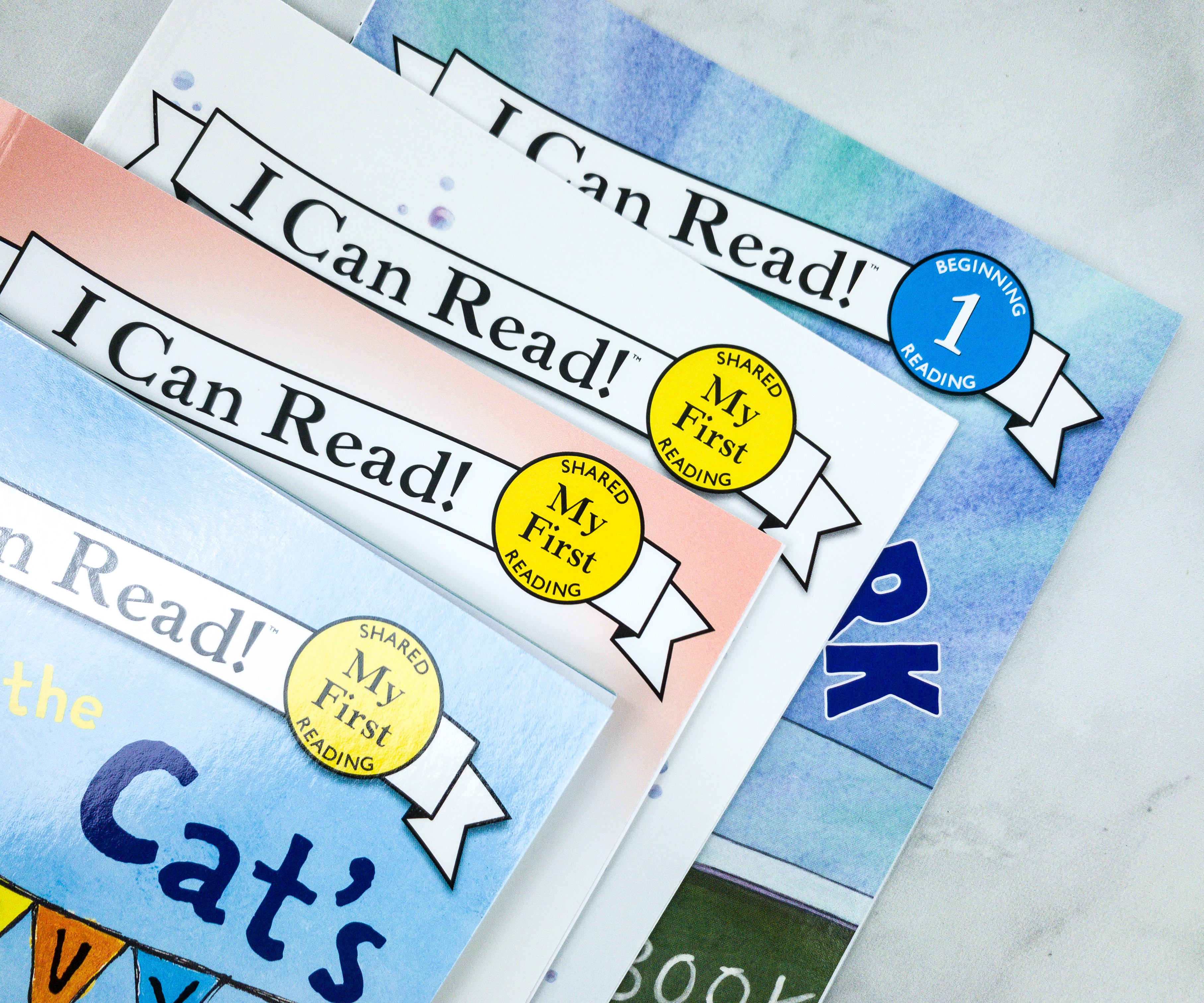 Three of the books fall under the category "My First Shared Reading", while the other one is in category 1 which is "Beginning Reading".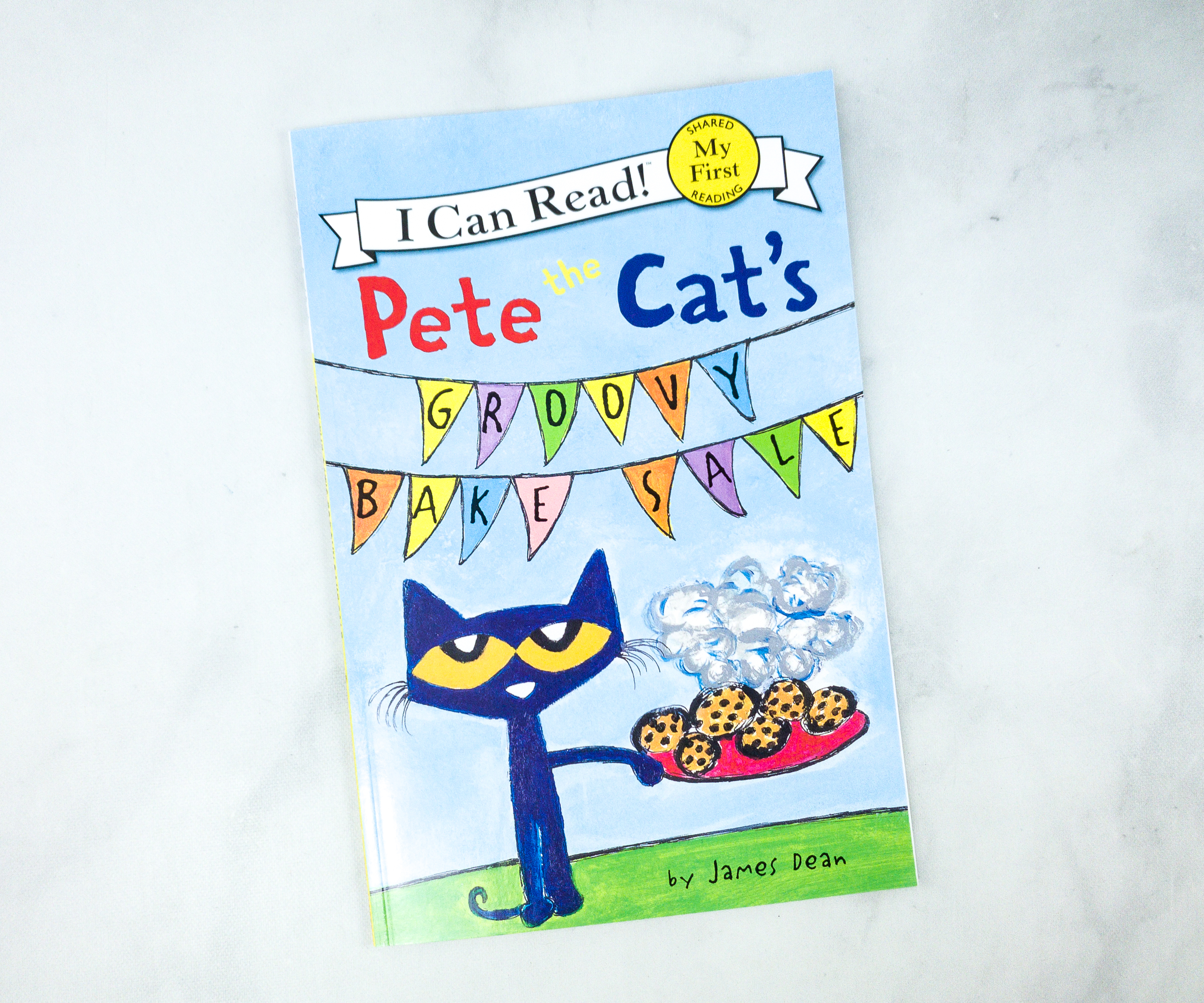 Pete the Cat's Groovy Bake Sale by James Dean ($5.12)
Pete the Cat whips up something extra cool in the next Pete the Cat My First I Can Read tale from New York Times bestselling author-illustrator James Dean!

The school's bake sale is a day away! Pete tries to make something yummy for his friends. But he seems to be only making a giant mess! Will Pete have something delicious in time for the bake sale?

Beginning readers will love Pete's adventure in the kitchen in this My First I Can Read story, complete with original illustrations from the creator of Pete the Cat, James Dean. My First I Can Read books are perfect for shared reading with a child.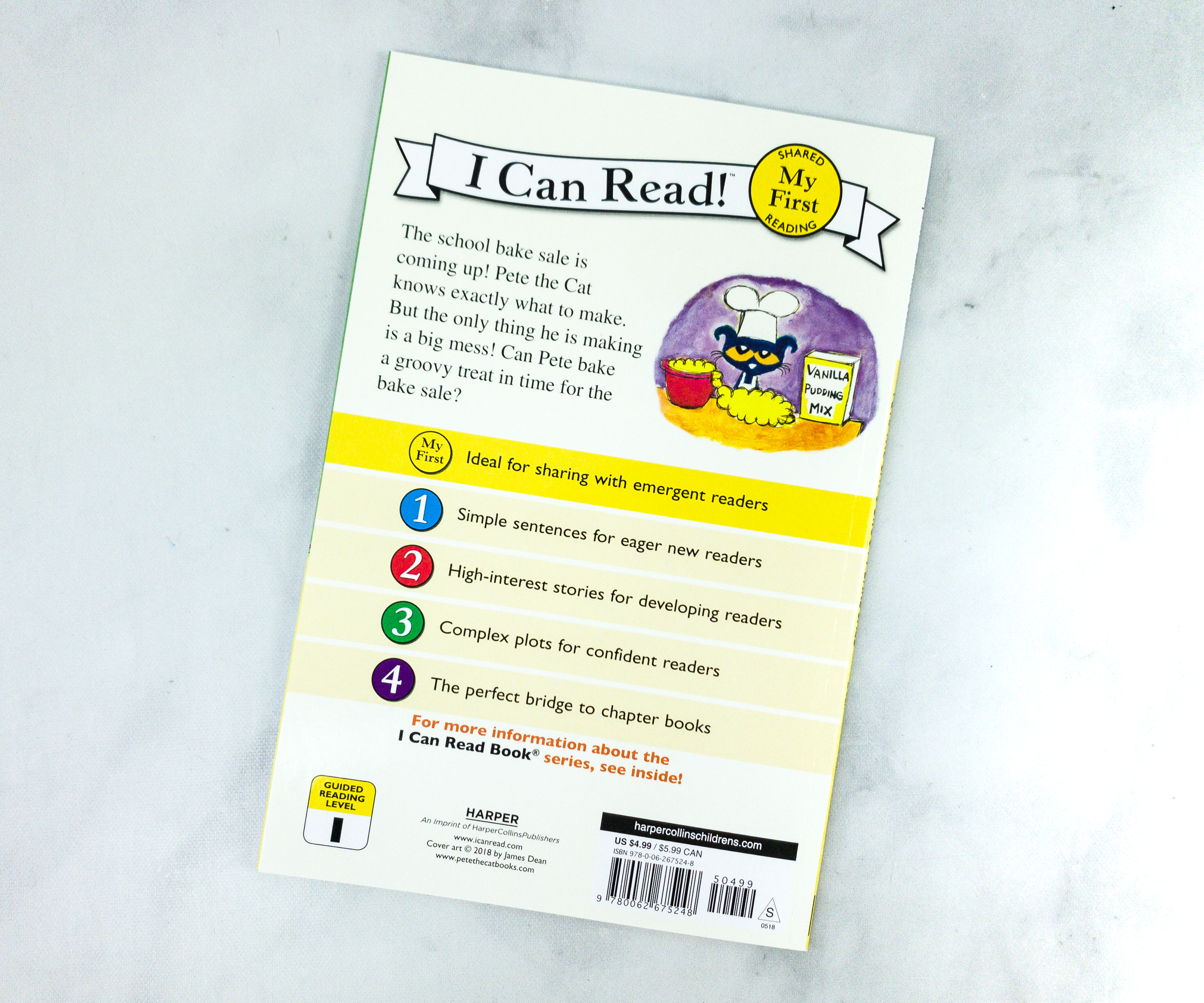 The back of the book introduces us to Pete the Cat, and it also explains the different categories of the books. This one is a "My First", which is ideal for sharing with emergent readers.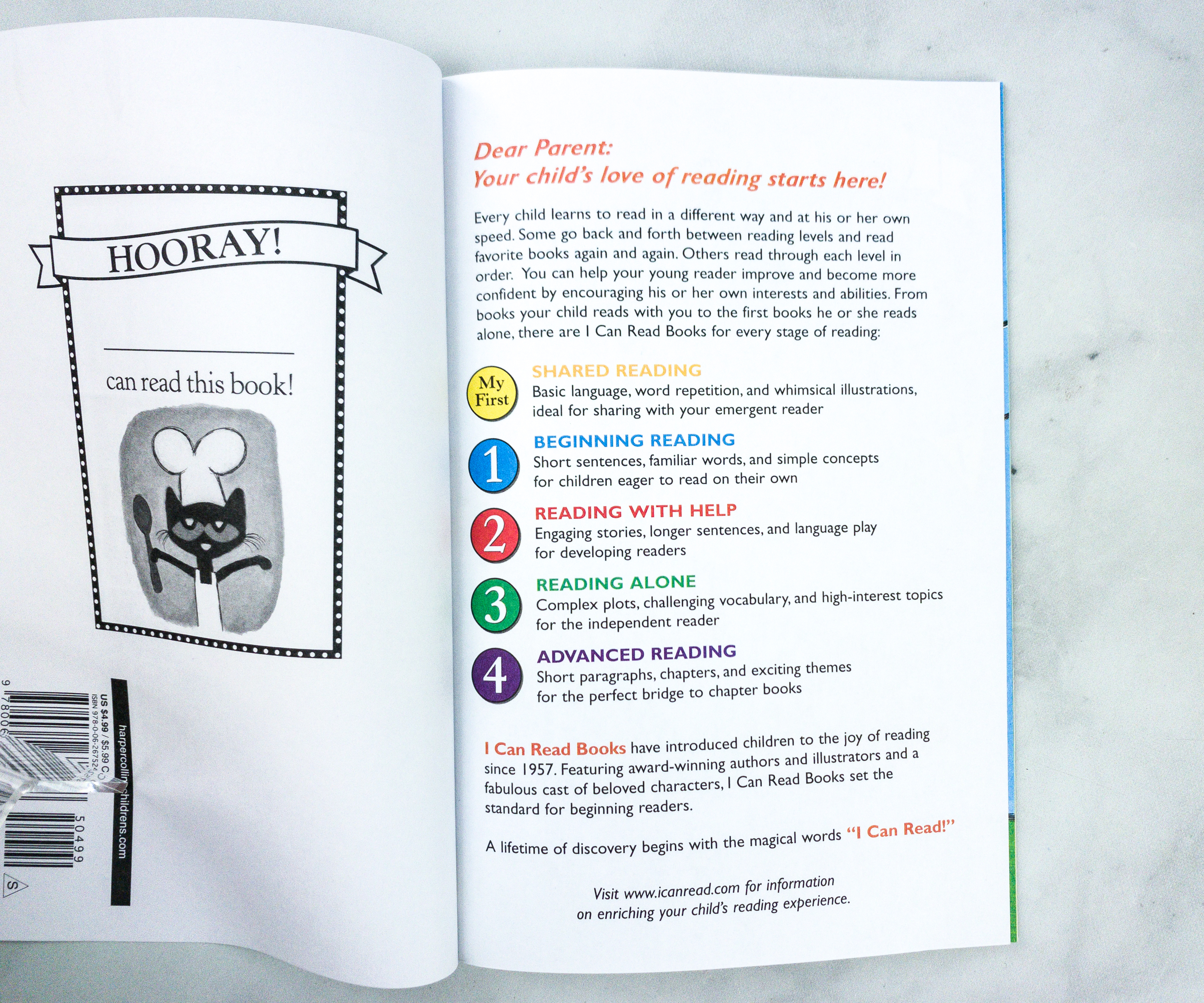 Inside, you can personalize your book with the provided label box. It also explains more about the each book level through an included note for the parents.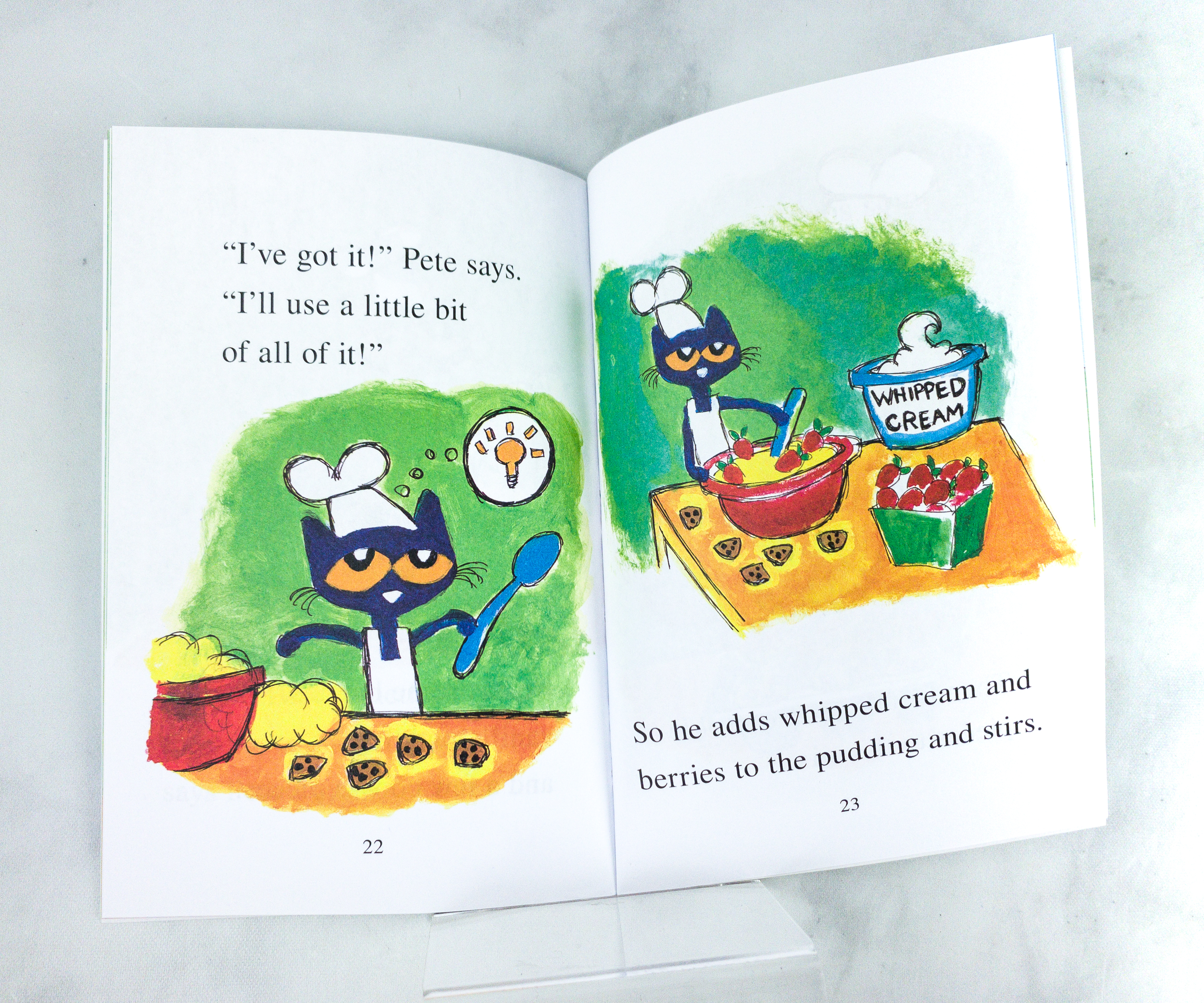 Each page has a colorful illustration and a single line that describes or tells us about the story. It's perfect for a reading-aloud session with the kids. The simplified story makes it easier for the kids to follow through.
Biscuit by Alyssa Satin Capucilli ($5.07)
Snuggle up at bedtime or anytime with Biscuit, the very first book about everyone's favorite little yellow puppy. This My First I Can Read book is an excellent choice to share during homeschooling, in particular for children ages 4 to 6. It's a fun way to learn to read and as a supplement for activity books for children.

It's time for bed, but Biscuit doesn't want to sleep! Before Biscuit gets into bed he wants one more snack, one more story, one more kiss. Will he ever go to sleep? Woof, woof!

This familiar bedtime drama is a My First I Can Read book, perfect for shared reading at bedtime and makes for a lovely gift to new parents. Children love the warmth of the Biscuit stories, which have helped introduce generations of boys and girls to the joy of reading.

This book was inspired by the author's daughter, who loved to dog-sit their neighbor's huge golden retriever!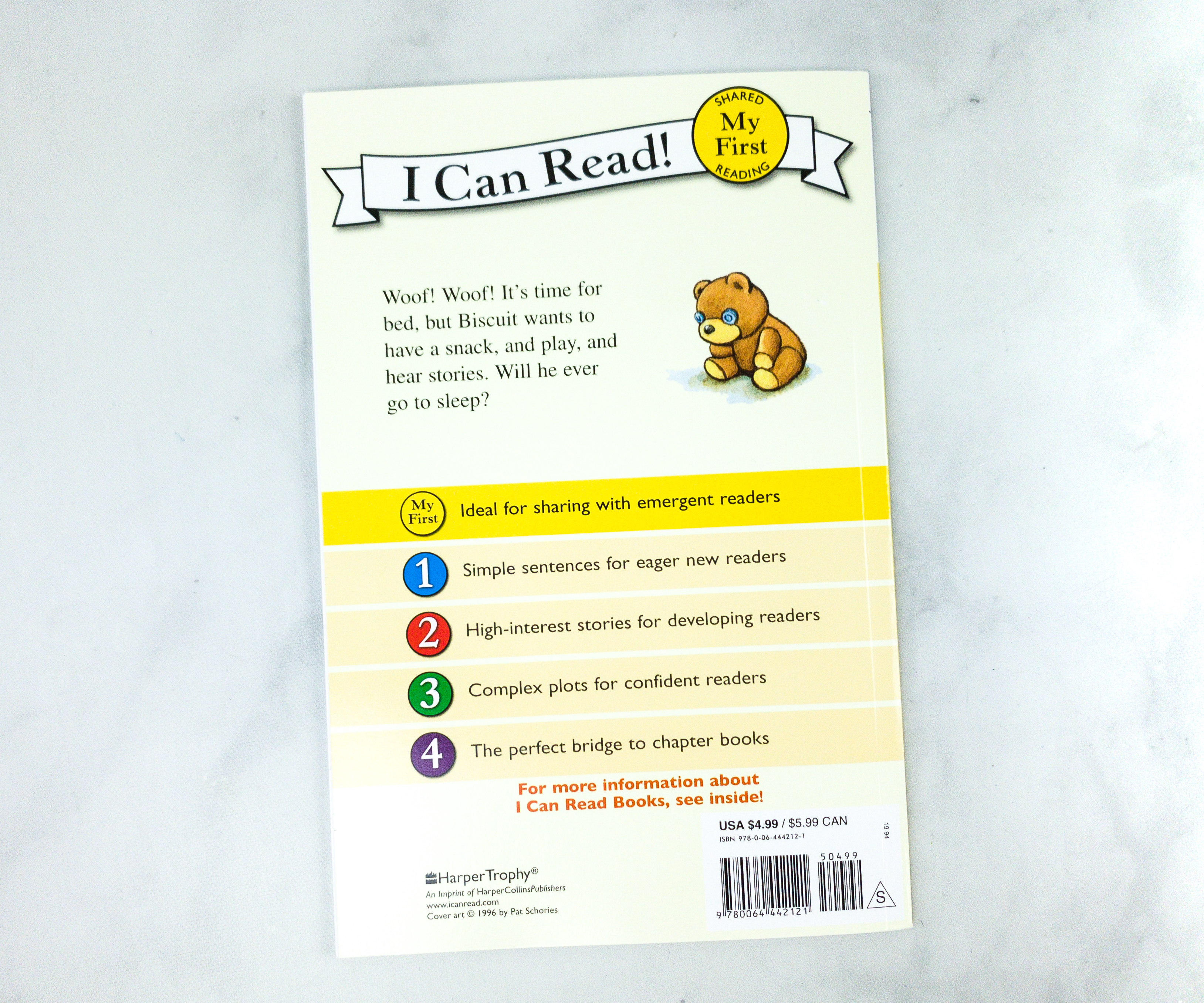 Just like the first one, this book also falls under the category "My First". It's another book that is perfect for kids who just started reading.
It also has nice illustrations, and simplified text that the kids can easily pronounce and read.
Duck Duck Dinosaur Bubble Blast by Kallie George ($4.50)
It's bath time for two little ducklings and one big dinosaur! Spike loves soap, but Feather and Flap don't want to scrub. What will Spike do to make getting clean fun for everyone? This short, sweet, and very bubbly story will help show kids how much fun bath time can be.

Duck, Duck, Dinosaur: Bubble Blast is a My First I Can Read book, which means it's perfect for shared reading with a child.
Another one suited for emerging readers, this is a story of ducks and the dinosaur that wants to make bath time fun!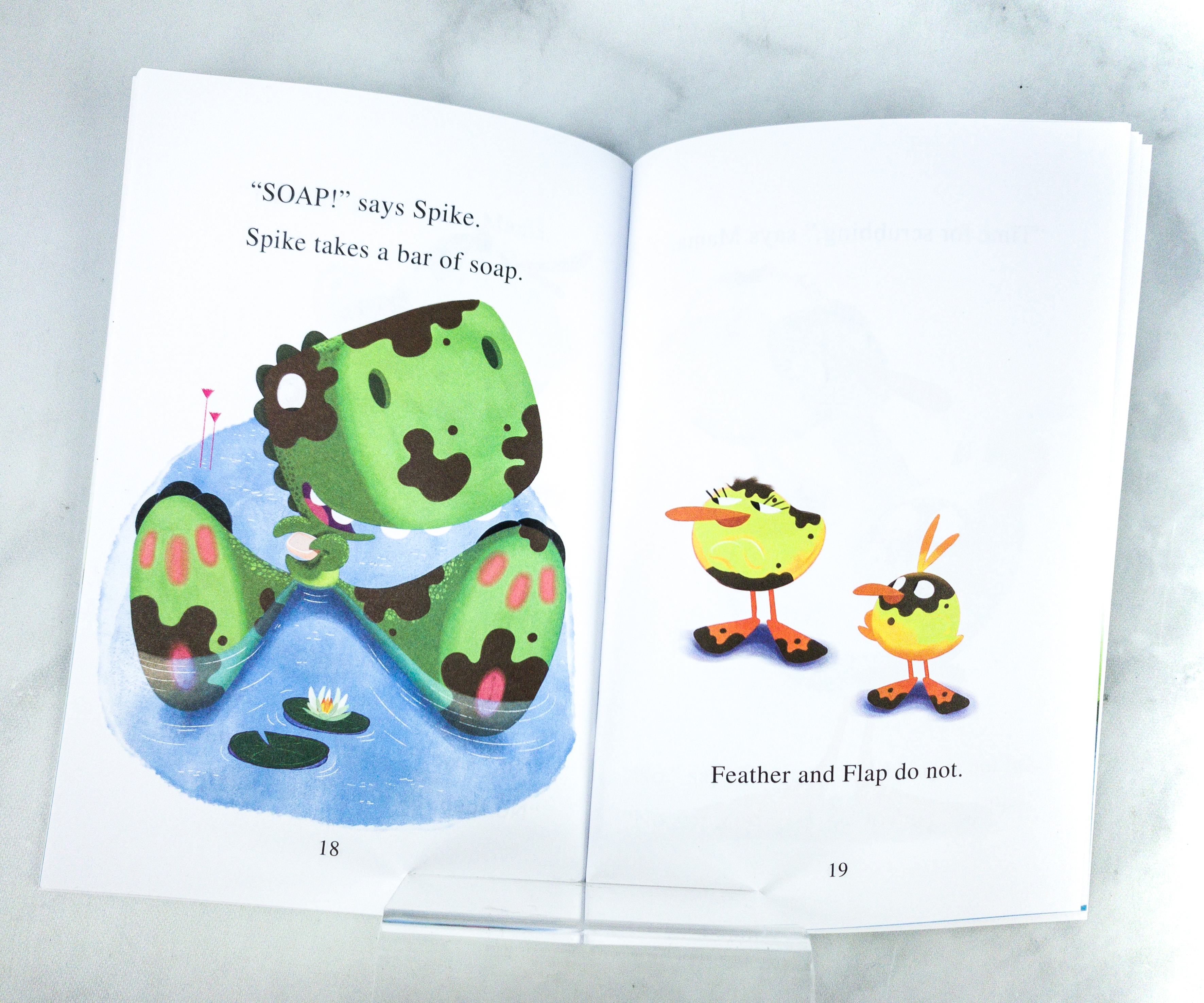 Like the other books, the illustrations are adorable and child-friendly, while the lines are kept short and simple.
Clark The Shark And The Big Book Report by Bruce Hale ($5.17)
Be bold, be smart, and speak from the heart! Clark the Shark is ready to present his book report to the class. But at the last minute, Clark gets stage fright and clams up in front of everybody. With a little help from his teacher, Mrs. Inkydink, will Clark be able to overcome his fears?

With easy-to-read text and Clark's trademark rhymes, this shark tale will prepare beginning readers to take a big bite out of reading! Also included are Clark the Shark's Bite-Sized Facts, real facts on shark communication, behavior, and more!

Clark the Shark and the Big Book Report is a Level One I Can Read, which means it's perfect for children learning to sound out words and sentences.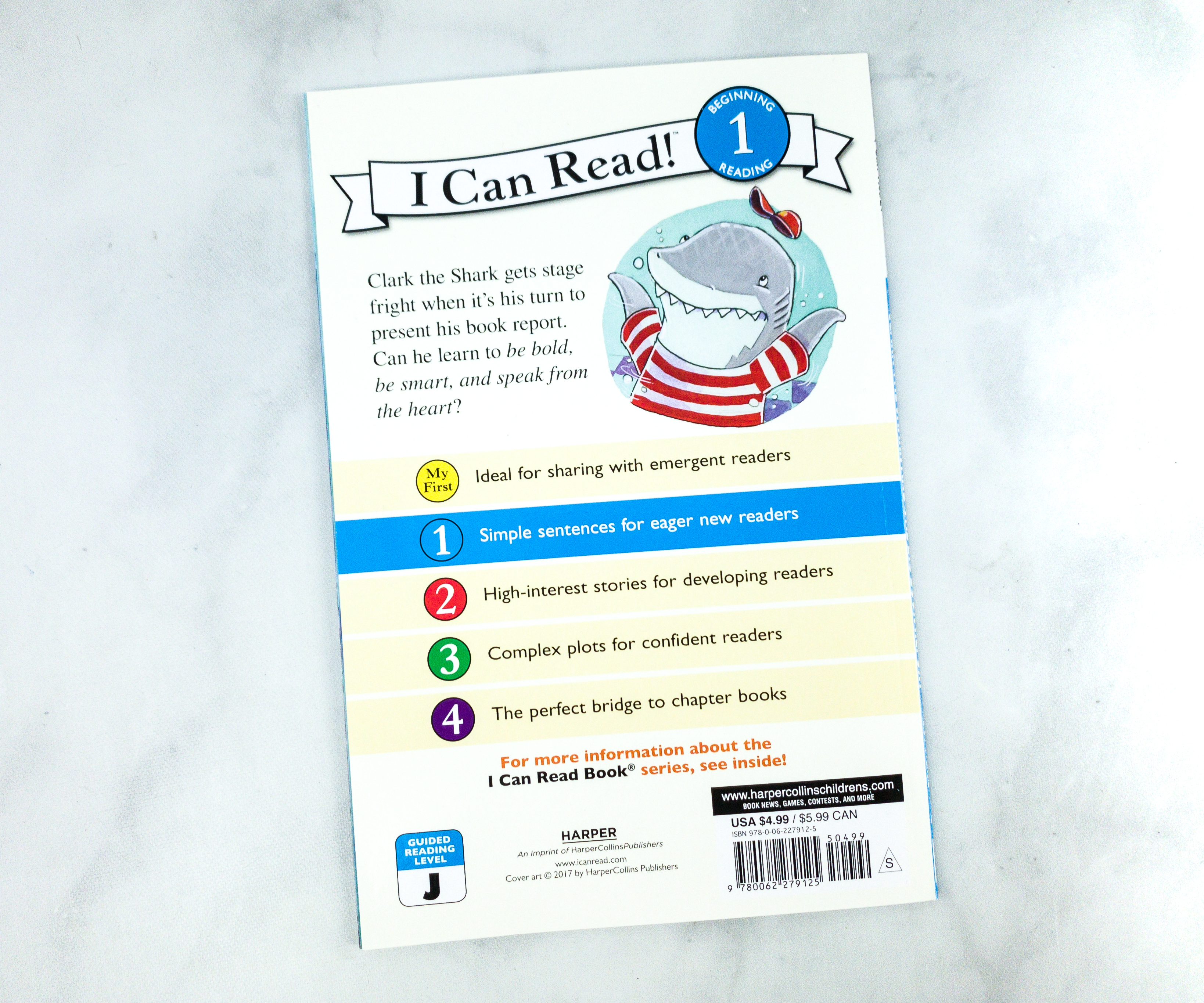 Unlike the first three books, this one falls under category 1 for Beginning Reading, and a guided reading level J. It still has simple sentences for eager new readers.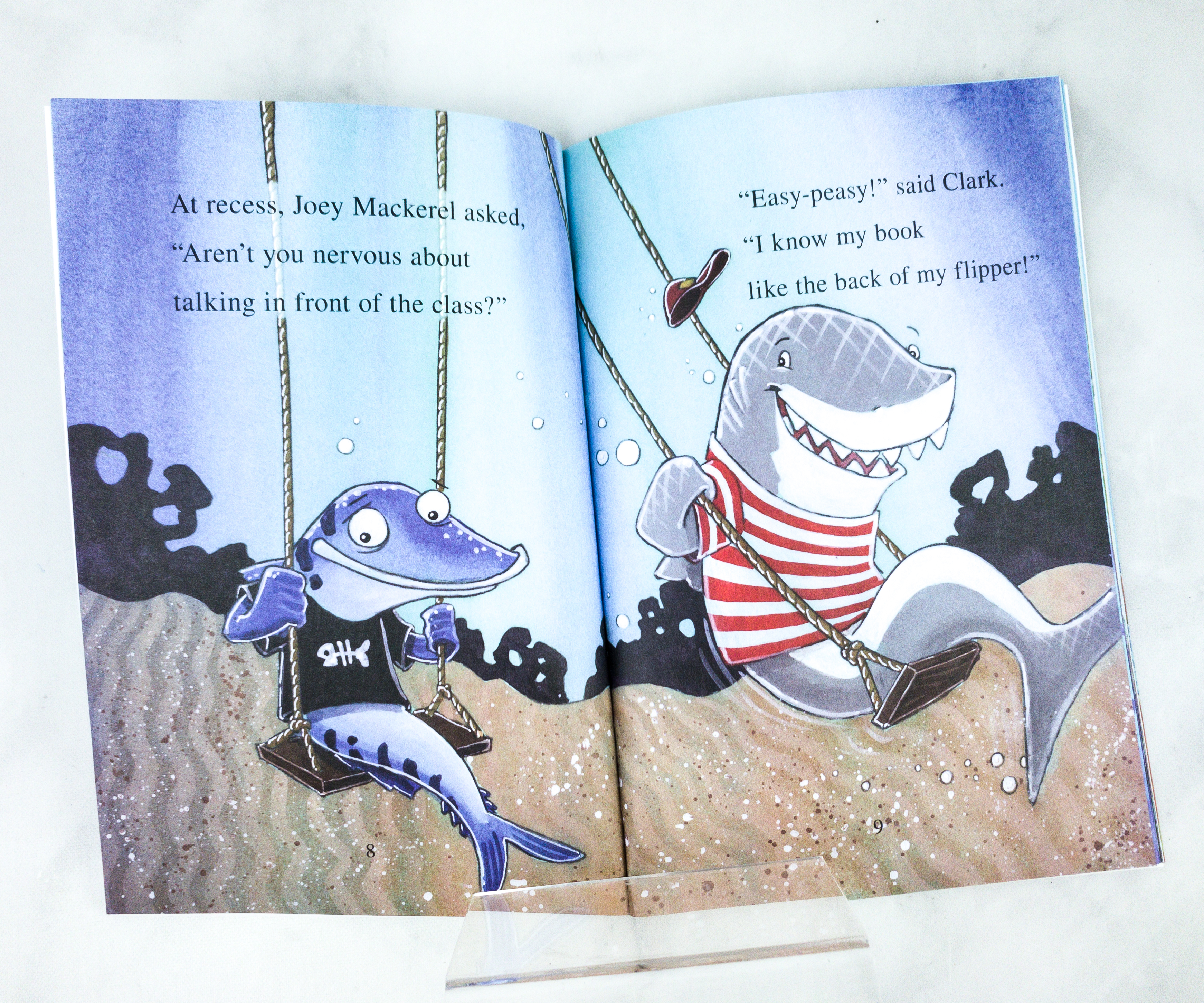 What we noticed is that the illustrations are more colorful as compared to the first three books. It still has the simplified text that is great for sharing with other readers, but each page now contains multiple lines.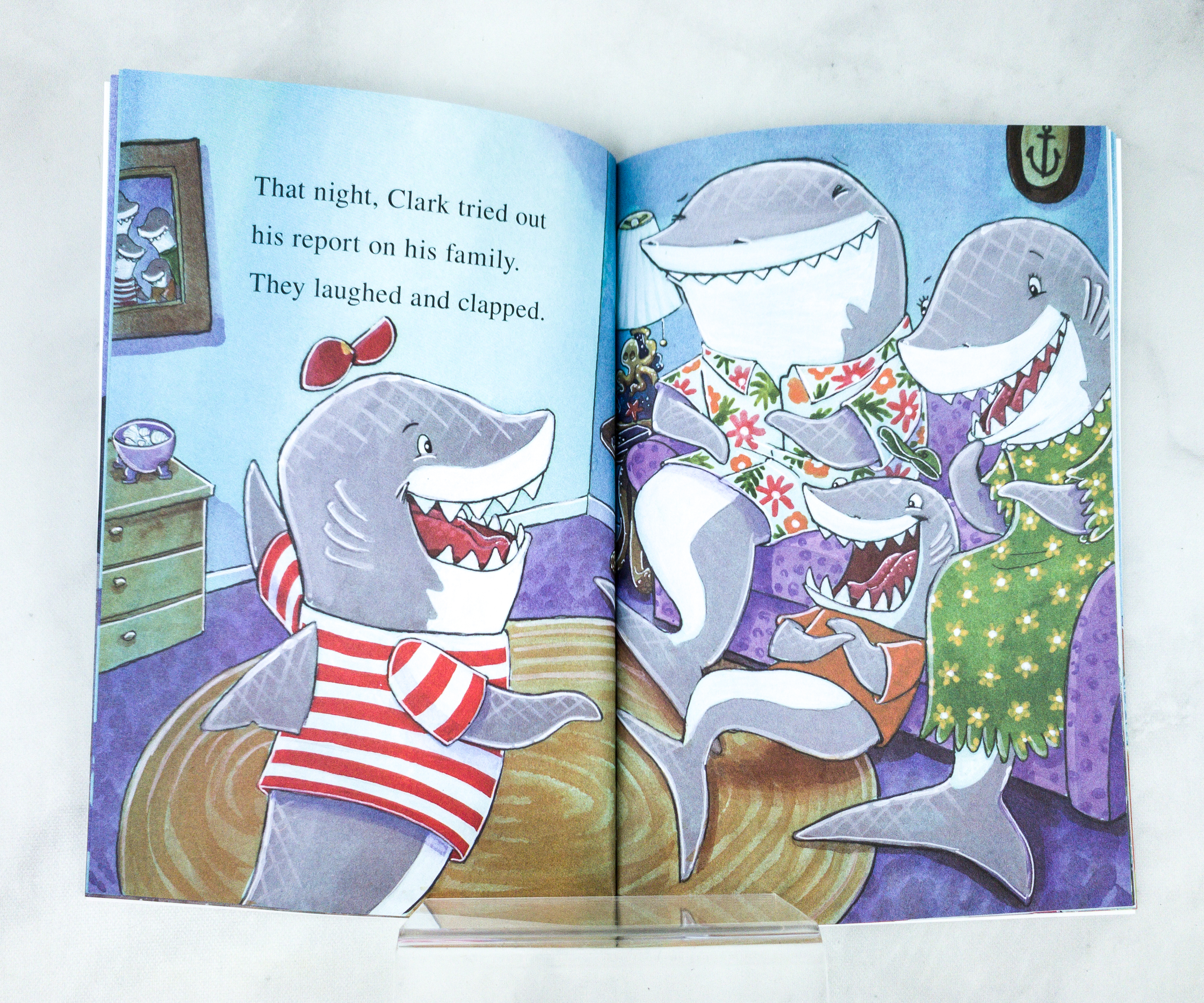 Once the kids are comfortable with their current level, you can proceed to the next level until they emerge into advanced reading.
I Can Read! Book Club helps in cultivating kids' interest in reading books, and they take it slowly but surely by providing different levels of reading and guided reading. We're pleased as we received 2 free books with the intro offer! All the books are excellent, they have beautiful illustrations plus easy-to-follow text. These are a great way to prepare kids for more advanced level reading, where little by little, there'll be no more images but only text. It's a good subscription that parents can use to encourage their kids to read. We have an emerging reader so this subscription is perfect for us – he loves getting his own little box of books and we can read them over and over!
What do you think of this month's box?