Gus's Treats is an all-natural, preservative-free dog treat box! They send different flavors and shapes every month,  straight to your doorstep. Every box contains 15-30 pieces of treats made in small batches using fresh and wholesome ingredients. All their treats are tested by their own picky Pekingese mix named "Gus"! The subscription starts at $15.92 a month, and if you get a 12-month prepay plan, your dog will receive a free personalized birthday treat!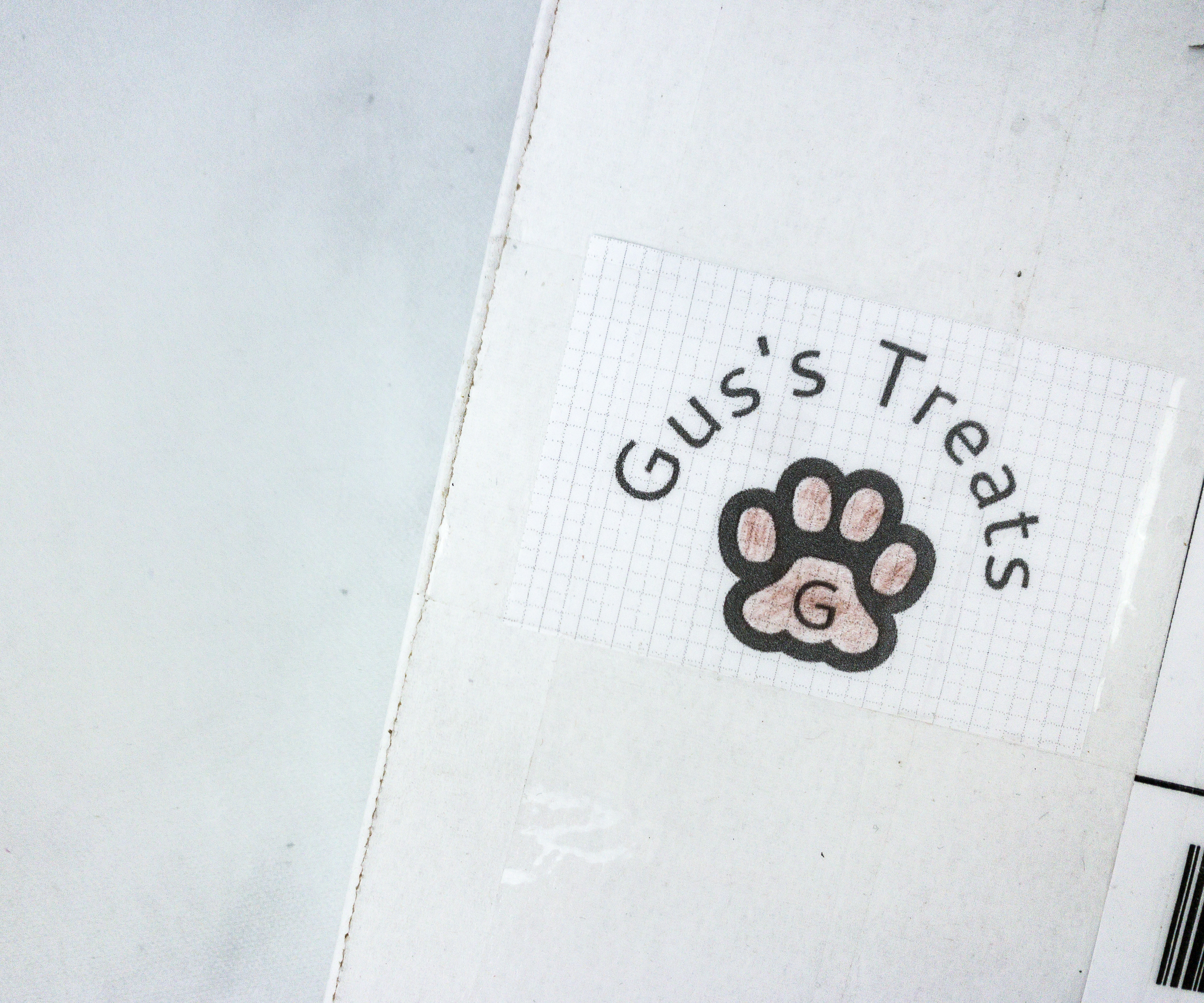 The items arrived in a simple white box with the logo of the subscription stuck on top.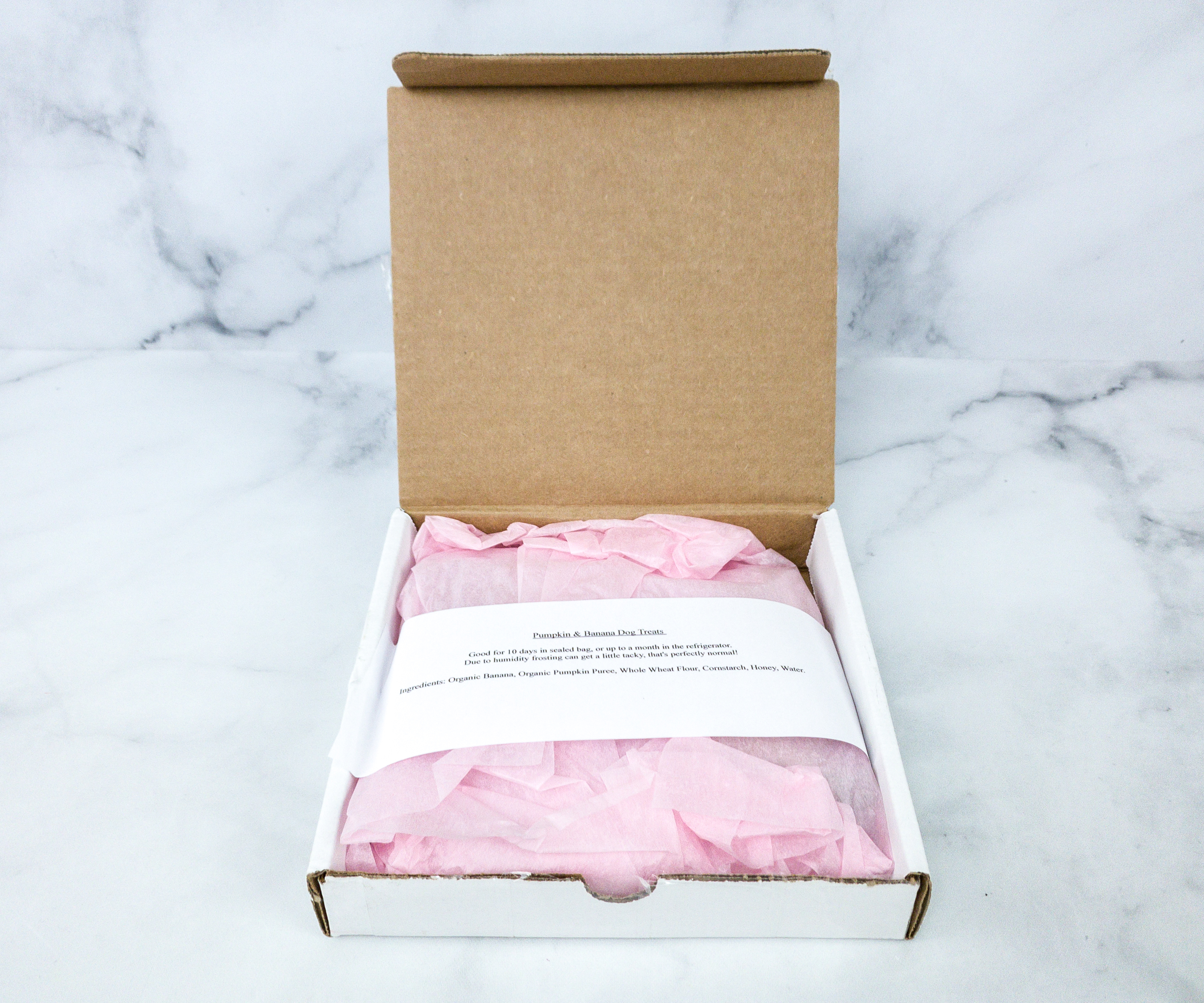 All the treats are cradled inside the pink-colored wrapping paper enclosed with white cardboard wrap.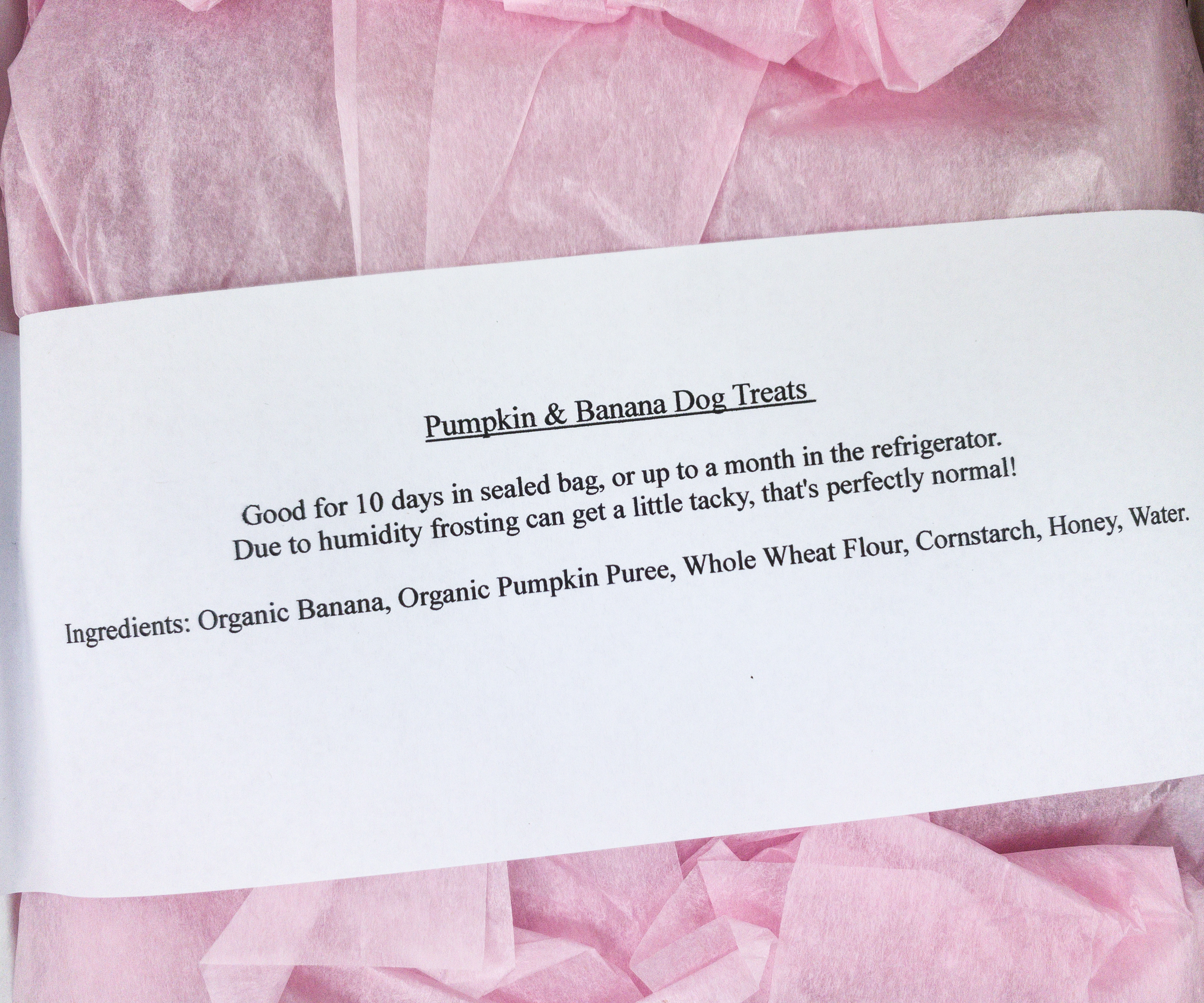 According to the carton holder, this month's dog treats are pumpkin and banana flavored. The treats can last up to 10 days in the sealed bag or up to a month when you store them in a refrigerator.
Aside from the wrapping paper, the treats are also packed inside a resealable plastic container.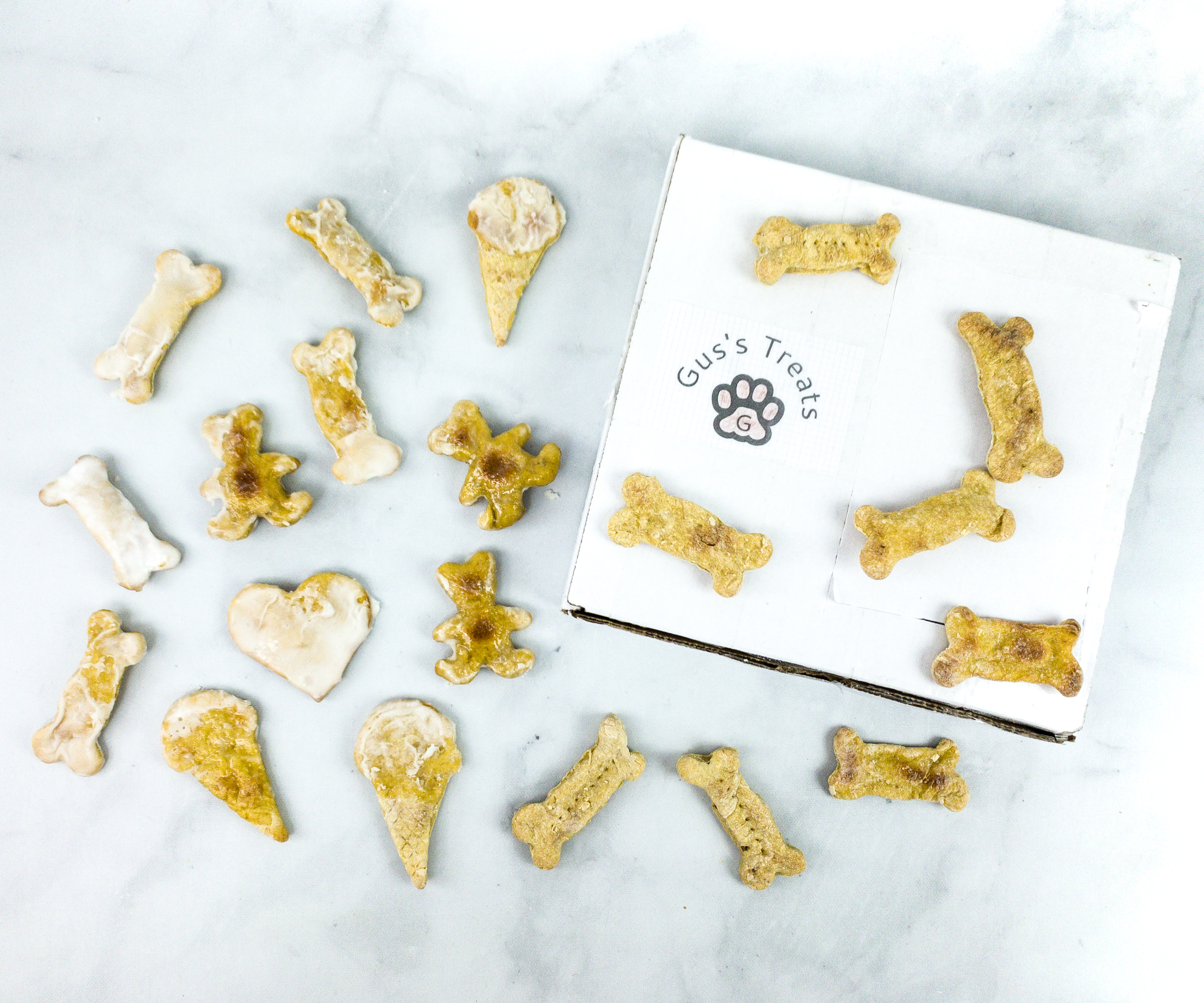 Everything in my June 2020 box!
The treats are divided into 2 separate resealable containers!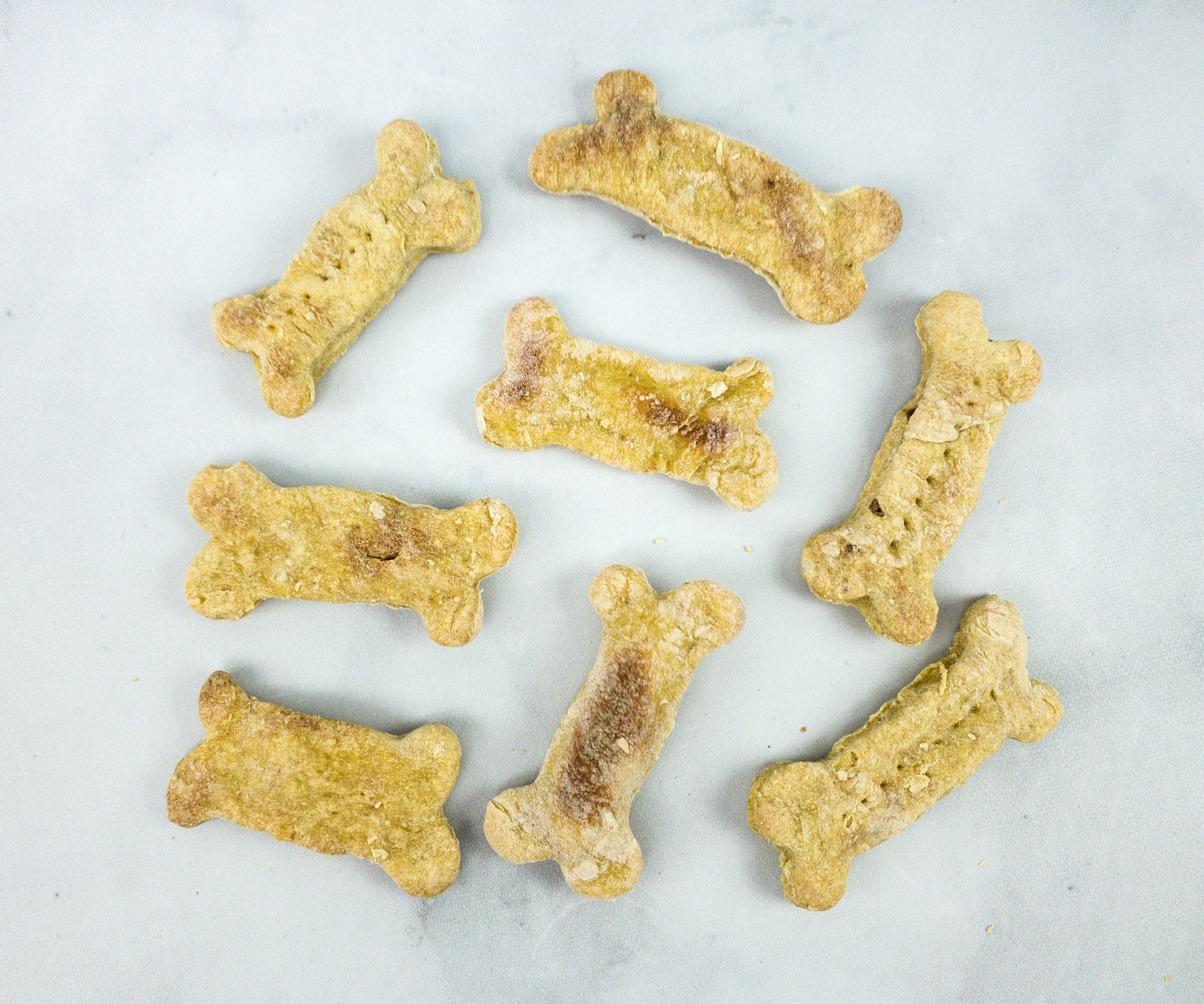 The first pack contains bone-shaped dog treats made from whole wheat flour, cornstarch, honey, organic banana, and organic pumpkin puree.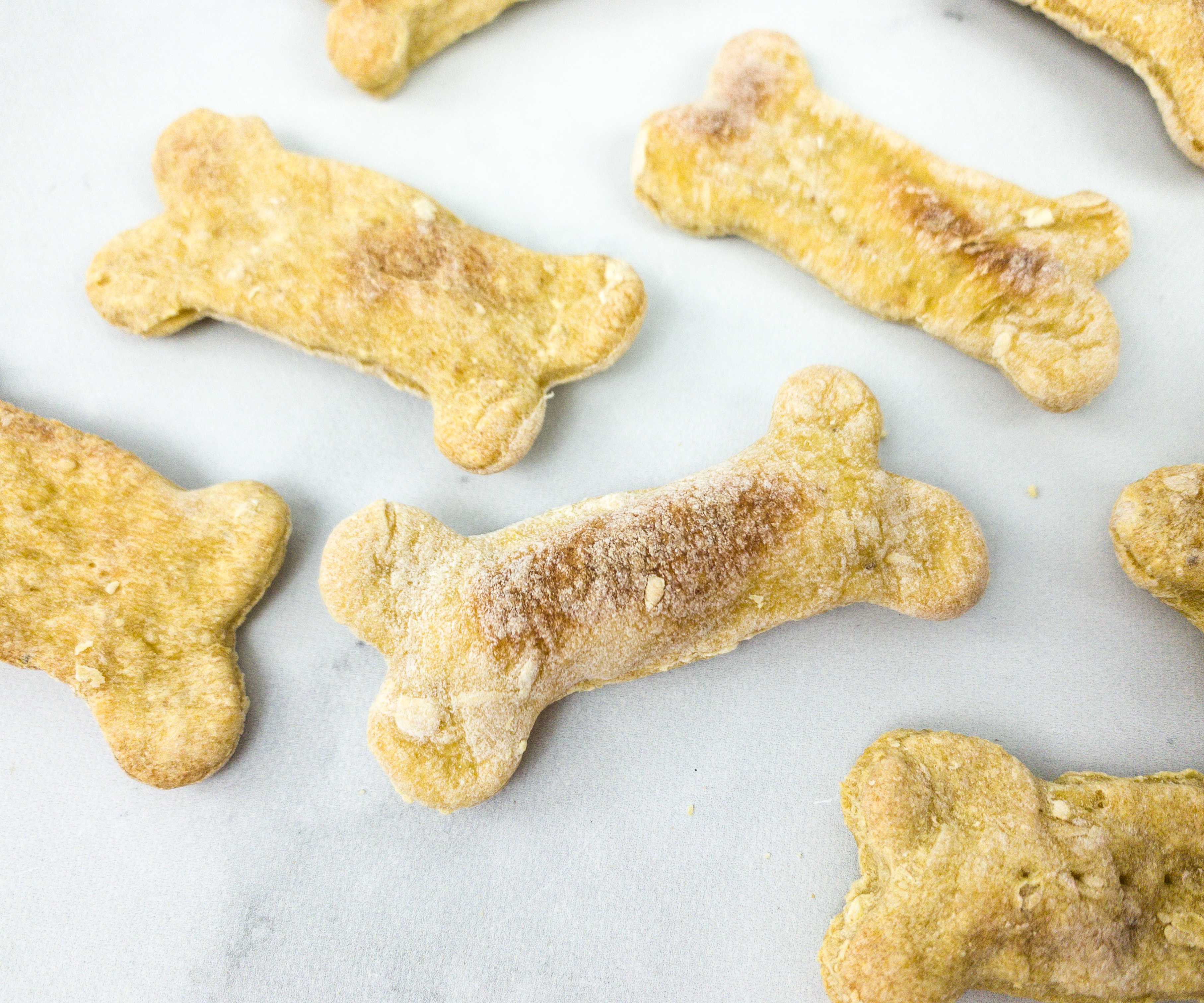 These treats are crunchy! Banana is rich in potassium, vitamin B6, and vitamin C, which are all essential in maintaining a dog's health. Pumpkin is another healthy food for dogs as it's rich in fiber that helps with digestion.
The second bag of treats features the treats in more shapes aside from the bone treats. There's ice cream in a cone, a heart, and a bear! You can tell it was really humid when we got this because the frosting got a little melty, but dogs don't mind!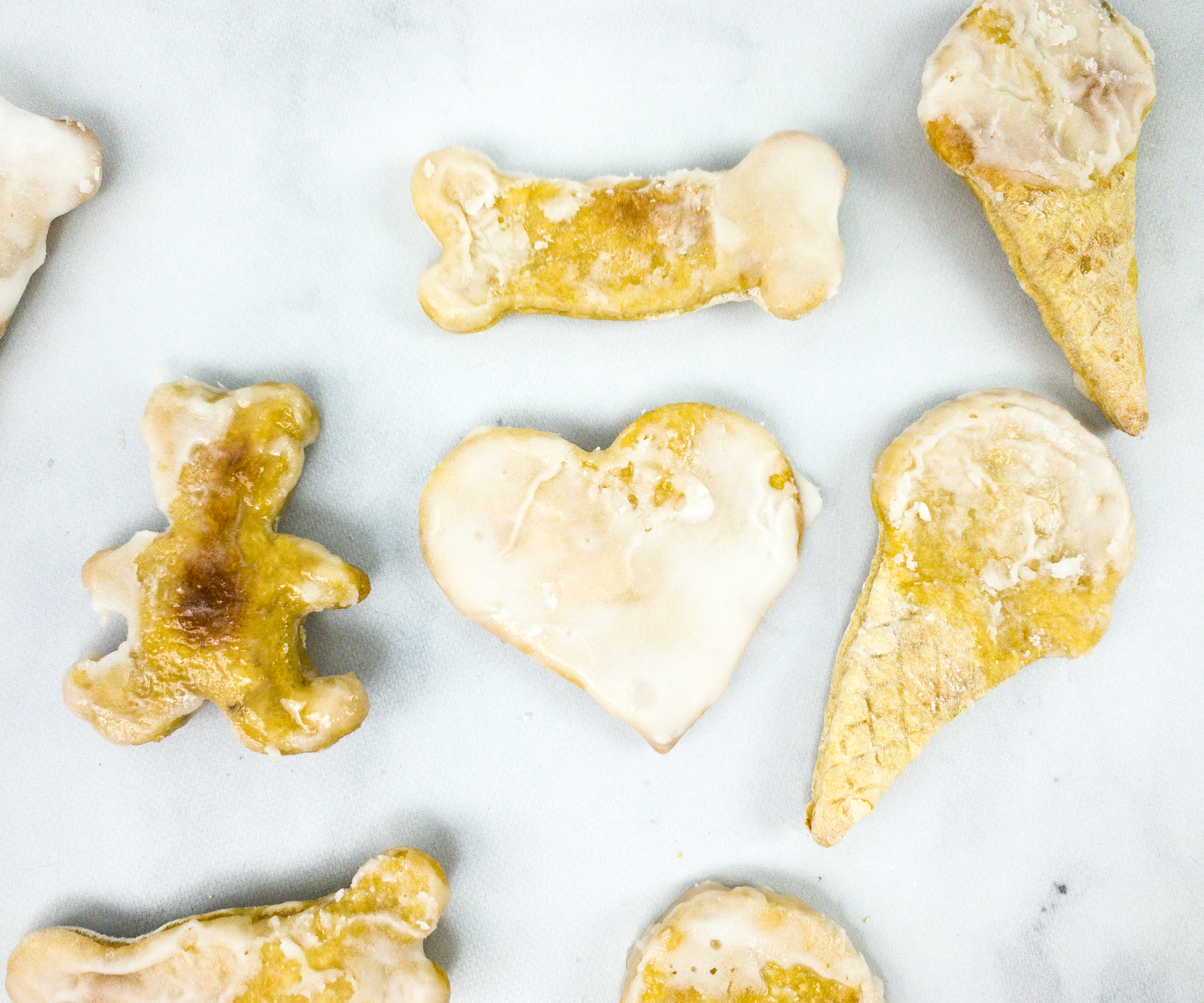 These treats are also made of organic banana, pumpkin puree, whole wheat flour, cornstarch, and honey, but this time, they are topped with frosting!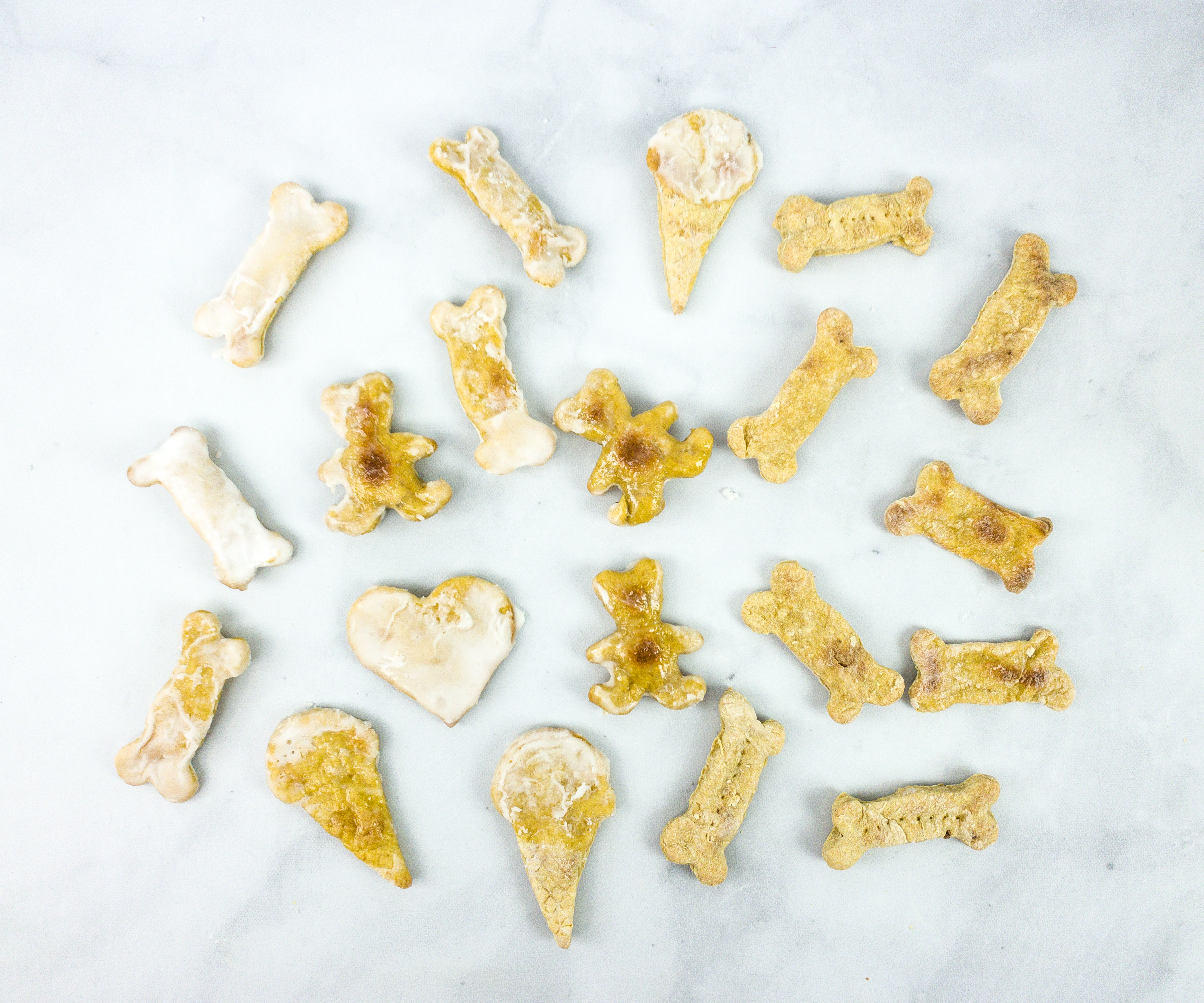 Here are all the treats we received this month!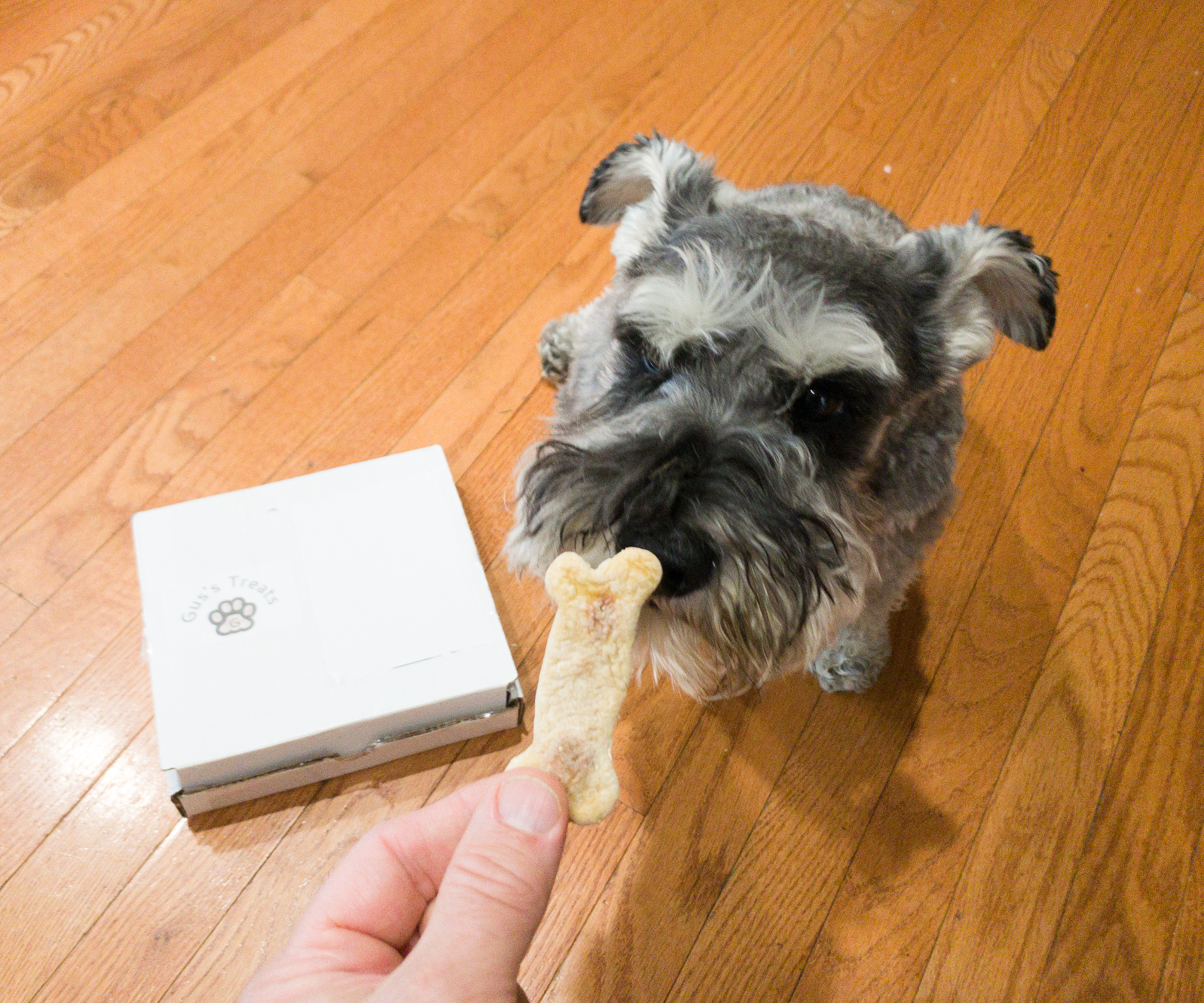 Dean started by sniffing the treat and then he gobbled it down immediately!
Our first Gus's Treats box was really fun! The treats were so tasty, and we could tell because our dogs munched on them energetically and even kept asking for another piece. Also, we don't have to feel guilty about giving them to our furbabies because we know that these treats are made using wholesome ingredients. No nasty fillers here! The treats are bite-sized and easy to serve as well. This subscription is off to a good start, and we're already wondering what flavors they will come up with next!
What do you think of the Gus's Treats box?