The FCS of the Month Club is a monthly subscription from Fortune Cookie Soap that features goodies from FCS. The box is now $16.95 a month with free shipping. You can also subscribe just quarterly.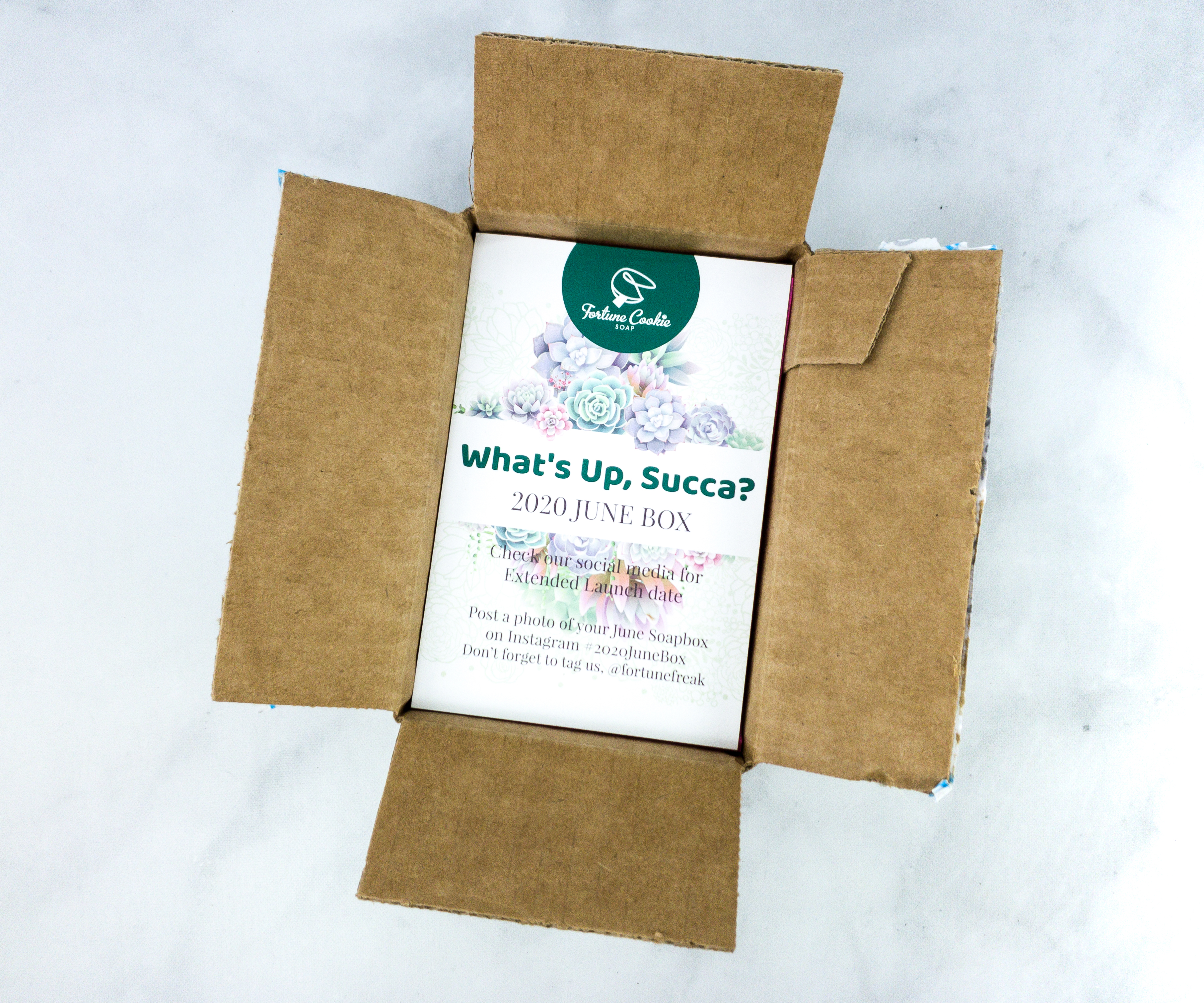 There was a card on top of the items.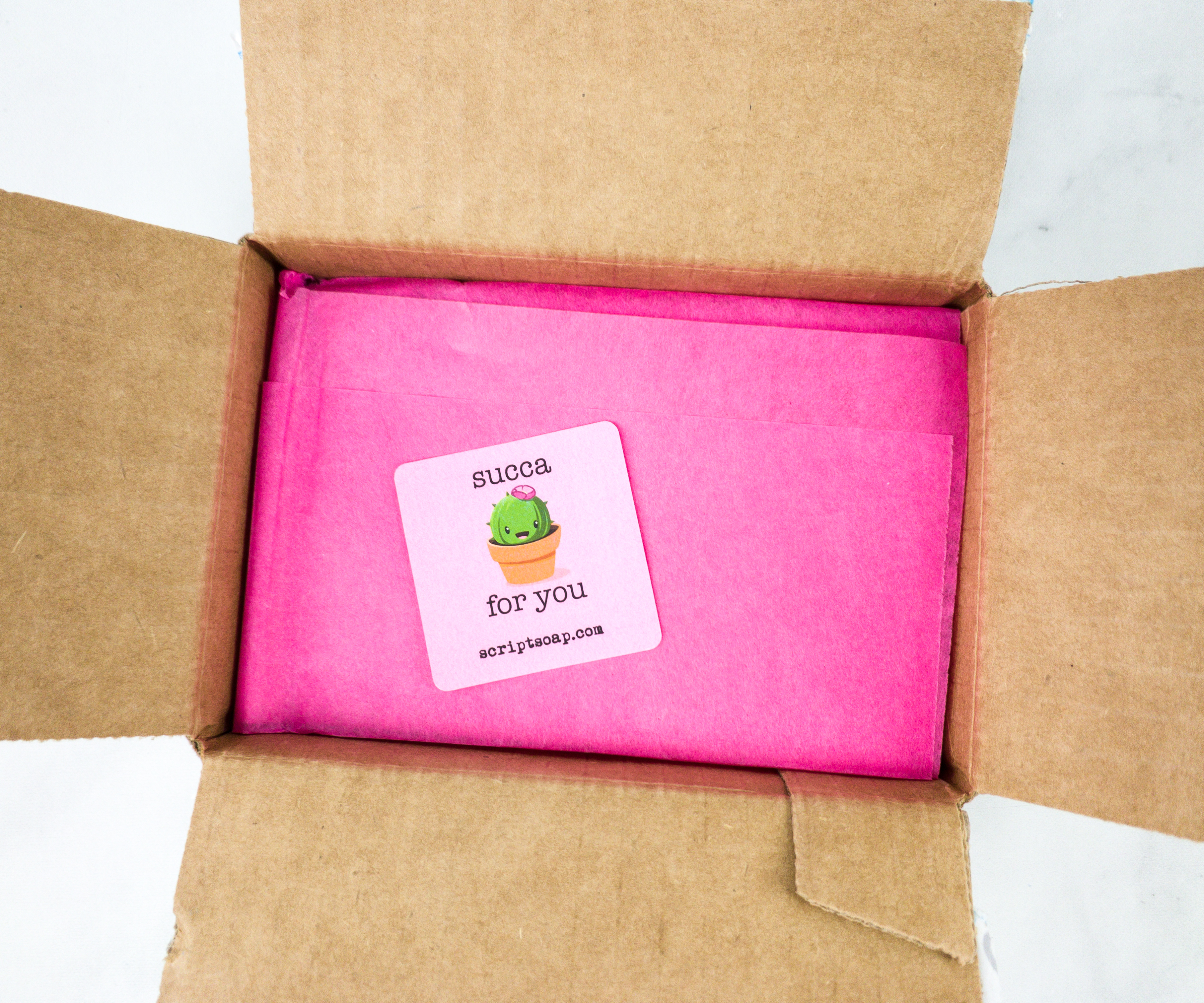 The items were wrapped with hot pink tissue paper.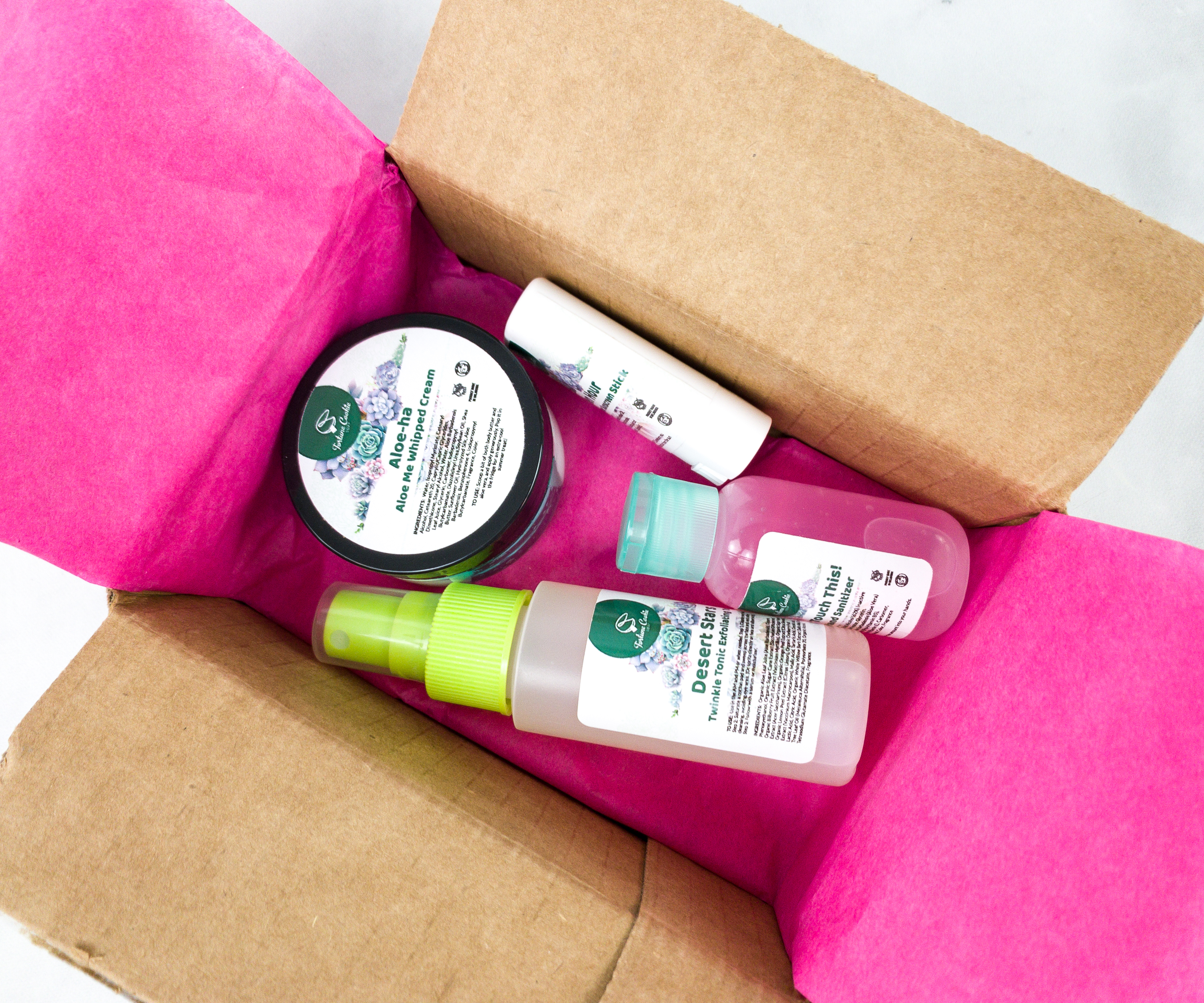 I'm so excited to see everything one by one!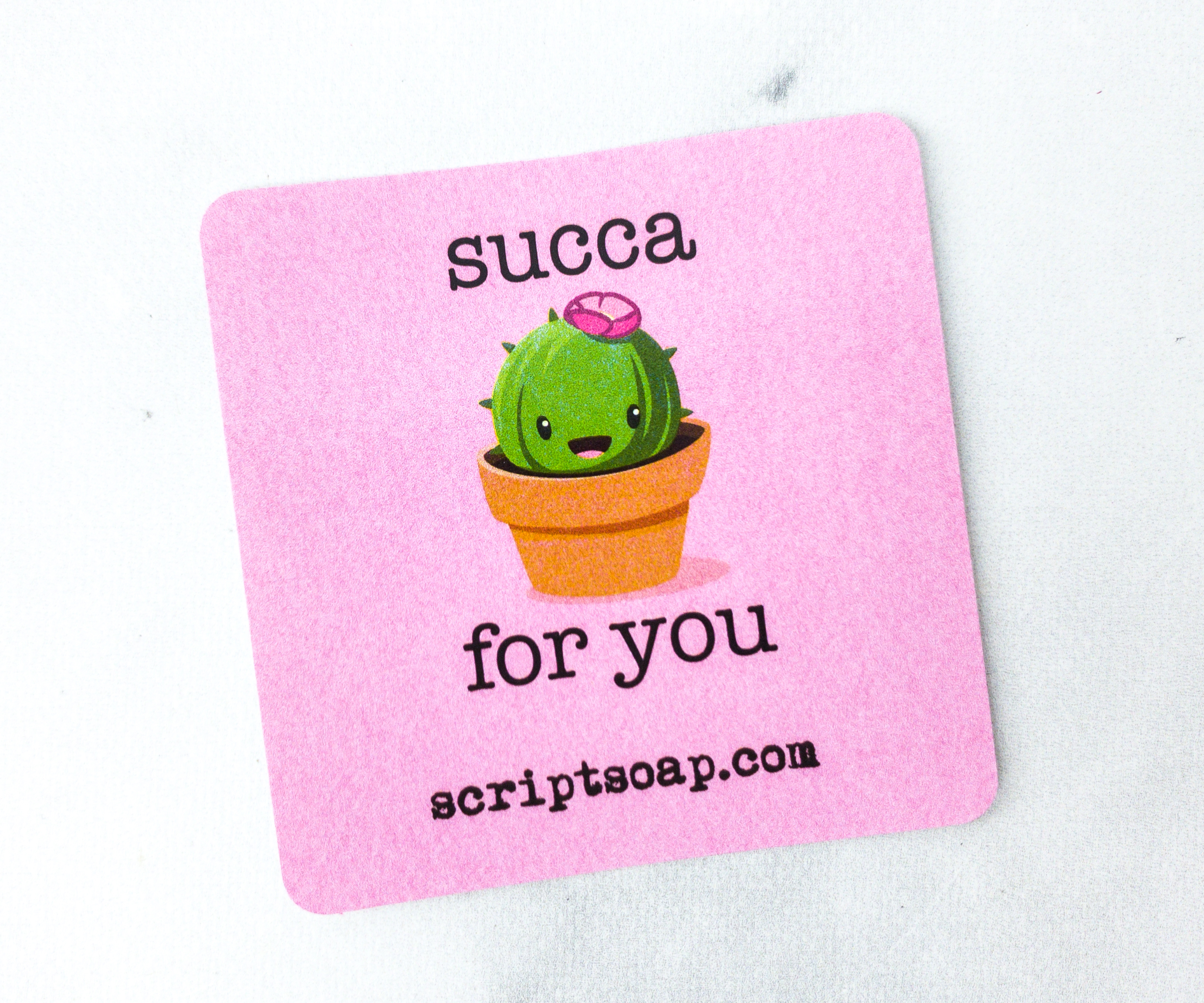 This month's theme is SUCCA FOR YOU!
The card encourages us to post our June Soapbox on Instagram!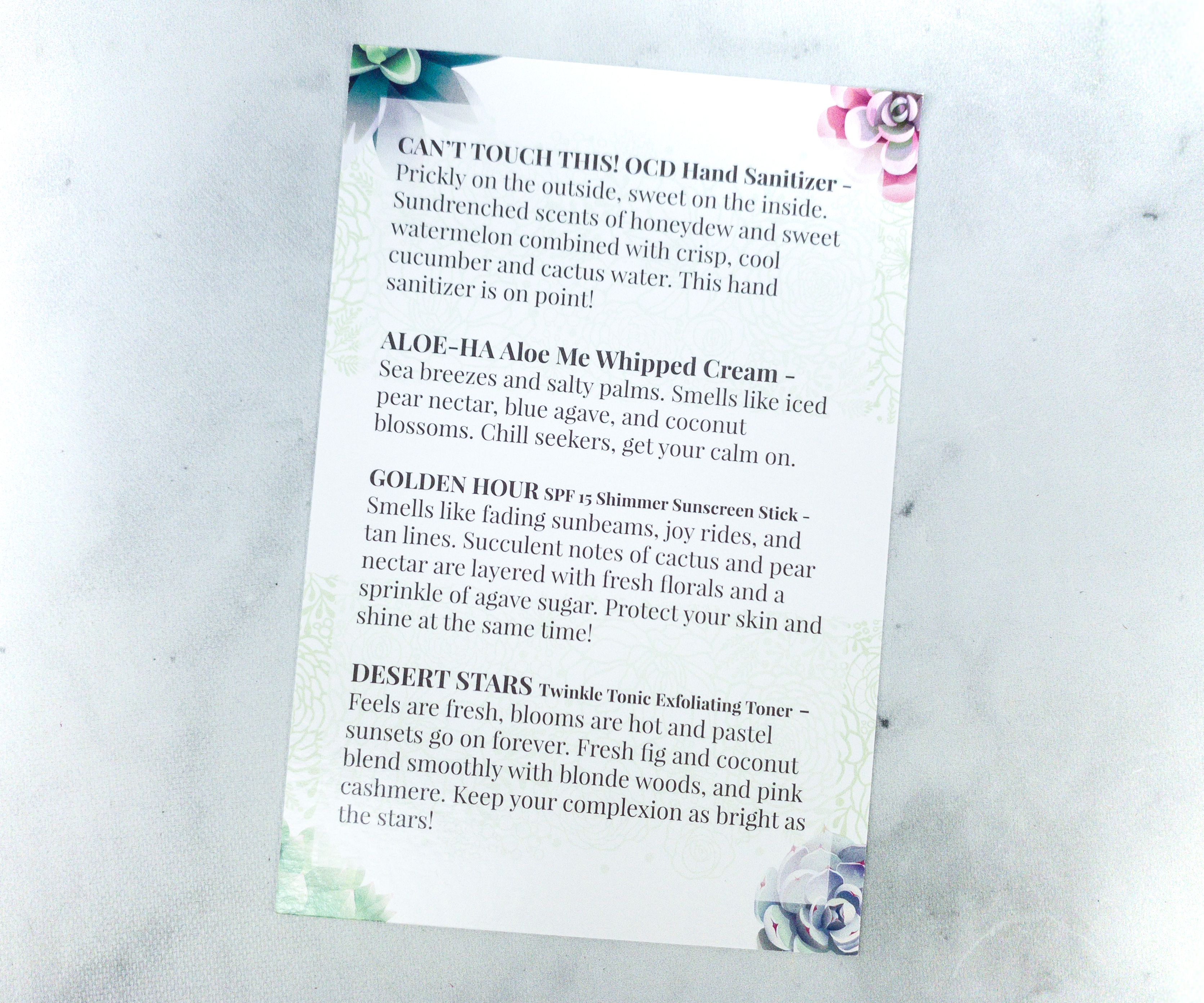 At the back is a list of the items you will find inside, along with a brief description for each.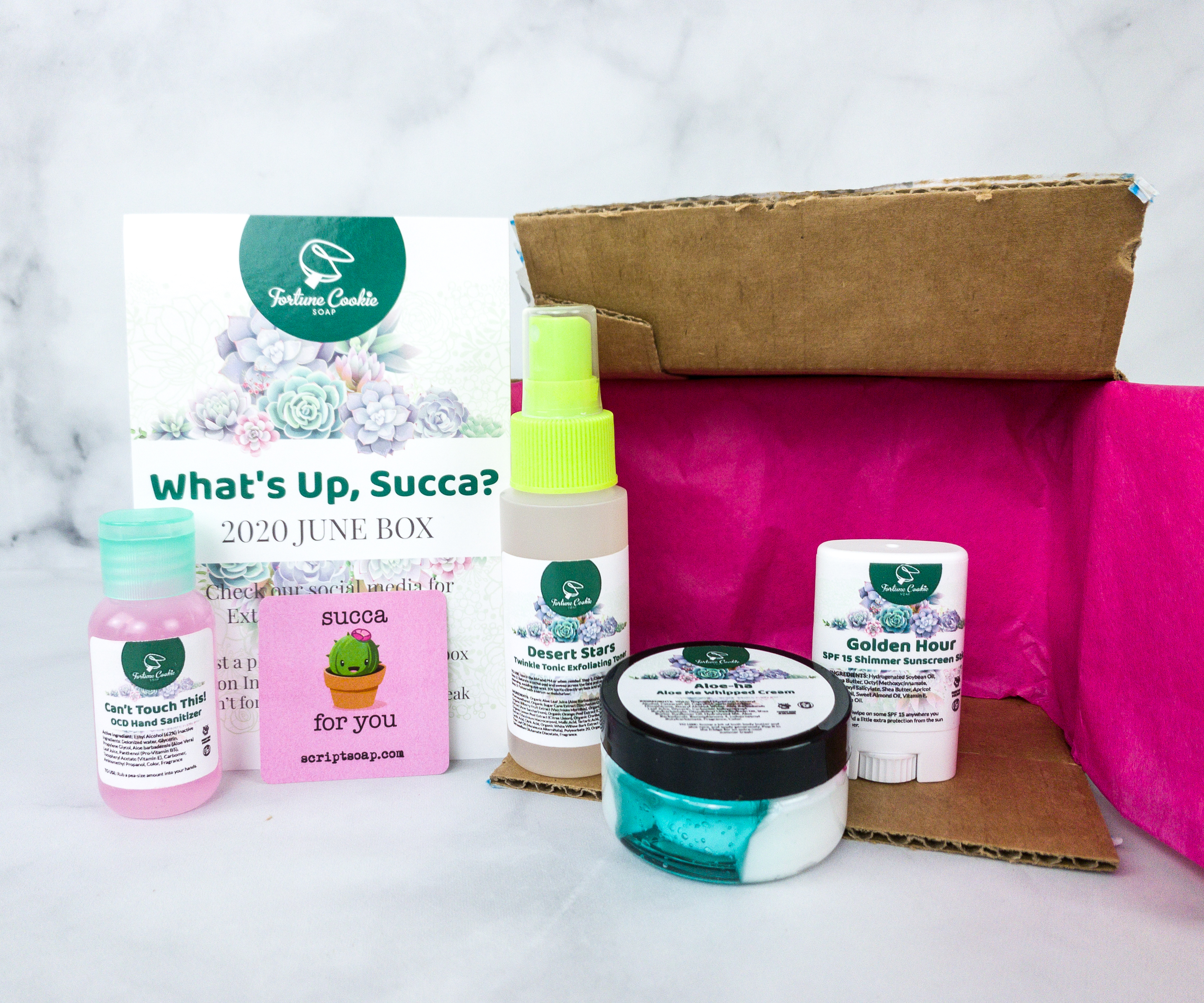 Everything in this month's box!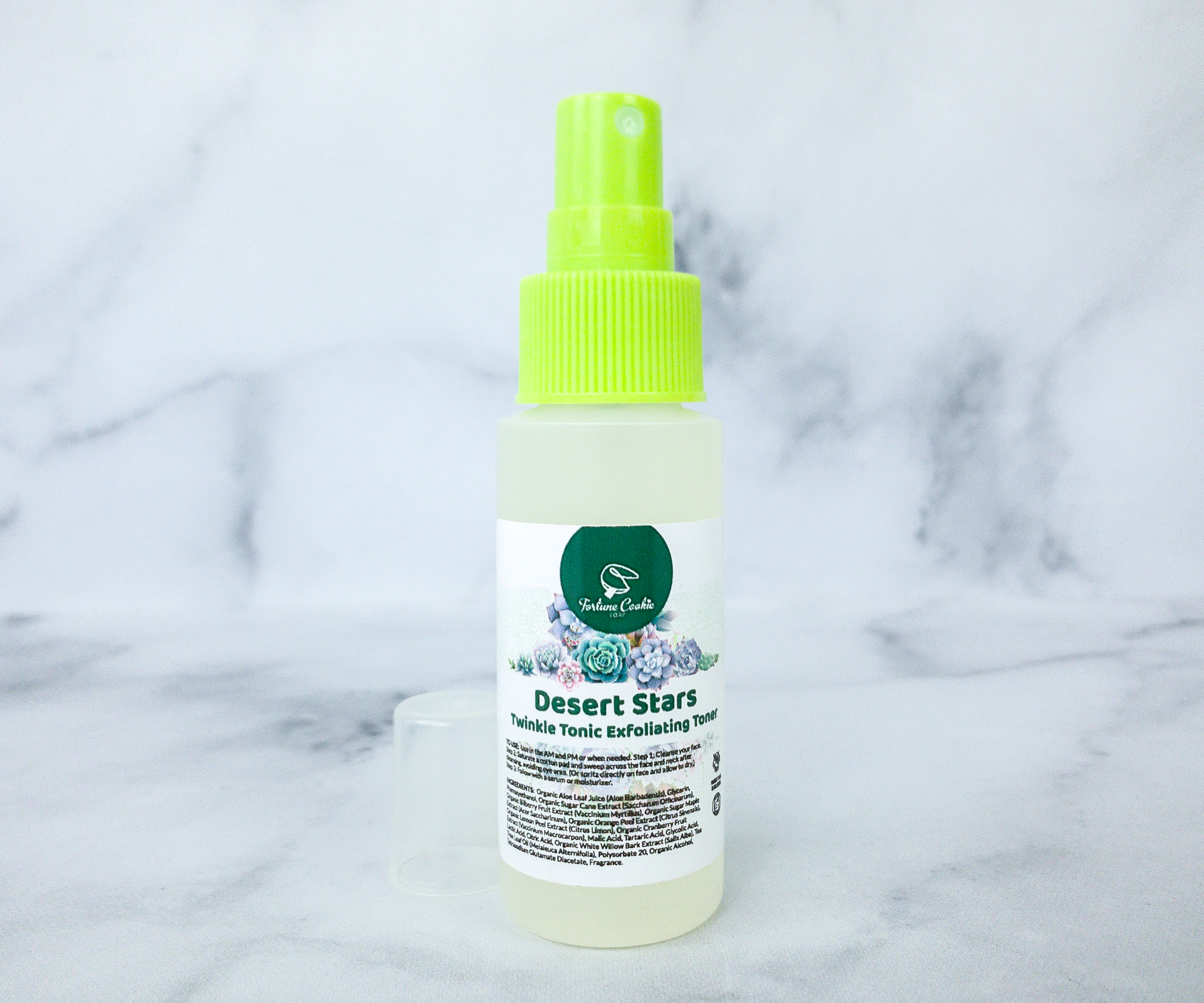 Desert Stars Twinkle Tonic Exfoliating Toner. Formulated with AHAs, this toner works gently to smoothen out uneven skin texture. It exfoliates the skin and removes dead skin cells, to reveal a more brighter and younger-looking skin! It also helps removes leftover residue that cleansing wasn't able to remove. It's recommended to be used before putting on your favorite moisturizer and/or serum for better effects! This also smells really good, as it has notes of fresh fig and coconut, blonde woods, and pink cashmere.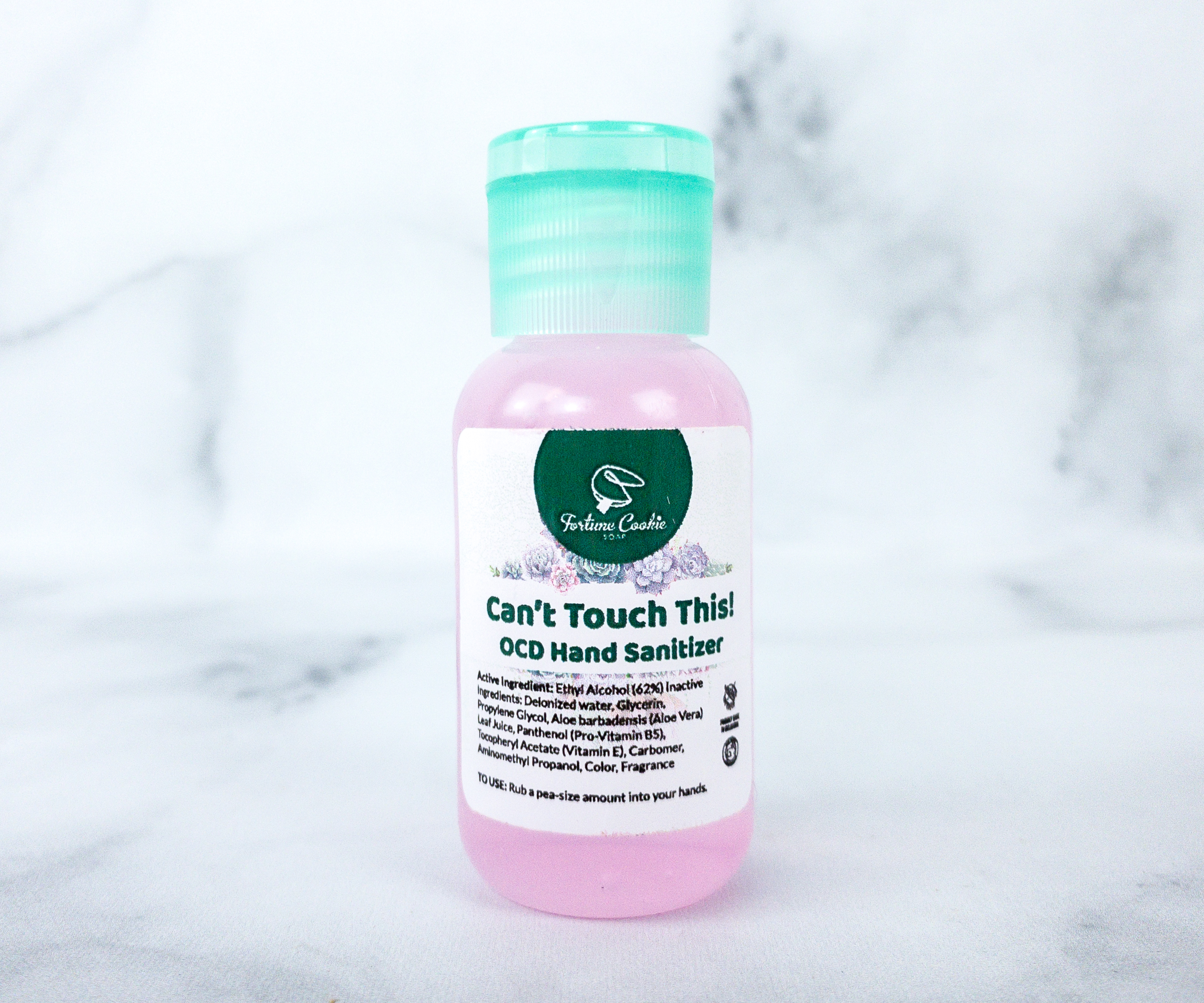 Can't Touch This! OCD Hand Sanitizer. This sanitizer contains aloe and vitamin E. Aside from cleansing the skin, it also has conditioning properties so you get smoother and softer hands. The scent is composed of refreshing notes like honeydew, sweet watermelon, cucumber, and cactus water, which all remind me of summer!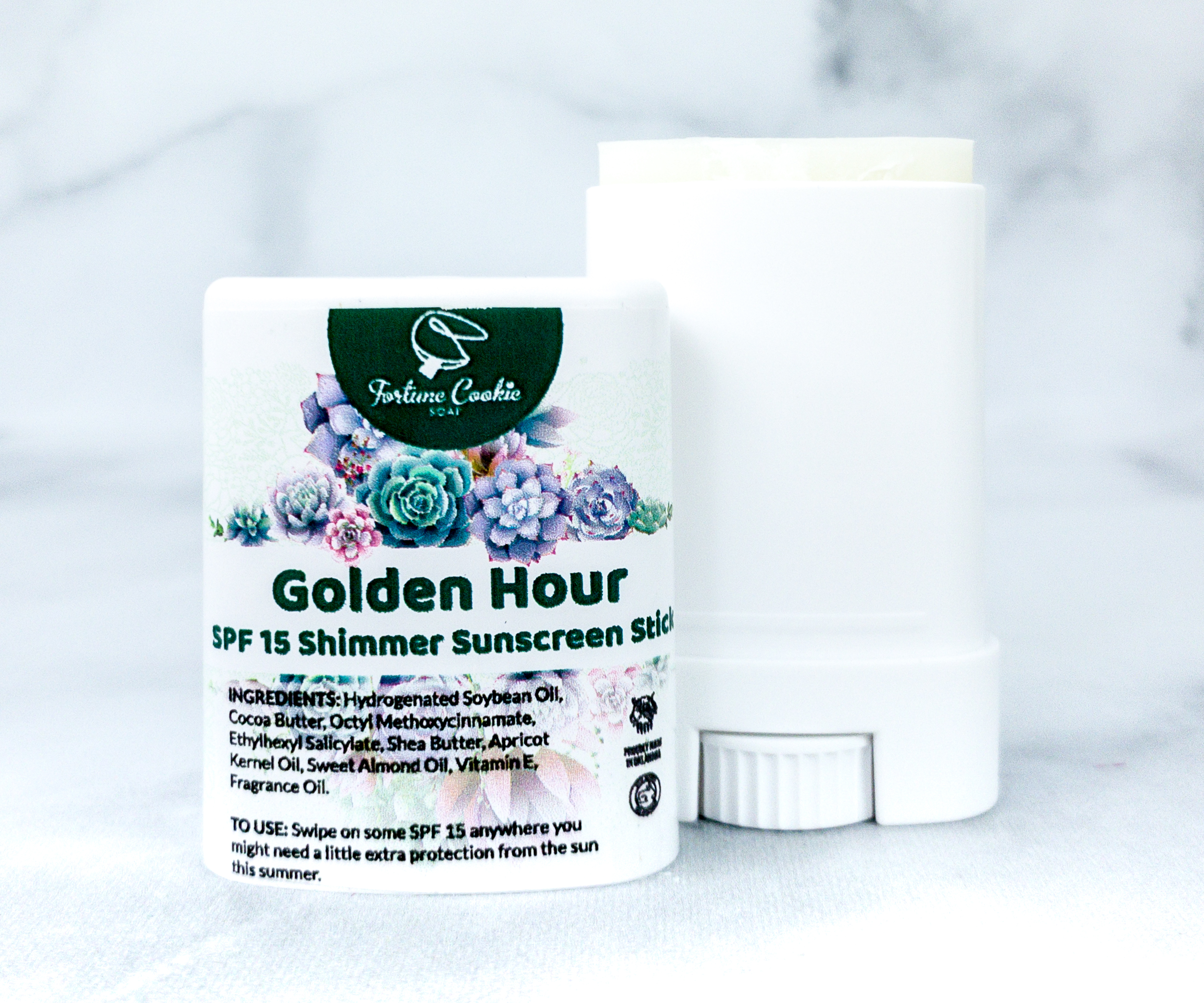 Golden Hour SPF 15 Shimmer Sunscreen Stick. This sunscreen contains SPF15 so you're protected even while basking under the sun this summer. It also leaves a nice shiny glow that makes the skin plump and vibrant looking all the time. This must be one of the best smelling sunscreens I've tried! It has notes of cactus, pear nectar, fresh florals, and agave sugar! Also, since the product comes in a stick, it's easier to apply. No mess at all.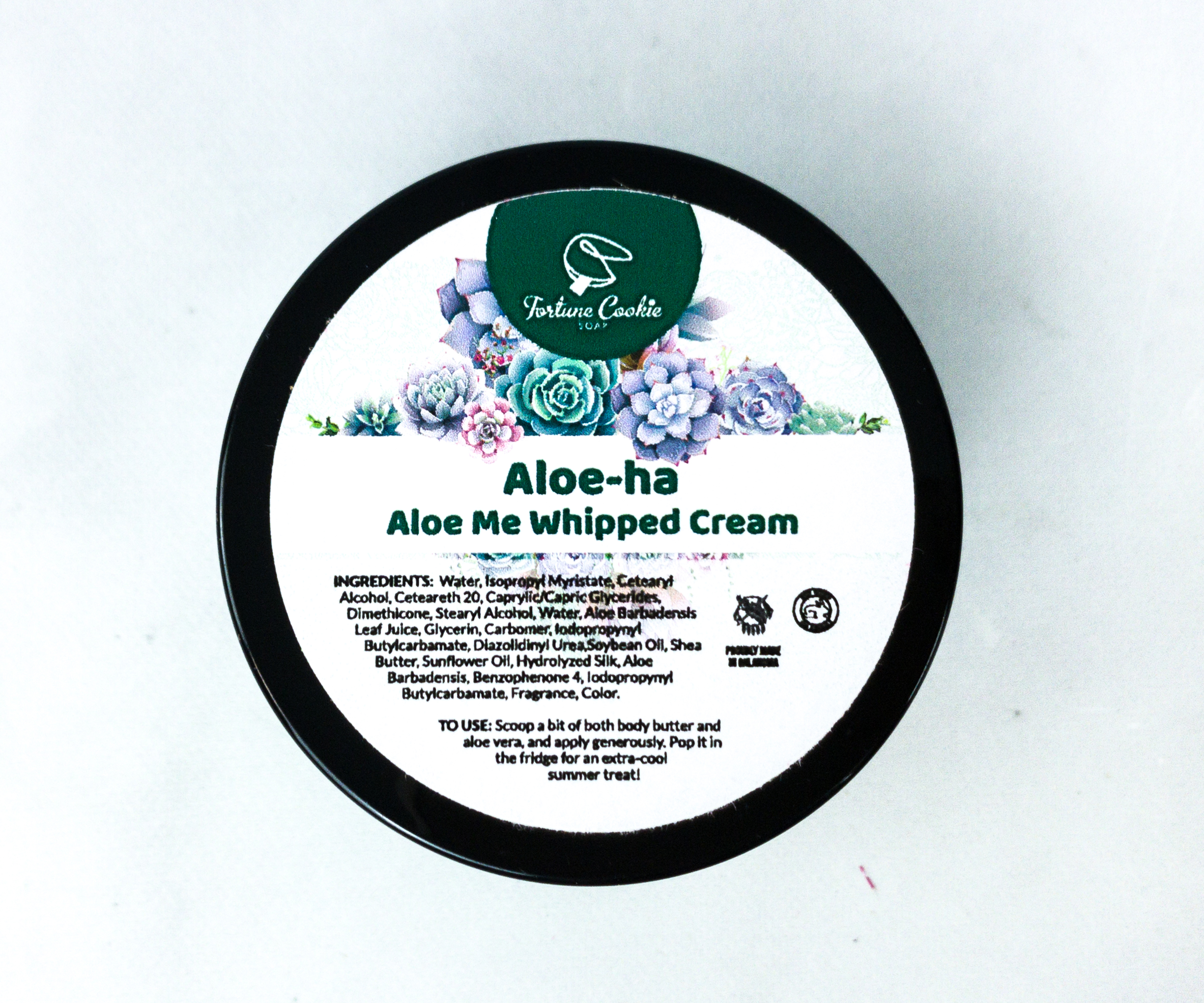 Aloe-ha Aloe Me Whipped Cream. The whipped cream came in a tub which makes it easy to use as you can just scoop out the product that you need.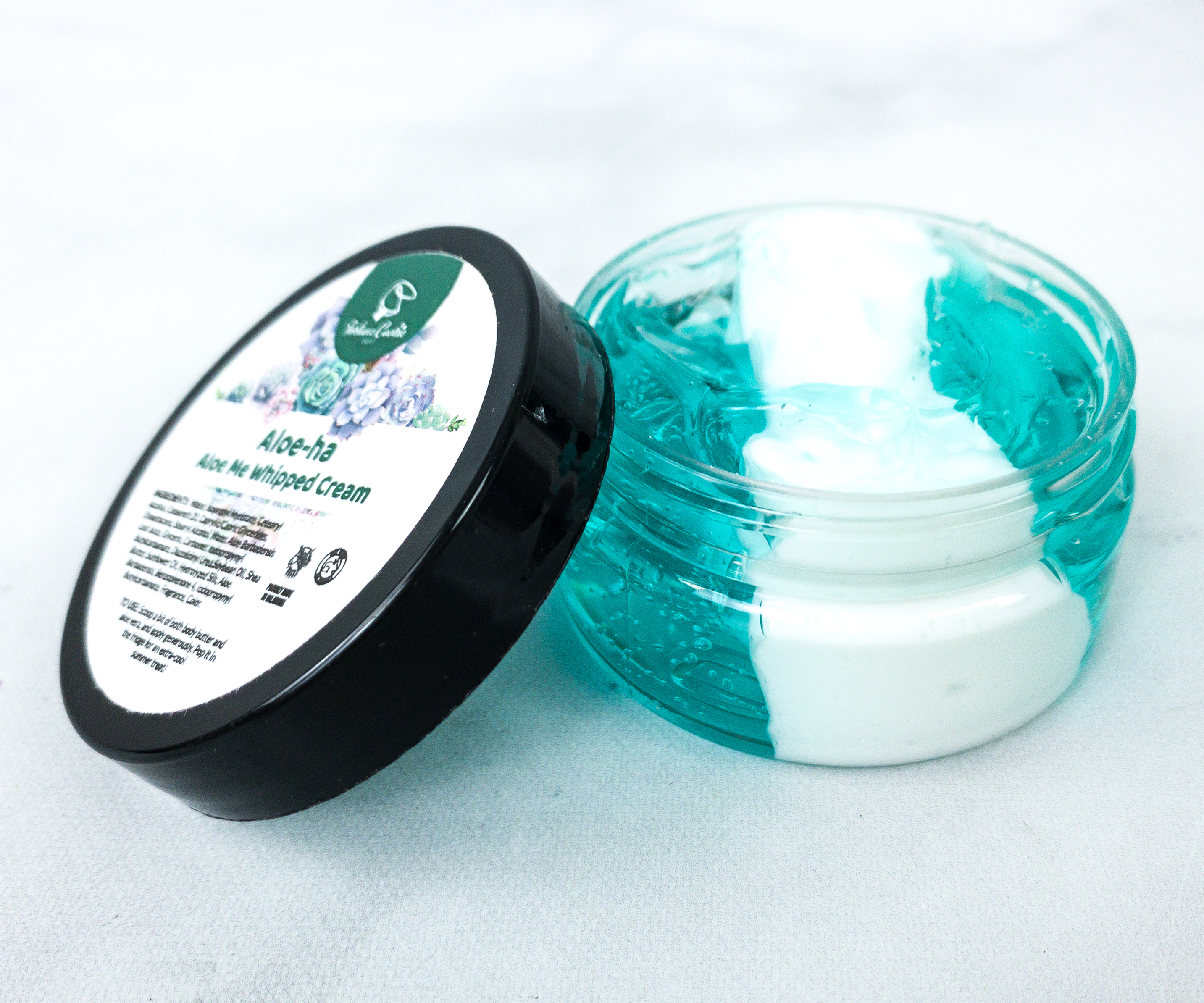 This is a great body cream as I can really feel how nourishing it is on the skin. You can also throw this in the fridge before using so you get that cool sensation upon application. Scent notes include iced pear nectar, blue agave, and coconut blossoms.
I really love FCS The Soap Box! They never fail to send skin-friendly products! They make the usual body items unique by adding their own little spin. This month, my favorite is the whipped cream! It made my skin feel really soft and nourished, plus it doesn't feel tacky at all unlike other body creams I have tried! The scent also lasts a good amount of time. I'm pleased with this month's box! If you love soap and other bath and body items, FCS The Soap Box is a great pick! You'll enjoy their quirky and fun products!
What do you think of this month's FCS The Soap Box?
Visit Fortune Cookie Soaps – The Soap Box to subscribe or find out more!