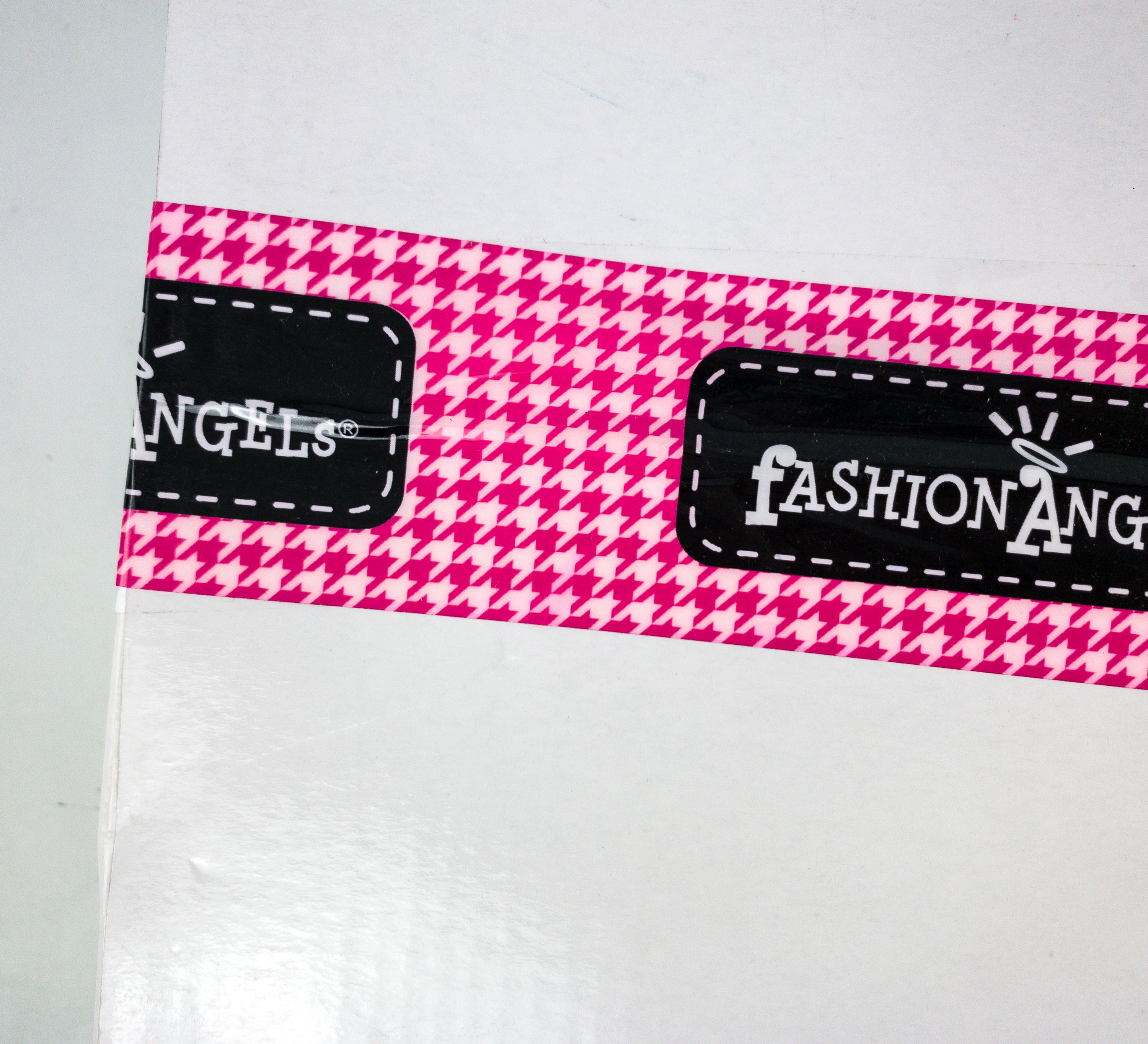 Fashion Angels is a monthly subscription box for tweens. Each box costs $30 month and contains 10-12 items with a retail value of over $70. It will include craft activities, bath and beauty products, and trendy fashion accessories for girls ages 6 to 12 years! It's the perfect gift for tweens who love fun, fashion, and crafting!
This box is still available to order through the 29th of July!
DEAL: Get 10% off your first subscription with coupon code HELLO10.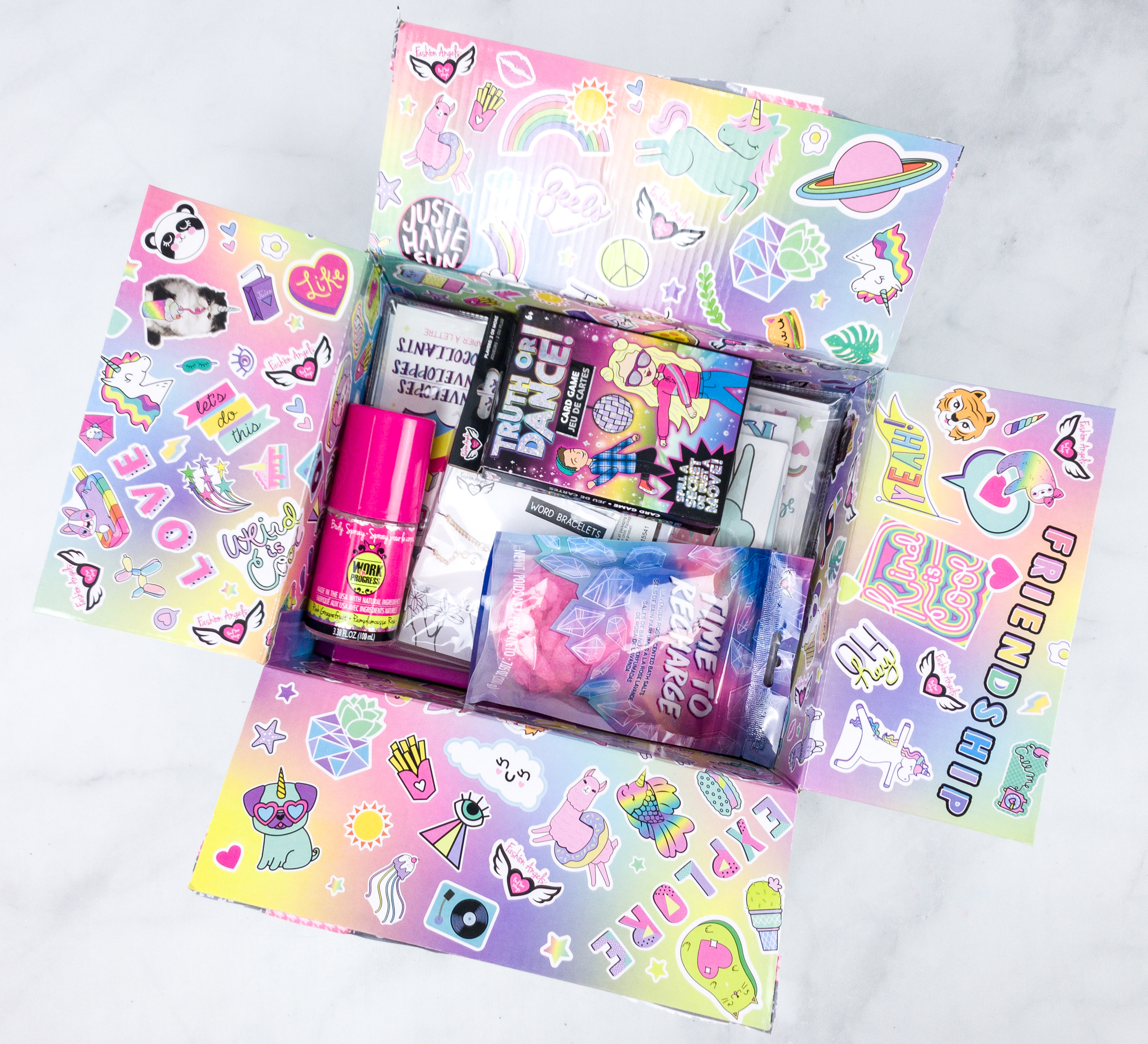 Most of the items came in their original packaging. We don't have an information card this month.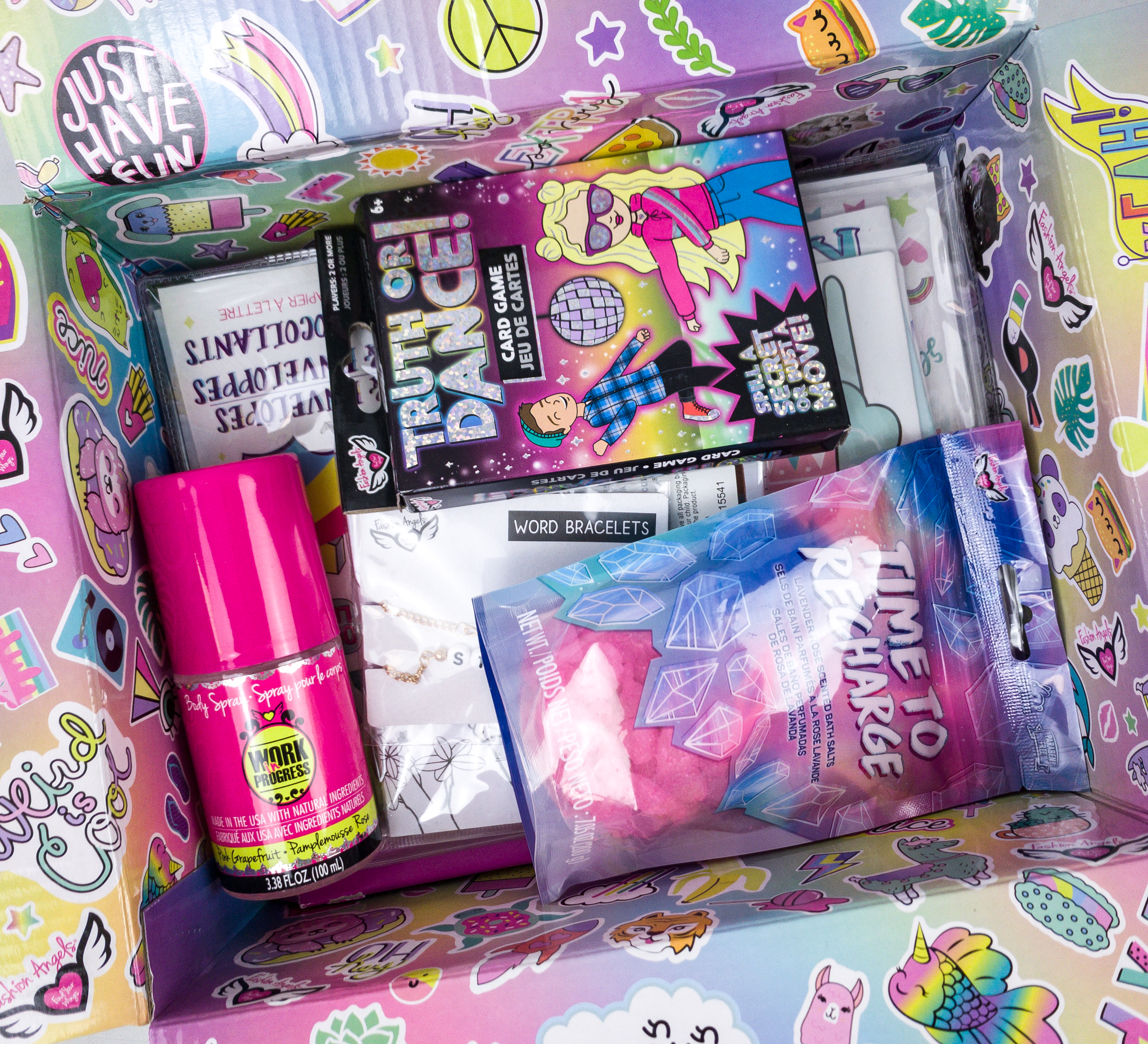 We love how colorful everything is!
Everything in our box!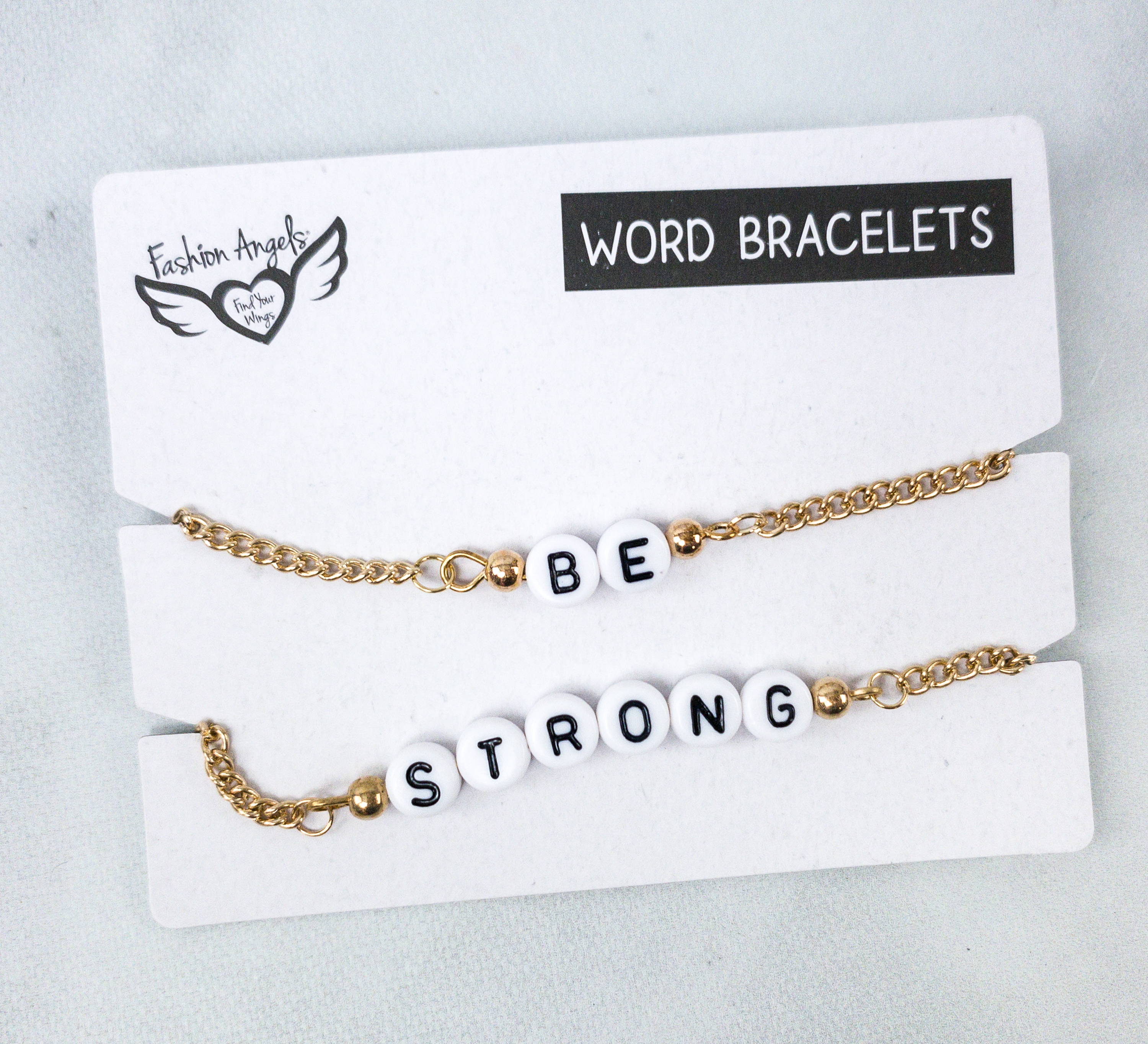 Word Bracelets. Here's a pair of bracelets that form a statement: "Be Strong". It's a great mantra for teens and tweens as they start their journey to adulthood!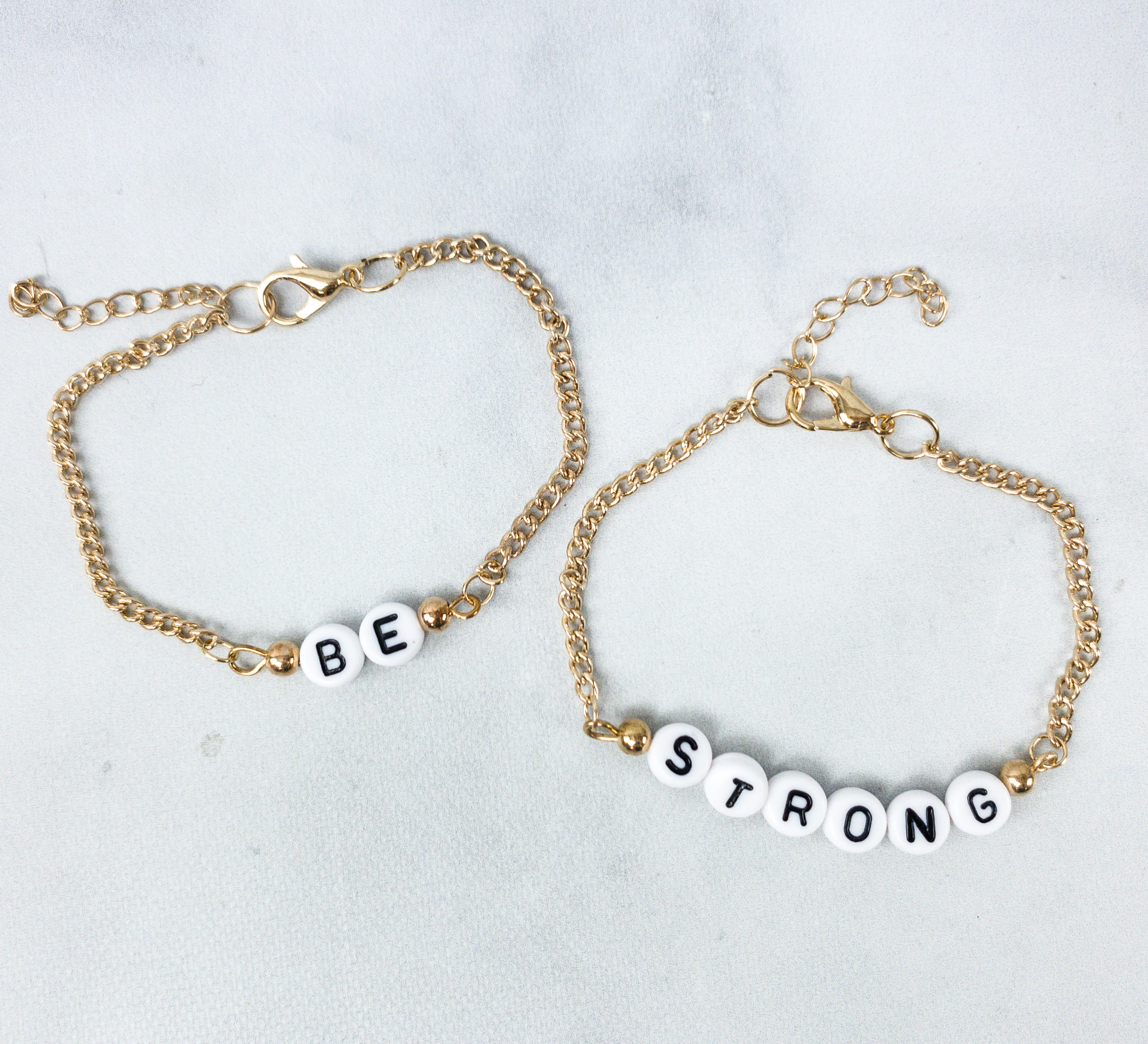 The bracelets have a gold-colored chain with the white beads forming the words in black letters. This can be worn stacked or alone because you can give the other piece to your BFF!
Watercolor Kit. Next, we venture into arts and crafts with this watercolor kit!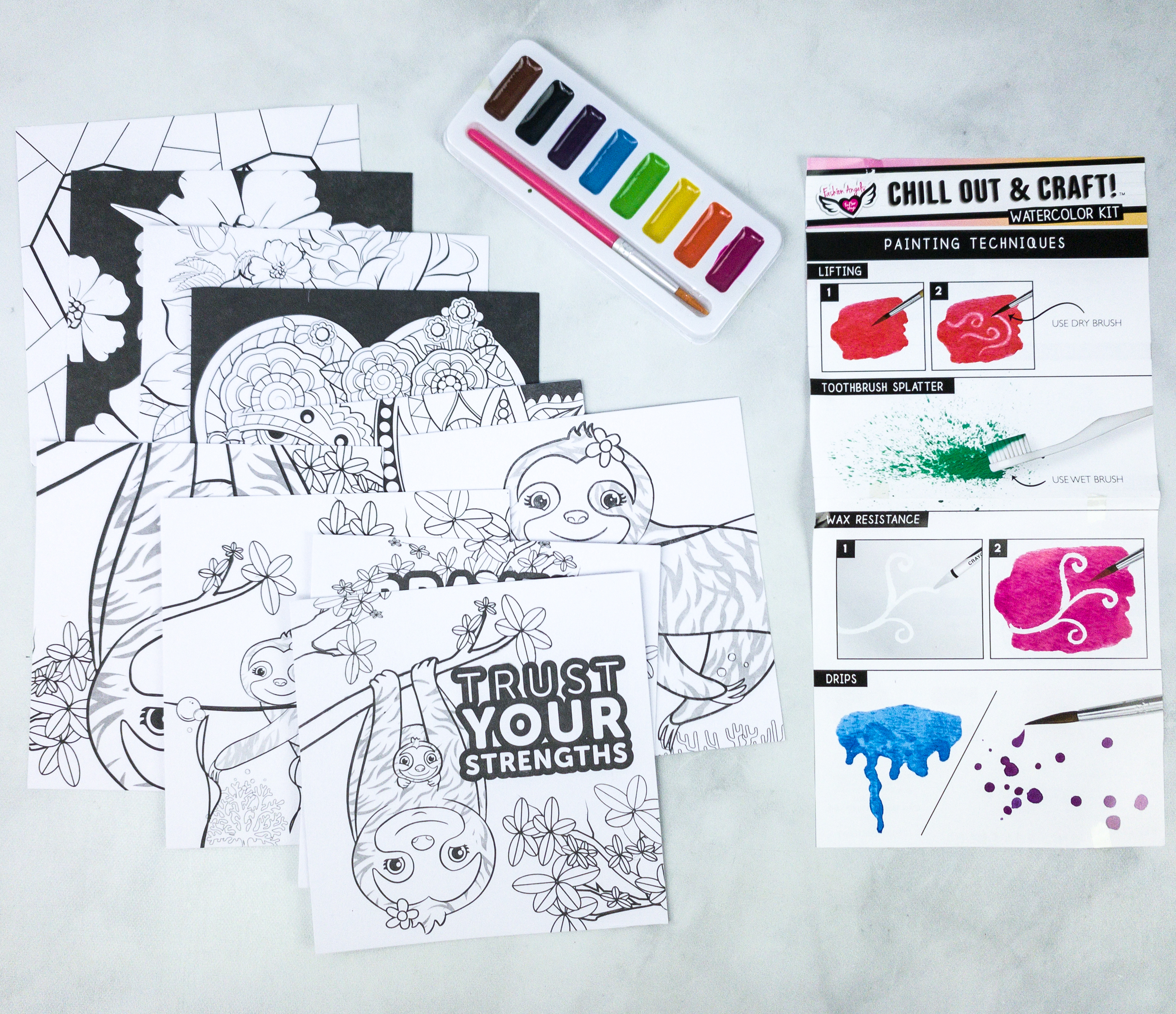 Here's is everything inside the packet! There are watercolors that came with a brush, some activity sheets, and a manual!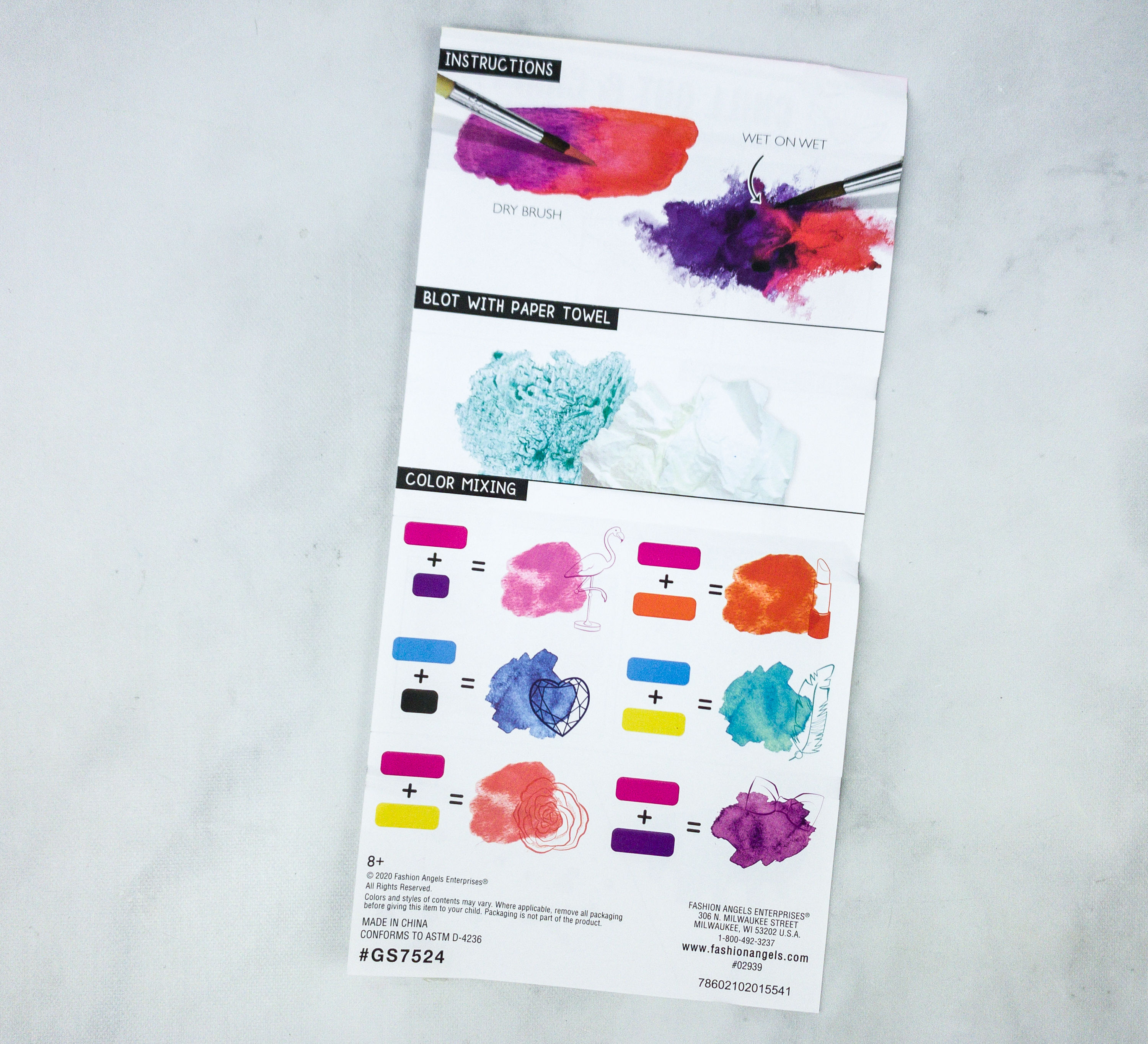 The manual contains tips and tricks for creating watercolor art. It also gives color mixing ideas so you get more out of the palette!
You can color the sheets or unleash your creativity using a blank paper, the choice is yours! Either way, this is a fun activity for tweens.
Stationery Set. We also received this stationery set that came in a see-through pouch!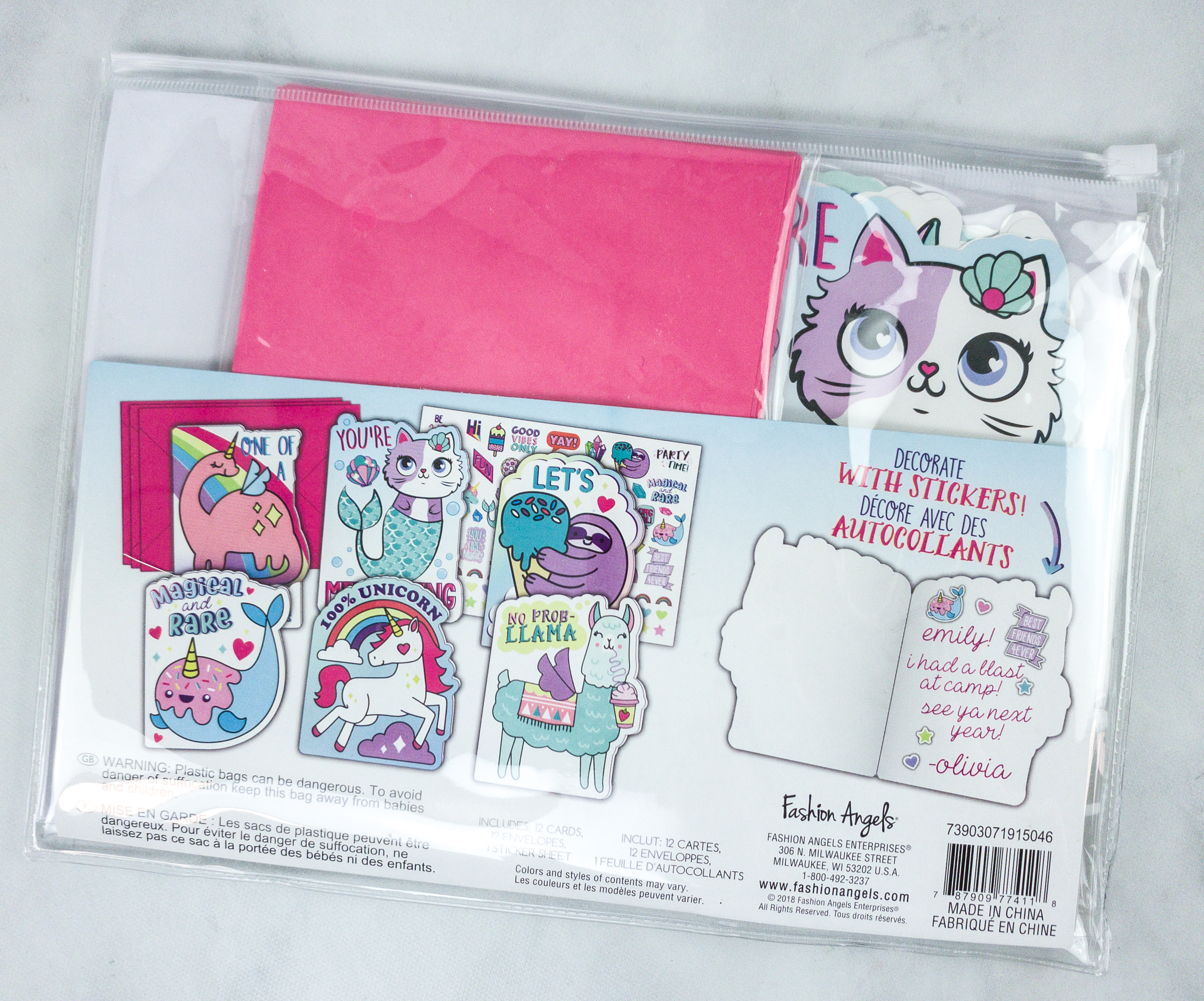 I love the pouch as my daughter can reuse it to store other items when she's through with the cards!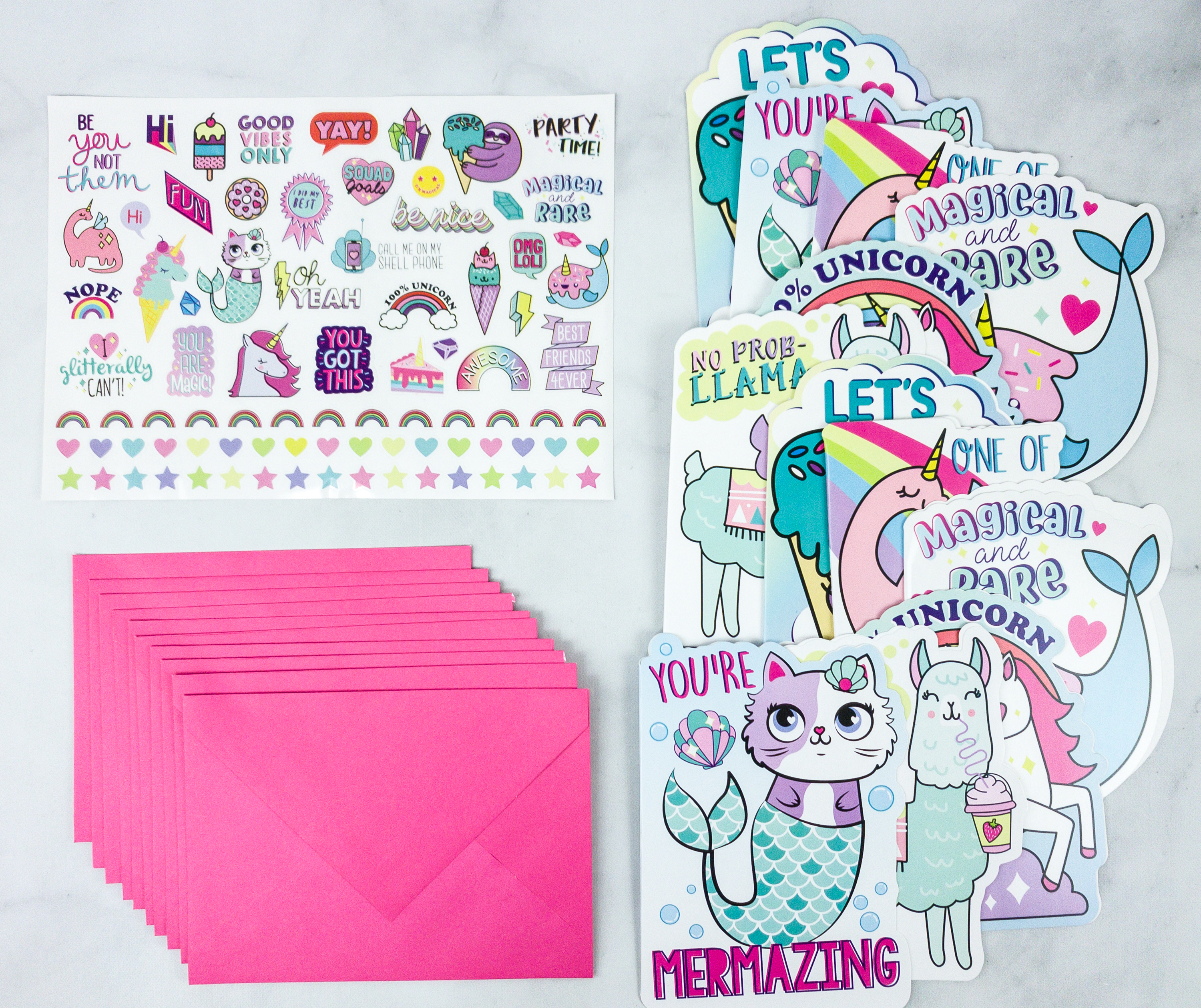 Here's everything inside! There are cute stickers, pink envelopes, and different pre-made cards!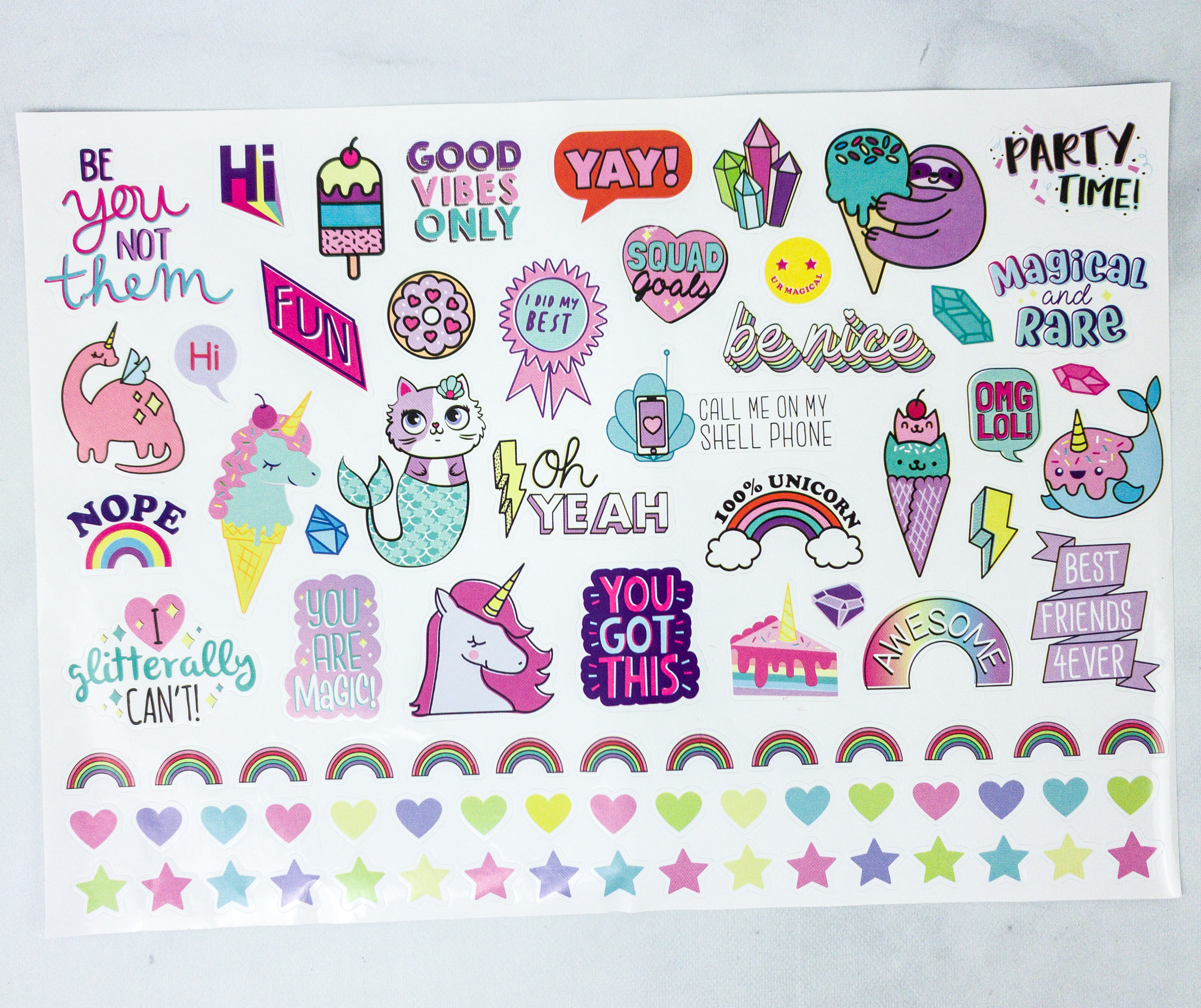 The stickers look so fun! Some contain words, while others are just illustrations. My daughter loves the colors and the vibes they give out!
The pre-made cards look awesome! We got 2 of each design, with 6 designs in total so that's a dozen cute cards we can send out to friends and family.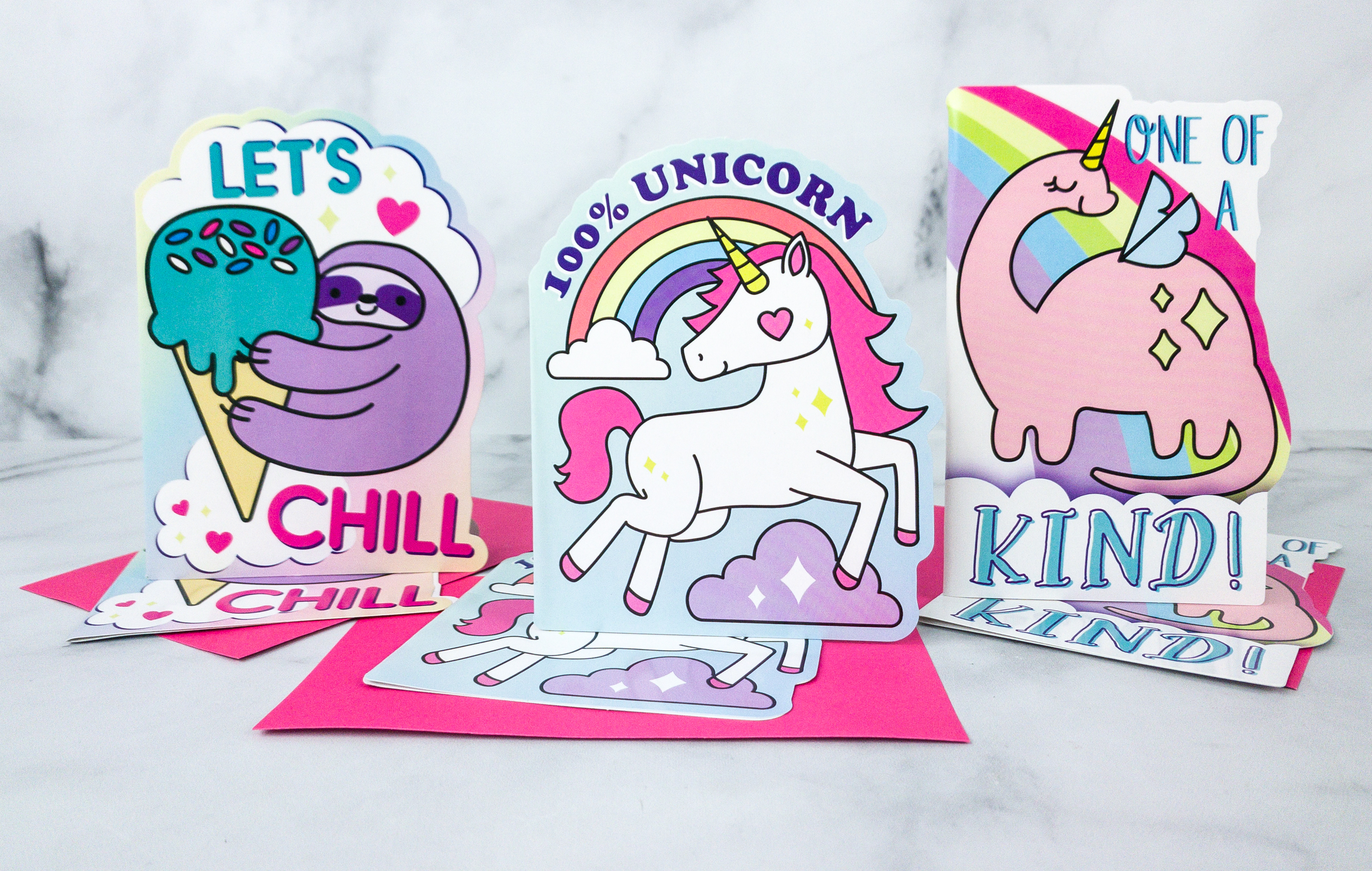 Each card comes with a pink envelope, so it's ready to be sent. Just put your message in the card, decorate with stickers, and seal inside the envelope!
Body Spray. This body spray smells amazing! It's fresh, sweet, and tangy and it lasts all day long. A great scent for tweens because it's fun and playful. I like that it's made with natural ingredients and is cruelty-free!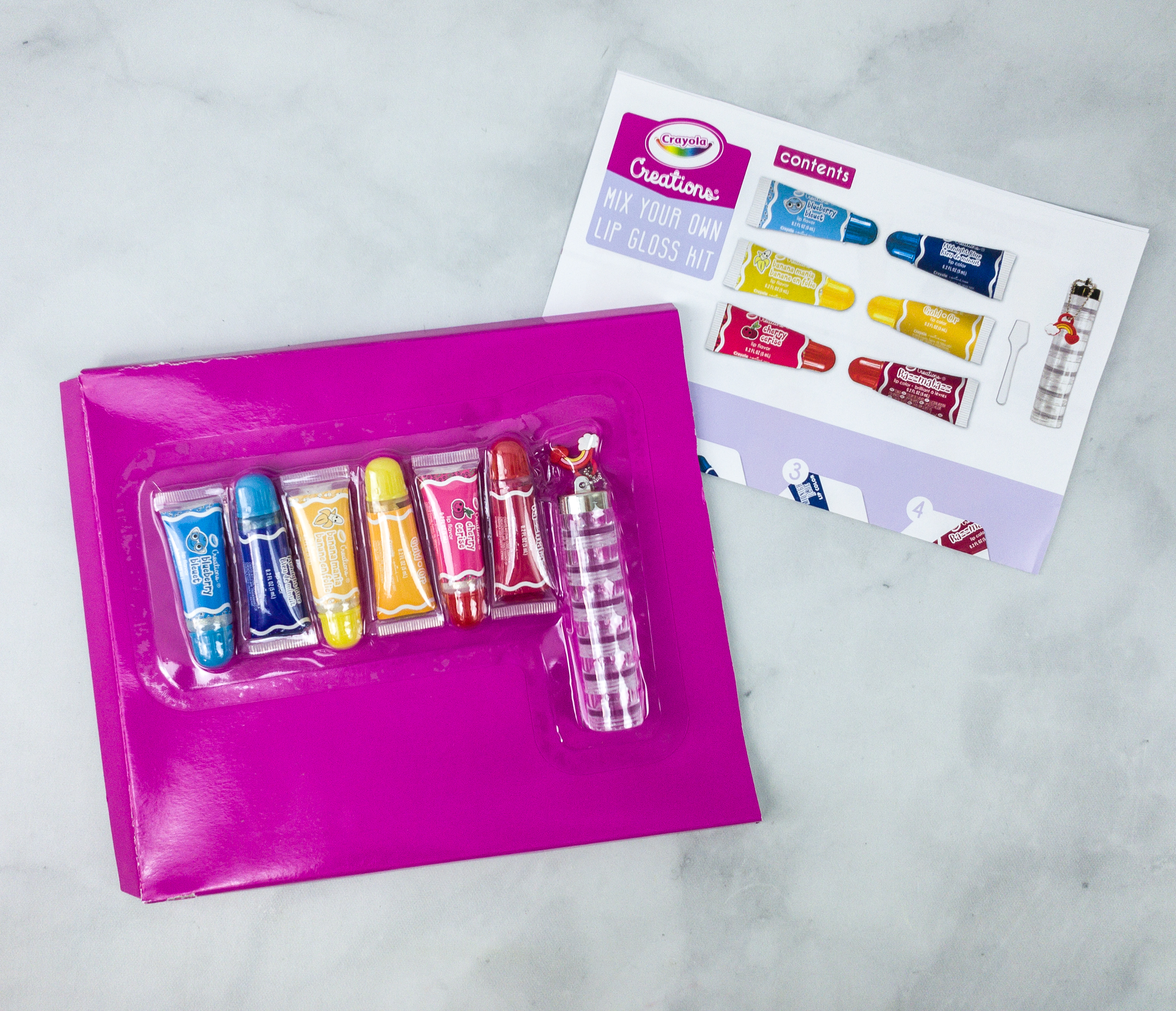 Crayola Mix Your Own Lip Gloss Kit. Here's another kit that includes everything you need to make your own lip glosses!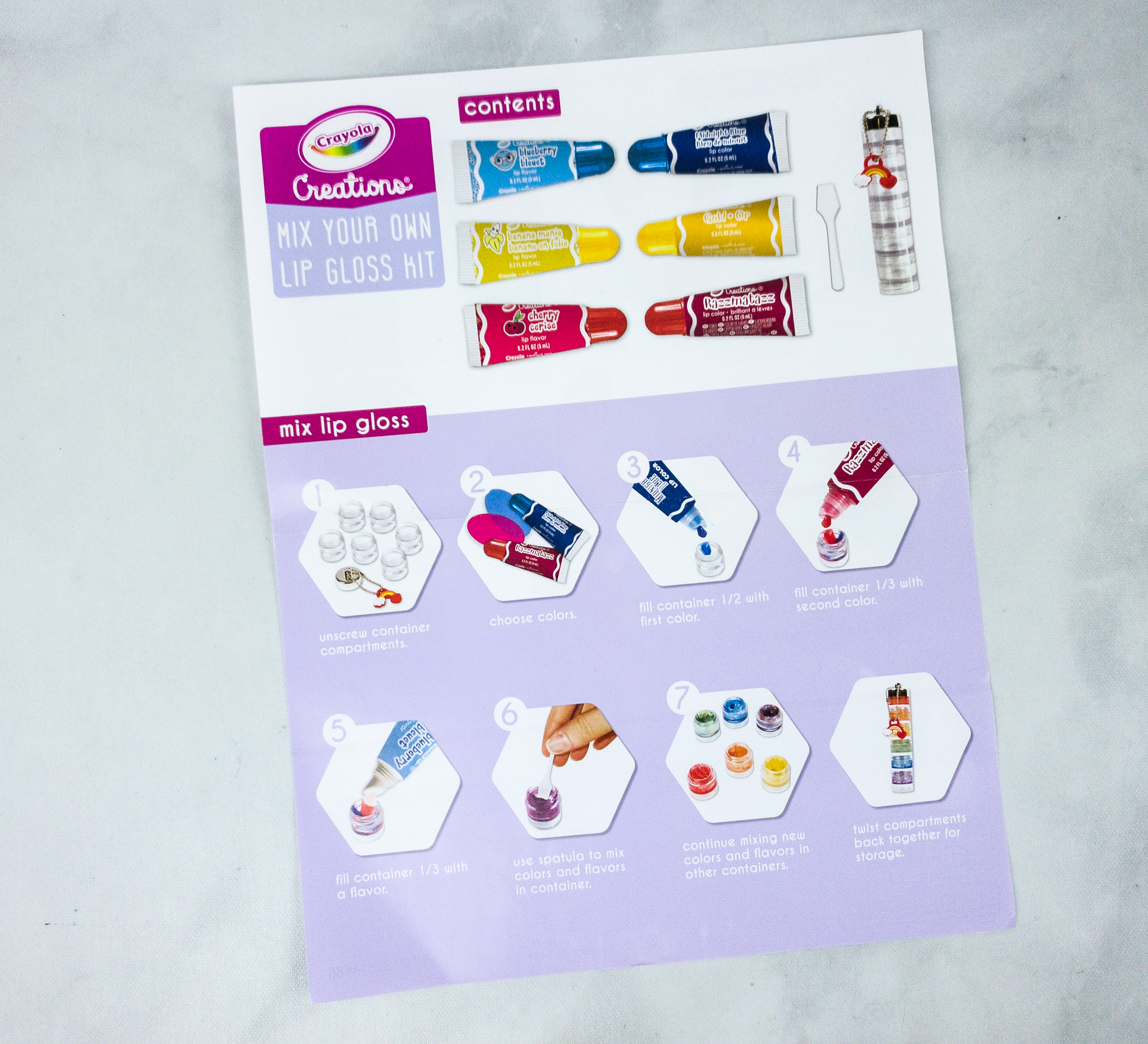 The package came with an instruction manual so you will know what to do and where to start!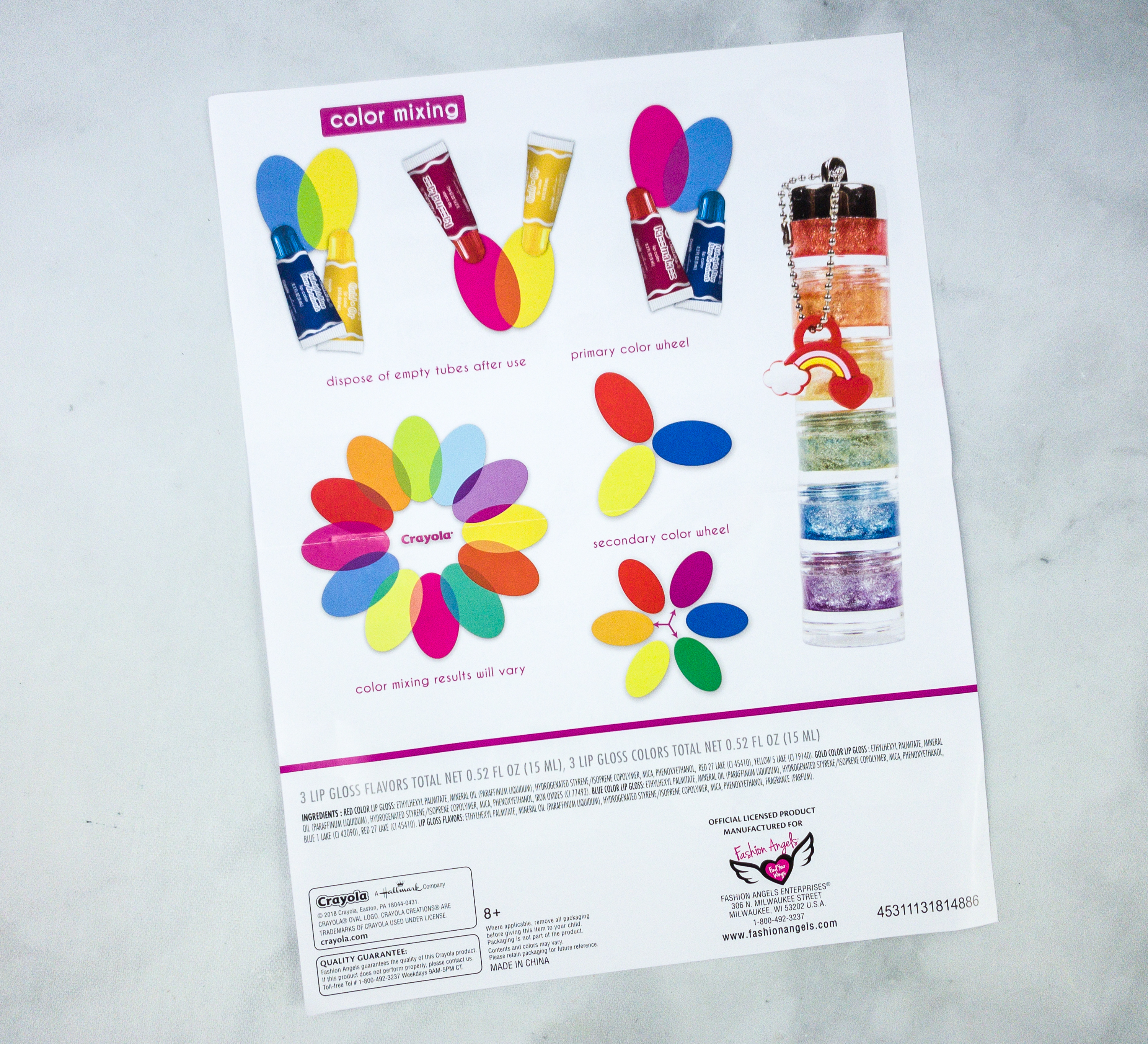 They even included a color mixing chart so you can create the colors you like!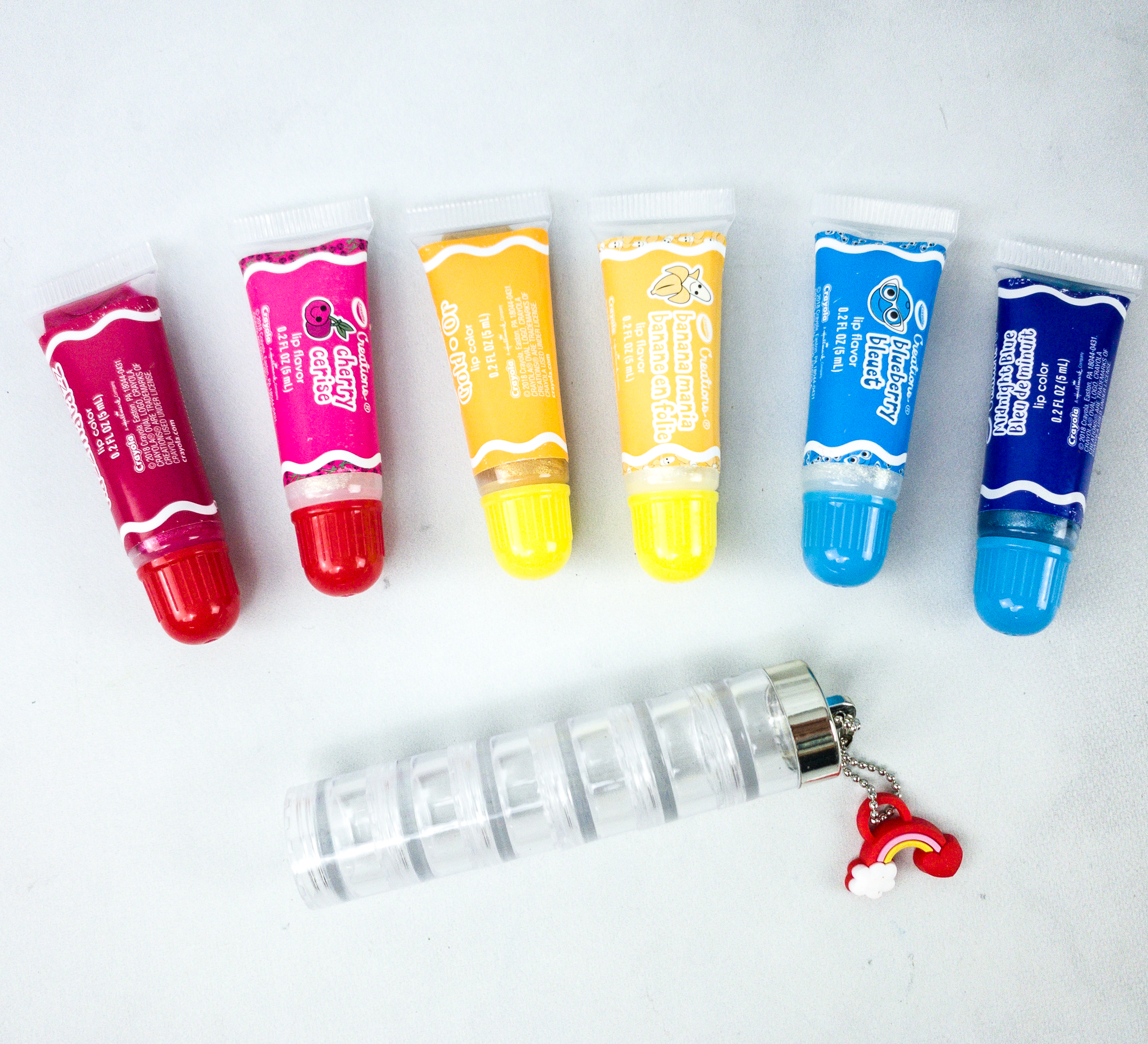 There are 3 lip colors and 3 lip flavors, and you get to decide what colors and flavors you want together. My daughter likes the red lip color with blueberry flavor!
Once you're done mixing and matching, you can put them in these containers so you can always carry them around with you! The tubs stack up and it even has a cute rainbow heart keychain on top!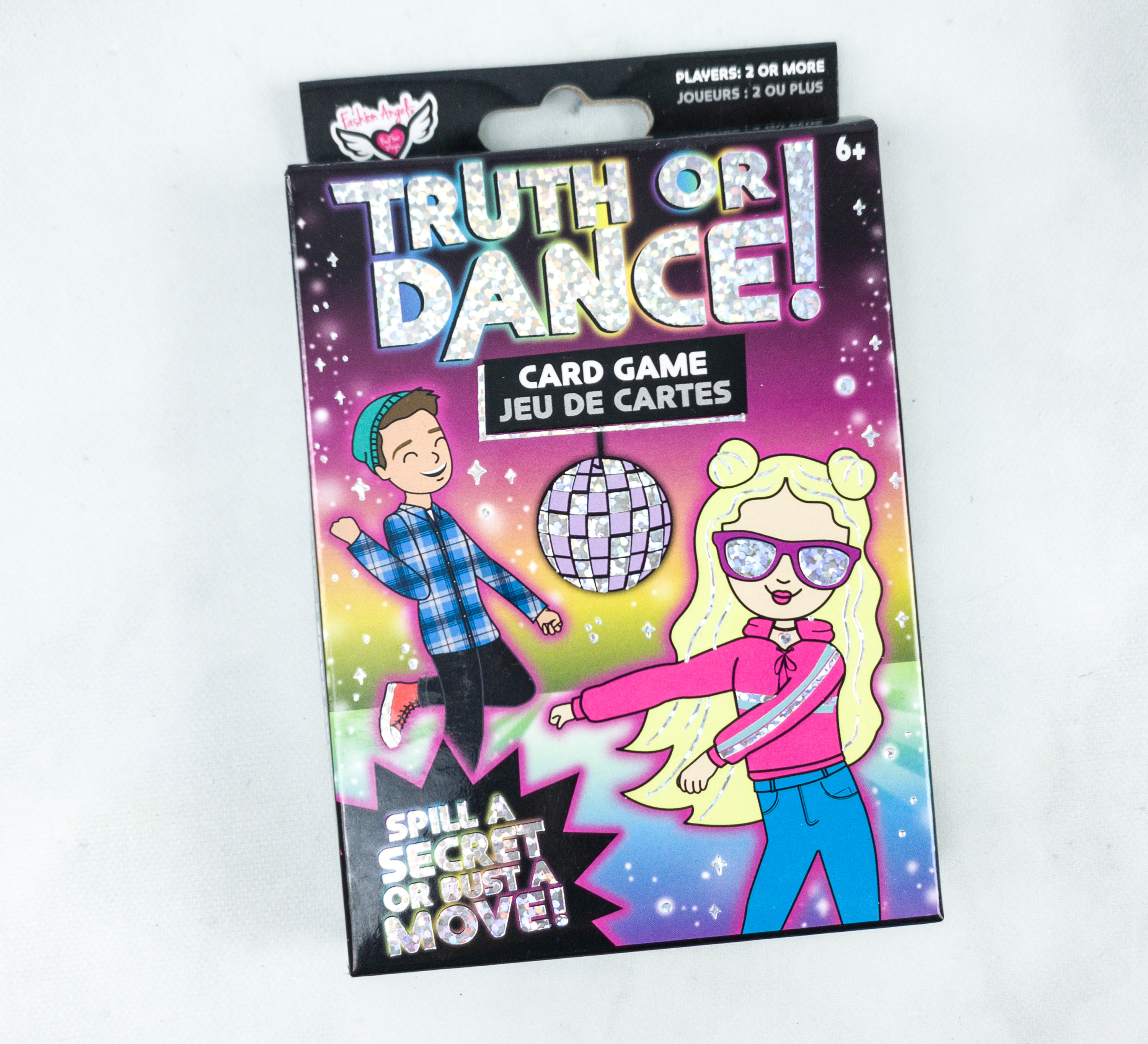 Truth or Dance Card Game ($3.99) They also included a card game in this month's box, called Truth or Dance. It sounds so fun!
The game is pretty simple! You draw a card and then choose to answer the question or show off your dance moves.
The cards are so colorful and fun and we really had a great time playing this. It's a great bonding experience with family or friends!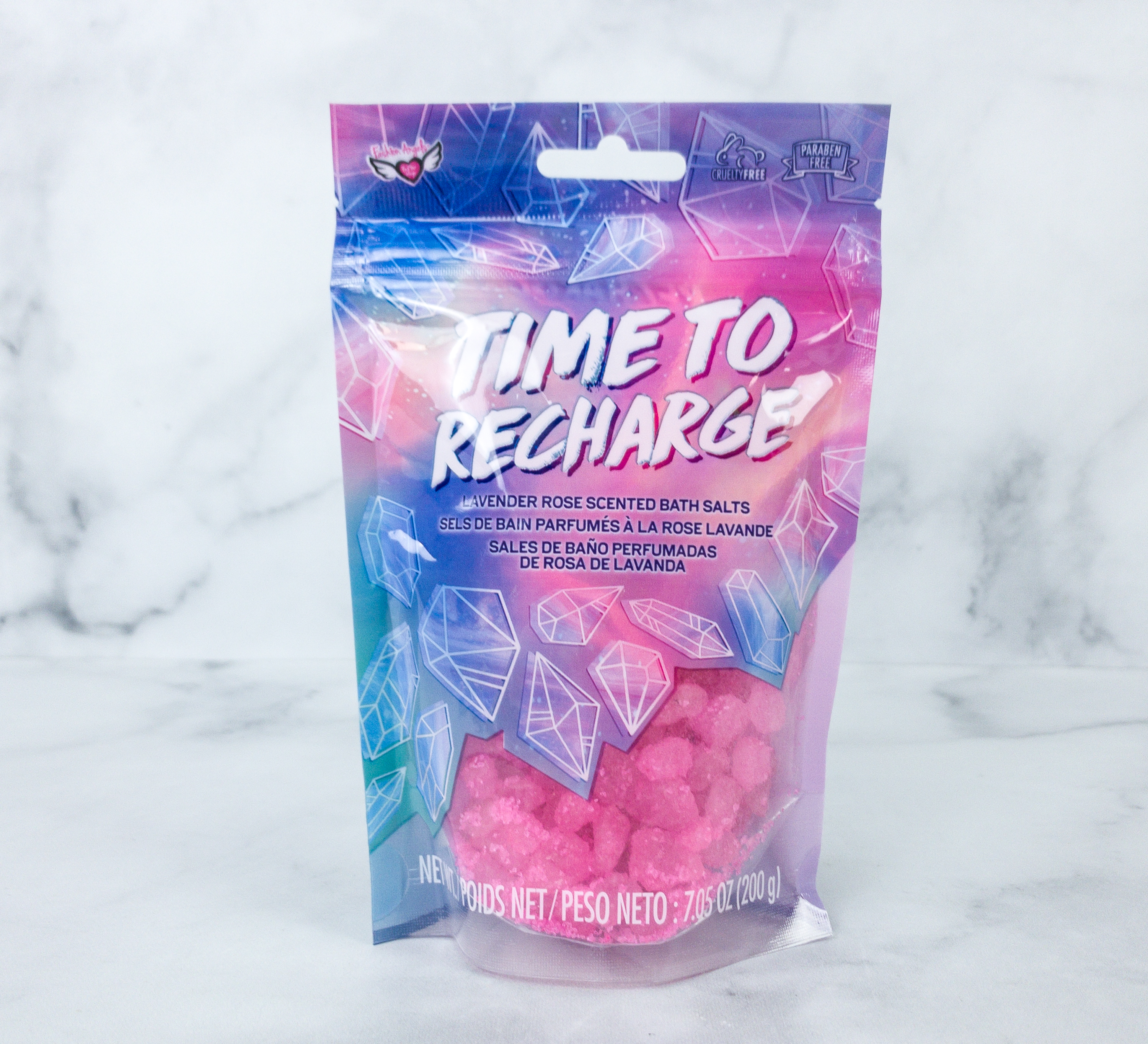 Time to Recharge Crystal Bath Salts ($6.99) For some me-time, they included this pouch of bath salts. They're gentle to the skin, plus the lavender and rose scent help soothe and calm the mind. It's a perfect way to relax after a long day!
Fashion Angel boxes are always fun and colorful! My daughter had a great time with all the items this month, from the DIY kits to the accessories and everything in between. Her favorite is the lip gloss kit! She enjoyed mixing the colors and flavors, as well as using them after. The truth or dance cards were also great. The questions are tween-friendly, an ideal activity for parties with family or friends. The body spray and bath salts were also fantastic because they smell so nice. All in all, it's a jampacked box! If you're looking for a subscription gift for tweens, this one is a great choice. They do curate boxes with the likes and interests of tweens in mind!
What do you think of this month's box?
Visit Fashion Angels Find Your Wings to subscribe or find out more!