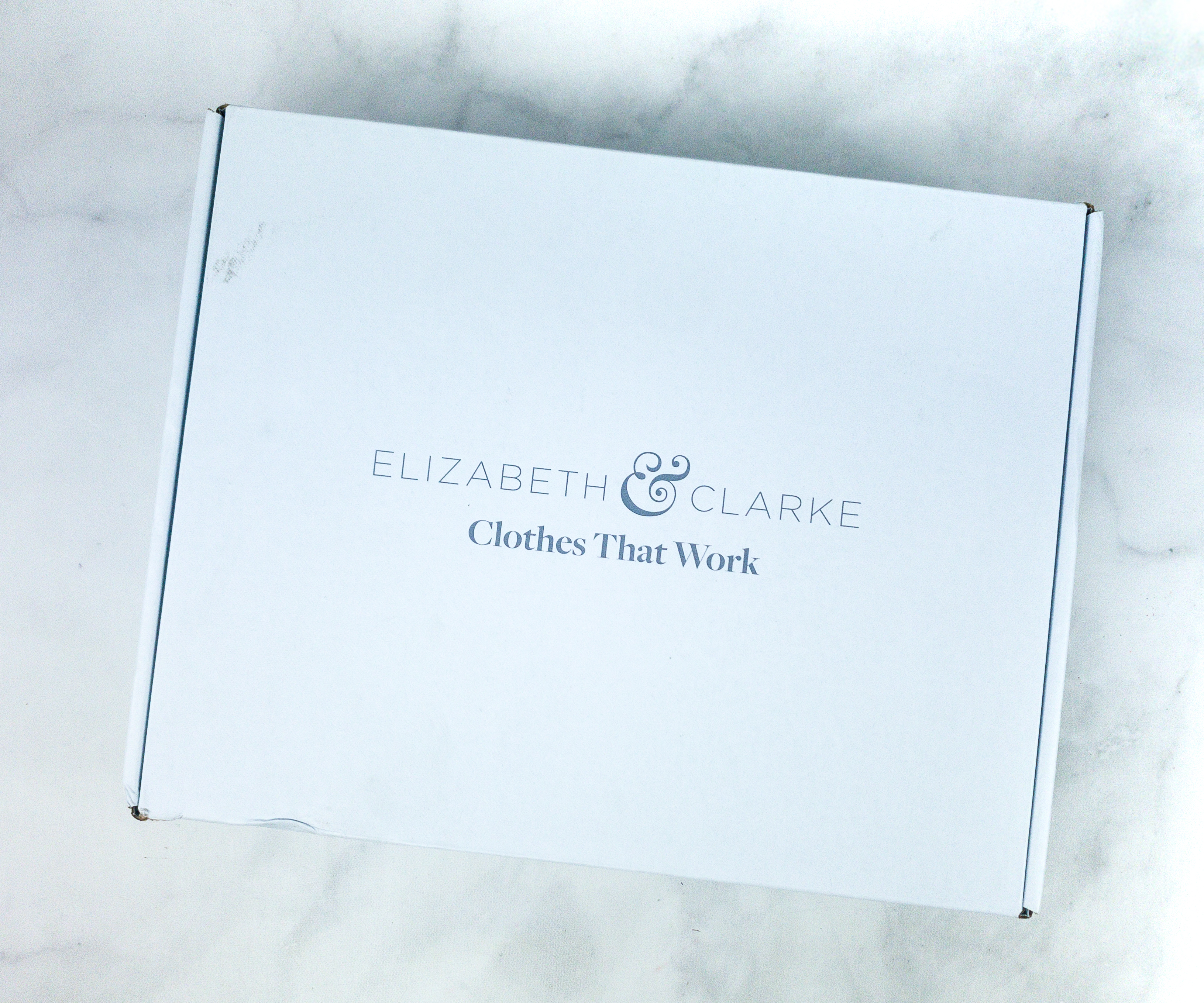 Elizabeth & Clarke is a premium quarterly clothing subscription box for women. They send versatile and beautiful pieces, like blouses, shirts, and other kinds of tops. Each quarter you can preview the new seasonal styles and select which ones you'd like or pick from their standard collection.
DEAL: Save 10% on your first box with coupon code CHELLO10.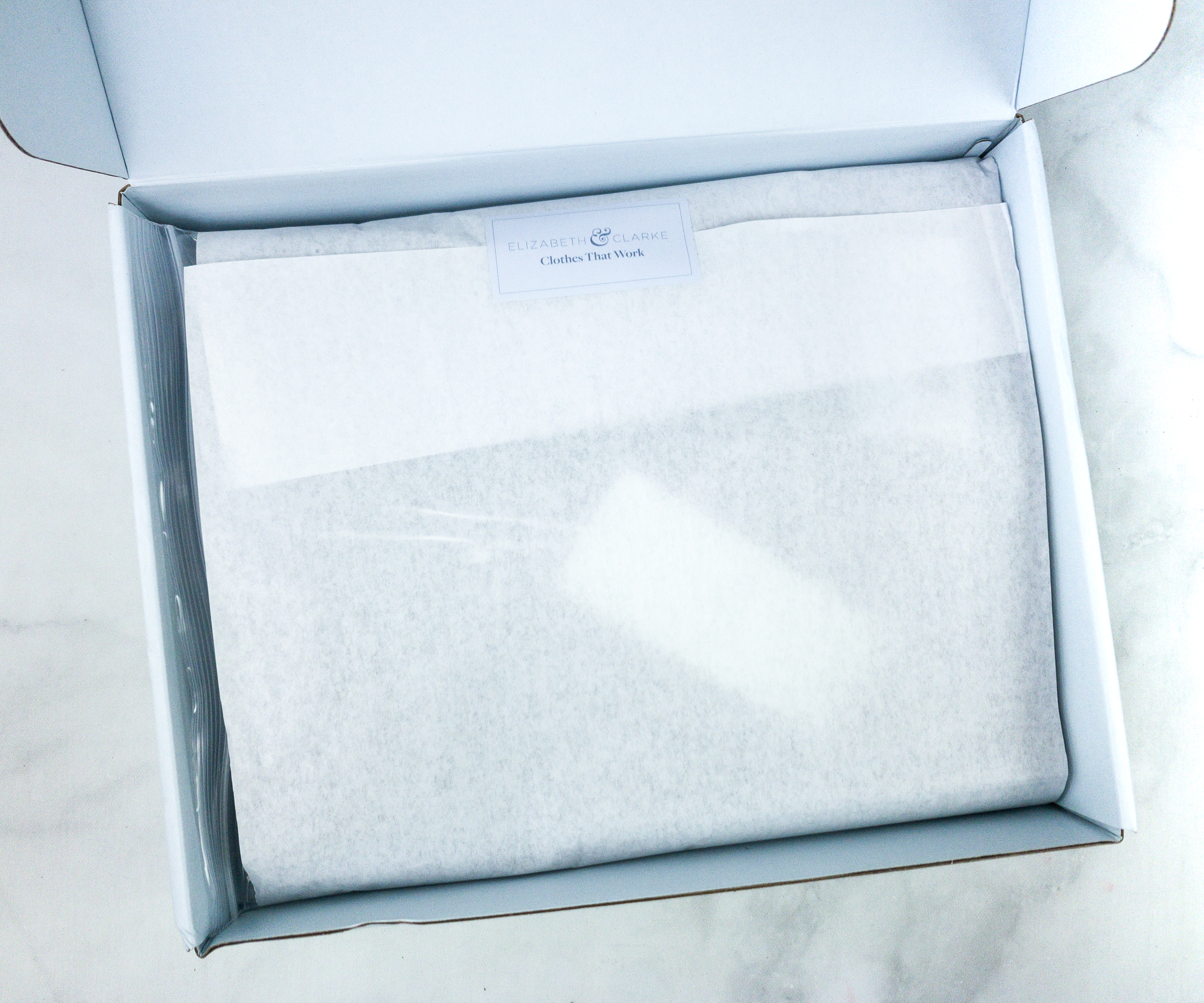 When you subscribe, select 1, 2, or 3 shirts from the seasonal or Unstainable collection. They are top quality shirts designed with fashion, ability to style, and ease of care in mind. The prices are $60 for one shirt, $100 for two shirts, $120 for three shirts – so buy 2 get 1 free!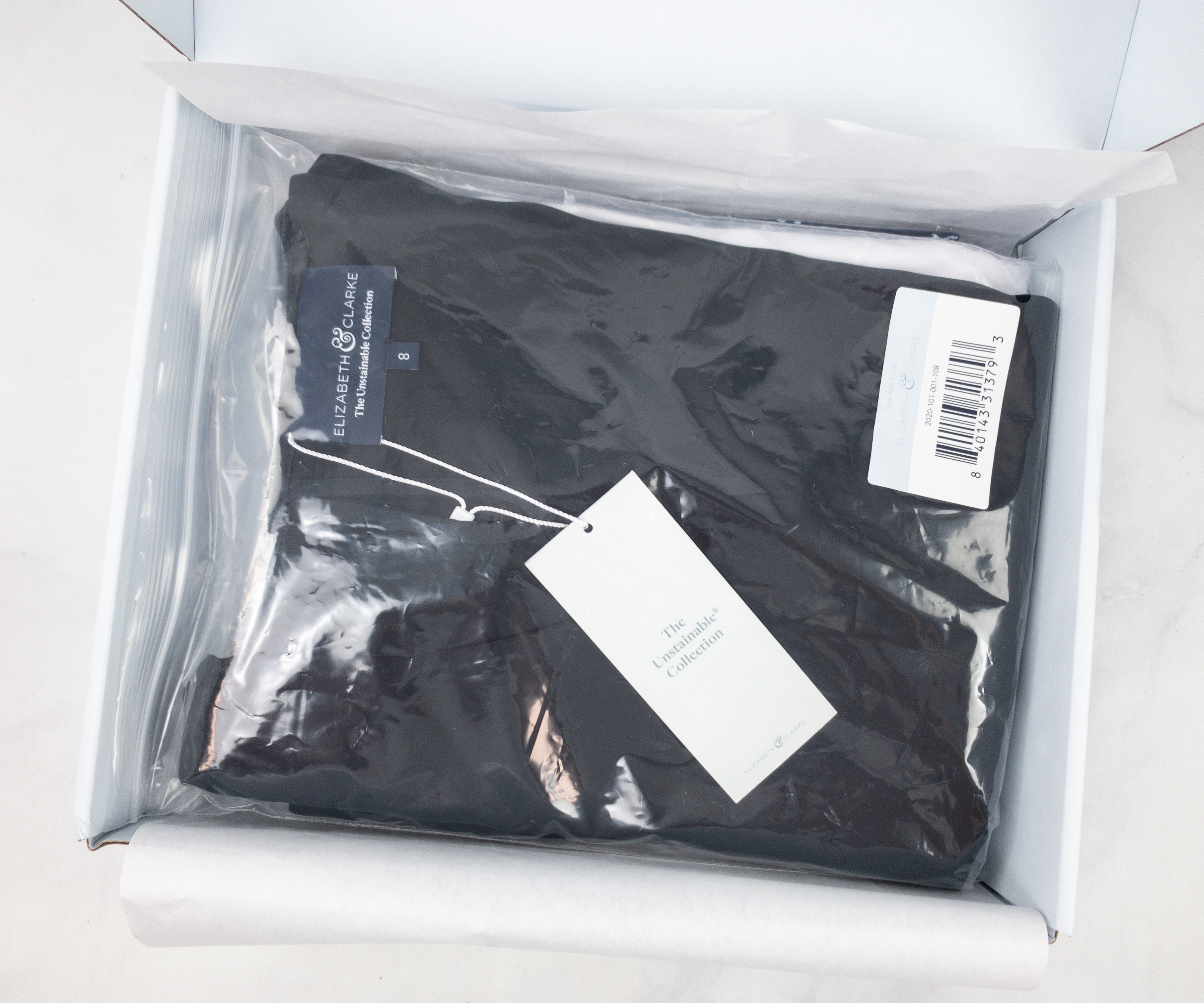 All the items included in the box are also individually wrapped with plastic.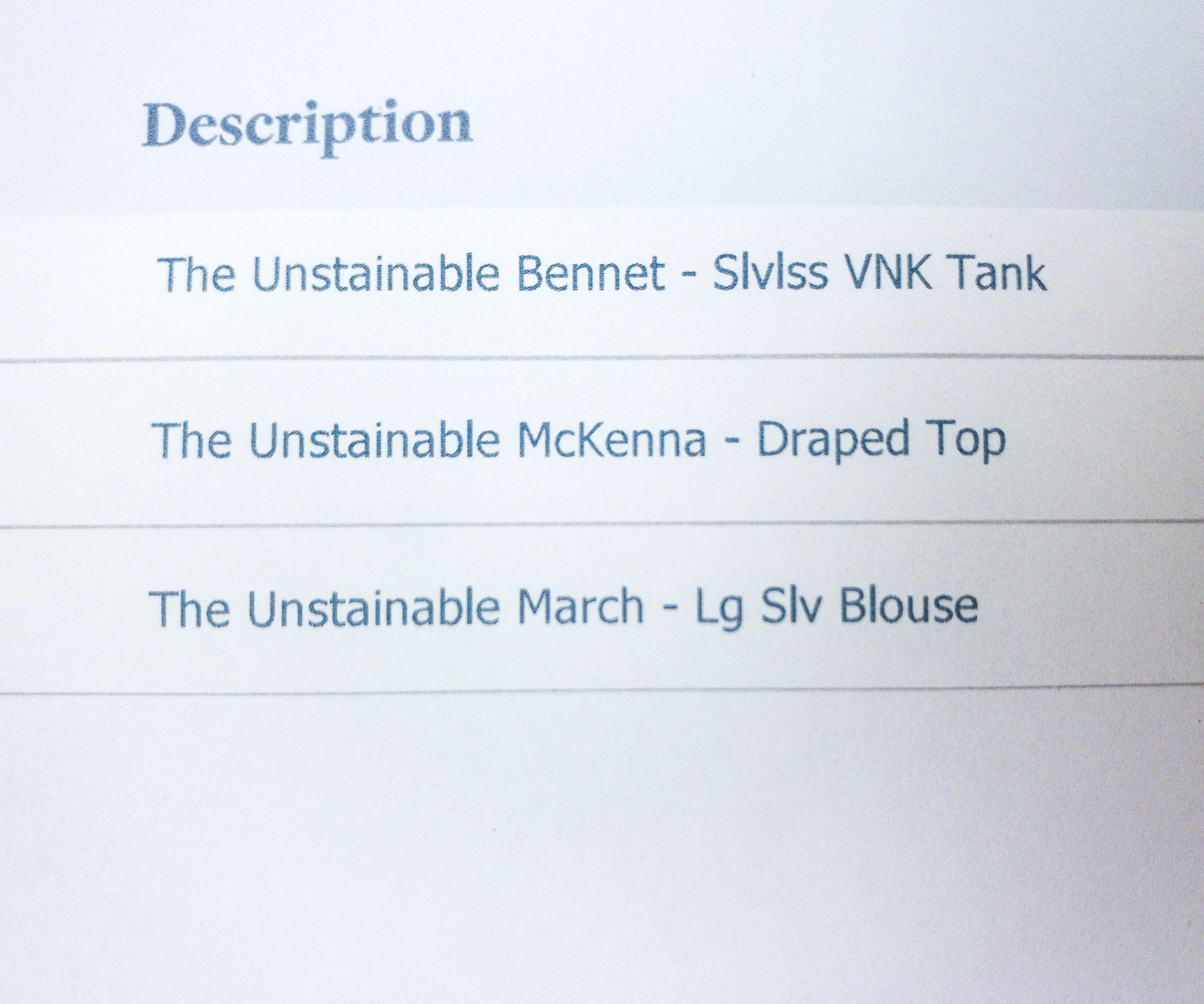 The detailed information of the items I received is written on a leaflet.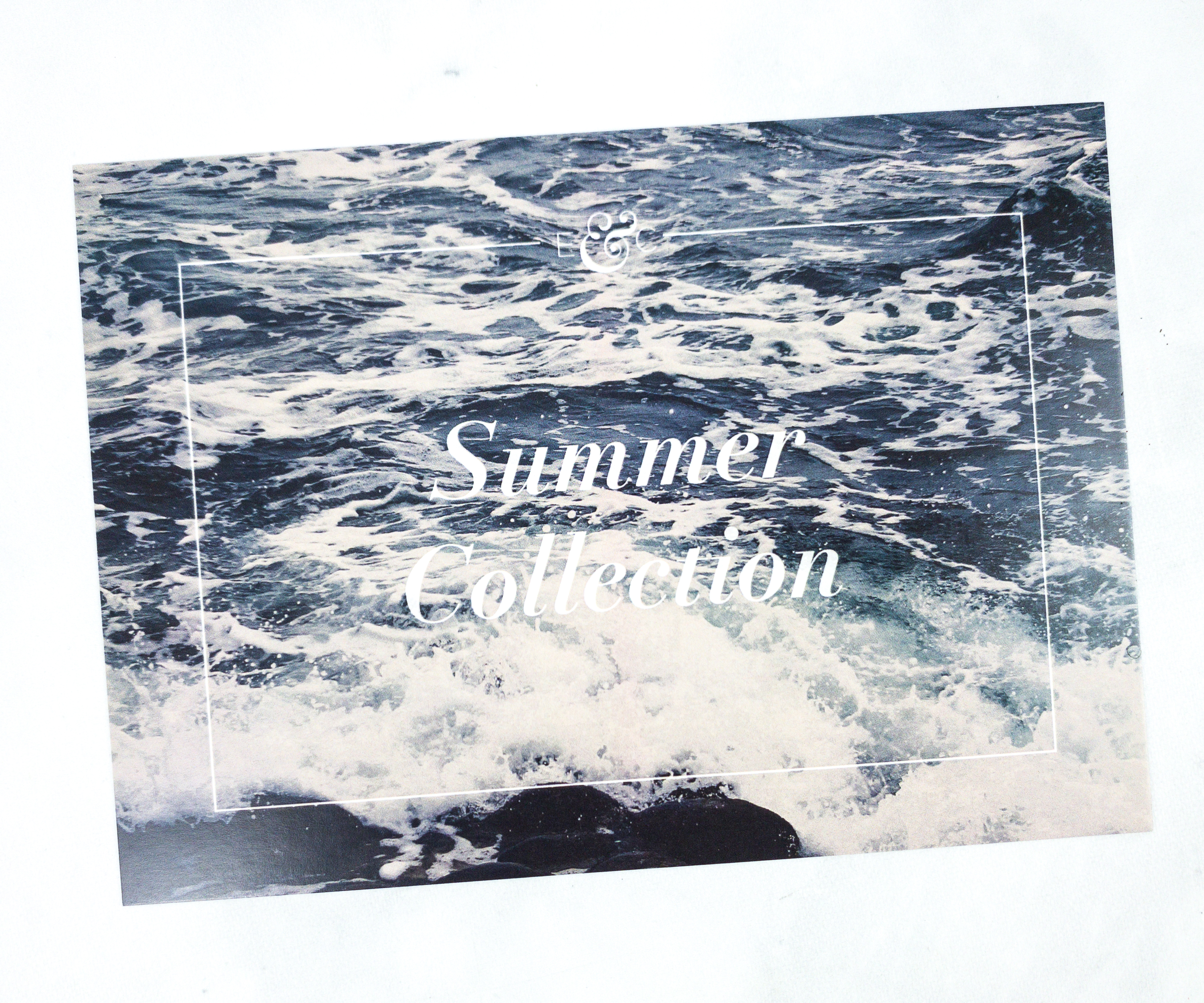 I also received a card featuring the Summer Collection.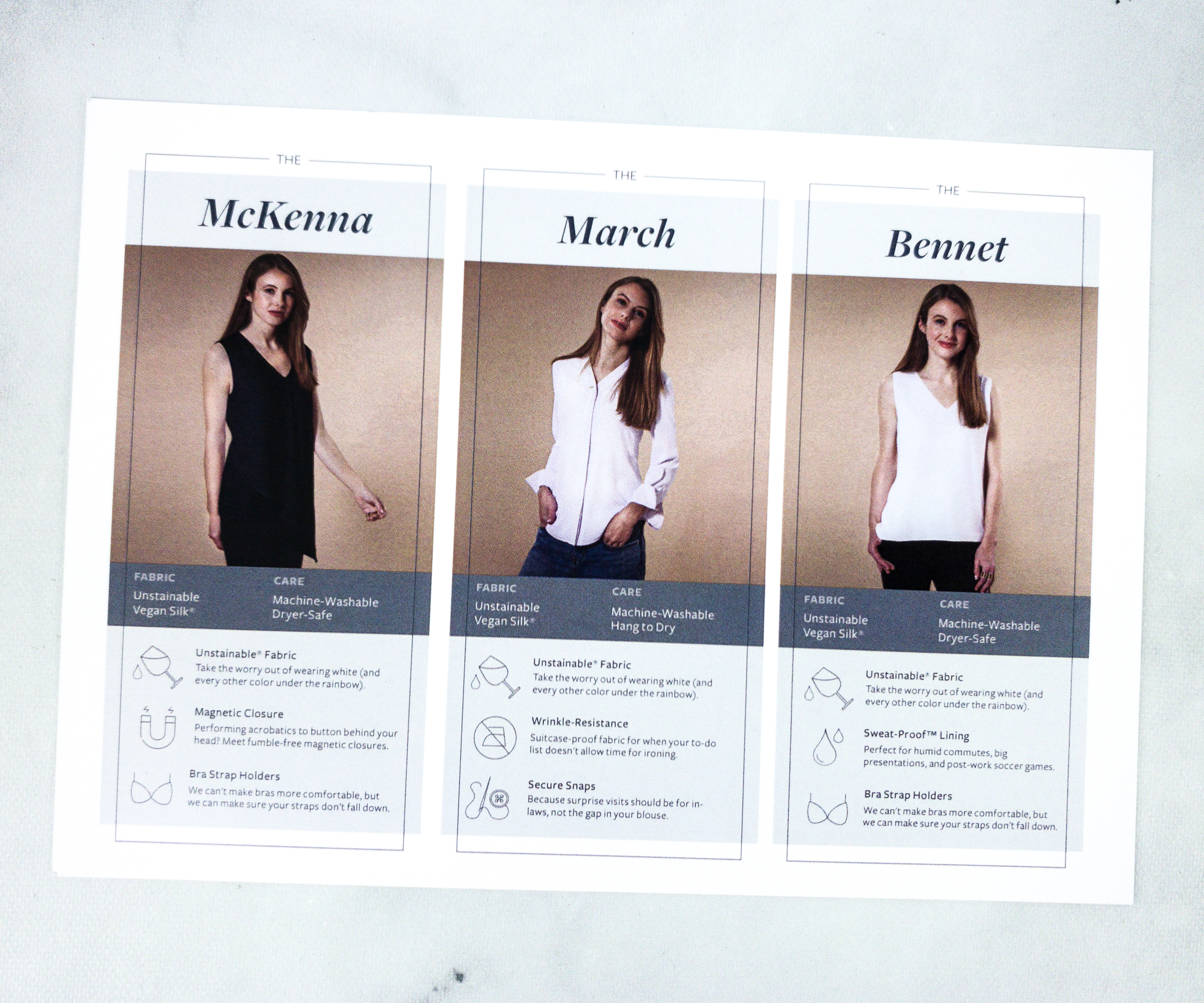 The information card describes each of the seasonal tops, provides the materials/fabric, as well as the laundering details.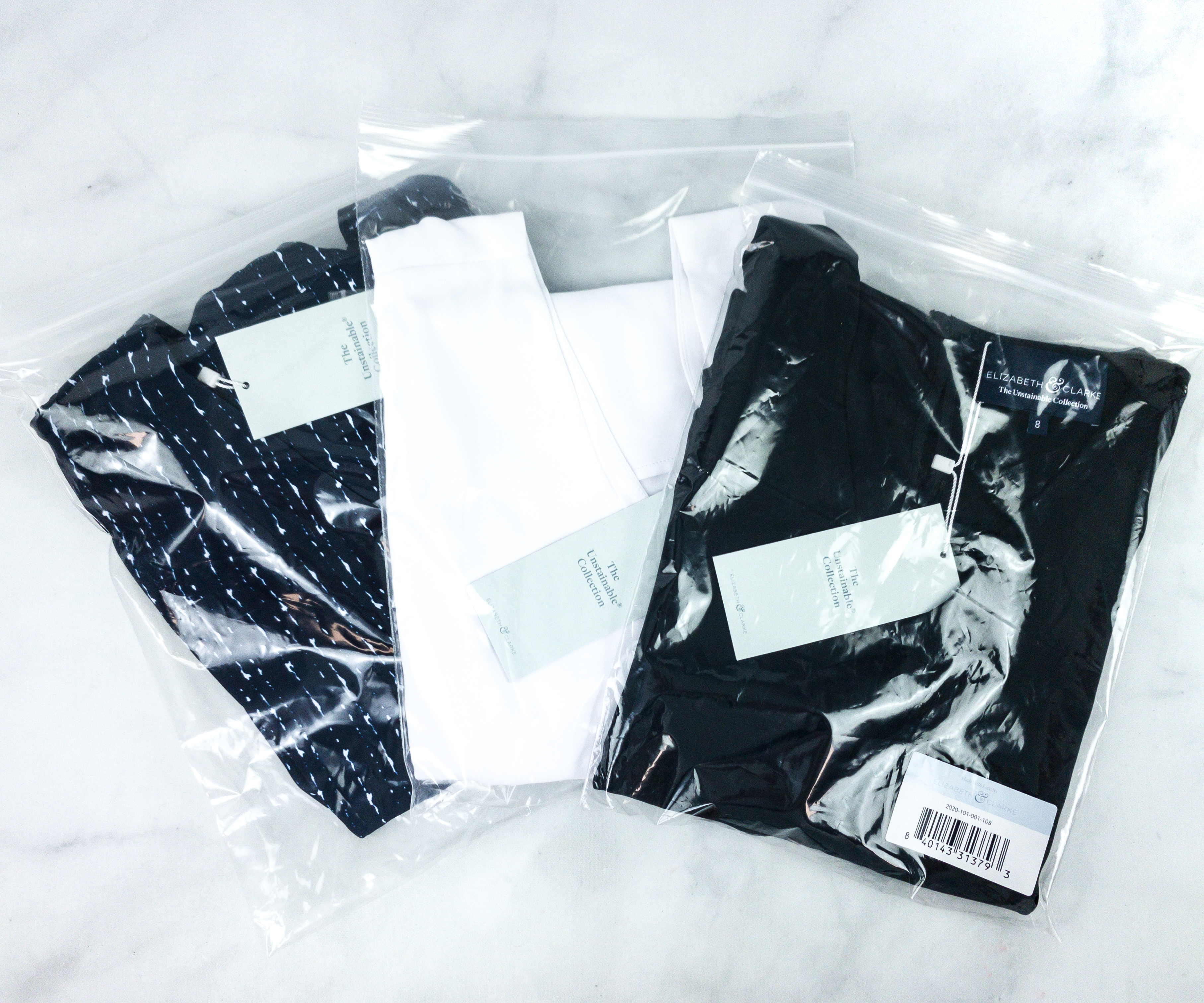 Subscribers are welcome to exchange shirts for sizing issues and if the shirt doesn't work for you, you can always exchange it for something else in their standard Unstainable Collection, which is a nice benefit. Even when something doesn't work perfectly, I love the opportunity to try a totally new style!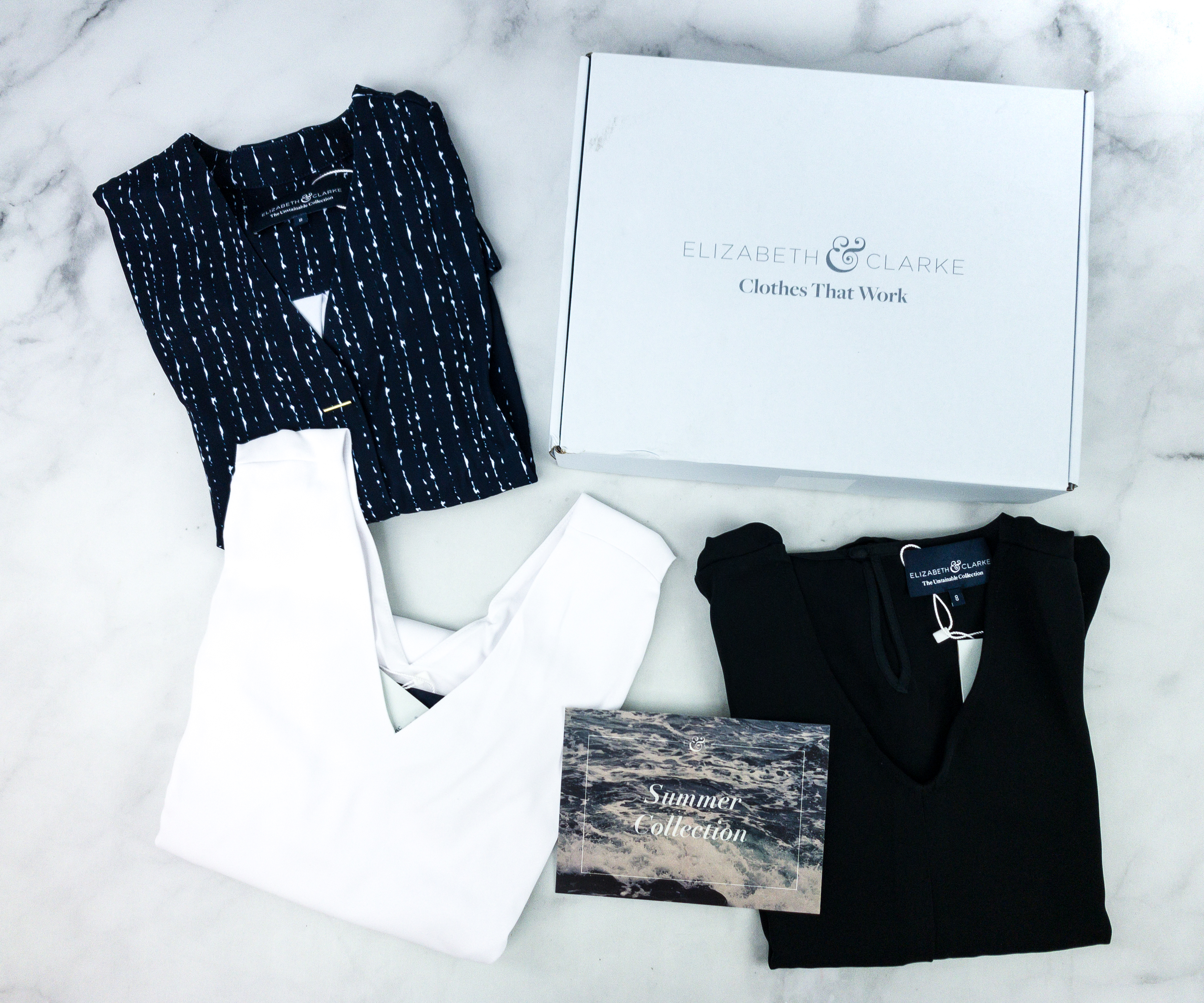 Everything in my box!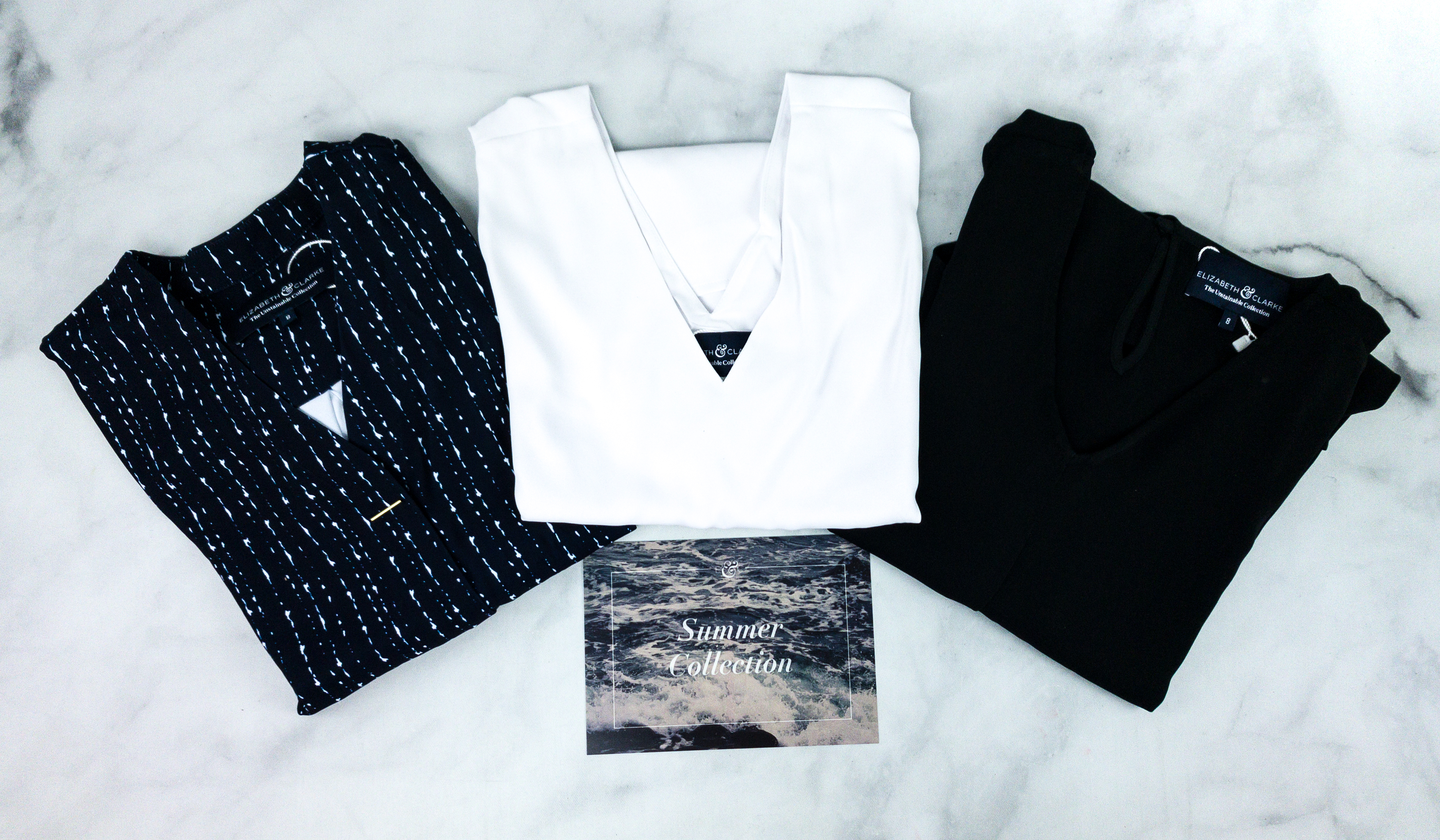 The beautiful pieces that I got from the Summer Collection are the Unstainable McKenna, March, and Bennet.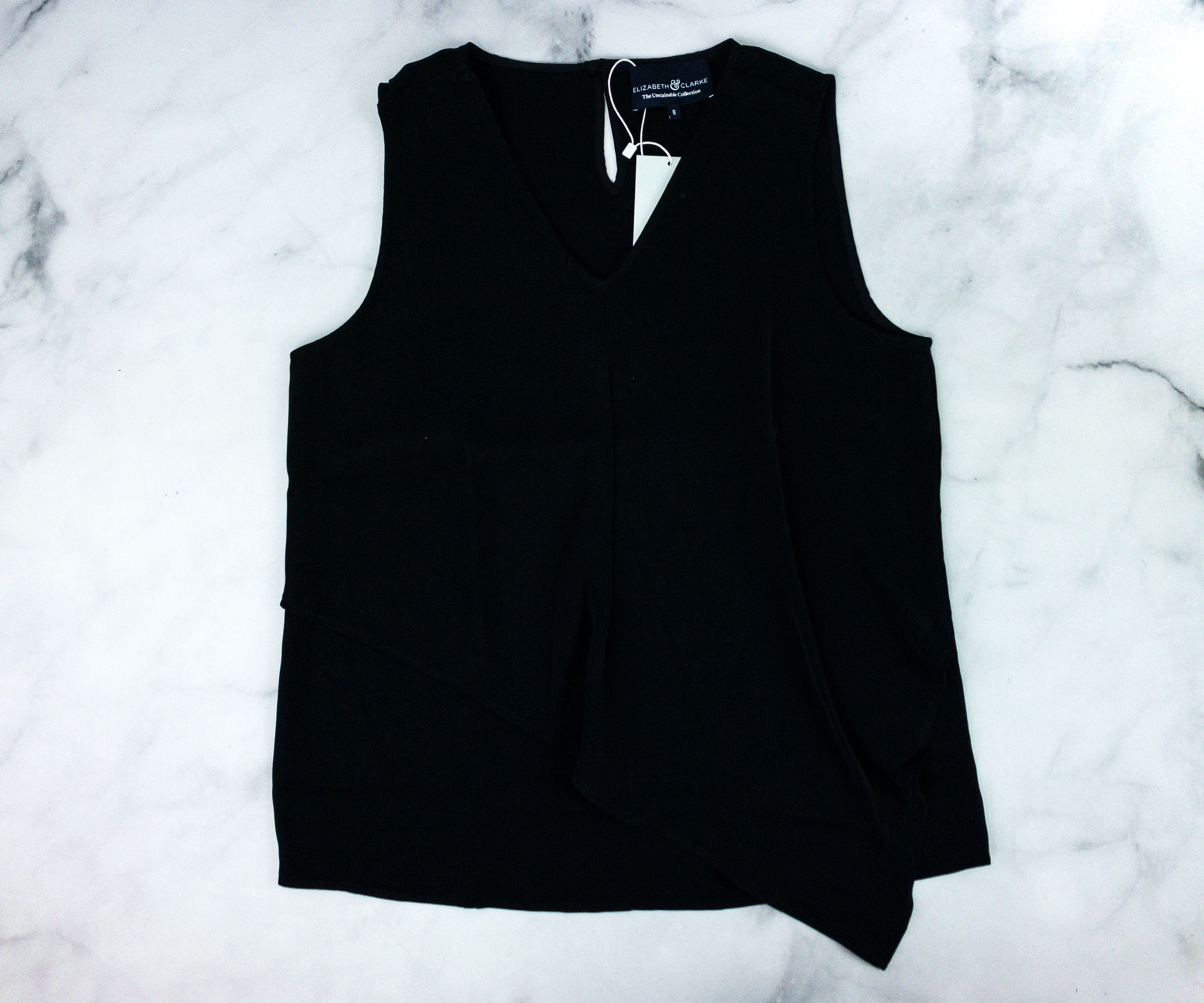 The Unstainable McKenna. The McKenna is a cool sleeveless asymmetrical tank, which is perfect even for the warmest days. You can feel the breeze on your shoulders and feel really comfortable because it is made with Vegan Silk.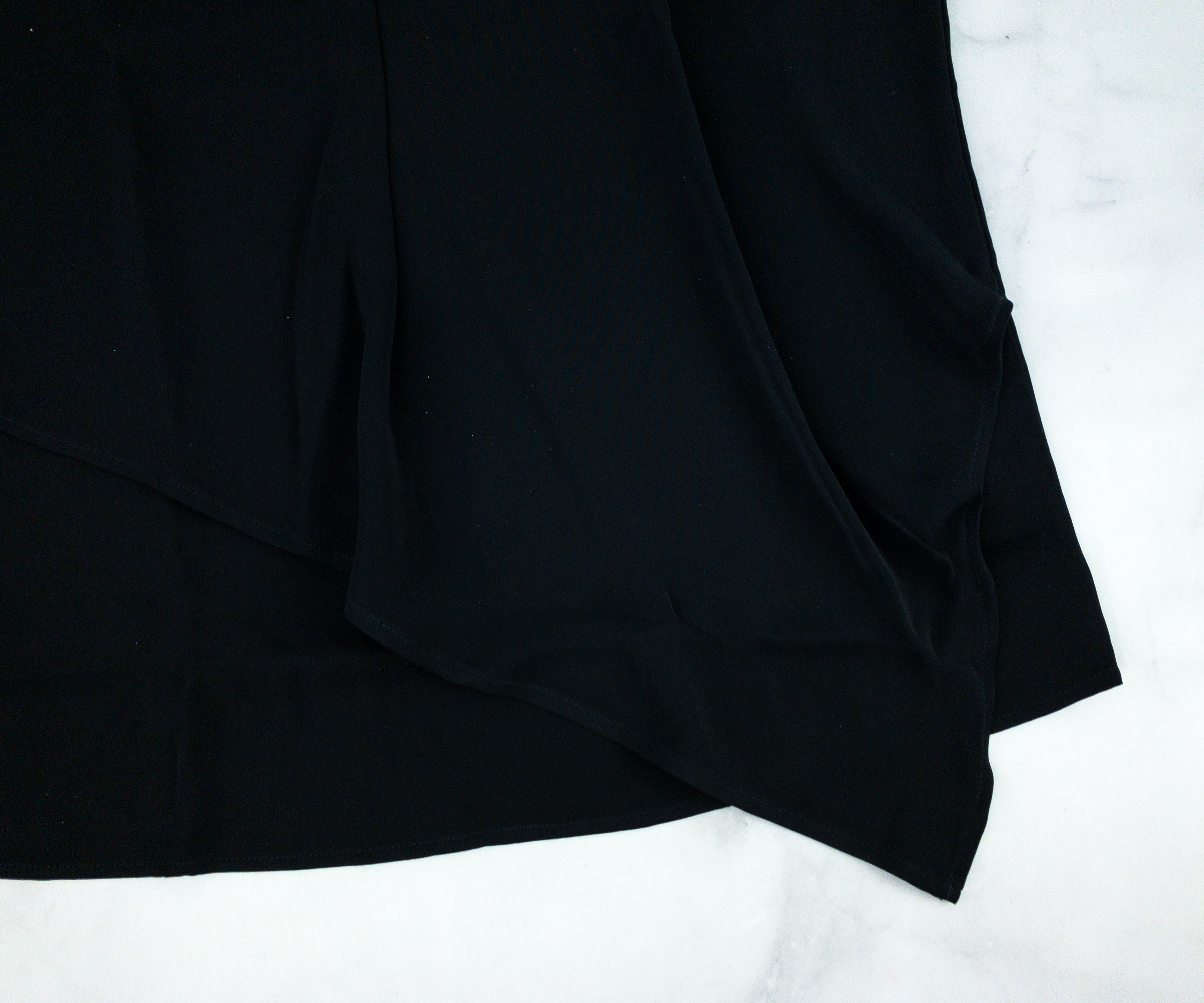 I really like the trendy hem of this beautiful top.
I also like v-neck tops like this one because it's great to accessorize with a necklace or even chokers.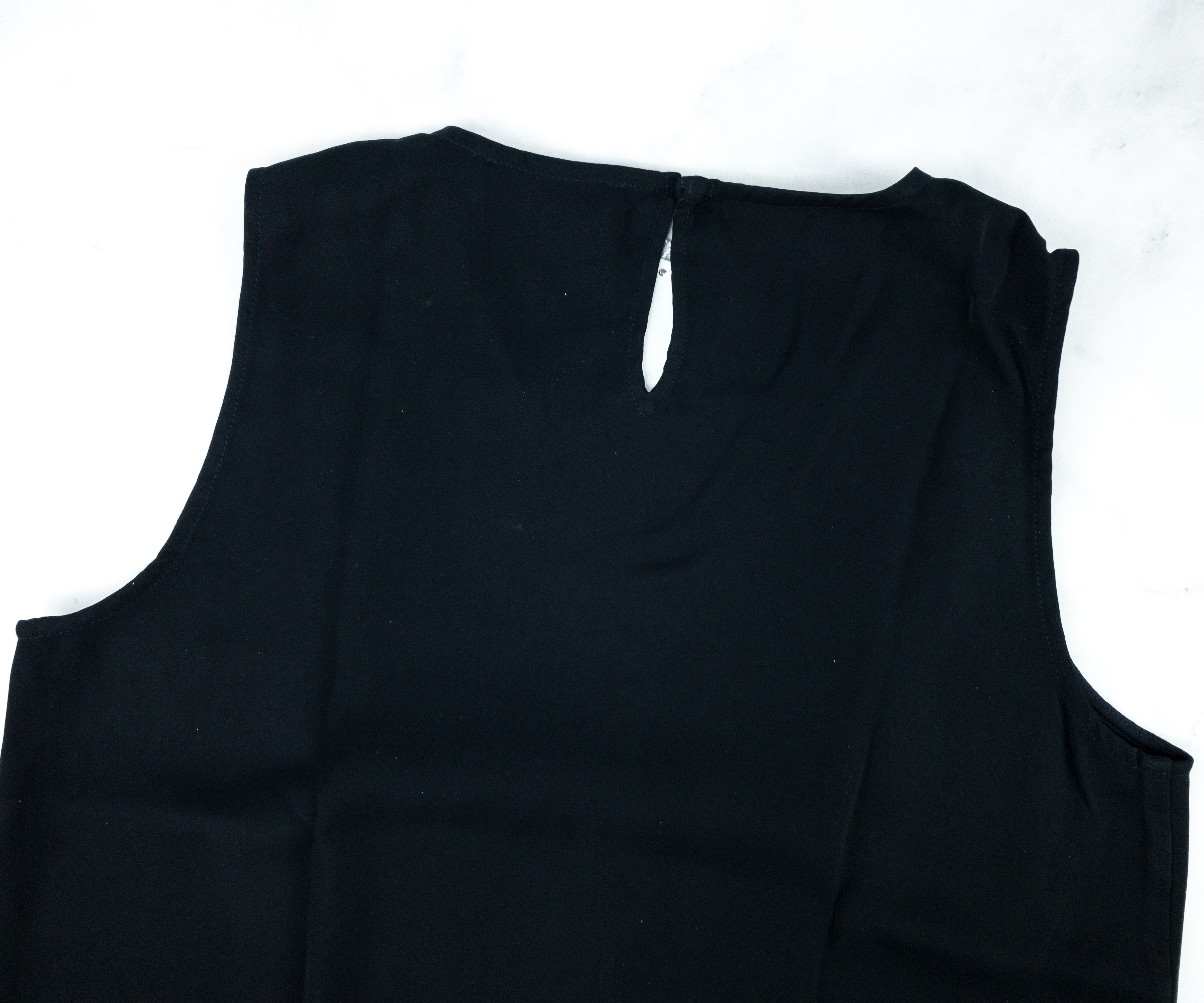 This top has a magnetic keyhole closure for easy dressing and undressing, you can easily slide it down and it hugs the body's curves nicely.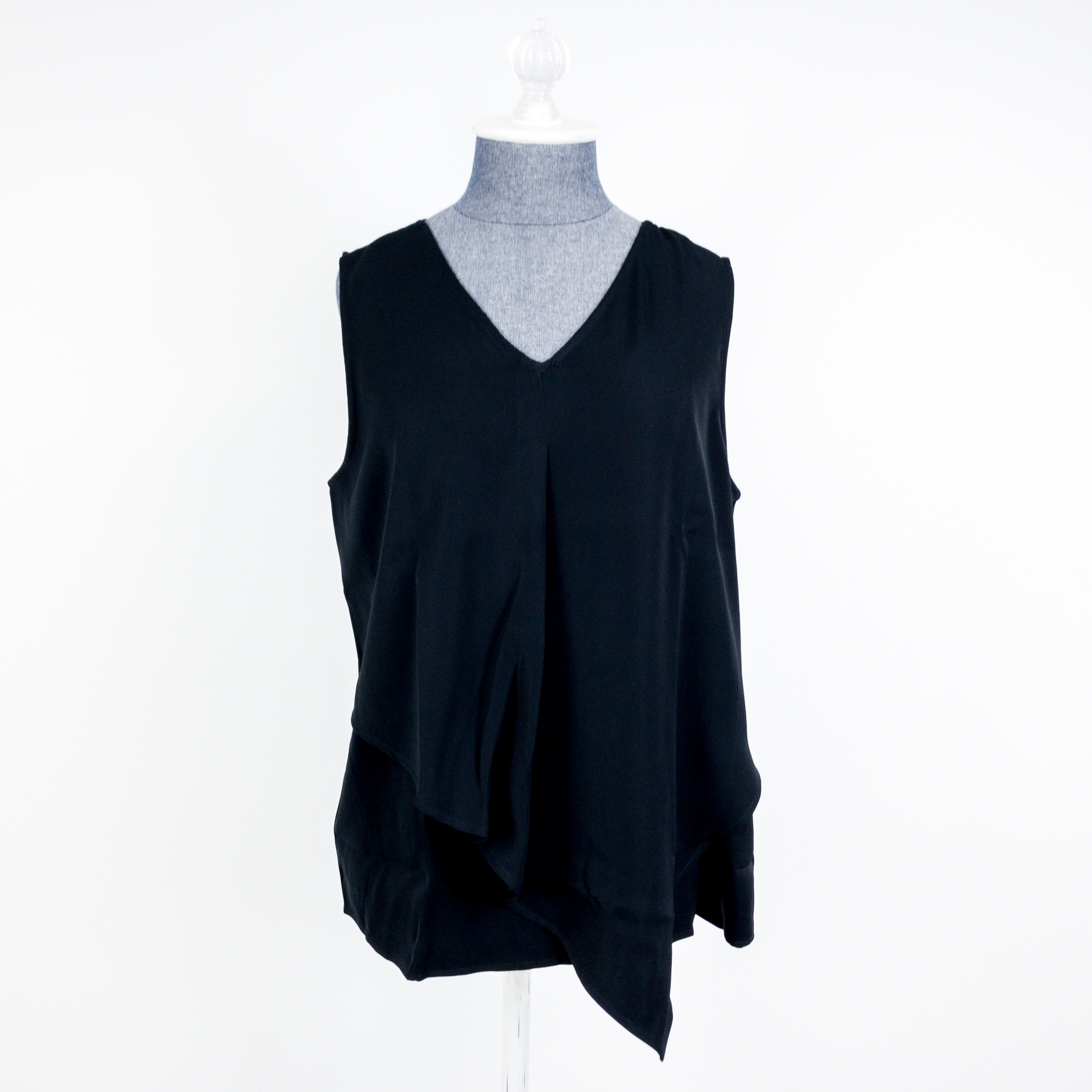 It's the perfect top for a day at the office and a fun night out after the busy hours!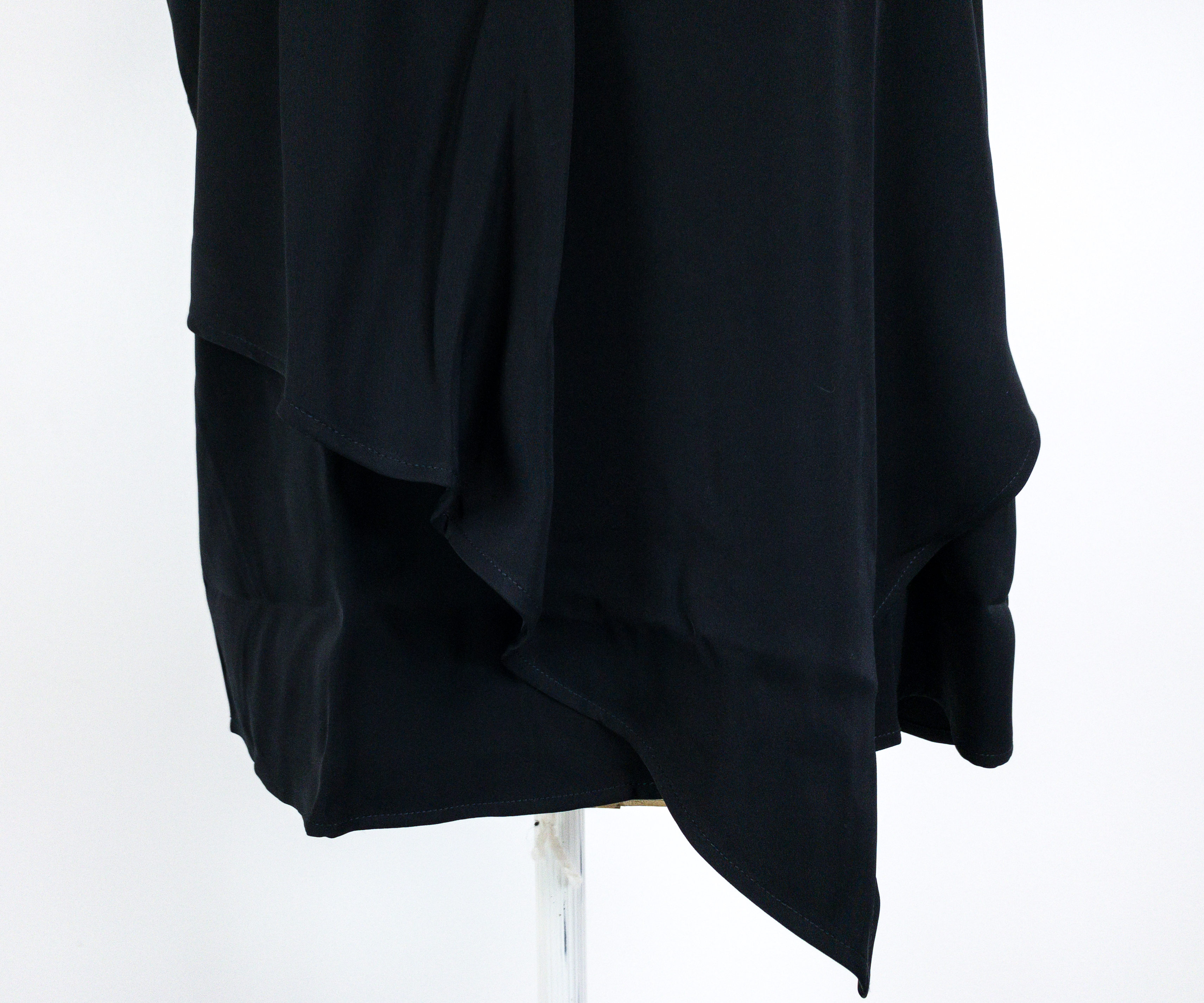 You can try it out with a blazer, and pair it with a nice pair of slim-fit pants and flats.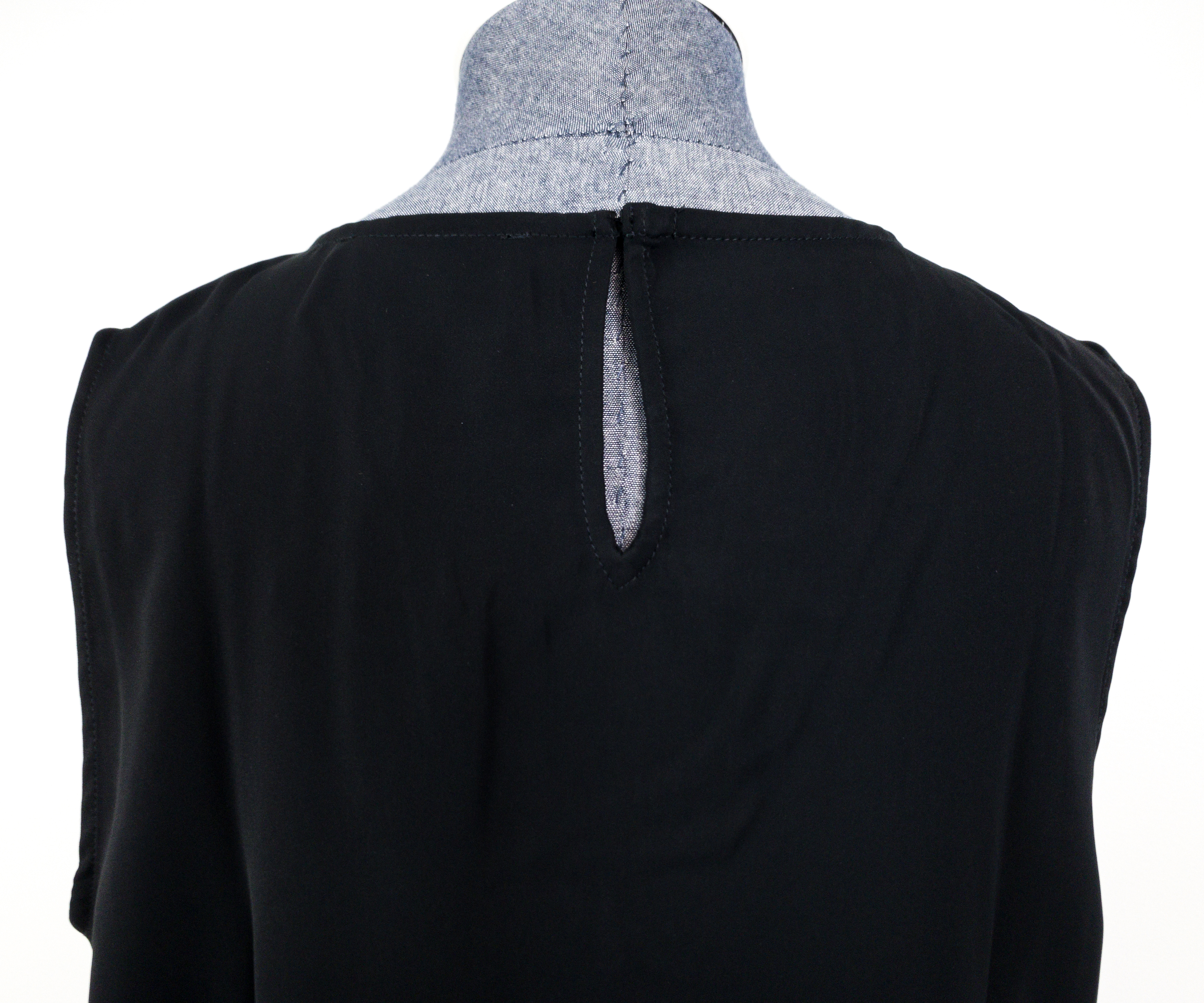 The keyhole at the back adds appeal to the top. The top is also made with the Unstainable technology to keep you away from spills, and has bra strap holders that keep the bra straps in place.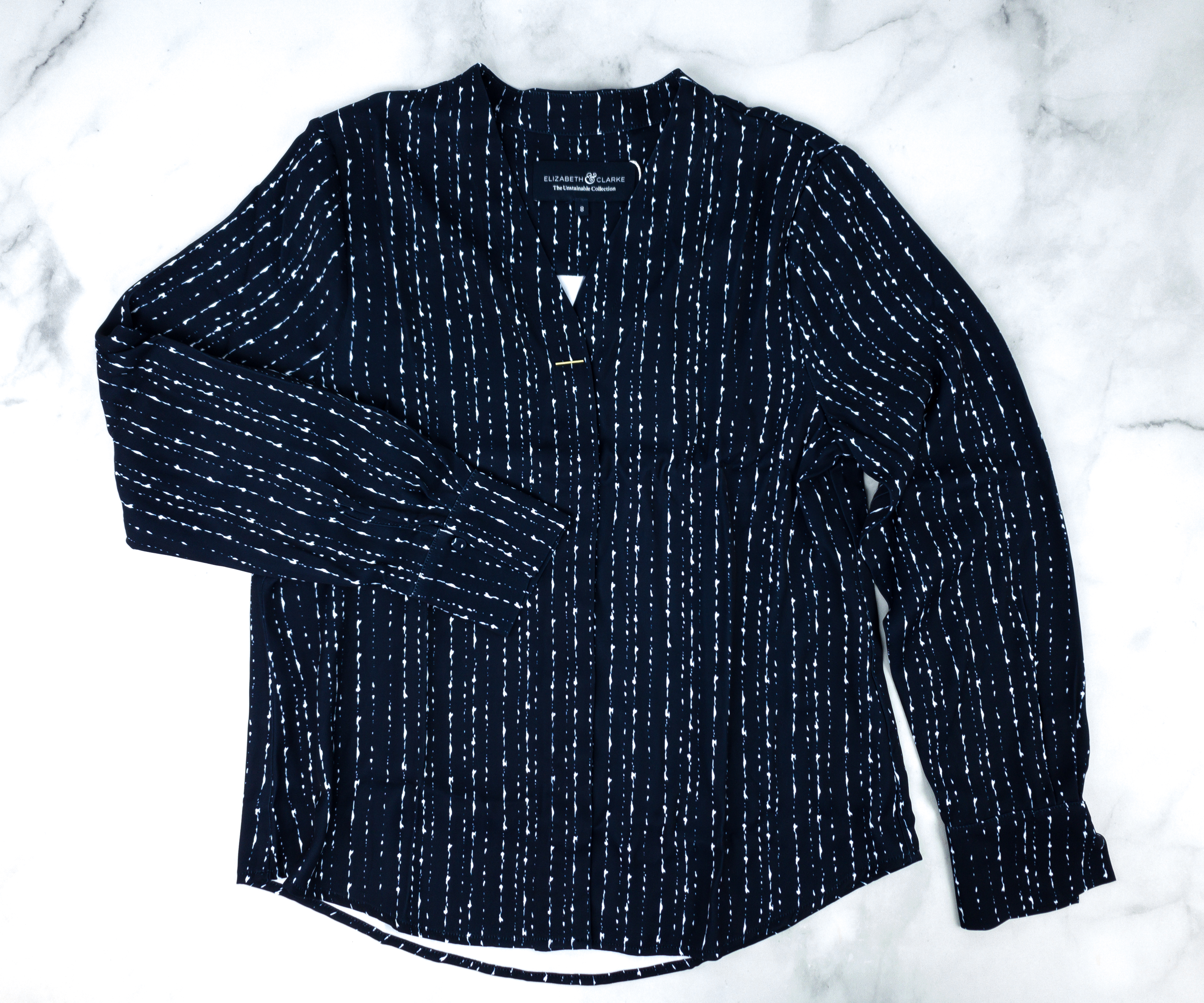 The Unstainable March. The next piece that I received is a long-sleeve button-up blouse that looks so relaxed yet still appropriate for work. It comes with white patterns on a navy blue base color.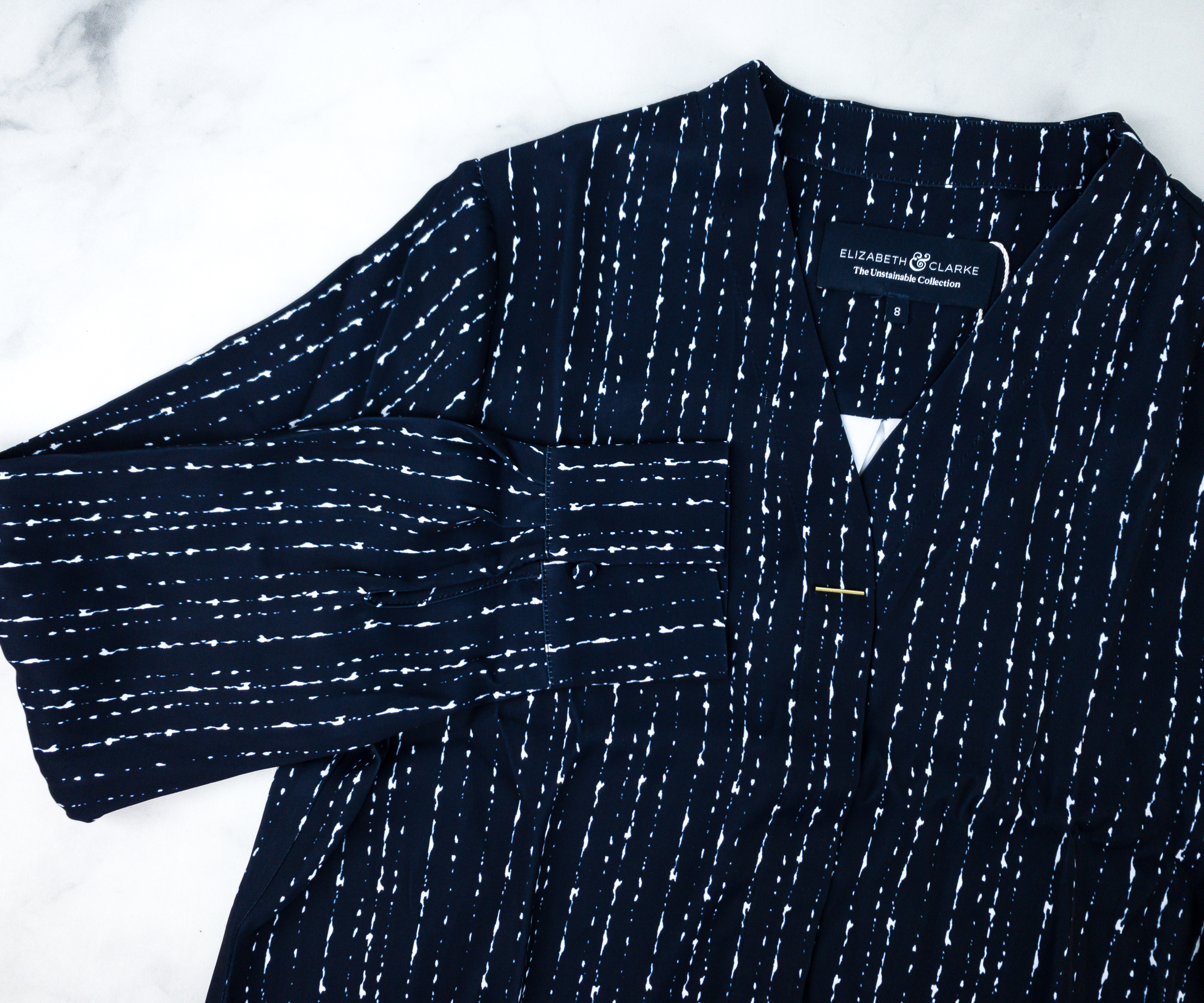 The sleeves have gorgeous cuffs and a delicate metallic shank button that make it look elegant.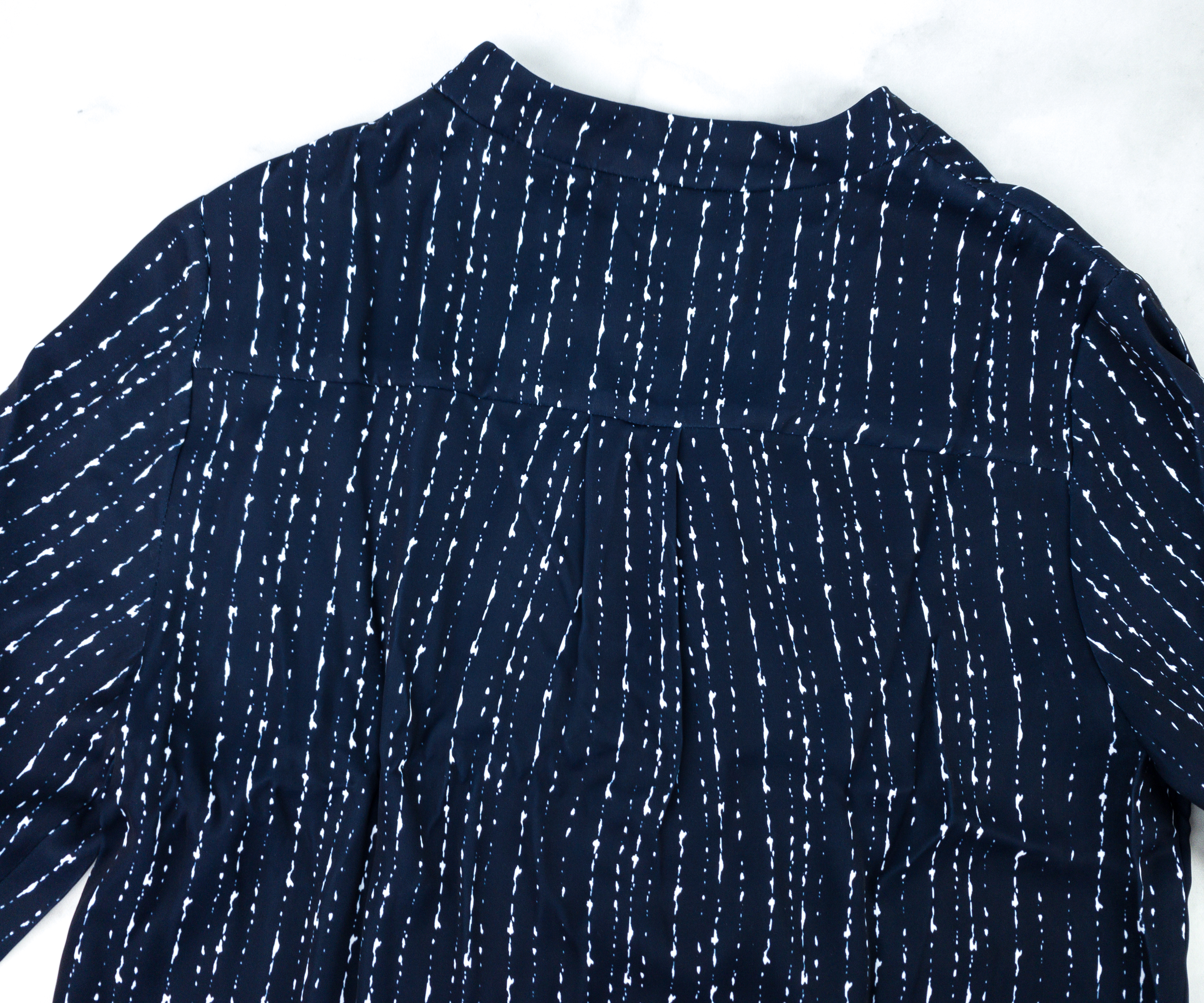 The style is semi-fit, but still comfortable. I can move with ease when wearing this.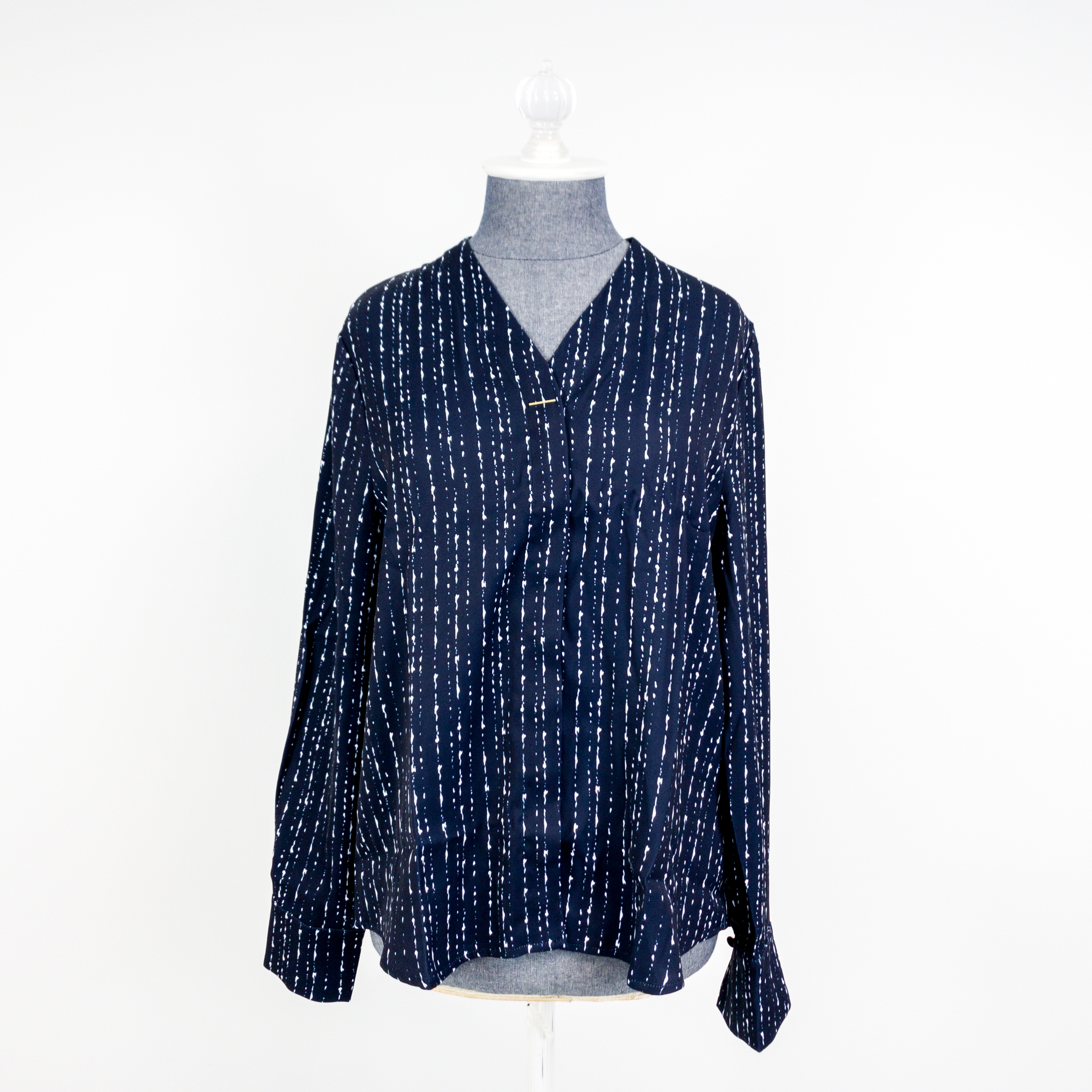 It also has gap snaps that keep it secured and professional between buttons.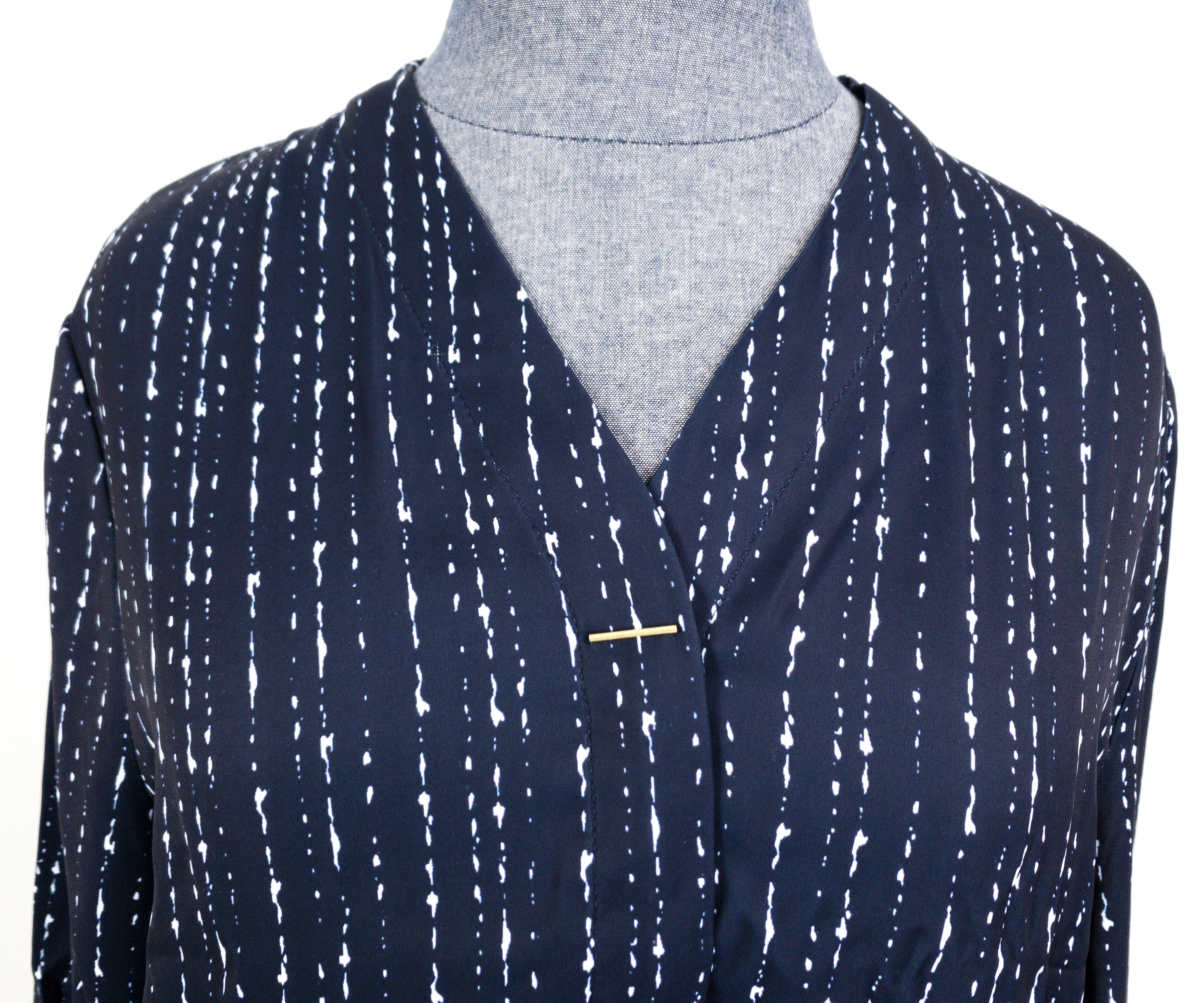 This top is made with the Unstainable technology that stops the stains in their tracks. You can throw it in the washer and dryer, which means no need for dry cleaning. It's also made with Vegan Silk that makes it ideal to wear even during the hot days. It's wrinkle-resistant as well. Tuck it in a pair of slacks for that professional look!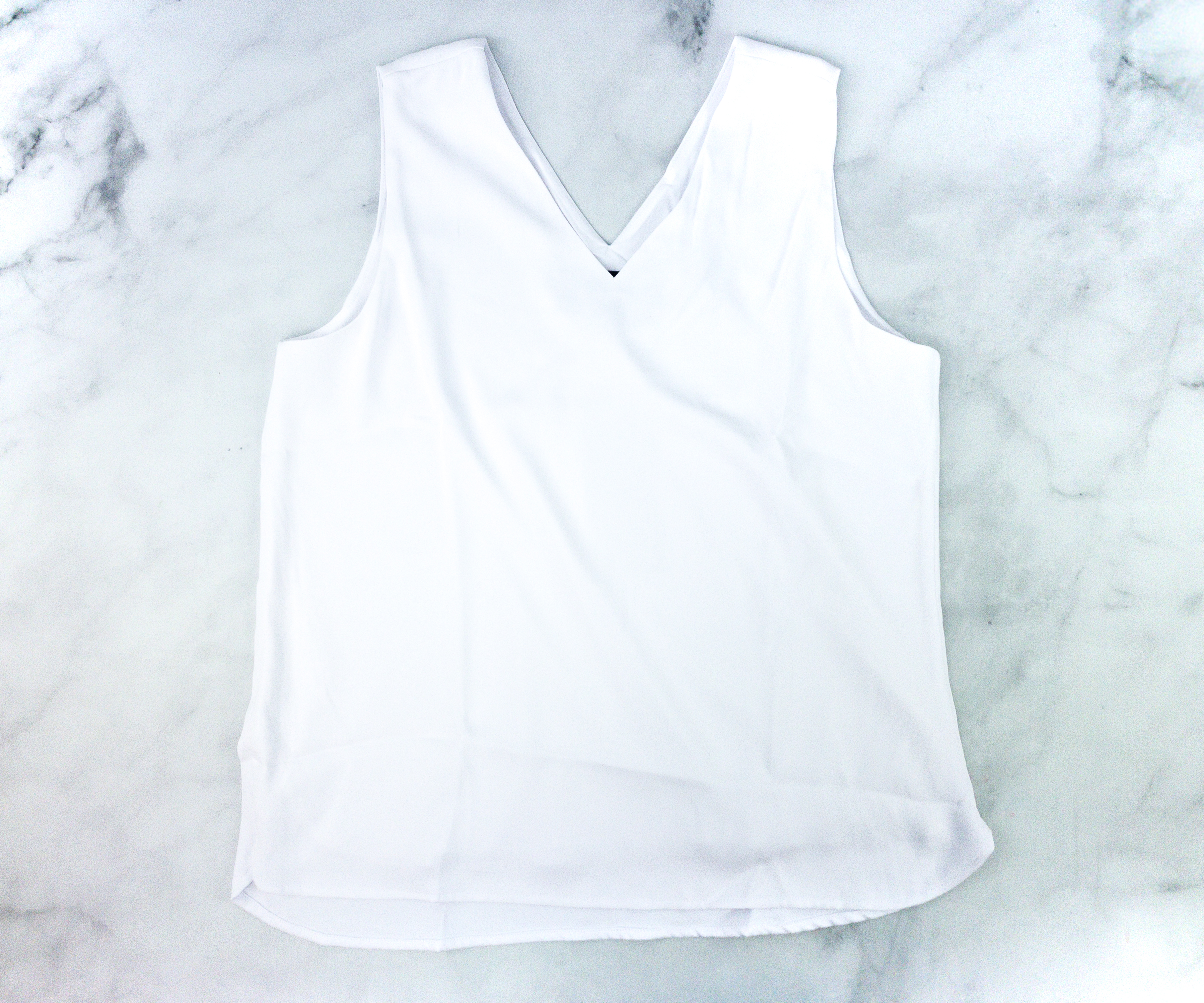 The Unstainable Bennet. Another cool and comfy piece for summer is this pristine white sleeveless tank. No need to worry about being all clammy because this top is sweat-proof!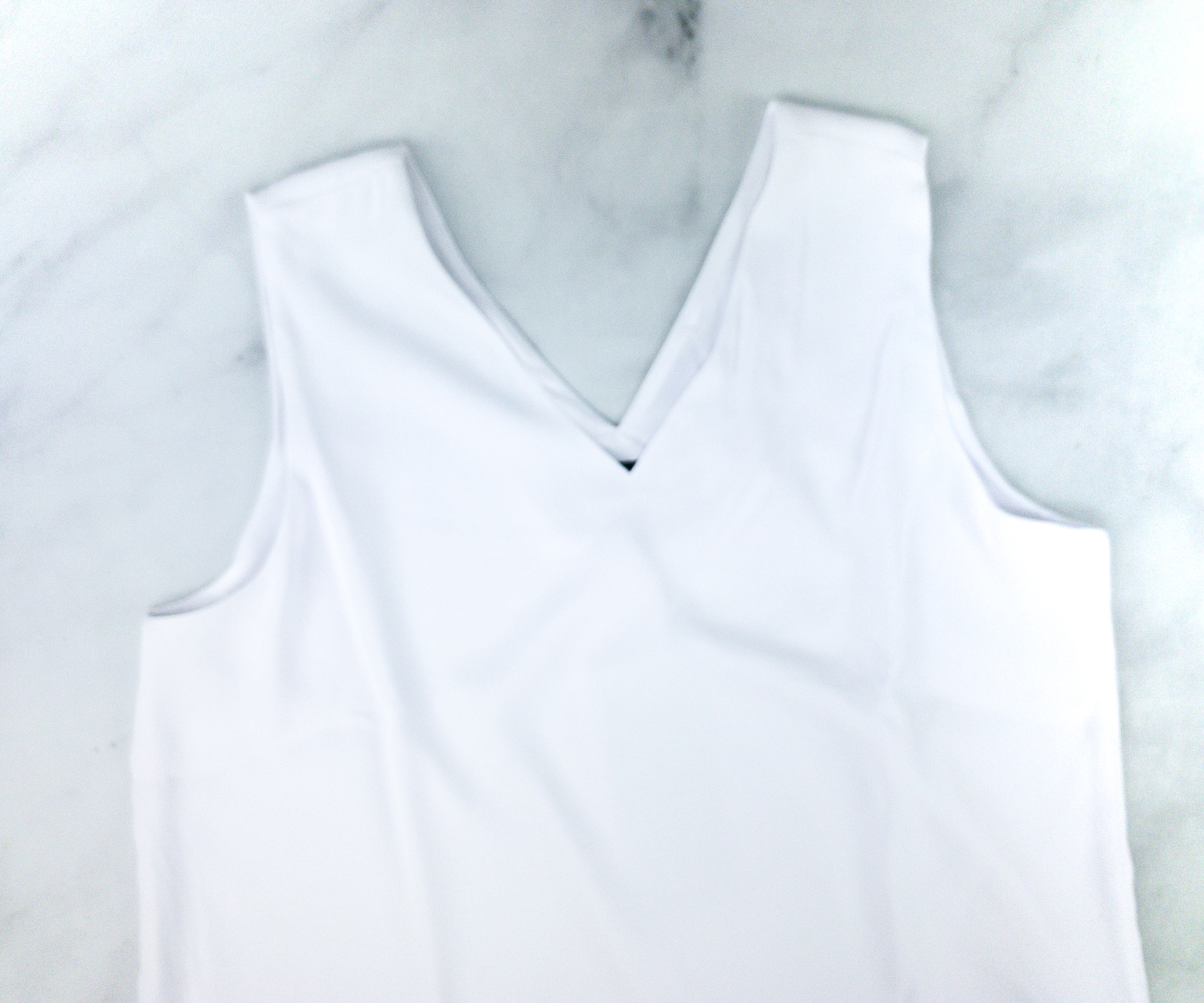 It has a lining and an outer shell that gives it a 100% opaque look, hiding any color of bra that you choose to wear.It  comes with bra strap holders as well!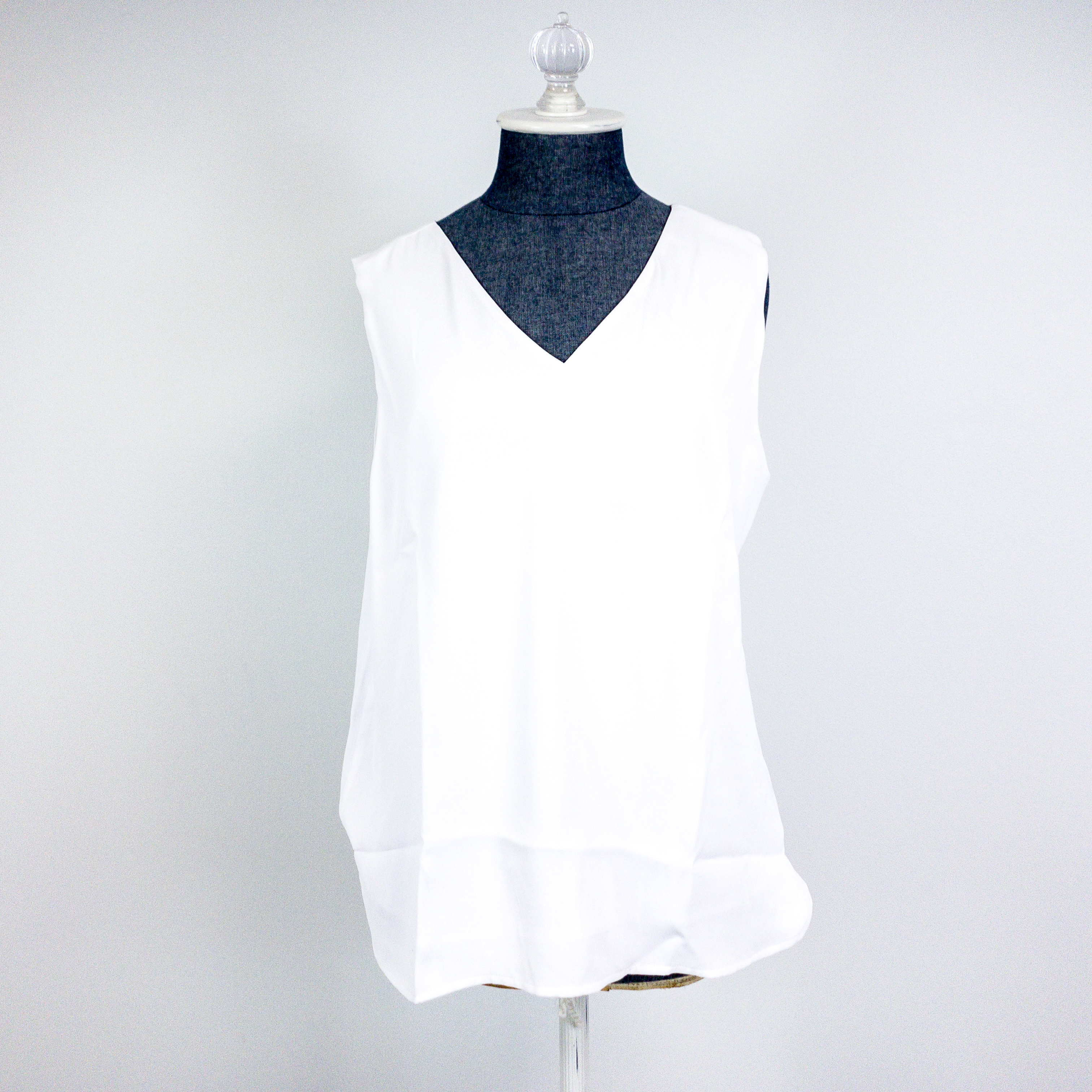 When wearing white clothes, I usually worry about being prone to stains, but not with this one because it's made with Unstainable Vegan Silk!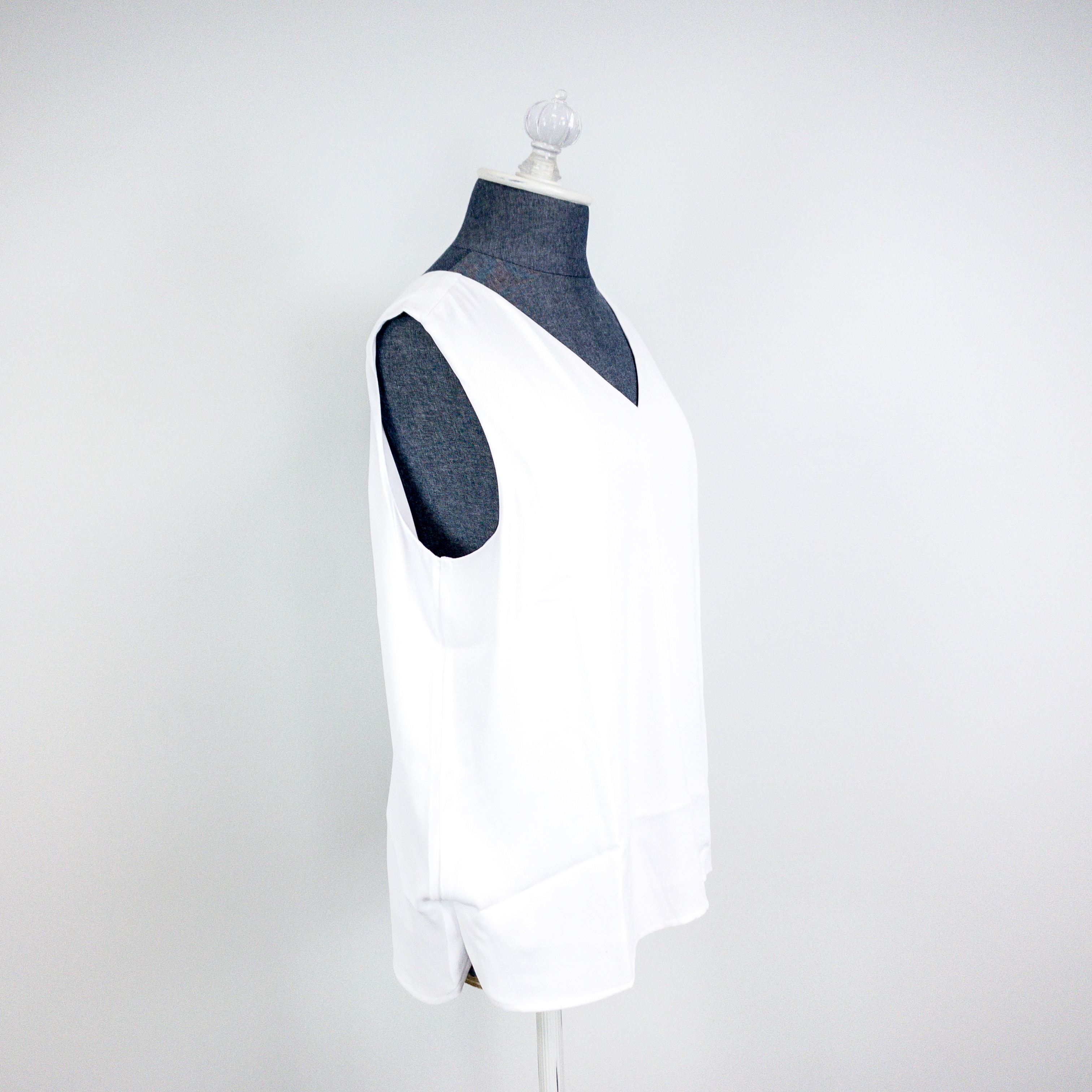 The top is lined with sweat-proof and odor-killing fabric that will keep you feeling and looking fresh.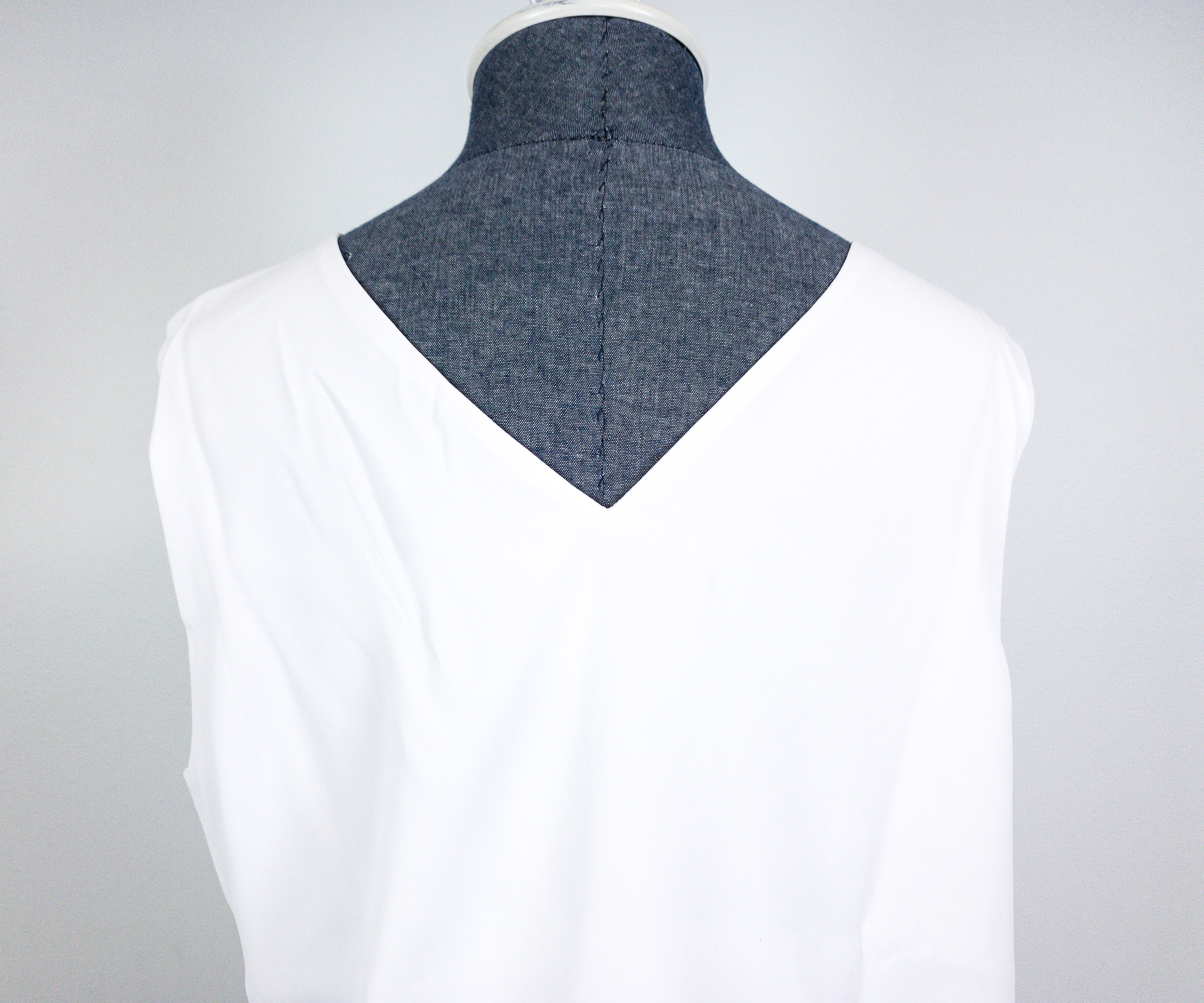 The v-detail on the back will also keep you cool. Don it with a blazer for the perfect summer office attire.
The hotter days won't stop me from wearing beautiful and trendy clothes, and that's because I have Elizabeth & Clarke's Unstainable Vegan Silk tops! The clothing pieces I received this month are summer-friendly, from the fabric used to their styles. I love all three blouses but if I have to choose a favorite, it would be the white sleeveless top. I like that it's opaque enough to hide whatever color of undergarment I wear, unlike regular white tops. It's also pretty easy to pair with various kinds of pants, shorts, and even skirts. Plus, the fact that it's sweat-proof is really amazing. So far, this subscription has done a really great job when comes to ensuring the quality of the clothes and the versatility of designs. It's a great subscription for working women and also for those who want to dress up elegantly yet comfortably no matter what season!
What do you think of the Summer Box?