DegustaBox UK is a monthly subscription box that brings your favorite food and snacks to your doorstep. The subscription costs £12.99 per month and you'll get a box filled with 10-15 products and goodies! This box is always full of so many new things to try.
DEAL: Get your £5 off your first box, plus get free bonus item and delivery! Use coupon code HELLOSUBSCRIPTION18.
The box has a bold lime green graphic while the inside has cute little images of snack items. Plastic wrap and butcher paper keep all the contents safe.
Here are all the products in June's box.
June's box has a picnic theme. It's packed with items ideal for outdoor summer snacking.
Newman's Own (£1.65) makes a delicious range of salad dressings with all profits going to the Newman's Own Foundation to support educational and charitable purposes.  The Italian Dressing is a classic made with red wine vinegar, extra virgin olive oil, and garlic puree.  Like all Newman's Own dressings, it is so good!
Maynards Bassetts Superfruit Jellies (£1) are soft jellies made with 30% juice and featuring interesting flavours like papaya, pomegranate, blueberry, and cranberry.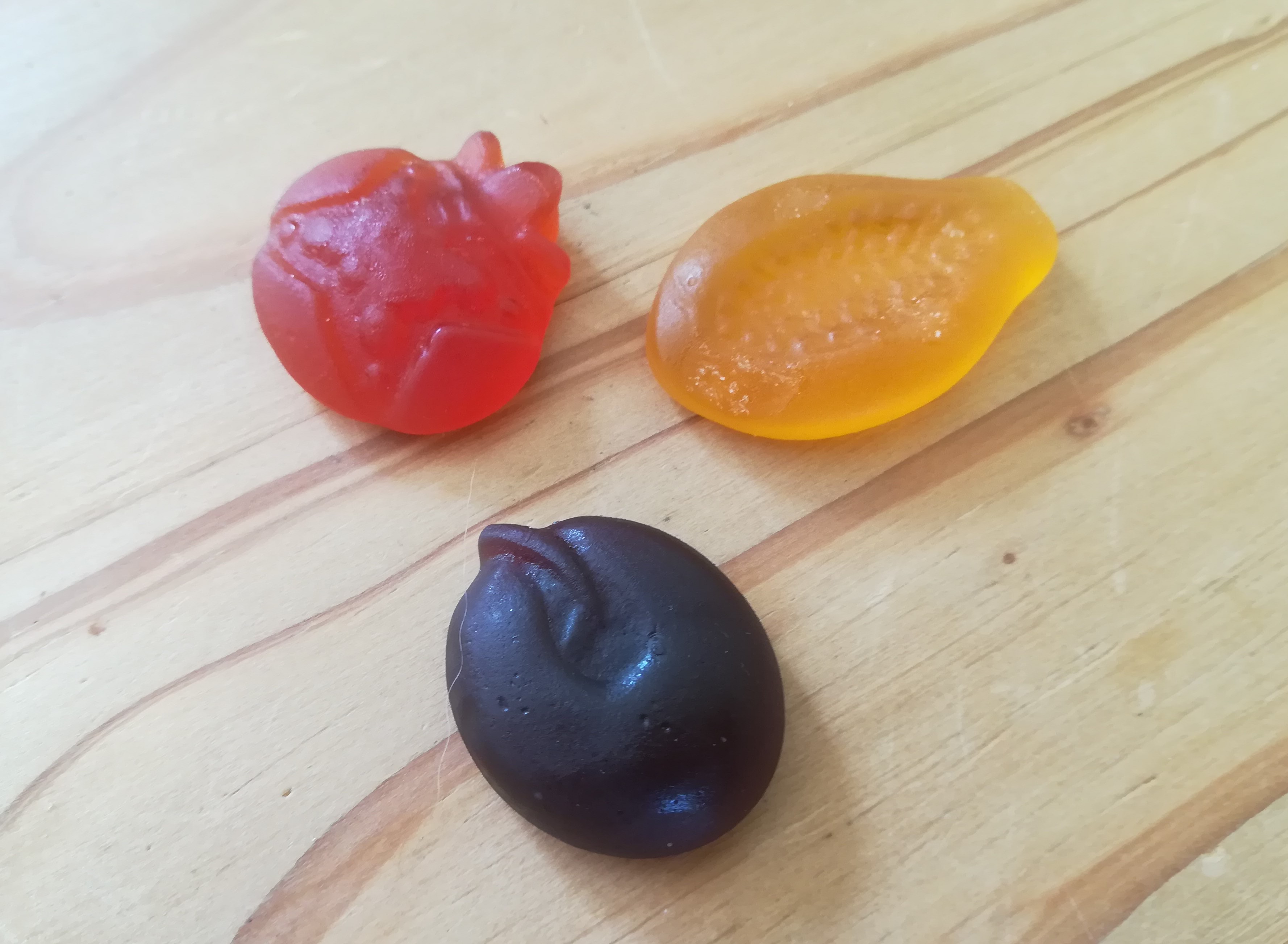 These are enjoyable – super soft and with unexpected fruit flavours.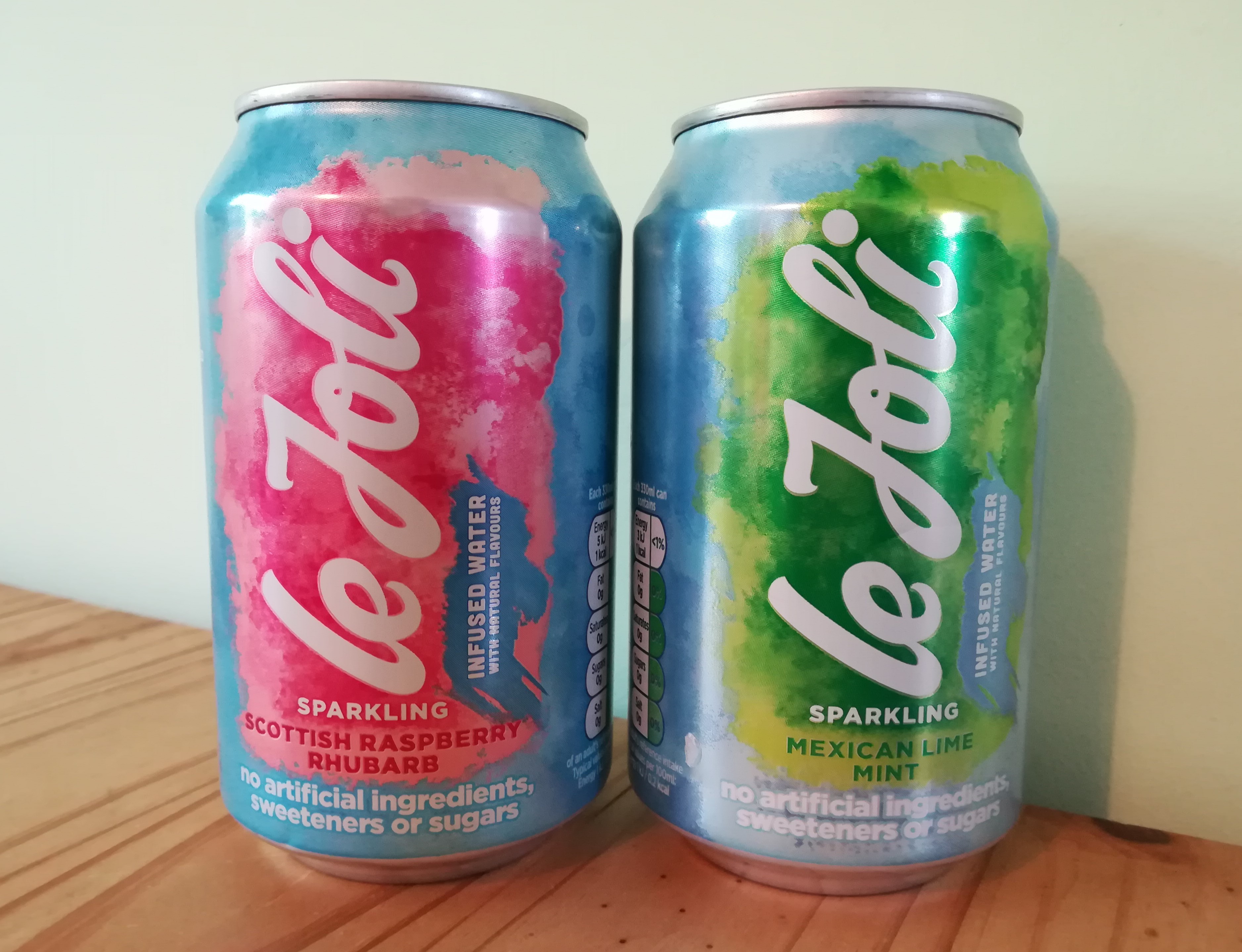 Le Joli (£1) is sparkling water with natural flavours, no sugar or sweeteners.  I received the Mexican Lime & Mint and Scottish Raspberry & Rhubarb flavours.  I love unsweetened flavoured sparkling water and have long wondered why it is not more popular in the UK considering how ubiquitous it is in the US.  Both flavours of Le Joli were delicious, light and refreshing and a great twist on sparkling water.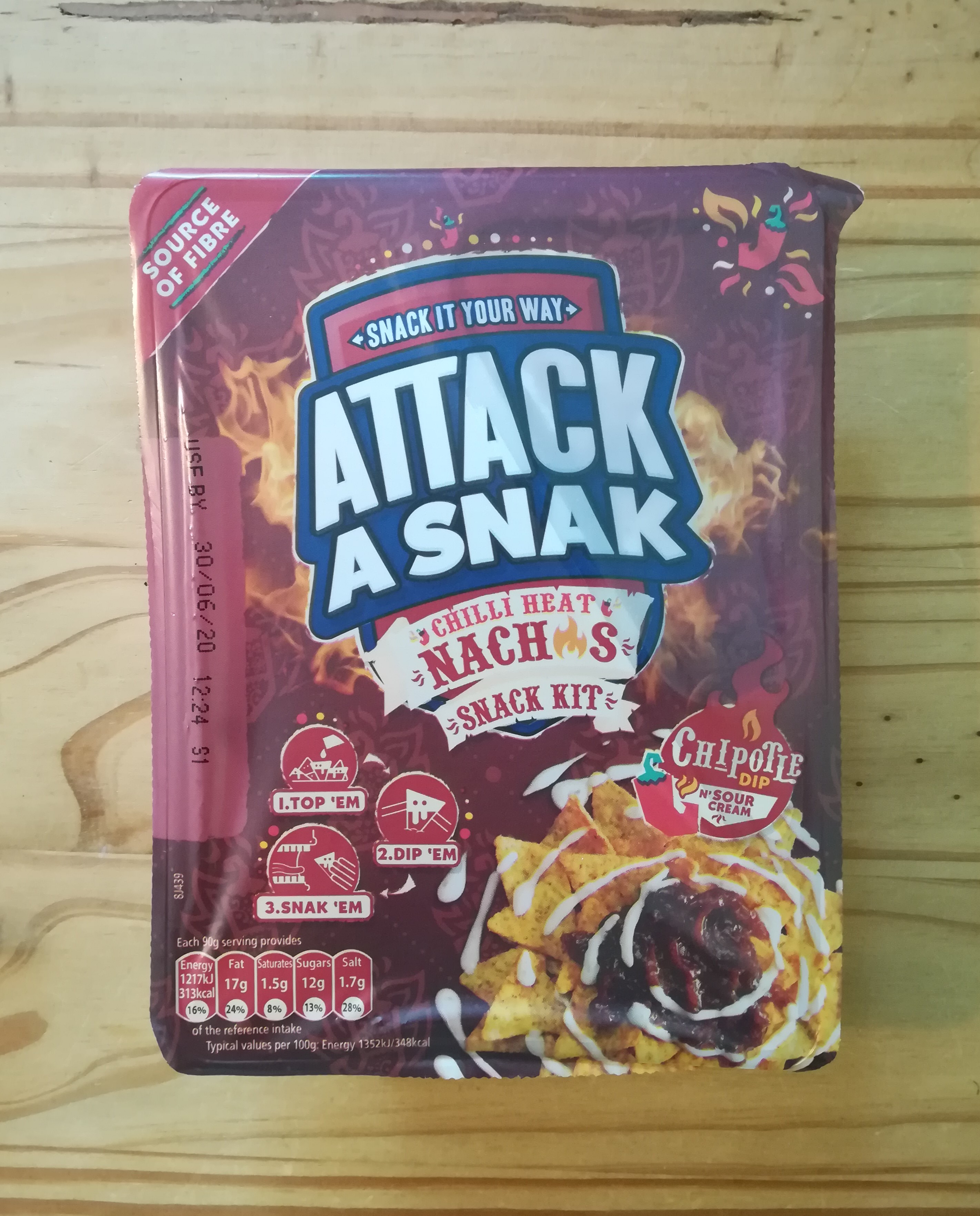 Attack a Snak Chilli Heat Nachos Snack Kit with Chipotle Dip & Sour Cream Sauce (£1.50) is an on-the-go nacho kit.  The mini chips were nice and spicy and the chipotle dip tasted like a spicy bbq sauce.
While I didn't really enjoy them together, the individual components had good flavour.  This makes a nice snack when you crave something a little more complex than a simple bag of tortilla chips.
Olly's Olives Basil & Garlic (£1.50) are marinated Greek Halkidiki olives in a handy snack pouch without the mess of stones or oils.  My husband snacked on these and really enjoyed the flavour.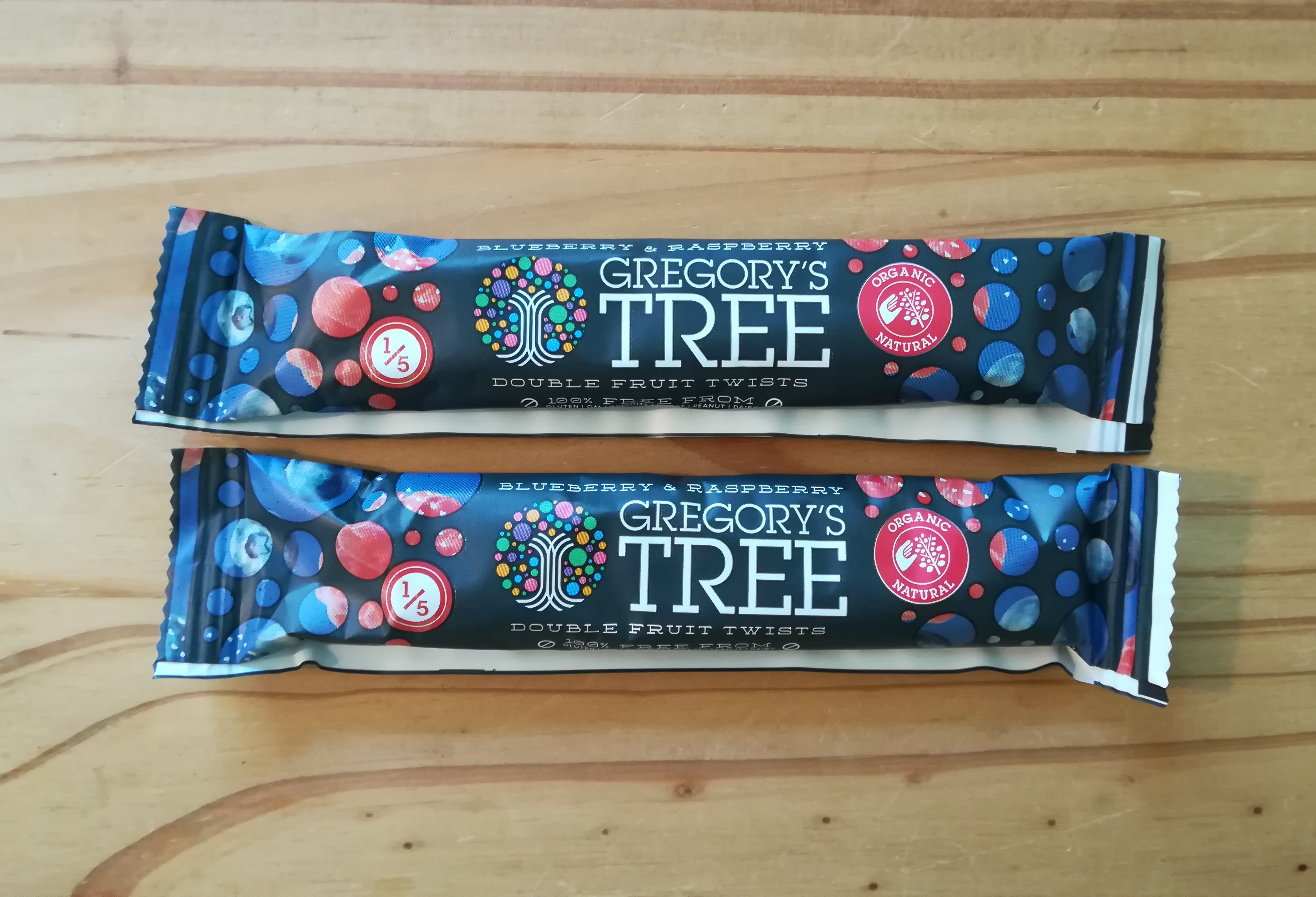 Gregory's Tree (£0.69) are fruit twists made with fruit purees and juices with no added sugar.  These look like Twizzlers but taste so much better!
They have a delicious bright fruit flavour and a soft and slightly chewy texture.  These exceeded my expectations and I wish the packs were bigger!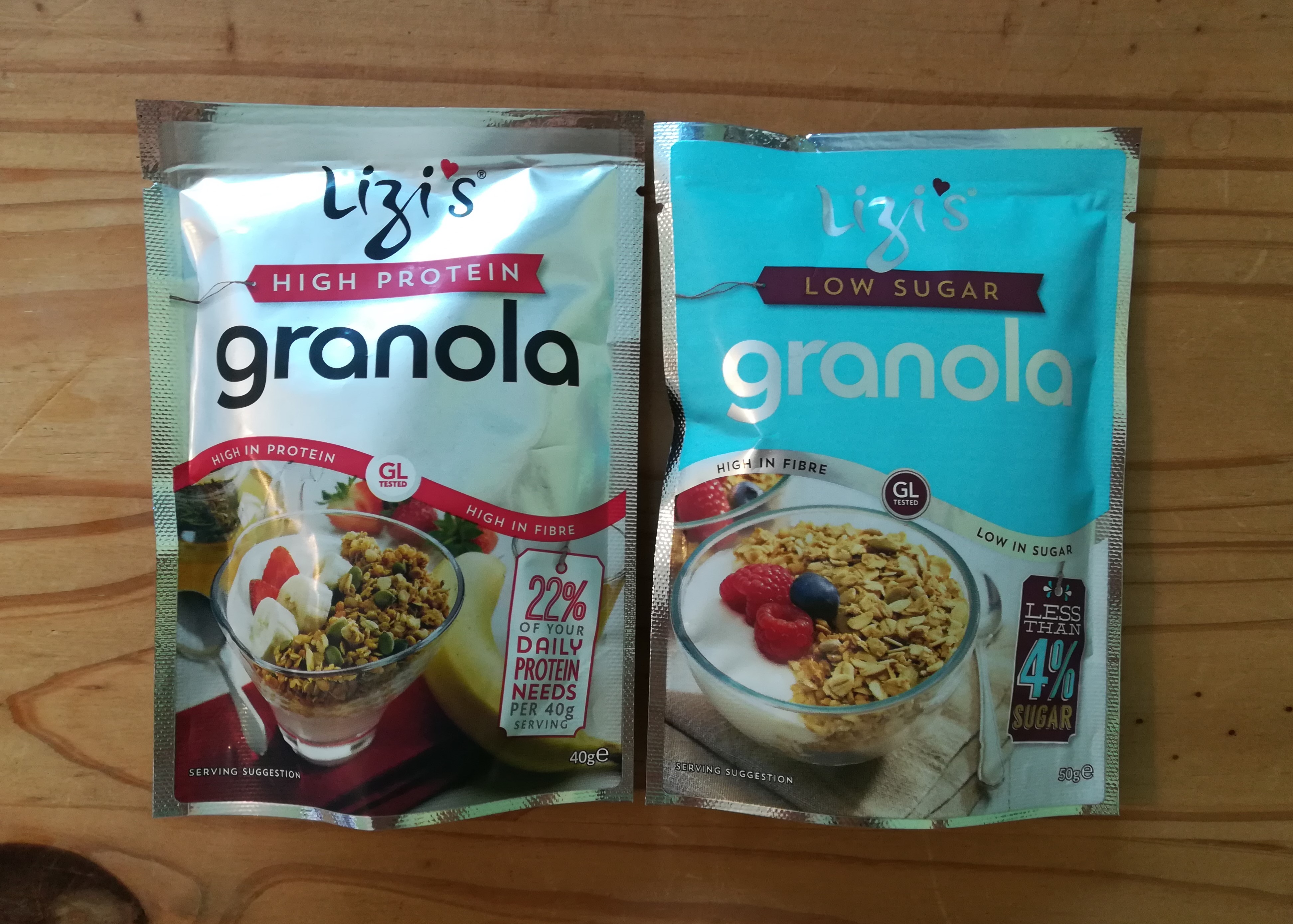 Lizi's High Protein Granola and Low Sugar Granola (£0.75 for 40g or £3.80 for 350g High Protein pack or a 500g Low Sugar pack) and little packs of tasty granola.  I love Lizi's Granola and used to buy the nutty version regularly until my supermarket stopped stocking it.  I enjoyed both of these samples – the low sugar granola was a little bit bland, probably due to the lack of sugar, but was tasty and crunchy nonetheless.  The high protein granola was more flavourful and crunchier, with the great addition of pumpkin seeds.  I recommend either version depending on your preferences towards low sugar or high protein!
BARU Chocolate Marshmallow Bar (£1.69) is a gourmet marshmallow bar made with bourbon vanilla bean, a chai latte topping and milk chocolate.  This sounded amazing but I was sadly underwhelmed.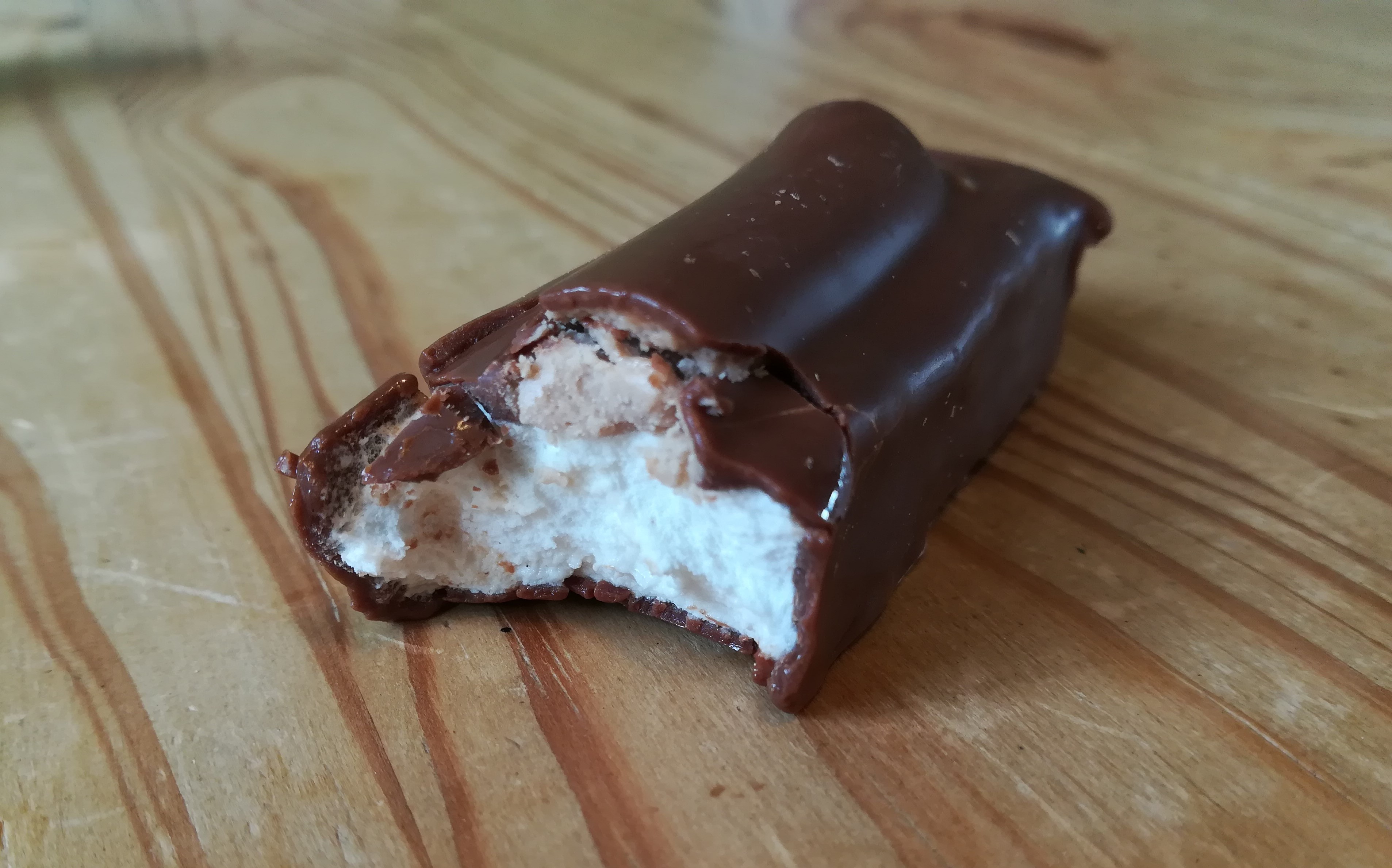 The marshmallow was fine, but not as fresh and soft as some other gourmet marshmallows I've received from Degustabox. I also couldn't really taste the chai flavour, which was disappointing.  Overall the bar tastes okay but it didn't live up to my expectations.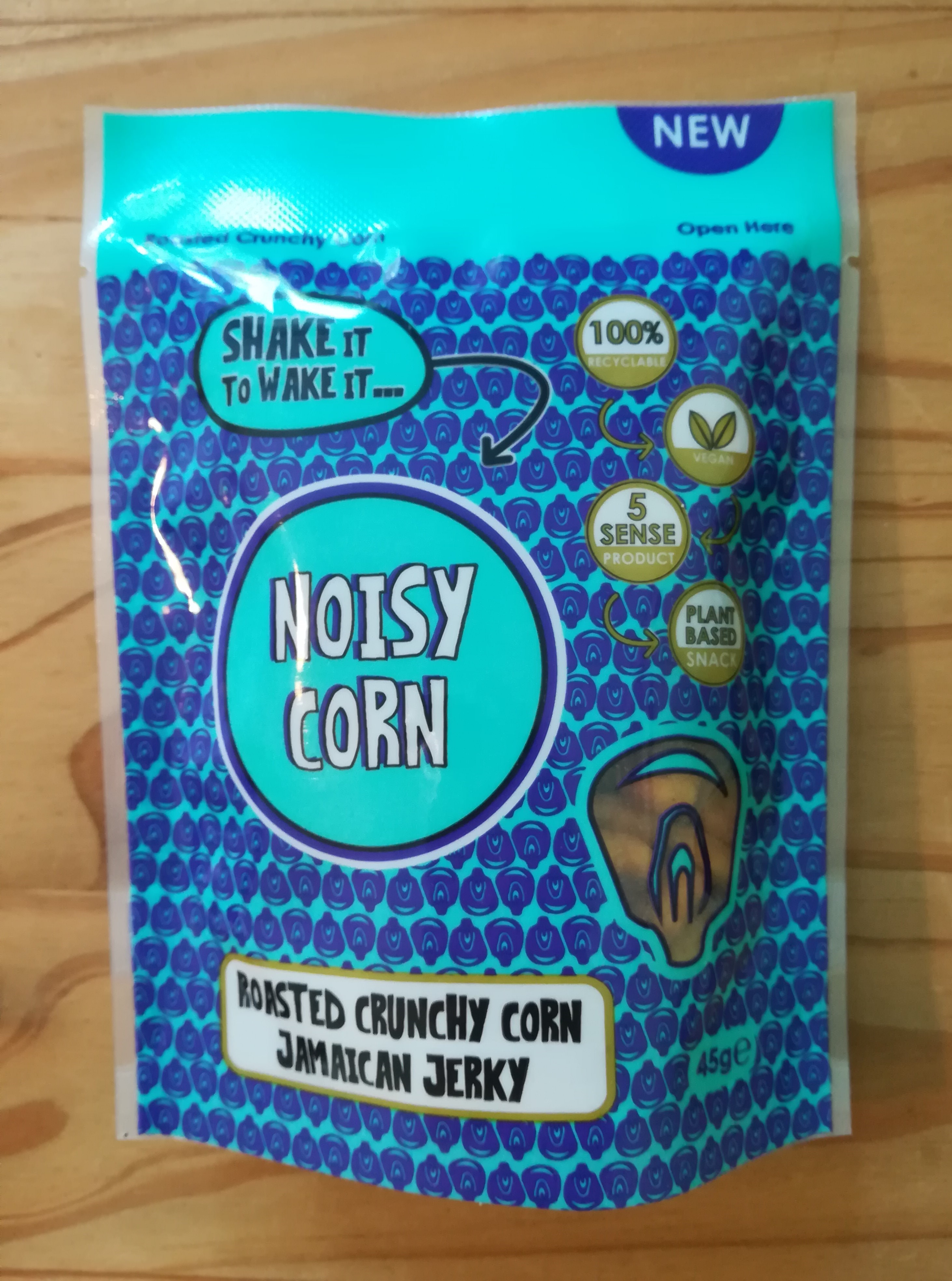 Noisy Snacks (£1.49) are highly-flavoured, crunchy snacks.  Various flavours feature roasted broad beans, peanuts, and chickpeas.  I received the Roasted Crunchy Corn Jamaican Jerky flavour.  These were yummy, very crisp, and flavourful.  My husband really loved the sweet and spicy combo.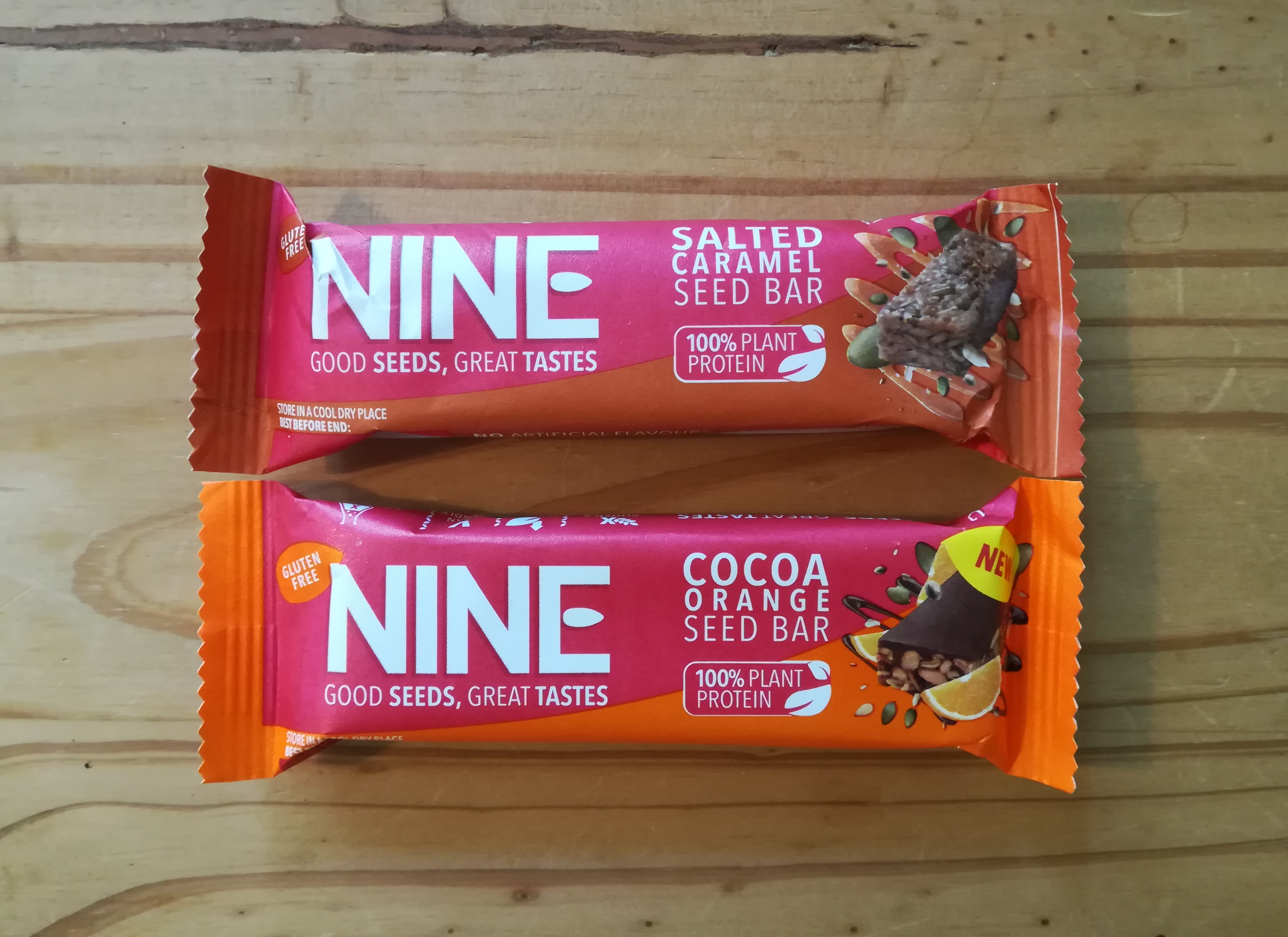 NINE Seed Bar (£1.29) are little bars packed with sunflower, pumpkin, and sesame seeds.  I received the Salted Caramel and Cocoa Orange flavours.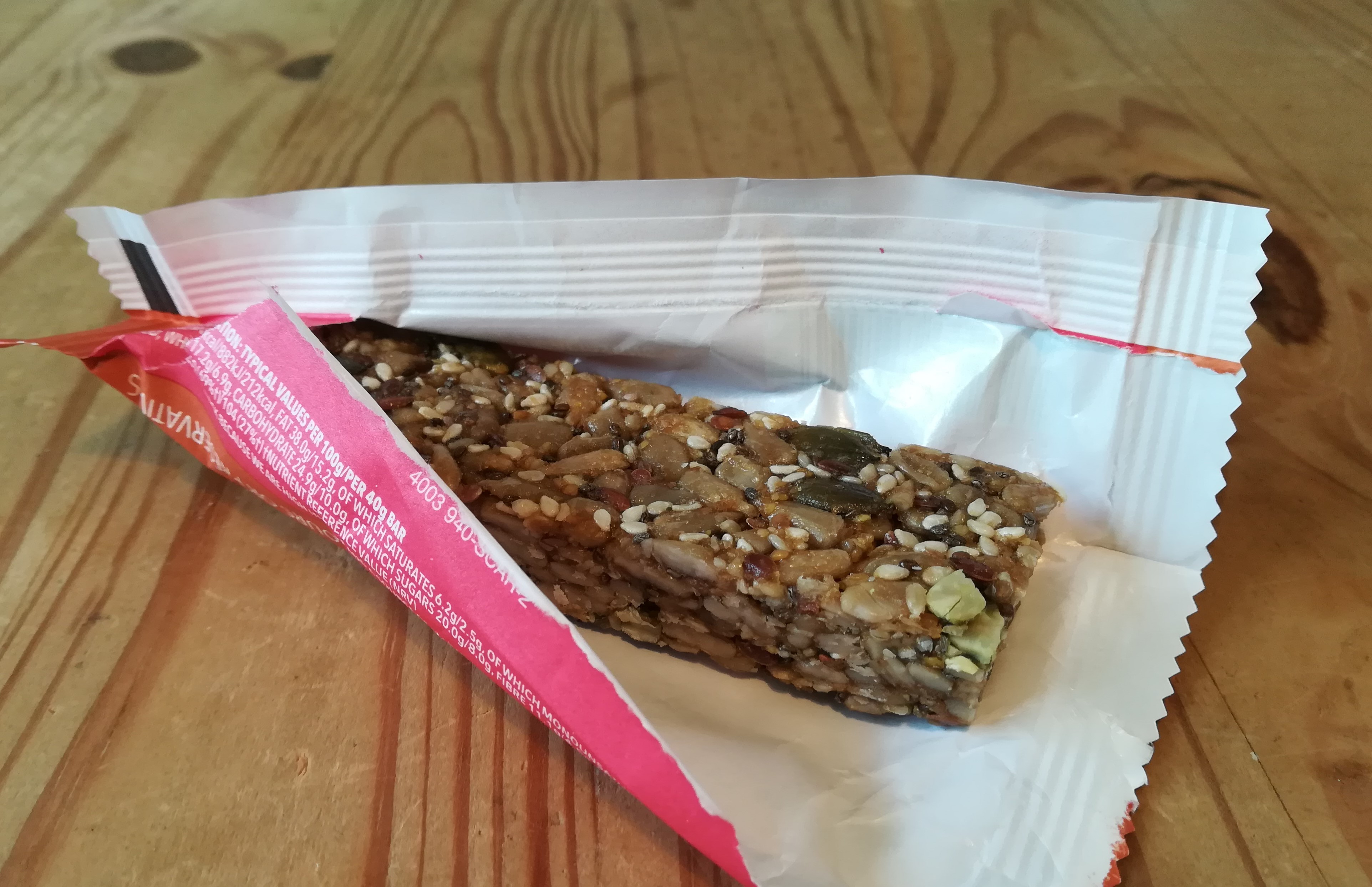 These were right up my street!  Chewy, loaded with nutritious seeds, and just sweet enough.  I highly recommend these if you are into seeds and after a healthy sweet snack.
HIPPEAS Organic Chickpea Puffs (£1) are a light and crispy snack with less than 90 calories, 3 grams of fibre and 4 grams of protein per 22g serving.  I received the Take it Cheesy flavour puffs.  These have a light cheese and distinct chickpea flavour which makes them taste like a healthy snack.   I enjoyed these fine even though cheese puffs aren't a favourite of mine.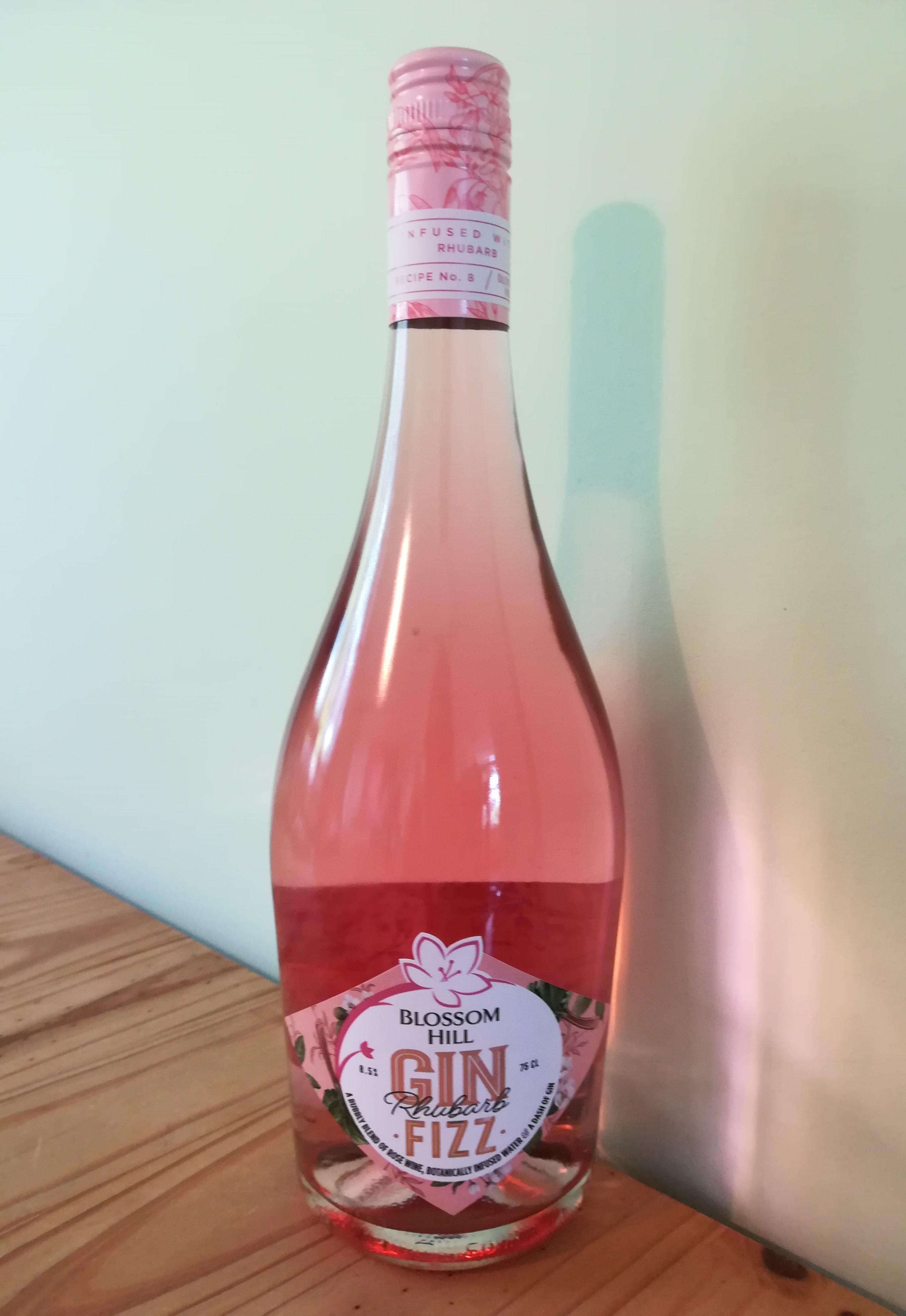 Blossom Hill Gin Fizz (£9) combines wine, botanically infused water and gin for a refreshing summer drink.  I received the Rhubarb Gin Fizz flavour which features rose wine, rhubarb infused water, and a dash of gin.  This is truly lovely – light and refreshing with a distinct rhubarb flavour.  A perfect summer drink.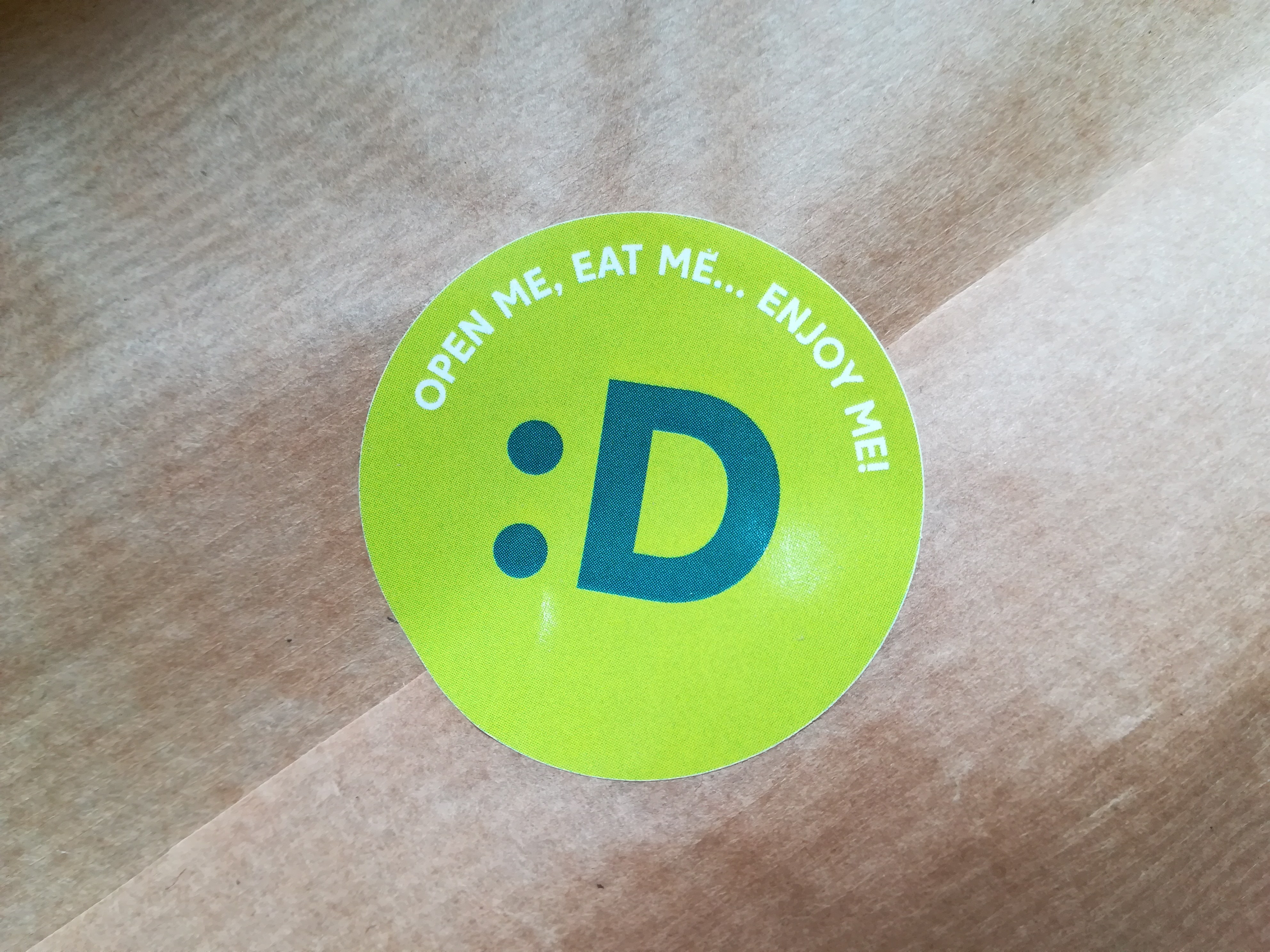 I enjoyed all of the products in June's box and it's hard to pick a favourite.  The biggest surprise was the delightful Gregory's Tree twists, but the Blossom Hill Gin Fizz and NINE Seed bar also exceeded my expectations.
Have you tried DegustaBox UK?