Daily Harvest has a great deal to start your subscription!
Daily Harvest delivers thoughtfully sourced, chef-crafted foods to your door, all built on fruits and vegetables and ready to enjoy in minutes.
Get $25 off each of your first THREE Daily Harvest boxes – that's $75 savings! Use the coupon code JULY75. Ends 7/10 6PM EST.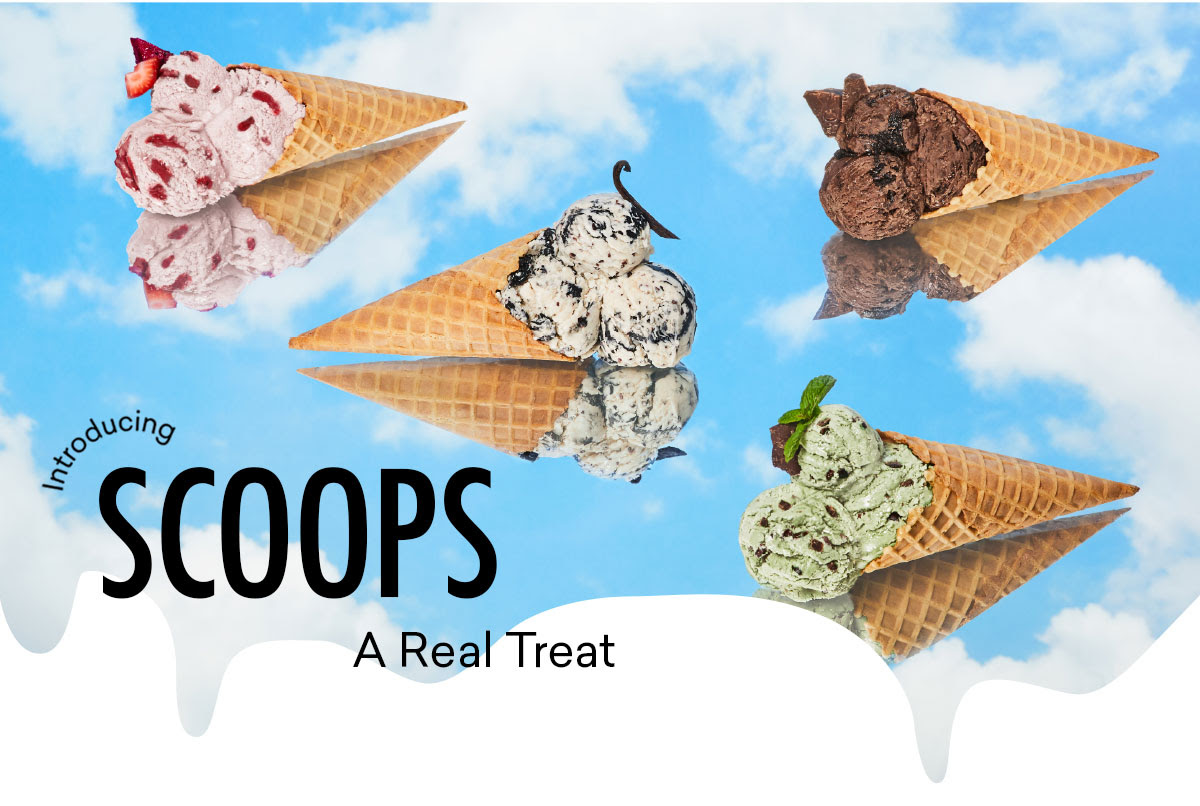 Daily Harvest has also launched a product line – Scoops! It's ice cream, but without the fake fillers and refined sugars, for just $8.99 each! These plant-based ice creams are made with a coconut cream base!
Meet your new favorite treat: Scoops. The most decadent, creamy frozen dessert you've ever had and we did it all without fake fillers, gums, and refined sugars. 100% *actually* whole, nourishing, organic ingredients (per usual).

Try a Scoop (or two) without giving up your favorites.
Here are the flavors – all dairy and gluten free!
Chocolate and Ooey Gooey Midnight Fudge
Tastes Like: Sea Salted Chocolate Ganache

This super fudgy, dark chocolate treat is the creamiest (thank you, avocado), dreamiest (thank you, coconut cream), most nourishing (thank you, pine pollen and cacao) frozen dessert you'll have the pleasure of eating. Plus, the rich cacao in our extra decadent midnight fudge swirl might just help with that "lit from within" skin you've been dreaming about.

organic coconut cream, water, organic maple syrup, organic cacao powder, organic avocado puree (organic avocado, organic lime juice), dried citrus pulp, himalayan sea salt, pine pollen, vanilla bean powder
Vanilla and Salted Swirled Black Sesame
Tastes Like: Vanilla Bean with Creamy Sesame Cookie

This creamy, melt-in-your-mouth spoonful of absolute decadence comes to life with rich coconut cream and vanilla bean for the smoothest scoop, while nutty, crunchy, ripples of black sesame, ashwagandha, and cacao nibs bring major toasty vibes that also help keep stress in check.

organic coconut cream, water, organic maple syrup, organic black sesame paste, organic cacao nibs, dried citrus pulp, organic ashwagandha root powder, himalayan sea salt, vanilla bean powder
Strawberry and Rich, Rippled Berry Compote
Tastes Like: Summer Strawberries with a Berry Swirl

You've never had strawberry that tastes quite like this. This summer-y combo of fresh-picked strawberries, tart raspberries, and tropical dragon fruit is an antioxidant-rich swirly treat fresh enough to brighten anyone's day.

Alllll that plus gut-friendly probiotics helps keep your digestive system just as happy as your taste buds.

organic coconut cream, organic strawberry puree, organic maple syrup, organic dragon fruit puree, organic raspberries, dried citrus pulp, water, organic lemon juice, vanilla bean powder, himalayan sea salt, probiotic (bacillus coagulans gbi-30 6086, inulin)
Mint and Dark Melty Cacao Chips
Tastes Like: Fresh Mint with Deep, Dark Chocolate Chips

The crispest, coolest, creamiest treat you've always dreamed of. With organic peppermint, superfood spirulina, and decadent chocolate this give-you-the-good-kind-of-goosebumps treat is perfectly rich thanks to silky organic coconut cream and deliciously melty 100% dark chocolate chunks in every scoop.

organic coconut cream, water, organic maple syrup, organic 100% unsweetened dark chocolate, dried citrus pulp, organic spirulina, organic peppermint extract, dried peppermint leaf, himalayan sea salt, vanilla bean powder
And ICYMI, Daily Harvest is changing their containers into compostable and recyclable bowls!
Starting in April, you'll see that our packaging will begin to transition to 100% compostable* and recyclable packaging. What does it mean to be compostable? It means that instead of sitting in a landfill for thousands of years, our packaging will break down naturally and release valuable nutrients back into the soil.

You'll see this change first in our Harvest Bowls, Soups, Oats and Chia—instead of in cups, they will now come to you in bowls (that you can actually warm your food in!). Not only will they be made from compostable material, but they'll also be in updated portion sizes and shapes
Along with this change, comes new changes in meal sizes and prices:
Instead of all meals costing the same, here's the new prices:
Oat Bowls, Chia Bowls: $5.99
Smoothies, Soups, Bites, Lattes: $7.99
Scoops, Flatbreads, Harvest Bowls: $8.99
You'll receive a $10 discount when you order a medium 12-item box, and a $20 savings when you order a large 24 item box!
What do you think of Daily Harvest?