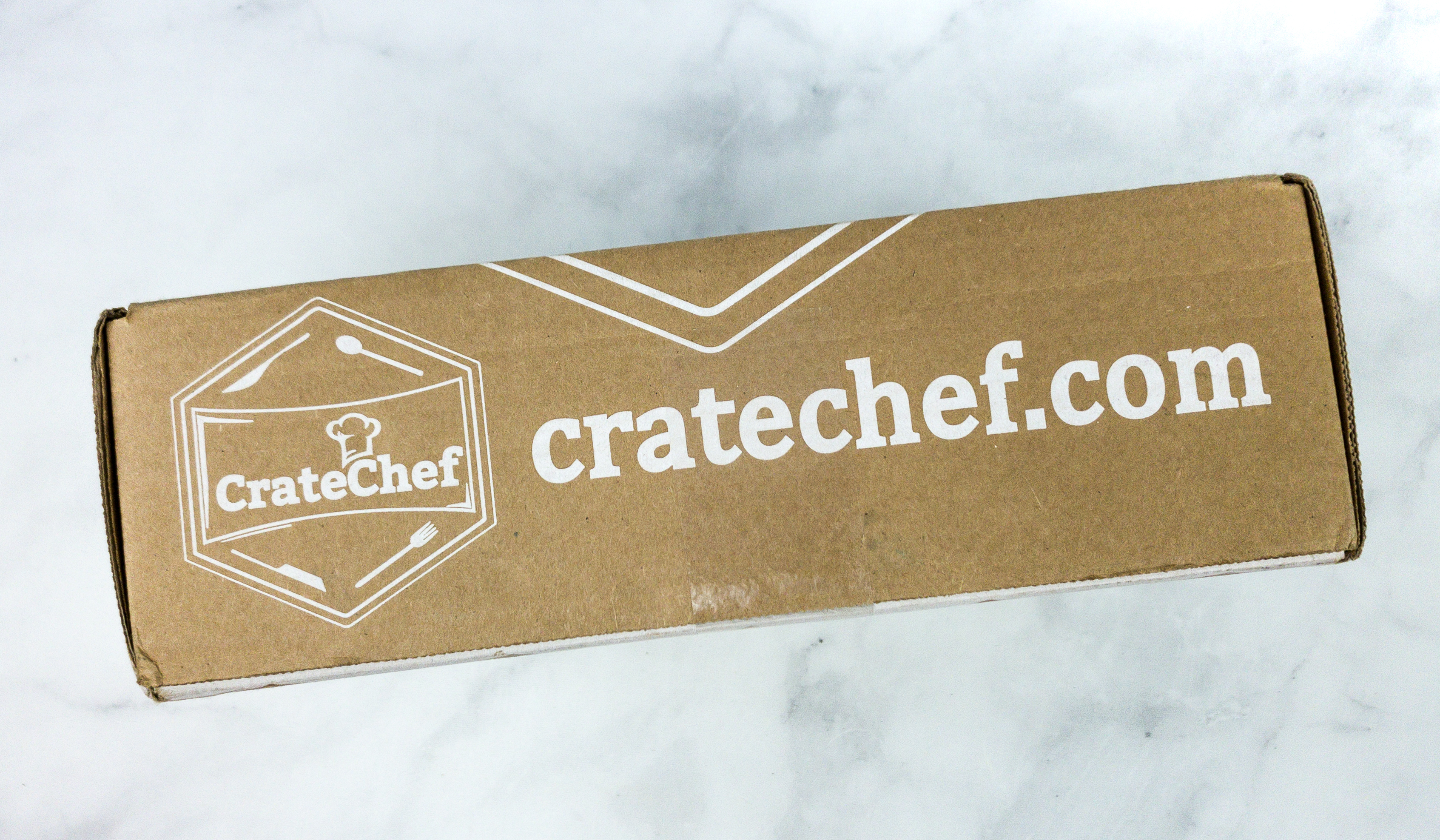 Crate Chef is a bi-monthly subscription that sends a specially curated box filled with chef-curated kitchen items, food products, as well as selected recipes. They invite a luminary from the culinary world to curate each box with their favorite finds. Each box costs $45.
DEAL: Save 10% off your first order with coupon code HELLO10.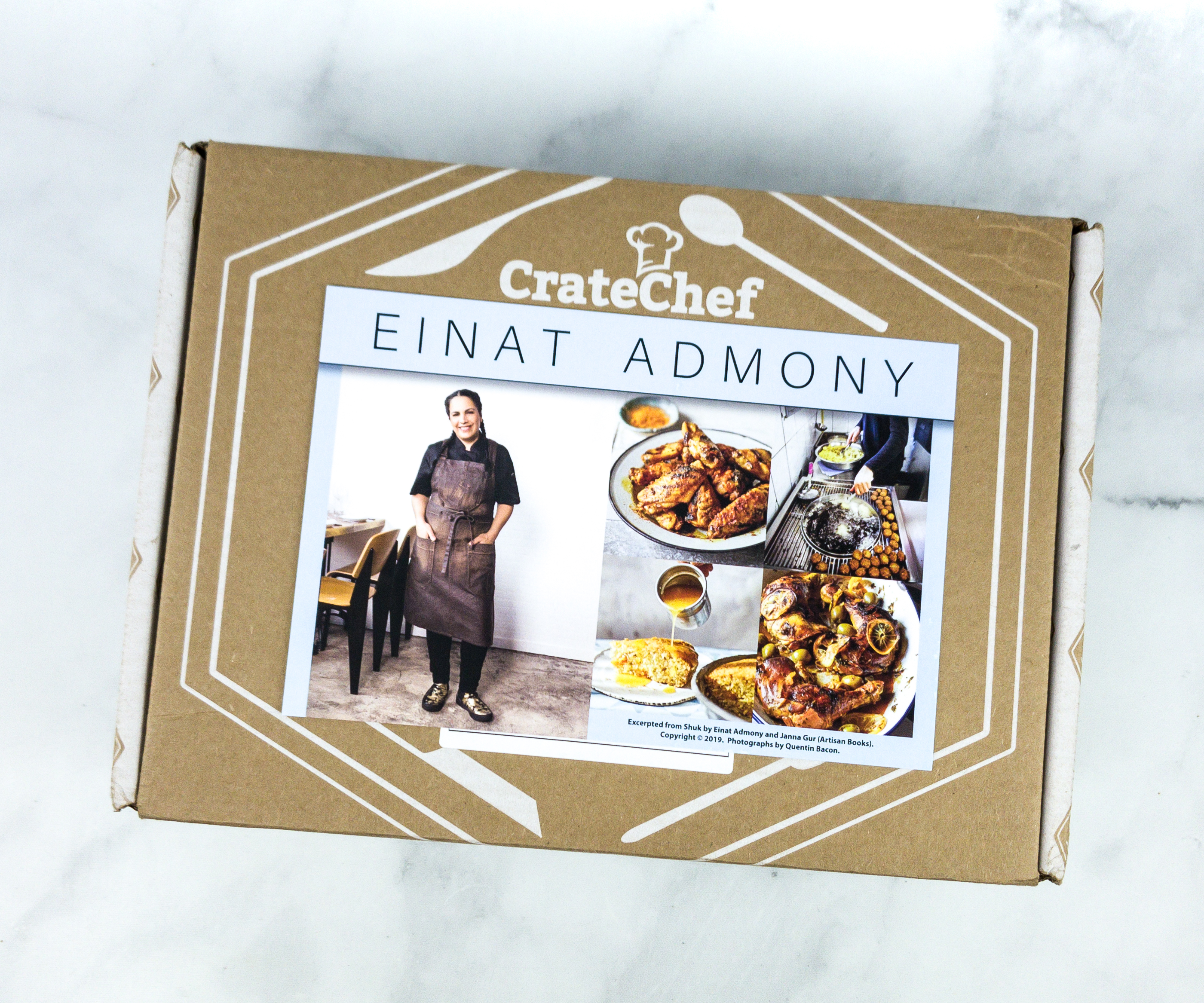 The items were packed in a brown box with Crate Chef branding.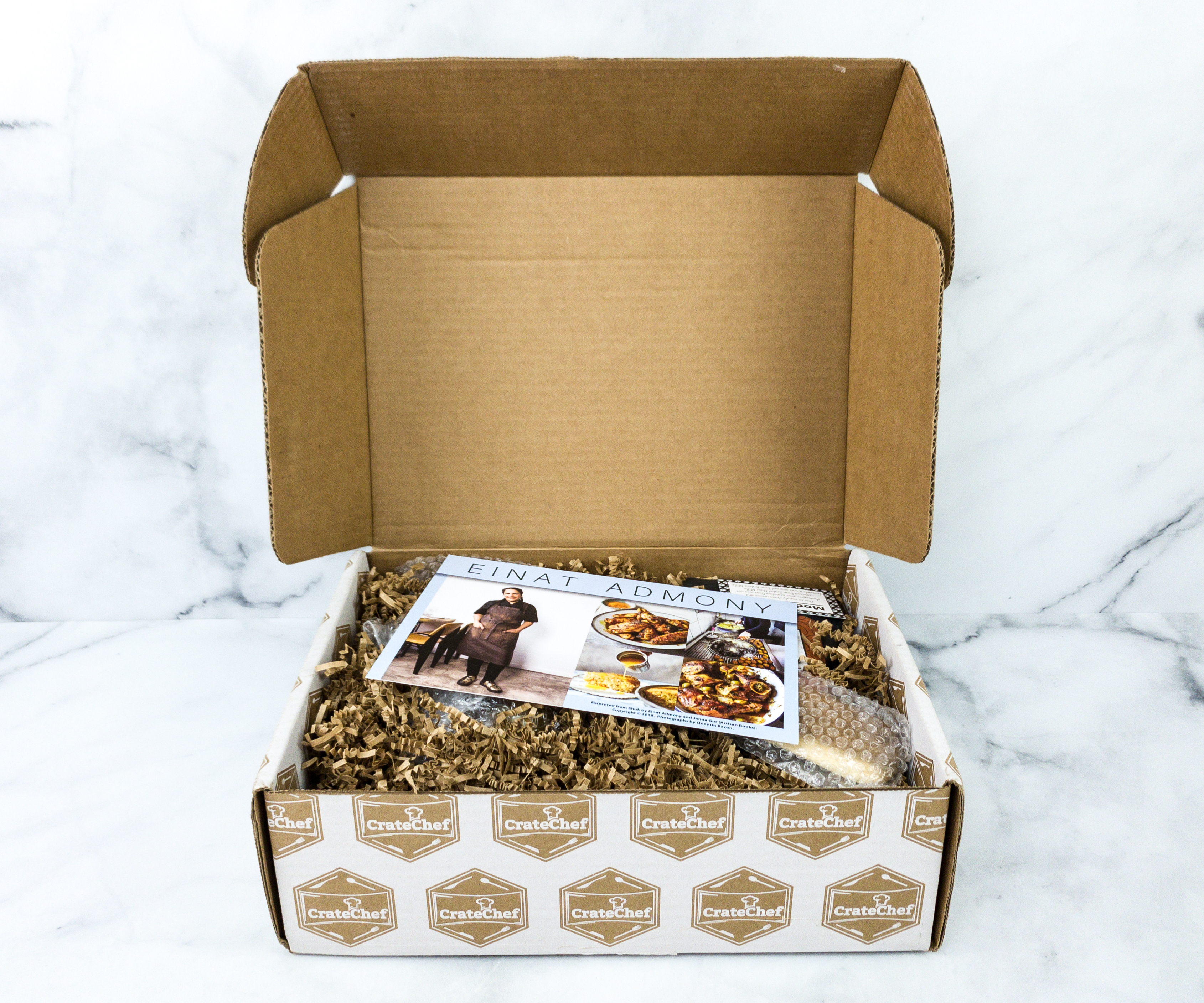 There's a card on top of the items.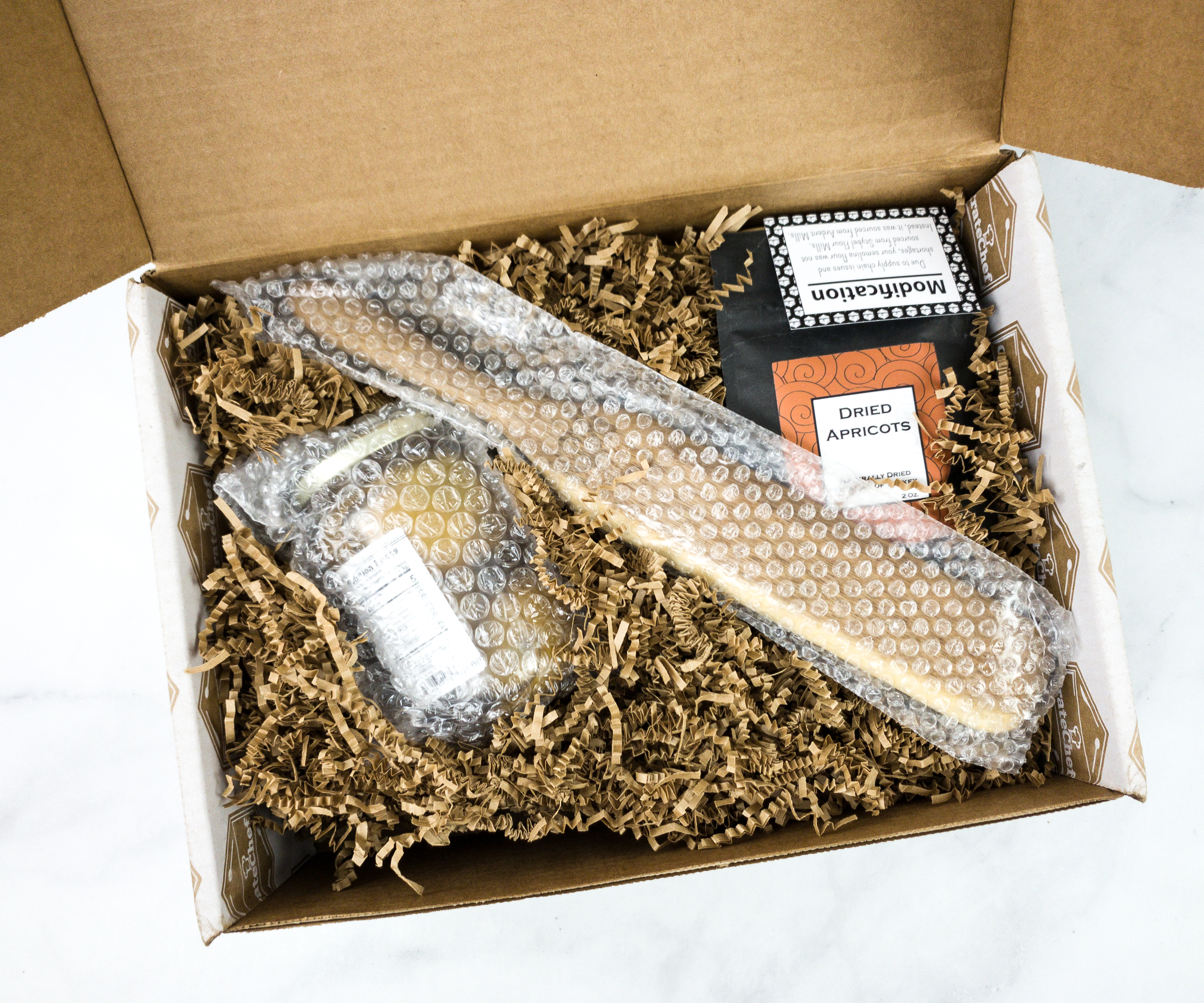 The box is stuffed with brown squiggles to cushion everything!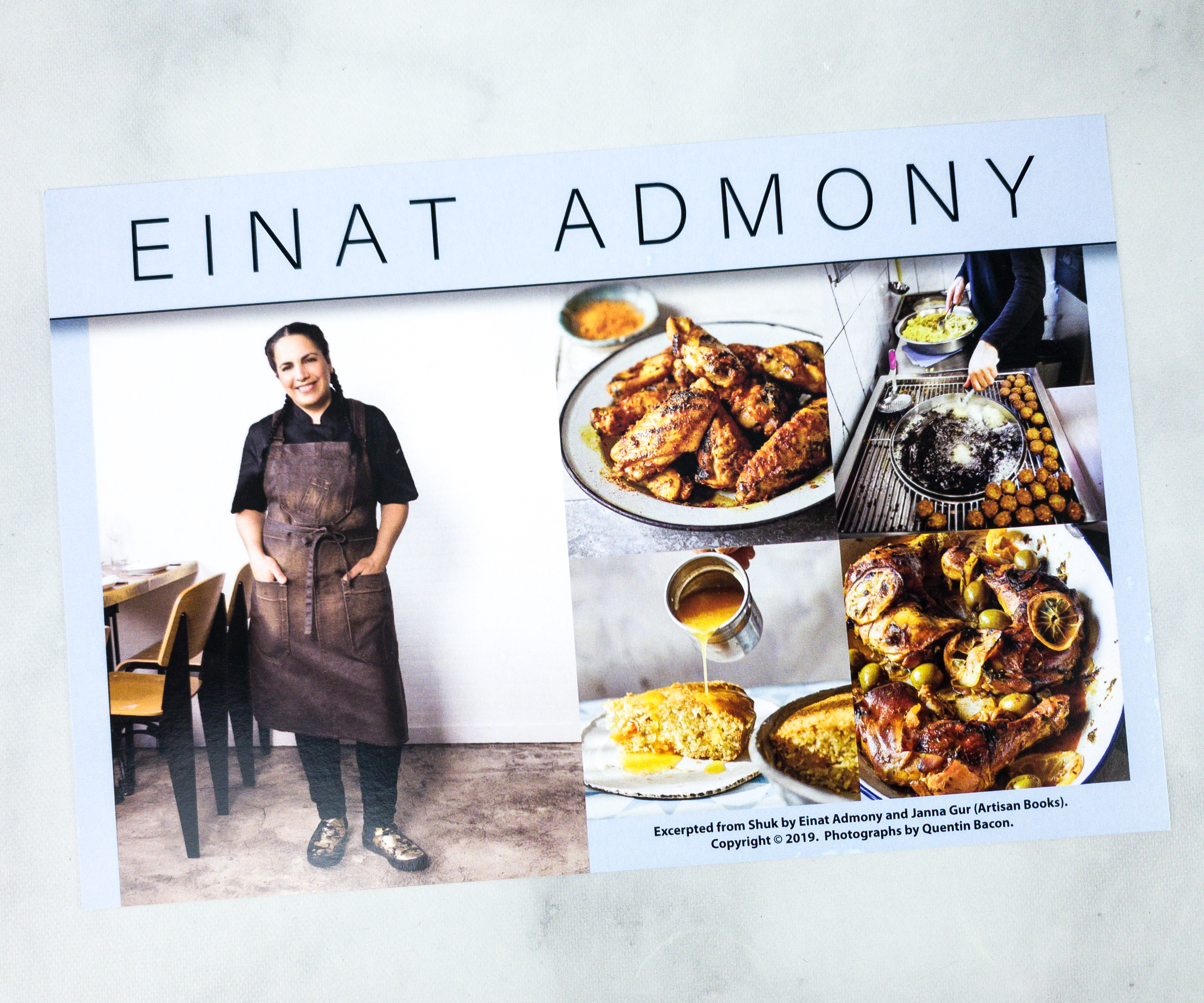 Each month, Crate Chef collaborates with a different famous chef to bring you products that will up your cooking game. This month, they collaborated with Einat Admony!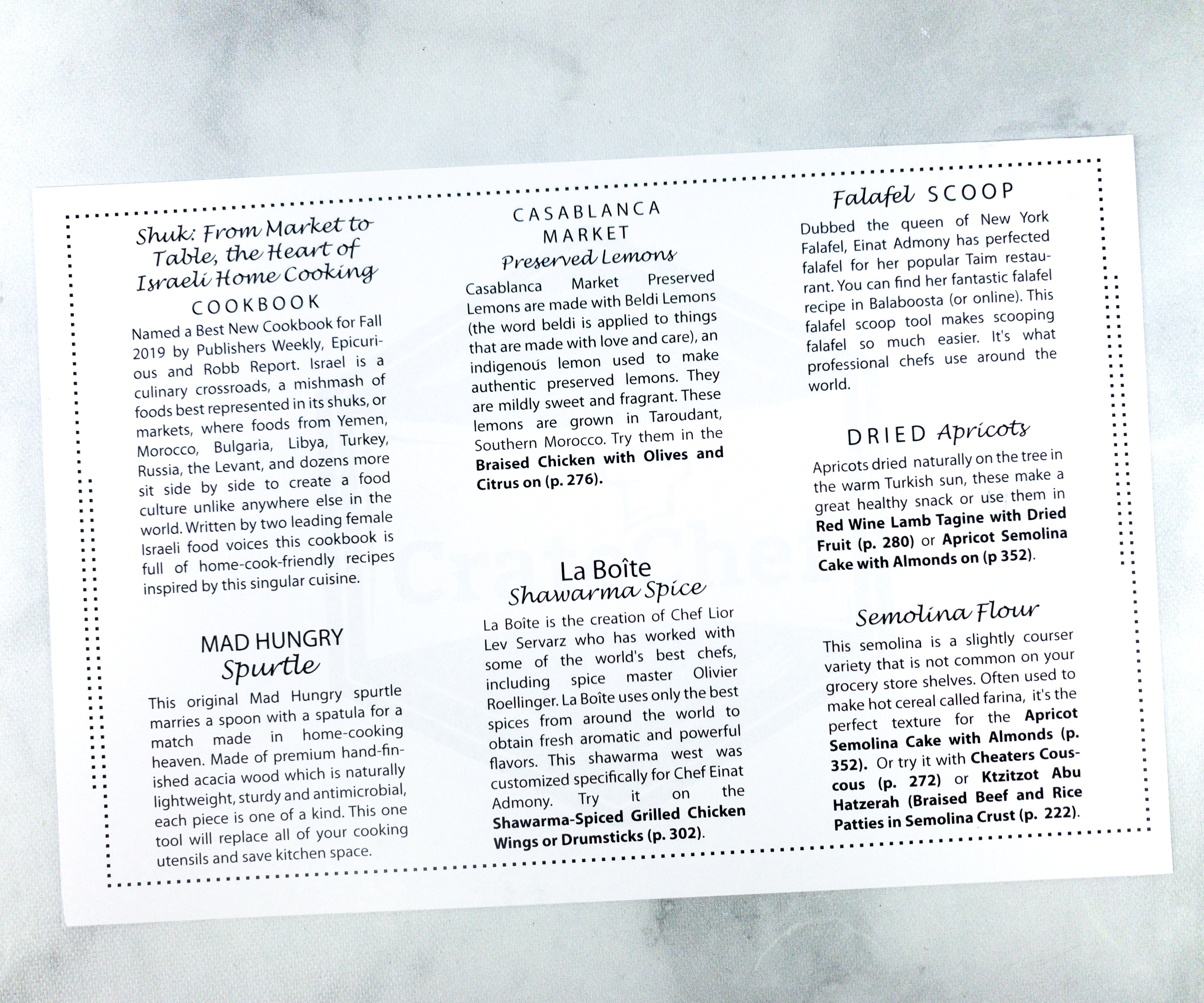 Listed at the back of the card are all the items included in this month's box.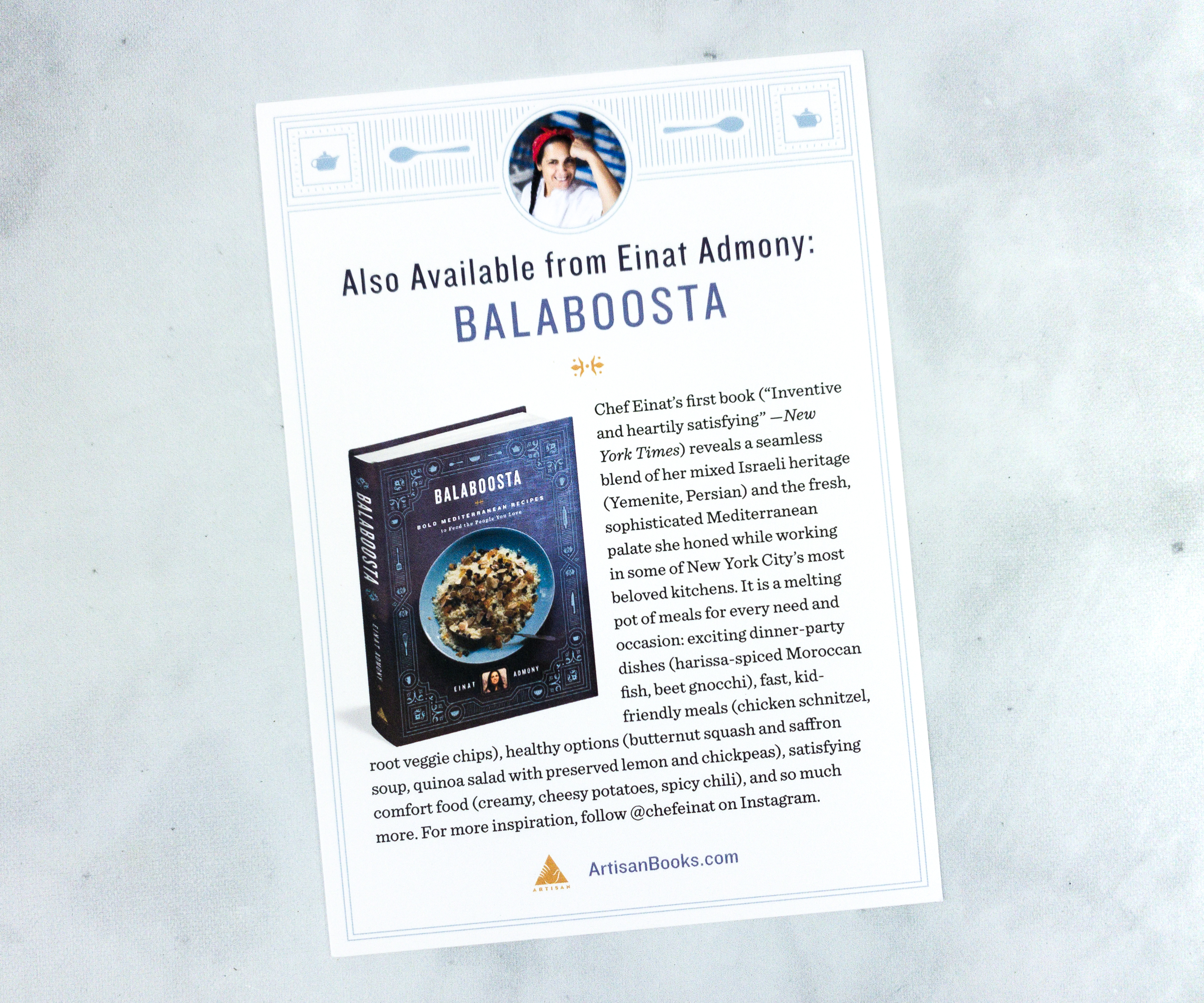 Another card features information about Einat Admony's first cookbook, the Balaboosta!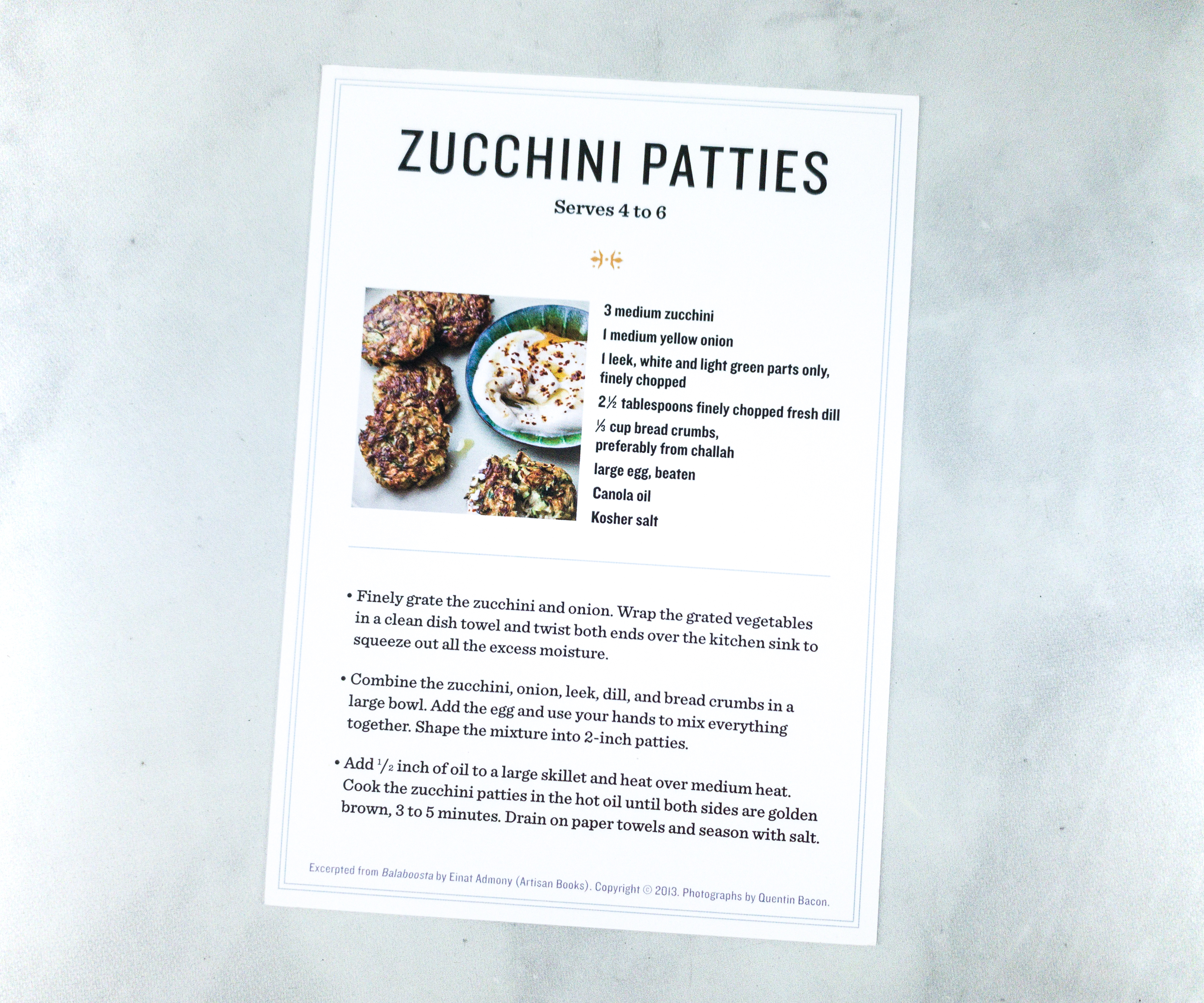 The back of the card highlights the first recipe, Zucchini Patties!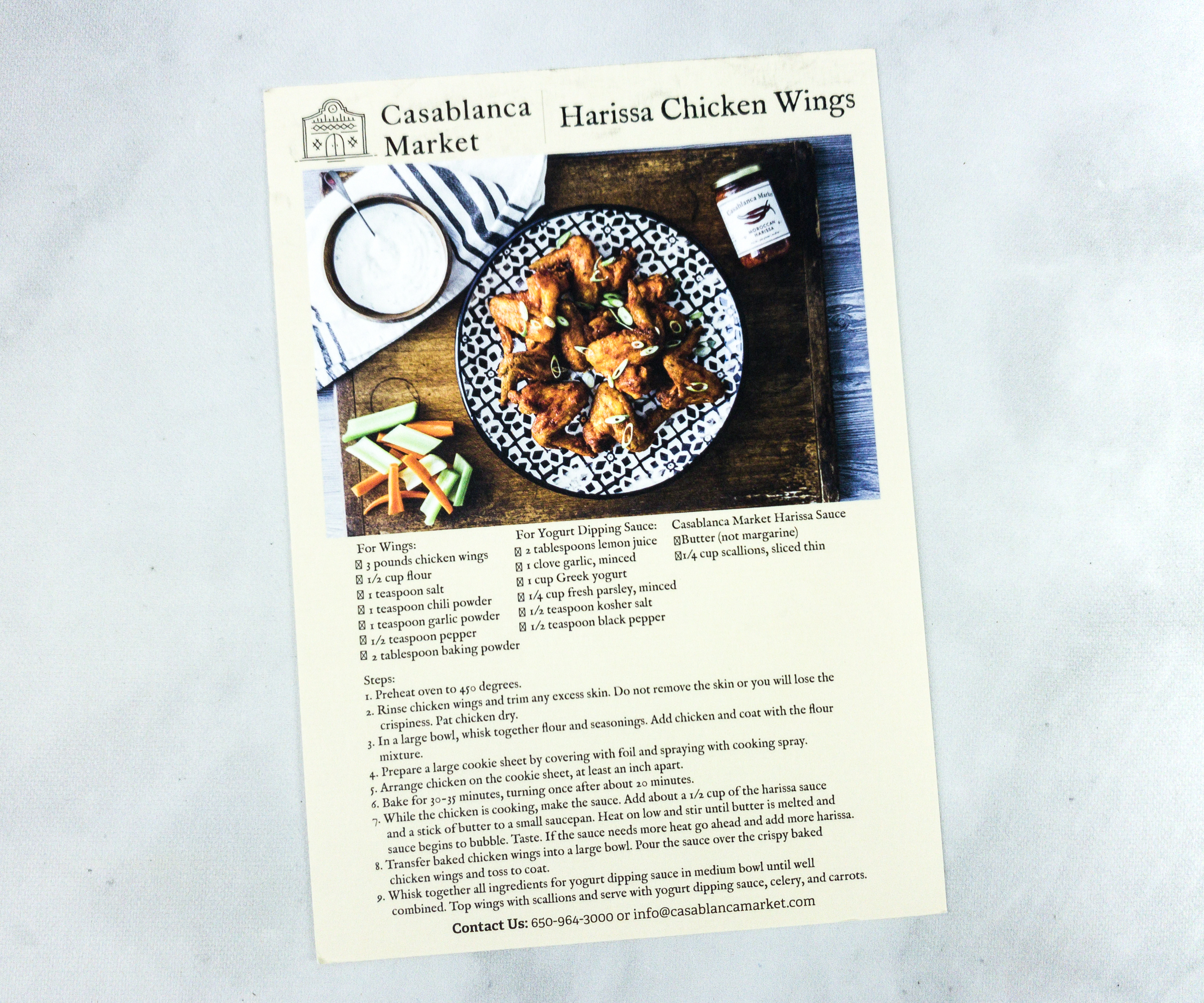 Here's another card that features a delicious recipe from Casablanca Market, the Harissa Chicken Wings.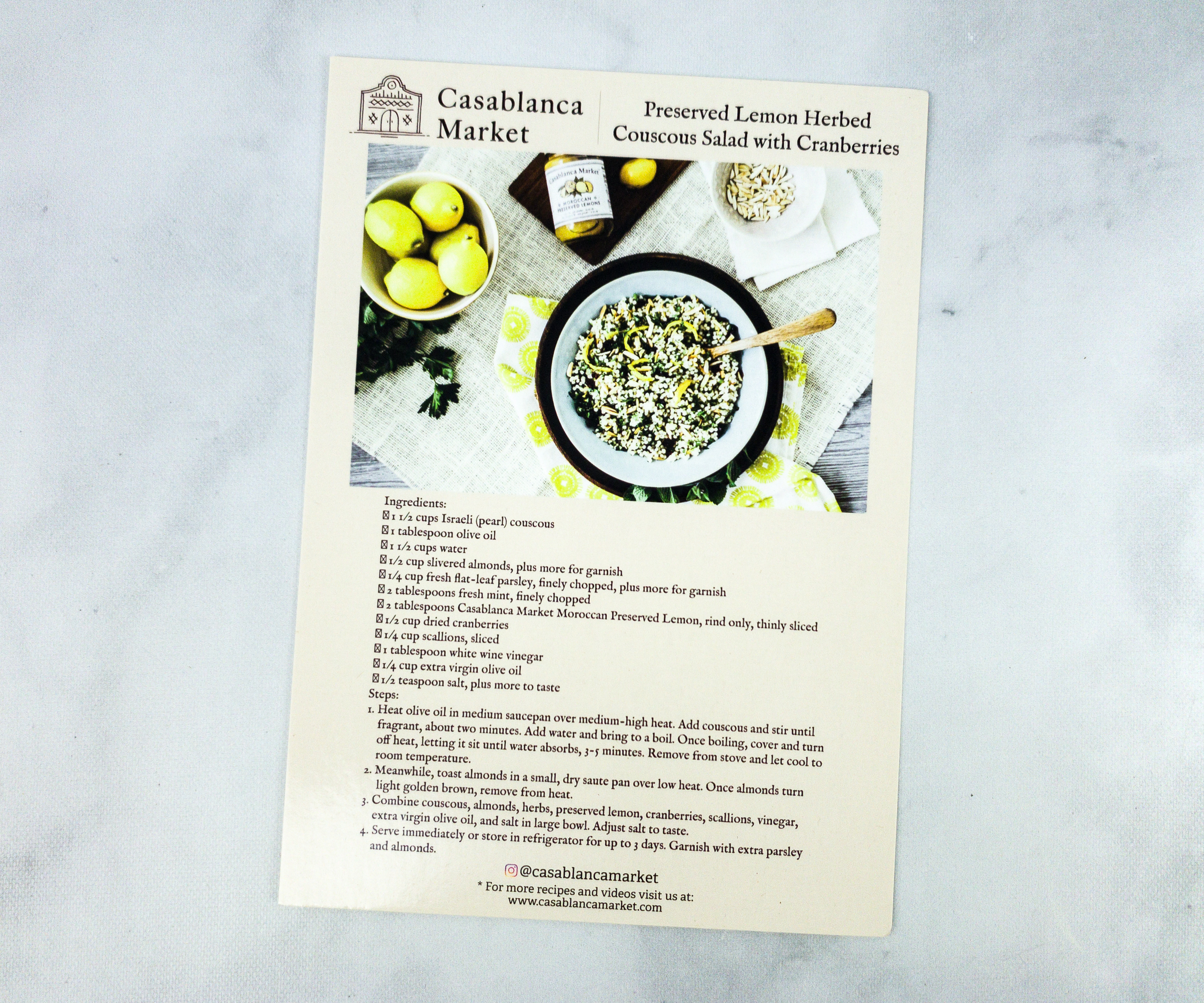 The other side of the card is a recipe for Preserved Lemon Herbed Couscous Salad with Cranberries.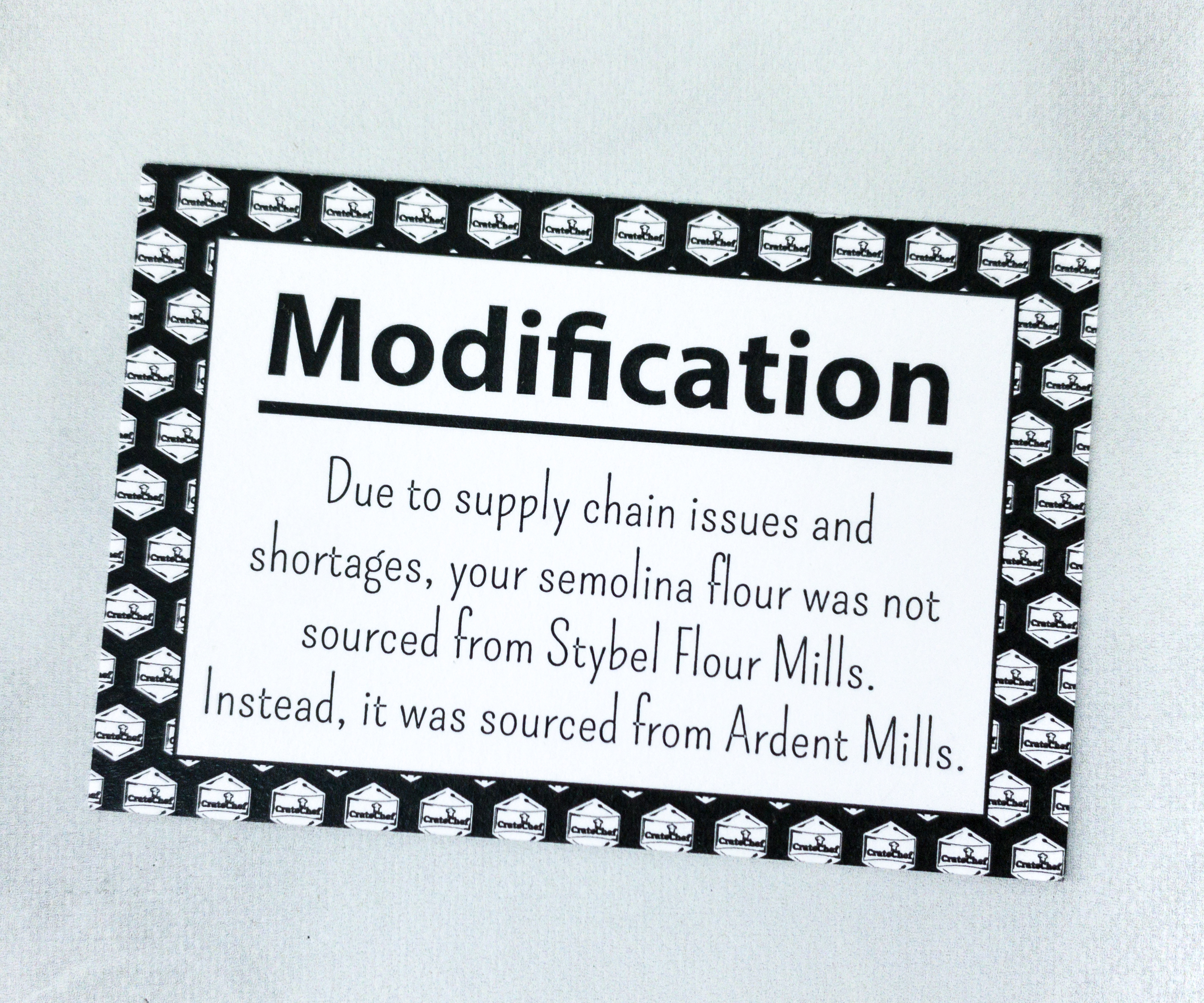 Here's a notice about changes in suppliers.
Due to supply chain issues and shortages, your semolina flour was not sourced from Stybel Flour Mills. Instead, it was sourced from Ardent Mills.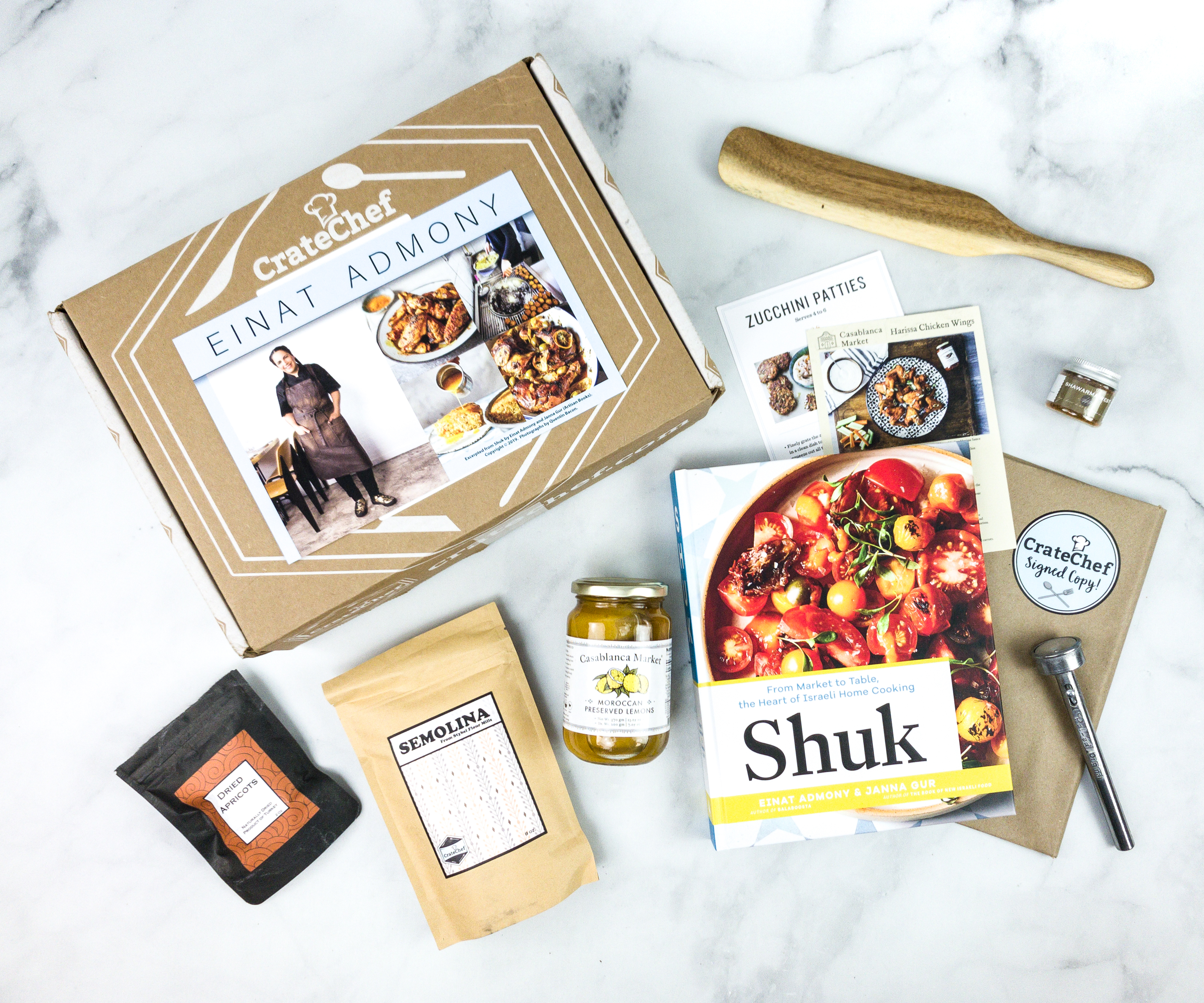 Everything in my June 2020 box!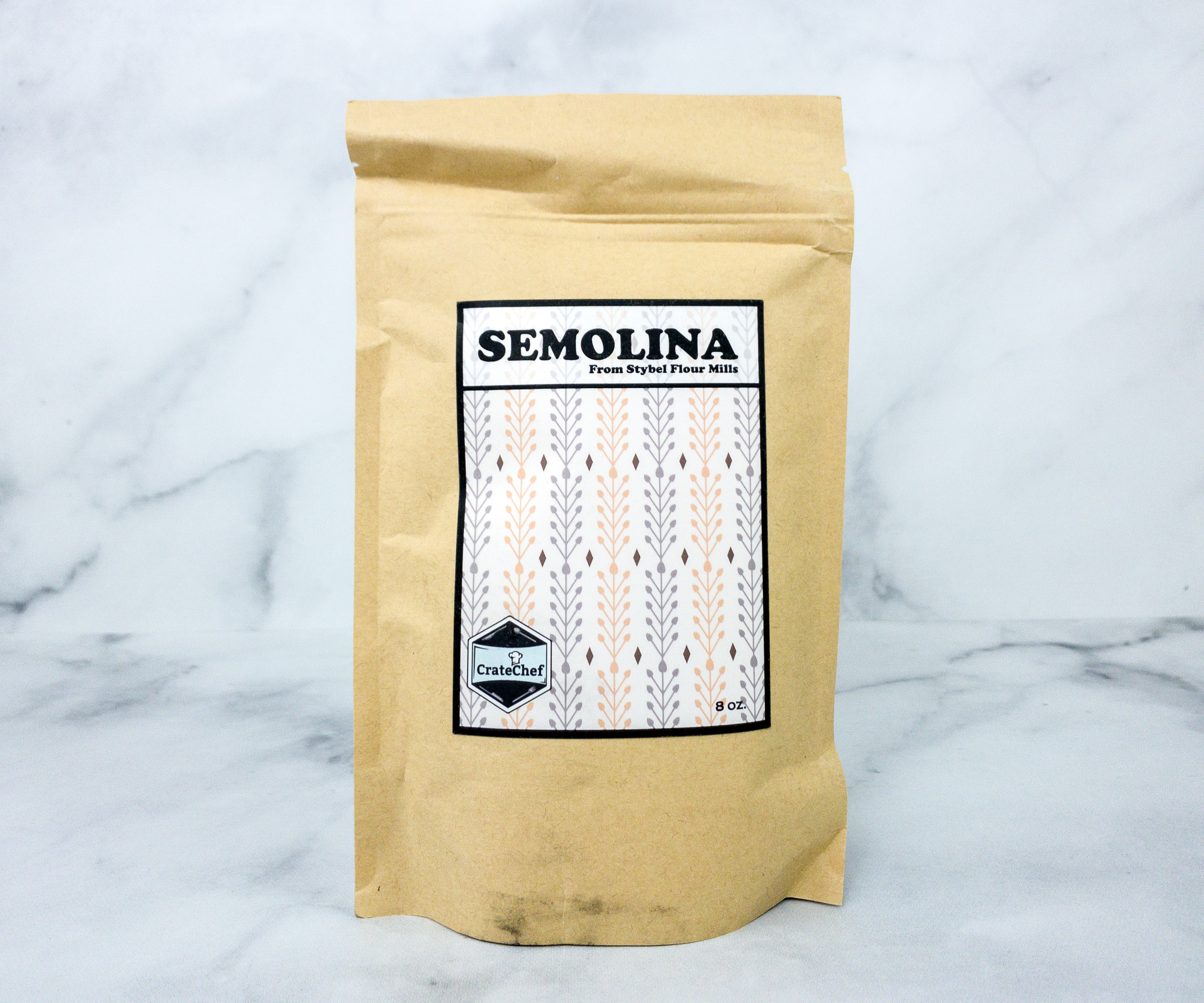 Semolina Flour. It's a coarse flour made from durum wheat, a hard type of wheat that is used all over the world for bread, pasta, and porridge. This flour features a mild, earthy aroma with a little darker and more golden in color than the all-purpose one. It's the perfect flour to use for the Apricot Semolina Cake with Almonds or with Cheaters Couscous.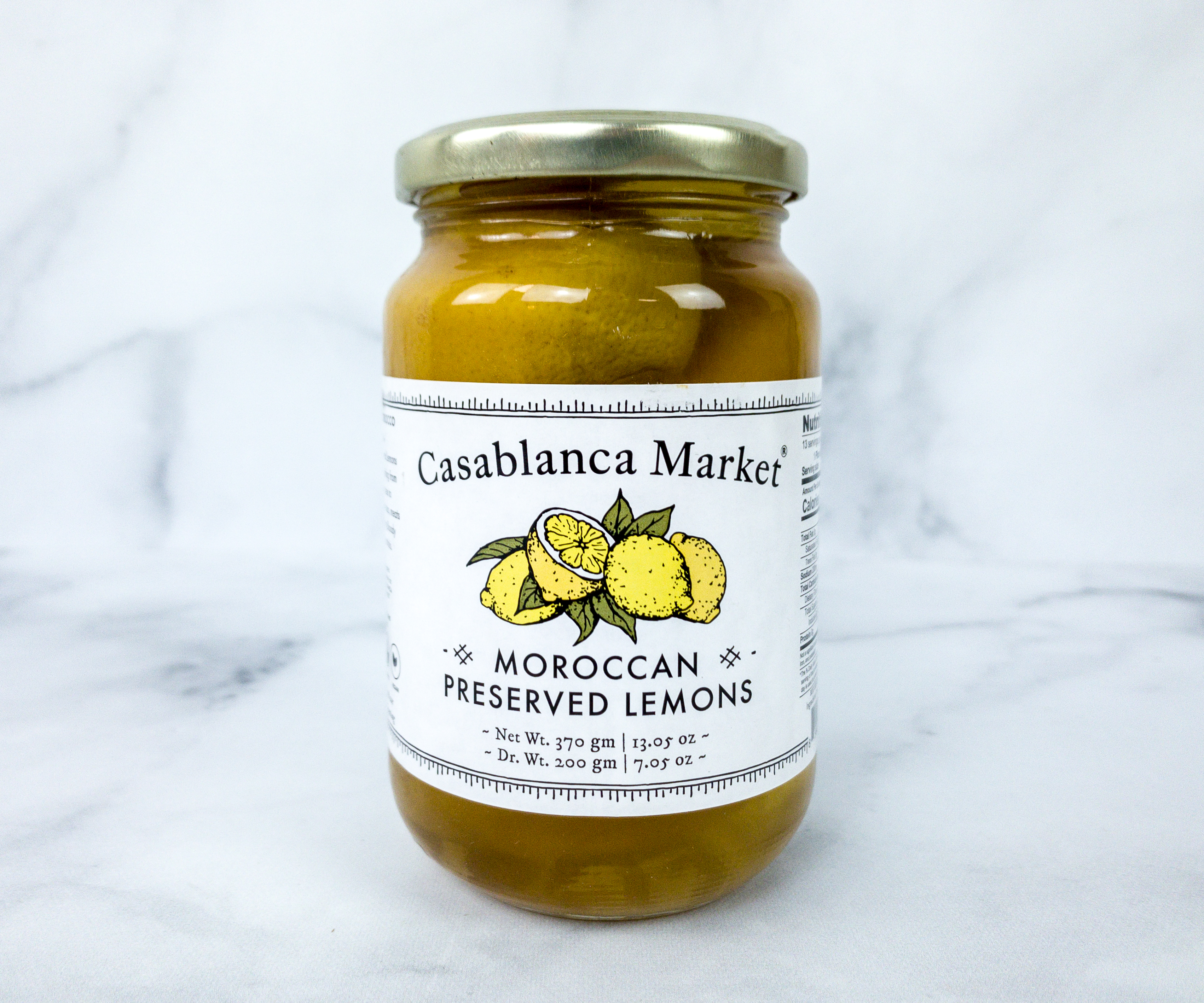 Casablanca Market Preserved Lemons. Made with Beldi lemon, sea salt, and water, these preserved lemons will definitely add flavor to everything, from stews, braises, and sauces to vegetables, salads, pasta, meats, poultry, and even cocktails and more.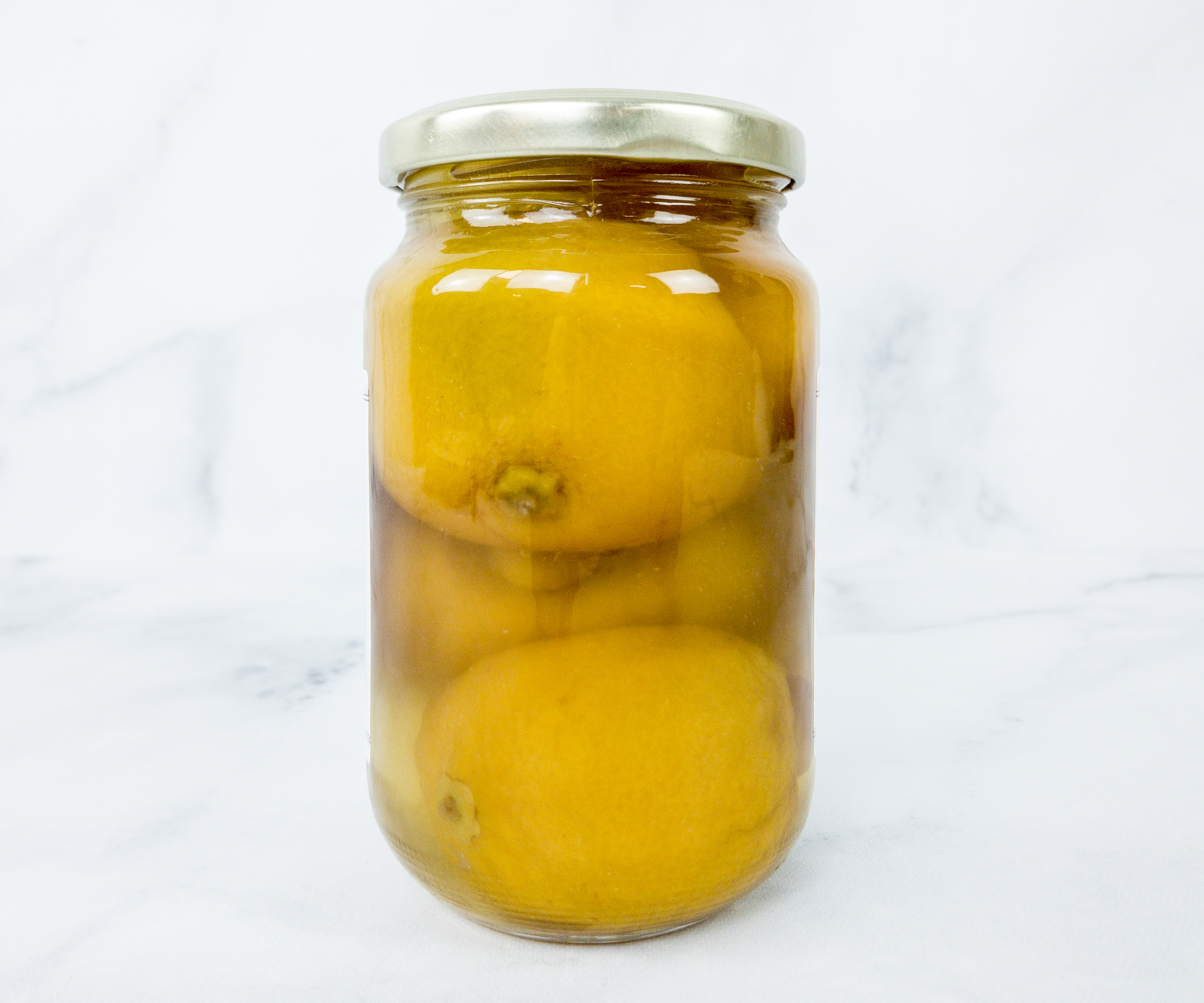 These preserved lemons are plant-based, gluten-free, non-GMO, kosher, halal, and nut and soy-free.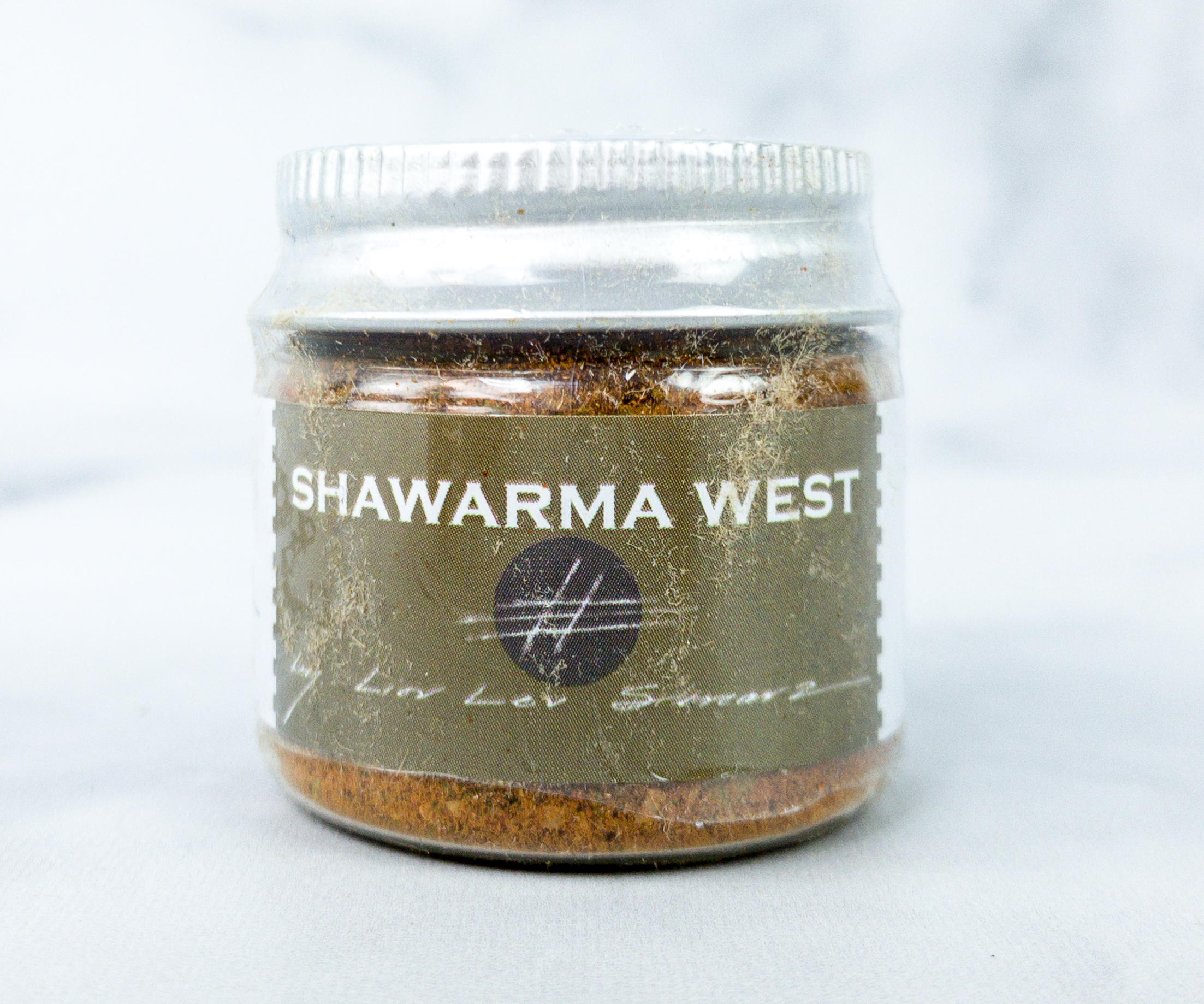 La Boite Shawarma Spice. Created by Chef Lior Lev Servarz together with spice master Chef Olivier Roellinger, this spice is made from the freshest, powerful, and aromatic flavors around the world.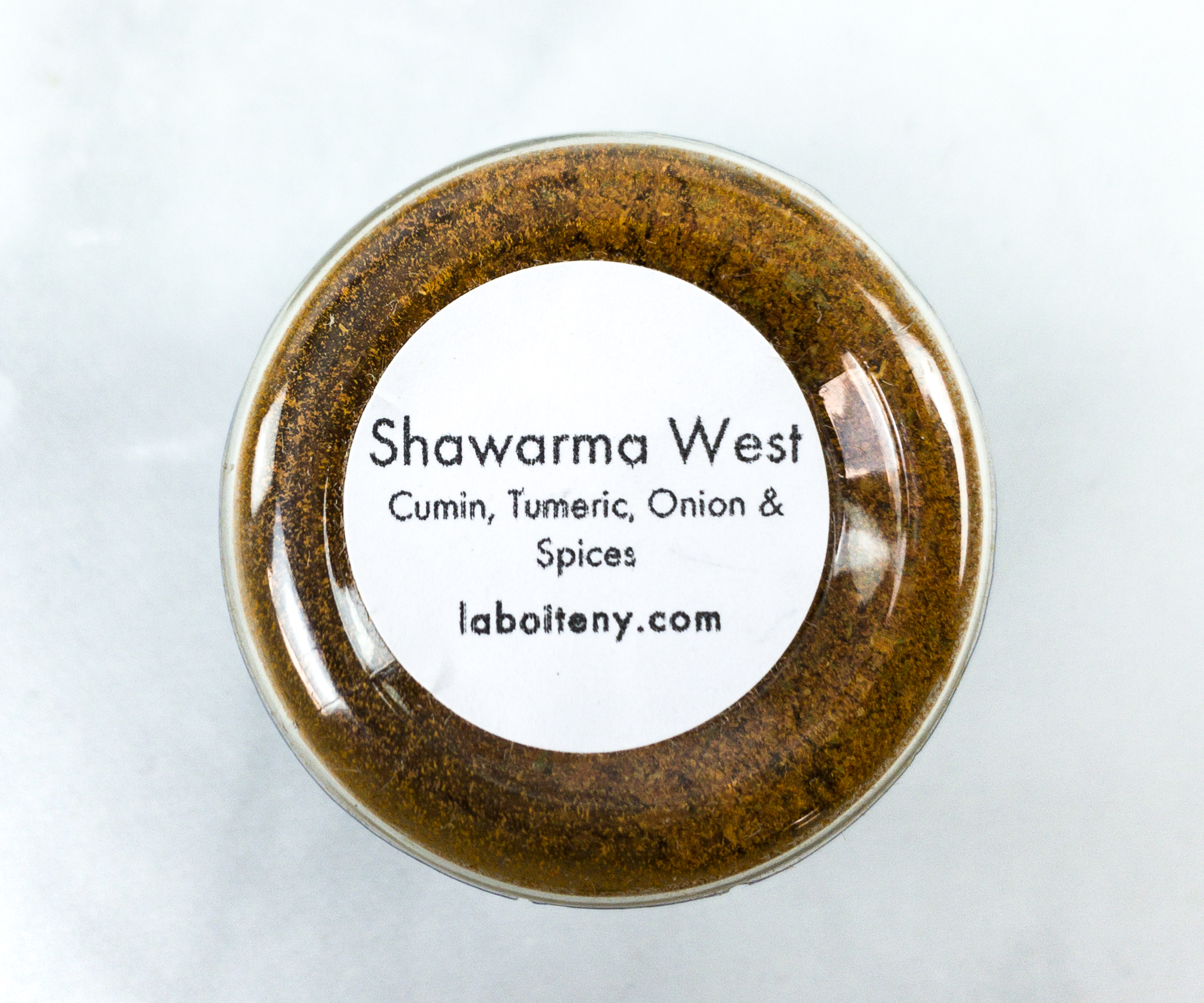 Featured at the bottom part of the jar are the basic ingredients used for the shawarma west spice. It includes cumin, turmeric, onion, and spices.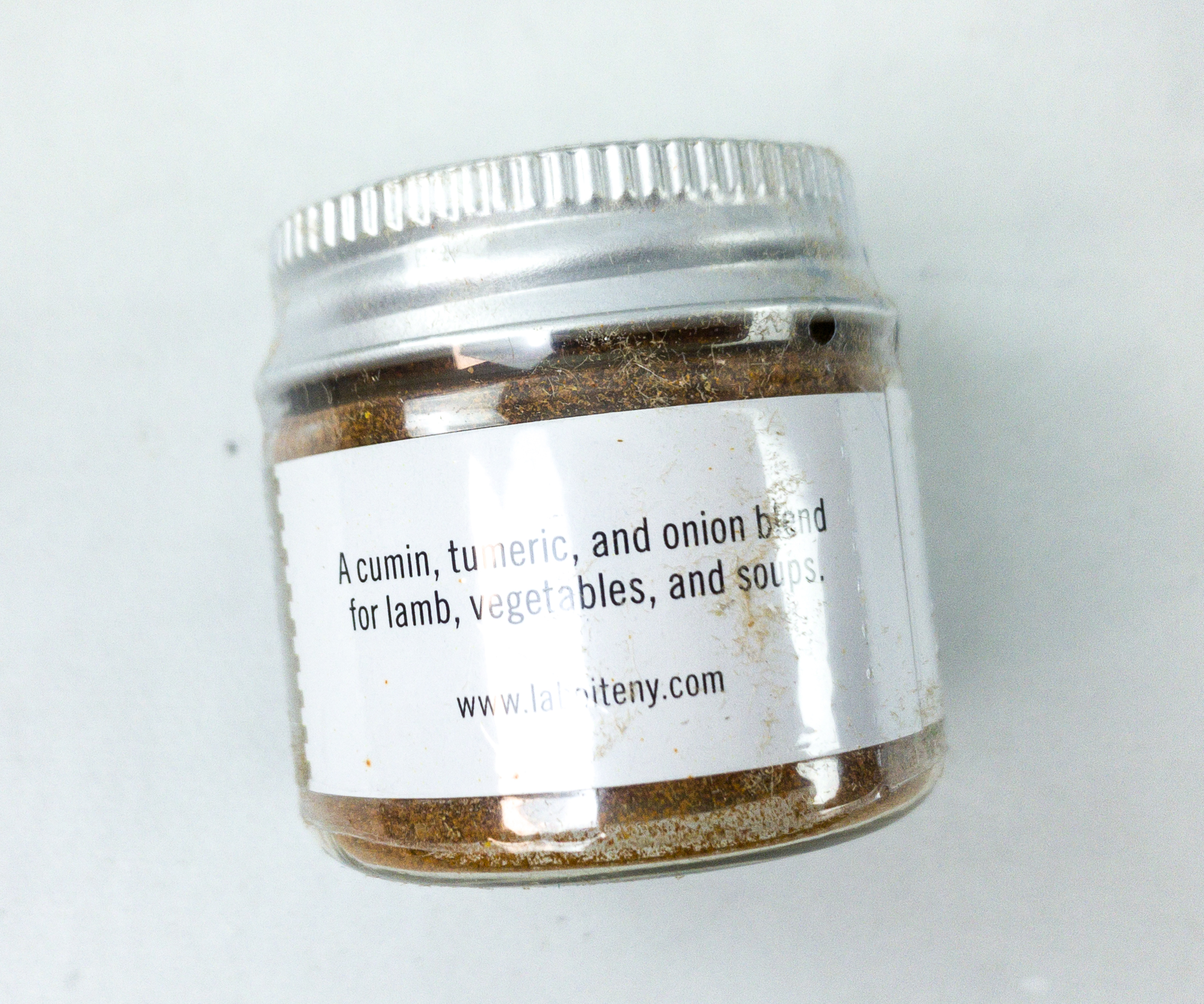 According to the card, this mix is the ideal spice in making shawarma-spiced grilled chicken wings or drumsticks.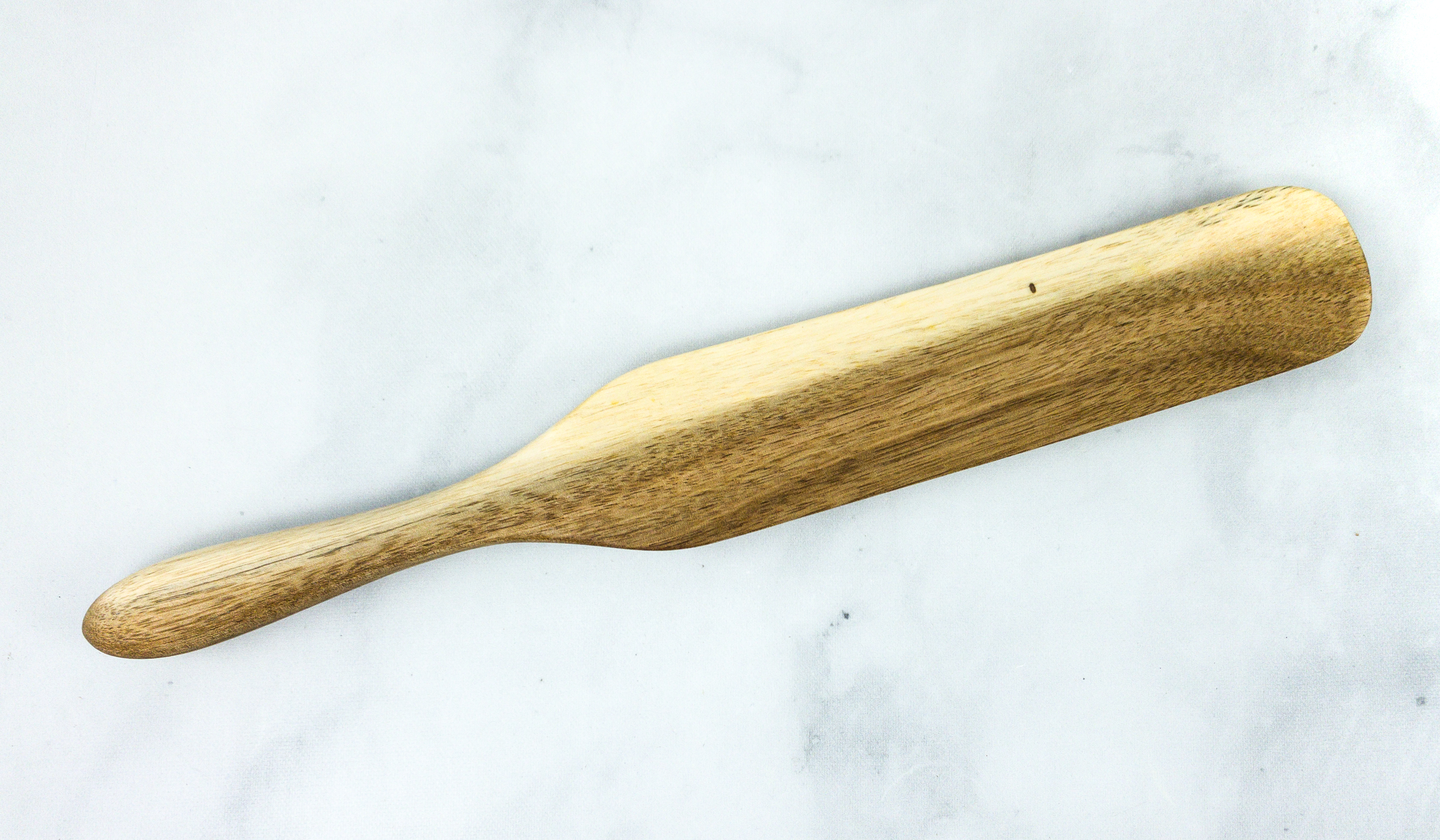 Mad Hungry Spurtle. Acacia wood was carefully handcrafted to build this durable, lightweight, and antimicrobial spurtle. It has an easy-to-grip handle and a long and flat body with curved edges.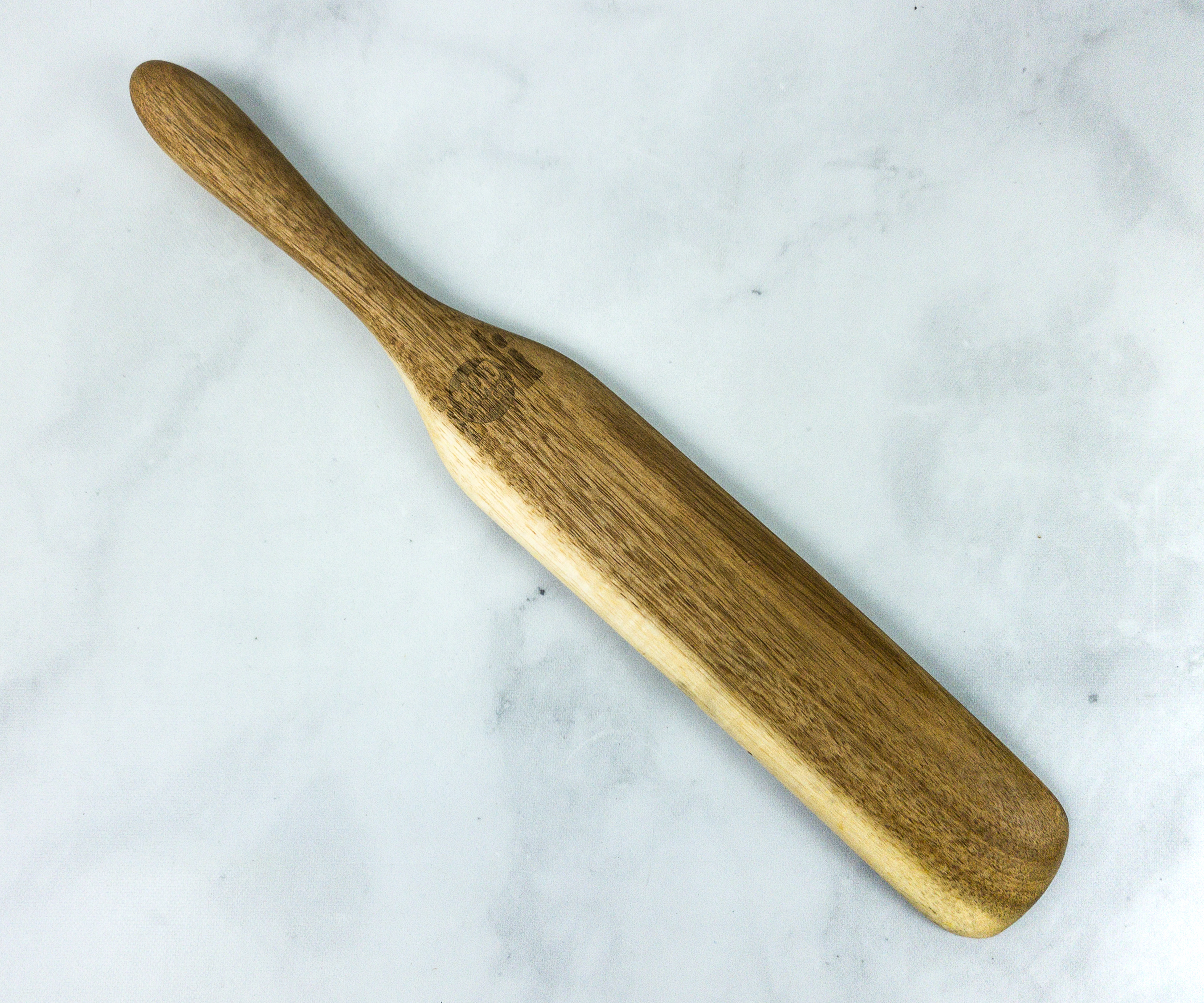 This is traditionally used to stir porridge but you can also stir cake batter and even meat and vegetables using this.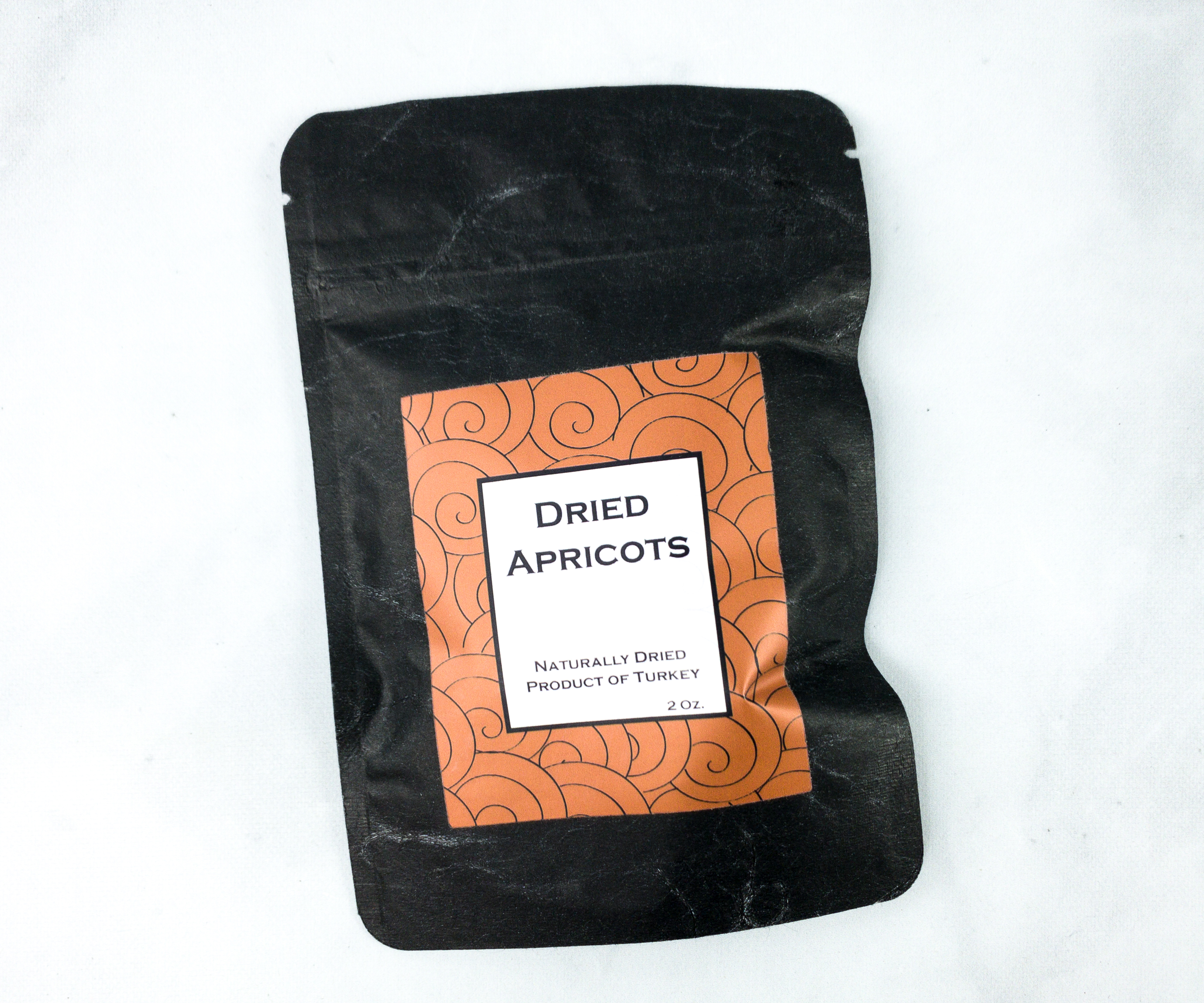 Dried Apricots. Traditional dried apricots are a popular snack from Turkey! These are dried naturally on the tree in the warm Turkish sun, producing a great tasting healthy snack.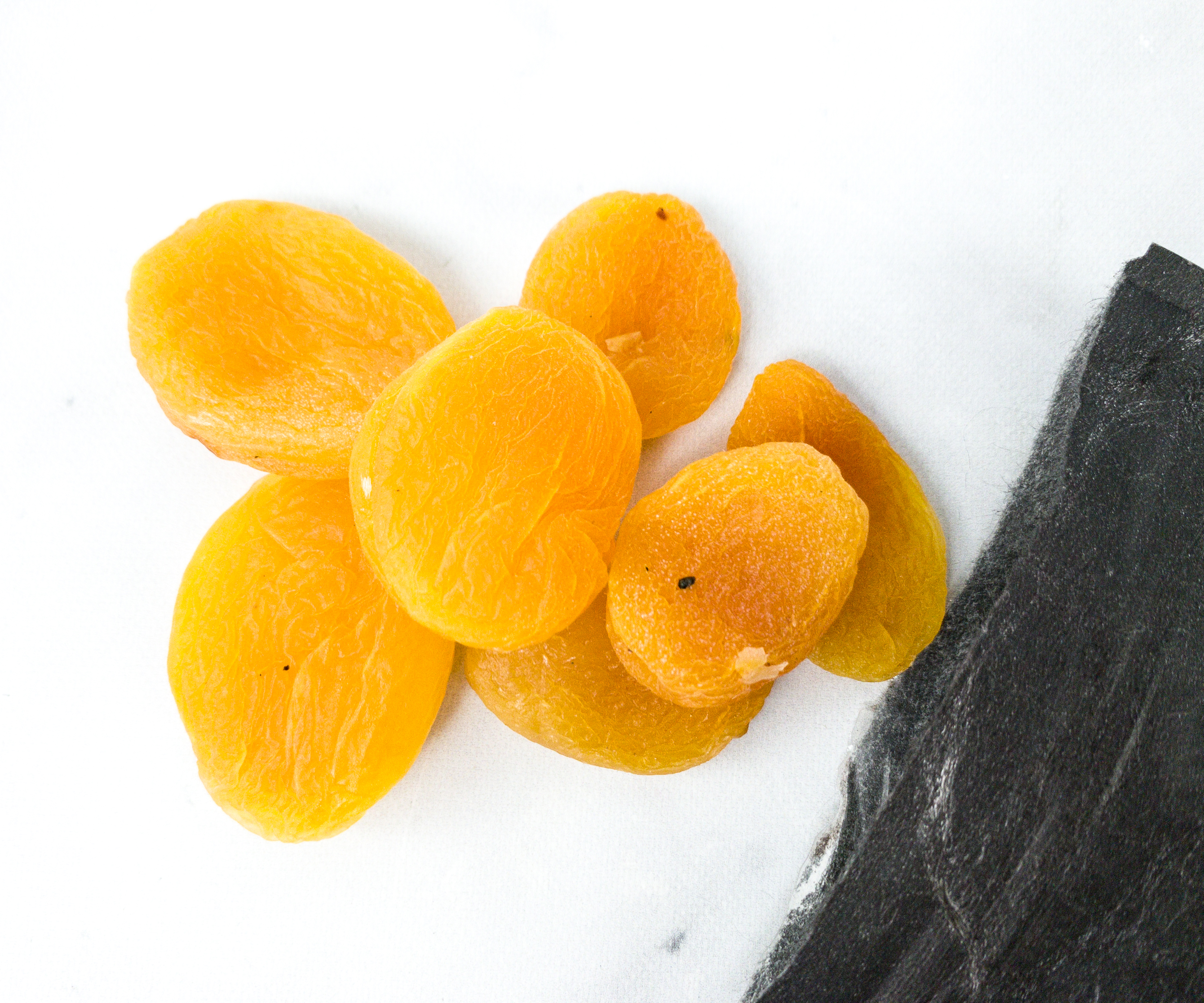 These dried apricots can also be used to further enhance the taste of red wine lamb tagine and apricot semolina cake with almonds.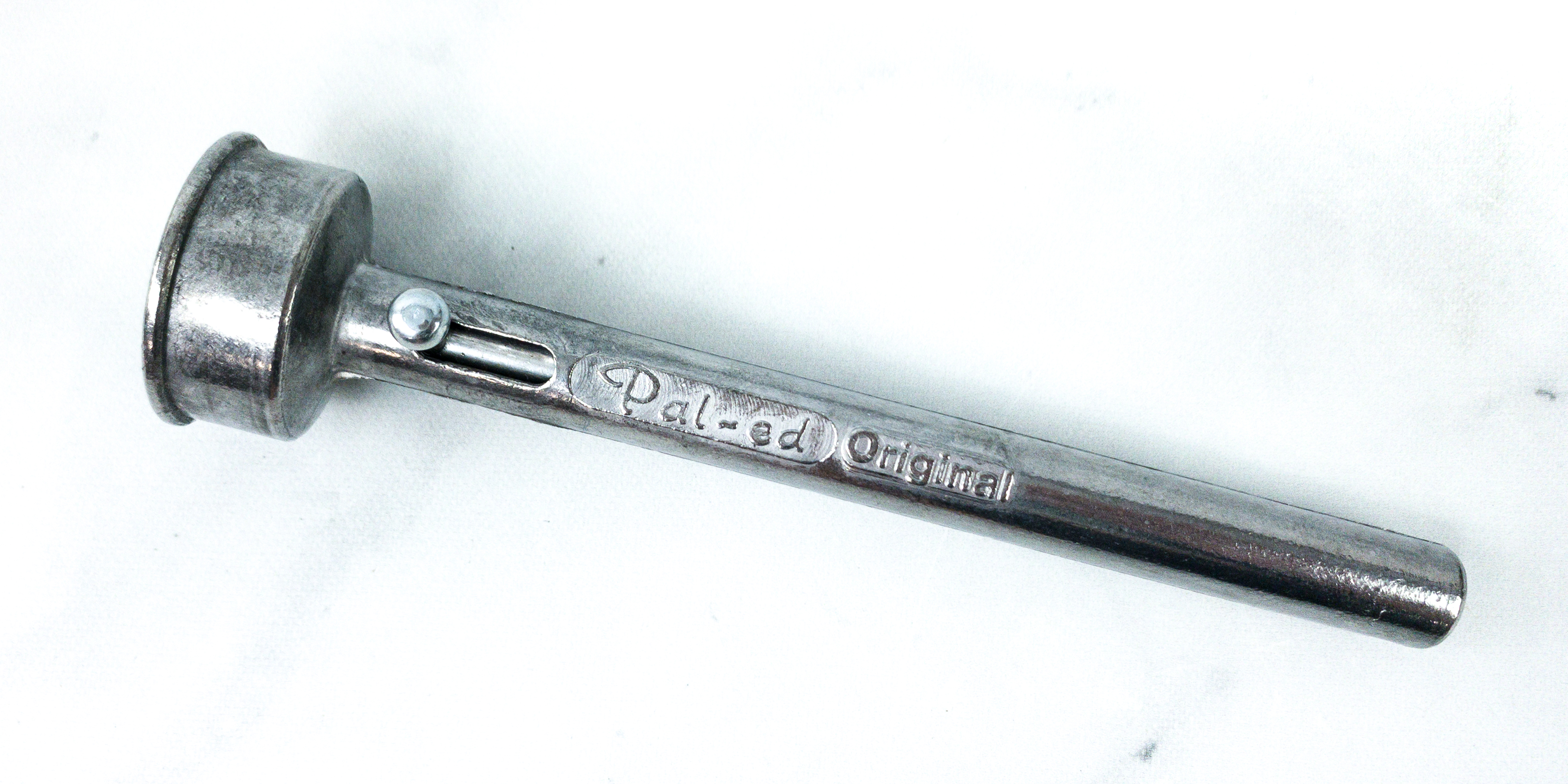 Falafel Scoop. It's a specially designed kitchen tool used for making falafel balls, a popular Middle Eastern food made from ground chickpeas, fava beans, and spices.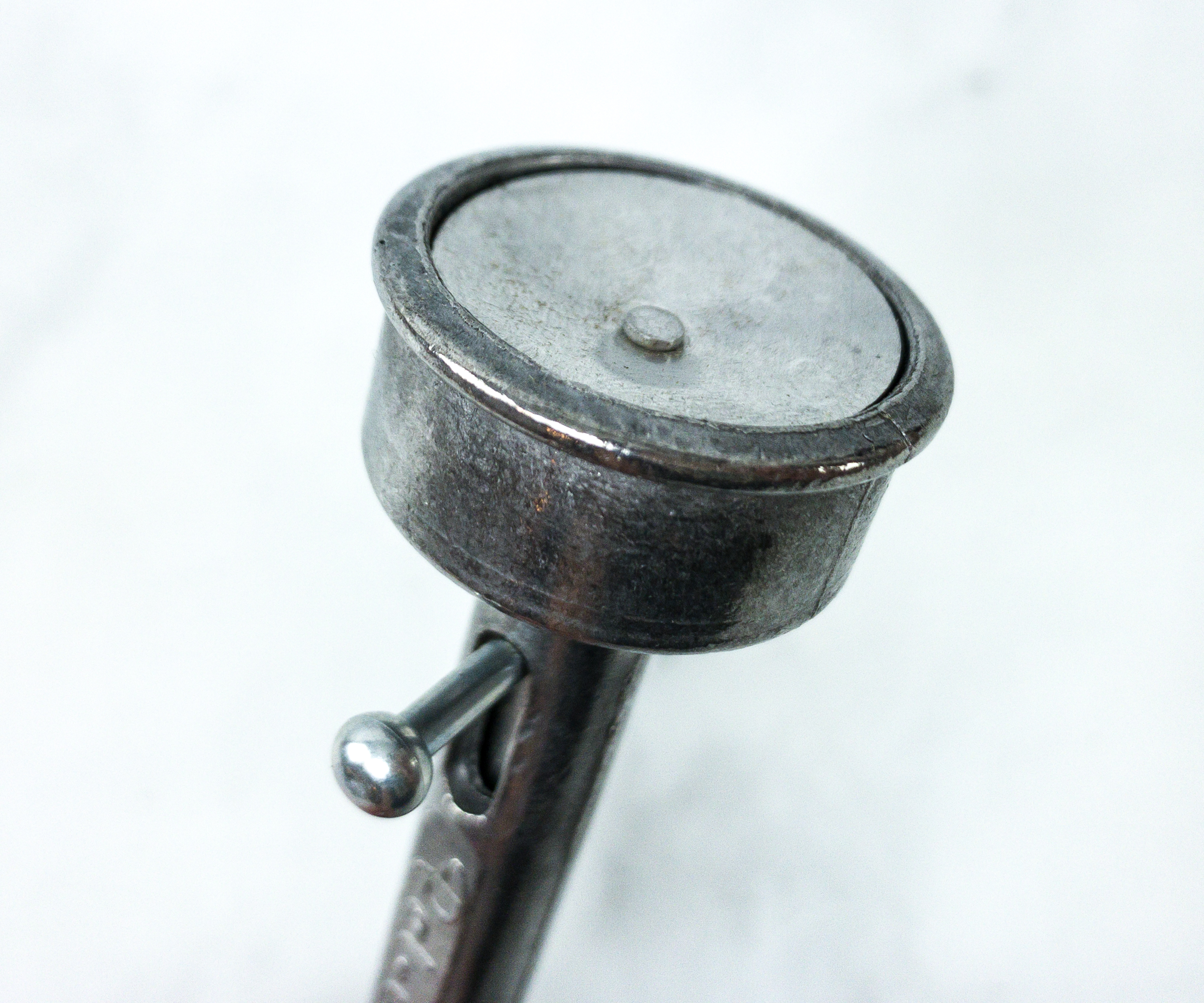 This is a great item that is very useful in making round balls in the fastest and easiest way possible. It will help you create your own falafel just like the pros!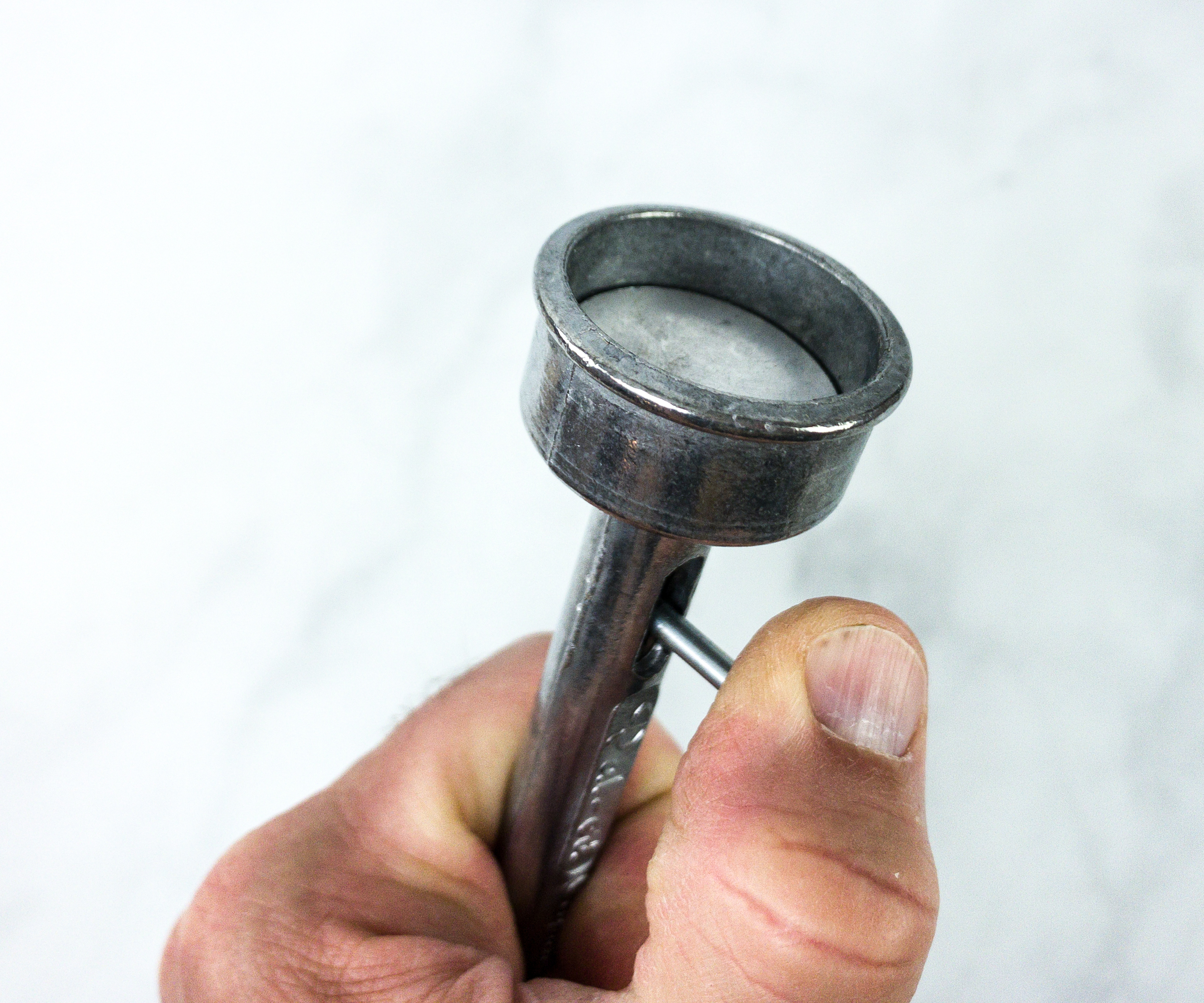 By using the thumb-operated lever, you can simply release the falafel balls and drop them into hot oil and fry them. So simple and very convenient to use. I didn't know this was a thing and I'm so happy about it – I love felafel!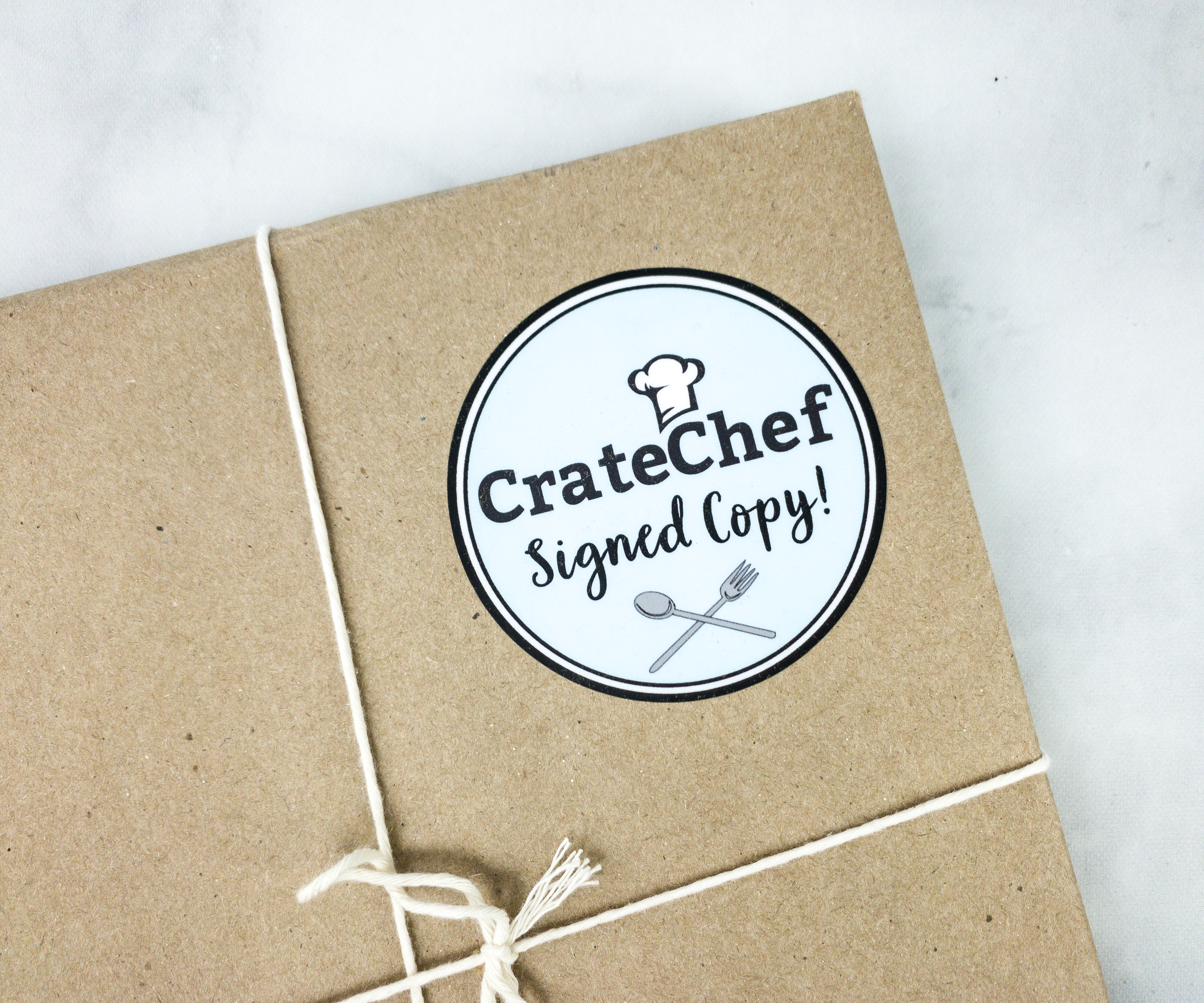 Shuk: From Market To Table, The Heart Of Israeli Home Cooking Cookbook ($21.99)
With Shuk, home cooks everywhere can now inhale the fragrances and taste the flavors of the vivacious culinary mash-up that is today's Israel. The book takes you deeper into this trending cuisine, through the combined expertise of the authors, chef Einat Admony of Balaboosta and food writer Janna Gur. Admony's long-simmered stews, herb-dominant rice pilafs, toasted-nut-studded grain salads, and of course loads of vegetable dishes—from snappy, fresh, and raw to roasted every way you can think of—will open your eyes and your palate to the complex nuances of Jewish food and culture. The book also includes authoritative primers on the well-loved pillars of the cuisine, including chopped salad, hummus, tabboulehs, rich and inventive shakshukas, and even hand-rolled couscous with festive partners such as tangy quick pickles, rich pepper compotes, and deeply flavored condiments. Through gorgeous photo essays of nine celebrated shuks, you'll feel the vibrancy and centrality of the local markets, which are so much more than simply shopping venues—they're the beating heart of the country. With more than 140 recipes, Shuk presents Jewish dishes with roots in Persia, Yemen, Libya, the Balkans, the Levant, and all the regions that contribute to the evolving food scene in Israel. The ingredients are familiar, but the combinations and techniques are surprising. With Shuk in your kitchen, you'll soon be cooking with the warmth and passion of an Israeli, creating the treasures of this multicultural table in your own home.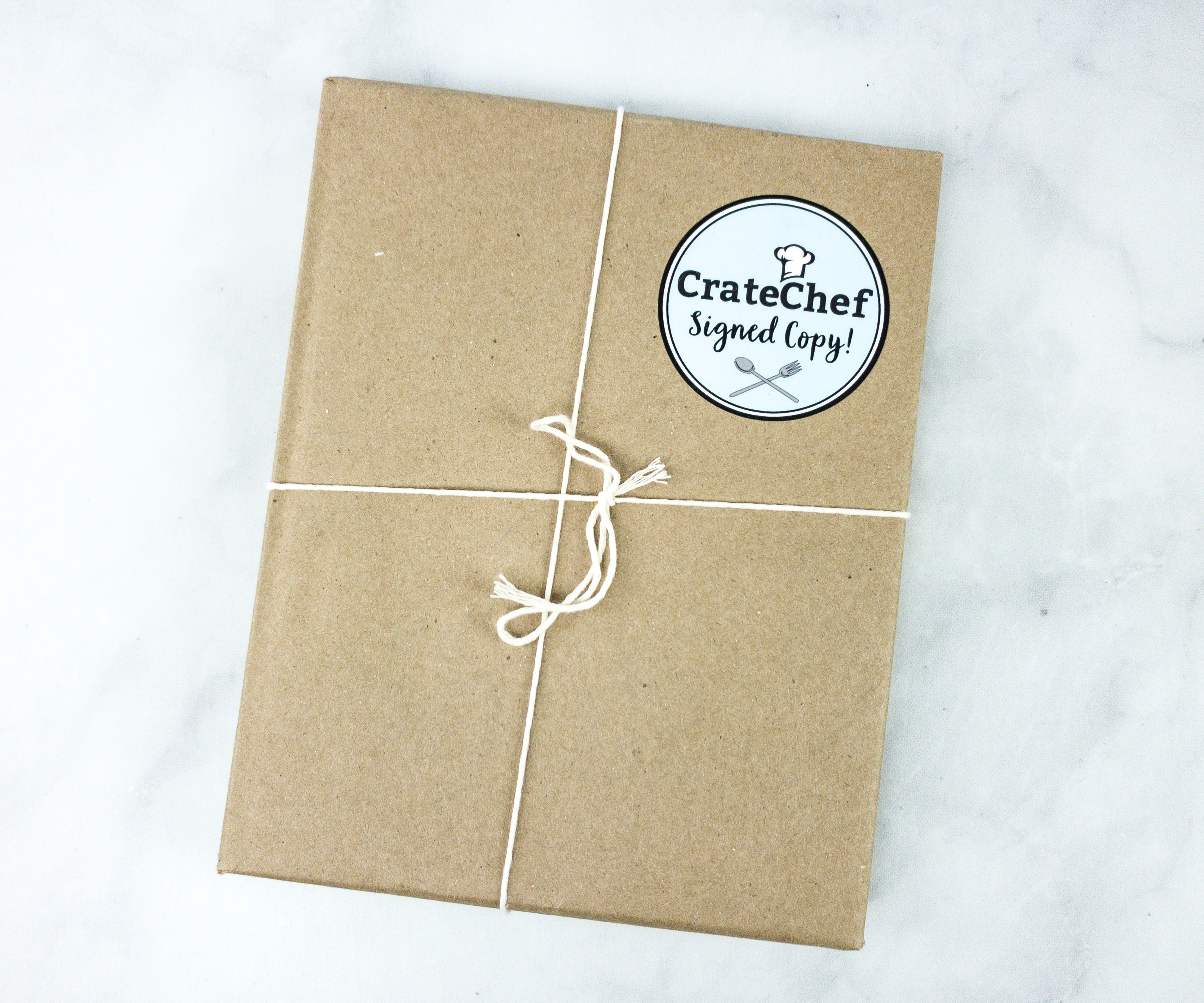 The book came covered with brown paper and locked using a string tie.
This book is authored by Einat Admony and Janna Gur who are also the authors of other fantastic cookbooks namely Balaboosta and The Book of New Israeli Food. It's stunning!
The back of the book contains wonderful reviews from various food experts, chefs, and other authors.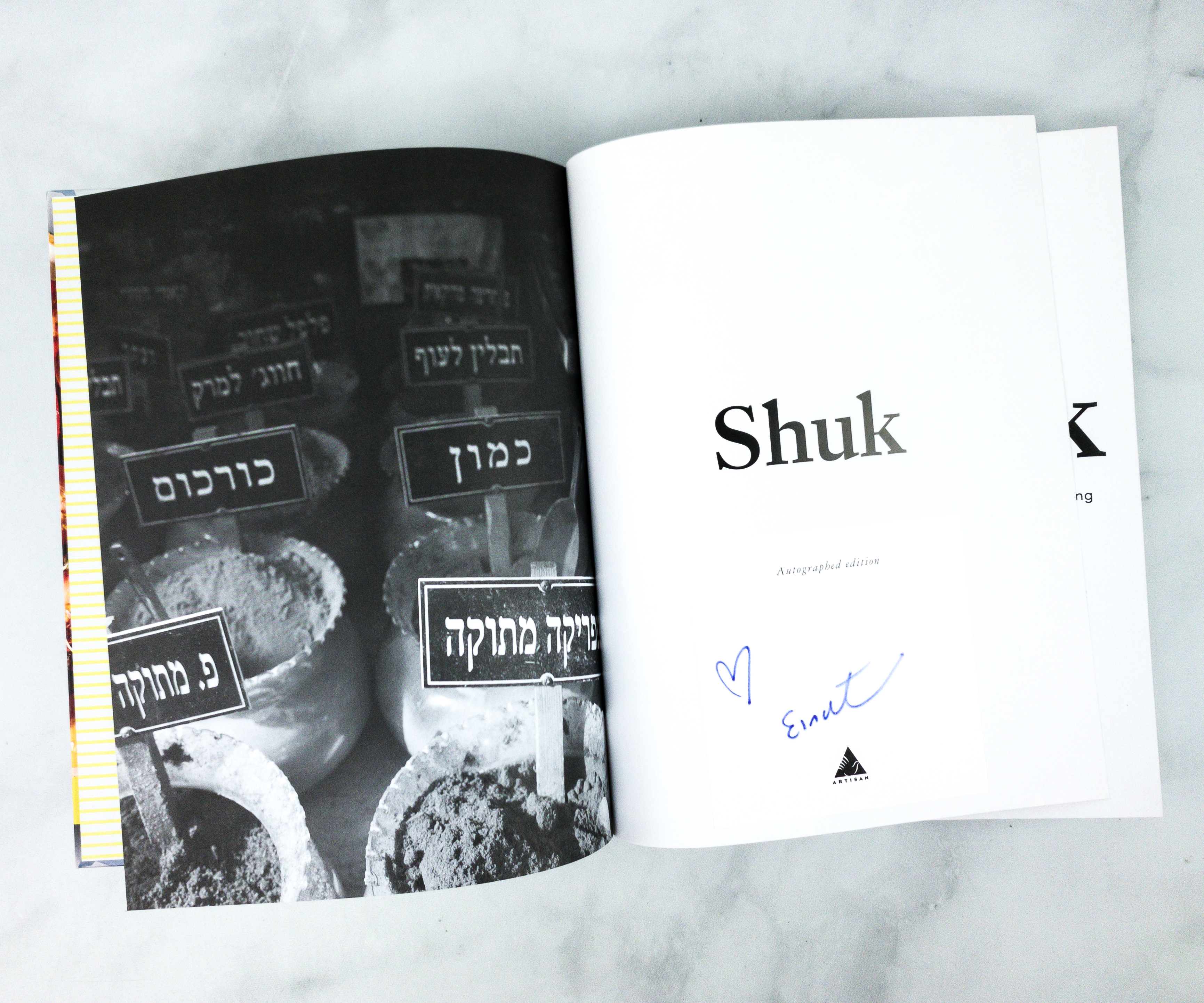 The book we received is a limited, autographed edition!
Just like any other book, this cookbook also features a table of contents.
This part of the booklet briefly discussed the meaning of Shuk. It's defined as an open-air market and a lively maze of stalls and stands selling vegetables and fruits, spices, meats, fish, and other products.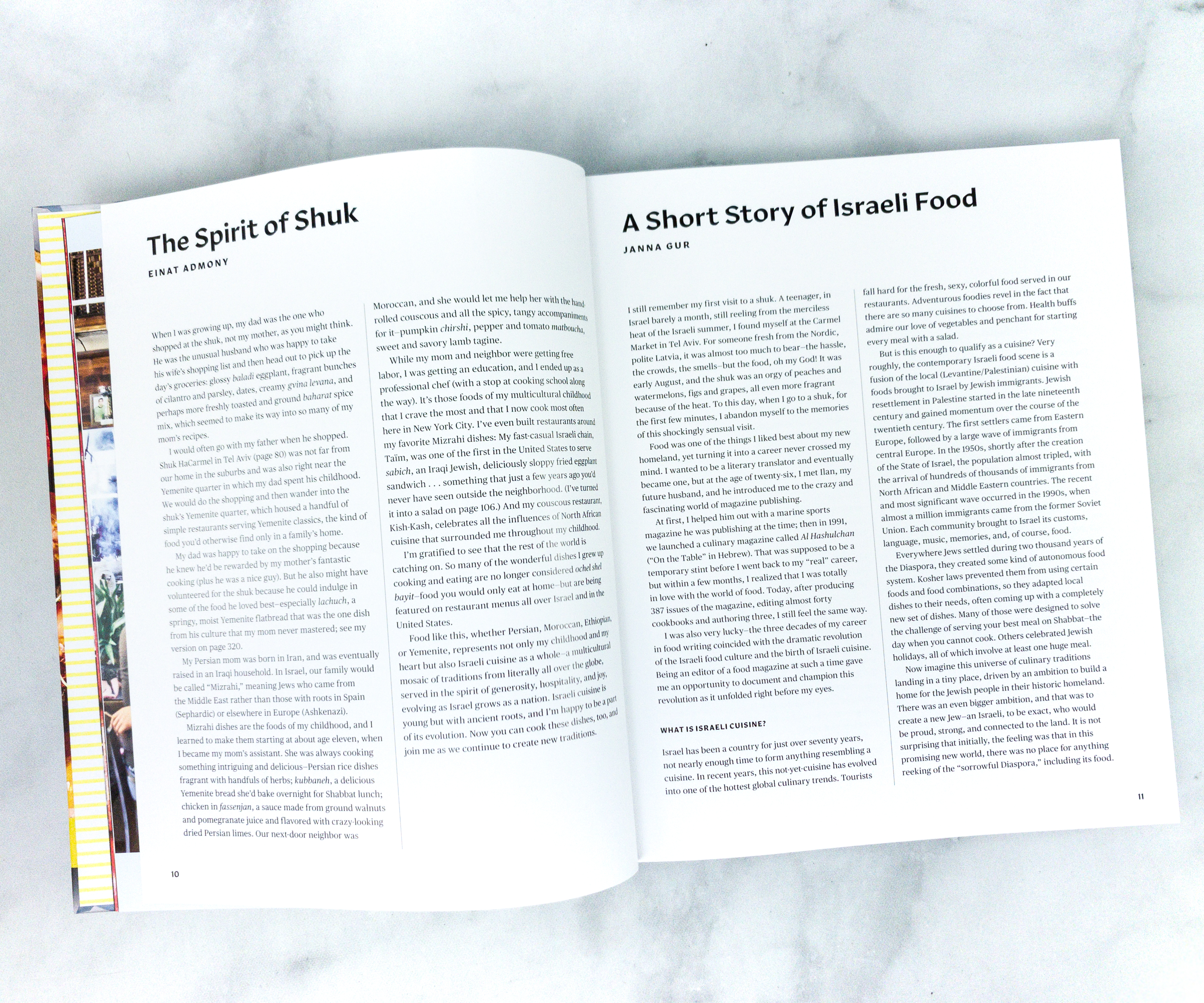 Here's an article about the spirit of Shuk and a short story of Israeli food.
Featured on this part of the booklet are the different products you'll see inside Shakur. They have a pastry section and also a fresh stuff section.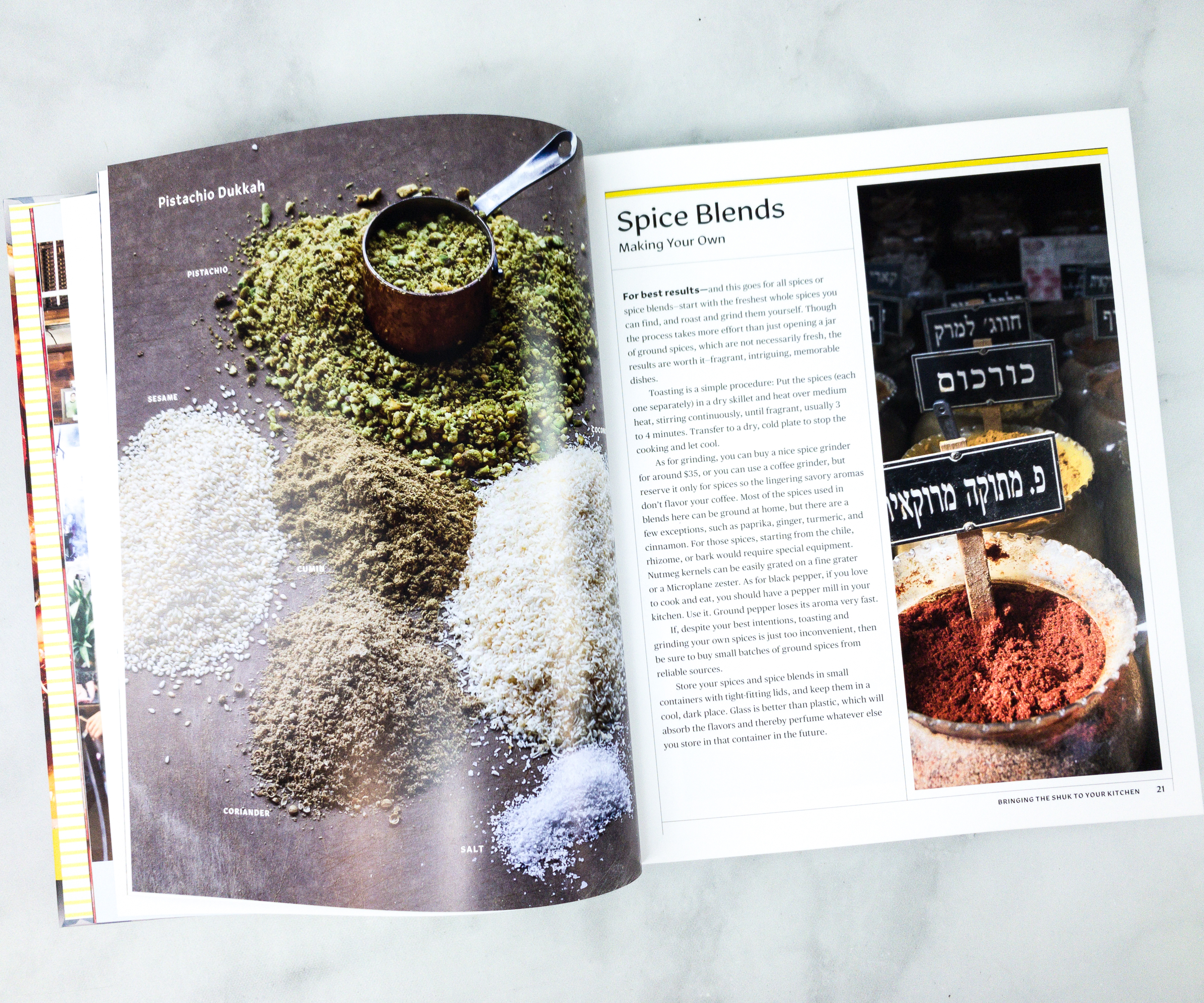 This page provides some useful tips in creating our own spice blend.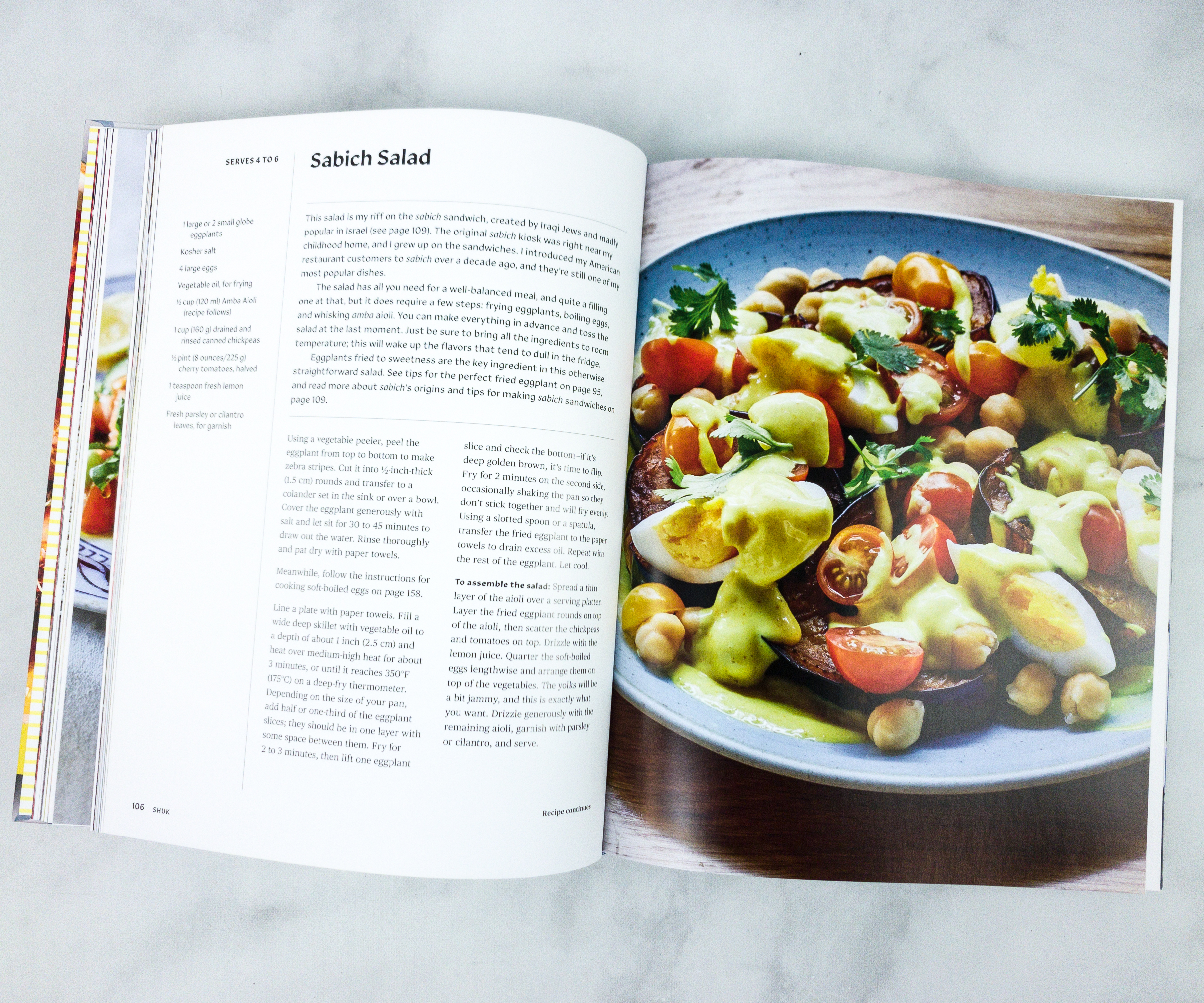 This section introduces us to Sabich Salad, an Israeli salad that has everything you need for a well-balanced meal.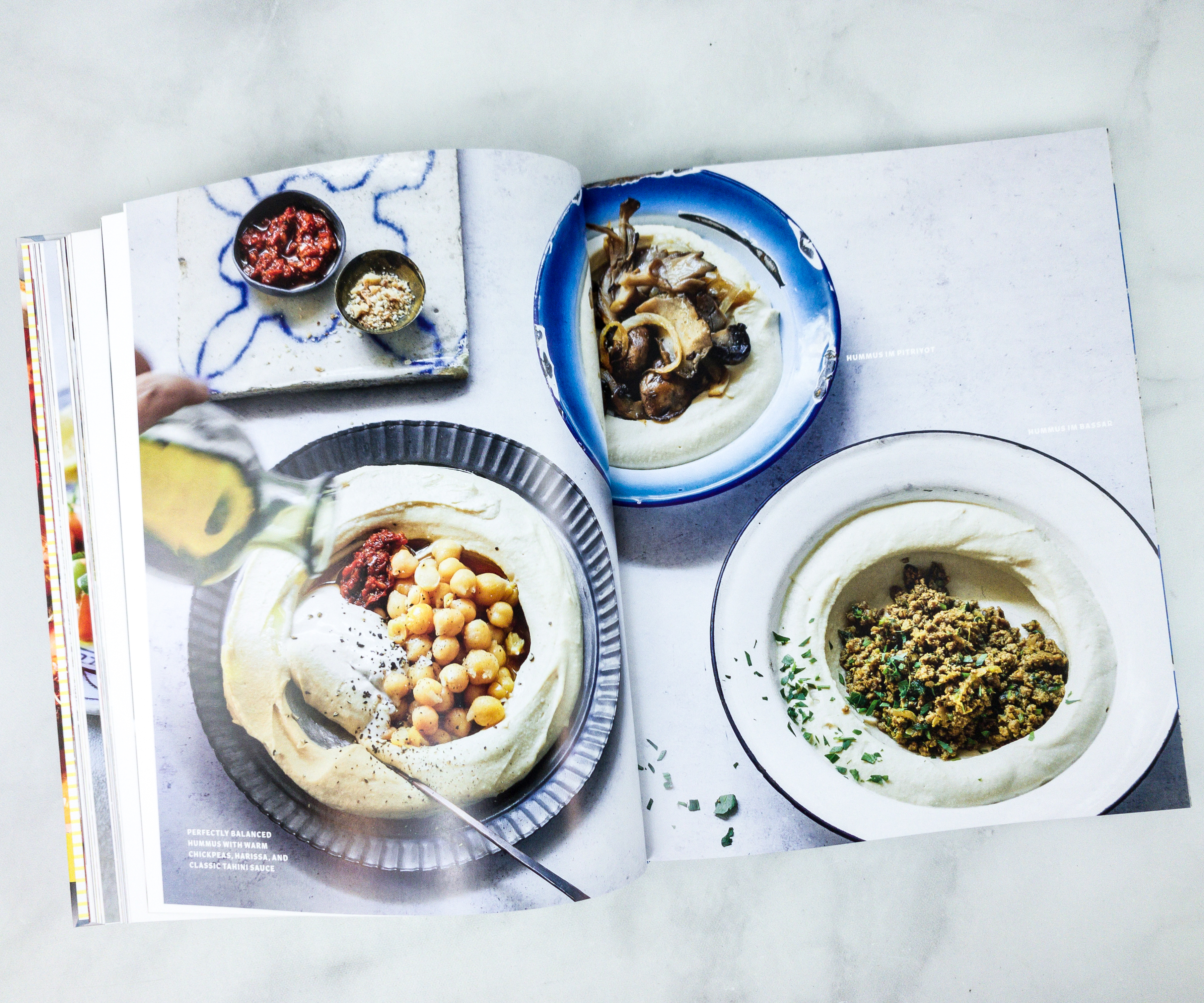 This is a compilation of photos of different Hummus recipes such as the Hummus with warm chickpeas, harissa, and classic tahini sauce, Hummus Im Pitriyot, and Hummus Im Bassar.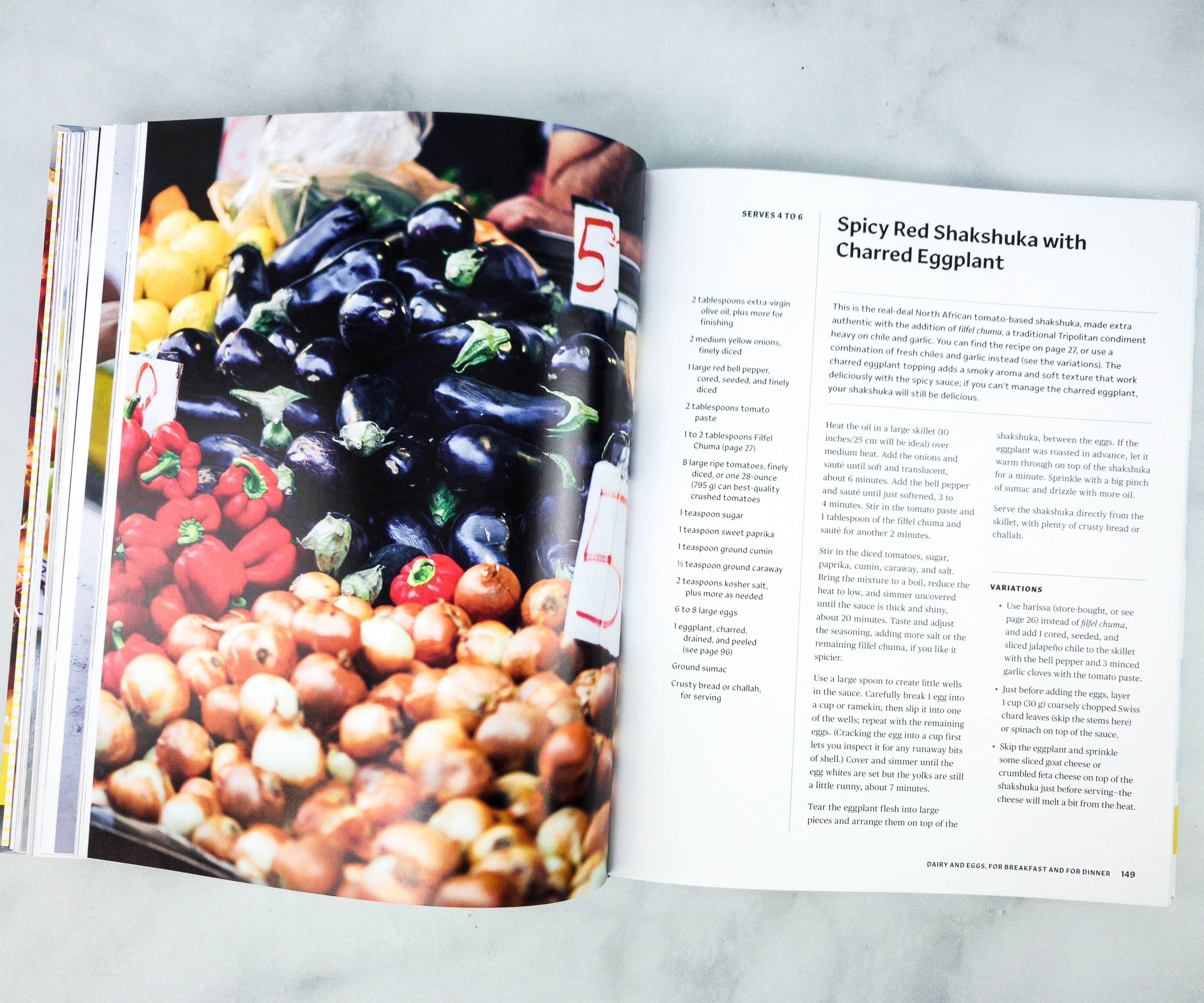 Another recipe we have here is the Spicy Red Shakshuka with Charred Eggplant, a mouthwatering recipe made with eggplant, tomato, ground sumac, and crusty bread.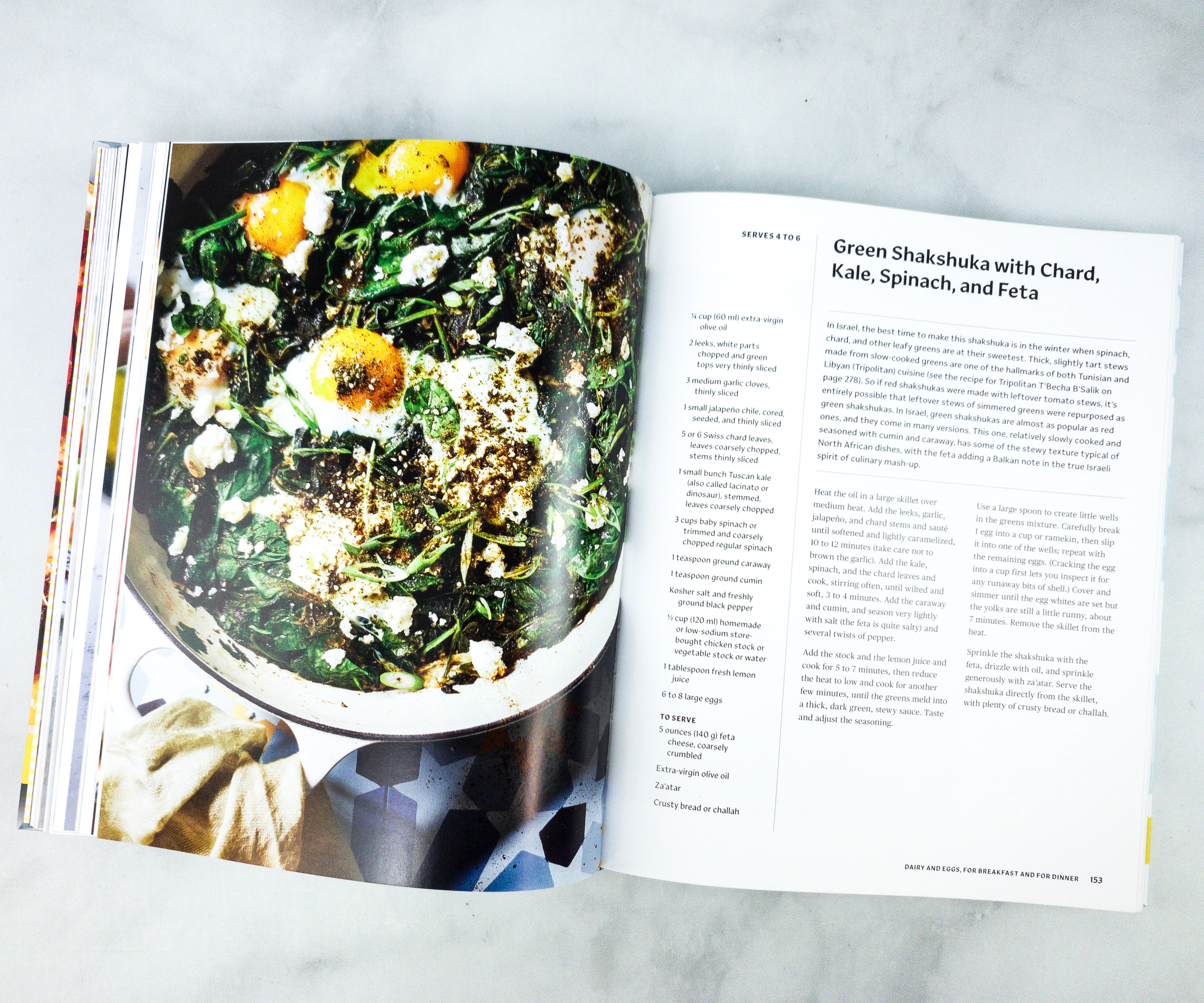 Made with baby spinach, a bunch of Tuscan kale, jalapeño, and other green leafy veggies, this Green Shakshuka is such a healthy and filling meal. According to the cookbook, it's made during winters in Israel when spinach, chard, and other leafy greens are at their sweetest.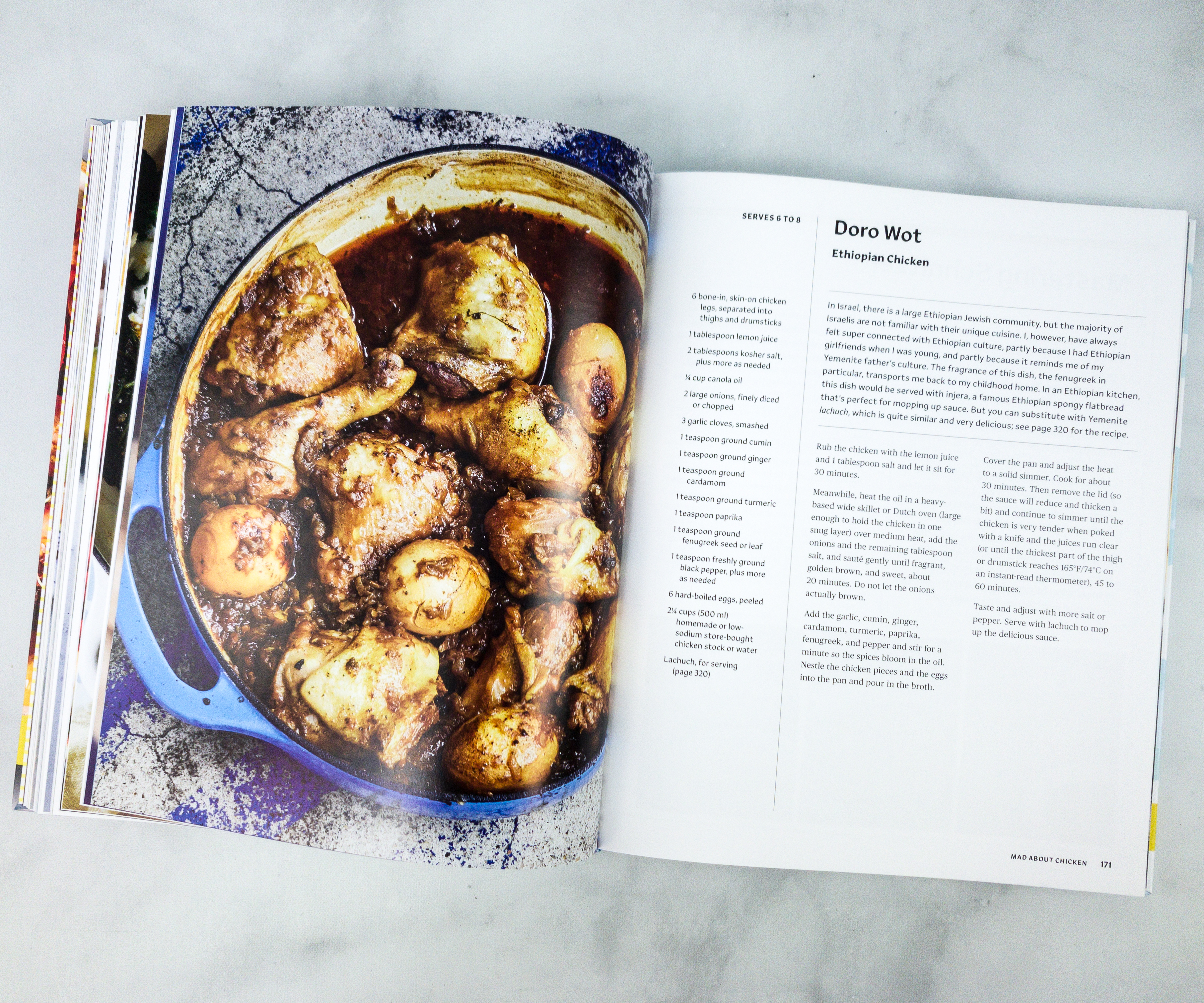 This part features Doro Wot, an Ethiopian Chicken made with hard-boiled egg, lachuch, chicken legs and thigh blended with ground turmeric, lemon, and black pepper.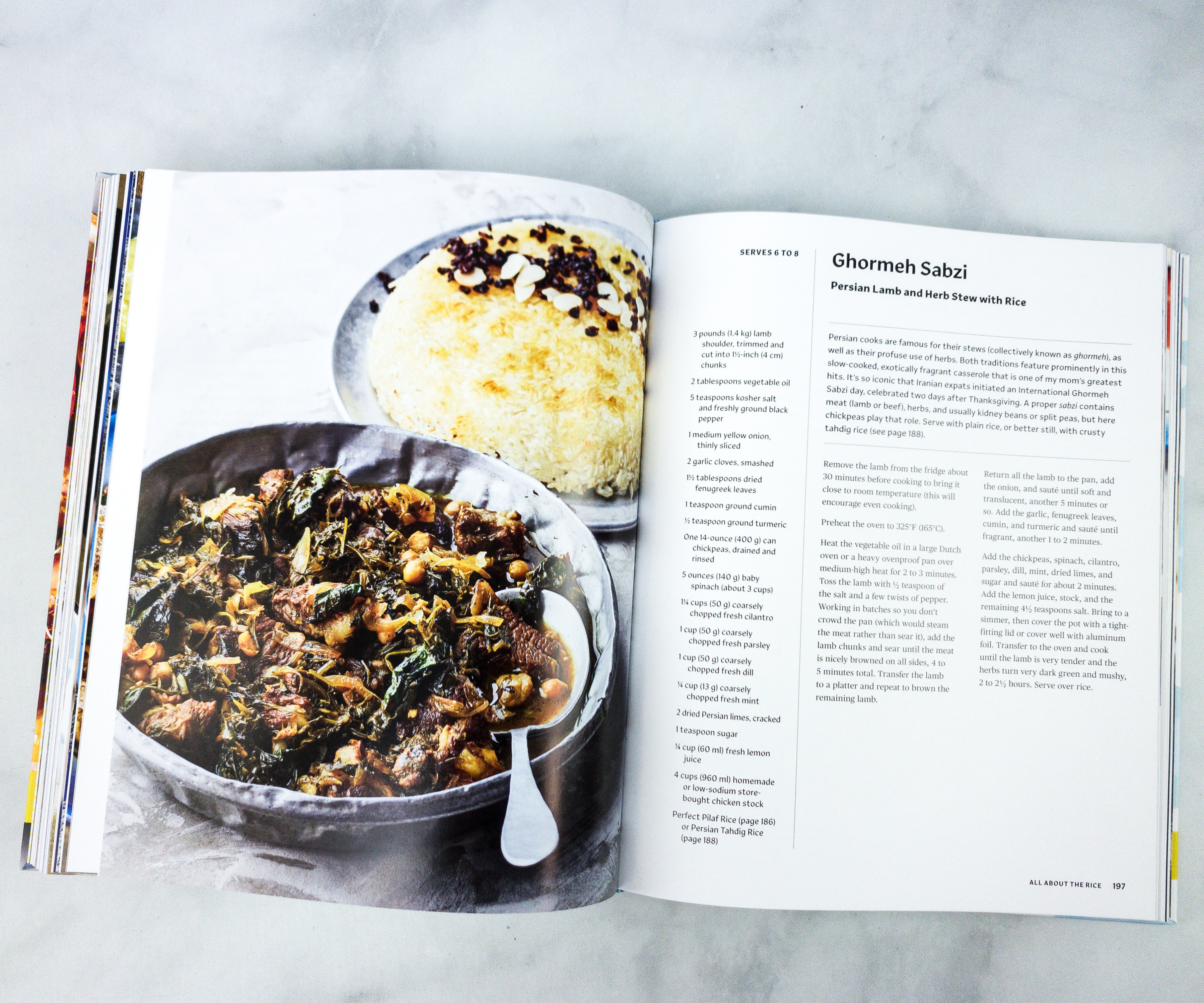 Ghormeh Sabzi is a Persian lamb and herb stew meal served with rice. Aside from lamb, it also contains spinach, fresh cilantro, fresh mint, and more.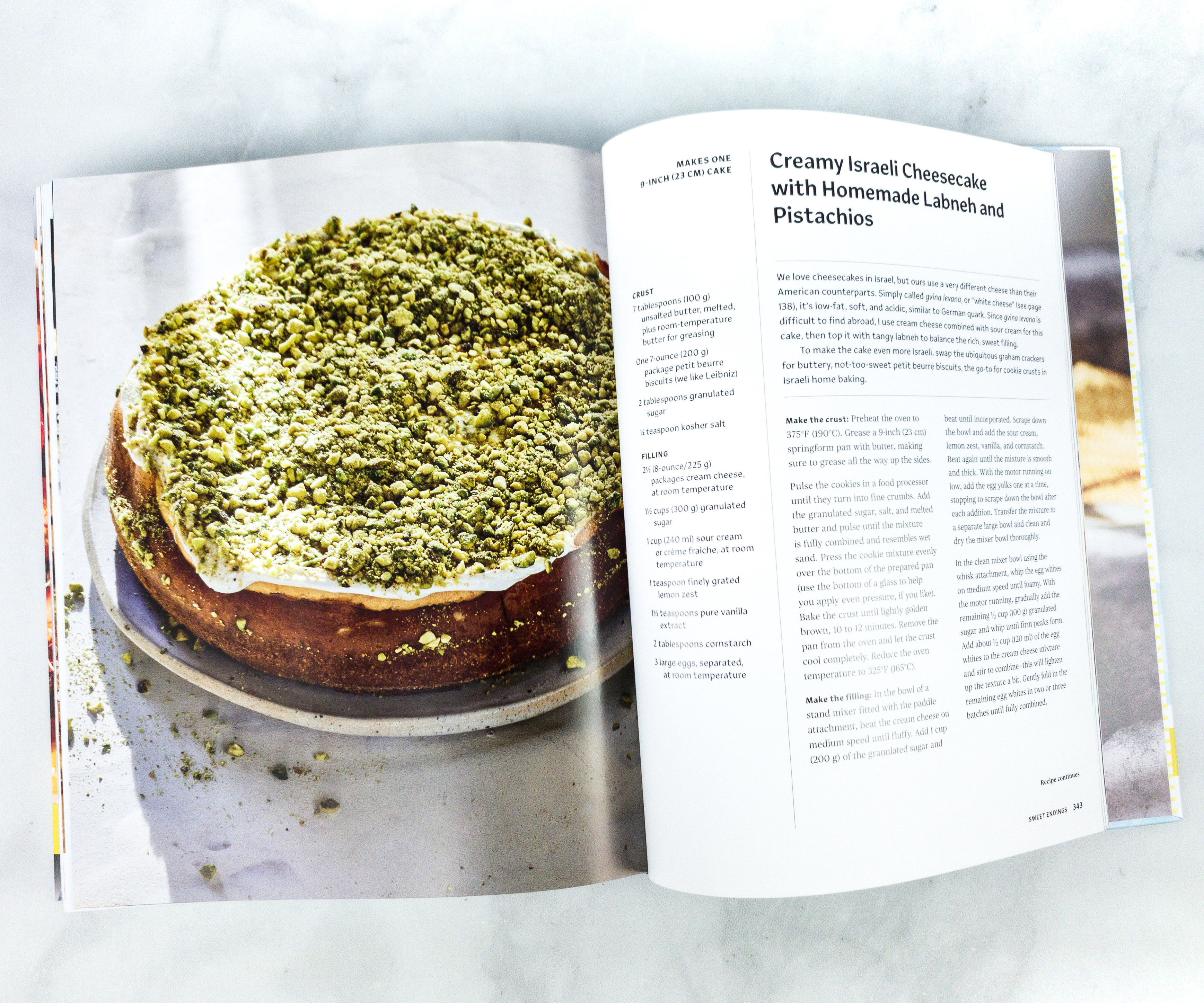 This cookbook also includes a sweet and tasty dessert, a Creamy Israeli Cheesecake with Homemade Labneh and Pistachios! I like that they included the history behind each dish, plus the procedures were easy to follow!
Crate Chef has once again proved that they're one of the best subscriptions for cooking enthusiasts. This box has an impressive curation of useful kitchen tools and artisan products from around the world. I love the dried apricot and the preserved lemons, they're both a great addition to meals and even on cocktails. I also like the cookbook, it's so informative and I really learned a lot about Israeli cuisine! I'm just so happy to experiment in the kitchen using everything in this box!
What did CrateChef inspire you to cook?