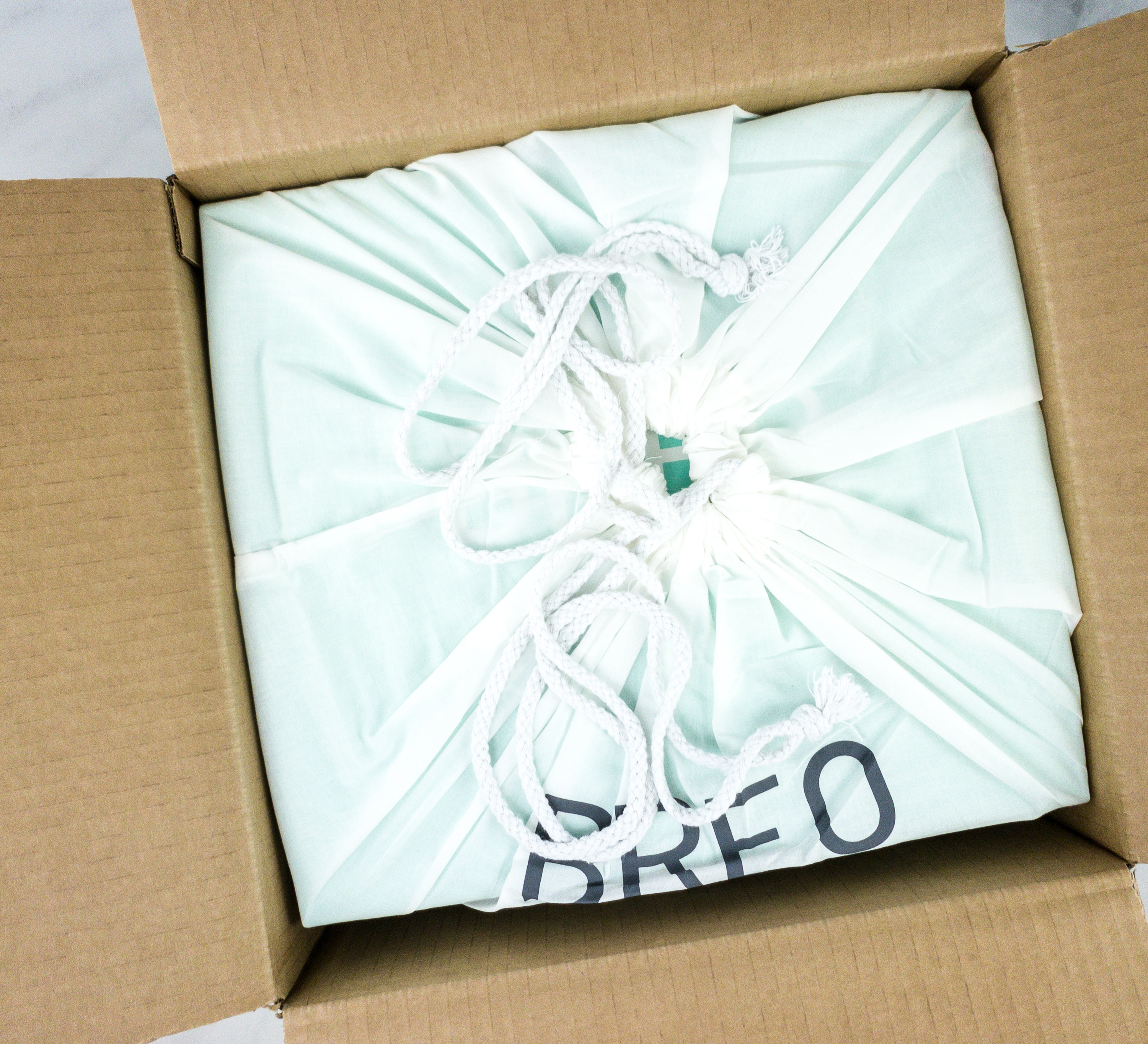 Breo Box is a quarterly lifestyle subscription box for both men and women. Each box will contain between 6 and 9 high-quality products revolving around health & fitness, and everyday lifestyle essentials. Each box is curated around the season. The box is $159 for the quarter, with free shipping in the US ($45 to Canada).
DEAL: Get $15 off your first box! Use coupon code HS15.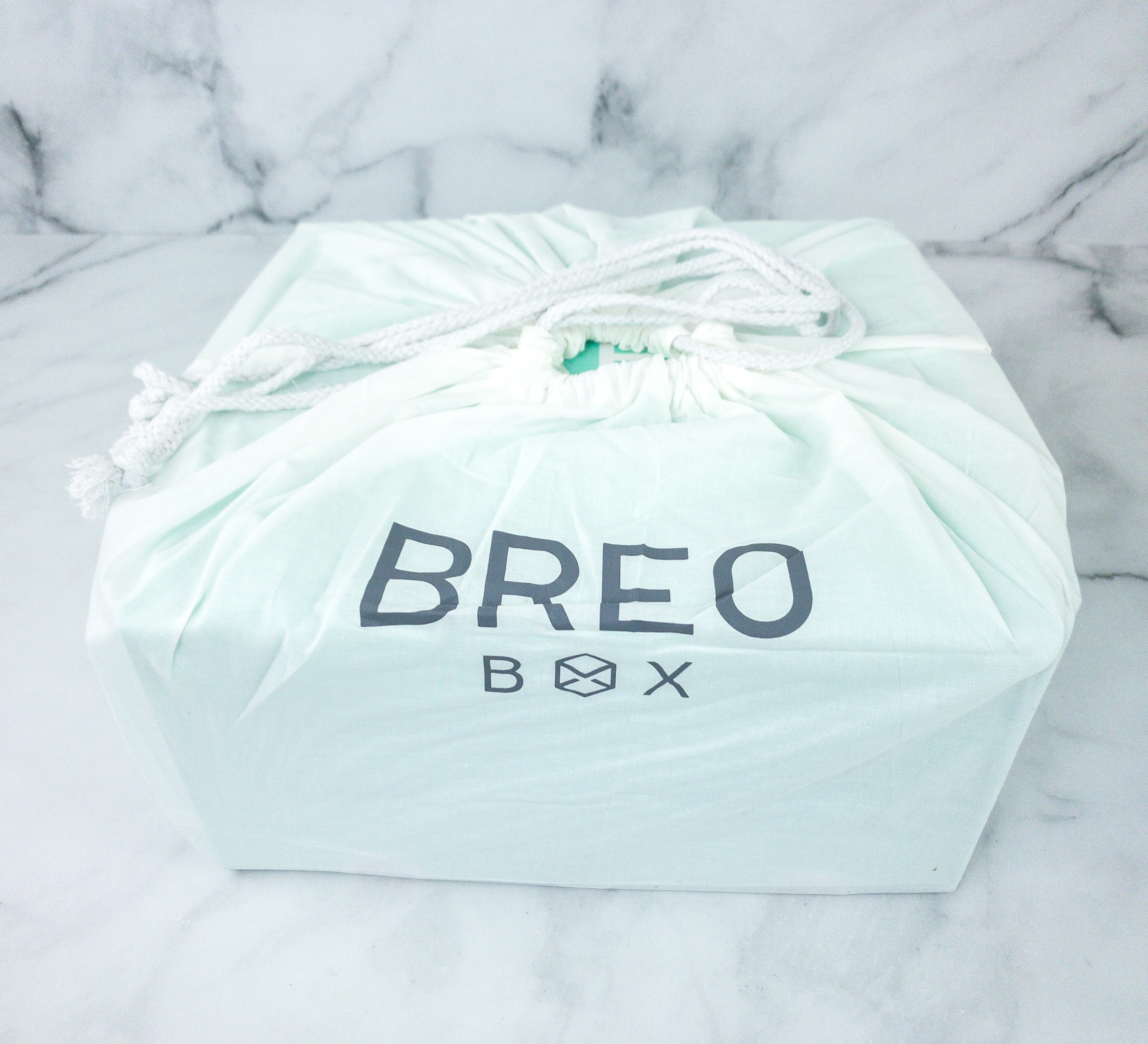 The box is placed inside a dust bag with the box's name printed on it.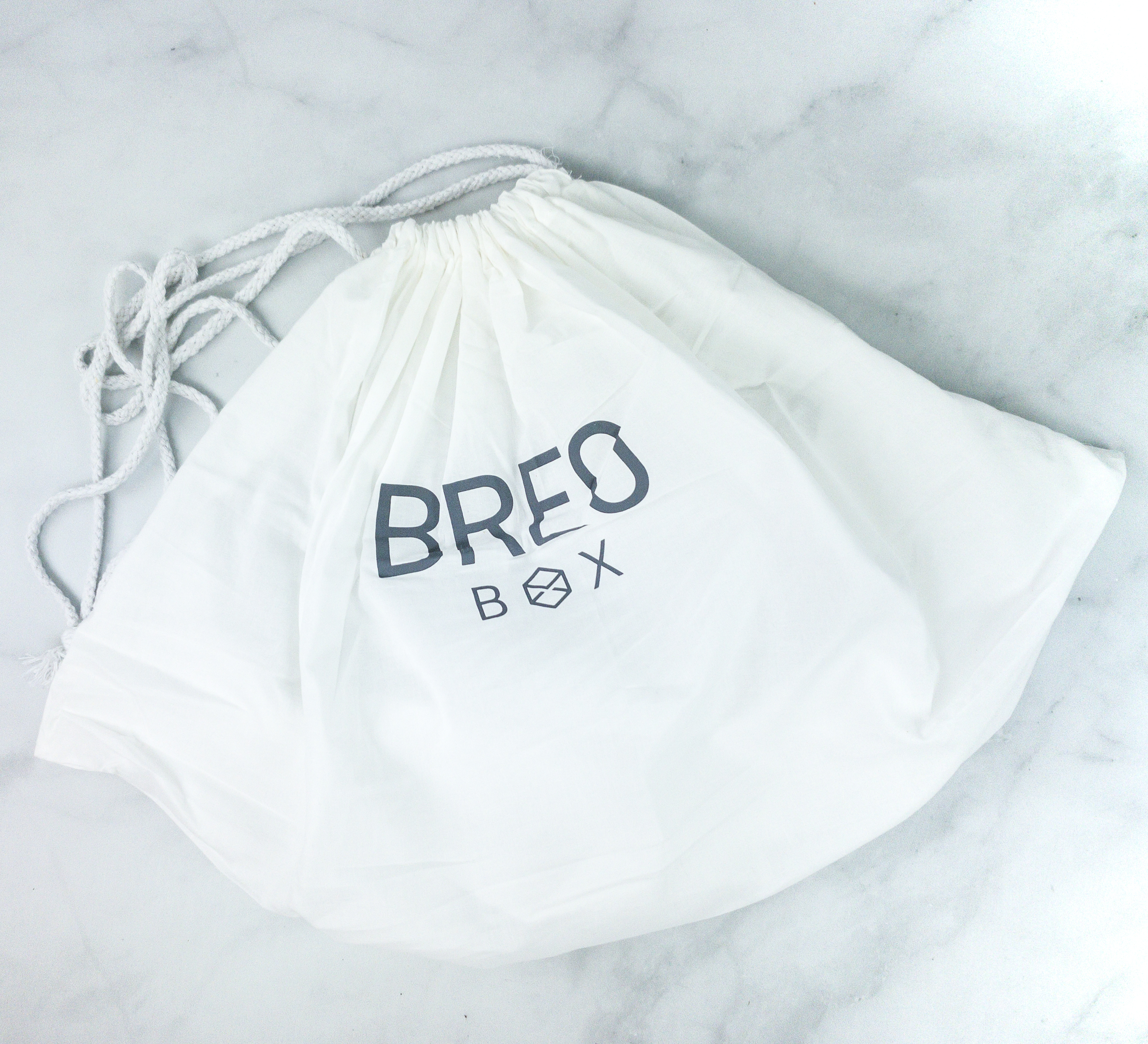 The dust bag is reusable as well.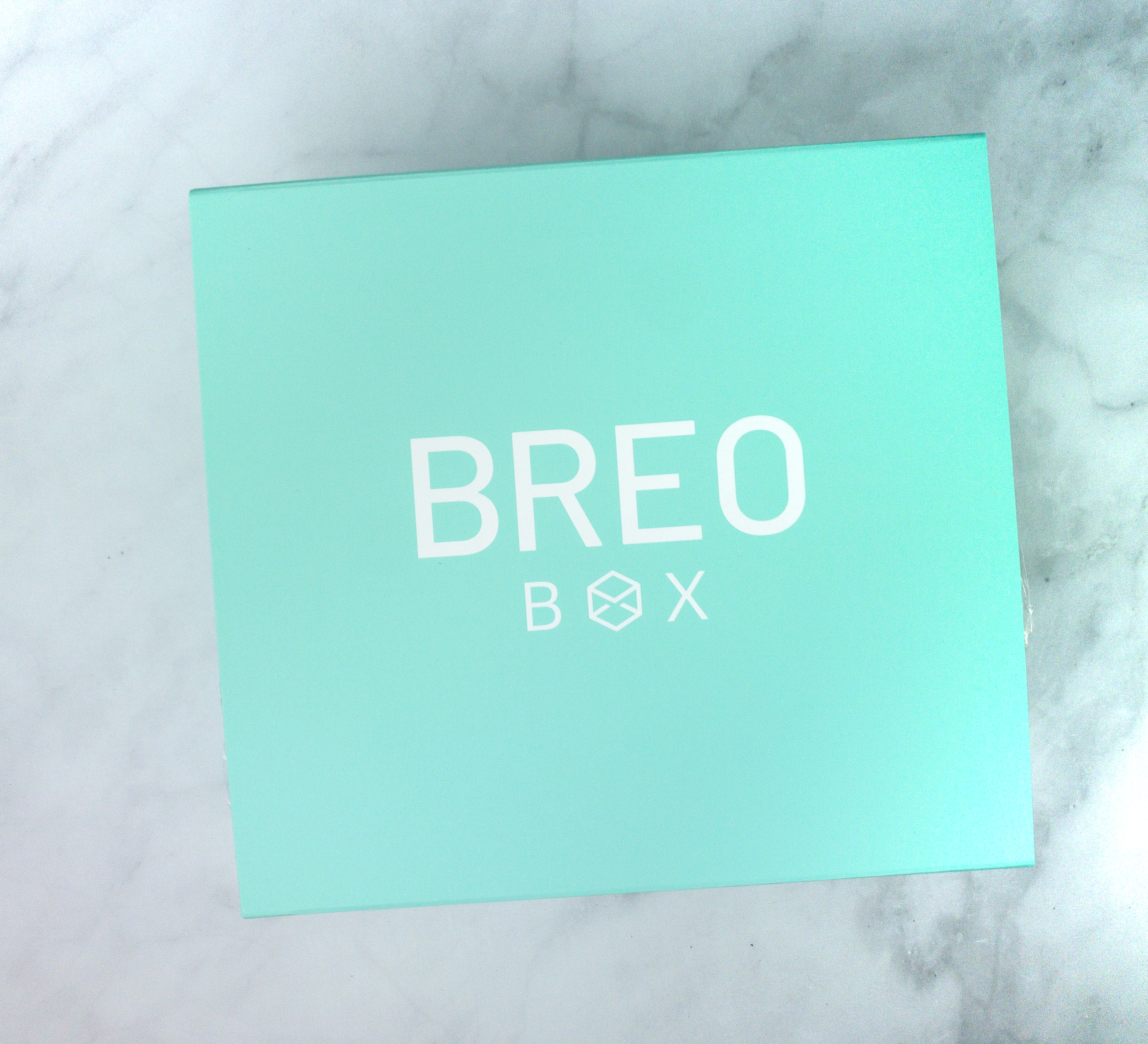 My box this quarter is in mint green. It looks cool and refreshing to the eyes!
They replaced the wooden box with a sturdy cardboard box.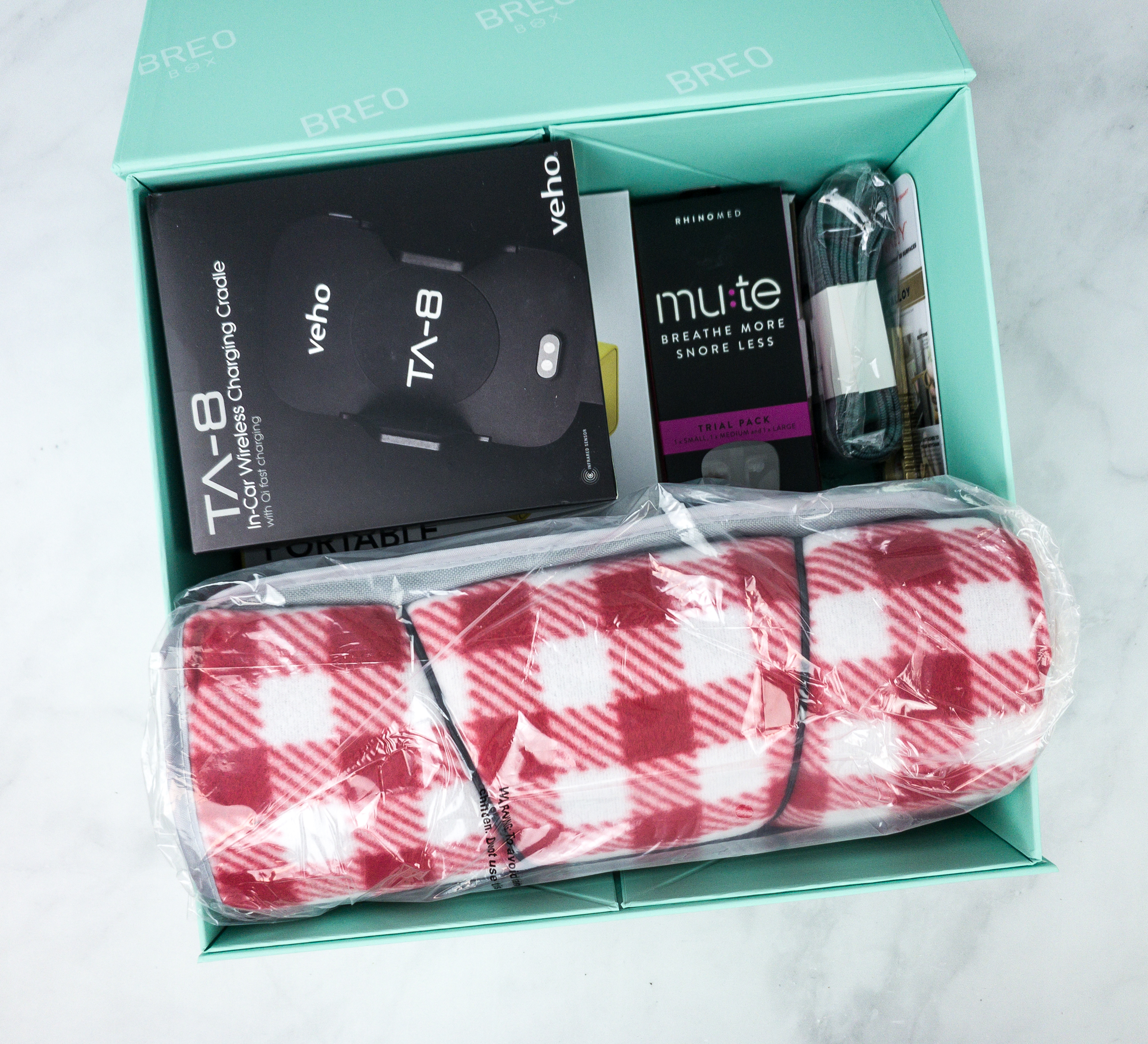 The items were neatly stacked inside. Most of them came in their original packaging.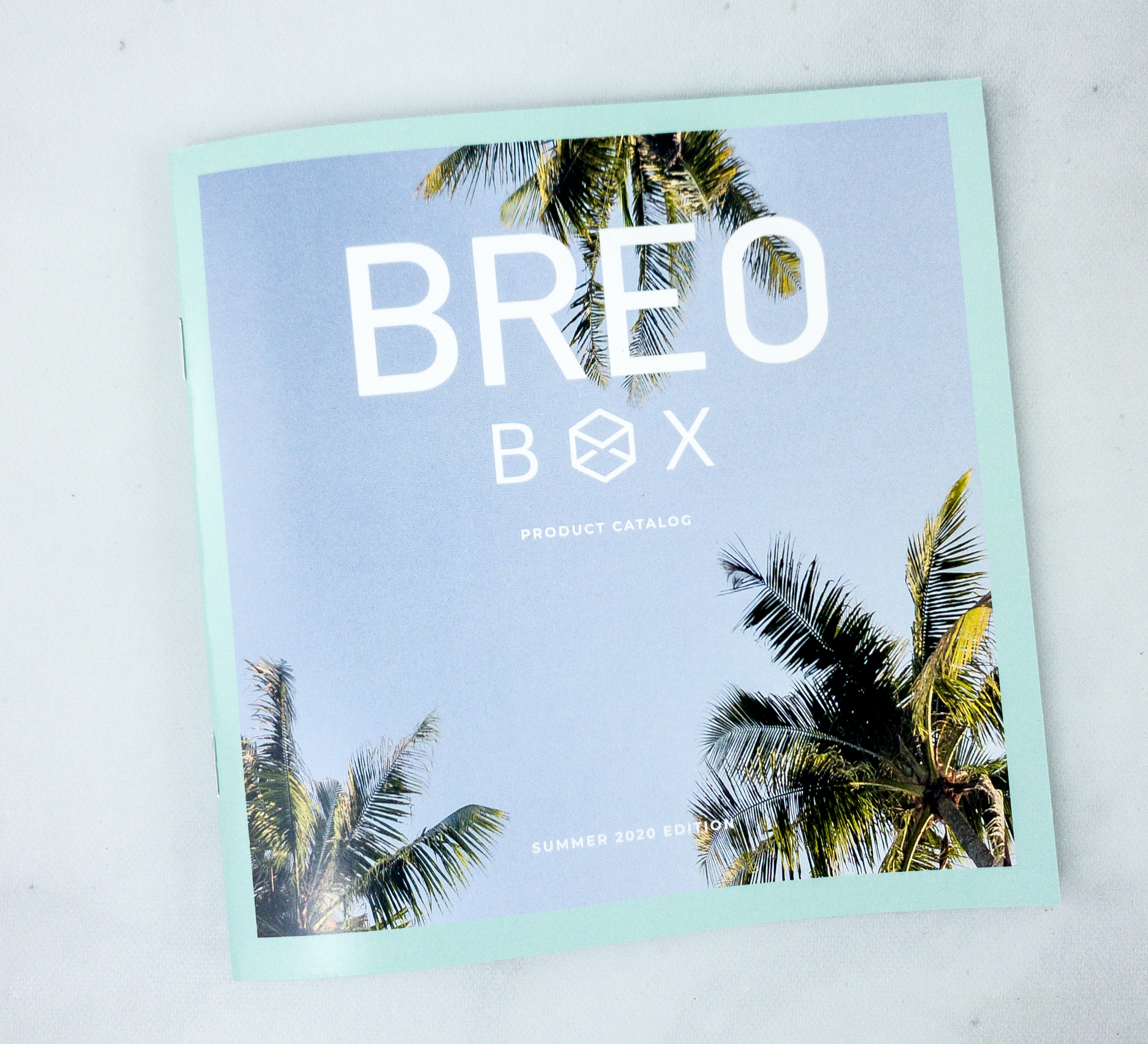 The sleek information card is also replaced by a product catalog. It's your guide to this quarter's box contents!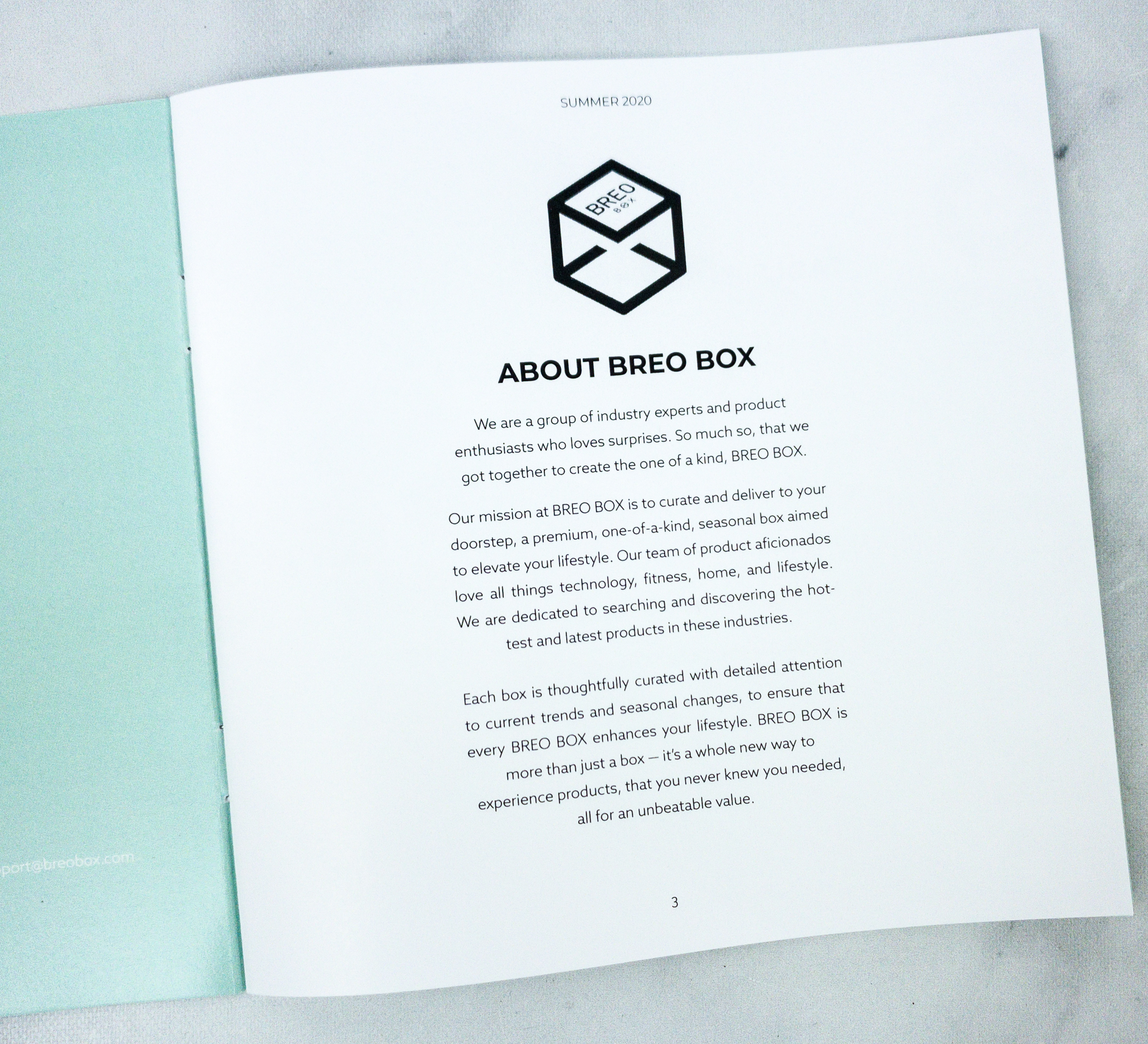 The first page of the catalog tells us about what Breo Box is all about.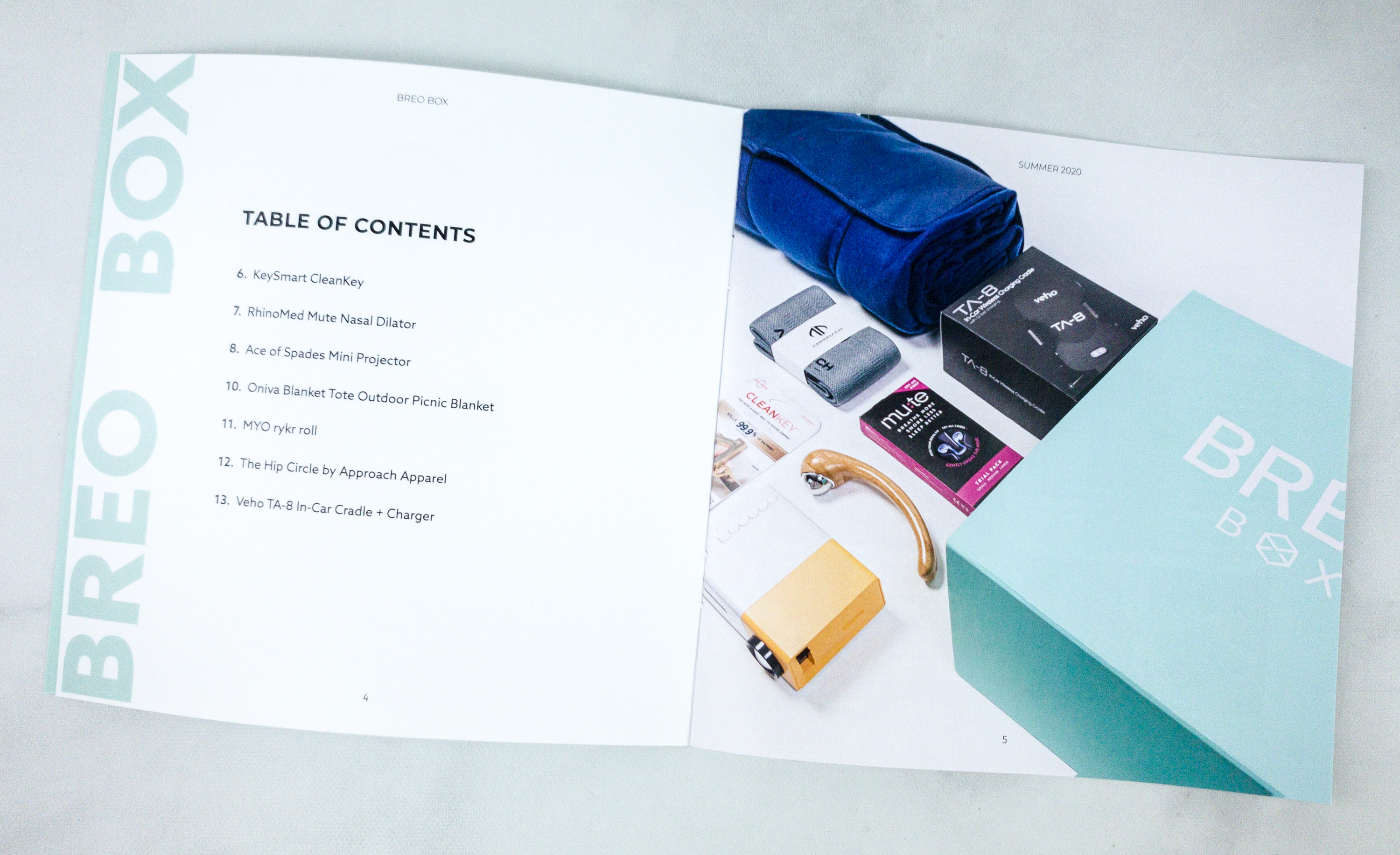 There's a table of contents that gives us an overview of the products.
Each item comes with a photo and description.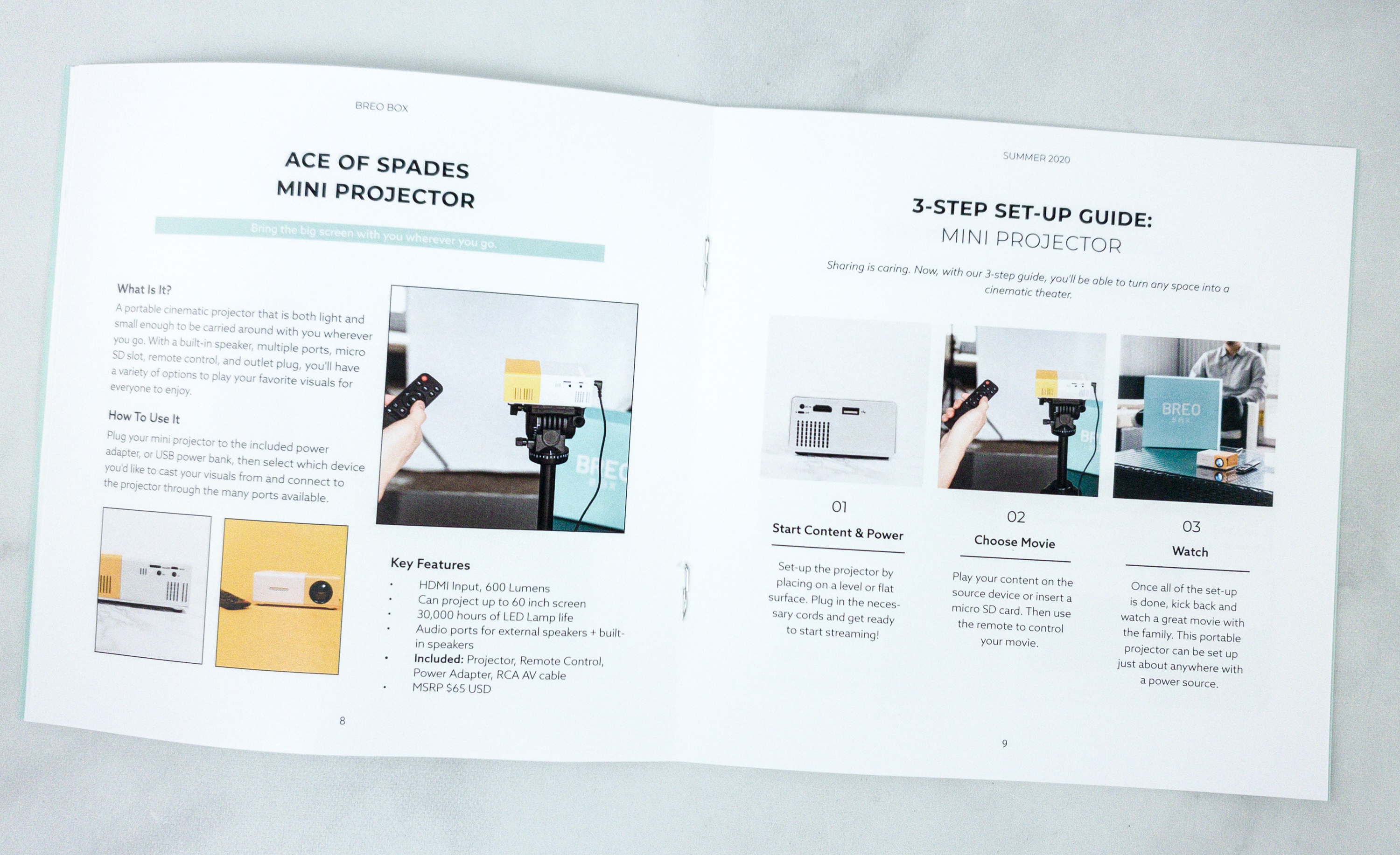 There are also tips on how to use them!
They even included the products' key features.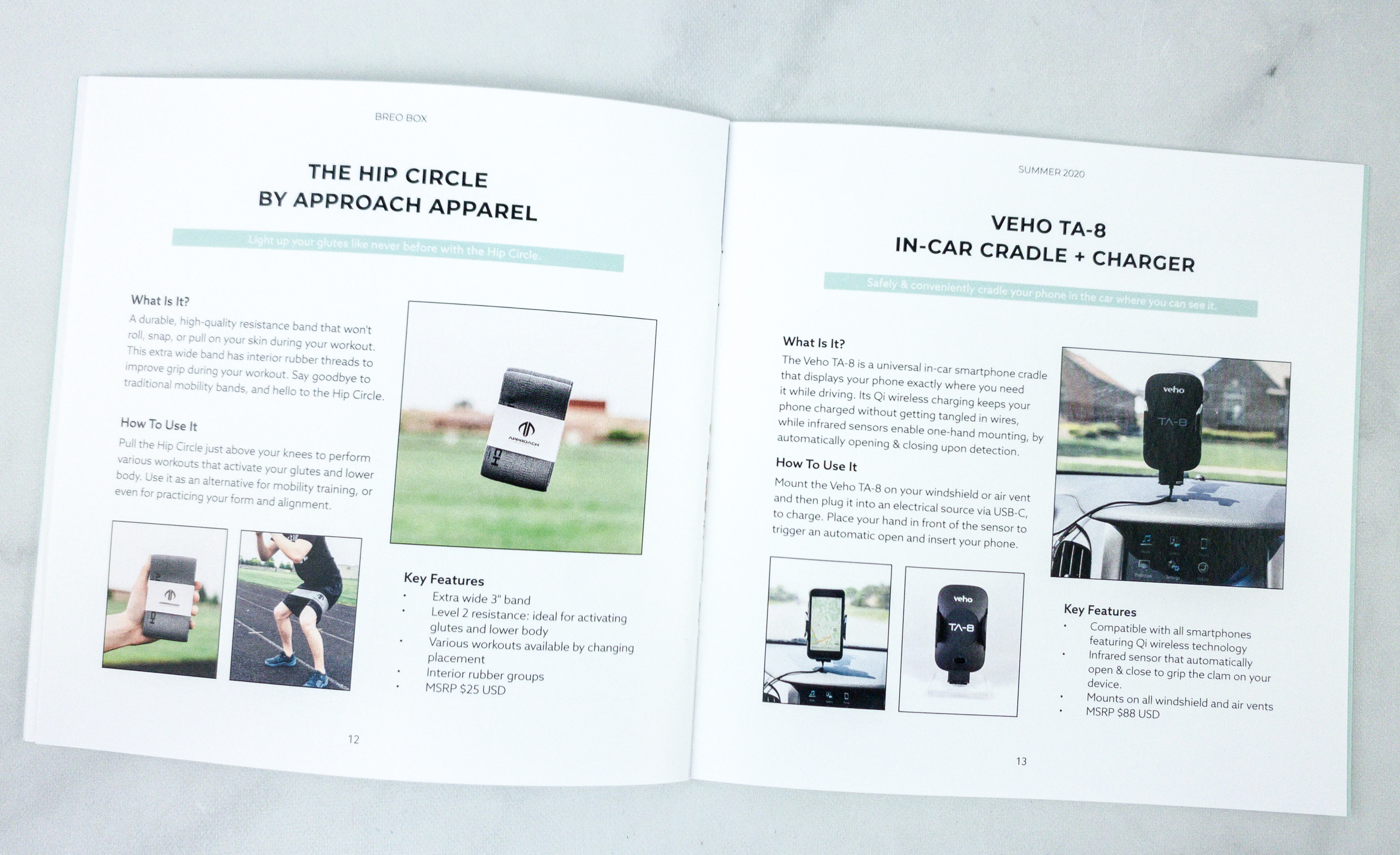 Everything is functional, and thanks to the catalog, it will be easier to figure stuff out!
Everything in my box!
KeySmart CLEANKEY (MSRP $25) You can avoid touching possibly contaminated surfaces like public touchscreens, door handles, levers, buttons with the help of this hand tool. It's shaped like a key and made with 260 brass alloy!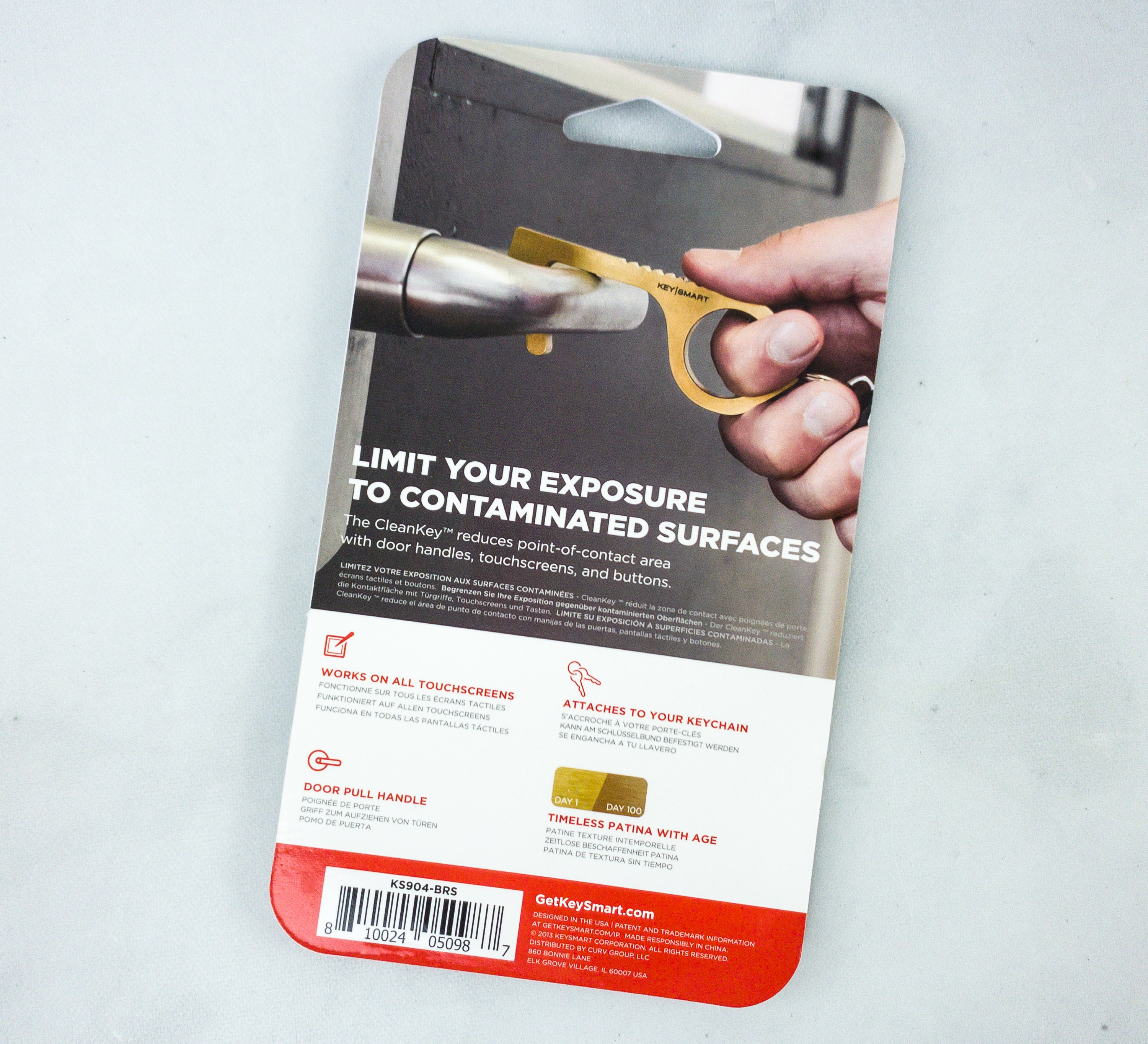 What's great is that it works on all kinds of touchscreens and it can be easily used to pull door handles as well.
The ergonomic design makes it easy to grip and hold.
It's also easy to carry as you can easily attach it to your keychains or to a retractable carabiner.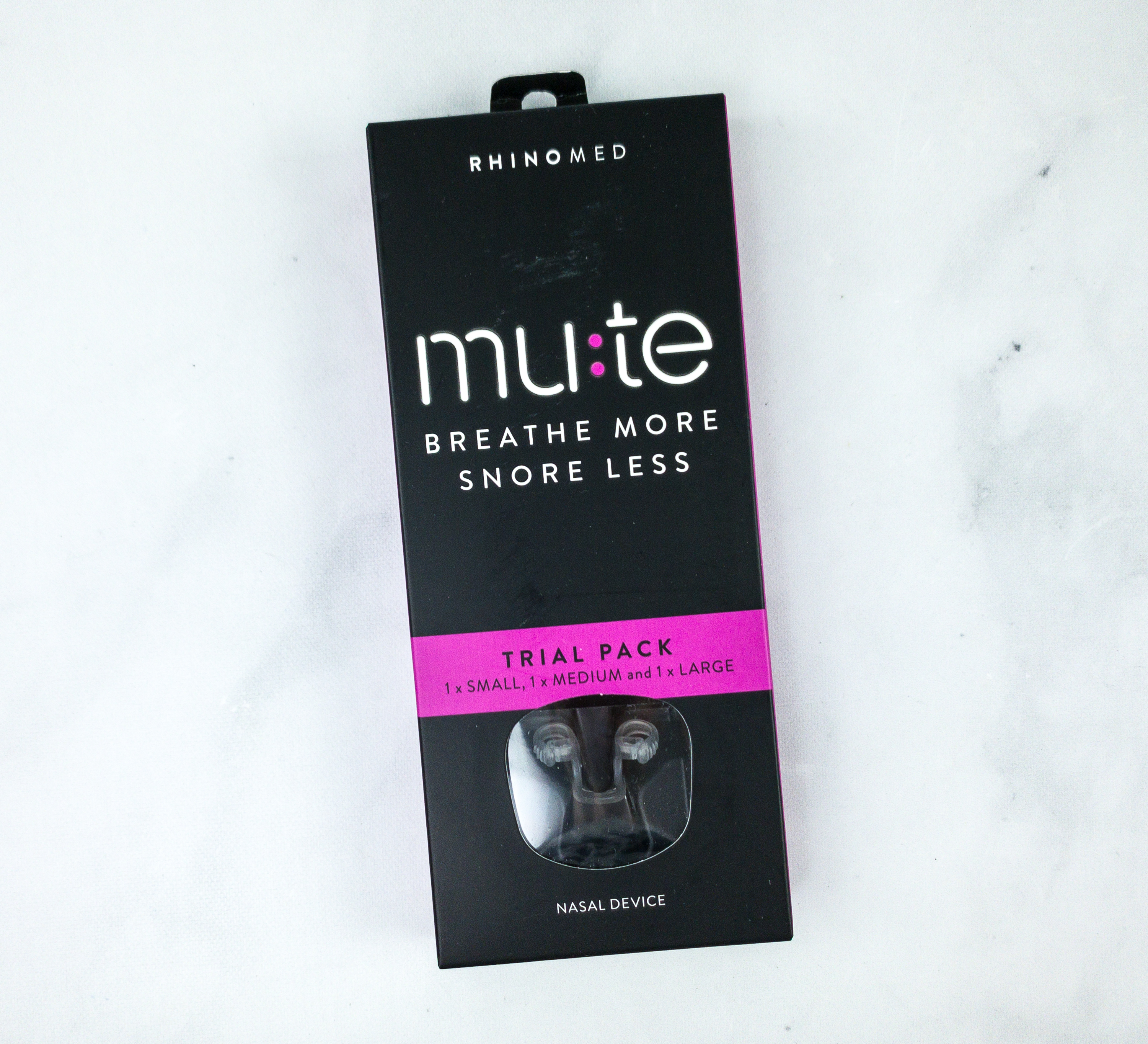 RhinoMed Mute Nasal Dilator (MSRP $20) It's a nasal dilator designed to reduce snoring. It gently opens the nasal passages and prevents airway collapse!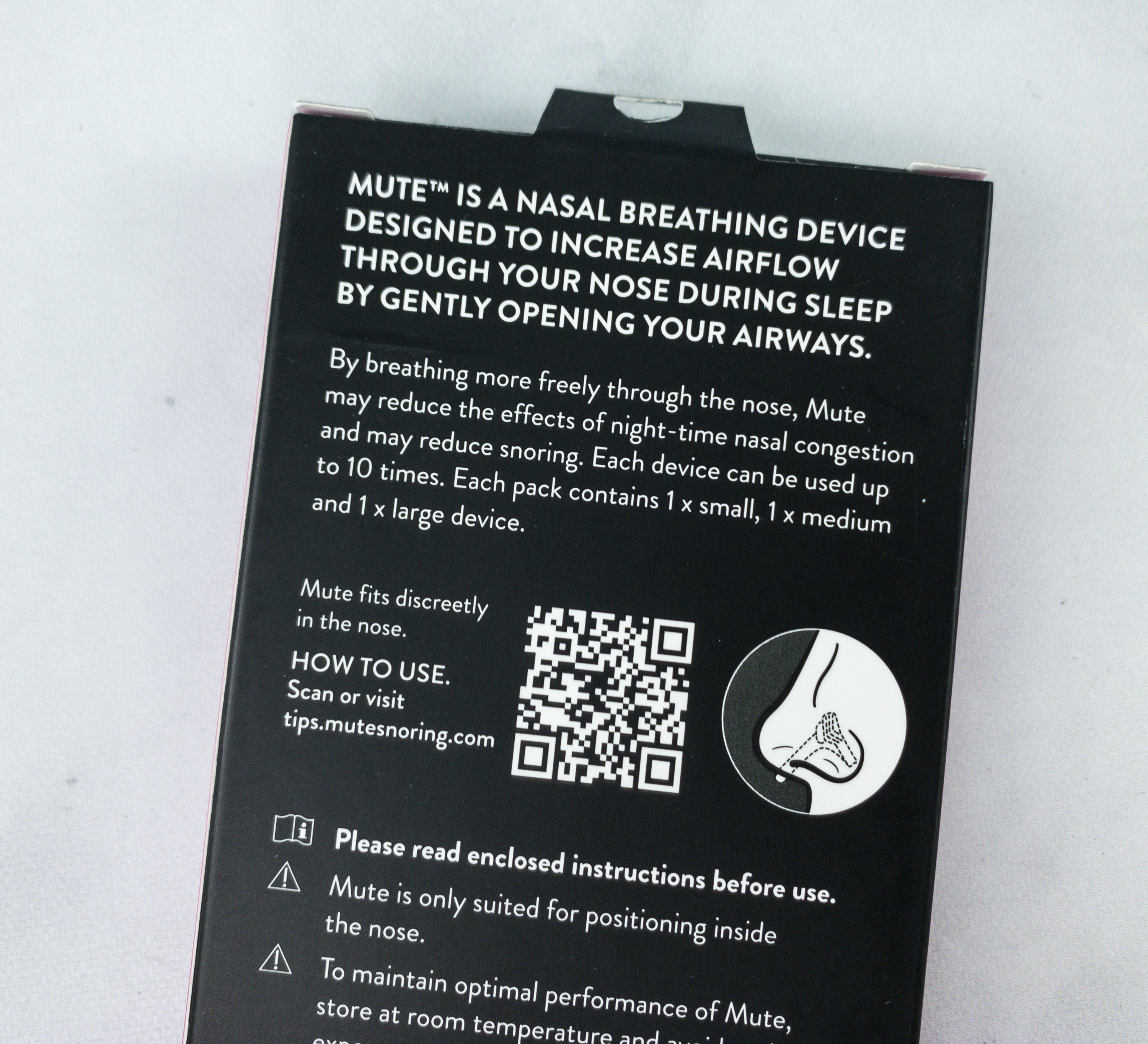 The back of the packaging also includes more information about the product. Mute may reduce the effects of night-time nasal congestion and will help reduce snoring.
The nasal dilators are easy to use, flexible, lightweight, and reusable up to ten times. You can also buy the trial pack first to determine which size fits you best. 
The pack contains one for each size: small, medium, and large, each also has individually-adjustable nostrils stents.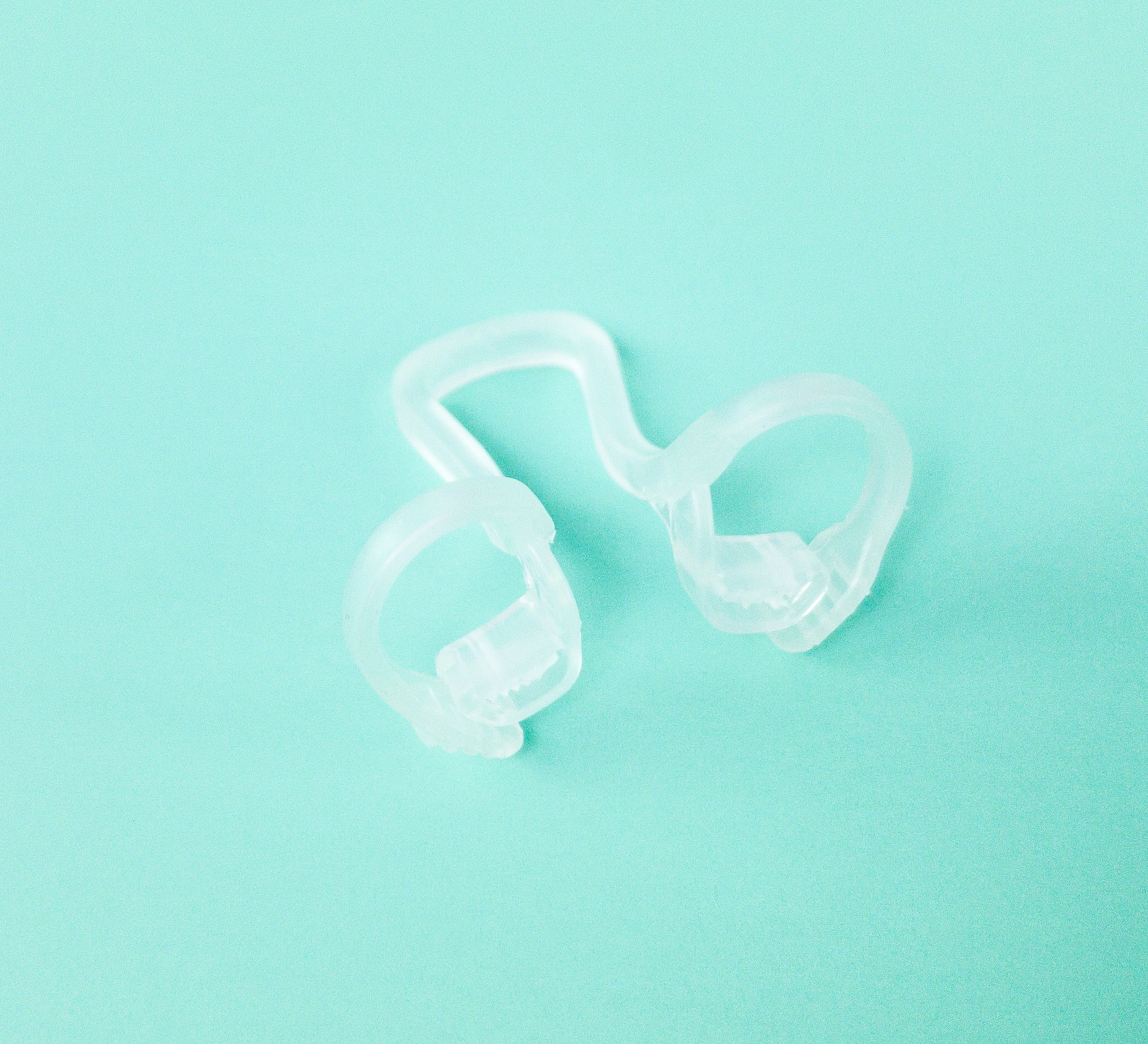 It increases airflow through the nose and it's better to use compared to nasal strips.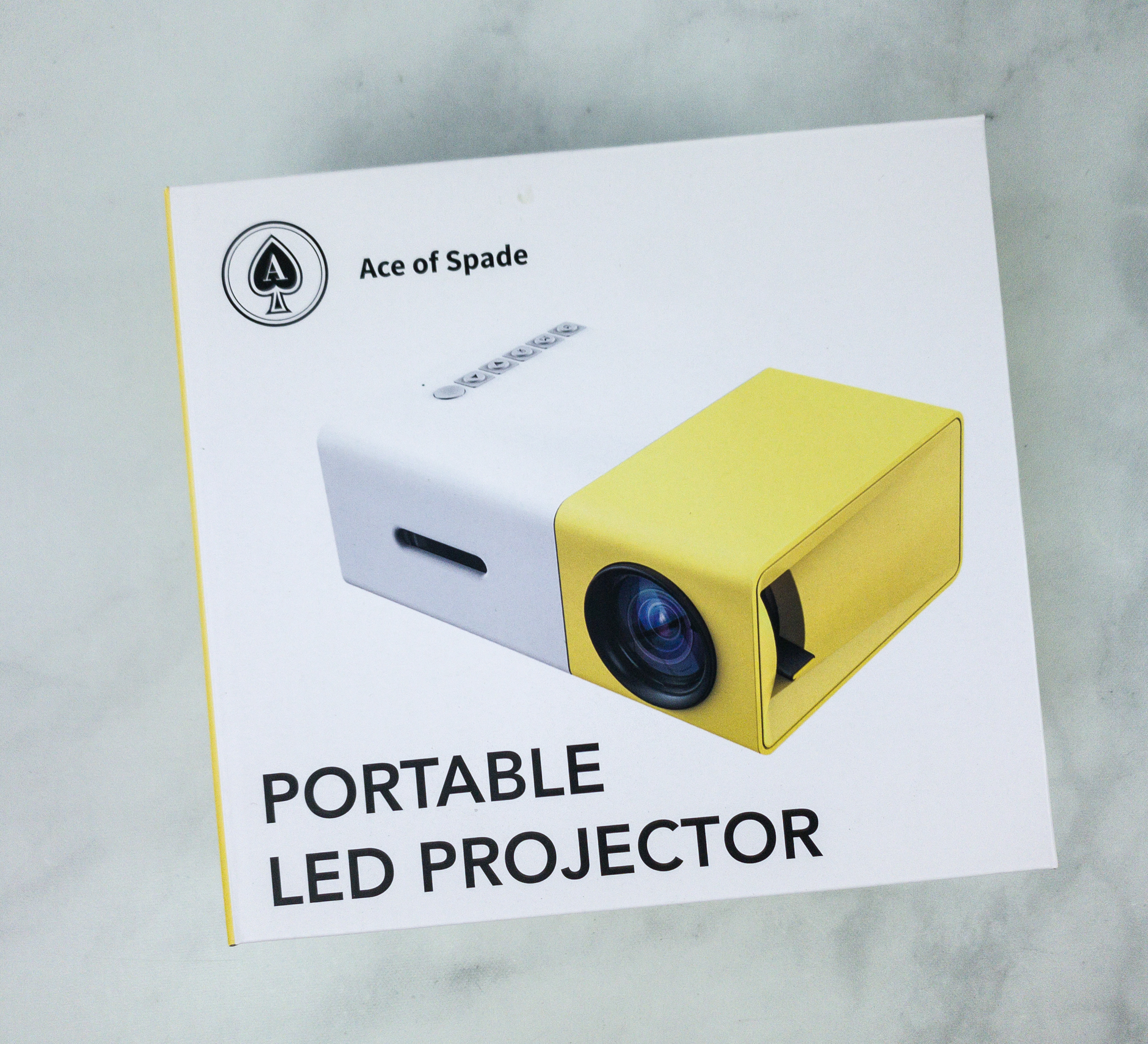 Ace of Spades Mini Projector (MSRP $65) I also received a pocket-sized projector! I am really excited about this one as I can use it for a more fun viewing experience. It measures 11.9cm x 8.6cm x 4.8cm and weighs only 0.29kg, which is not much bigger than a smartphone!
It supports audio files with formats MP3, WMA, OGG, AAC, FLAC, APE, and WAV. It also works for AVI, MKV. MOV, FLV, MP4, MPG, 3GP, VOB, RMVB, RM video formats. It also works for TXT files, and picture files JPG, BMP, and PNG.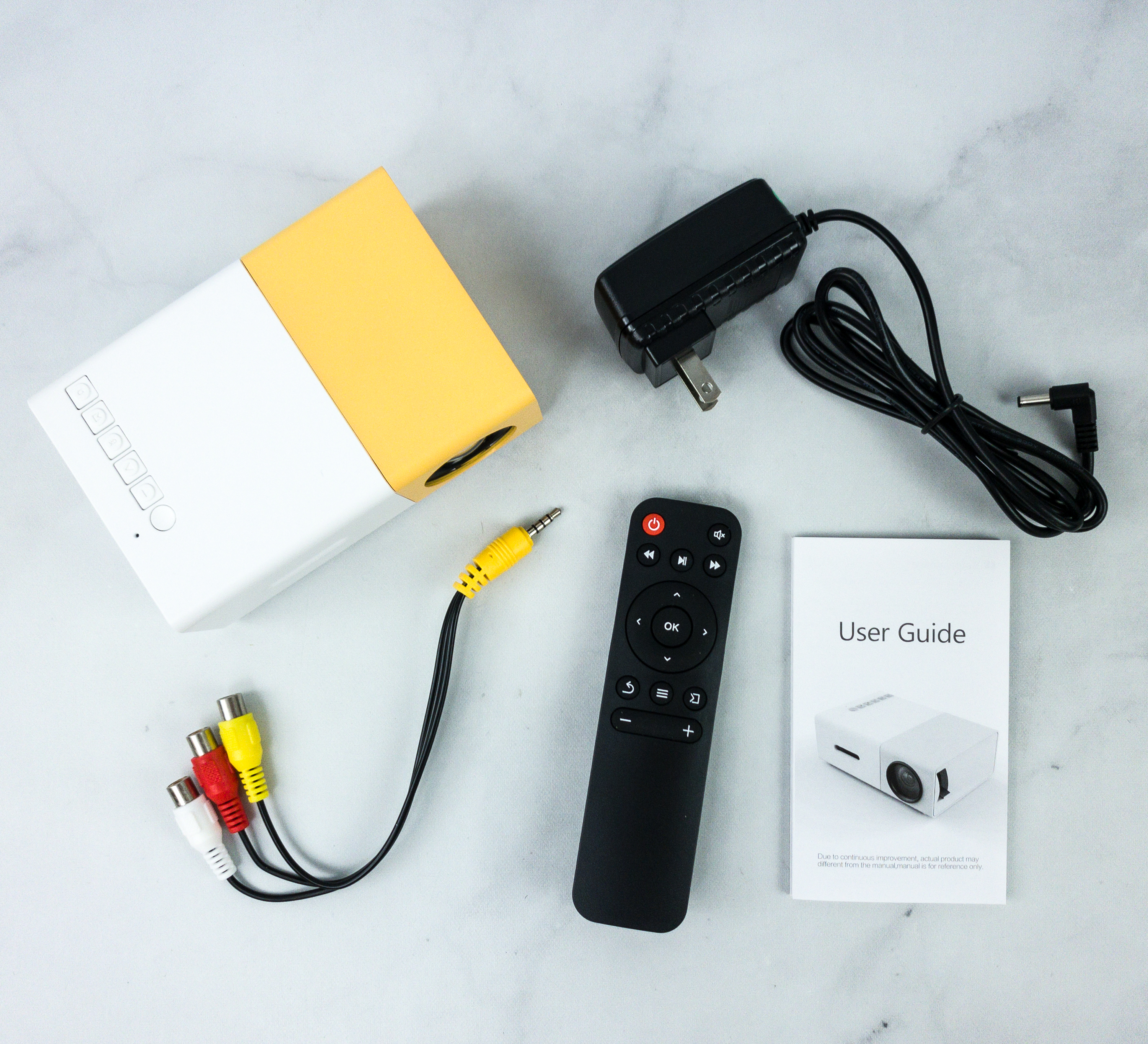 The box contains the mini projector, AV cables, a power adapter, remote control, and a user guide.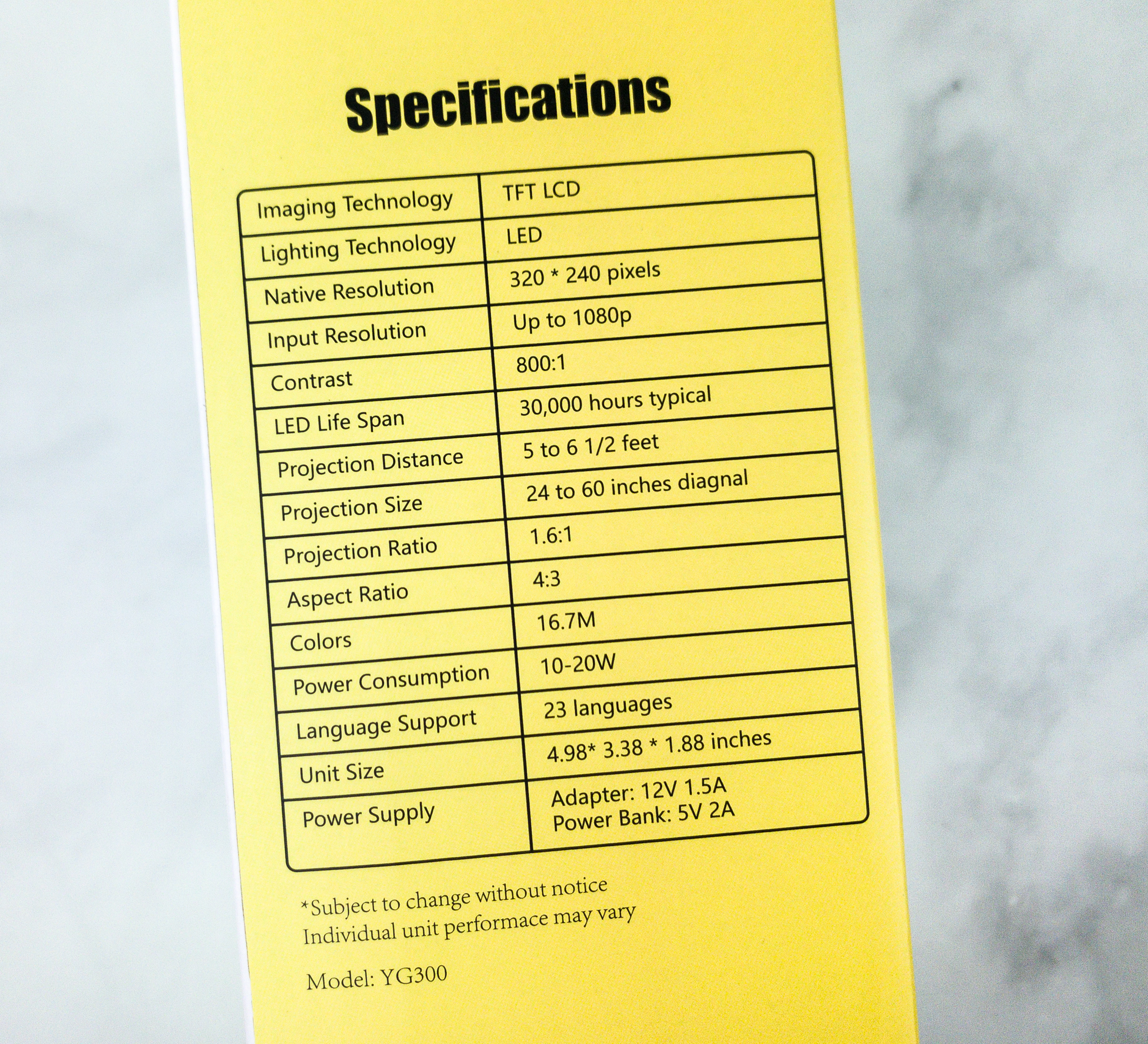 It's the model YG300. The box lists product specifications.
Here's how it looks like connected to the power adapter and the AV cable.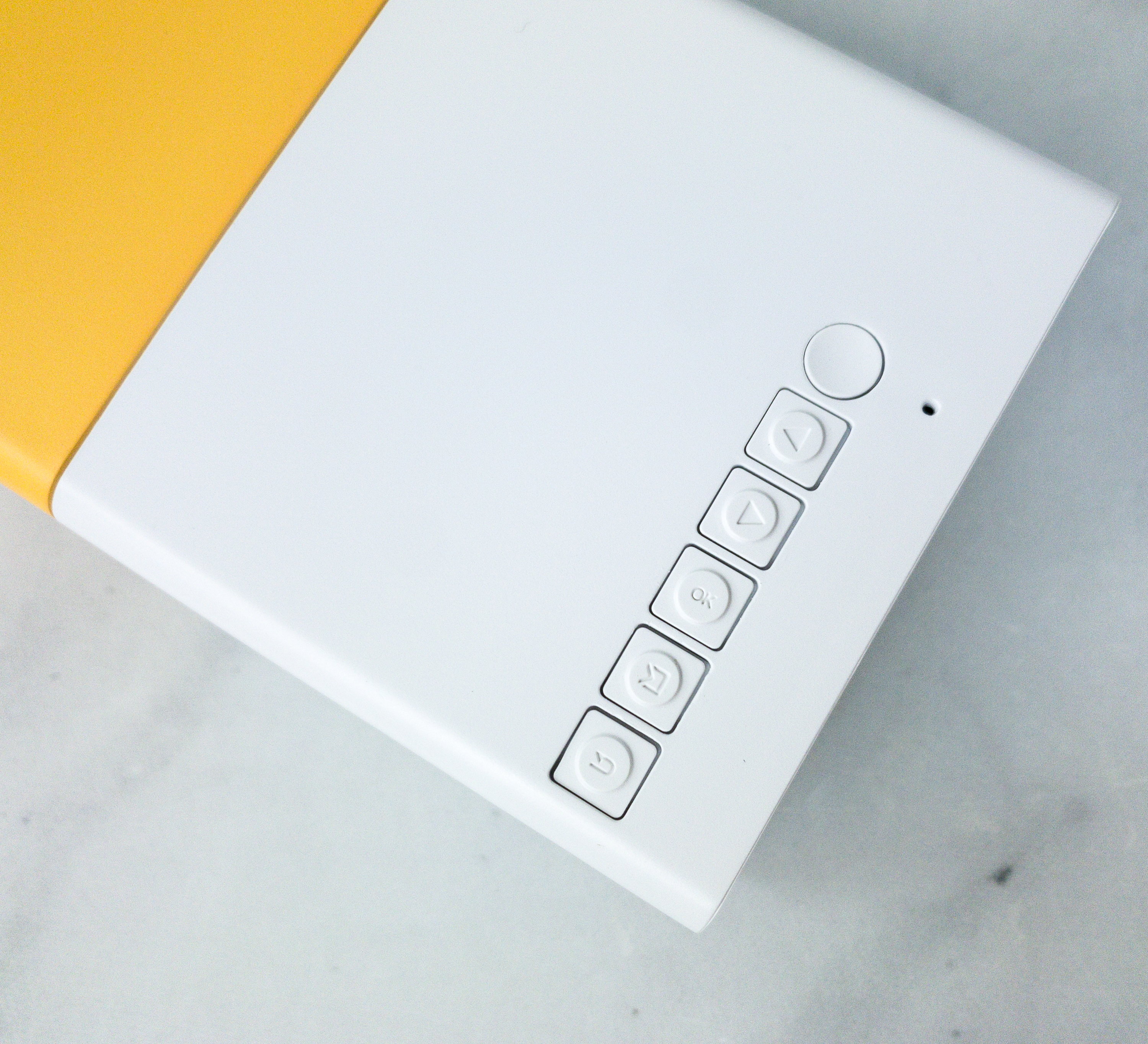 There are also dedicated buttons on top of the projector, in case you can't find the remote control!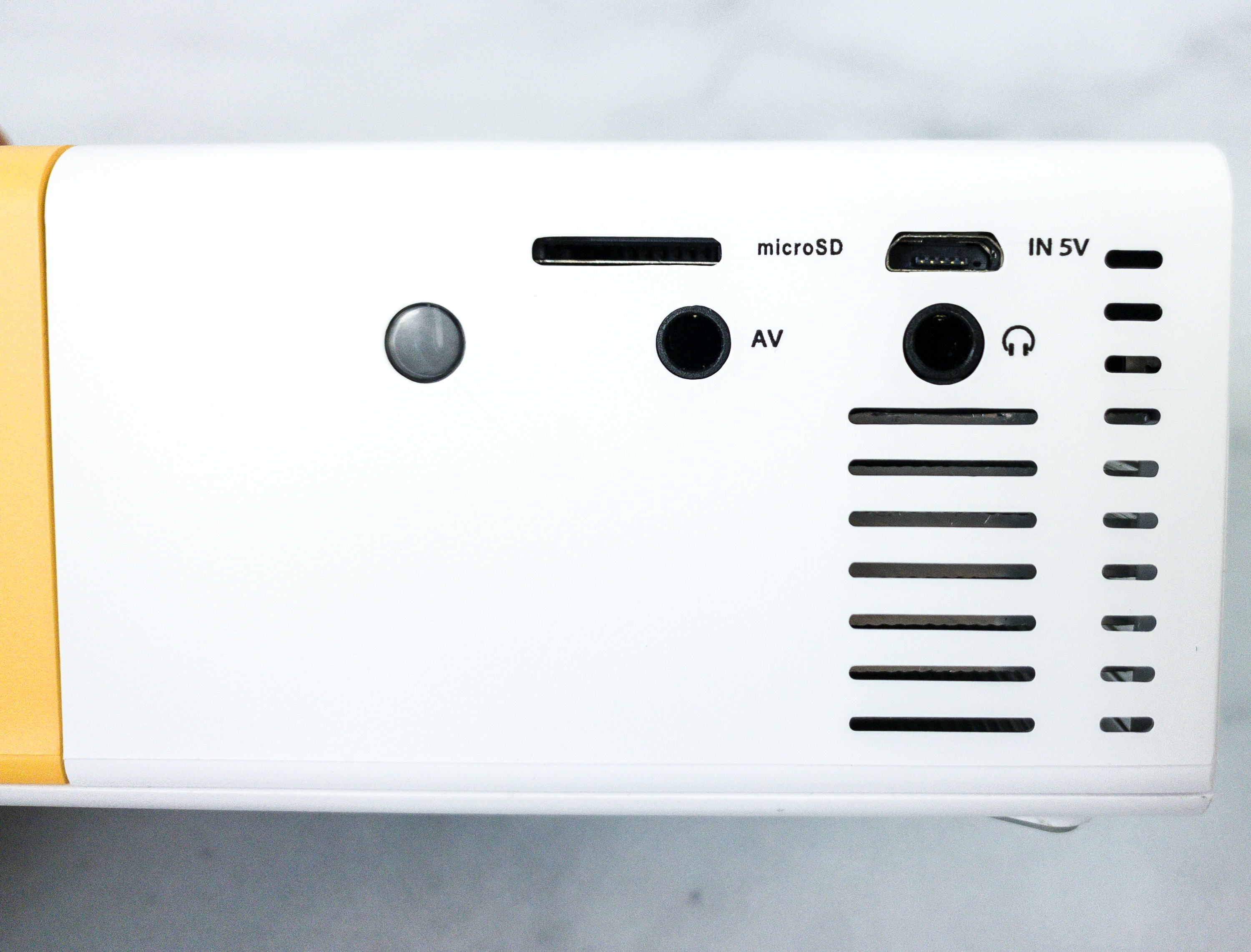 There is also a MicroSD slot, a micro USB port, AV and headphone ports on the side.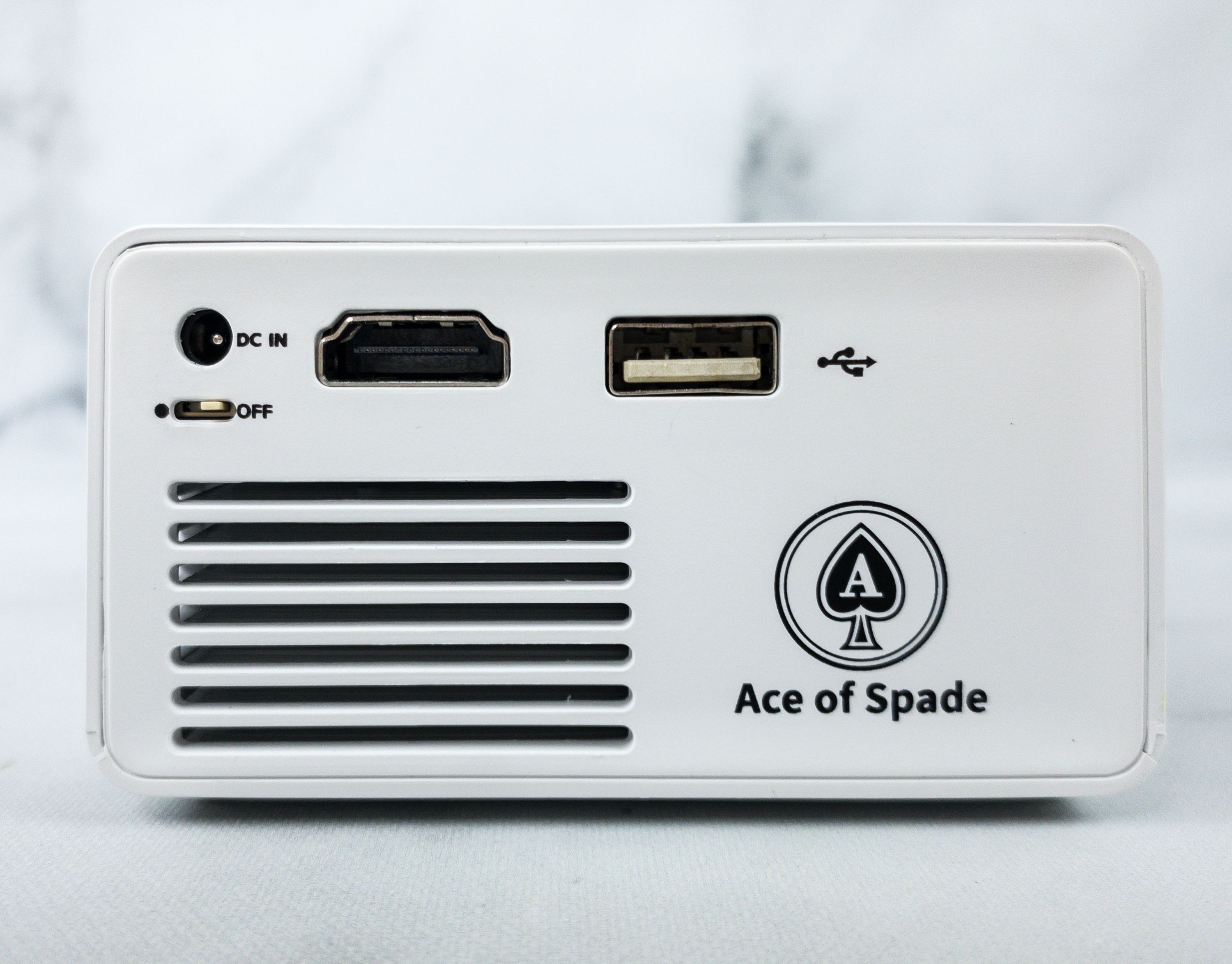 At the back, you will find the power adapter, HDMI, and USB port. There's also an on/off switch. The multi ports make the projector easy to connect to just about everything from smartphones, tablets, DVD players, laptops, game console, USB flash drive, and more!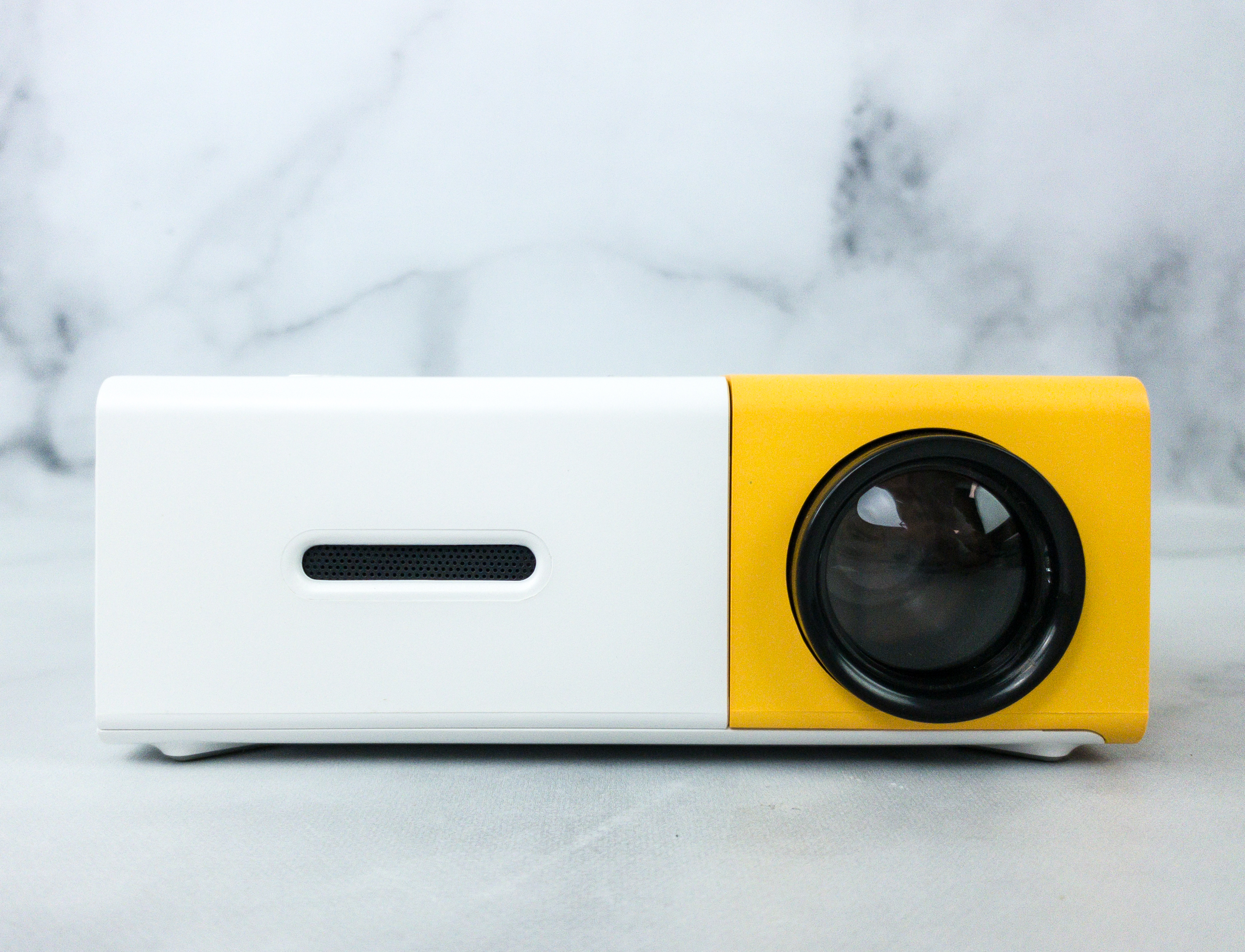 Despite being able to play with most devices, it doesn't have Bluetooth capability/function, and it's not recommended for PowerPoint or business presentations. It's only ideal for home entertainment in dark conditions.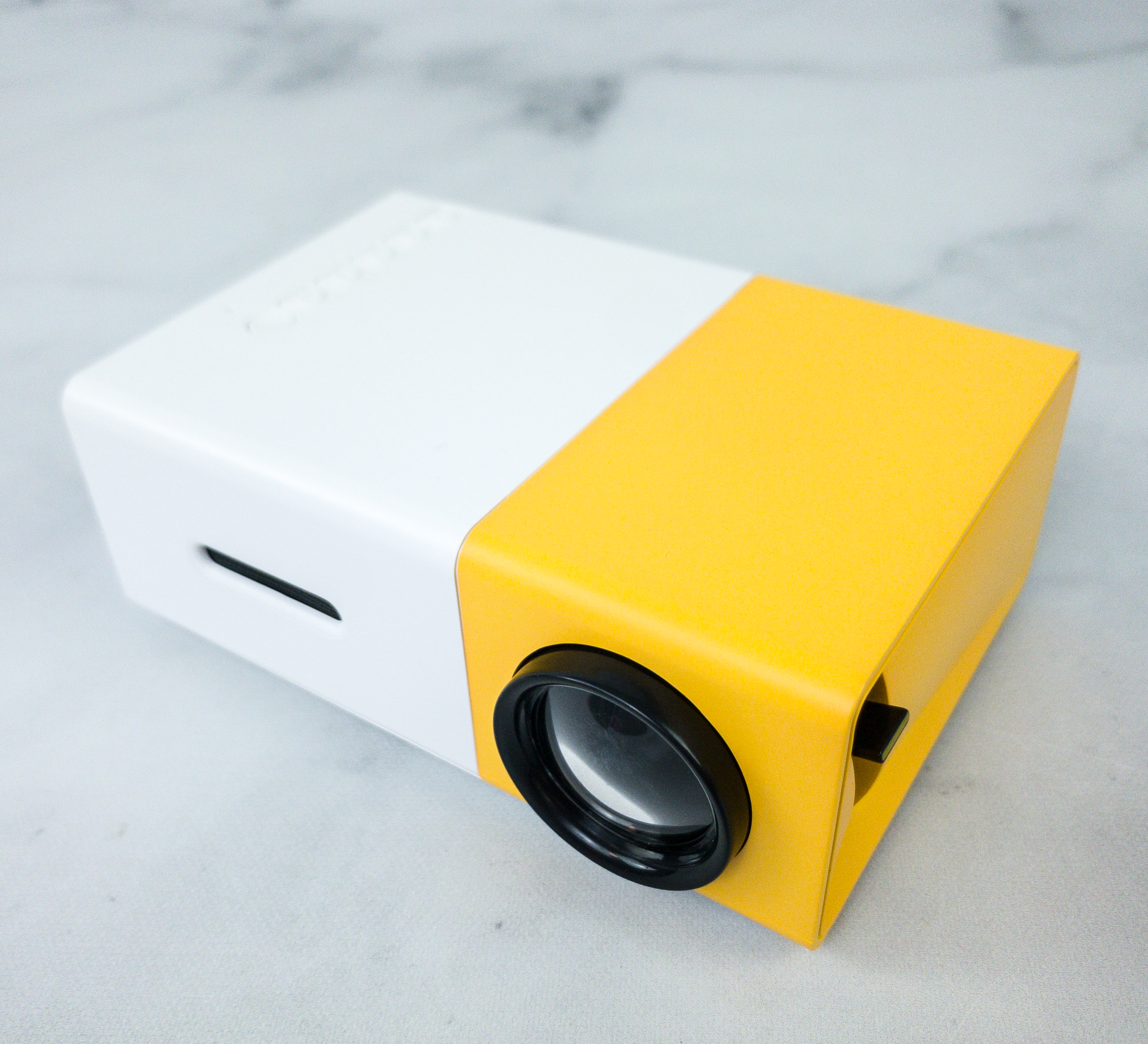 To use, you can connect it with your smartphone, tablets, laptops, or Macbook. You will also need lighting to HDMI, a Micro USB to HDMI, or a Type-C to HDMI adapter which depends on the device you're going to use. devices. Also, the projector doesn't have its own battery so it'll rely on a 5V/2A power source or a power bank.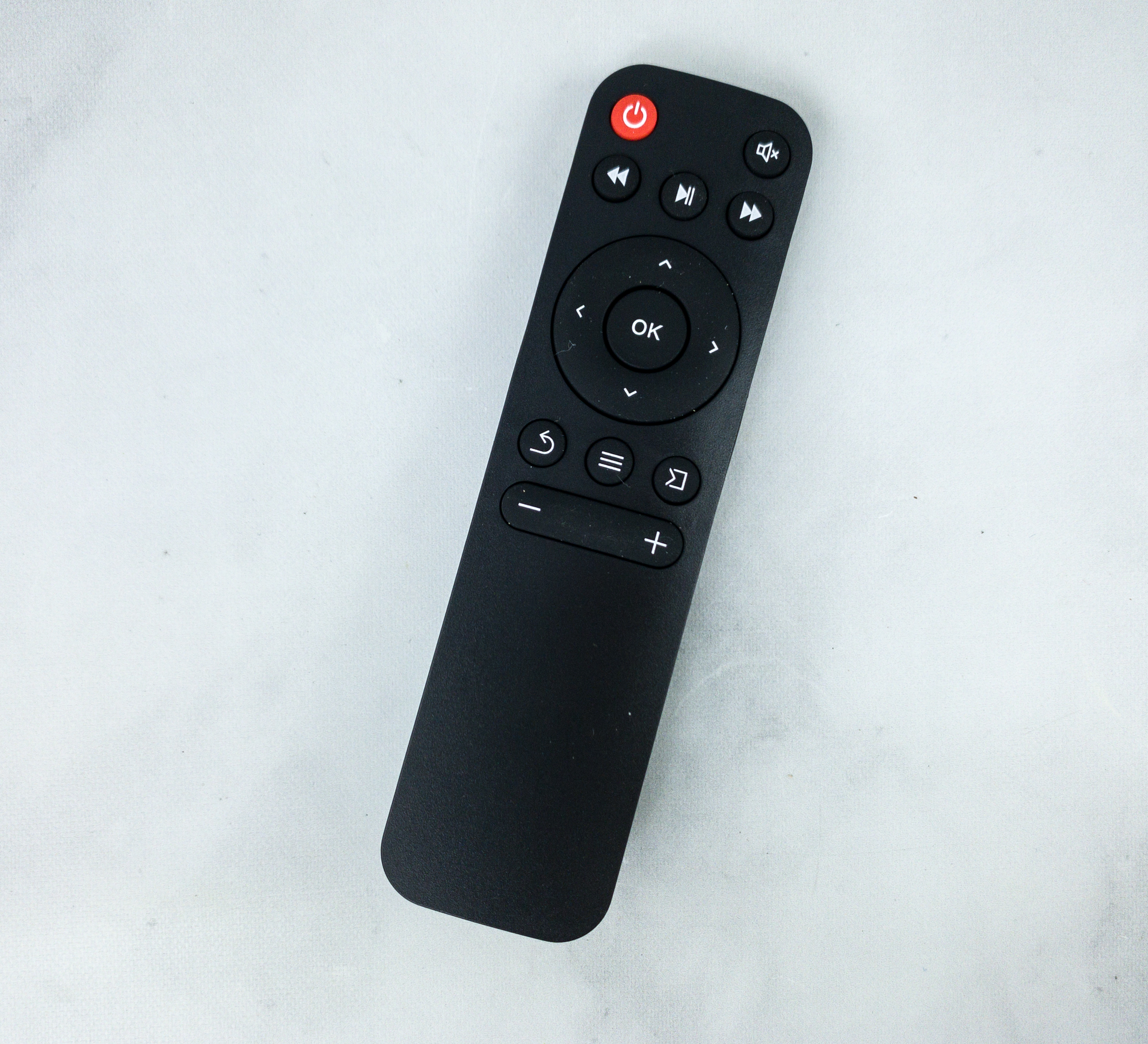 The remote control doesn't contain a lot of buttons, which makes it easier to use.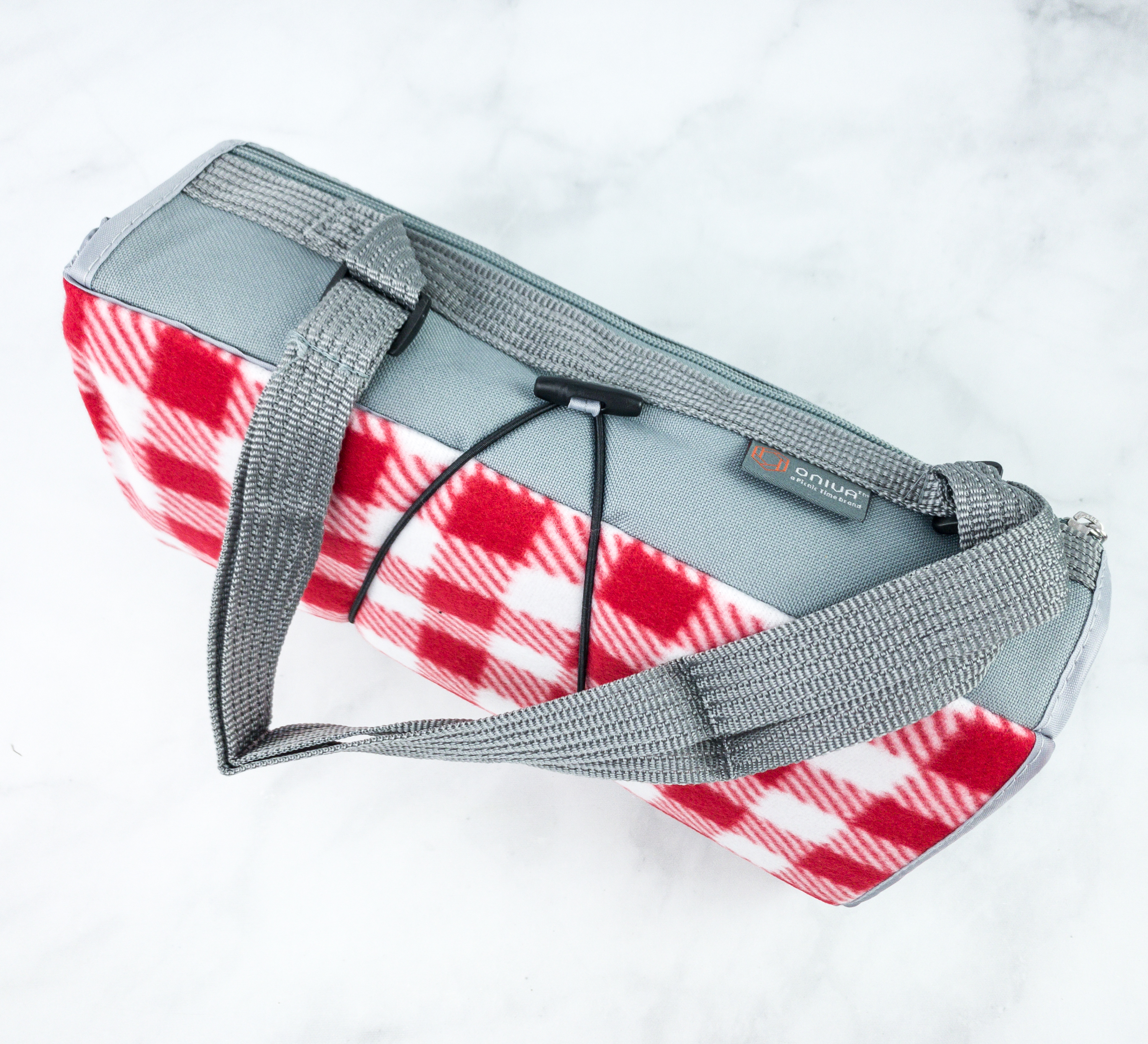 Oniva Blanket Tote Outdoor Picnic Blanket (MSRP $21) This looks like a travel bag, but it's actually an outdoor blanket that folds into a bag for easier carrying!
It's complete with a zipper enclosure on the flap and a hand-carry strap. It'll be great for picnics, outdoor concerts, or even as a car blanket!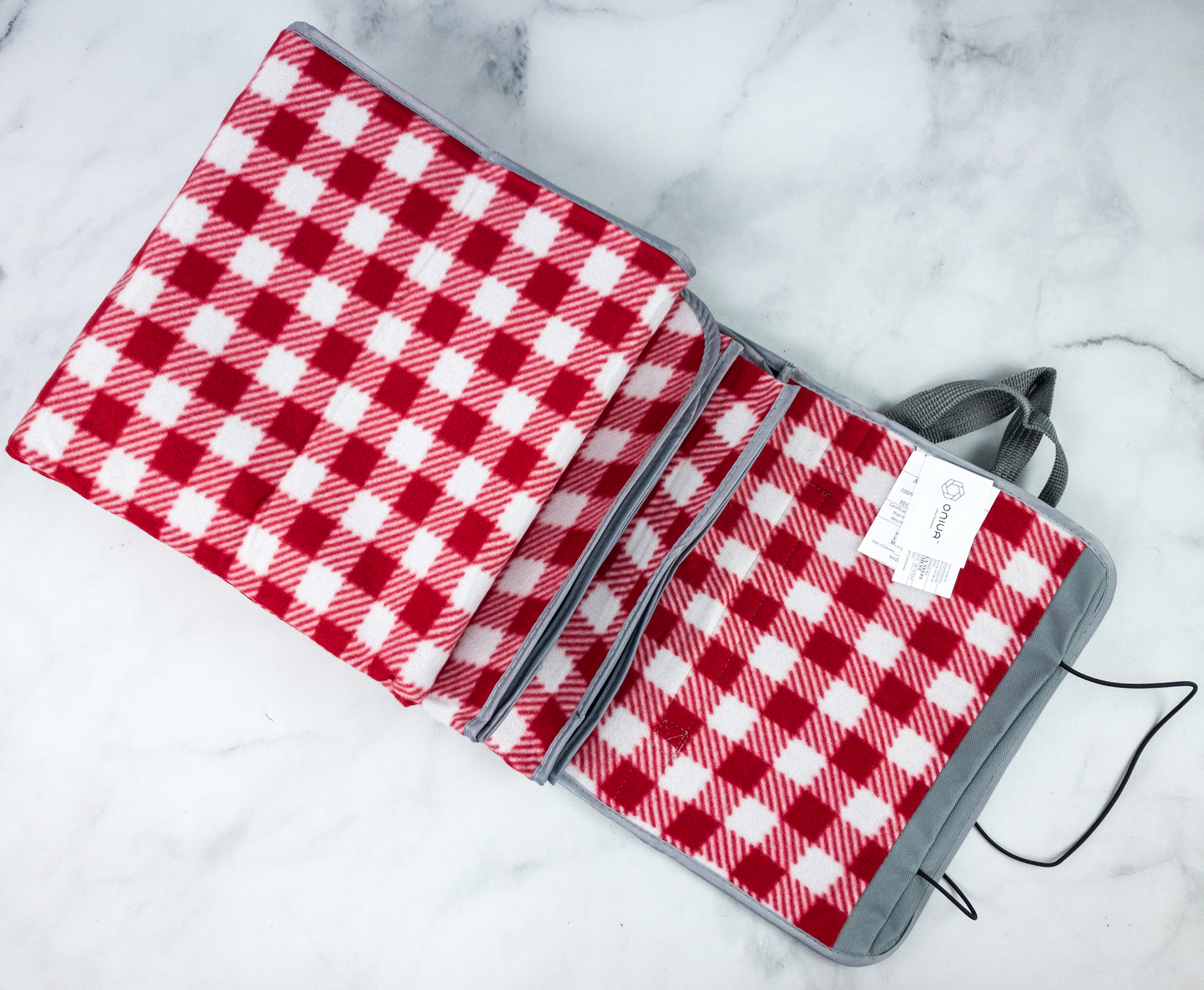 It folds up neatly into an 18″ x 11″ x 5″ tote, while it opens to 70″ x 80″!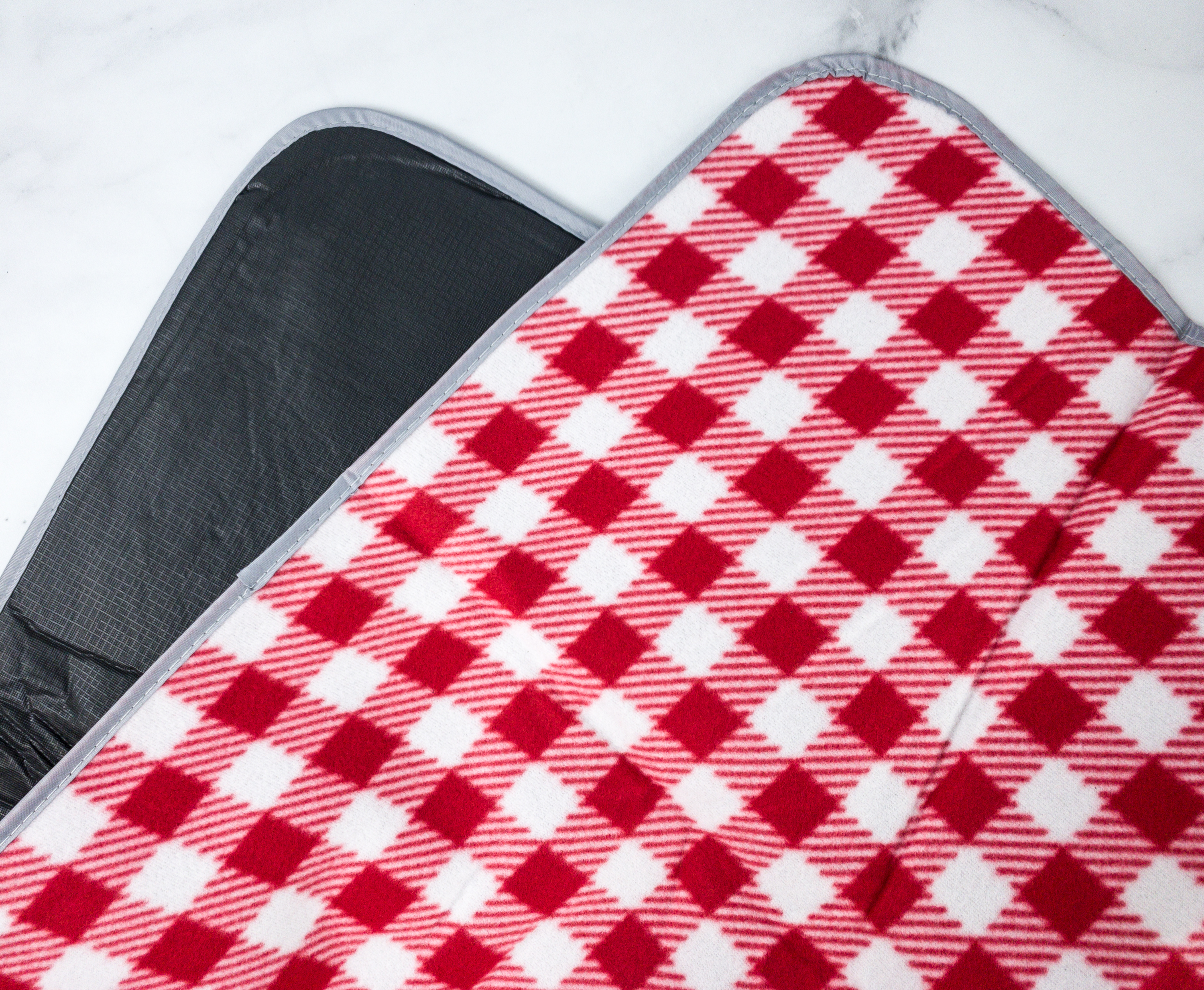 The blanket is made of polyester fleece with a water-resistant backing. It's really soft and comfy!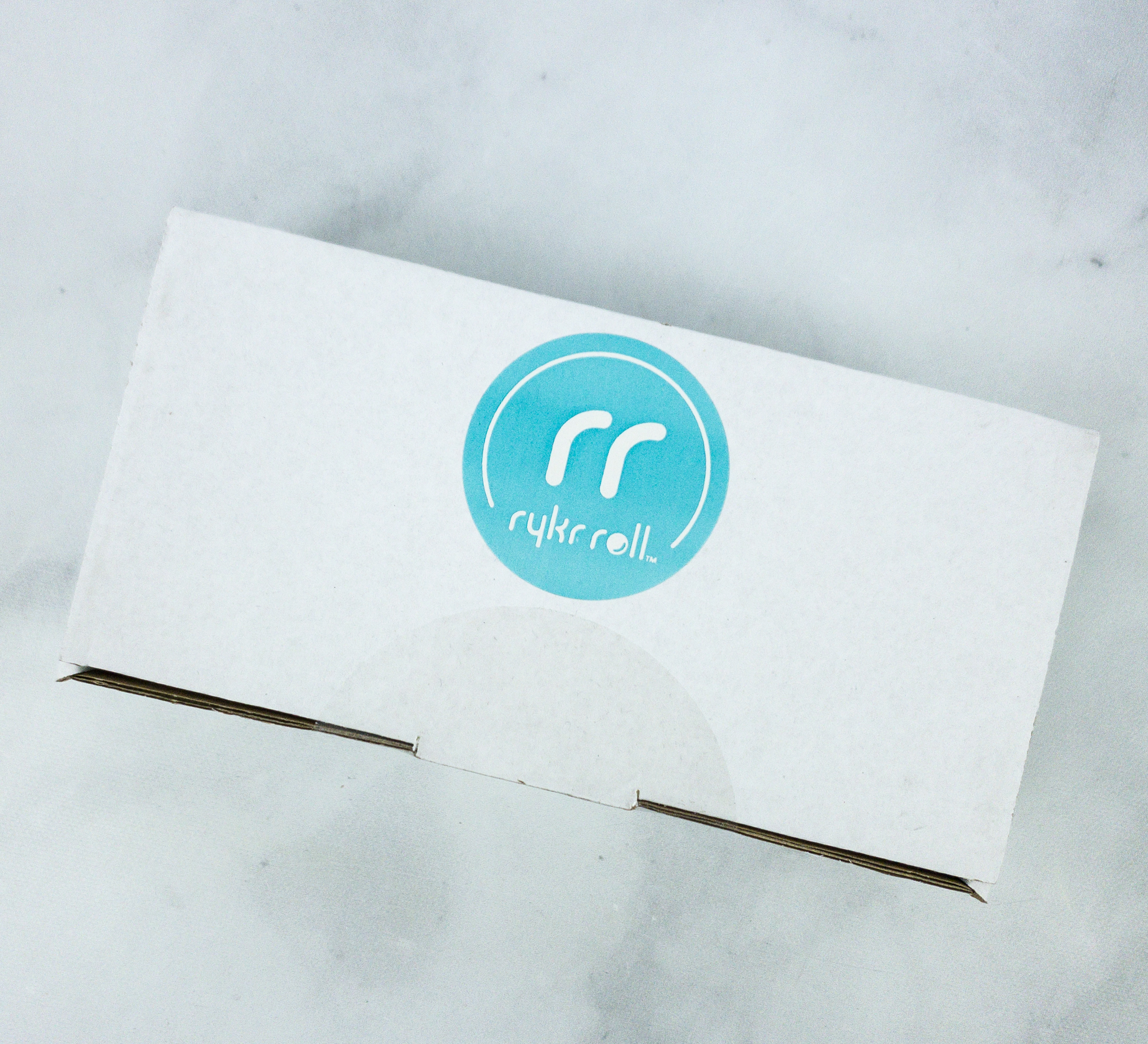 Myo Rykr Roll ($25) It's an easy-to-use self-massager that helps relieve aching muscles and pain, and even promotes body recovery and relaxes back stiffness.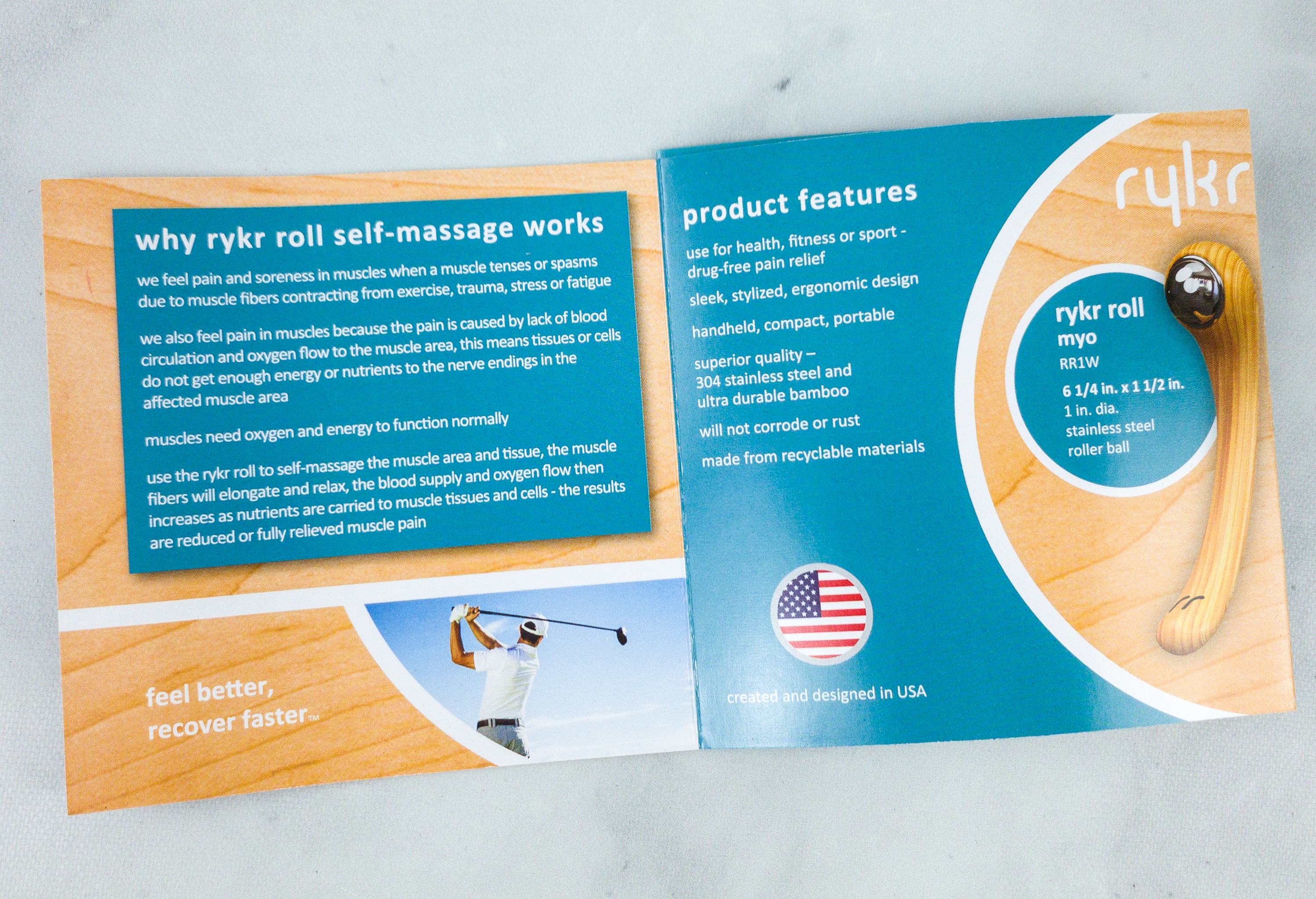 It comes with a mini-booklet that contains more information about the product. According to it, this massager is made with recyclable materials and it will not corrode or rust.
There's also the page that shows how and where to use the massage roller. It can be used from your neck down to your feet!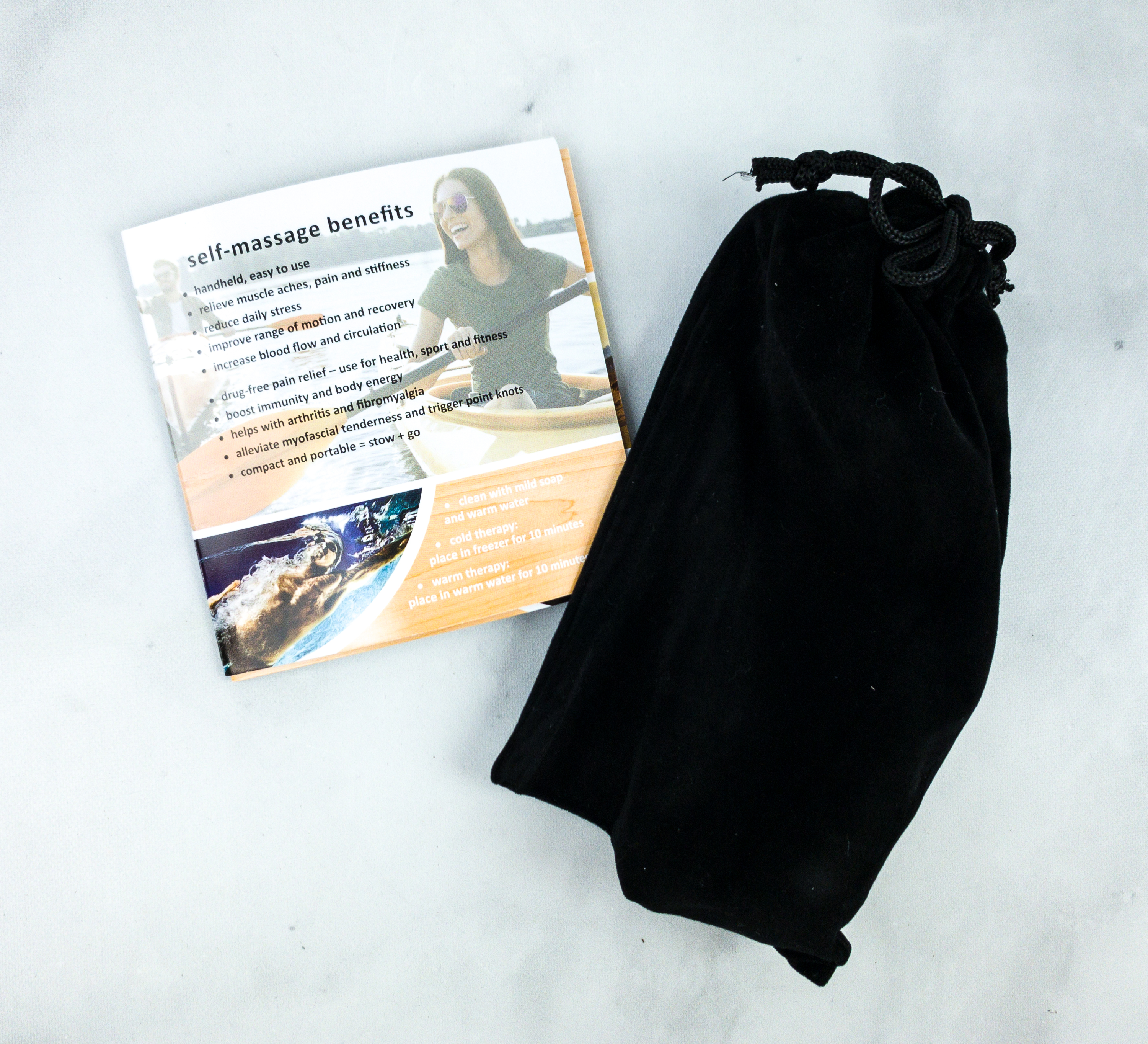 The massager came with a black drawstring pouch for safekeeping.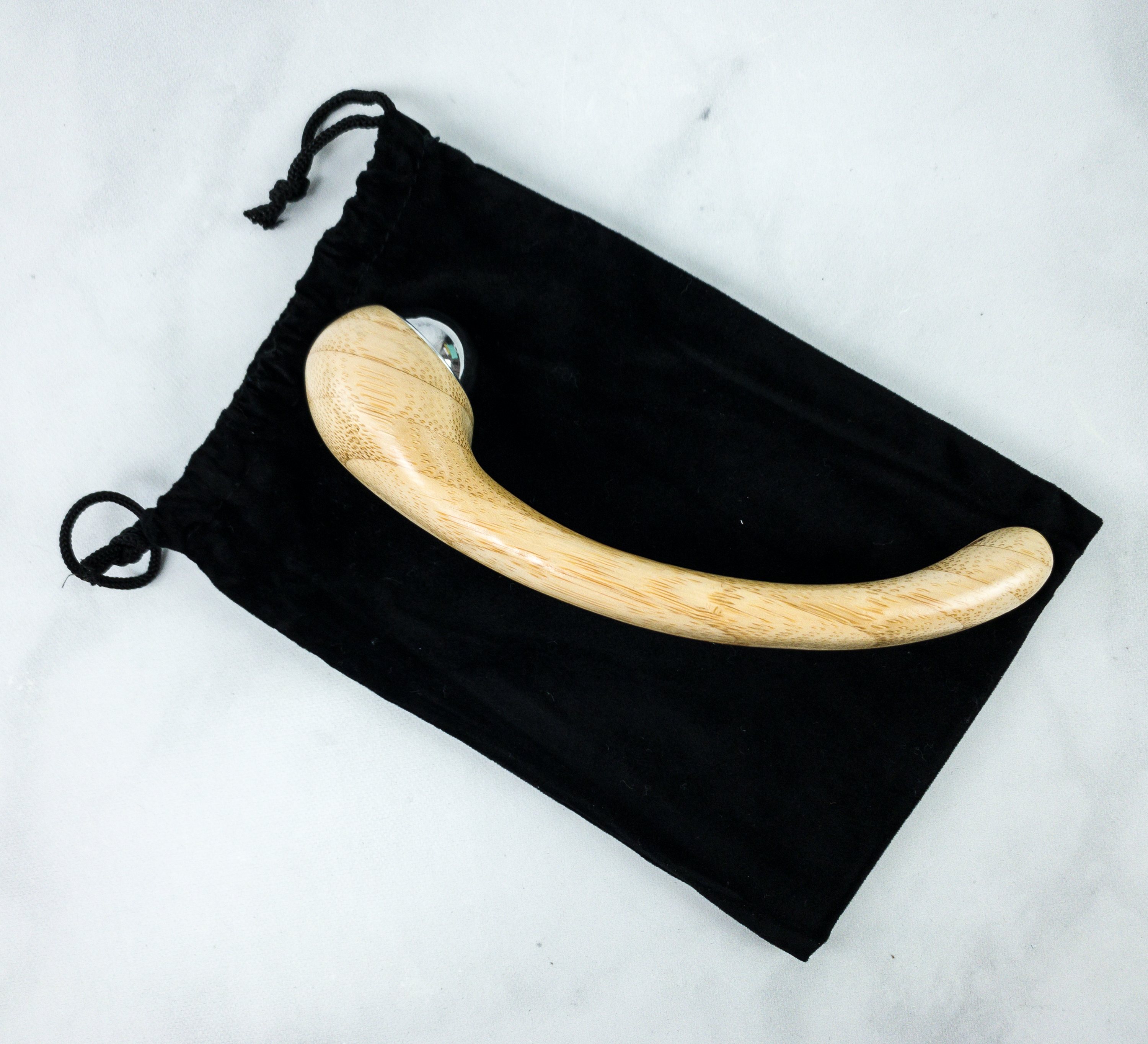 The roller has a user-friendly and ergonomic design, with outstanding handheld leverage. It's portable so you can even bring it with you when traveling. Plus, it works whether with massage oil or lotion!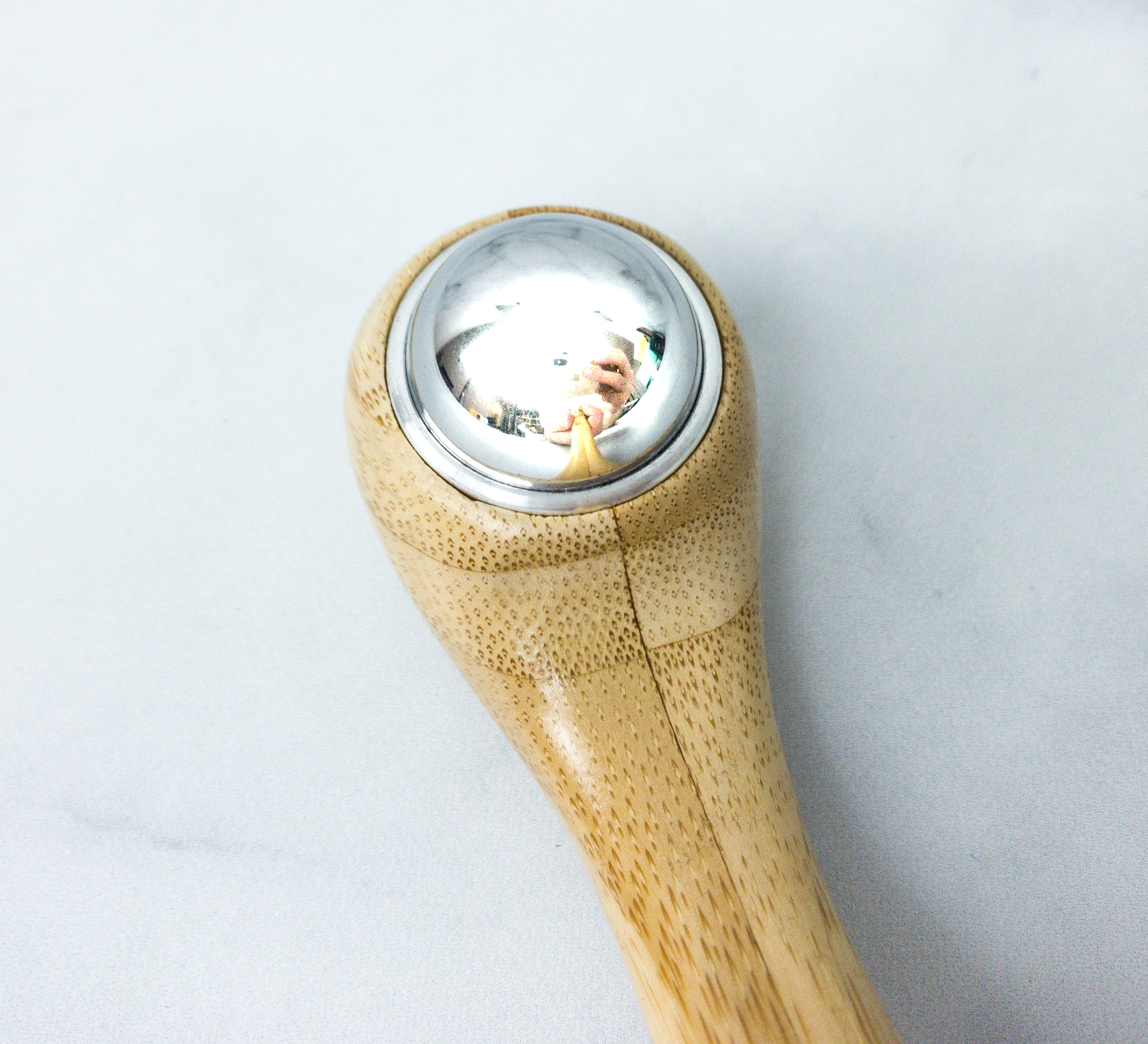 The 369-degree stainless steel rolling ball makes it easy to use. You can apply the ideal pressure and glide it in any direction you want.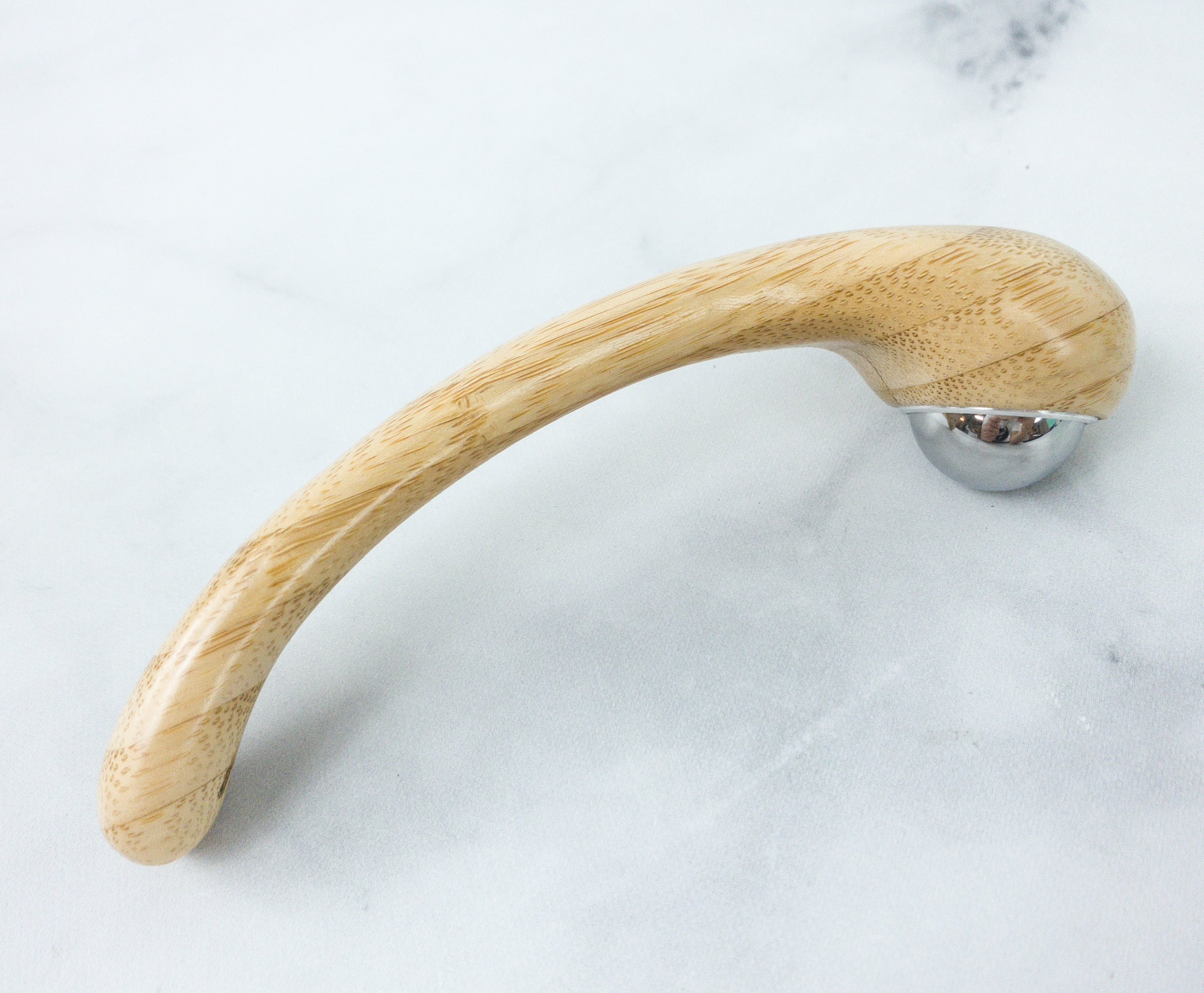 It can also be used for cryo-therapy muscle relief, you just have to just freeze it first before using!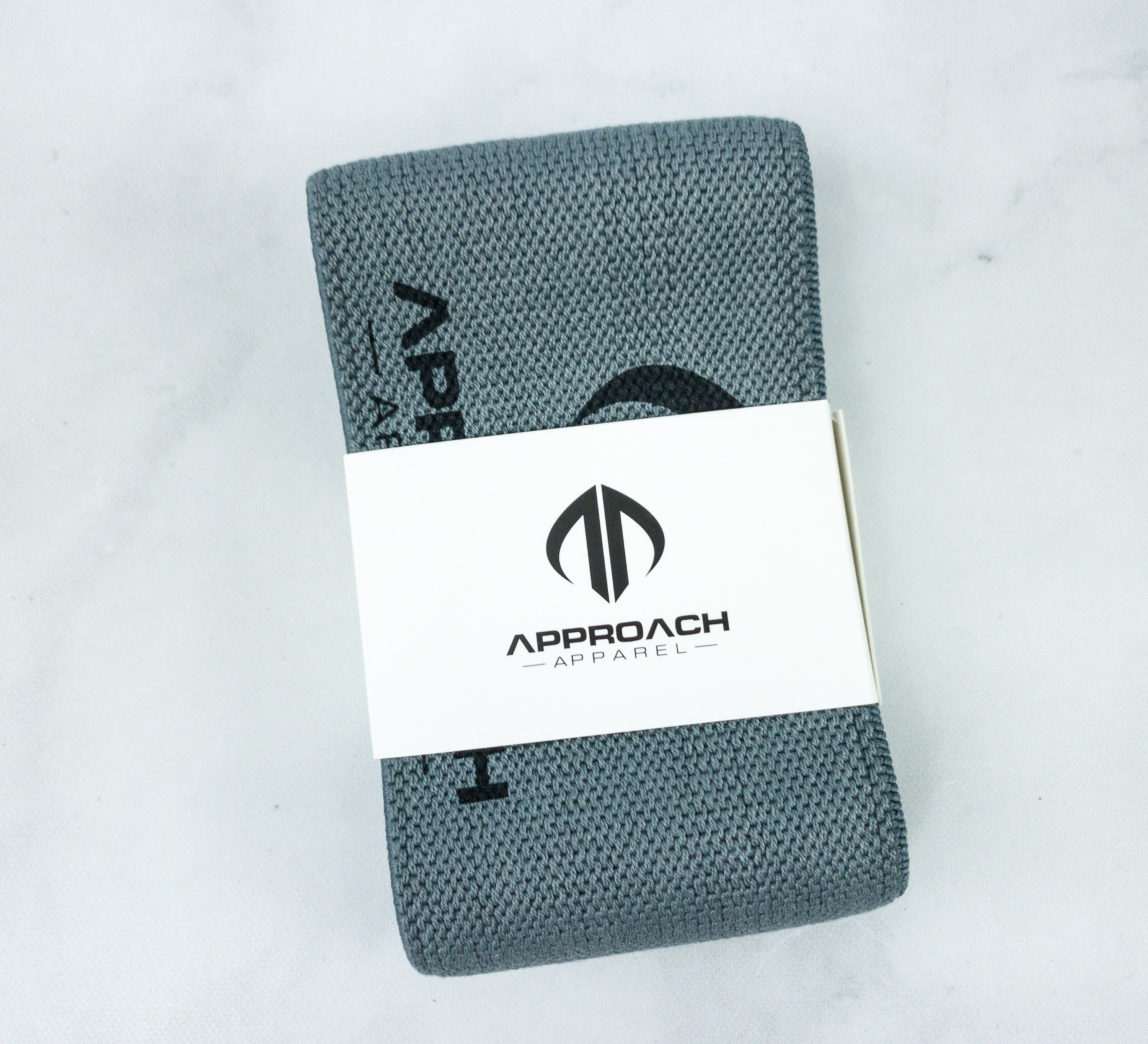 The Hip Circle Approach Apparel ($25) Another item for workouts is this elastic band. It's ideally placed around your thighs, just above the knee.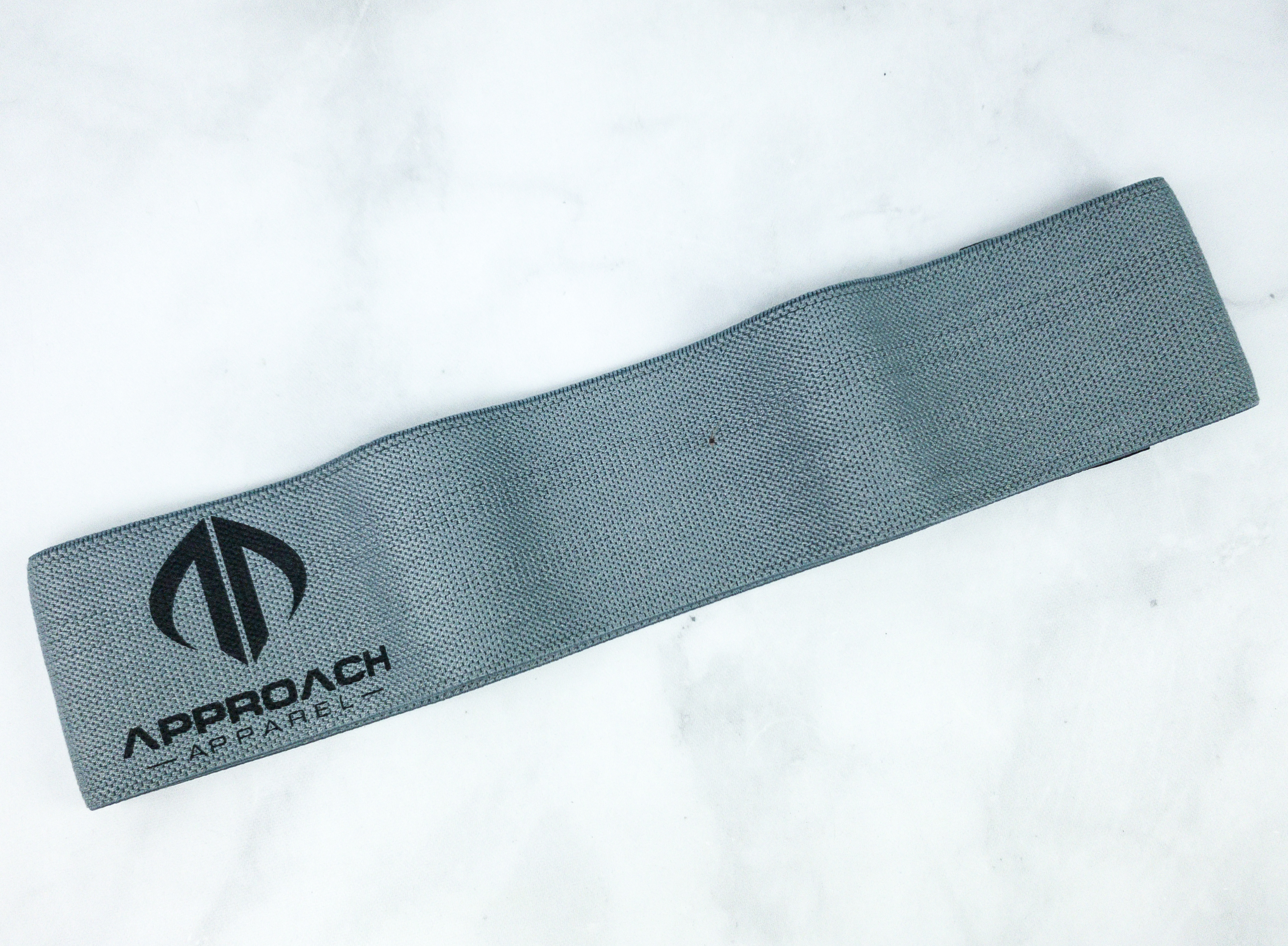 This high-quality 3″ band that doesn't easily snap, roll, or pull on the skin when doing exercises.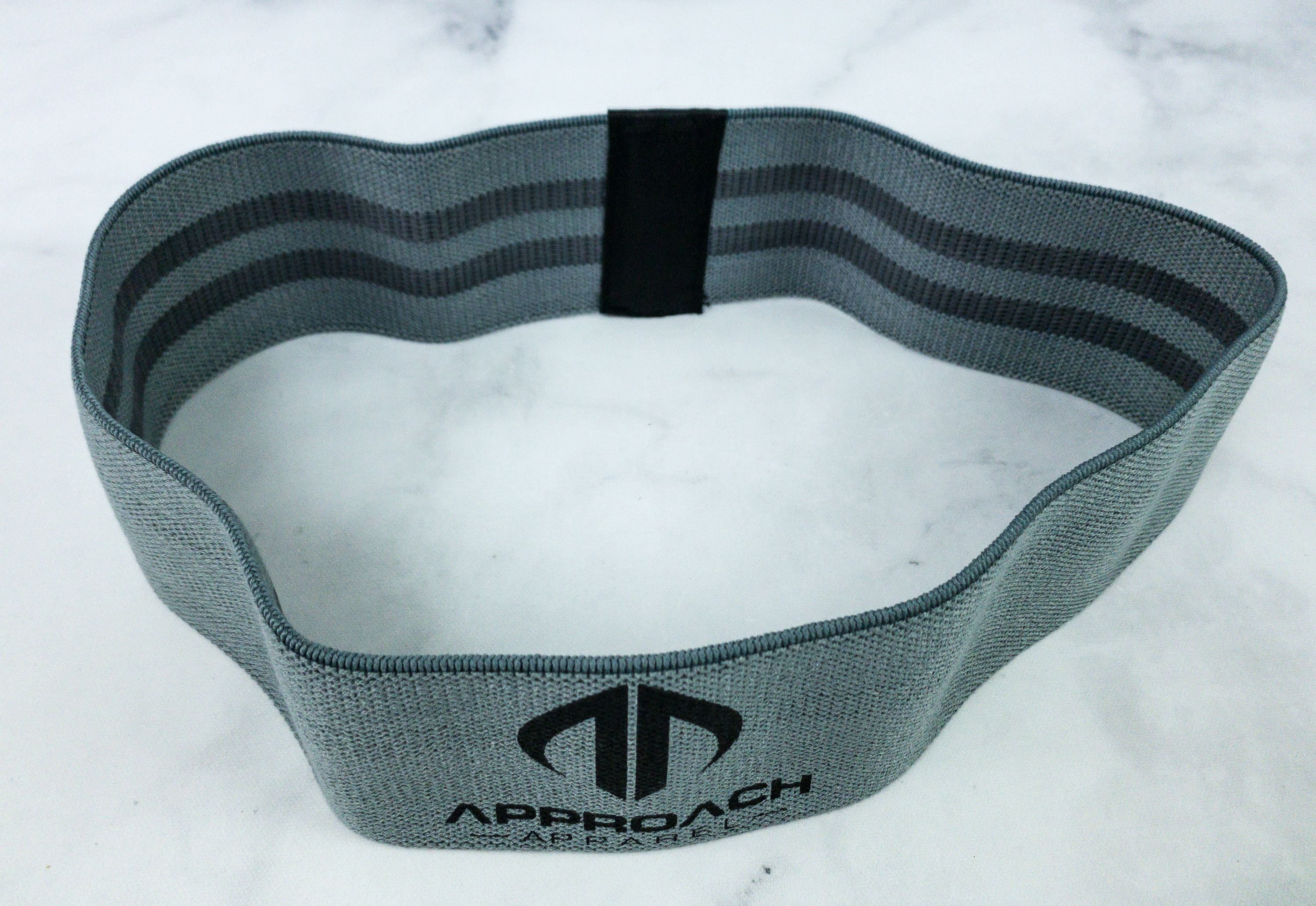 It has interior rubber threads to improve grip during exercise. You can also use it for warmups for a more effective workout!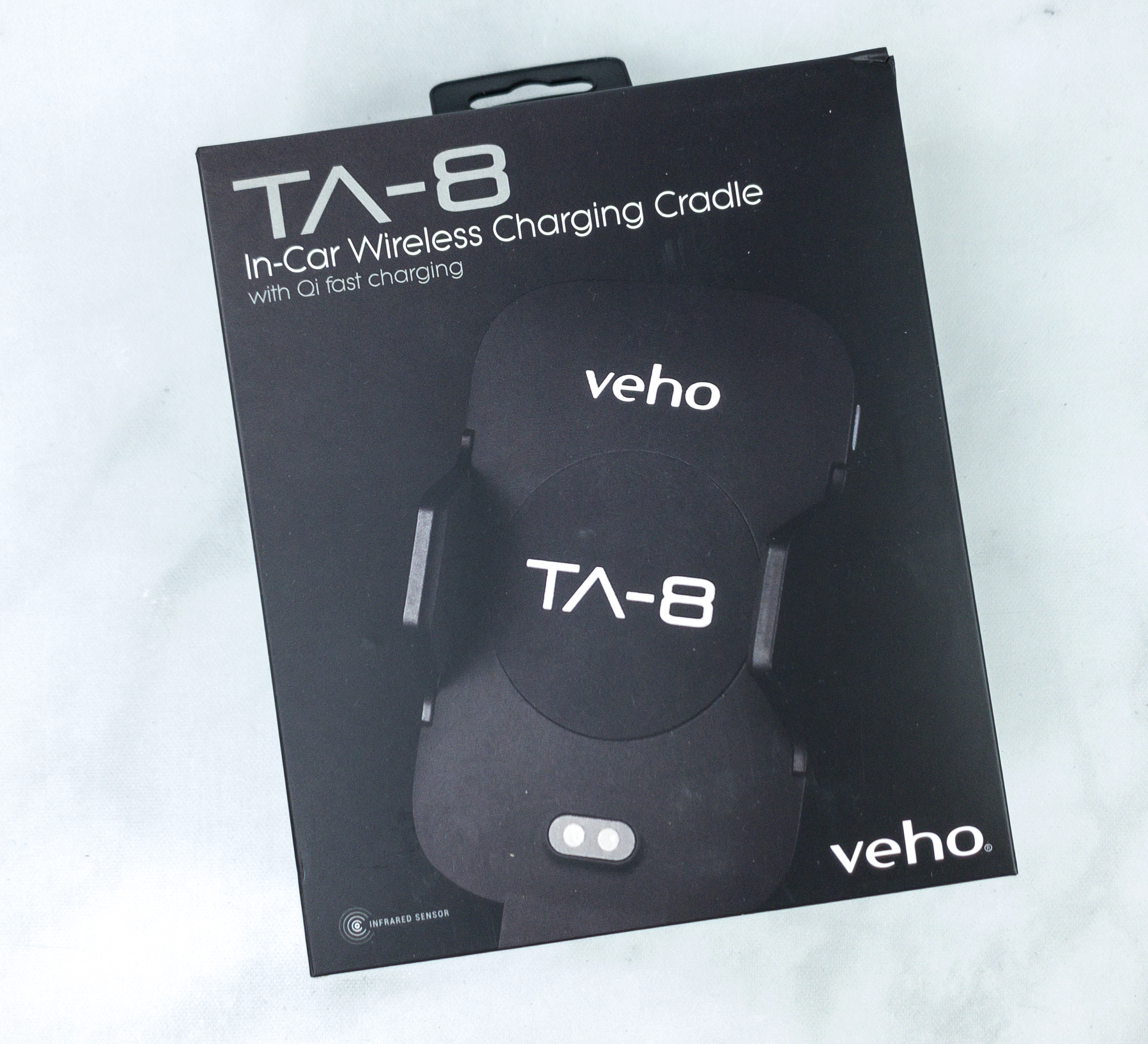 Veho Ta-8 In-Car Cradle + Charger (MSRP $88) It's important to always keep our batteries full especially during travels, so this wireless charging device made to use in the car is perfect!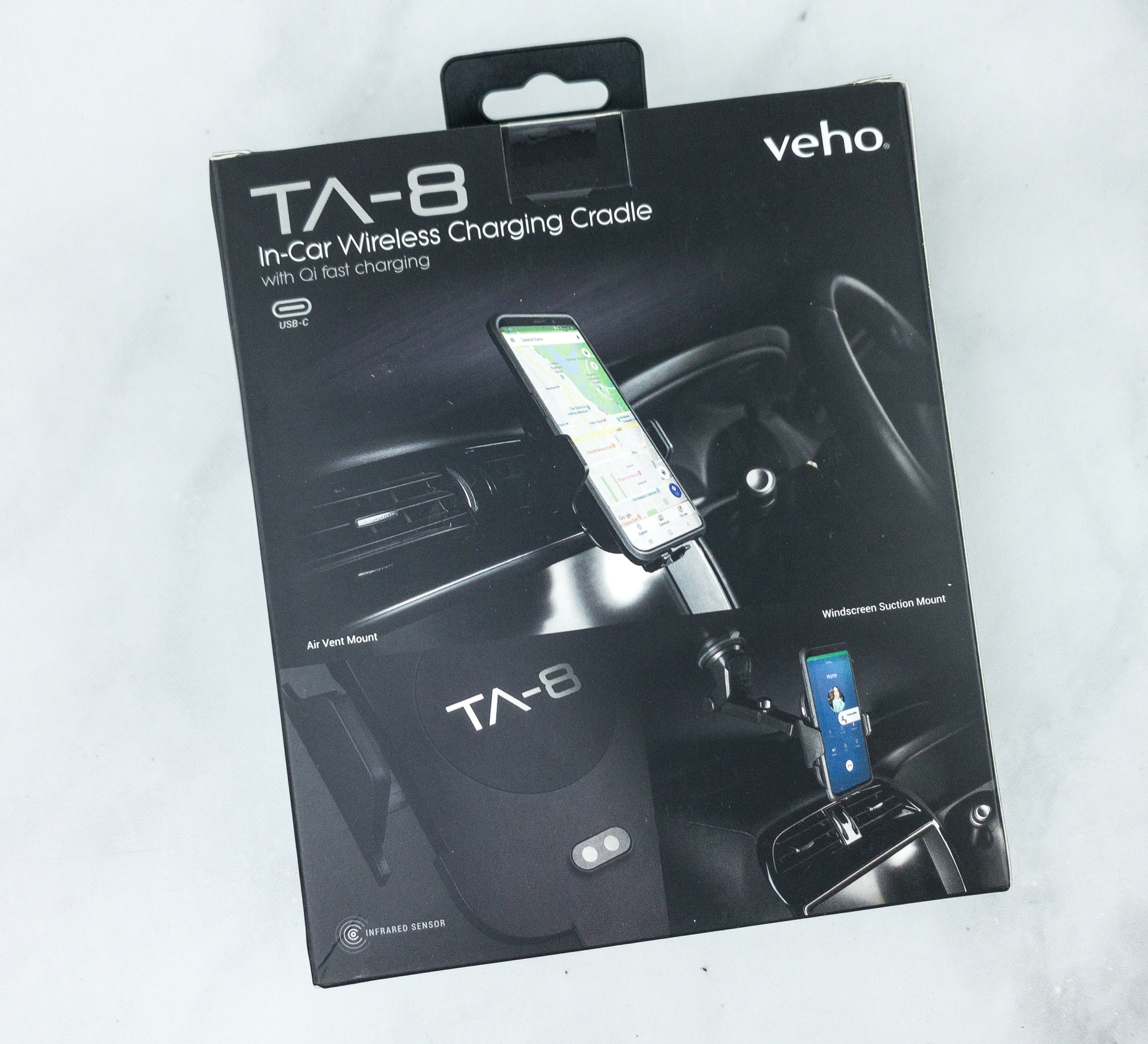 It's compatible with all makes or models of smartphones.
The wireless charging function is compatible with all smartphones with Qi wireless.
It comes with a windscreen suction cup mount and air vent mounting system.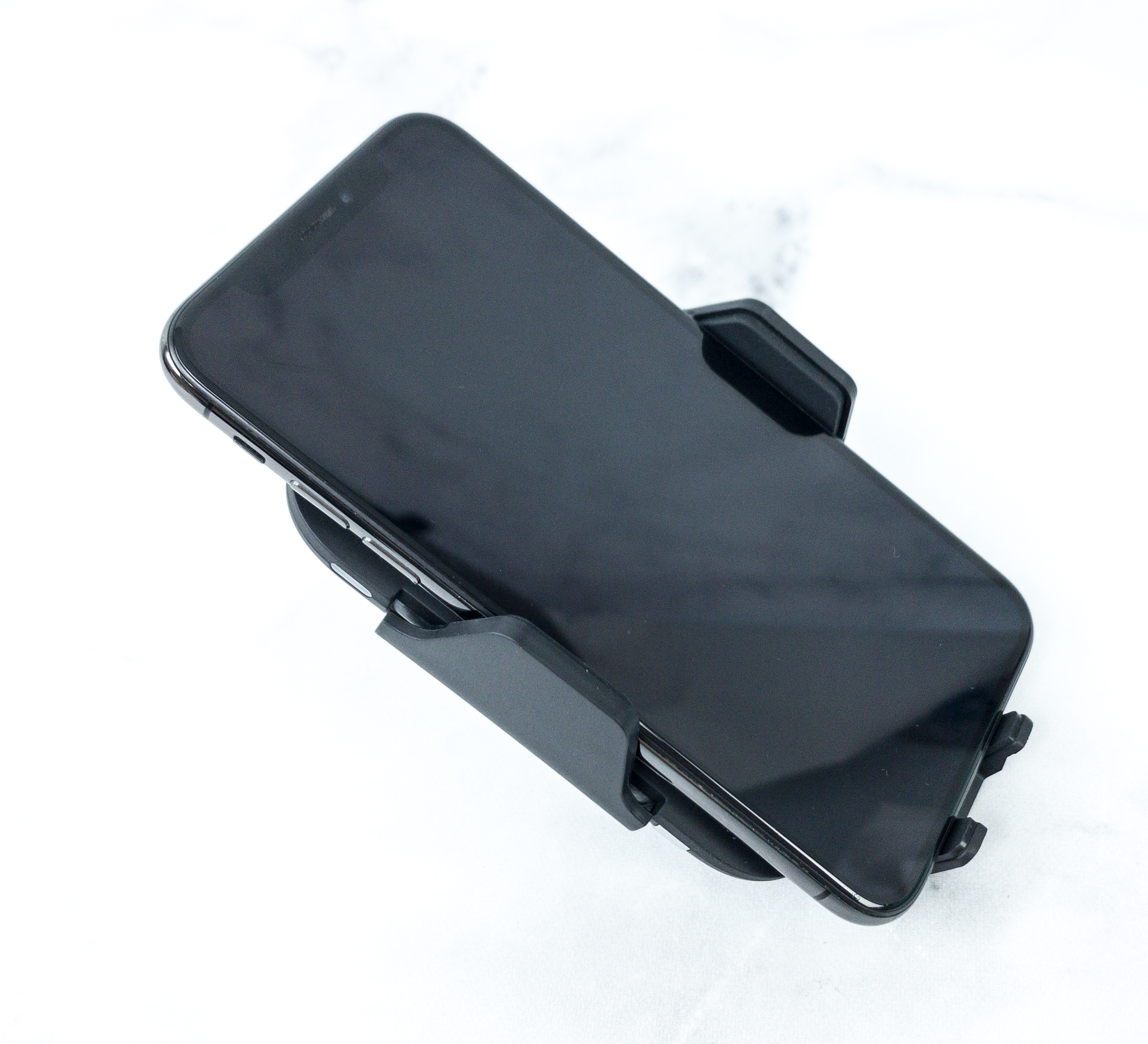 Also, it has a built-in sensor for auto open/close clasp for one-handed use.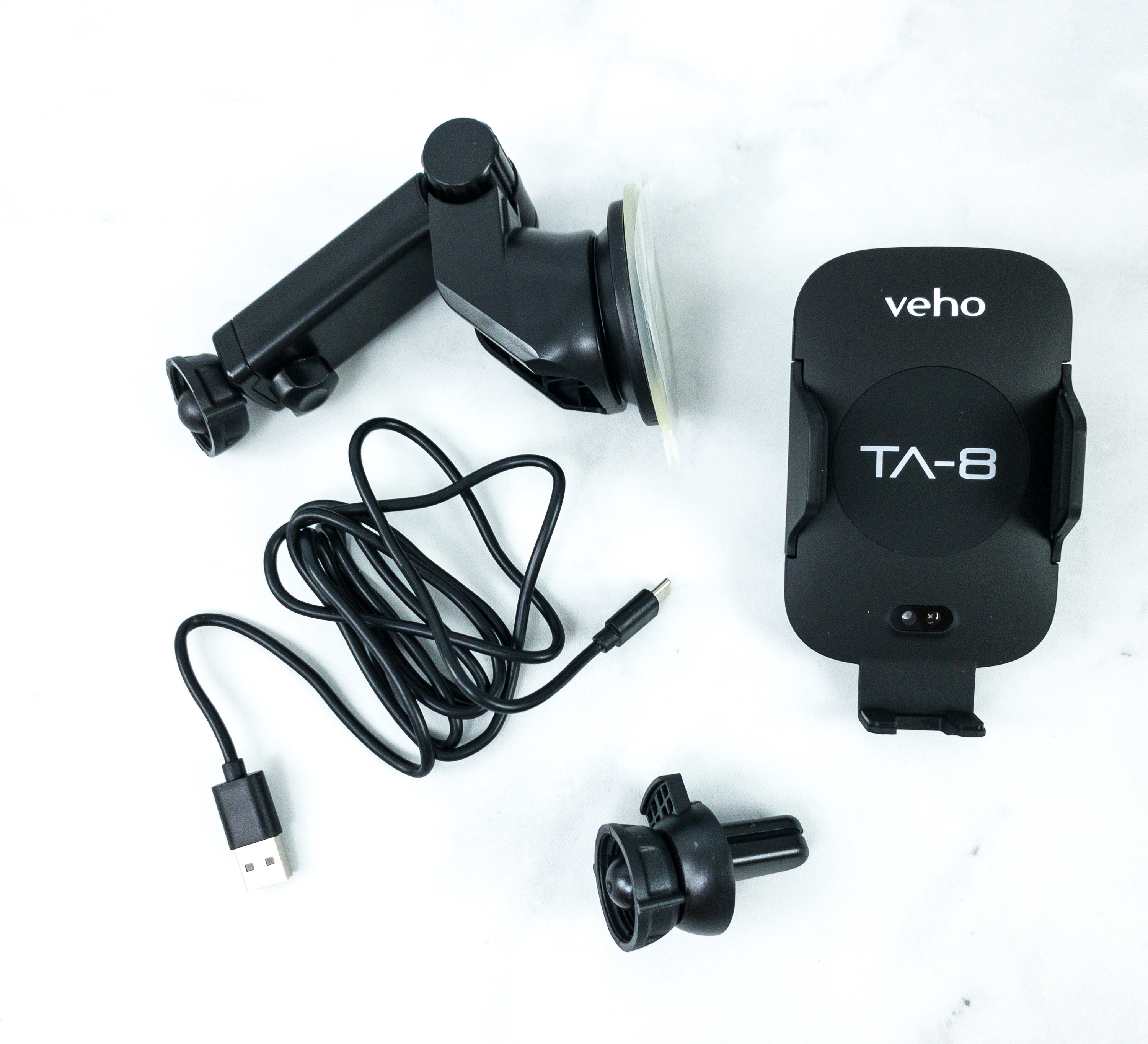 Ther's also an included charging cable.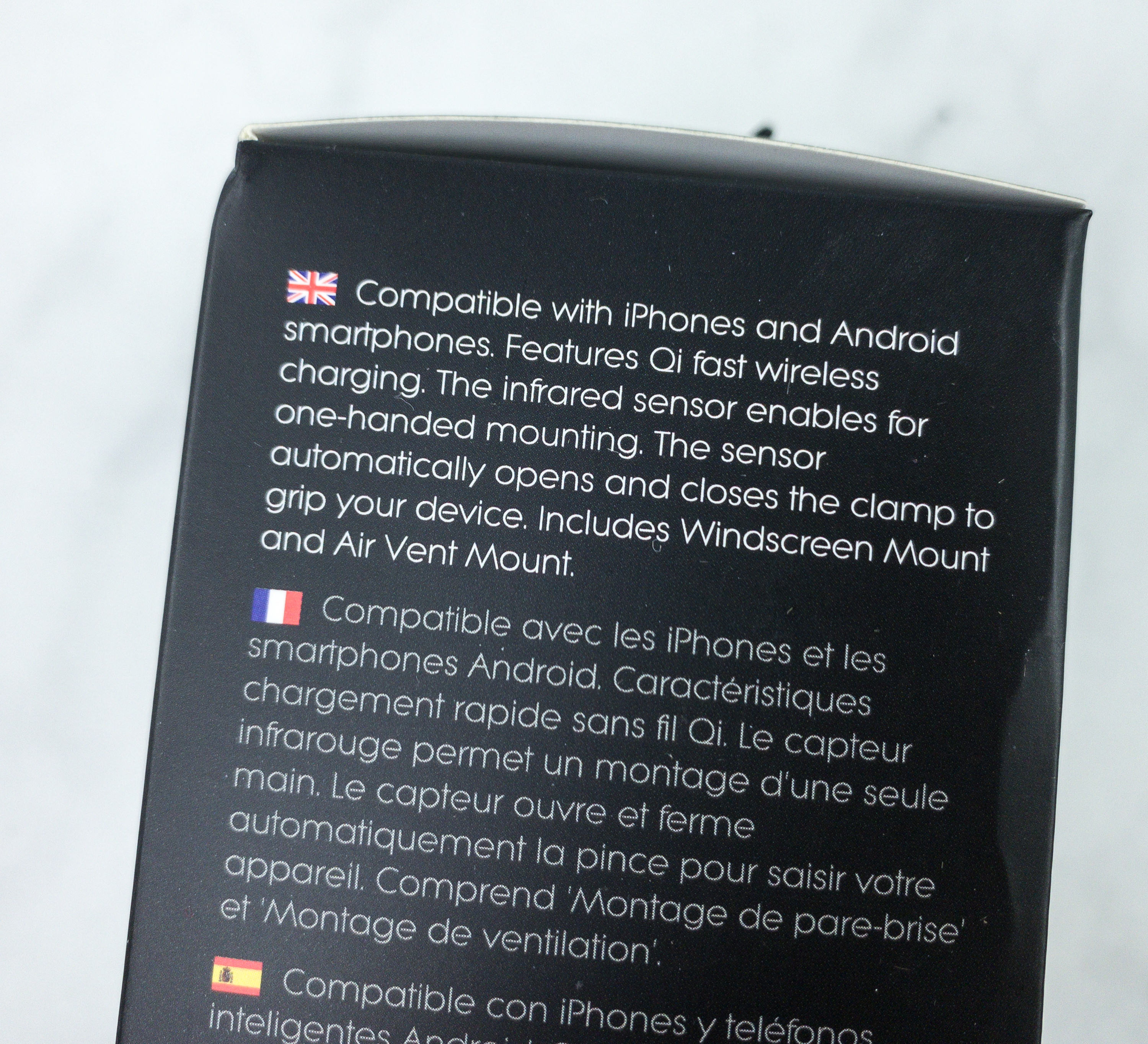 According to the label, it is compatible with iPhones and Android smartphones.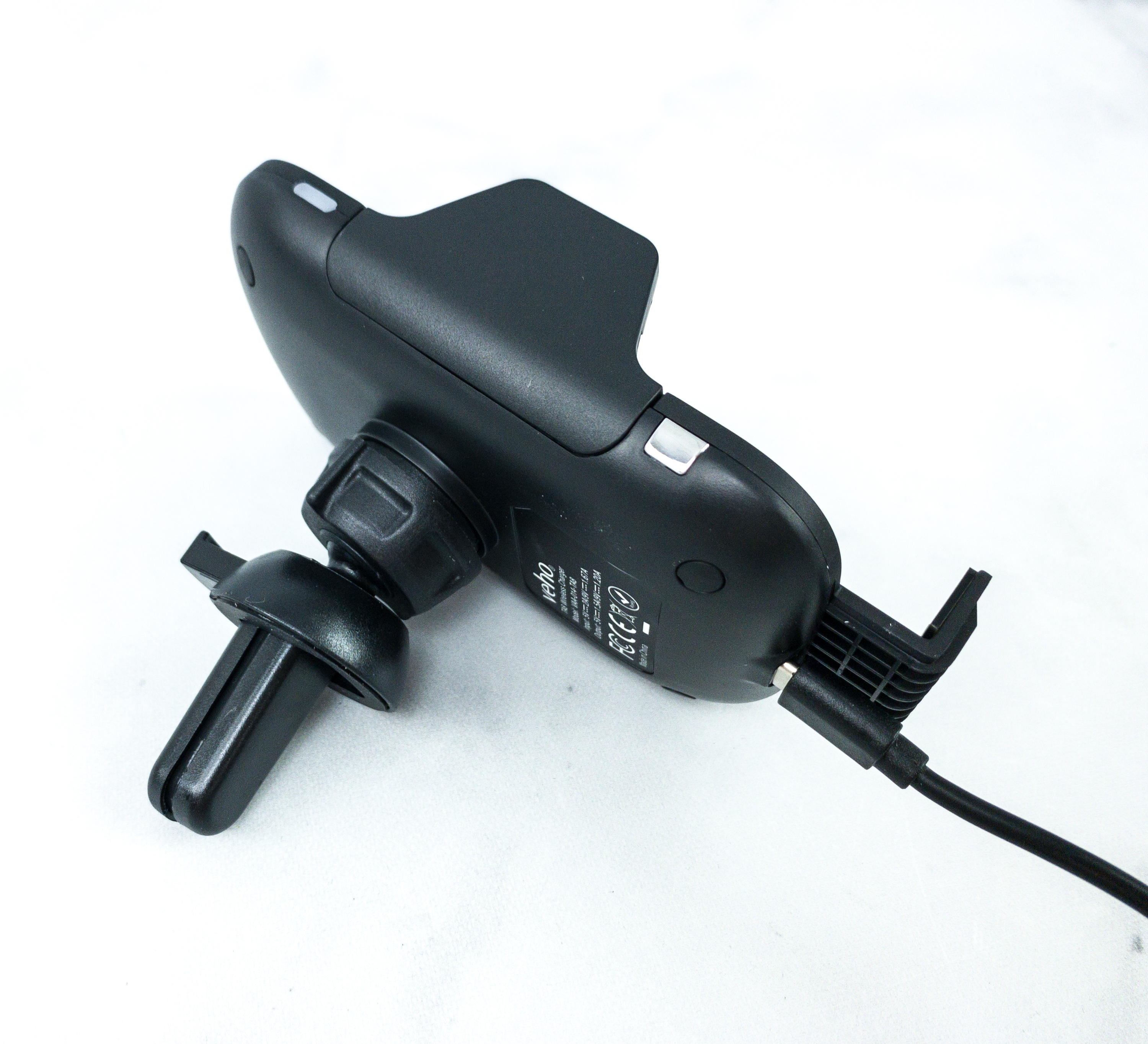 It can be easily attached to the car, so your device won't lose power especially during long travels.
This quarter's Breo Box includes summer essentials, keeping me ready for the hotter days ahead! It also includes a bunch of items that I can bring during travels, like the blanket and the car charger. If I have to choose a favorite, it would be the mini-projector! It makes viewing experience more fun, and it easily connects to any device. Another item I like is the massage roller. After a long day of work, it's exactly what I need to keep myself relaxed. It even helps relieve pain and sore muscles due to exercising or sports. As always, this is a well-thought-out curation of useful lifestyle items from Breo! With $269 worth of items, this box is really impressive!
What did you think of Breo Box?