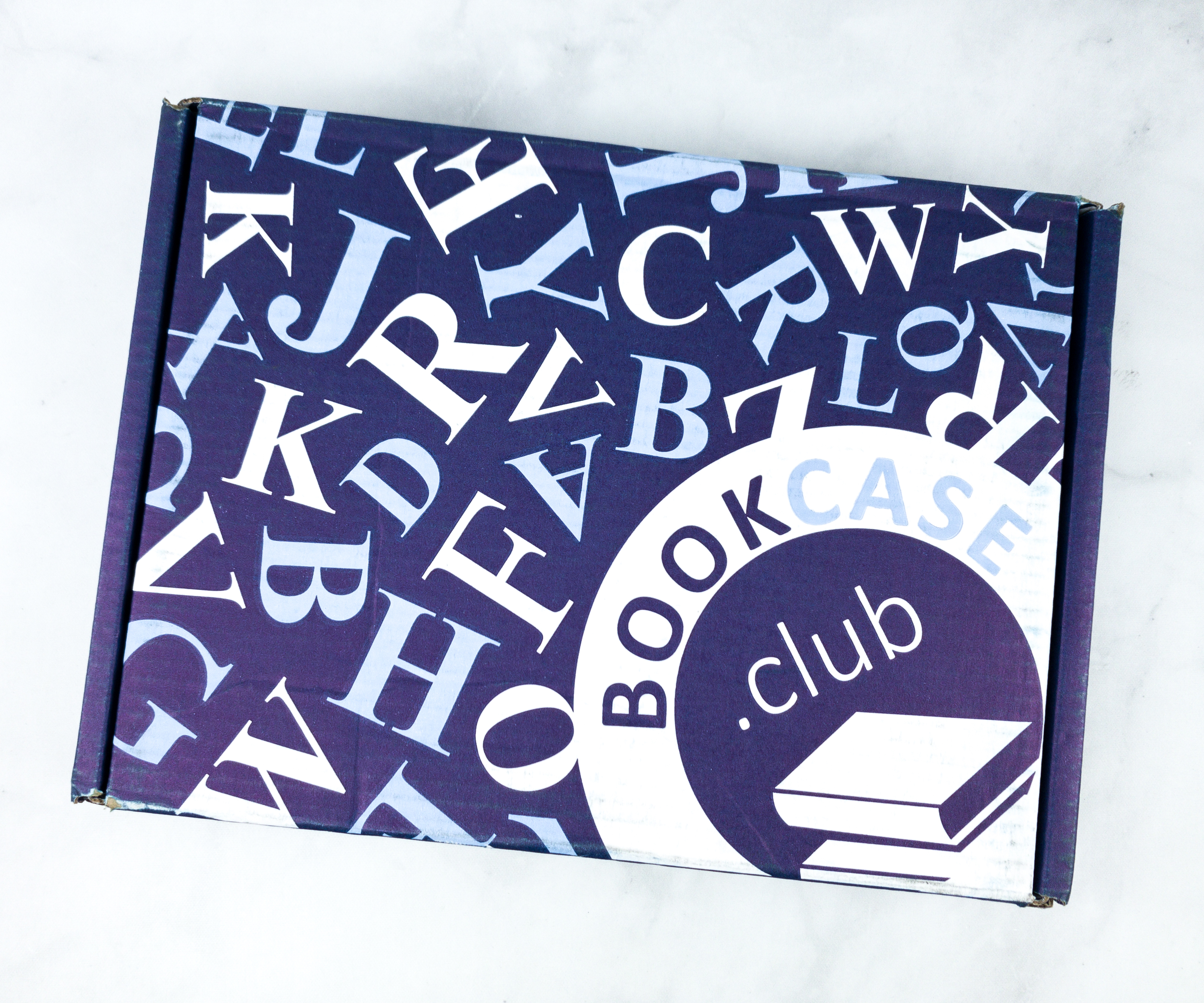 BookCase.Club is a monthly book subscription box where you'll receive two hand-picked books in one of eight genres. (For the children's picture book box you'll get four books!) This is an inexpensive book subscription – less than $15 including shipping per month!
This is the Strange Worlds Case, which is all about Sci-Fi/Fantasy.
DEAL: Save 50% on your first month! Use coupon code HELLOSUB501M. OR Get 10% off your entire order! Use coupon code HELLOSUB10.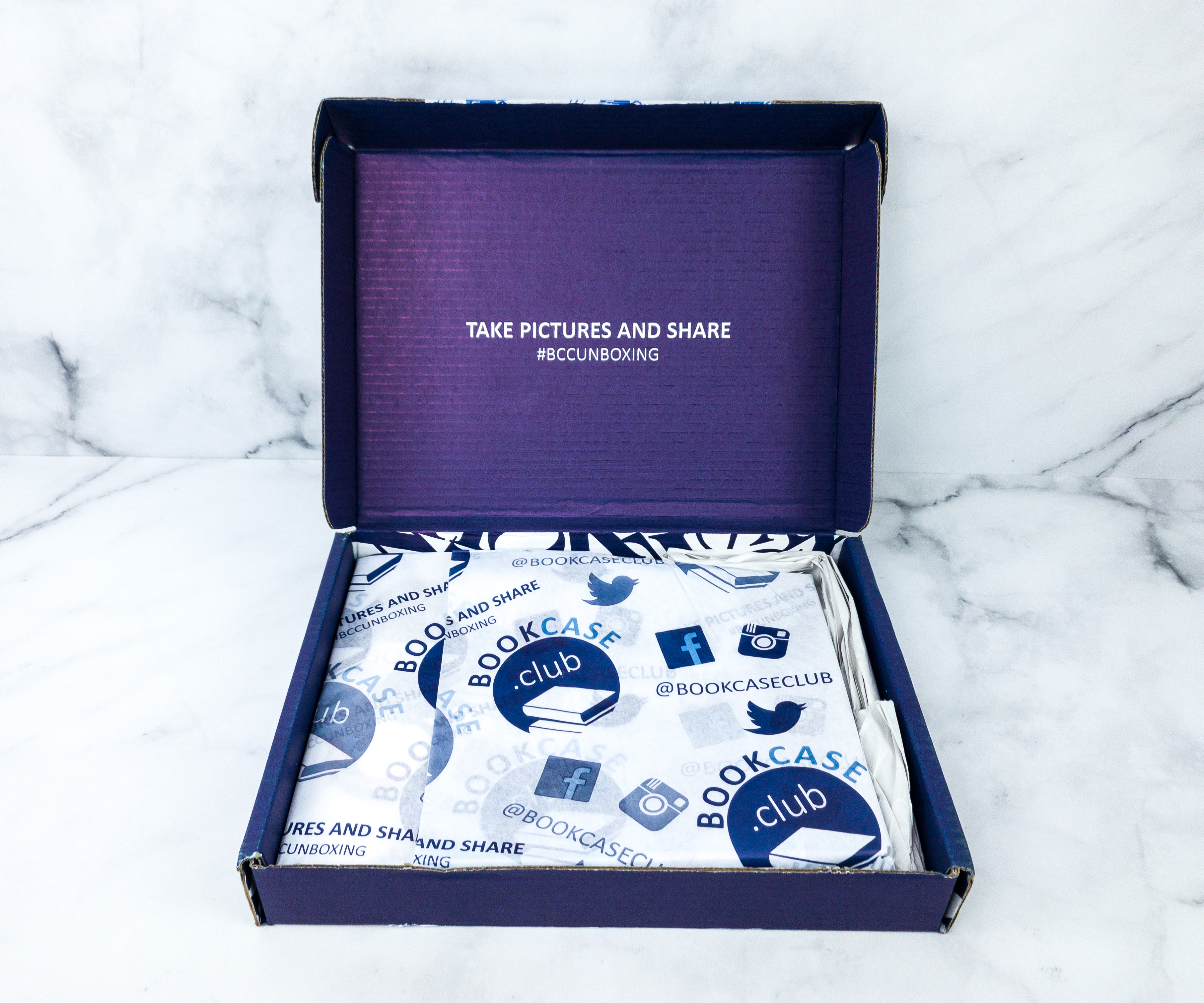 When you sign up, you'll pick the genre.
The books were wrapped with a tissue paper featuring the BookCase Club logo and social media handles.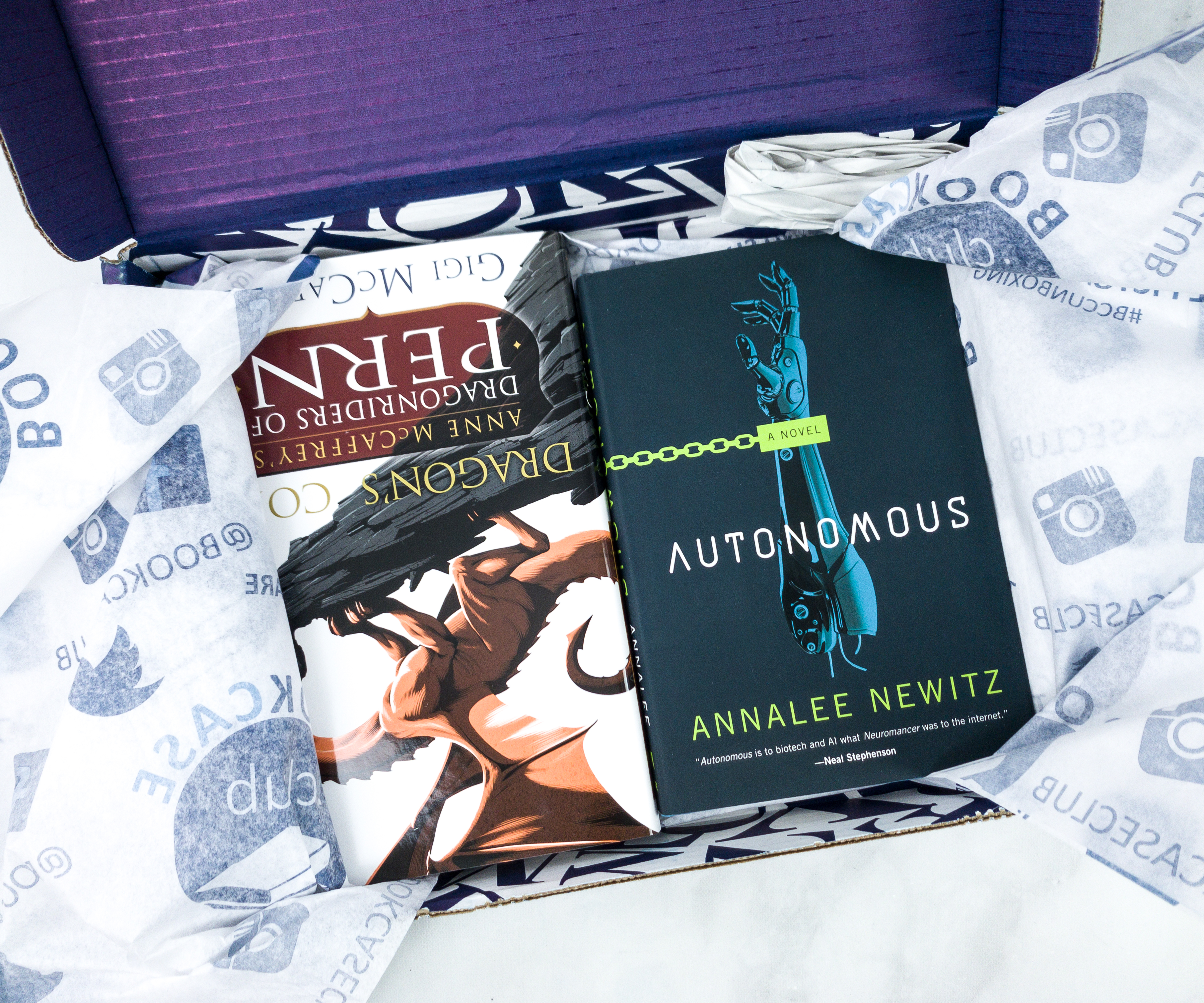 This month's Strange Worlds book picks are Dragon's Code by Gigi McCaffrey and Autonomous by Annalee Newitz.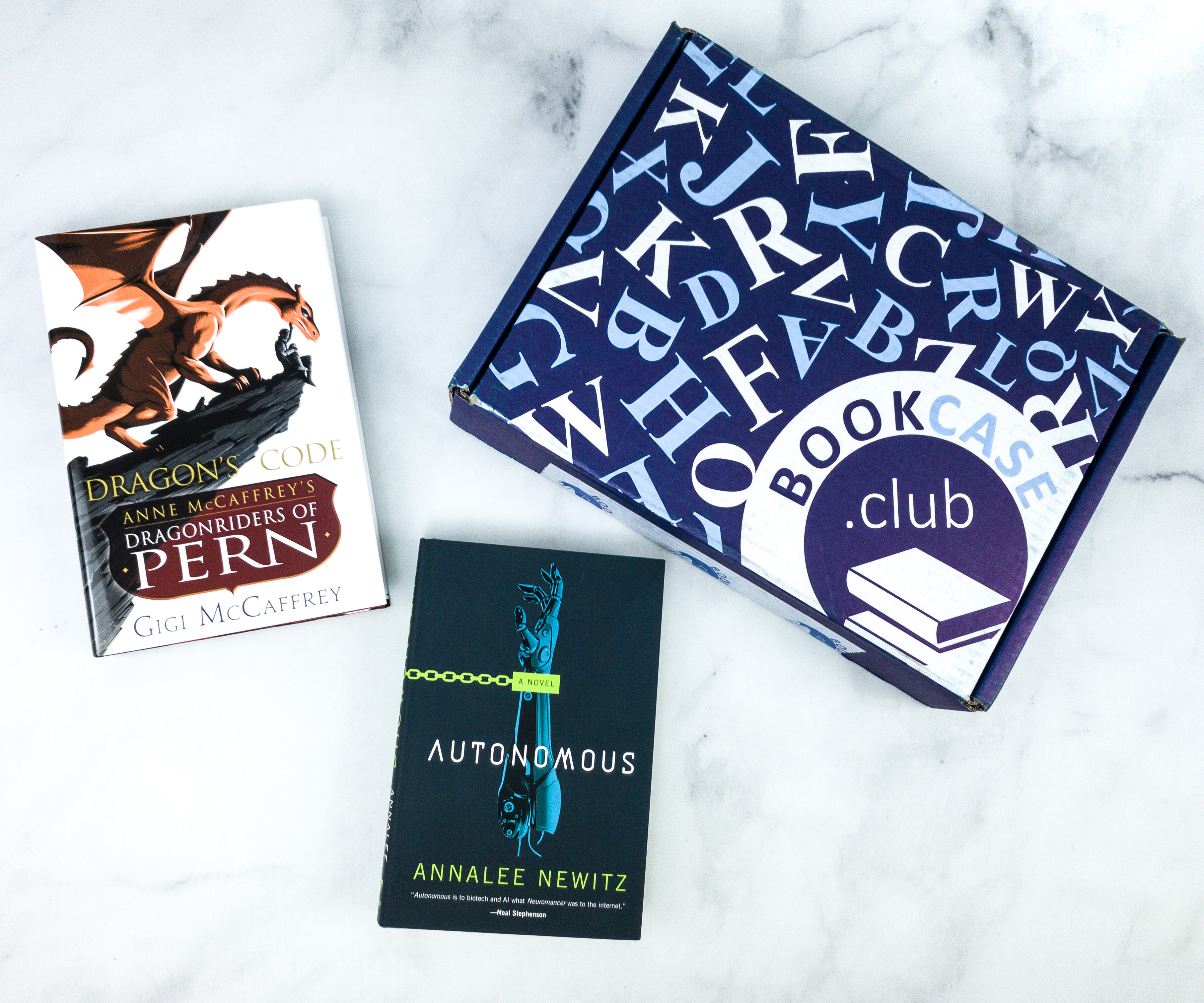 Everything in my box!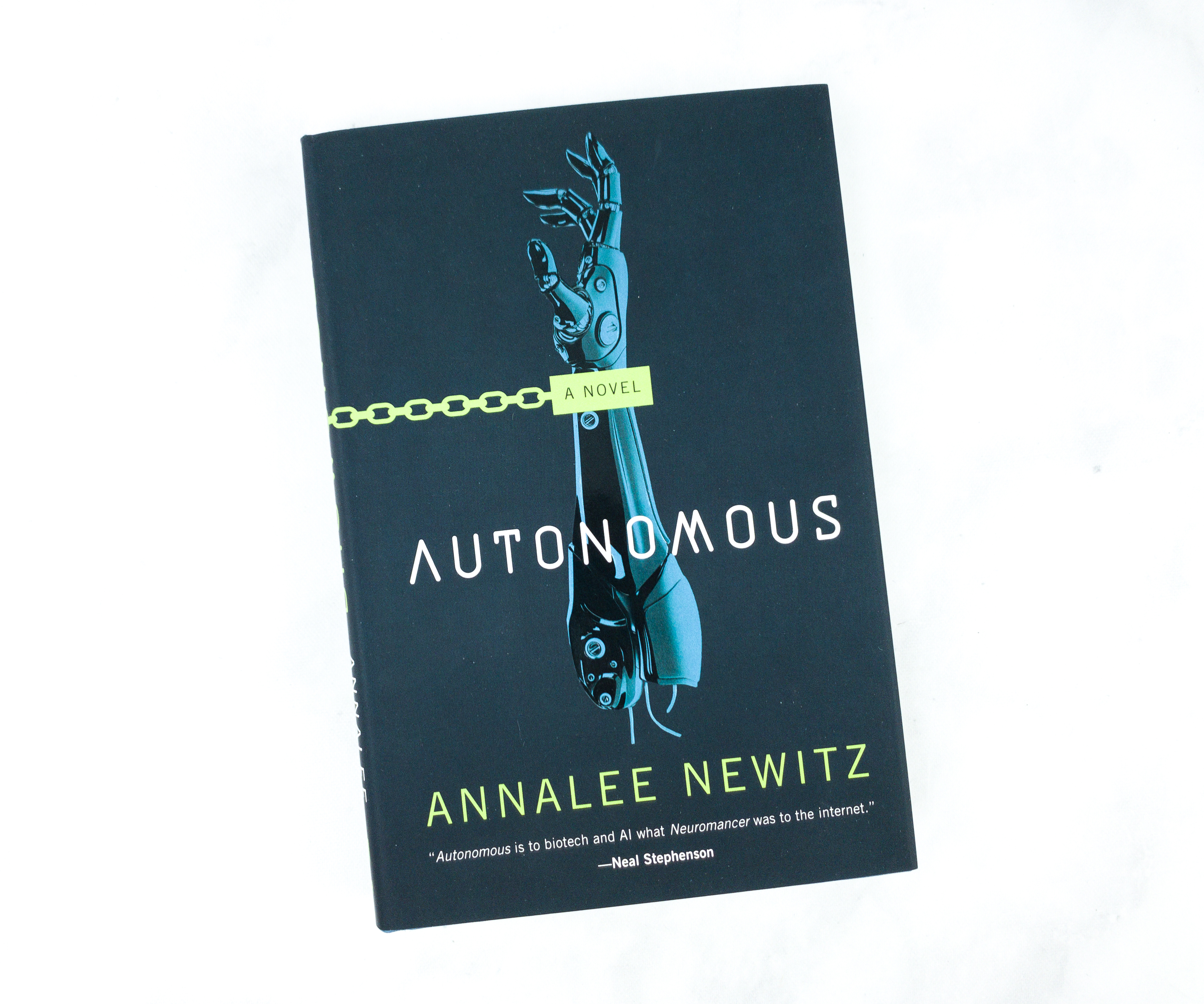 Autonomous by Annalee Newitz ($9.99)
When anything can be owned, how can we be free

Earth, 2144. Jack is an anti-patent scientist turned drug pirate, traversing the world in a submarine as a pharmaceutical Robin Hood, fabricating cheap scrips for poor people who can't otherwise afford them. But her latest drug hack has left a trail of lethal overdoses as people become addicted to their work, doing repetitive tasks until they become unsafe or insane.

Hot on her trail, an unlikely pair: Eliasz, a brooding military agent, and his robotic partner, Paladin. As they race to stop information about the sinister origins of Jack's drug from getting out, they begin to form an uncommonly close bond that neither of them fully understand.

And underlying it all is one fundamental question: Is freedom possible in a culture where everything, even people, can be owned?
This is the debut novel of science journalist Annalee Newitz.
The story is set in the year 2144, so there are a lot of futuristic elements including medically enhanced humans and AI bots!
It centers on Jack who pirates pharmaceuticals to help people who can't afford medication. She's like Robin Hood in that sense. Her character is interesting as well as the others like Threezed, Paladin, and Med!
The main theme is freedom and ownership, and it's such a thought-provoking read. It's the perfect read for science fiction enthusiasts who love reading about social issues as well.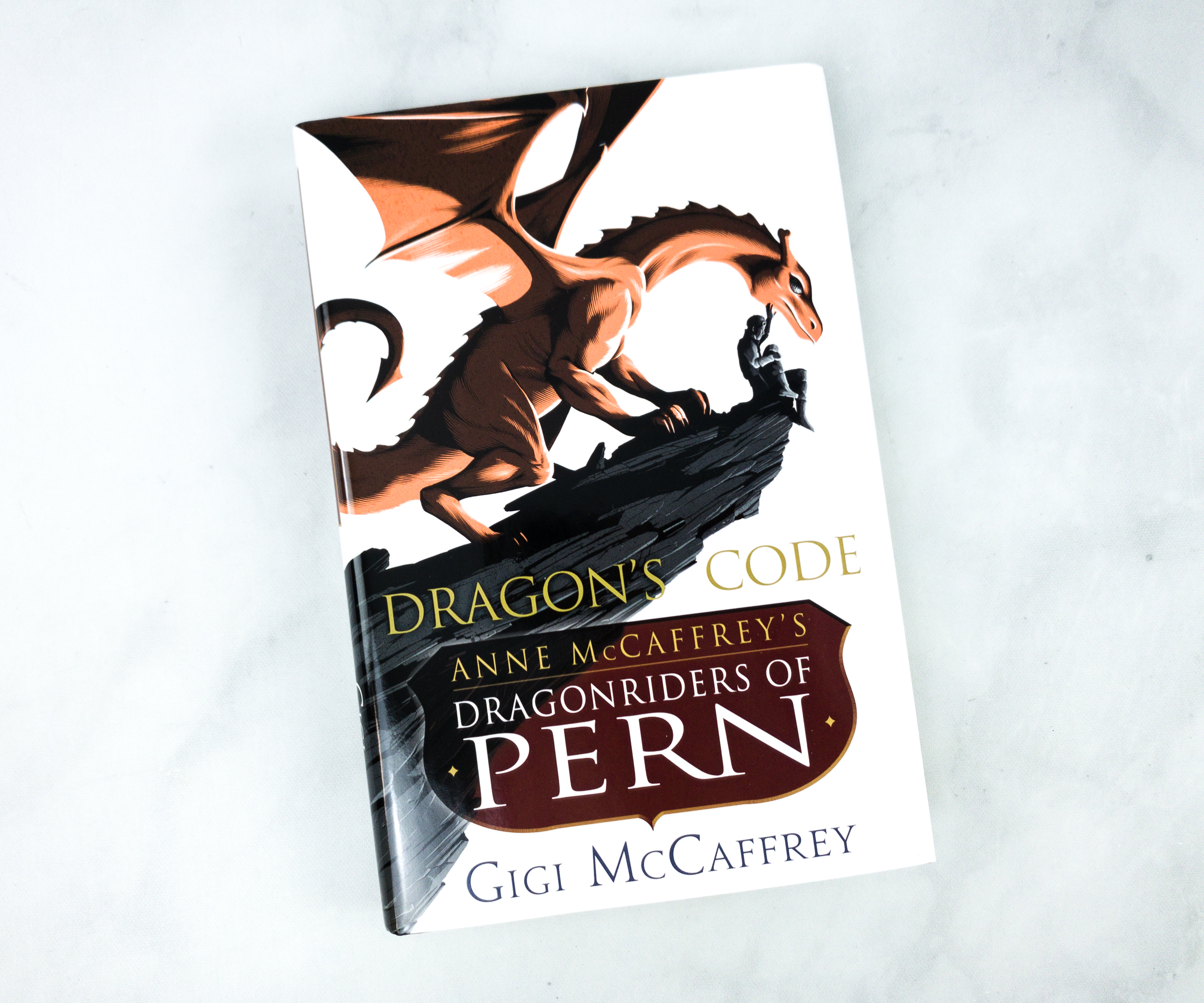 Dragon's Code: Anne McCaffrey's Dragonriders of Pern by Gigi McCaffrey ($28.99)
A new hero emerges in a divided world as one of sci-fi's most beloved series—Anne McCaffrey's Dragonriders of Pern—relaunches with this original adventure from Anne's daughter, Gigi McCaffrey.

In honor of the fiftieth anniversary of the Dragonriders of Pern series, Gigi does her mother proud, adding to the family tradition of spinning unputdownable tales that recount the adventures of the brave inhabitants of a distant planet who battle the pitiless adversary known as Thread.

The last time Thread attacked Pern, the world was unprepared for the fight—until the Oldtimers appeared. These courageous dragonriders arrived from the past, traveling four hundred years to help their descendants survive. But the collision of past and present took its toll. While most of the displaced rescuers adapted to their new reality, others could not abide the jarring change and found themselves in soul-crushing exile, where unhappiness and resentment seethed.

Piemur, a journeyman harper, also feels displaced, cast adrift by the loss of his spectacular boyhood voice and uncertain of his future. But when the Masterharper of Pern sees promise in the young man and sends him undercover among the exiled Oldtimers, Piemur senses the looming catastrophe that threatens the balance of power between the Weyrs and Holds of Pern.

When the unthinkable happens, Piemur must rise to the challenge to avert disaster and restore honor to the dragons and dragonriders of Pern. Because now, in a world already beset by Thread, another, more insidious danger looms: For the first time in living memory, dragons may be on the verge of fighting dragons.
If you love science fiction stories that involve dragons, this one would be right up your alley!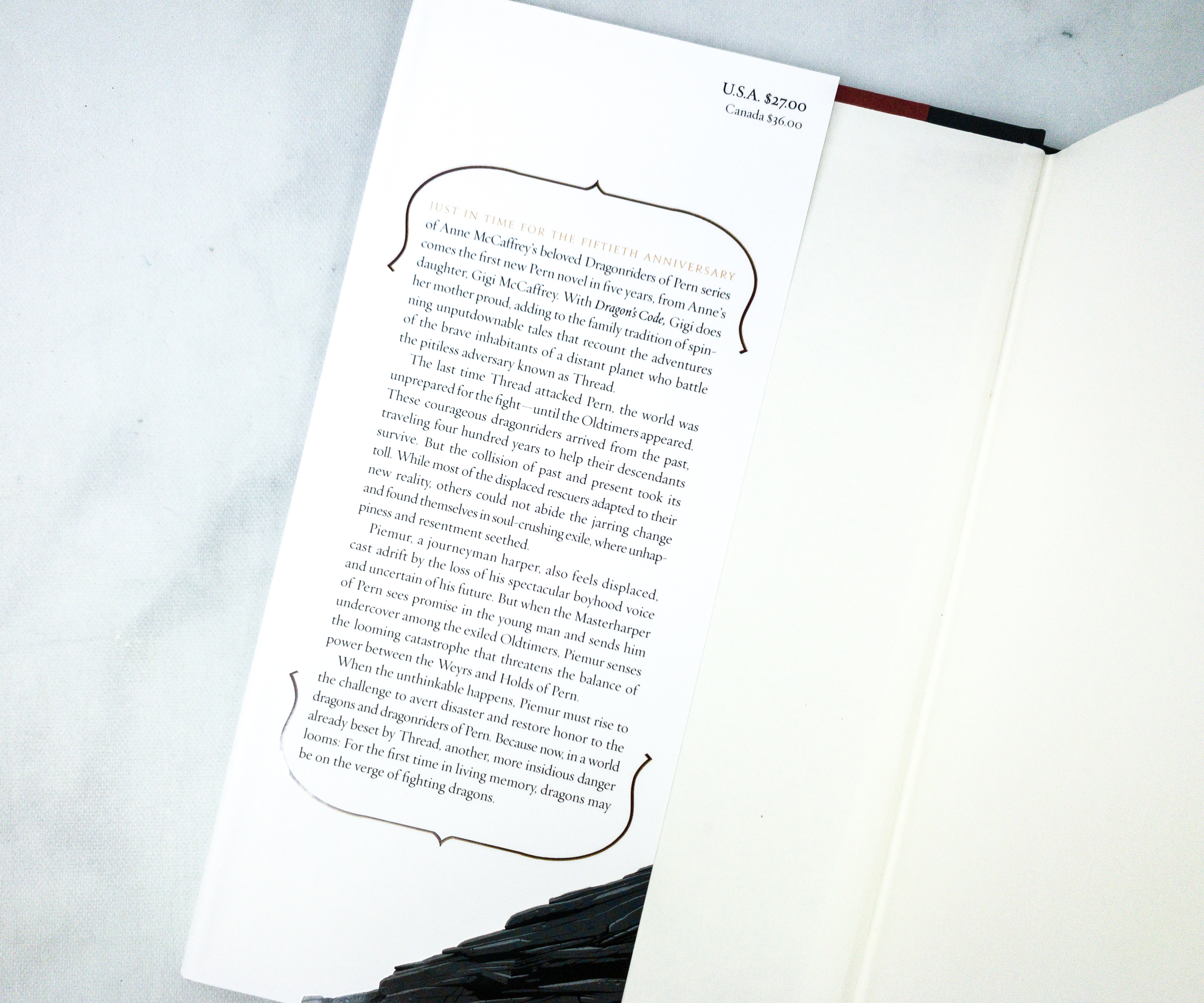 This book is a part of the Pern Series. It's a standalone book but the plot relies heavily on the prior books in the series.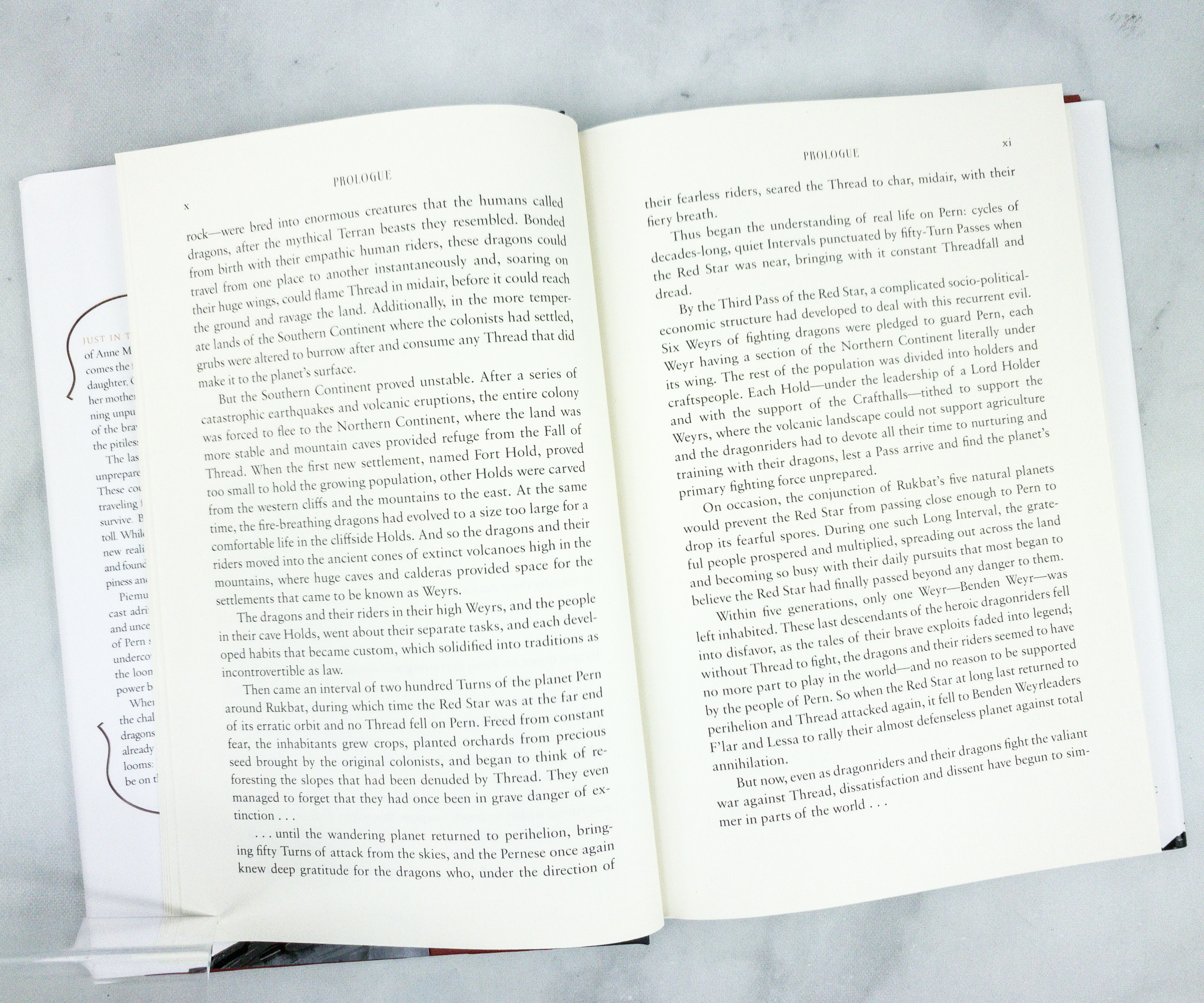 This world of dragons was created by the late author Anne McCaffrey (she started it in 1968!) and now it's her daughter Gigi McCaffrey who brought us Piemur's story.
The author didn't disappoint with her world-building skills. The story also flowed seamlessly and the pacing was just right, making such an enjoyable read!
This month's sci-fi books from BookCase.Club were great! As someone who loves reading about fantasy worlds, everything they sent is right up my alley. One is set in the far future, while the other is set in a world of dragons. I can't choose a favorite between the two because they are both good and I enjoyed reading them! If you want to find new books at an inexpensive price or you just love getting surprised with new books from your favorite genre, this book subscription is perfect to check out!
Have you tried BookCase.Club? What are you currently reading?