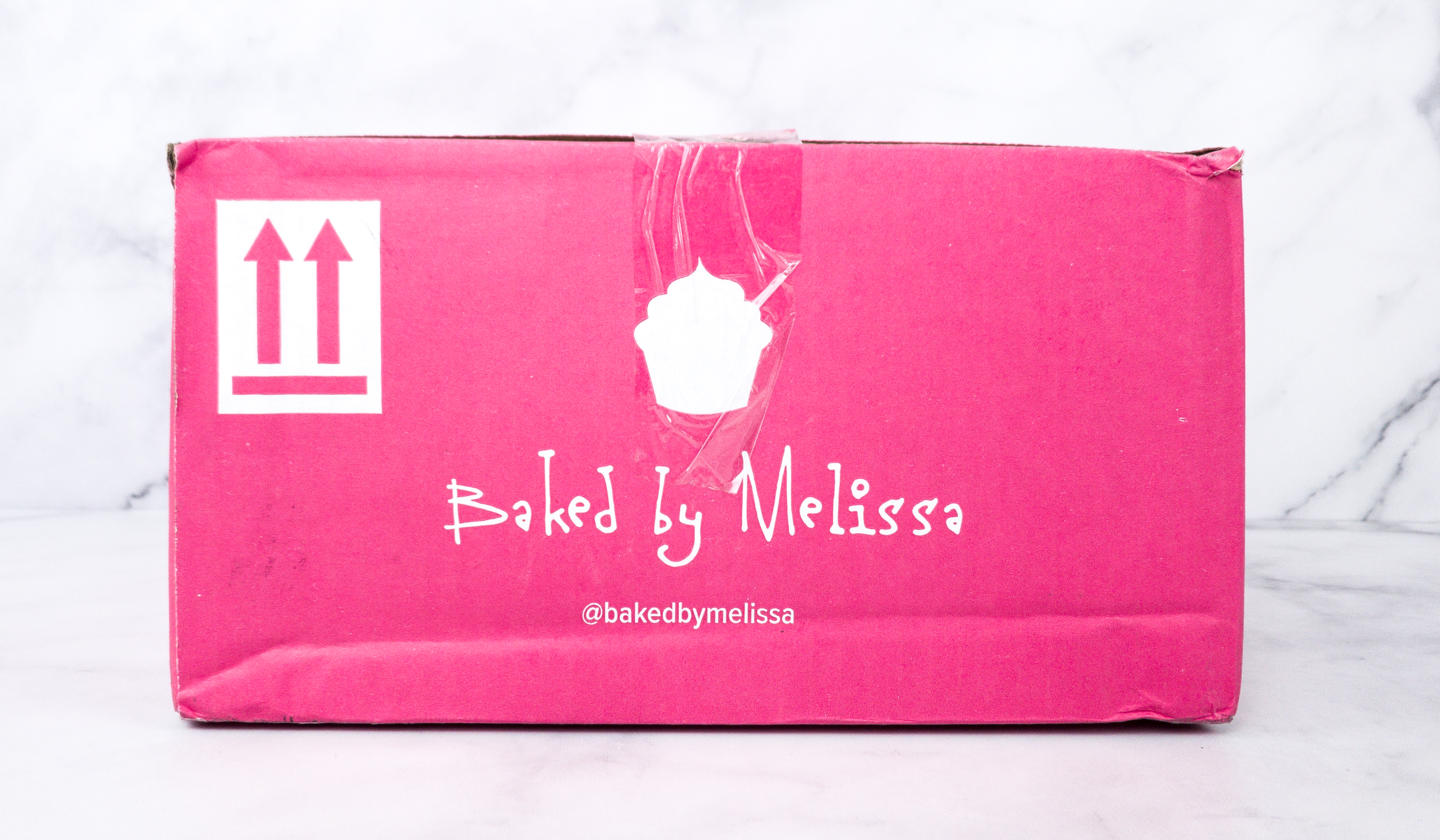 Baked by Melissa offers cupcake subscriptions and sweet treats on-demand, which include bite-sized cupcakes, vegan cupcakes, gluten-free cupcakes, macarons, and even allergy-friendly assortments! They currently have 18 flavors available, and they continuously come up with new flavor combinations. They ship nationwide, and everything's guaranteed fresh when they arrive at your door. One-time boxes start at $30. For subscriptions, you can choose between a quarterly or a monthly box and the price starts at $146.
This is a review of a one-time box, PSOG Party Safe Original Greats Cupcakes.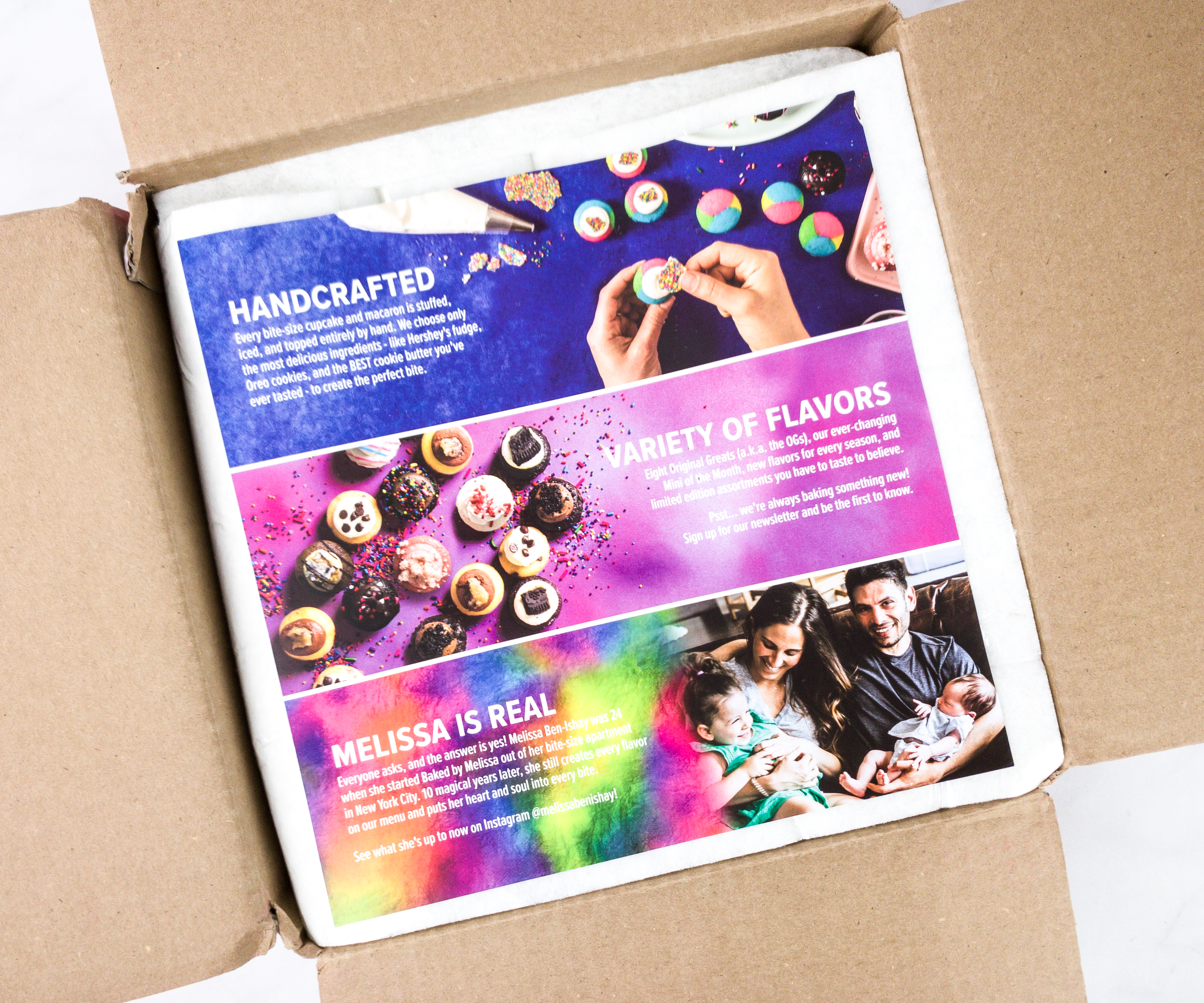 Upon opening the box, we were greeted with a card sheet that tells us more about the brand.
The treats were packed inside an insulated box!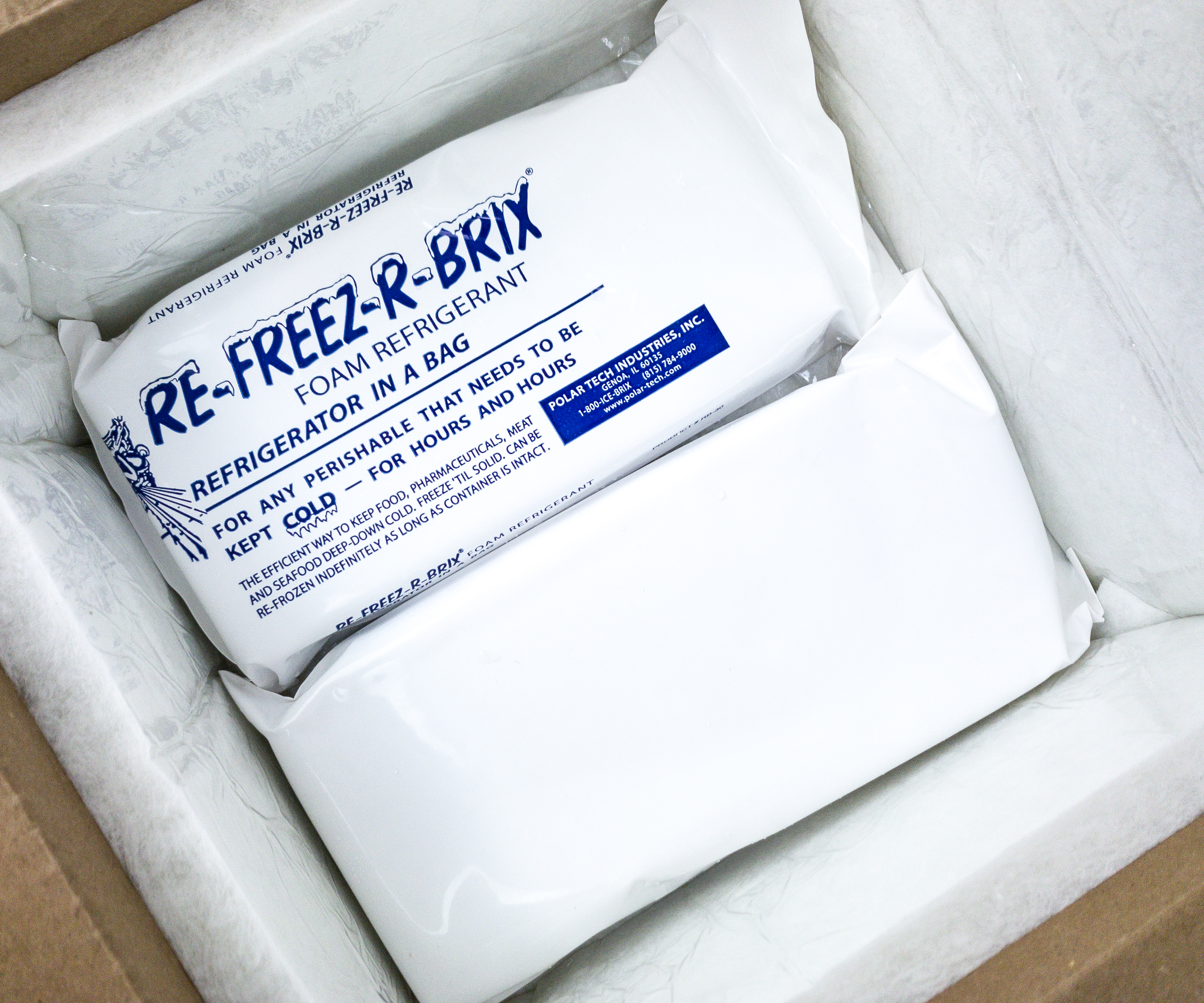 They even included these foam refrigerants to make sure the goodies arrive fresh!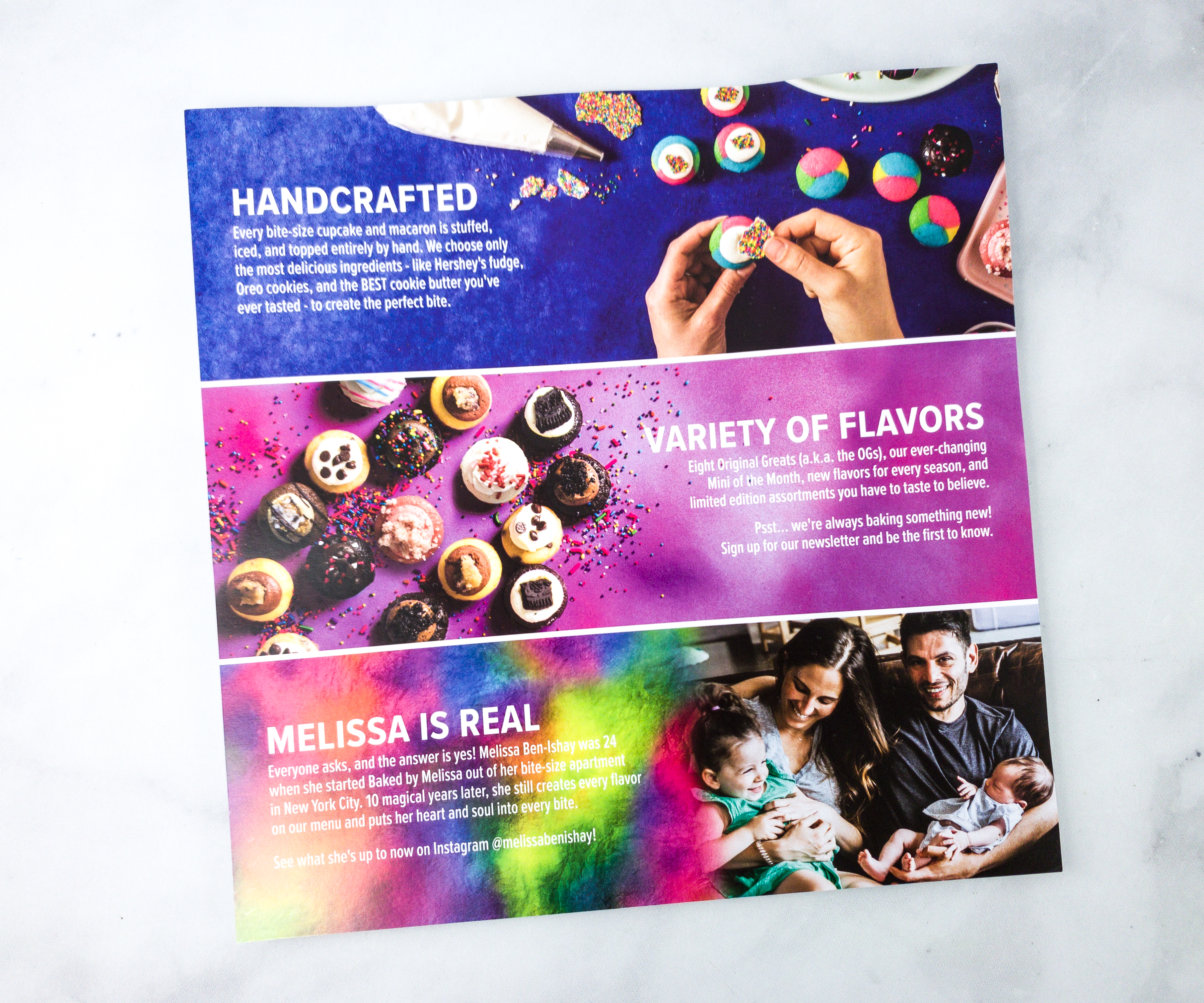 This card tells us that all the treats are handcrafted and that they offer a variety of flavors. Also, Melissa is real! She is Melissa Ben-Ishay, and she was 24 when she started her business!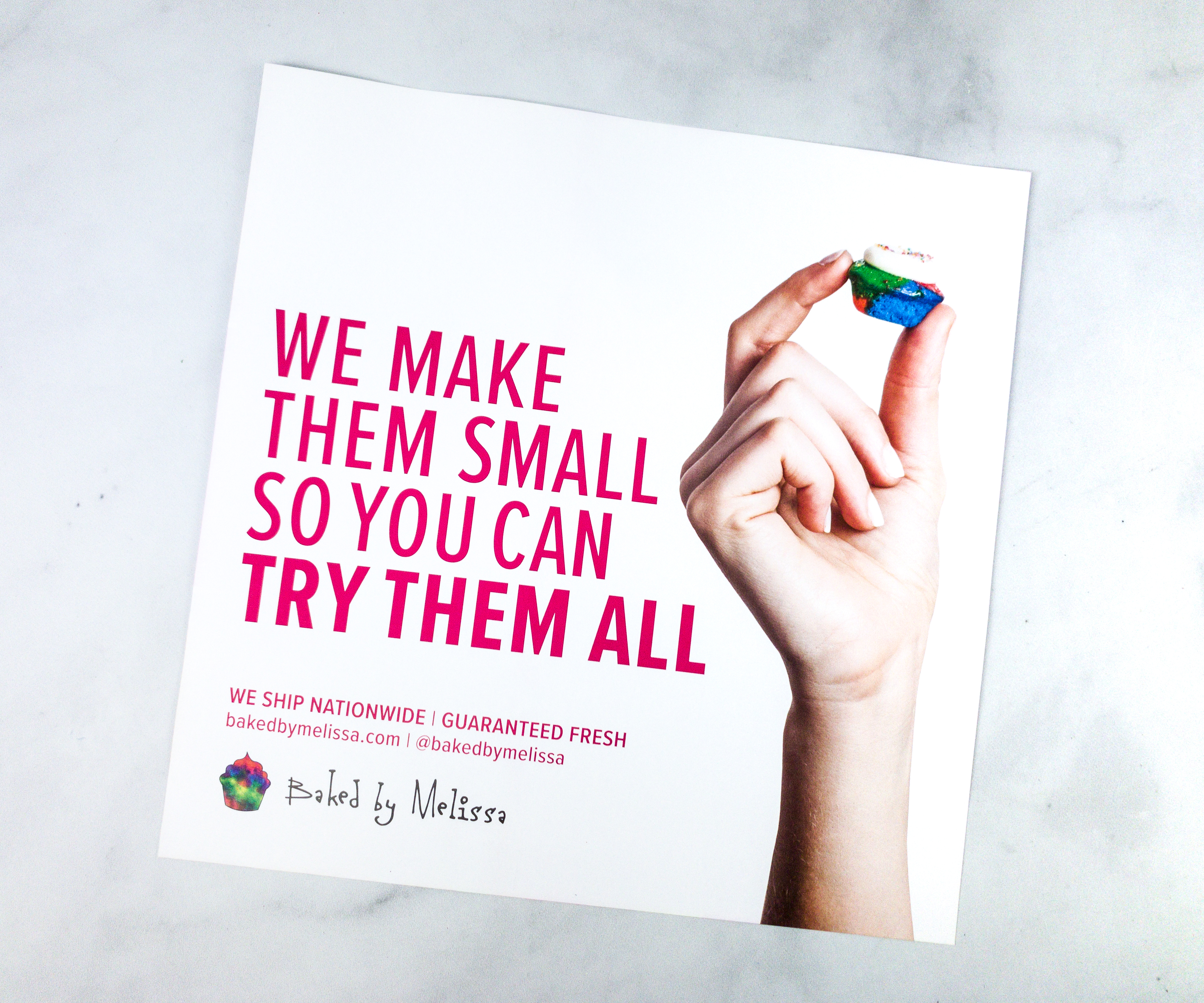 Baked by Melissa cupcakes are under 50 calories since everything is bite-sized. You can freeze them and they stay fresh for up to 2 weeks.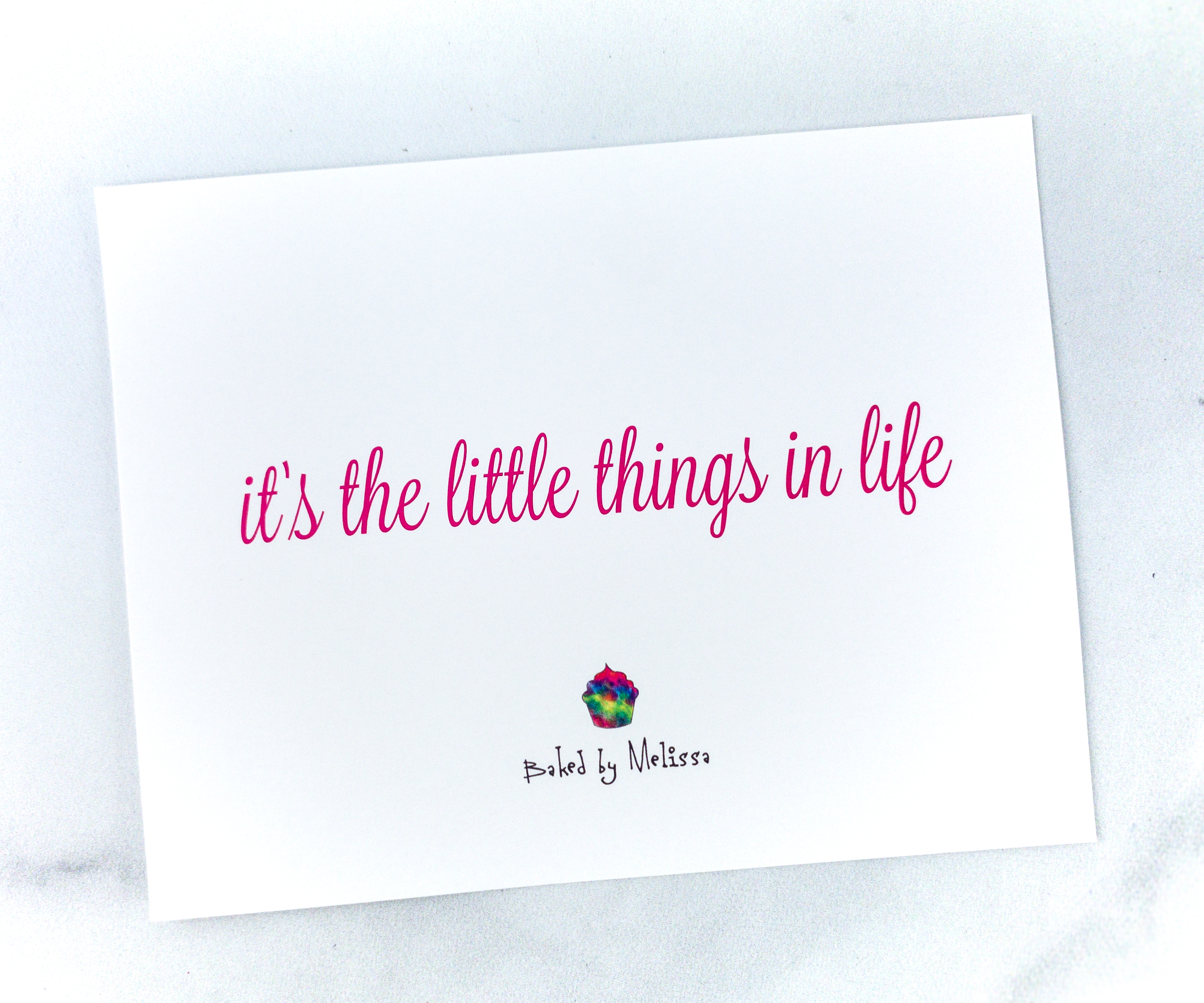 It's the little things in life.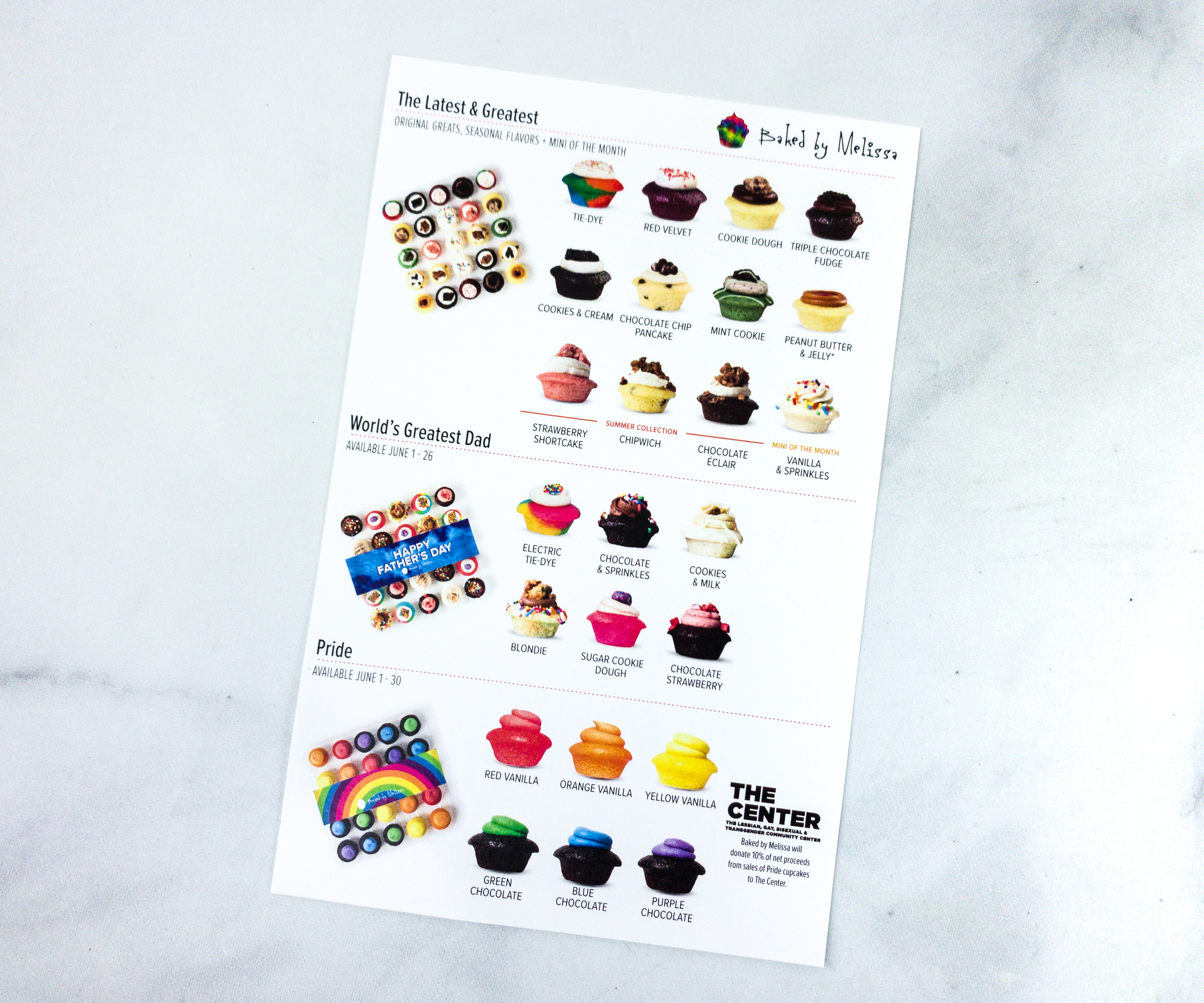 There's also a product list featuring different boxes and flavors offered by Baked by Melissa!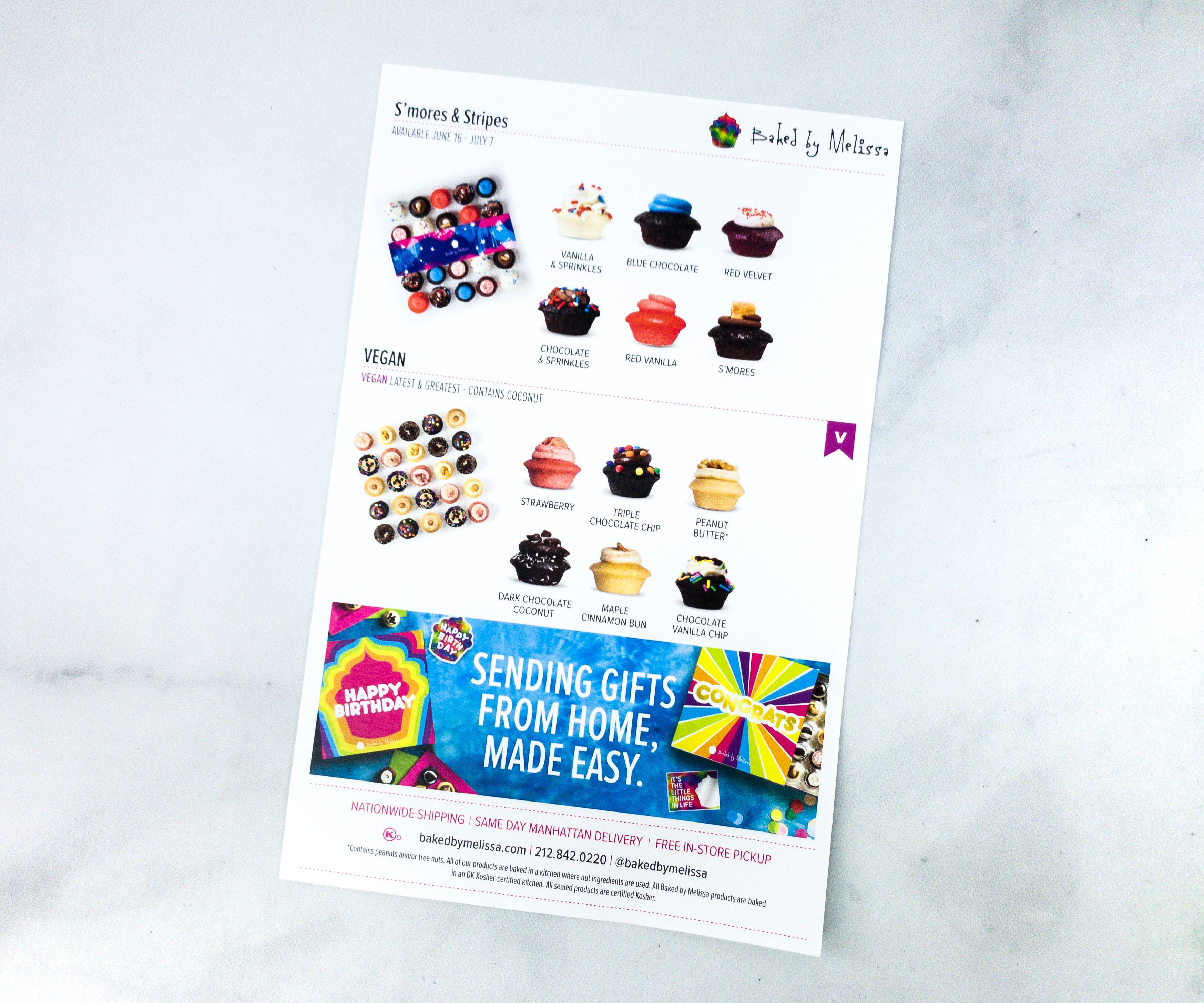 They all look so good!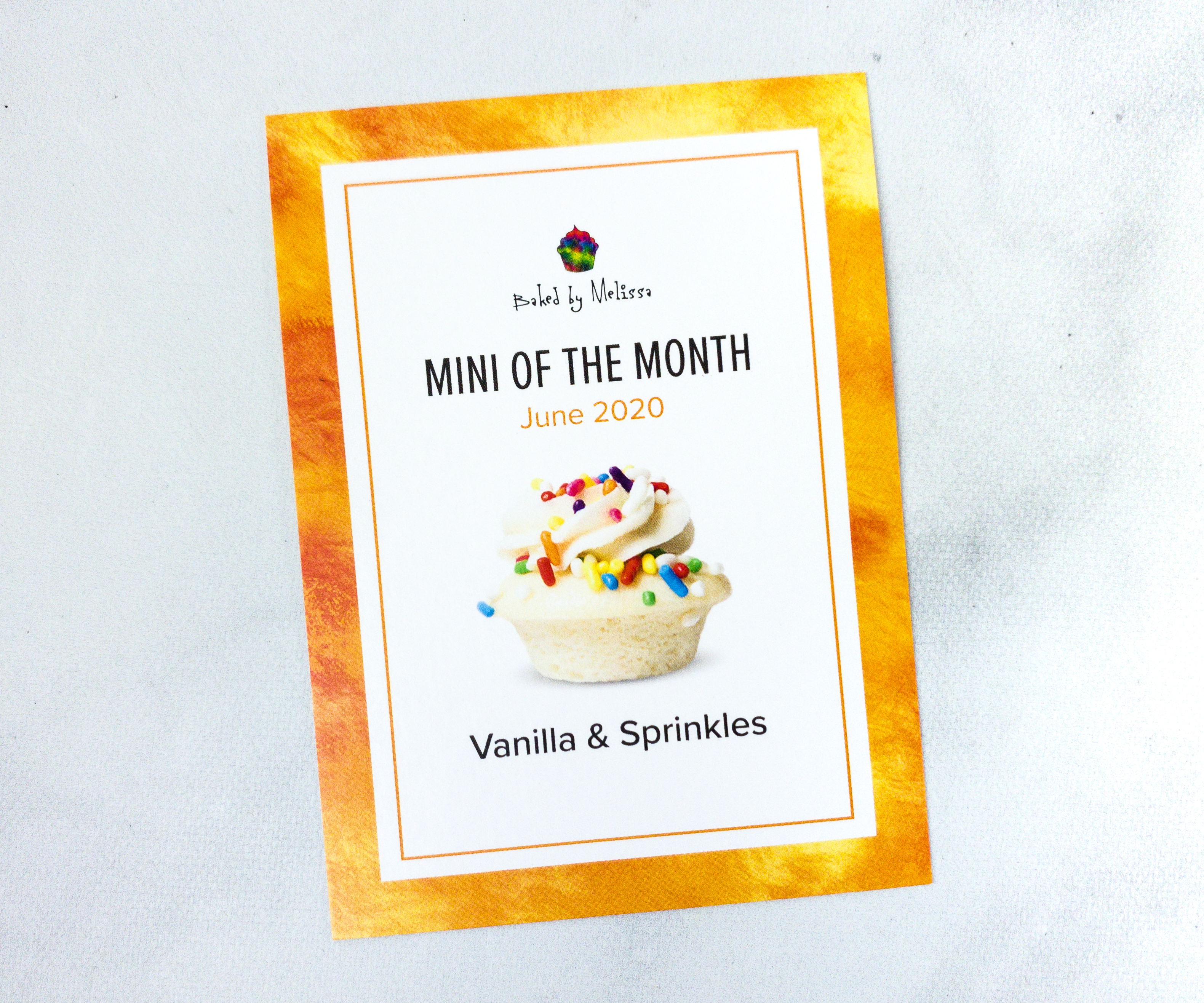 This month, the featured mini cupcake is the Vanilla & Sprinkles flavor!
At the back of the card, it lists down all the ingredients they used in making this wonderful mini creation! I can't wait to taste it!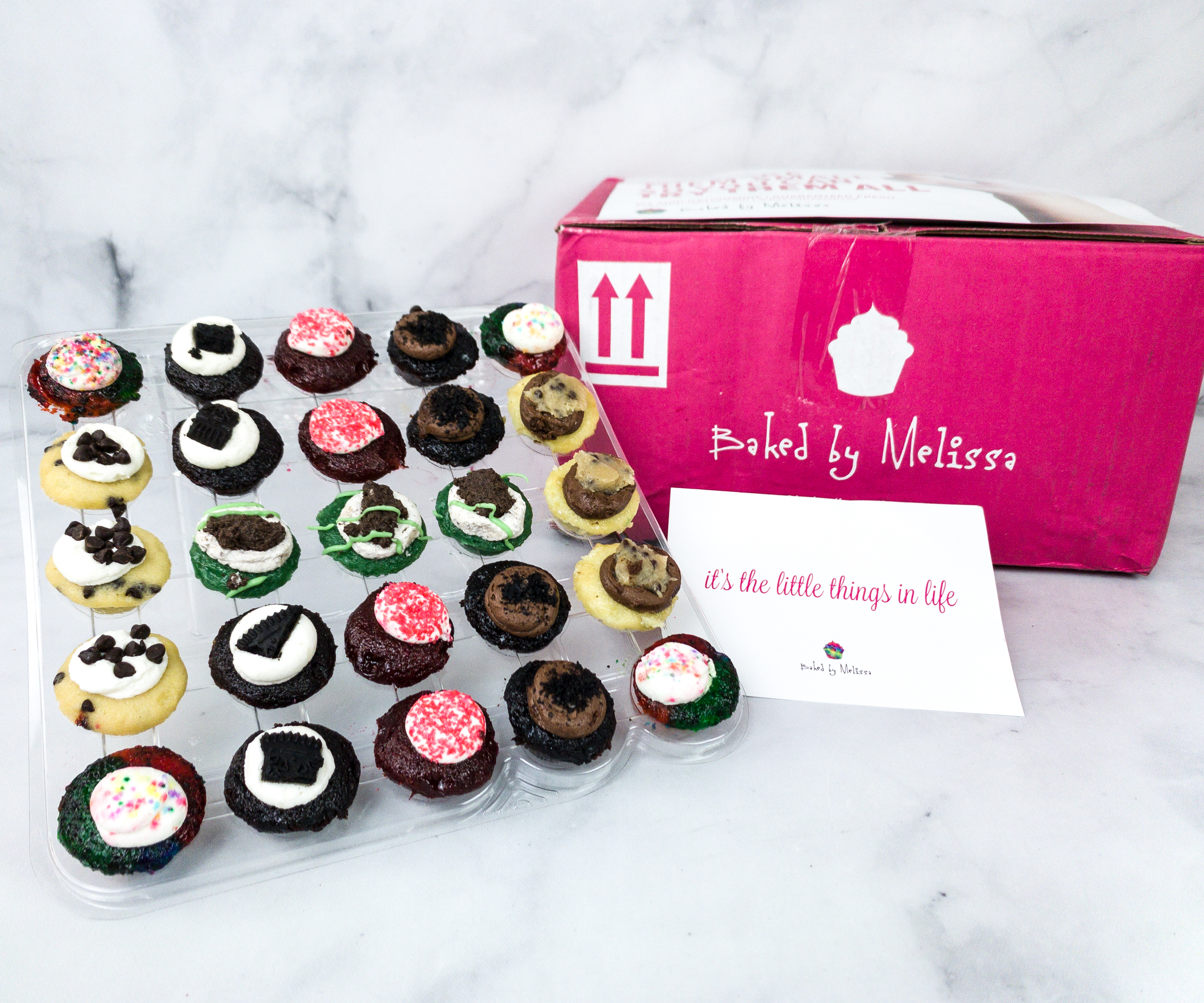 Here's everything in my box!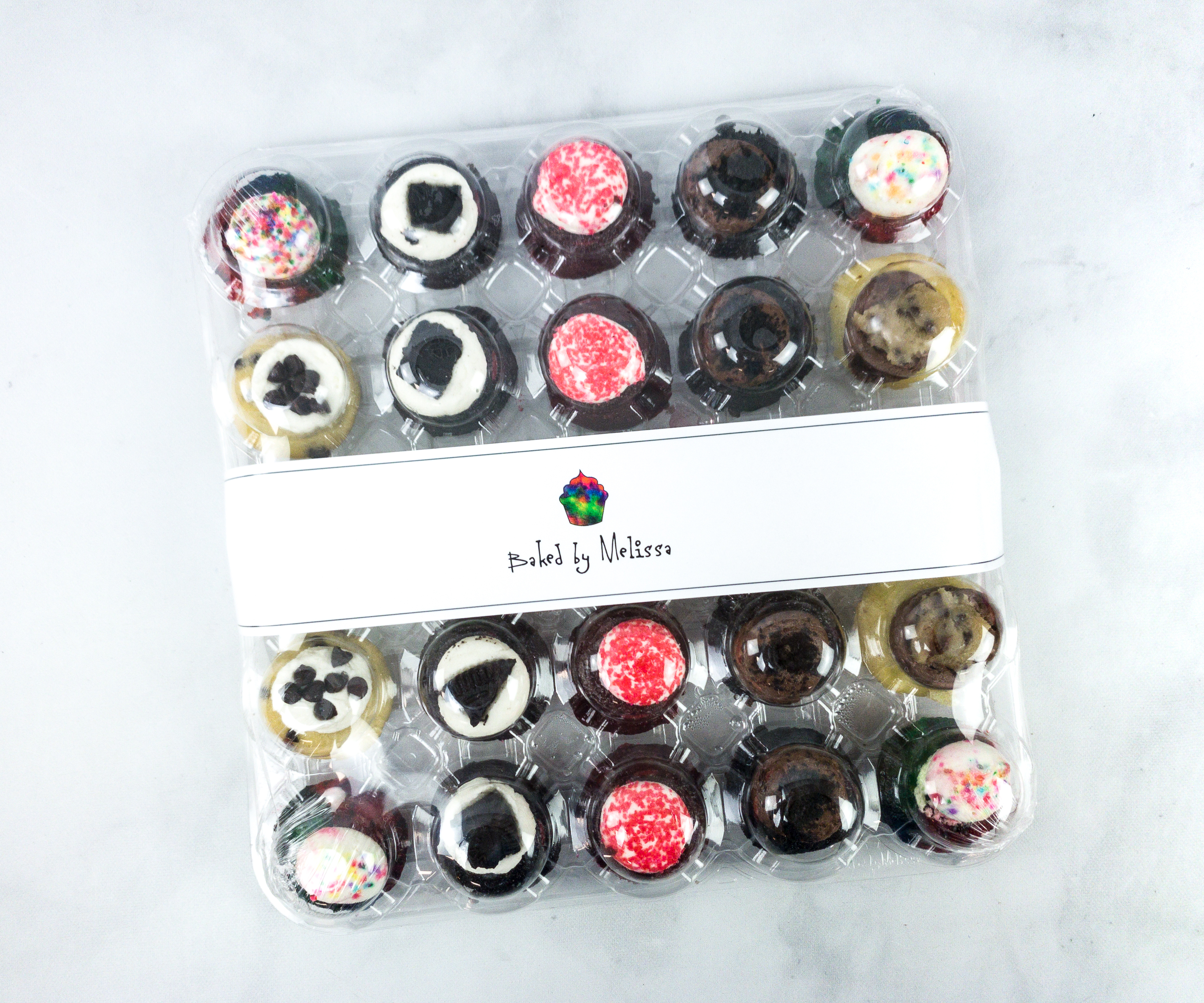 The mini cupcakes came secured in this clear packaging, bound together with a paper film that boasts the brand's name and logo. I like how the packaging has individual wells to make sure the cupcakes stay upright and in place!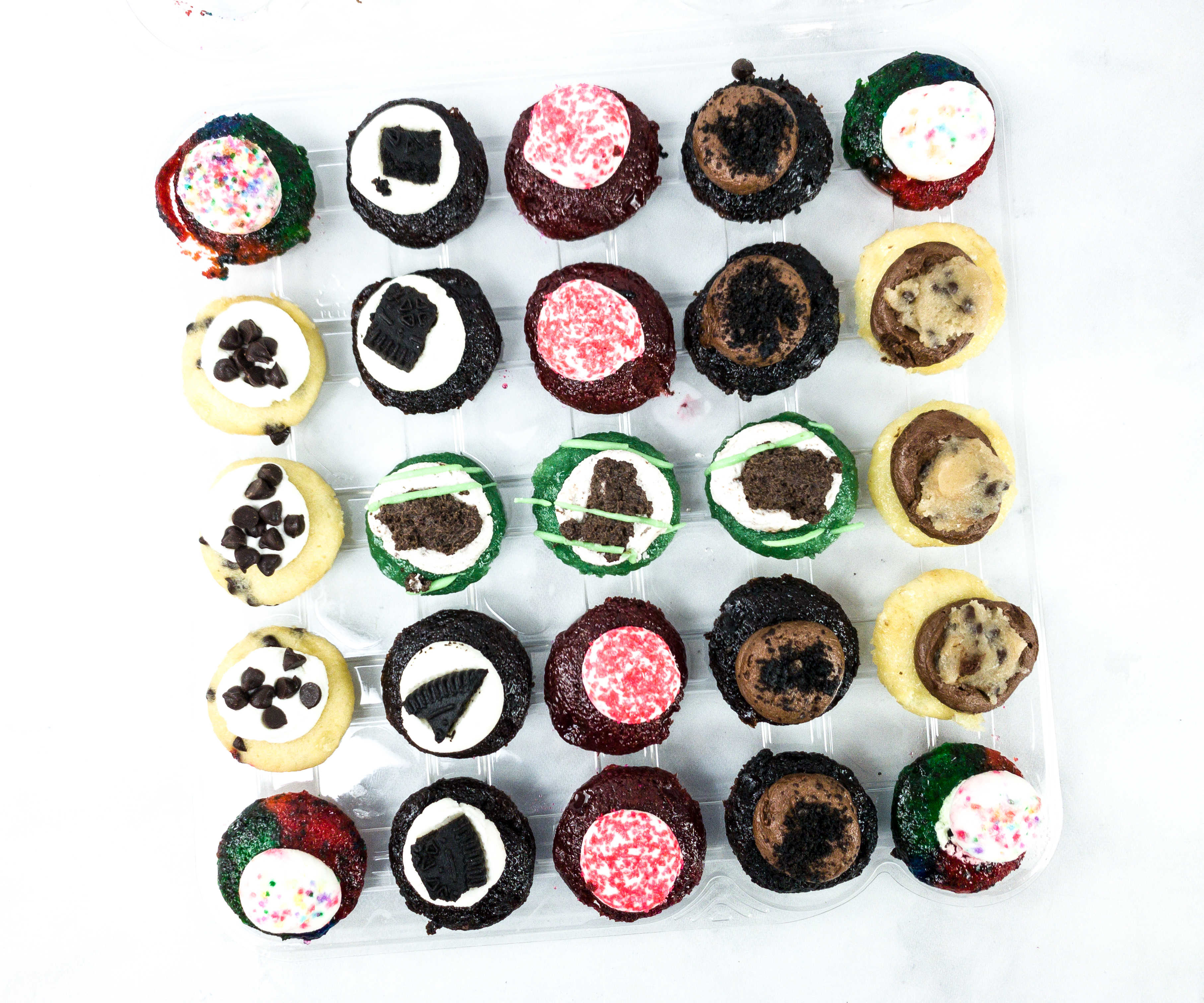 Here's an overview of these amazing goodies! I'm drooling!
They look so good! We got 3-4 pieces of each flavor to try out and even share with the whole family!
Here are all the flavors in this pack!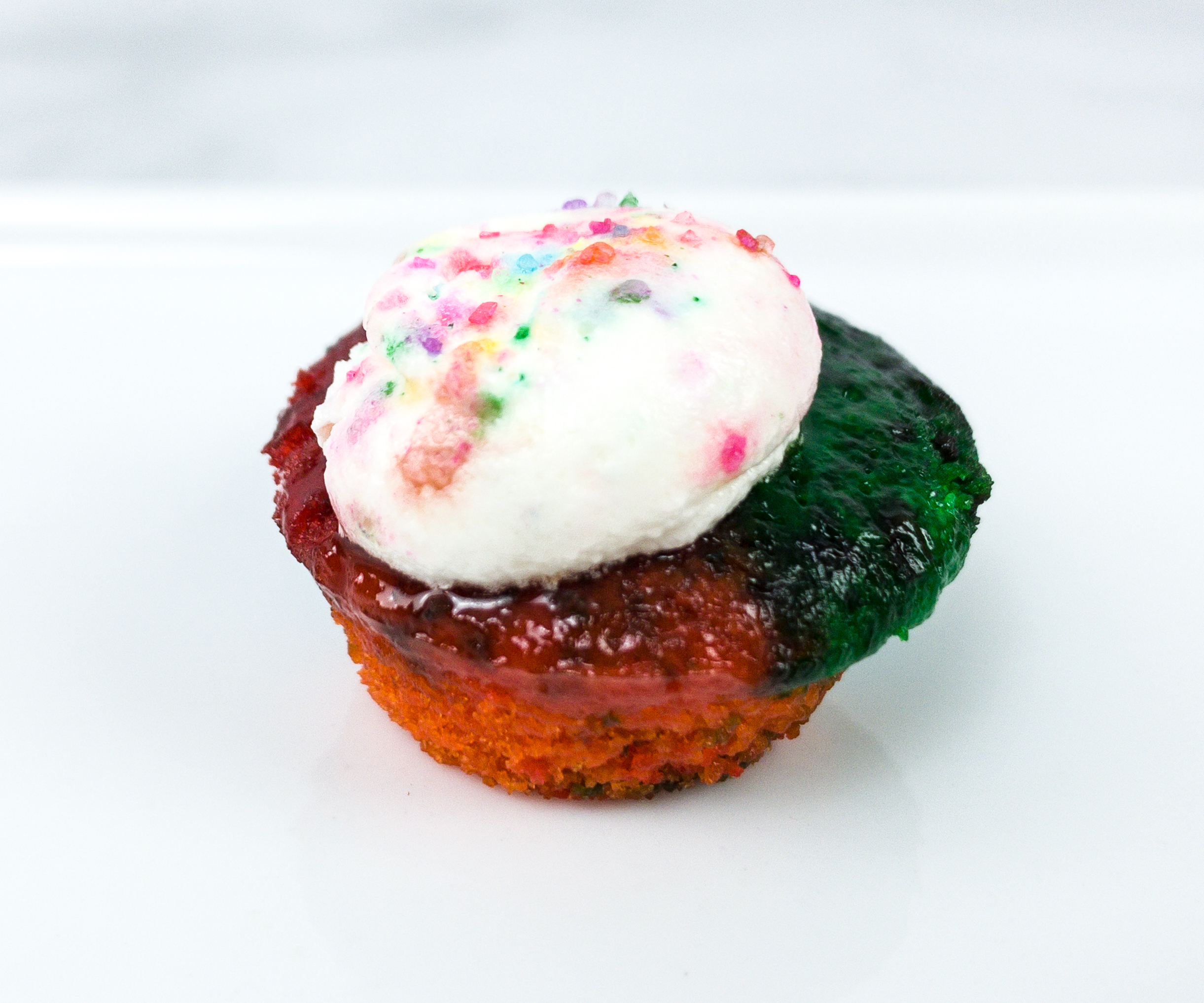 Tie-dye Cupcake. It's a vanilla-flavored mini-cupcake with icing and sprinkles, a sure favorite for the kids!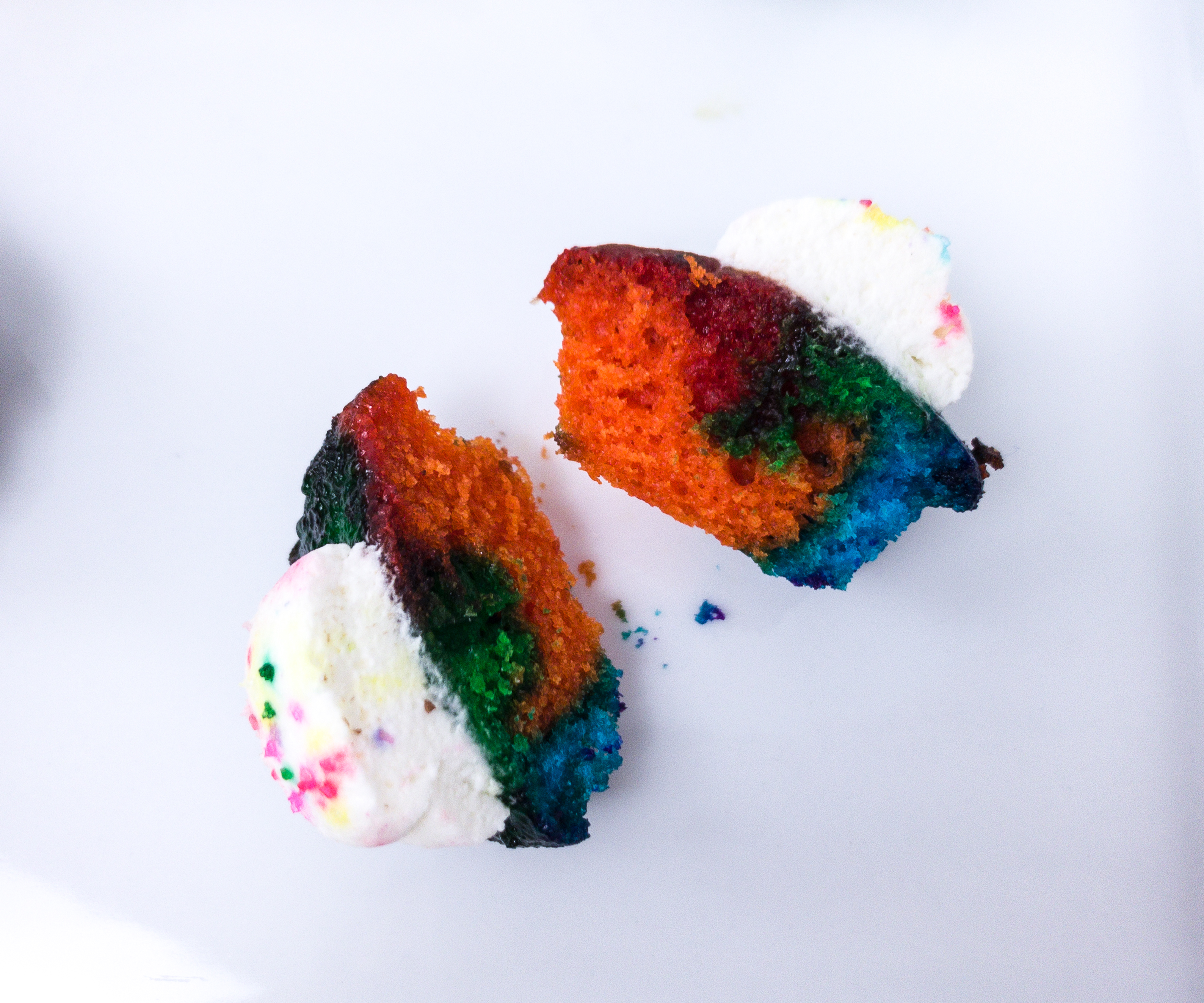 The cupcake itself is pretty colorful. A part of it is green, another part is orange, and one side is blue!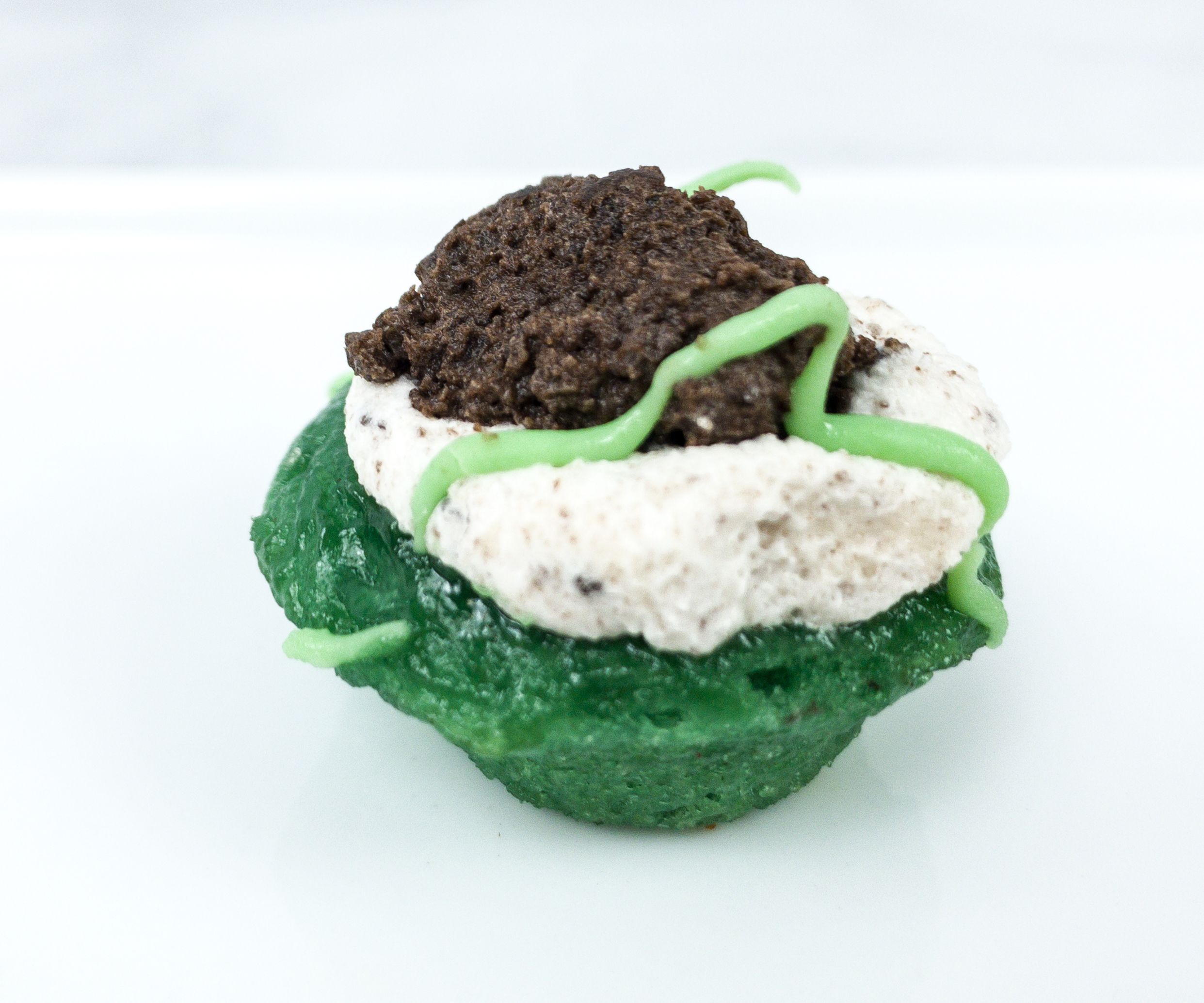 Mint Cookie. If you're a mint chocolate chip lover, this might be the perfect cupcake for you. The cupcake is infused with mint flavor, and also has cream and chocolate fudge on top.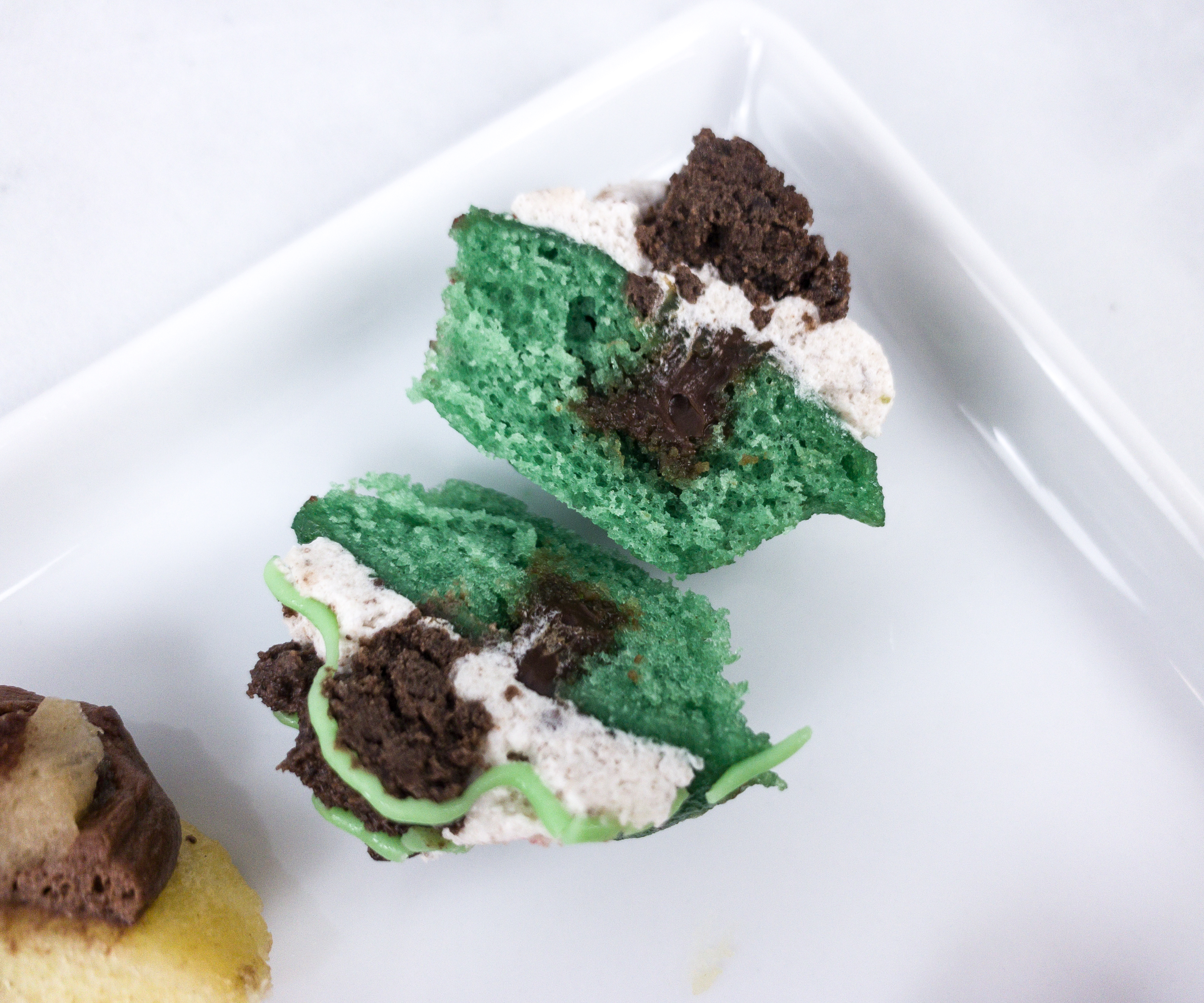 One bite and the cream and chocolate explodes in the mouth. It even has a chunk of yummy mint chocolate inside the cupcake!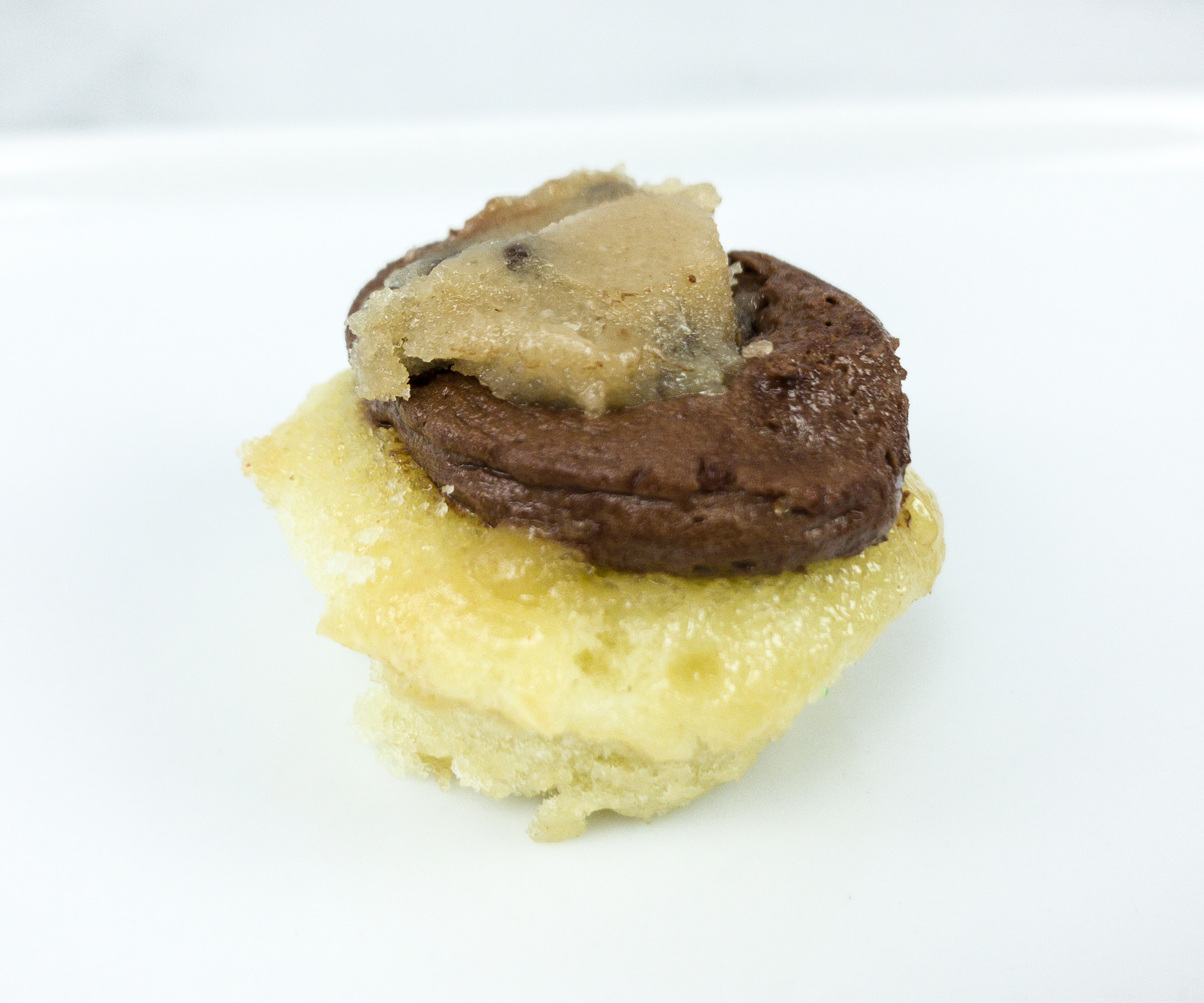 Cookie Dough. Biting into this cookie dough flavored cupcake really feels like you're eating cookie dough. It's so good, you'd want to dump it in milk!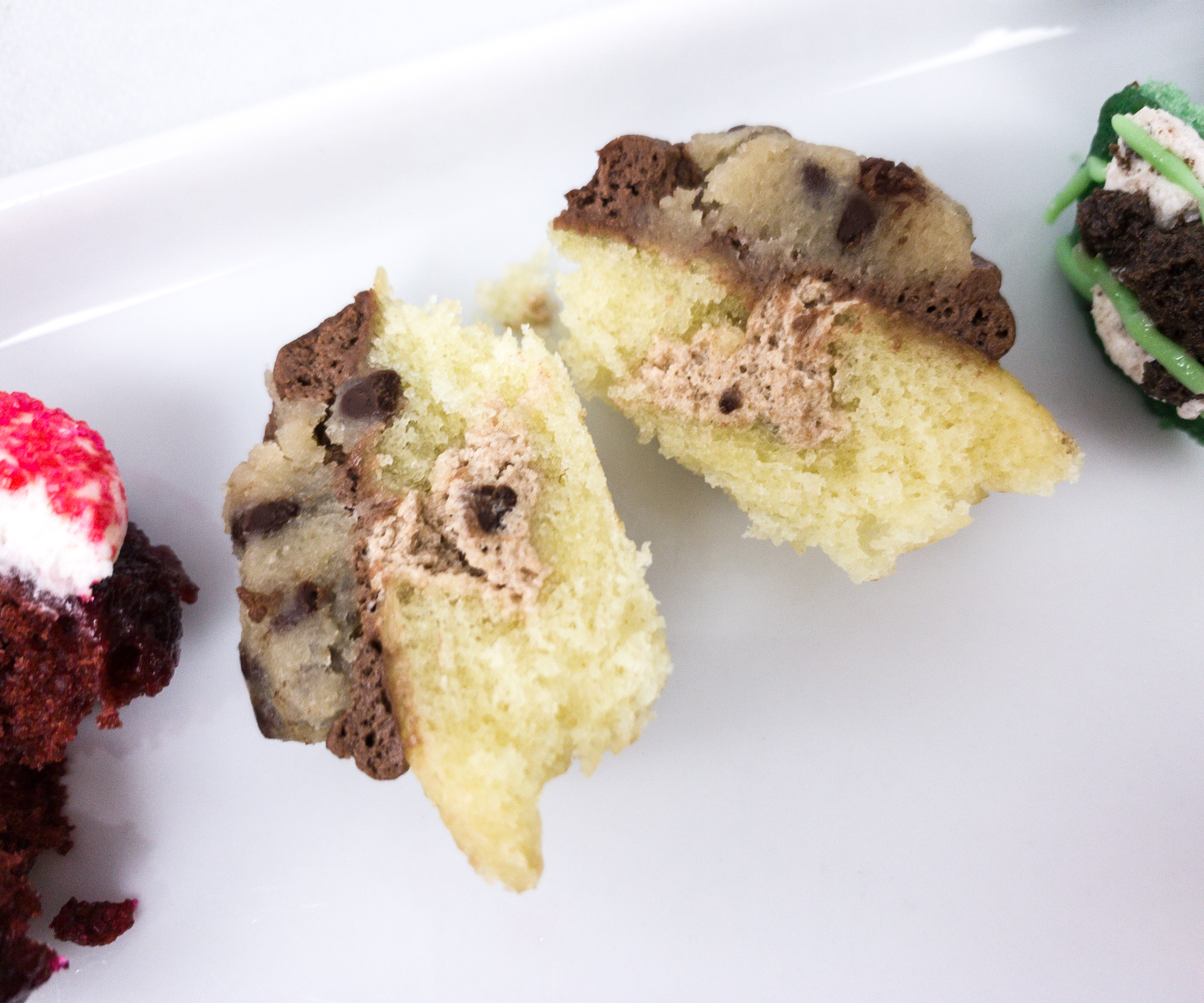 There's also a creamy filling in the middle, adding more sweetness to the treat!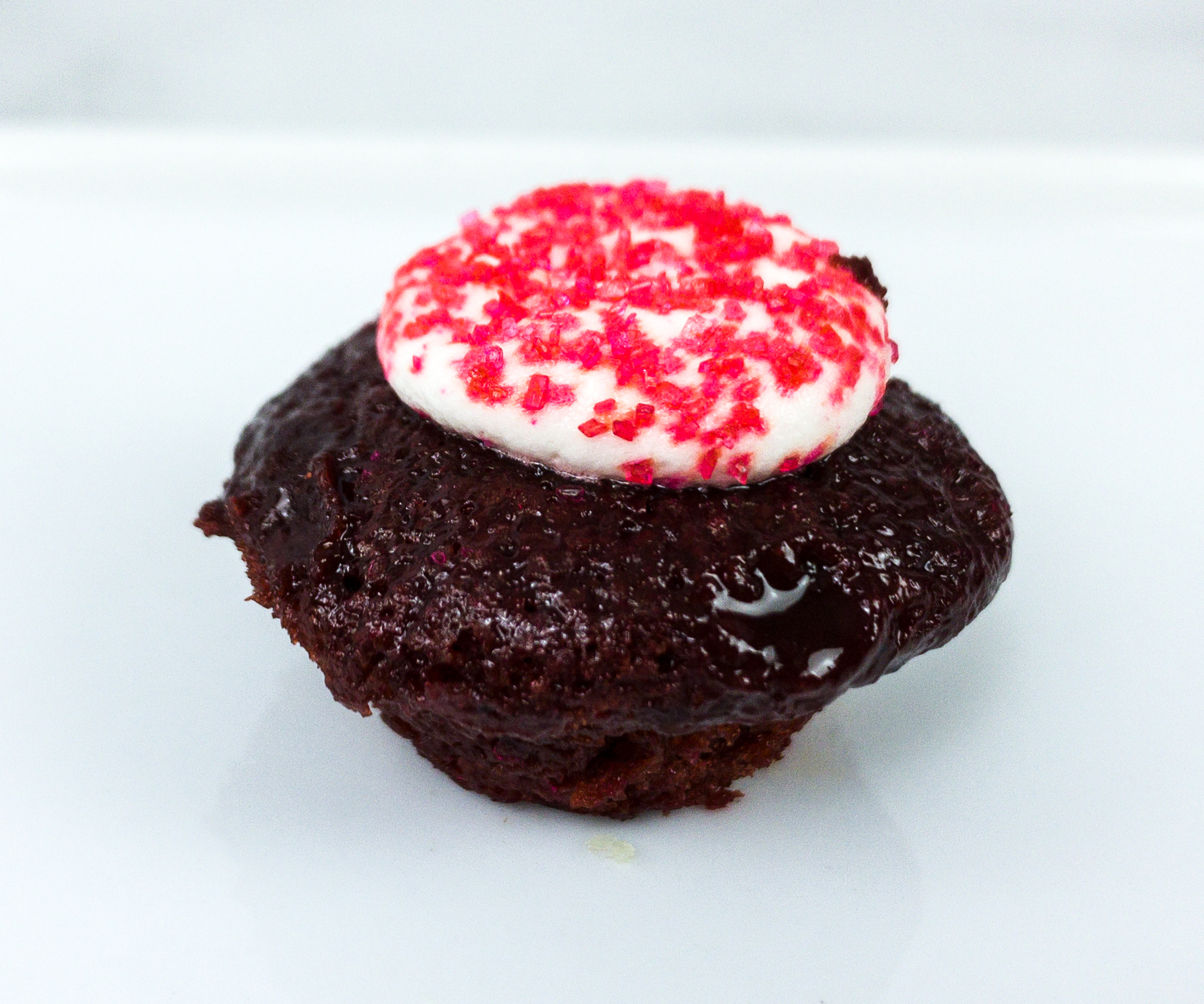 Red Velvet. Now, this one is my favorite. The red velvet cupcake is just the right balance of sweetness and tart. The icing balances everything out and it's just pure goodness!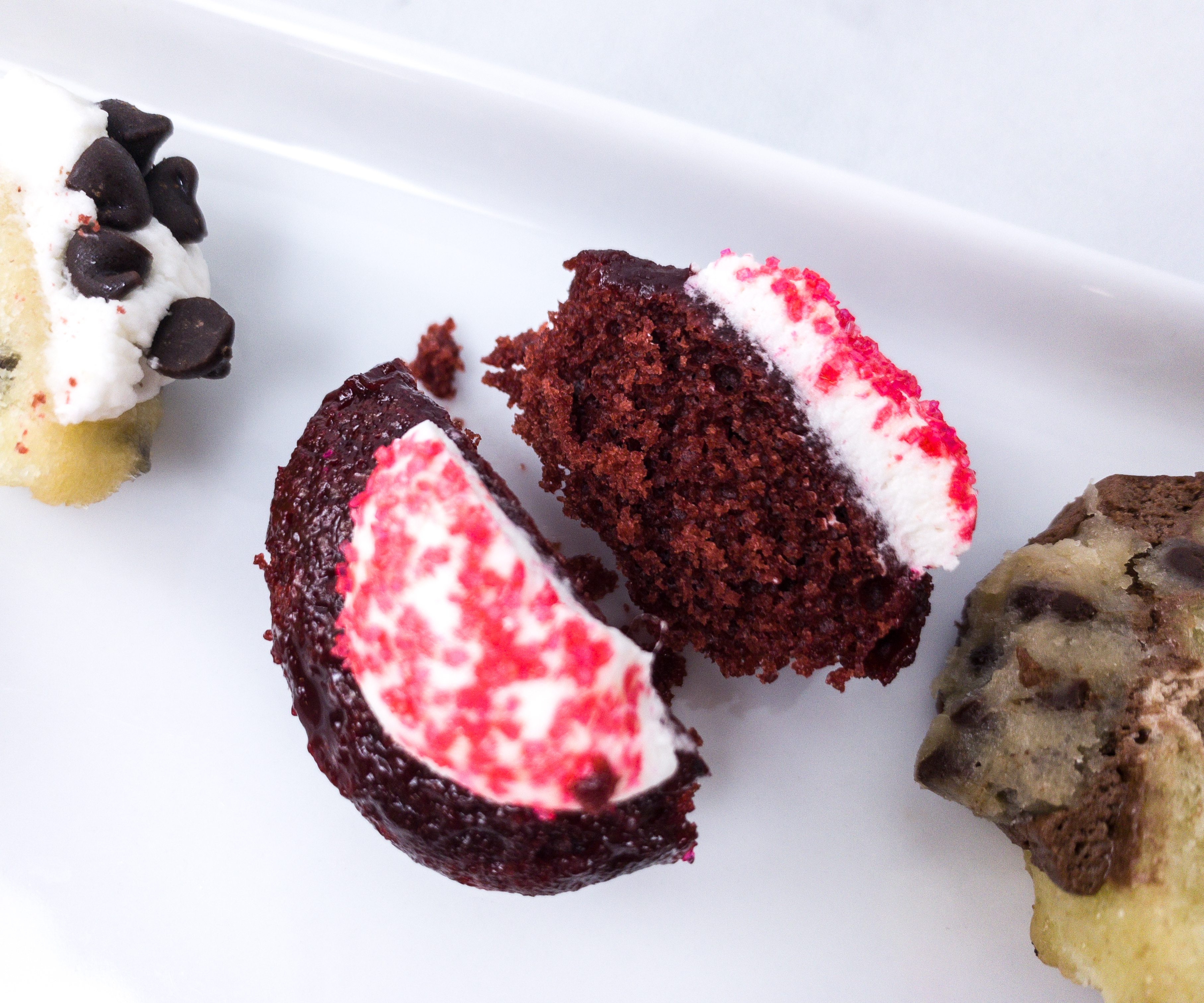 The red velvet is densely packed and I just can't stop wanting more.
Chocolate Chip Pancake. Another kid's favorite, this chocolate chip cupcake is for sure one of life's greatest creations. The chocolate chips melt in your mouth and it gives everyone a satisfying smile with each bite!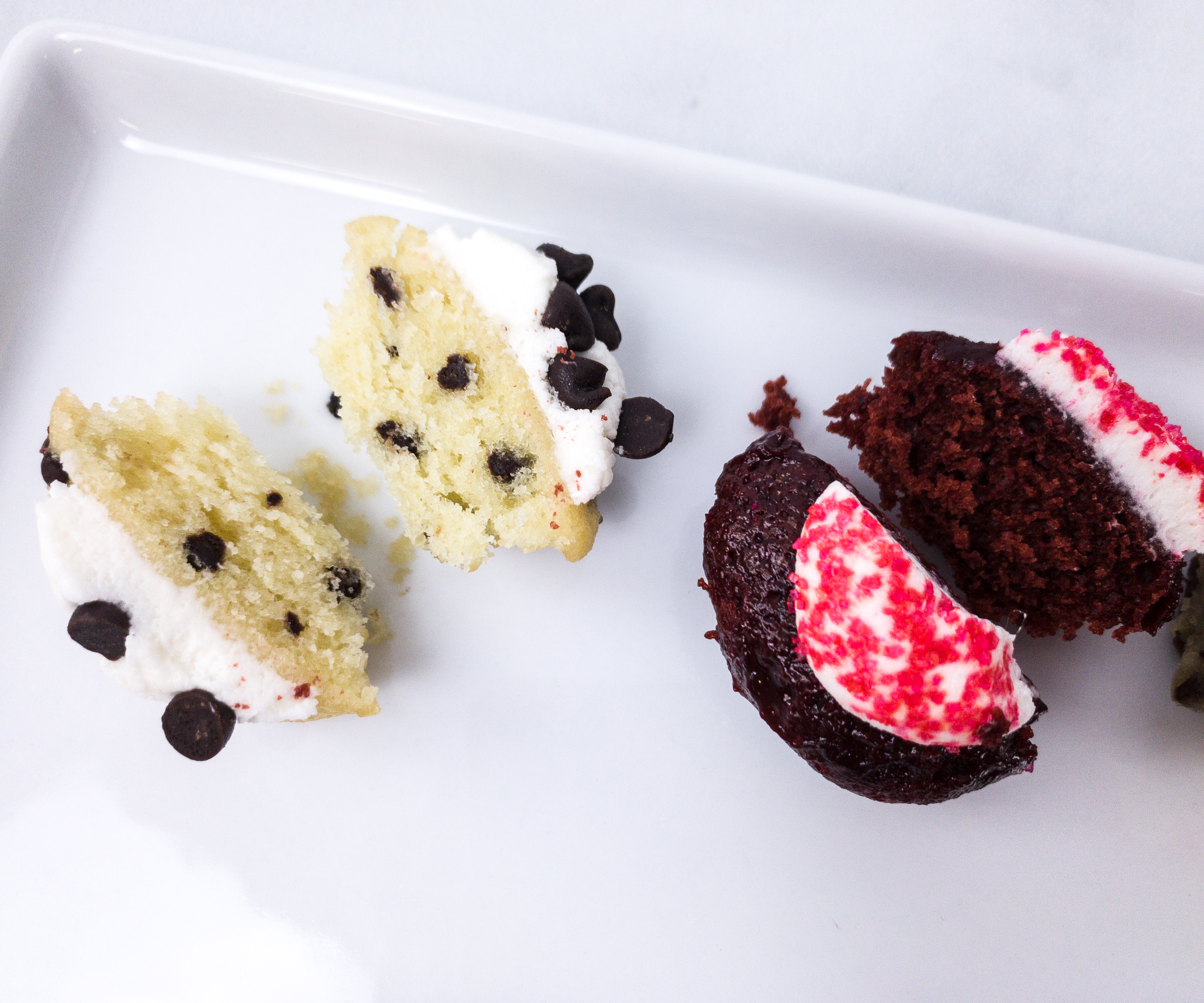 Aside from the toppings, it also has chocolate chips inside the cupcake!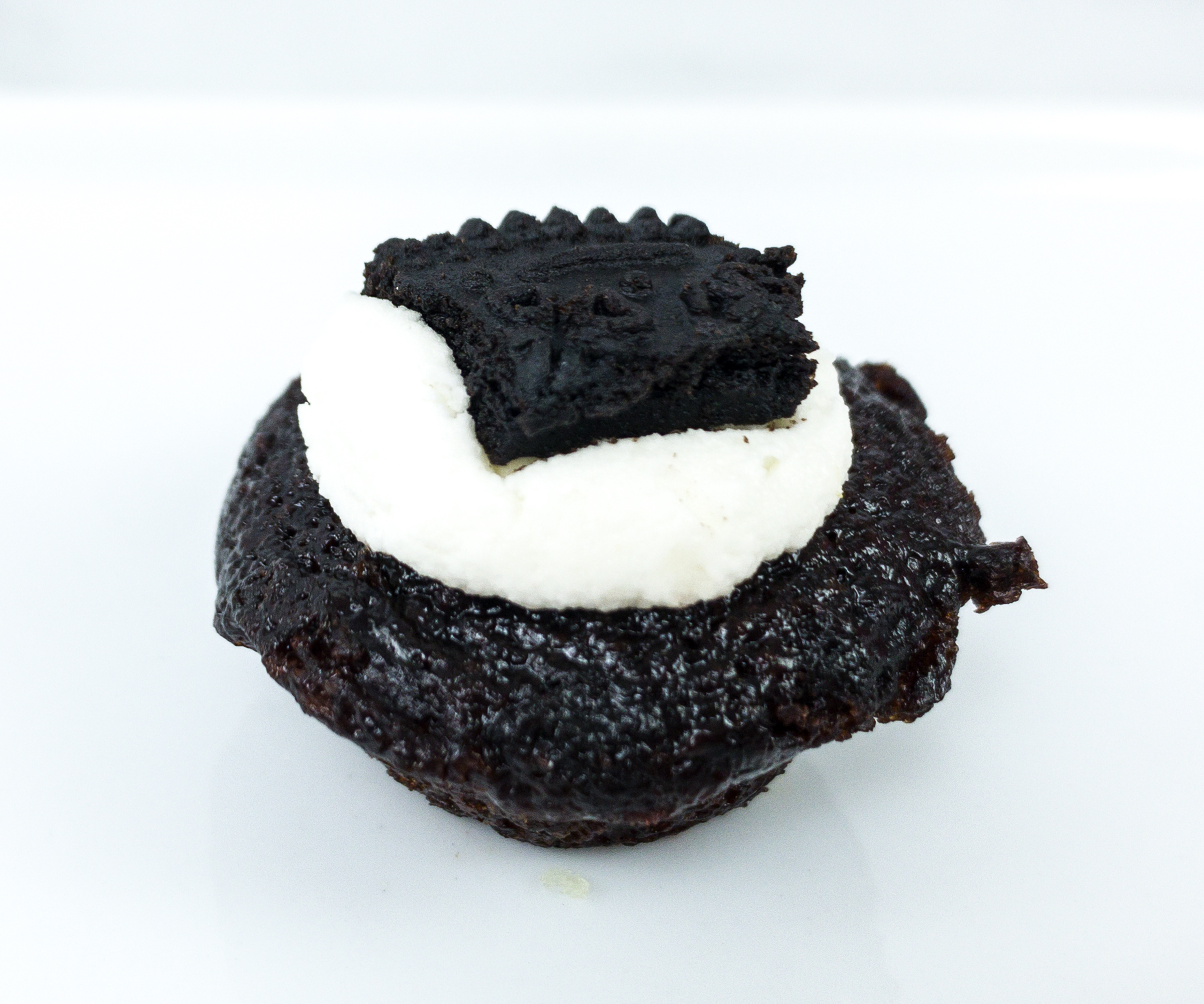 Cookies and Cream. This cupcake is a classic! The chocolate cupcake base came with a dollop of cream and an Oreo cookie on top.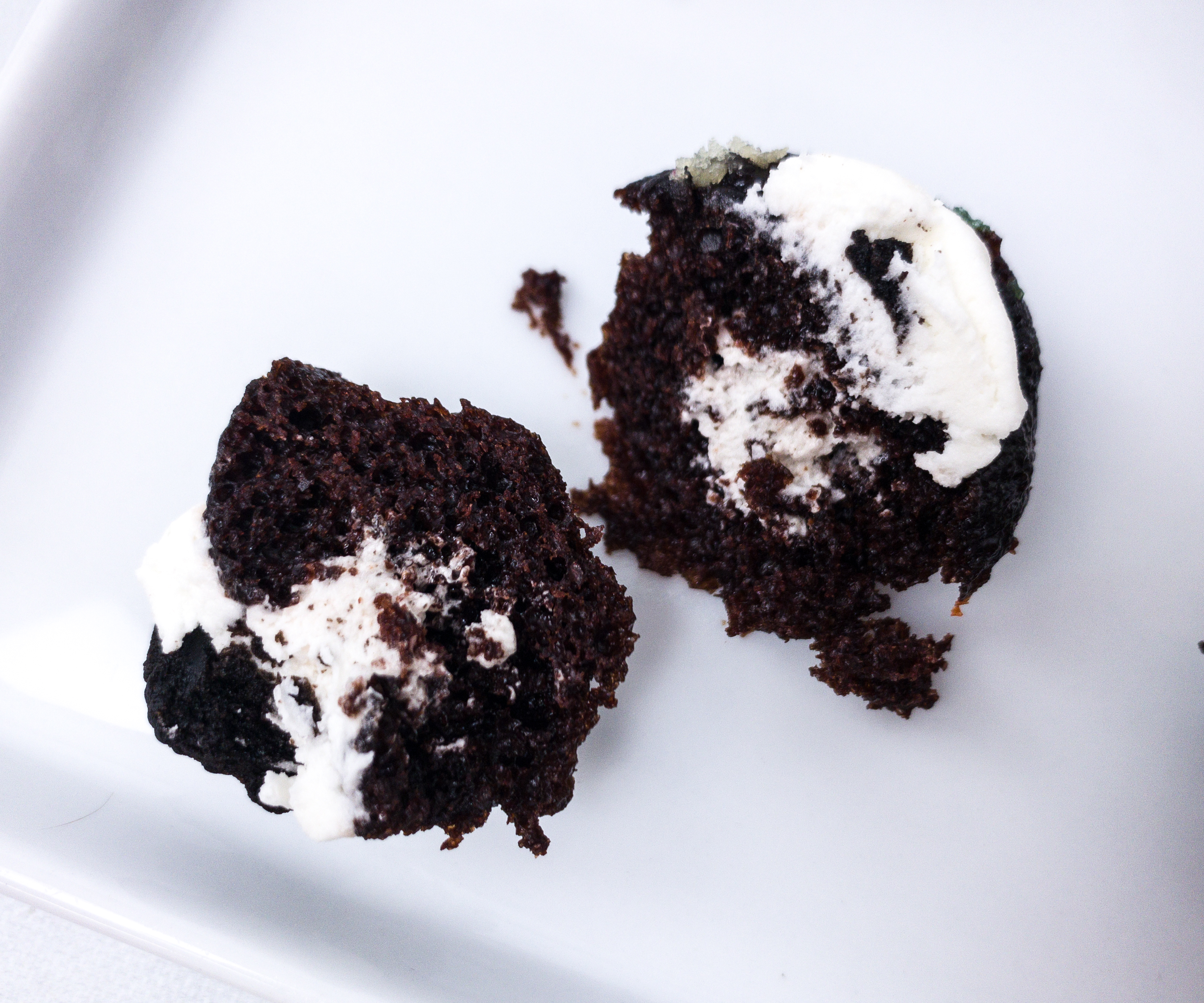 There's more cream inside!
Triple Chocolate Fudge. Chocolate overload! For chocolate lovers, this cupcake is the real deal. It has a chocolate base with a chocolate-flavored icing and toppings!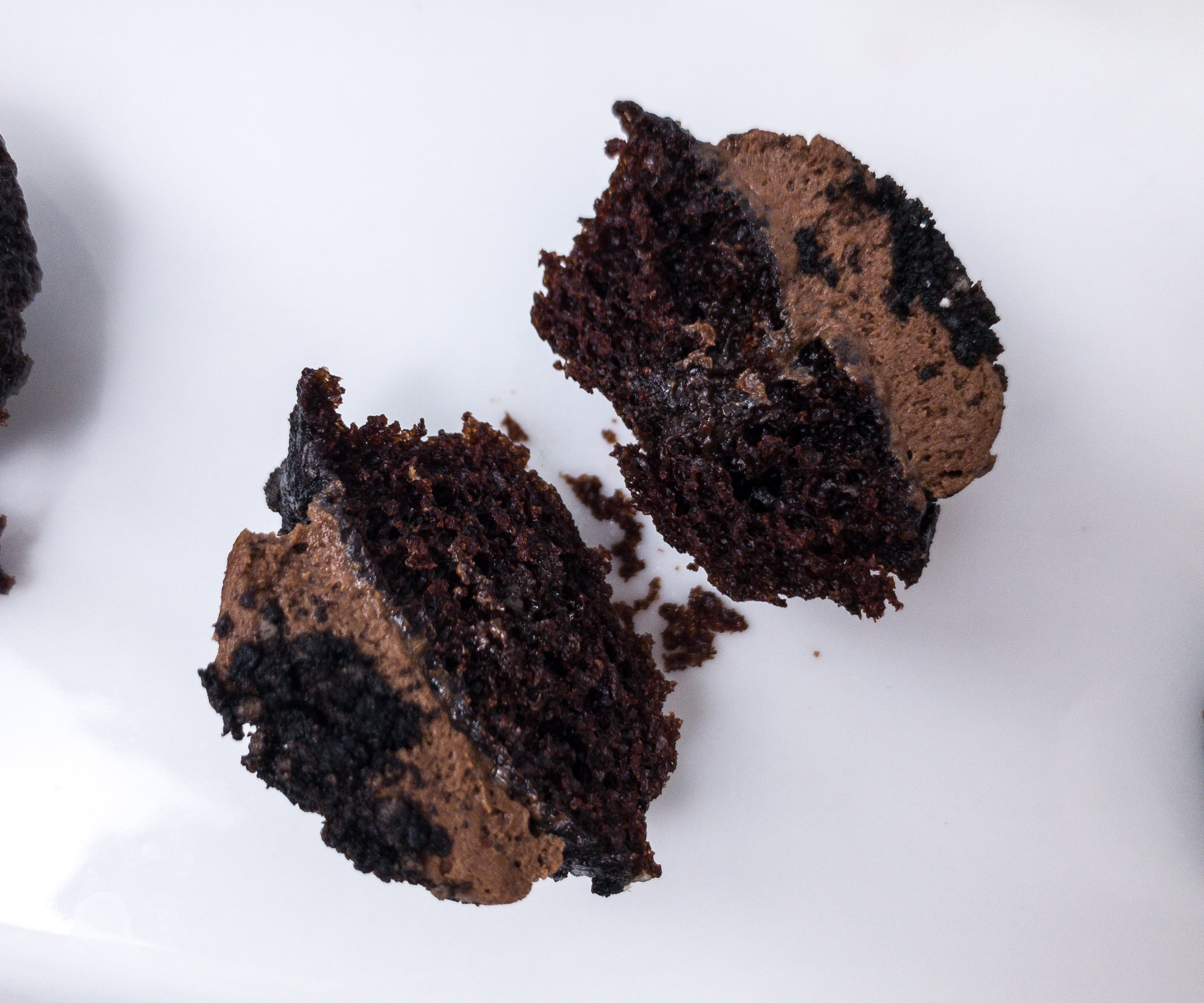 The fudge inside the cupcake melts in the mouth!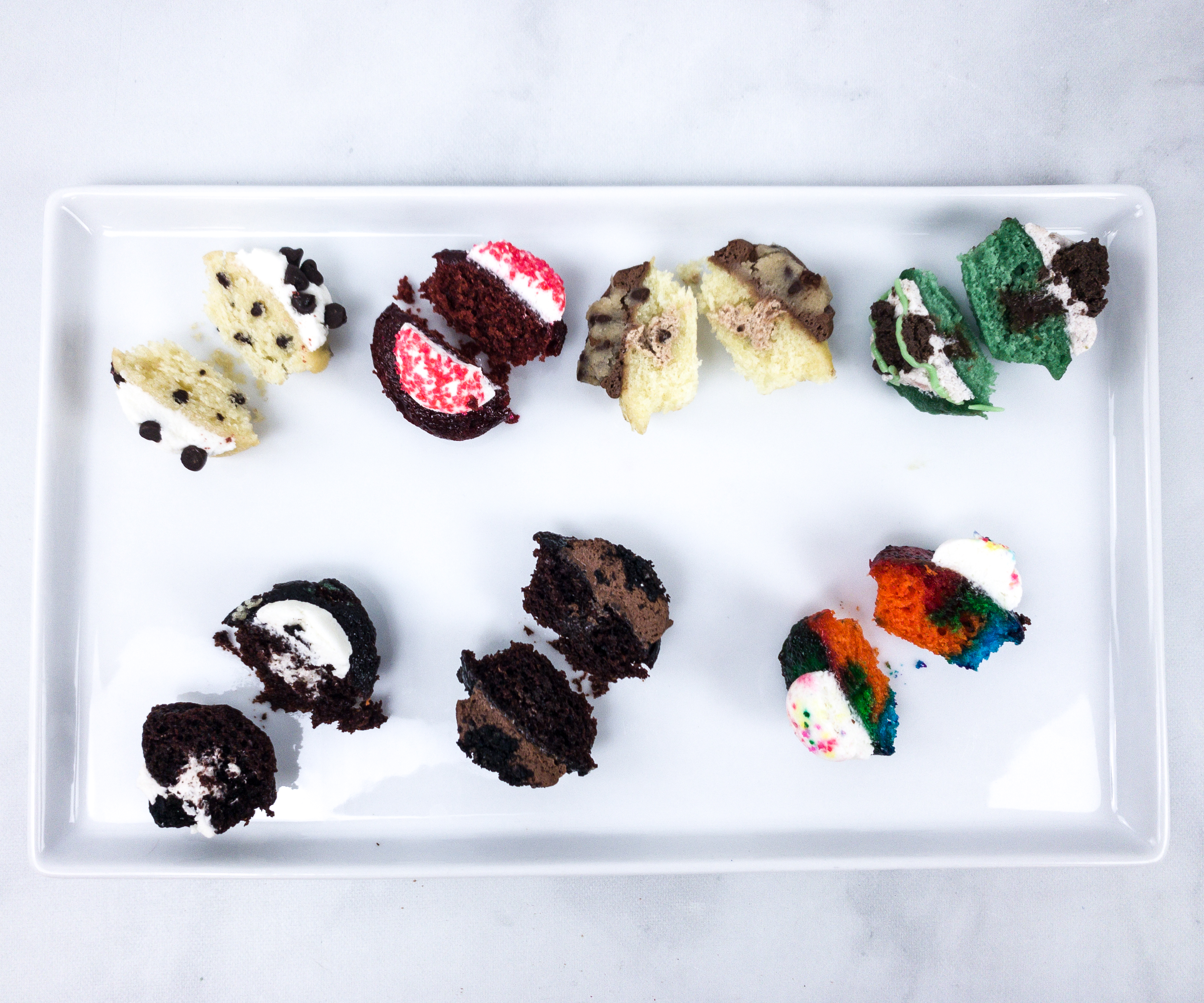 Each piece is fresh! They're all moist and full of flavor!
These mini cupcakes are truly addicting! They're the perfect snack to munch on and to share with the family, since we have several pieces of each flavor. All the flavors were amazing and everything was a hit, not only with the kids but also with my husband! My favorite is red velvet, but I have grown to love the other flavors in this set as well. The kids were drawn to the tie-dye cupcake because of how amazing it looks and it also doesn't disappoint with the taste! Overall, it was an amazing experience trying out these bite-sized goodies! I also love how the package was handled with everything in there to make sure we receive the items fresh!
What do you think of the Baked by Melissa box?