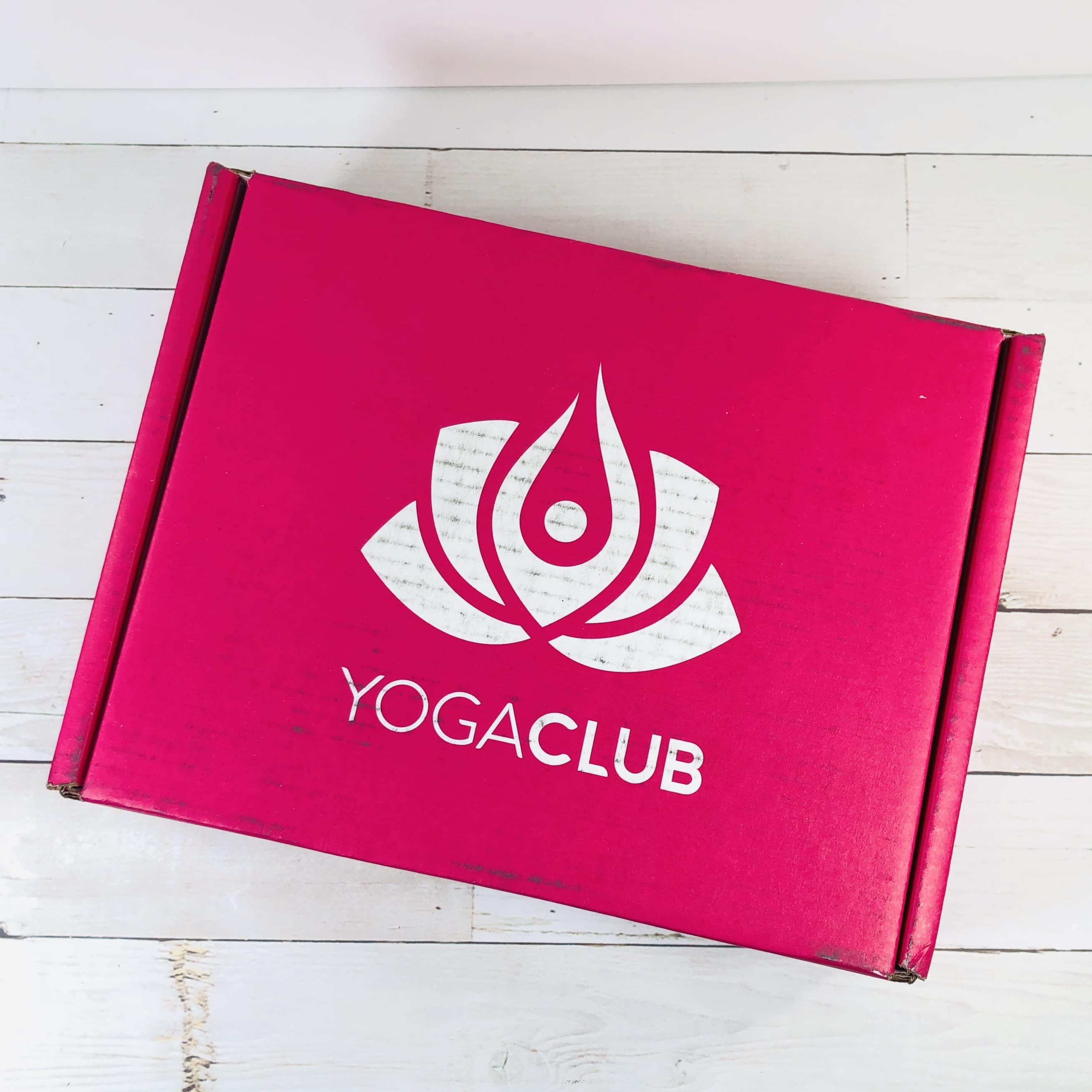 YogaClub is a monthly yoga clothing and apparel subscription box curated based on your preferences. They send brand name clothes, but at a fraction of the retail prices! Upon sign up, there's a fun style quiz that subscribers can use to tell them about your style preferences. The quiz has been updated in the last couple of weeks to better fit you. You can now add you height and specify your body shape. You can subscribe to the Guru Monthly for $79. Shipping is $6.95 to USA and $9.95 to Canada, Alaska & Hawaii. They are also shipping to the UK.
DEAL: Use the coupon code HELLO to get your YogaClub Guru Box subscription for just $59 for life! That's $20 savings per month.
YogaClub now has services to make exchanges on your items, and there's even a community for Canadian subscribers! The also offer plus sizes up to 3X.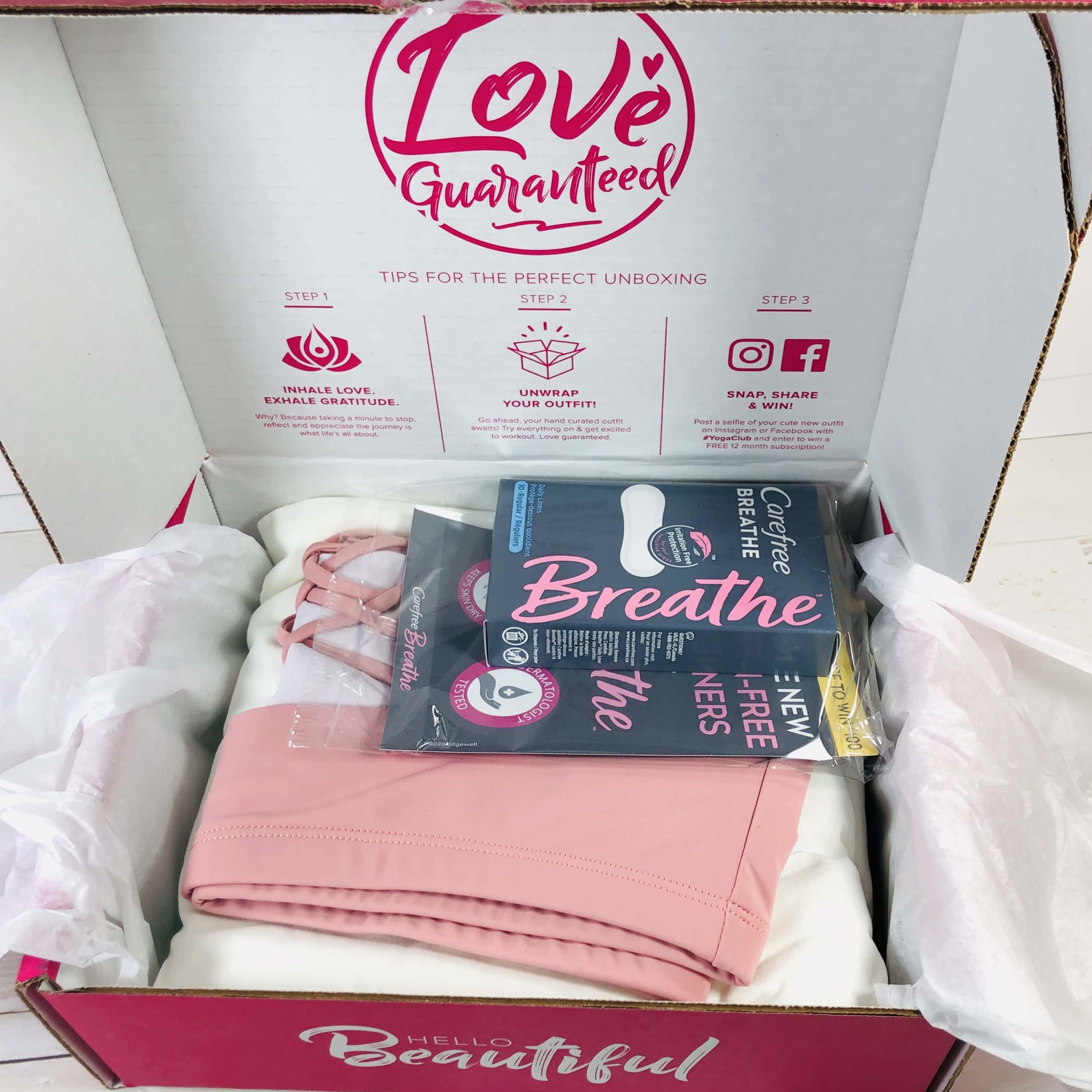 Everything was nicely wrapped in the box.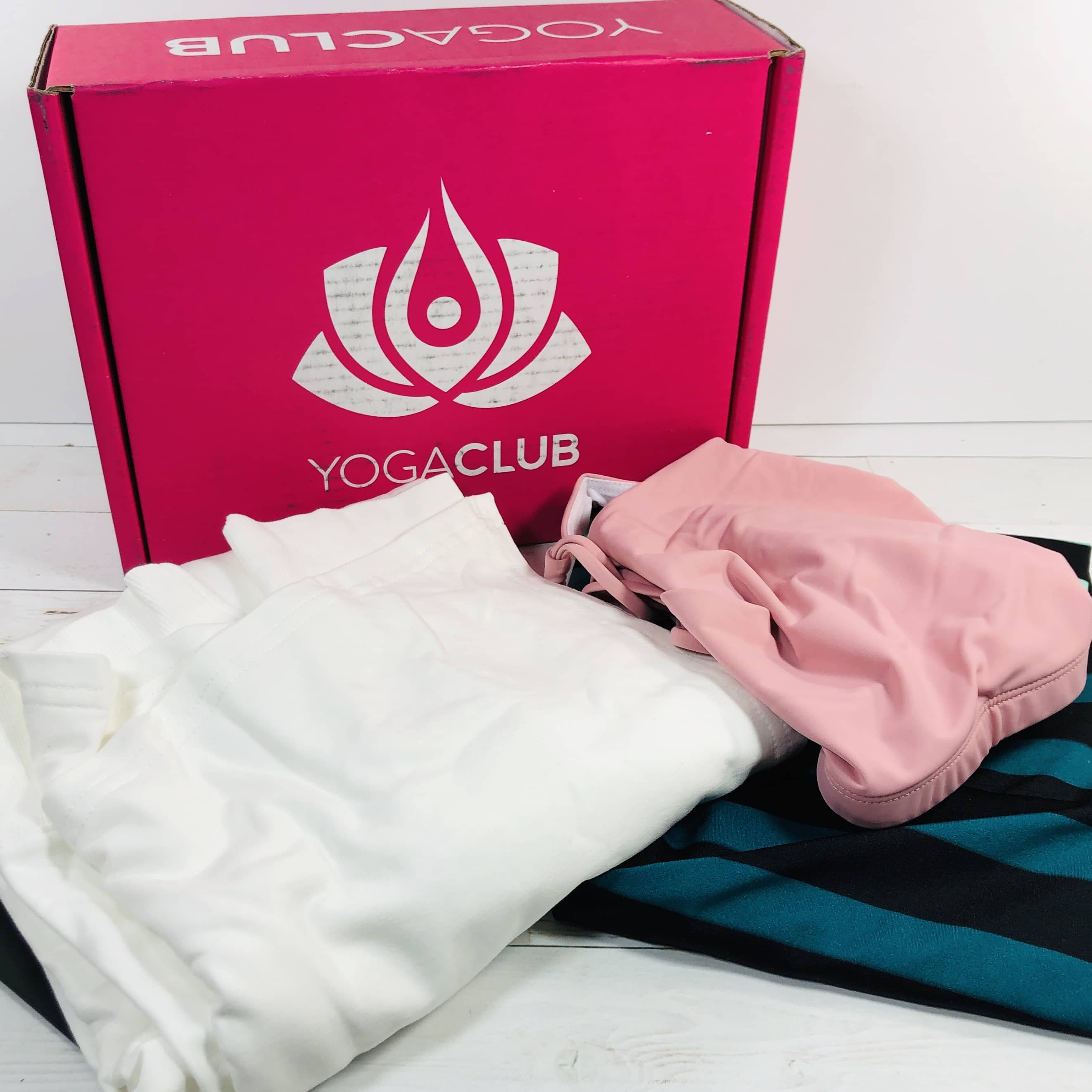 Everything in my box!
I received a sample of Carefree Breathe Liners.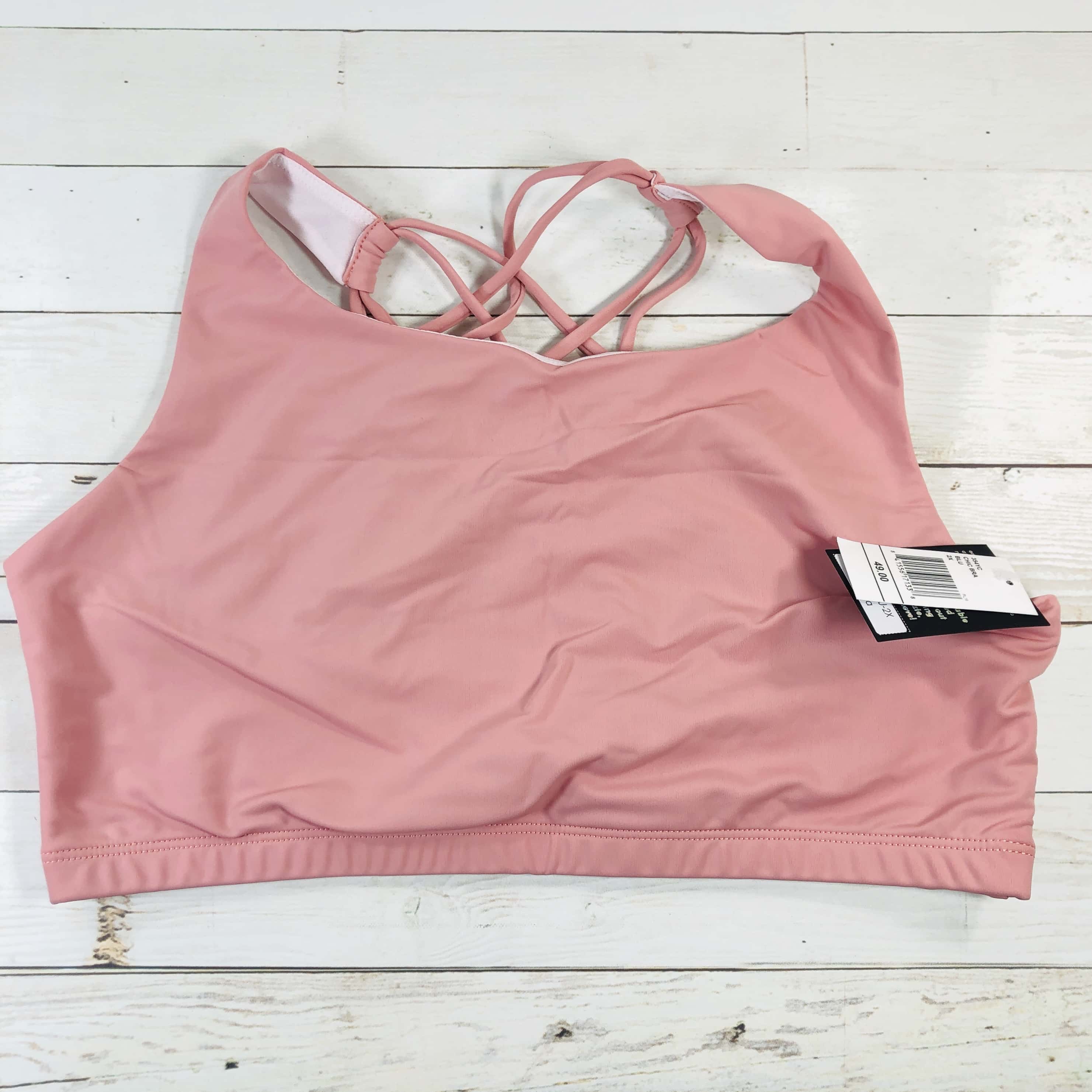 Onzie Chic Bra in Blush, Size 2X ($49 list price, now $15) I have a hard time finding the plus size products on the individual brand's websites, so I was happy to see this on the YogaClub site, and it's on sale!
It's made of nylon and spandex and has a really cool criss-cross design in the back. It's very low impact and I thought the straps wouldn't be supportive enough but it was a compression type of bra so it held me in.
K-Deer Capri in Carolina Stripe, Size 3XL ($88 MSRP) I received an email from YogaClub telling me that K-Deer uses a different sizing chart, so even though my account says I wear size 2X, this item and the one below both say 3X.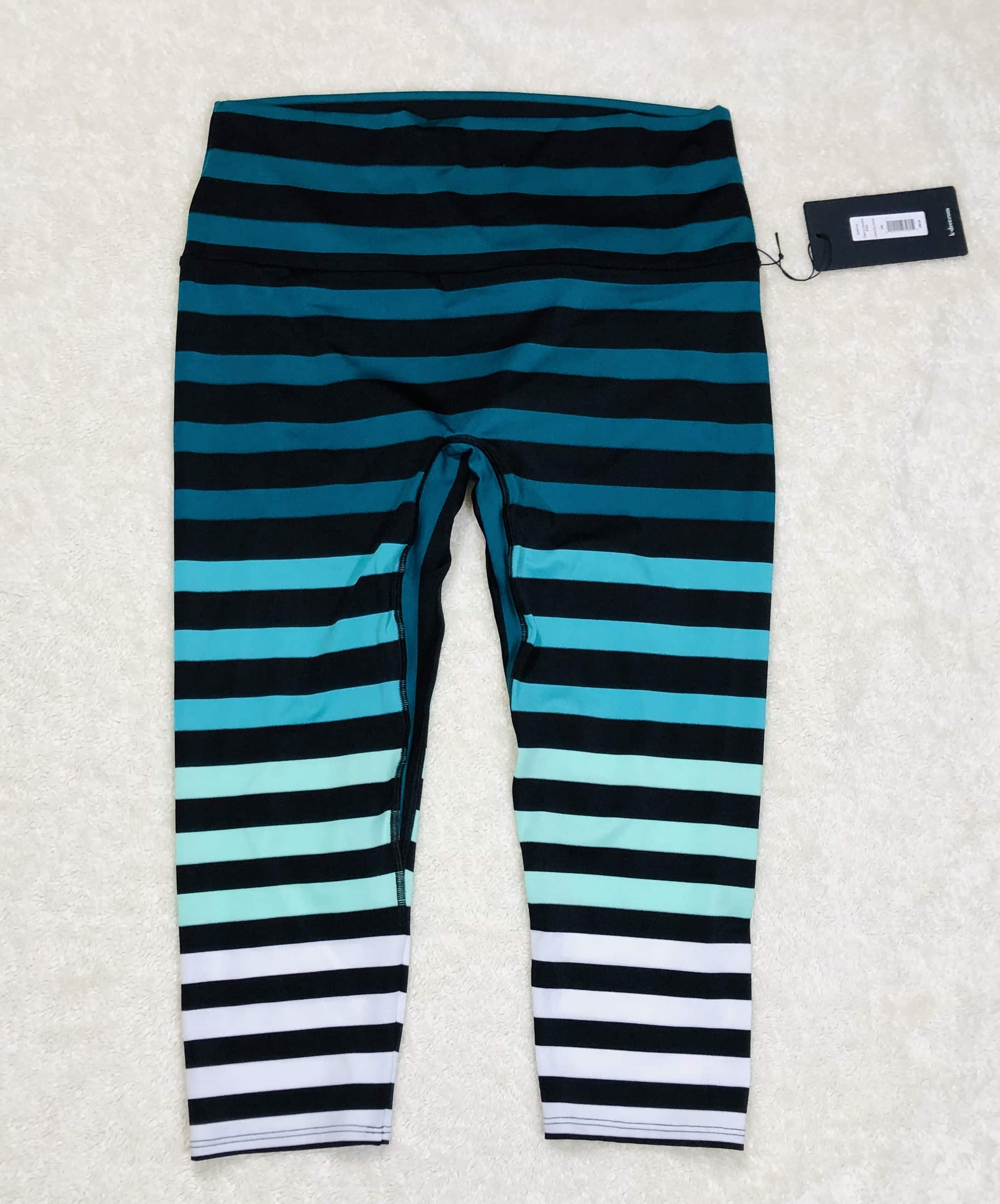 If you are looking for some super bright and exciting prints and colors, check out this brand's website, they have it all! They are meant to fit snug, and they have a beautiful mint ombre stripe pattern. These also have a compression fit thanks to the nylon/spandex combo. The material is supposed to help maintain a cool, dry feel all day long. Need mommy & me matching leggings? Check out that website!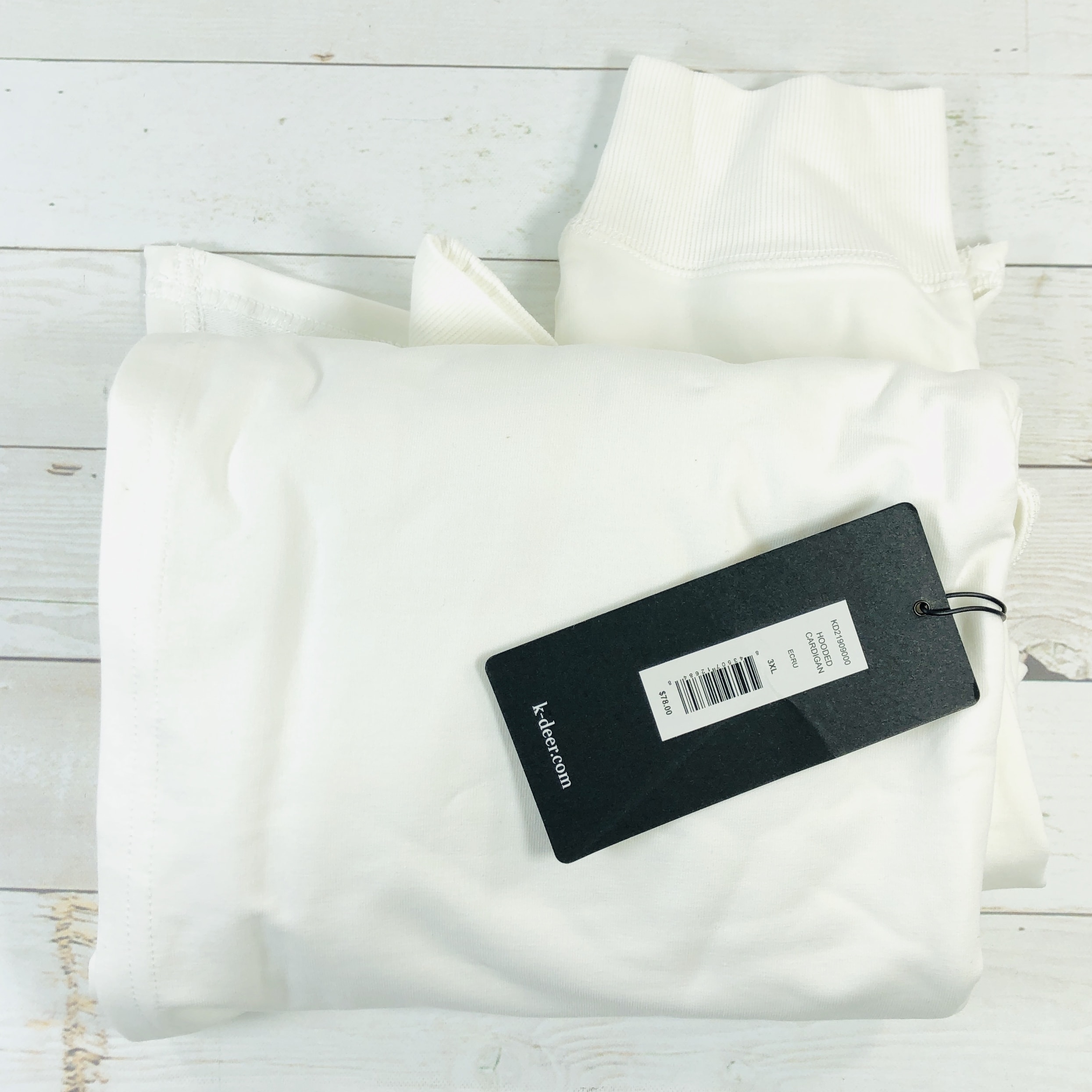 K-Deer Hooded Cardigan in Ecru, Size 3XL ($78 MSRP, now $46) I think the idea behind this cardigan is that it is meant to be worn over yoga clothes to and from the studio. It is supposed to be semi-fitted and is open in the front, no buttons or zipper.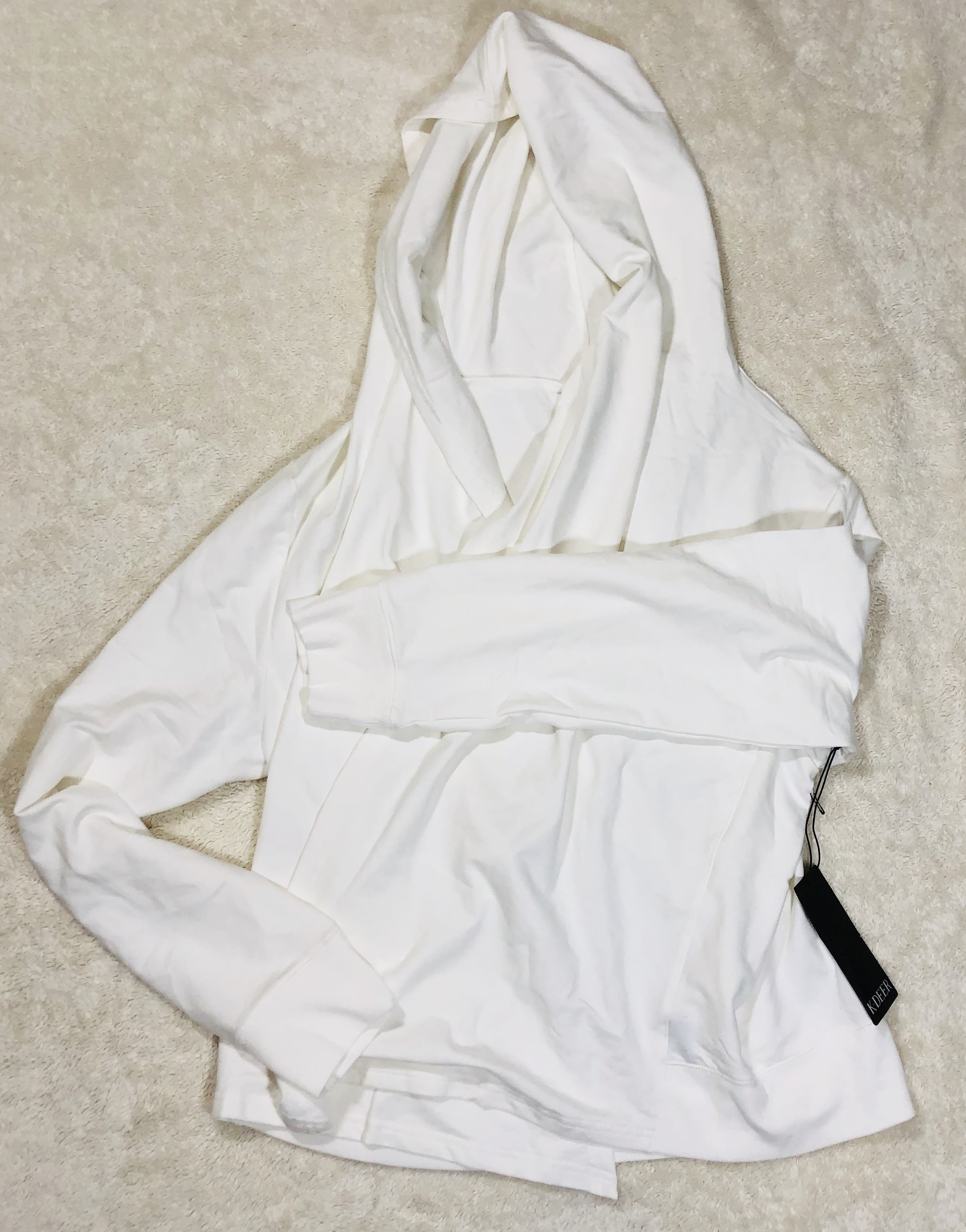 It is made of a blend of cotton, polyester, and spandex and the feel is French terry. The front is longer than the back and the cuffs are ribbed. They are also very long.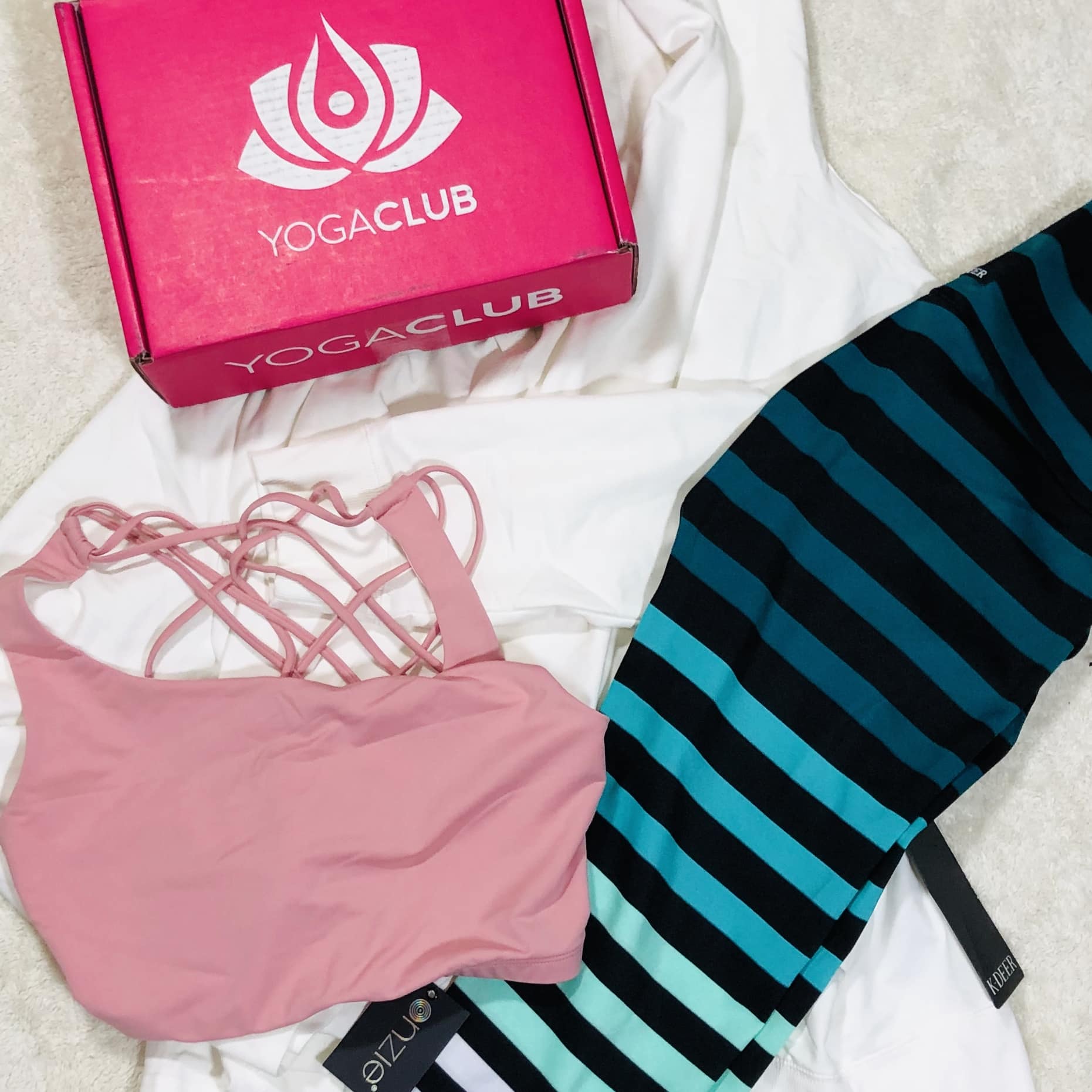 I would say that YogaClub sent a bold pair of pants with some subdued tops. The pants are comfortable but I'm not sure I could wear them out of my house, so home workout it is. I think I would like the jacket better in a smaller size and different color, but it is cozy. I was suprised to find all three items available for purchase, that doesn't usually happen so if you like these styles and patterns then maybe you can grab some too!
Have you tried YogaClub? What do you think of this month's personalized selection?