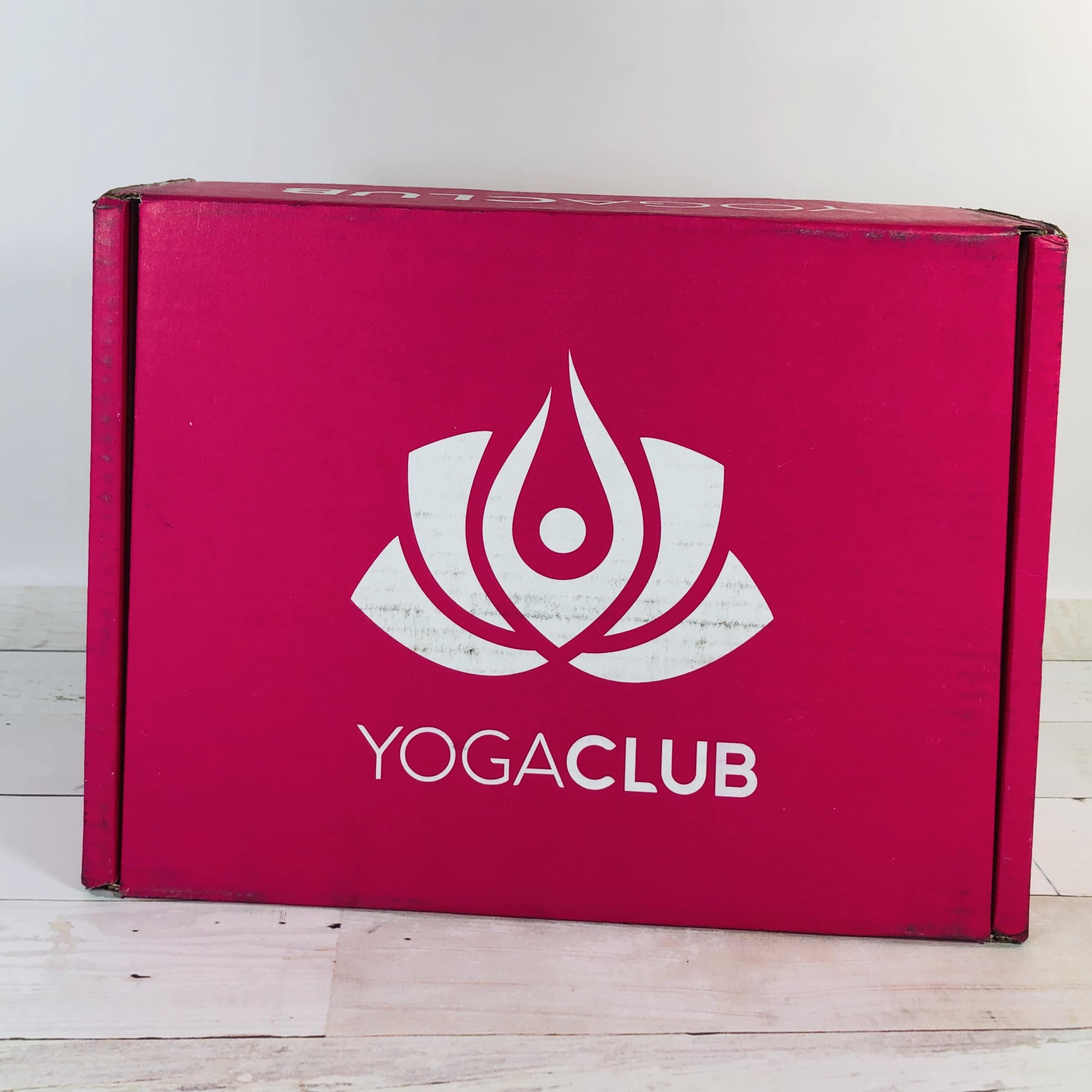 YogaClub is a monthly yoga clothing and apparel subscription box curated based on your preferences. They send brand name clothes, but at a fraction of the retail prices! Upon sign up, there's a fun style quiz that subscribers can use to tell them about your style preferences. The quiz has been updated recent'y to better fit you. You can now add you height and specify your body shape. You can subscribe to the Guru Monthly for $79. Shipping is $6.95 to USA and $9.95 to Canada, Alaska & Hawaii. They are also shipping to the UK.
DEAL: Use the coupon code HELLO to get your YogaClub Guru Box subscription for just $59 for life! That's $20 savings per month.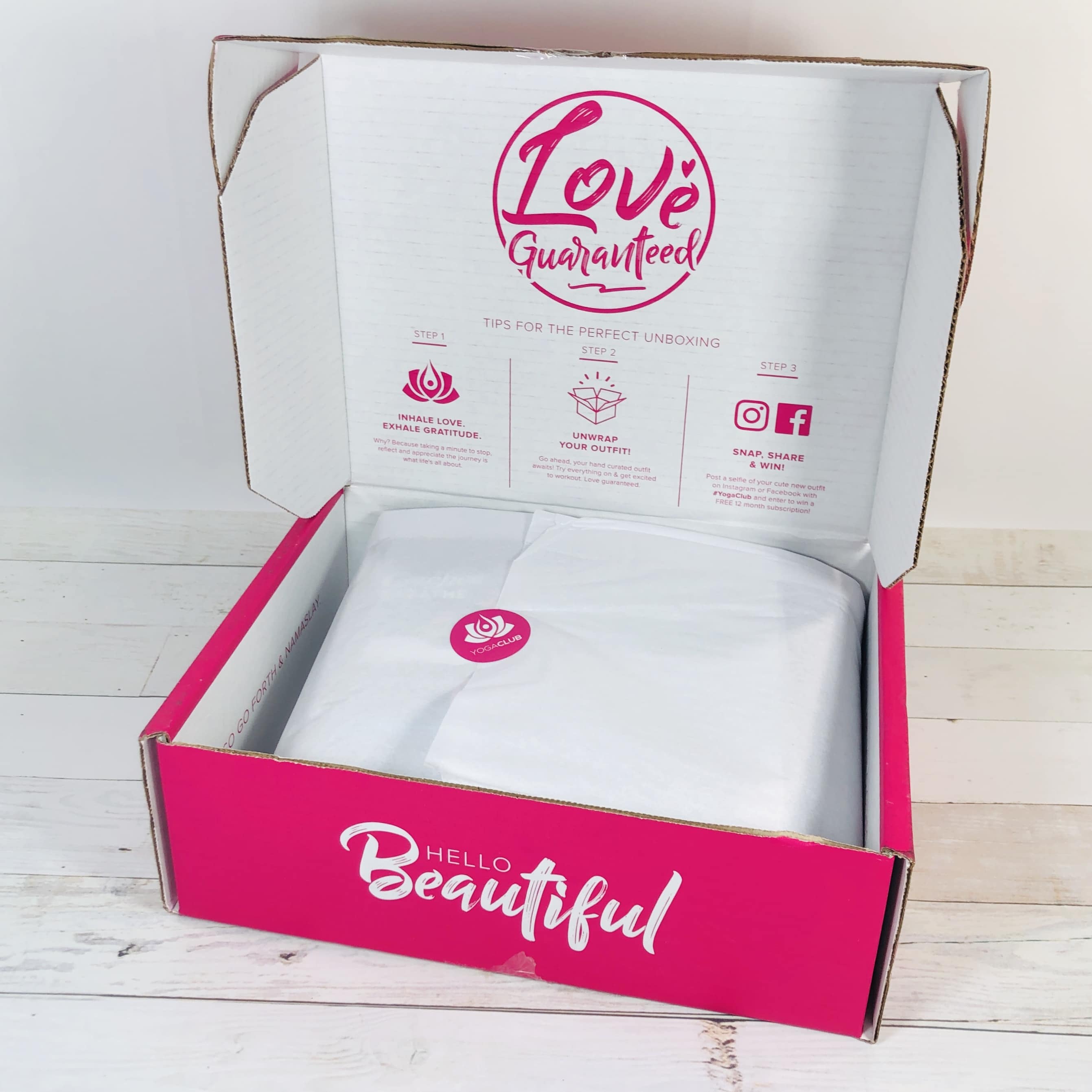 YogaClub now has services to make exchanges on your items, and there's even a community for Canadian subscribers! The also offer plus sizes up to 3X.
My items were wrapped in tissue paper and were sealed with a sticker.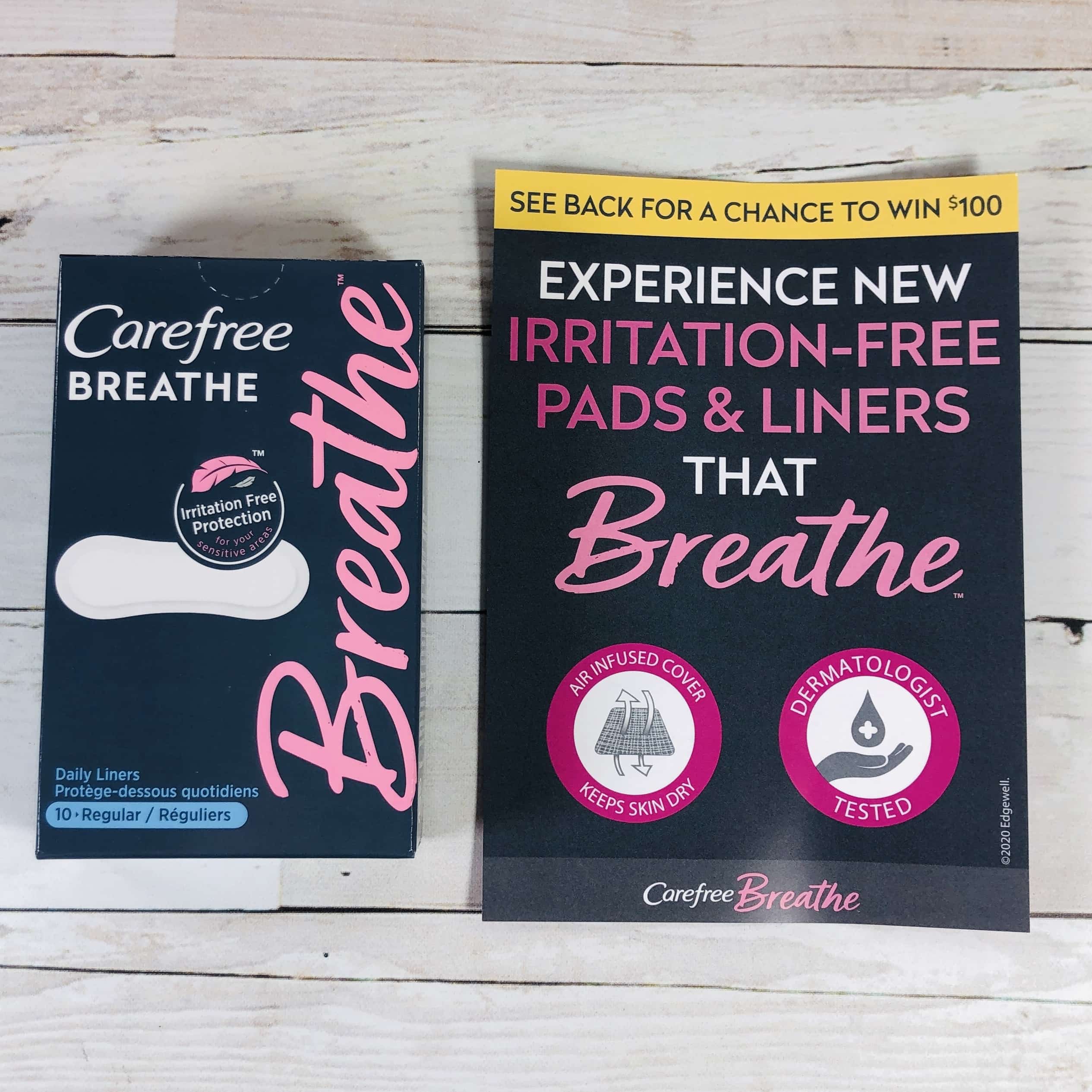 YogaClub sends a bonus item every month and this time it was Carefree liners!
Everything in my box!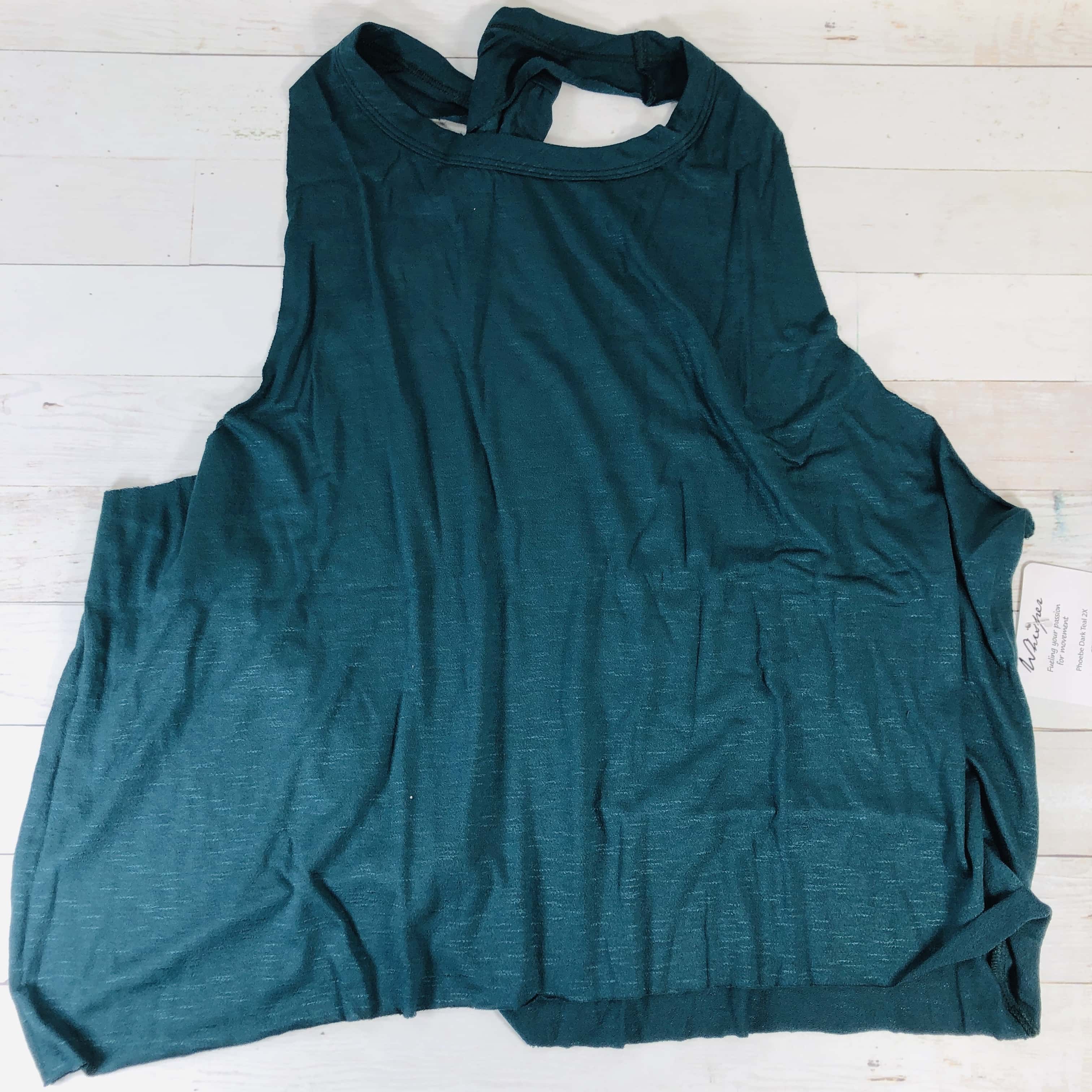 Whispers Phoebe in Dark Teal, Size 2X (MSRP $54)I can't find any info on this brand but it is a layering tank and is very soft.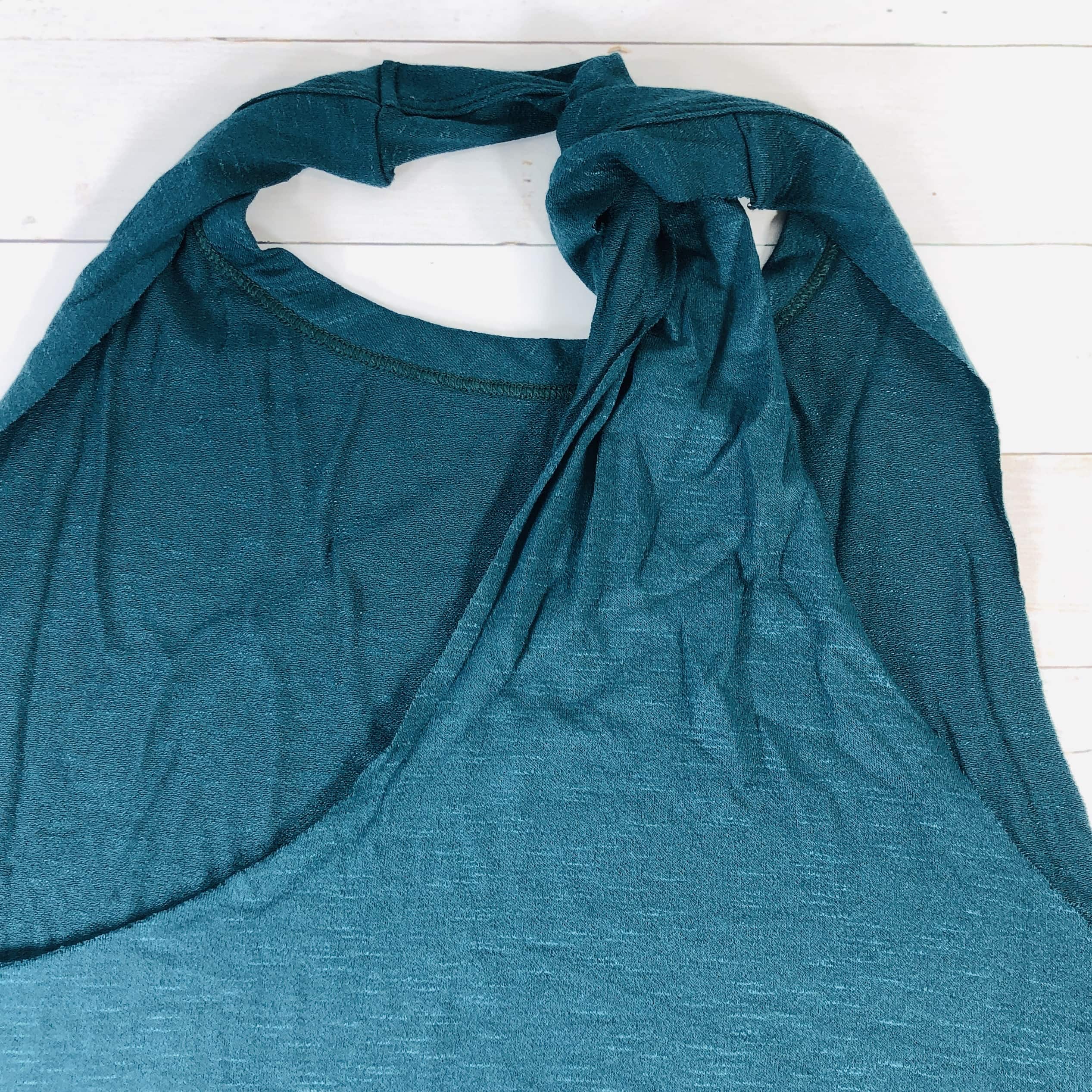 It's made with 96% viscose and 4% spandex and the fabric has a heathered look. I like the twist in the back but it is kind of confusing when trying to put it on! If wearing this piece alone then a sports bra is a must, it shows lots of skin.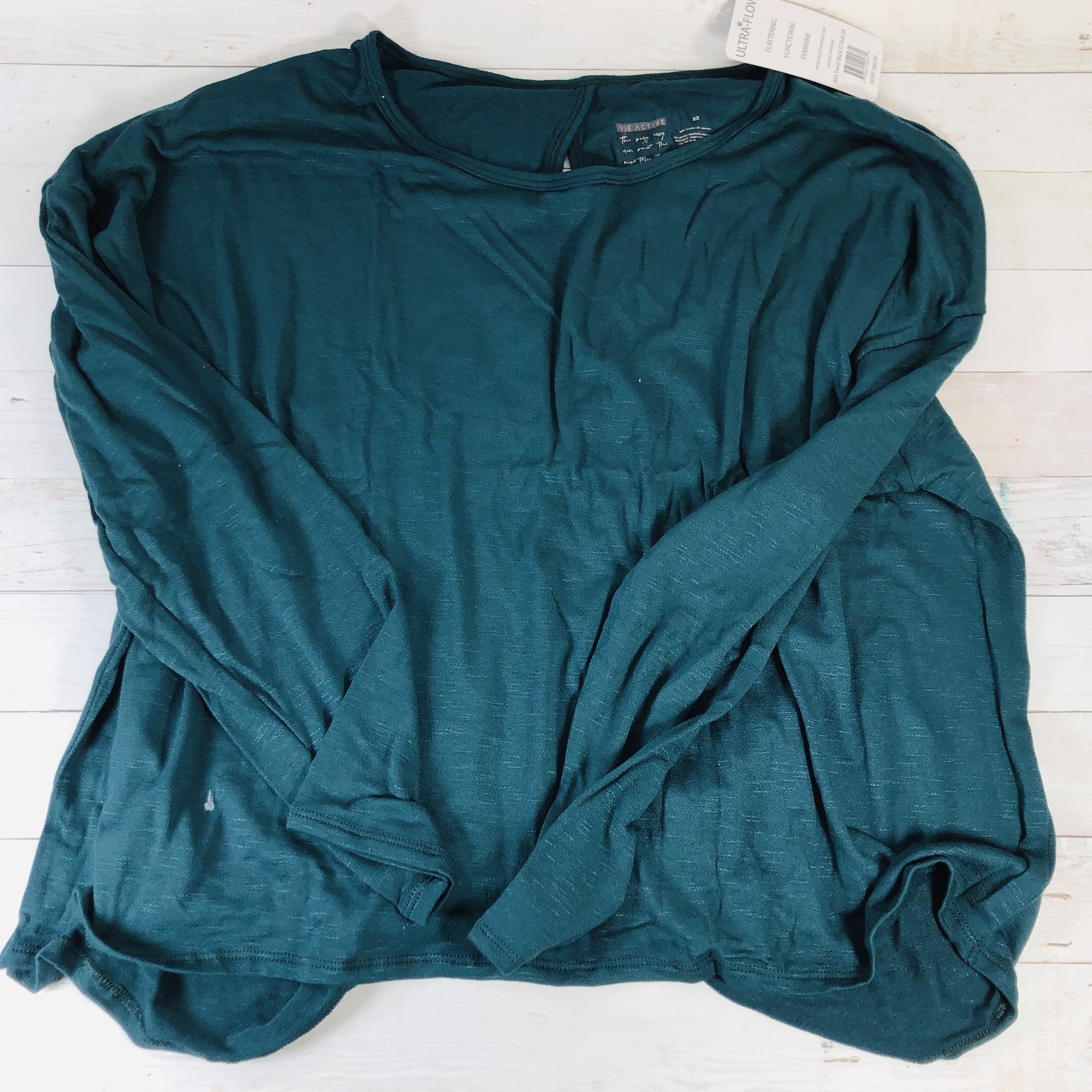 Vie Active Alia Twist Back D Teal, Size 2X (MSRP $60, find similar item here) I was surprised to find that these shirts were by different brands, but after looking closer they really aren't that different (the wash instructions and motto were identical on the inside tag).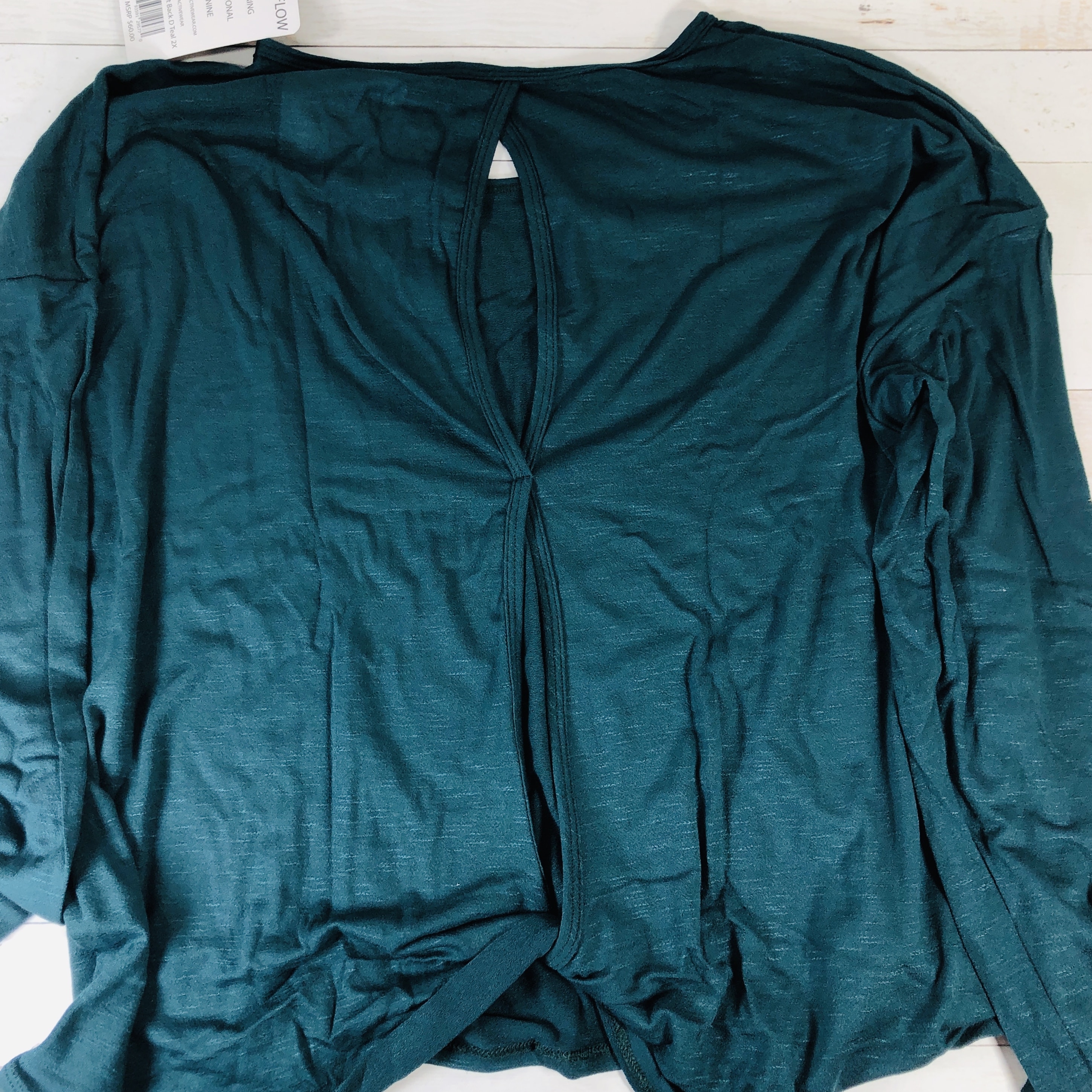 It is long-sleeved and has a twist at the bottom back of the shirt. The open back is supposed to help make it cool and airy. The sleeves were a little long on me but I can live with it.
k-deer Capri Pants in Peace Out Olive, Size 3XL (MSRP $88, now $79 but sold out in this size) I received some leggings from this brand last month and they mentioned that they run tight, so they sent me a size up from what is listed on my account.
They are capri length, so on my 5'3″ self that means they hit just above my ankle.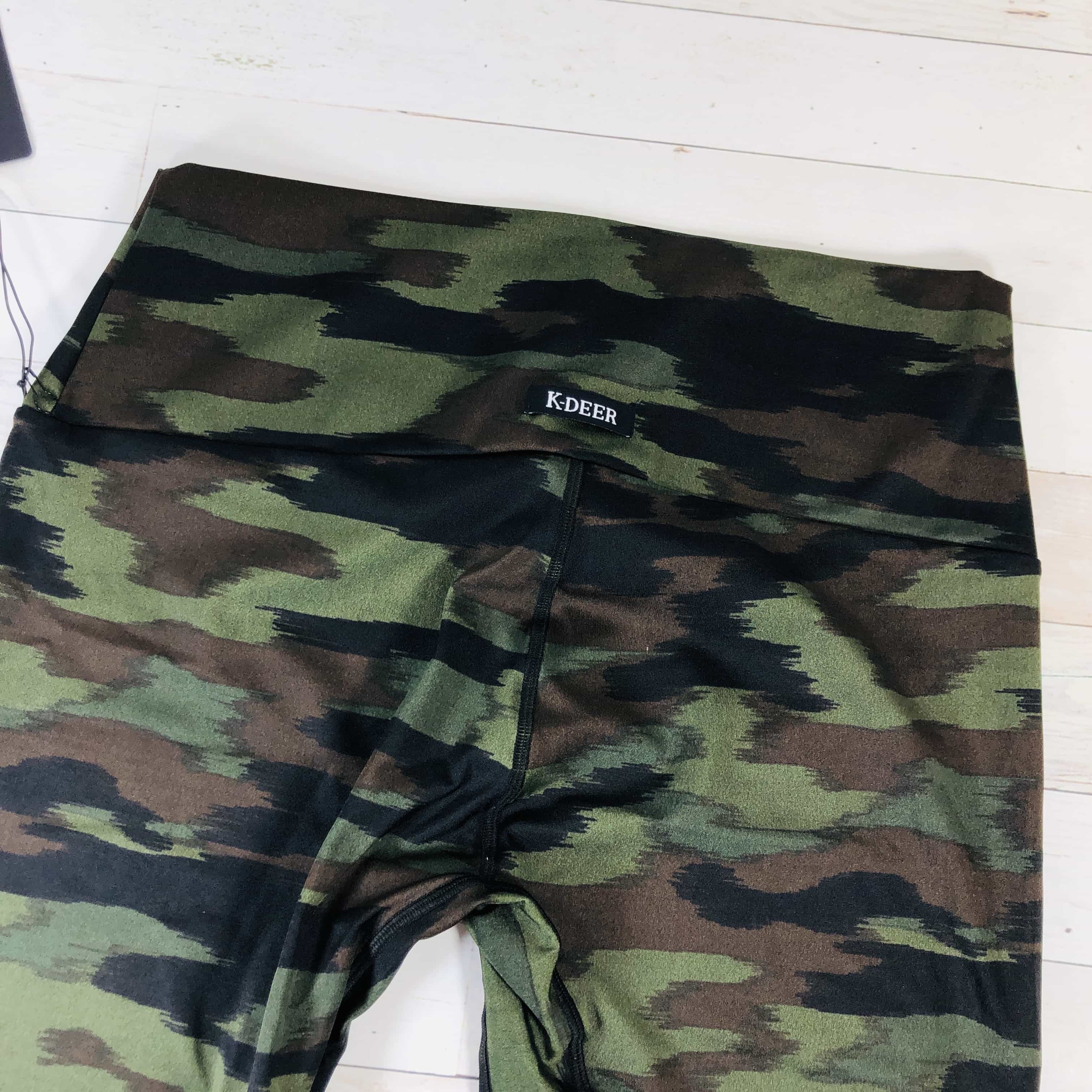 The high waist is supposed to subdue a muffin top and the flat front seam is supposed to provide a flattering, modest look.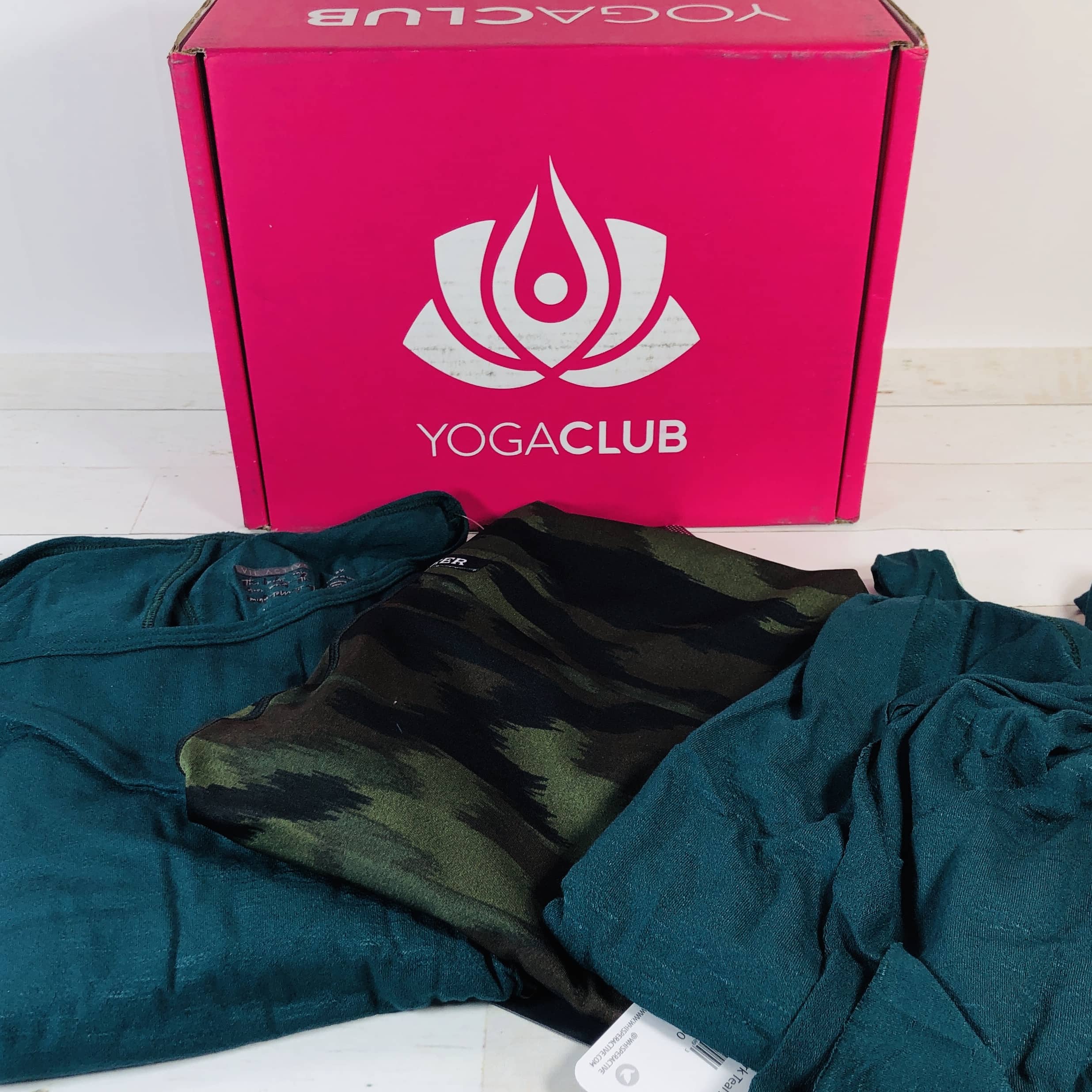 I was prepared to dislike this set but I ended up thinking the items looked really good together. I haven't worn camo since I got out of the military so it provided some happy memories of my BDU days, and the teal tops worked well together, but could also be worn separately. When used together they didn't show any skin at all above my waist, and I prefer that. I think YogaClub is a great place to find plus-sized yoga clothes, because it is hard to find styles like this elsewhere.
Have you tried YogaClub? What do you think of this month's personalized selection?