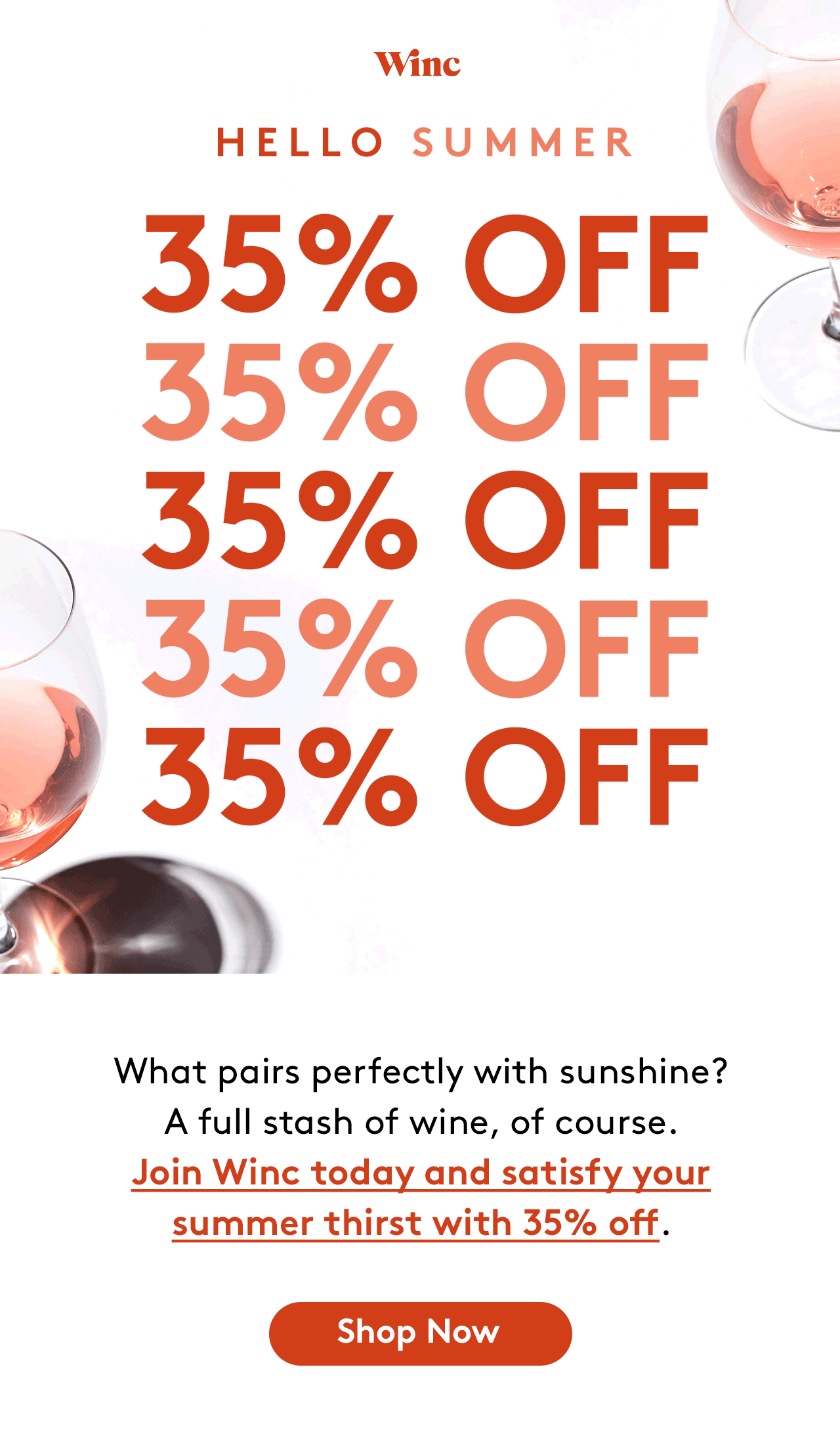 WINC wine subscription's Summer sale is here!
What pairs perfectly with sunshine?

A full stash of wine, of course.
Get 35% off + FREE Shipping! Just use this link to subscribe and coupon code sipjune20. Ends 6/23 Midnight PST.
Bottles start at $13, and there's FREE shipping on 4 or more bottles of wine!
Each month WINC will make new recommendations for you based on your 5 question Palate Profile and previous wine ratings. Go with their suggestions or make your own selections from the ever-changing assortment. Winc works directly with vineyards and wine makers. There are no middlemen, which means you get better wine for less.
Percentage discounts and other promotions are an instant rebate credit applied to a portion of the purchase price of each product, shipping and handling. 35% discount available on orders up to a total order value of $100, $35 maximum discount. All promotions and wine purchases require a 3 bottle minimum and may only apply to $13 bottle orders. Promotions cannot be combined, are not applicable to gift purchases and may only apply to new members. Shipping credits do not apply to overnight shipping. Void where prohibited, only available in US. Winc. Buellton, California.
Are you getting wines from Winc?