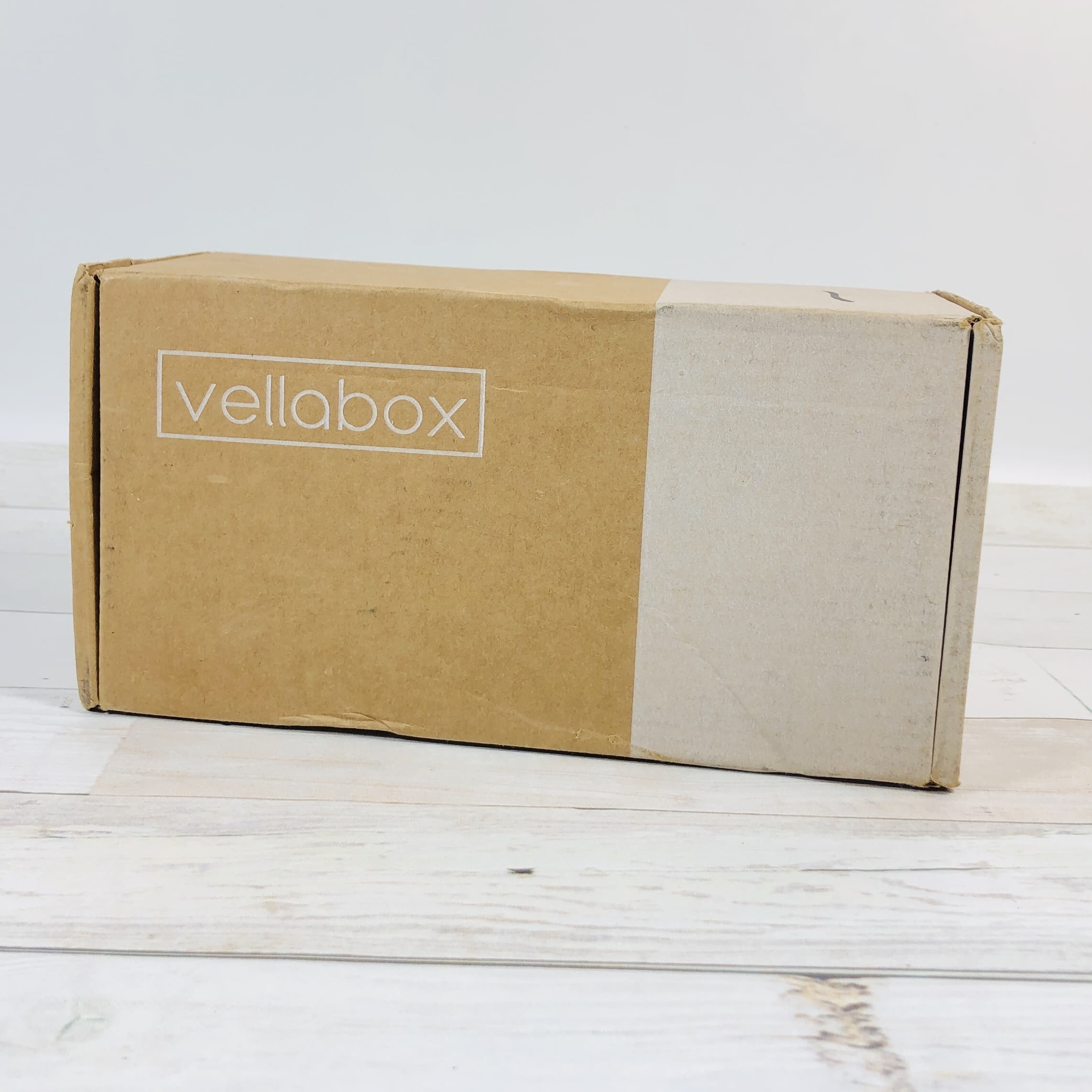 Vellabox is a monthly candle subscription! The candles are always in seasonally inspired scents and are created by the finest American artisans. Each box features a different candle brand. The candles are from small businesses and are made of all-natural wax, cotton braided wicks, and premium fragrance oils. Vellabox also includes a surprise lifestyle gift in every box!
Our Vellabox Candle Curator handpicks the candles and guarantees that they are always all-natural, seasonally relevant and bound to bring warmth and joy to any space. The surprise gift in your box each month is chosen carefully to align with our team's health-centric values.
DEAL: Save 50% on your first box! Use coupon code HELLOSUB50.
The first thing you need to do is decide which level you prefer. You can choose from The Lucerna Box ($10) which includes a 4 oz candle monthly, The Ignis Box ($20) with an 8 oz candle monthly, and The Vivere Box ($30) with an 8oz + a 4 oz candle monthly. Each level receives the bonus lifestyle gift, and the biggest box includes free shipping.
I am reviewing The Vivere Box.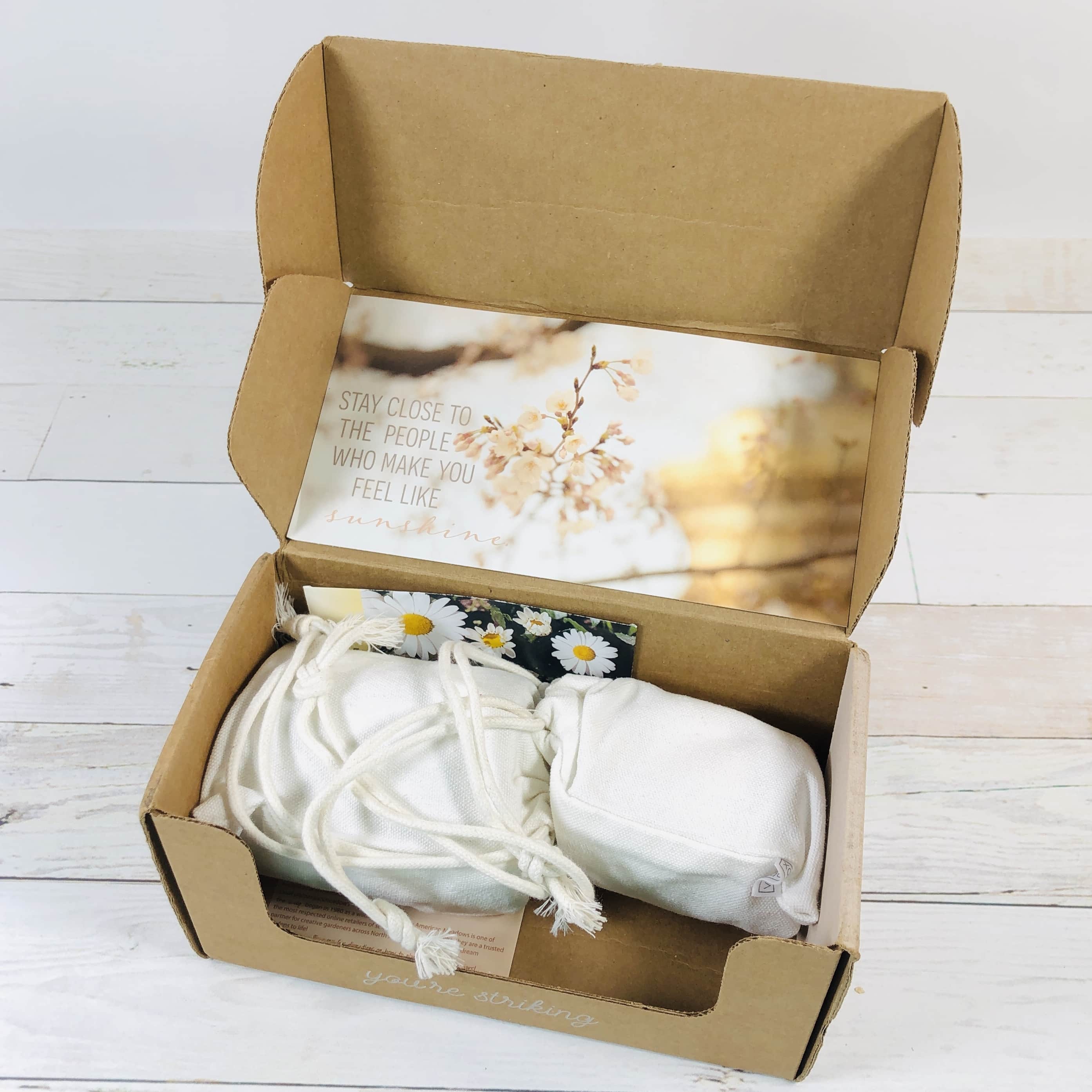 The inside of the box had a pretty card, it would make for nice desk art too.
Both of my candles were in reusable drawstring bags.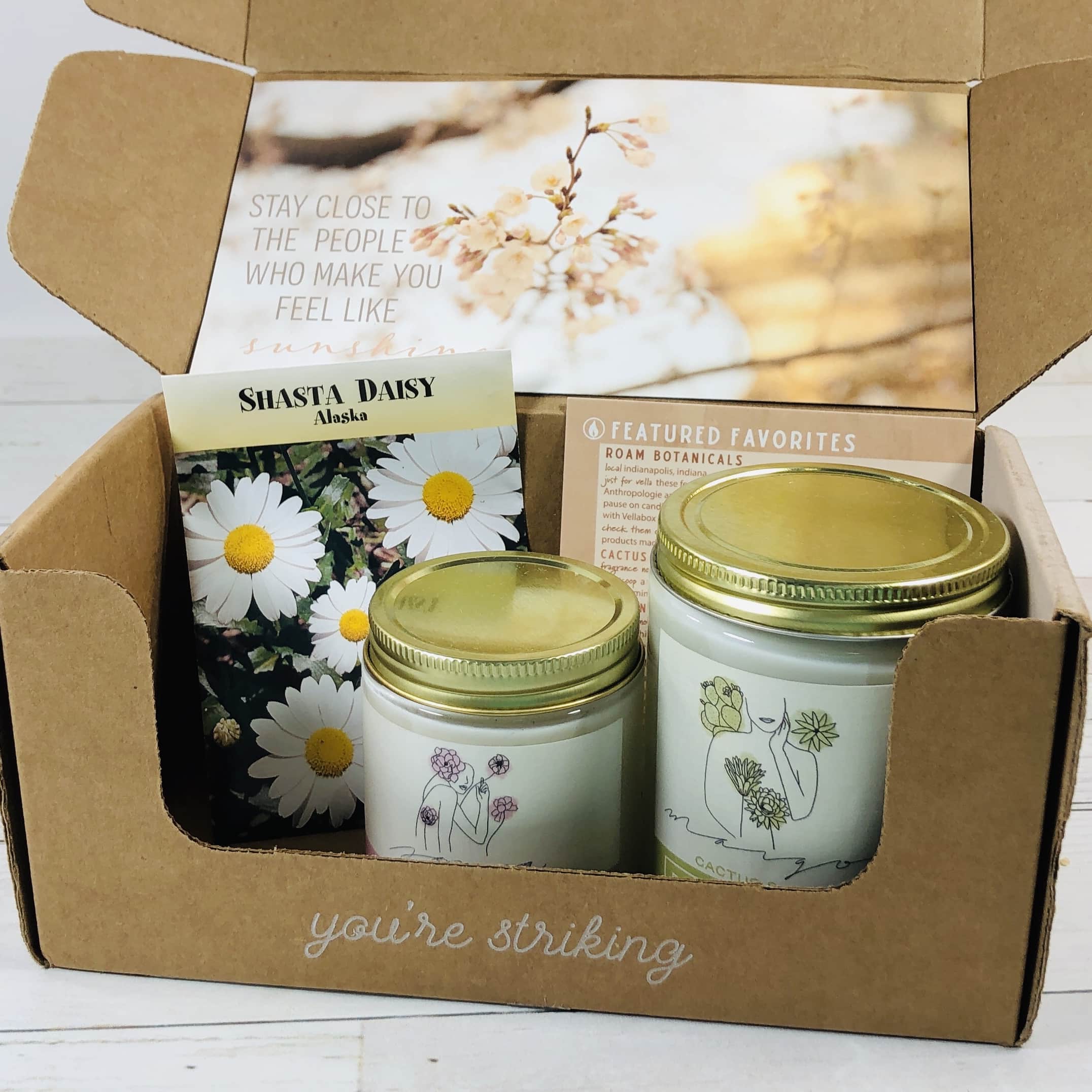 I love to try new things and this brand is new-to-me!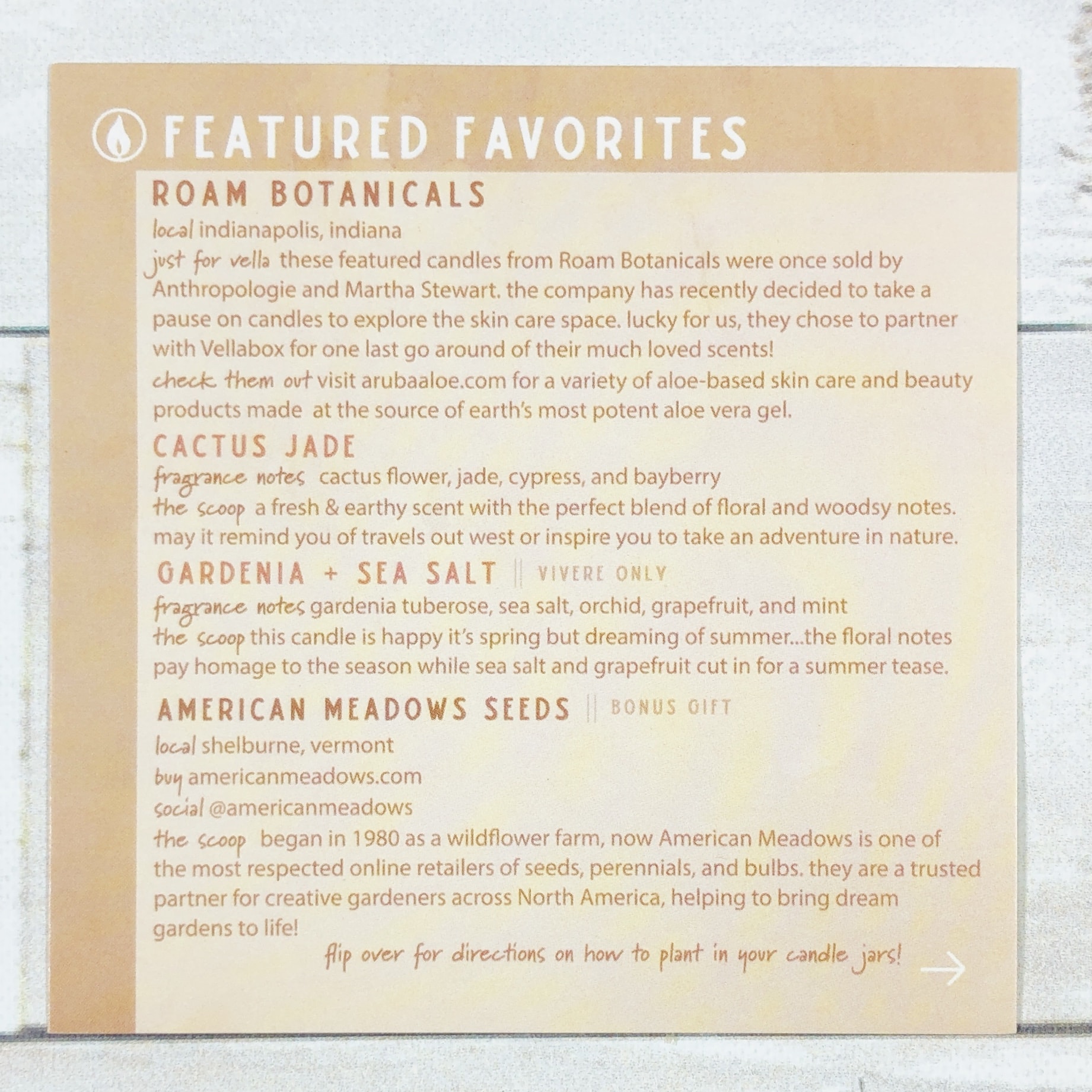 I found a card inside that tells me that the featured vendor used to have their products carried in stores such as Anthropologie but they no longer make candles so you won't find links to them in this review.
The back of the card discussed how you can reuse the candle jars and there's even a contest using the bonus gift from this box that subscribers can enter.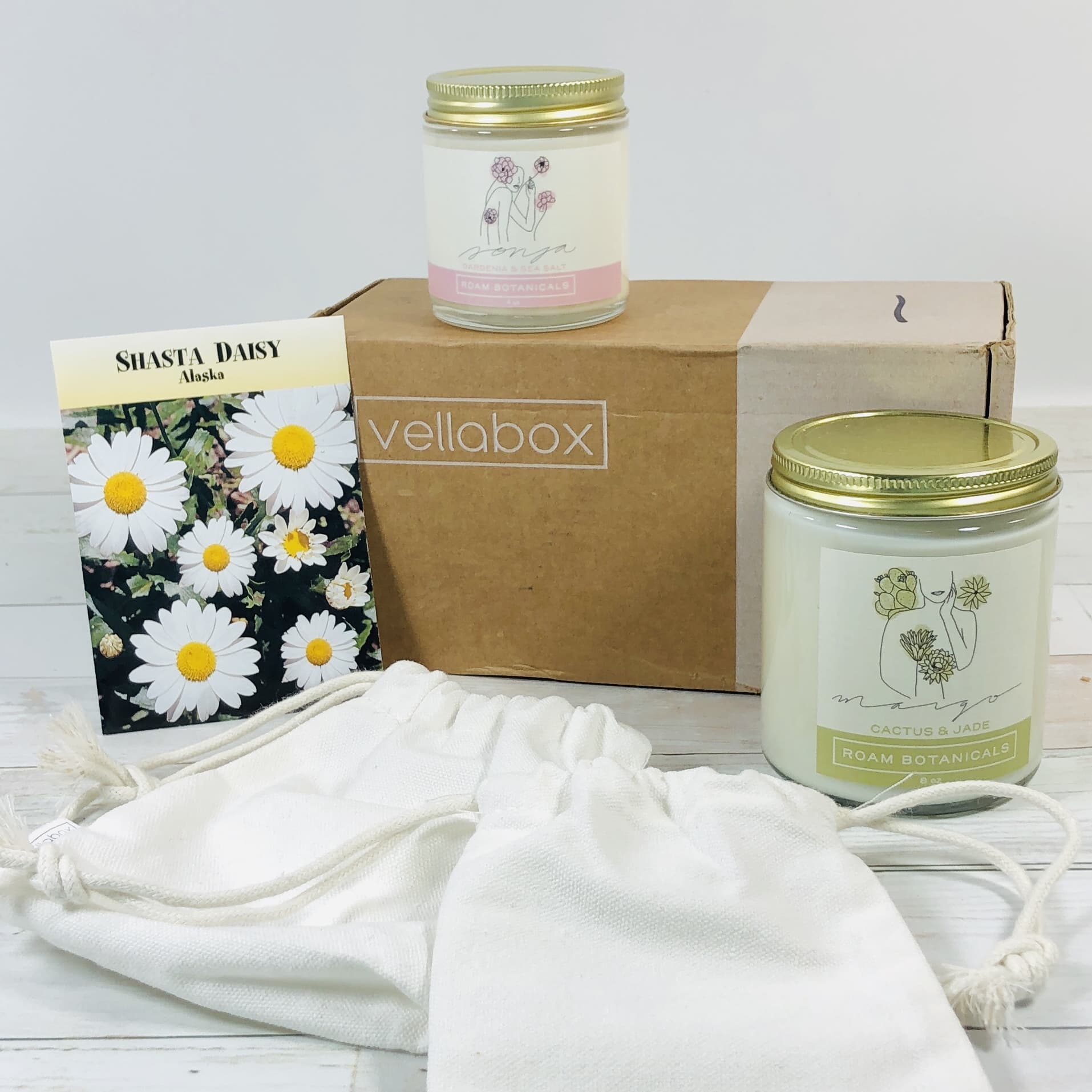 Everything in my box! I'm reviewing The Vivere Box and it includes one 8 oz candle (the same size from The Ignis Box) and one 4 oz candle (the same size from The Lucerna Box).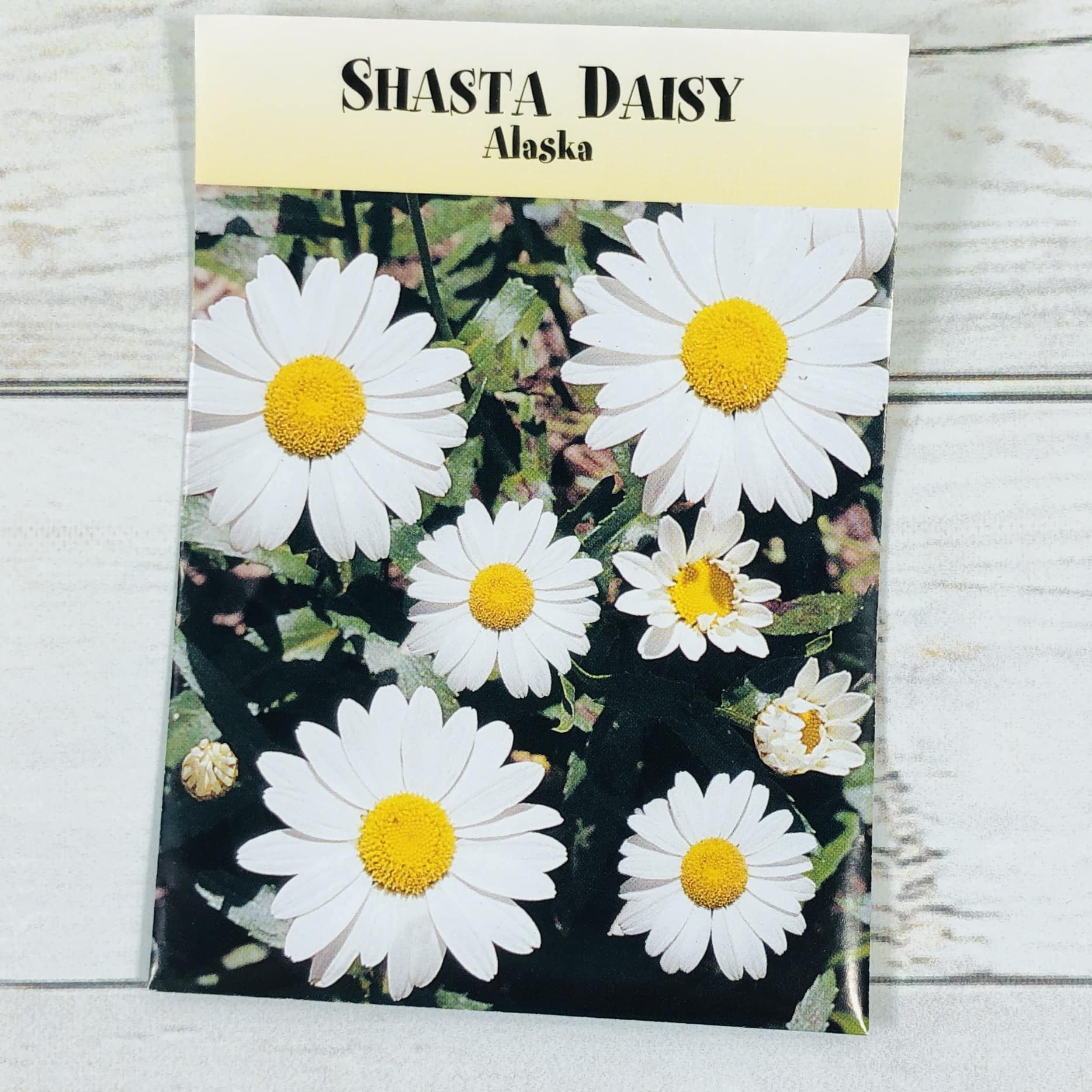 I received a bonus gift, a pack of Alaska Shasta Daisy seeds from American Meadows Seeds. They are no longer shipping these for this season but they are supposed to be easy to grow and attract butterflies. It is a perennial so they won't bloom the first season, so maybe I'll have some cutting flowers next year!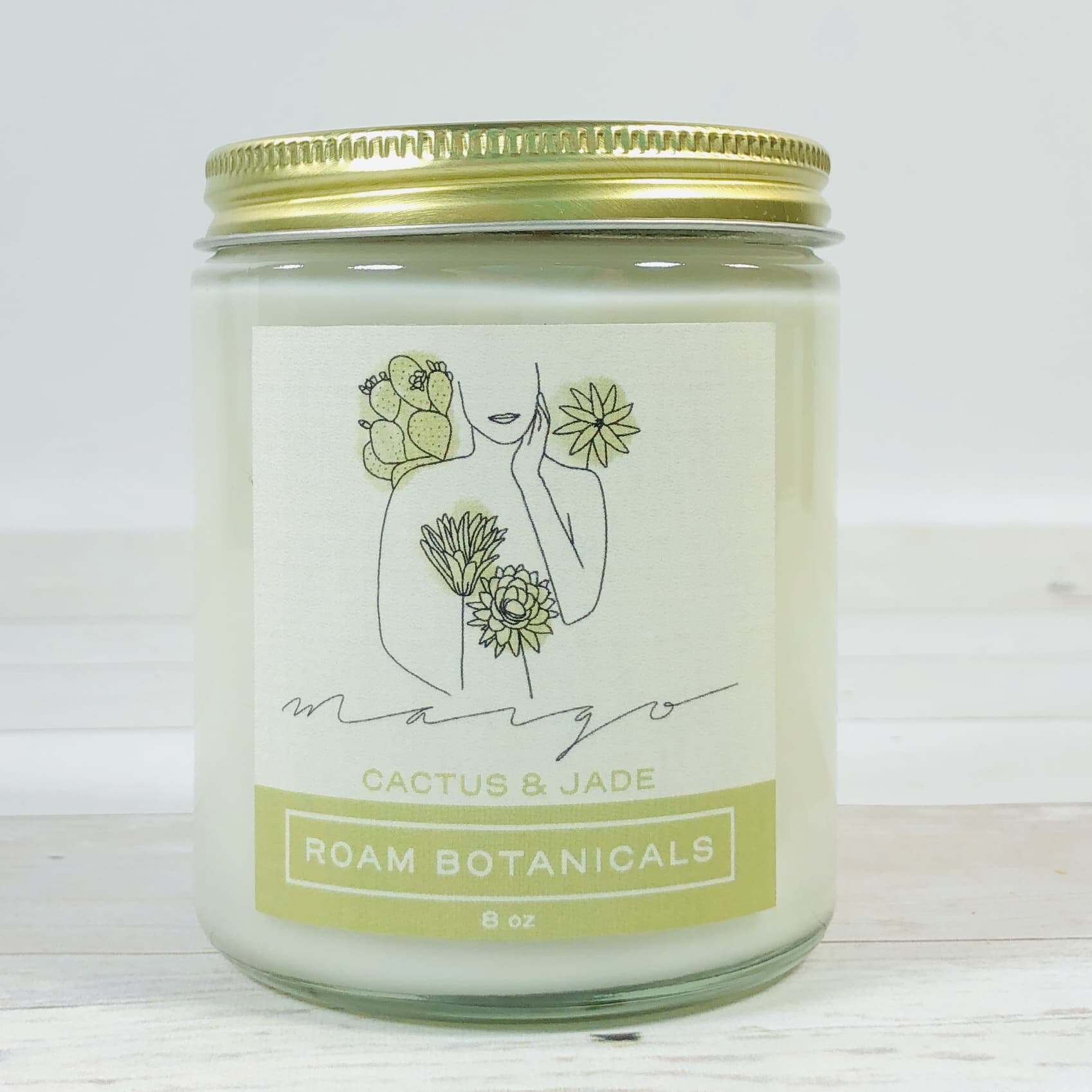 Roam Botanicals Margo – Cactus & Jade The larger of the two candles has a scent inspired by cactus flowers, jade, cypress, and bayberry.
The bottom of each candle has a warning, and the main thing is to never leave a burning candle unattended.
Margo smells soft, floral, warm, and clean. I can tell it's burning if I come into the living room from another room, yet it isn't overpowering and has just the right amount of projection that I prefer.
Roam Botanicals Sonja – Gardenia & Sea Salt has scent notes of gardenia, tuberose, sea salt, orchid, grapefruit, and mint.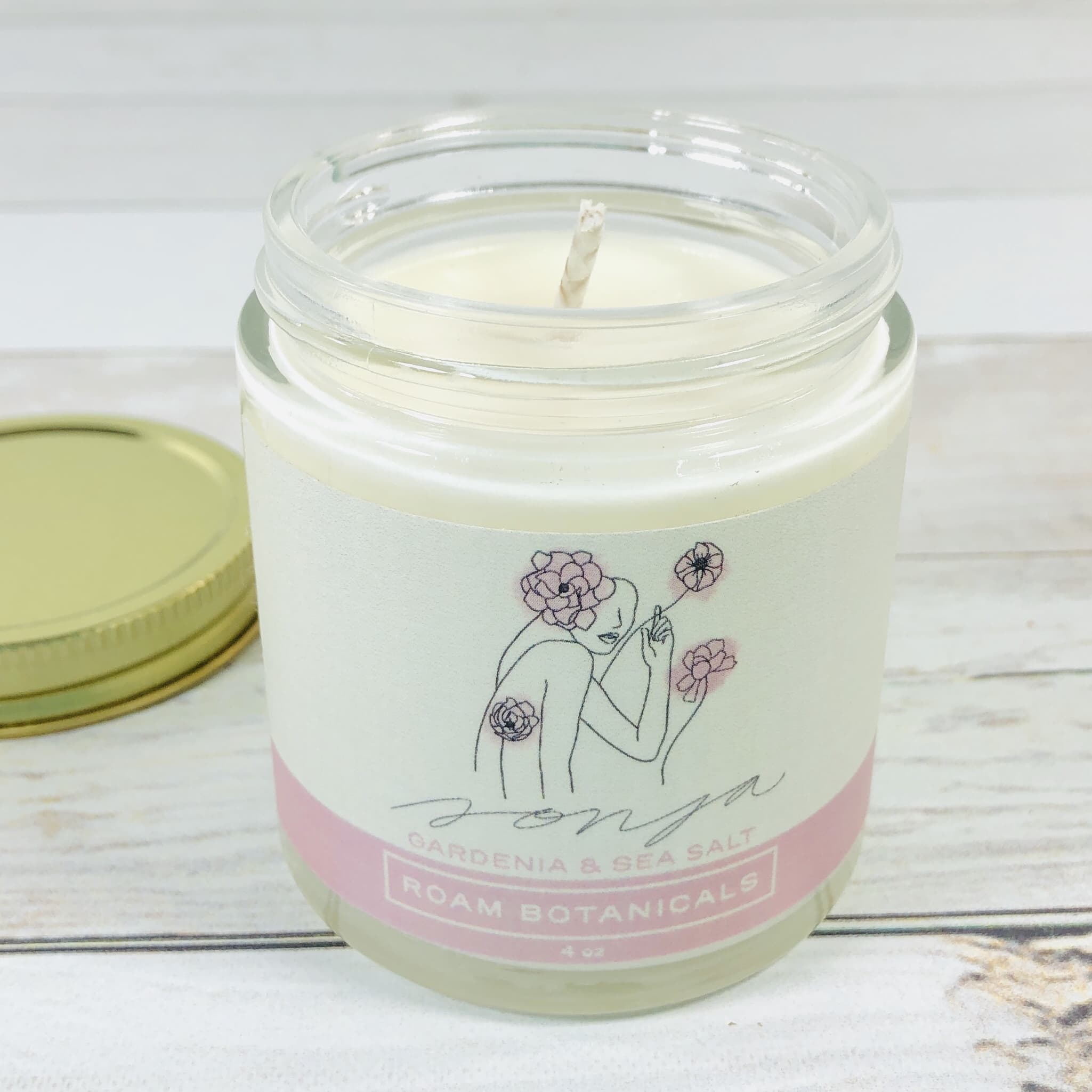 Sonya smells sweet, fruity, and floral and the "sea salt" gives it a beachy vibe. I couldn't smell this while it was burning, but sometimes I won't smell anything until the candle has burned for several hours so maybe I didn't give it enough time to burn the first time around.
VellaBox is one of my favorite subscriptions because the candles are perfect for my nose's comfort level. I think it's wonderful that they feature a different, natural candle brand each month, it's always fresh and exciting! The surprise extra is a nice touch and so far the items have been environmentally friendly. I burn the candles throughout the month, especially in the evening, which is when I read and relax before bedtime. Burning candles provide a calm atmosphere for me.
What do you think of this box?