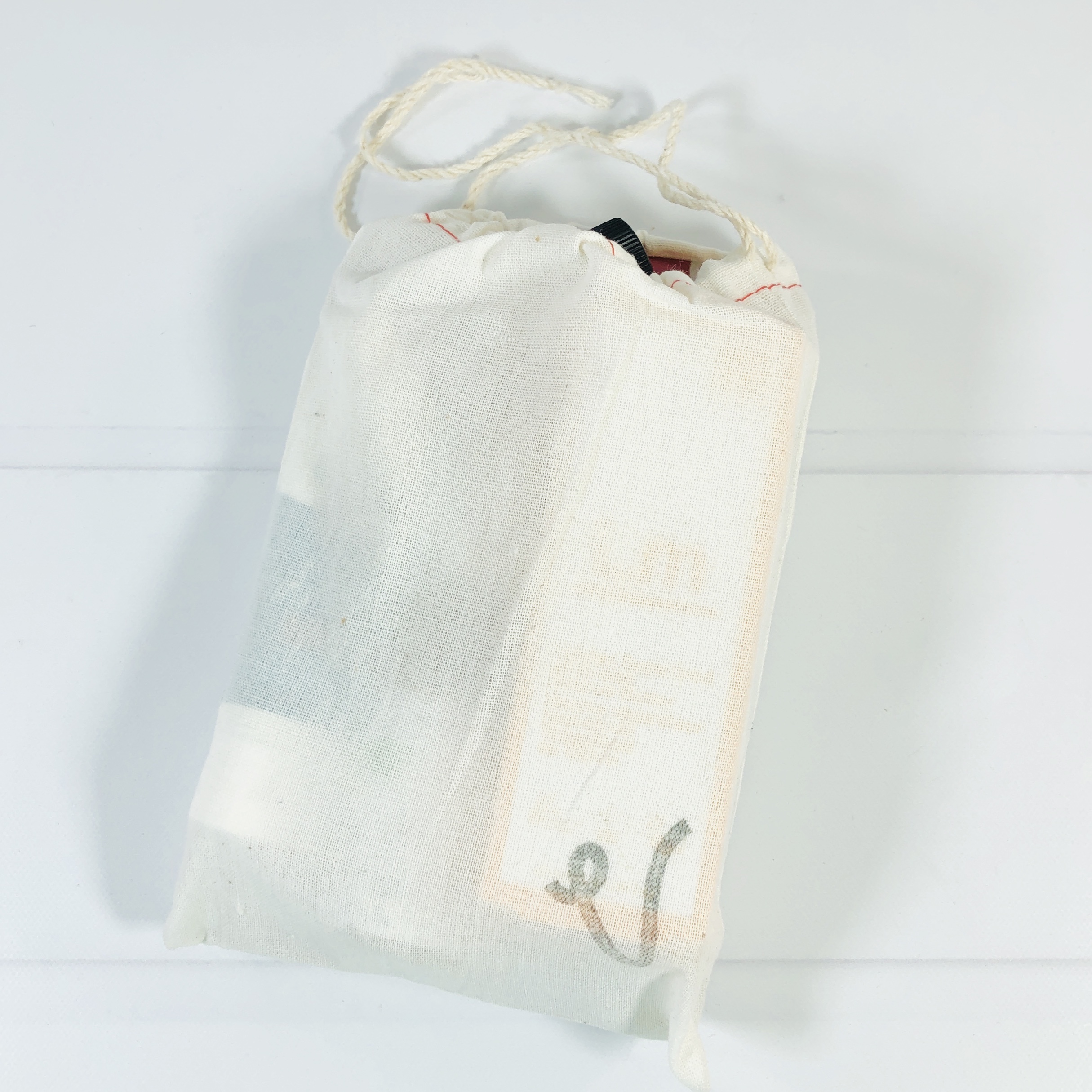 Vegan Cuts Beauty Box is a monthly beauty subscription service that sends 4 or more items ranging from unique cosmetics to luxurious skincare. Best of all, they are 100% cruelty-free and vegan, plus most items are natural and non-toxic! Monthly recurring shipments are $22.95 with free shipping in the USA (there is an additional charge for other countries). This sub is also available in 6 or 12-month terms that do not renew but that do earn you a discount.
Each month you'll receive a delivery of 4 or more new deluxe or full-size products, from unique cosmetics to luxurious skin care, that treat your outside as good as you treat your inside.
DEAL: Use the coupon code hellosub to get $5 off your first box on any Vegancuts subscription!   It can only be used once per customer, but it can be used on multiple subscriptions at once so long as they are in the same transaction
Everything in my box! I get both the Snack Box and Beauty Box, so my items came in the same box but my beauty products were tucked into a reusable pouch!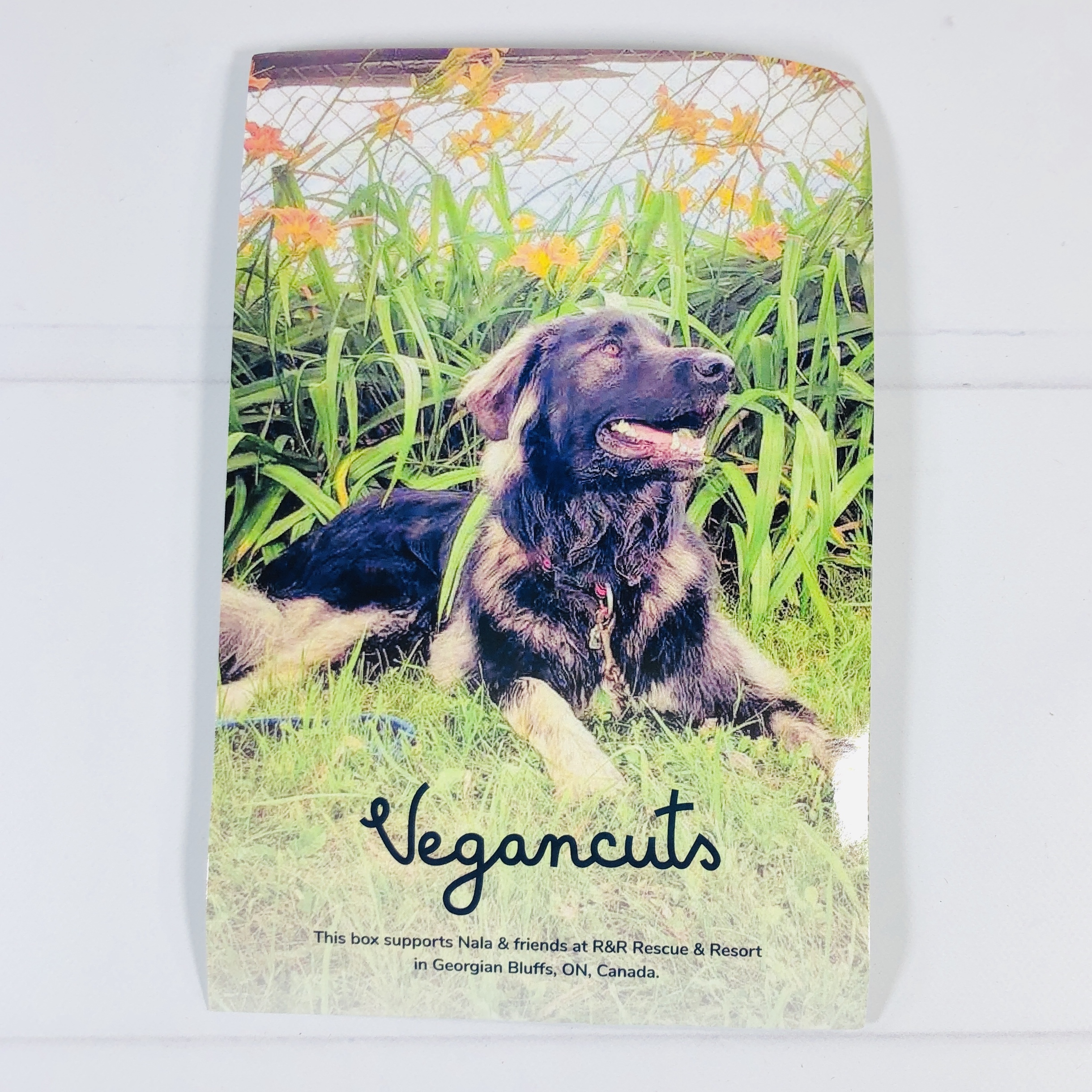 There was a card that says proceeds are supporting the animals at R&R Rescue & Resort!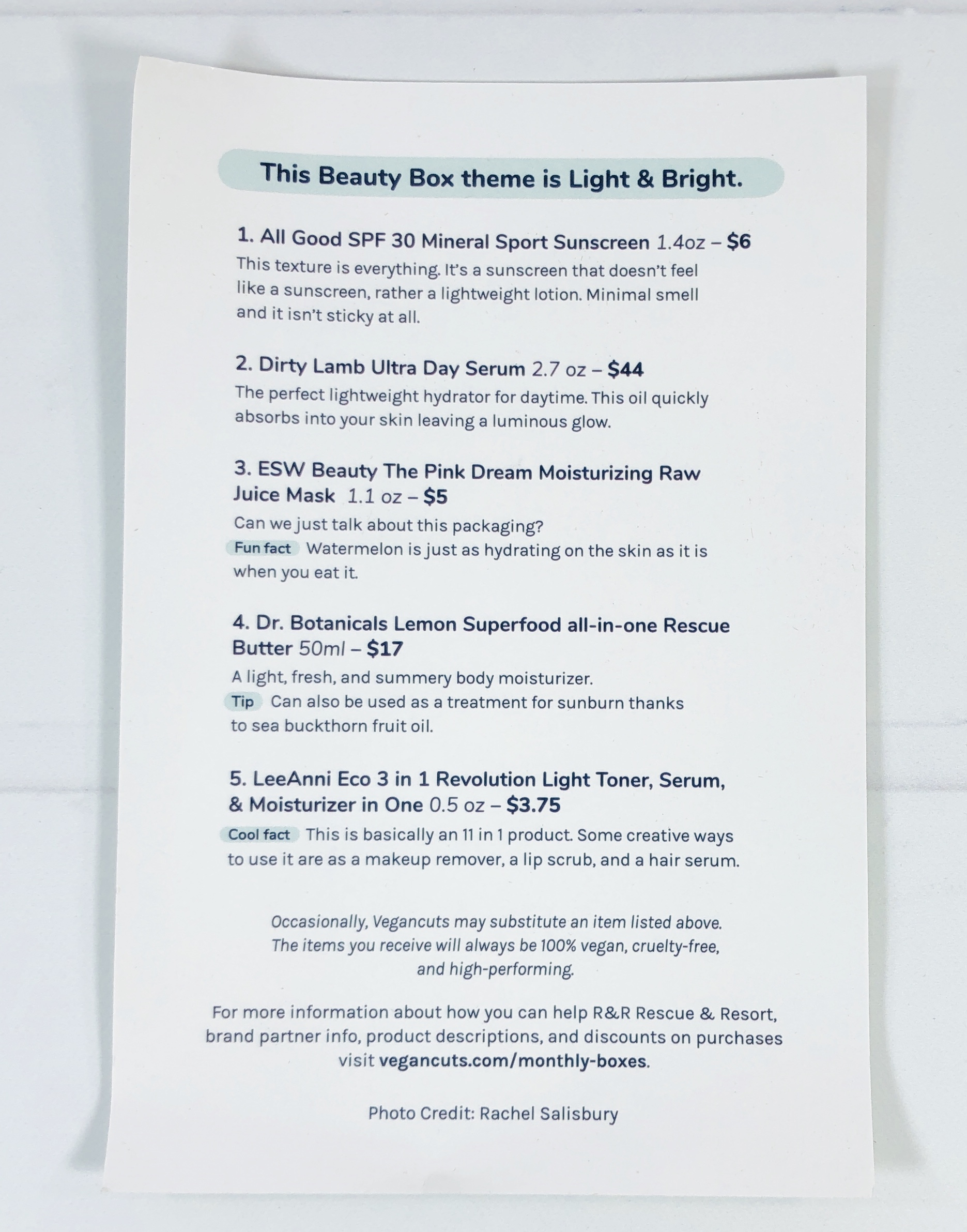 The back of the card lists the items and retail value. The theme for June is Light & Bright! Check out the website to see a breakdown of each product in the box.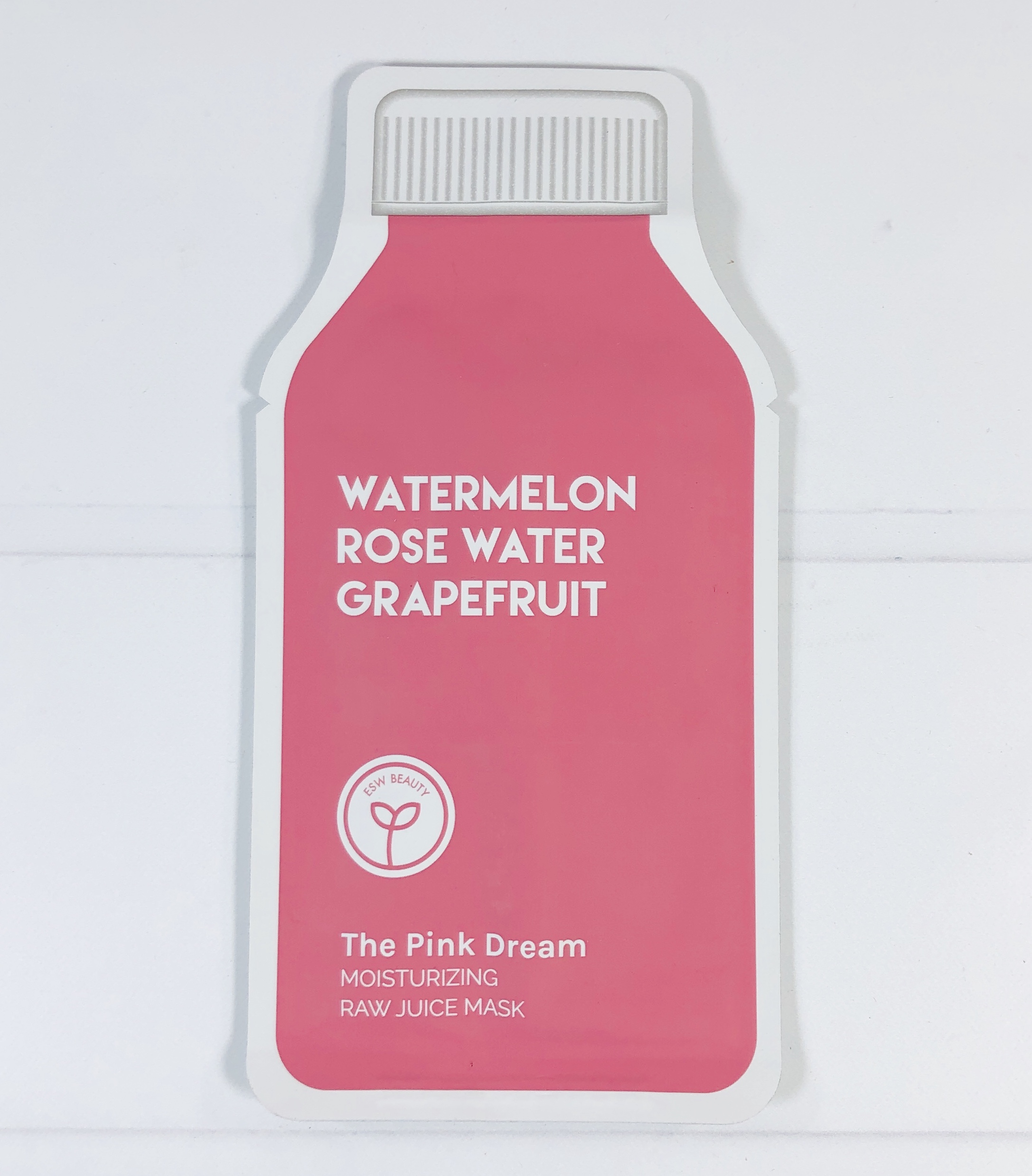 ESW Beauty Watermelon Rose Water Grapefruit The Pink Dream Moisturizing Raw Juice Mask ($6) Look at how cute the packaging is! It's a raw juice mask in a raw juice bottle!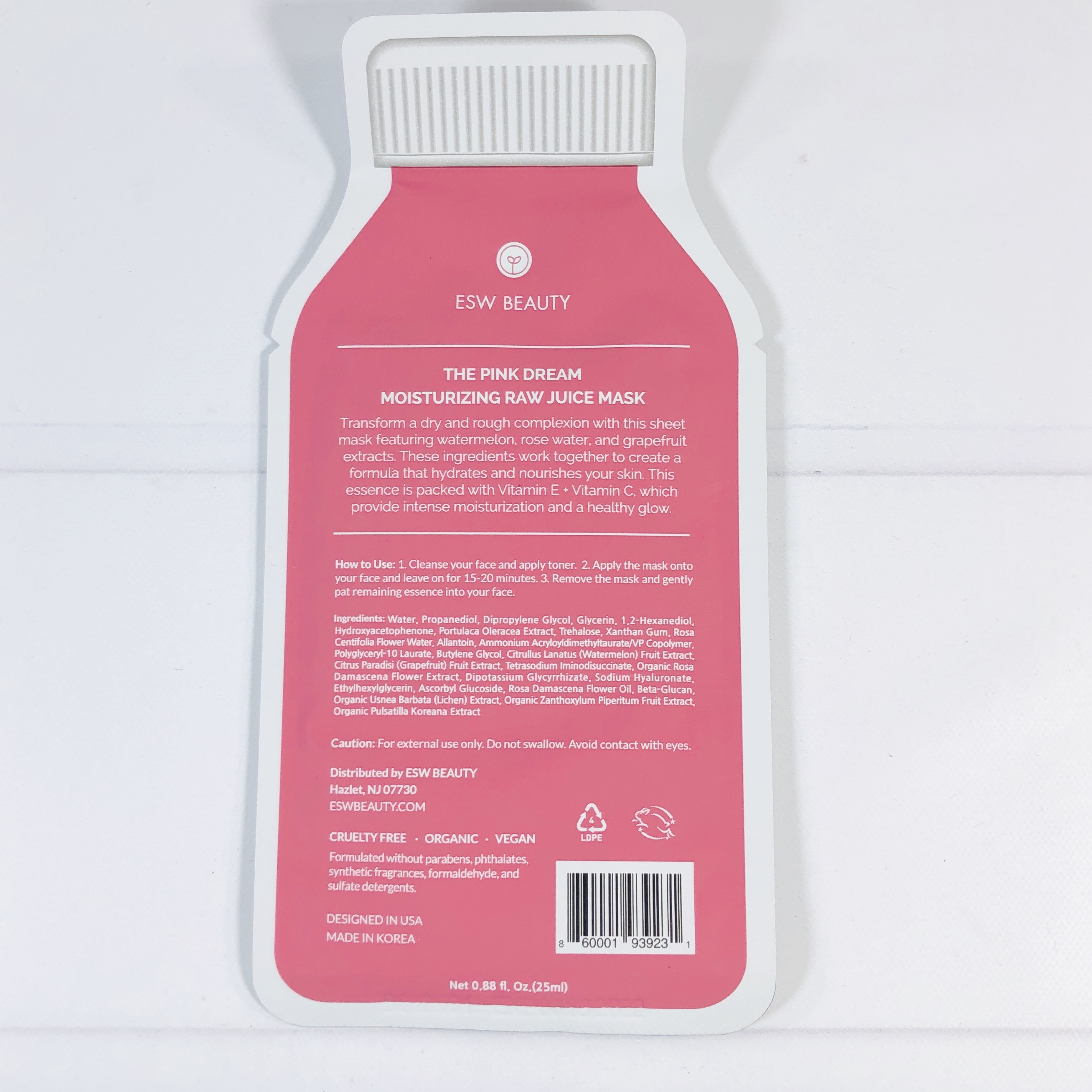 Apply mask to a clean face and then relax for about 20 minutes to let the ingredients do their work. Rose water plus grapefruit and watermelon extracts are supposed to help hydrate, soothe, and repair skin.
All Good Sport Sunscreen SPF30 ($4.34) is a reef-friendly sunscreen and is even recommended on the hawaii.com website. It means it is missing two chemical sunscreen ingredients, as well as mineral oil and titanium dioxide, that are known to destroy those fragile ecosystems.
The main sun blocker in here is non-nano zinc oxide and a few of the other ingredients are aloe, shea butter, and coconut oil. I don't think it left much of a white cast on my skin at all and the scent is not strong either, it doesn't smell like the usual sunscreens nor does it smell tropical fruity.
Leeanni Eco Food For Skin 3in1 Revolution Light ($3.75) I don't know what it is these days but I have received several rancid items in both beauty and food boxes this month, this item included.
It has plant oils such as grapeseed, hazel seed, and safflower as well as rose water. It can be used as an eye cream, moisturizer, makeup remover, hair serum, cuticle cream, and more. It feels watery and leaves a moisturizing film behind. Sadly it has to go in the trash due to the bad smell.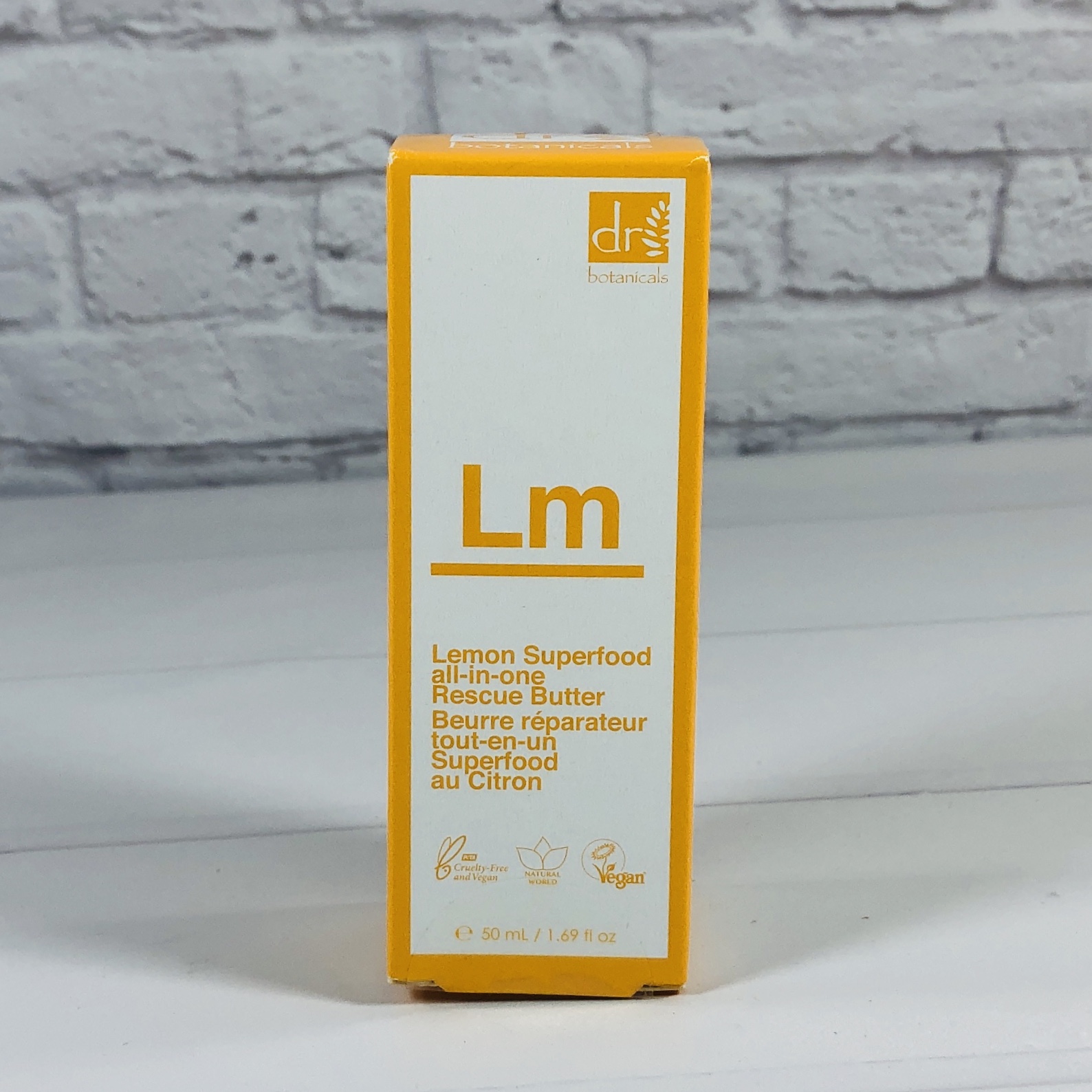 Dr. Botanicals Lemon Superfood All-In-One Rescue Butter ($12.86) I am familiar with this product because I have been using the same lotion for the past couple of weeks as a before bed hand lotion!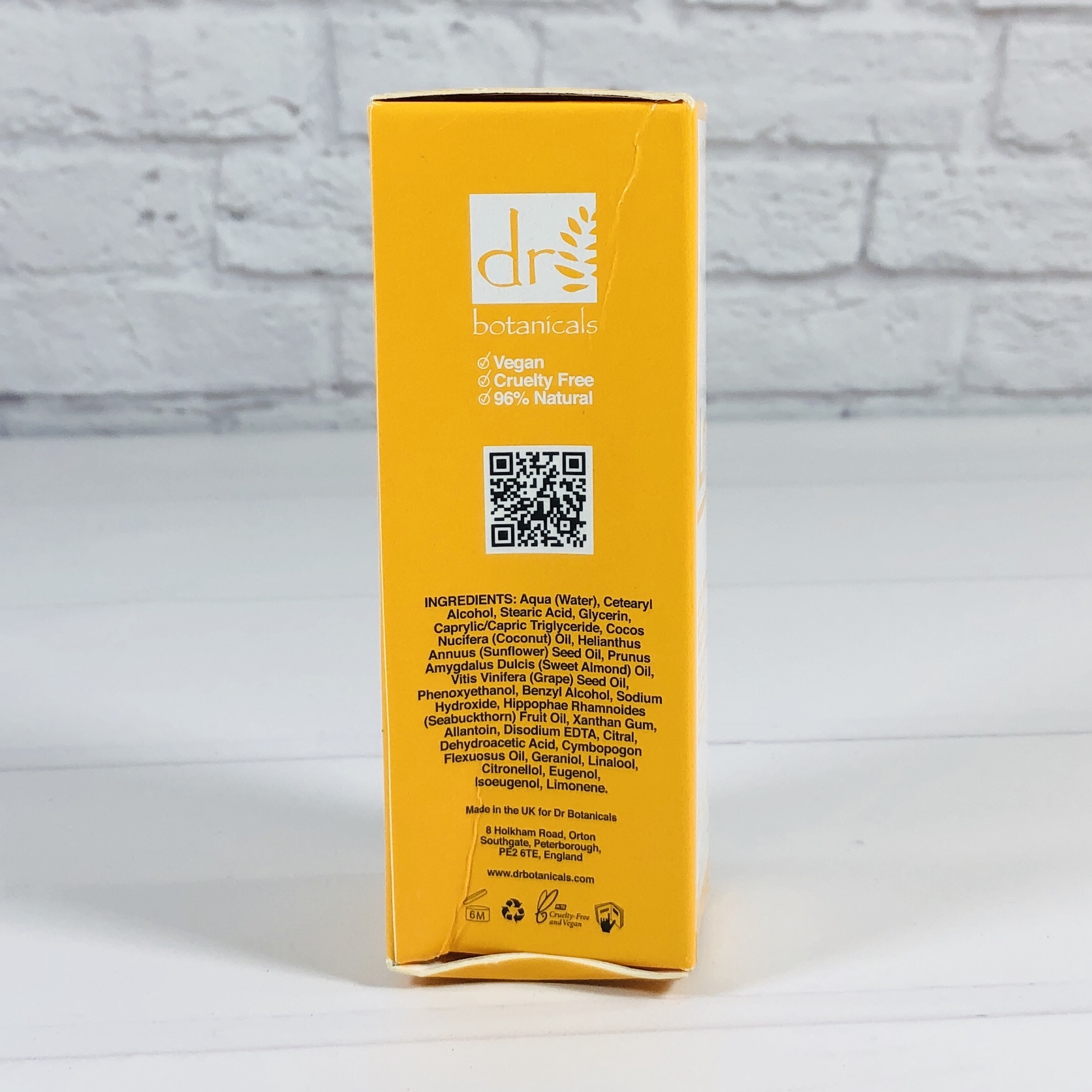 Glycerin, coconut oil, and sunflower seed oil are a few of the ingredients and the scent is from lemongrass.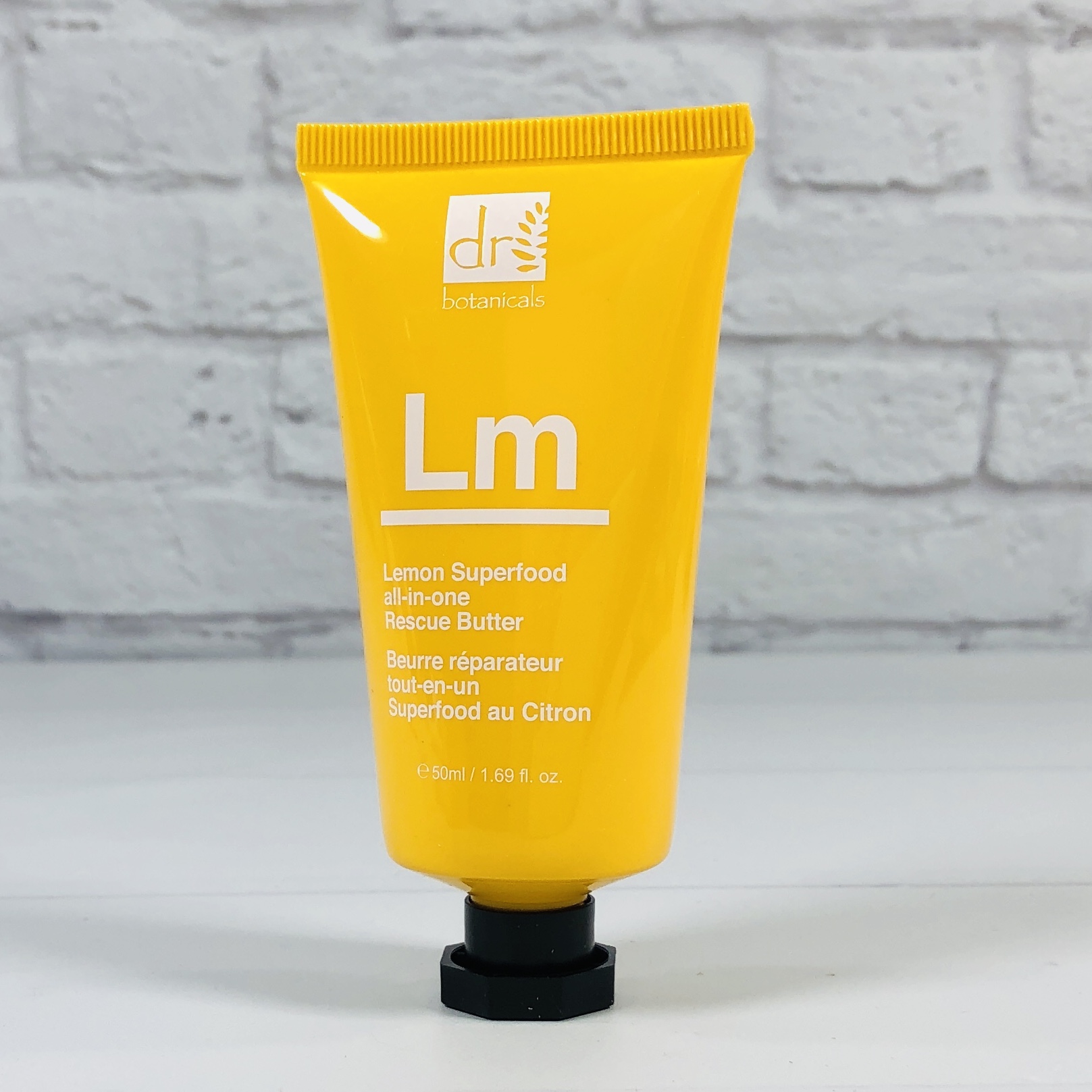 You can apply this creamy stuff wherever you like, including on the face and body, but I prefer using it as a hand cream. It doesn't feel greasy and my skin absorbs it super fast and the smell isn't too strong and smells fresh and sunny.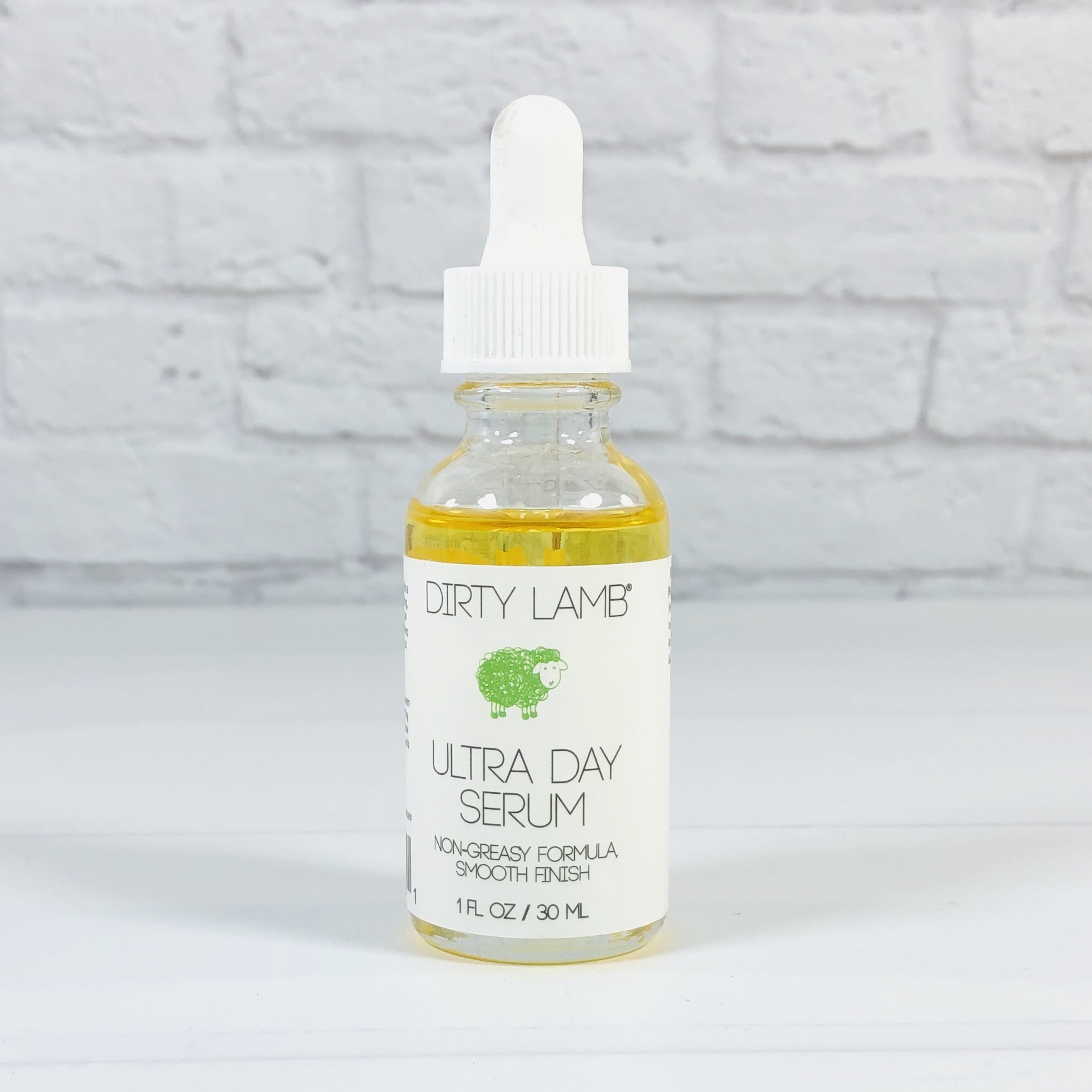 Dirty Lamb Ultra Day Serum ($44) I know this says it is a non-greasy serum but it is made 100% of oils and is a face oil.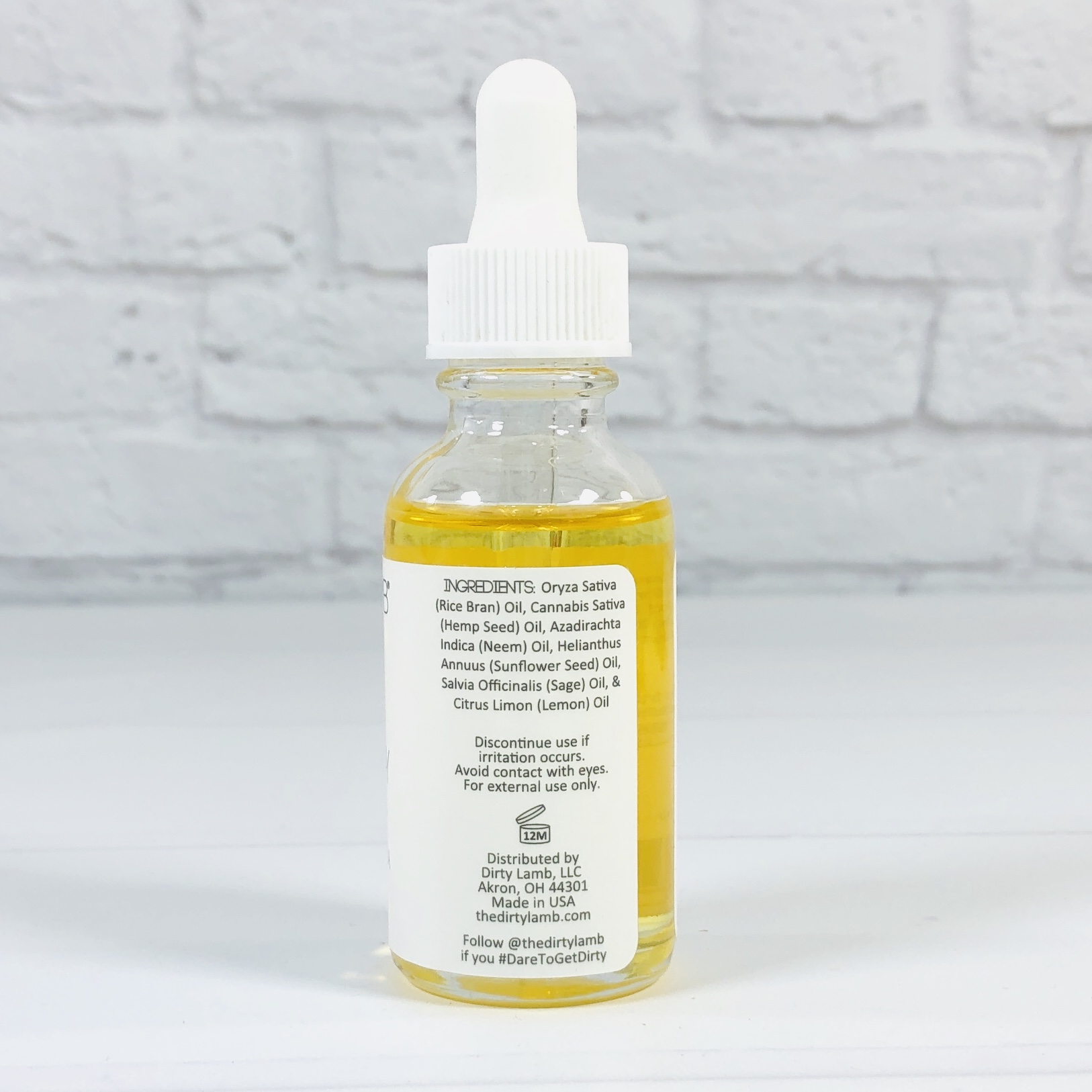 Rice bran, hemp seed, and neem are the first three oils listed and the oil is meant to be applied in the morning after cleansing. Make sure to use SPF afterwards!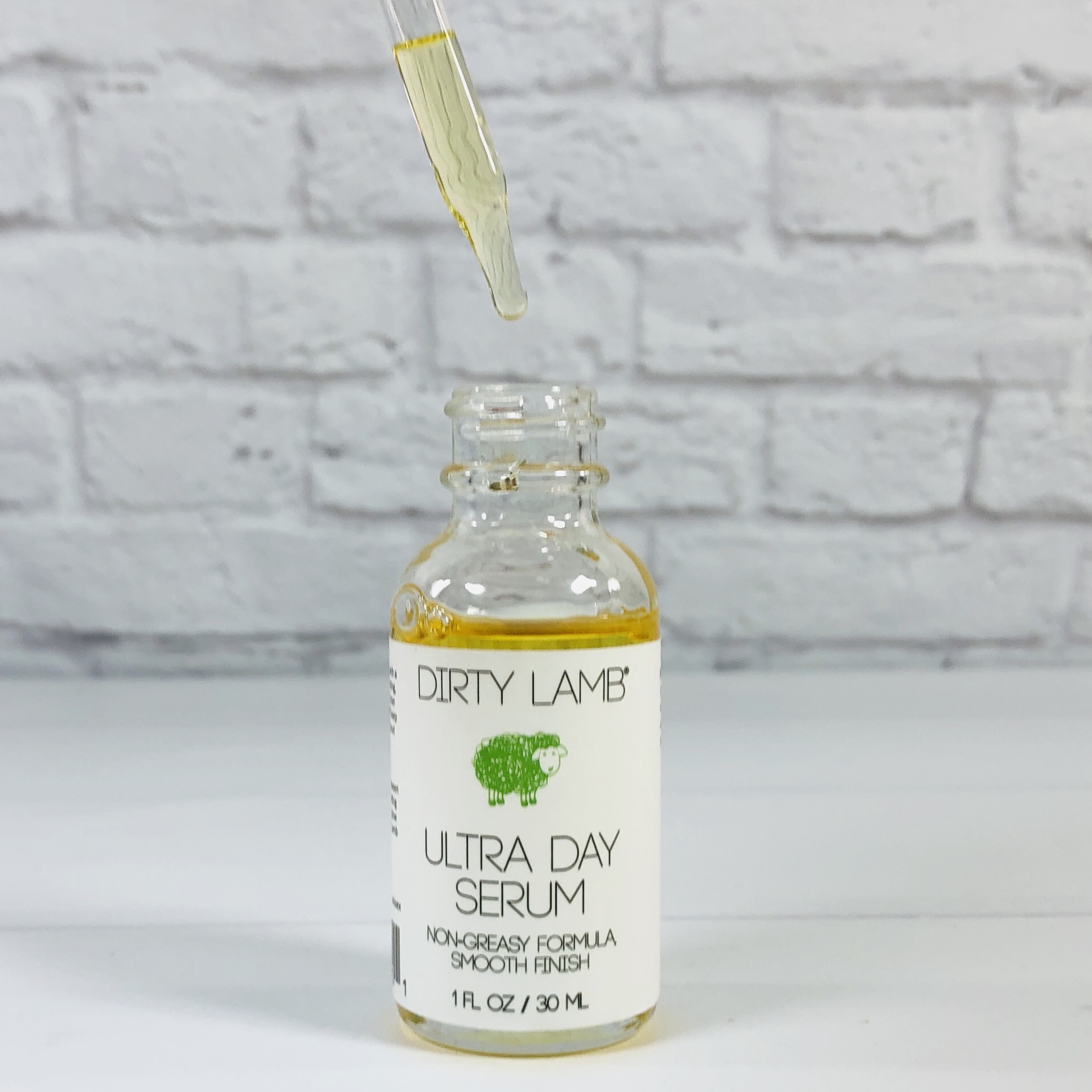 Warm between the fingers before applying and take a deep breath to enjoy aromatherapy benefits. At first I thought this had rosemary in it thanks to the scent but it must be the sage, so warm and bright.
Vegancuts nailed it when they sent items that were light and bright! Three of the items are meant for the face and two can be used on the body and the face. I liked the assortment and the scents, with the exception of the rancid product of course. I love to get sunscreen in a box and I appreciate that this one is reef safe, even if I won't be near the ocean this summer. The lemon lotion will be at the ready when I finish my current tube and of course the face oil and mask are a great way to start and end my day. The value for the June box is about $70.95!
What do you think of this month's Vegancuts Beauty Box? Let me know which product you're loving in the comments!