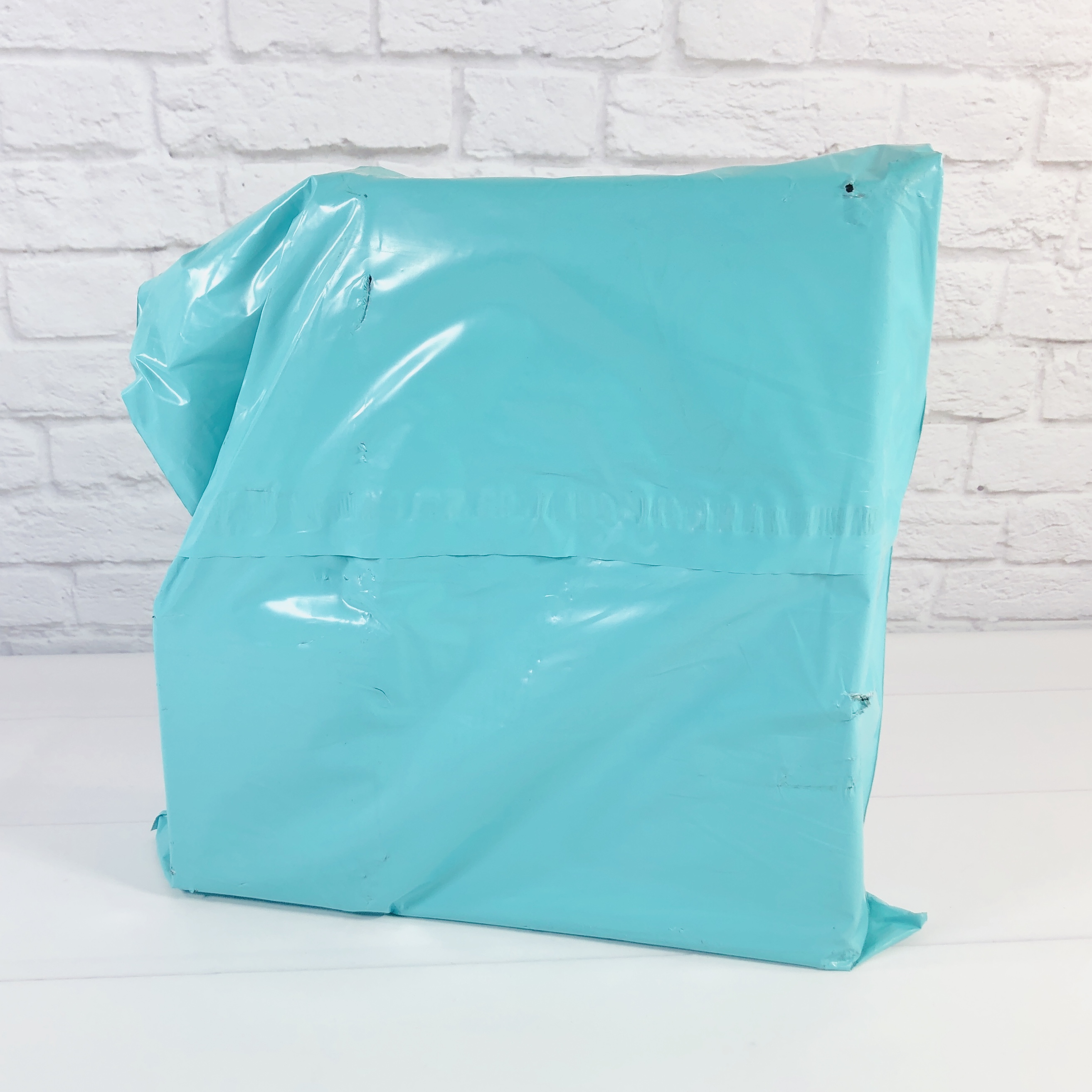 The Naked Beauty Box is a monthly subscription of five full-sized clean, cruelty-free, and vegan skin care products. NBB pledges not to send samples, full-sized items only! The subscription is $29.99 a month and shipping is included for the U.S., $25 for international. Sign up for longer terms and the price per box drops. The Naked Beauty Box promises a value of at least $75 based on current MSRP.
Wondering what you'll see every month?

Receive up to $140 worth of clean, cruelty-free, and vegan skin and beauty care products!
Receive 5 full-sized products monthly!
We never send samples in our boxes!
A sneak peek unboxing video before your box ships!
Discover new brands and fall in love!              
DEALS:
Get 20% off + a FREE Sara Happ Lip Scrub with your first box! Use coupon code SKIN20.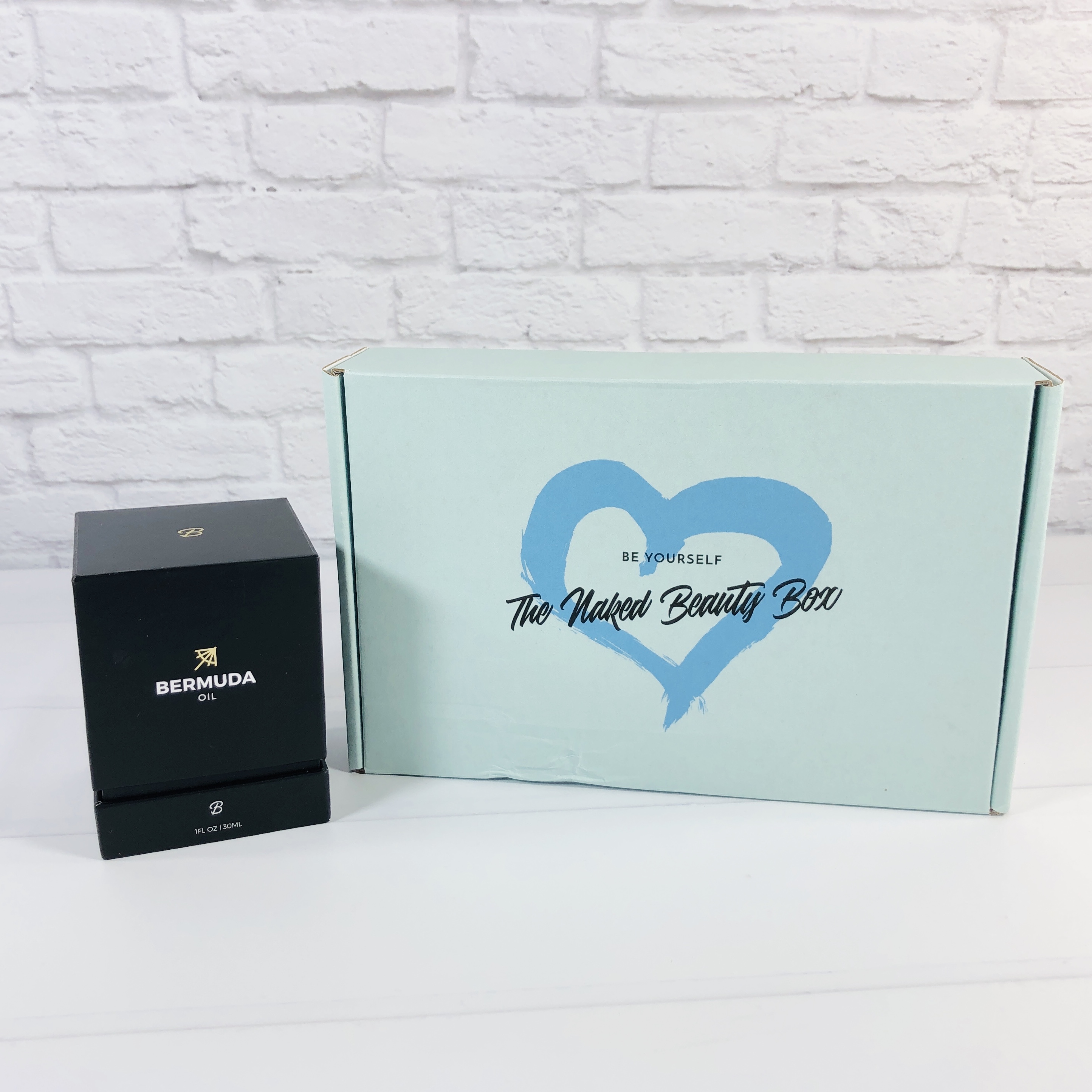 This is my very first box from The Naked Beauty Box! There was an oversized item so my stuff came packed in a poly shipper.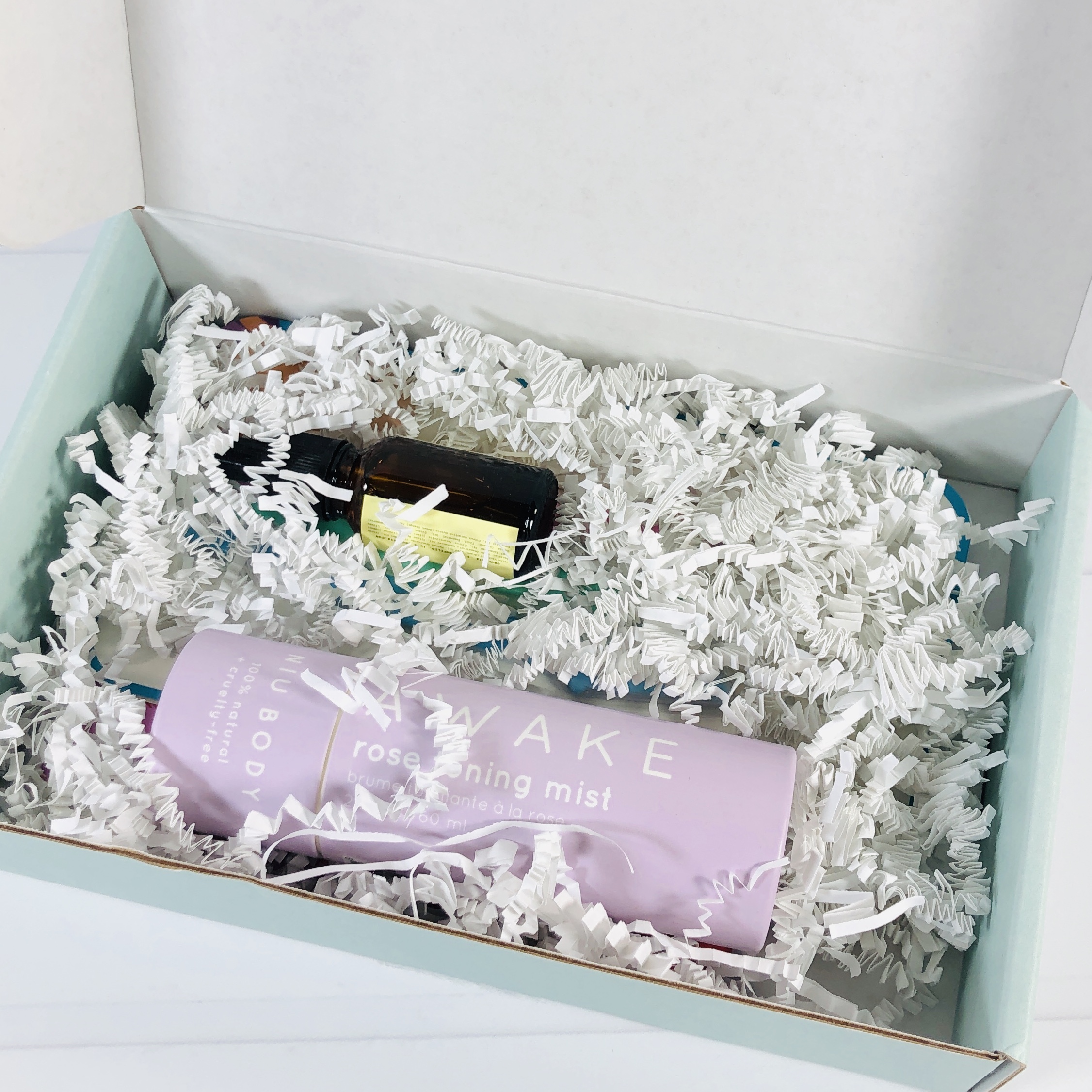 The rest of the products were snuggled in shredded paper squiggles.
I received a card with a thank you from the box owner, Kayt.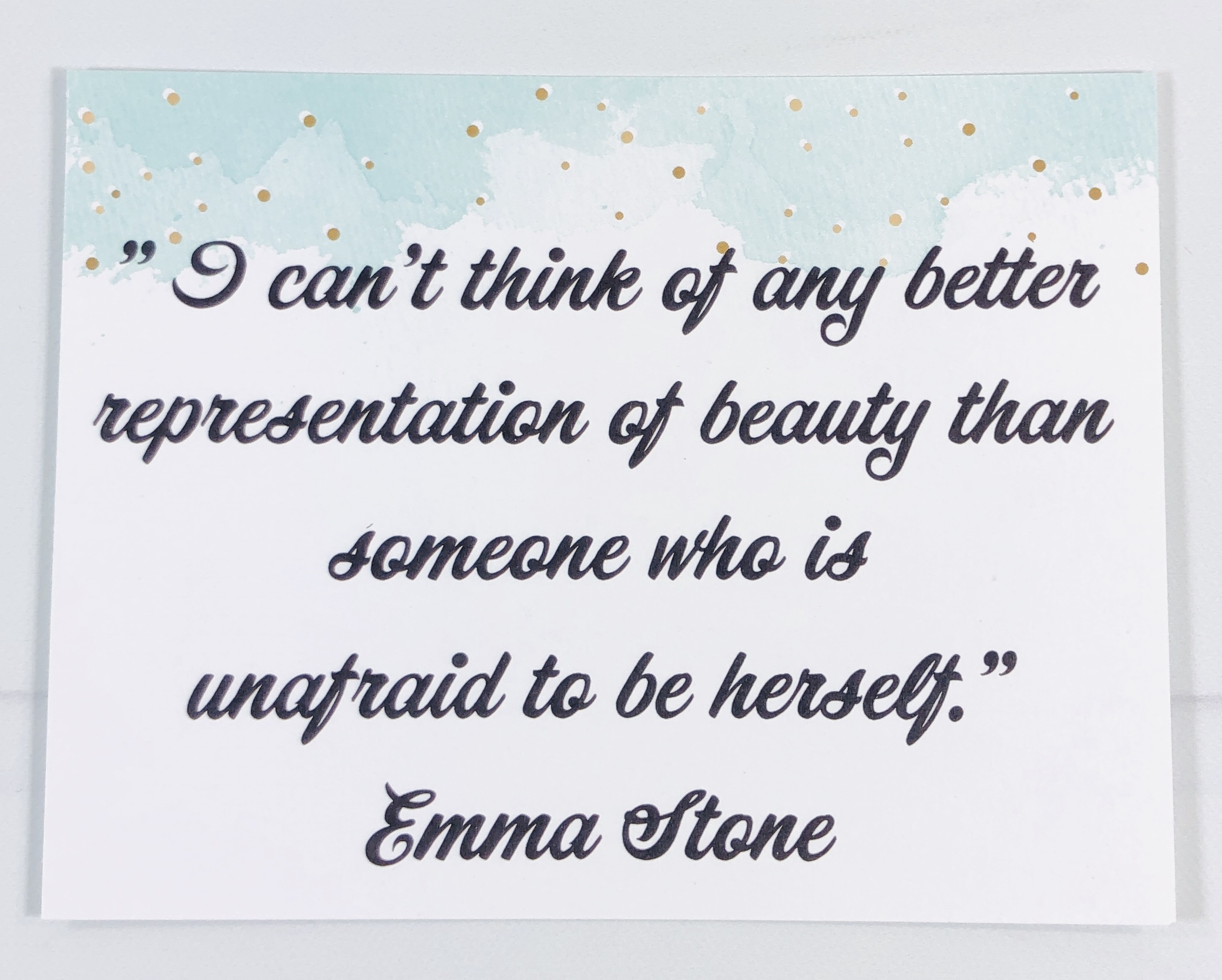 The other side had a beauty quote.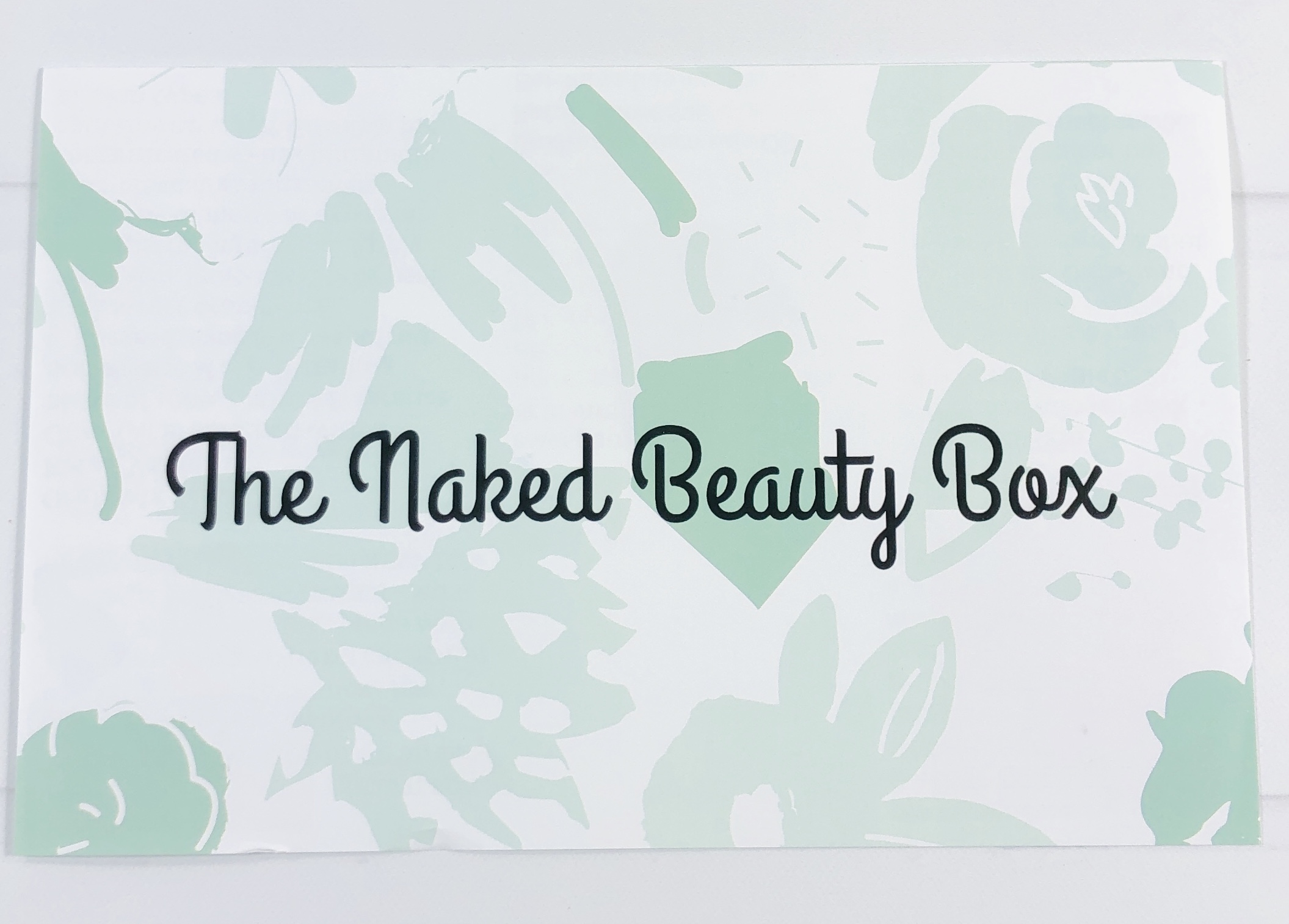 I also received a full-color flyer with product information.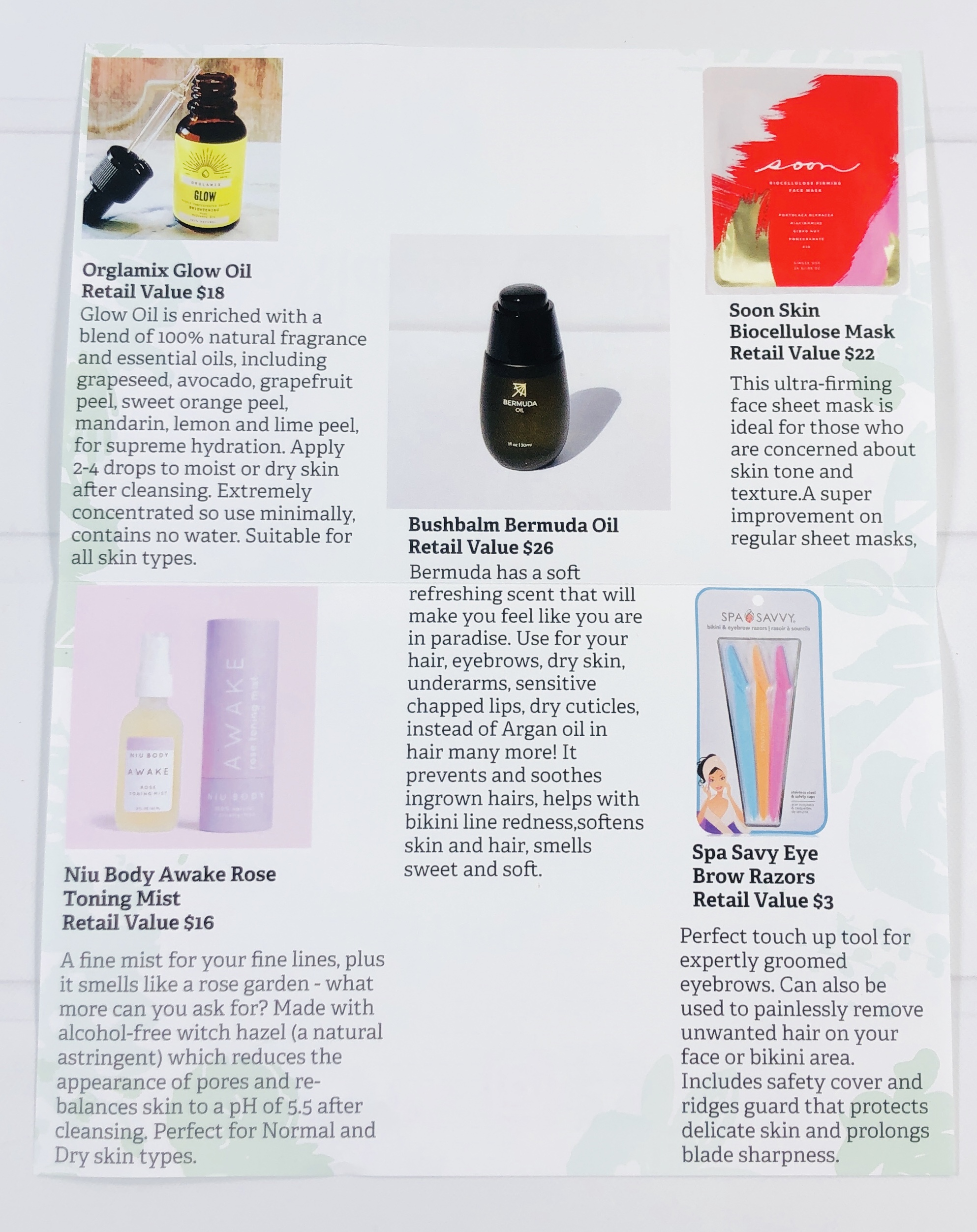 The inside listed each product, a brief description, and MSRP.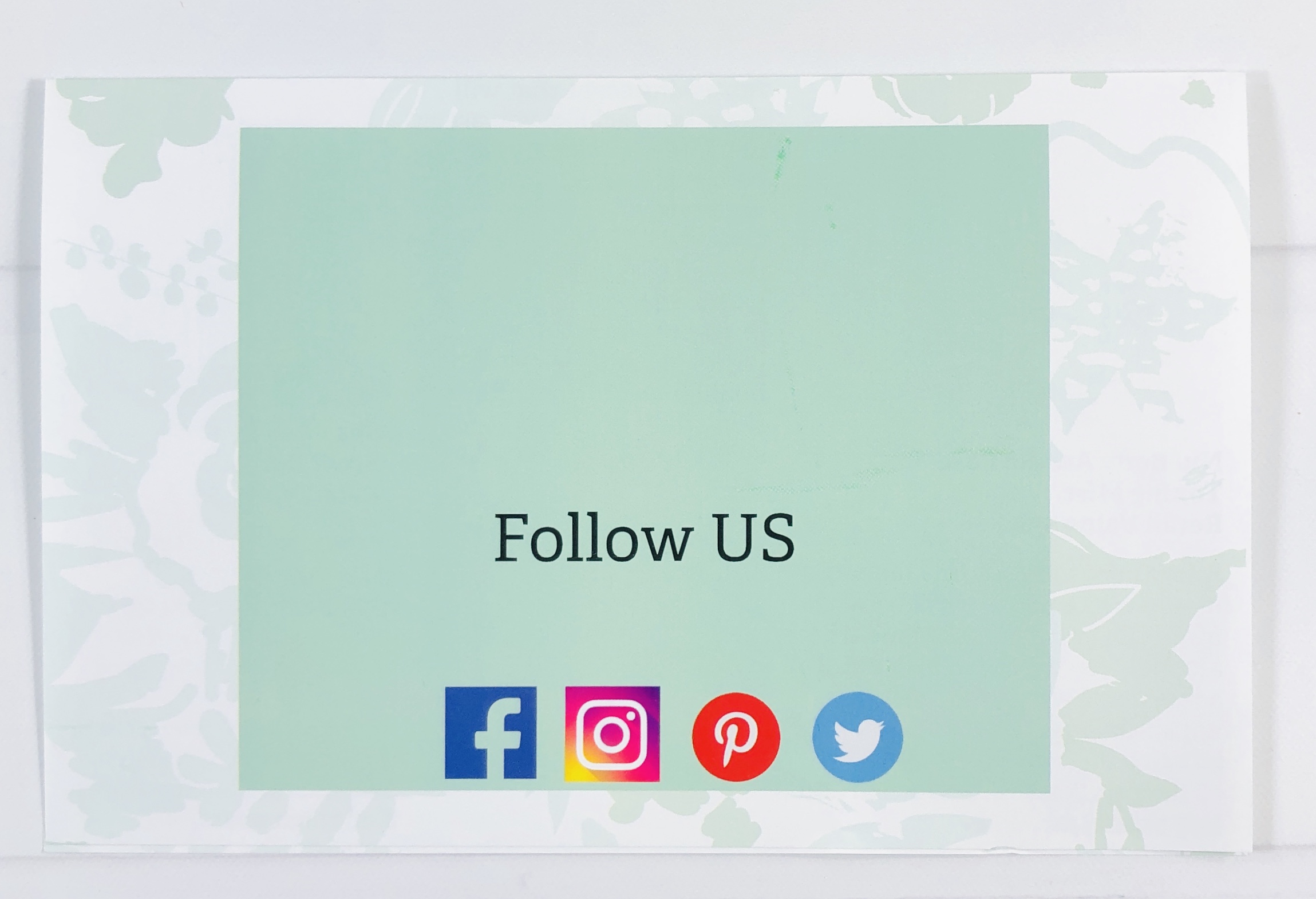 You can follow along on social media.
Everything in my box!
Spa Savvy Eyebrow Razors ($3, find similar item here for $5.99) It's been a while since I bought mini razors like this so I was due for a new set!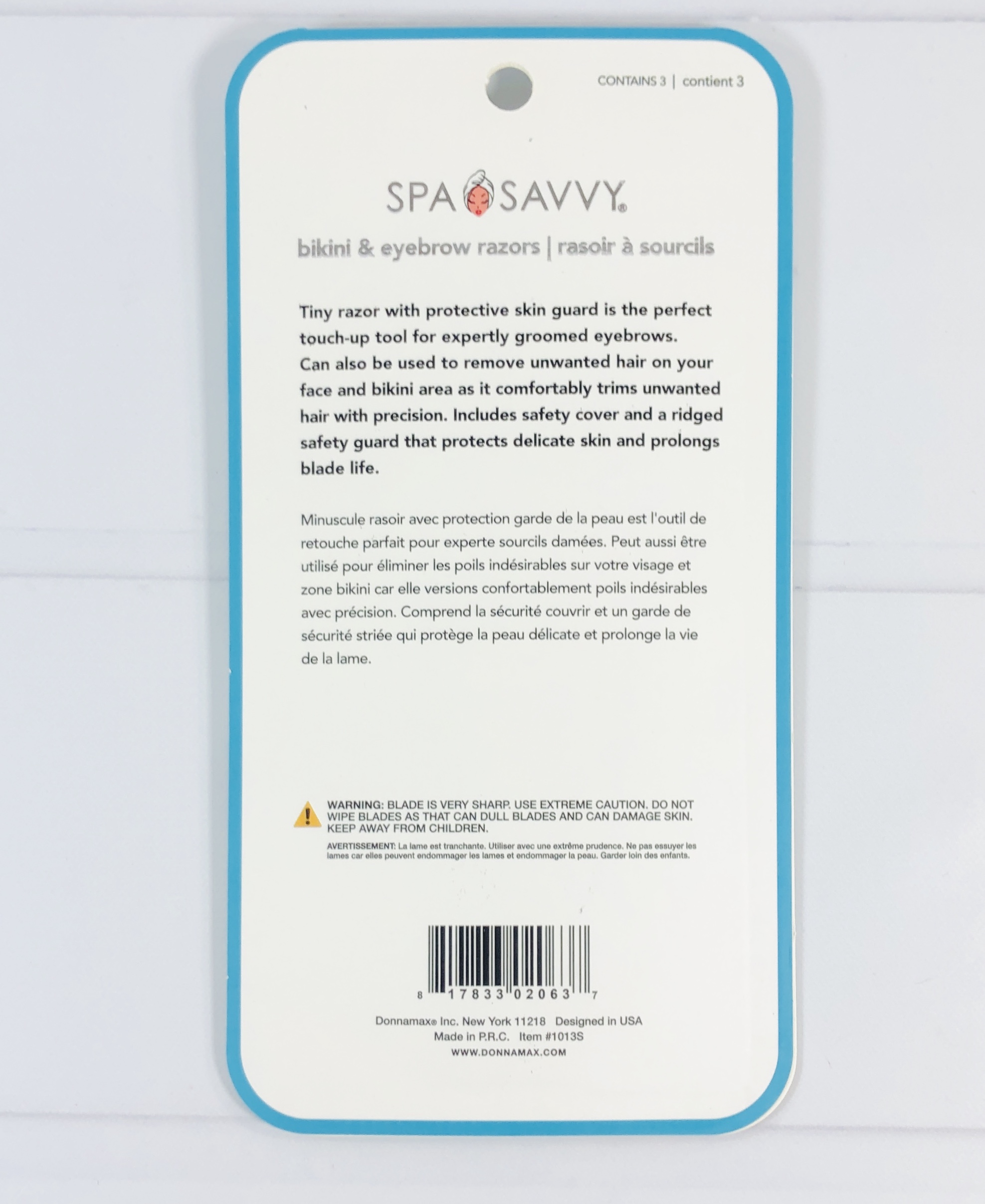 I used these to clean up around my eyebrows but they can remove other facial hair and even trim a bikini area, although I think it would be best for touch ups.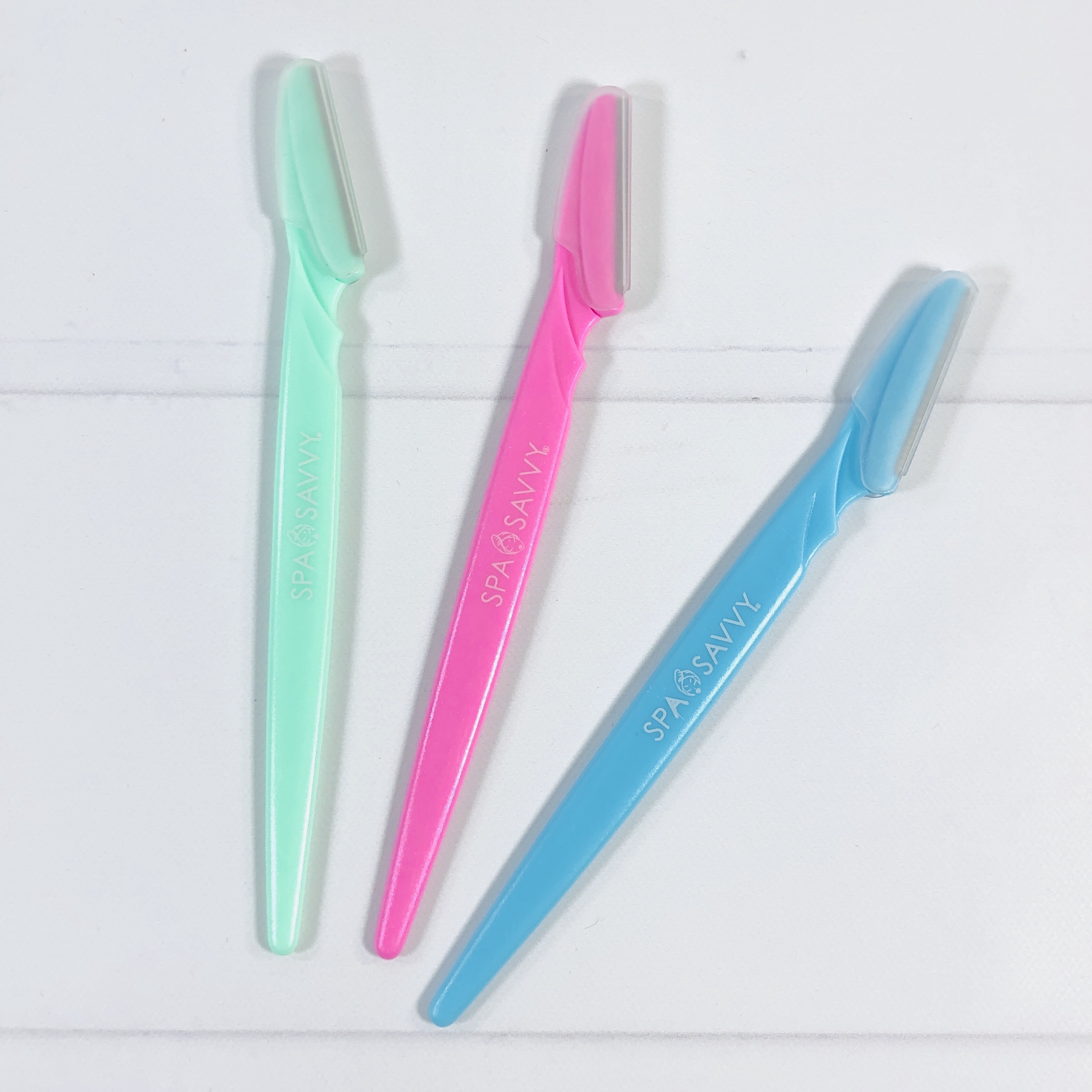 There were three blades in the pack and each one has a protective cover. I keep mine in my makeup case.
The blades are wrapped so they should be safer than a traditional razor, but please be careful when using!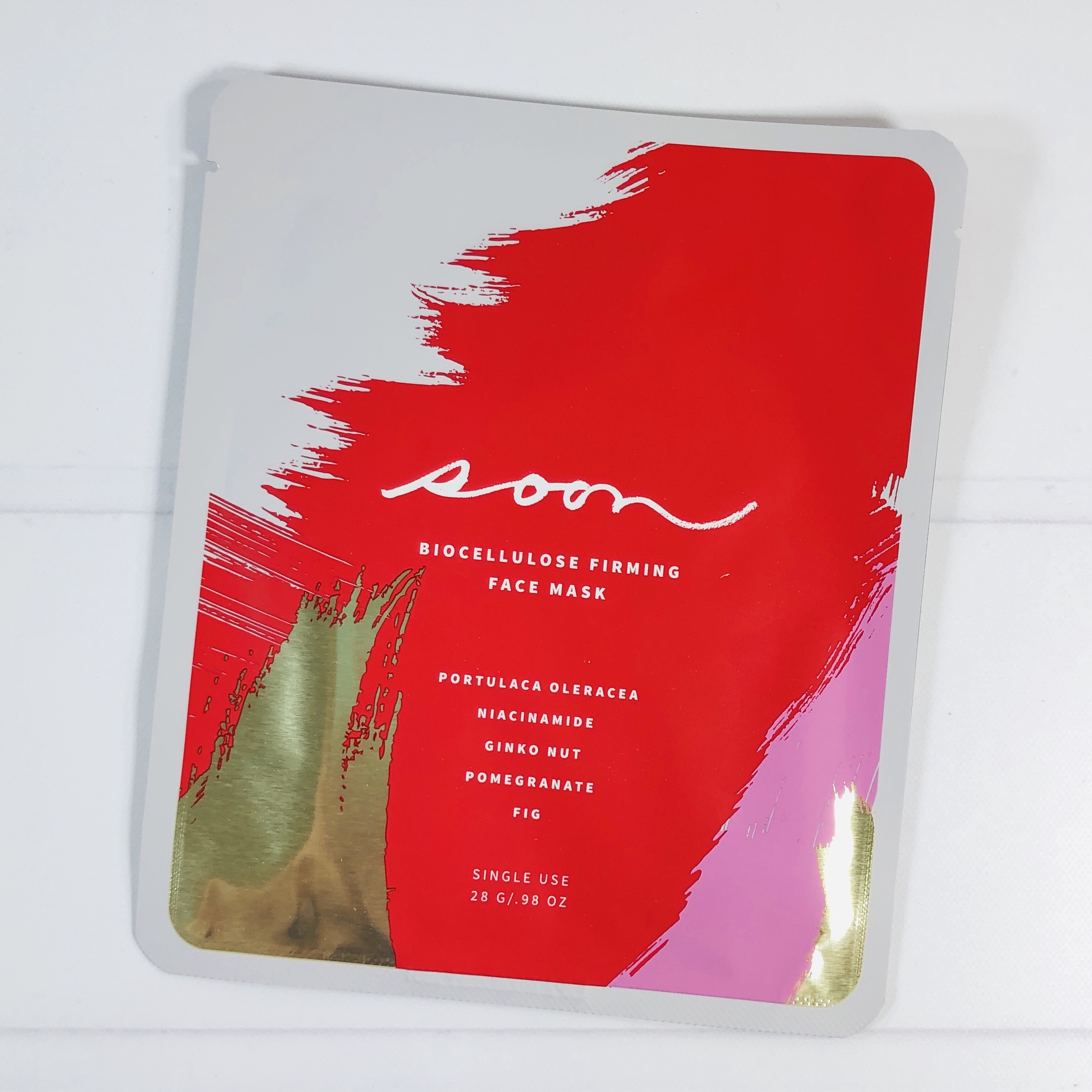 Soon Biocellulose Firming Face Mask ($22) is supposed to tighten and lift the face while softening fine lines.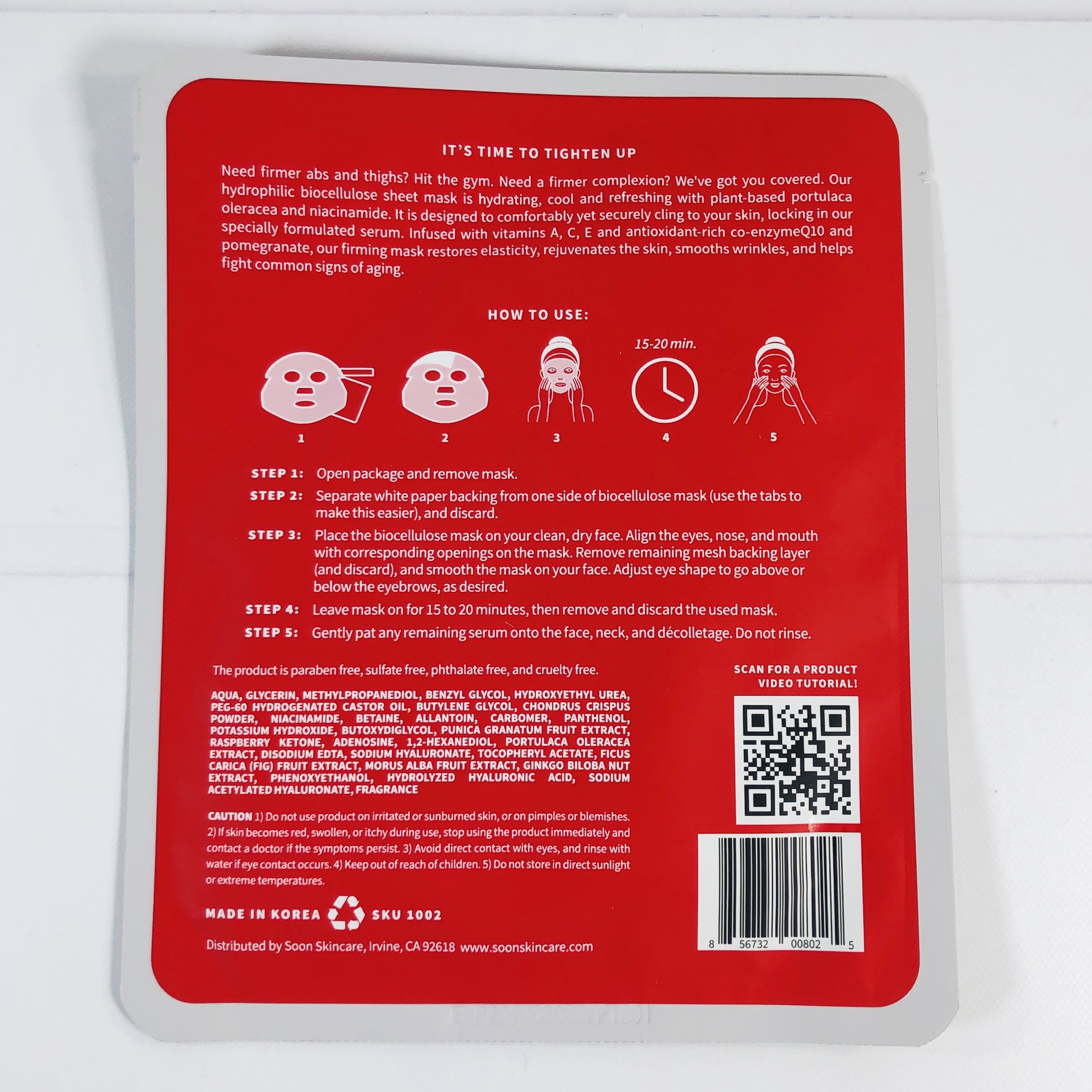 Ingredients include pomegranate, which is supposed to provide antioxidants, and niacinamide, which is supposed to slow aging. Apply the mask to clean skin after toning and let it sit on the skin for about 20 minutes. Pat in remaining serum afterwards.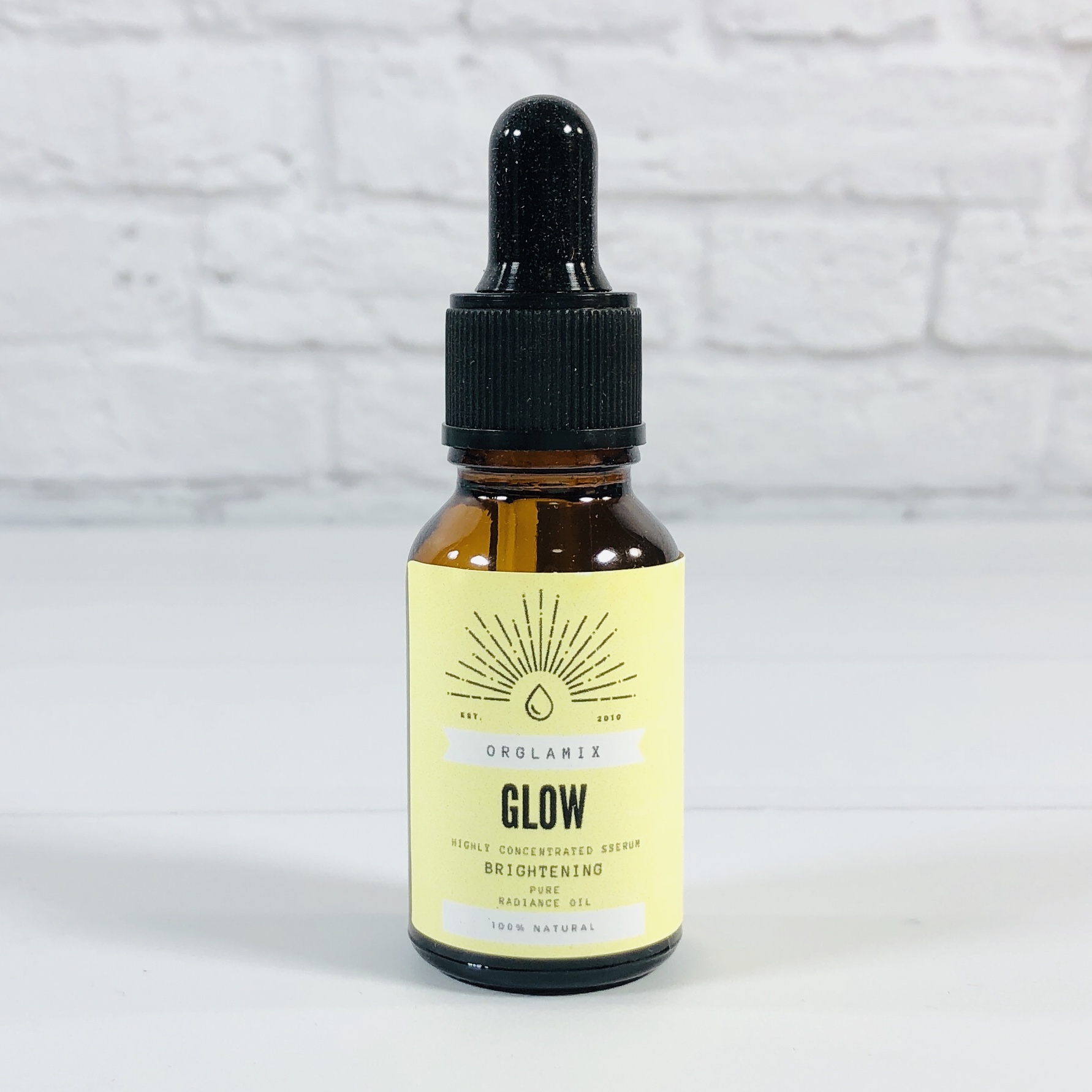 Orglamix Glow Oil ($18 listed value, $29 on website) No size was given for this product and there is only one size on their website so I raised the value here.
The ingredients are hard to read but according to the website they used grapeseed and avocado oils, plus a bunch of citrus and other essential oils: pink grapefruit, lemon, lime, mandarin, sweet orange; and litsea.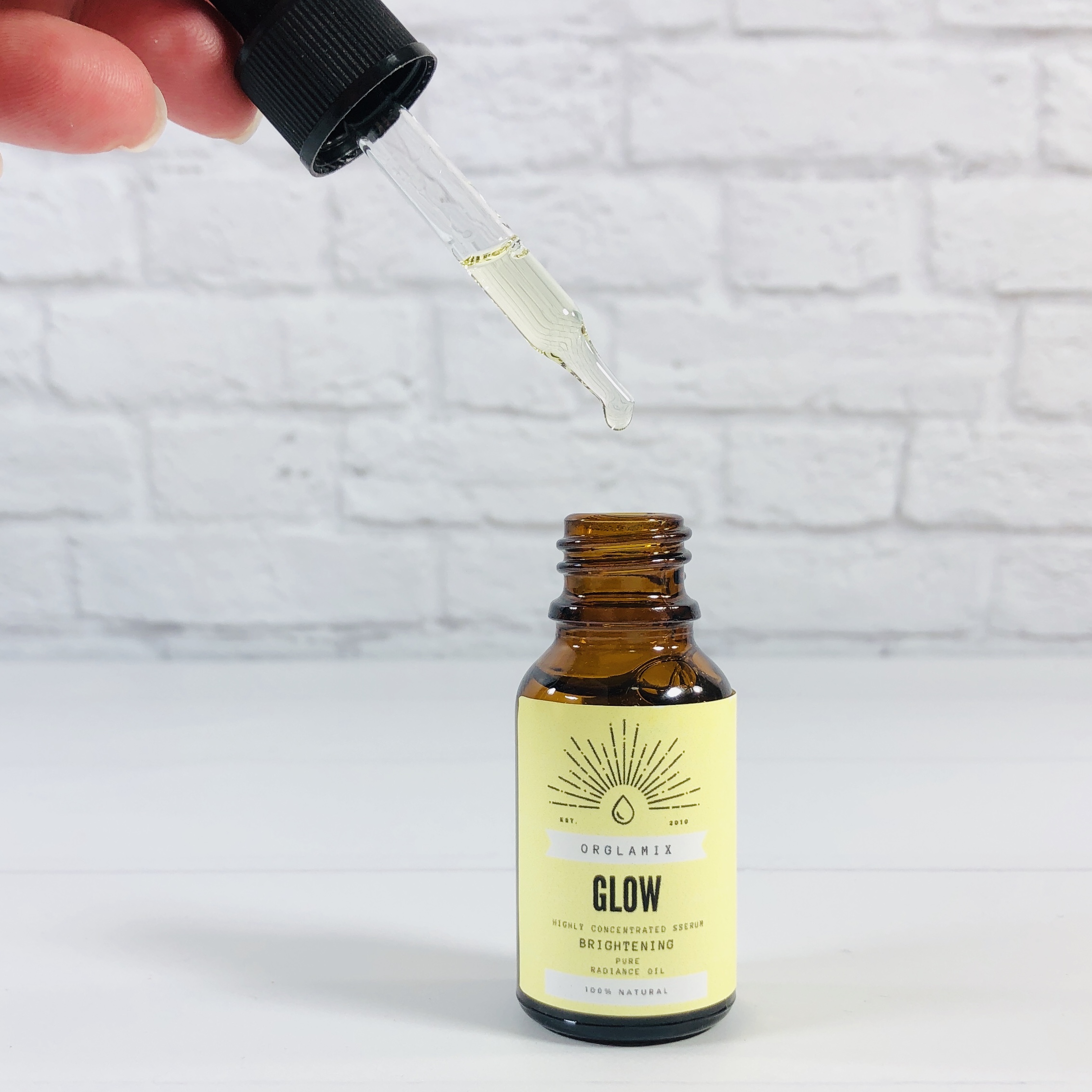 The oil smells like sunshine in a bottle, very bright and refreshing! I'm not a fan of using citrus oils on the face; I worry, especially in the summer, about getting a sunburn, so please use with caution. I think I will use this as a body oil myself.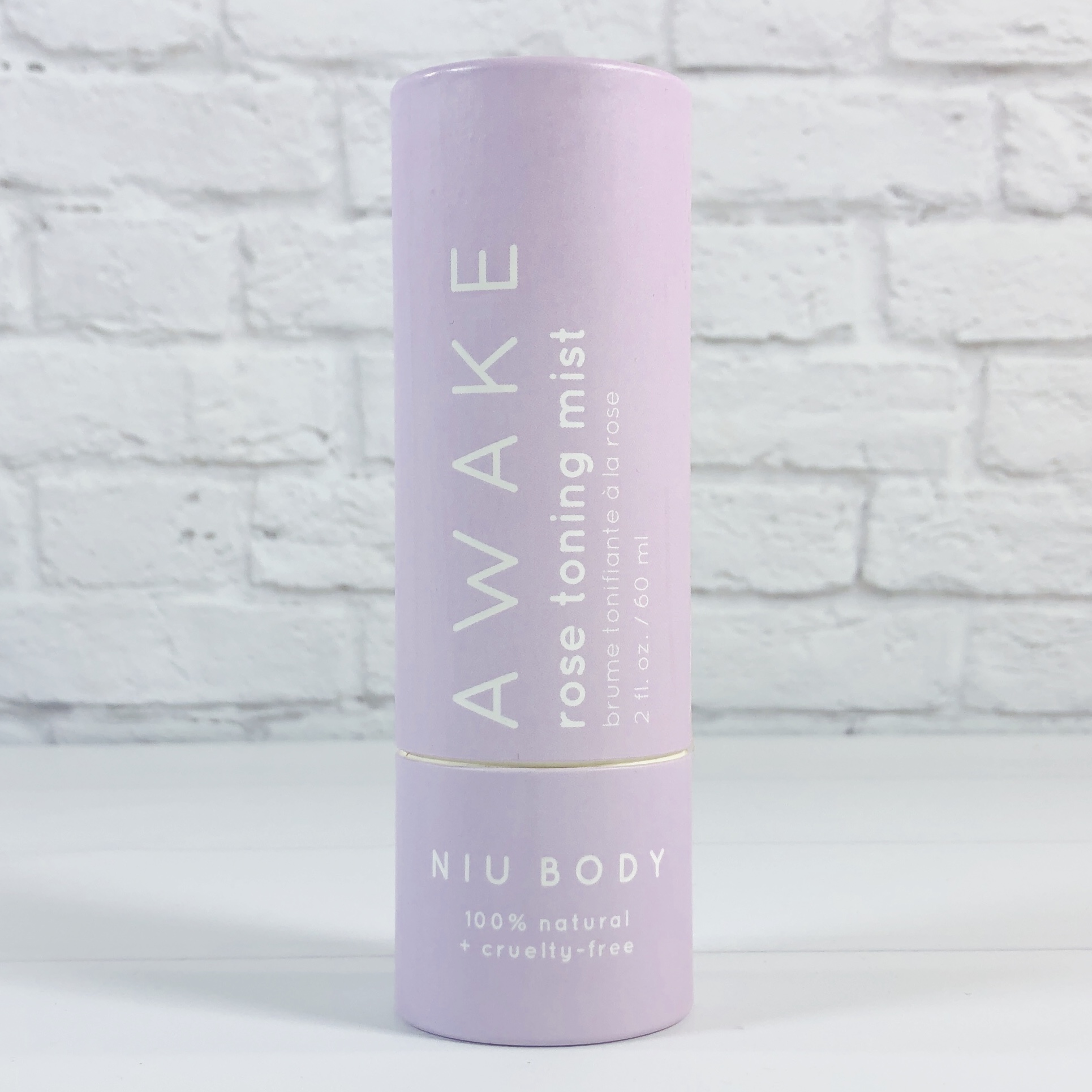 Niu Body Awake Rose Toning Mist ($17) What a cute box this product came in!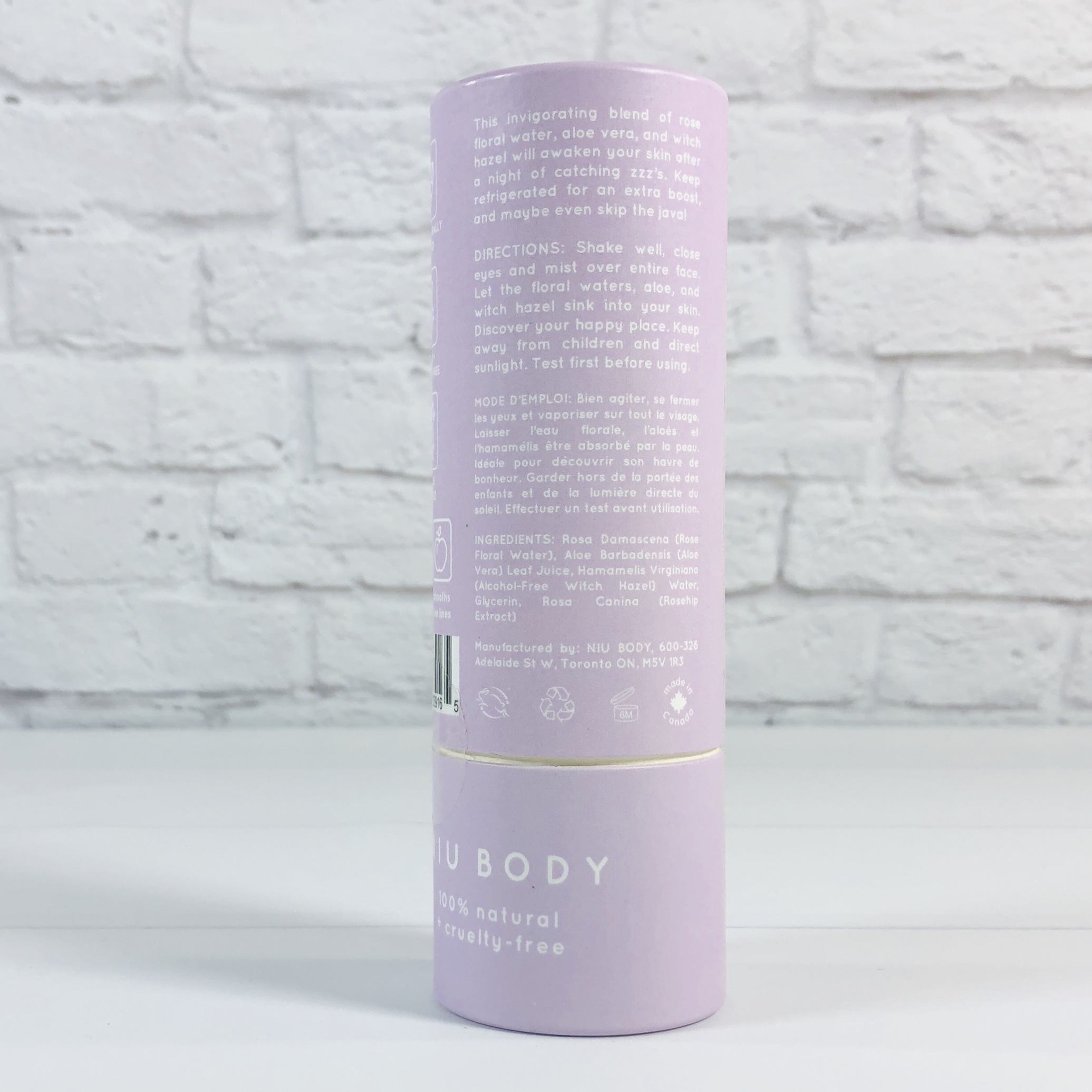 The ingredients include rose water, aloe, and alcohol-free witch hazel. I have dry skin so I was pleased to see that there was no alcohol in this mist!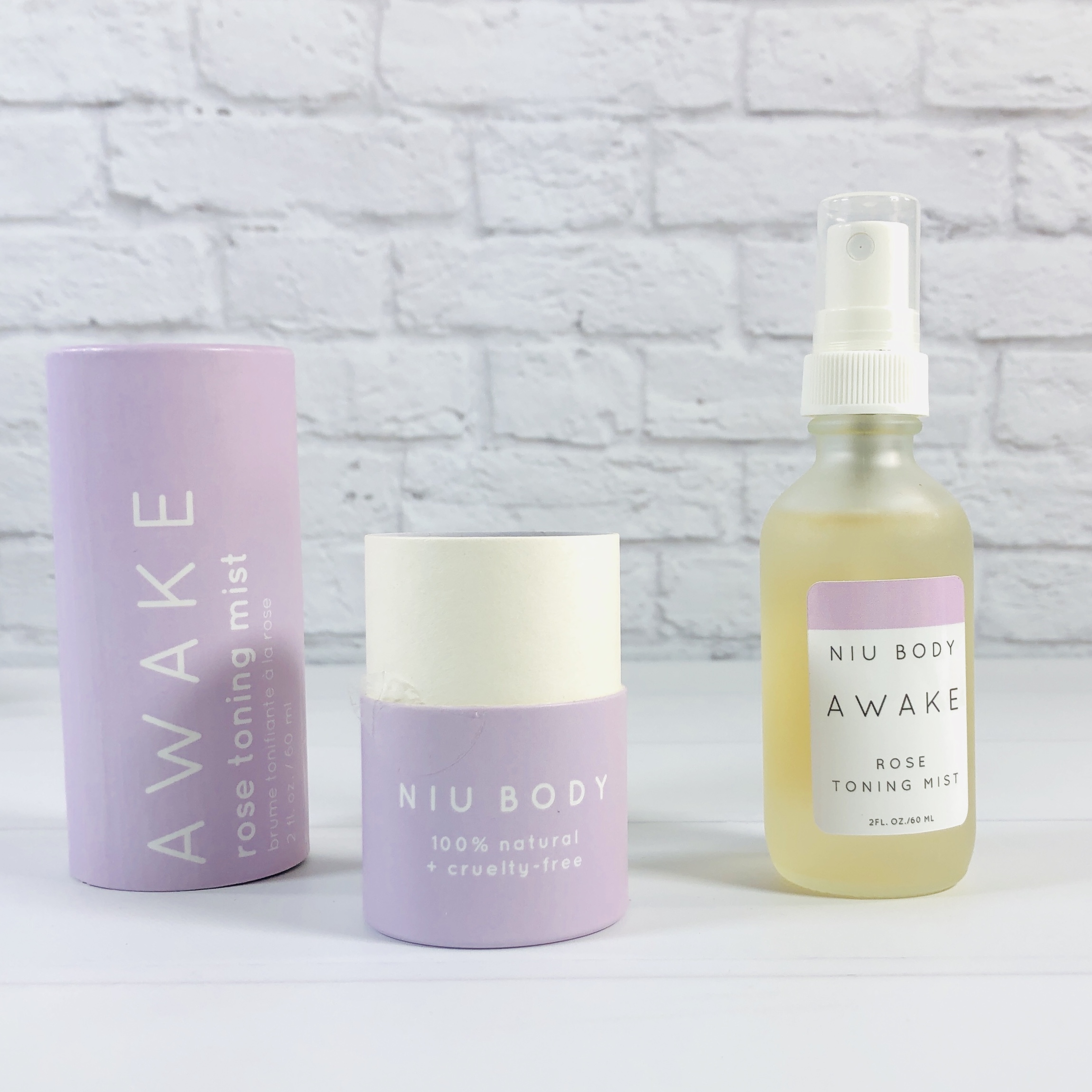 The spray is supposed to smell like a rose garden and it does!
Close eyes and spritz over the face in the morning to help revitalize skin. Unfortunately the spray shoots out in a stream rather than a gentle mist; very invigorating, but in a bad way, especially when you are not expecting it. I would suggest not using this over makeup, it's too drenching, and it also ran into my eyes. I think I would spray it onto a cotton pad instead of directly on the face.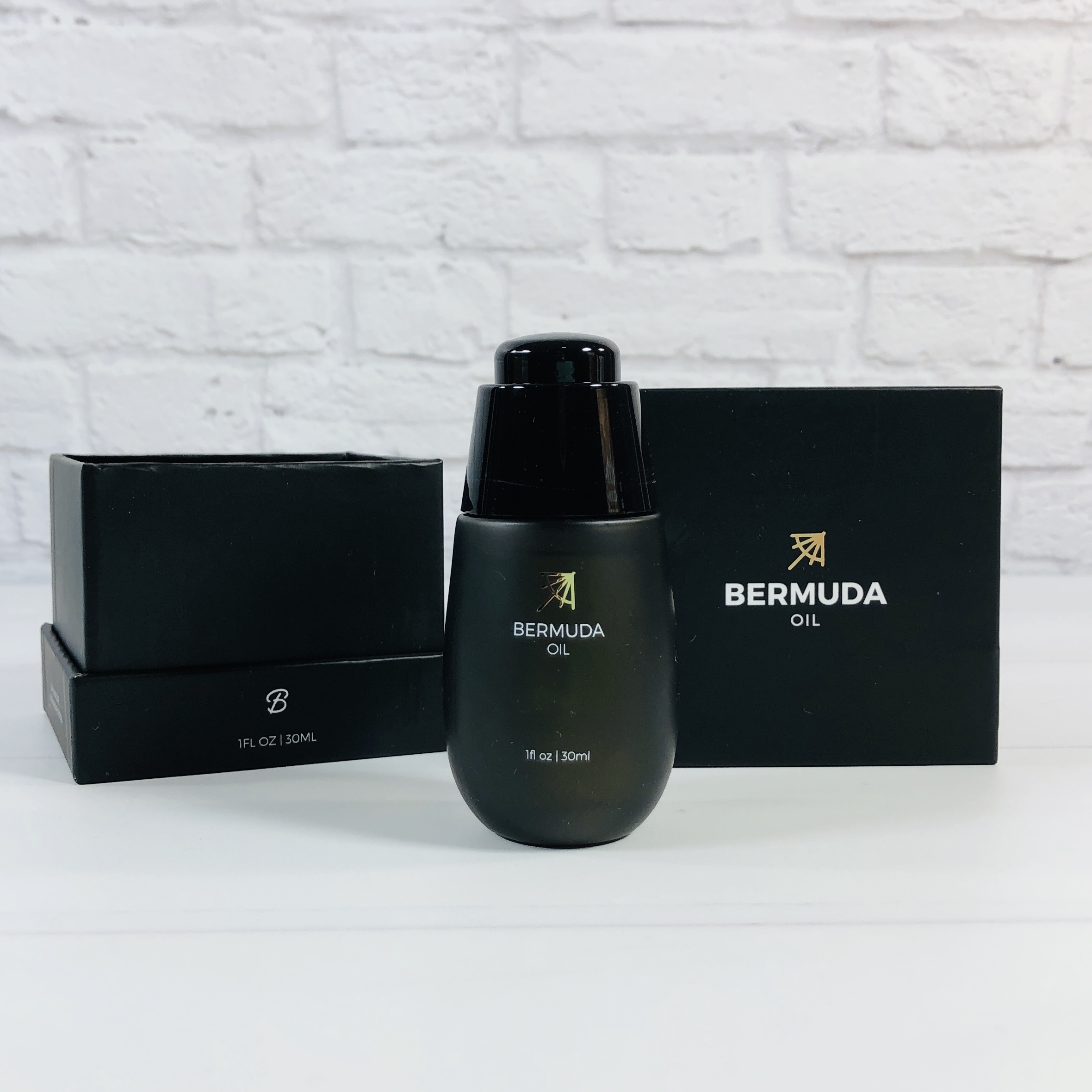 Bushbalm Bermuda Oil ($26) One item was in a sizable box. This is a new-to-me brand, I love when that happens!
Ingredients in this item are jojoba oil, grapeseed oil, and a few essential oils.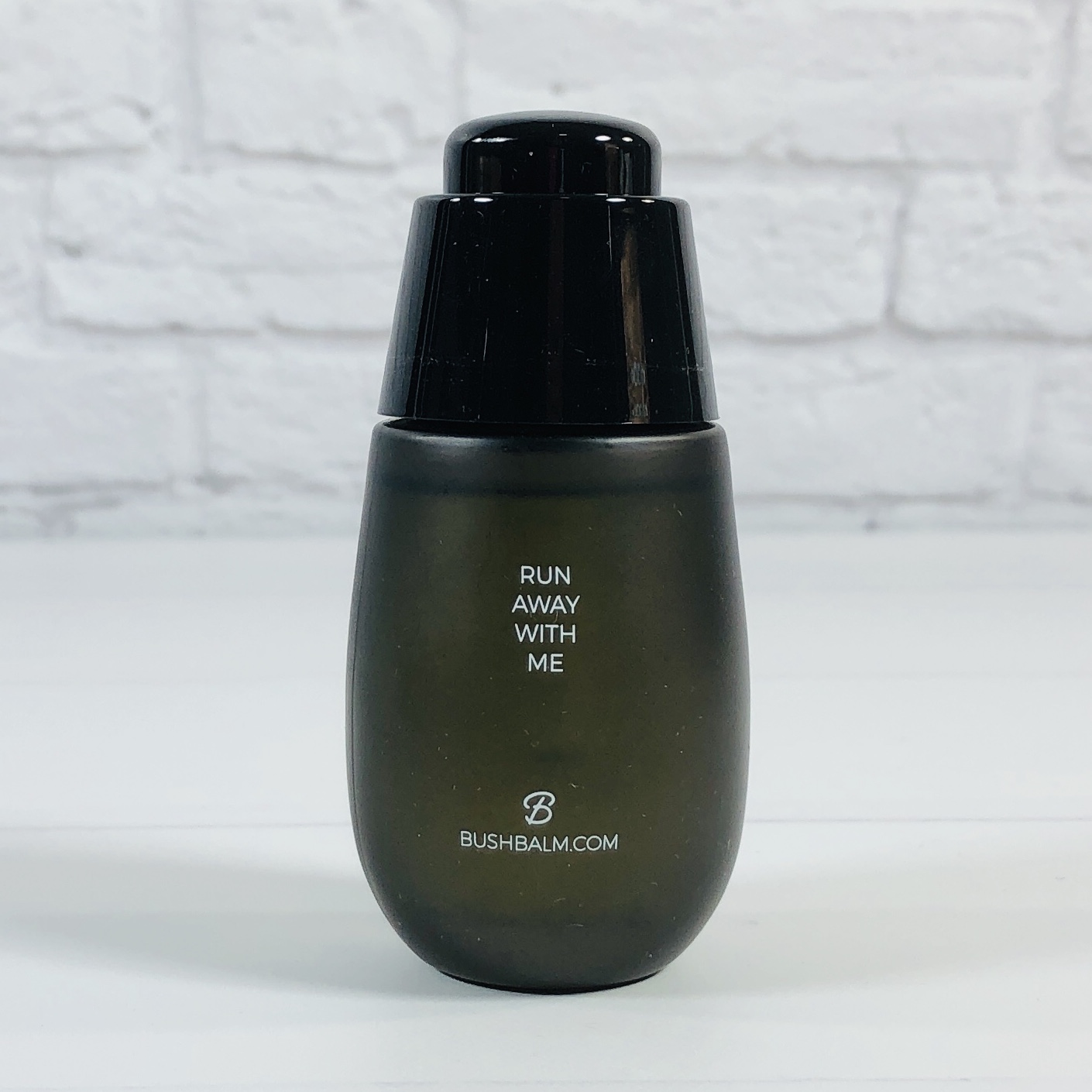 It turns out, this is an oil meant to be used in the bikini area, or anywhere else hair might be removed, and is supposed to help protect against ingrown hairs!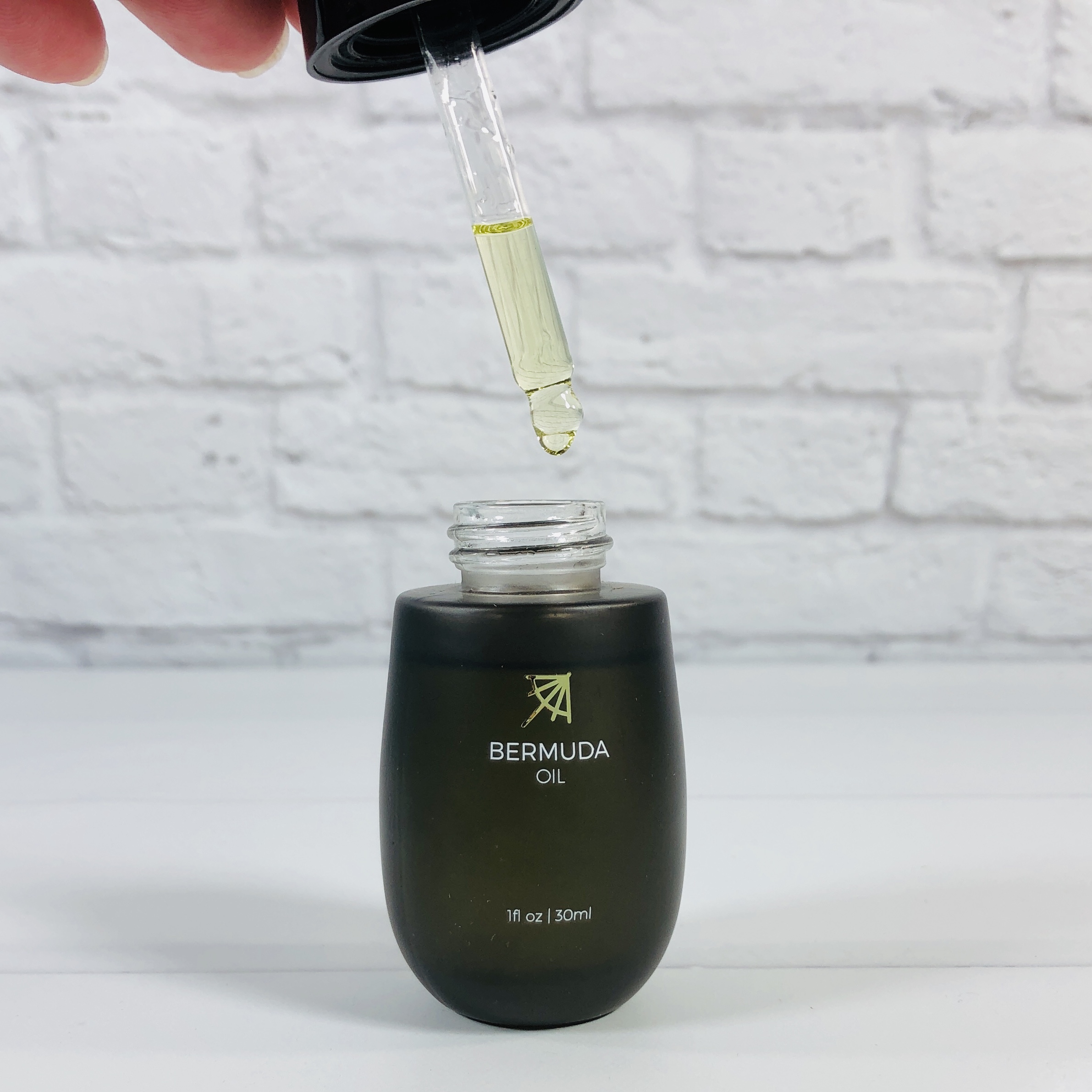 It had a unique dropper design (pump the top of the lid!) and it smells amazing, with copaiba, bay, and tangerine extracts. It smells like Christmas! It can be used as intended or use it on skin, cuticles, lips, ends of hair, or wherever you might use a body oil. I applied it to my arms right out of the shower and the feel and scent are amazing. If used in the bikini area or other areas with ingrown hairs then you might see results in 1-2 weeks.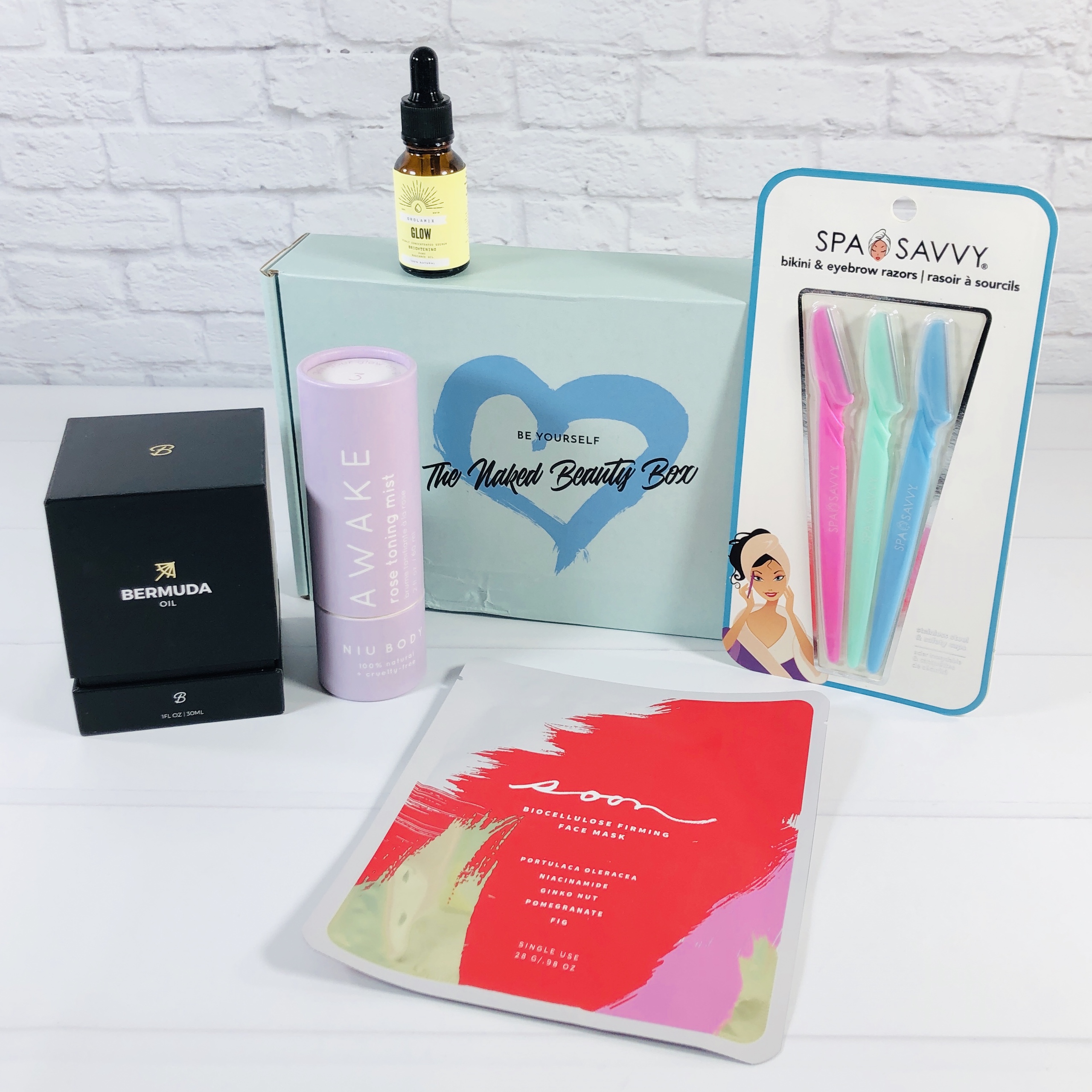 I was delighted with my very first Naked Beauty Box! I liked the products, and discovered a new brand or two. I was pleased to get some new razors, I've been meaning to buy some, and a face mask is a fun way to relax and treat yourself. My favorite item of all was the Bermuda oil, I loved the scent and it left my arms feeling silky soft. The value for the June box was around $100, using prices I found online. That was not only well above the price paid for the subscription, but also beats their promised value of at least $75!
What do you think of The Naked Beauty Box?