The JoJo Siwa Box is a quarterly subscription box that sends exclusive apparel and accessories for fans of Jojo Siwa! She is a dancer, singer, actress and a Youtube personality. She appeared on several Nickelodeon shows, has a vlog, several singles and joined Dance Moms contest. She won the Kid's Choice Award for Favorite Viral Music Artist and Favorite Musical Youtube Creator last 2017. They promise a $60+ value for every box.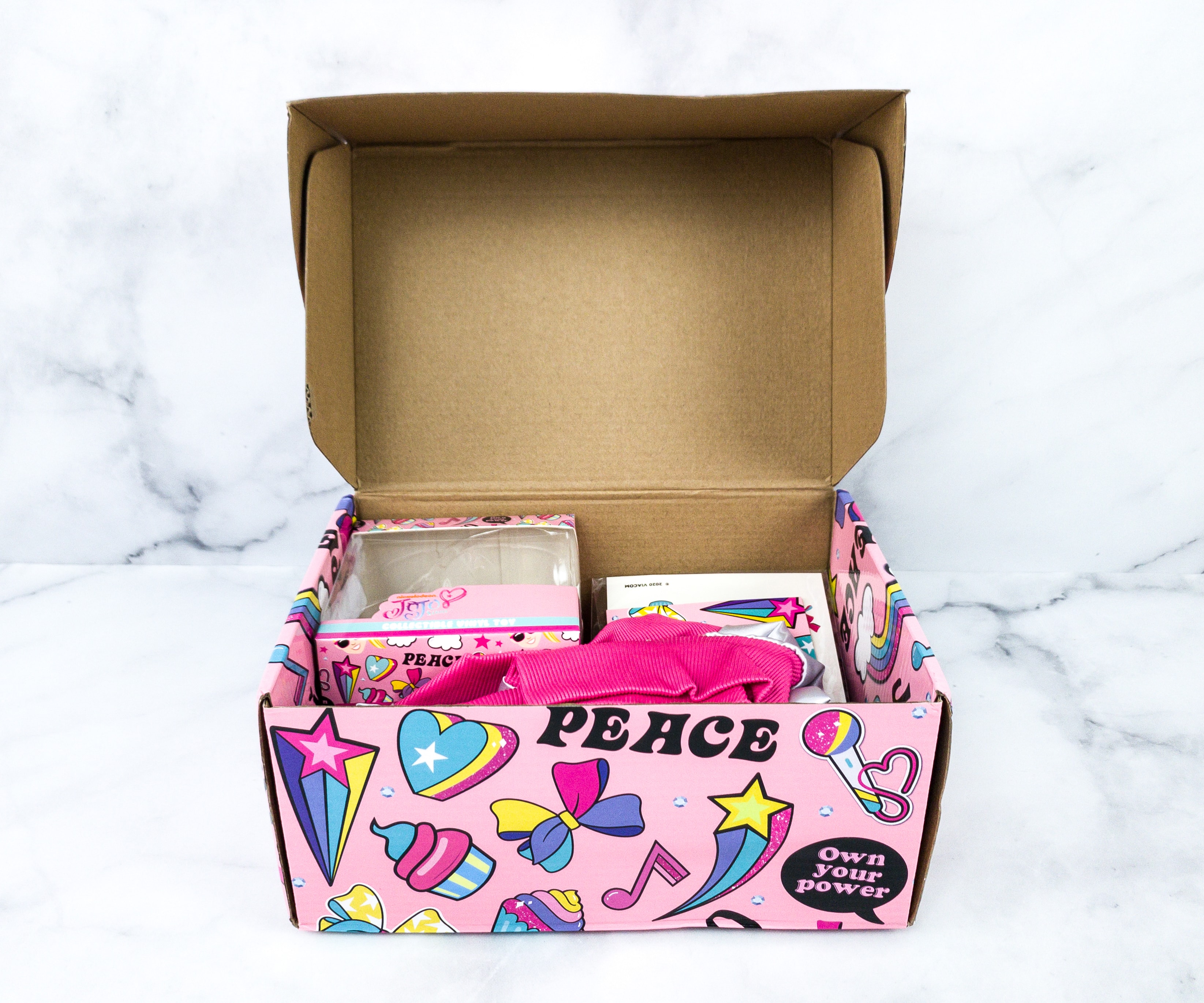 The box has a cute, hippie theme!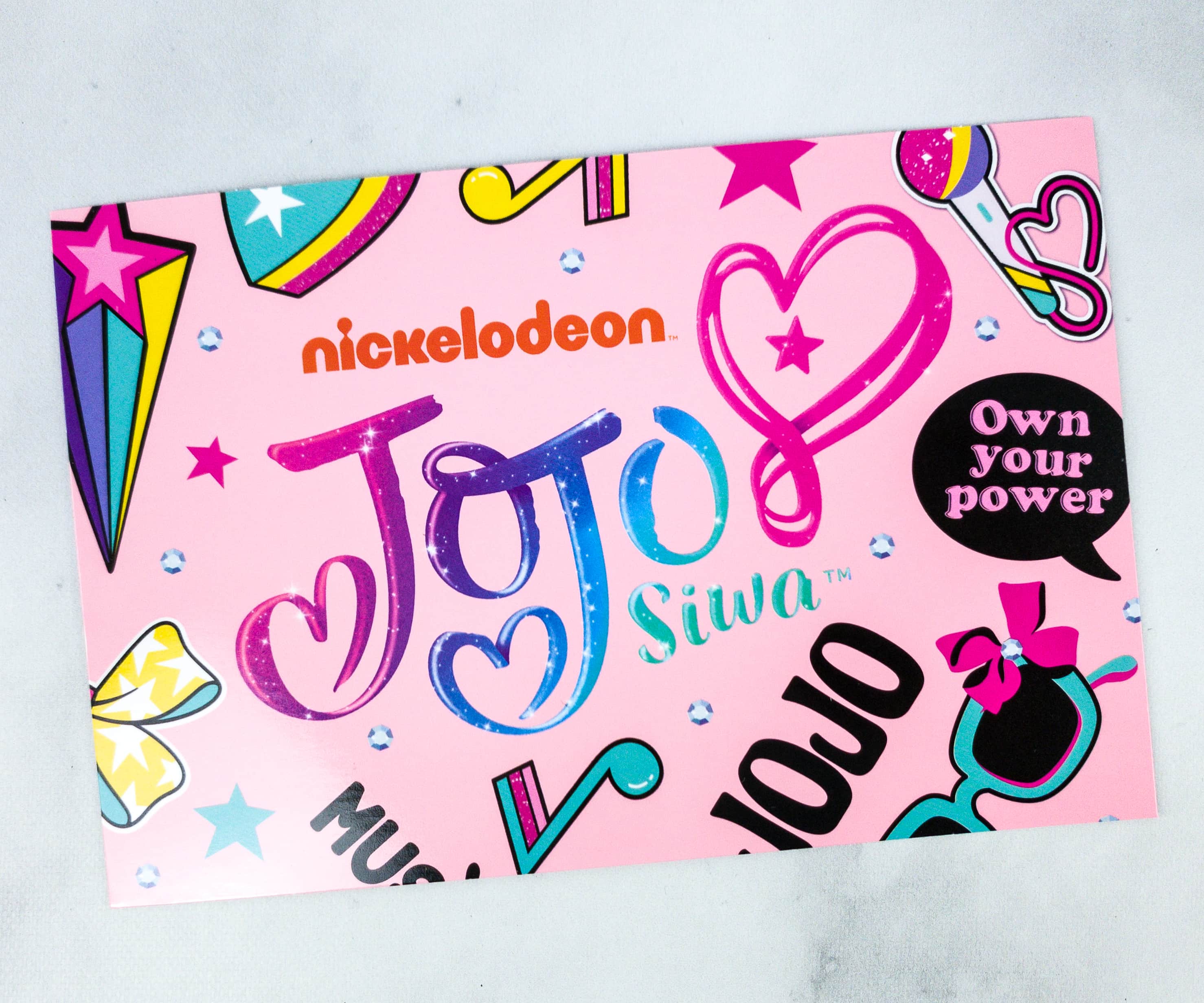 The information card is just as colorful as the box itself!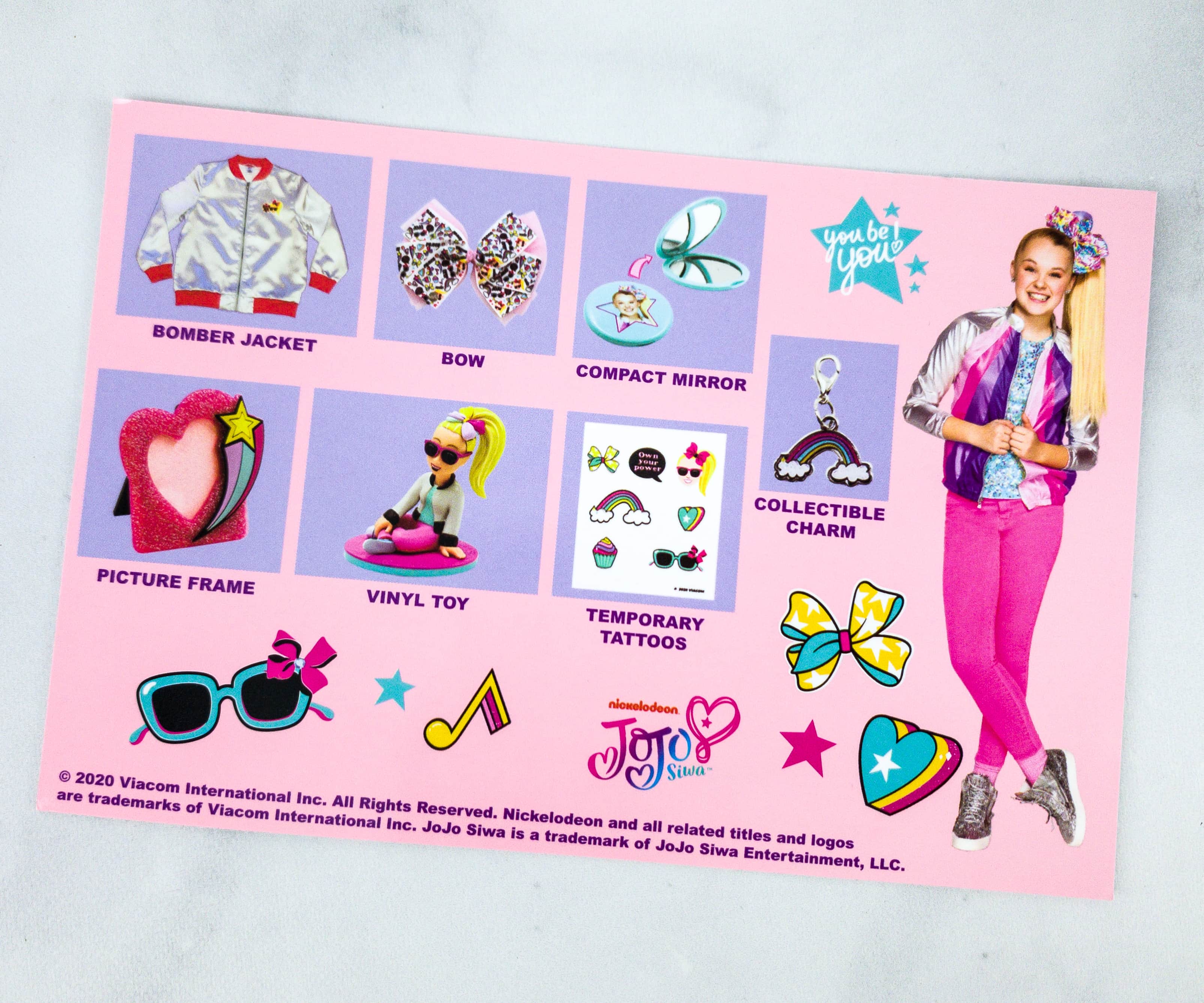 It is filled with product photos and names but without descriptions.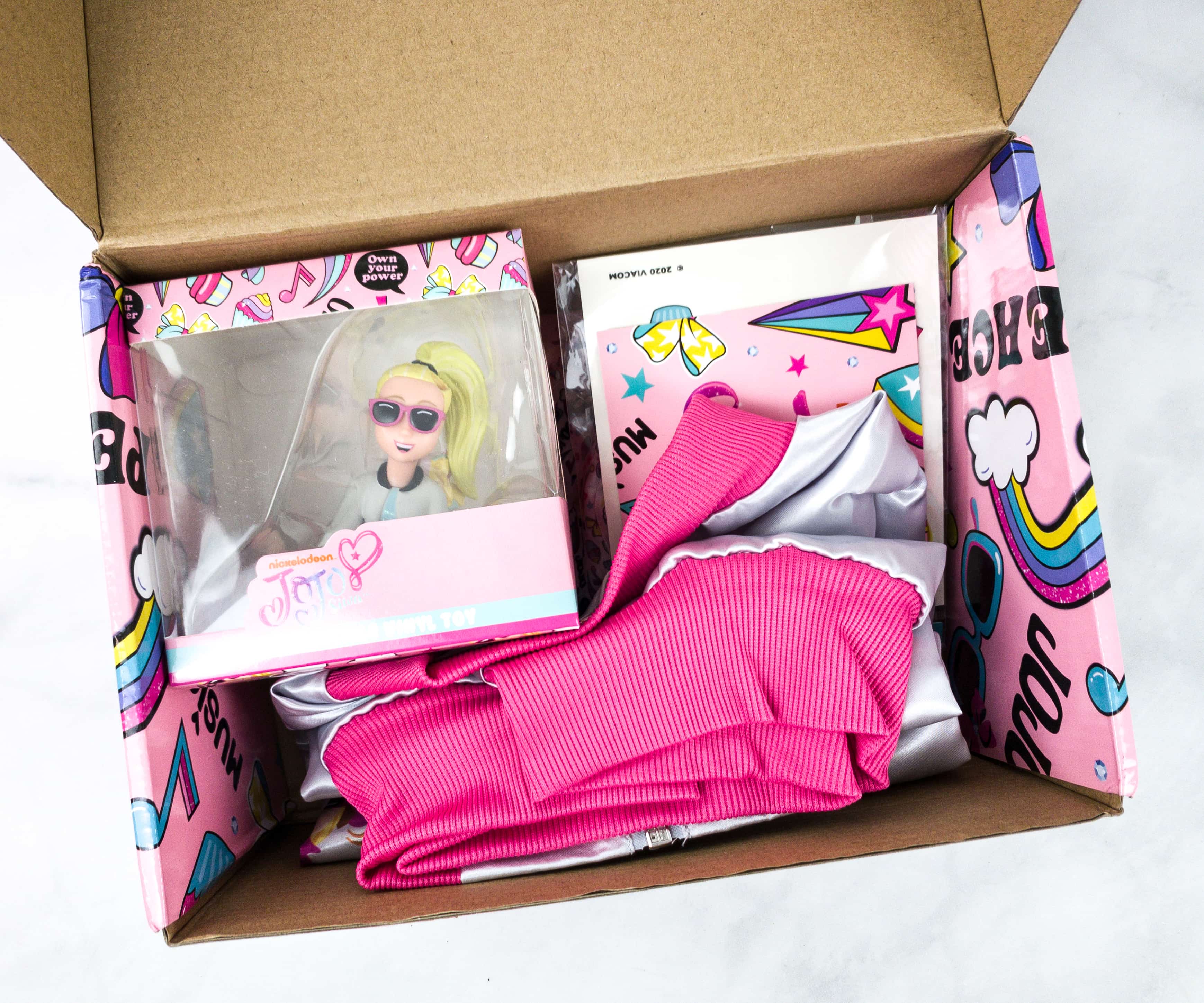 Some of the items came in their individual packaging.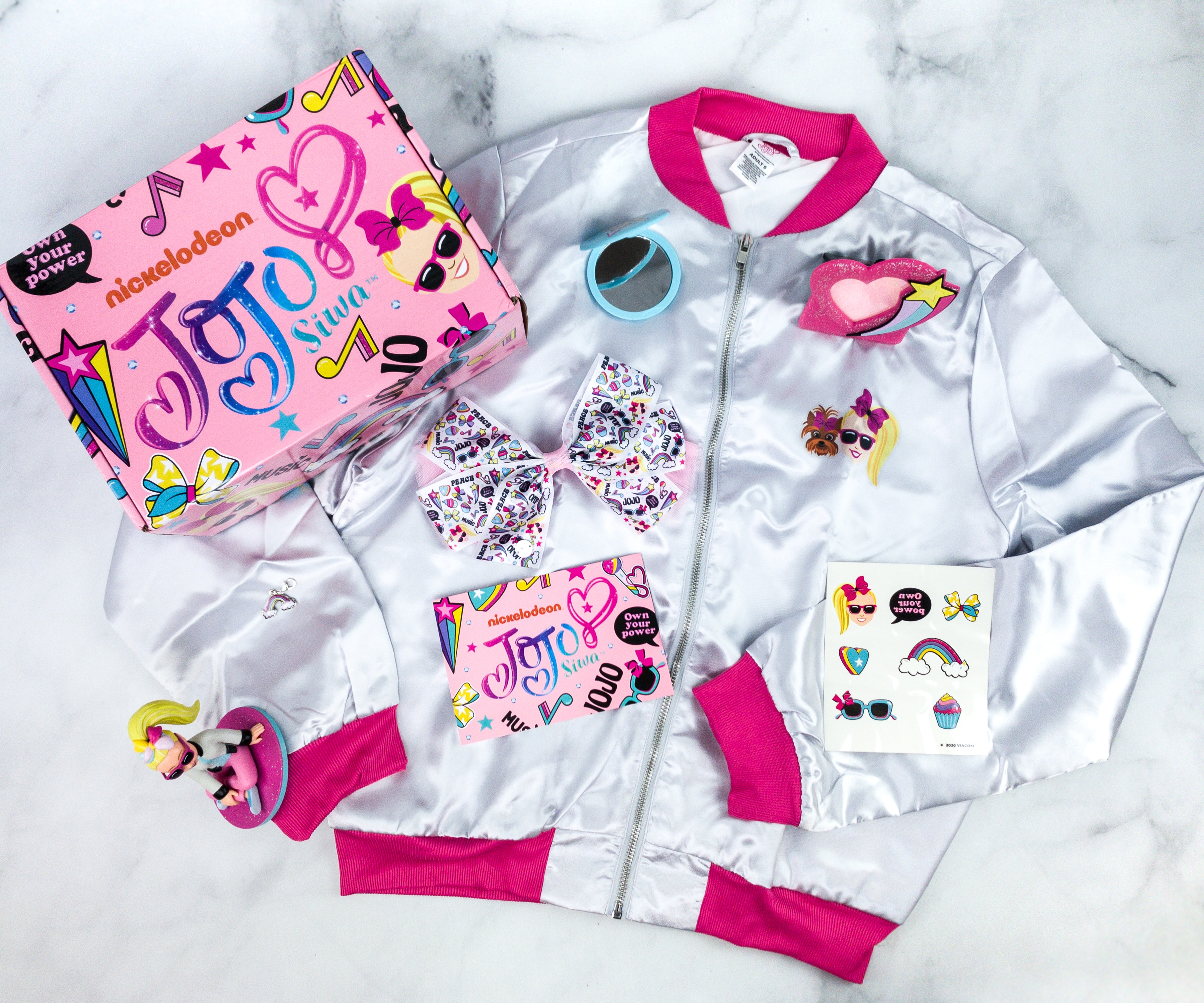 Everything in the box!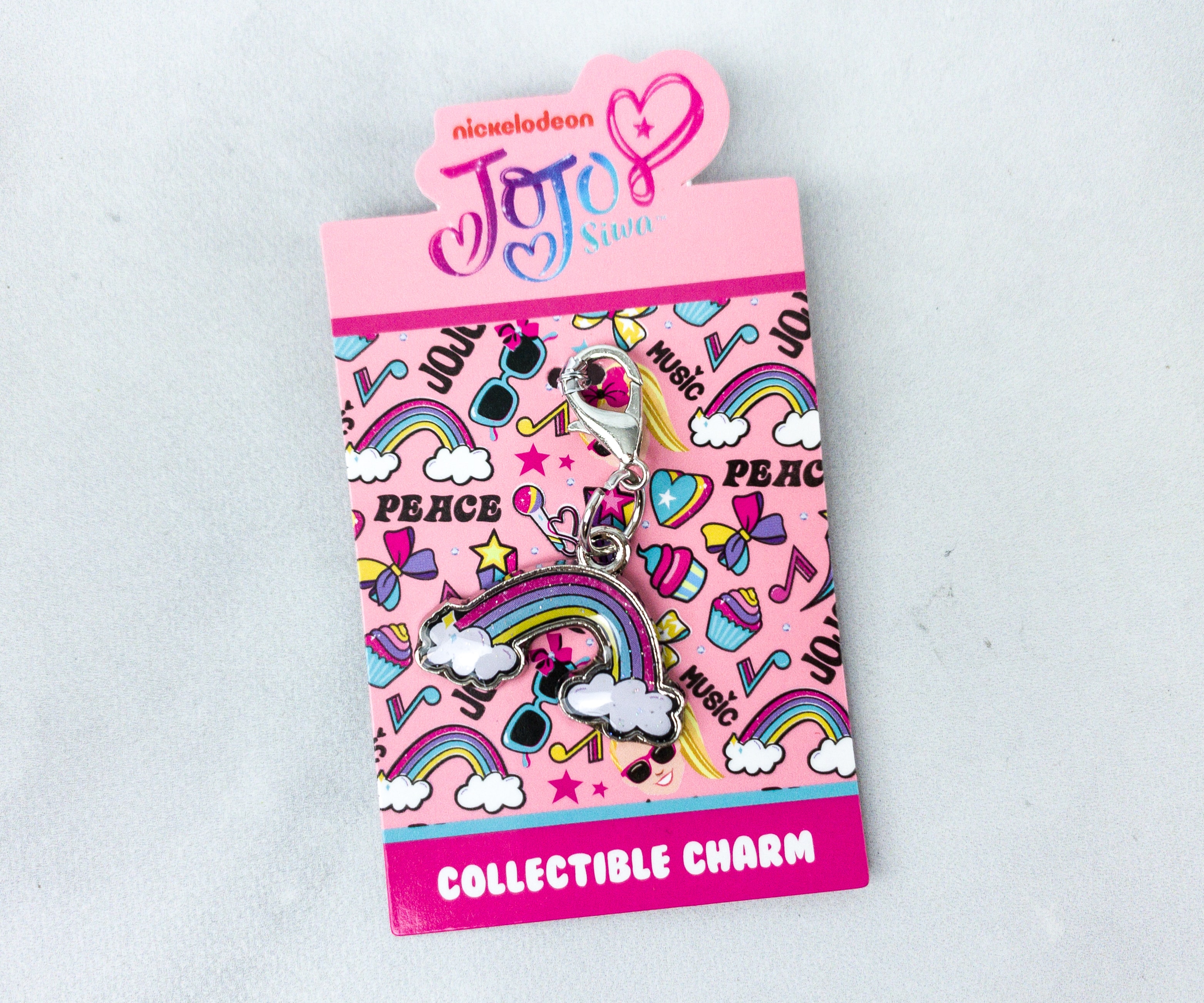 Collectible Charm. It's a sparkly rainbow charm! They always send out these cute charms and my daughter can't get enough of them.
It will go well with any charm bracelet. It's also easy to attach as it comes with its own lobster clasp.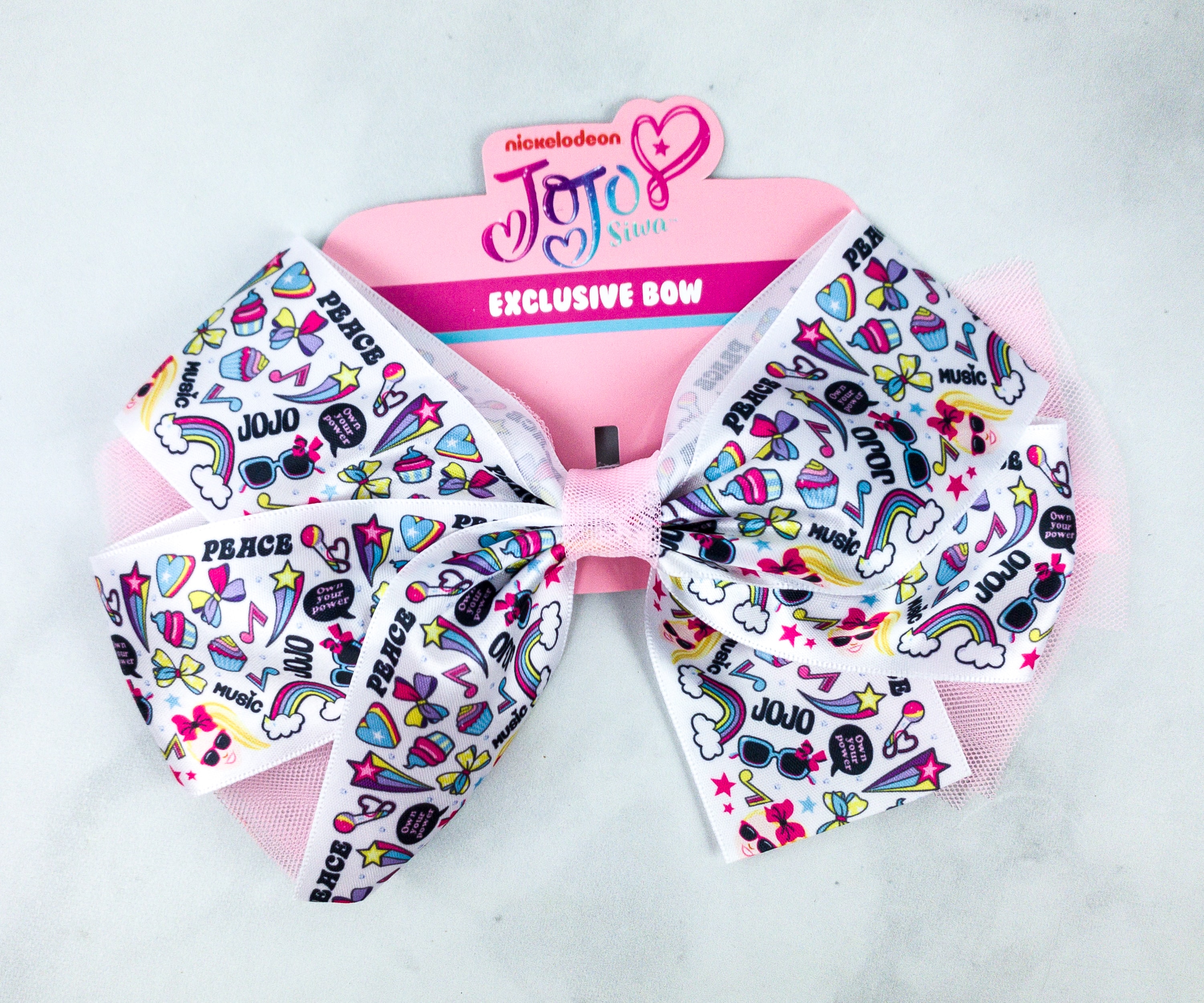 Bow. This month's bow is very cute! It has an alligator clip at the back, to help with keeping it in place on my daughter's hair.
It has a sheer baby pink layer underneath the printed white lace. So cute!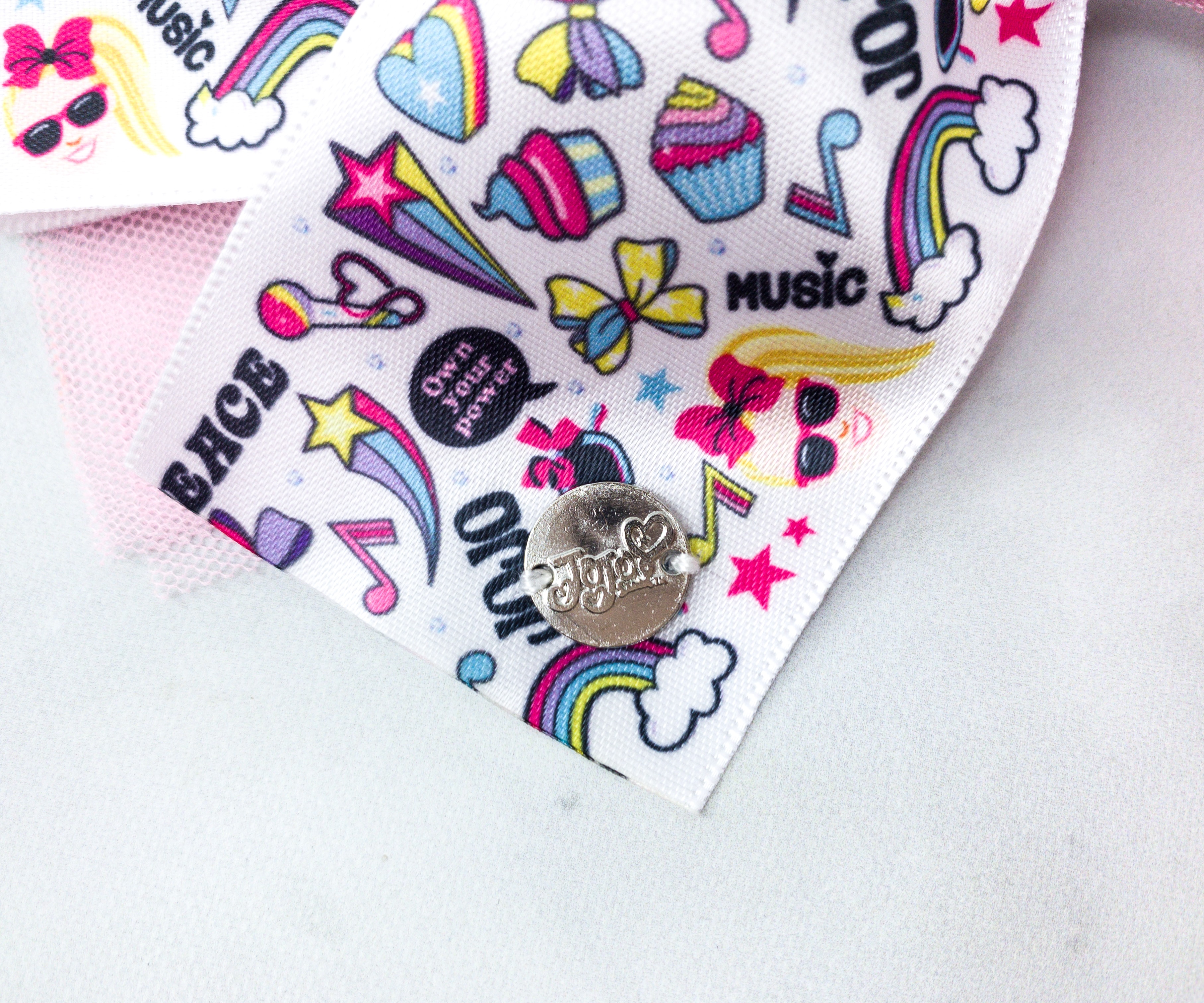 It also has a silver Jojo logo pinned on one end.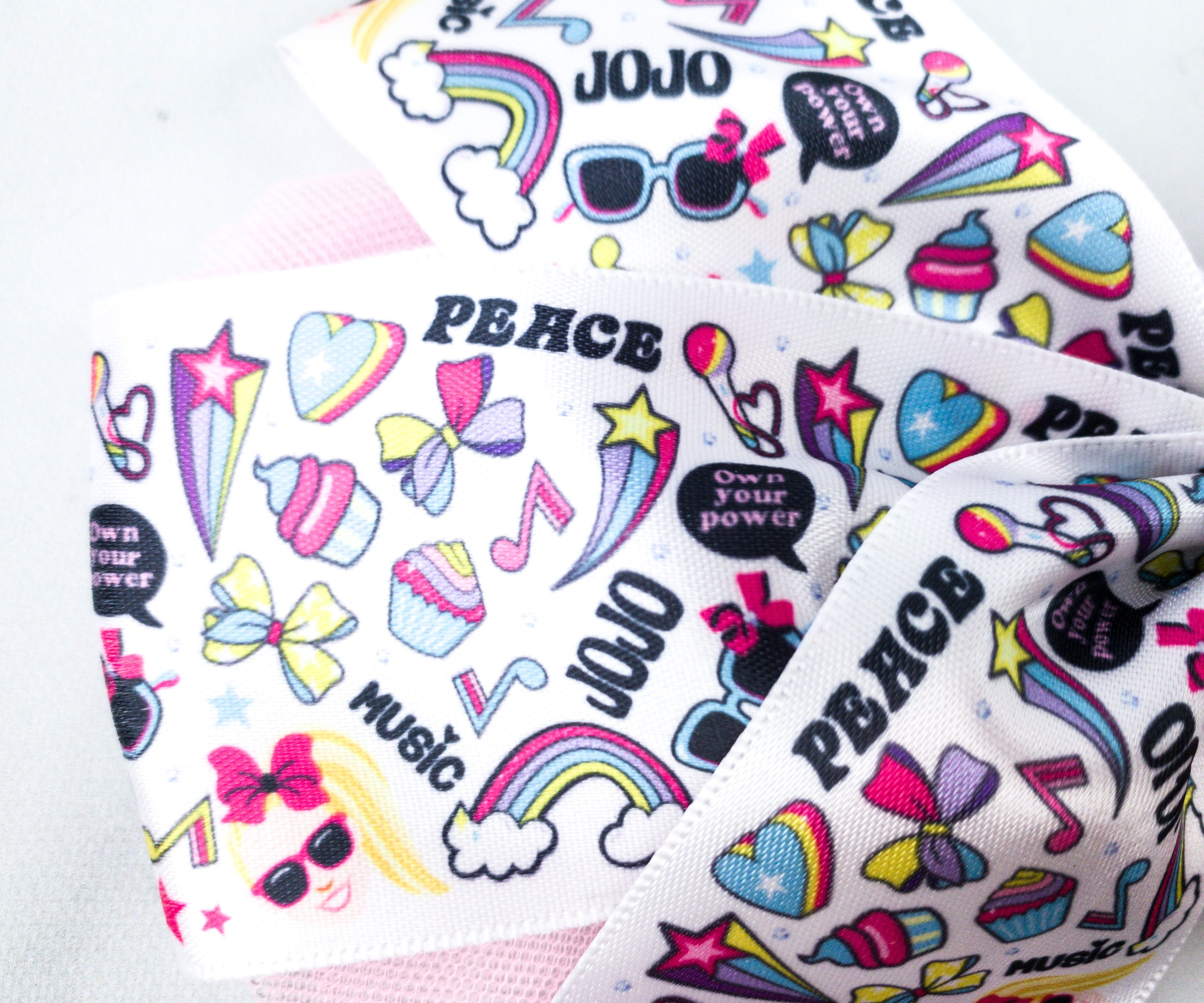 The bow has hip designs like a note, cupcake, star, heart, and even an illustration of Jojo herself!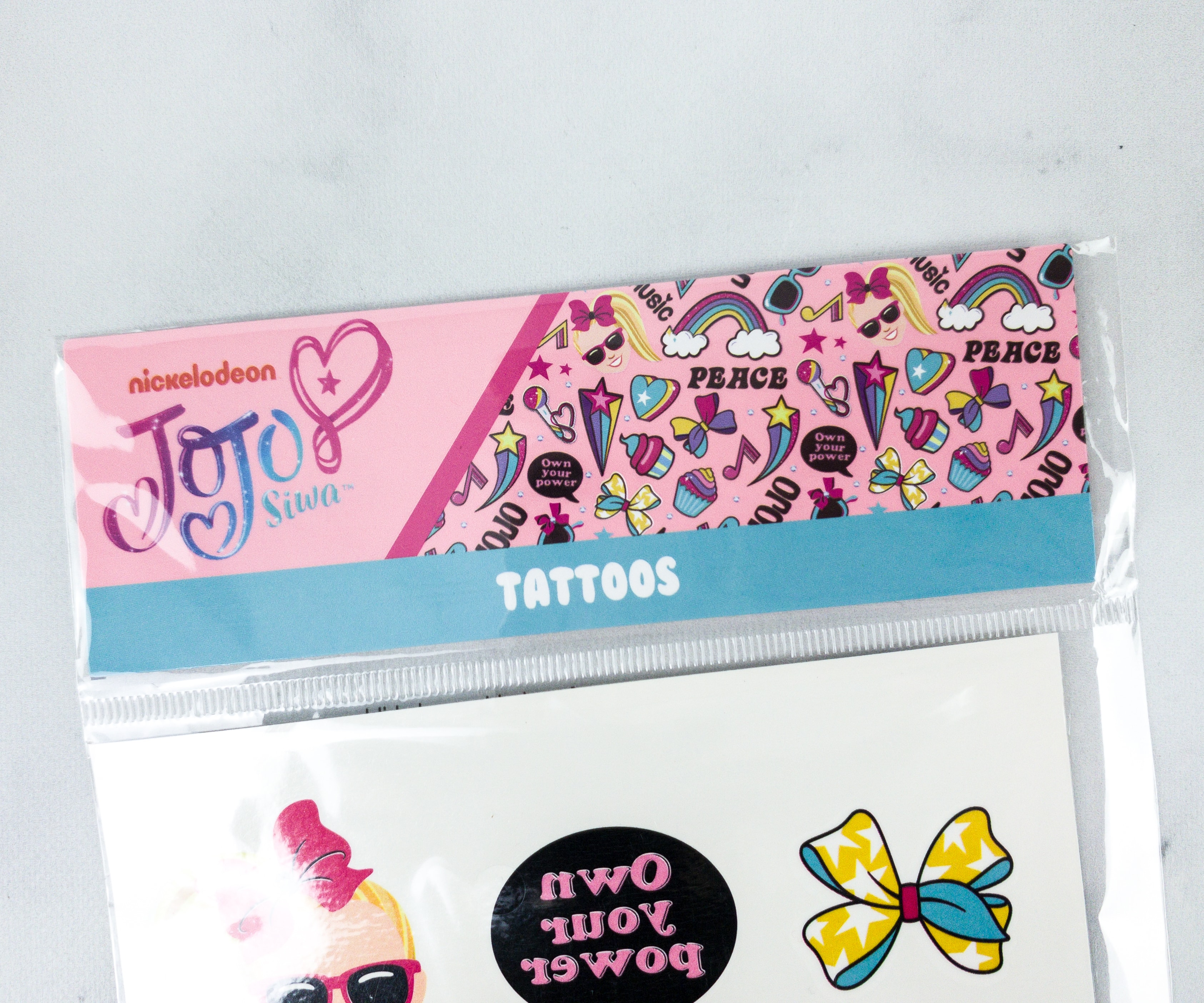 Temporary Tattoos. Here's a set of temporary tattoos that my daughter really likes.  The designs are similar to the prints on the bow!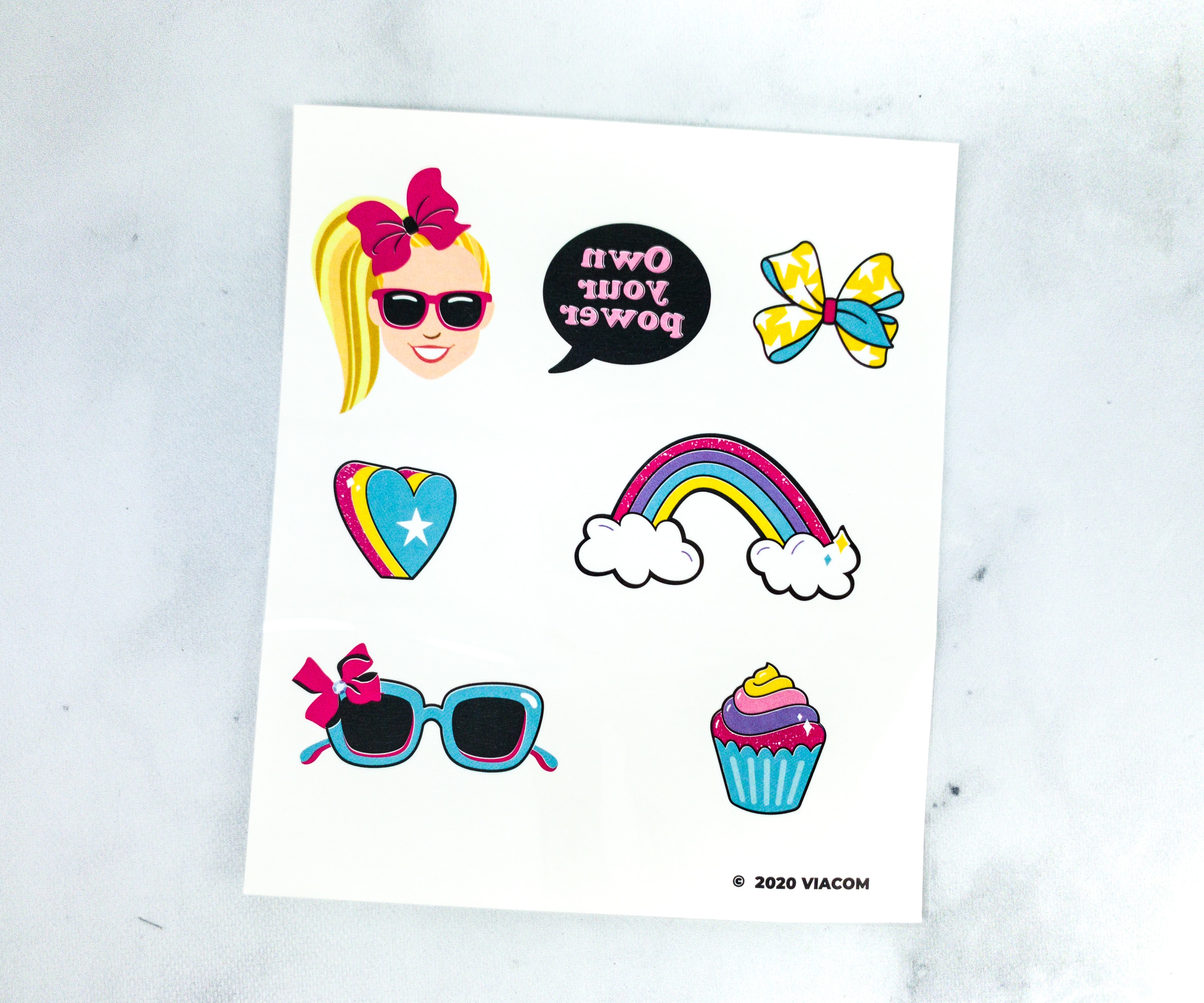 Just cut off the design you like, peel of the transparent paper, stick it on your skin, wet with a damp cloth, and wait for a few minutes then you're done!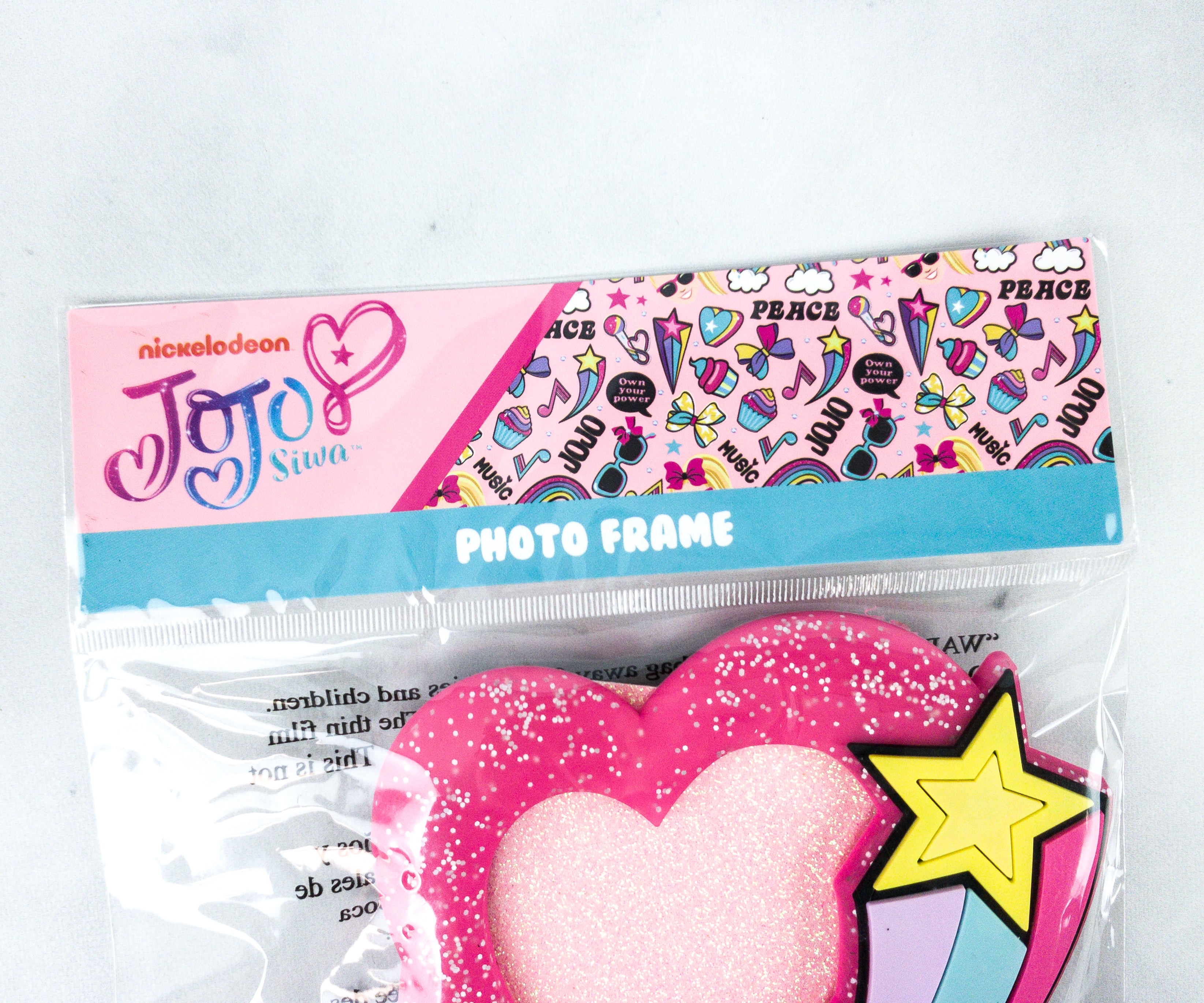 Picture Frame. This cute photo frame is perfect for displaying my daughter's favorite photo on the side table of her room!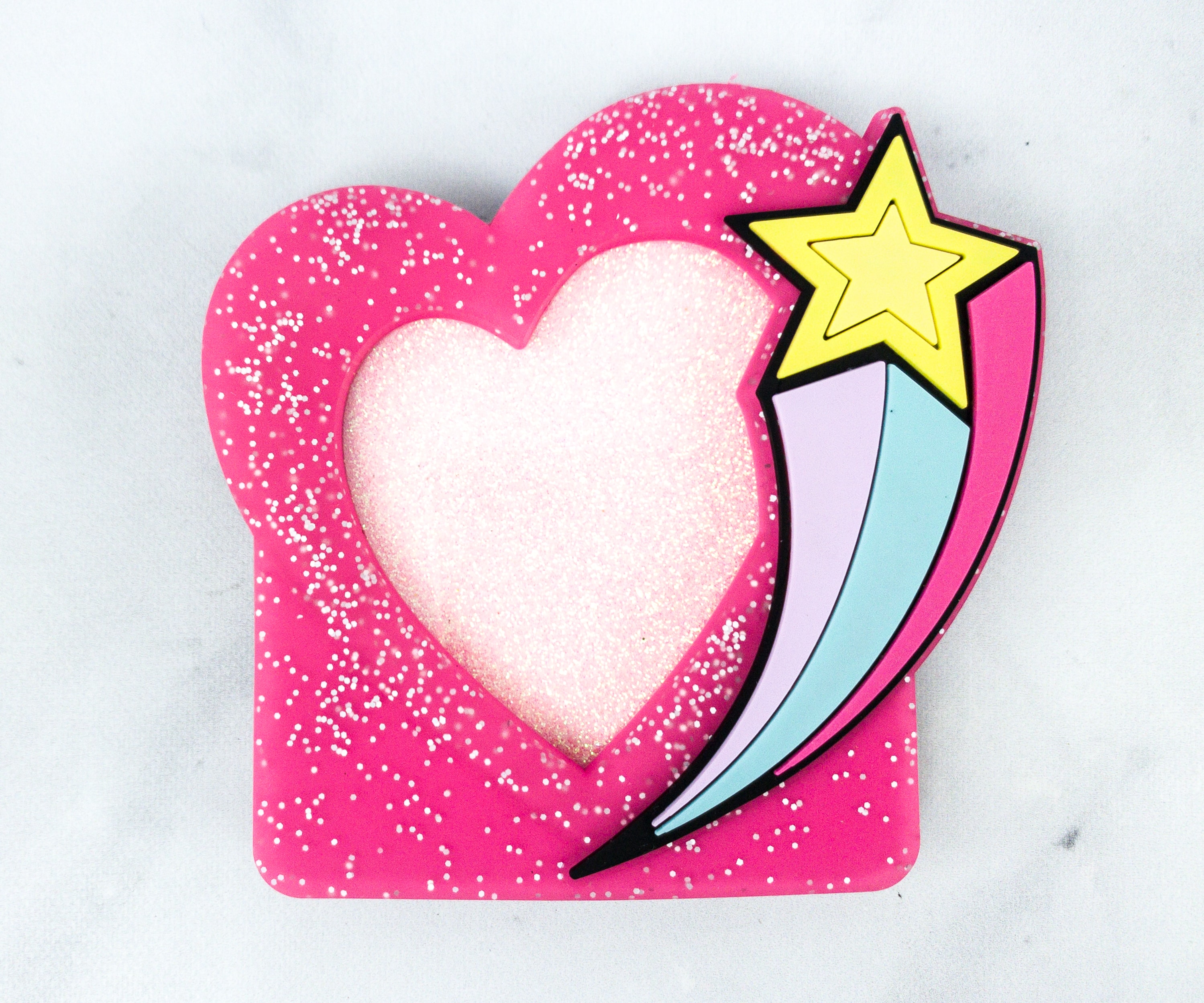 This sparkly photo frame has a shooting star design that is unique and makes it look all the more fabulous!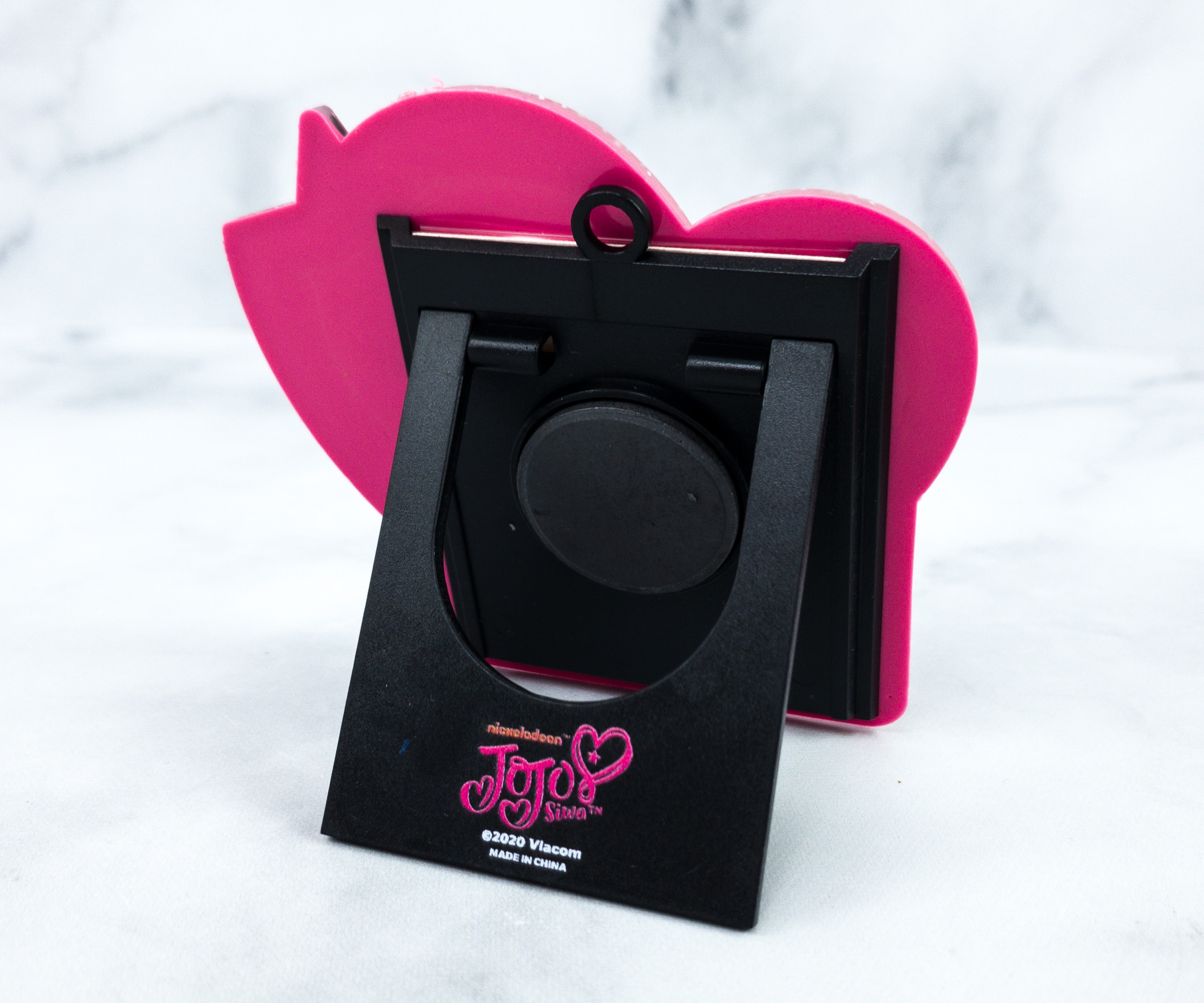 At the back is the stand that has Jojo's logo in it. It's firm and holds the frame in place!
Compact Mirror. It's a compact mirror, ideal for quick touch-ups even when outdoors. My daughter can store this in her small bag or even her pocket!
At the front of the compact is Jojo Siwa herself!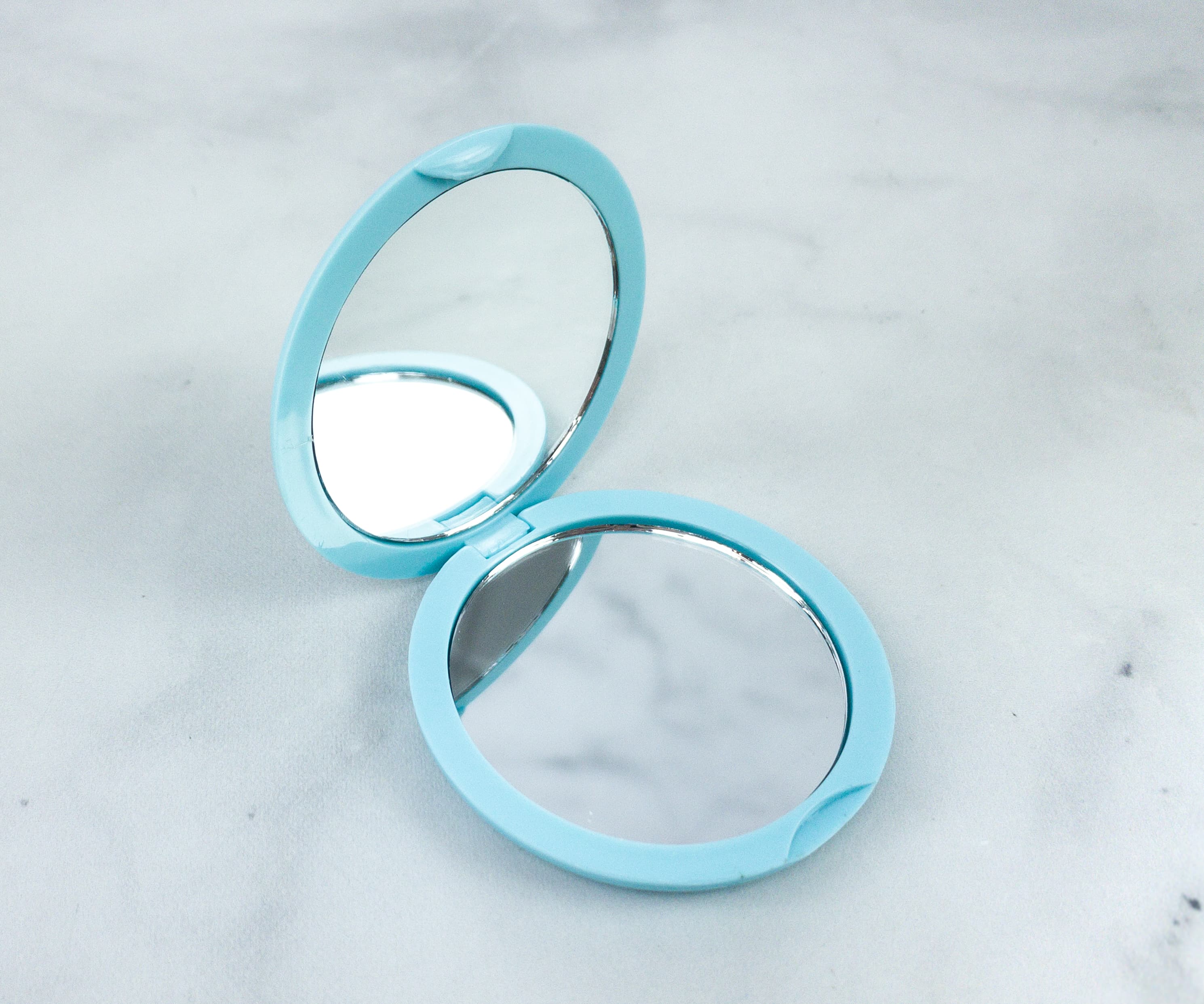 Inside, there are two mirrors, a regular one and one that zooms in a bit more on your features. This is indeed very handy!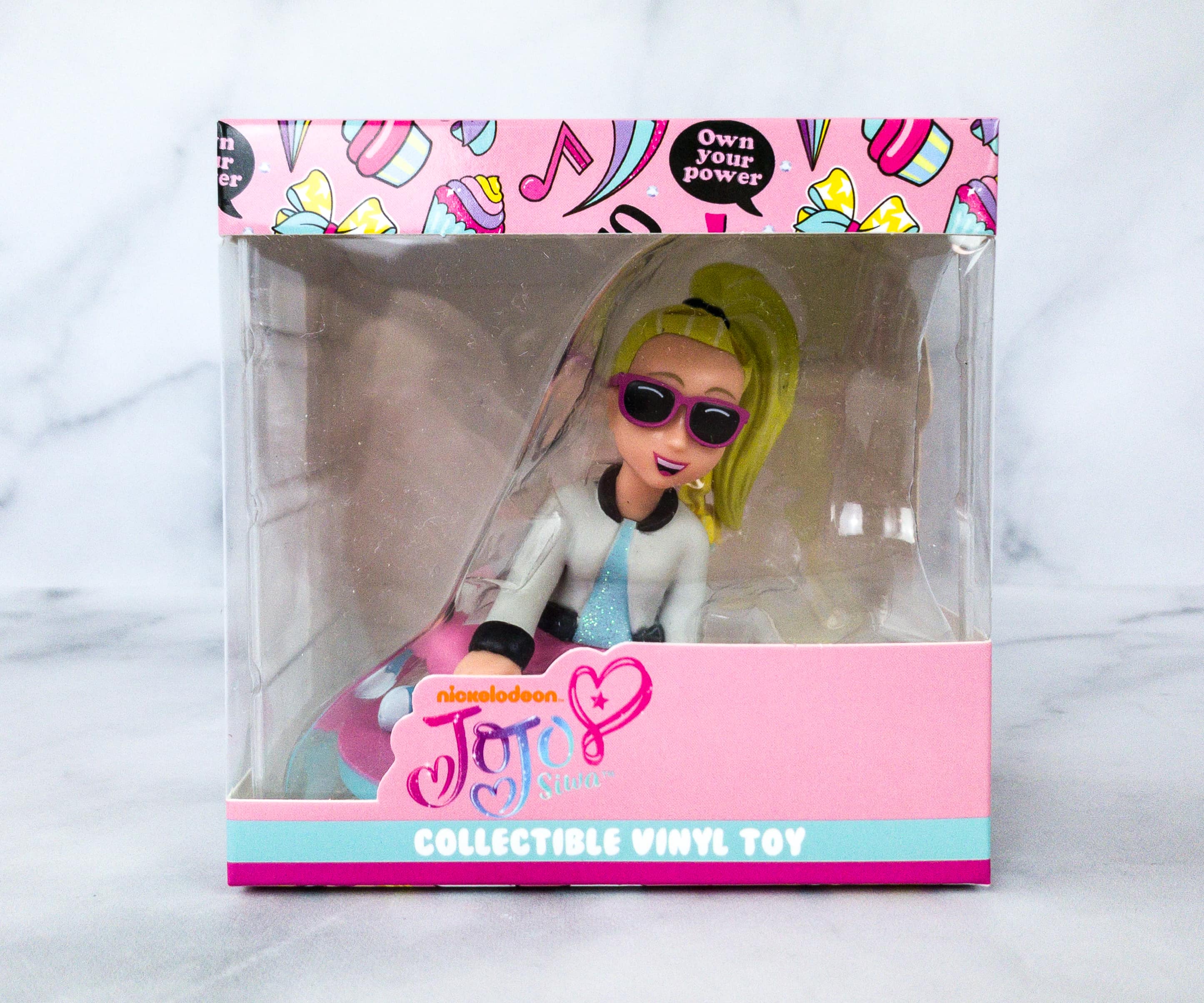 Vinyl Toy. For Jojo Siwa collectors, here's a vinyl toy designed after Jojo herself!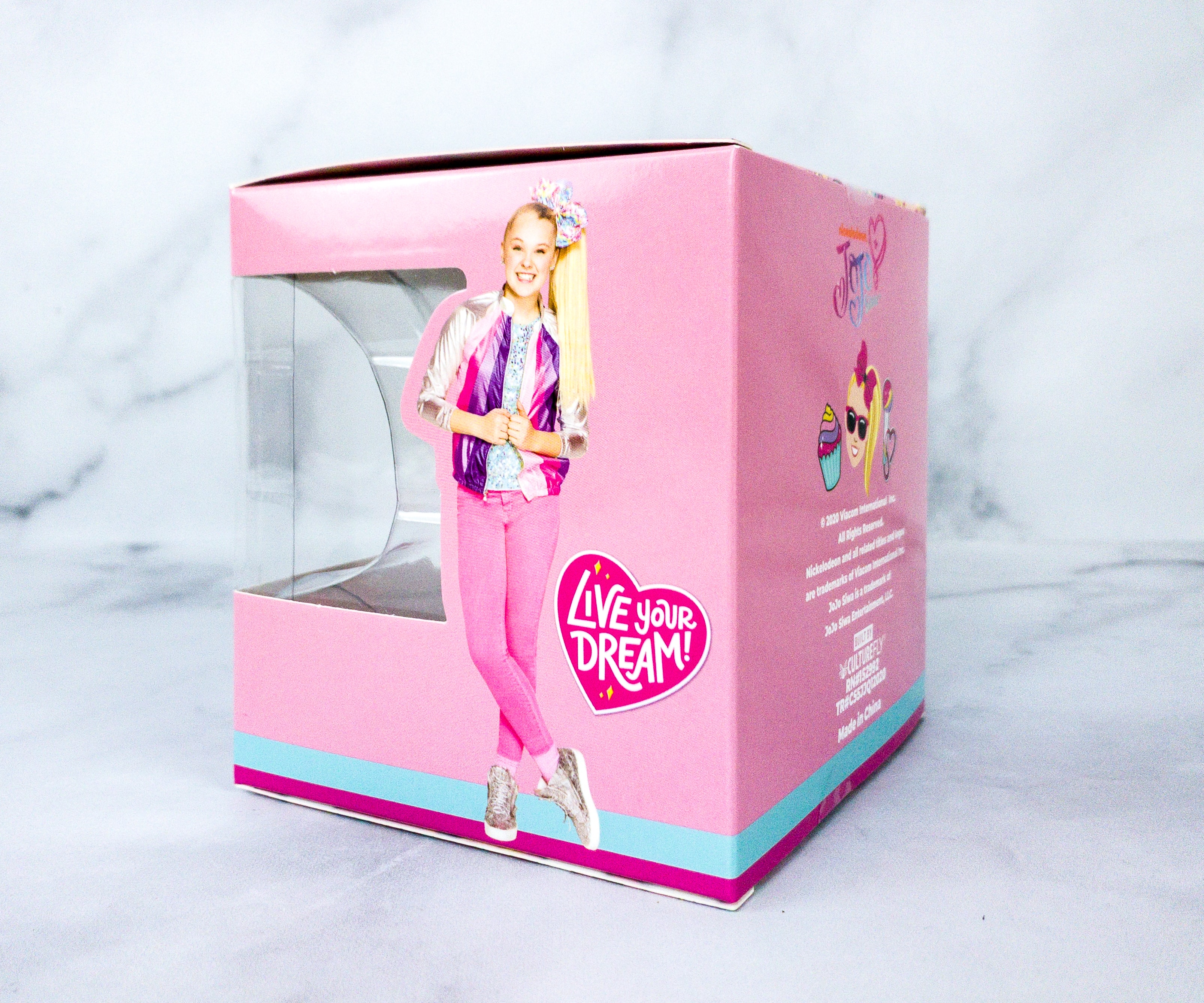 The packaging looks stylish, with Jojo's photo and an encouraging message that says "Live your dream!"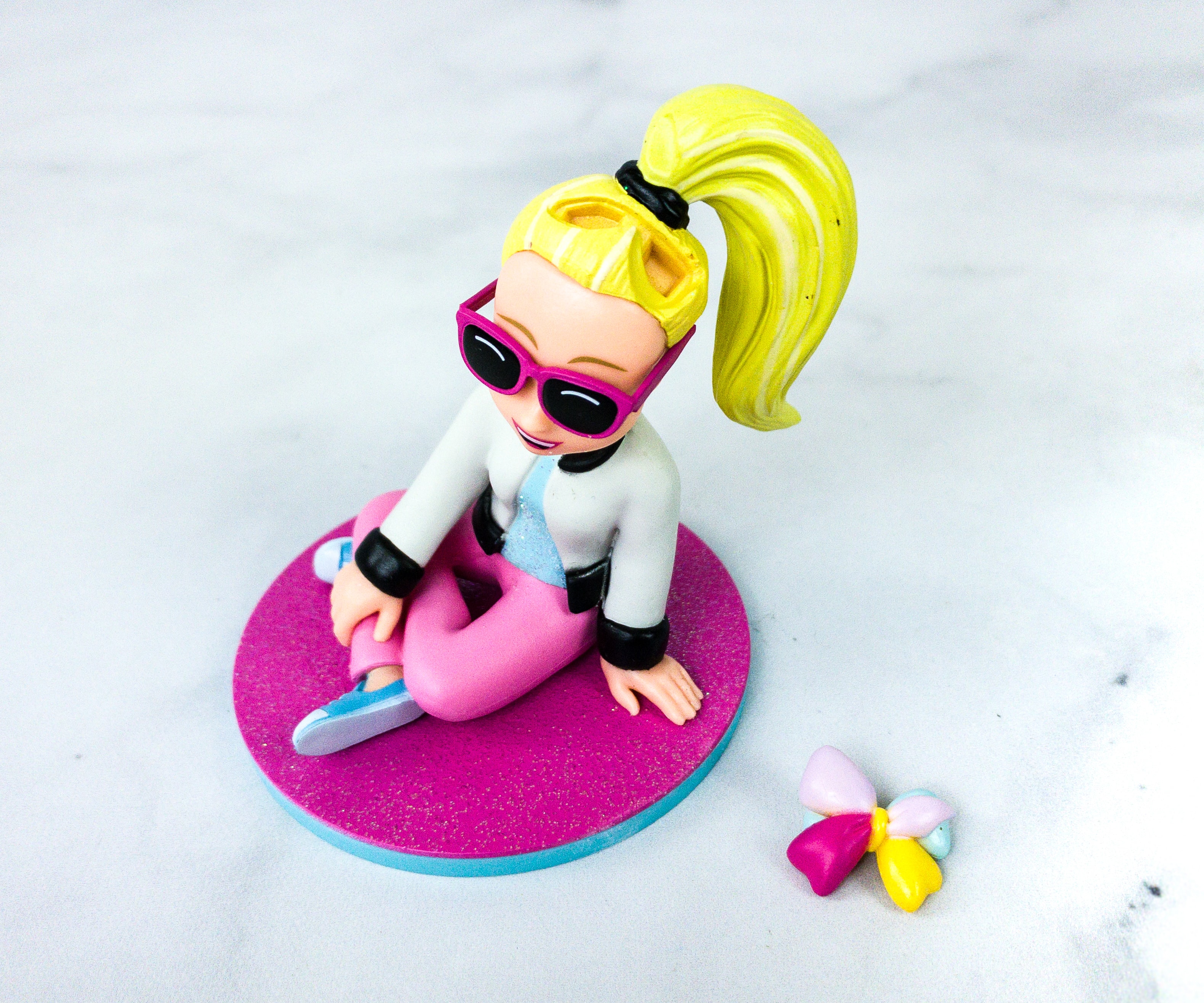 In this vinyl figure, Jojo is in a sitting position and she's smiling and wearing sunglasses as well. It's well-detailed with vibrant colors and it even came with a detachable vinyl bow.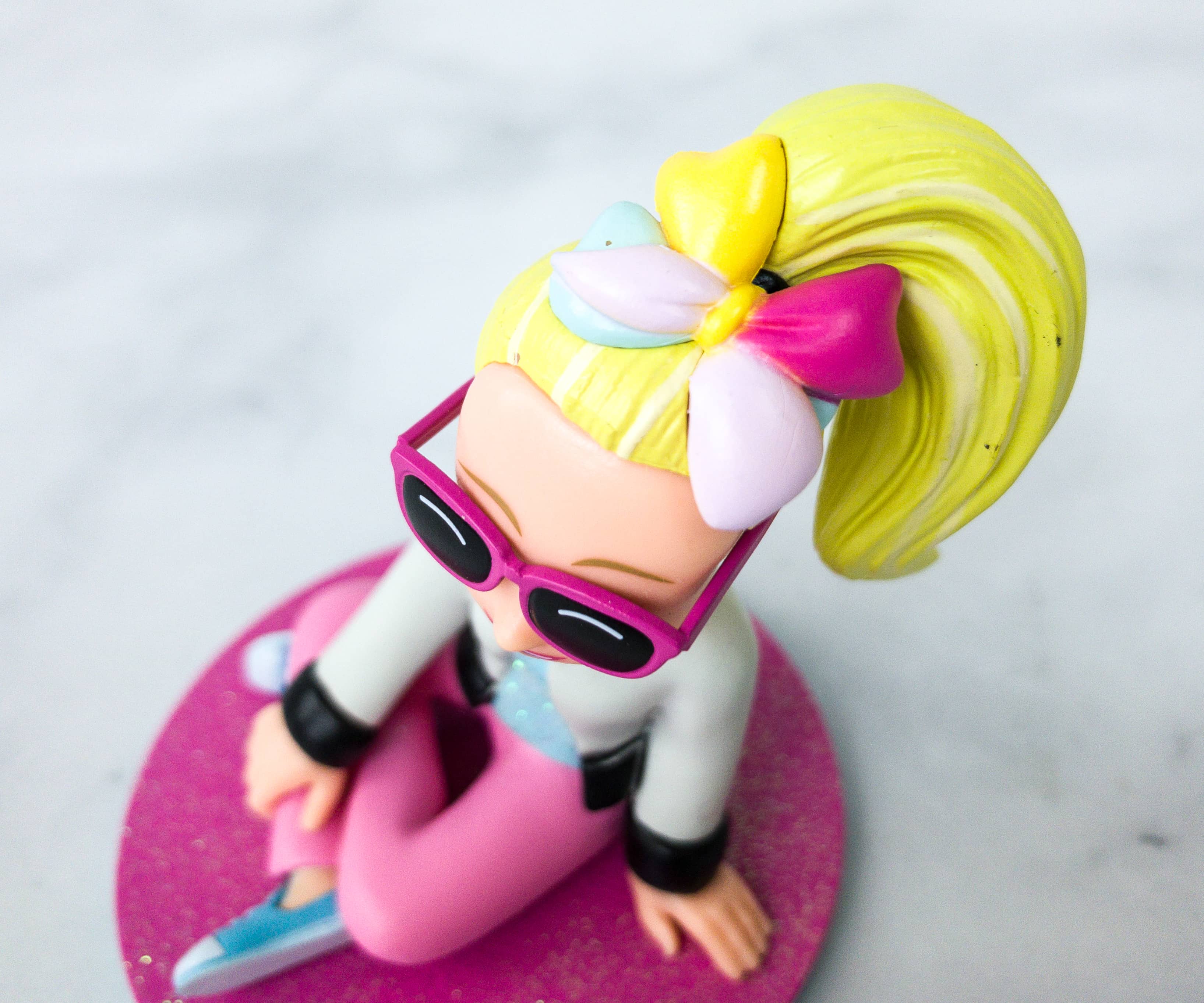 This is how it looks like when the bow is attached. Even the bow's colors are fun and vibrant!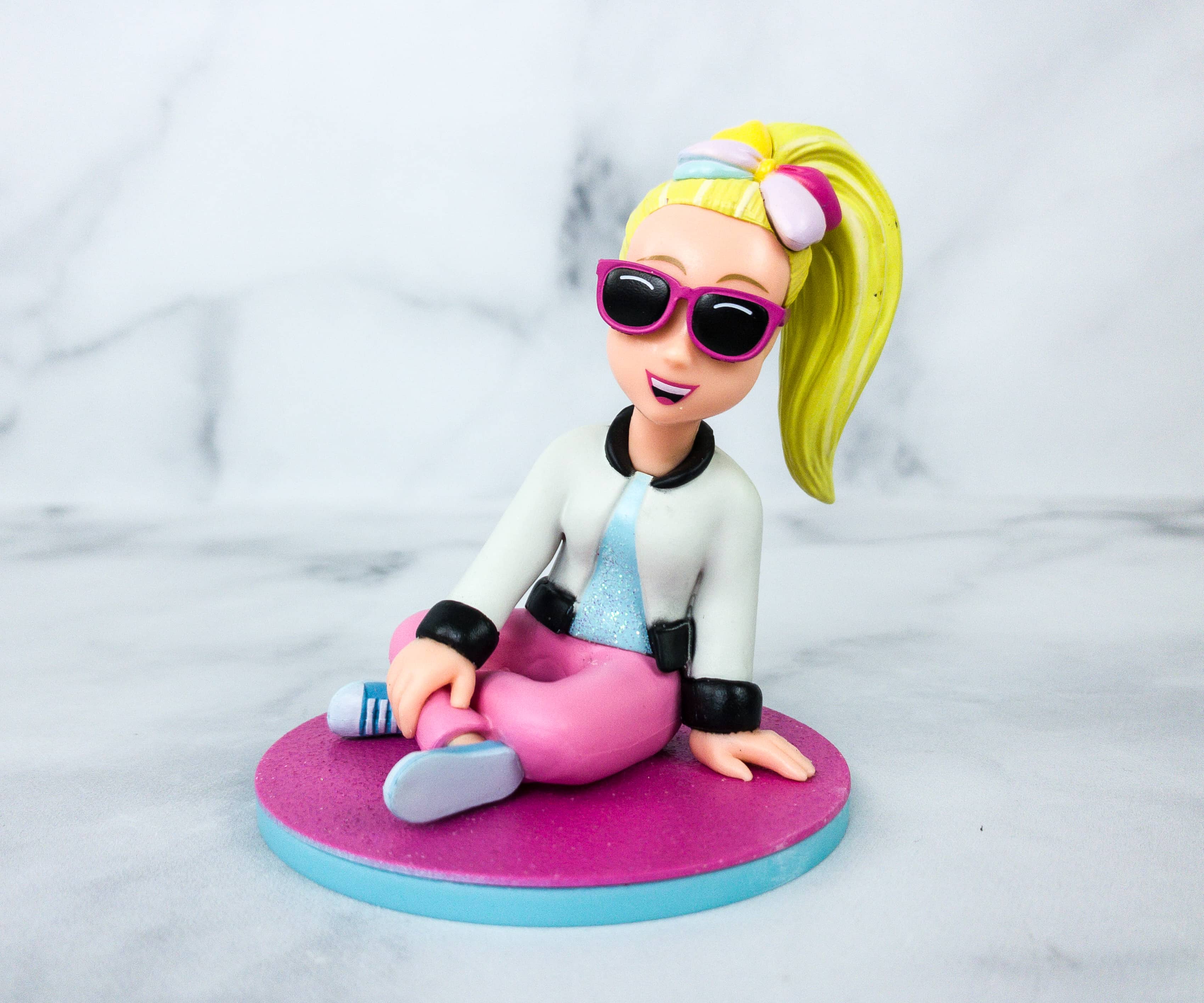 My daughter loves it! It makes a nice display in her room!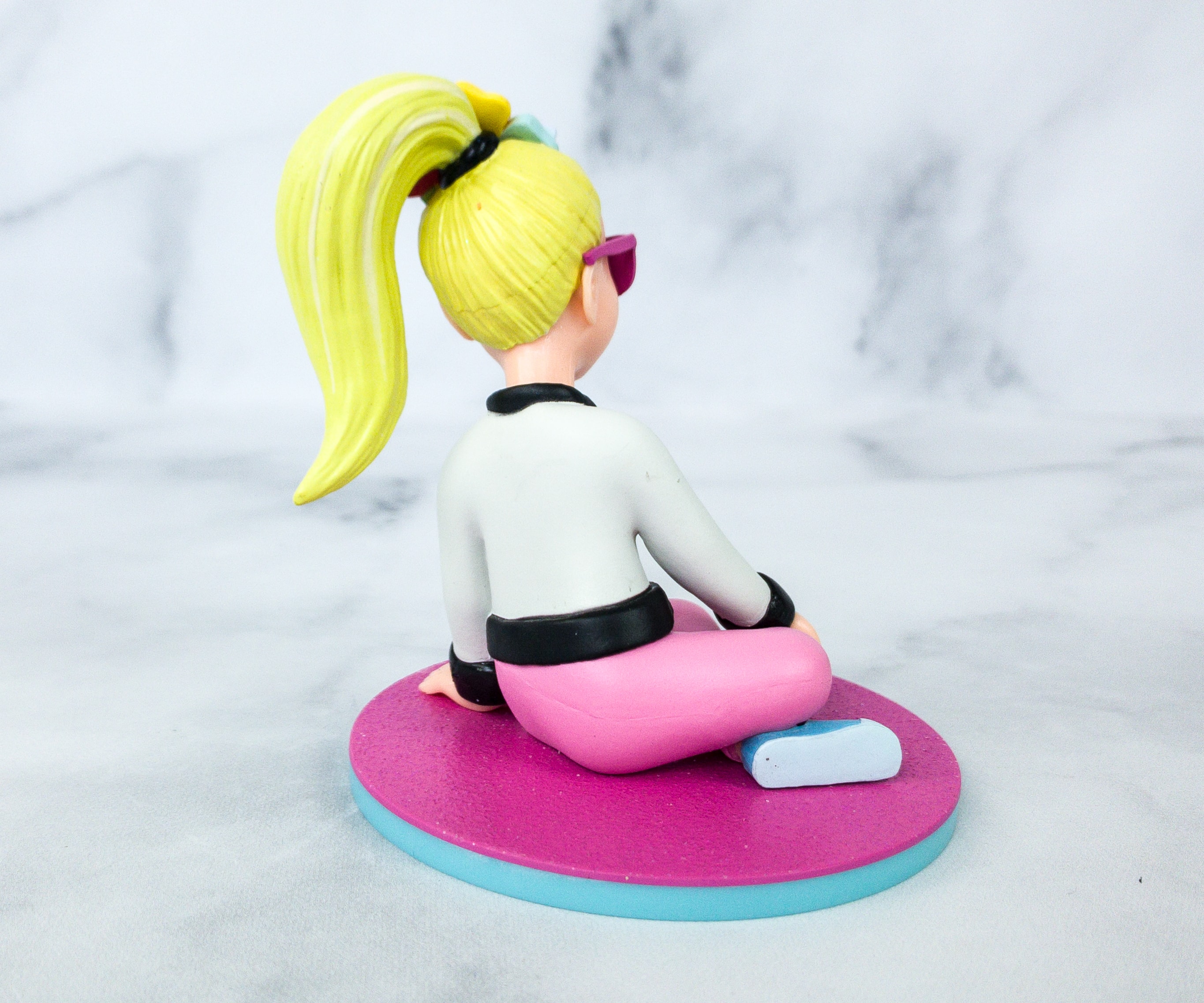 They didn't skimp on details, even the back was painted nicely!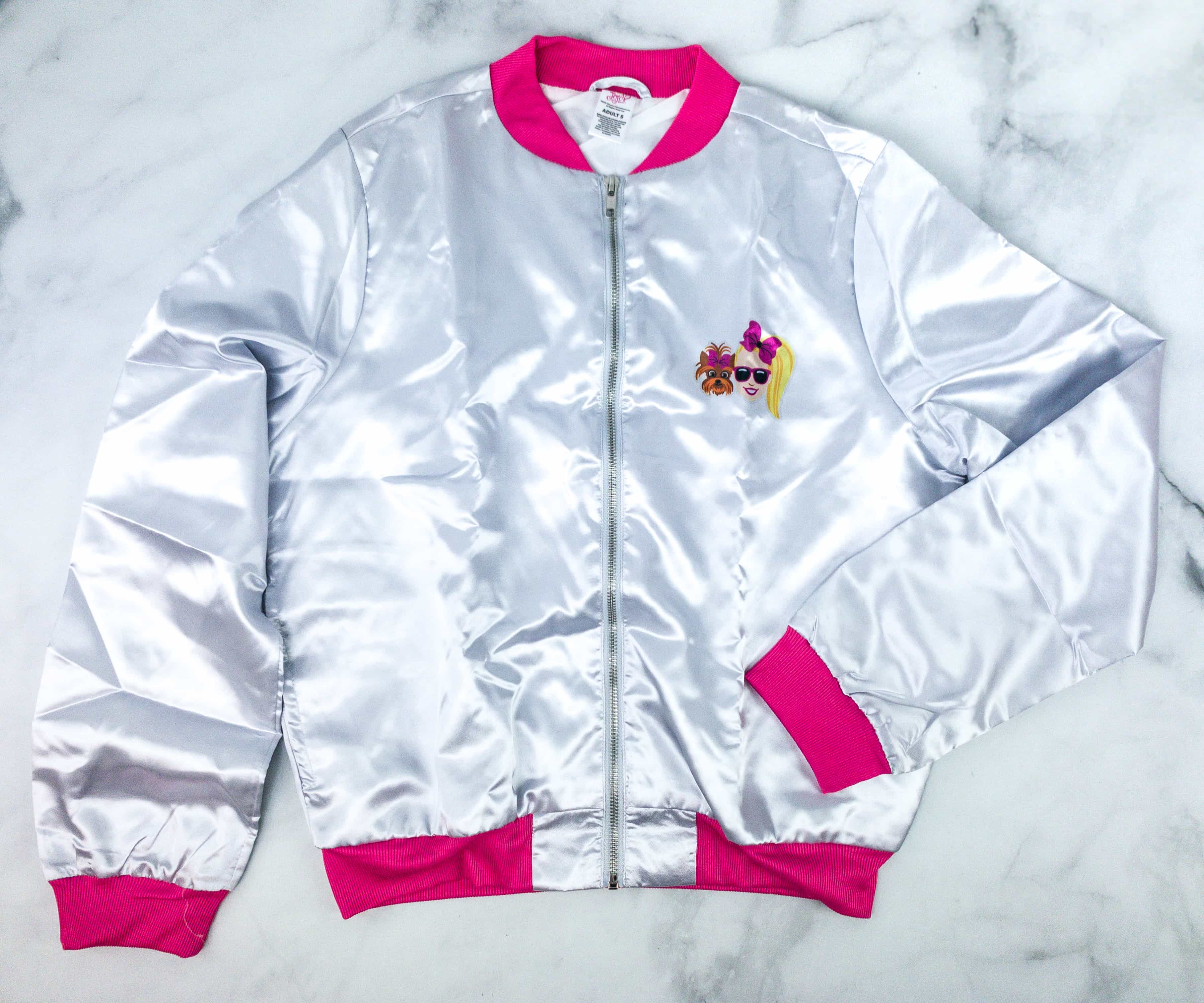 Bomber Jacket. Jojo Siwa loves wearing bomber jackets, and we also got one in this box! It has a shiny silver fabric really compliments the pink linings. The zipper opens all the way so you can wear it in many different ways!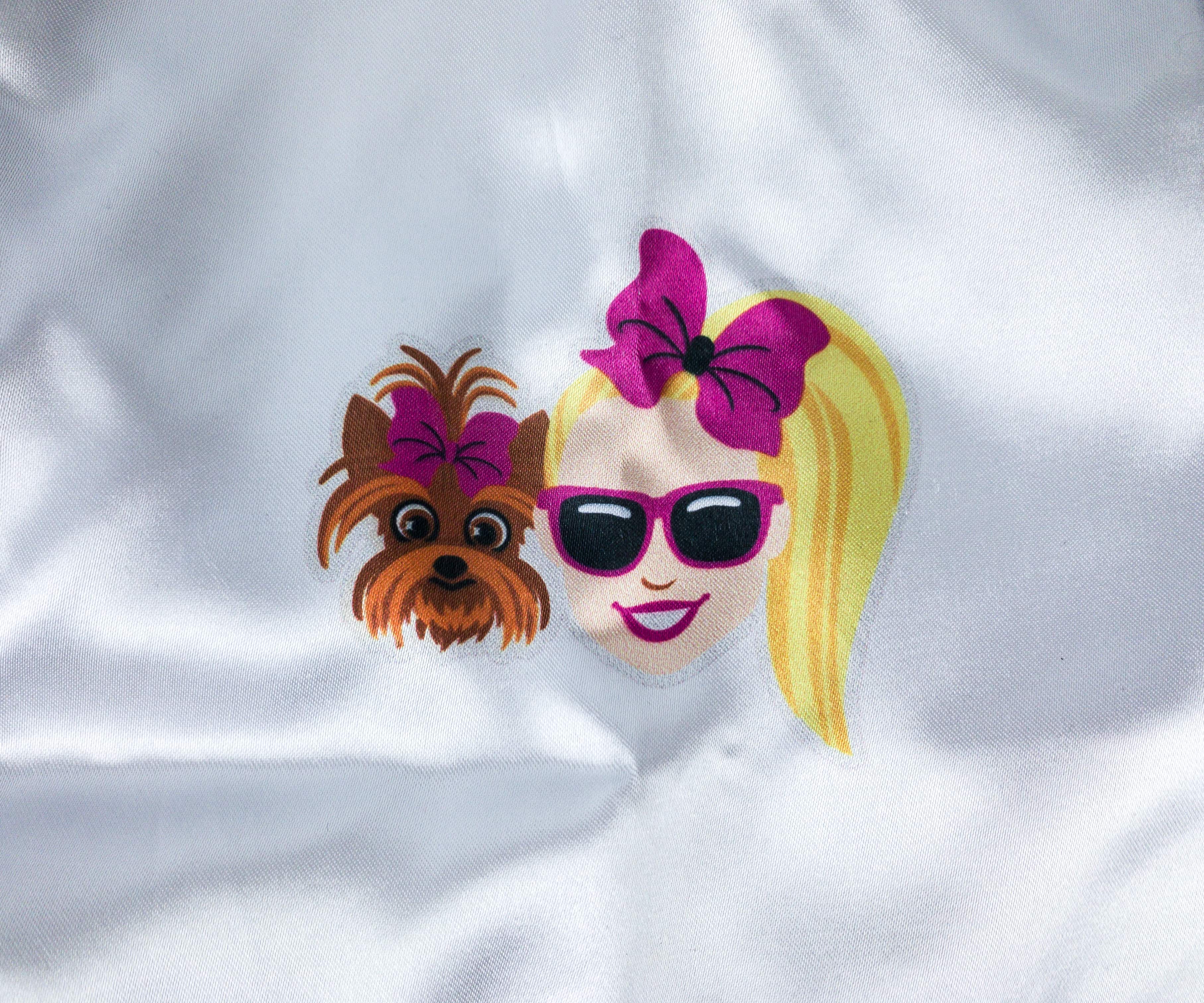 Printed on the upper left part are Jojo and BowBow, her dog. They really look cute!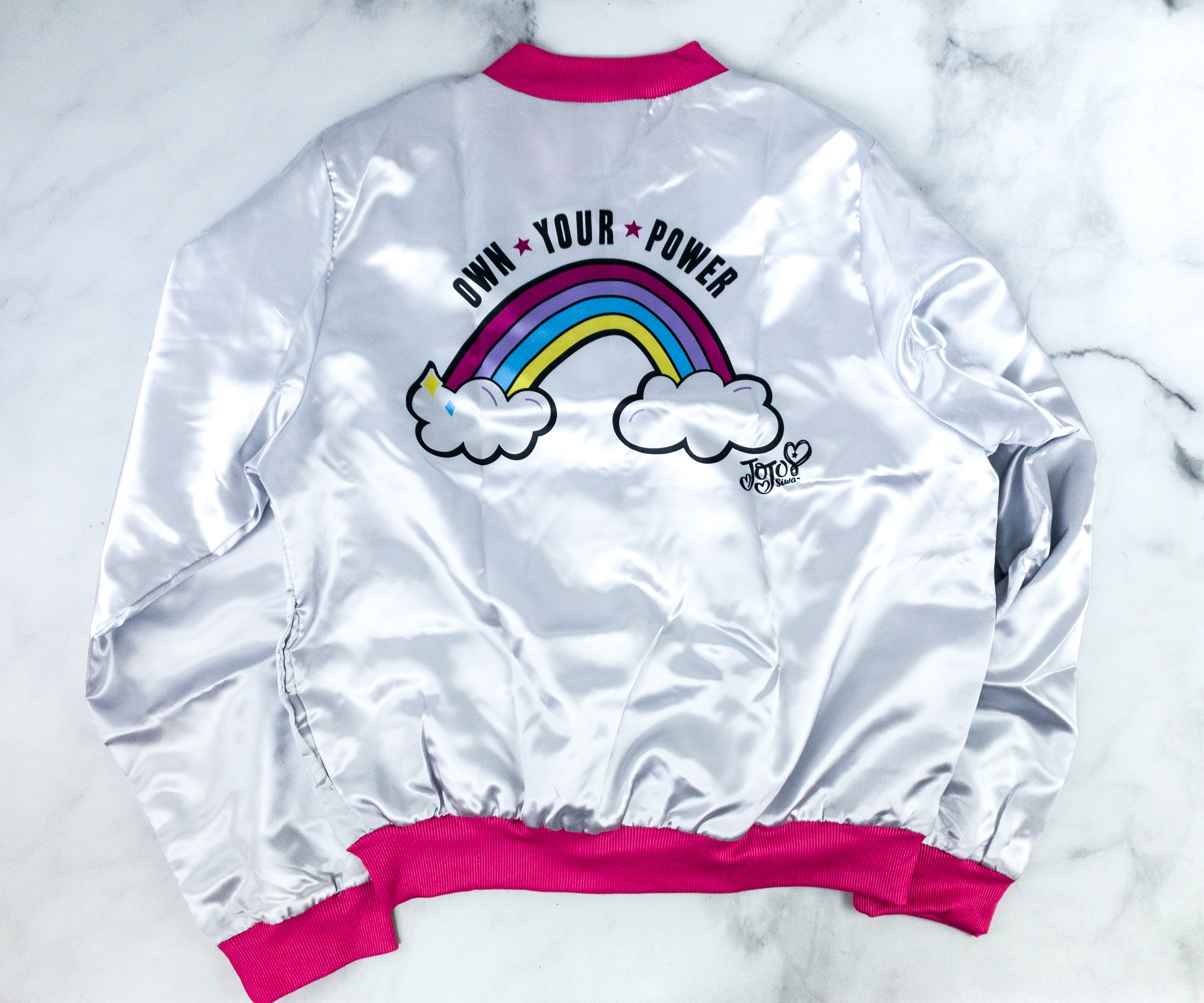 At the back of the jacket is the rainbow with little clouds at the bottom.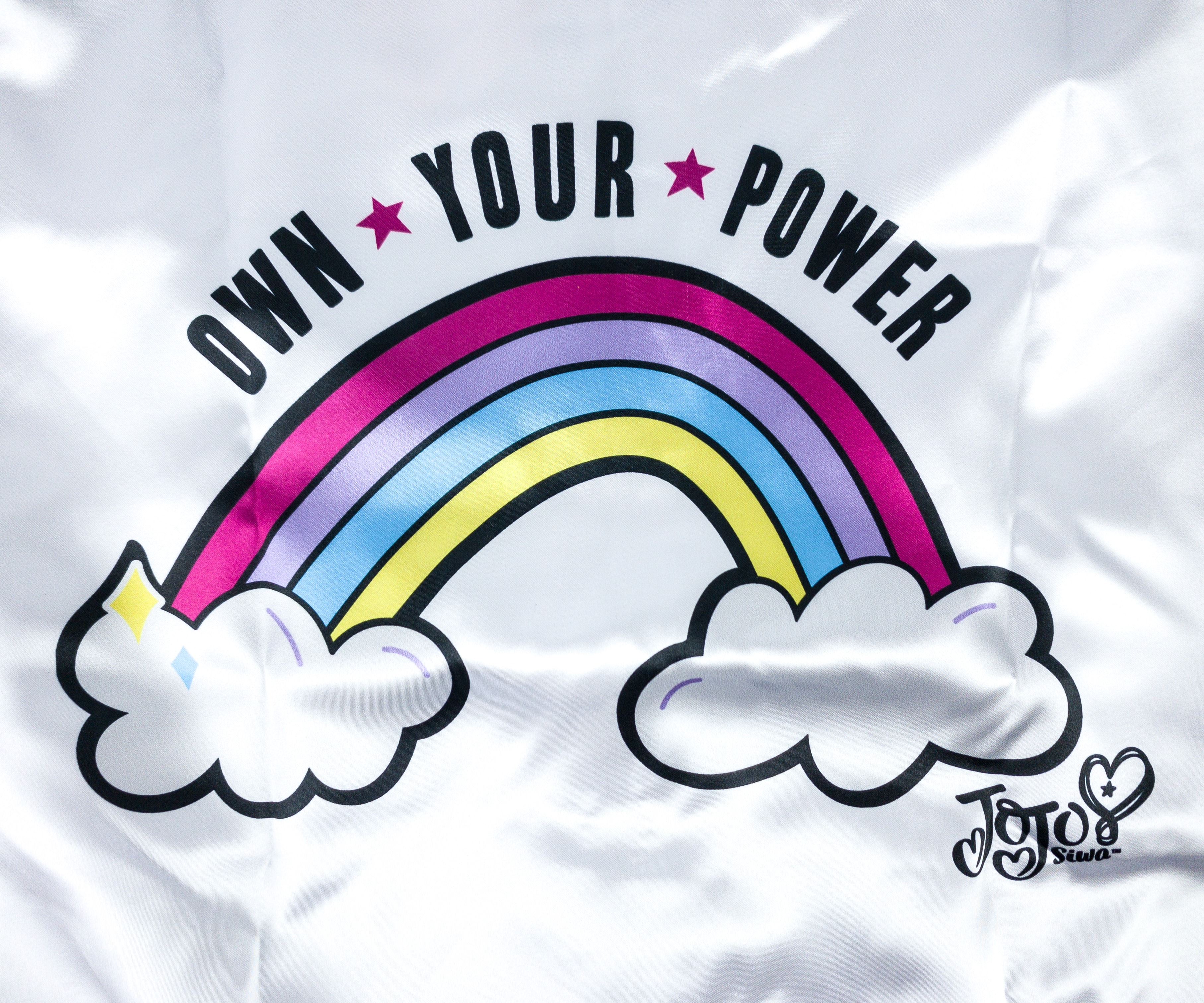 It says "Own Your Power" which is an empowering statement for girls!
This box is packed with fun and unique Jojo Siwa merchandise, a perfect treat for her fans or for any tween out there! It arrives every 4 months, and it's always worth the wait! The Spring 2020 box has some pretty awesome items, like the bomber jacket and the vinyl figure. Of course, there's also a bow and a charm and they are so fun to collect. Overall, it was another good box perfect for JoJo fans!
Are you getting The Jojo Siwa Box too?