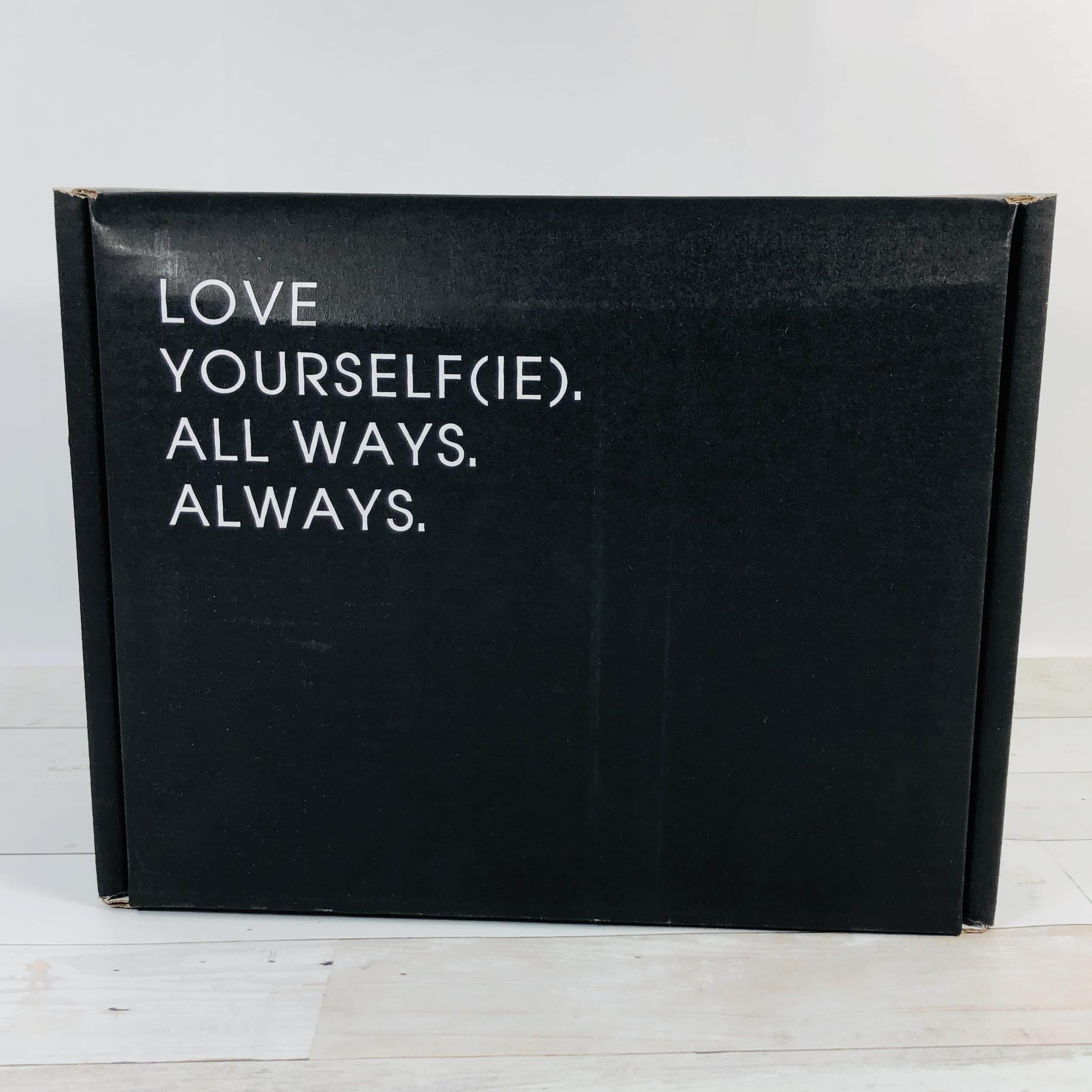 STRONG self(ie) is a quarterly subscription box that helps empower young girls to be their best self! There are two boxes to choose from: the BLOOM(box) is for girls ages 8-12 and the BURST(box) is for girls ages 13-17. I have a 16-year-old daughter, Karina, who helped me review the BURST(box)! Subscriptions are $56 a season, or sign up for an annual sub and the price drops to $54 a box. You can also purchase this box as a one-time gift for $64, or choose from several other gift boxes that start at $20.
At STRONG self(ie) we believe moments matter and should be celebrated!

Gifting for girls is hard.

We make gifting easy for YOU and positive for HER!

From birthdays to break-ups or just because… the perfect gift will leave her feeling like her STRONGest self(ie). ALWAYS. ALL WAYS.

Moments matter…celebrate them!
DEAL: Get 20% off your first box! Use coupon code Hello20.
This is a review of the Teen box. Looking for Tweens? See full spoilers here!
First look! Boxes can be purchased as a subscription or one-time only. There was a sticker inside the lid that says this is the Summer box and the theme is All The Feels!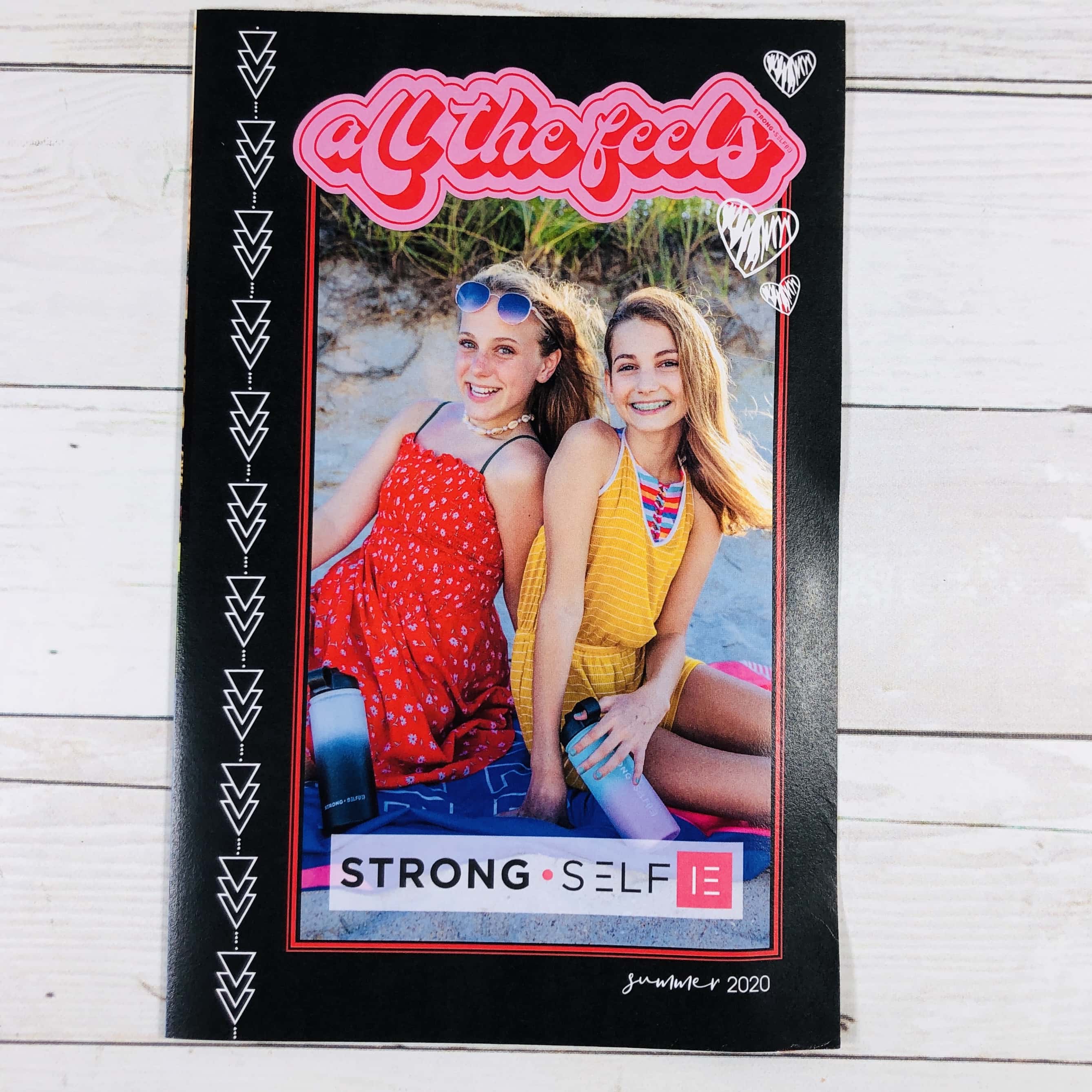 Next up is a mini magazine with the theme again, and a very summery picture!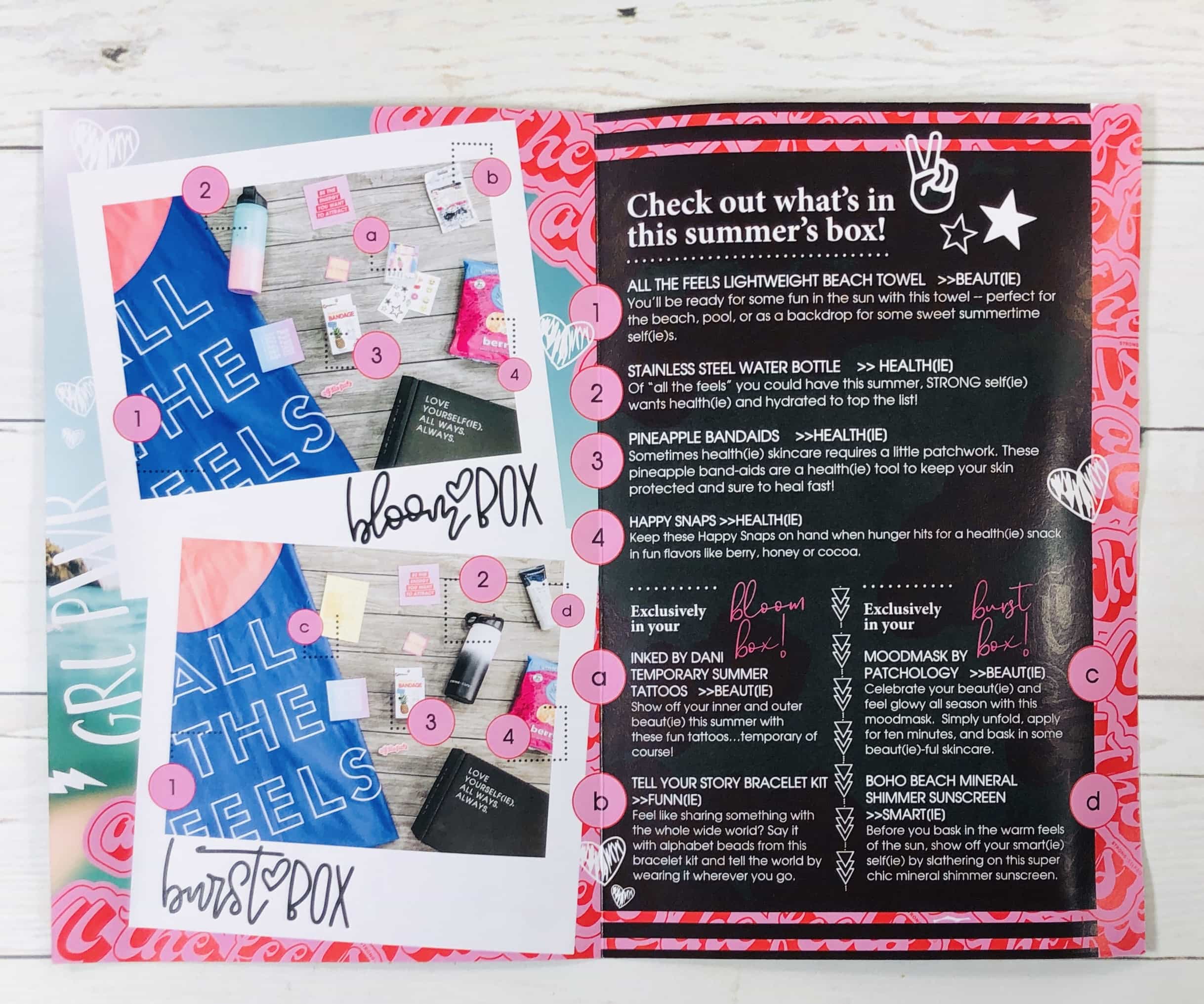 The next page spread shows what is in both boxes, and the bottom is what is different – Bloom on the left and Burst on the right.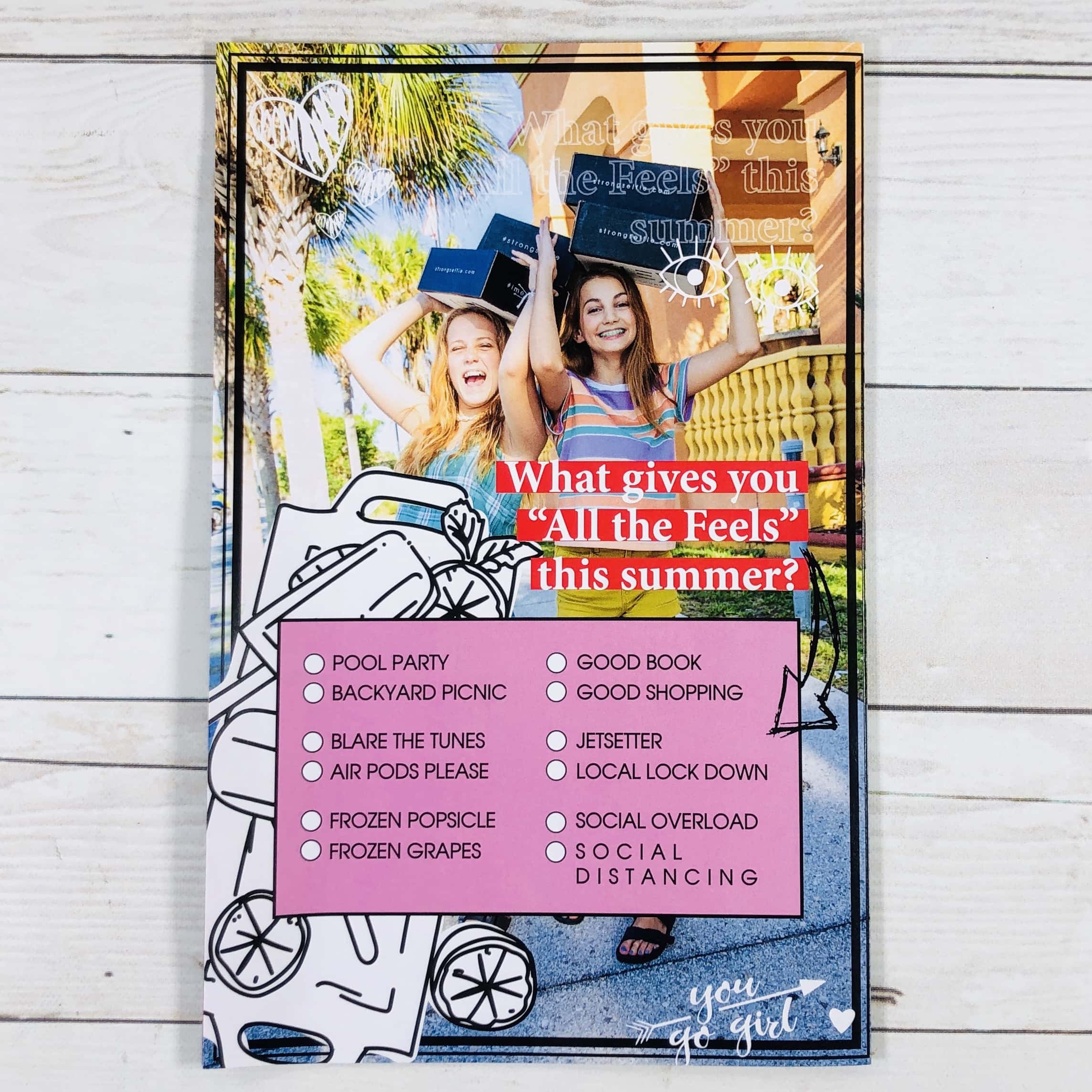 The back has "this or that" questions.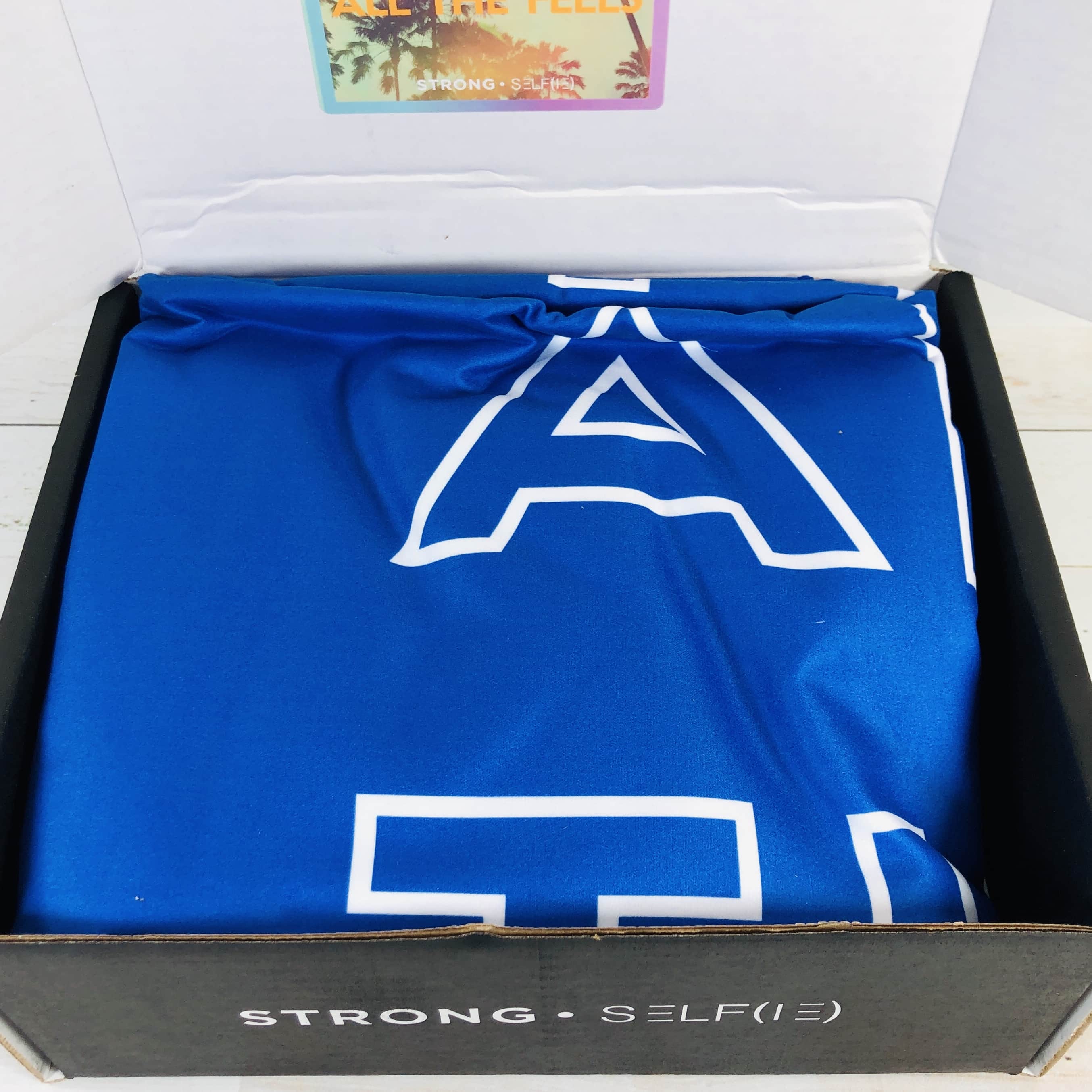 The towel kept everything cushioned this time around and the water bottle was in a box. Make sure to look for the straw inside the water bottle box before tossing!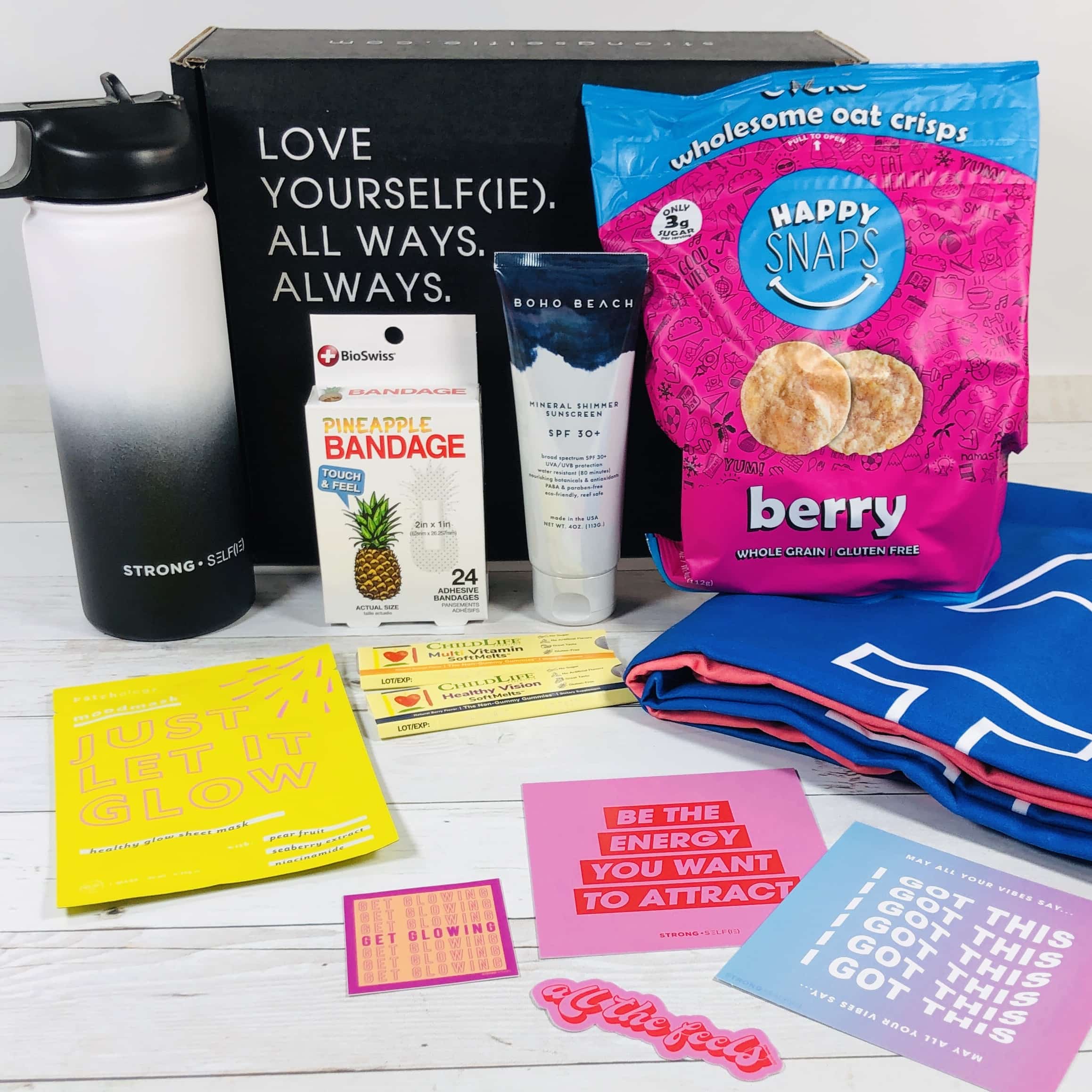 Everything in the box! My daughter is 16 and is always excited when this box shows up in the mail!
The first item came with a card…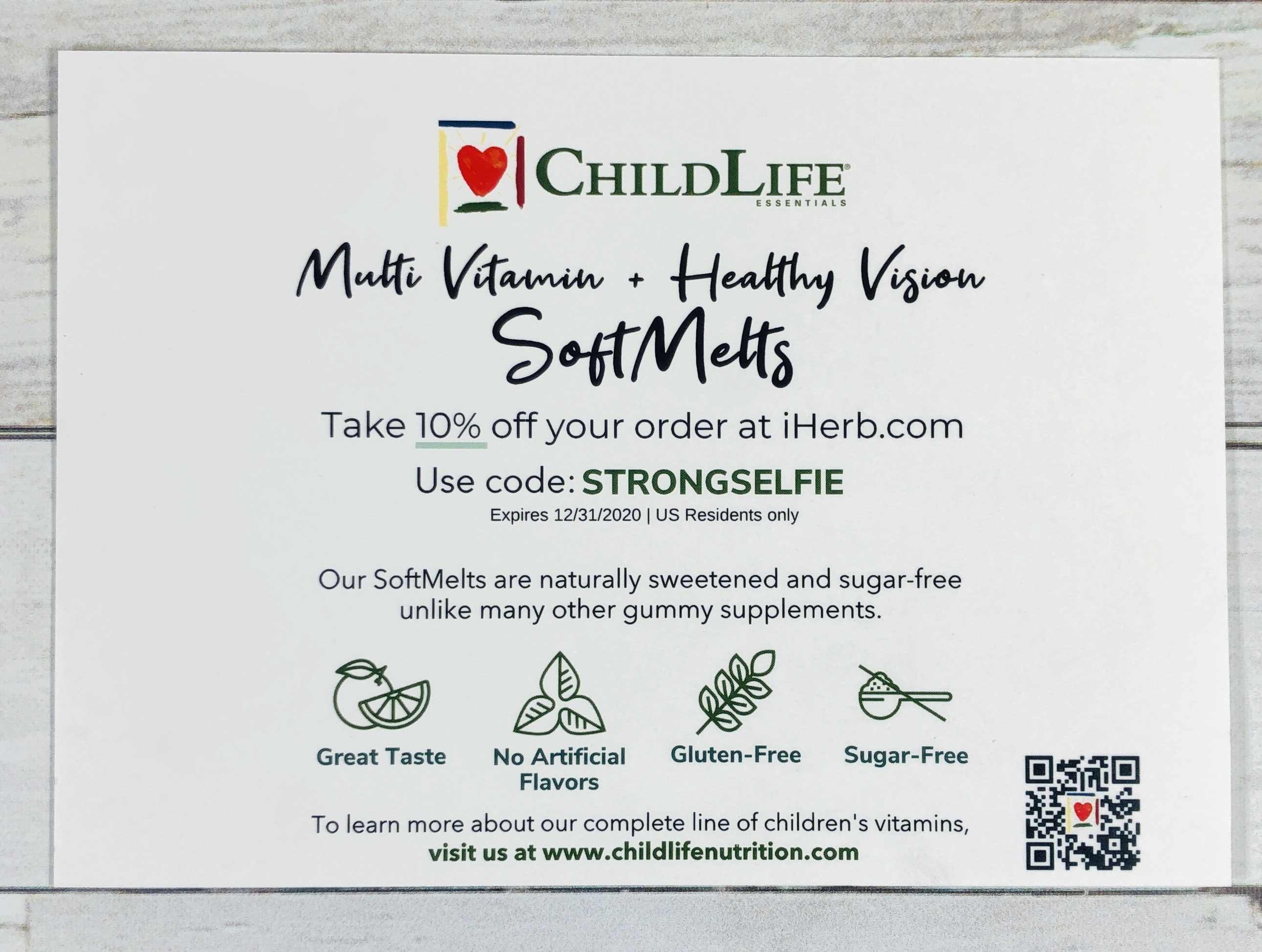 …with a coupon code on the back.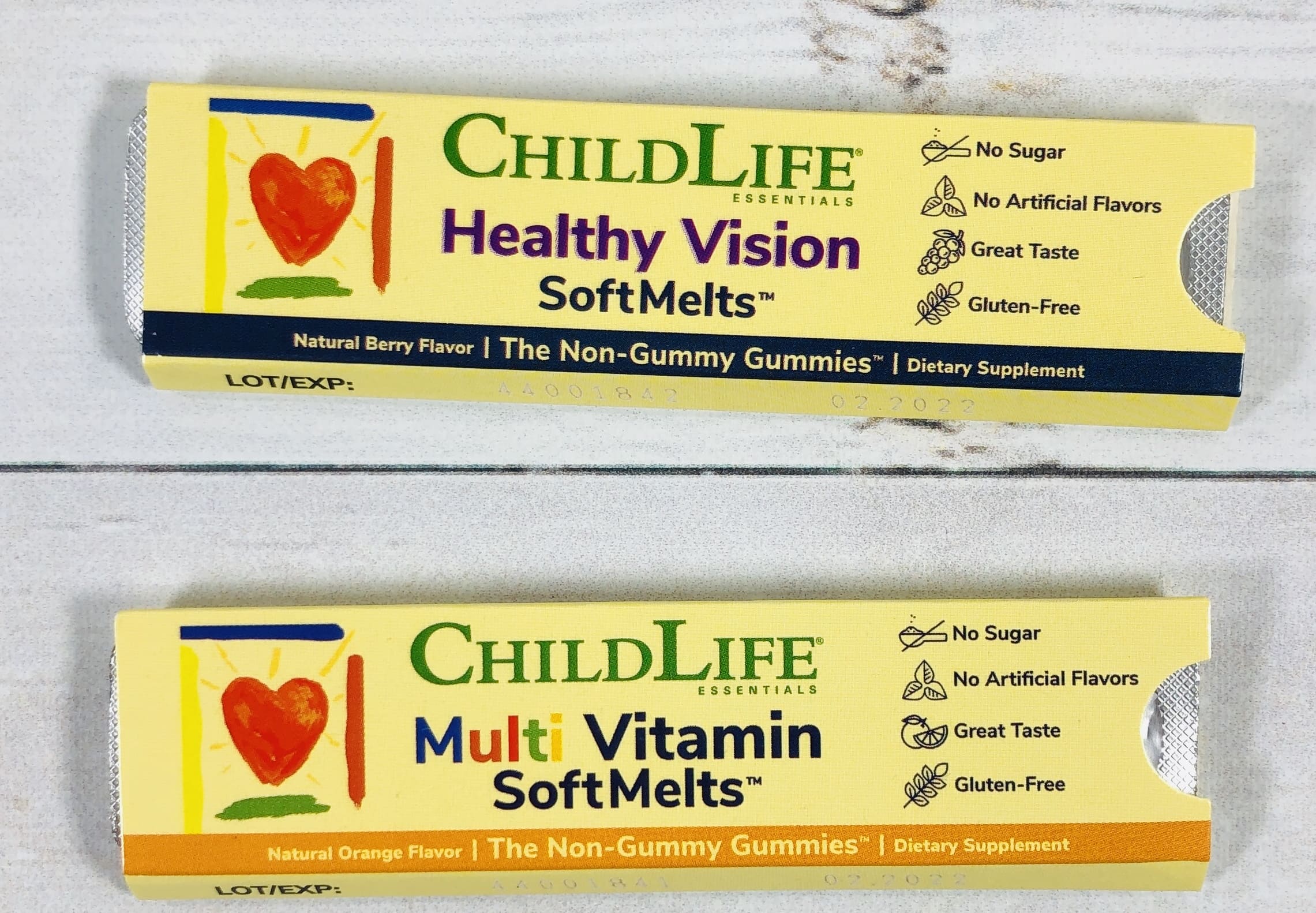 ChildLife Essentials Melts are gummy vitamins and this was a bonus item, which is timely since so many of us are trying to boost our immune systems.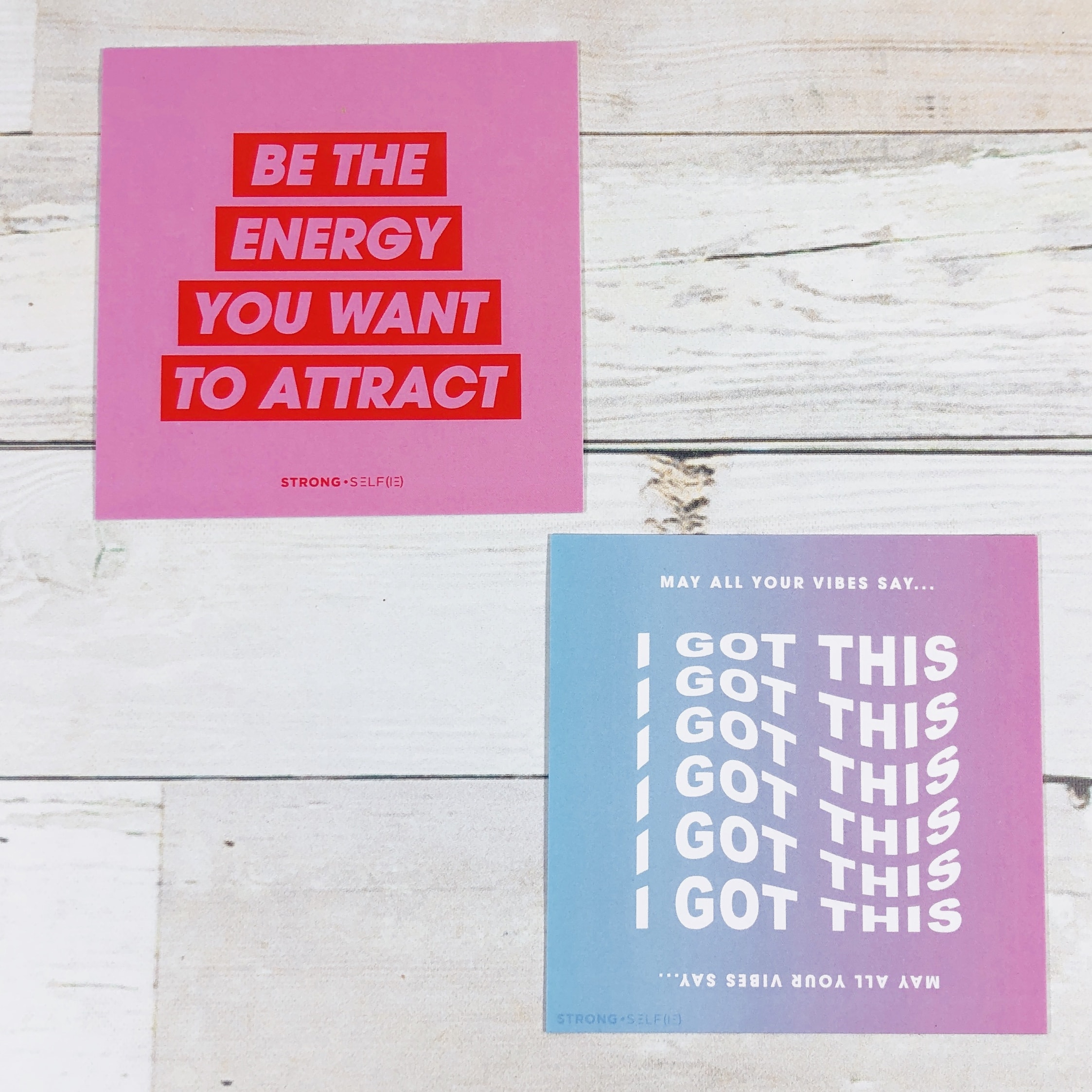 There were two Confidence Cards, which can be filled out and sent to a friend, kind of like a mini greeting card. The back of one of the cards was different this time and listed the Vibes of Strong Girls, such as being friendly and creative, and gave an example.
My daughter always appreciates the Vinyl Stickers. Both of the statements are appropriate for the season. One is 2″ square, the other is 3″ long.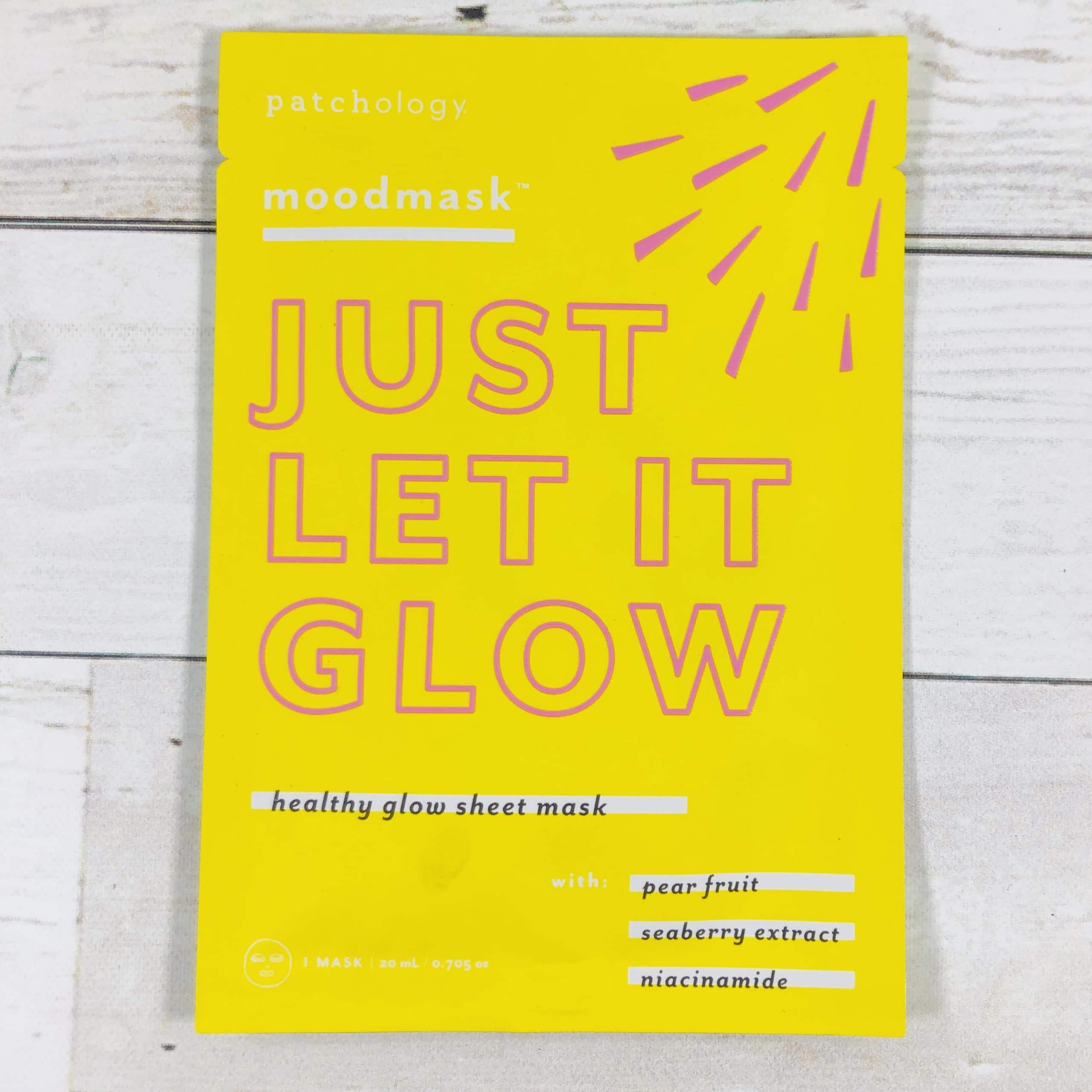 moodmask™ Just Let It Glow Mask by Patchology ($5) is supposed to help skin glow, which is what skin is supposed to do in the summer, right? My daughter loves masks, what a cool treat!
Pear fruit promotes moisture, seaberry provides antioxidants, and niacinamide is a popular ingredient, and helps even out skin tone. Apply to a clean face and leave on for 10 minutes. Remove mask and pat remaining serum into skin.
BioSwiss Pineapple Bandages ($6.50) are just what they say – pineapple shaped bandages!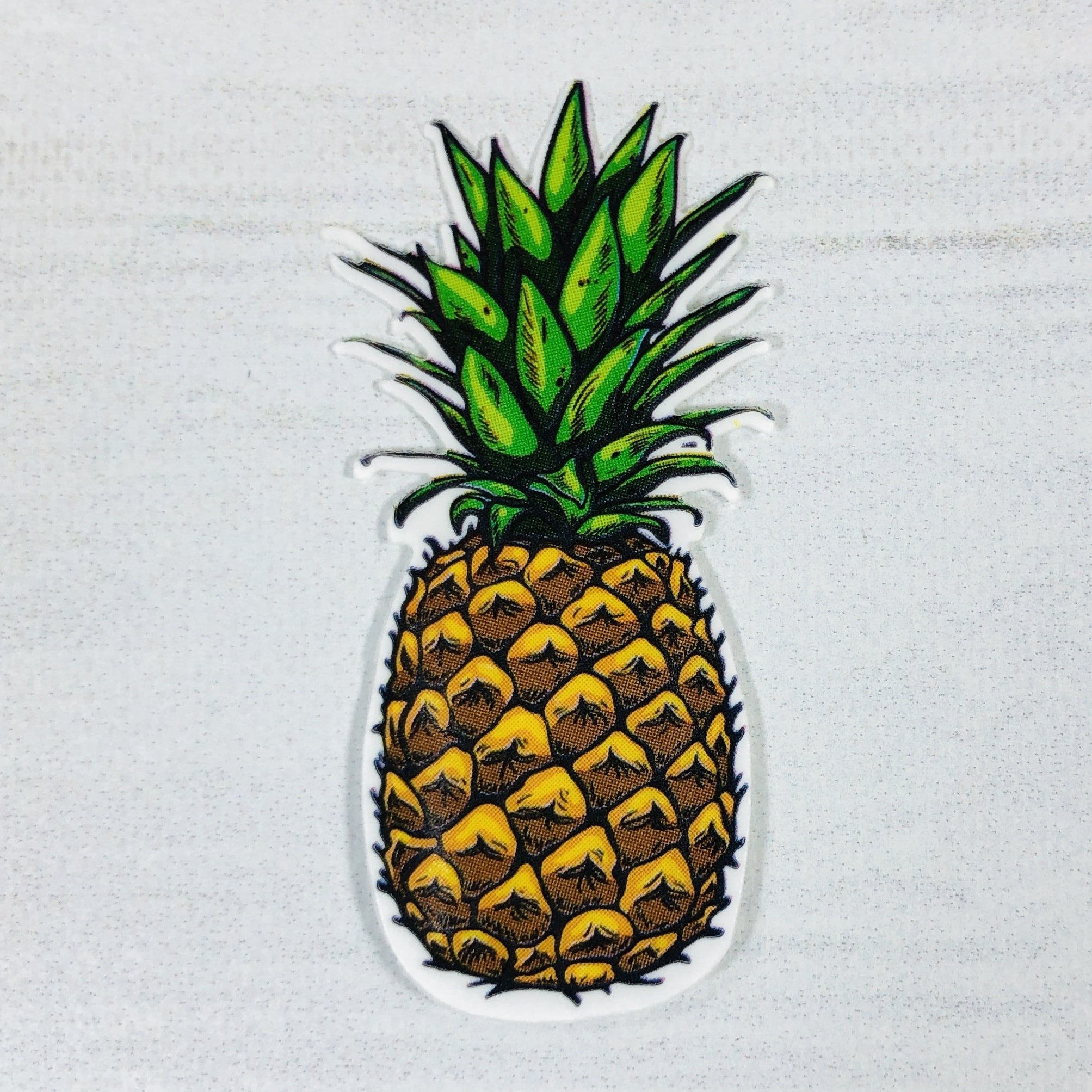 You can see the individual leaves too, so cool! Cover up those bug bites and small scrapes in style this summer!
Boho Beach Mineral Shimmer Sunscreen ($24.95) Here is another product that is super fun, but also super needed. It's glittery sunscreen!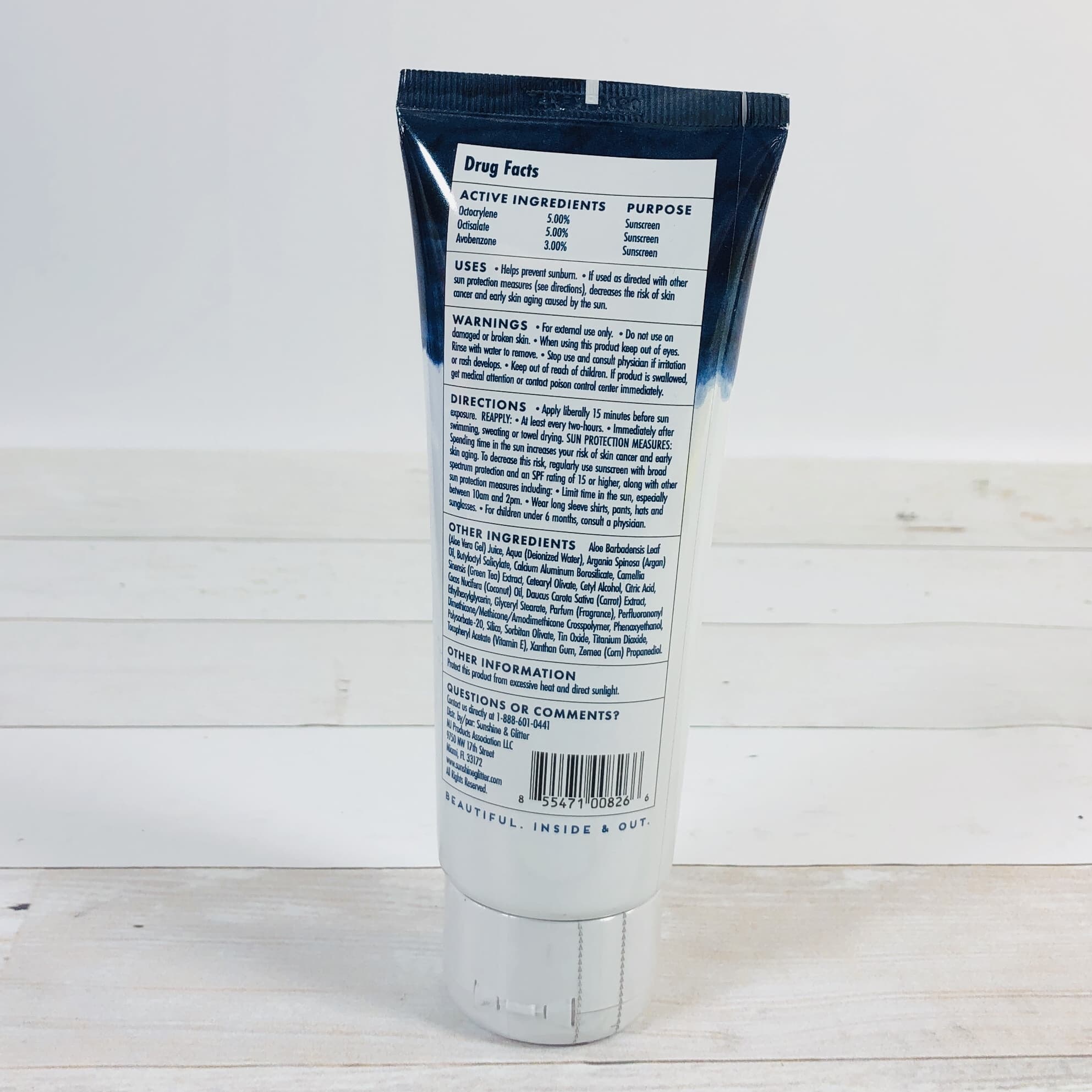 Apply 15 minutes before going out so it has time to take effect. Reapply after 2 hours or after toweling off, whichever comes first. Water resistant for up to 80 minutes. It has shimmery white iridescent glitter and I'm not sure how to describe the very light scent, maybe tropical floral with a hint of baby powder? It's nice, that's for sure!
Evoke Happy Snaps Berry Snacks ($4.99) I was happy to see a big bag of snacks, and they sound really good.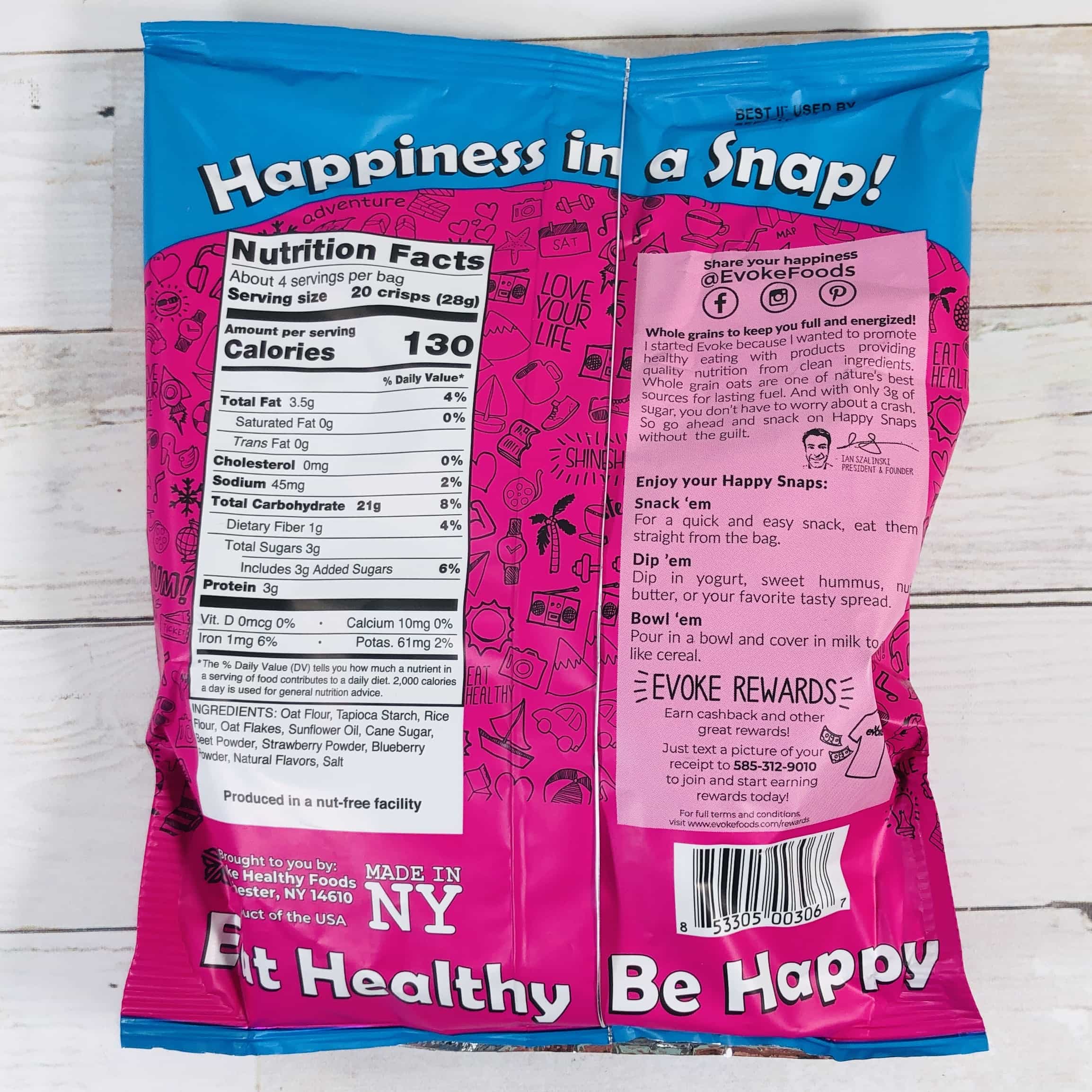 They can be eaten out of the bag, dipped in yogurt, or in milk, like cereal. They are made with oat flour, rice flour, oat flakes, and berry powder. Sadly, as soon as we opened them I could tell there was a problem. This isn't Strong Selfie's fault, and both they and the brand acted quickly to get a replacement out!
Ombre Stainless Steel Water Bottle Stainless steel water bottles are a great way to tote your drink, without adding more plastic to landfills. This one is branded with the Strong Selfie logo, but it is near the bottom and not in your face.
It holds 18 ounces of liquid.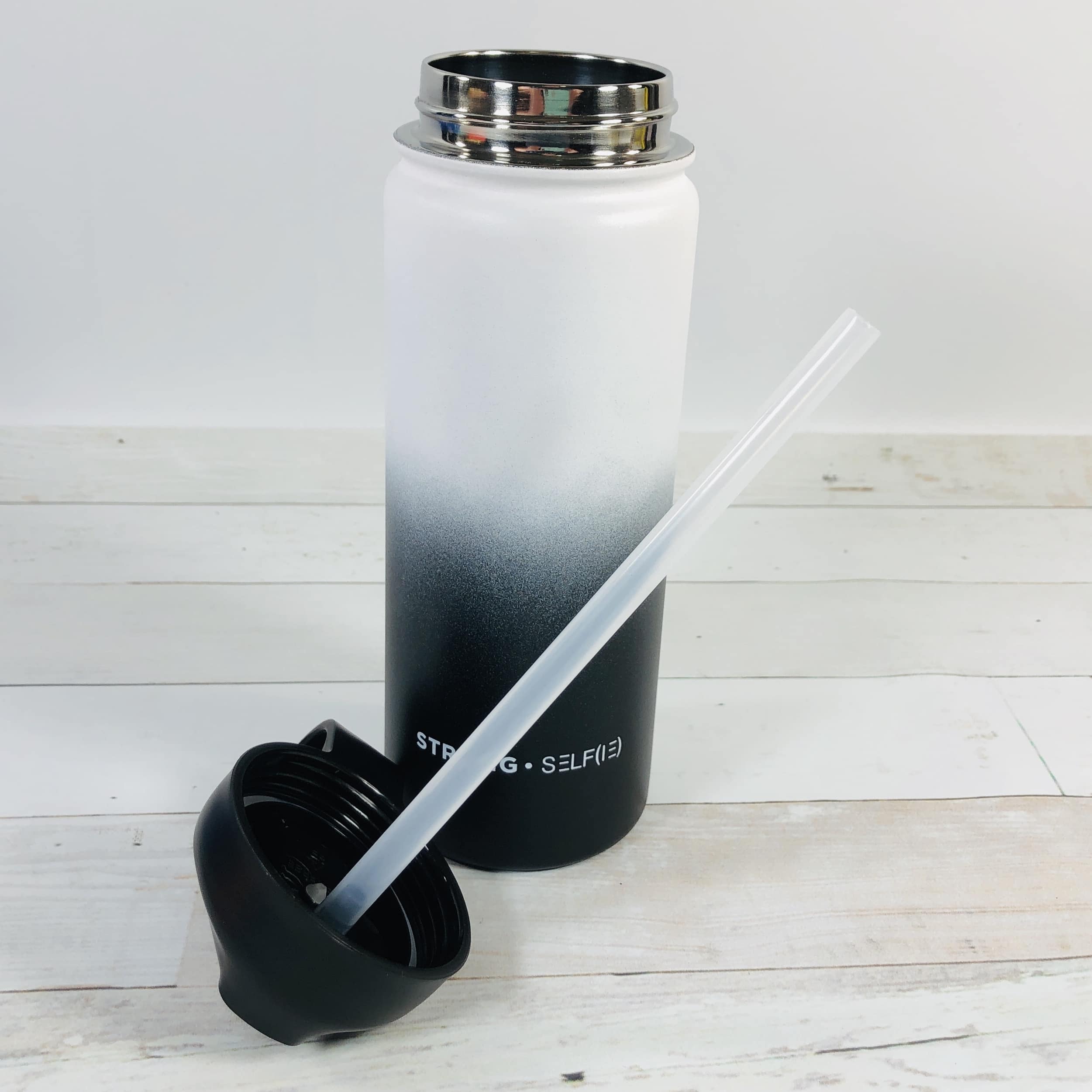 My daughter loves to place vinyl stickers on her water bottle, and I suppose this one will get the same treatment!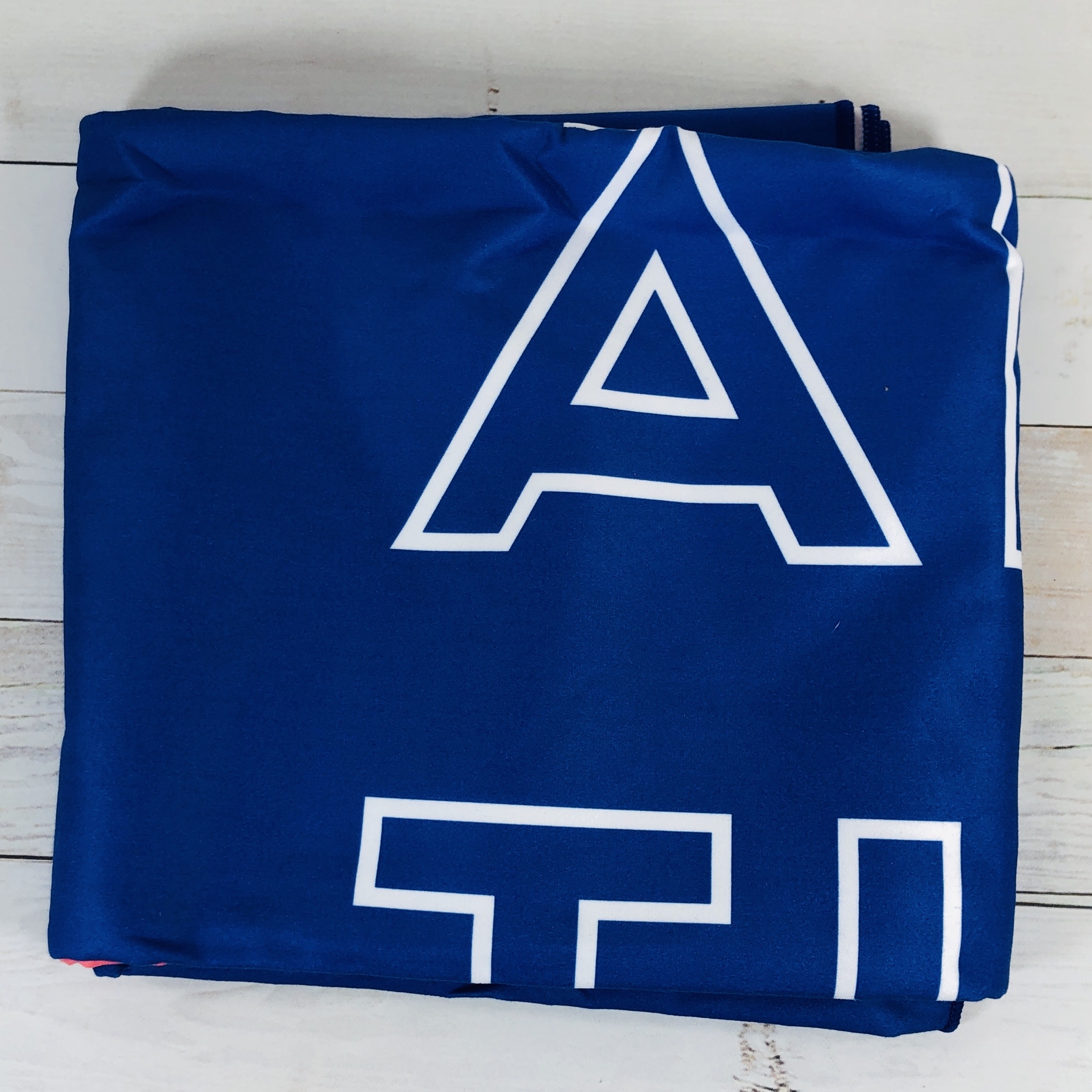 Quick Dry Beach Towel is huge, about 72″ x 40″. I couldn't find a material tag or washing instructions but I think it's made of microfiber and plan on washing it with all of my other towels.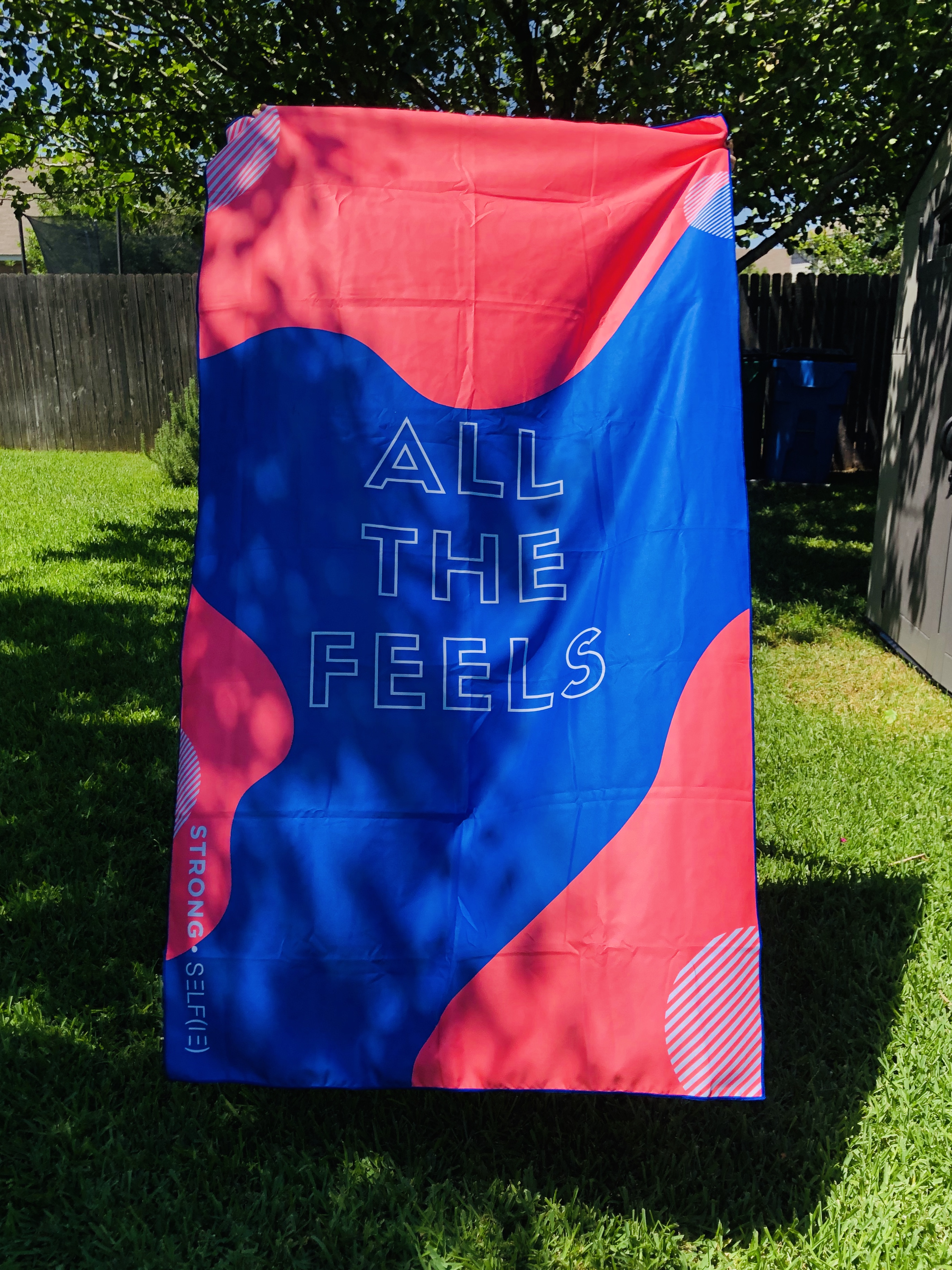 My daughter held this above her head and you still can't see her, it is so long! The colors are salmon and royal blue, with bits of white here and there. It has the Strong Selfie logo on one of the corners and says "All The Feels" in the middle.
As always, Strong Selfie sent a cool assortment of items to help bring in summer and all the feels that go with it. The water bottle is very cool looking, and perfect for helping reduce plastic in the landfills. A shimmery sunscreen is both fun and much needed, what a cool touch for a necessary item. Karina loves the bandages and vinyl stickers, and the towel will be perfect when we finally make it to the pool. The only problem was with the chips and I am sure that Strong Selfie will take care of it if the vendor doesn't. Overall, what a fun box!
What do you think of STRONG self(ie)? Let me know in the comments!