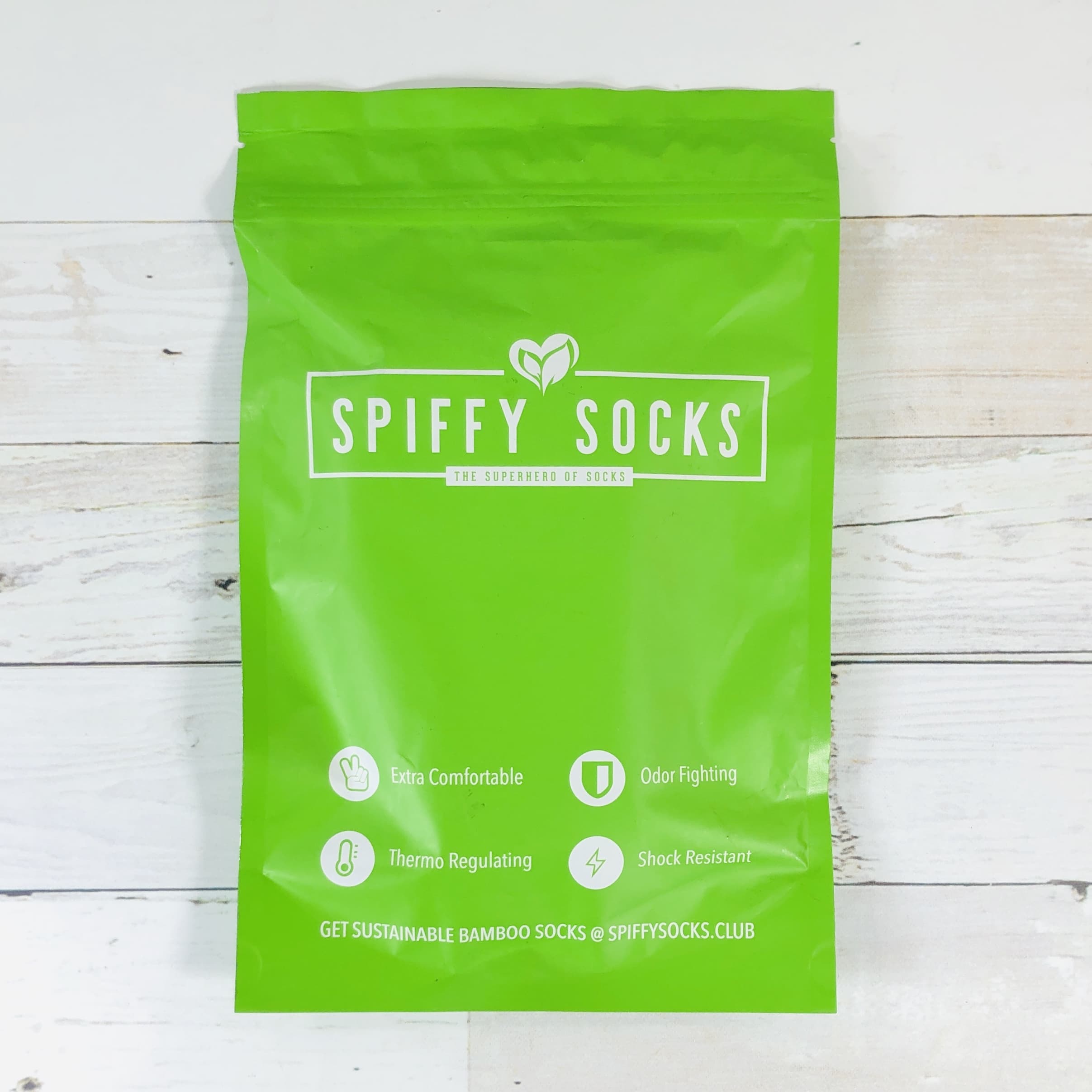 Spiffy Socks is a monthly subscription that sends snazzy socks made with bamboo fiber. They offer subscriptions for both men (sizes 6-12.5) and women (sizes 5-10) and subscriptions are $11 per month and even lower for longer terms. It automatically renews, but you can cancel anytime. Shipping is free to the U.S.
The most comfortable, hygienic, stylish, and sustainable pair of socks you'll ever wear. Learn the advantages of wearing socks made of bamboo fiber and why it compares to no other.
Note: Order by the 20th to get the current month's box!
DEAL: Get 10% off for the life of your subscription! Use coupon code HELLOSUBSCRIPTION.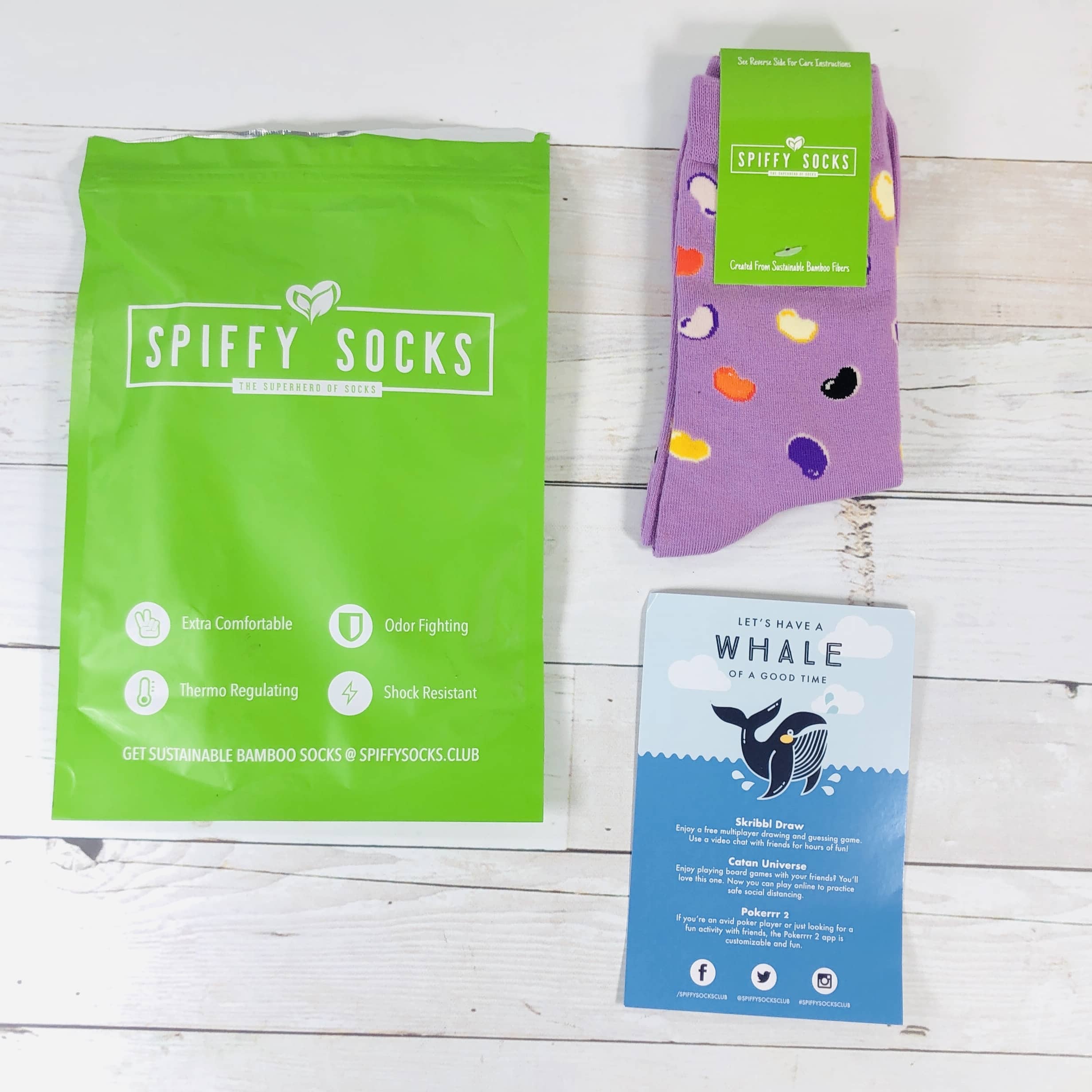 Everything in my May 2020 Spiffy Socks box!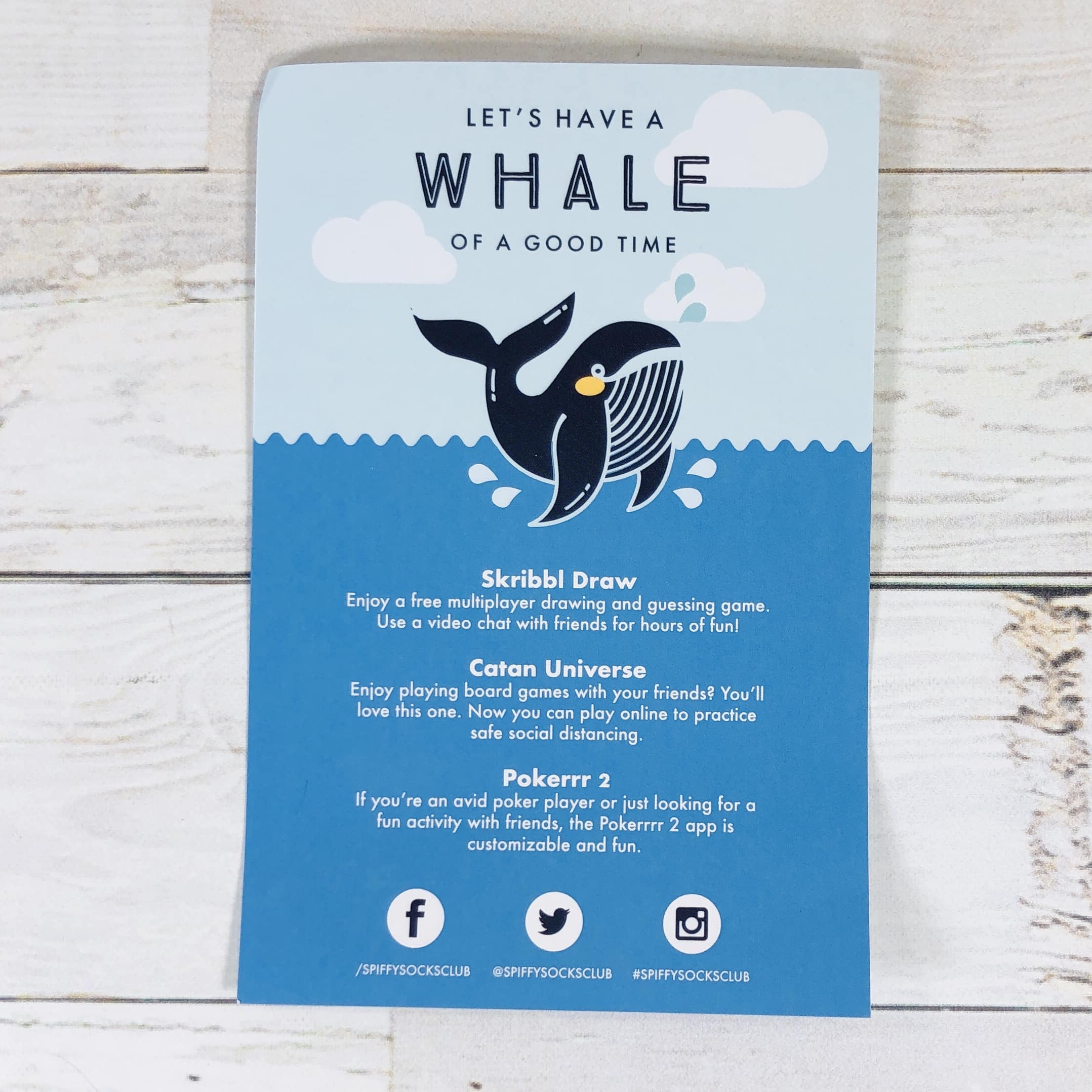 I received a card with info on three games that I think you can play online with friends.
Spiffy Socks offers previous sock offerings on their website but I couldn't find this pair there. The socks are $20 a pair if you buy them separately.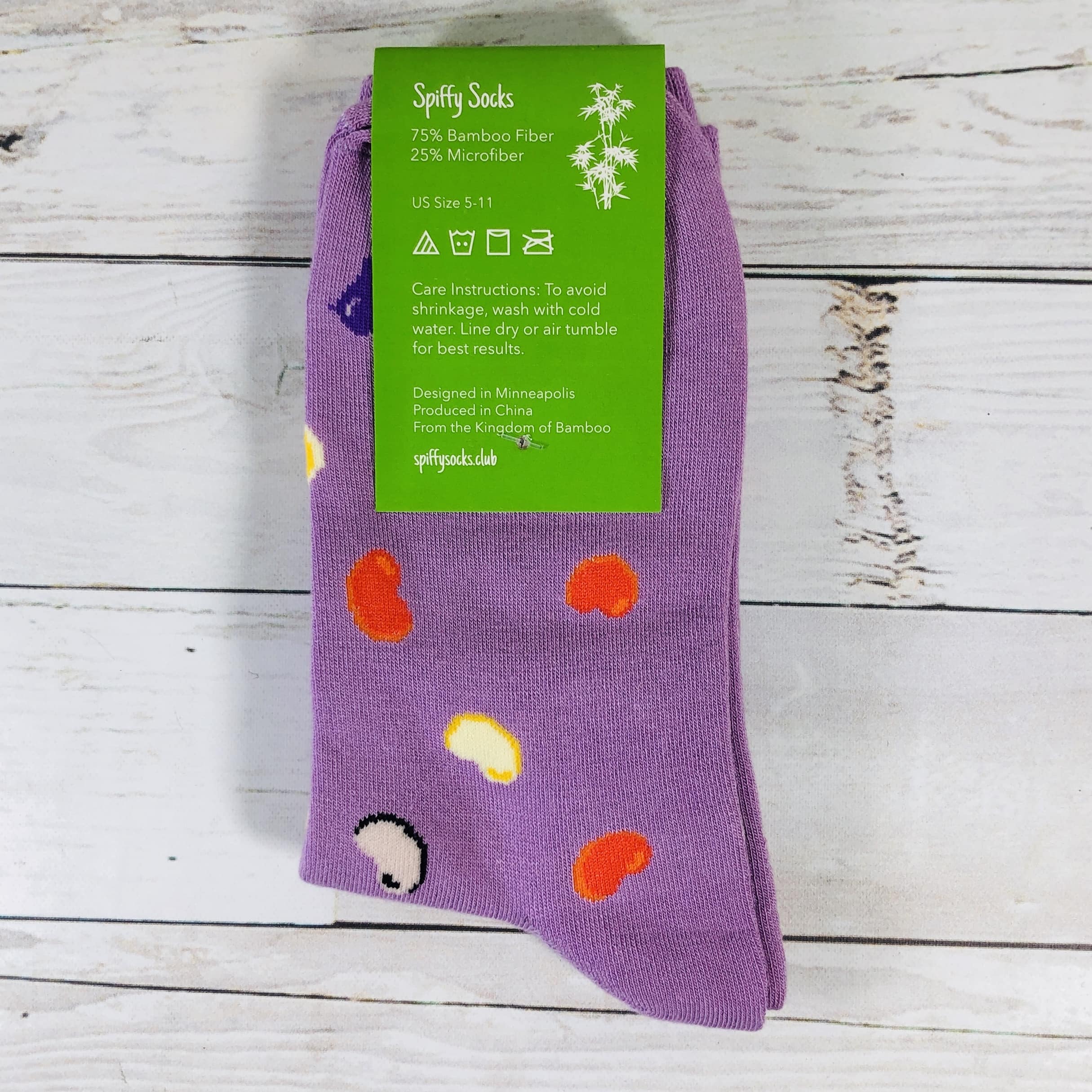 Th socks are made with bamboo fiber and microfiber. They are machine washable and I wash them with warm water and tumble dry and haven't had any problems with them.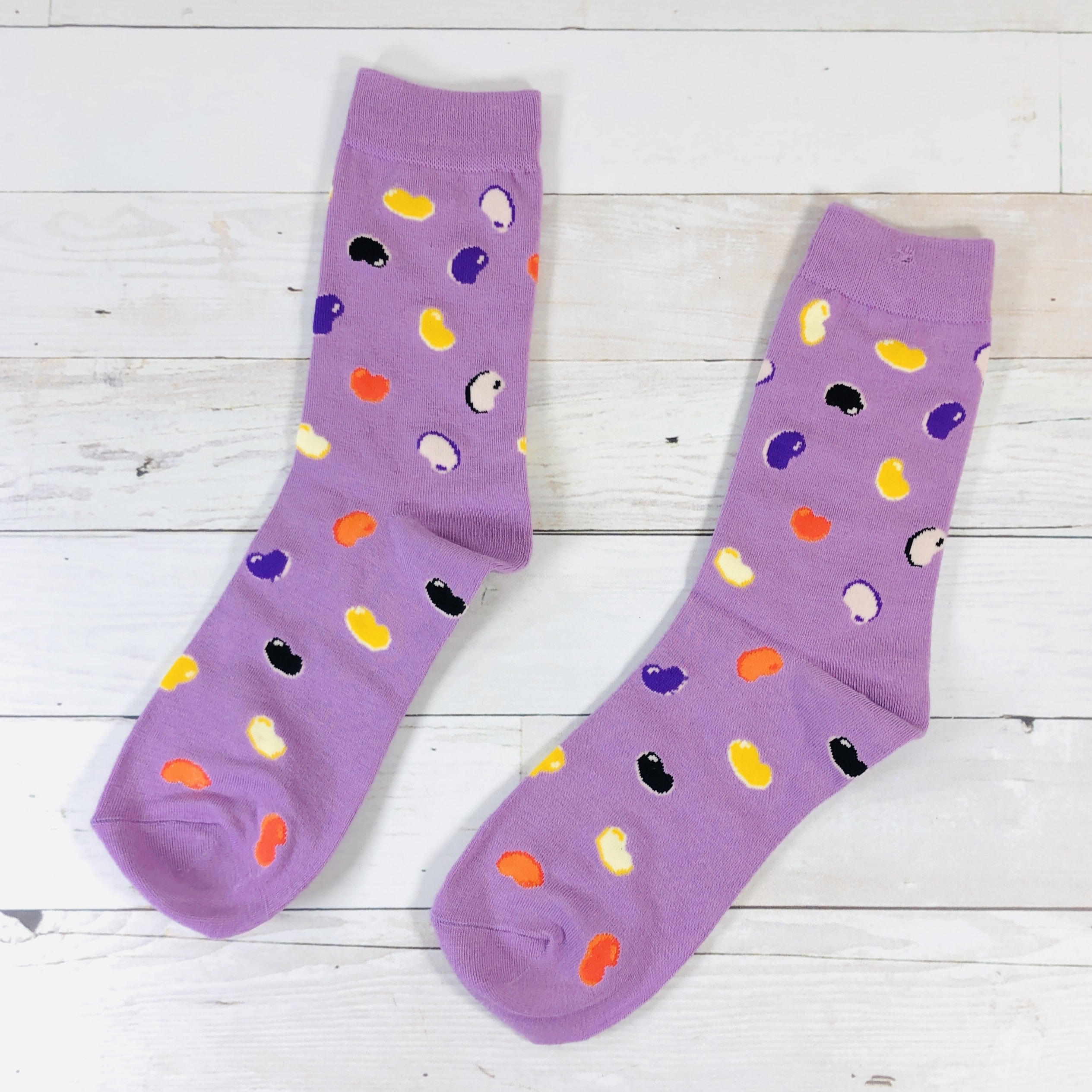 The socks have jelly beans all over! The entire sock is light purple except for the colorful jelly beans.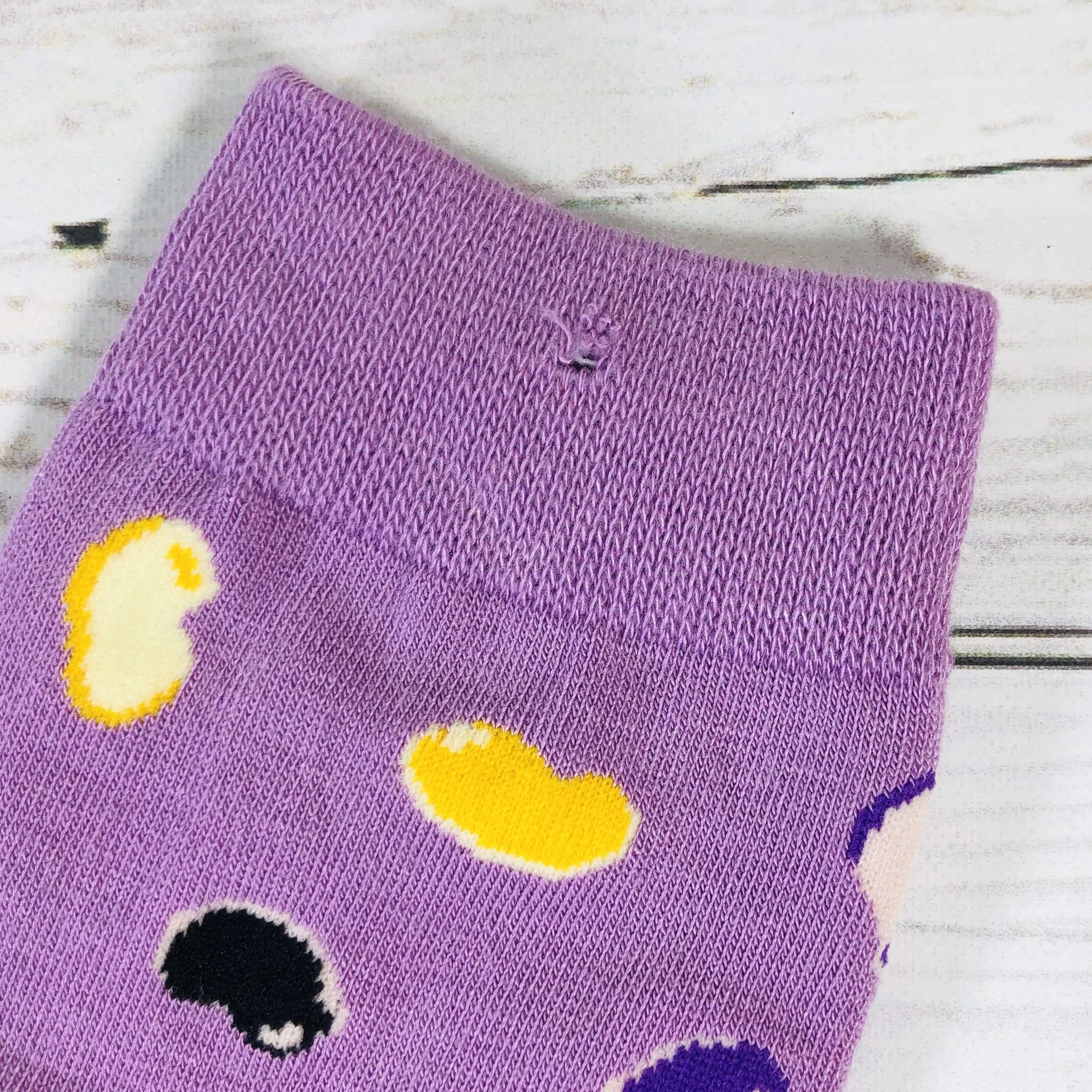 I found a flaw in one of the socks. It doesn't go through to the inside of the cuff, but I would let Spiffy Socks know if this happens to you so they can take care of it.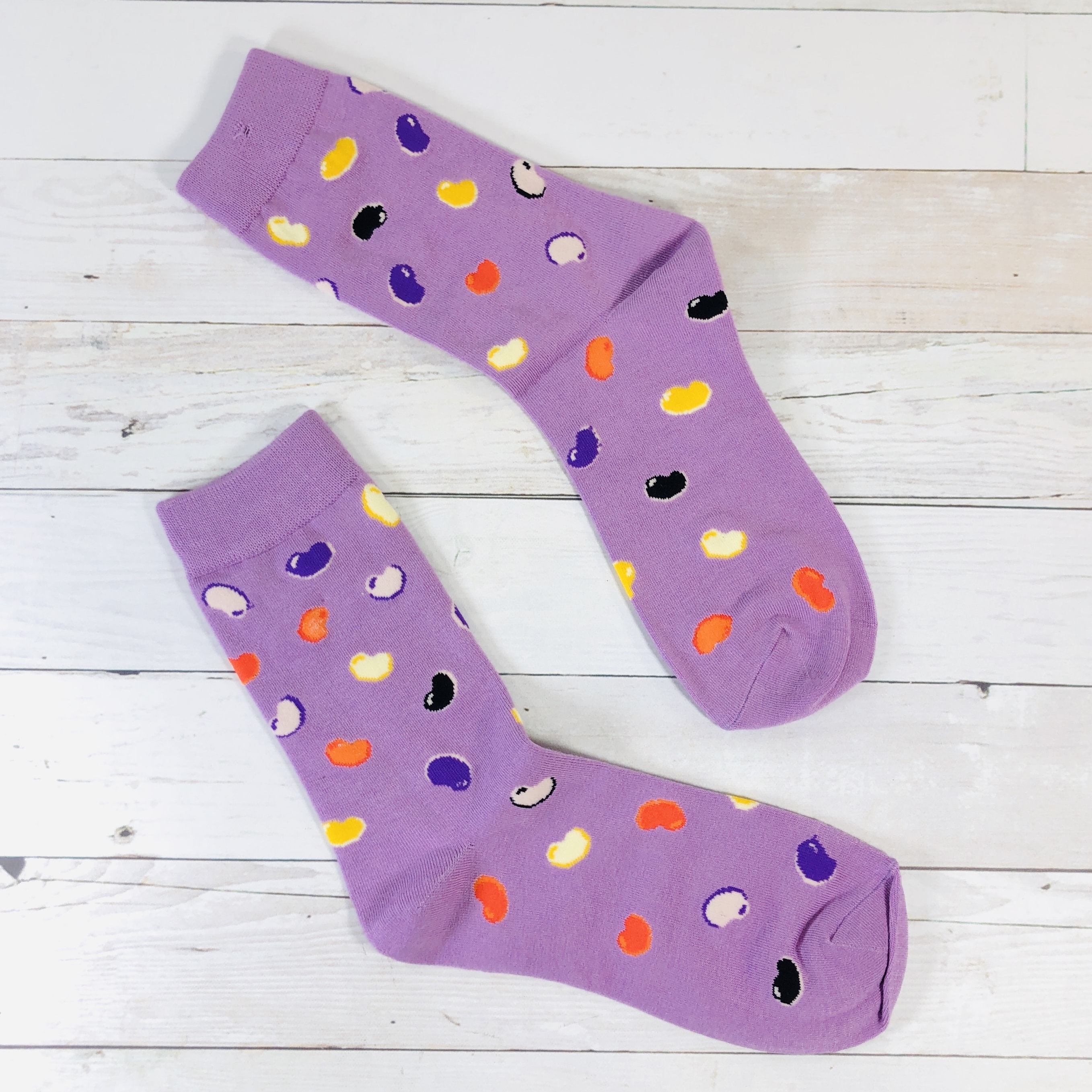 My daughter and I share this subscription, and these will probably go to her since she loves jelly beans!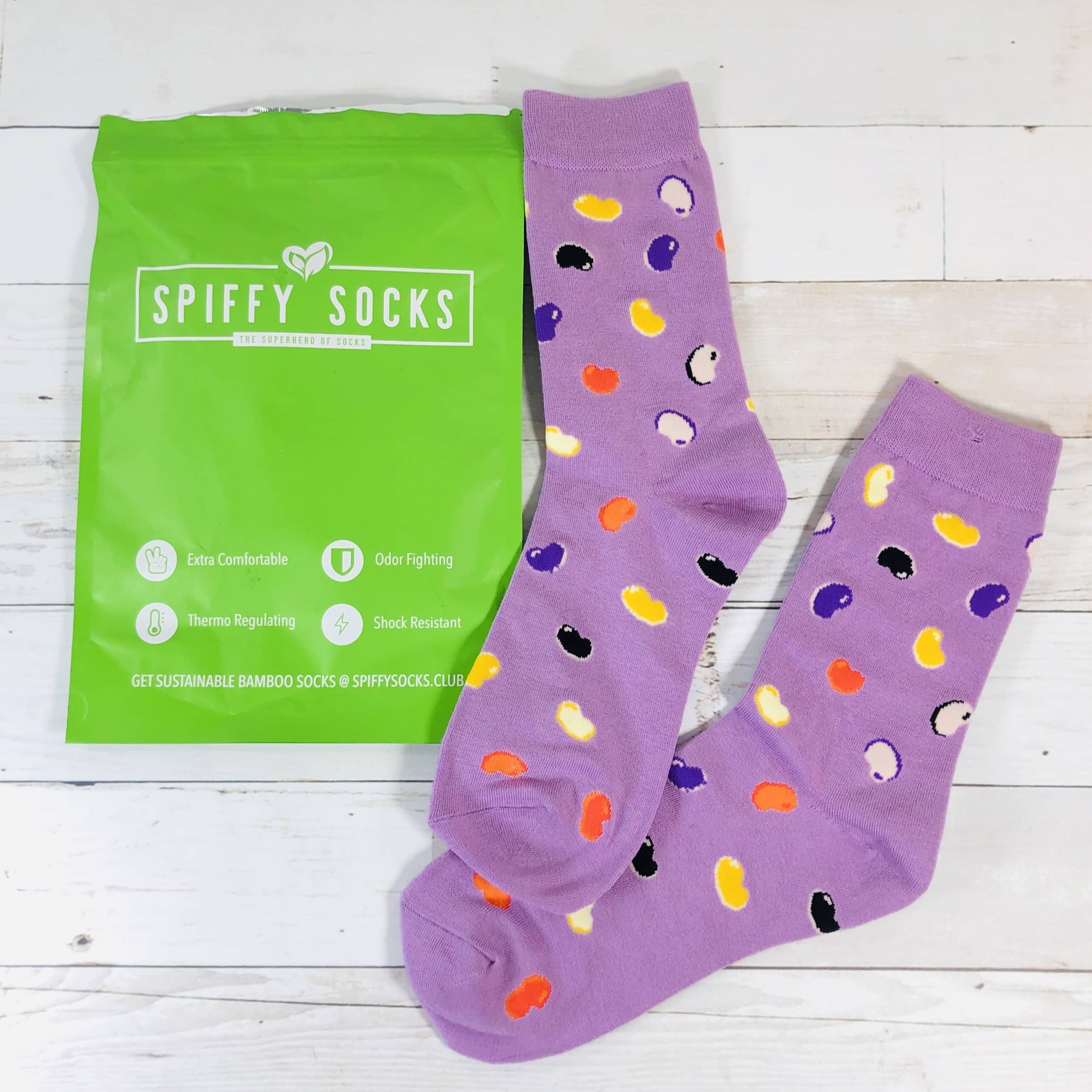 Spiffy Socks are very comfortable, and when I wear crew socks I always reach for pairs from this brand! They are soft and the cuff doesn't cut of my circulation, yet they don't slide down during the day. They fit my large feet well and I like the kooky colors and designs!
Any thoughts about this month's box?