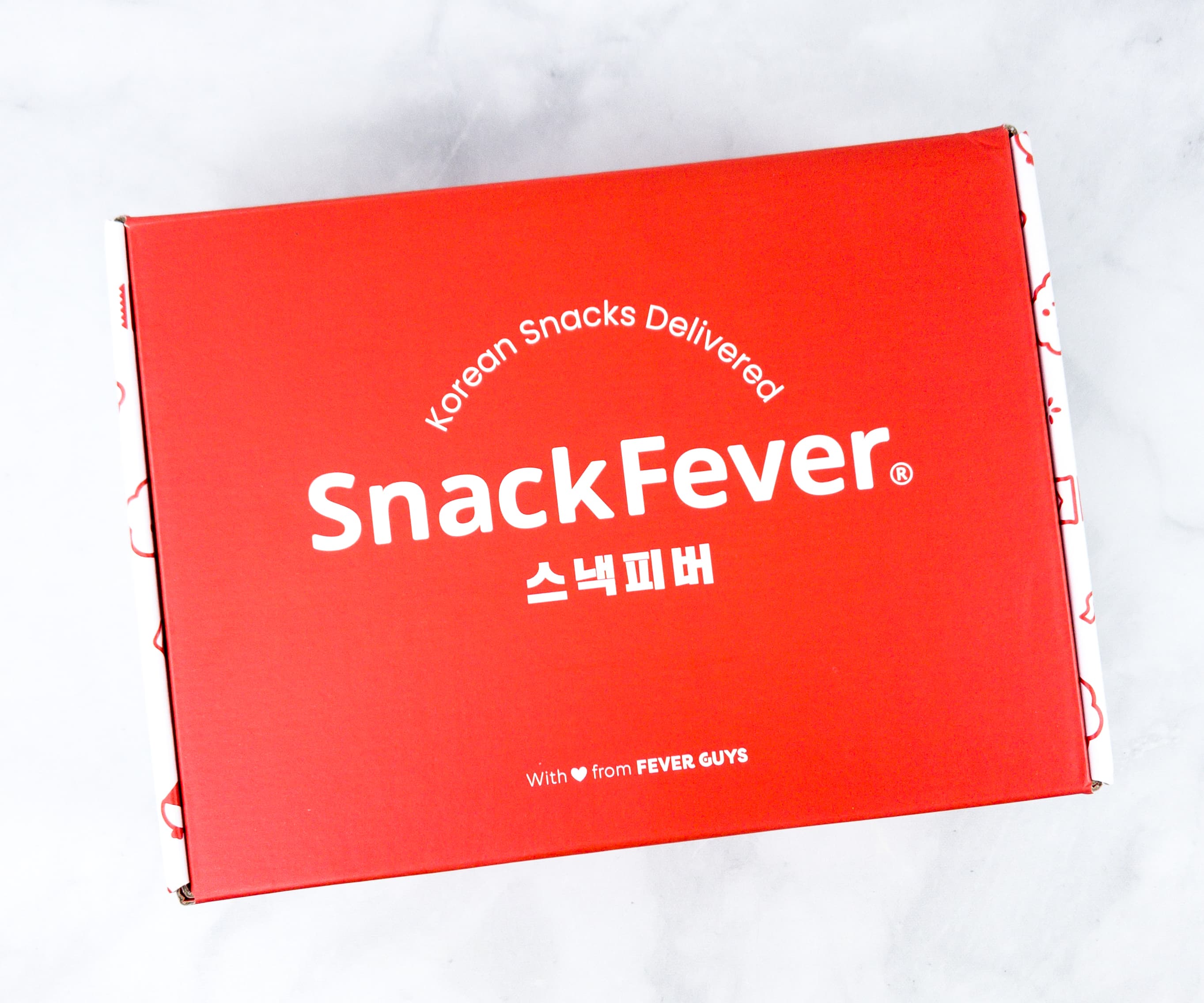 SnackFever is a monthly subscription box that delivers all your favorite Korean snacks, as well as other hard-to-find Korean treats. Snack Fever is available in two boxes, the Original box ($30) which contains 8 to 11 full-size snacks and Deluxe box ($40) which has 10 to 13 full-size, bigger, more premium snacks. Your subscription auto-renews and you can pause or cancel anytime. Shipping per box is only $5 worldwide.
This is the review of the Original box.
DEAL: Save $3 off your first box (Mini, Original, Deluxe). Use coupon code HELLOSUB3.
SnackFever's social media handles are printed on the box. On the side, there's even a Korean sentence which means "you're so pretty when you eat"!
There is no extra packaging, just snacks!
There's no booklet in this box, we only received a card.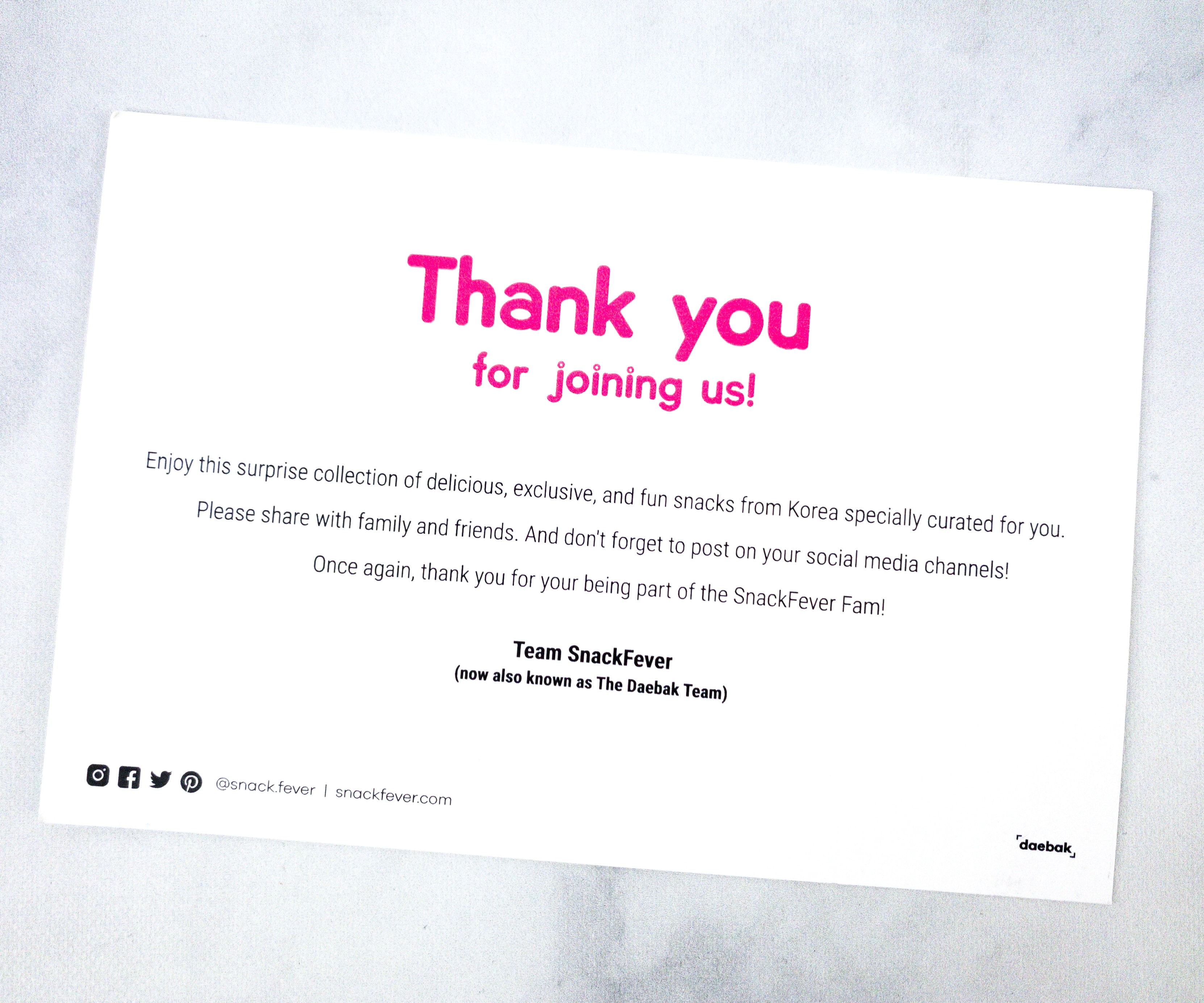 Apparently, SnackFever is now also under The Daebak Team, the same people behind the seasonal Daebak Box!
Here are the full contents of the Original box. To see all of our SnackFever reviews including the big box, click here.
Orion Cheese Chicken Pop. This snack tastes just like chicken poppers, enhanced with sweet and salty cheese powder. Each piece was crunchy and flavorful! It also comes in a solo pack, which is easy to bring anywhere and eat in one sitting.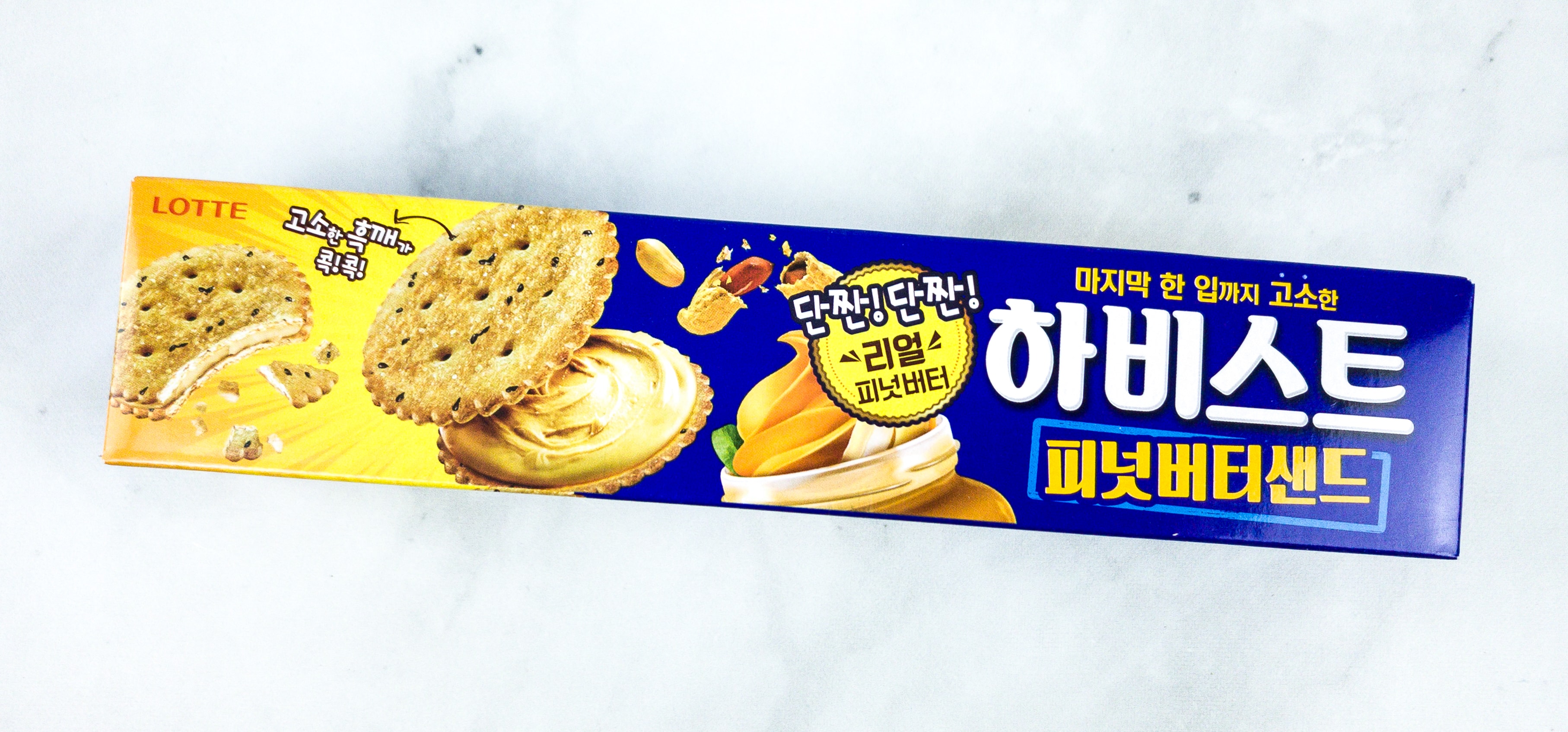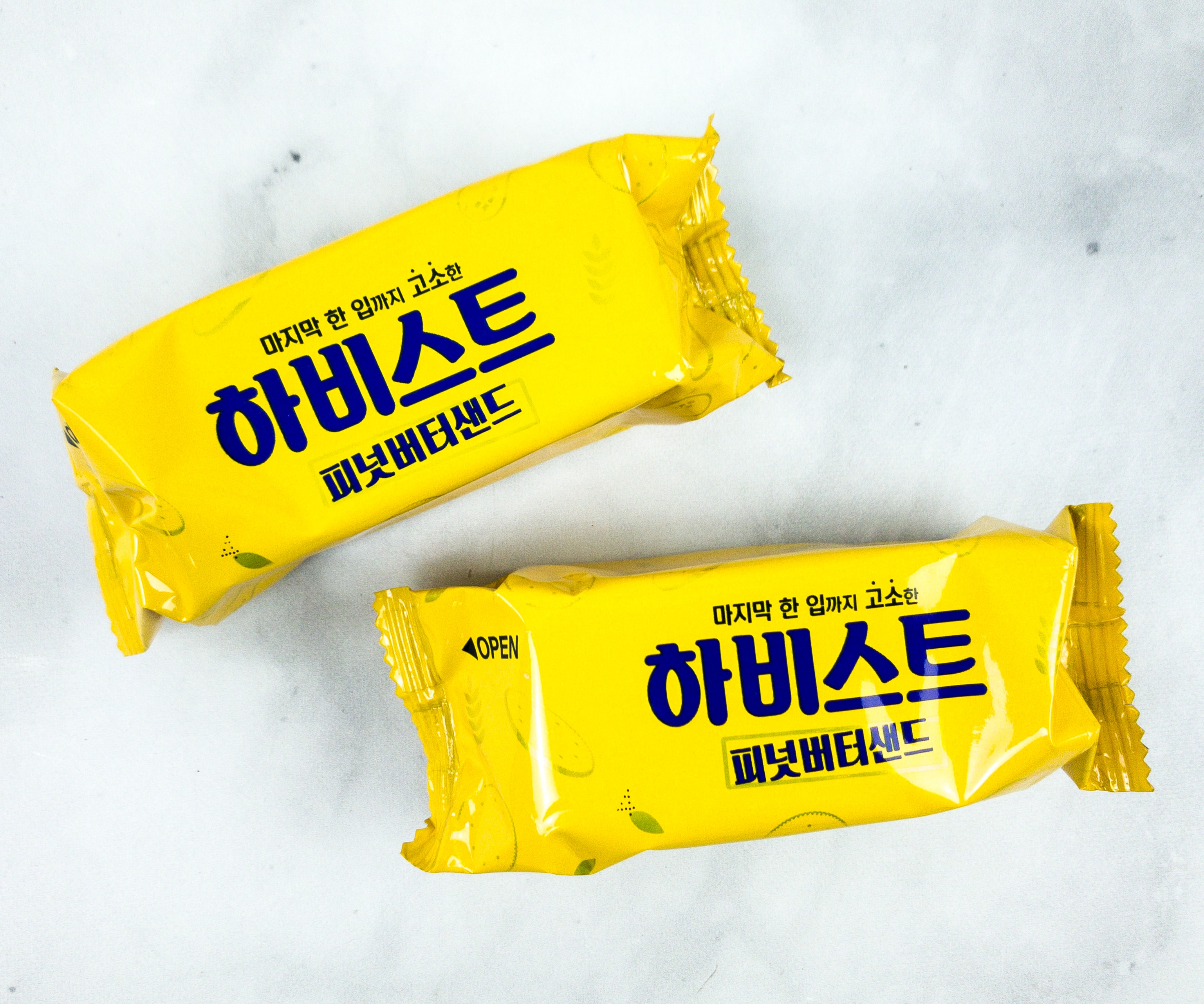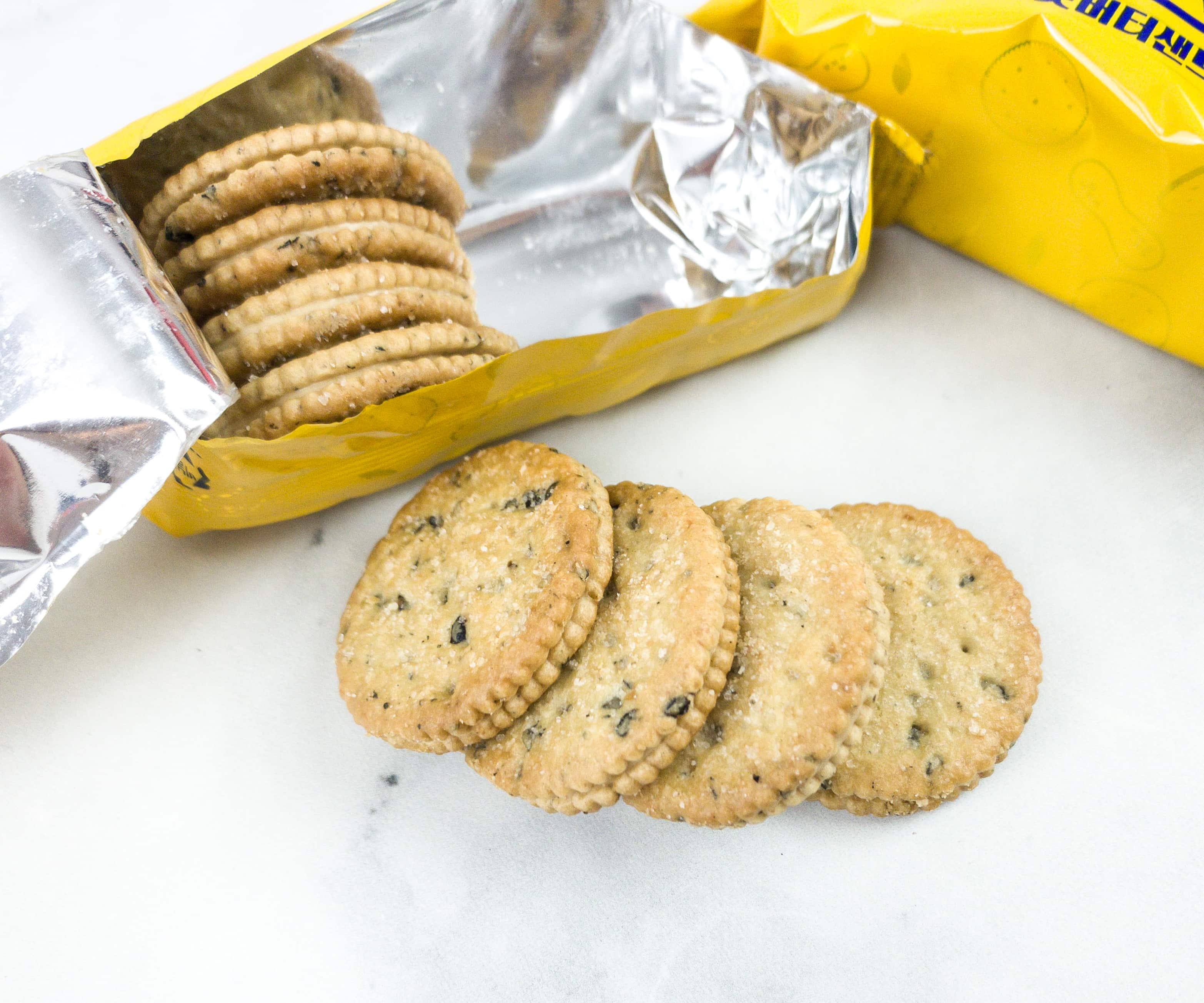 Lotte Harvest Peanut Butter. Here's a snack for peanut butter lovers! The creamy peanut butter filling is sandwiched between crunchy biscuits, making such a delightful treat. There were two packs of biscuits in the box and each pack contains 8 biscuit sandwiches. The biscuits even have black sesame on them which also have a nutty flavor.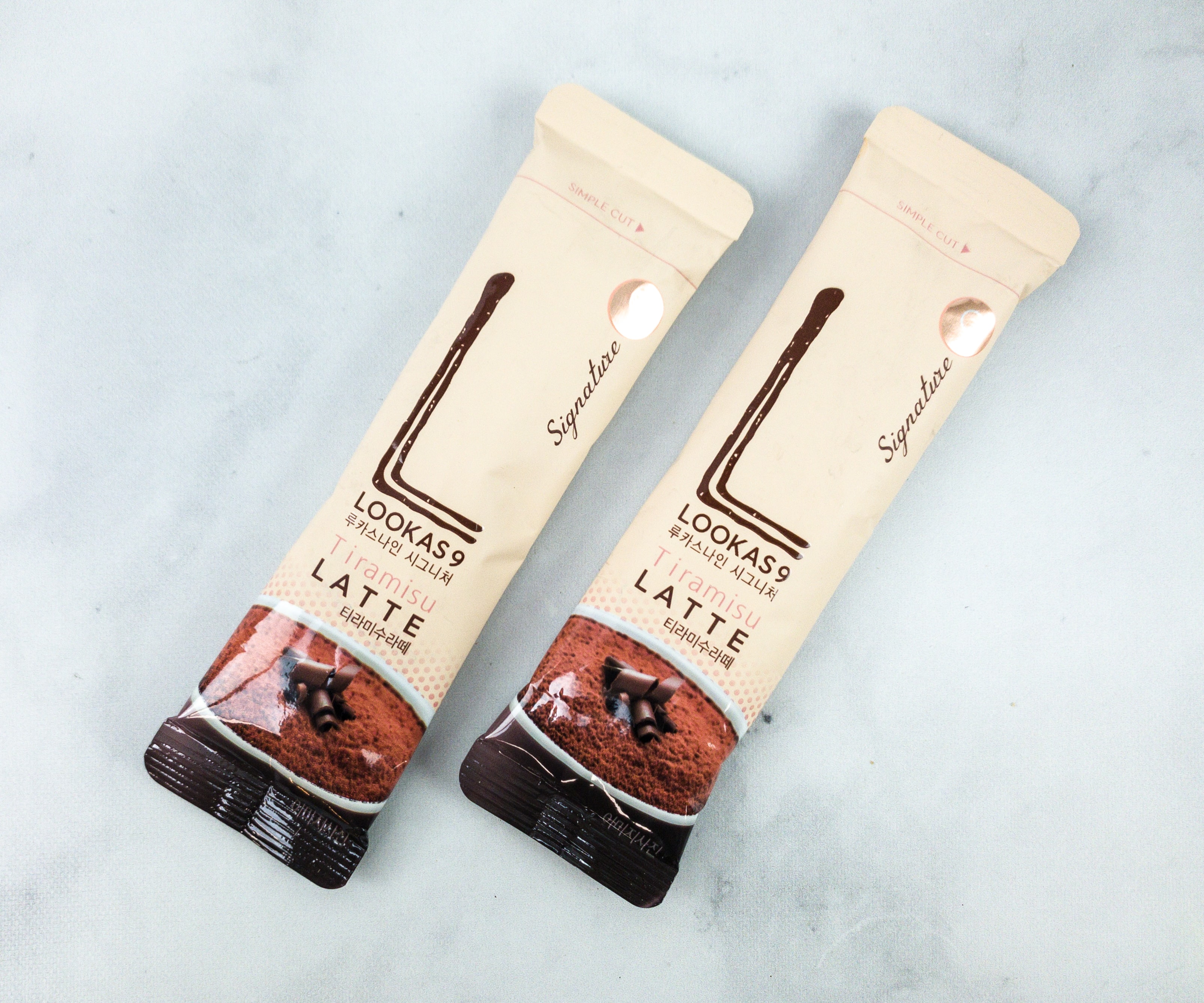 Lookas 9 Tiramisu Latte. We got 2 sachets of this instant tiramisu latte. It's the Koreans' take on the classic Italian dessert and all you have to do is add hot water to enjoy it. This is a perfect alternative if you miss your favorite cafe drink.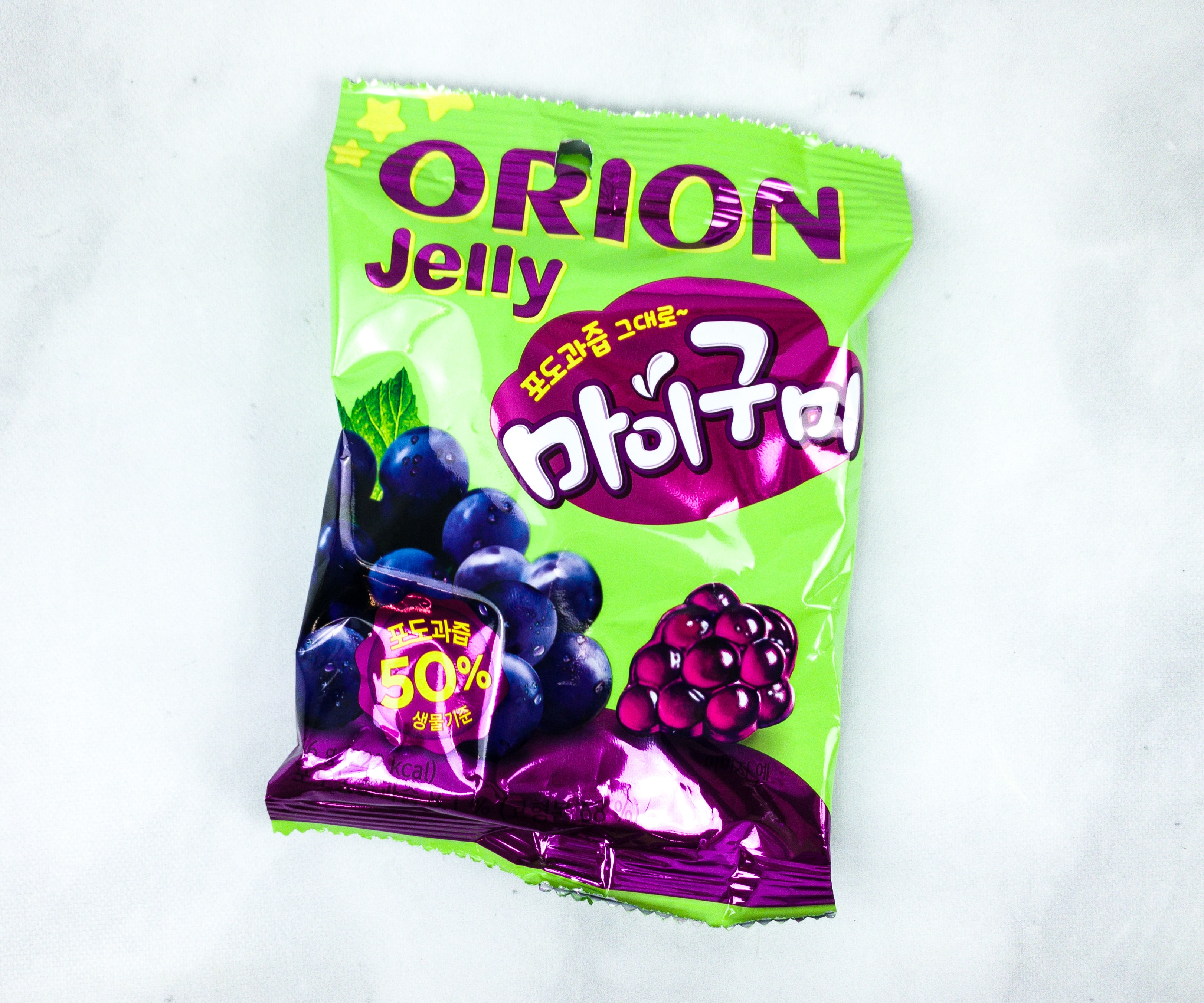 Orion My Gummy Grapes. It's a pack of grape-flavored gummy candies! It didn't disappoint because each piece is loaded with flavor. They were juicy, sweet, and refreshing, just the perfect treat to enjoy on a summer day.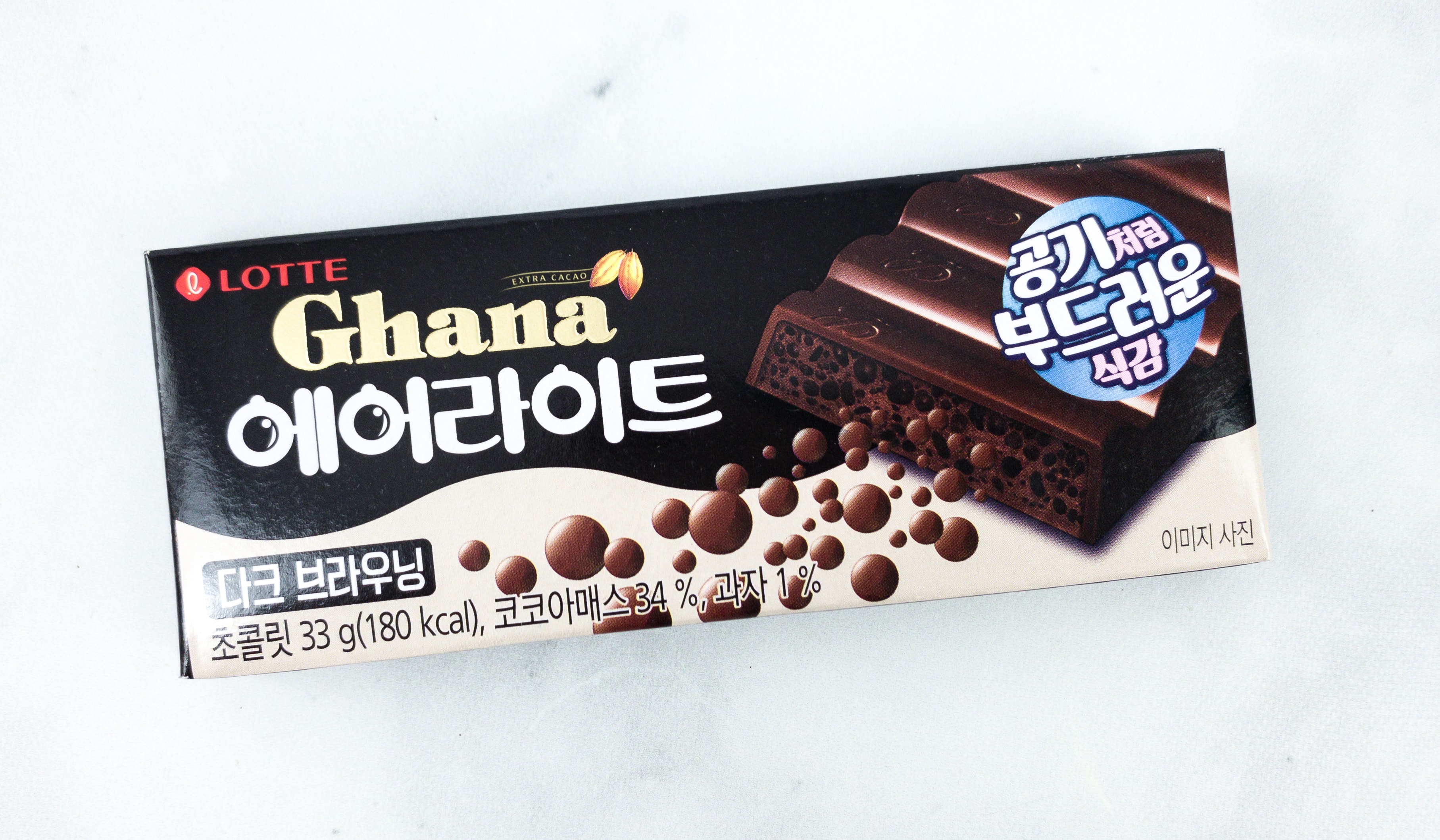 Lotte Ghana Airlight Bar. As the name suggests, this chocolate bar is light and airy. We have the dark brown variant which has a rich chocolate taste. It melts in the mouth and it's so good! The bar has sections so you can easily break them into smaller pieces for sharing.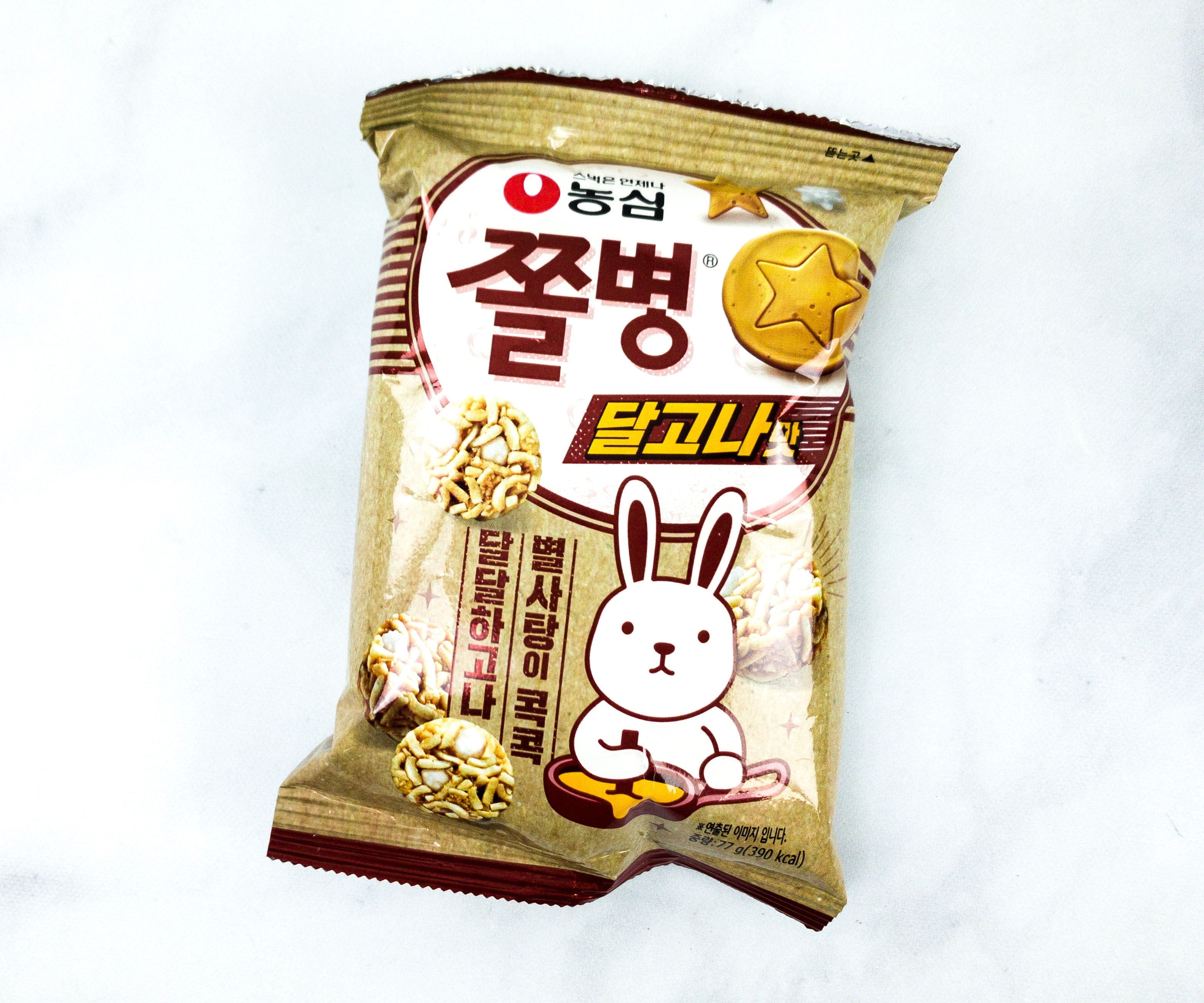 Nongshim Jjolbyeong Dalgona. This snack is basically made with dry ramen bits and shaped into bite-sized circular pieces. It's available in different flavors, and the one featured in the box is dalgona! Yes, dalgona, the frothy coffee that became an internet craze recently. It's a pretty odd combination, but if you love the dalgona drink and you're looking for a sweet treat, you'll also probably love this one.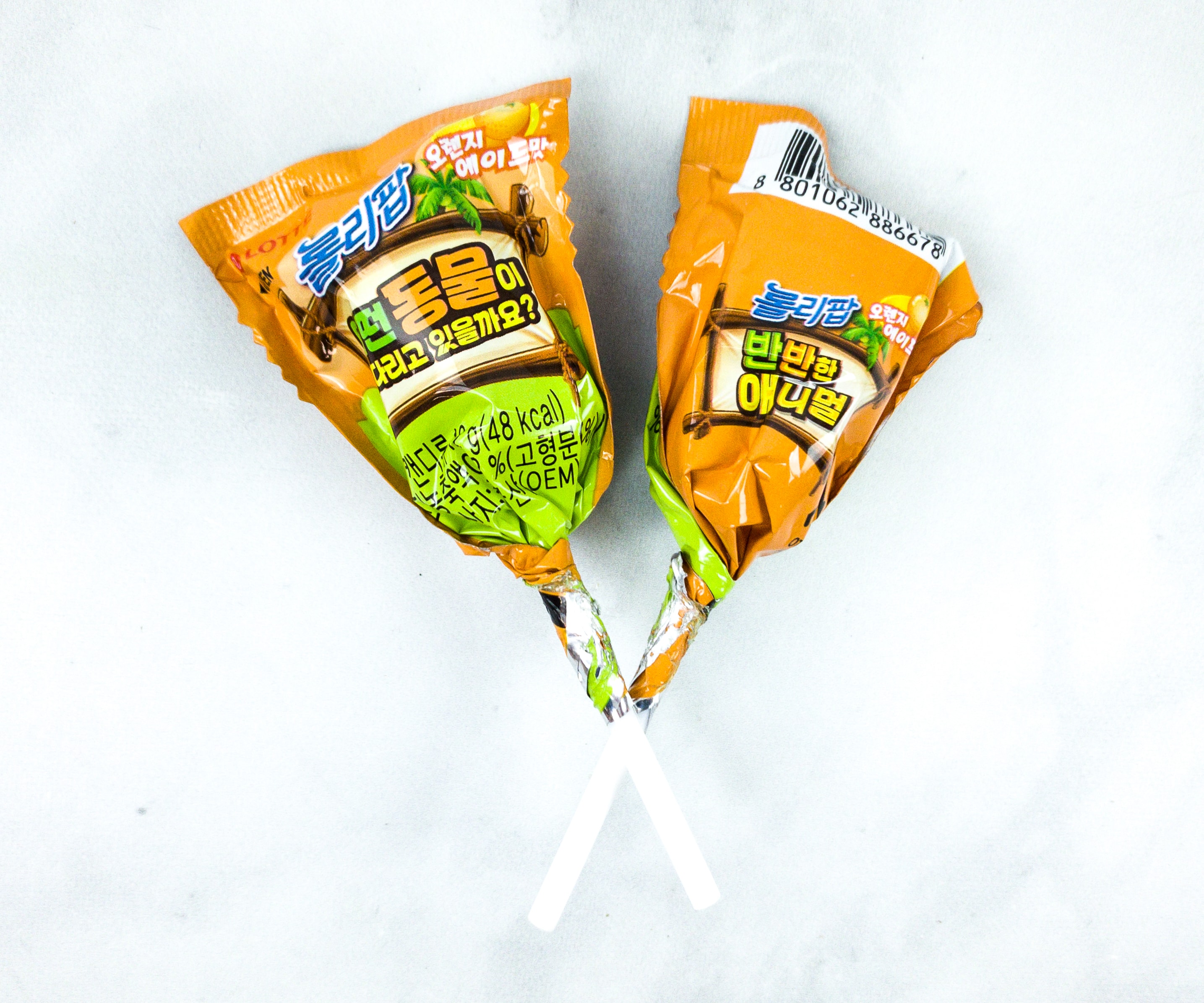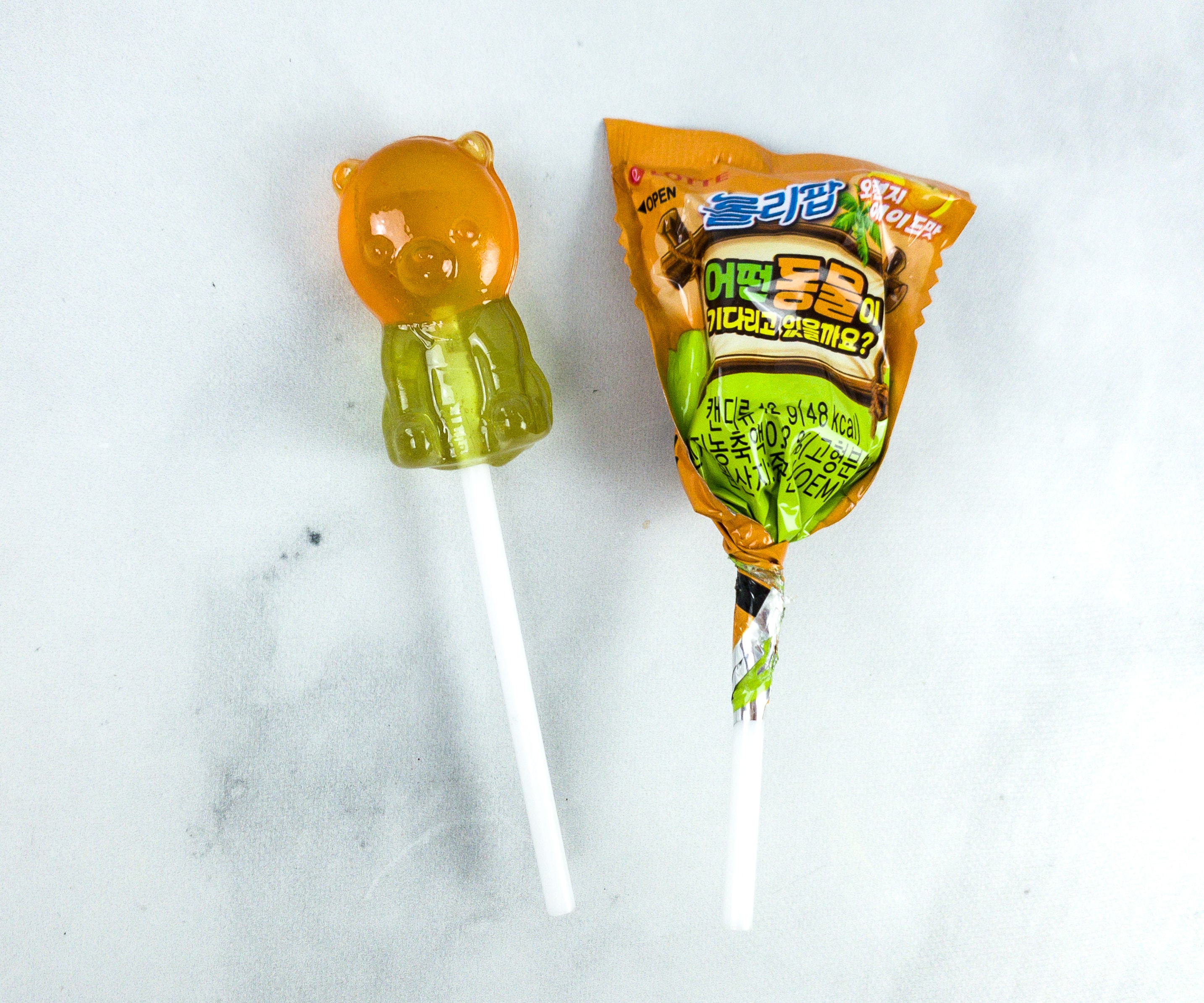 Lotte Animal Lollipop. This one is for the kids and kids-at-heart! There are 2 animal-shaped lollipops in the box, perfect if you want a quick sugary treat. We opened one of them immediately and we got a bear!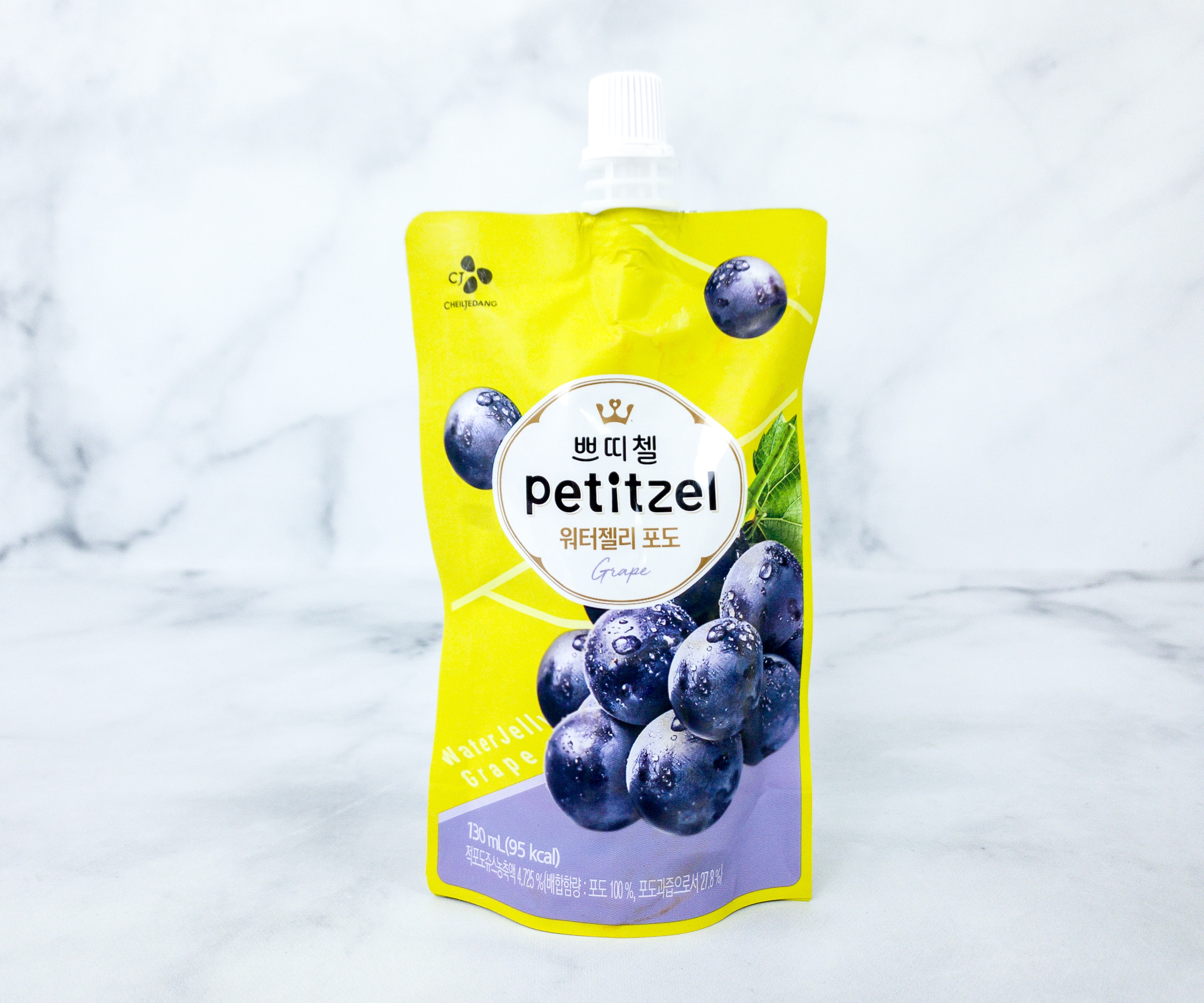 Petitzel Water Jelly Grapes. We got another grape-flavored product in this box and this time it's a fruit jelly drink! It's pretty sweet and the soft jellies were refreshing. Also, it's easy to drink and enjoy anywhere as the pack comes with a twist cap.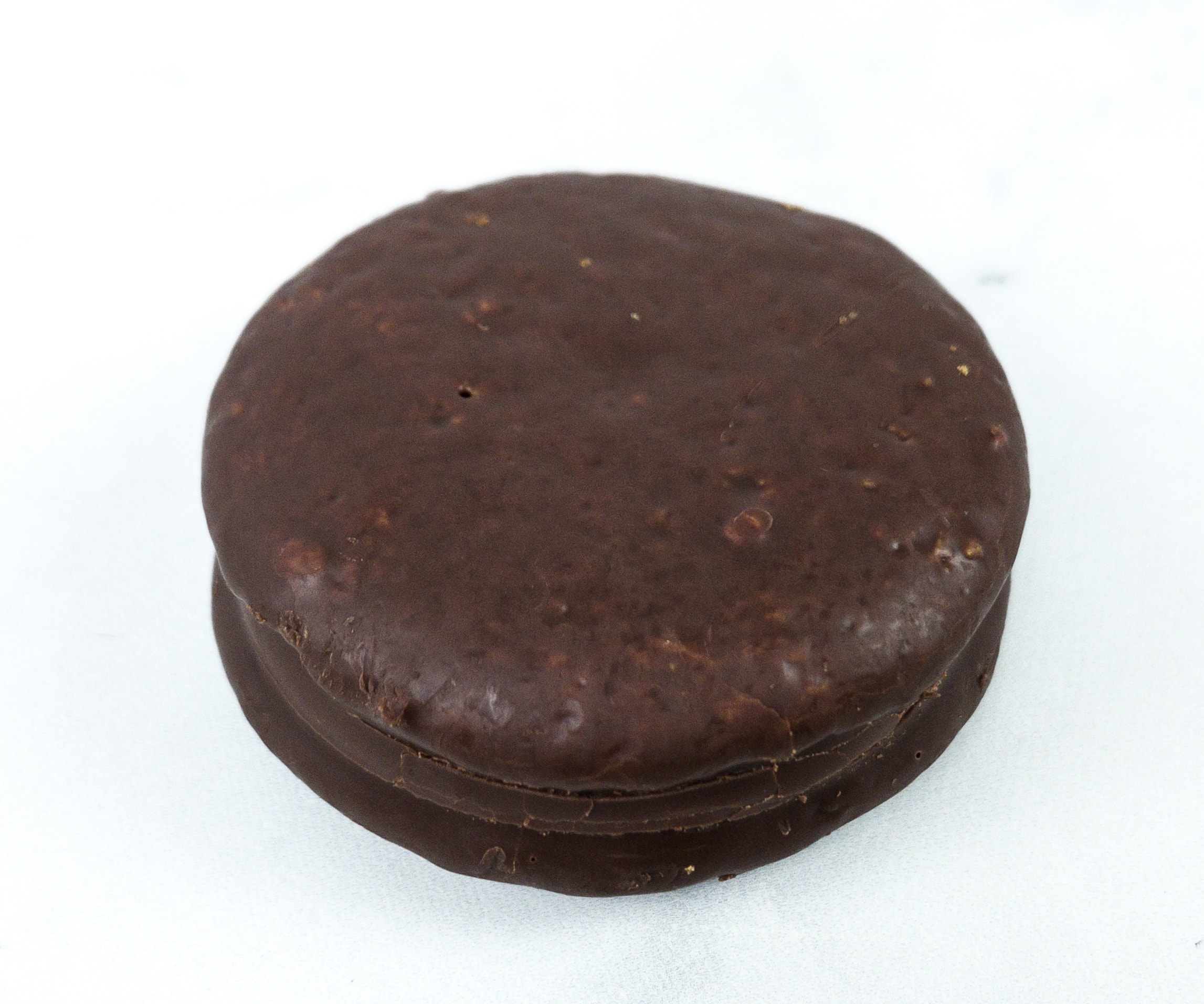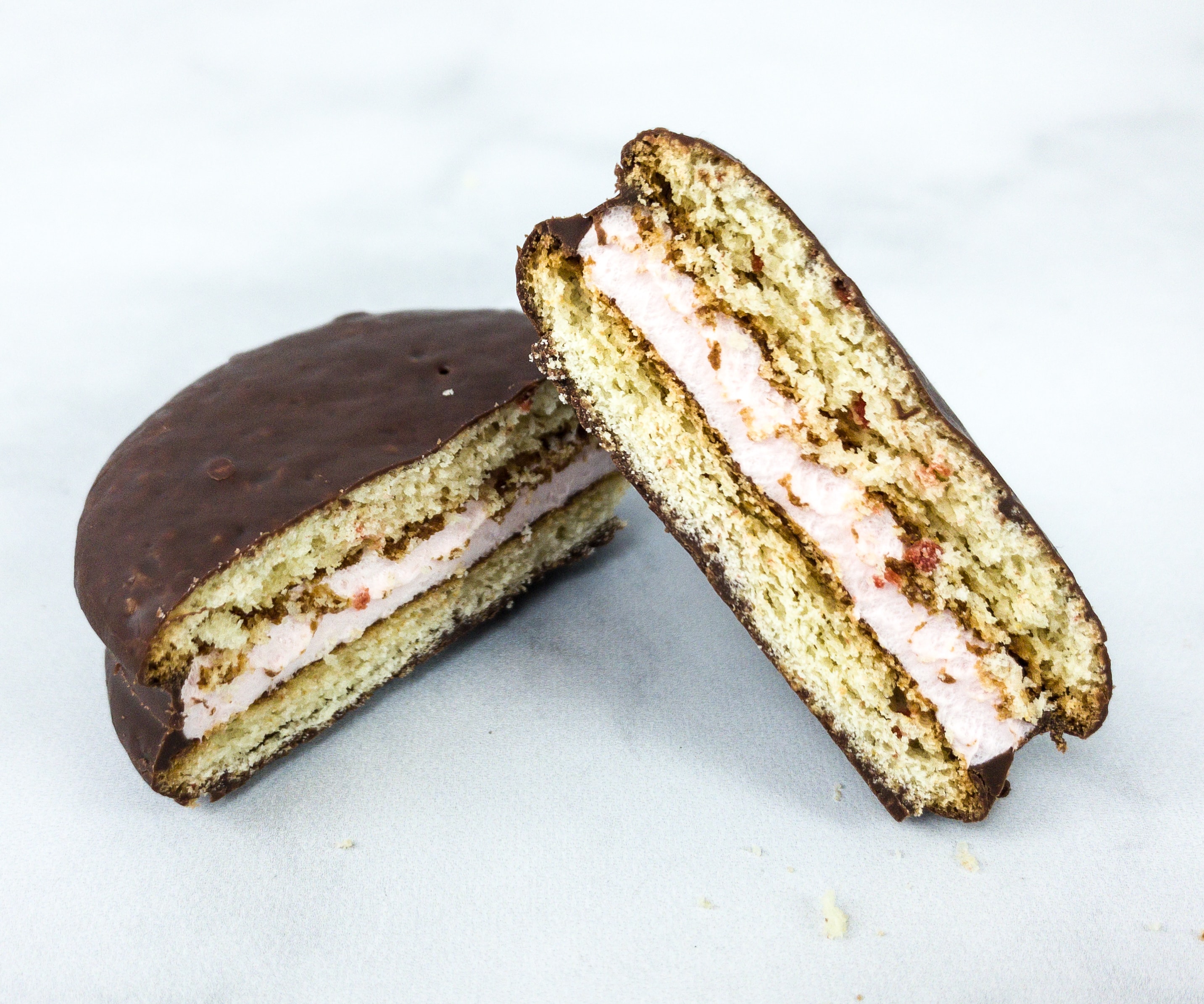 Limited Edition Choco Pie Strawberry. The classic Korean favorite snack is given a new twist! In this limited edition choco pie, the filling is infused with strawberry flavor, giving it that sweet, tangy, and fruity kick. As always, the cake itself was soft and moist. The rich chocolate coating is also perfect! There were 2 of these limited edition snacks in the box and we can't help but crave more because they're just too good!
Orion Hotbreak Mini-size. We got two pieces of these mini-sized chocolate bars! Although small in size, they were tasty and chewy. Each bar has a wonderful combination of almonds, peanuts, and chocolate bits in the soft nougat center. This somehow reminds me of Snickers bars!
We had fun trying out this month's snacks from Snack Fever! There were snacks that are new to us like the dried ramen bites, plus snacks with a twist like the strawberry choco pie. This month's box also had a nice mix of snack flavors, including sweet, chocolaty, savory, and fruity! It's always a fun experience getting to know Korea through their yummy snacks! This box is indeed perfect for Korean fans and even snack lovers in general!
Have you tried Snack Fever?