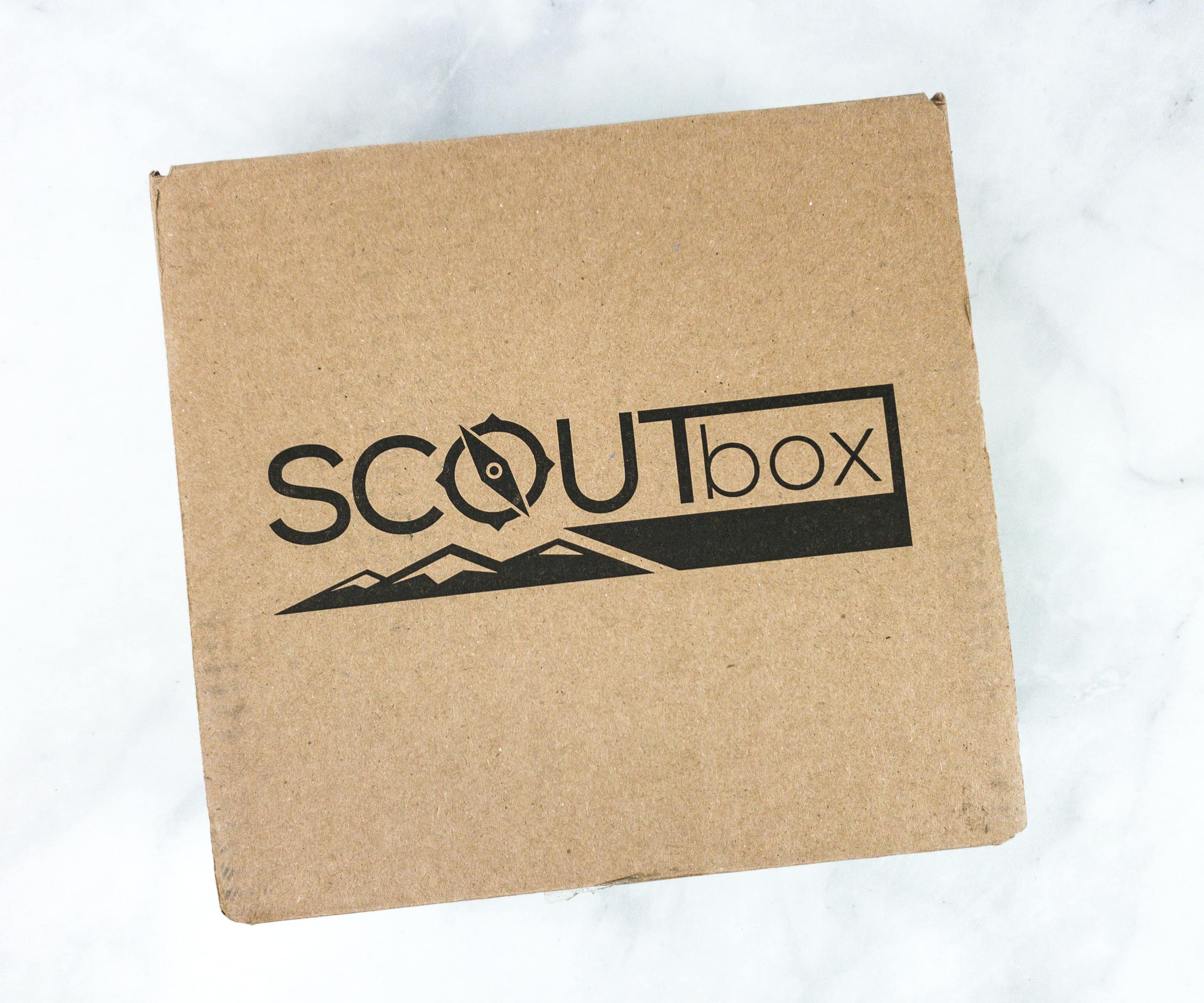 SCOUTbox is a monthly box subscription that delivers items from a variety of outdoor and adventure retailers around the world. Contents usually include outdoor gear, hiking/camping accessories, equipment, snacks, educational guides, and other resources, all delivered right to your door.
DEAL: Get $8.88 off your first subscription box! Use coupon code HELLO888.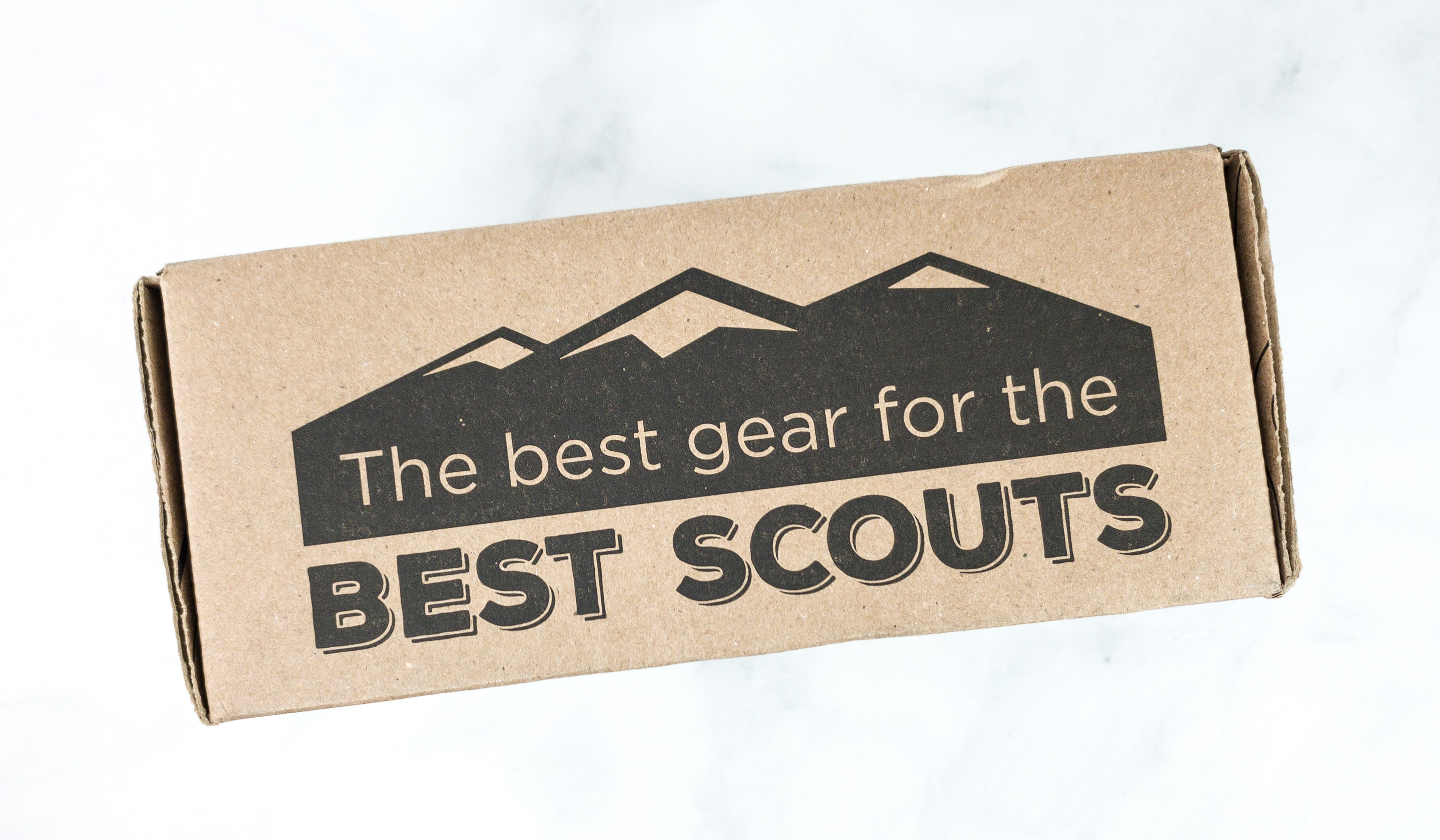 The print on the side of the box says "The best gear for the BEST SCOUTS".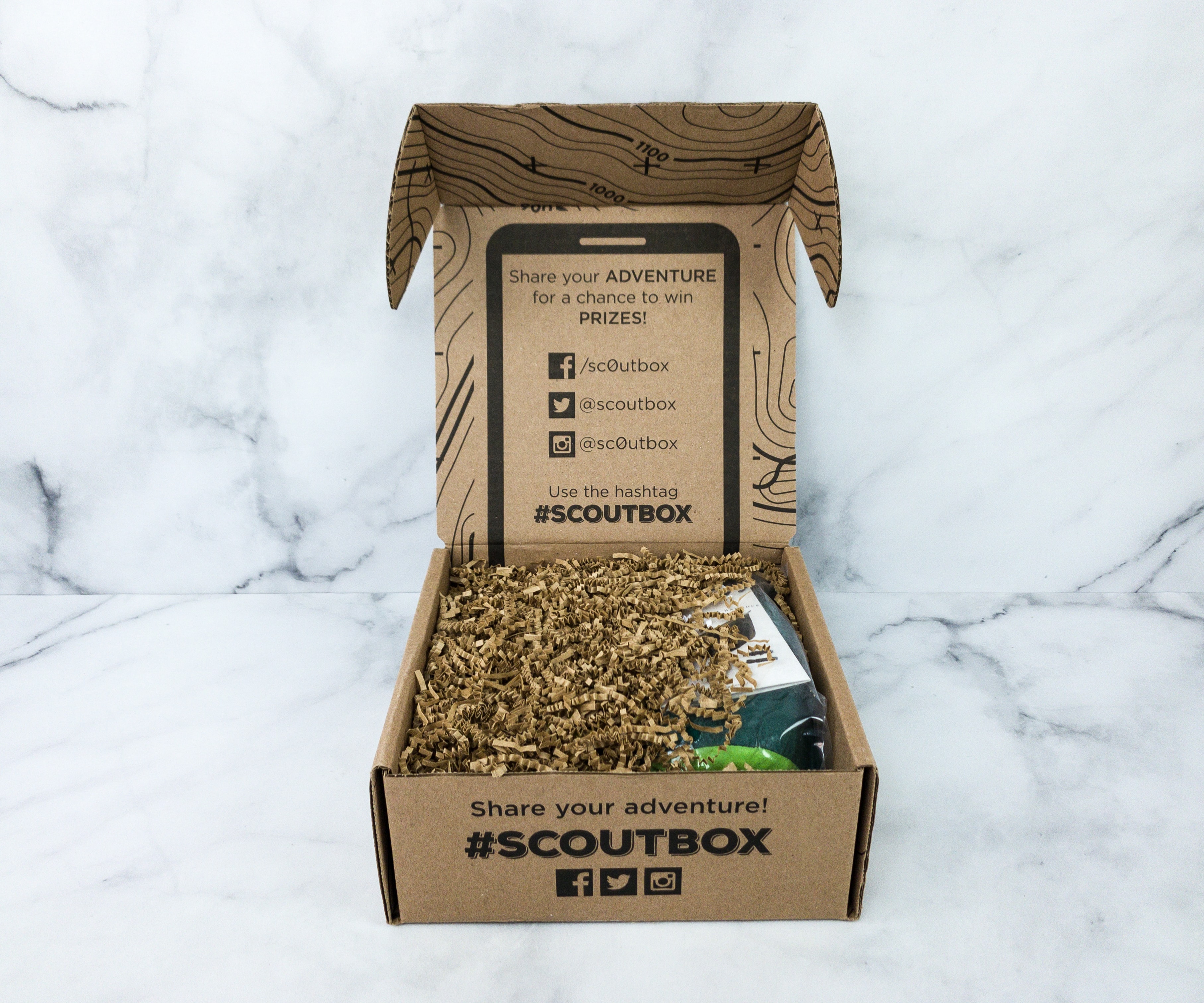 The items arrived in a brown box covered with brown squiggles.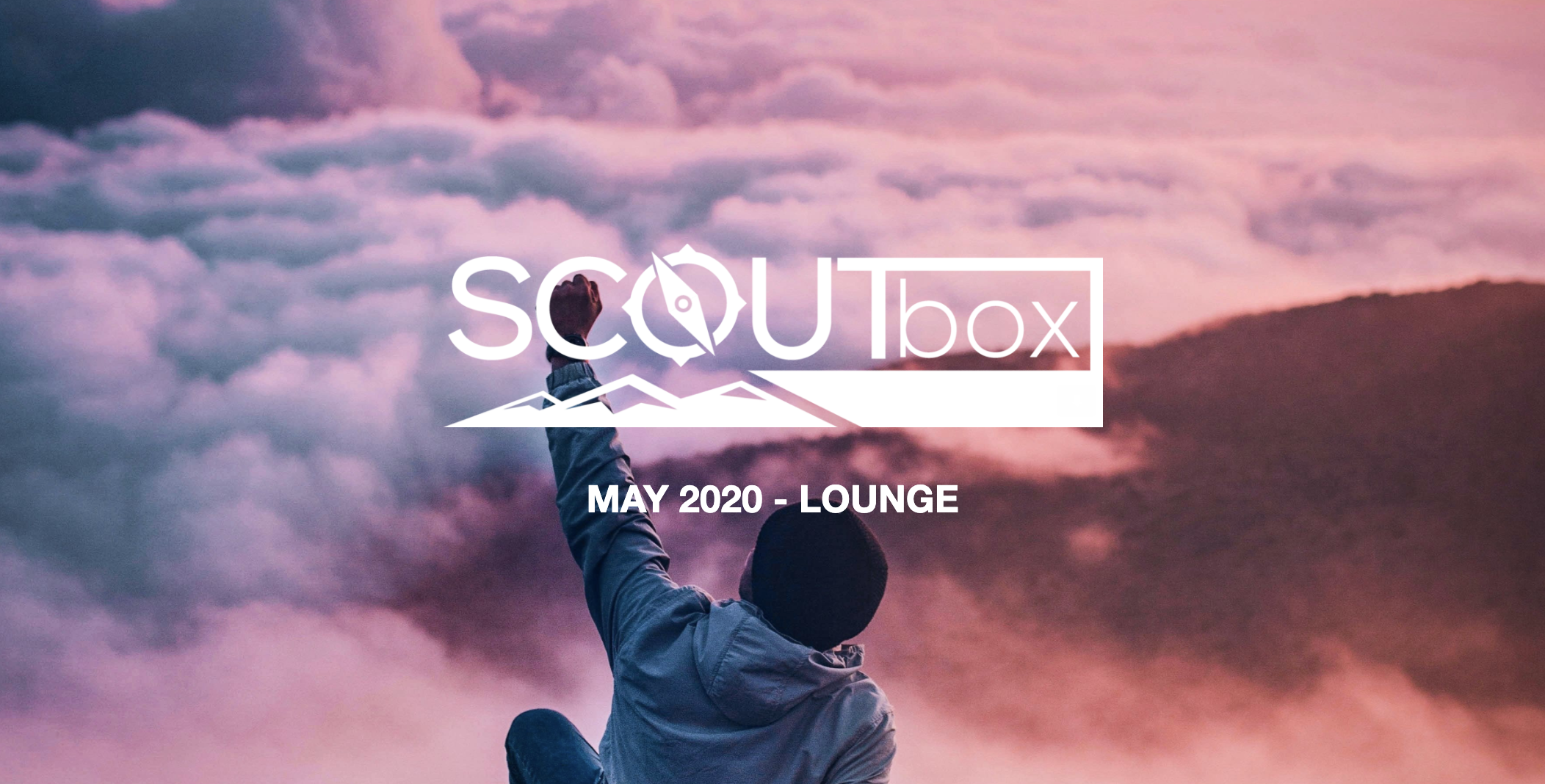 This month's theme is Lounge.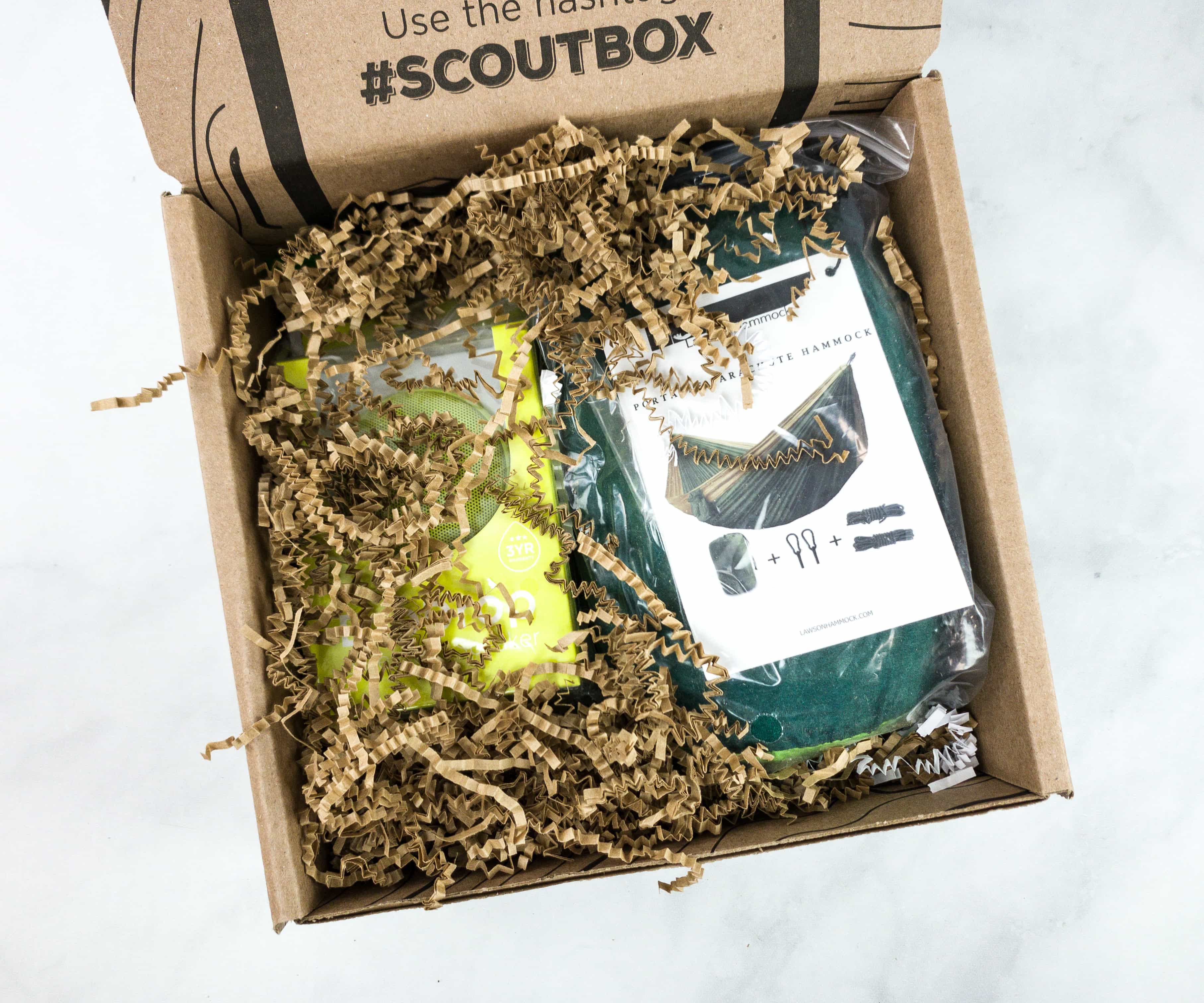 This month's box doesn't include an info card but they sent me an e-mail that lists all the items inside.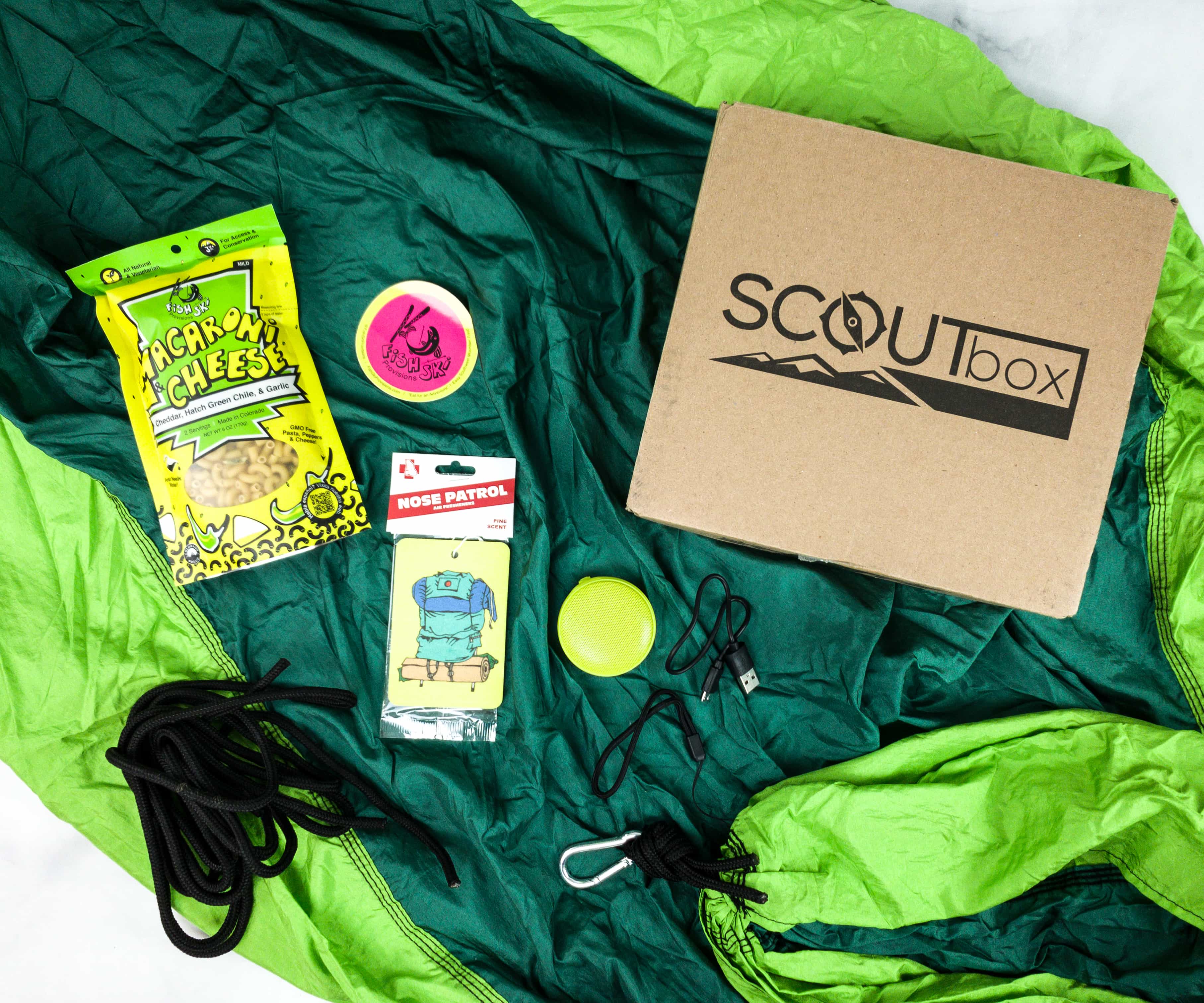 Everything in my May 2020 SCOUTbox!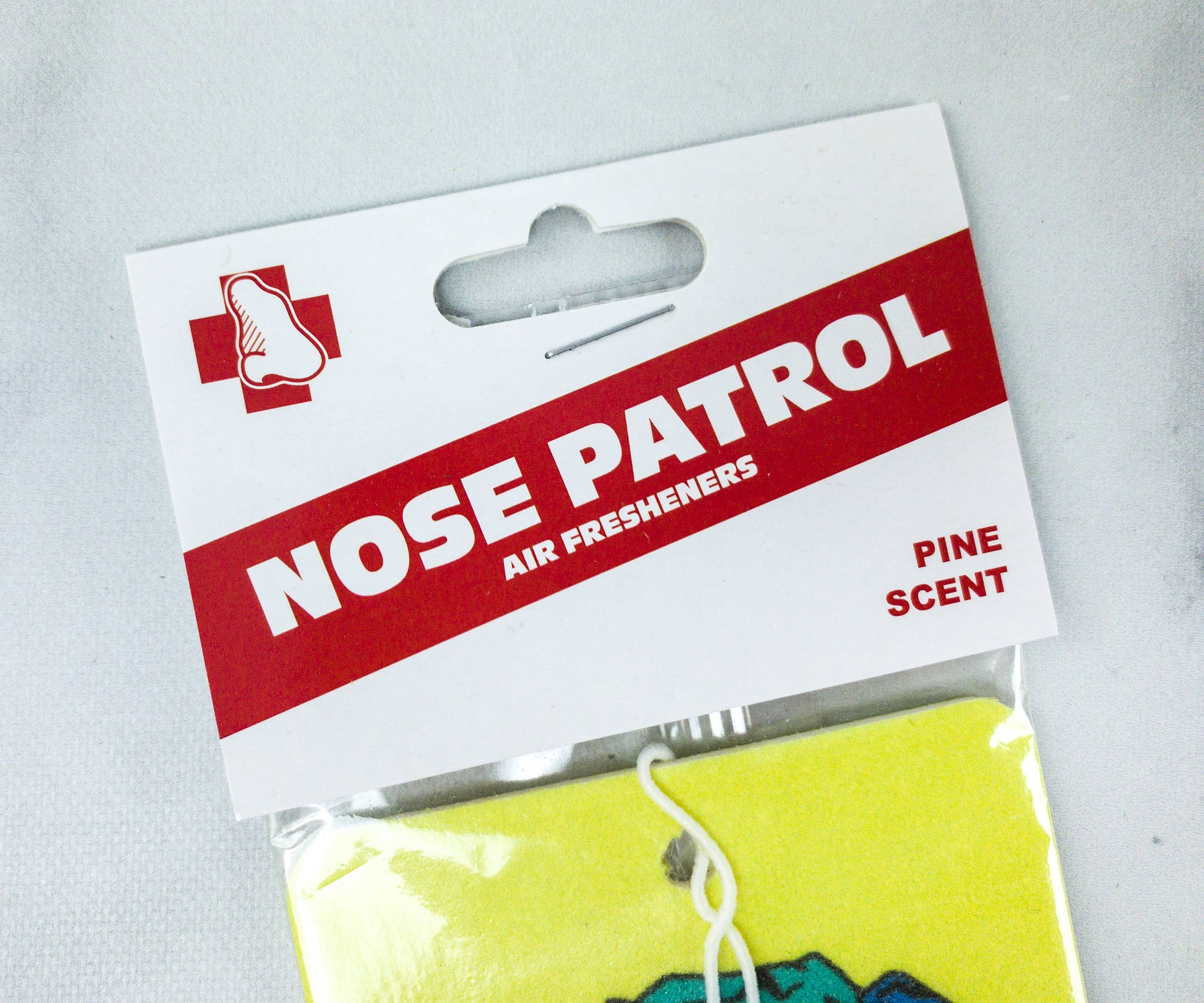 Nose Patrol Air Fresheners Pine Scent ($5) Adding a fresh, new smell to our car is this pine-scented air freshener! It's made in the USA using essential oils.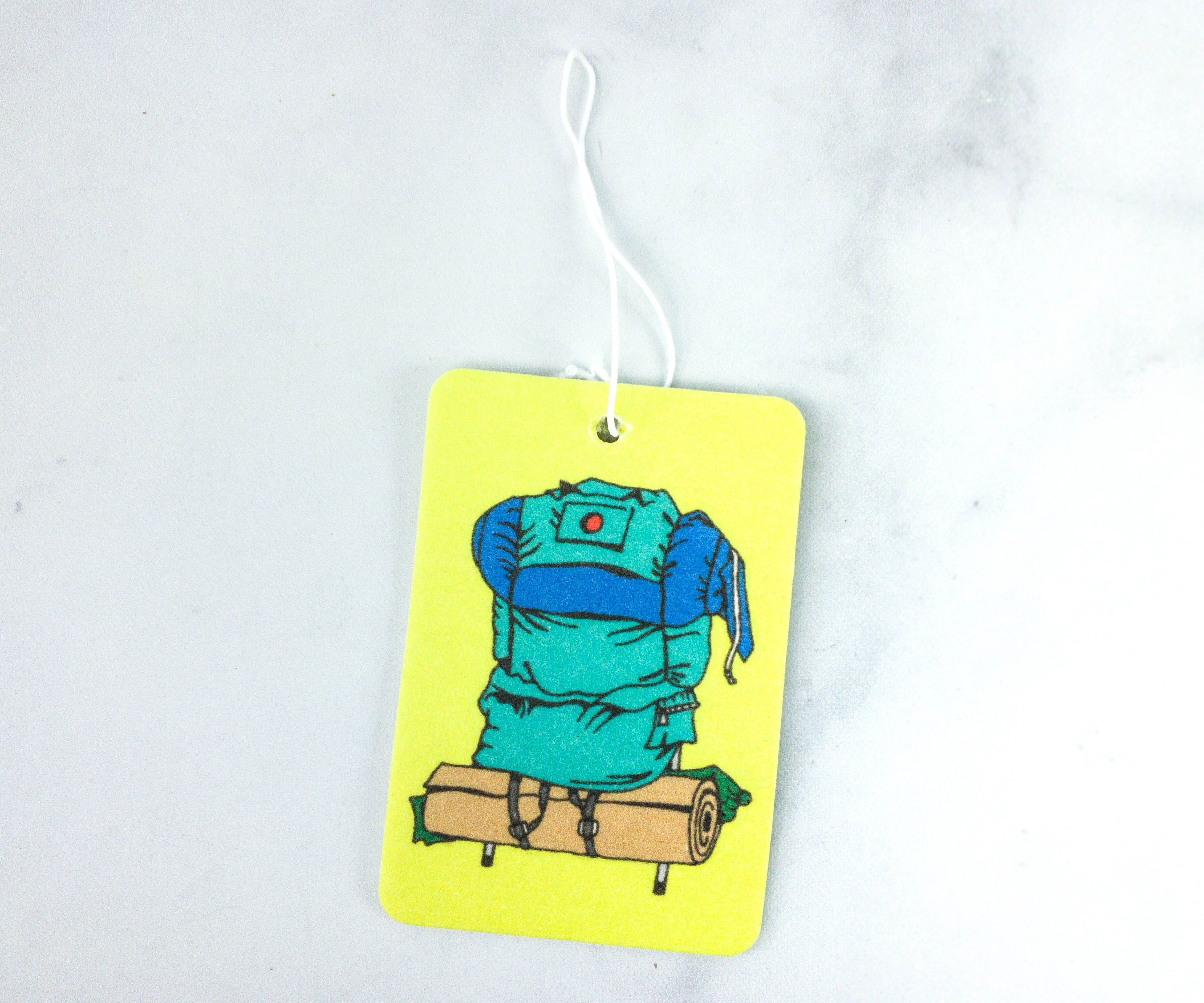 It's even eco-friendly because it uses pre-consumer recycled paper on the body of the air freshener and vegetable-based ink for the design.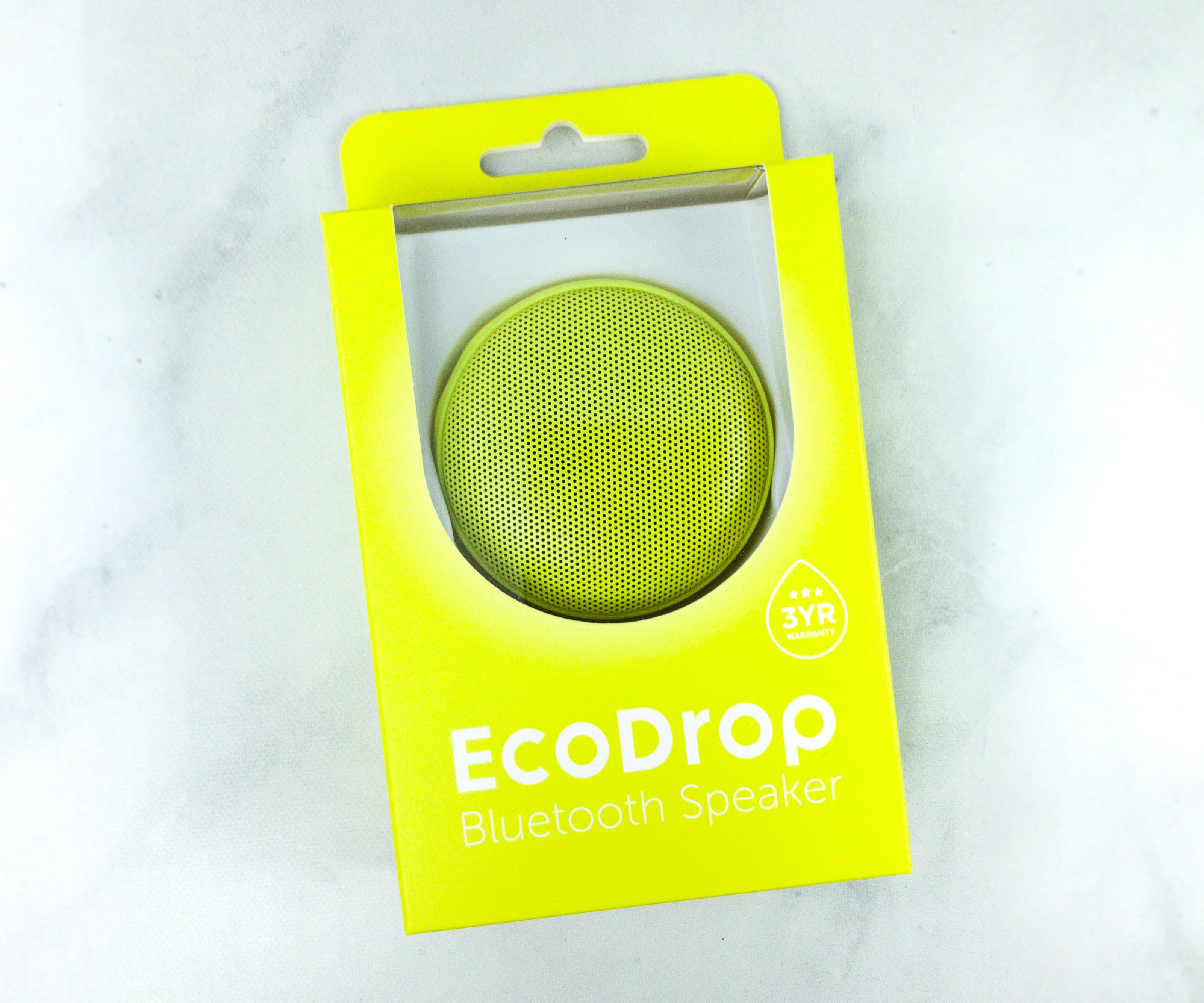 Eco Drop Bluetooth Speaker ($19.99) Lounging around is always better when there's music! This Bluetooth speaker makes it easy for us to bring some music anywhere we go.
The speaker is splash-proof and designed specifically for outdoor use, so you don't have to worry about taking it on adventures!
The kit includes a carry strap, USB cable, and the yellow-colored, circle-shaped Bluetooth speaker!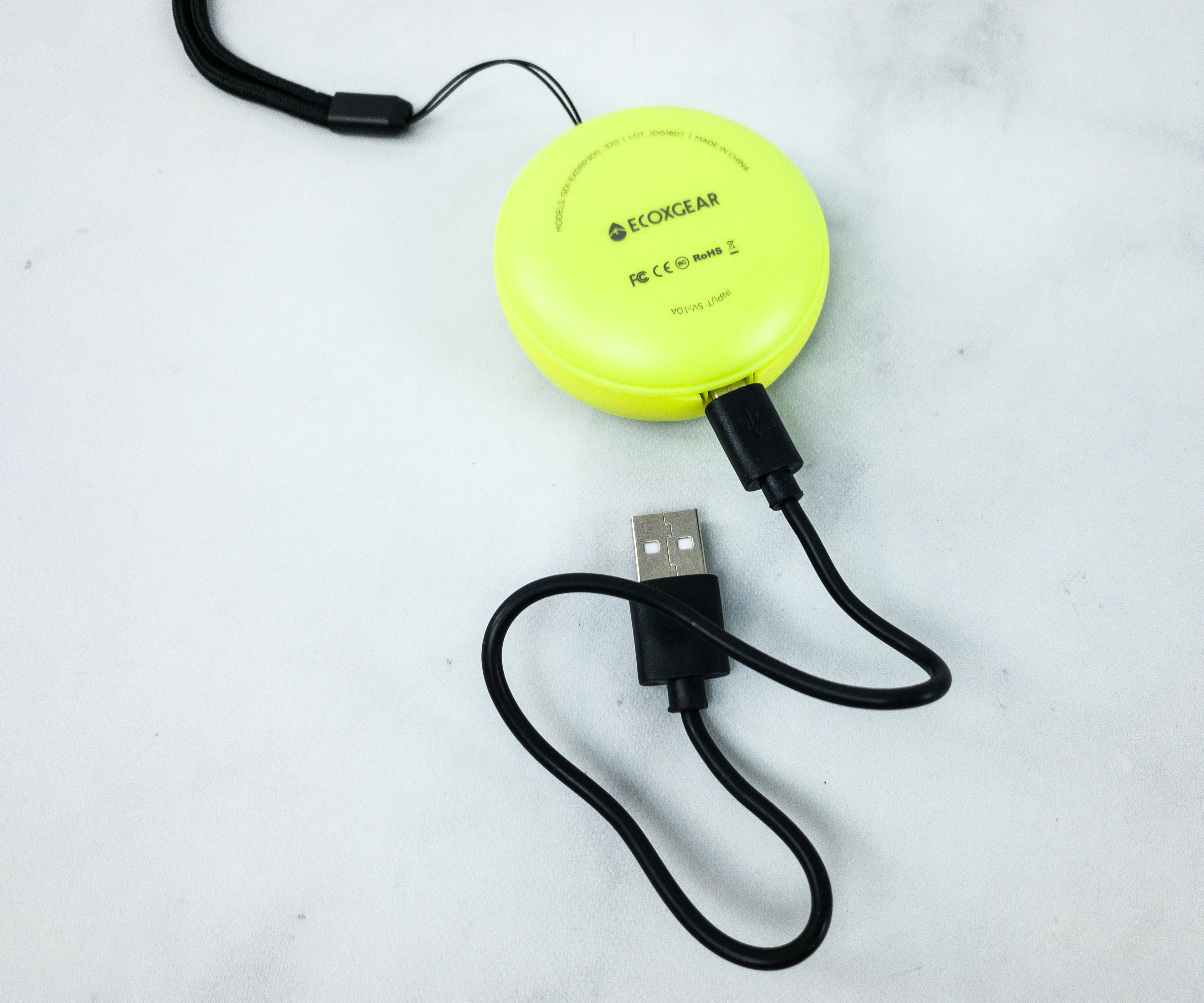 This speaker features the Bluetooth 4.2 version, allowing you to easily connect with any device at a range within 32-feet. Its 2.5-inch diameter makes it very handy that you can easily slip it in your bag or in your pocket.
Fish Ski Provisions Macaroni Cheese ($5.75) It's possible to enjoy delicious mac and cheese even when outdoors! We received a bag of these all-natural, GMO-free, and vegetarian ready-to-cook mac and cheese made with cheddar, hatch green chile, and garlic flavor.
To make our own delicious mac and cheese, all we need to do is to boil 2 cups of water with the pasta and peppers. Once all the water is absorbed, add the cheese and spice mix, stir vigorously, and dig in!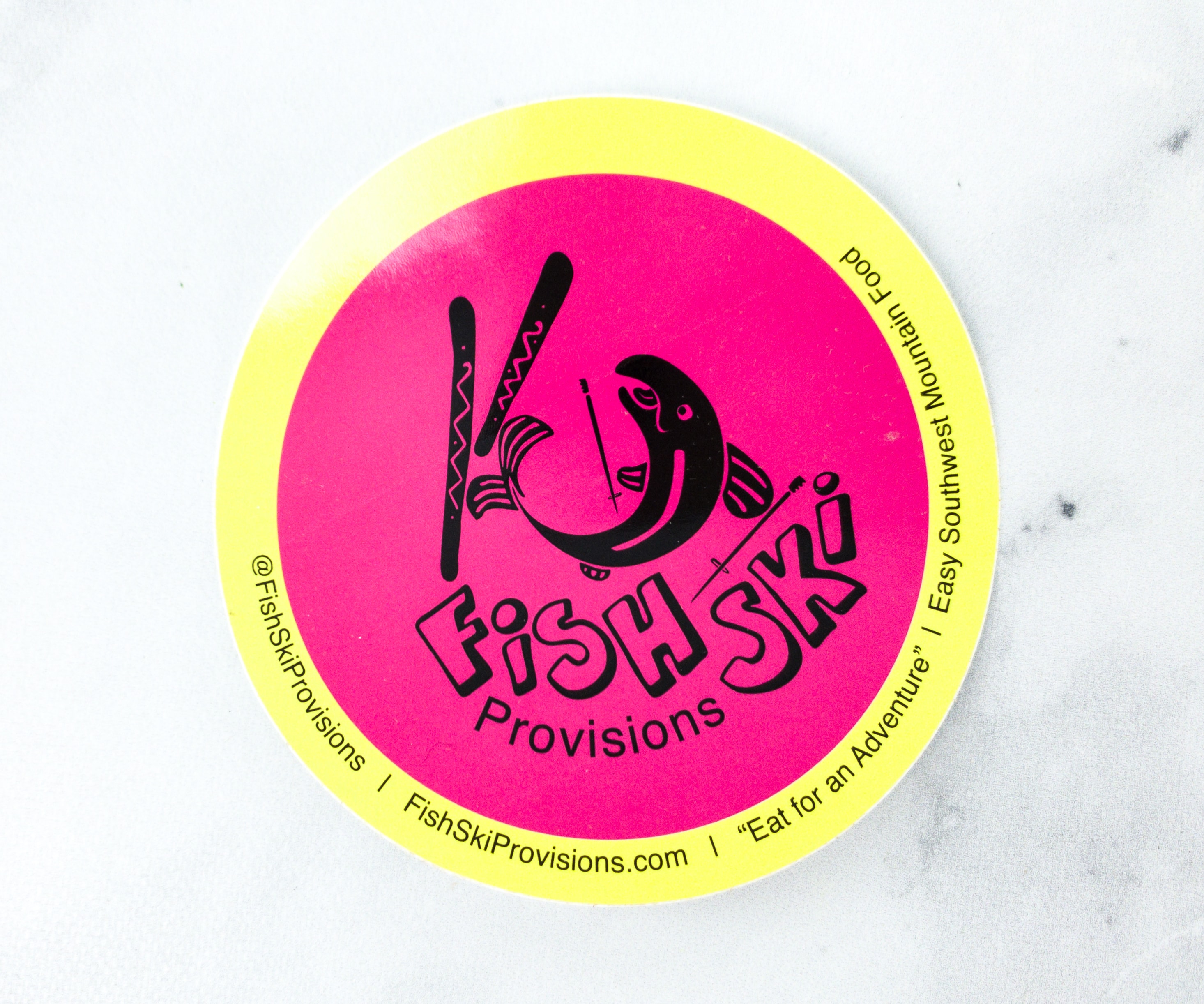 They gave us an exclusive Fish Ski Provisions sticker badge!
They also gave us a sheet that contains a 15% off coupon for our next FishSki Provisions purchase!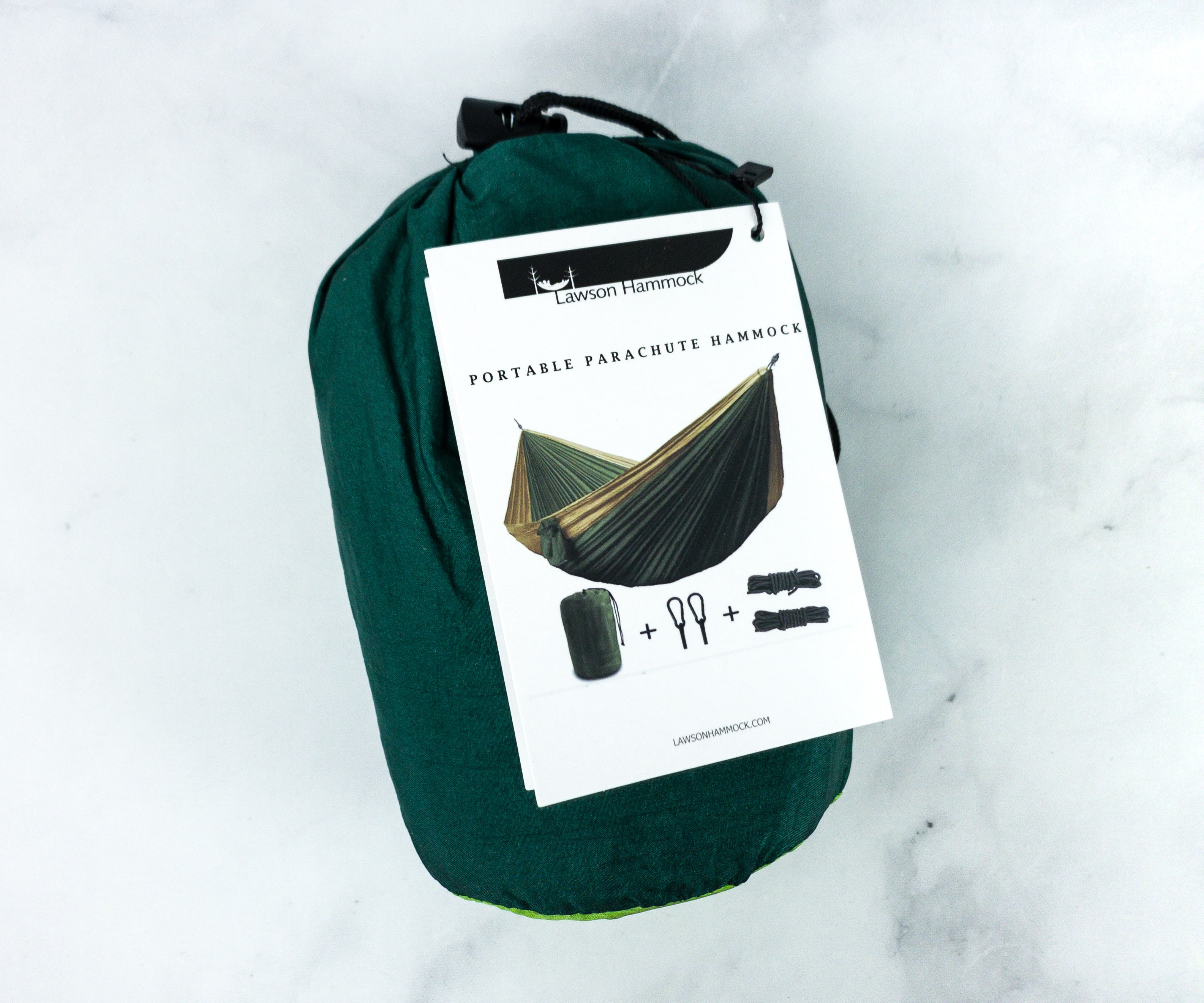 Lawson Hammock Portable Parachute Hammock. It's a 4-in-1 multi-functional camping tool that works as a tent tarp, camping blanket, raincoat, and even blanket! This kit comes with an exclusive booklet that features all the information you need to know about this amazing hammock.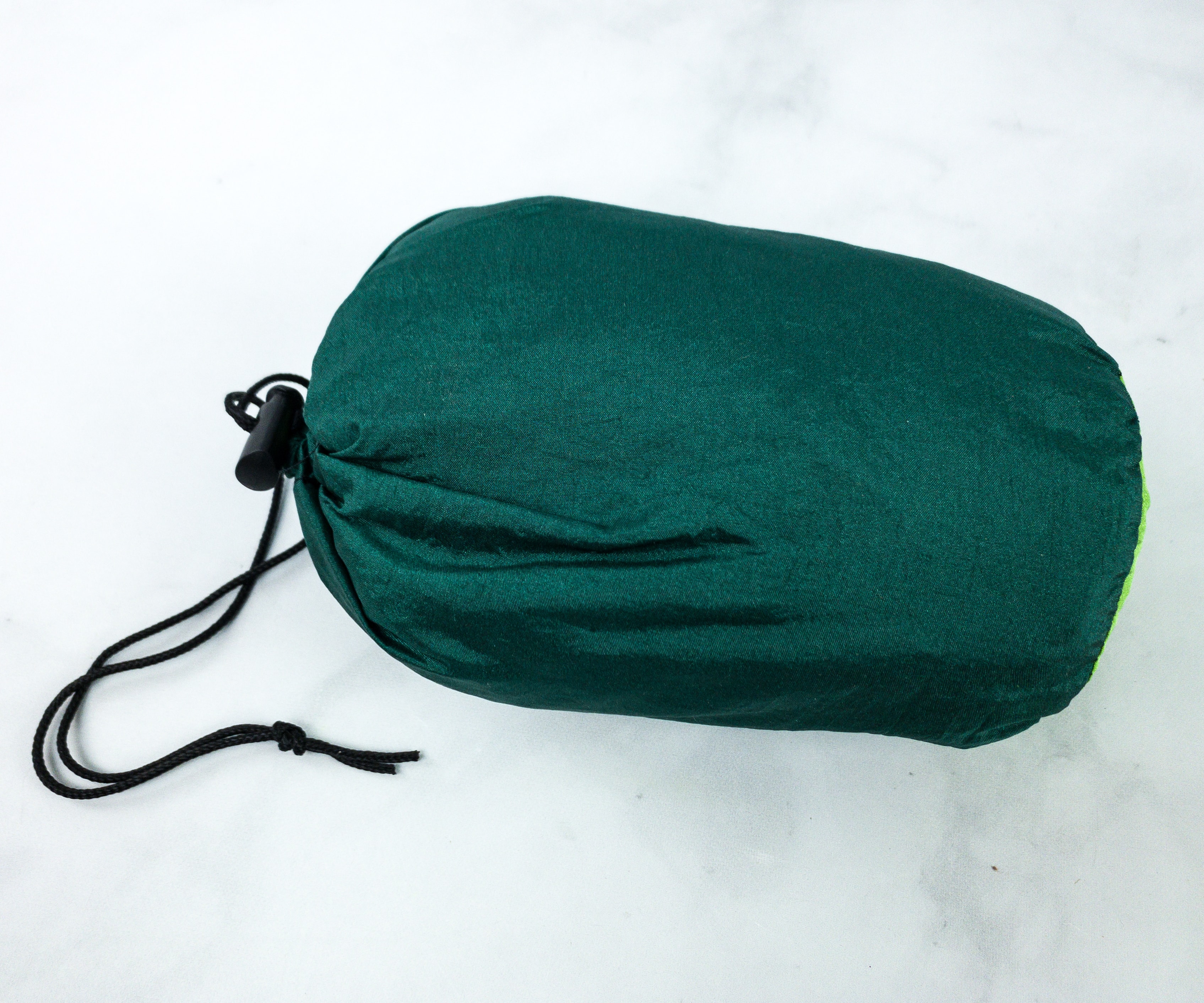 The hammock came in a green hand carry bag!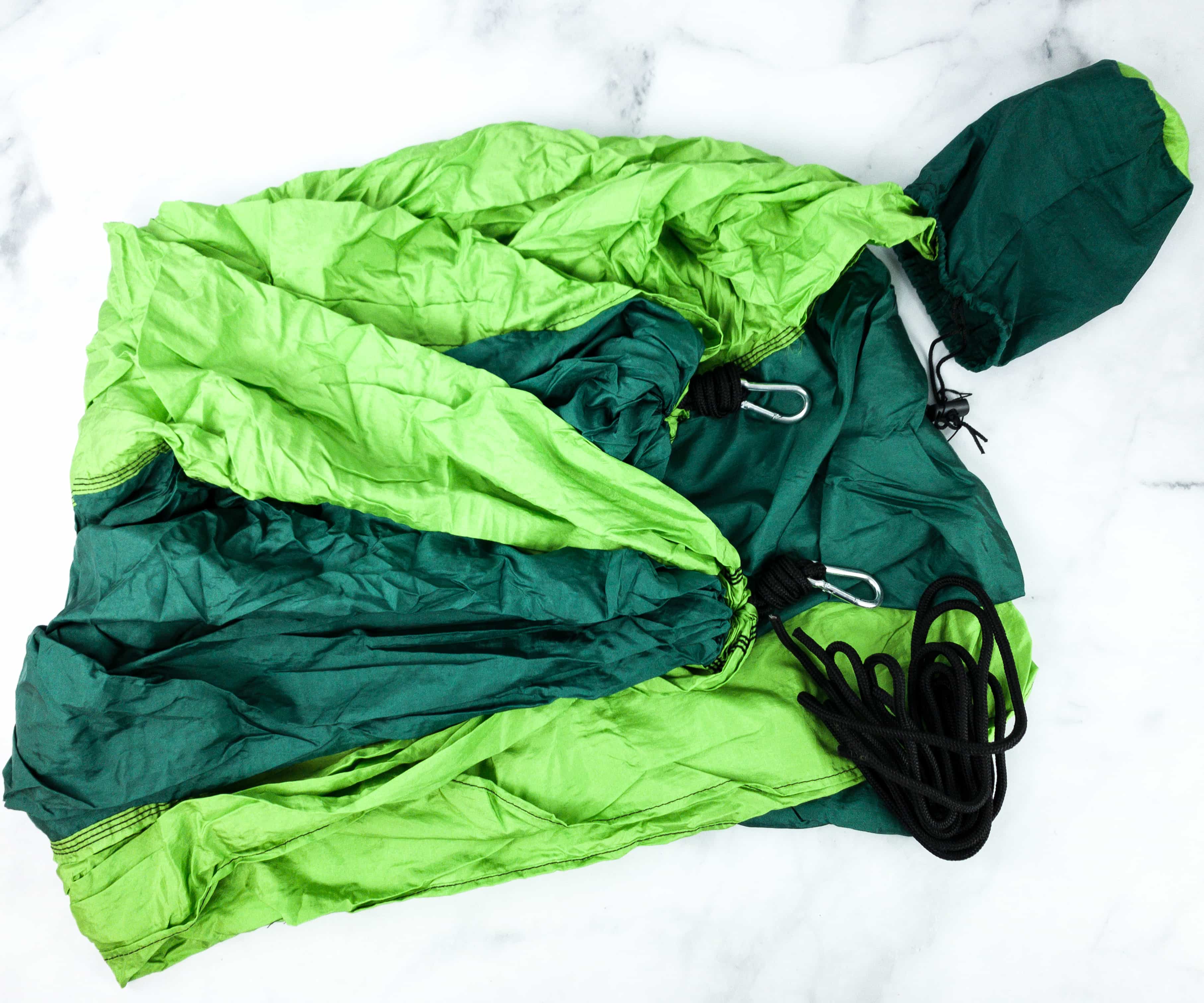 It's a built-in bag that is directly connected to the parachute hammock. We alos got a pair of stainless steel carabiners and 2 pieces of thick, 2-meter long ropes.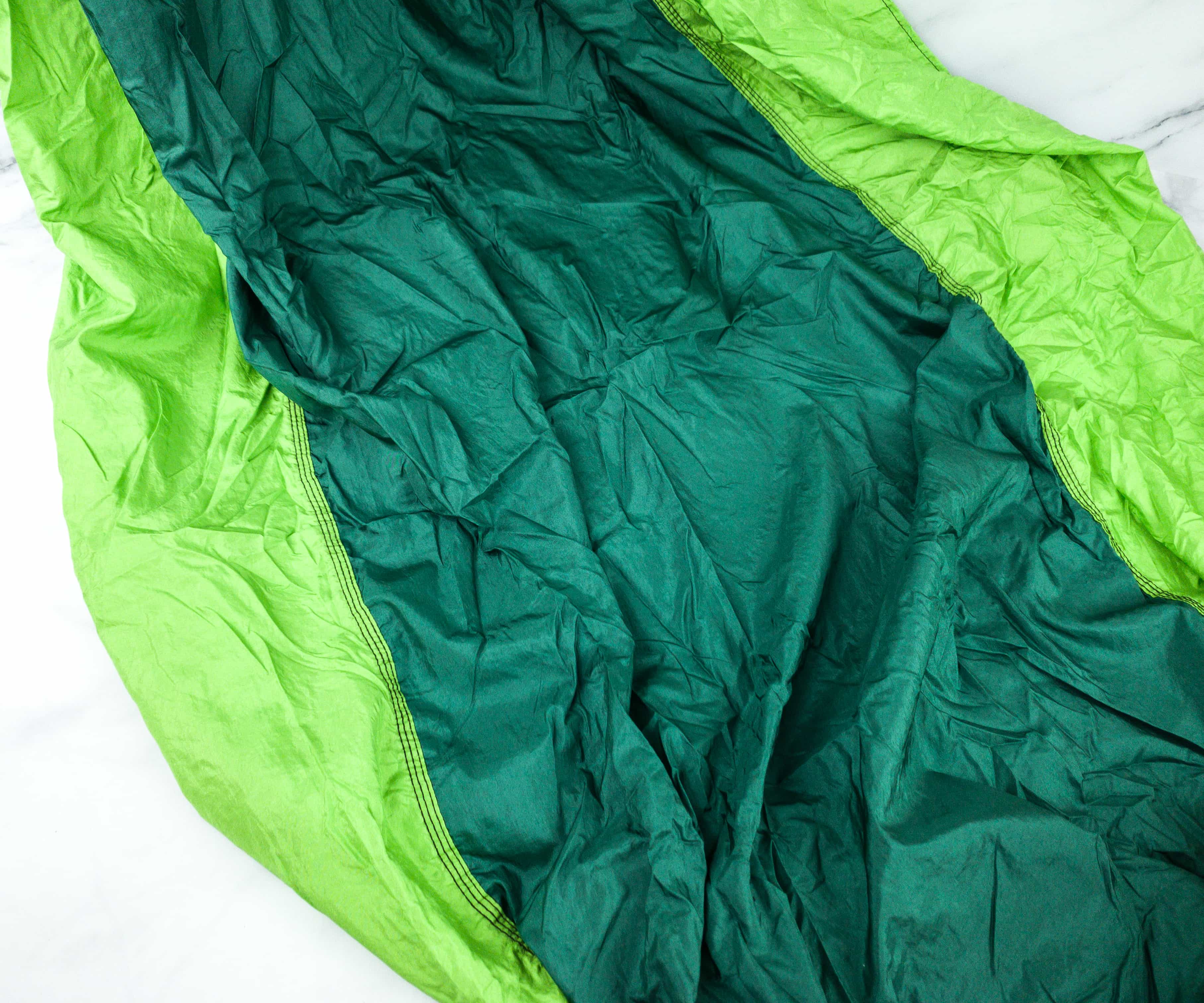 This hammock is made from premium-quality, highly durable 210-D nylon fabric with taffeta material, so it's waterproof and puncture-resistant. It also features a maximum carrying capacity of 500 lbs which is strong enough to accommodate 2 adults.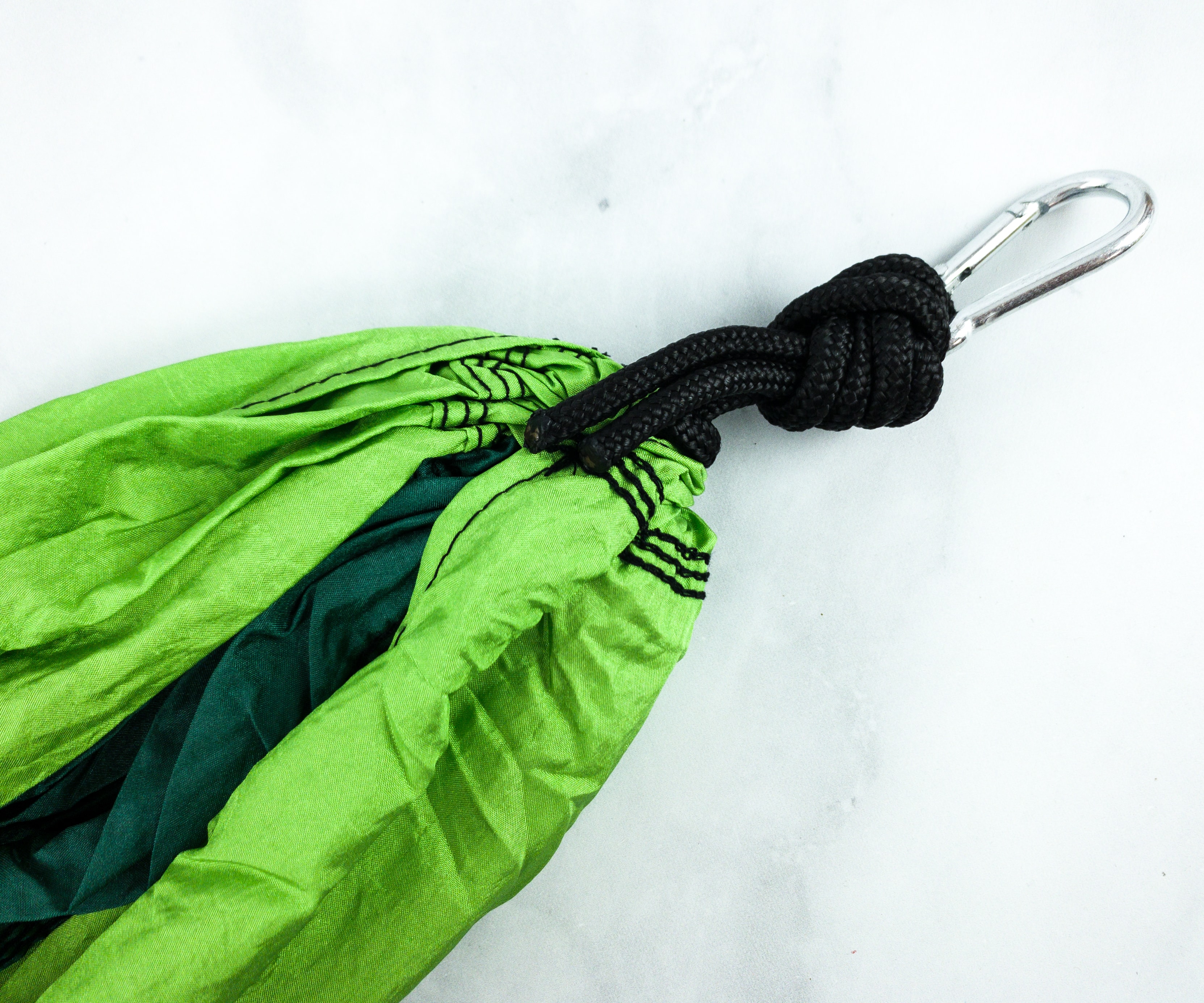 To use, simply tie the ropes on a sturdy post like poles or trunk of a tree, hook the carabiners, and enjoy! It is definitely a great tool to bring for camping, backpacking, and even when hiking!
Each box from SCOUTBox is always filled with useful items for outdoor adventures, but some of them are also useful even on regular days. This month, I got some pretty good items I can use for lounging around and my favorite is the portable hammock, since I am a fan of multi-functional items. Having this would definitely mean we have less reason to pack a lot of things – and now I'm ready to relax to the max! If you love going on outdoor adventures, this is surely the perfect subscription box for you!
What do you think of this month's box?