Pura Vida Jewelry Club sends an exclusive collection of artisanal jewelry to your door monthly! Each box includes at least 2 exclusive jewelry items (up to $60 value), like earrings, necklaces, rings, and more. They promise to send on-trend pieces, perfect for those who love trying out new accessories!
DEALS:
Get one month FREE with a 6-month subscription and three months FREE with an annual subscription! Deal applies automatically, just VISIT AND SUBSCRIBE.
Save 10% on anything in the shop. Use coupon code PVSAVE10. Subscription not included.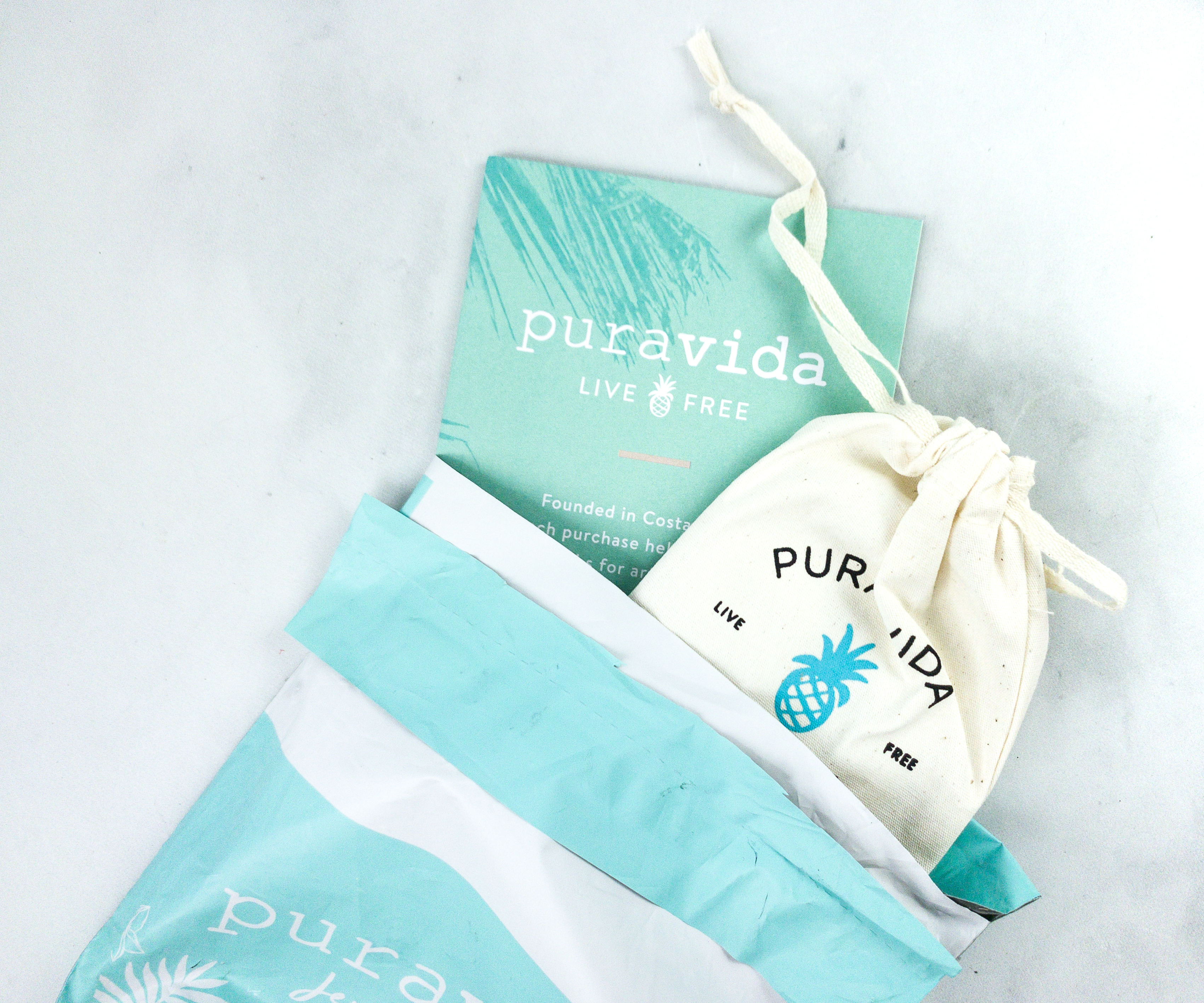 The contents of the package are peeking out!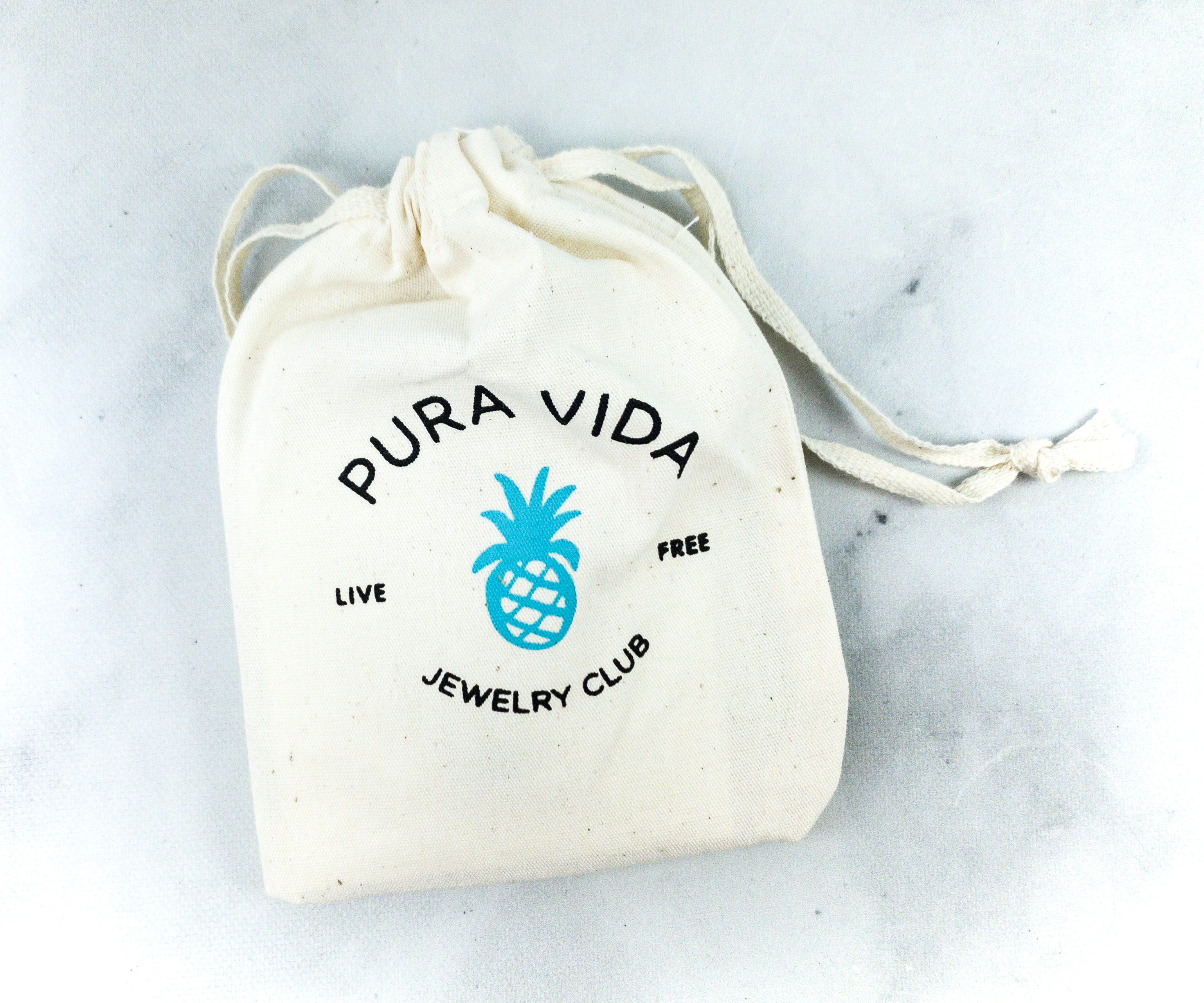 The jewelry pieces were packed in a simple canvas drawstring pouch.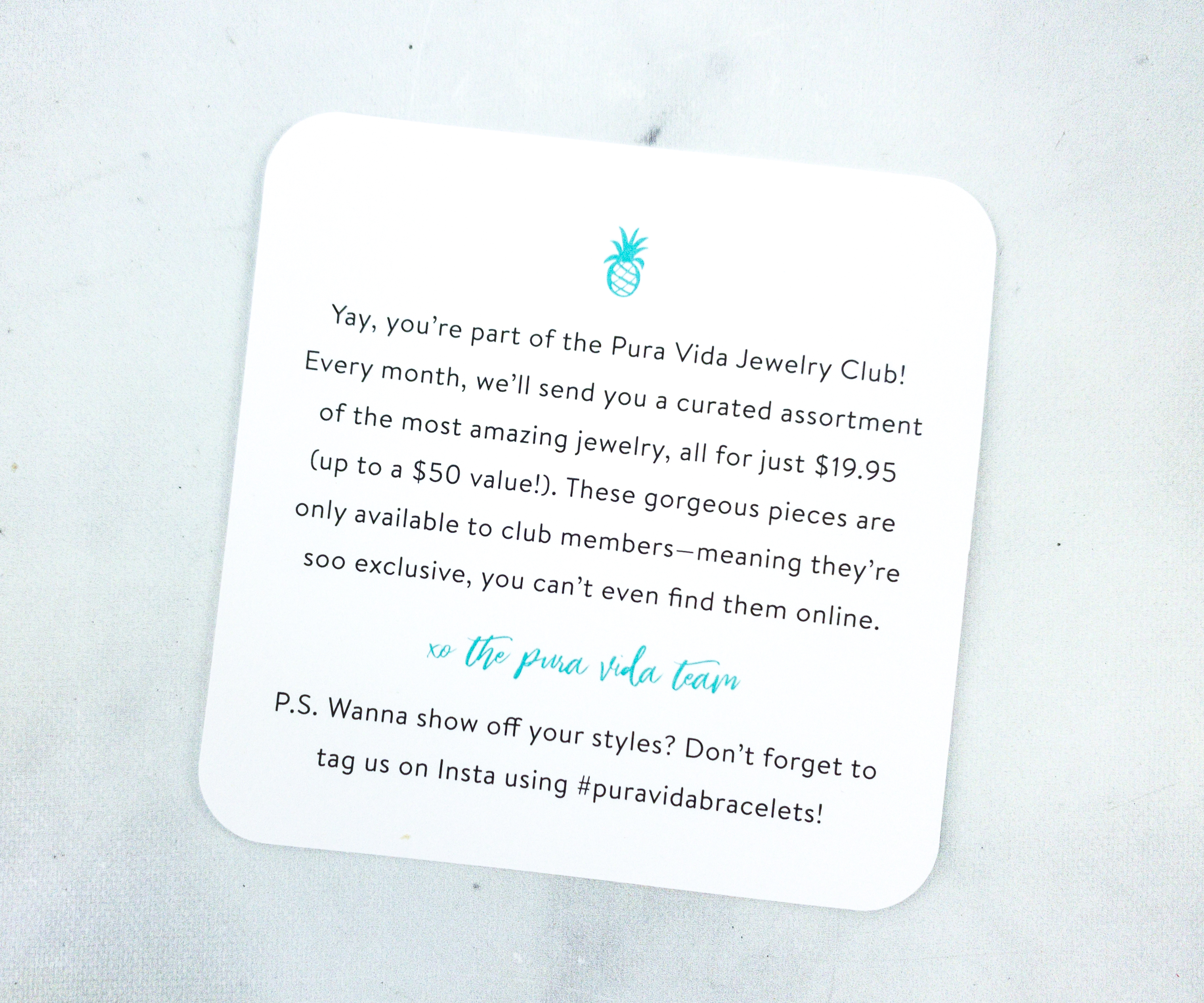 The card has a welcome message from The Pura Vida Team.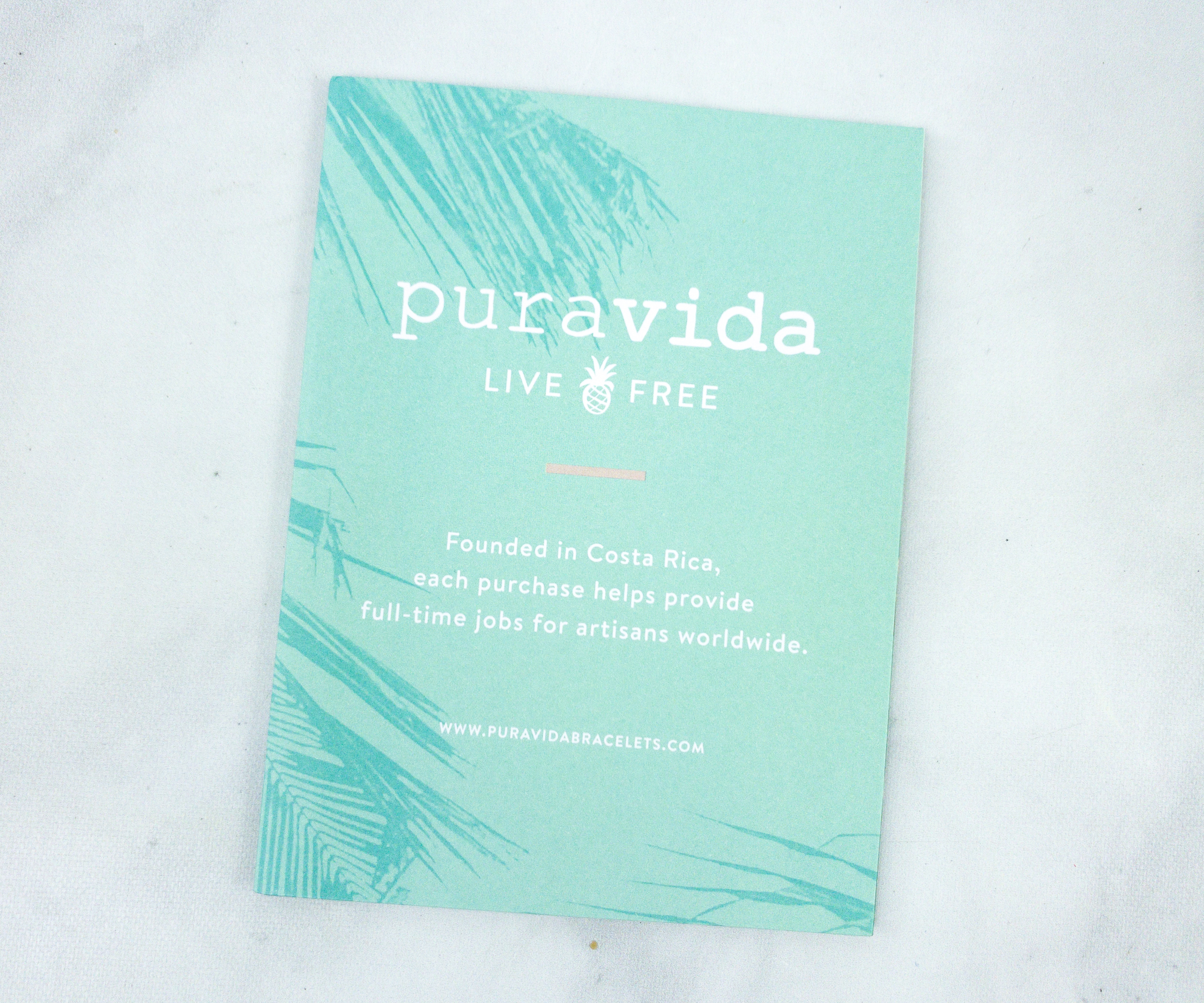 Pura Vida helps provide jobs for artisans worldwide!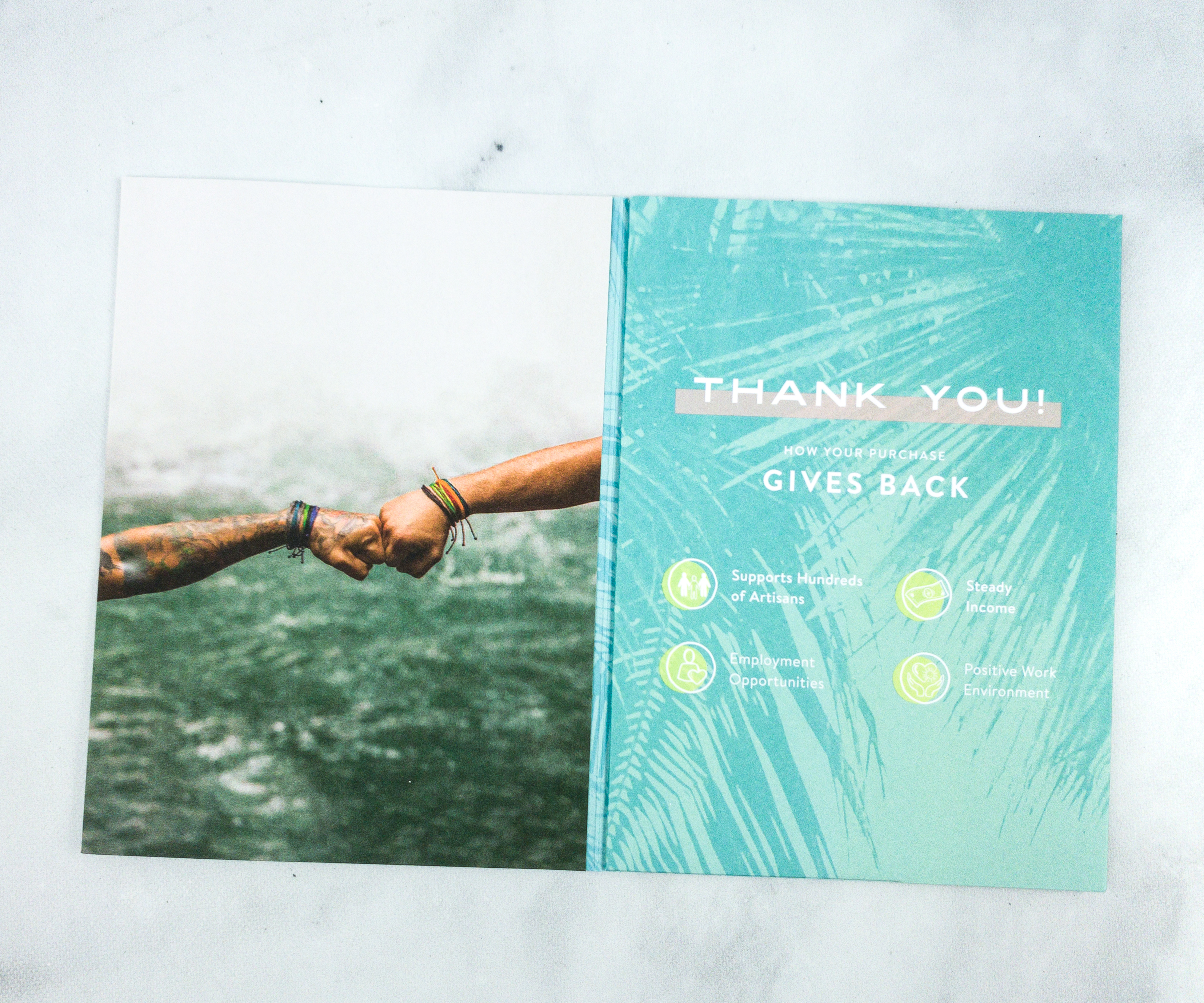 Pura Vida gives employment opportunities to artisans and makes sure they have a steady income and a positive work environment.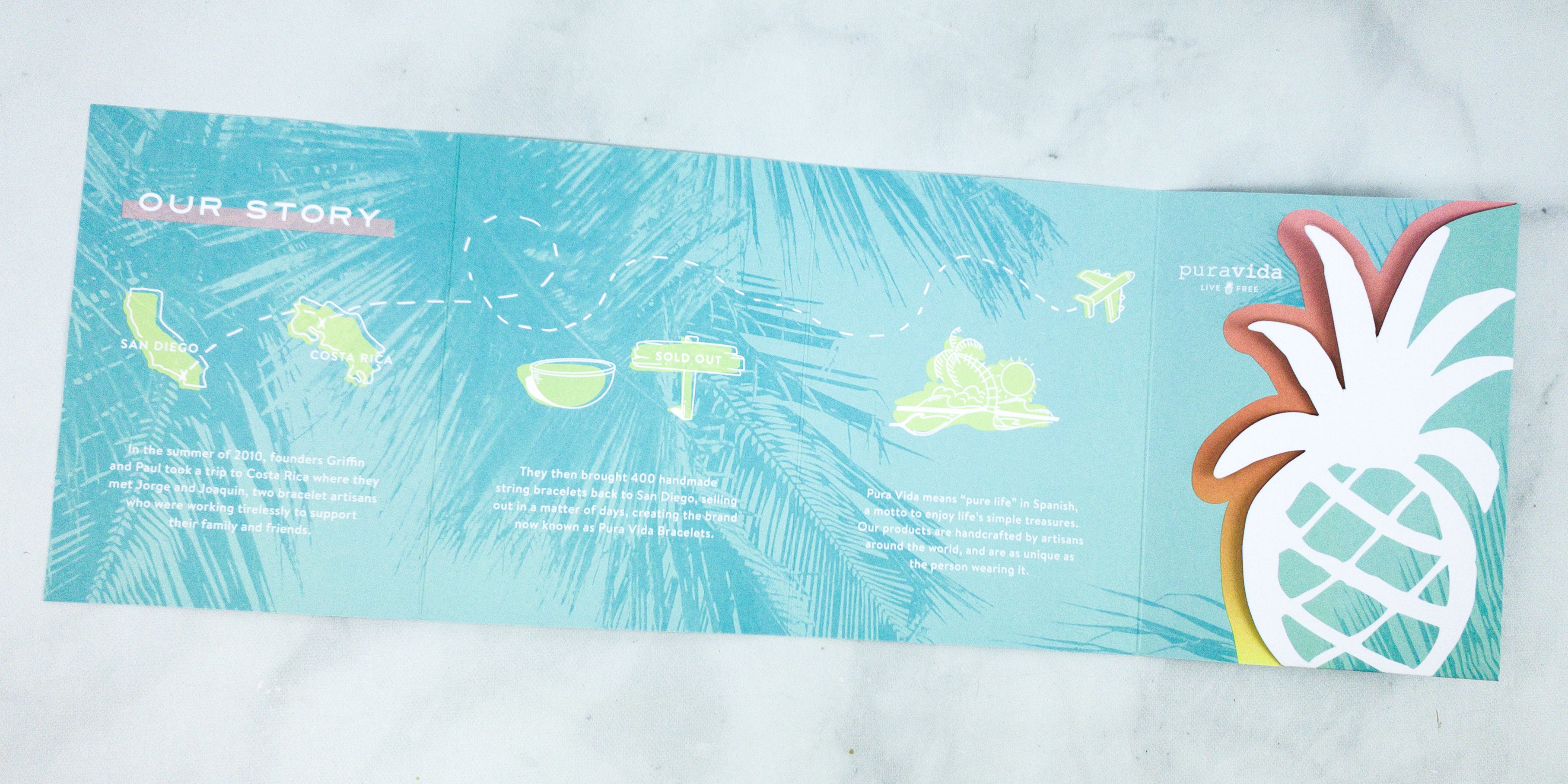 Inside the booklet is Pura Vida's story, how they started, and also the meaning behind the brand. Apparently, "pura vida" means "pure life" in Spanish.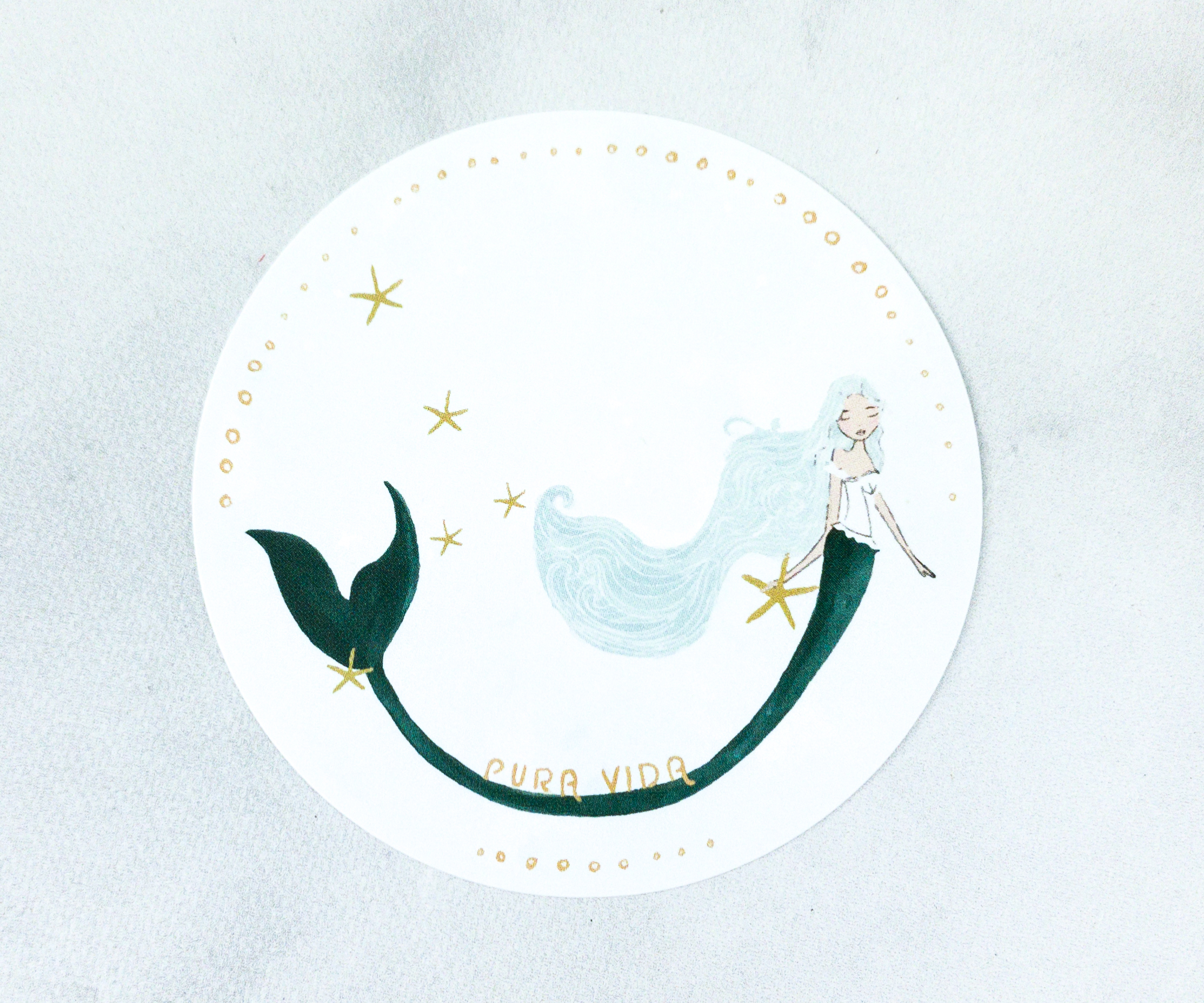 A mermaid art sticker is also included in the box.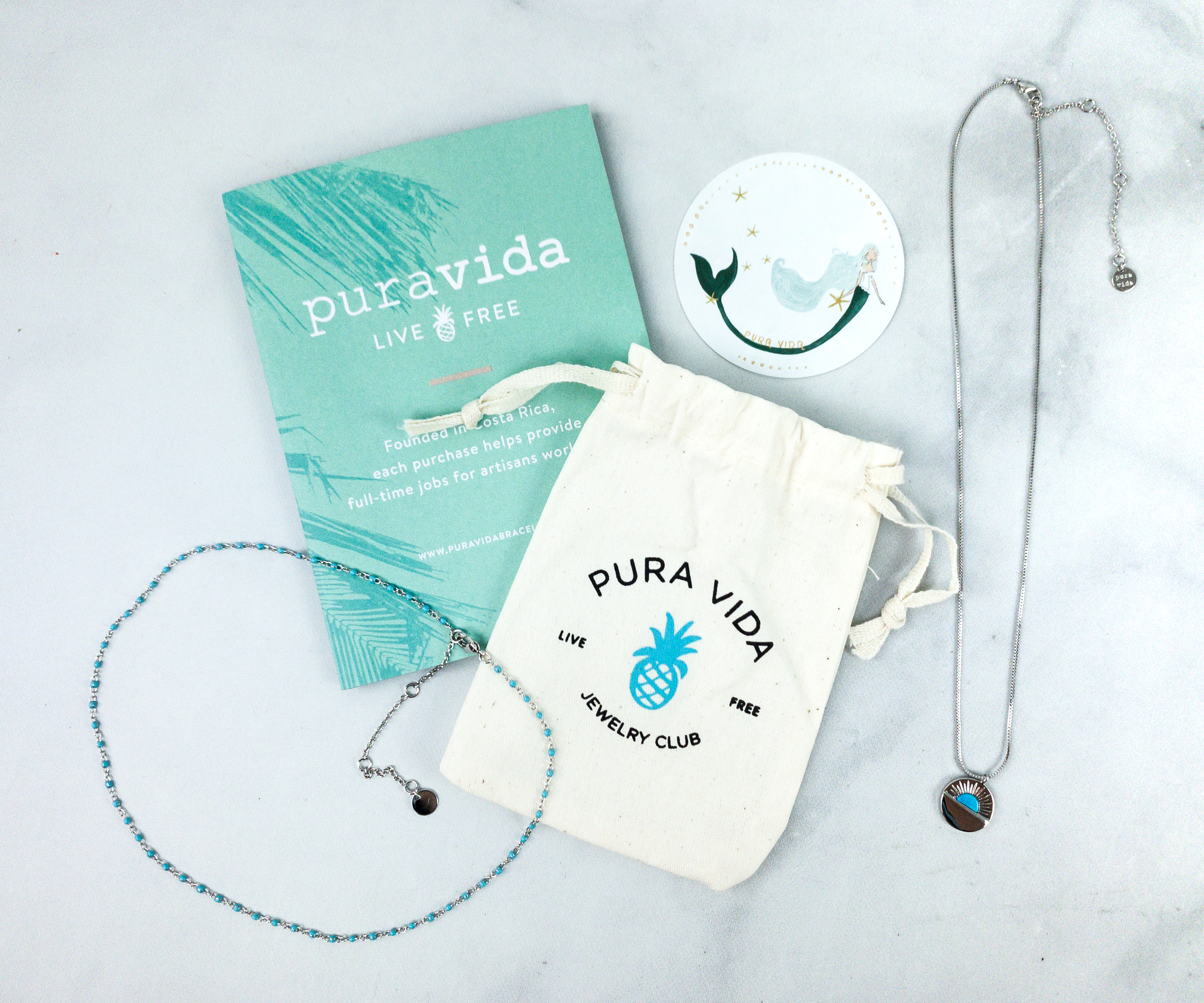 Everything in my box!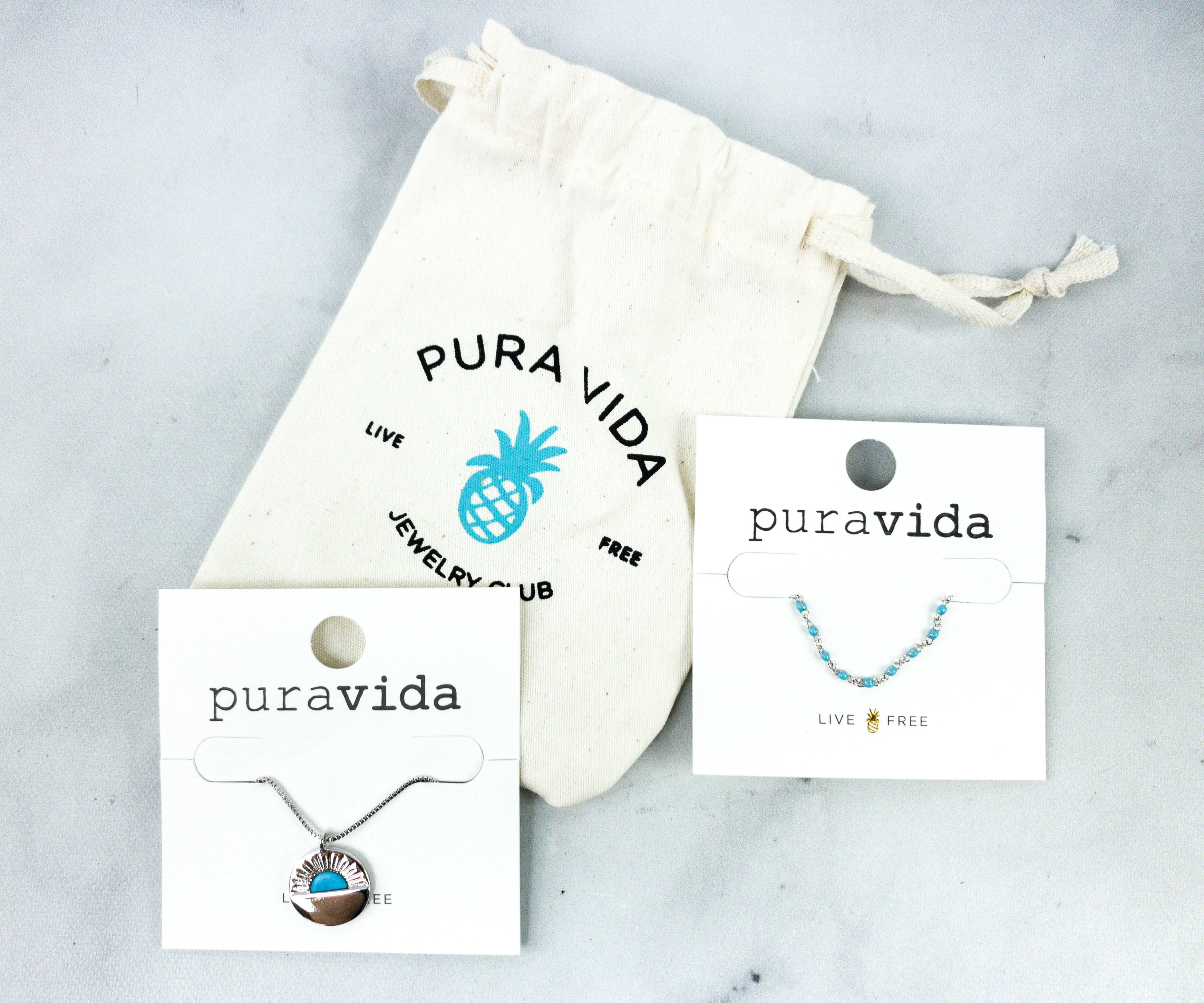 This month, I got two beautiful, summer-themed necklaces!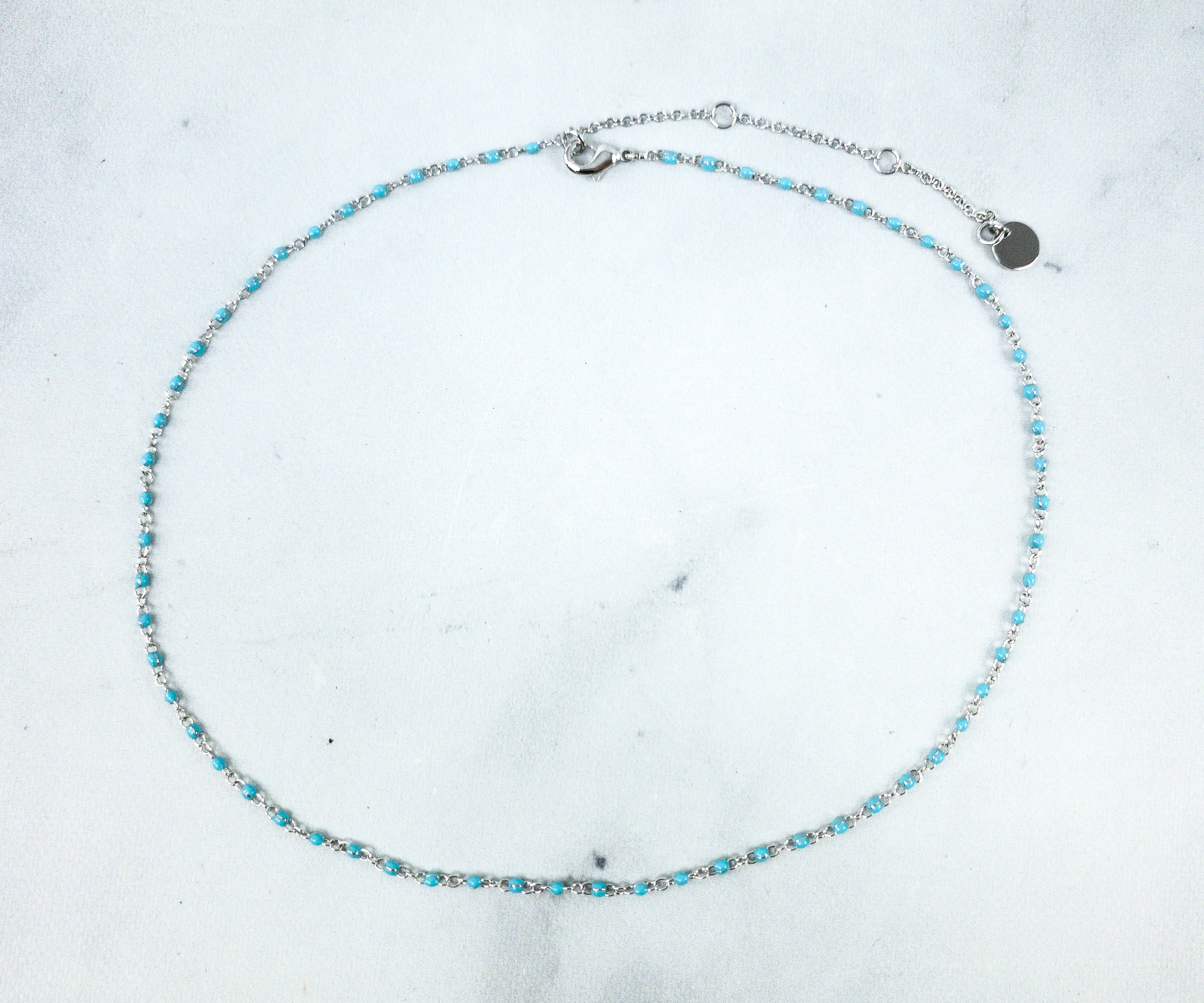 Enamel Chain Choker. This chain choker reminds me of the sea with its beautiful blue color. The choker can be easily adjusted as it comes with a lobster claw clasp and an extender.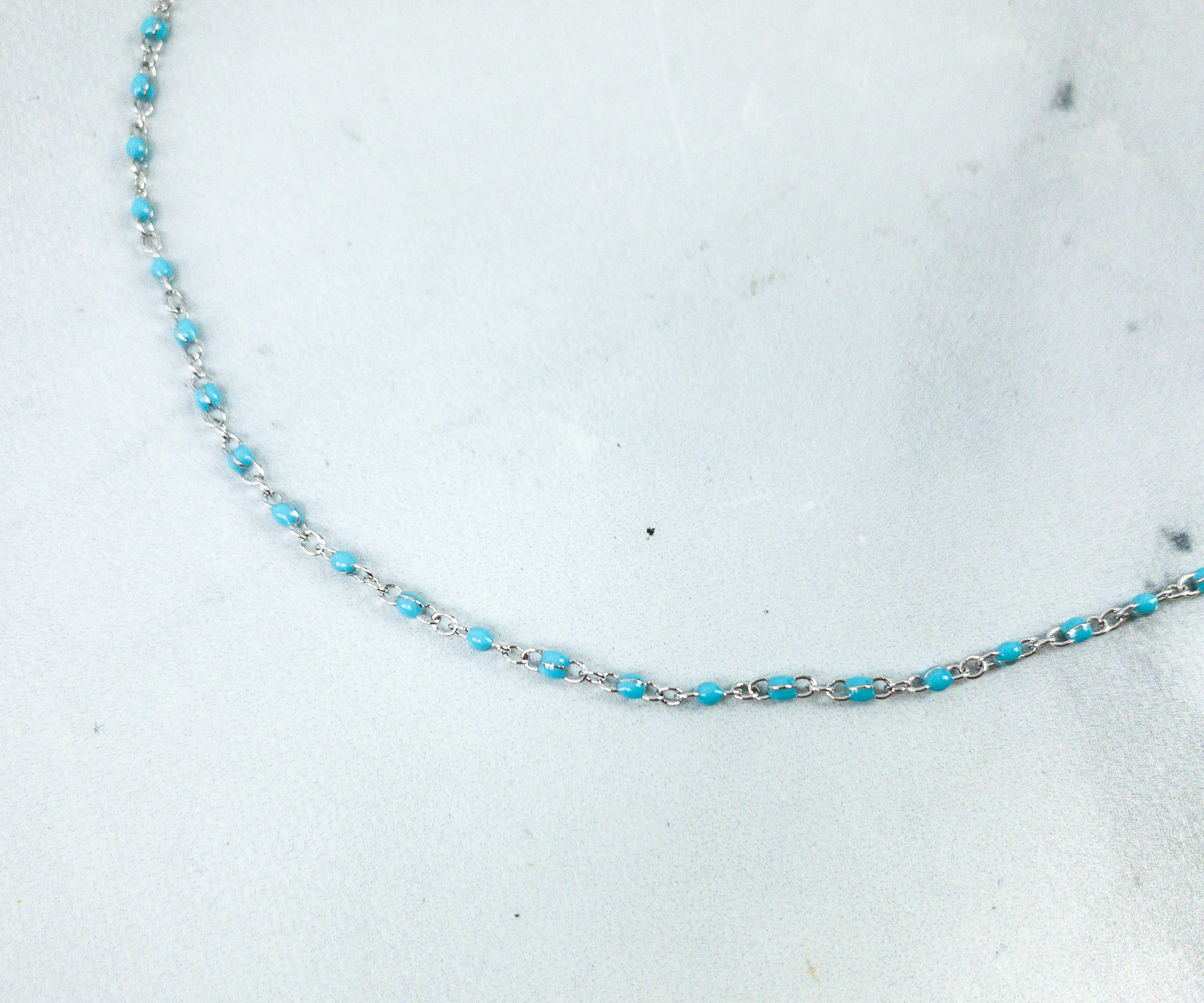 The 3-ring gap between the enamel beads makes the choker look like the beads are actually aligned closer to each other, and the color and style of this choker is really refreshing to the eyes.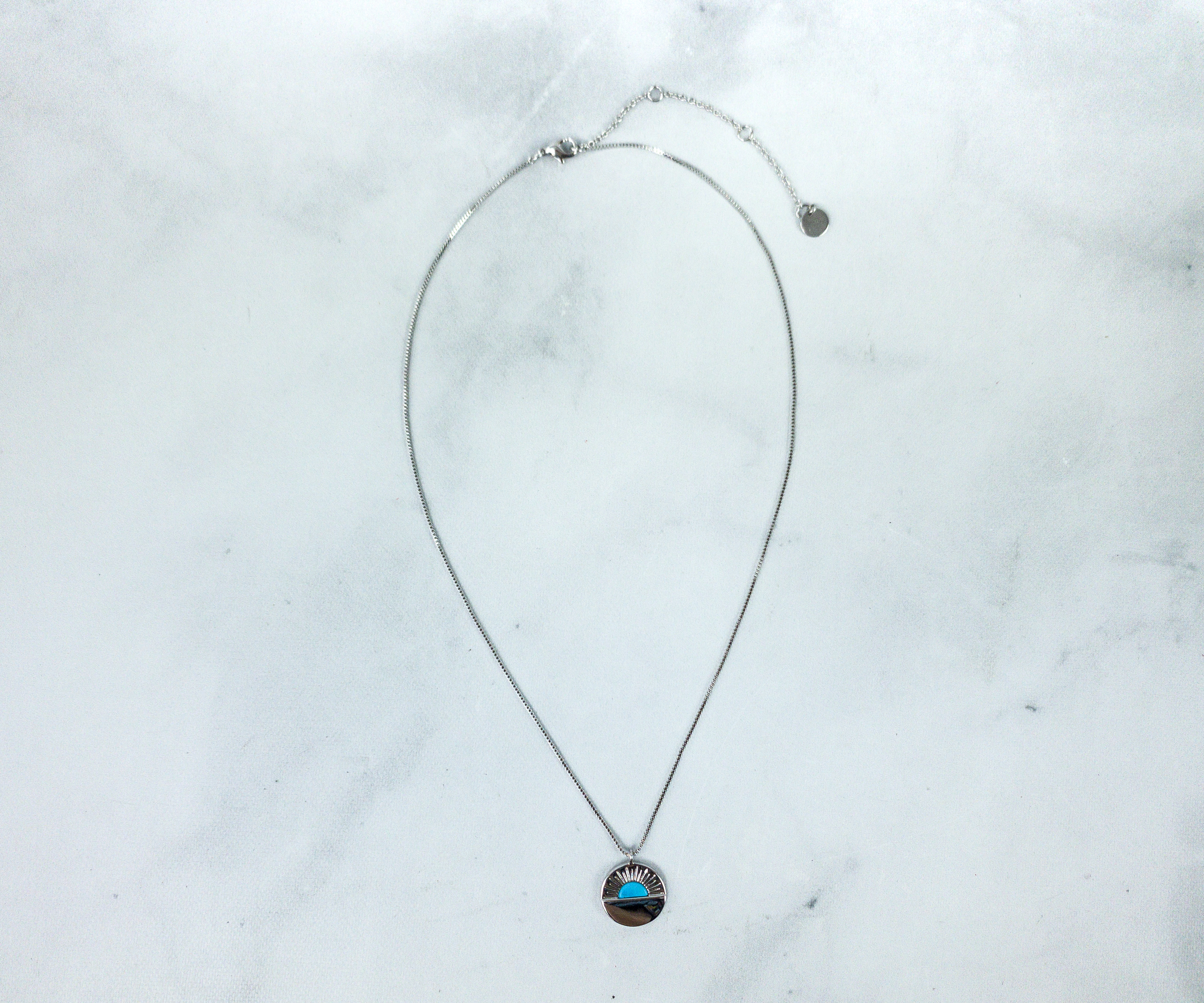 Sunrise Pendant Necklace. What I like about this pendant necklace is that the sun on the pendant has the same color as the enamel choker, so they will look nice when worn together. The necklace also has an extender and a lobster claw clasp that makes it easier to wear and adjust.
Just like the enamel choker, this reminds me of the beautiful sea. It would be nice to wear a summer sundress with this!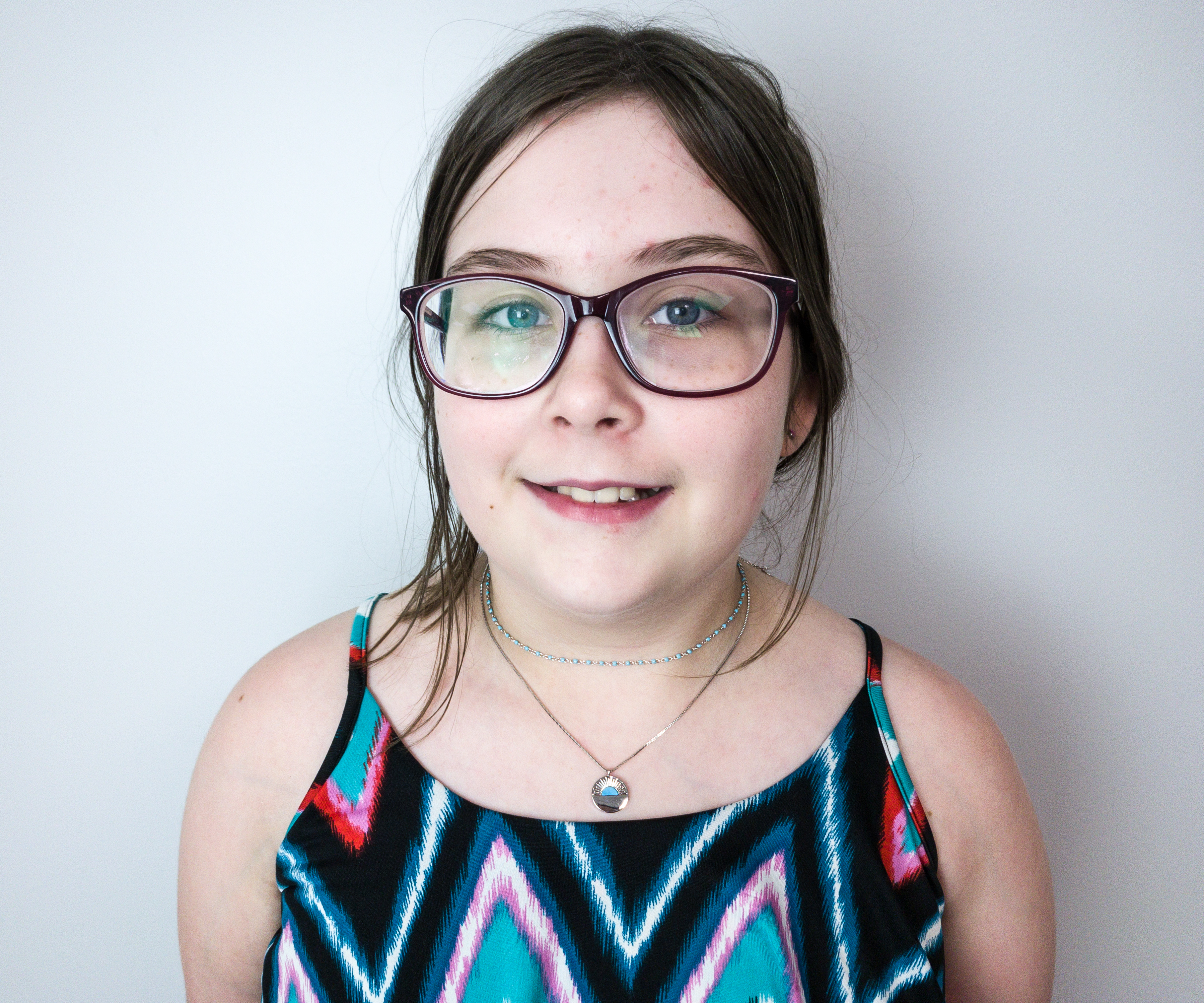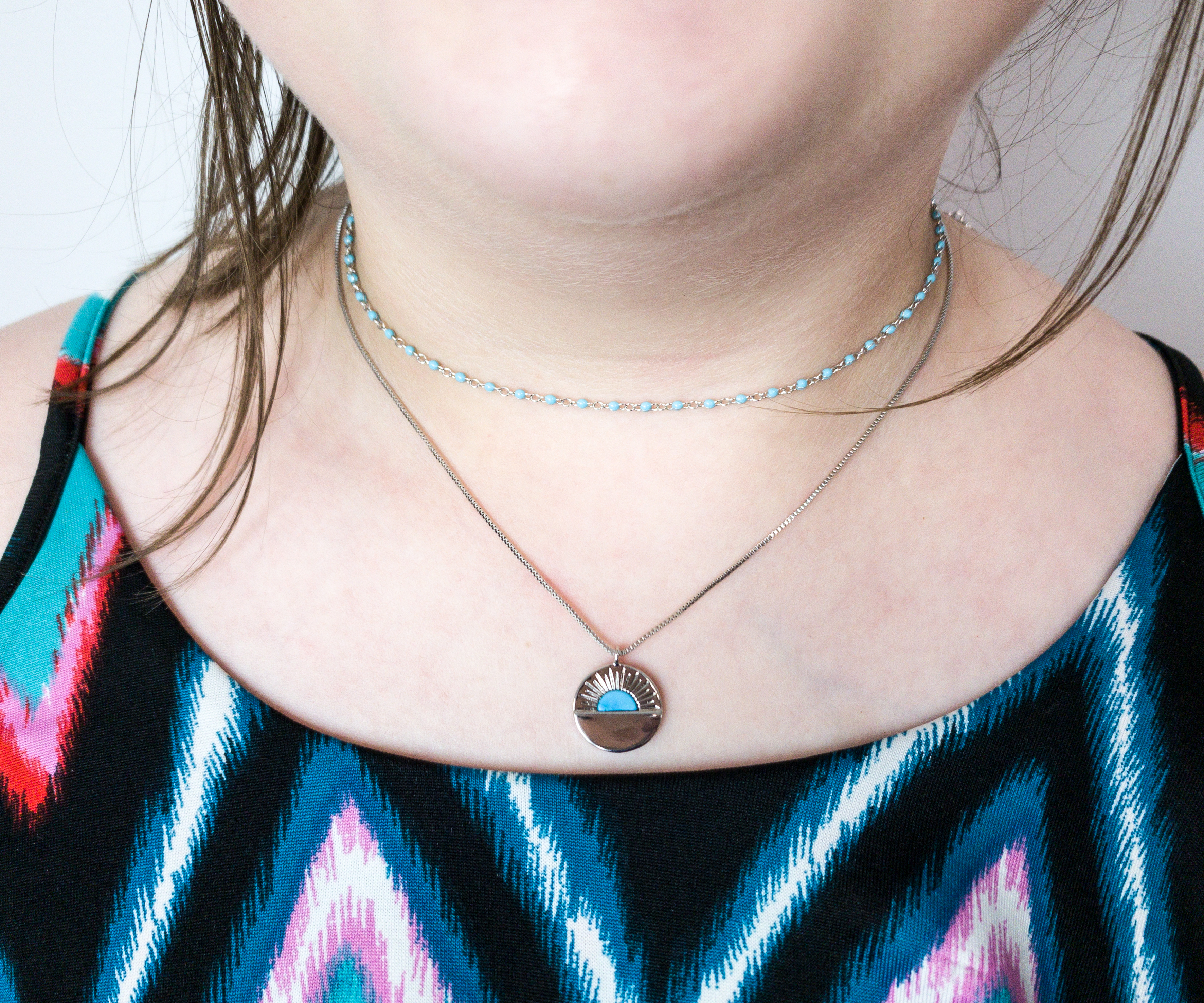 The jewelry pieces I received this month are all perfect for summer! The necklace and choker both look great with dresses and sandals, plus they have a classic and sophisticated feel.  If you are fond of beautiful and versatile jewelry pieces, Pura Vida Jewelry Club is for you. They make it easier to build a jewelry collection and I love it!
Are you getting the Pura Vida Jewelry Club?