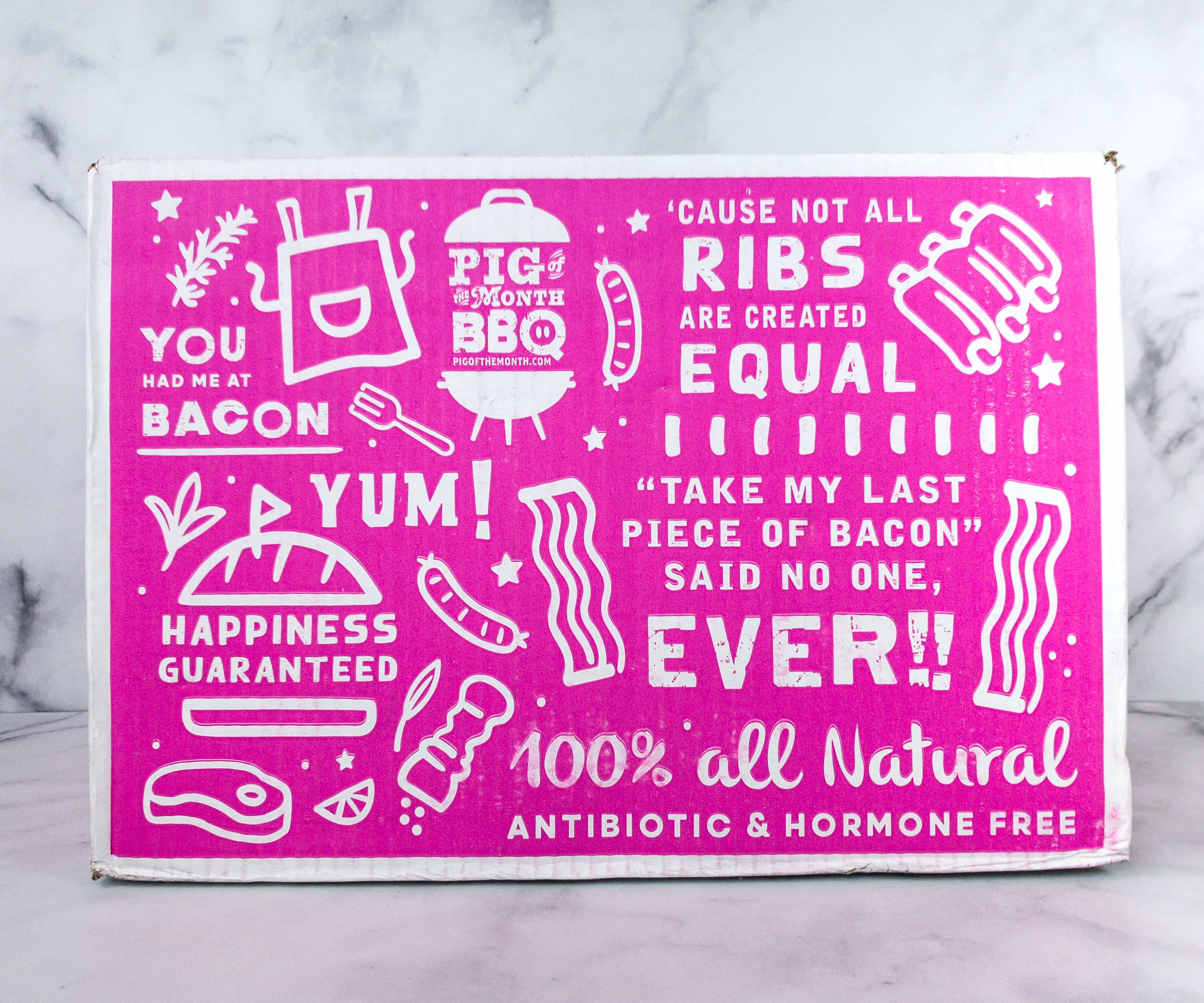 Pig of the Month Club delivers premium-quality, all-natural, and preservative-free meat. They currently offer two kinds of subscriptions: BBQ of the Month which offers BBQ and sides in every box and Bacon of the Month which offers 2 pounds of bacon in every box. There are also various plan lengths available, starting from 3 months to as long as 12 months.
This is a review of their BBQ of the Month box. A 3-month plan is $225, a 6-month plan is $449, a 9-month is $675, and a 12-month plan is $899.
DEAL: Get 15% off! Use coupon code hello15.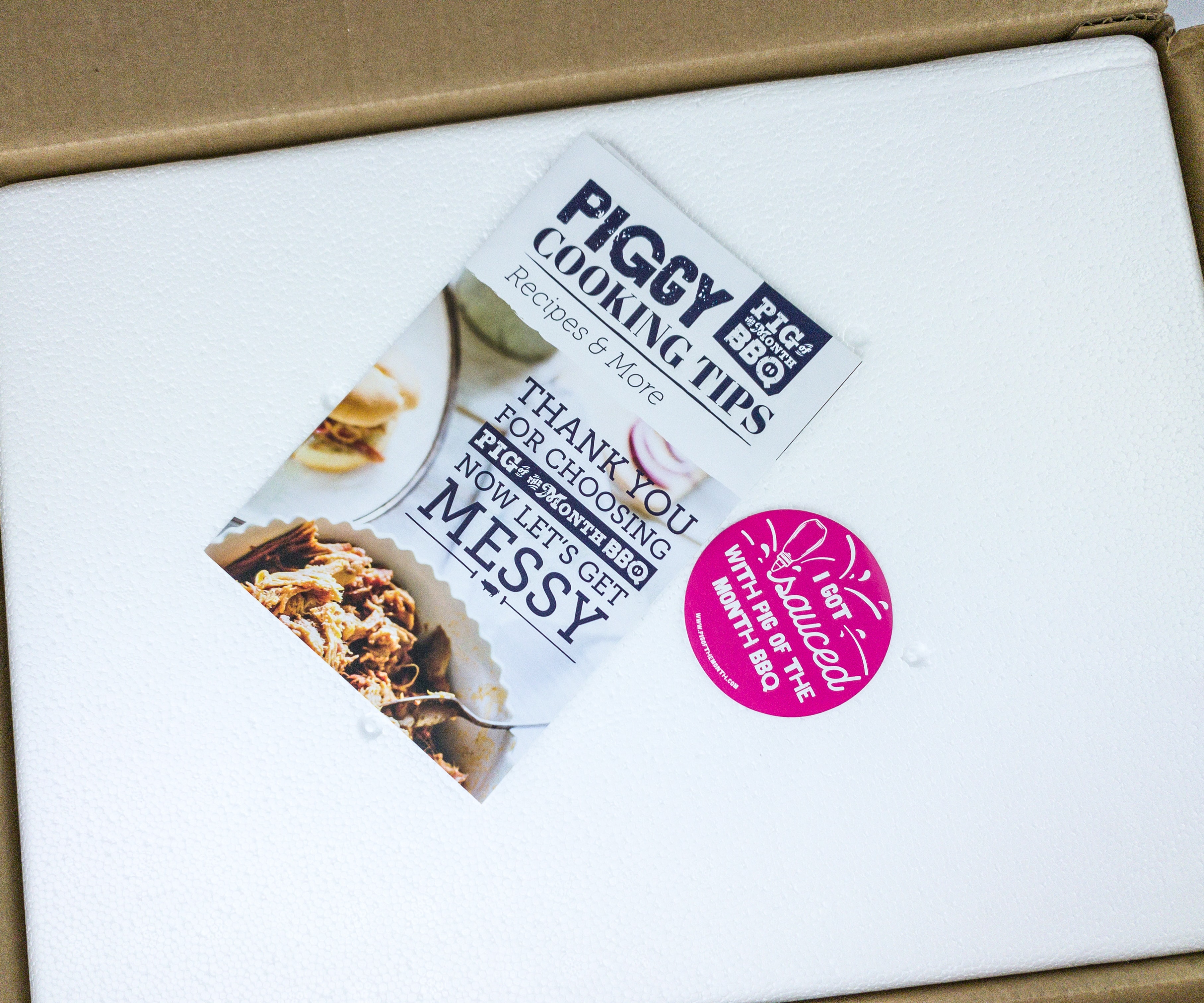 Upon opening the box, we were welcomed with a big styrofoam case, a booklet, and a sticker!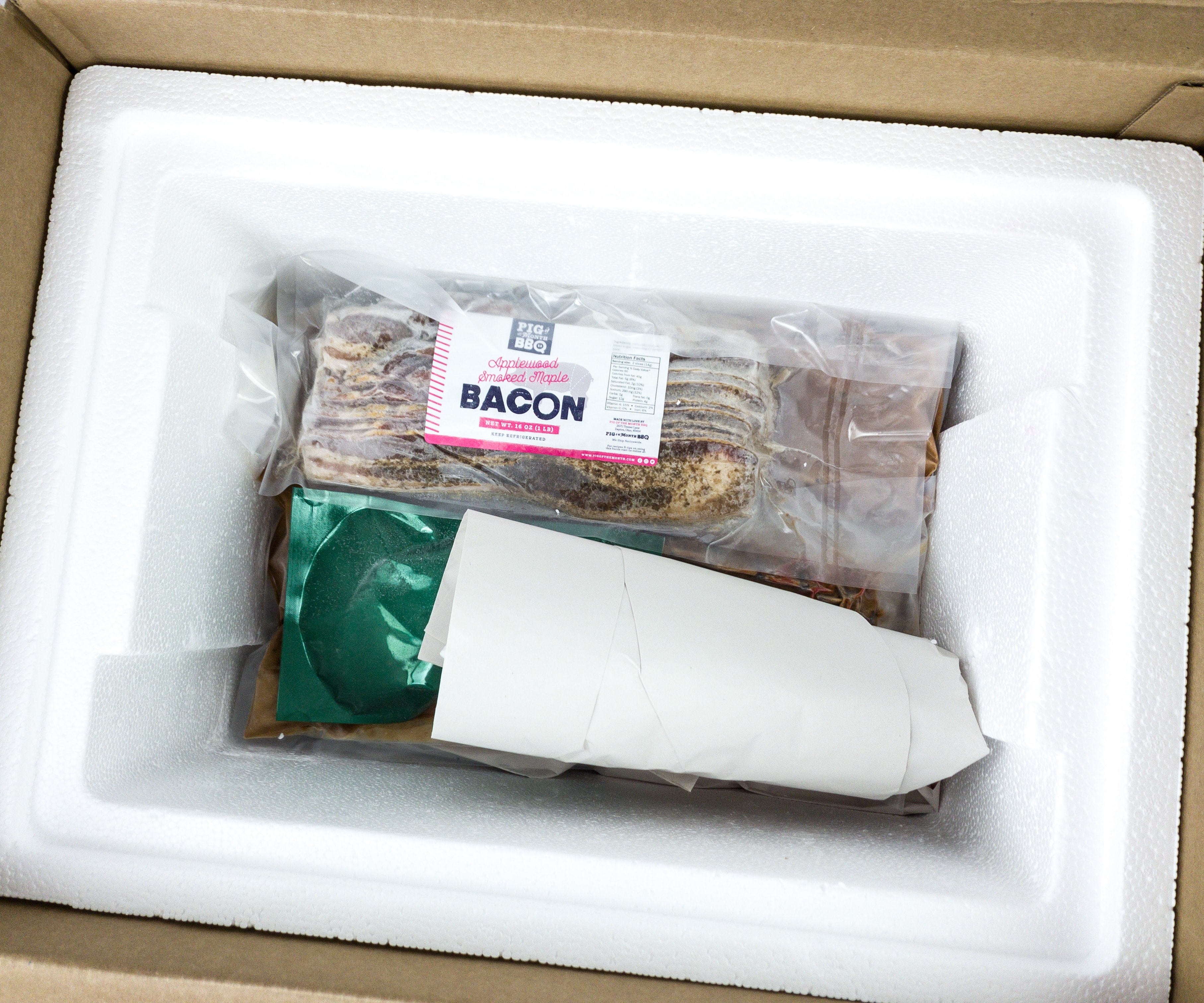 All the items were carefully packed in a thick styrofoam case surrounded with ice blocks, ensuring that all the meat arrives in great condition.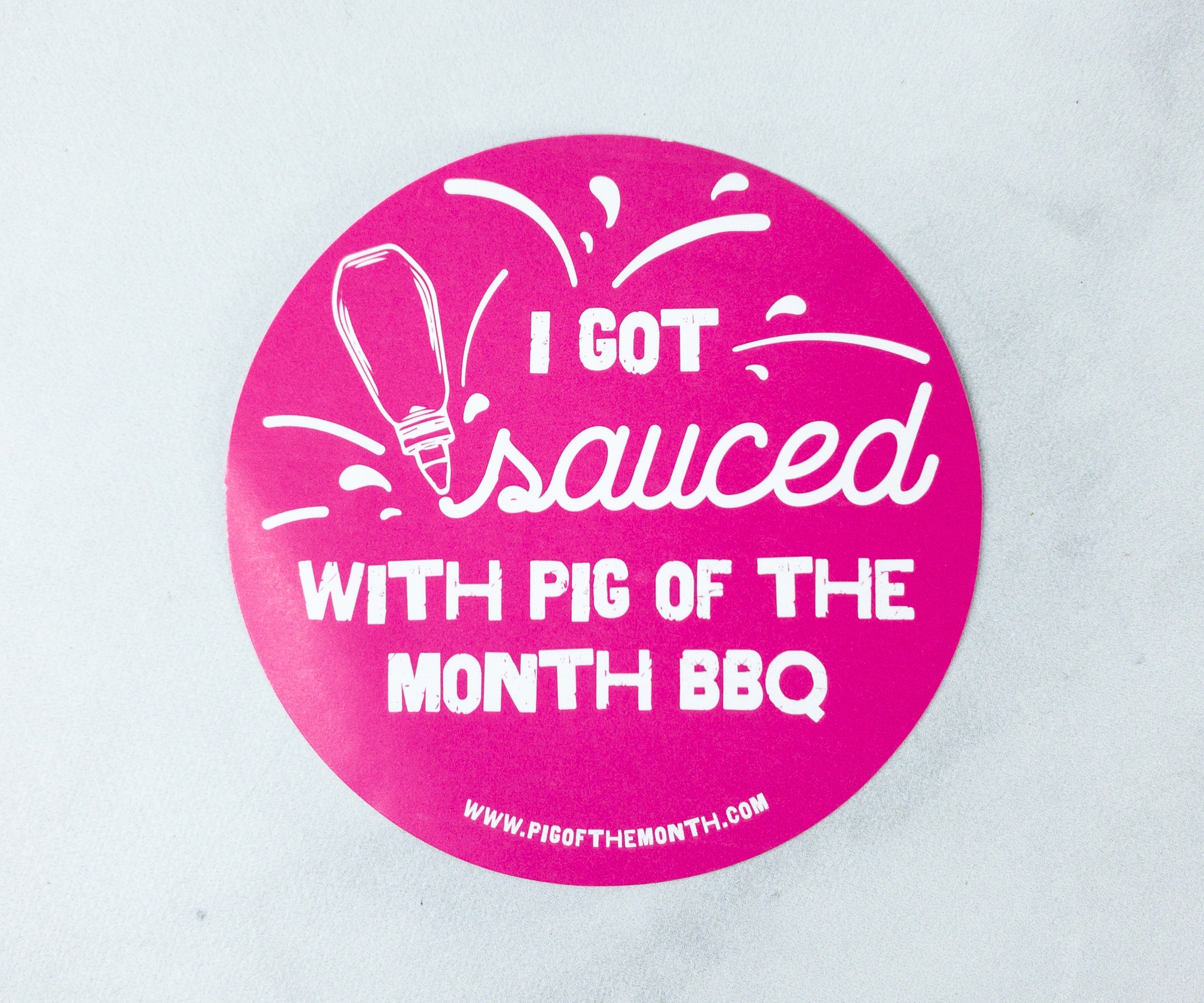 This month's featured sticker is in pink.
I got sauced with Pig of the Month BBQ!
This card from Pig of the Month BBQ encourages us to share our BBQ pics using #pigofthemonth!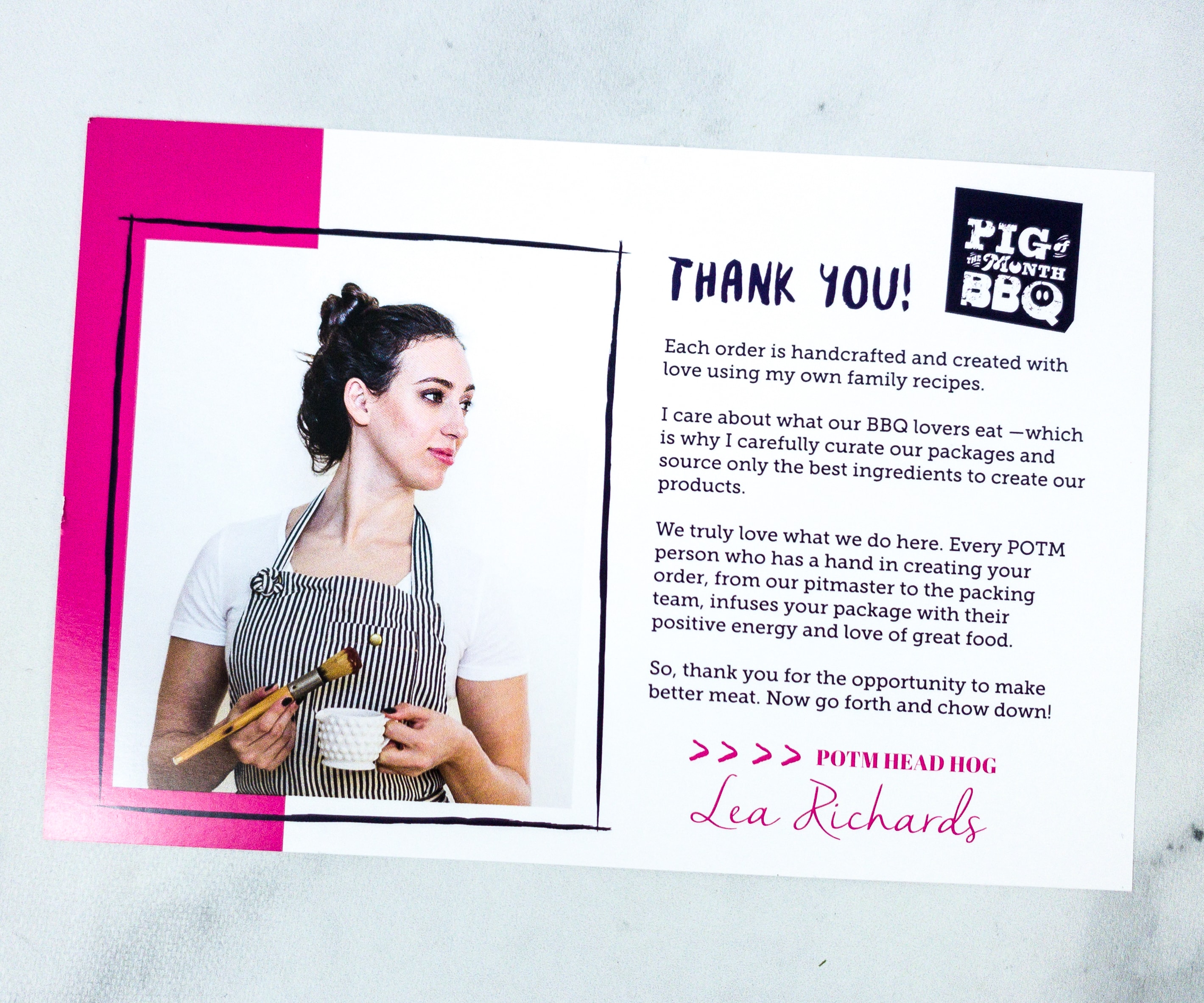 The back of the card contains an appreciation message from the POTM Head Hog, Lea Richards!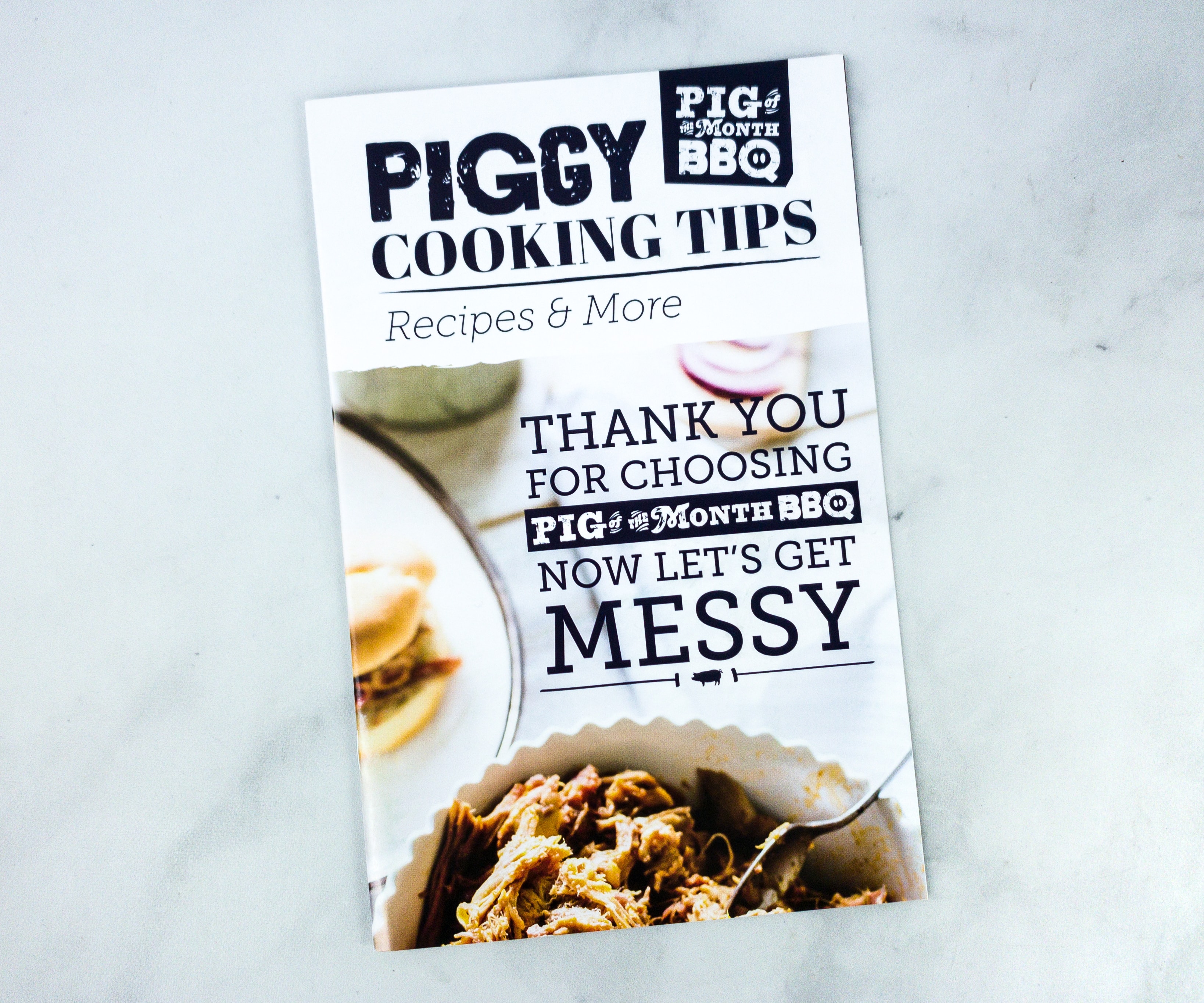 This month's box also includes an exclusive Piggy Cooking Tips booklet.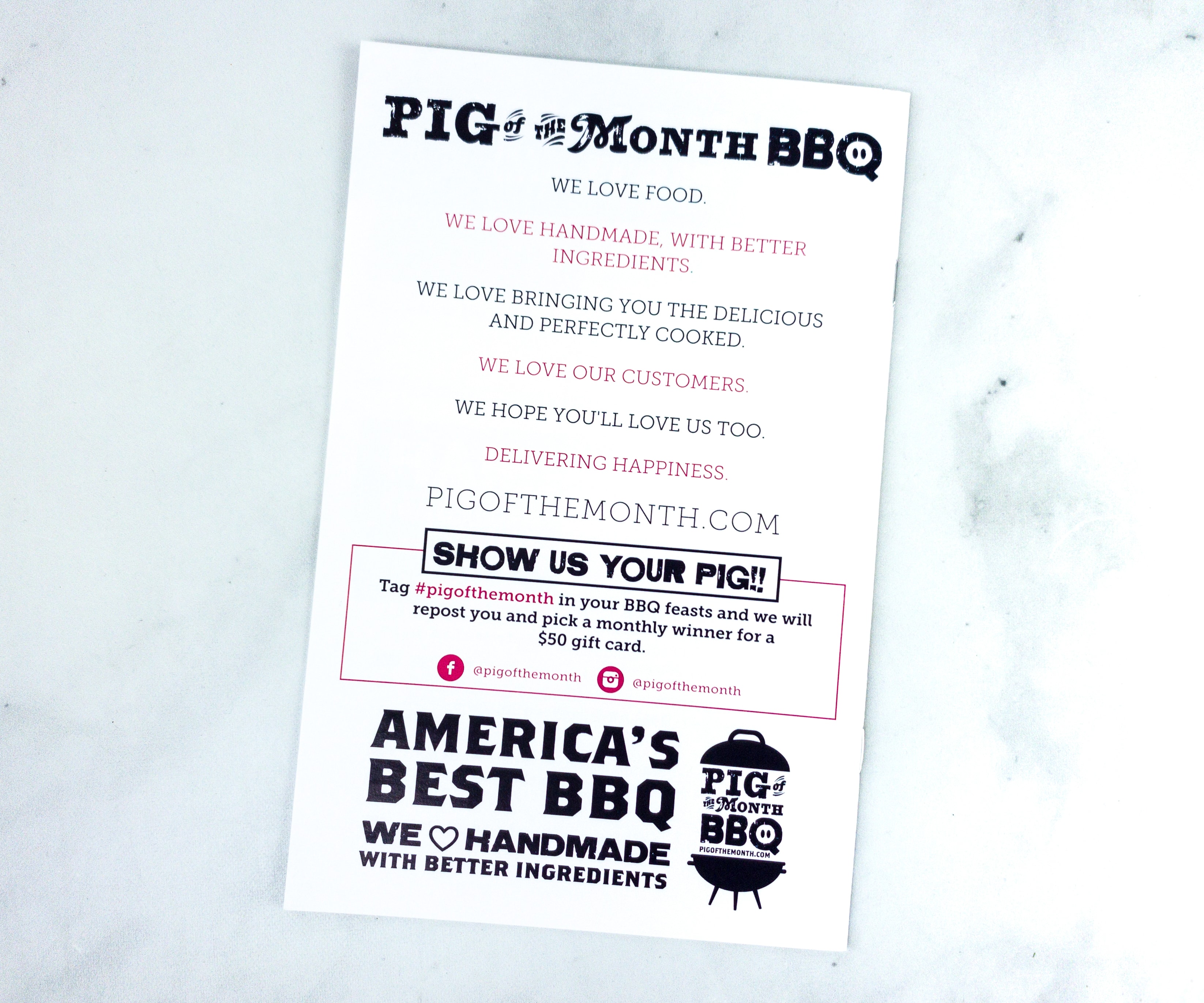 According to the back of the booklet, you'll get a chance to receive a $50 gift card if you use #pigofthemonth in your BBQ feast photos on social media.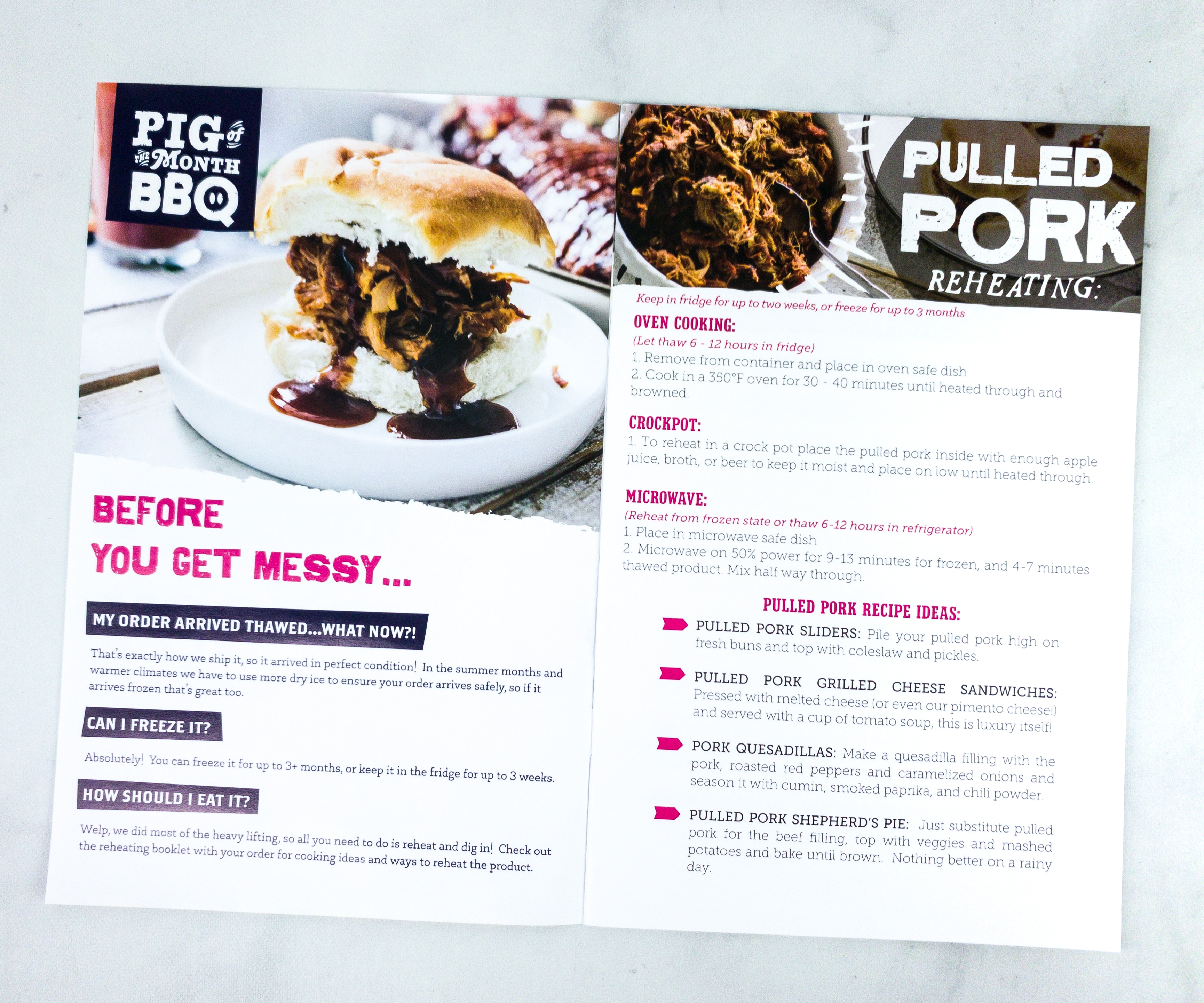 It's a well-detailed booklet that contains a lot of information about the items included inside the box. They even provided us some tips on how to properly handle the meats once they arrive.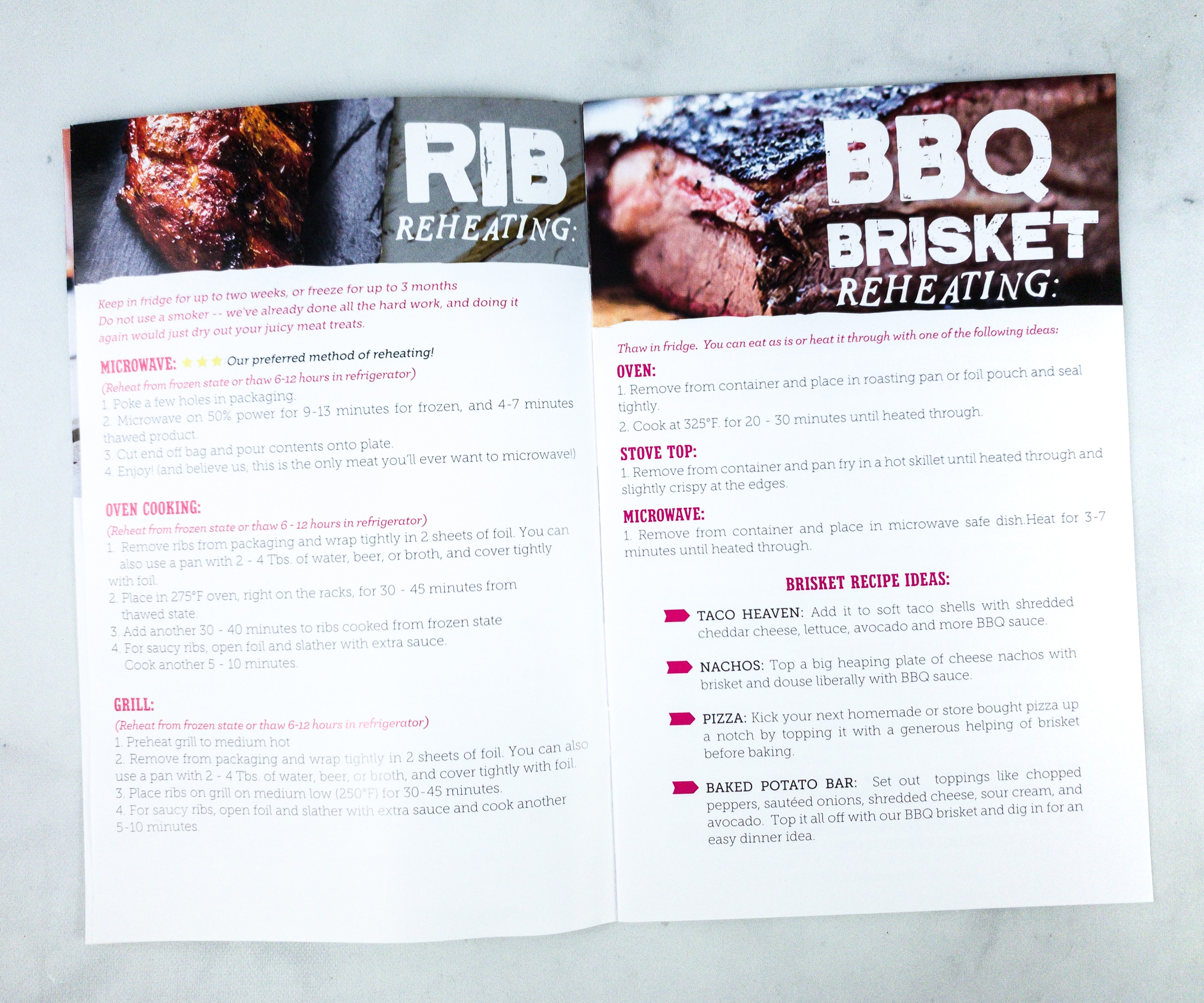 This part of the booklet features ways to cook the meat, including the use of microwave, oven, stove, and even grills.
They even added recipe ideas!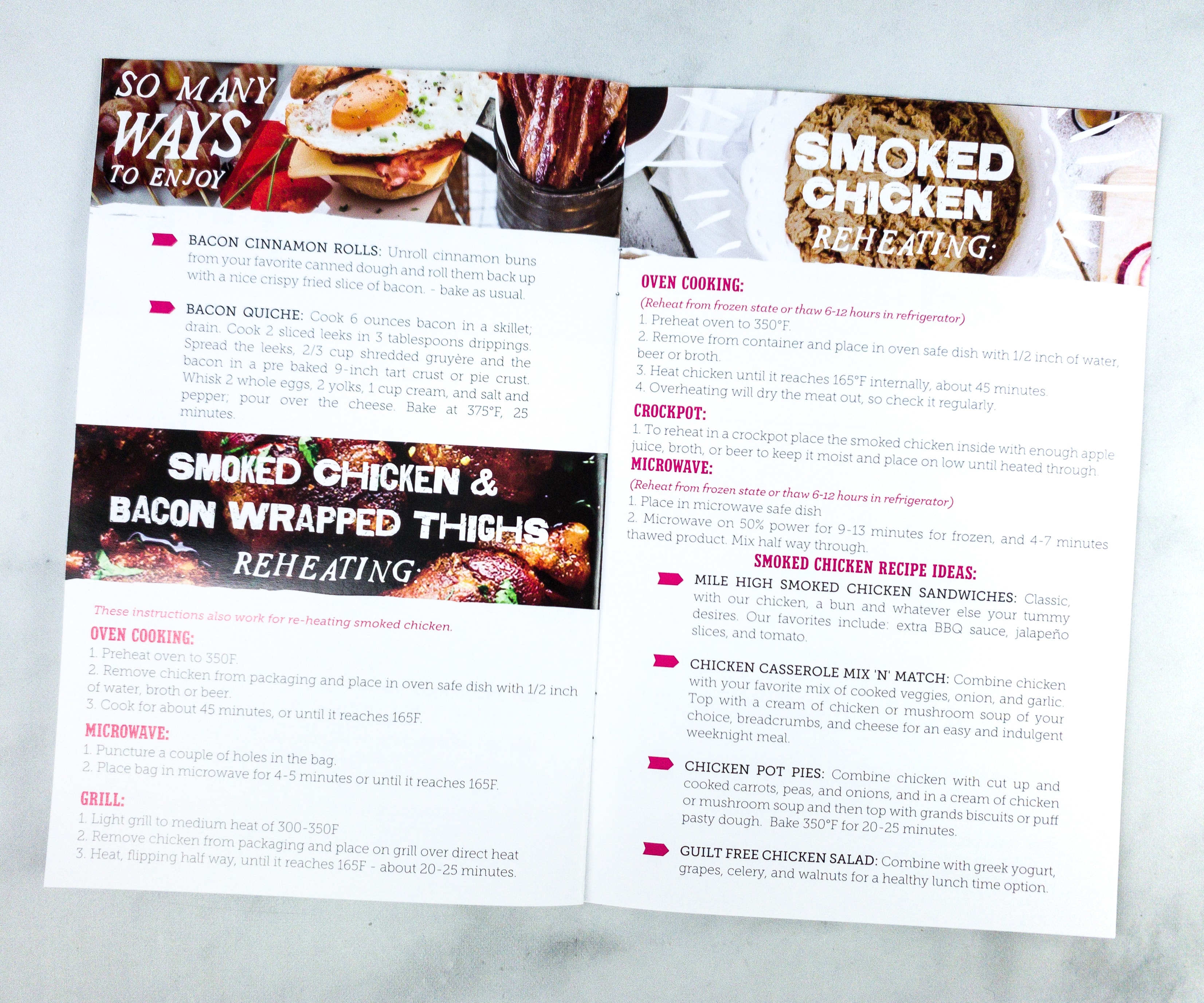 It's so informative, I didn't expect to get so many ideas and ways to enjoy meat!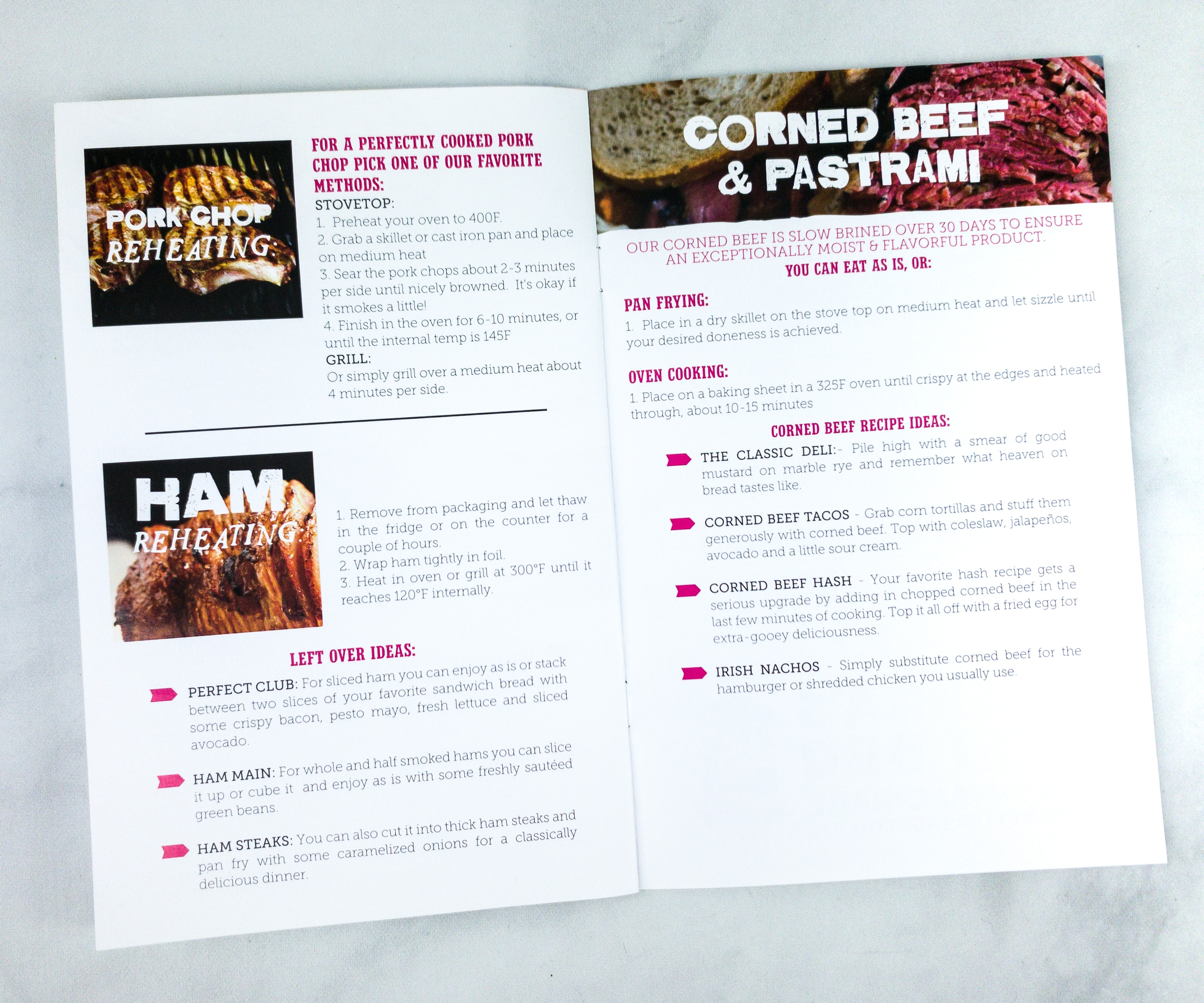 This booklet even listed ways to cook leftover ham! I just can't stop loving it!
Everything in my May 2020 box!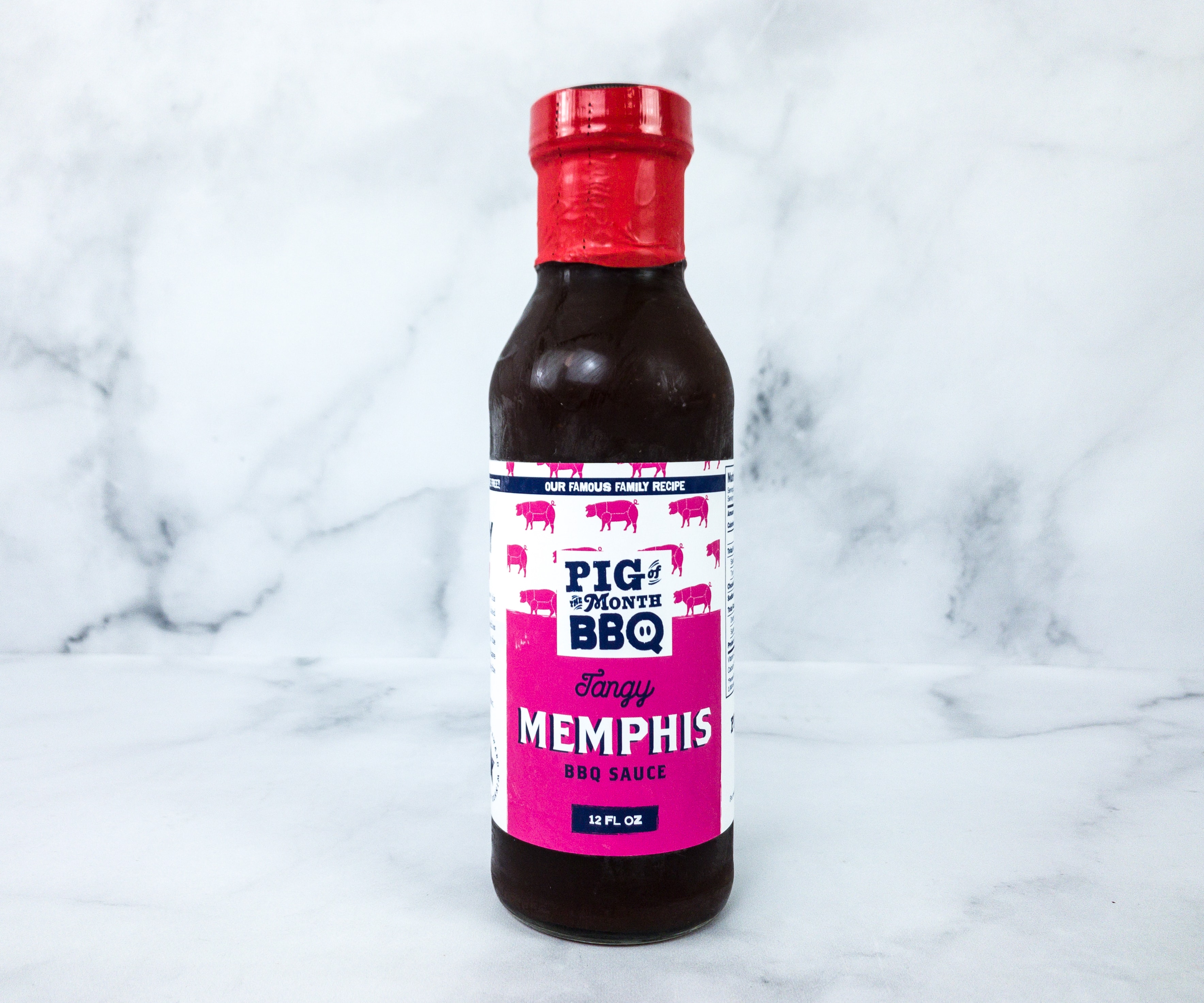 Memphis BBQ Sauce. Every box includes a sauce, and this month, we got a tangy barbecue sauce. It's a handcrafted family recipe made from all-natural, preservative-free ingredients such as ground black pepper, brown sugar, and Worcestershire.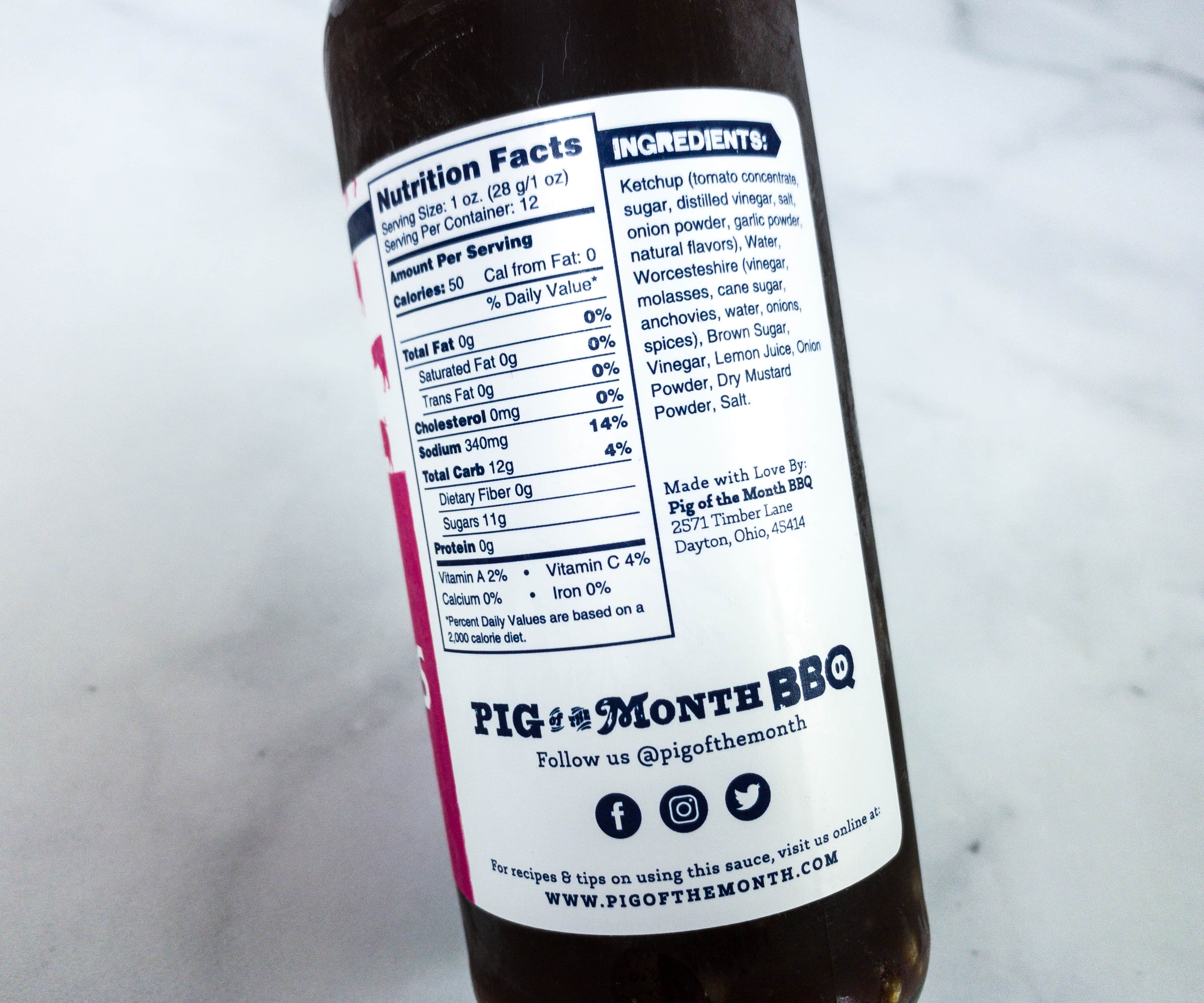 This sauce features a mild tangy flavor with a little kick of spiciness, perfect to pair with ribs, chicken, and even baked potatoes.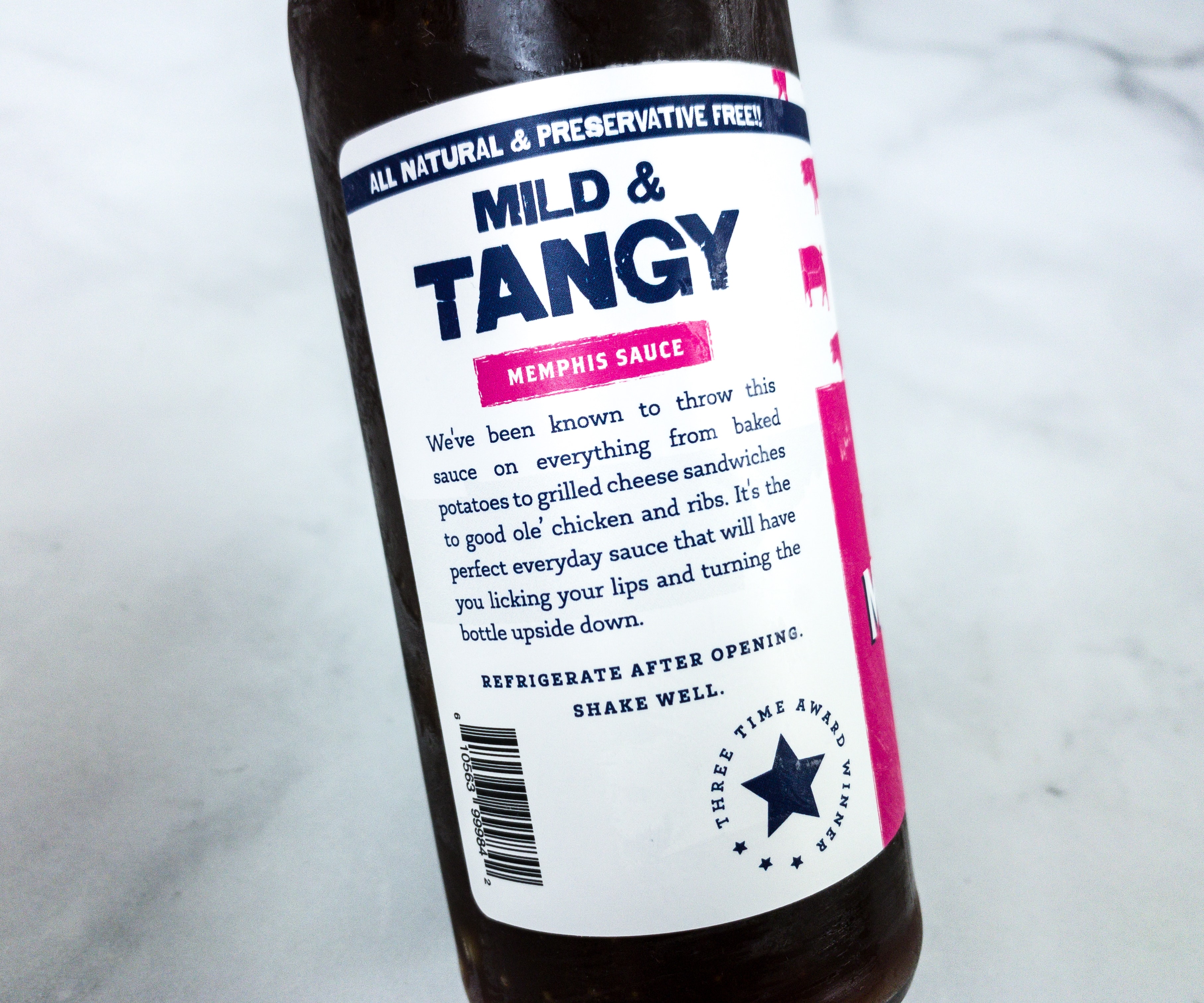 It's gluten-free, preservative-free, and absolutely tasty. This is easily goes down as one of my favorite barbecue sauces ever!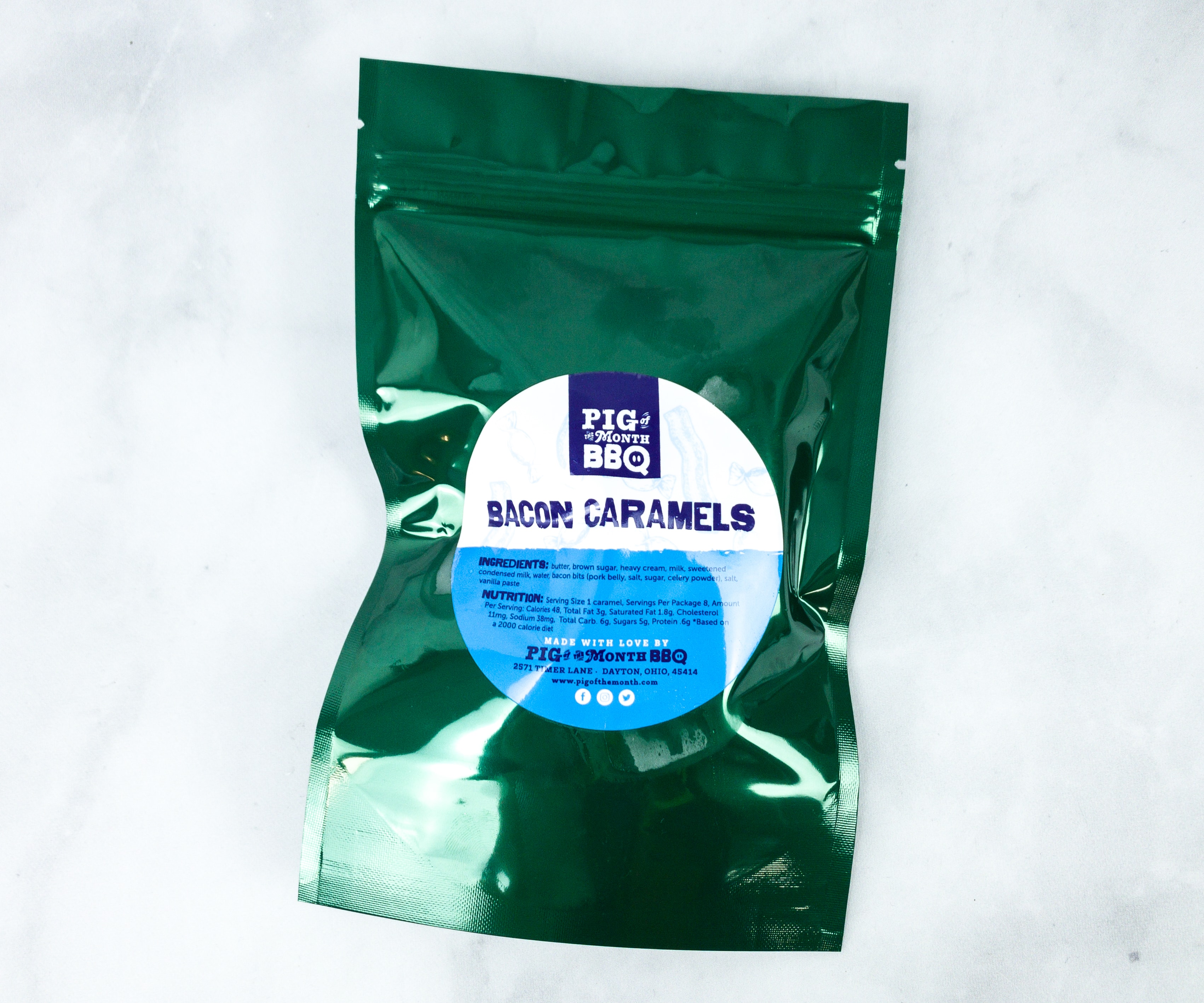 Bacon Caramels. Here's a delicious confectionery made from butter, brown sugar, heavy cream, milk, sweetened condensed milk, water, and real bacon bits!
Each bag contains 8 individually packed candies wrapped in a plain white disposable paper.
The caramel-flavored candy is sweet and chewy. The bacon bits add a nice crunch and texture to it.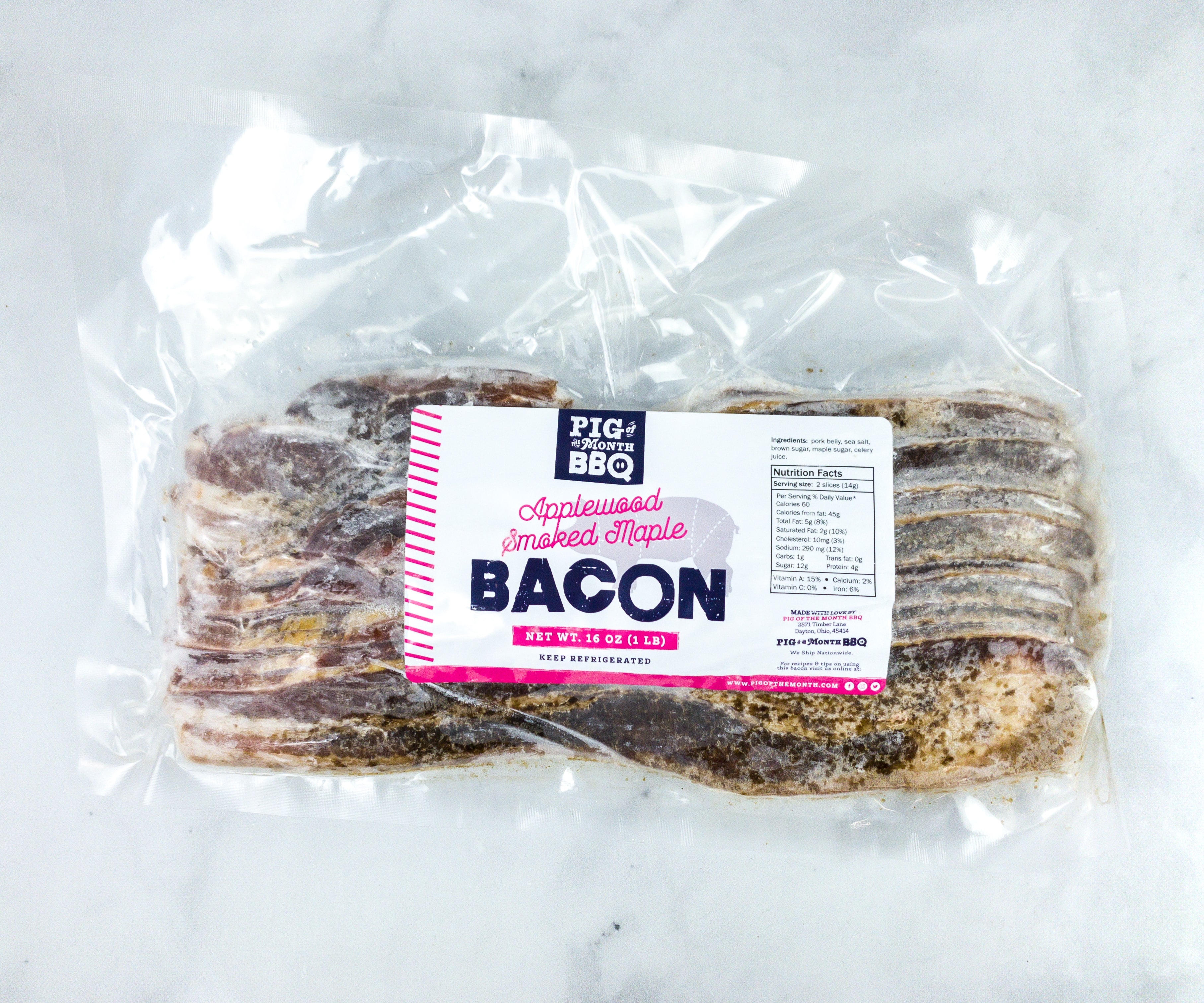 Applewood Smoked Maple Bacon. You can never go wrong with bacon! This smoked maple bacon is truly irresistible. It's not just tasty, it's easy and quick to cook as well.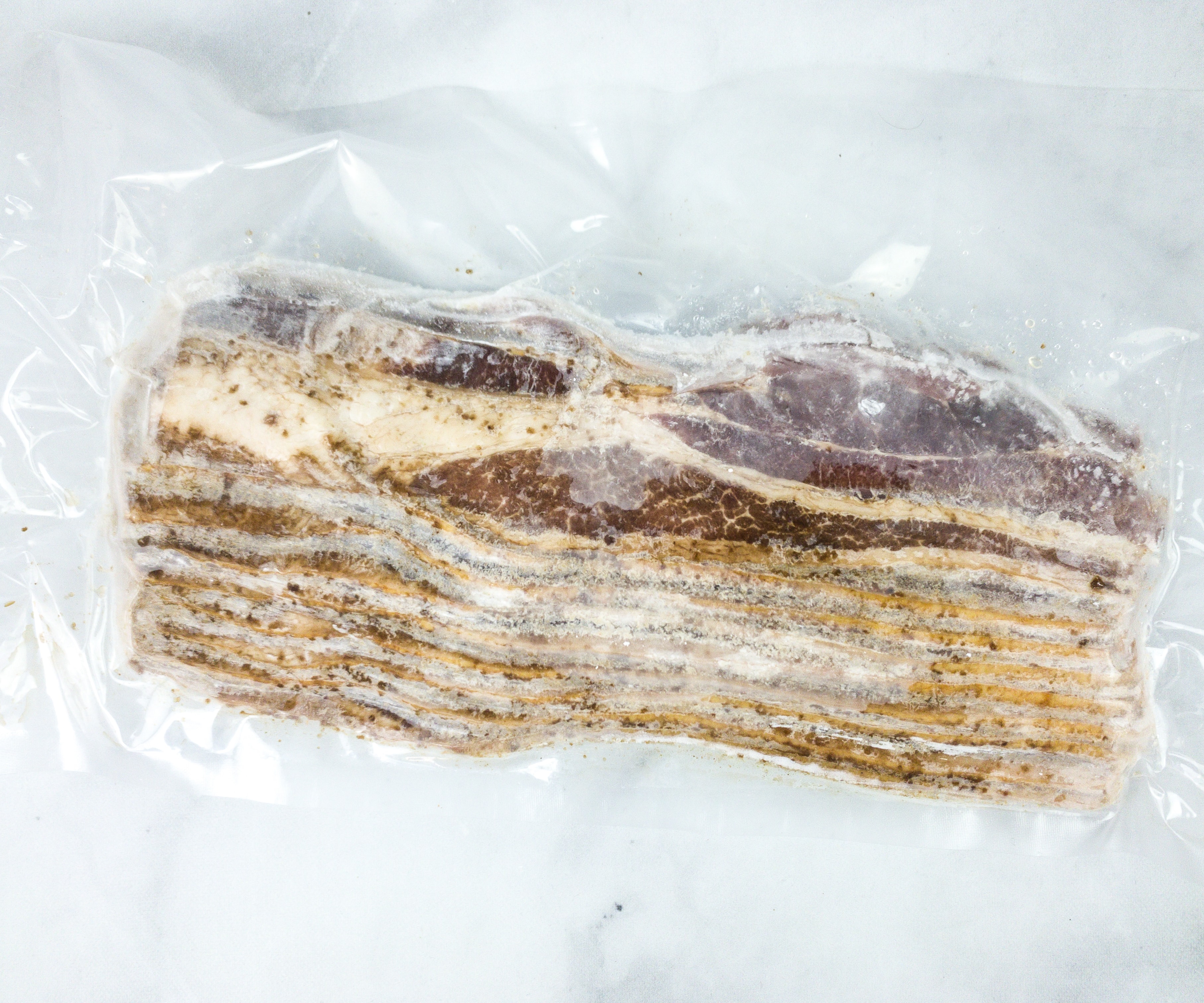 This is an all-natural, gluten-free, and nitrate-free bacon sourced from the pork's belly. The thick strips are blended with sea salt, brown sugar, celery juice, and maple sugar.
Memphis BBQ Baby Back Pork Ribs. This month's box also included a pair of their famous and best-selling product, the Tangy Memphis BBQ Baby Back Pork Ribs with sauce!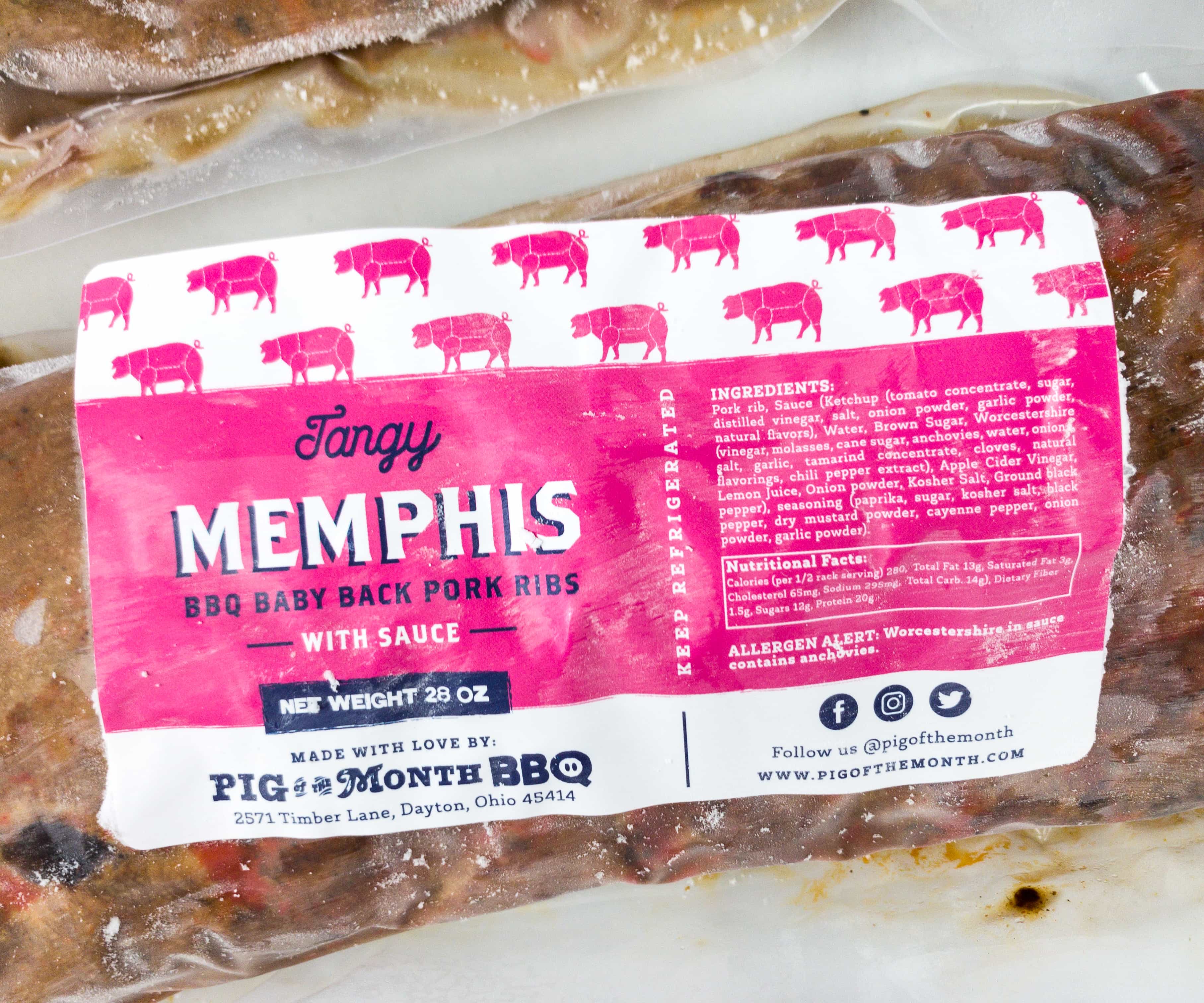 It's made with pork ribs, water, brown sugar, Worcestershire sauce, apple cider, vinegar, and lemon juice.
What makes these baby back pork ribs tastier compared to regular pork ribs is their unique and flavorful homemade BBQ sauce.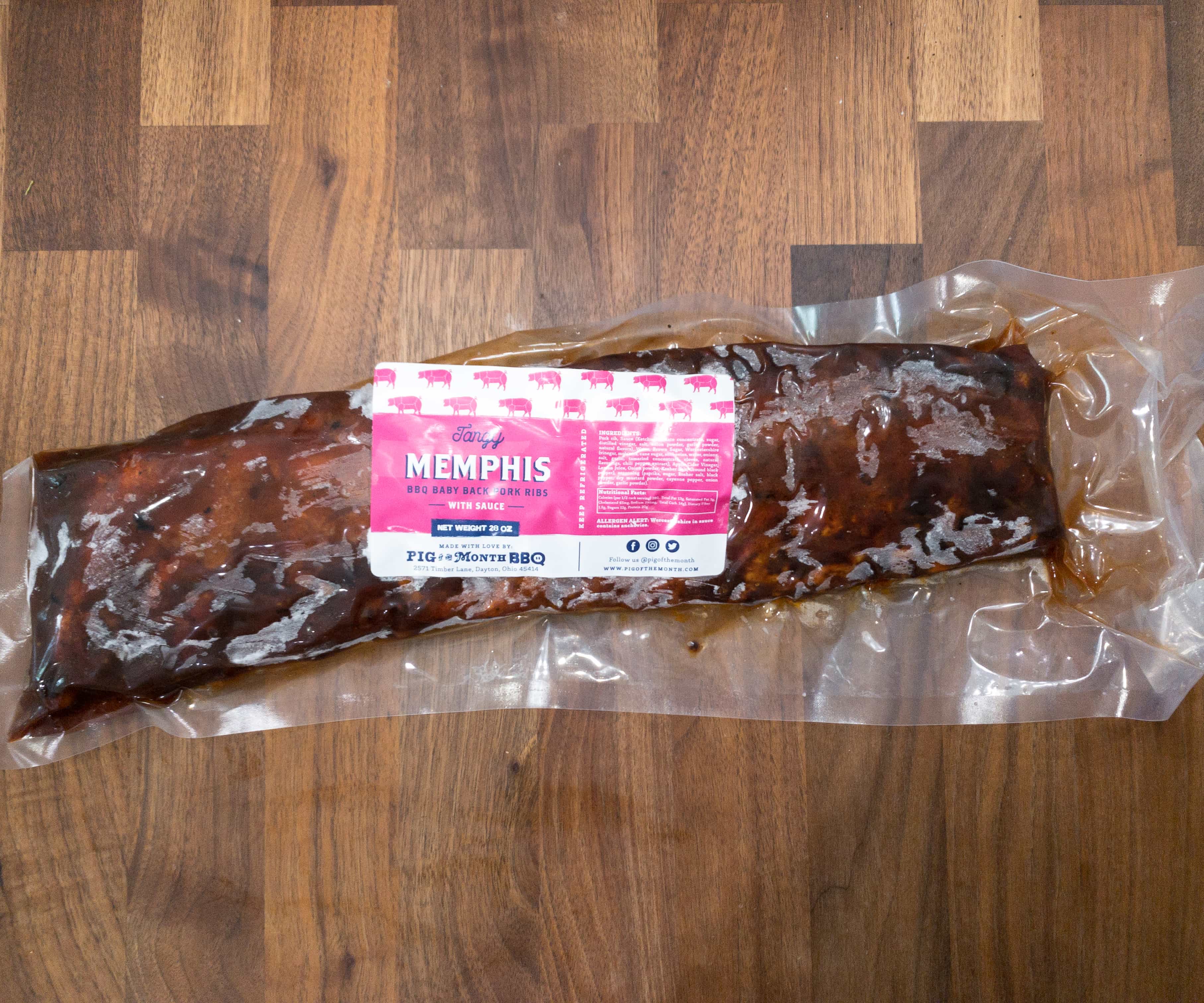 It's easy to prepare and cook! You can poke a few holes in the packaging and microwave it for about 20 minutes.
For the baby back pork ribs, we opted to cook it in the oven. First, sauce it up!
We wrapped it tightly in 2 sheets of foil, placed in the oven, and waited for at least an hour.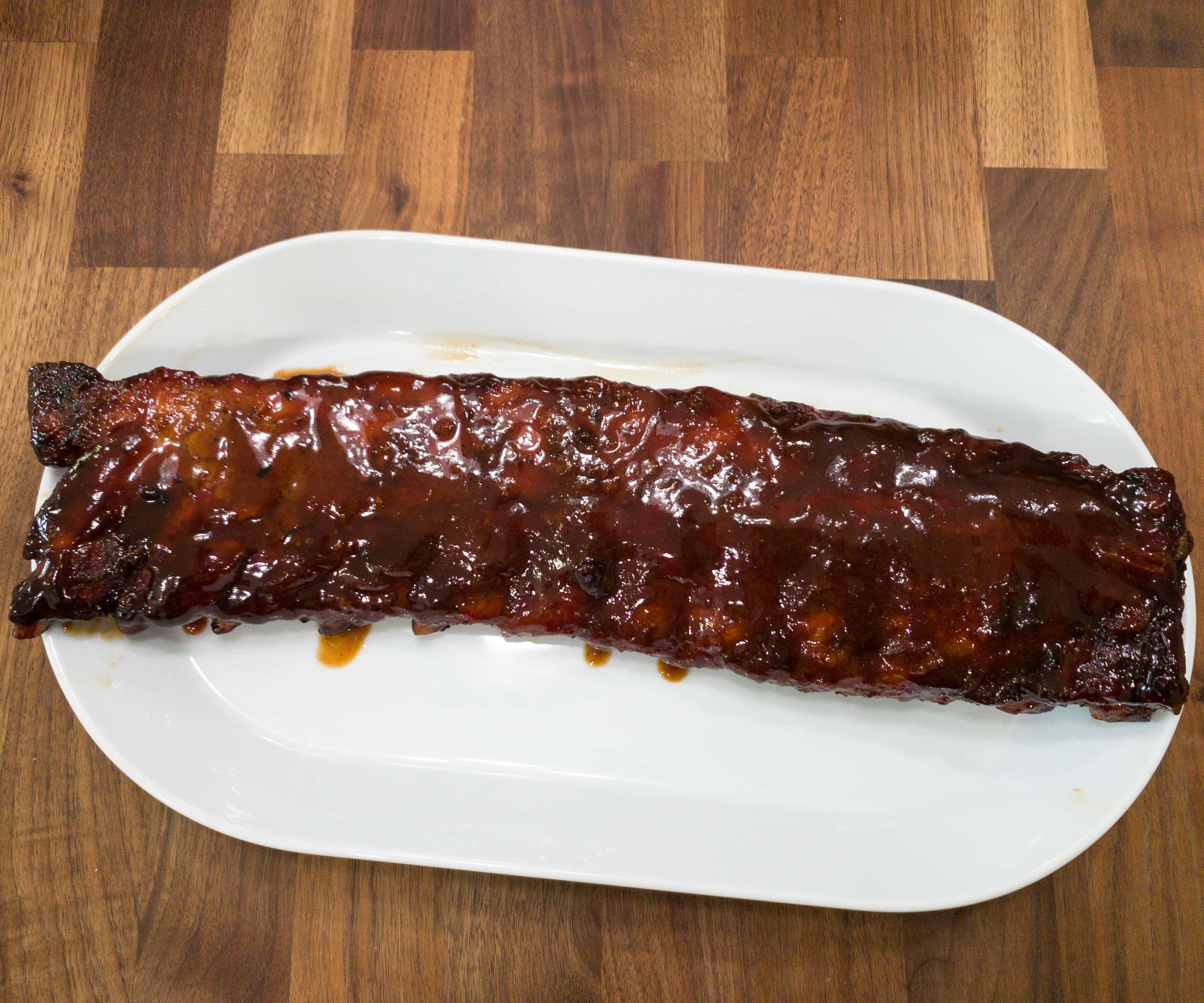 Add more Memphis BBQ Sauce and serve!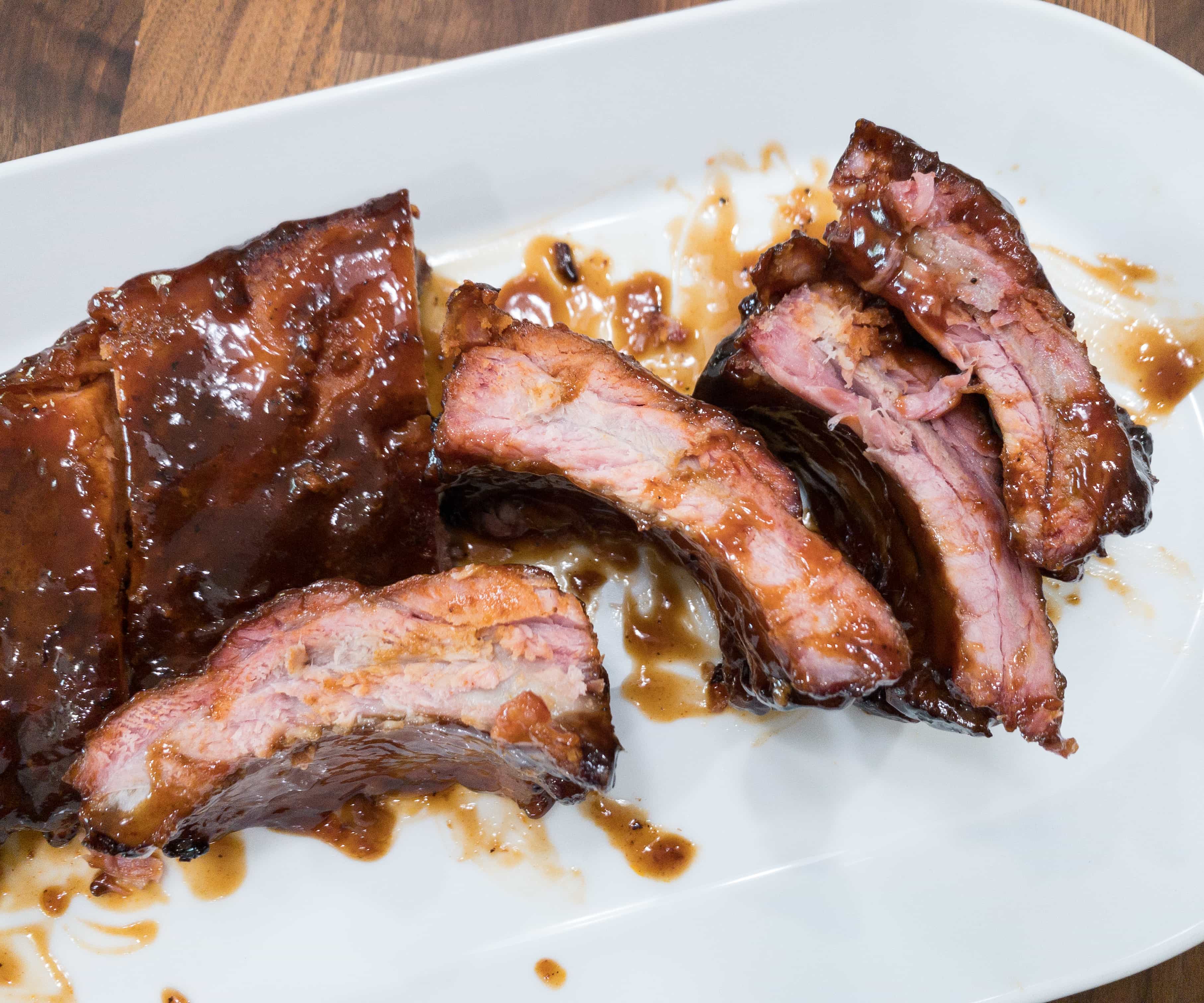 It's so thick, juicy, and very tasty. We absolutely loved it! The flavor was amazing, you could taste the smokiness, I was so impressed by this and would love to get this as a Father's Day present (or any time, especially every month!).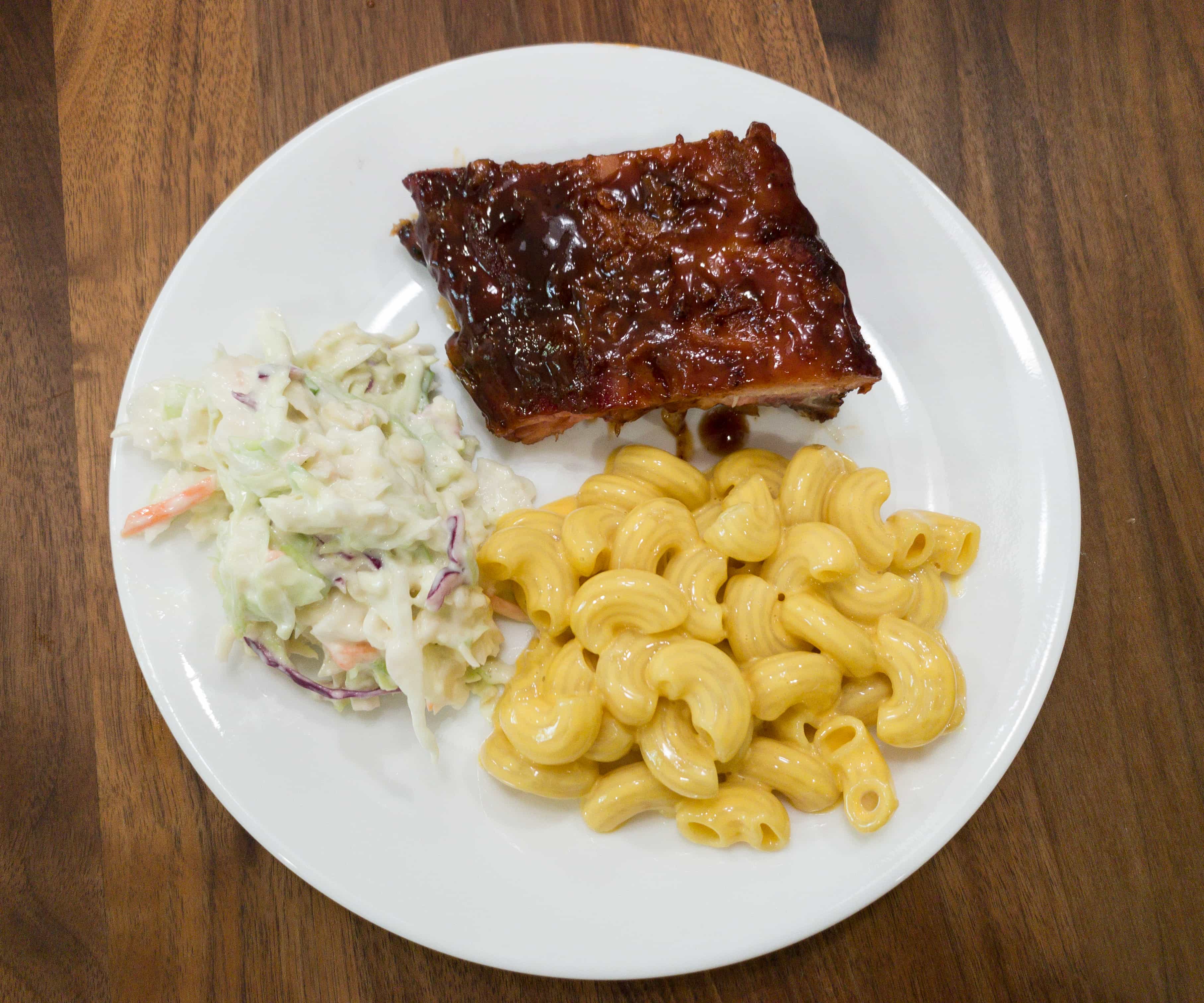 We plated this with two traditional sides – coleslaw and mac and cheese. Regrettably, our children loved this meal too (less for me). At least we know we're raising them right!
Our first box from BBQ of the Month Club is highly impressive! It features delicious baby back pork ribs and applewood smoked maple bacon, which is both easy to prepare and cook. I also appreciate the inclusion of their homemade BBQ sauce. The meat was good on its own but adding the sauce brought it to another level! Even the candies were so good, I never imagined that sweet caramel candies can be mixed with crunchy bacon bits.
What do you think of the Pig of the Month BBQ of the Month Club box?
Visit Pig of the Month BBQ of the Month Club to subscribe or find out more!