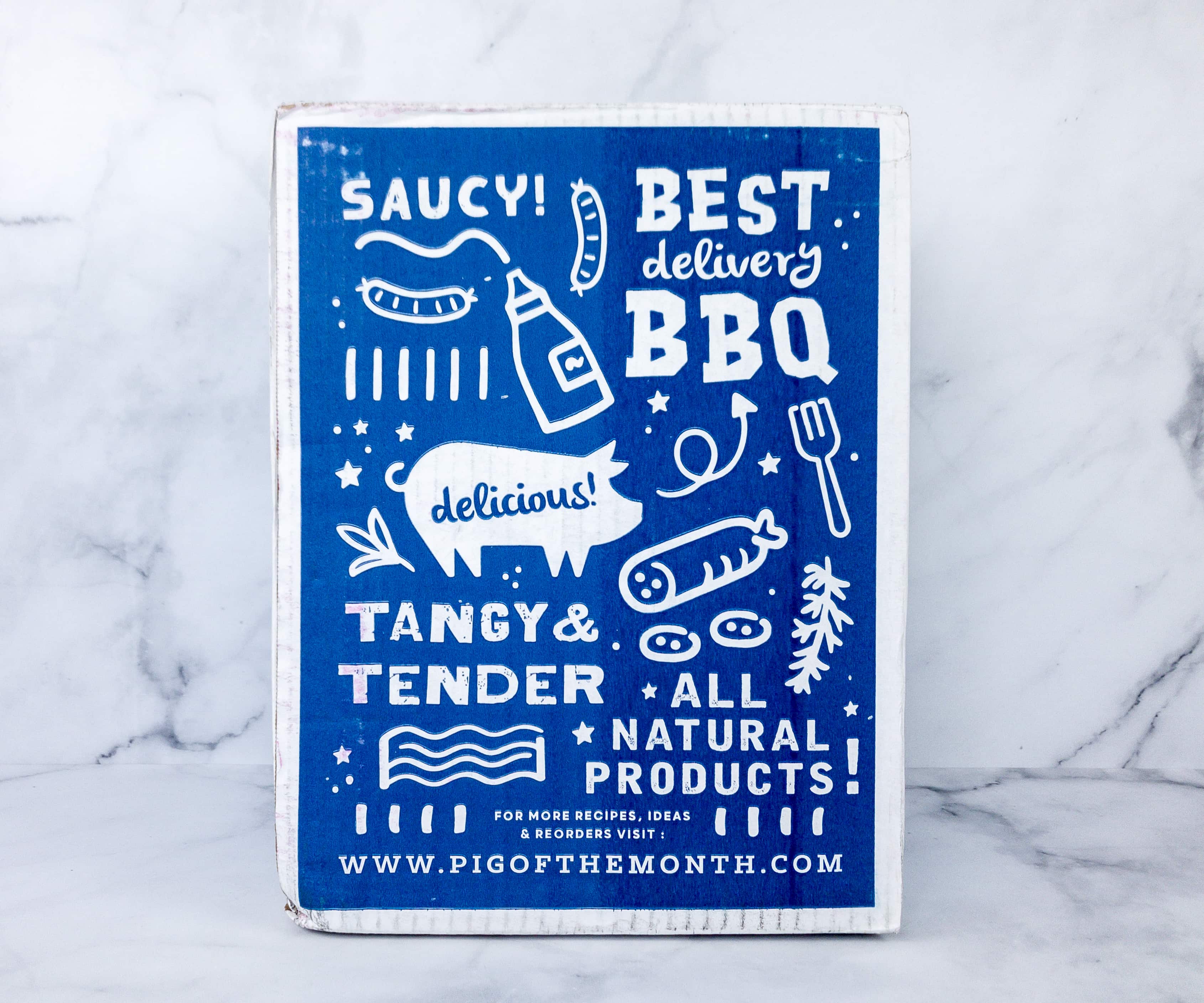 Pig of the Month Club delivers premium-quality, all-natural, and preservative-free meat. They currently offer two kinds of subscriptions: BBQ of the Month which offers BBQ and sides in every box and Bacon of the Month which offers 2 pounds of bacon in every box. There are also various plan lengths available, starting from 3 months to as long as 12 months.
This is a review of their Bacon of the Month box. A 3-month plan is $119, a 6-month plan is $209, a 9-month is $299, and a 12-month plan is $399.
DEAL: Get 15% off! Use coupon code hello15.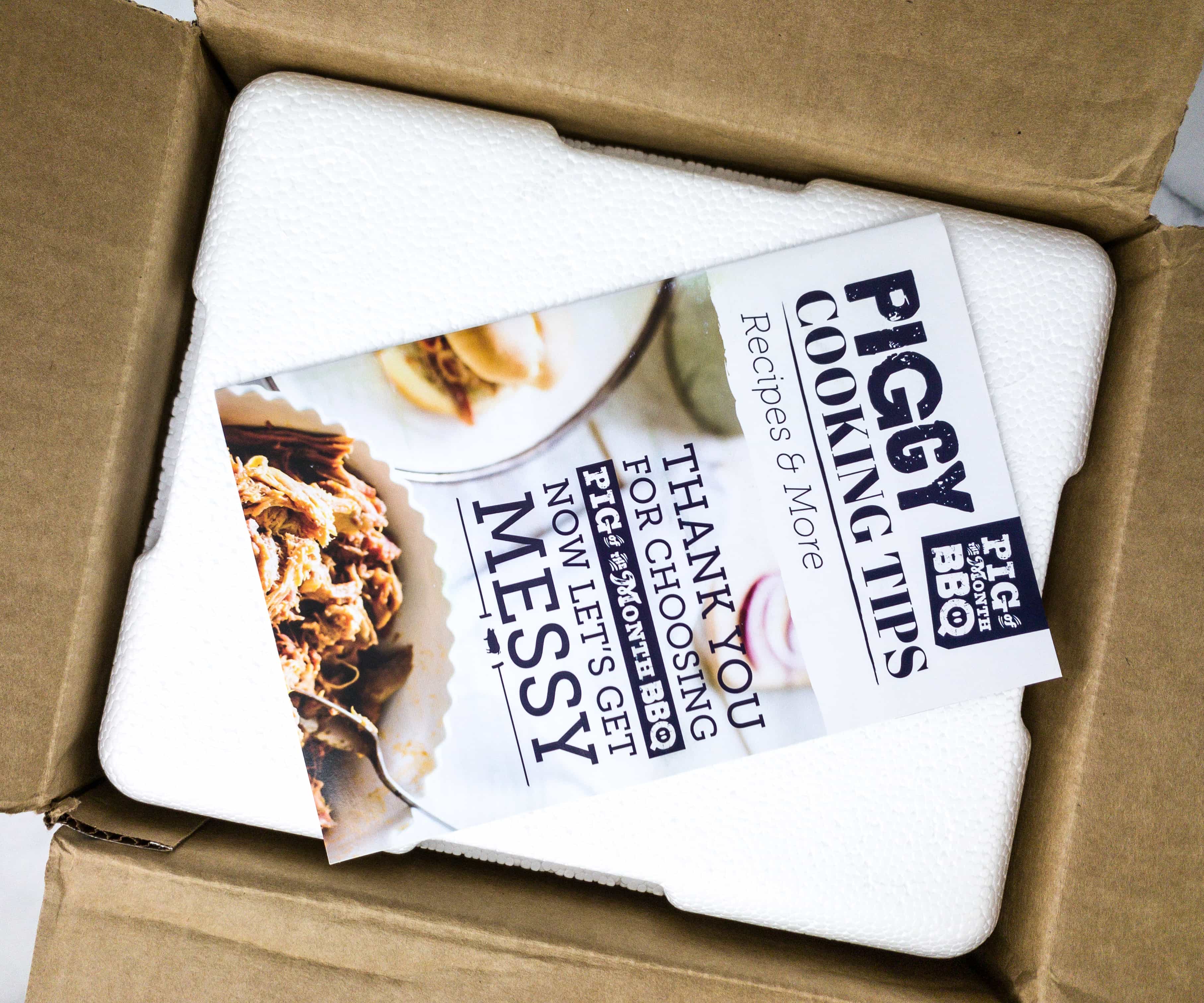 Upon opening the box, we were welcomed with a big styrofoam case and a booklet!
All the items were carefully packed in a thick styrofoam case surrounded by ice blocks, ensuring that all the meat arrives in great condition.
This card from Pig of the Month BBQ encourages us to share our BBQ pics using #pigofthemonth!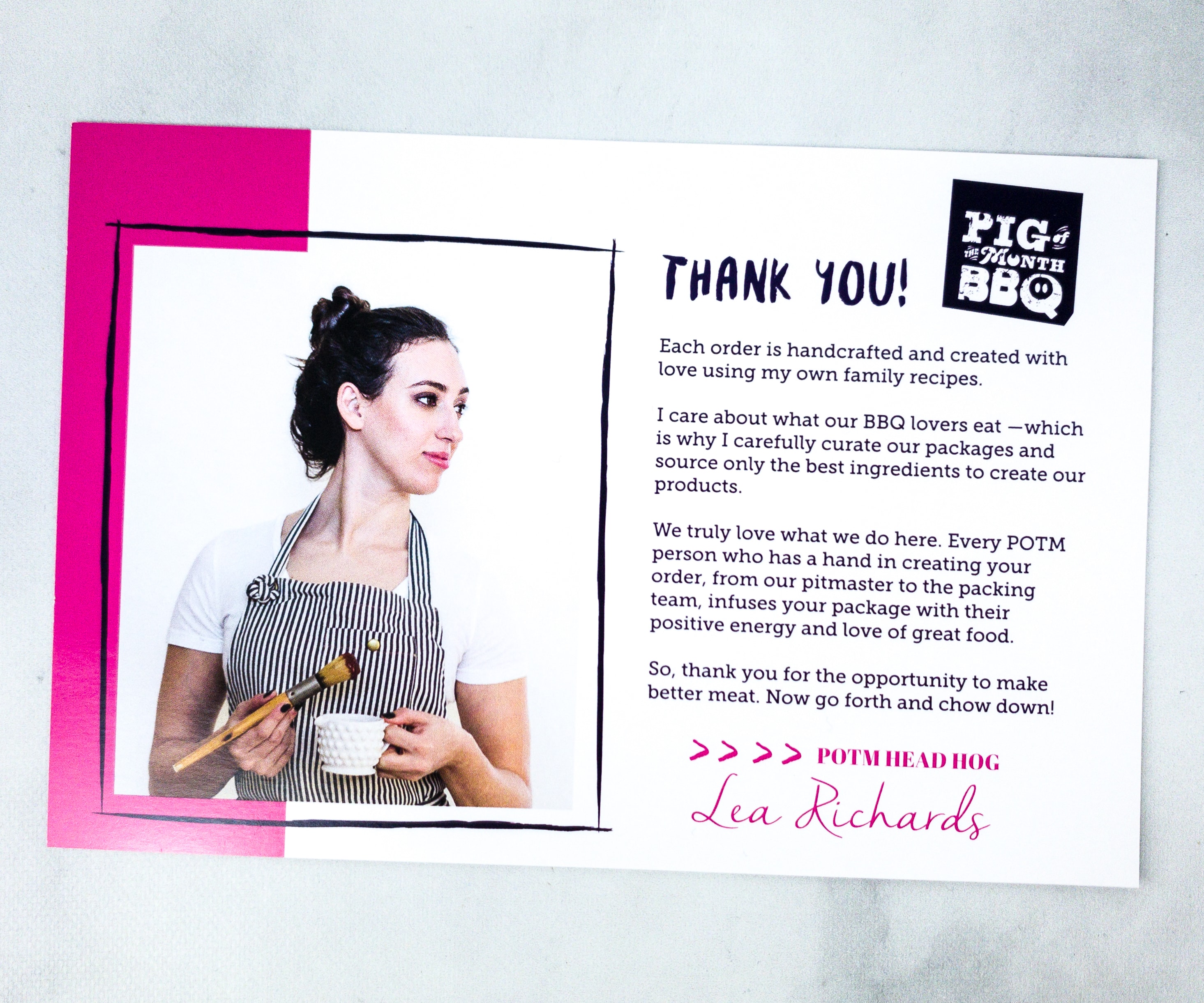 The back of the card contains an appreciation message from the POTM Head Hog, Lea Richards!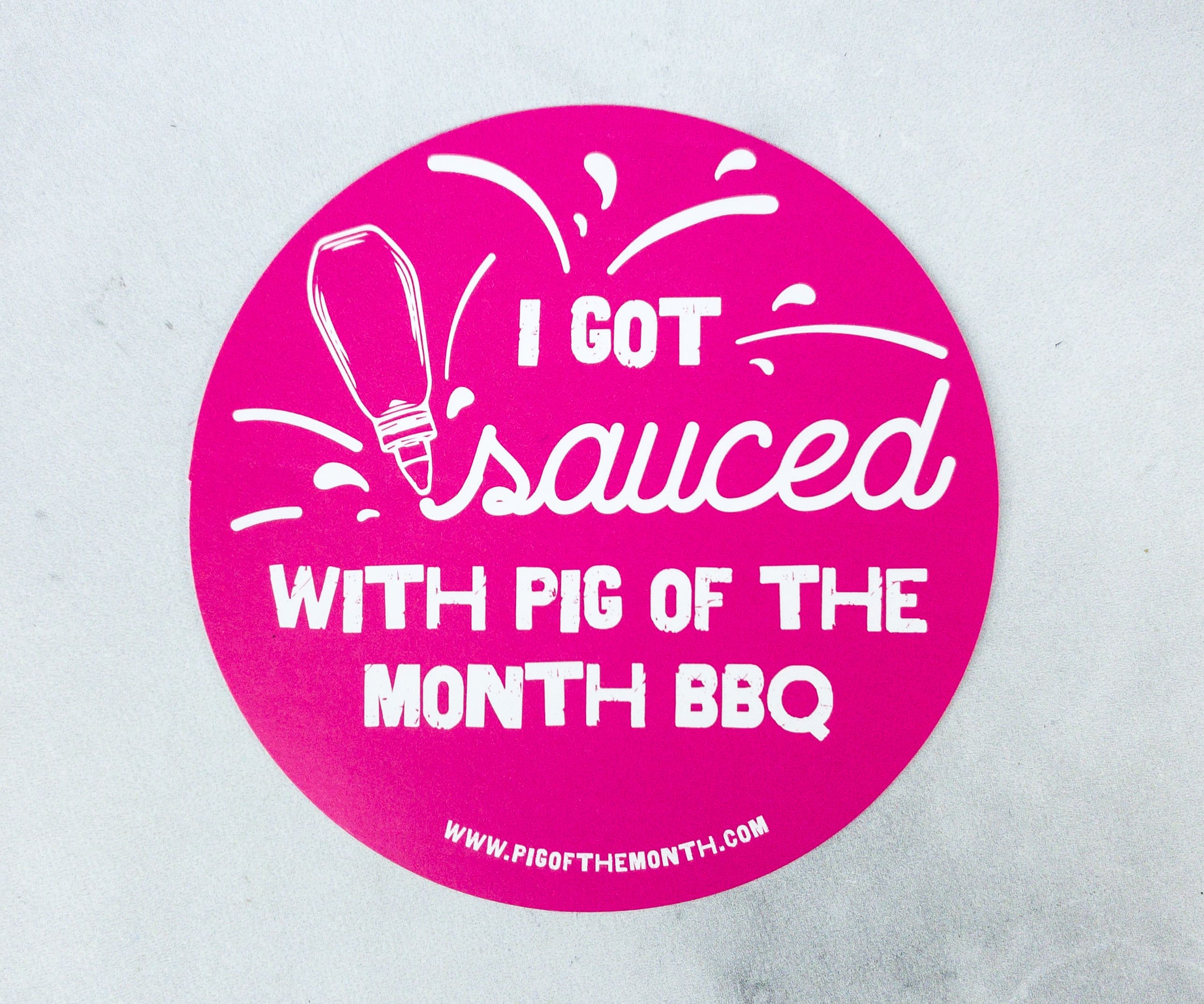 Aside from the card, we also got a pink POTM sticker!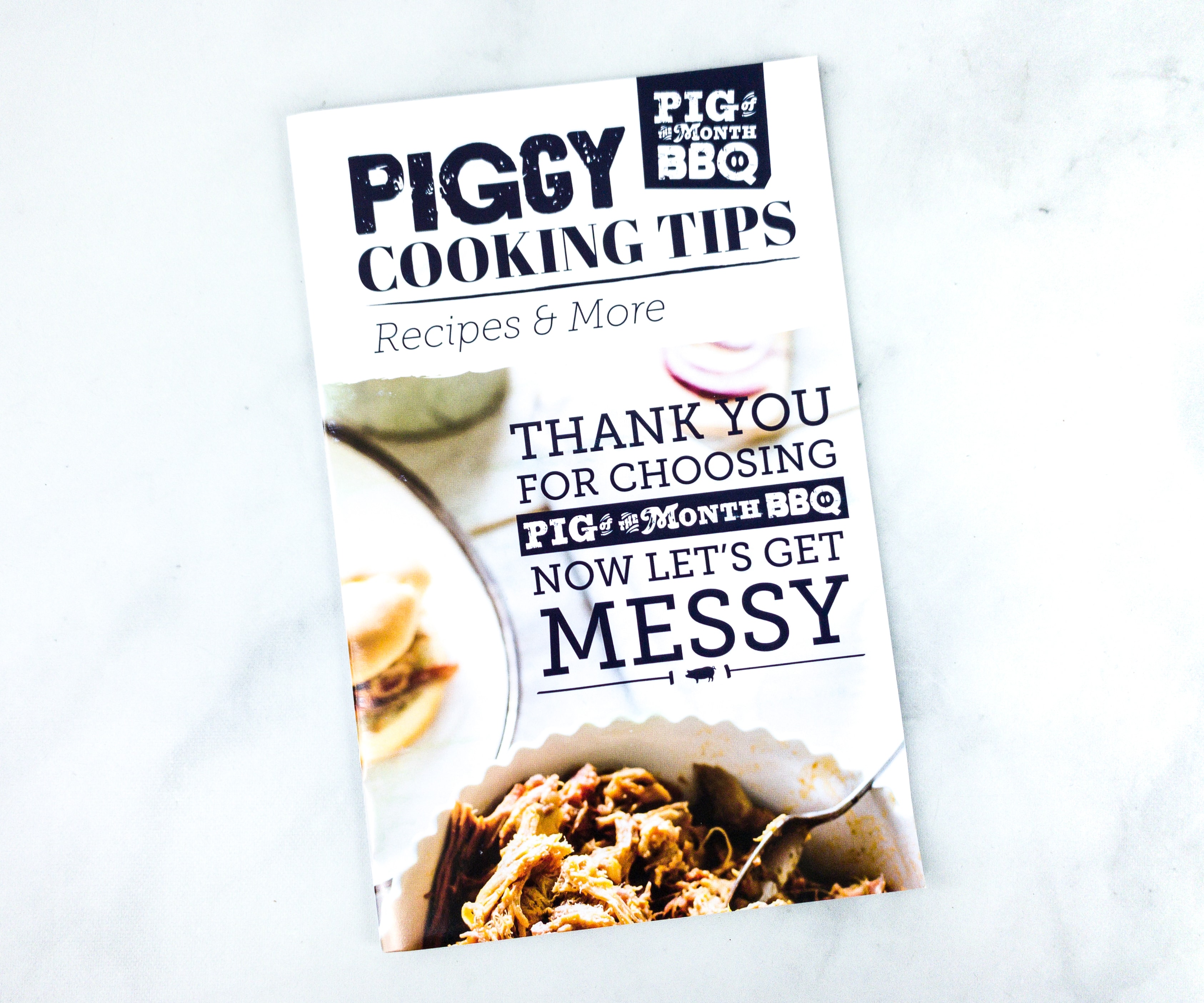 This month's box includes an exclusive Piggy Cooking Tips booklet.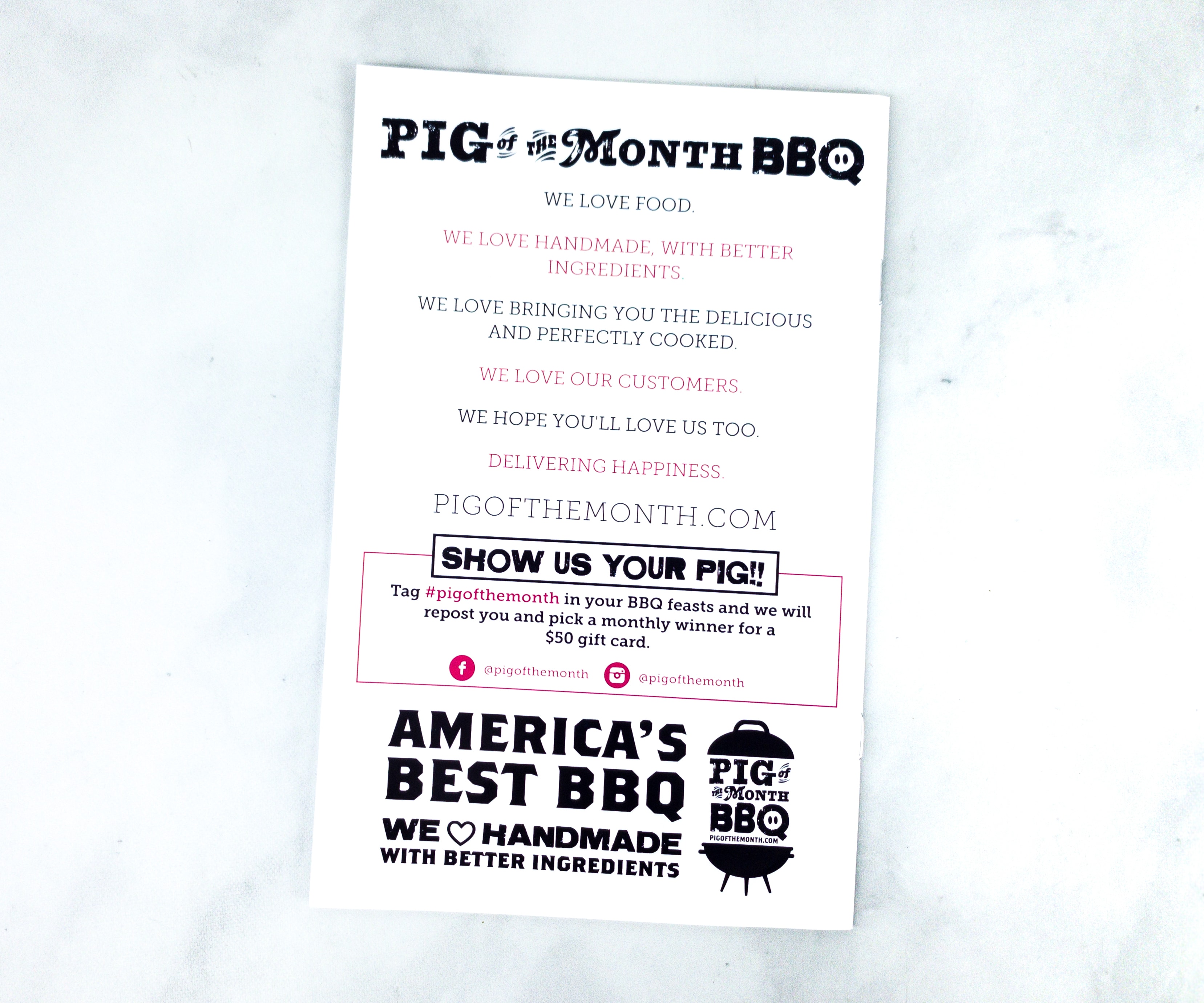 According to the back of the booklet, you'll get a chance to receive a $50 gift card if you use #pigofthemonth in your BBQ feast photos on social media.
It's a well-detailed booklet that contains a lot of information about the items included inside the box. They even provided us some tips on how to properly handle the meats once they arrive.
This part of the booklet features ways to cook the meat, including the use of microwave, oven, stove, and even grills.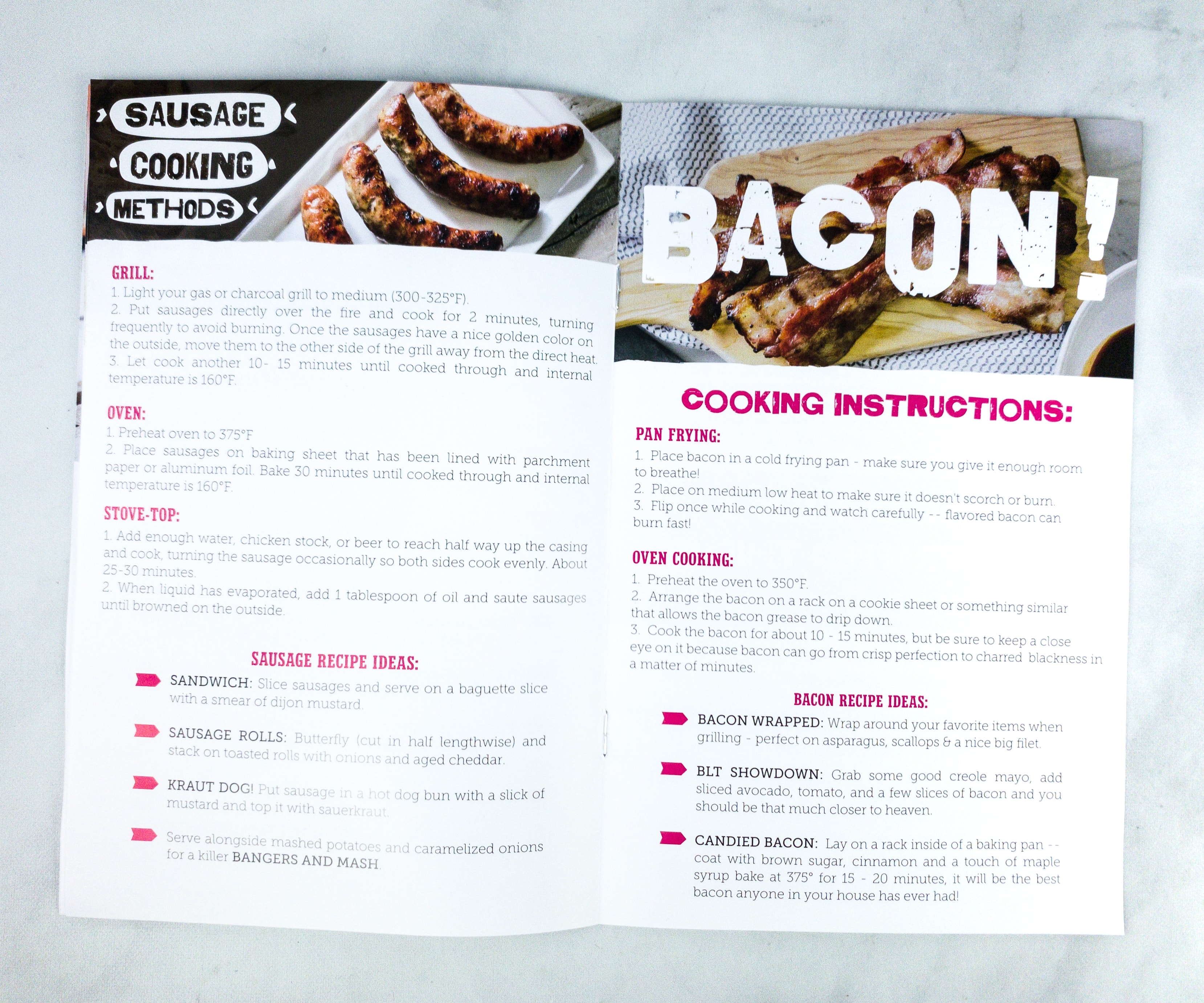 They even added recipe ideas!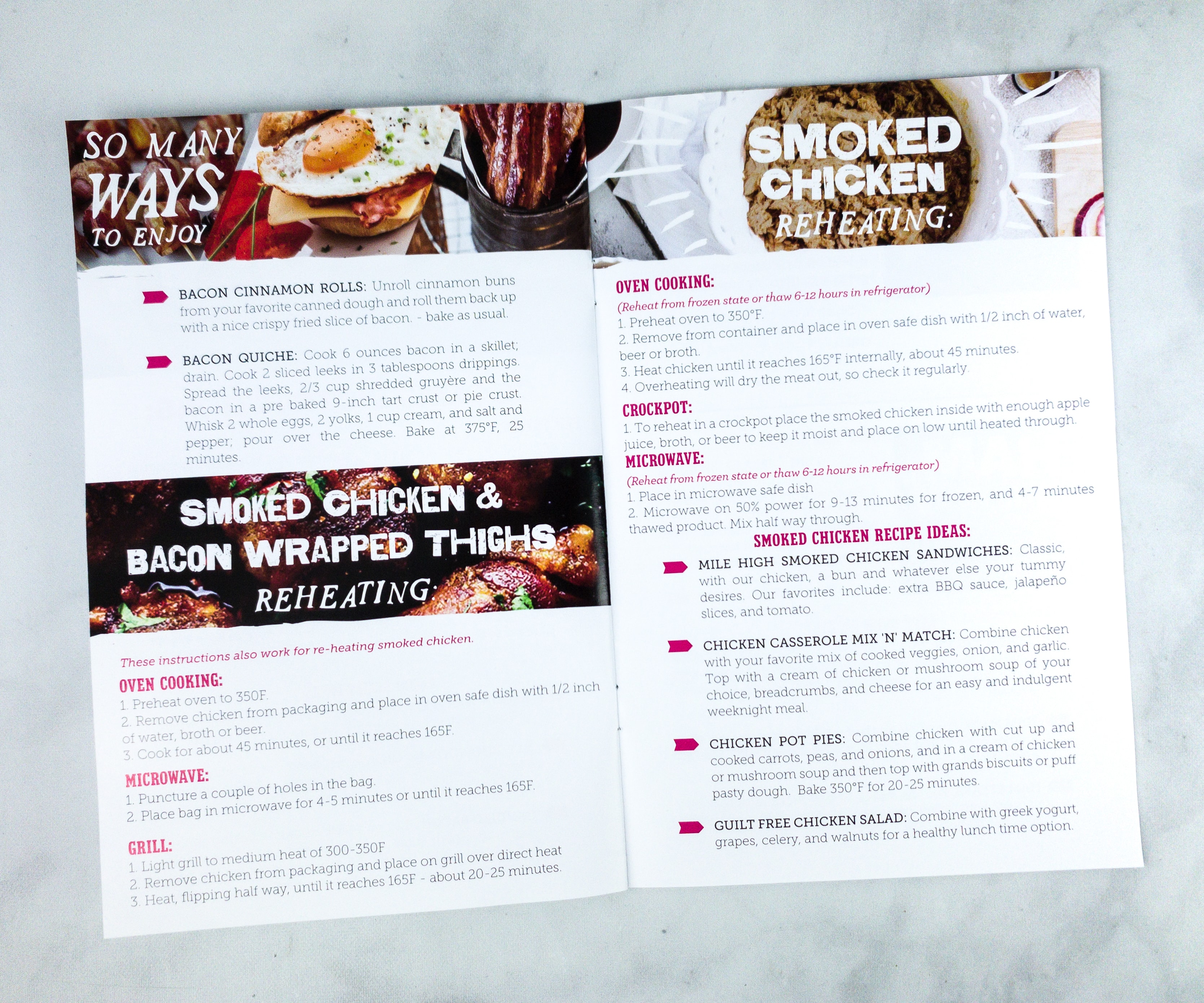 It's so informative, I didn't expect to get so many ideas and ways to enjoy meat!
This booklet even listed ways to cook leftover ham! I just can't stop loving it!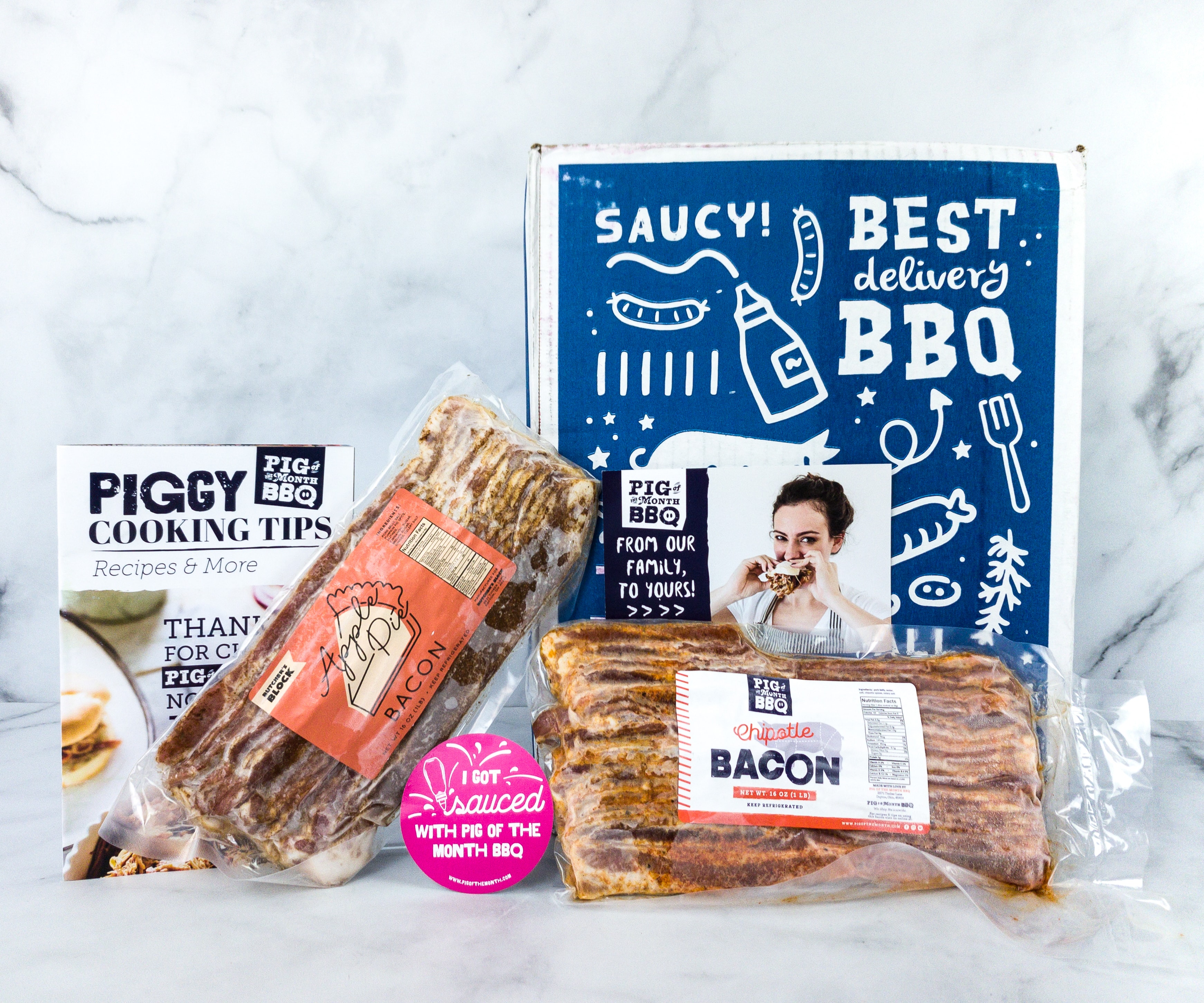 Everything in my May 2020 box!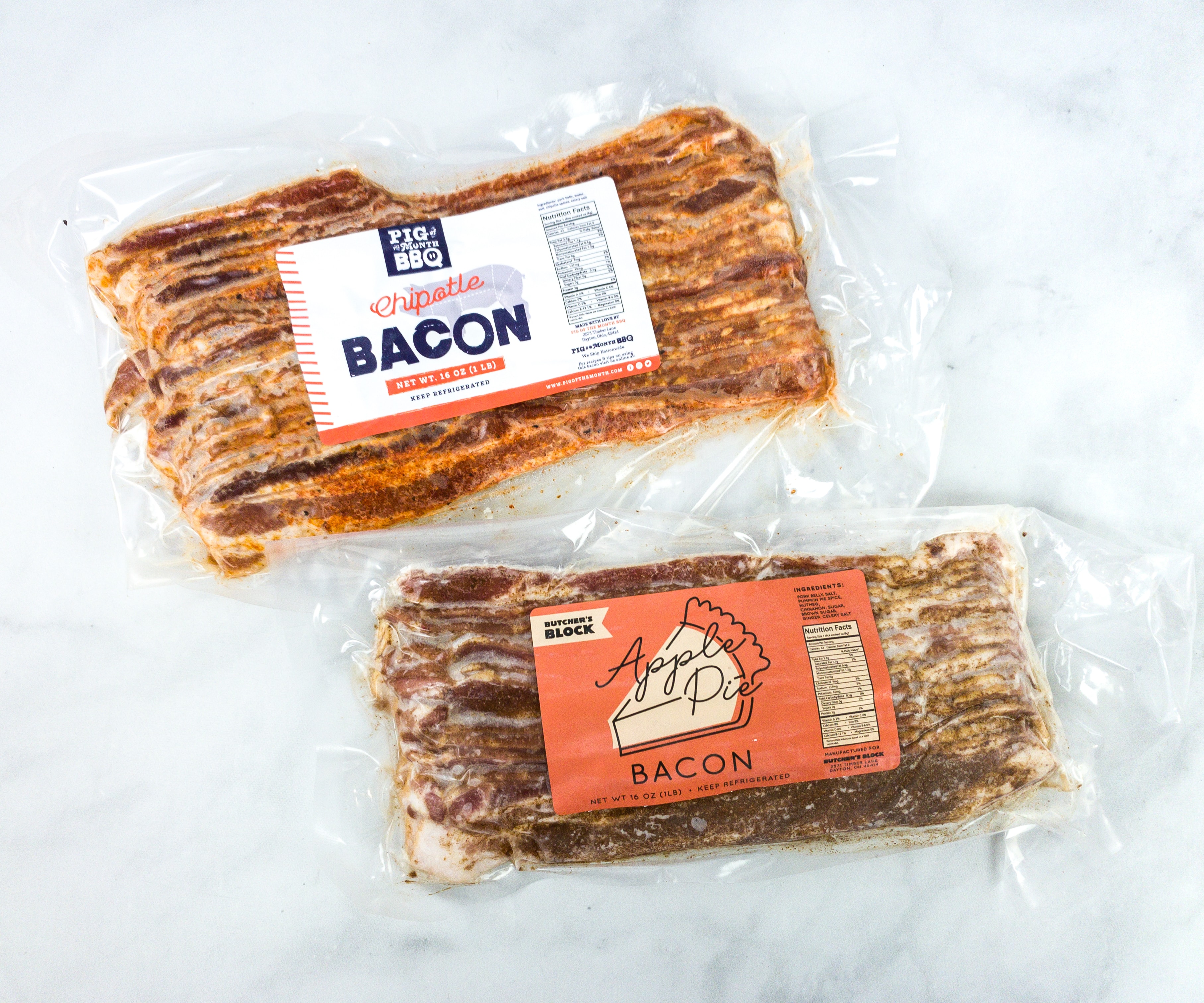 This month's box includes a pack of Chipotle Bacon and Apple Pie Bacon!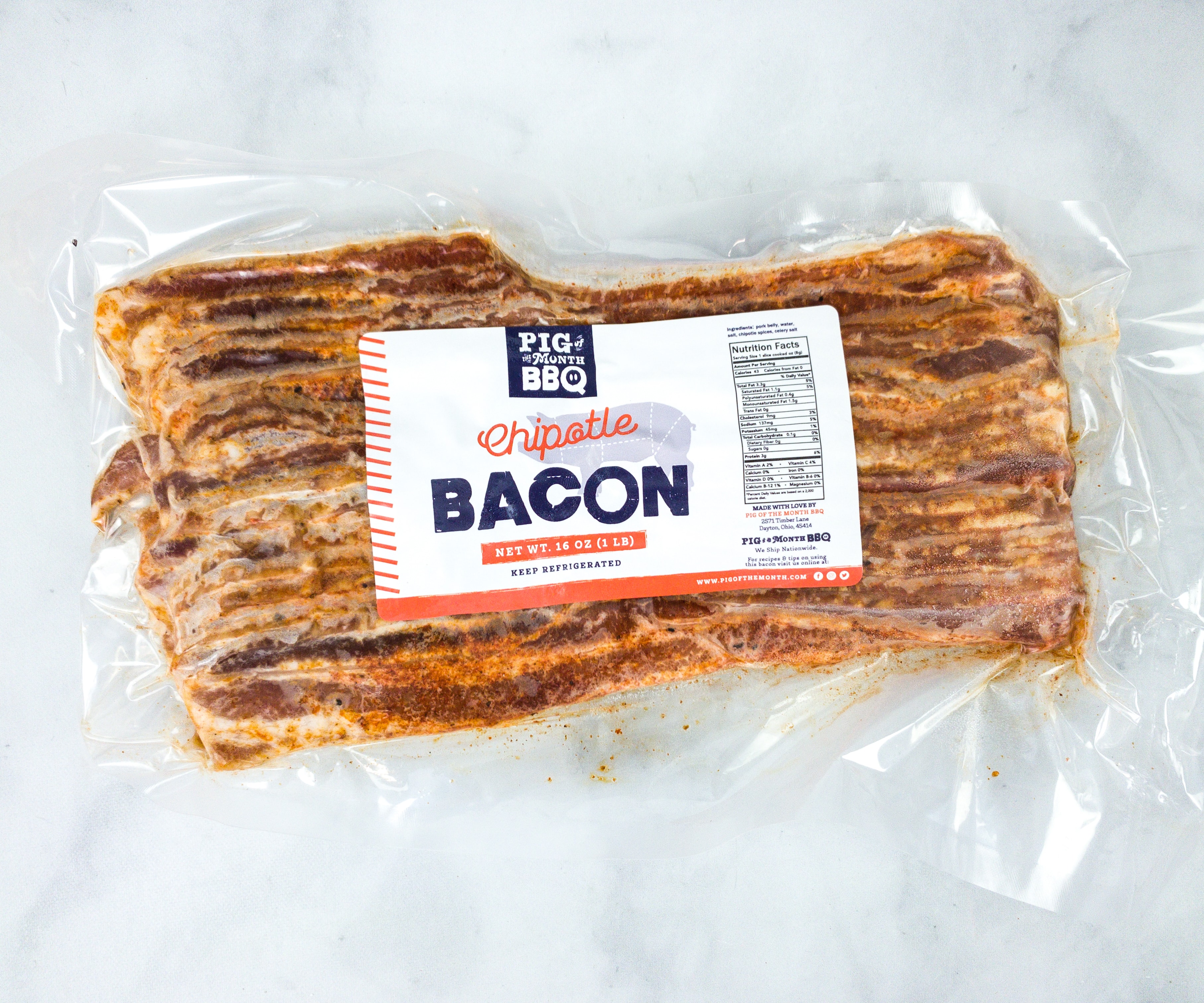 Chipotle Bacon. The first bag of bacon we got is a pound of thinly-sliced all-natural, gluten-free, and nitrate-free pork belly infused with salt, chipotle spices, and celery salt.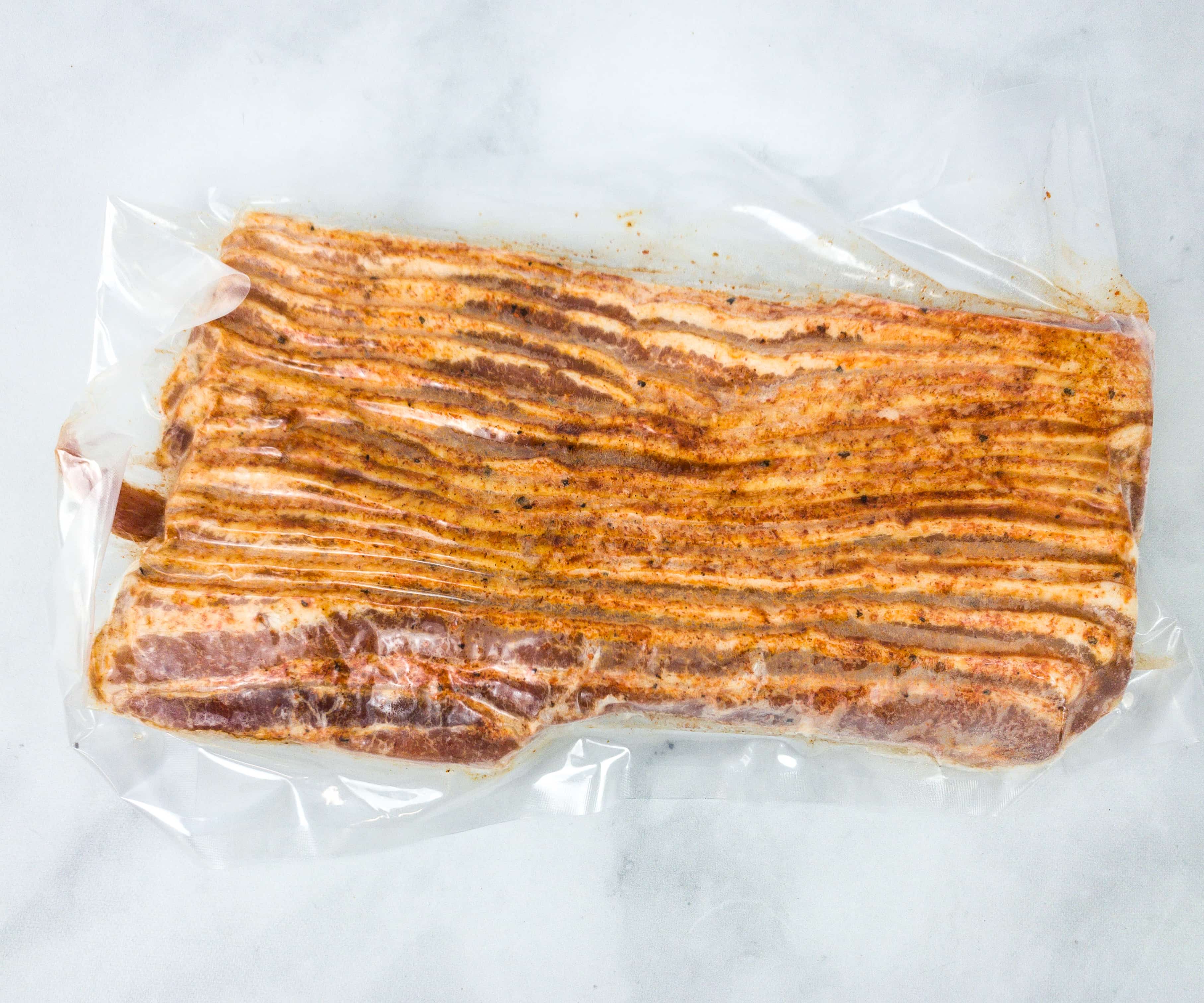 According to the booklet, this bacon pairs well with roasted veggies together with big bay scallops, or even served with pancakes, scrambled eggs, and bloody mary.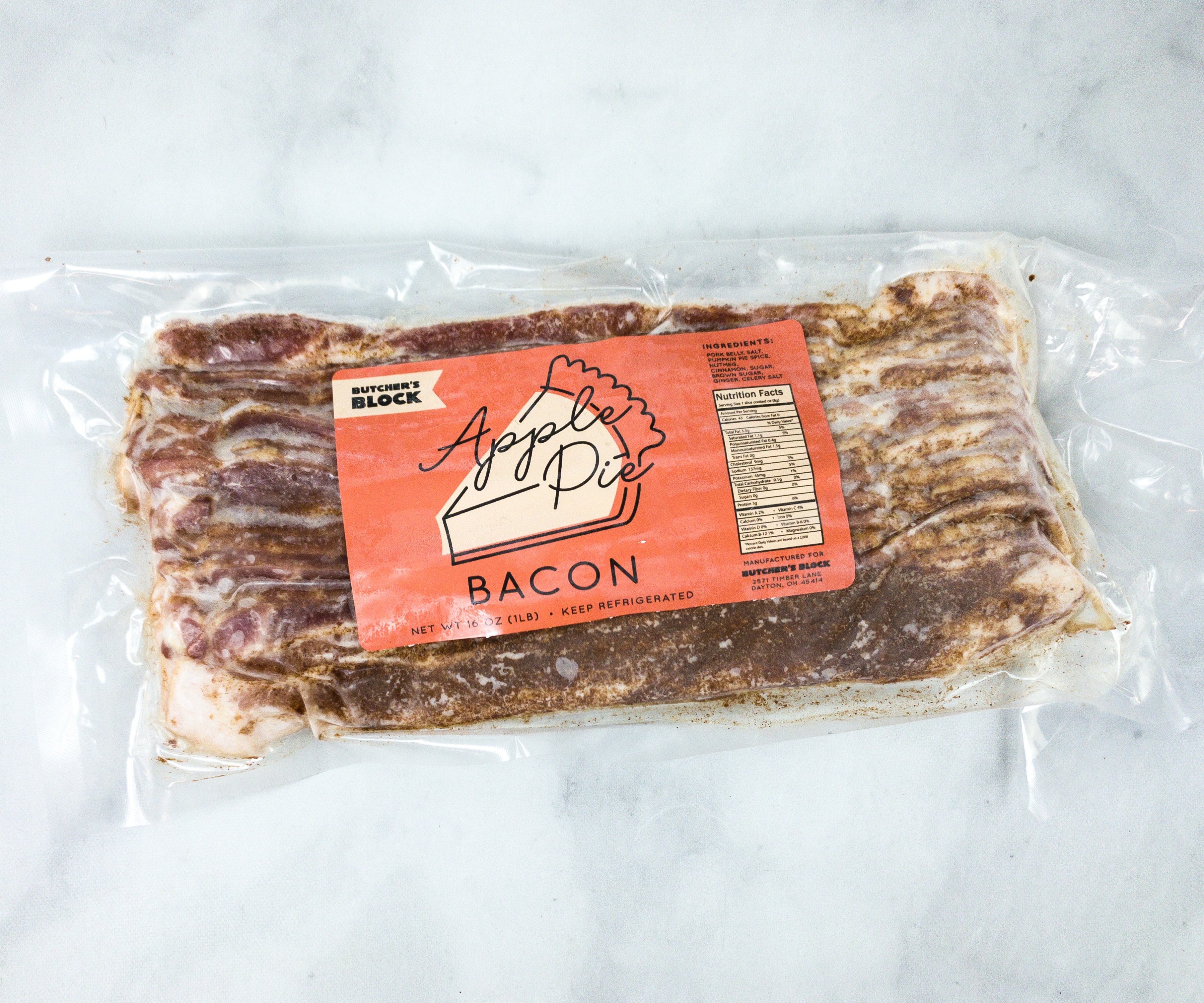 Apple Pie Bacon. The second bag of bacon meat we got is also sourced from all-natural, gluten-free, and nitrate-free pork belly. Each piece is imbued with pumpkin pie spice, nutmeg, cinnamon, brown sugar, ginger, and celery salt.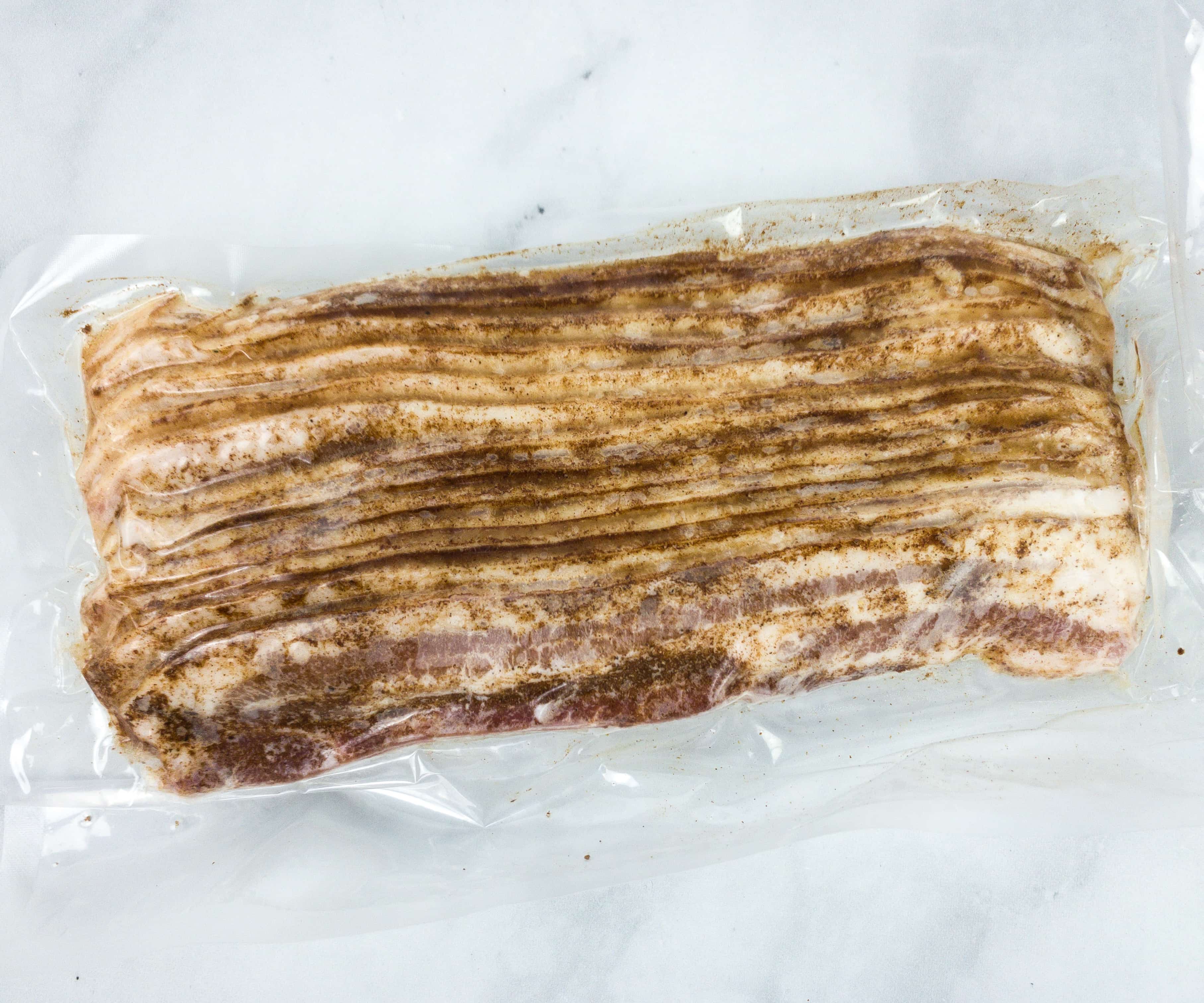 It's slightly sweet, taking our breakfast favorite to the next level!
Nothing really beats the smell of bacon in the morning! I oven cooked the bacon for 10-15 minutes and let them drain on a foil sheet for a few more seconds.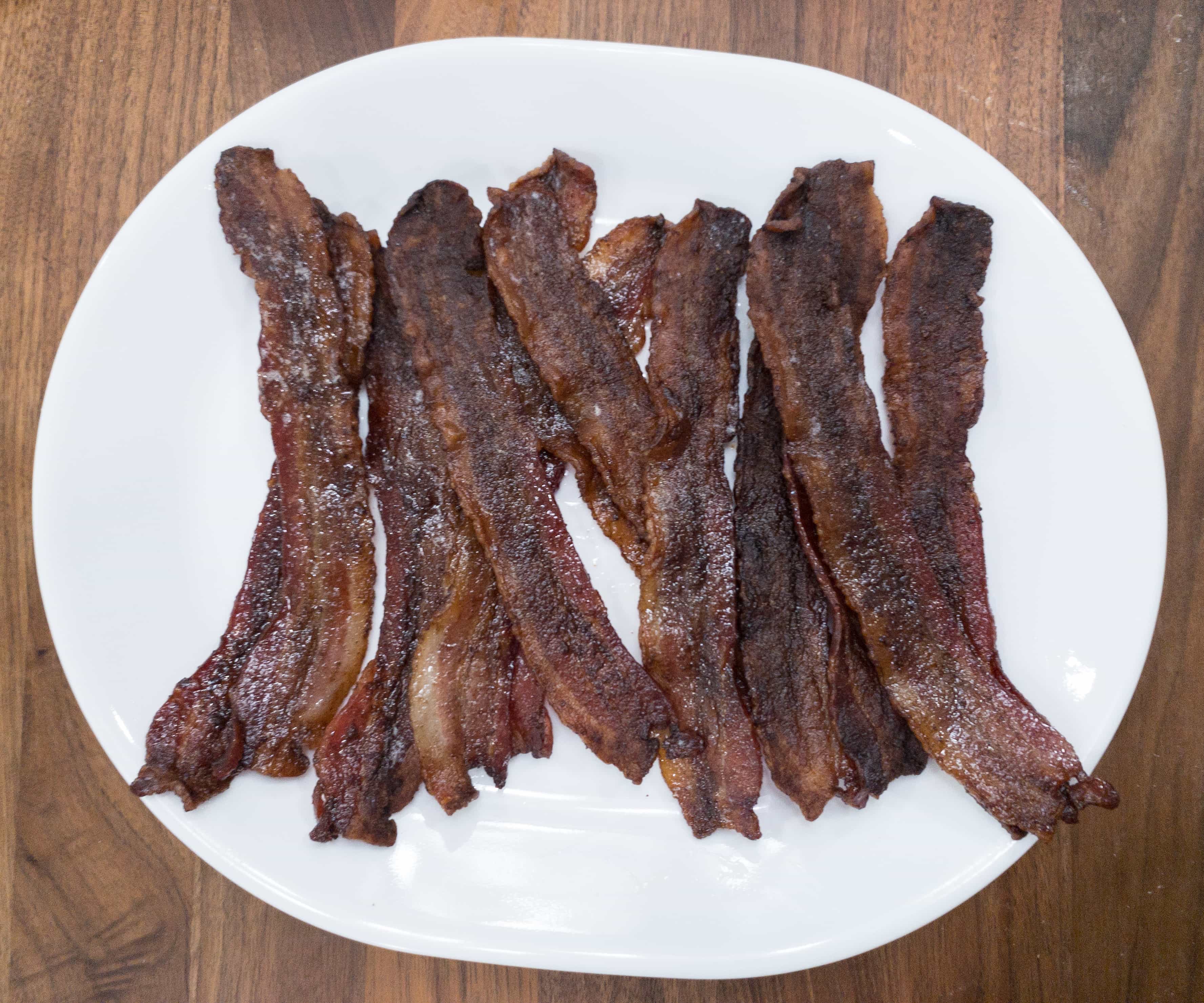 Once I drained the bacon, I then transferred it to a huge plate and prepared the sides.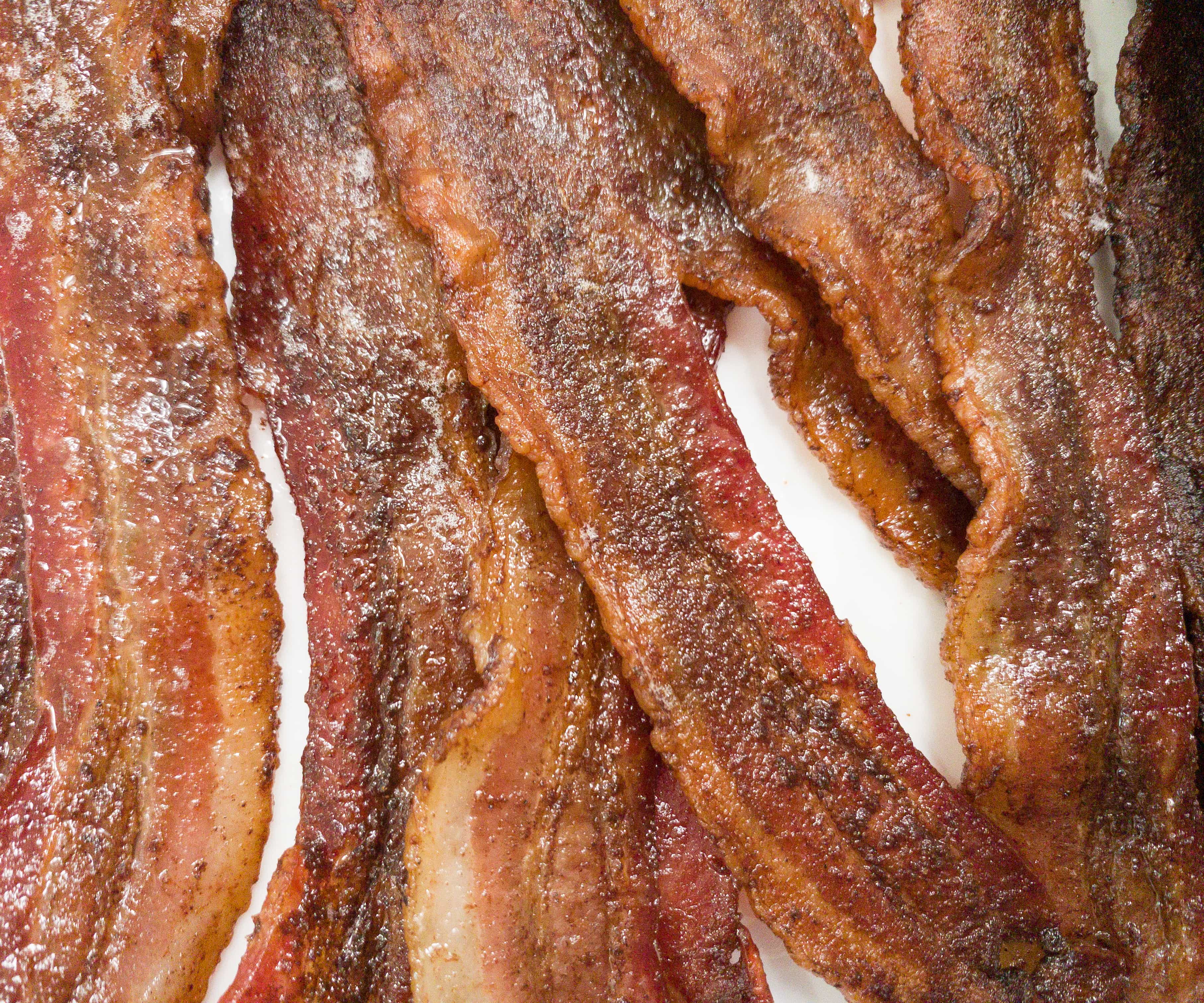 These bacon strips look so juicy!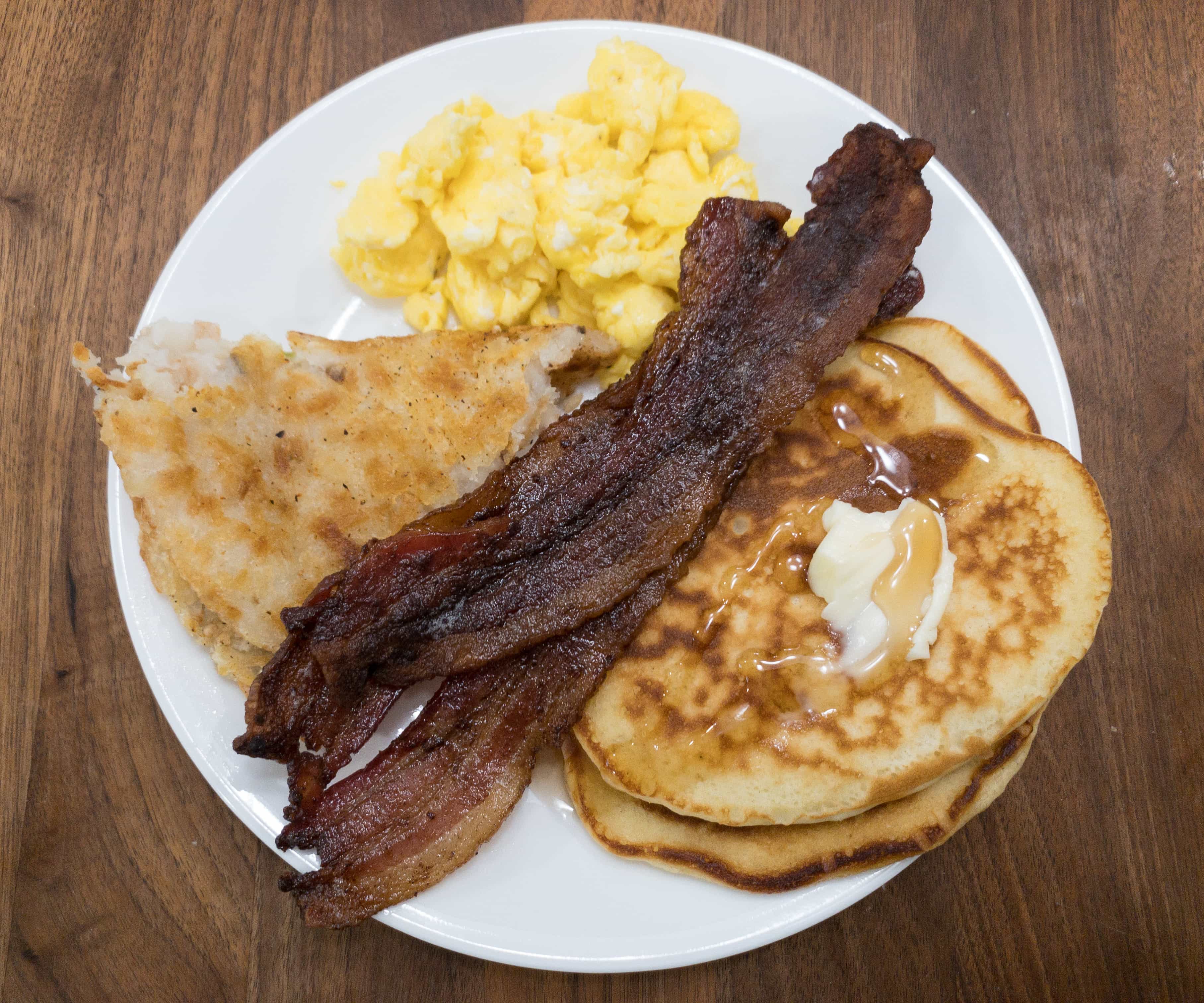 For our breakfast, I paired the bacon with pancake, scrambled eggs, and hash browns!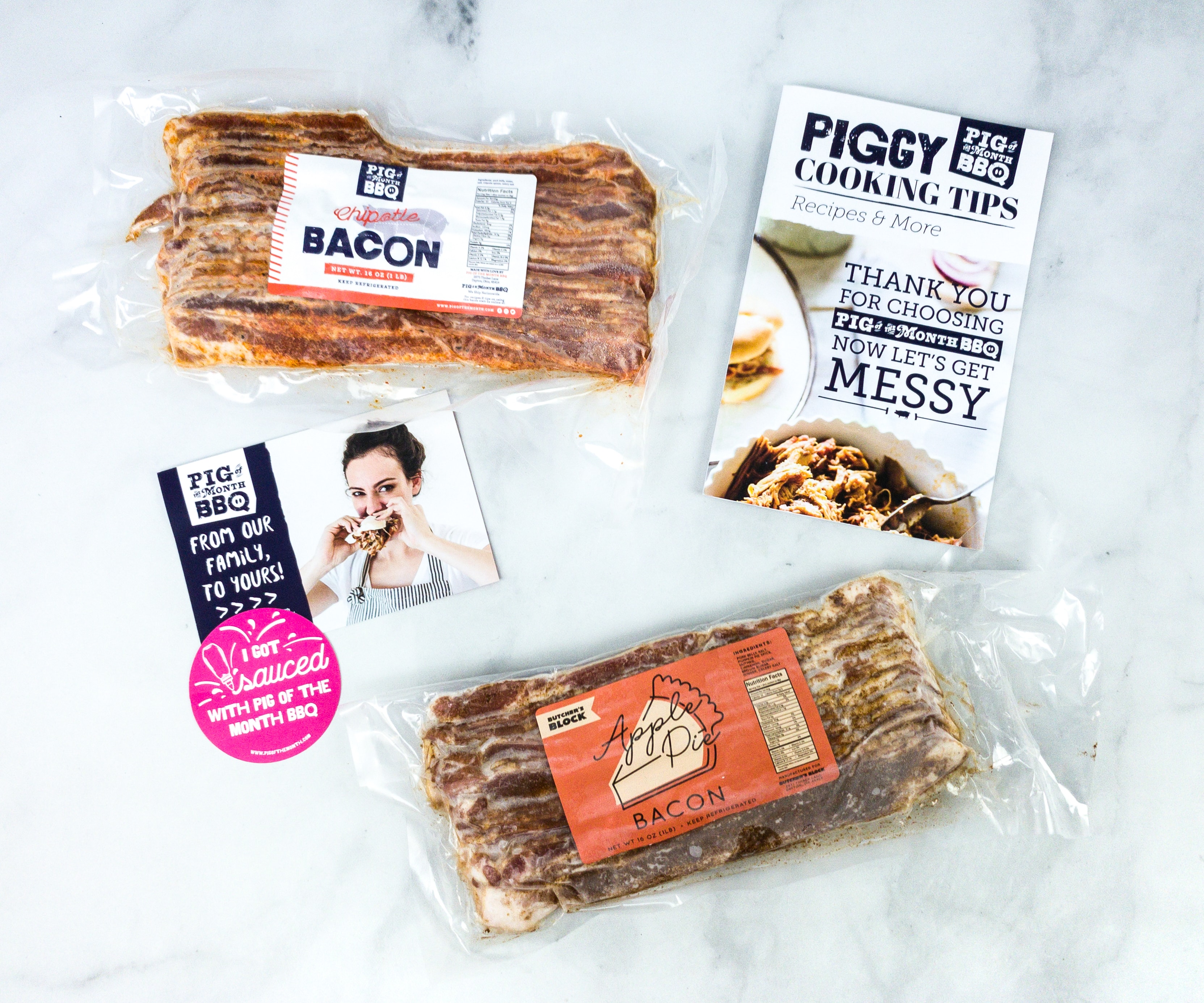 We love bacon and we were absolutely pleased with the bacon we received this month from Pig of the Month Bacon of the Month Club! Both packs of bacon are well-flavored and we simply can't choose a favorite because they're equally good. The chipotle bacon had the smoky flavor we can't get enough of, while the apple pie bacon is satisfyingly sweet. I also like the idea of adding an exclusive cookbook in the package, it's helpful in planning our bacon explorations! This is definitely the perfect subscription for bacon lovers like me!
What do you think of the Pig of the Month Bacon of the Month Club box?
Visit Bacon of the Month Club by Pig of the Month BBQ to subscribe or find out more!