Pet Treater Deluxe Dog Pack is a monthly dog subscription. For $25 a month, each pack is filled with 5-8 hand-selected items which may include fun toys, mostly USA & Canada made treats, and extra goodies! Small, medium, and large dog options are available. They also offer a smaller version for $15 called Pet Treater Dog Pack.
DEAL: Get 10% off your first month with coupon code DOGPACK10.
The items came in a sturdy, blue box.
The box's flap comes with a sticker featuring the box's theme. This month's theme is Welcome to the Smokies, which is all about Smoky Mountain nostalgia.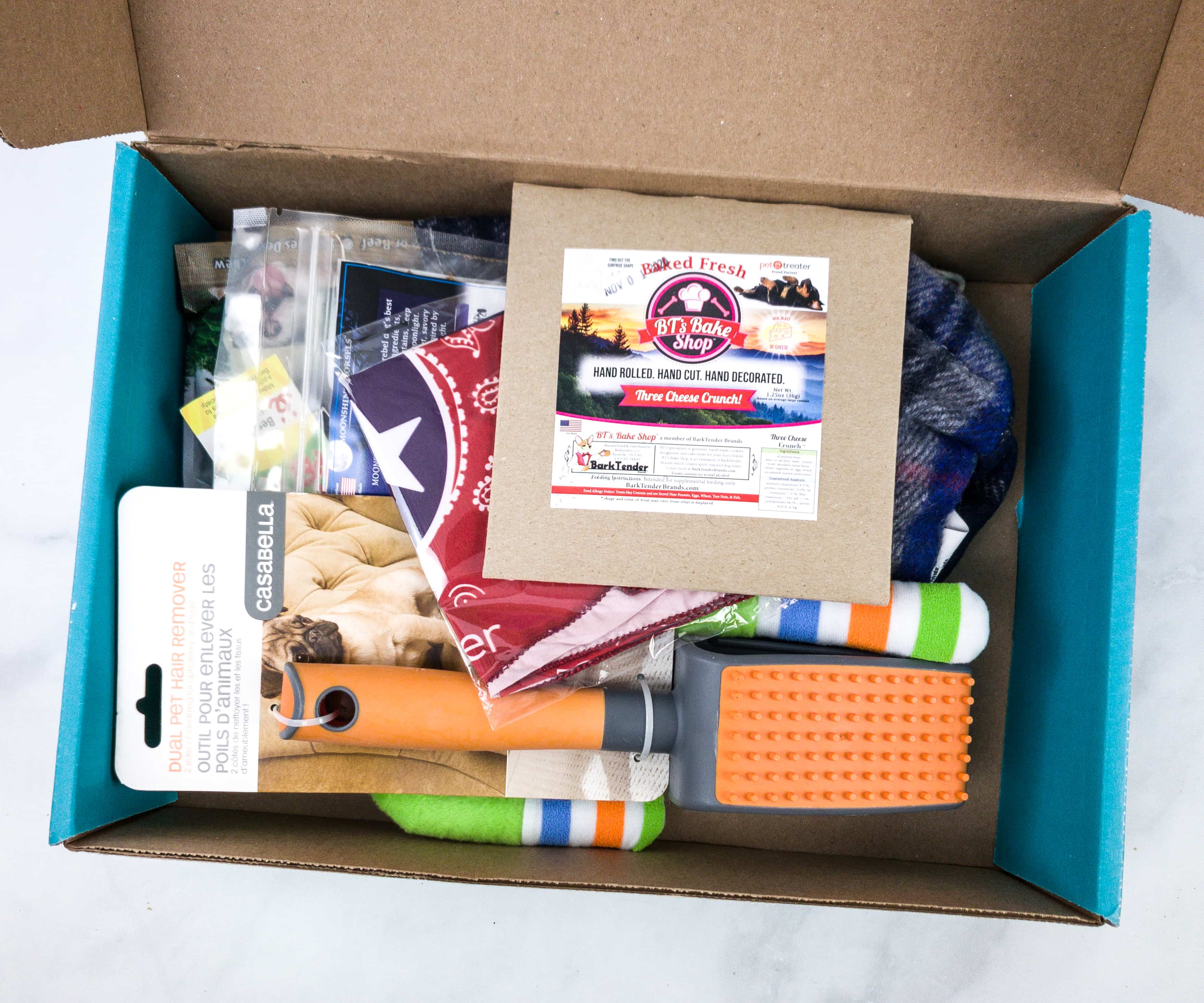 There is no extra packaging for each item, but everything arrived in great condition.
There's a card with a message from Pet Treater.
The back of the card features this month's Pick of the Litter, Rory. If you want your pup to be featured, just send their photo and name to the provided email. Winners will get a free item in their next box!
We also got some promotional cards this month!
They have us a 30% off coupon code from Bark Tender Brands and a 20% off coupon code from Very Vintage Designs.
Everything in our May 2020 box!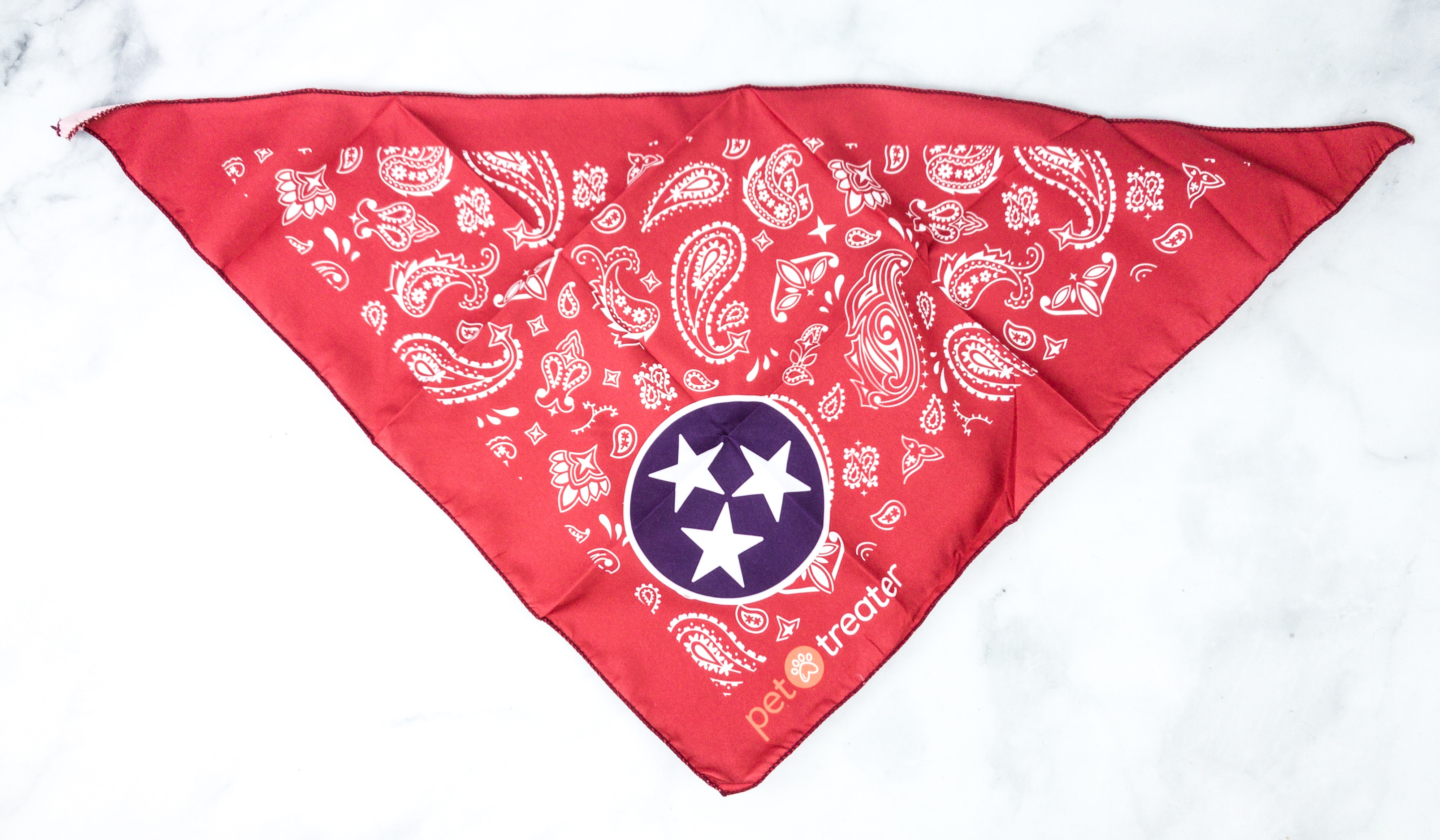 Bandana. This red bandana for dogs is hip! It features a paisley design all over.
On the bottom part of the bandana is a circle with three stars inside.
Just like the other bandanas we've received from Pet Treater, this one is easy to tie on our dogs' neck!
Dual Pet Hair Remover Casabella ($14.99) This tool is helpful for humans as it helps get rid of pet hair on different surfaces.
The packaging illustrates how the pet hair remover works. It's also easy to clean, just rinse it with water!
The brush is two-sided! The orange side is made with rubber, which helps remove thicker pet hair.
The black side is fabric and ideal for removing fine pet hair.
Since the end is narrow, it removes pet hair even on hard to reach areas. It's pretty good!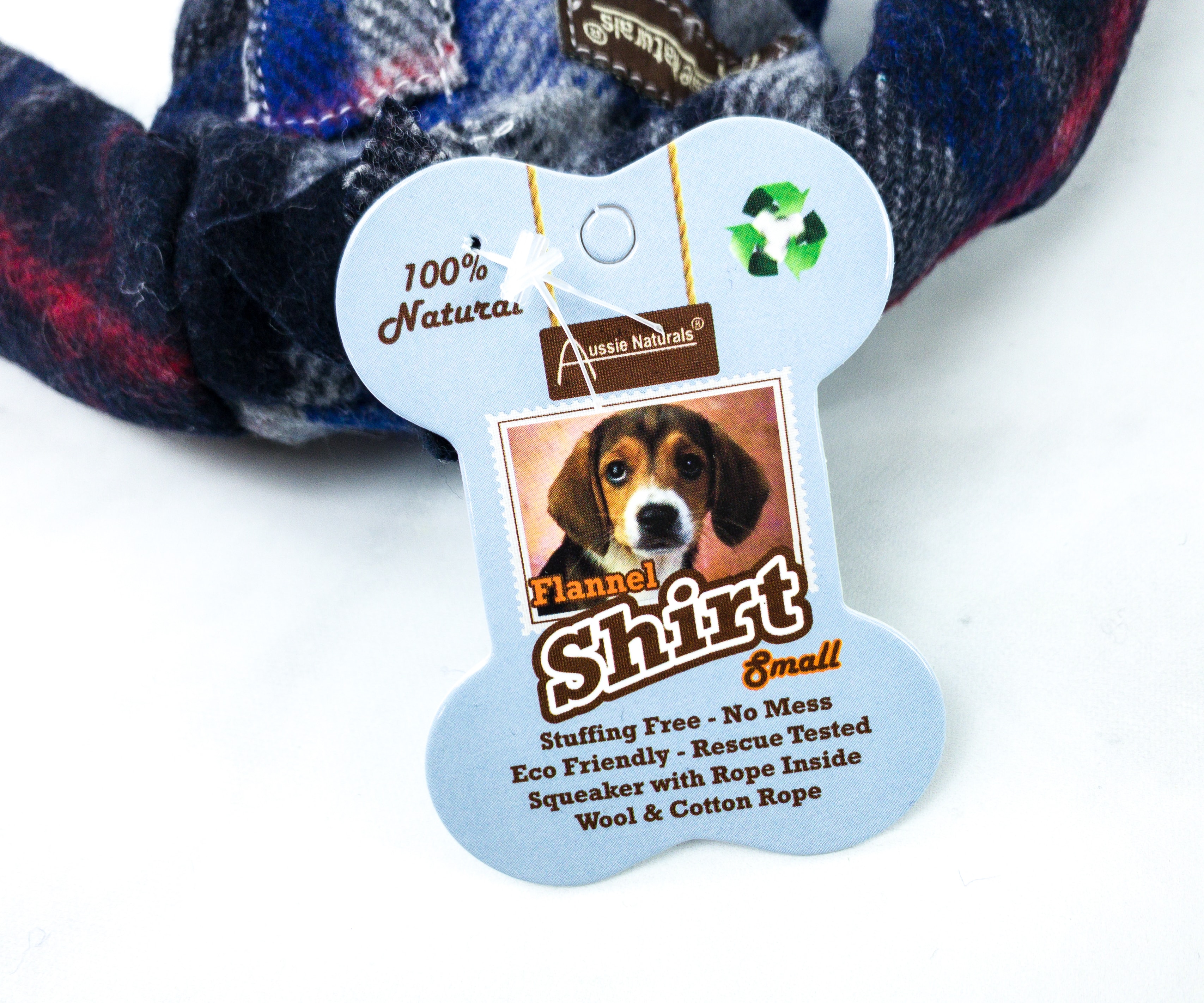 Aussie Naturals Flannel Shirt. A Pet Treater box won't be complete without a fun dog toy! This month, they sent us a flannel shirt inspired toy!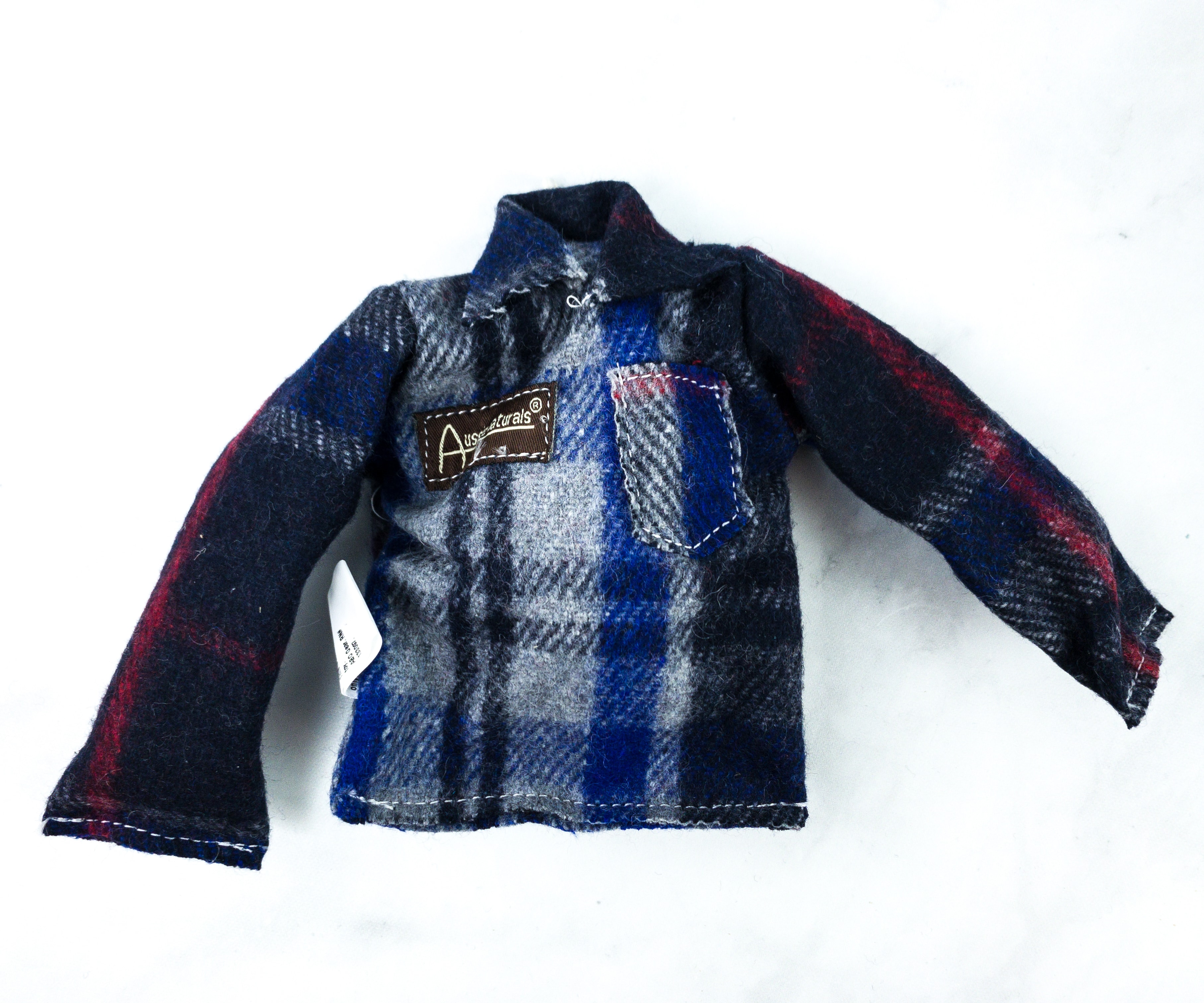 It does look like a miniature version of a flannel shirt! It's free from stuffing, so it won't cause any mess even if your dog rips the toy apart.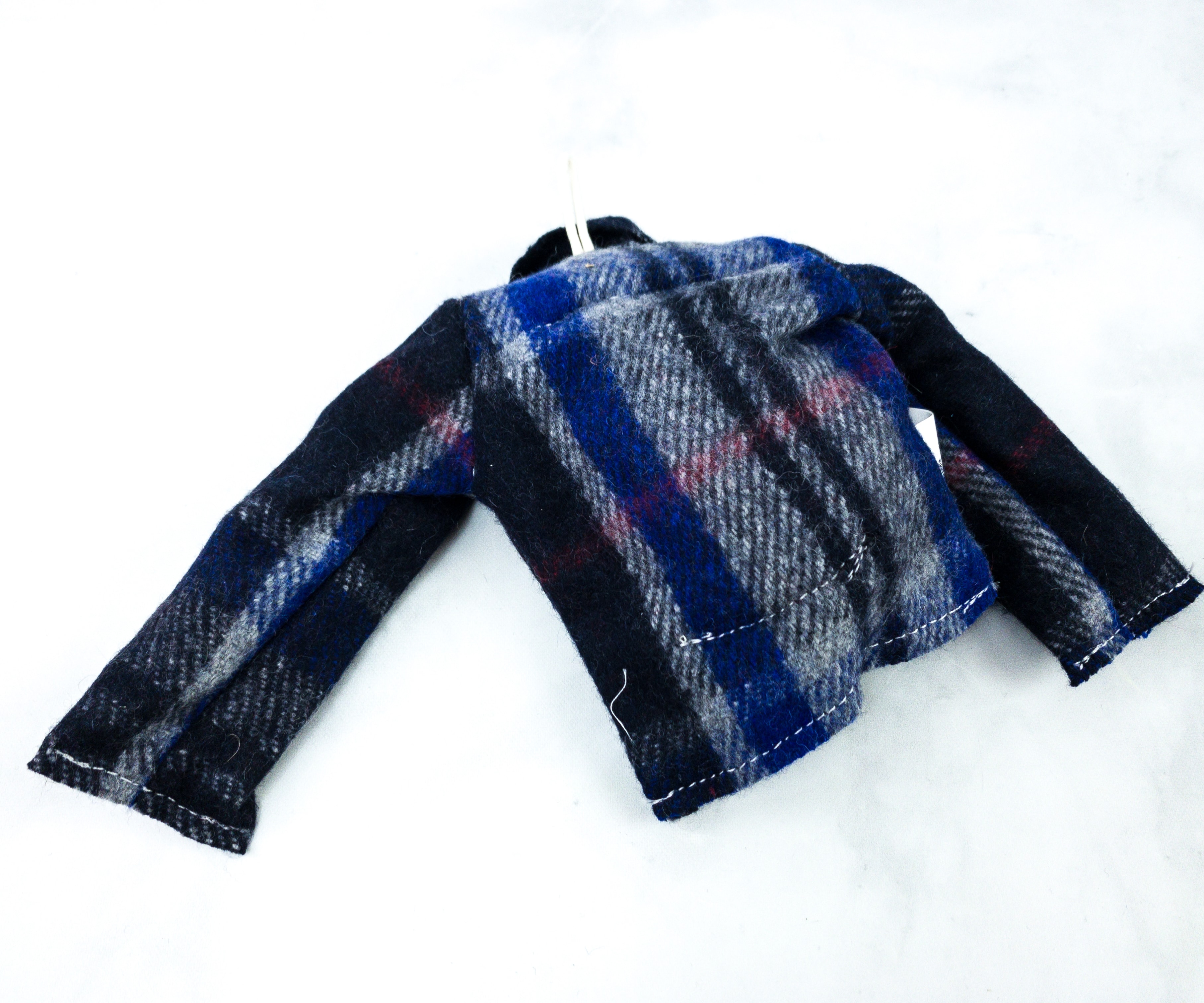 It also has a squeaker with rope inside, making the toy more attractive for our pups.
Monkeez & Friends Squeaky Pet Toy. Here's another cute toy for dogs and this time it's frog-shaped!
It's a soft and cuddly toy with long arms and legs.
It also squeaks so imagine the excitement of our dogs when they started playing with it!
BT's Bake Shop Three Cheese Crunch Dog Treat. After hours of playing with this new toys, Dean loved munching on this treat made with yummy cheese!
They also gave us a 30% off coupon code which we can use on Bark Tender Brands online orders.
The offer expires 6/30/20.
The cookie has frosting on top! You can break this down into smaller pieces but you can also give it as is to your dogs.
Loving Pets True Venison All Natural Dog Treats ($13.09) We also got a pack of all-natural dog treats made with venison! It's all-natural and it doesn't contain added hormones!
Venison is known to be a good alternative for dogs sensitive to chicken or beef.
Each piece is shaped like a coin and they're pretty crunchy! They are low in fat, and rich in iron and other nutrients that dogs need.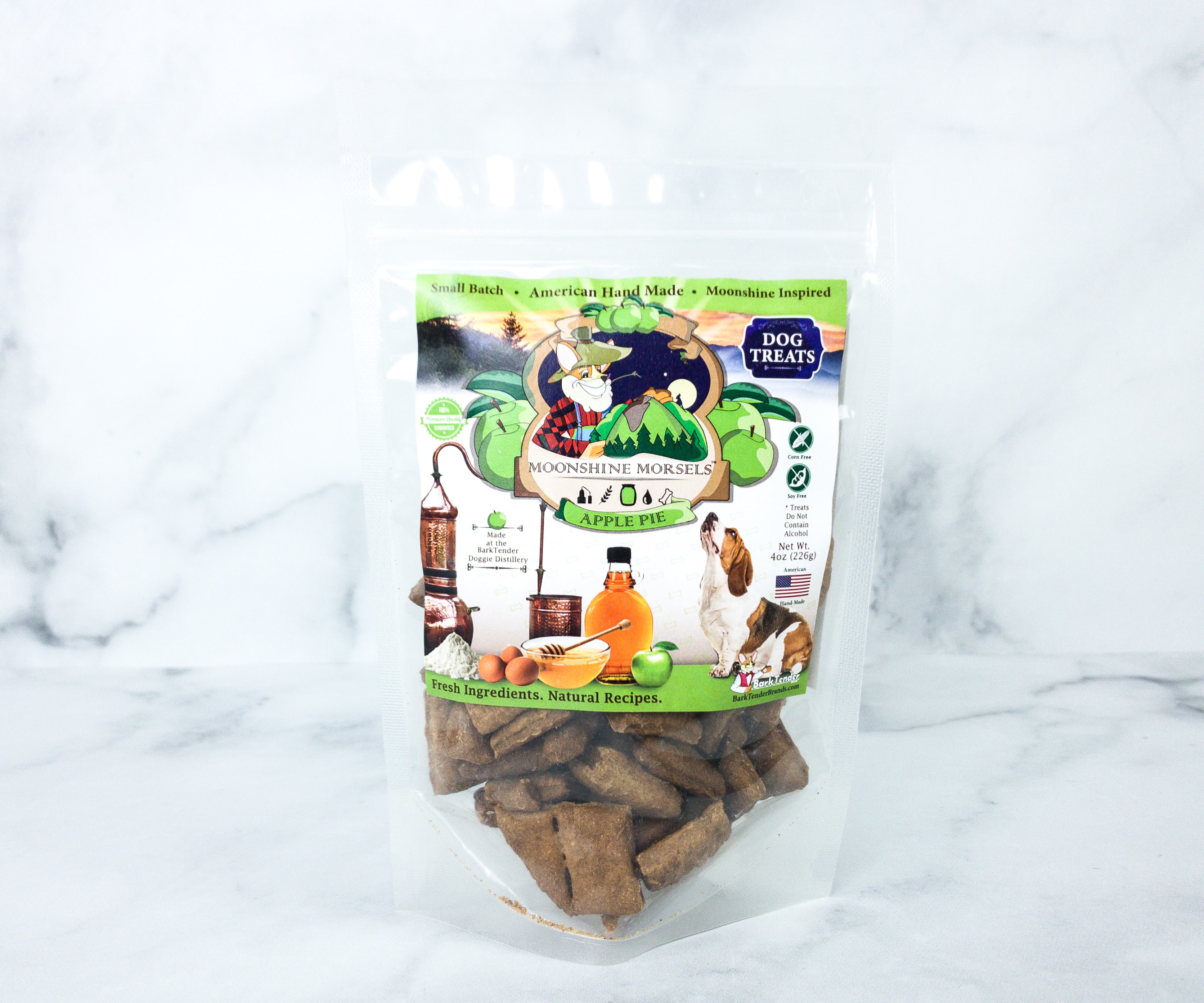 Moonshine Morsels Apple Pie Dog Treats. These treats are apple-pie flavored! They are perfect as snacks or even as training treats for dogs!
According to the packaging, these made in the USA treats are corn-free and soy-free.
These snacks were crunchy! Since they contain apples, they also have vitamin A, vitamin C, and dietary fiber that support a dog's health.
Look at Dean, he's so happy with the items from this box!
Pet Treater surely knows what dogs and their humans truly love: healthy and delicious dog treats and fun dog toys! This subscription makes sure to send only natural treats for dogs to help keep them strong and active, and we really appreciate that. This month, all the treats were a hit with our pups especially the apple pie-flavored ones. We also got a couple of toys in the box, and Dean loves them so much, he wouldn't let them go! Another thing we love about this box is the monthly bandana. It's always high-quality and Dean has never had problems wearing it. The box was full and we're pretty satisfied with this curation overall!