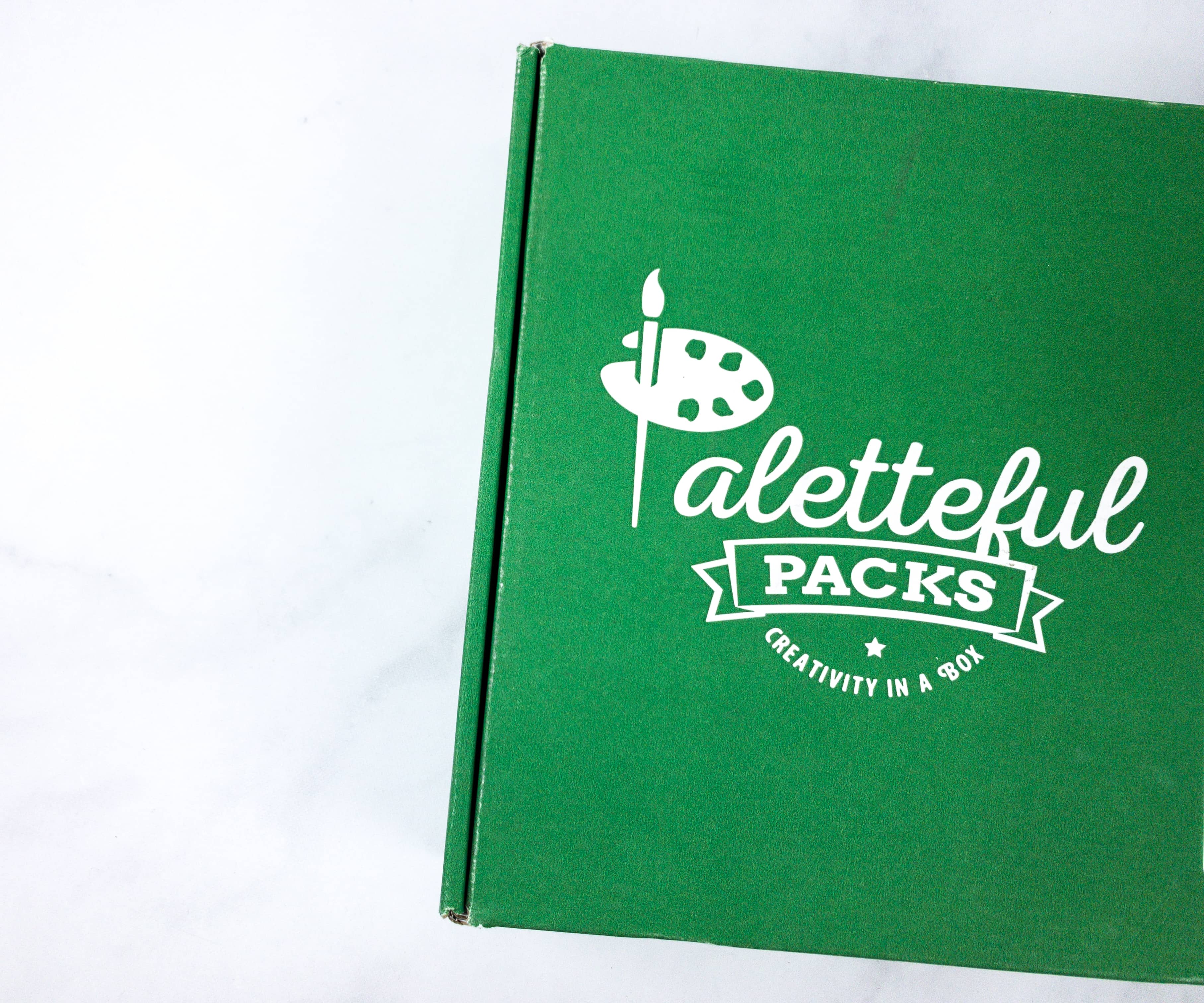 Paletteful Packs is a monthly subscription that sends the best art supplies to your door. Every box includes everything you need to create a work of art. They currently offer two types of boxes: Young Artist for children ages 8+ and Premier Pack for adults, whether beginners, professionals, or anyone in between.
This is a review of the Premier Pack! 
DEAL: Save 10% on your first box. Use coupon code 10HOORAY.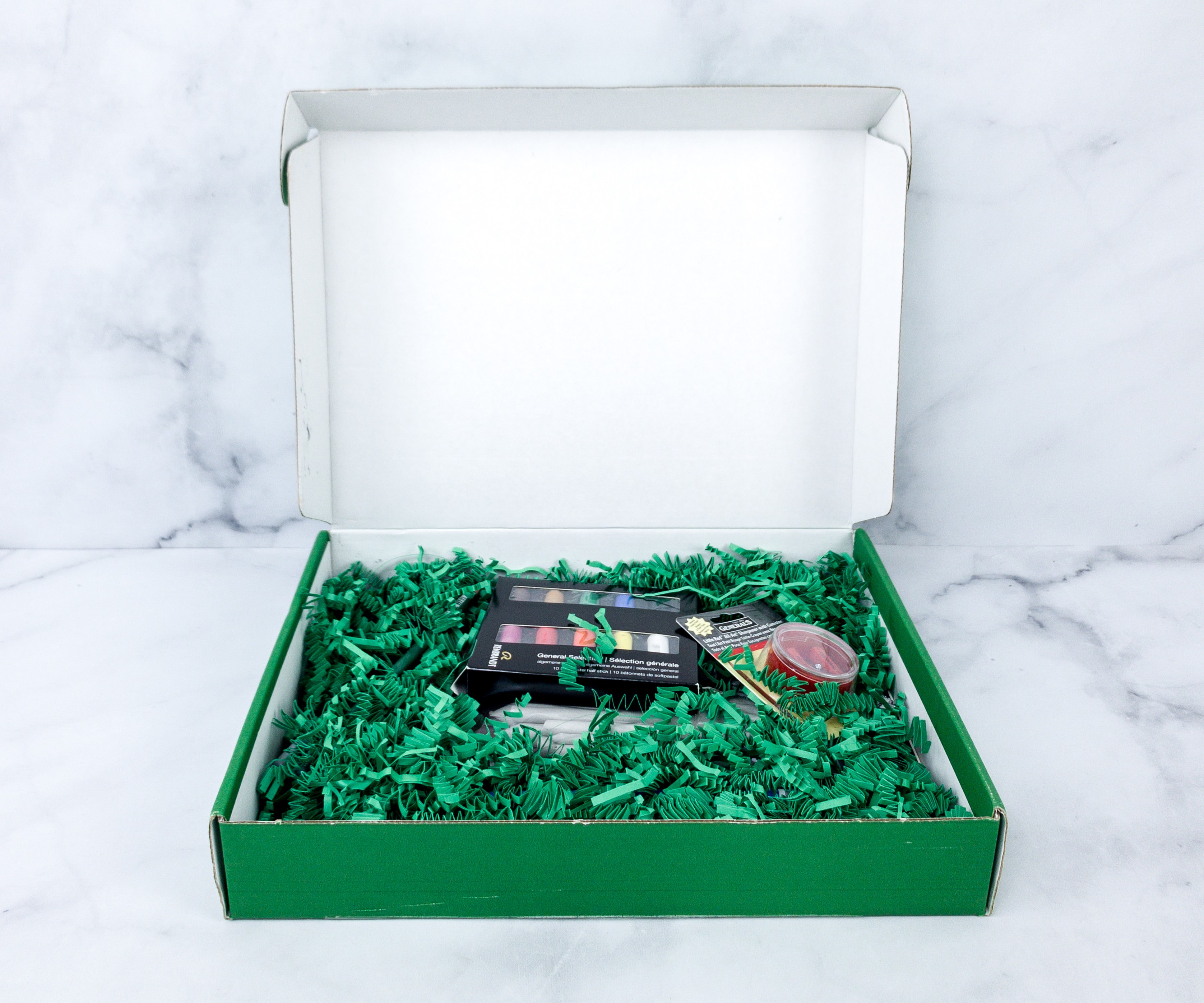 The items arrived in a sturdy green box.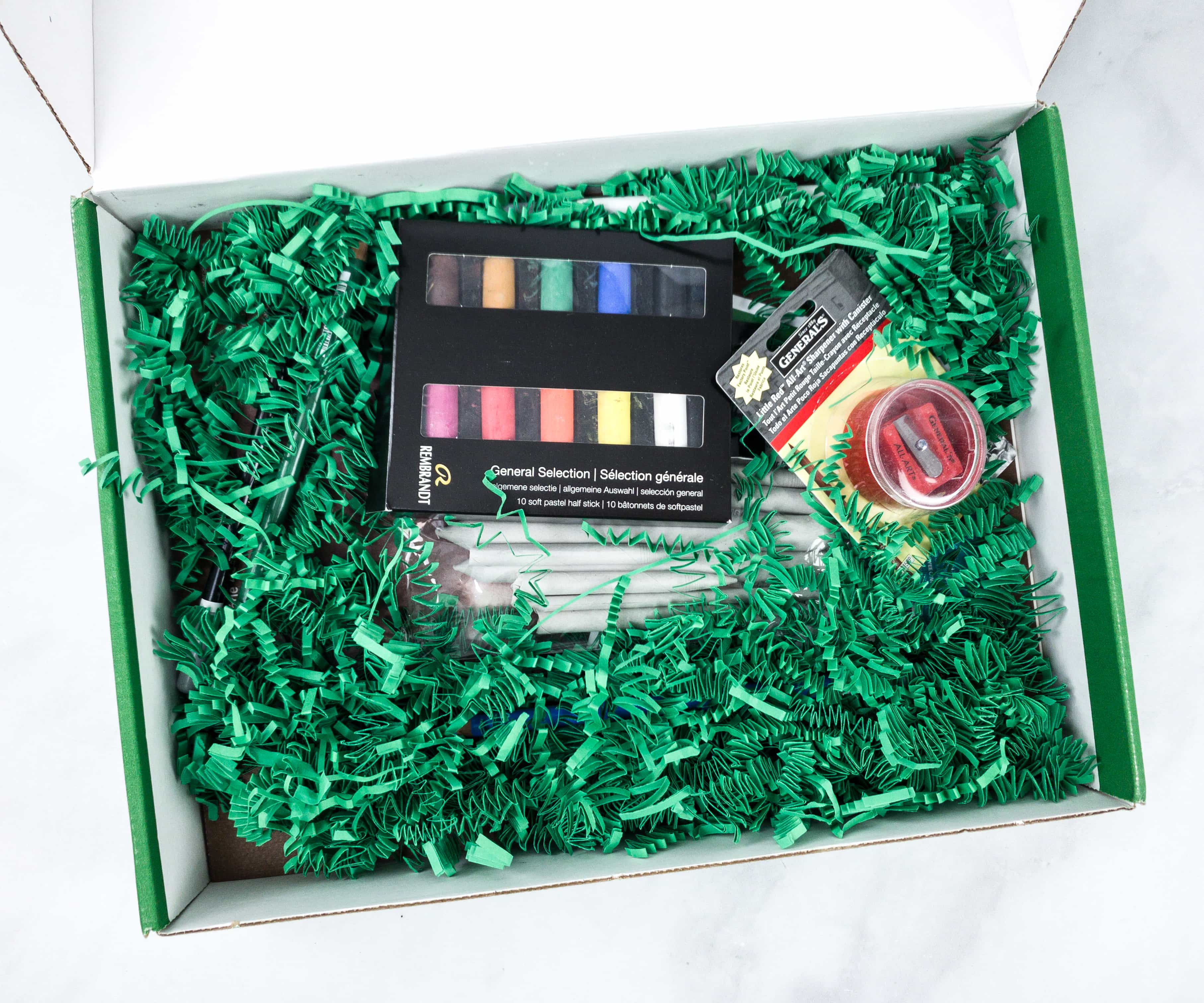 All the items were packed with green squiggles.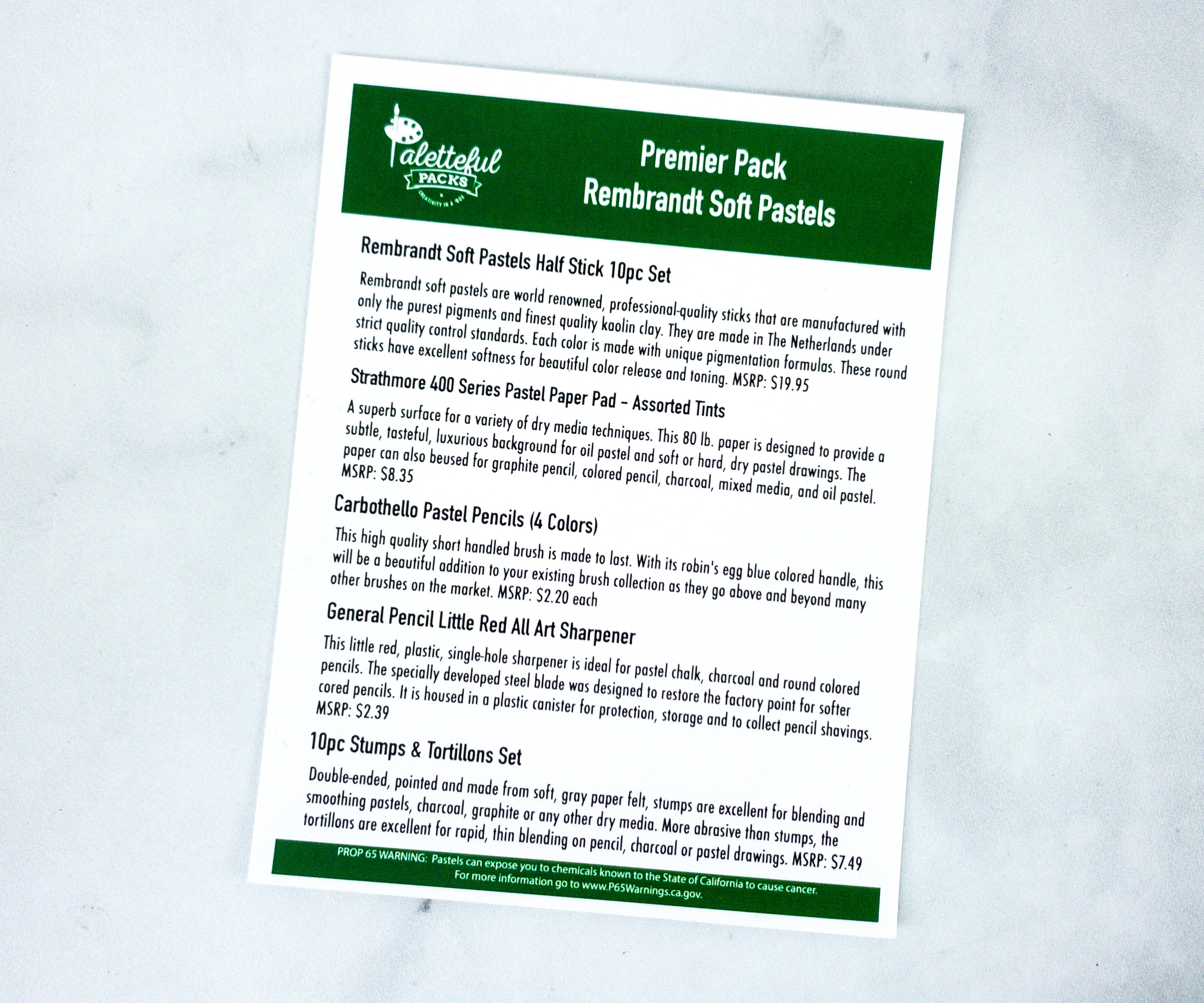 There's an information card that lists all the items in the box with a short description for each.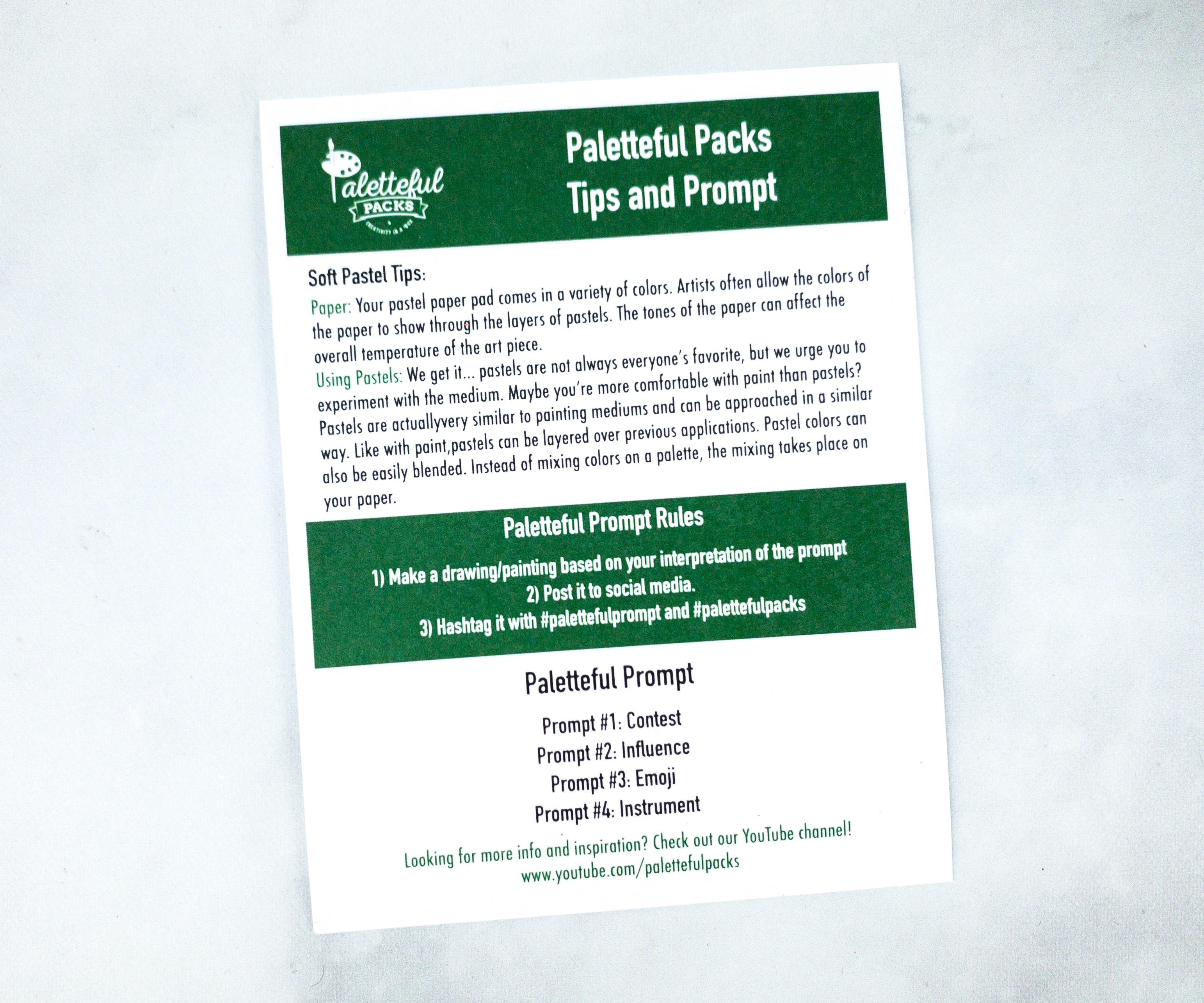 What makes the box more fun are the prompts and challenges! The back of the card features a list of prompts for each week of the month!
Everything in my box!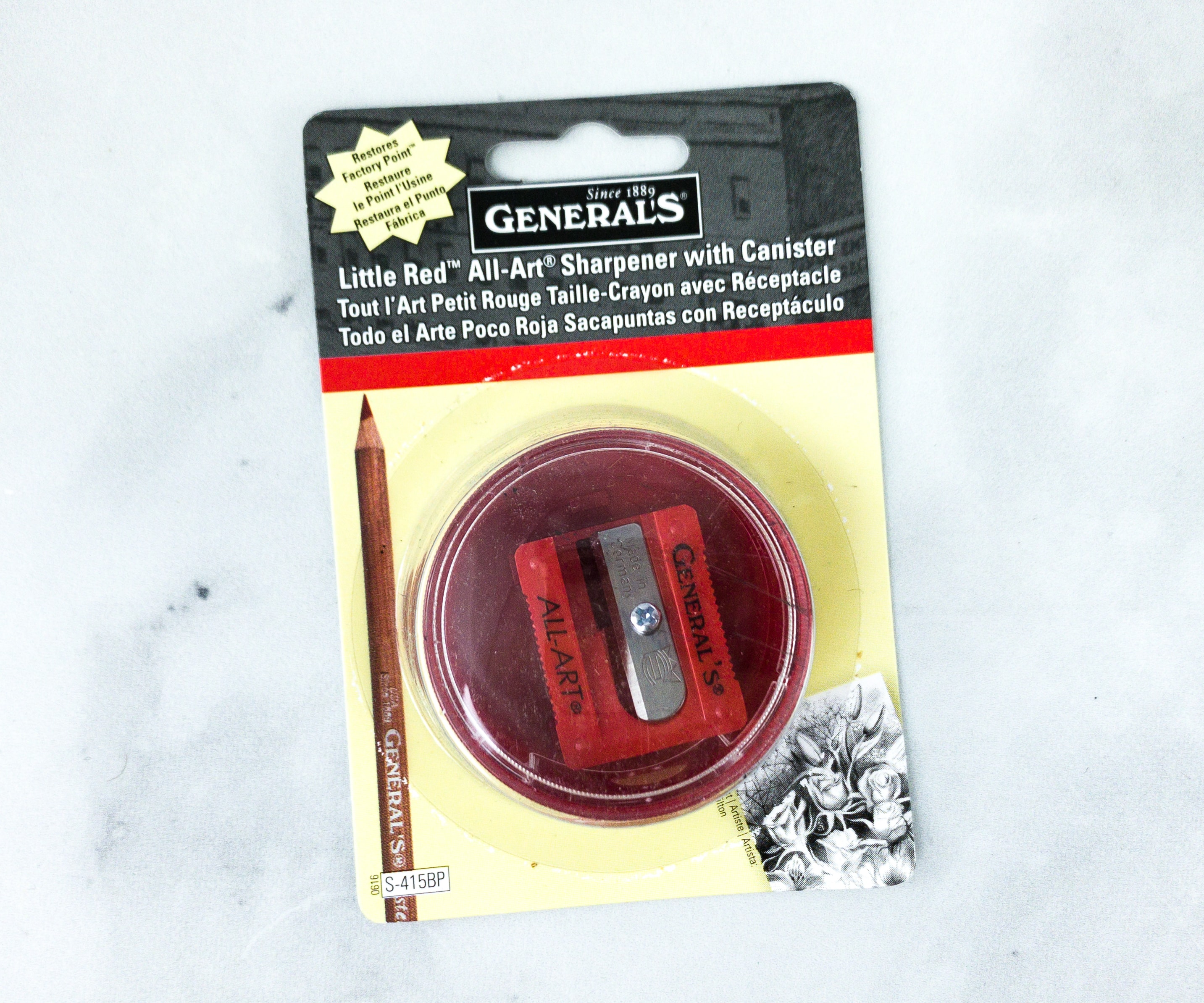 General Pencil Little Red All Art Sharpener ($2.39) To keep my drawing materials sharp and always ready for use, they included this art sharpener in the box!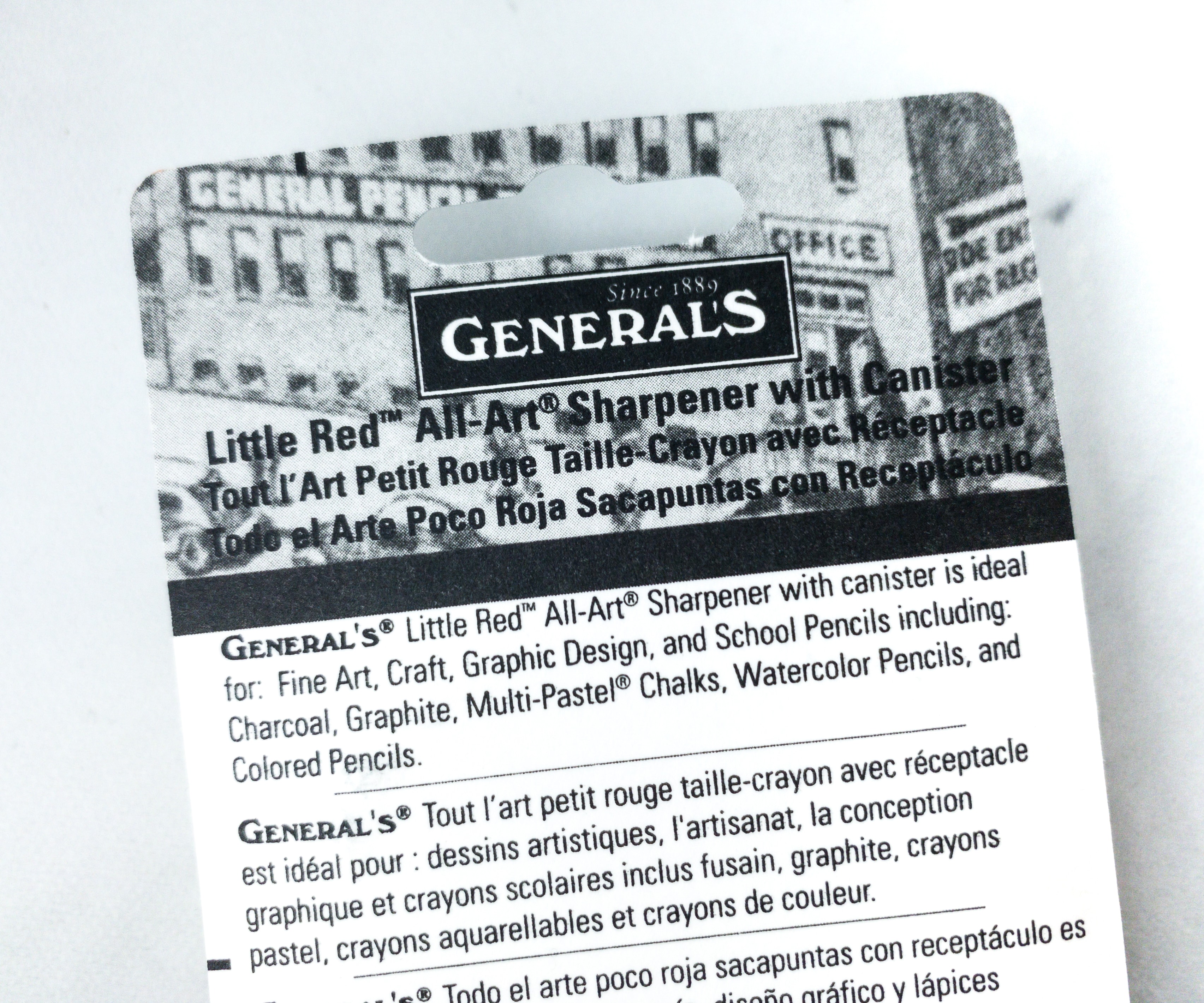 According to the back of the packaging, this sharpener is ideal for charcoal, graphite, chalks, watercolor pencils, and colored pencils.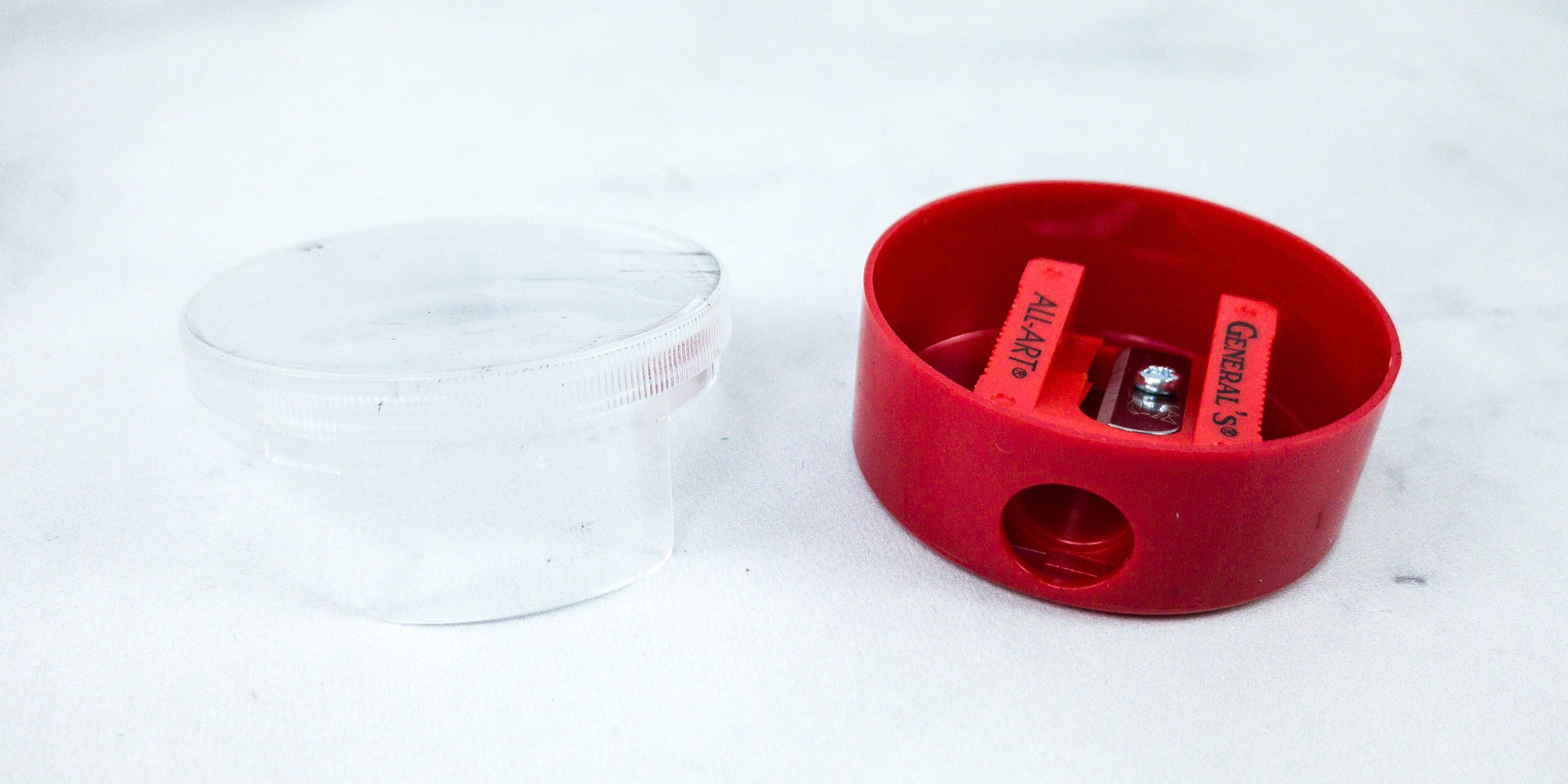 The well-designed sharpener comes with its own canister.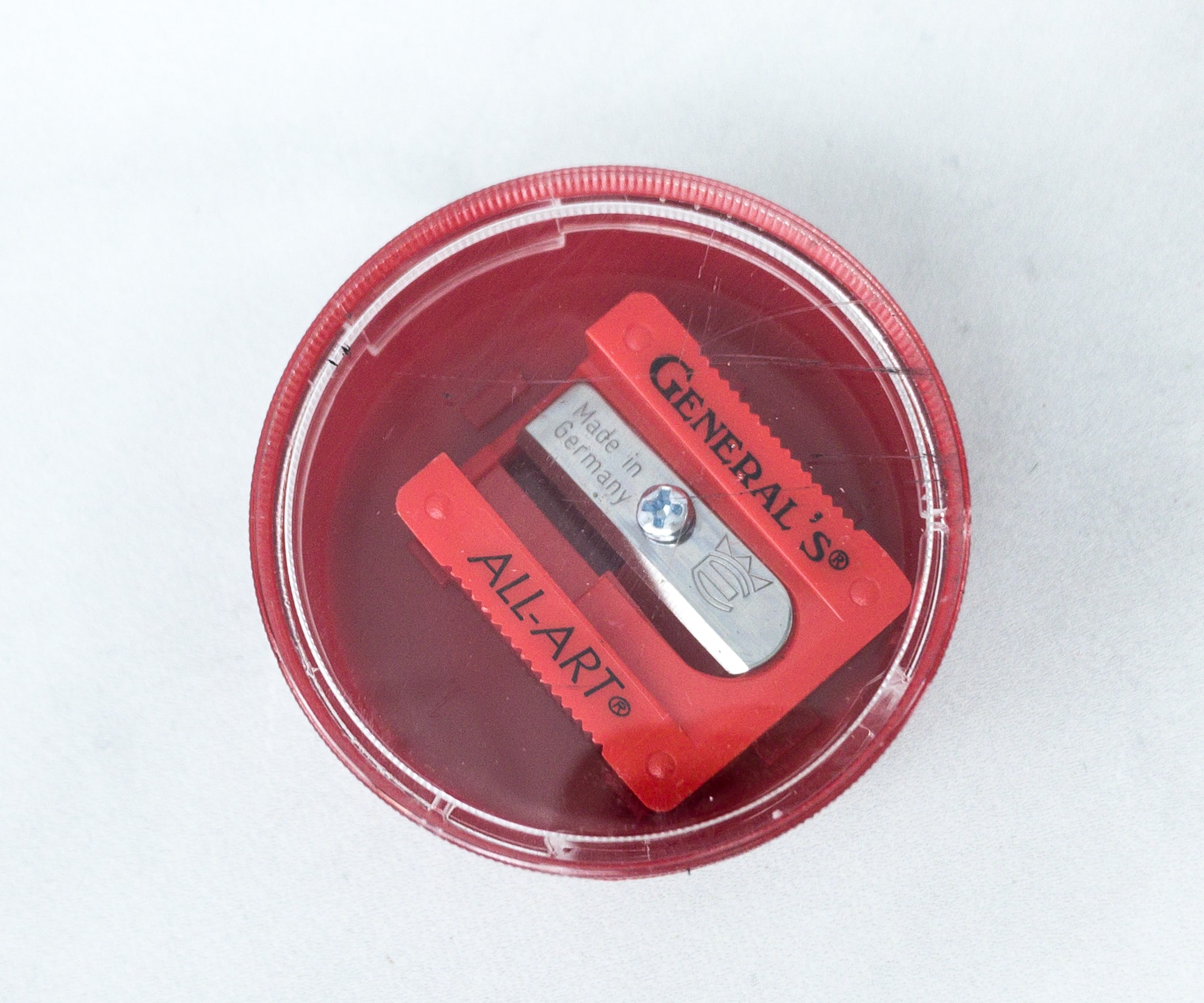 Using this will make sharpening less messy!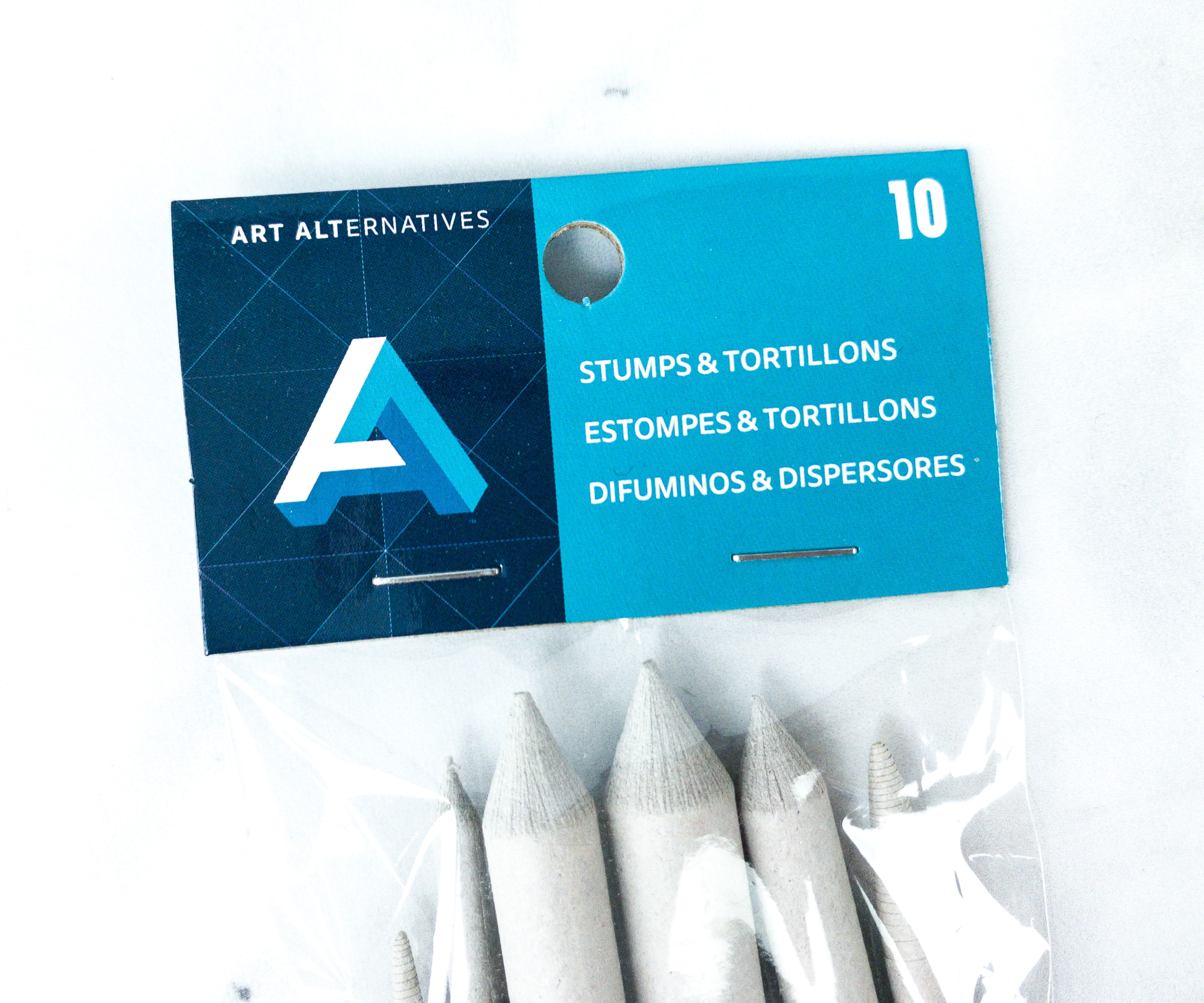 10pc Stumps & Tortillon Set ($7.49) This stumps and tortillon set is a unique art tool used for blending and smoothing pastels, charcoals, pencils, and even graphite.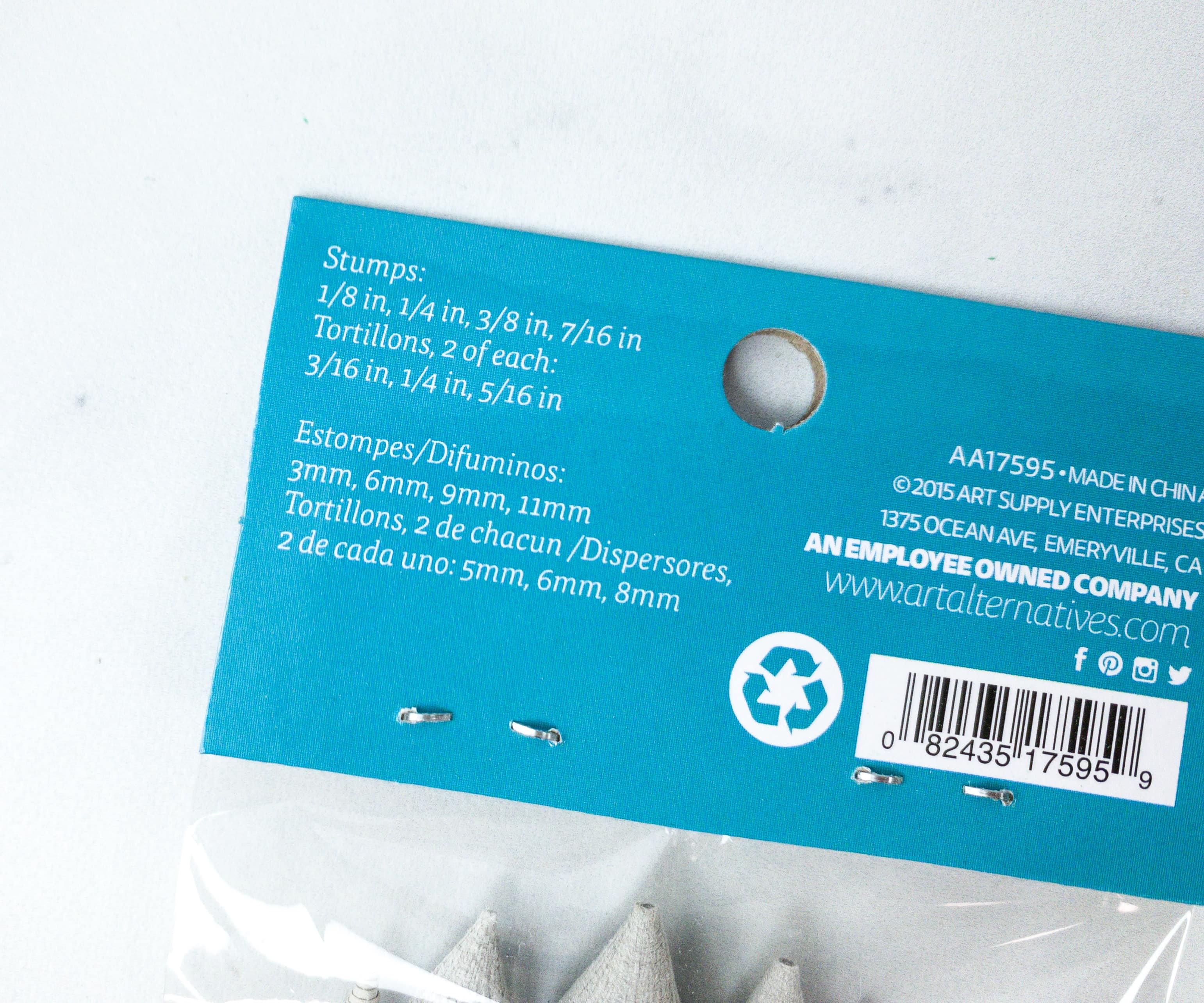 According to the label, this kit includes 1/8 in, 1/4 in, 3/8 in, and 7/16 inches of stumps and 2 pieces of 3/16 in, 1/4 in, and 5/16 inches of tortillons.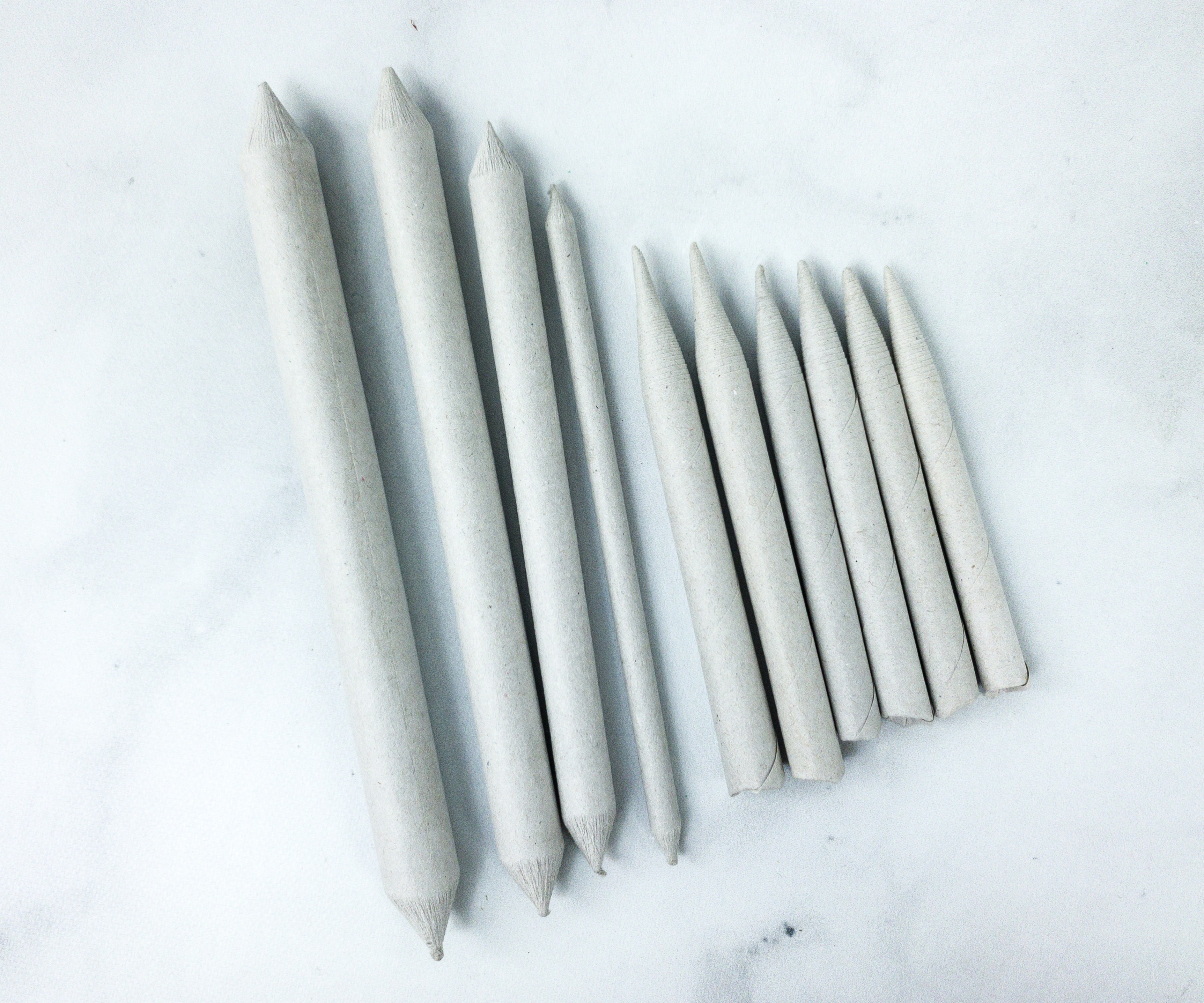 These are made of soft, grey paper felt that was tightly wound into a stick and sanded to a point at one end for tortillons, and both ends for stumps.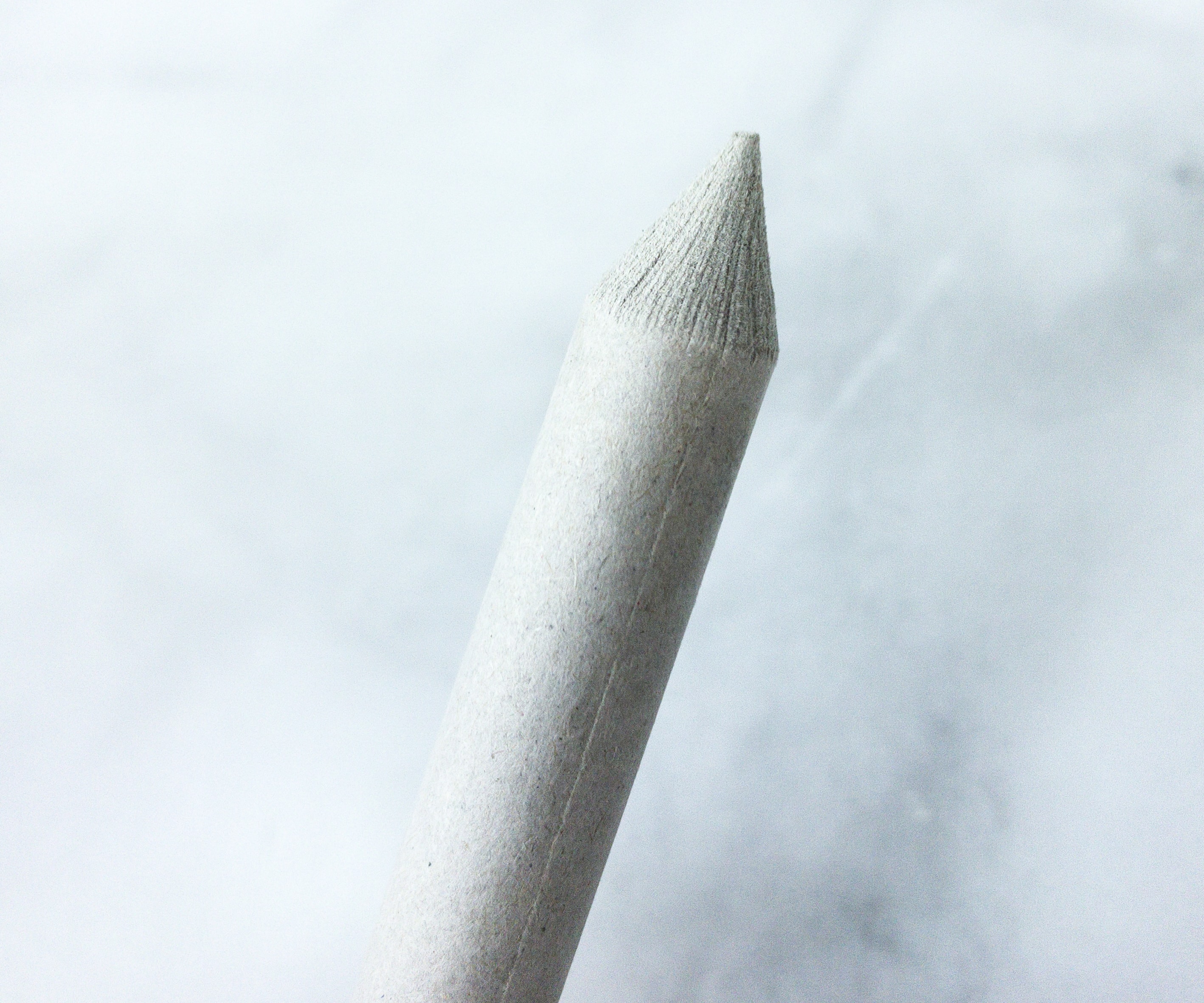 Stumps are bulky and ideal for blending on large areas.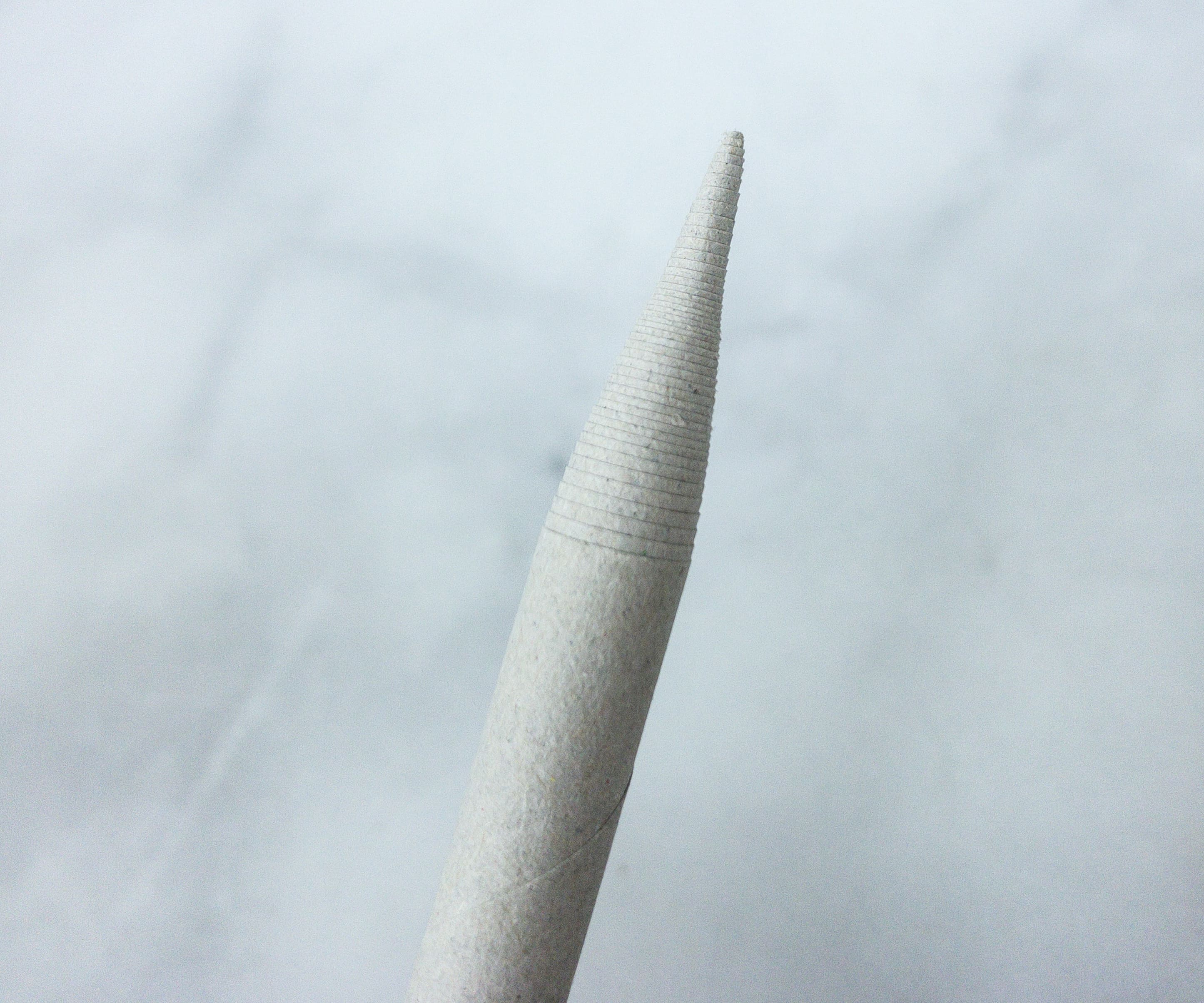 Compared to the stumps, the tortillons feature a thinner and longer point, which make them ideal for blending detailed areas. Both are sharpened using sandpaper block.
Carbothello Pastel Pencils (4 Colors) ($2.20 each) These are premium chalk-pastels with a highly pigmented color. They can be blended, smudged, and can be used whether wet or dry. I got the pencils in green, blue, white, and black.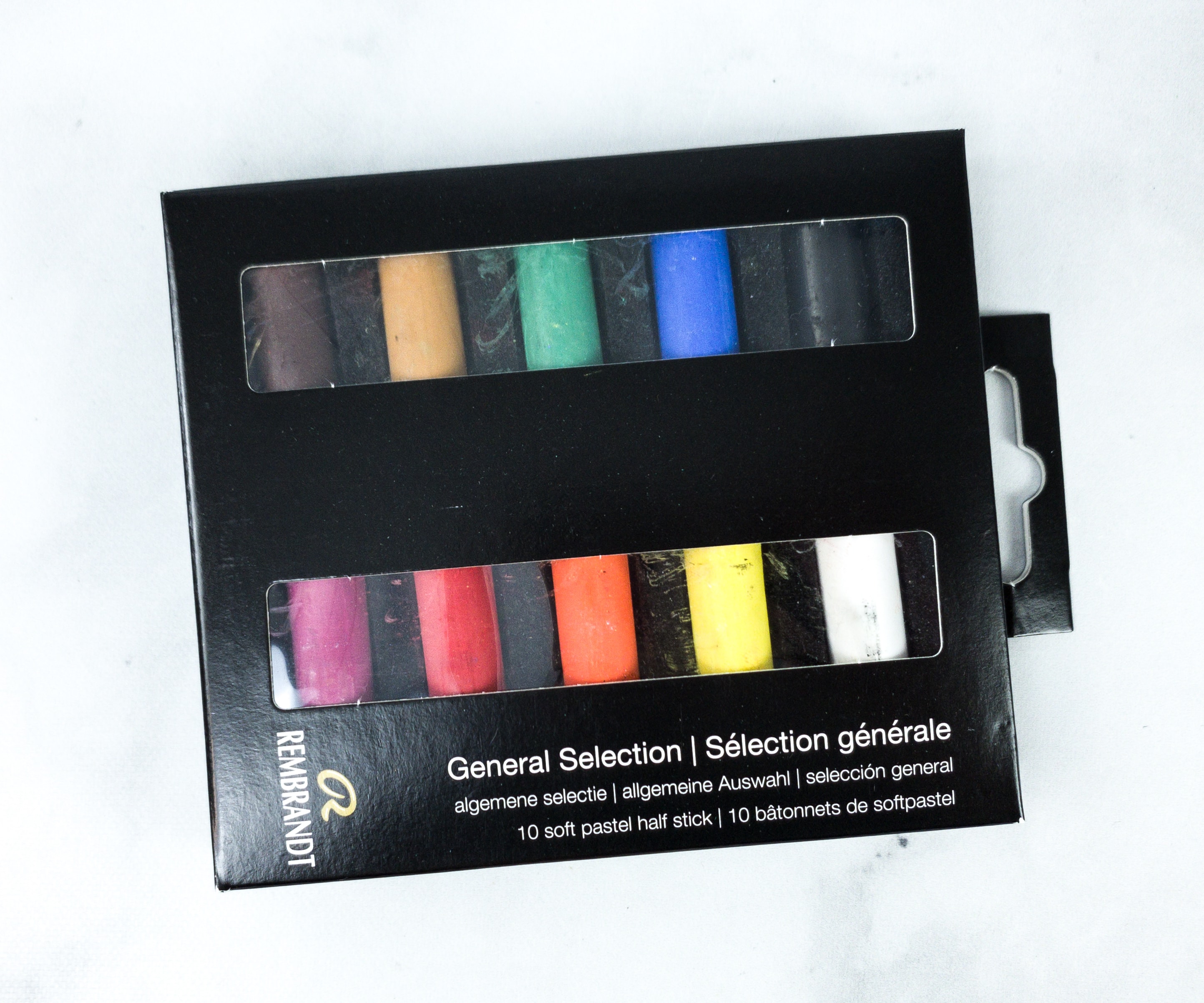 Rembrandt Soft Pastels Half Stick 10pc Set ($19.95) Rembrandt soft pastels are made in The Netherlands using a unique pigmentation formula and kaolin clay.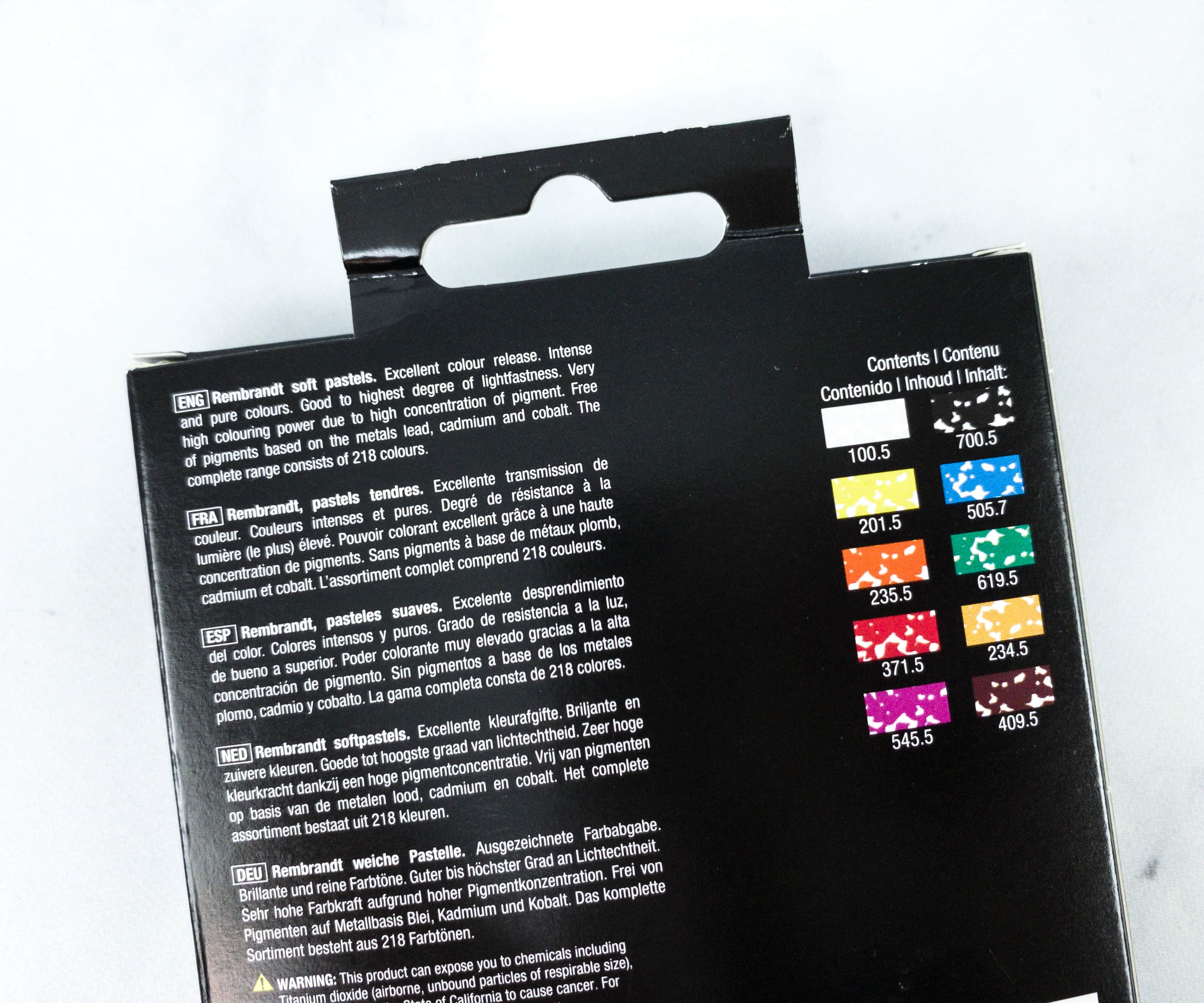 The back of the packaging features all the 10 different colors included inside the box and their corresponding codes!
The pastel colors are curated in a customized foam case that is designed to cradle and protect all the colors.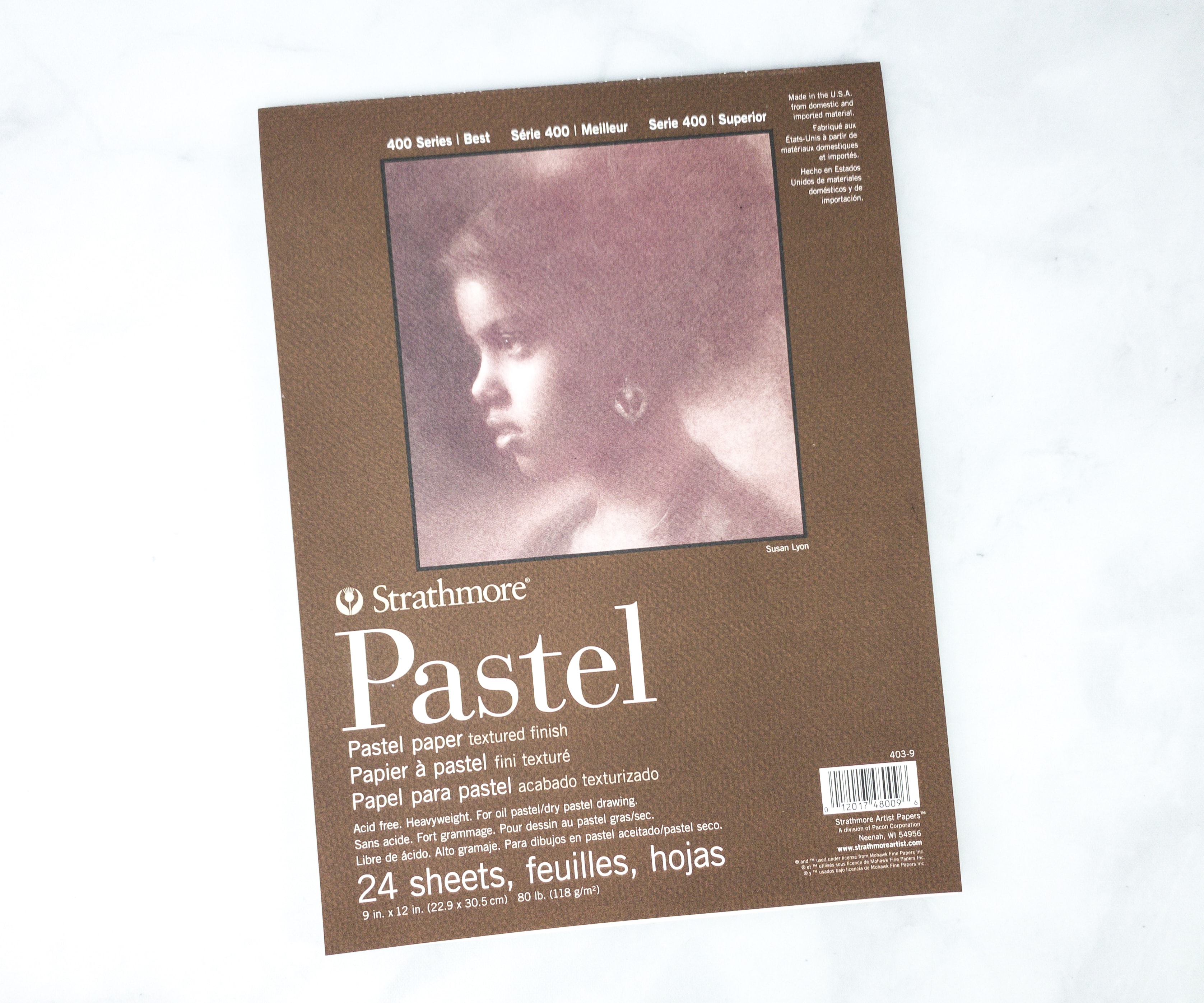 Strathmore 400 Series Pastel Paper Pad – Assorted Tints ($8.35) It's a 24-sheet assorted pastel paper pad made from acid-free, 100% cotton materials with a grade of 400 gsm.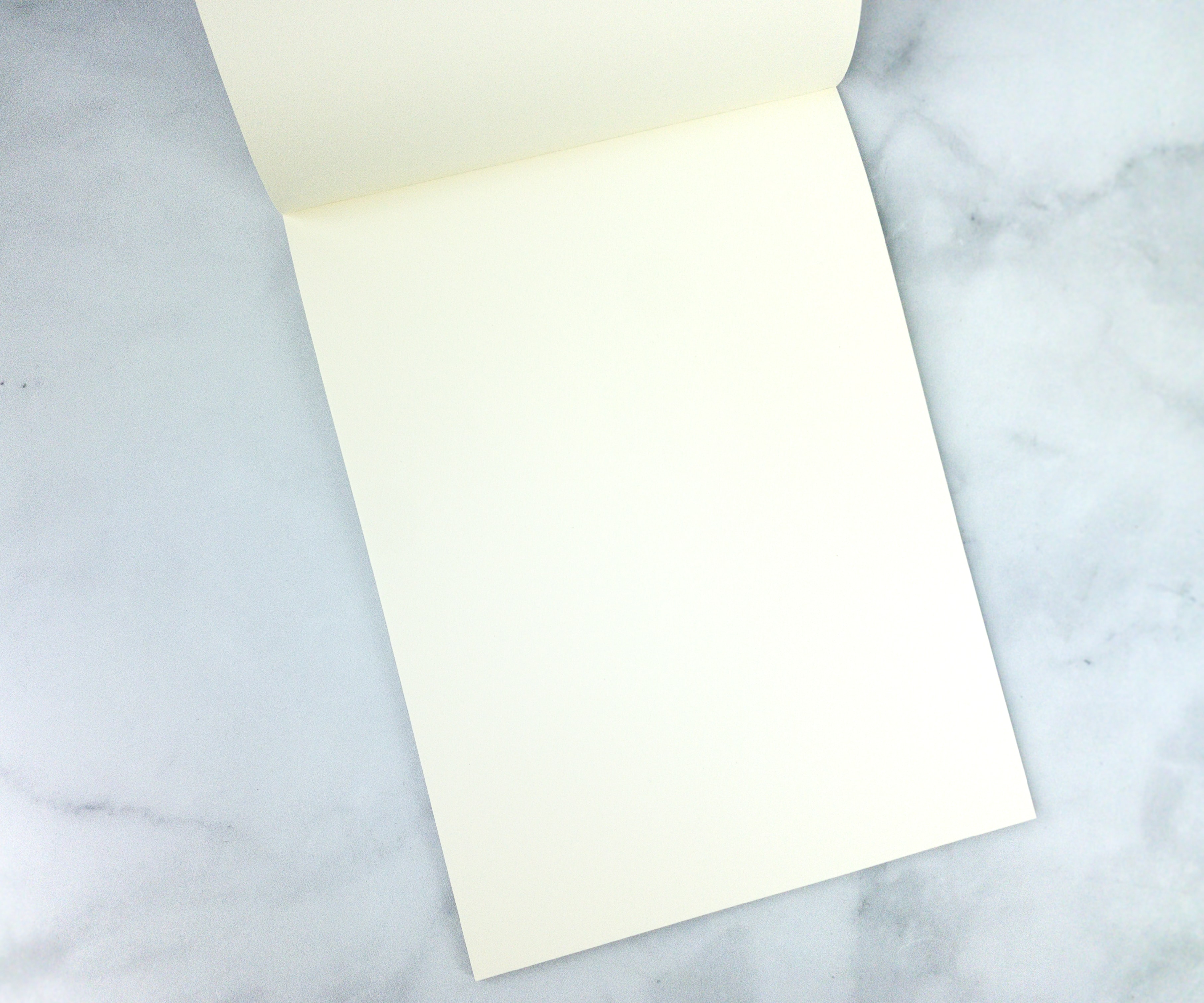 These are heavy-duty drawing paper featuring a thick vellum surface that is ideal for pencil, pastel, airbrush, and other mixed media.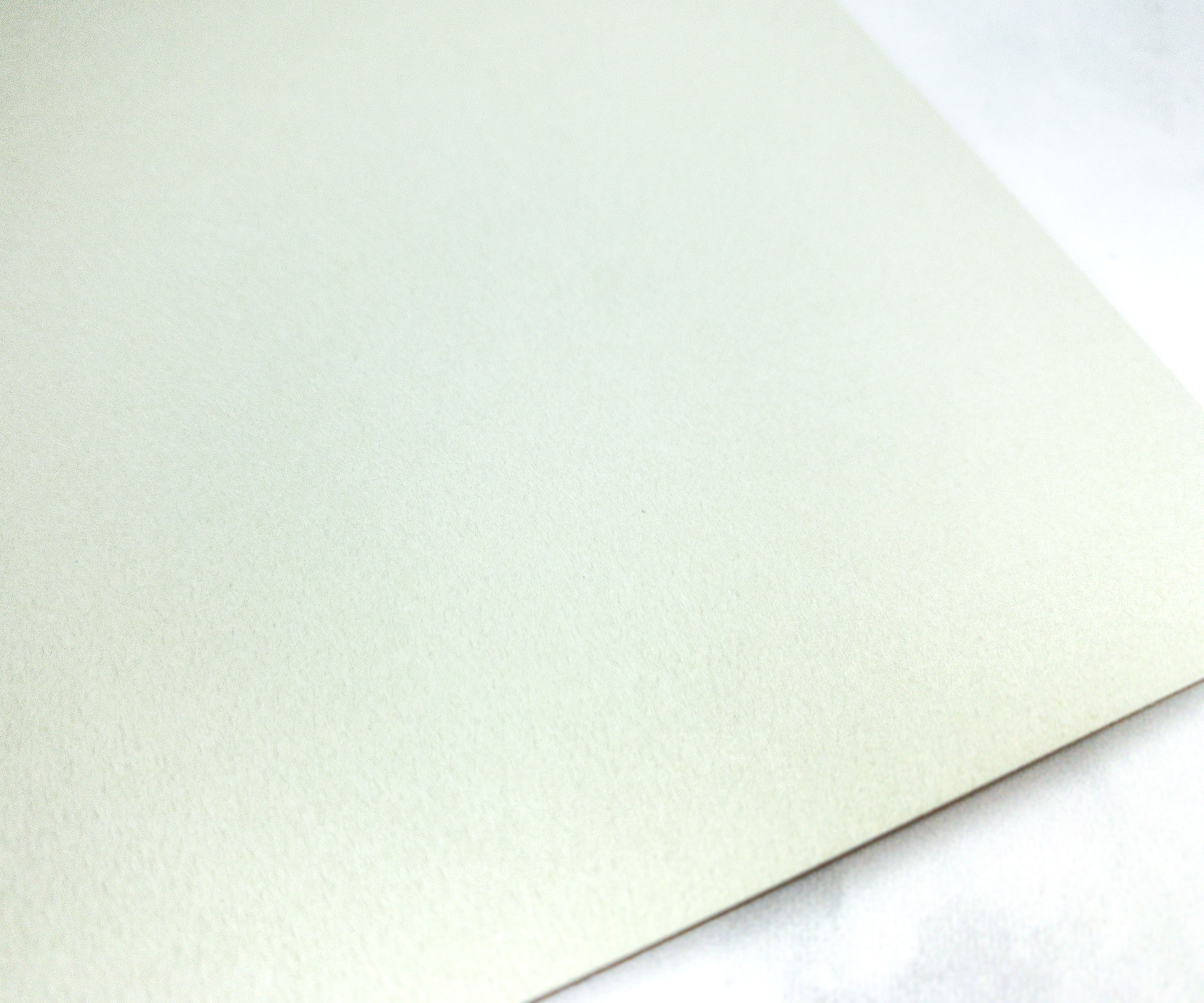 This booklet features a 9″ x 12″ dimension, heavy clipboard backing, and glue bound sheets for clean tearing out. It's the best paper to use for advanced artists.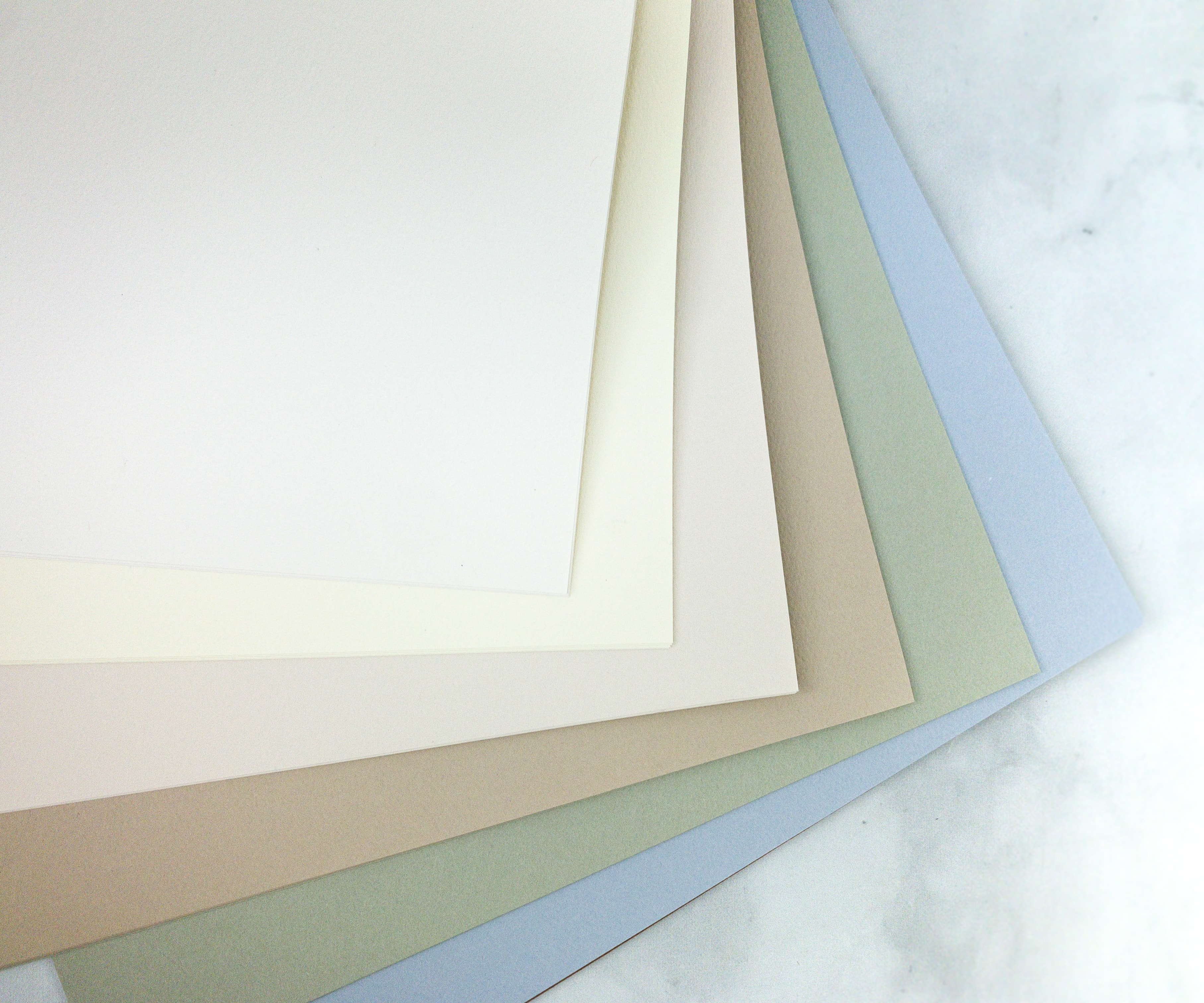 This pad includes 6 subtle colors!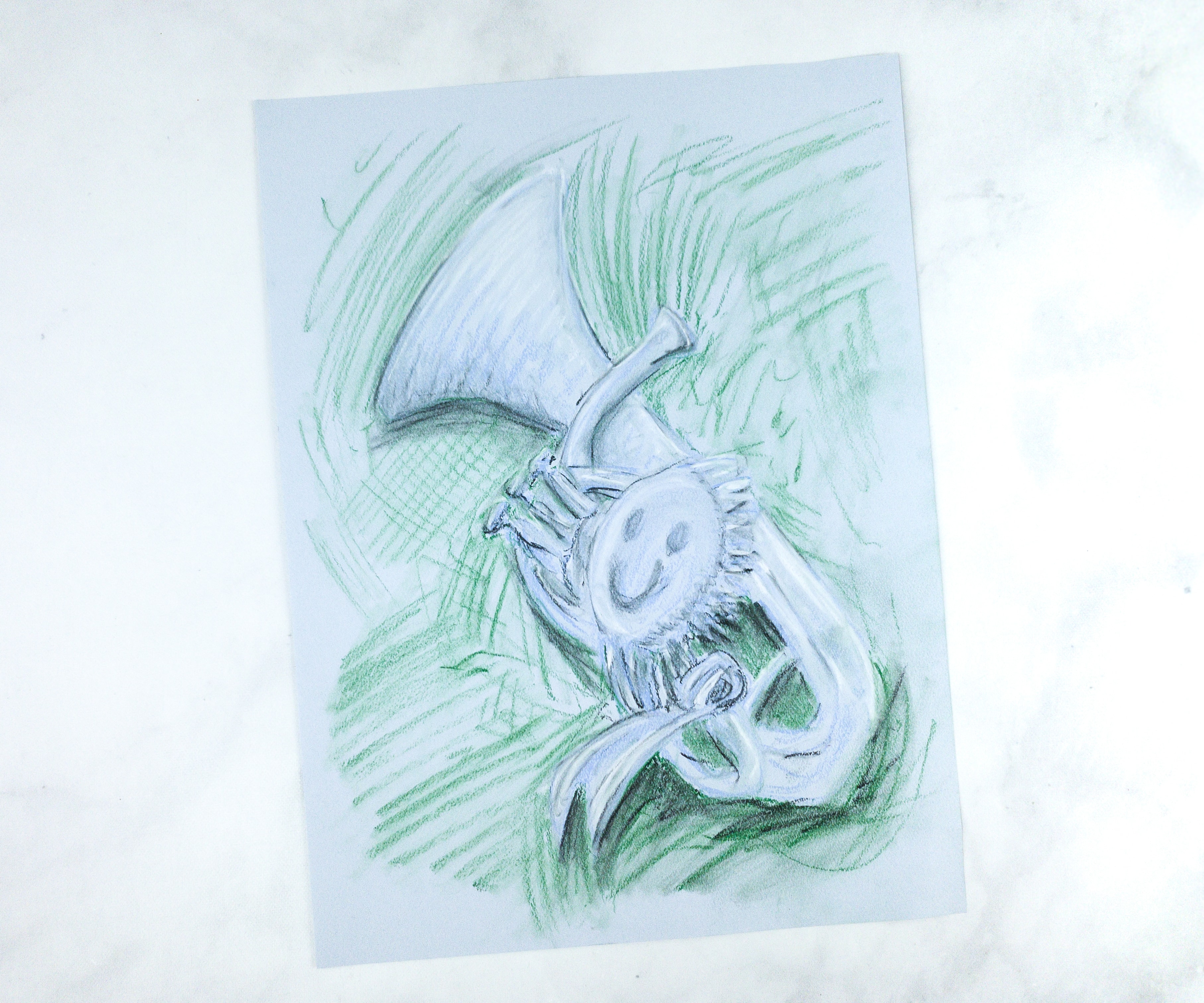 For my first artwork, I used the Strathmore paper and Carbothello pastel pencil to draw one of my favorite musical instruments!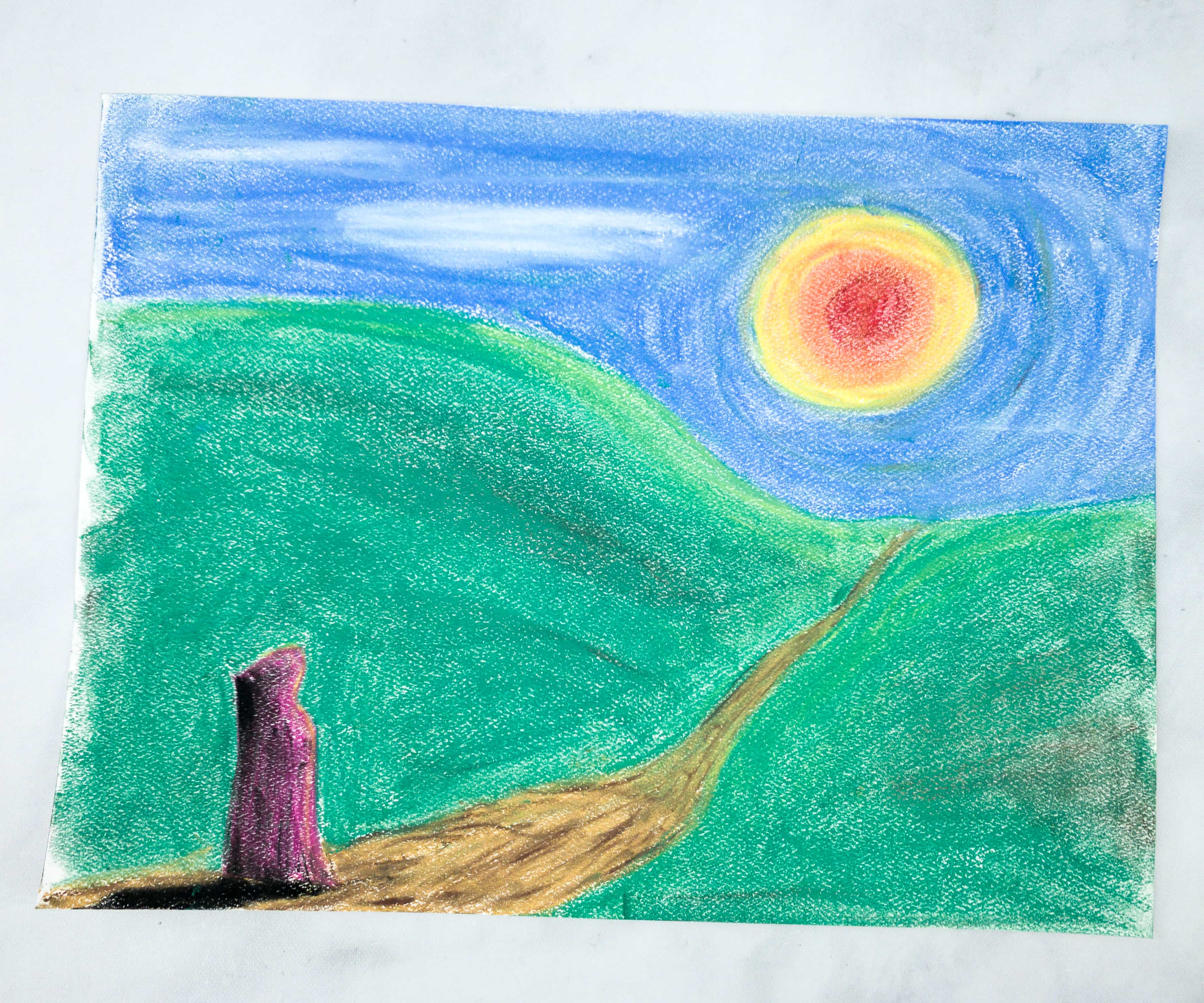 Using the Strathmore paper and Rembrandt soft pastels, I drew a beautiful scenery of nature for my second artwork. The pastel colors were really easy to use, and all the colors I used blended really well with each other!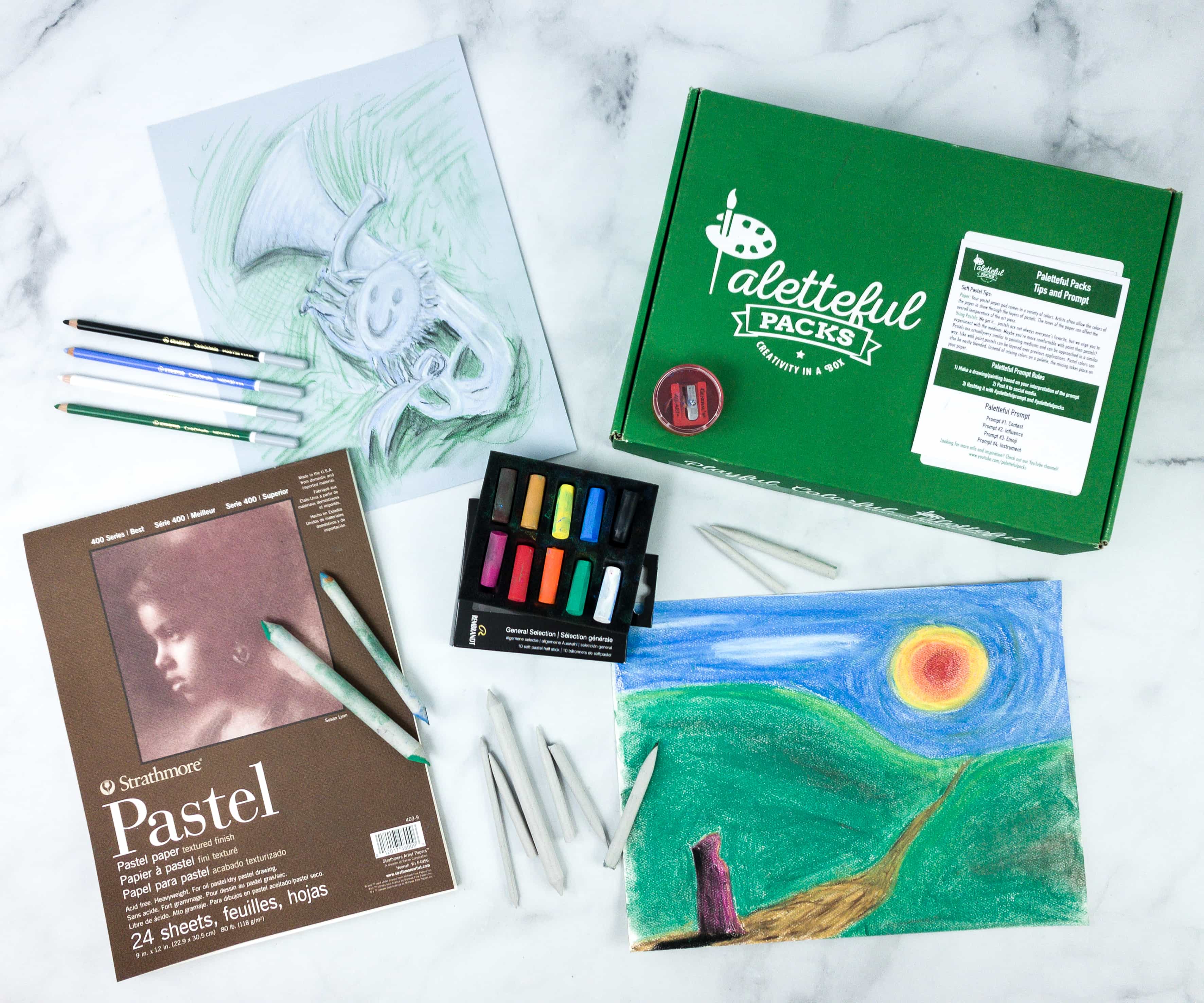 Here are all the items I received plus the artwork I made!
Paletteful Packs brings nothing but fun and exciting art tools monthly! They've been consistent in sending high-quality drawing materials and tools to help enhance my art skills. It's truly an excellent subscription that gives me more reasons to further explore my creative side. I love all the supplies and tools I got this month, and I even learned to use some new techniques to improve my color blending and shading. All in all, this was a wonderful subscription for artists, beginner and experts alike!
Any thoughts about the Paletteful Packs box?