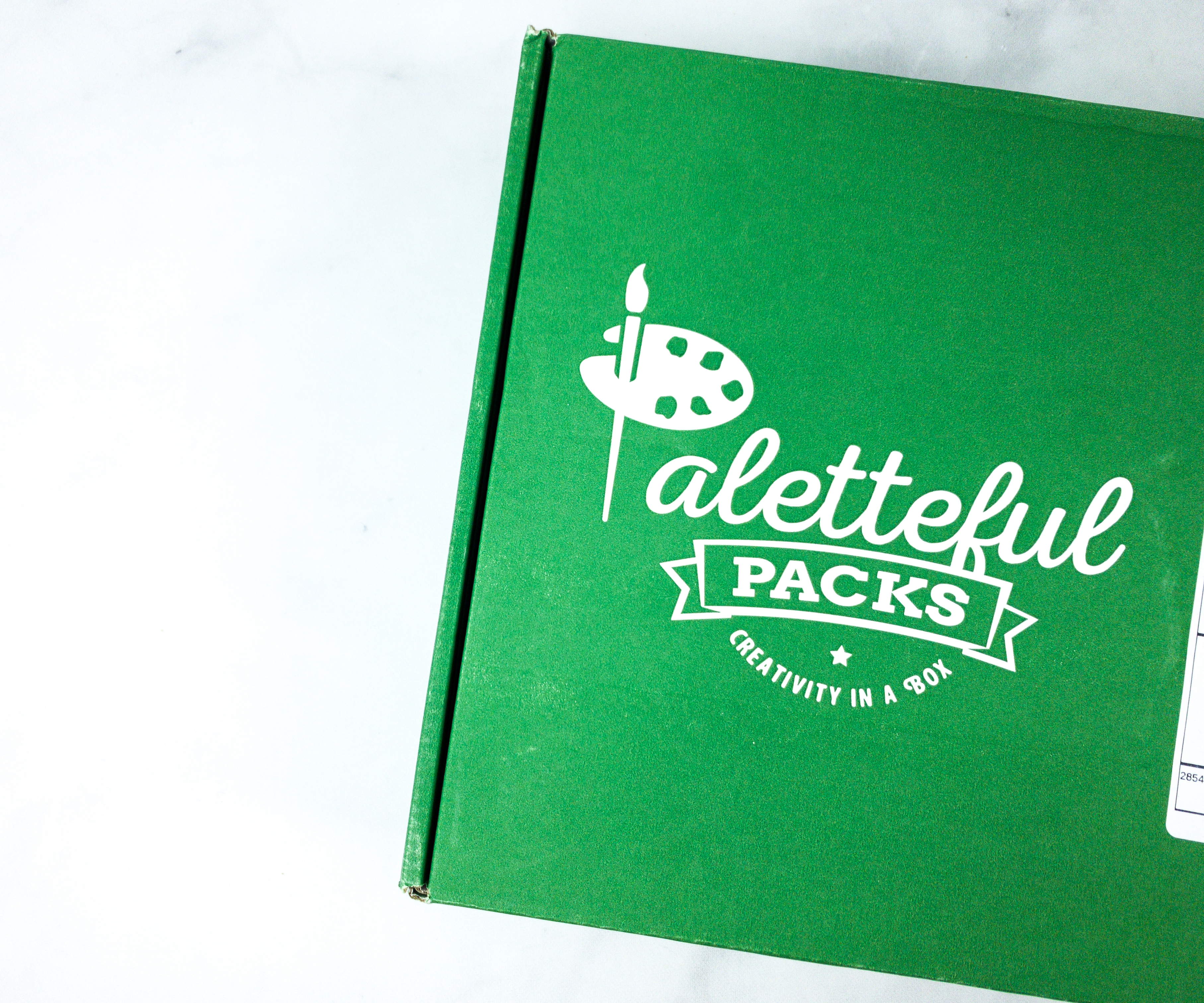 Paletteful Packs is a monthly subscription that sends the best art supplies to your door. Every box includes everything you need to create a work of art. They currently offer two types of boxes: Young Artist for children ages 8+ and Premier Pack for adults, whether beginners, professionals, or anyone in between.
This is a review of the Premier Pack! 
DEAL: Save 10% on your first box. Use coupon code 10HOORAY.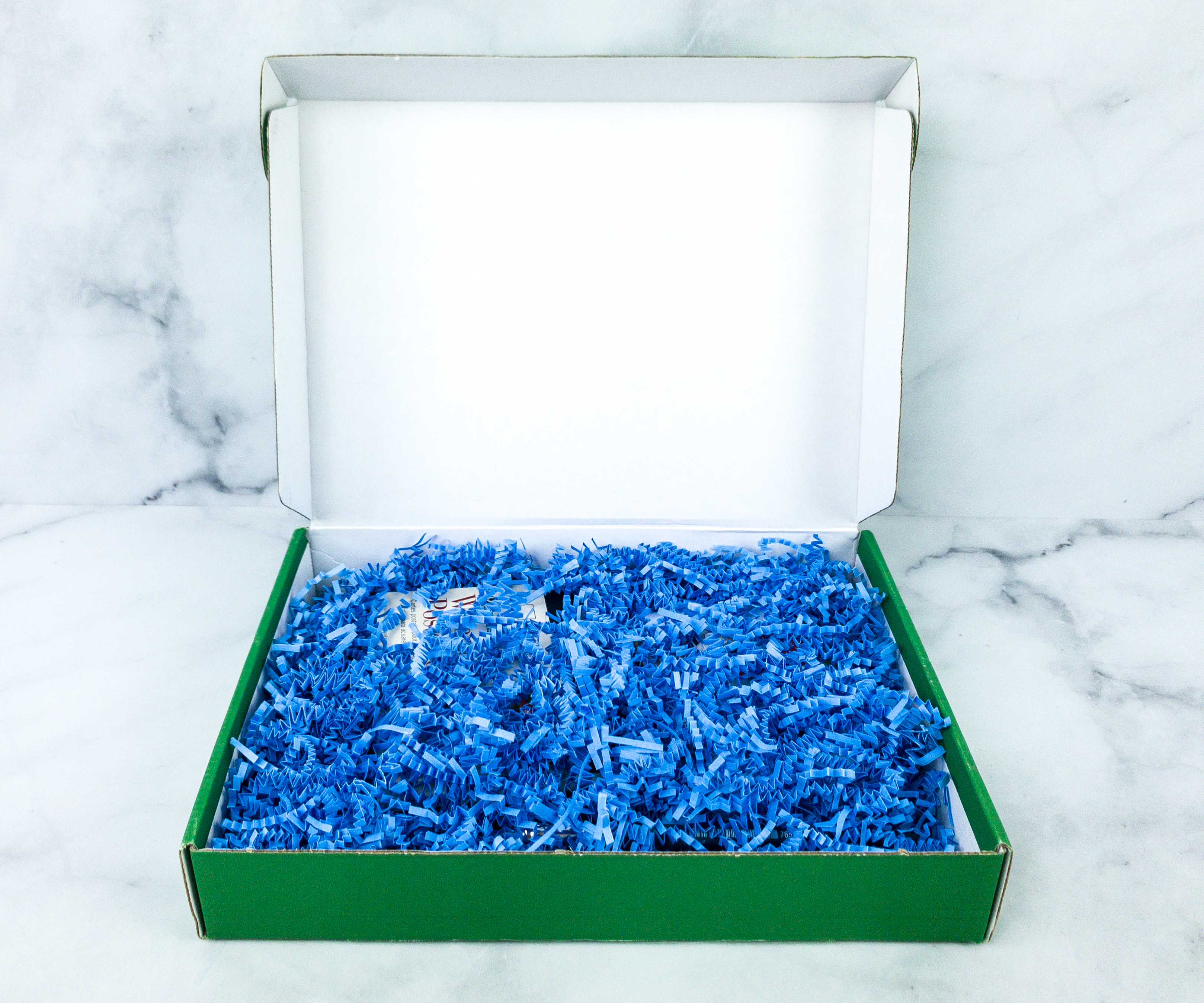 All the items arrived in a sturdy green box and are protected by blue squiggles!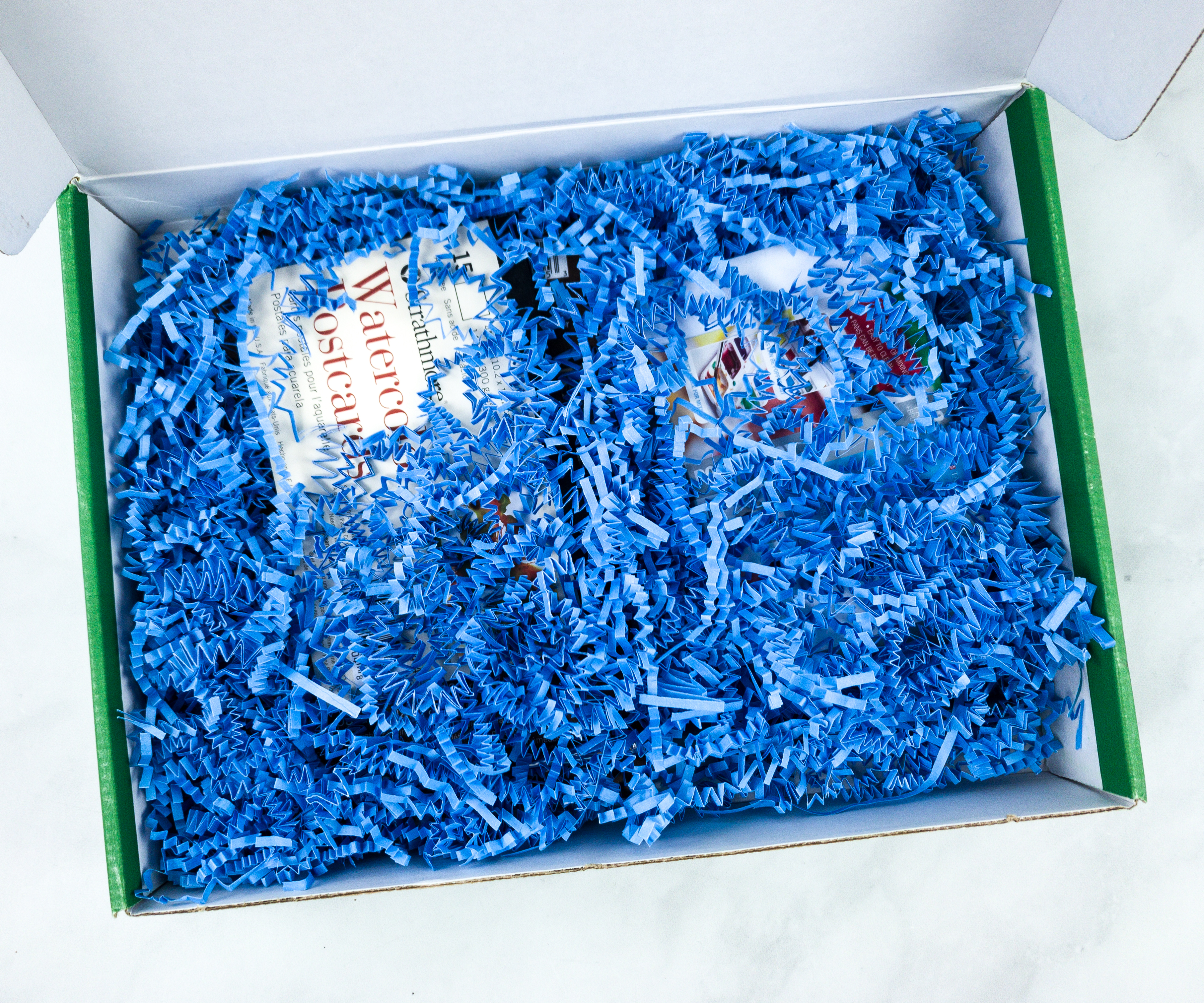 This month's box doesn't contain a printed card. Instead, they provided a link where we can see the list of items in the box.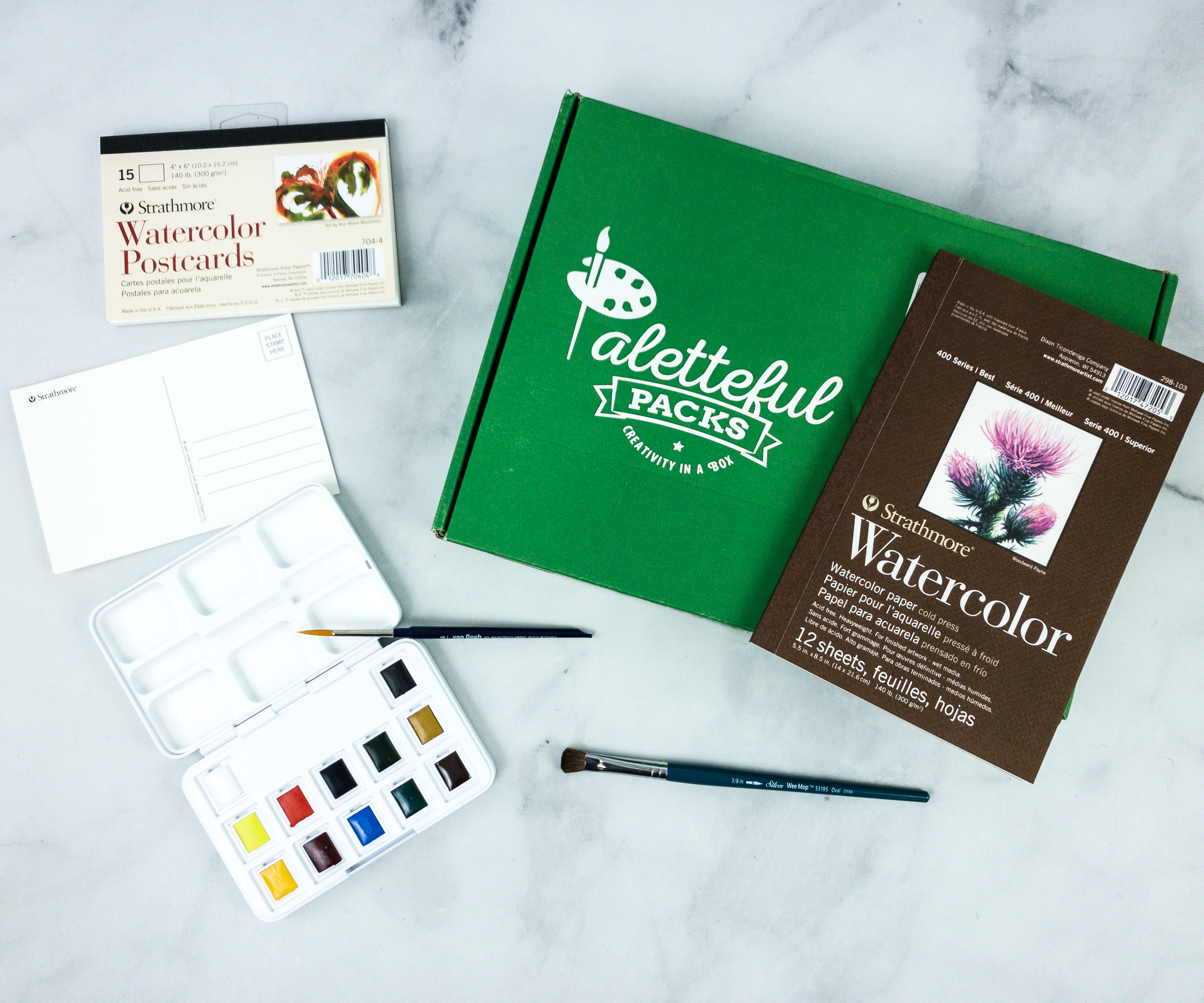 Everything in my box!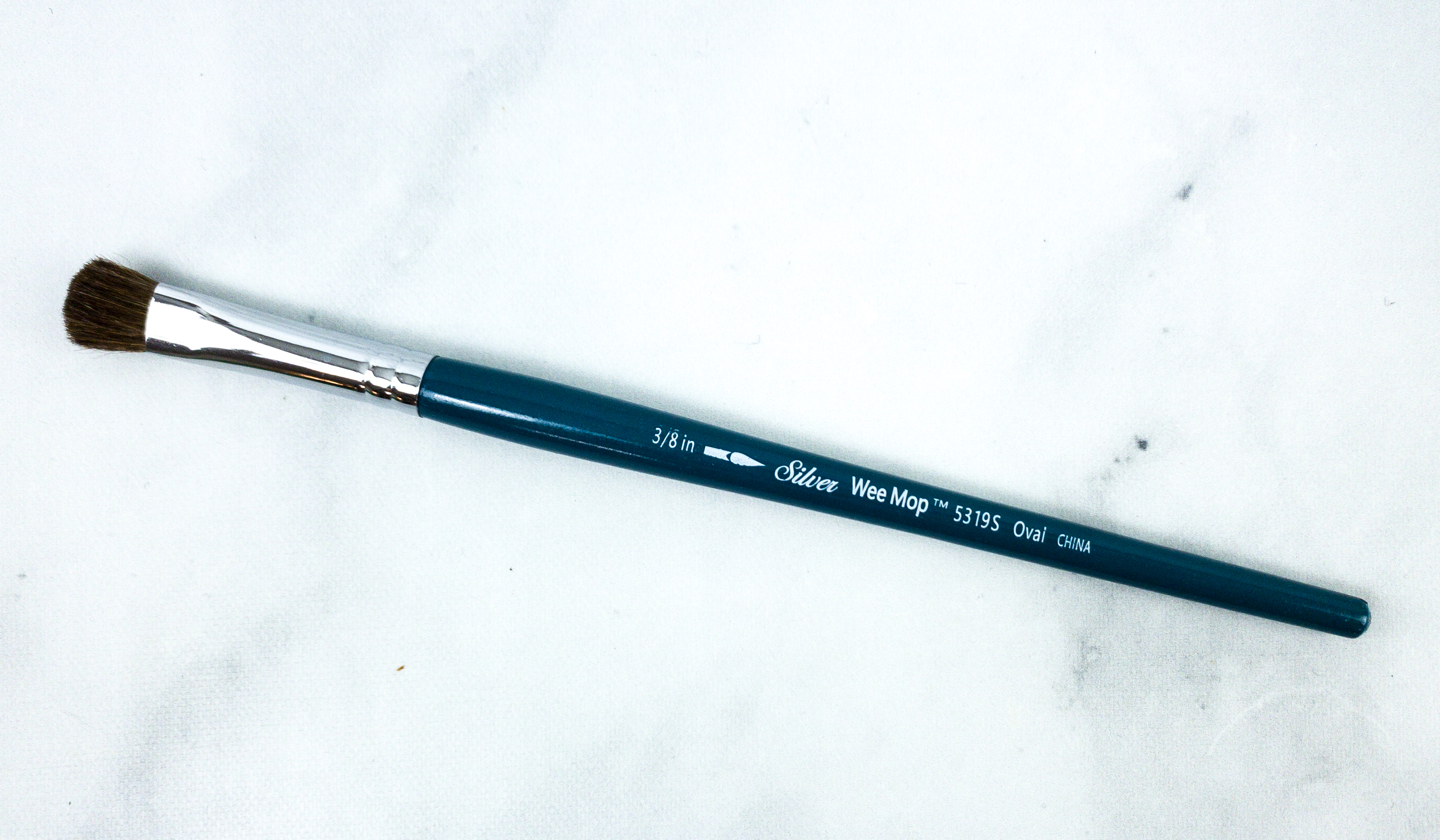 Silver Brush 5319S-018 Wee Mop Short Handle Blender Brush. This 3/8-inch oval brush is made with soft camel hair fibers and has blue handles and silver-plated ferrules.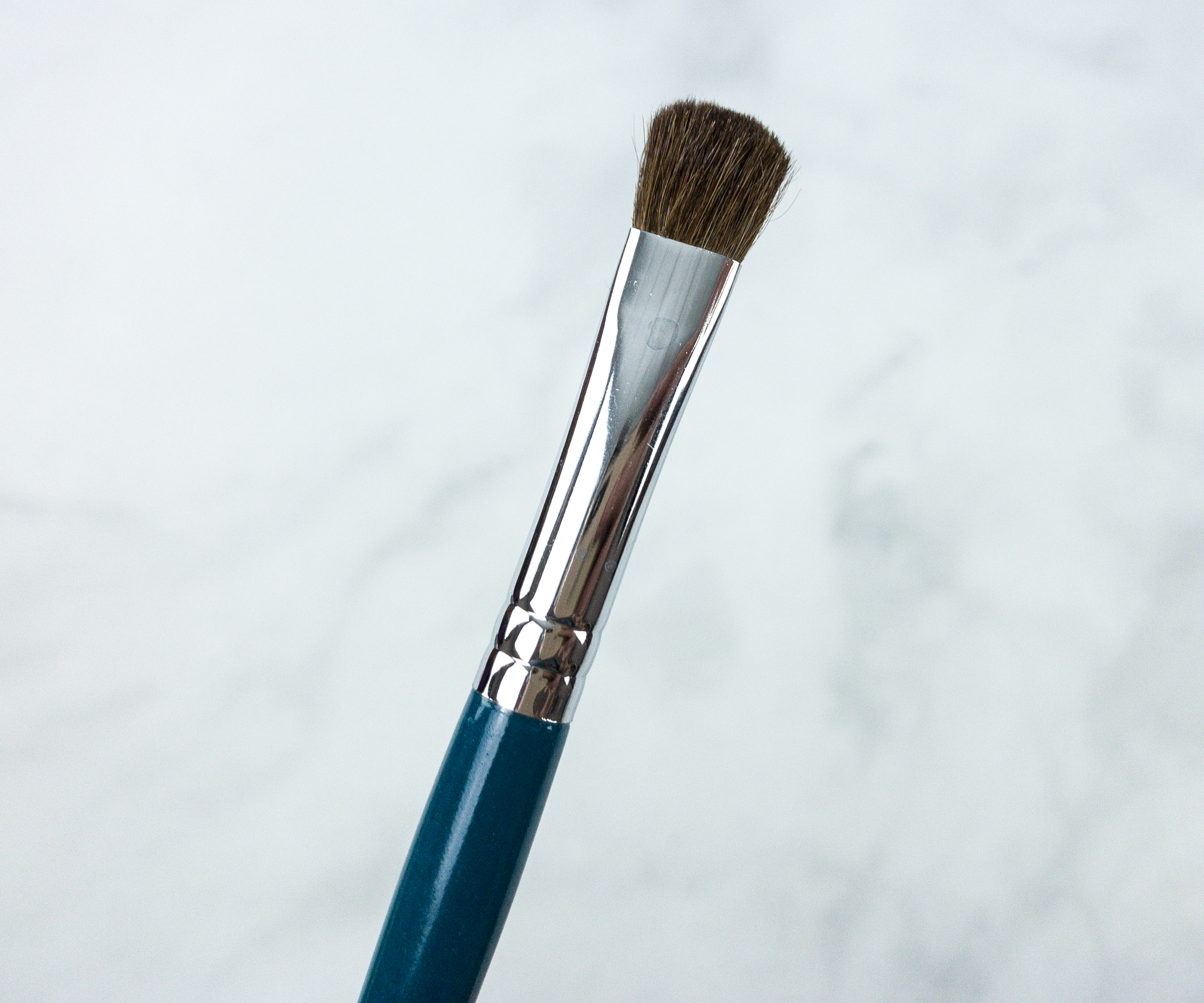 This brush is perfect blending softeners for oils and alkyds, and an ideal mini mop for watercolor, gouache, tempera, and acrylics. It's very handy as well!
Strathmore Watercolor Paper. This 400 gsm Strathmore paper is made from 100% cotton and acid-free materials, primarily designed for watercolor painting. There are 12 sheets in the pad.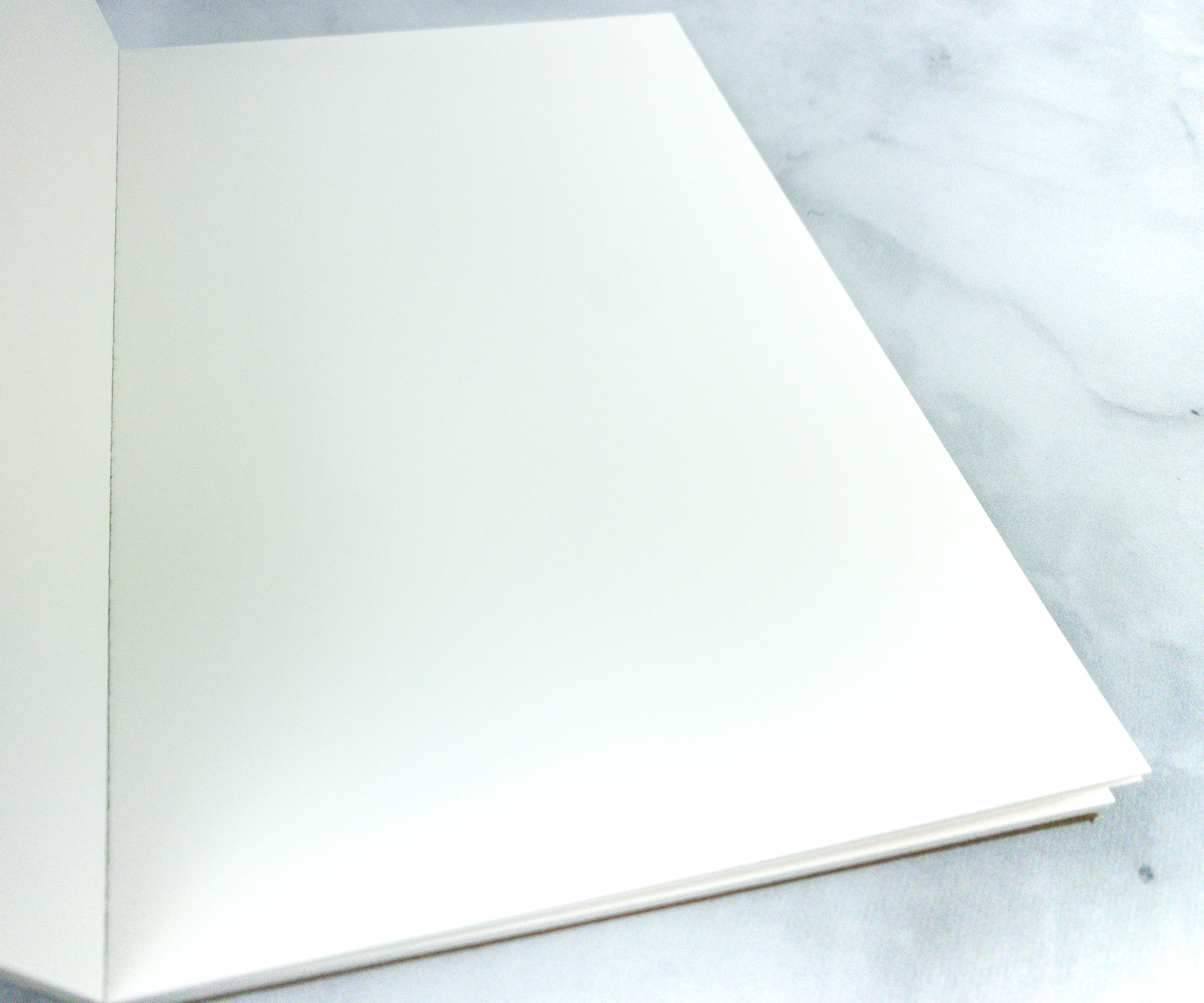 It's the most fitting paper to use for artists of all levels due to its fine, strong surface that allows a much easier lifting and scraping applications with a variety of media such as watercolor, tempera, acrylic, gouache, and even poster paints.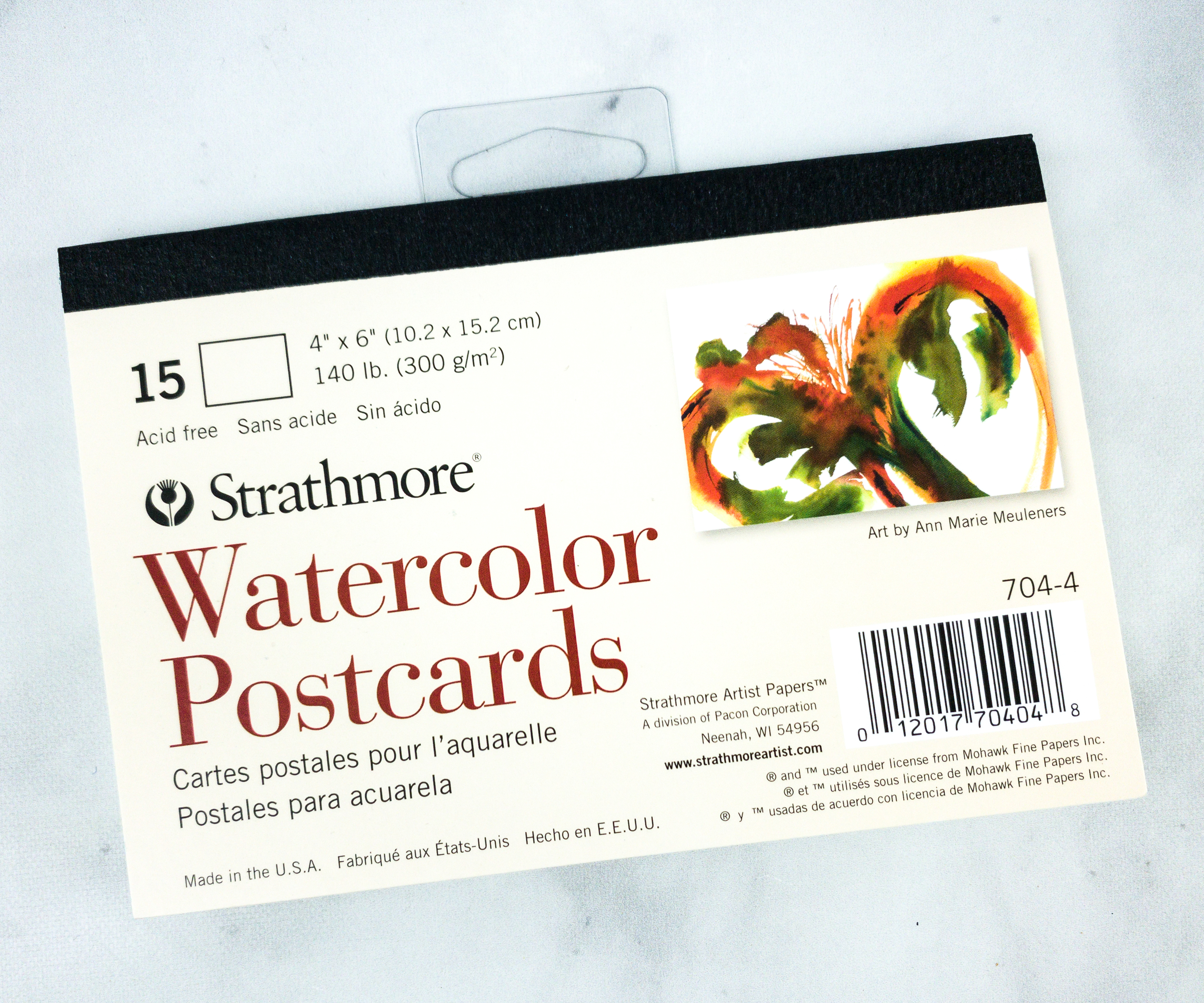 Strathmore Watercolor Postcards ($6.49) We also have watercolor postcards! These are heavy-duty, textured postcards made from 100% acid-free cotton materials.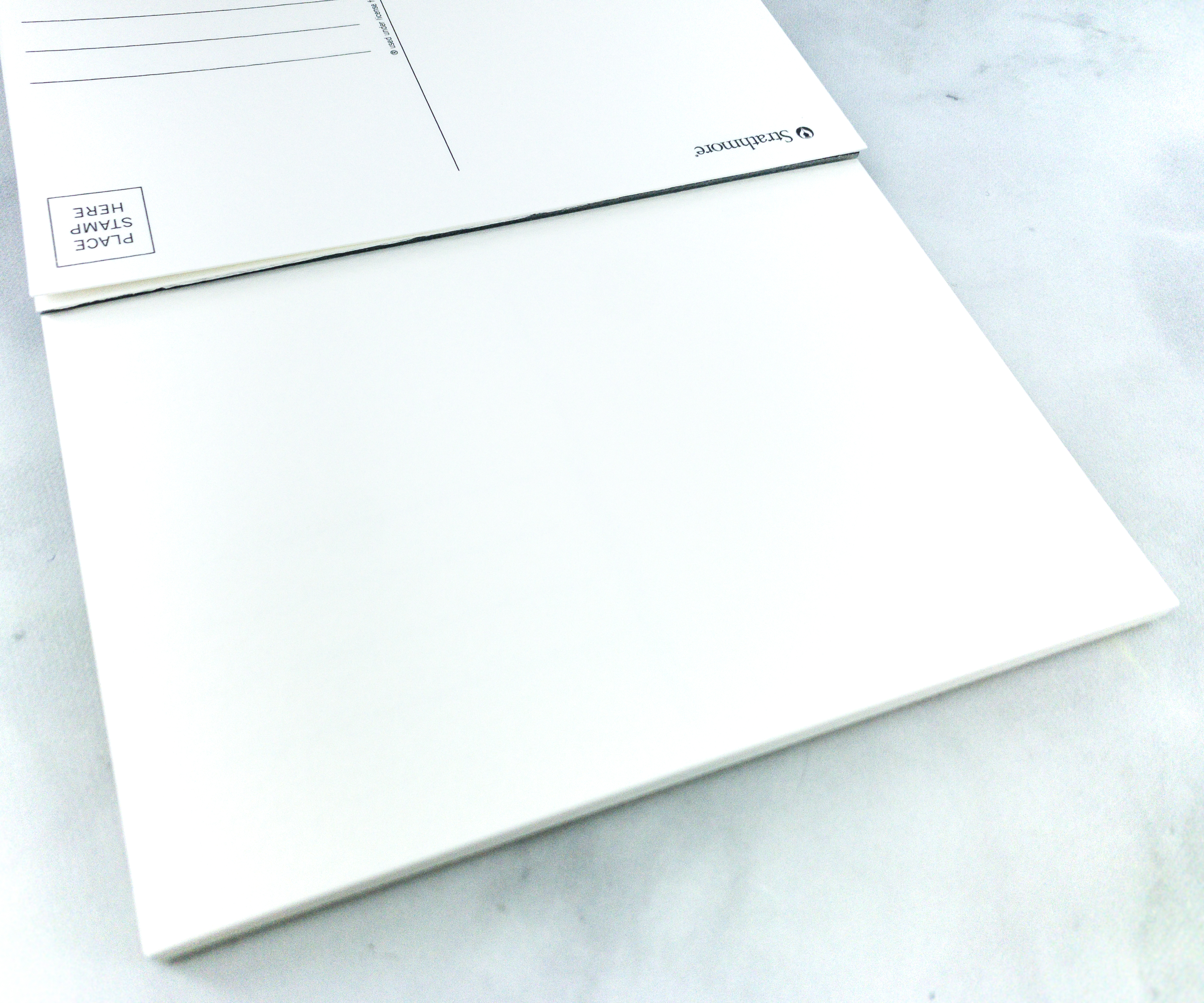 It's a 4″ x 6″ postcard designed to accommodate any wet media including watercolor, gouache, or even acrylic.
Using this, I can make my own postcard designs to send to family and friends!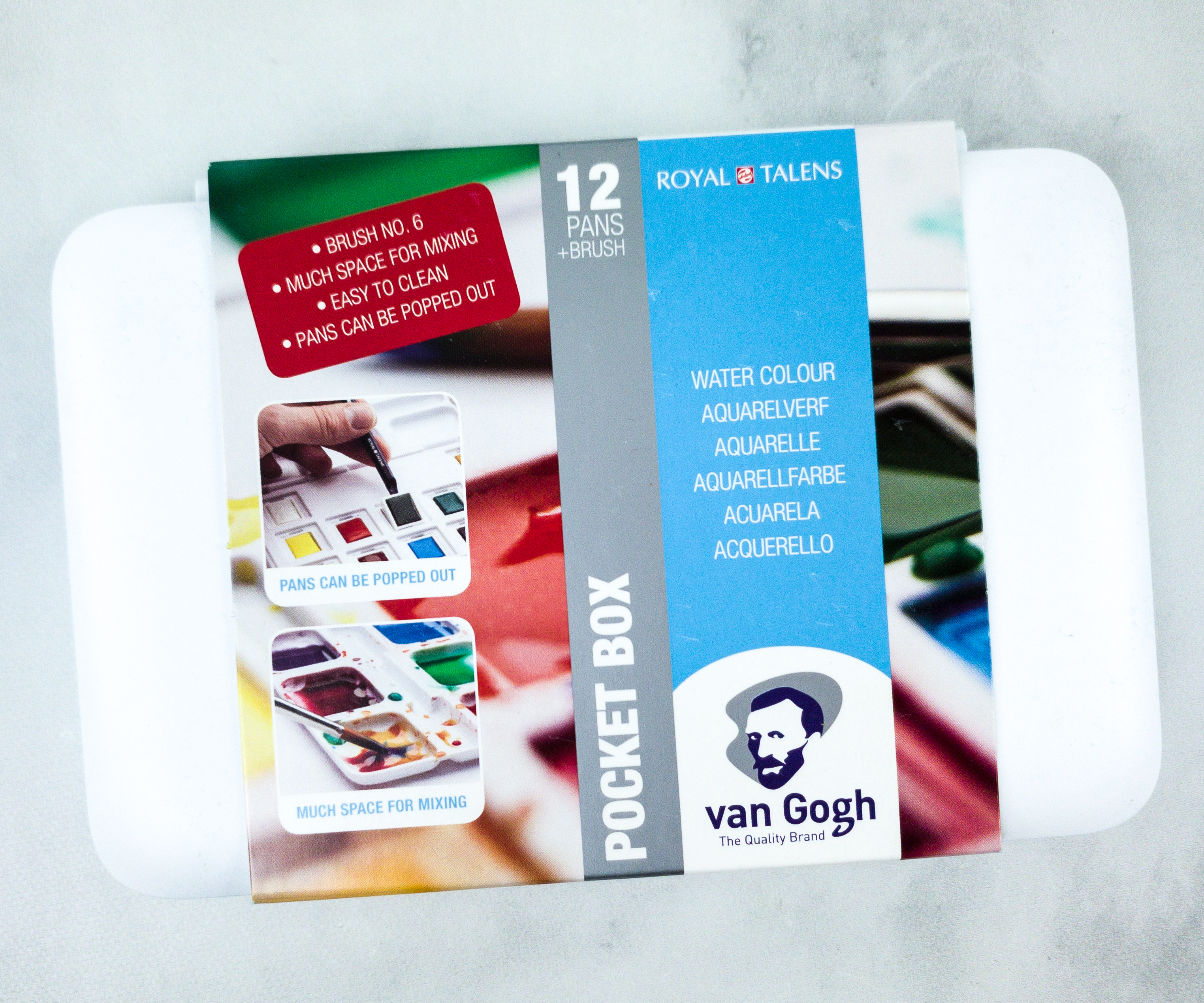 12 Pans Brush Pocket Box ($31.38) Of course, this box wouldn't be complete without the medium. This month, we have a portable watercolor paint set!
The back of the container features all the colors and tools included inside the kit.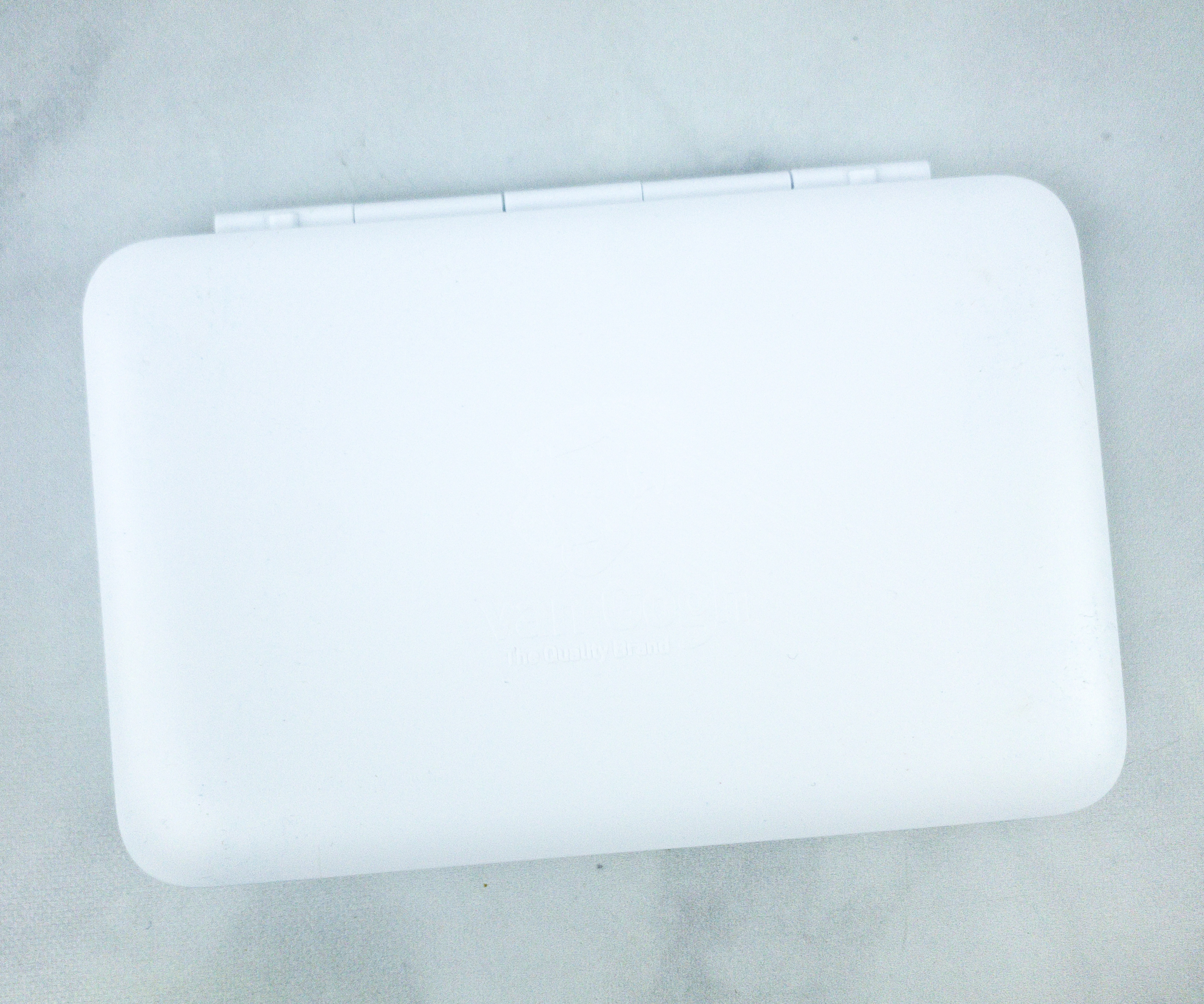 All the colors and brush come un a white sturdy case made from premium-quality hard plastic.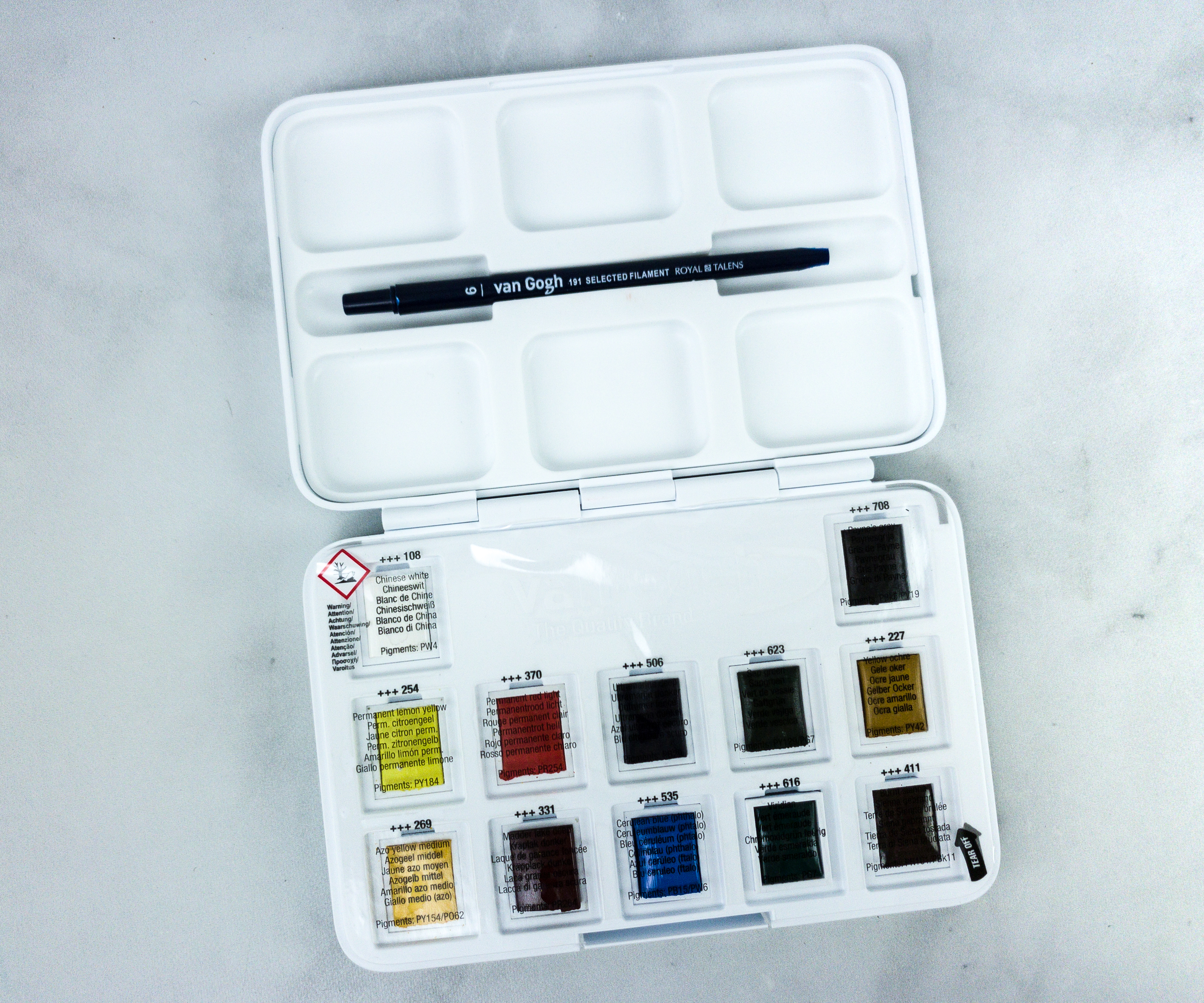 Inside the case, you'll get a no. 6 paintbrush, detachable mixing tray, and the twelve different pans of colors.
The colors included are as follows: Chinese white, Permanent lemon yellow, Azo yellow, Permanent red, Madder lake deep, Ultramarine deep, Cerulean blue, Sap green, Viridian, Payne's grey, Yellow ochre, and Burnt sienna.
This paintbrush consists of two separable parts such as the handle and the head, which contains the brush and the ferrule.
It's so easy to assemble, just combine the two parts and then brush away!
The other end of the paintbrush features a unique shape that can be used to poke and pop-out the pans.
Everything is set, it's time to create a new painting!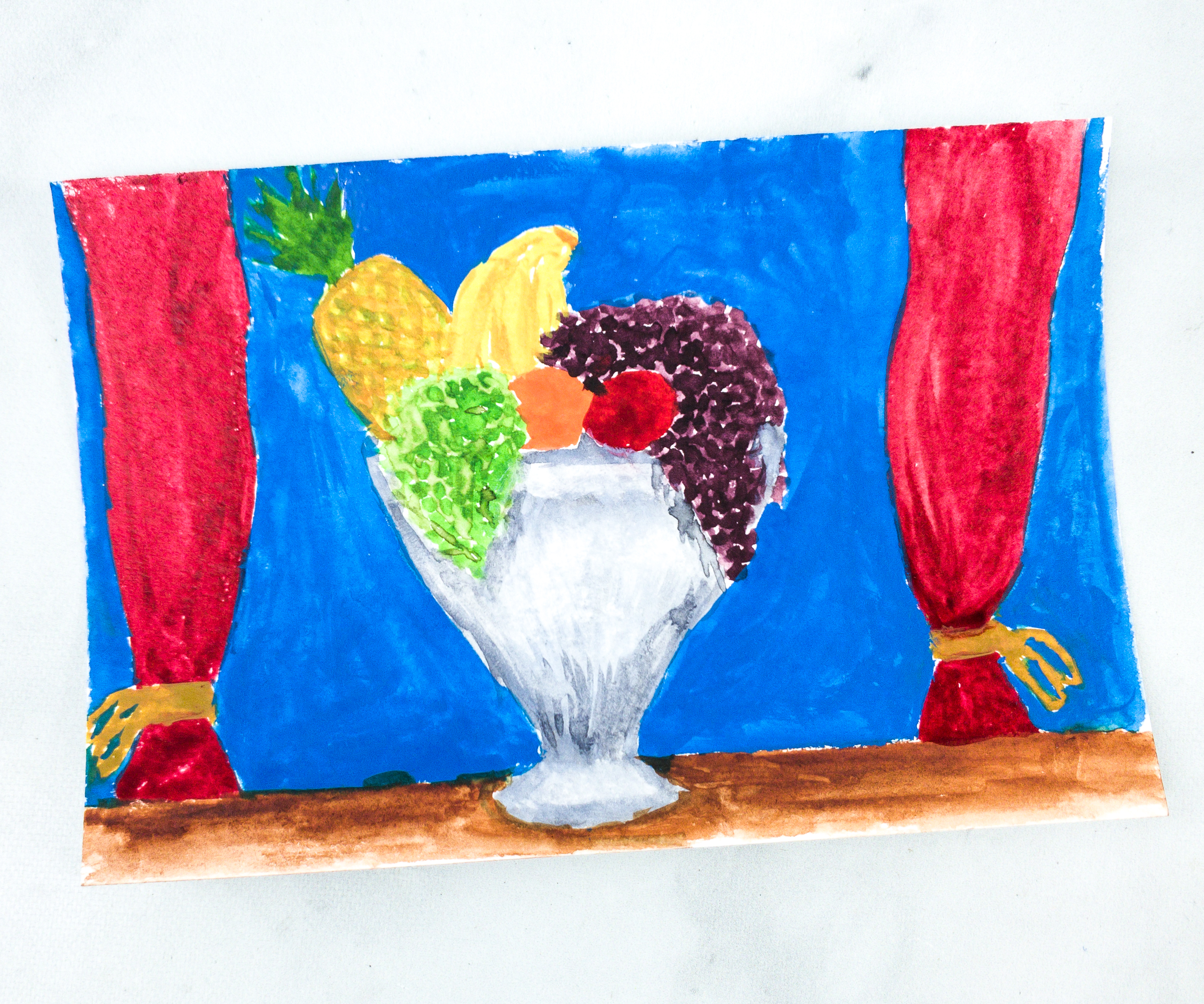 Using my watercolor paper and paint set, I made an artwork that features a group of different, colorful fruits placed on top of the table with a red curtain and blue background.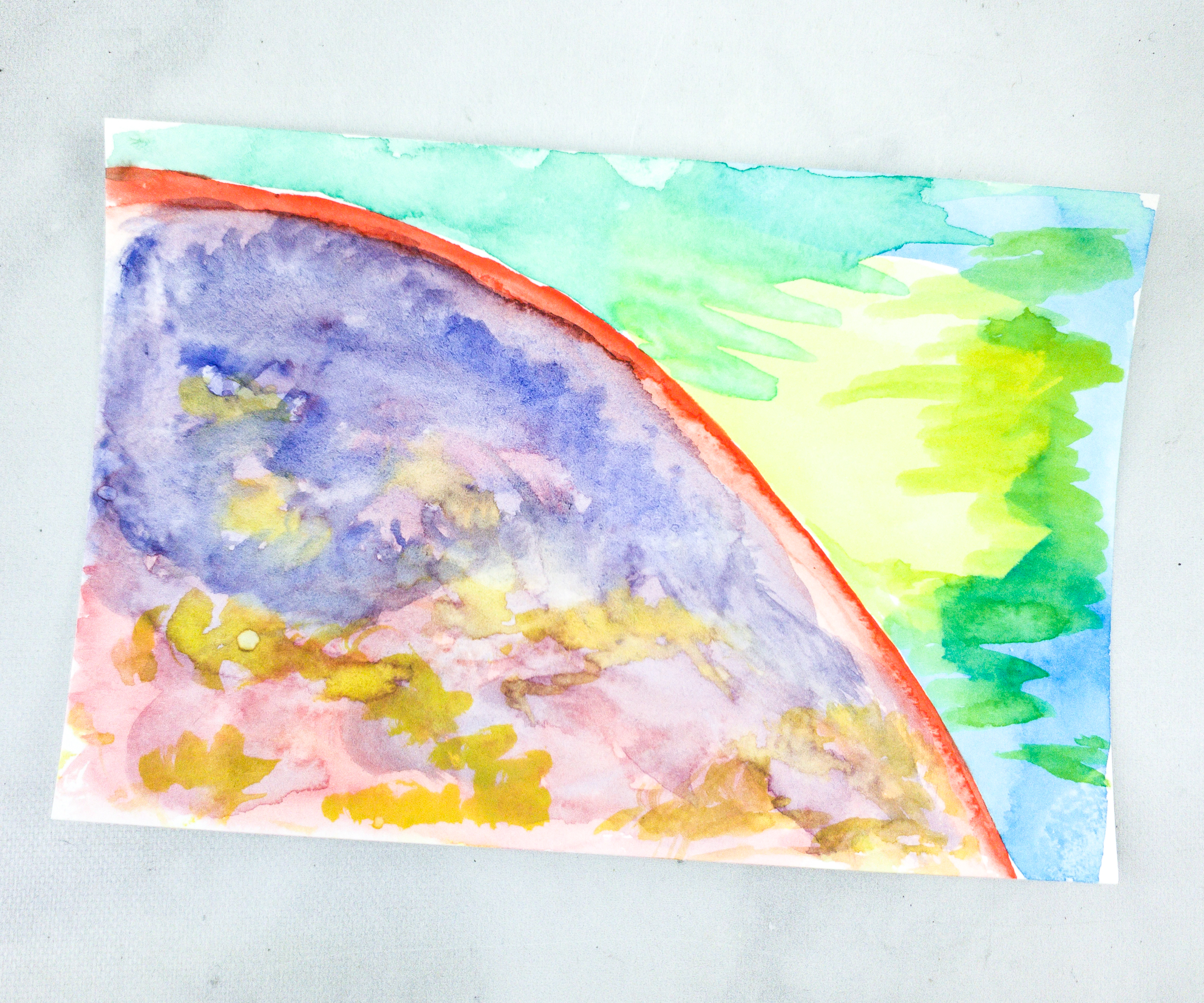 The second artwork I made is an abstract painting that focuses on the different shades of each color. The colors blend so well with each other.
Since I miss traveling and going around, I painted an outdoor scenery. It has a lot of trees, grasses, and a small pond.
Here are all the artworks I made this month! I love how the colors turned out!
Paletteful Packs is a great help in keeping my creative juices flowing! They always provide useful art tools and supplies, and this month, everything is about watercolor! The papers and postcards I received this month are designed specifically for watercolor, though they can also be used with acrylic and pastels. I really missed going outside and painting such themes have partially eased my desire to go on a trip. It's a great stress reliever and definitely an excellent way to express my feelings!
Any thoughts about the Paletteful Packs box?