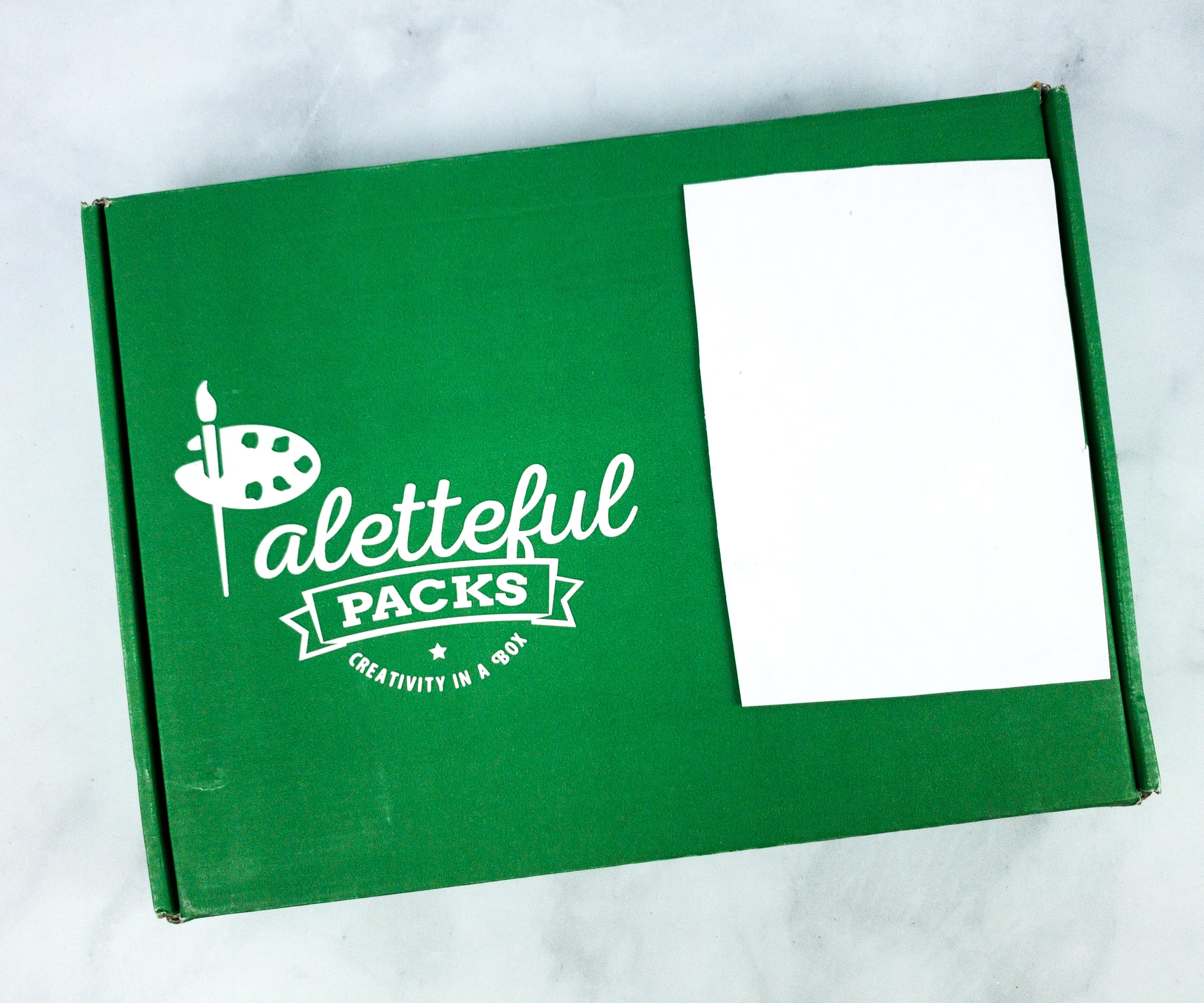 Paletteful Packs is a monthly subscription that sends the best art supplies to your door. Every box includes everything you need to create a work of art. They currently offer two types of boxes: Young Artist for children ages 8+ and Premier Pack for adults, whether beginners, professionals, or anyone in between.
This is a review of the Premier Pack! 
DEAL: Save 10% on your first box. Use coupon code 10HOORAY.
The items arrived in a sturdy green box.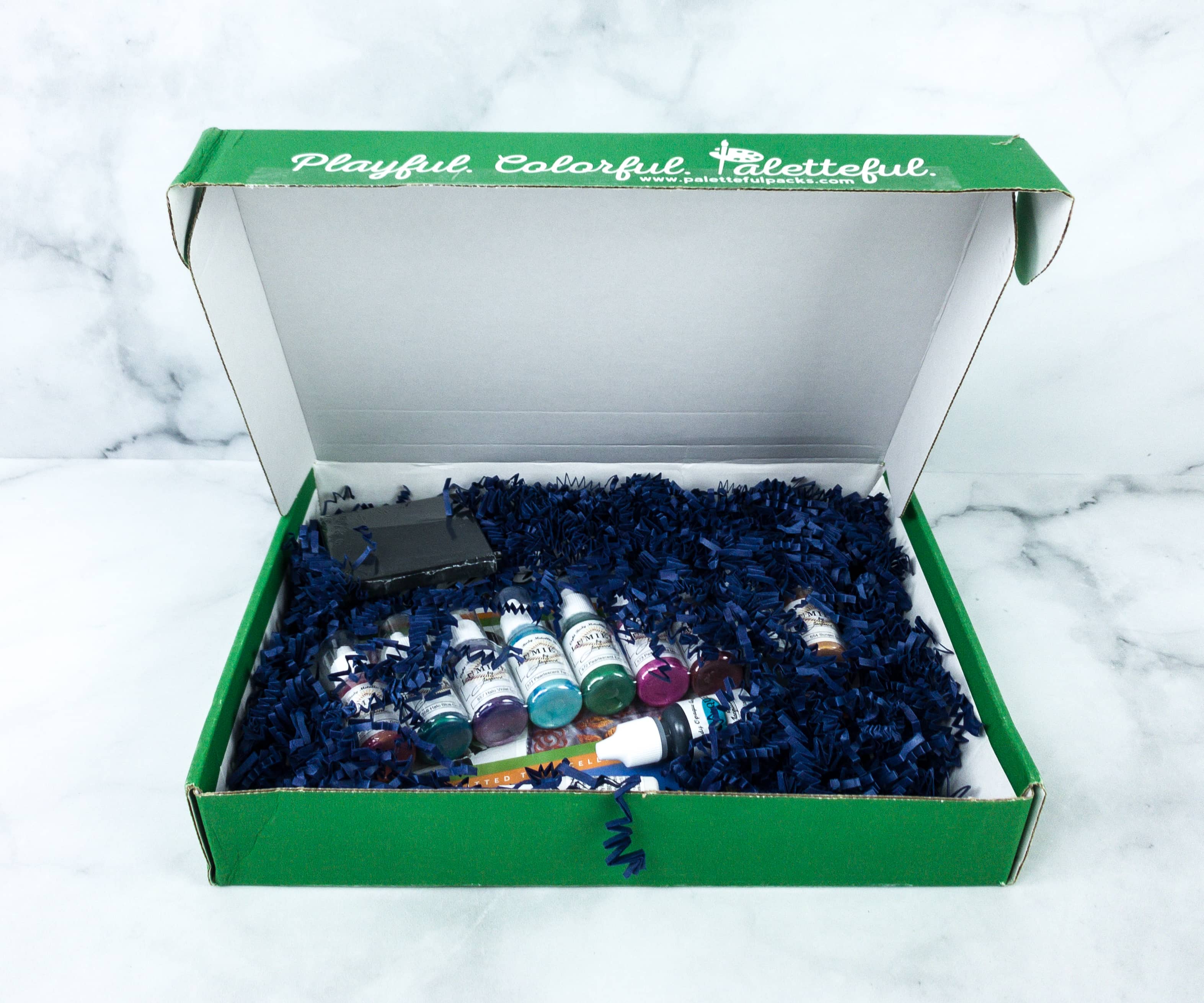 All the items are protected by blue squiggles!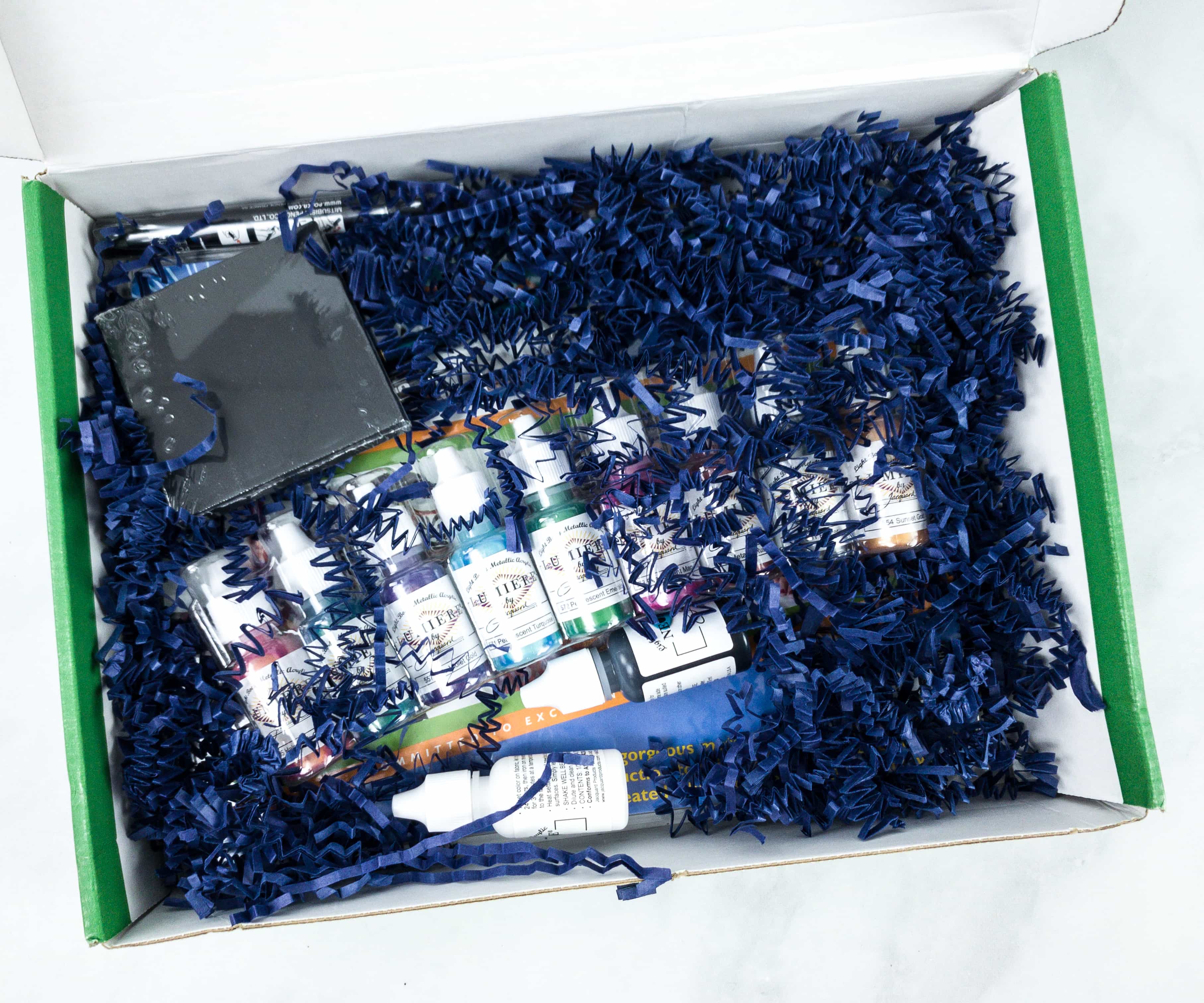 Some of the inclusions are already peeking out of the squiggles. This month's box doesn't contain a printed card. Instead, they provided a link where we can see the list of items in the box.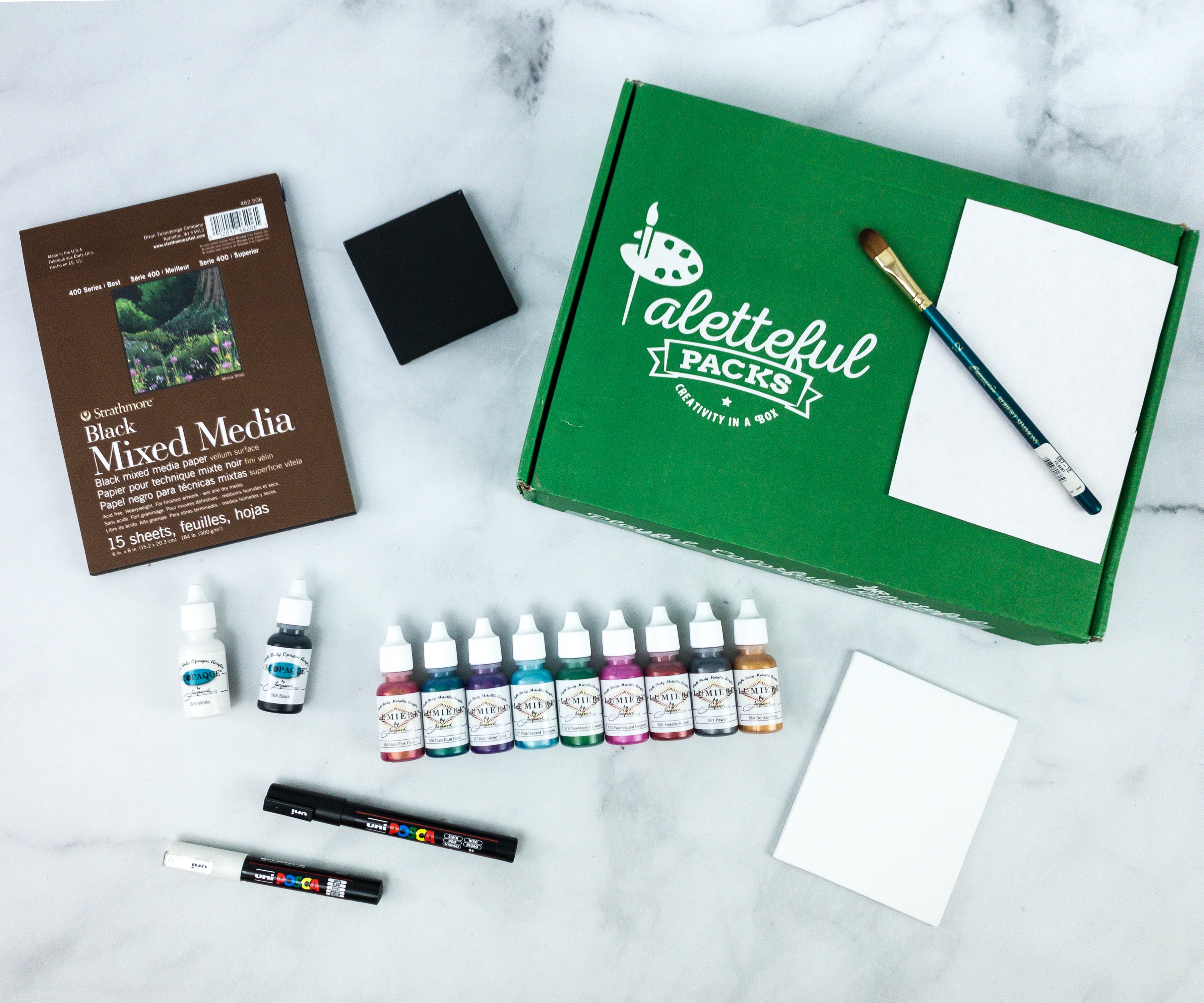 Everything in my box!
Strathmore Black Mixed Media Paper ($5.29) This version of Strathmore mixed media pad paper was specifically designed for light media. It's a heavy-duty, acid-free, black paper that is suitable for a range of mixed media applications.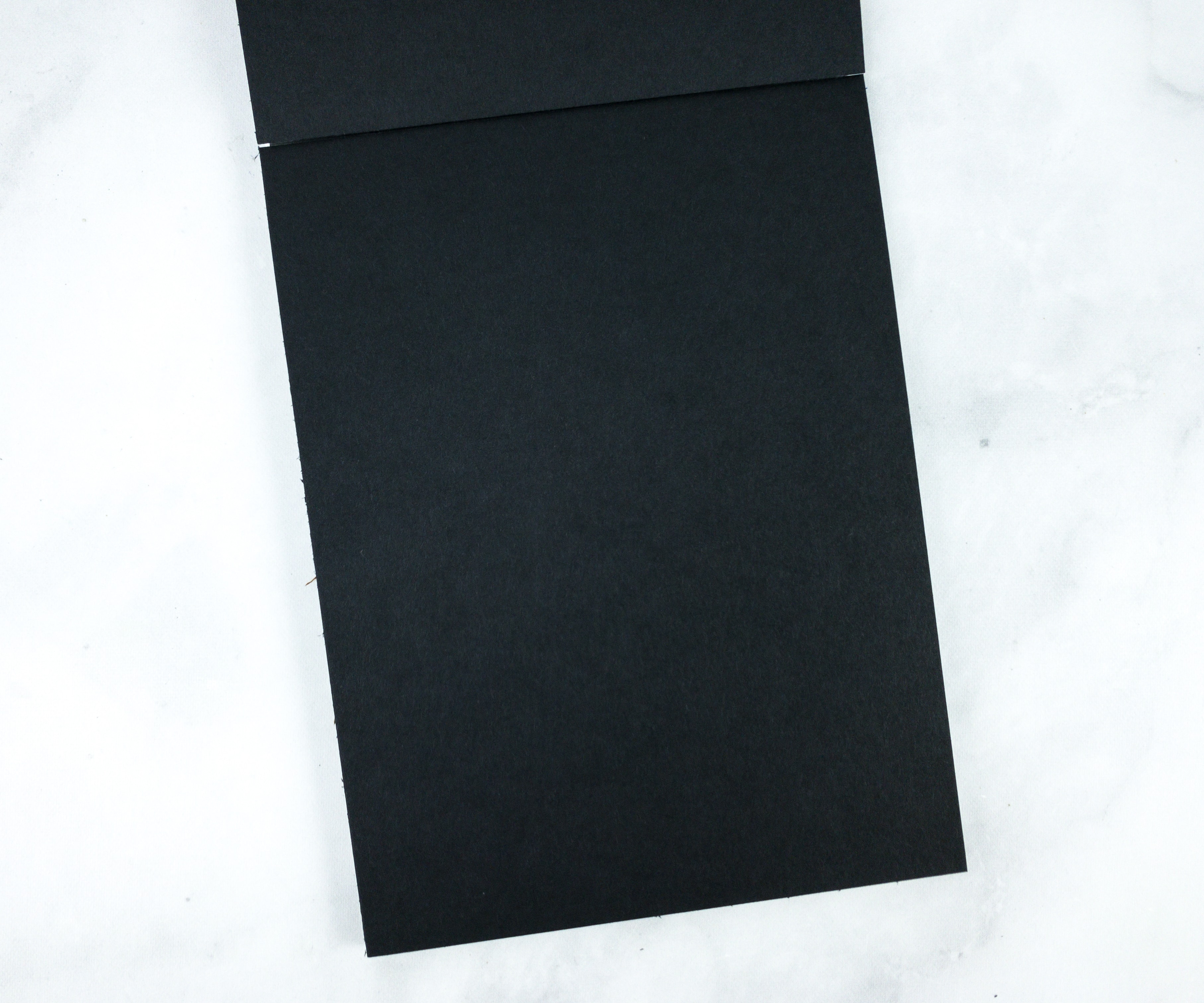 This booklet is a 15-sheet pad with 6″ x 8″ dimension, heavy clipboard backing, and glue-bound sheets for clean tearing out. Its vellum finish makes it an ideal paper for graphite, colored pencils, markers, acrylic, watercolor, gouache, pen and ink, charcoal, gel pens, and more.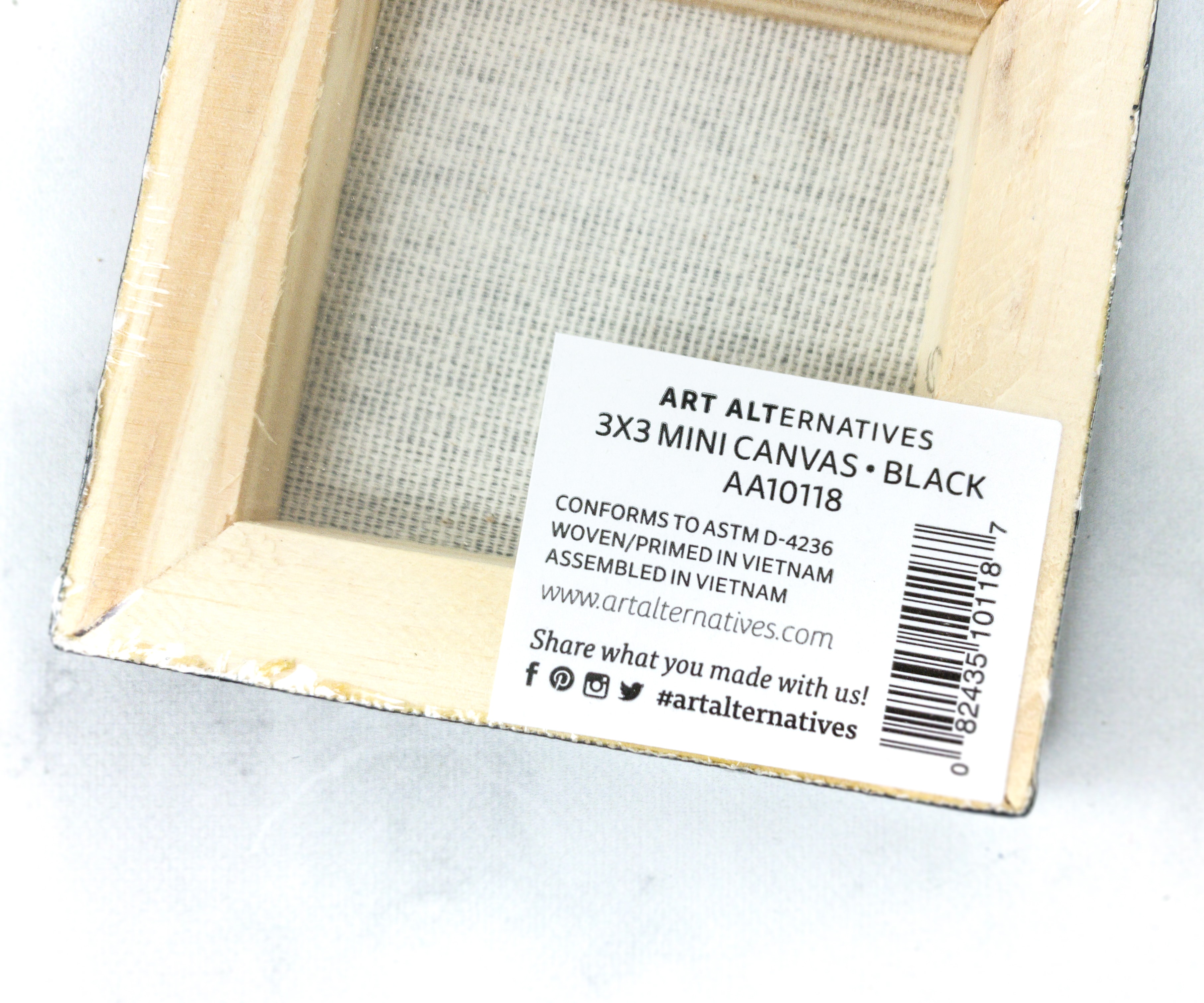 Mini Black Canvas 3×3 ($2.49) This mini canvas is made from acid-free, acrylic primed cotton, which are the same materials used from those full-sized canvases.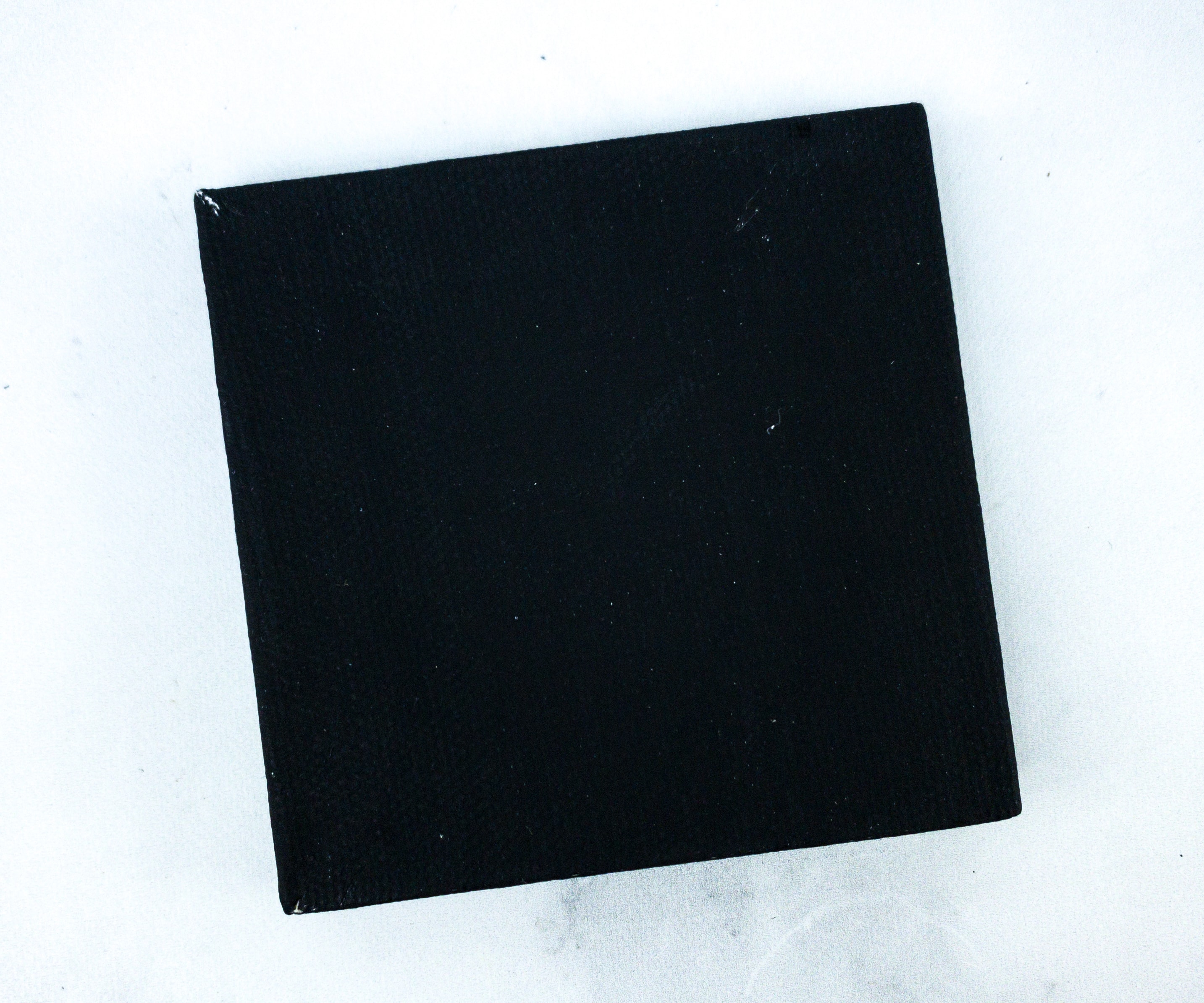 It works well with acrylic paints, oil paints, and other kinds of wet media.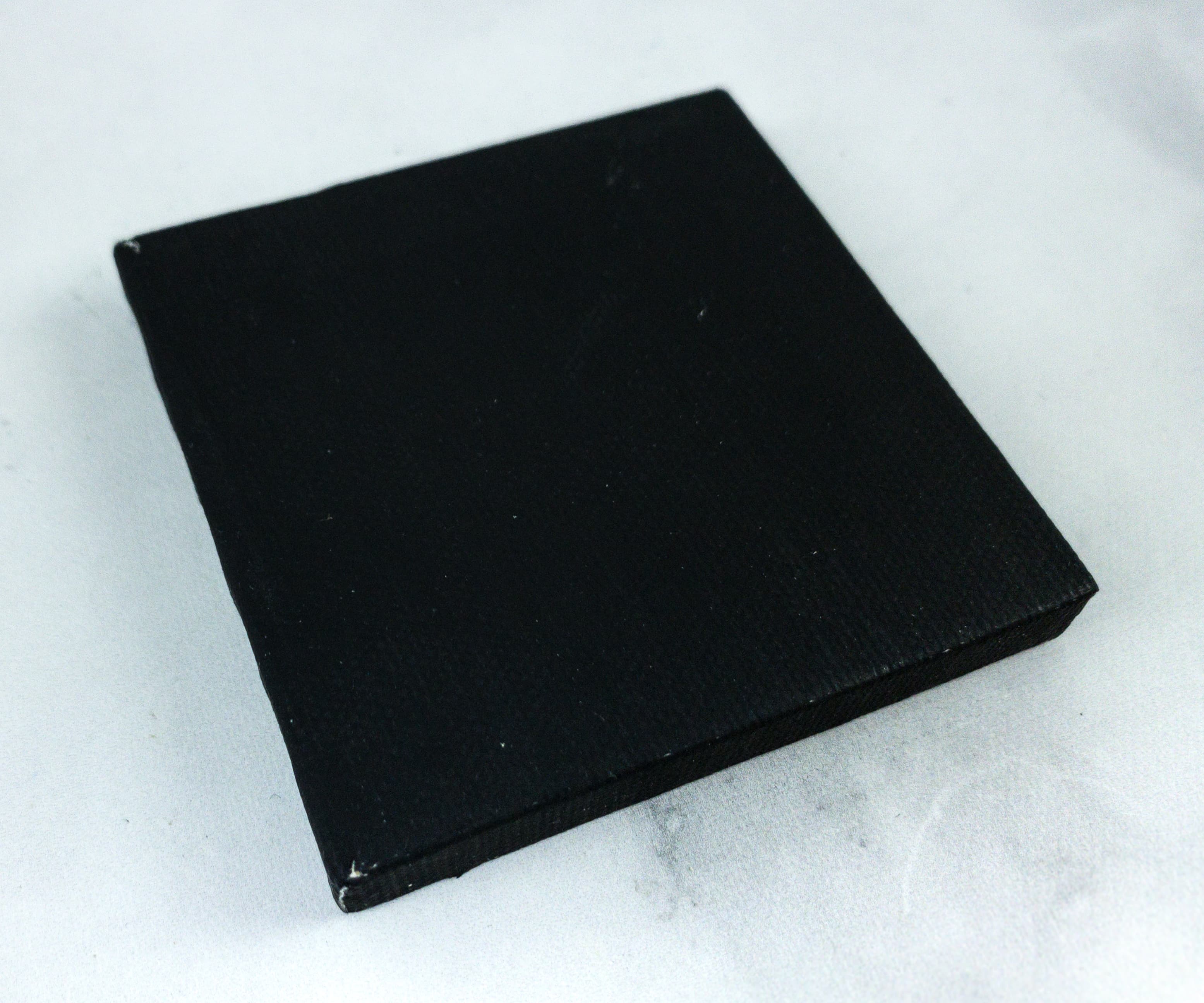 It measures 3×3, perfect for creating miniature artwork!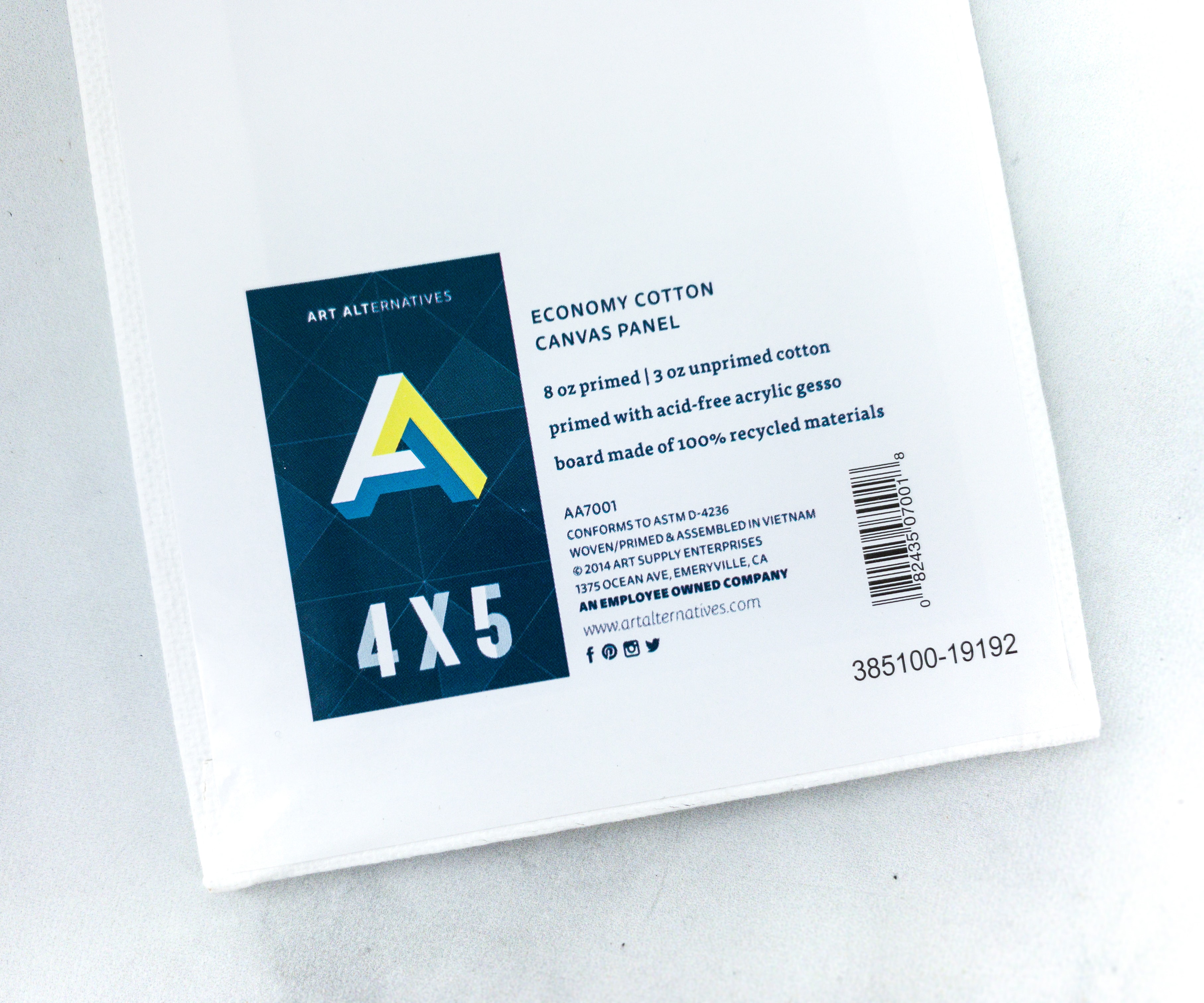 Art Alternatives Canvas Panel ($1.49) Here's another canvas panel and this time it measures 4 x 5. It's made with classic cotton, primed with acid-free acrylic gesso together with a board made of 100% recycled materials.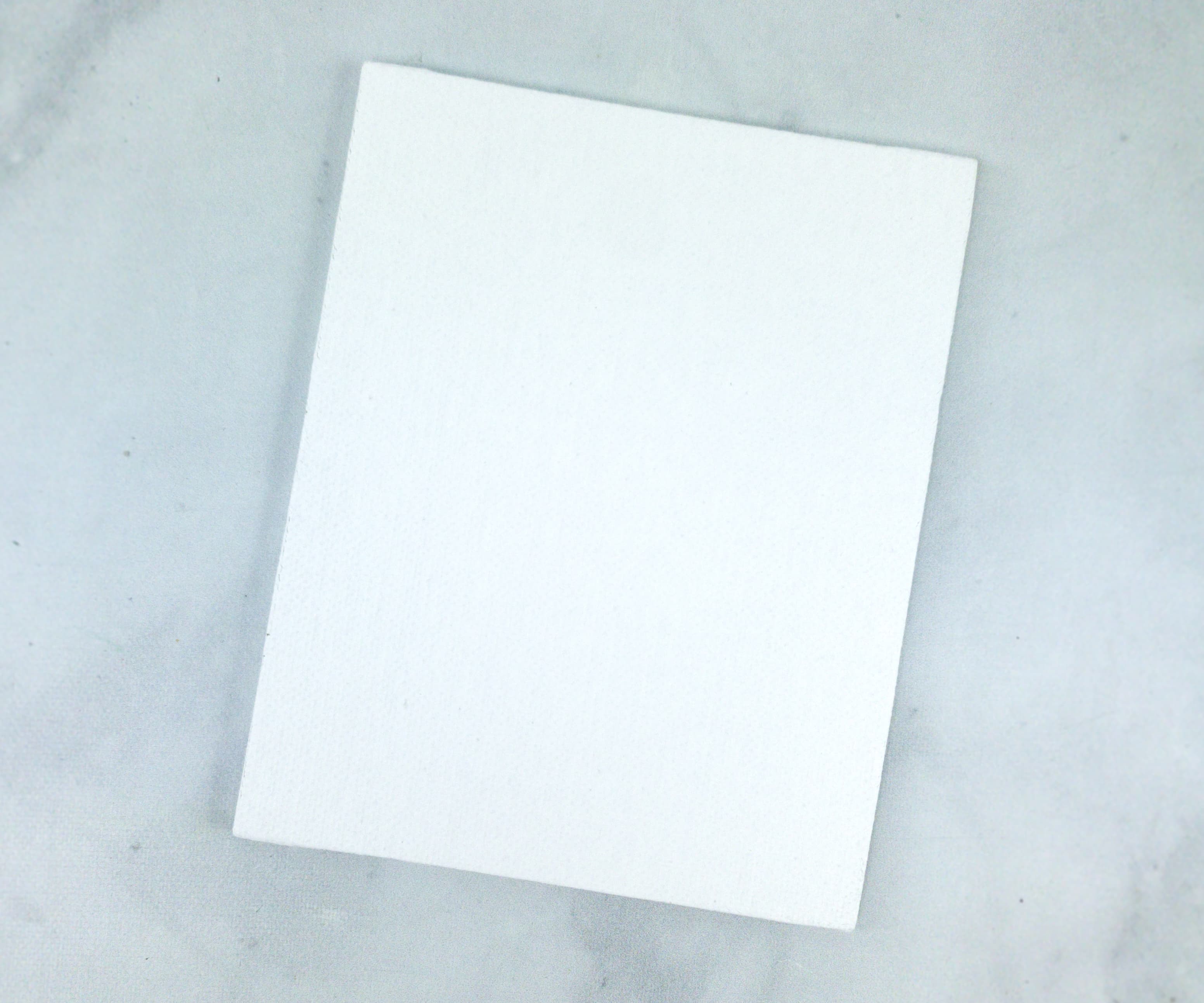 The panel is applicable for use with all acrylic paints, oil paints, and other wet and dry media.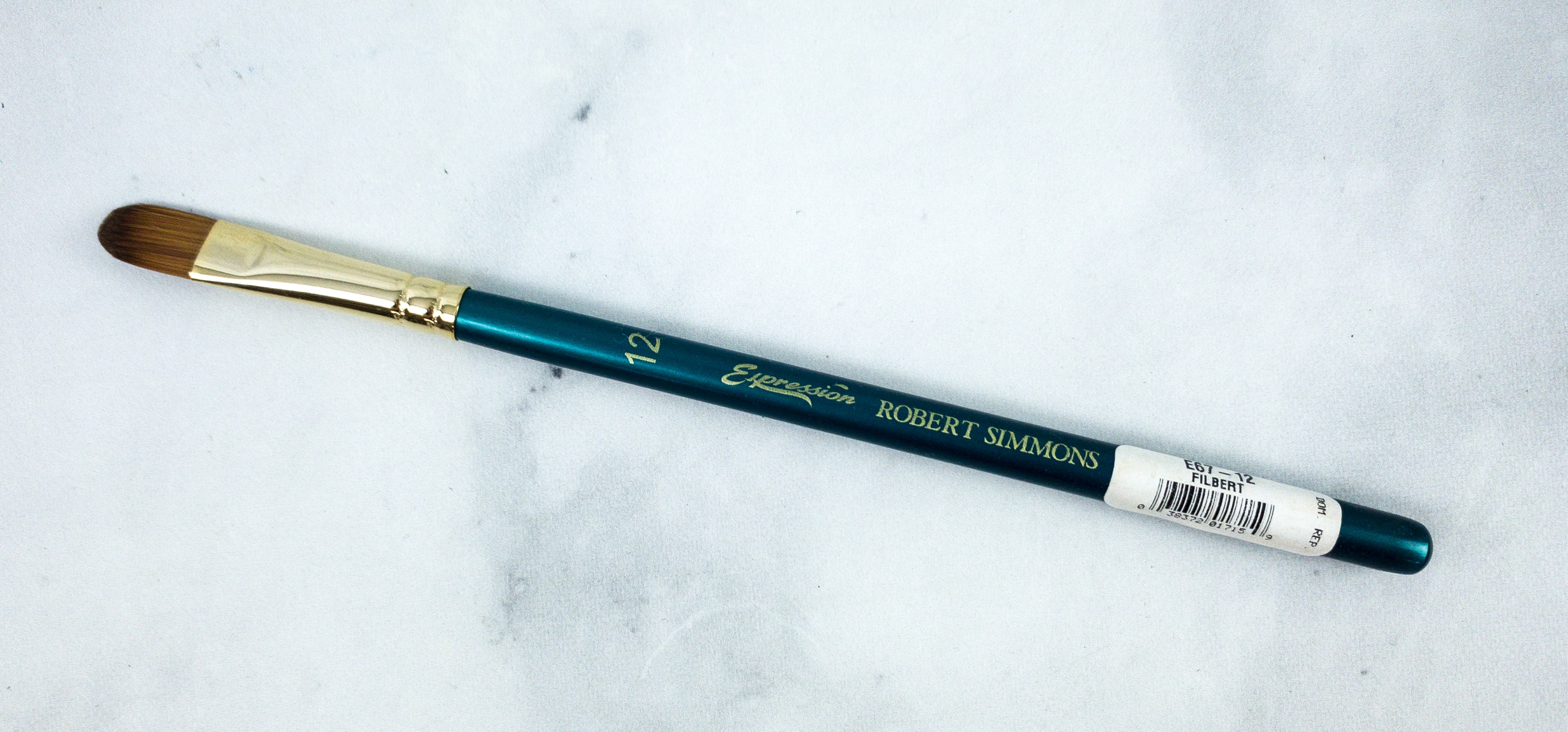 Robert Simmons Expression Filbert Brush ($17.99) This brush is made with synthetic fibers that feature a unique blend of synthetic filaments and ultra-fine hair.
It's a high-quality brush that features a unique softness and responsiveness, making it the most ideal brush for any kind of media or surfaces.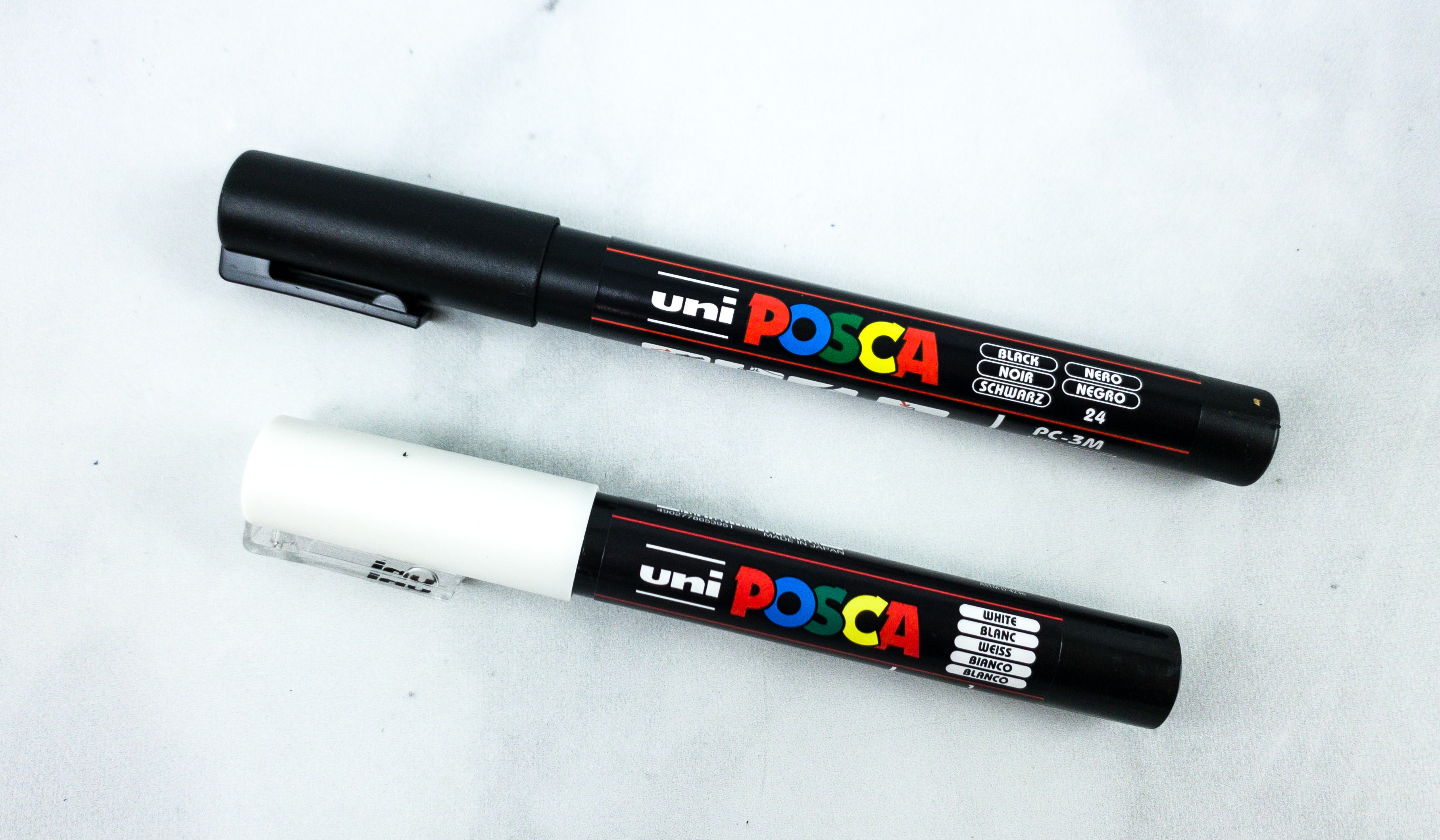 Uni Posca Black Marker & Uni Posca White Marker($7.30, $5.49) These are versatile markers that use alcohol and solvent-free opaque paint. They can be used on paper, glass, cardboard, wood, porcelain, textiles, ceramics, plastics, or even on metal!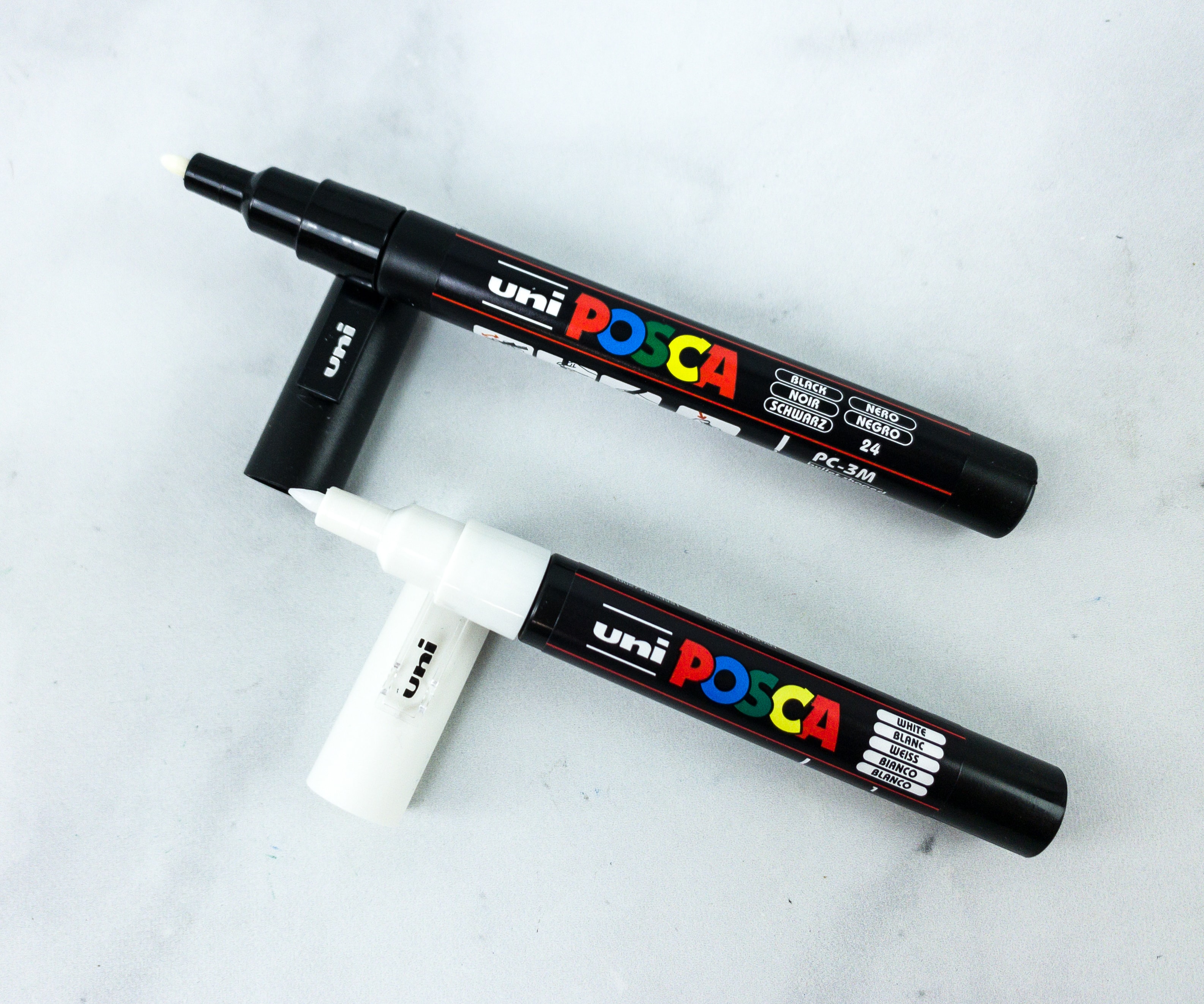 Inside each marker's barrel is a mixing ball that keeps the paint consistent. They also feature reversible and washable tips to keep marker intact, allowing you to blend without worrying about spoiling your marker.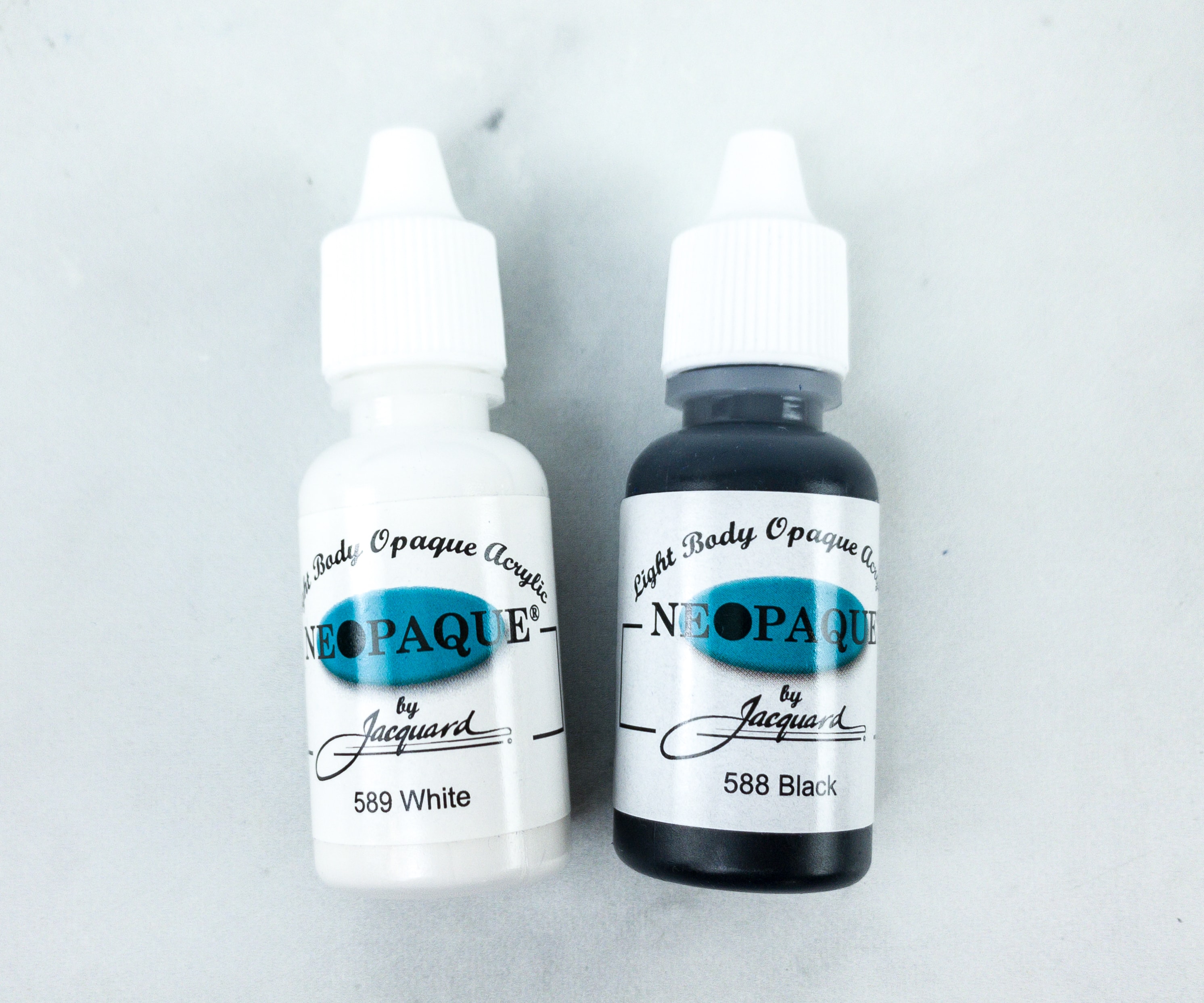 Neopaque Light Body Opaque Acrylic White and Black. This box also included a black and white opaque acrylic from Jacquard. These paints are light body, opaque acrylics that can be painted, screened, stenciled, marbled, and stamped. You can use them on all surfaces including wood, canvas, paper, and fabric.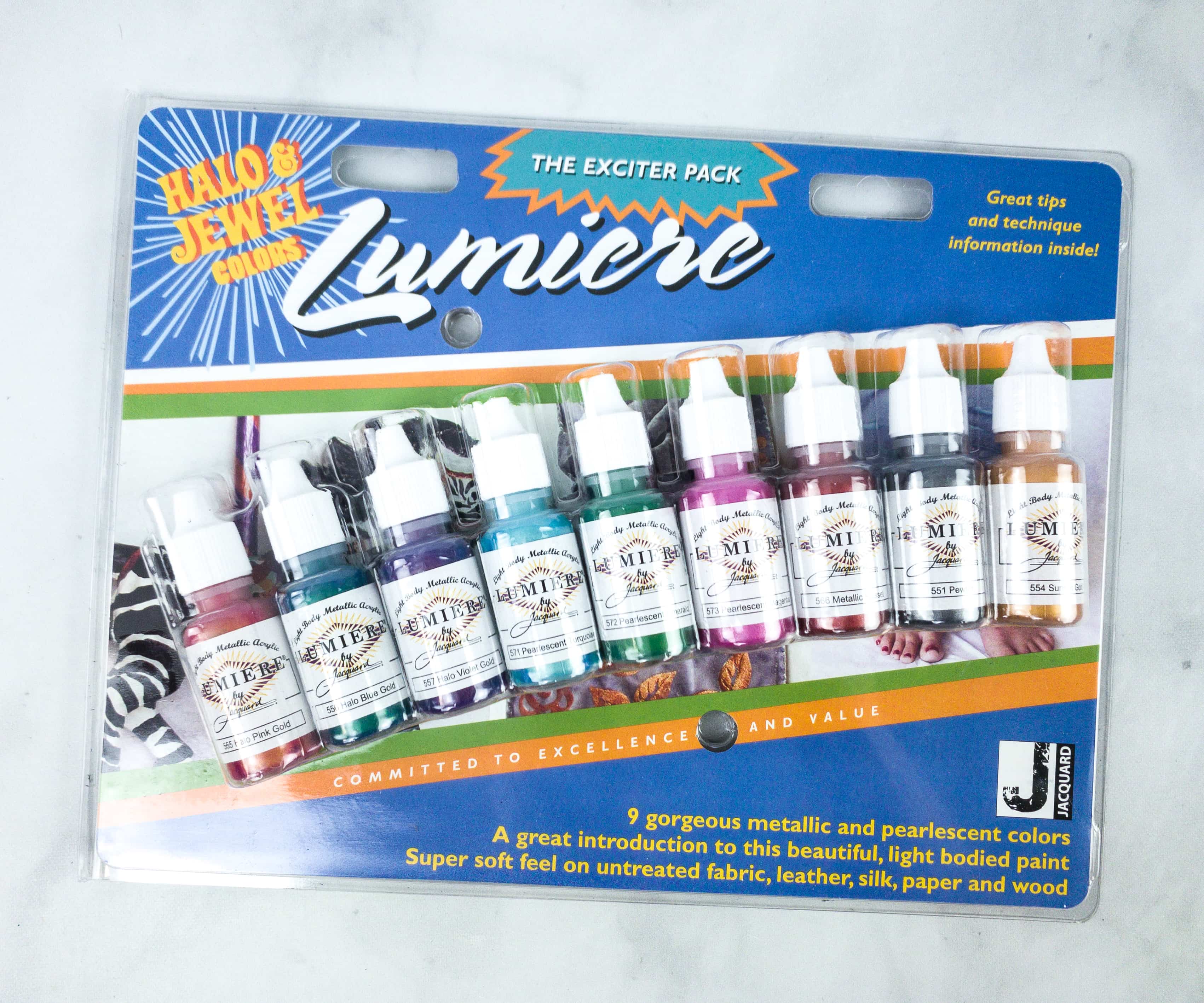 Halo & Jewel Colors Lumiere ($18.60) It's a 9-piece set of colorful metallic and pearlescent paints that works perfectly on almost any type of smooth and even flexible surfaces such as paper, glass, porcelain, textiles, ceramic, and even on fabrics.
According to the back of the kit, these paints can be applied using brush, airbrush, stamp & sponge.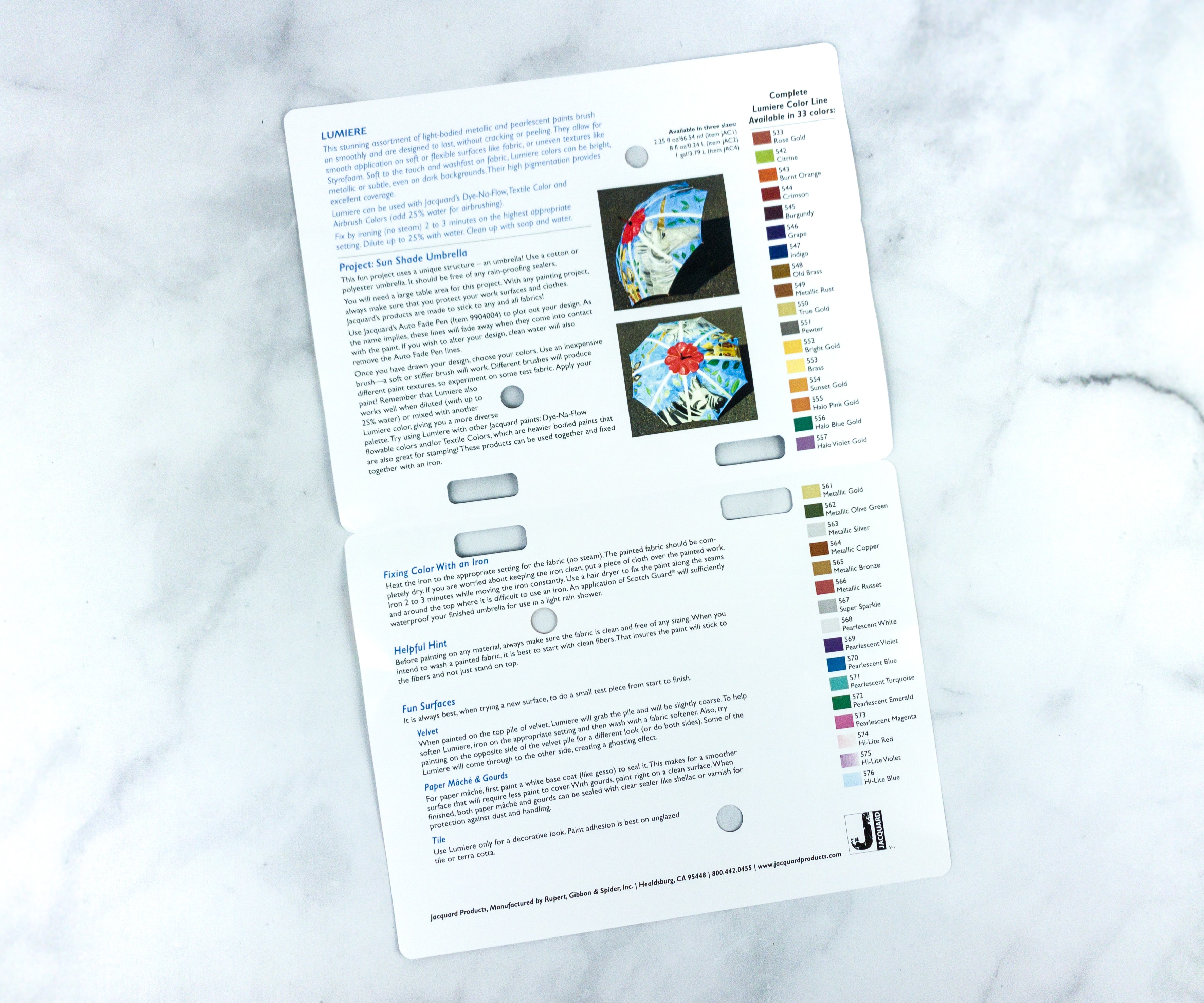 Featured inside the carton case is a simple project where you can use the paints. This project is called the Sun Shade Umbrella!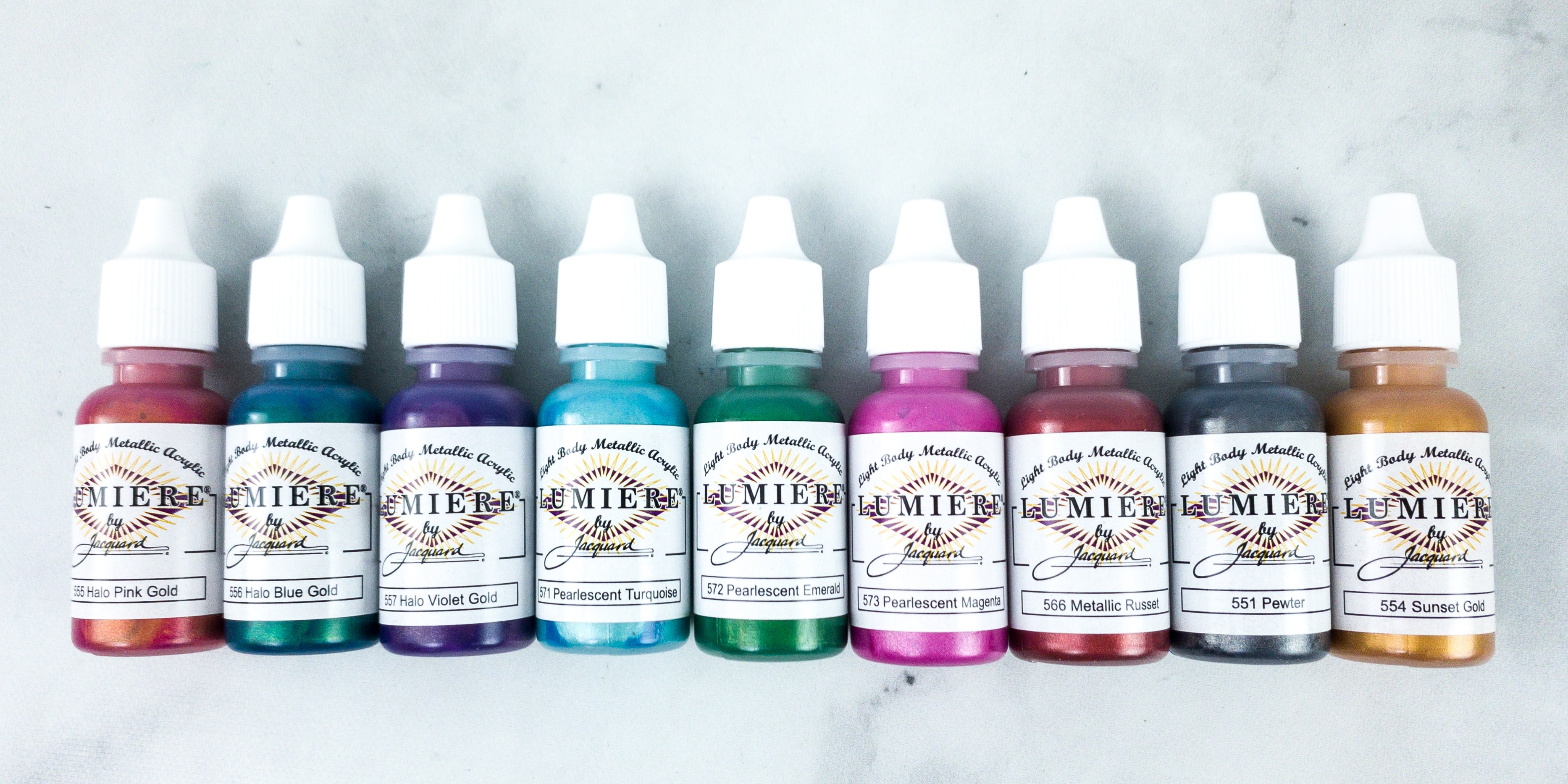 This package contains nine 0.5 ounce bottles of Lumiere paint which includes Halo Pink Gold, Halo Blue Gold, Halo Violet Gold, Pearlescent Turquoise, Pearlescent Green, Pearlescent Magenta, Russet, Pewter, and Sunset Gold colors.
For my first artwork, I used the mini black canvas and the Halo & Jewel colors.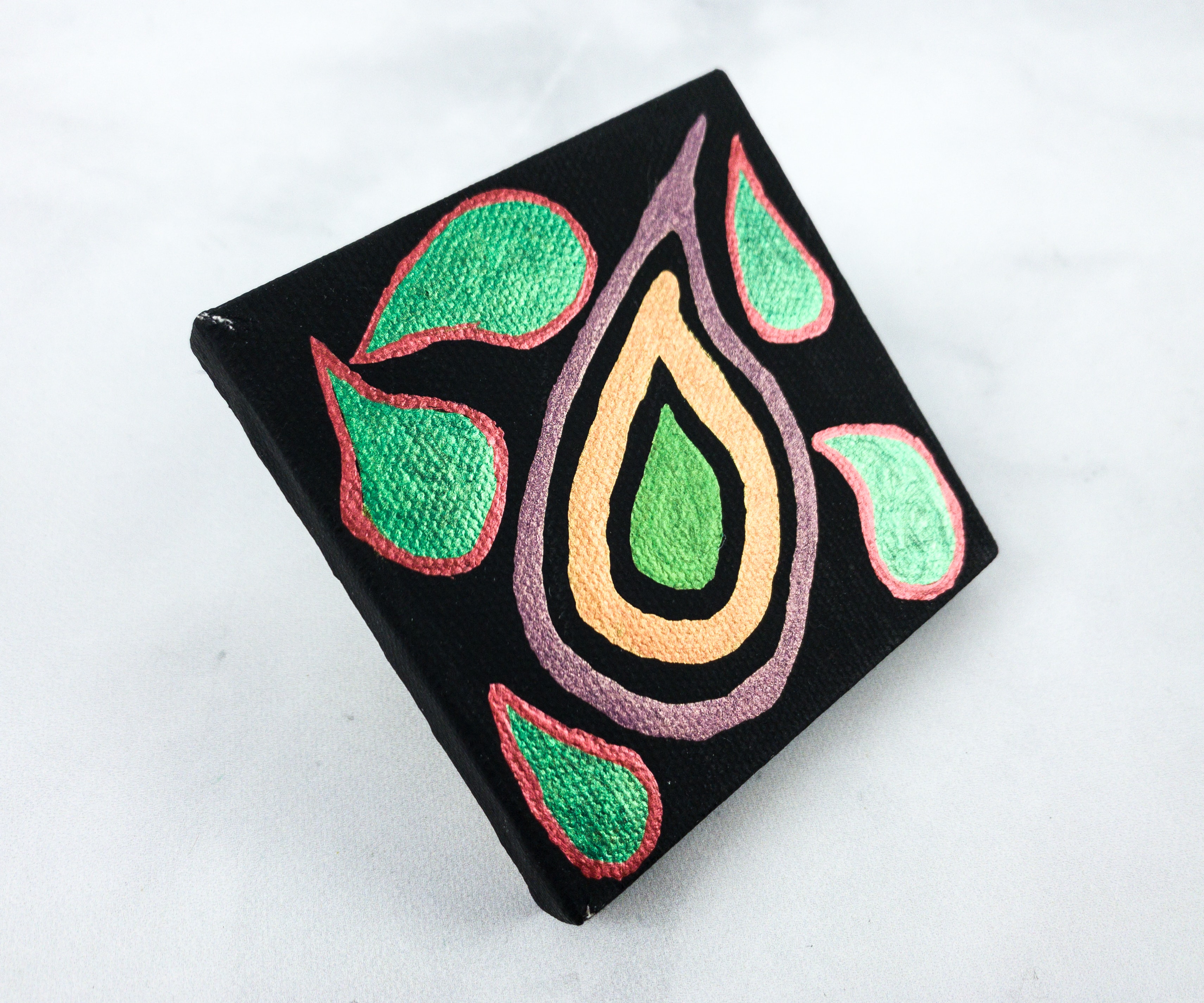 At first, I just planned to paint a simple leaf using the green paint, but as I was working on it, I was amazed by its sharpness and brightness, so I tried to use the other colors as well!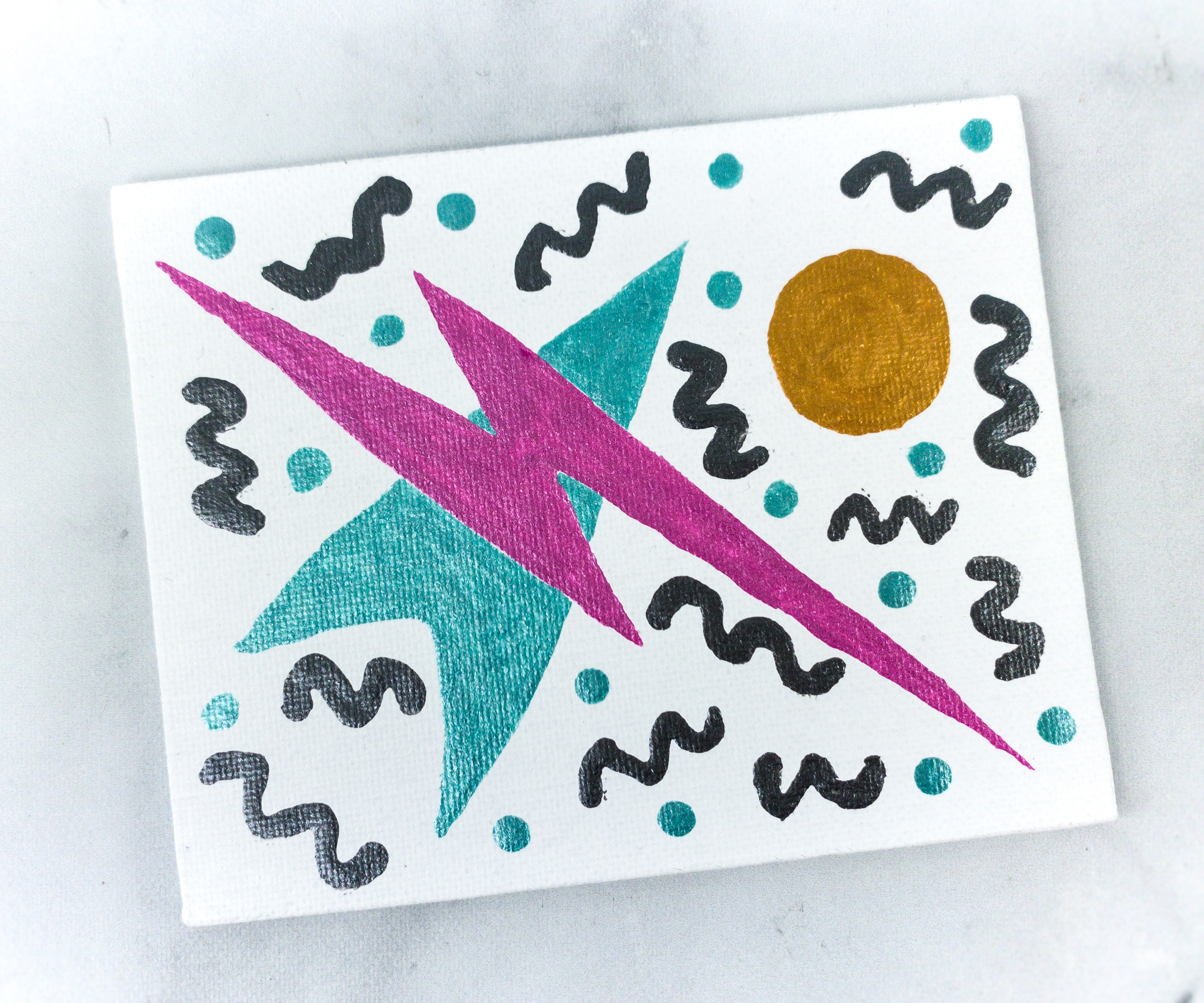 I also tried my Lumiere paint on my white canvas panel, and the result was the same. It resulted in a high-quality, bright-colored illustration.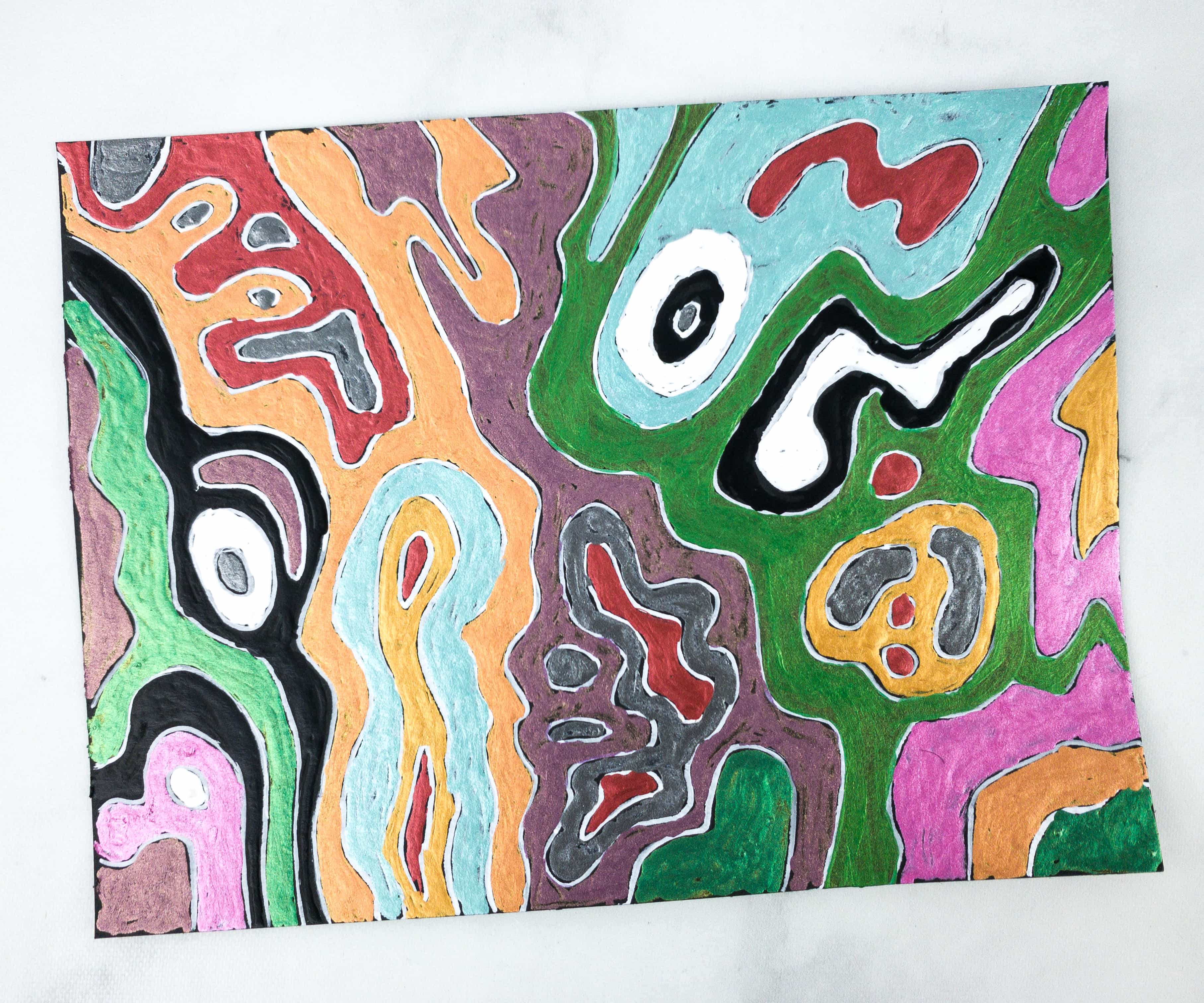 For this artwork, I used my Strathmore Mixed media black paper and Jacquard Lumiere Halo & Jewel paints.
Well, as I expected, the paints turned out to work really well with the paper. They don't stretch, crack, peel, or chip. I love it!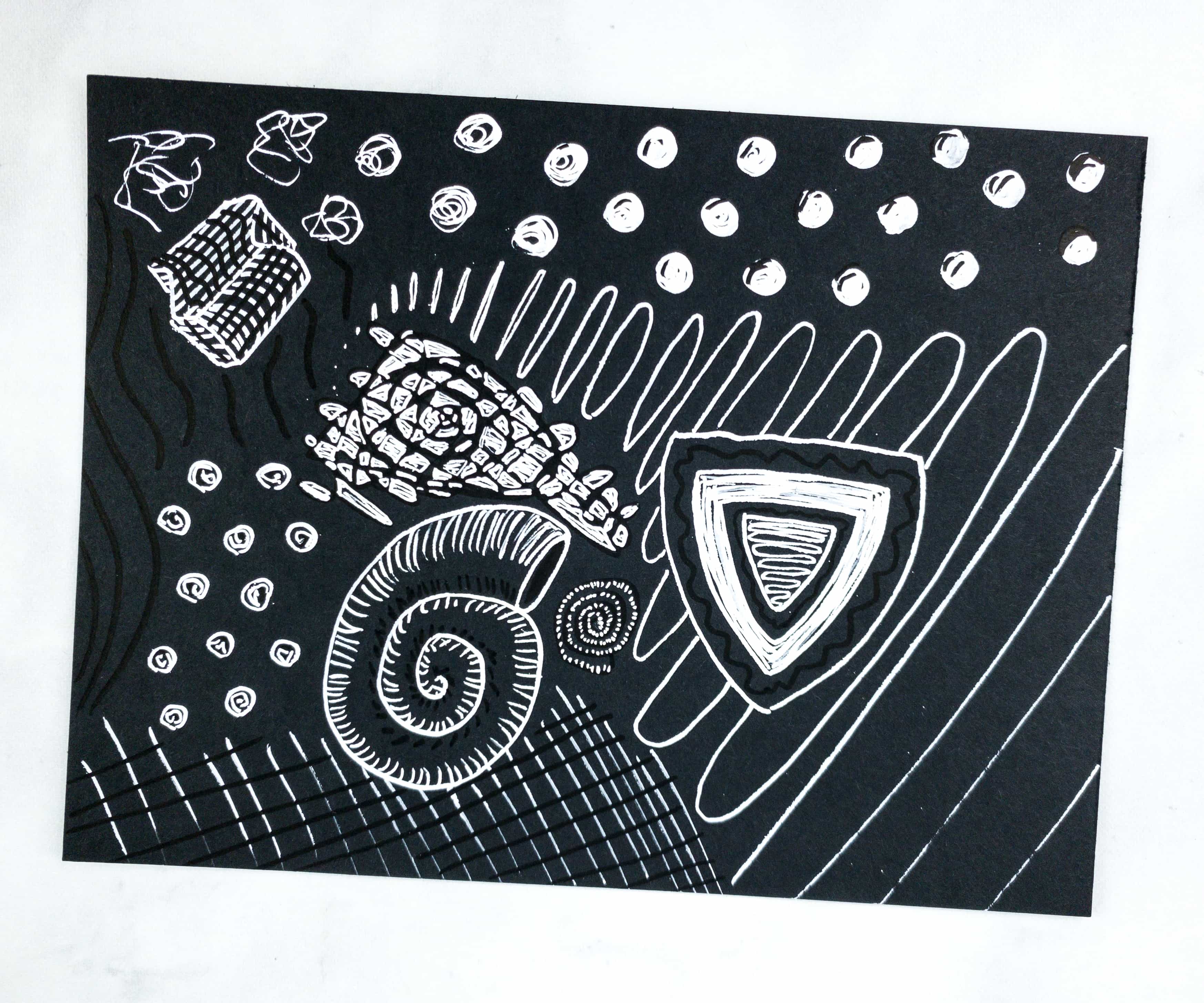 For my next artwork, I used the black Strathmore paper again and the Neopaque black and white paint!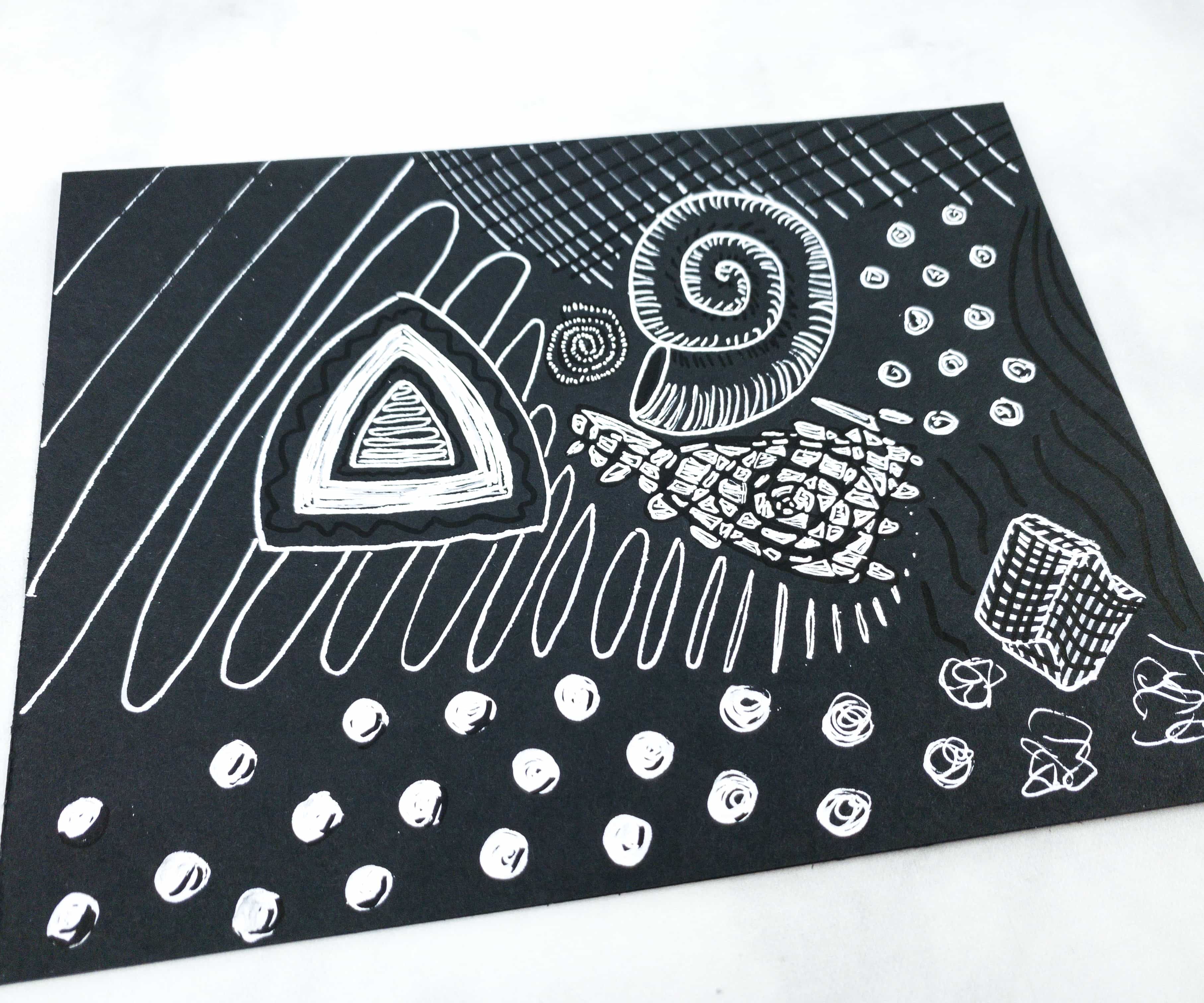 I drew an image of a seashore with rocks and seashells all over.
I also painted a polar bear sitting in the middle of a block of ice.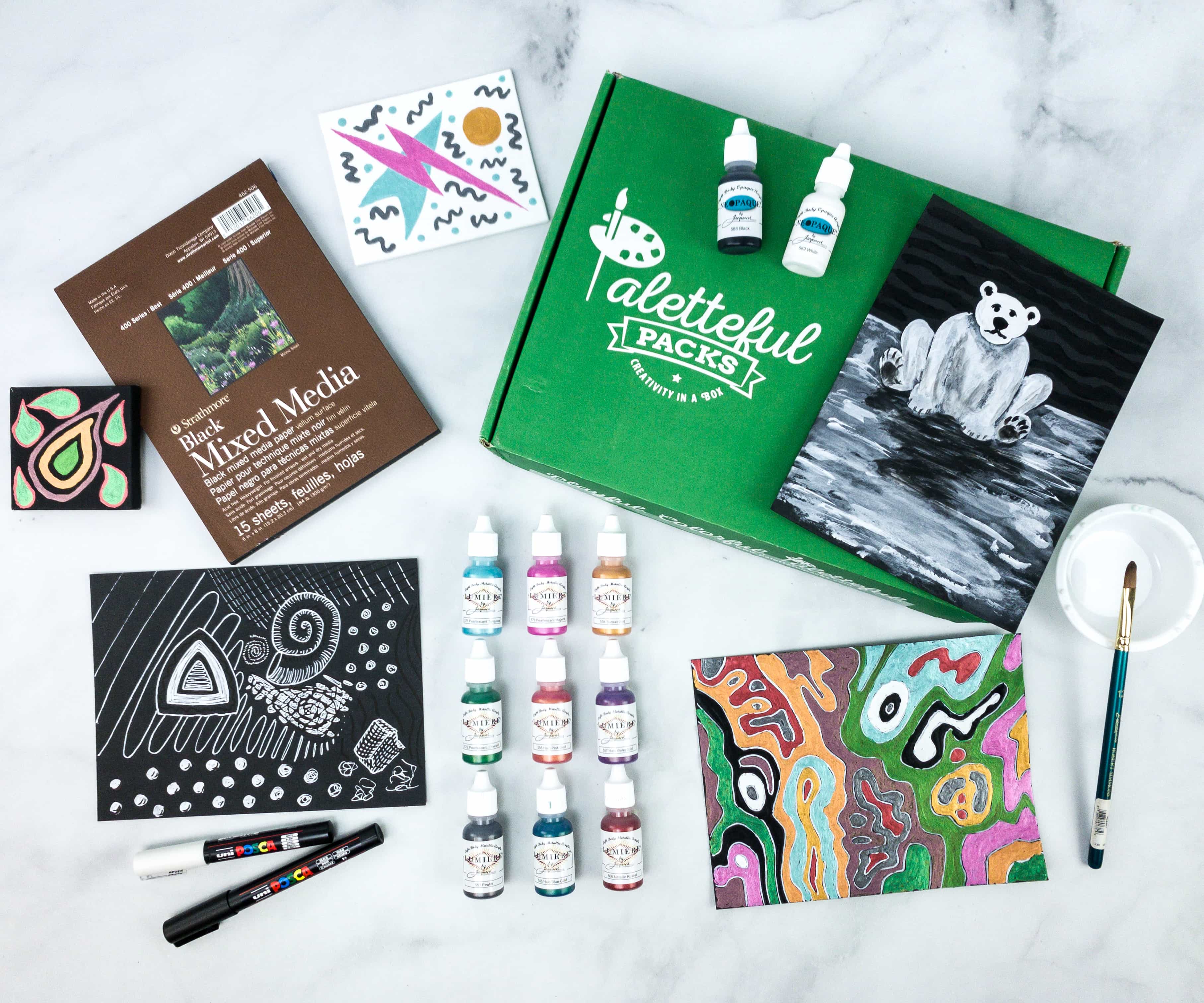 Artists of any age would love Paletteful Packs, as they provide high-quality materials and inspiration for creating new masterpieces. Every box means new artworks to make, and they really help in keeping me creative! My favorite item in this month's box is the set of color paints. They're so versatile, I can easily use them on almost any kind of surfaces. I'm really happy with all the things I've made so far, and I'm excited to create more!
Any thoughts about the Paletteful Packs box?