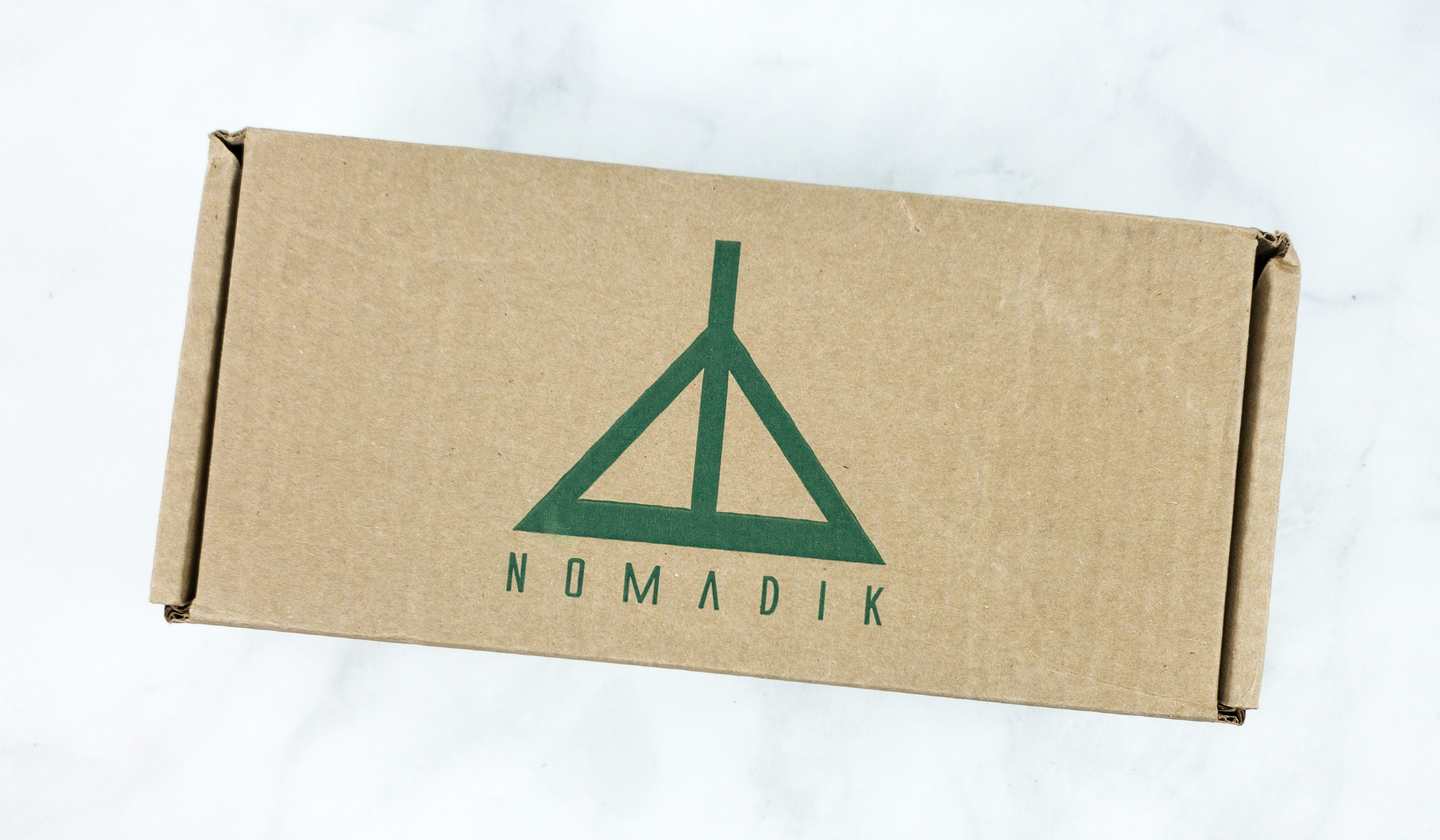 Nomadik is a subscription box for outdoor enthusiasts. Each monthly box includes functional gear designed to increase your fun in the outdoors. All products have been trail tested by an outdoor adventurer and often incorporate new technologies. Every box has three to six pieces of unique, newly-released, or just plain ultra-handy gear from premium brands.
DEAL: Save $5 off on your first subscription box with coupon code HELLO5OFF. If you sign up starting 6/13, your first box will be the Nomadik Welcome Box, which includes the Grand Trunk Ultralight Starter Hammock!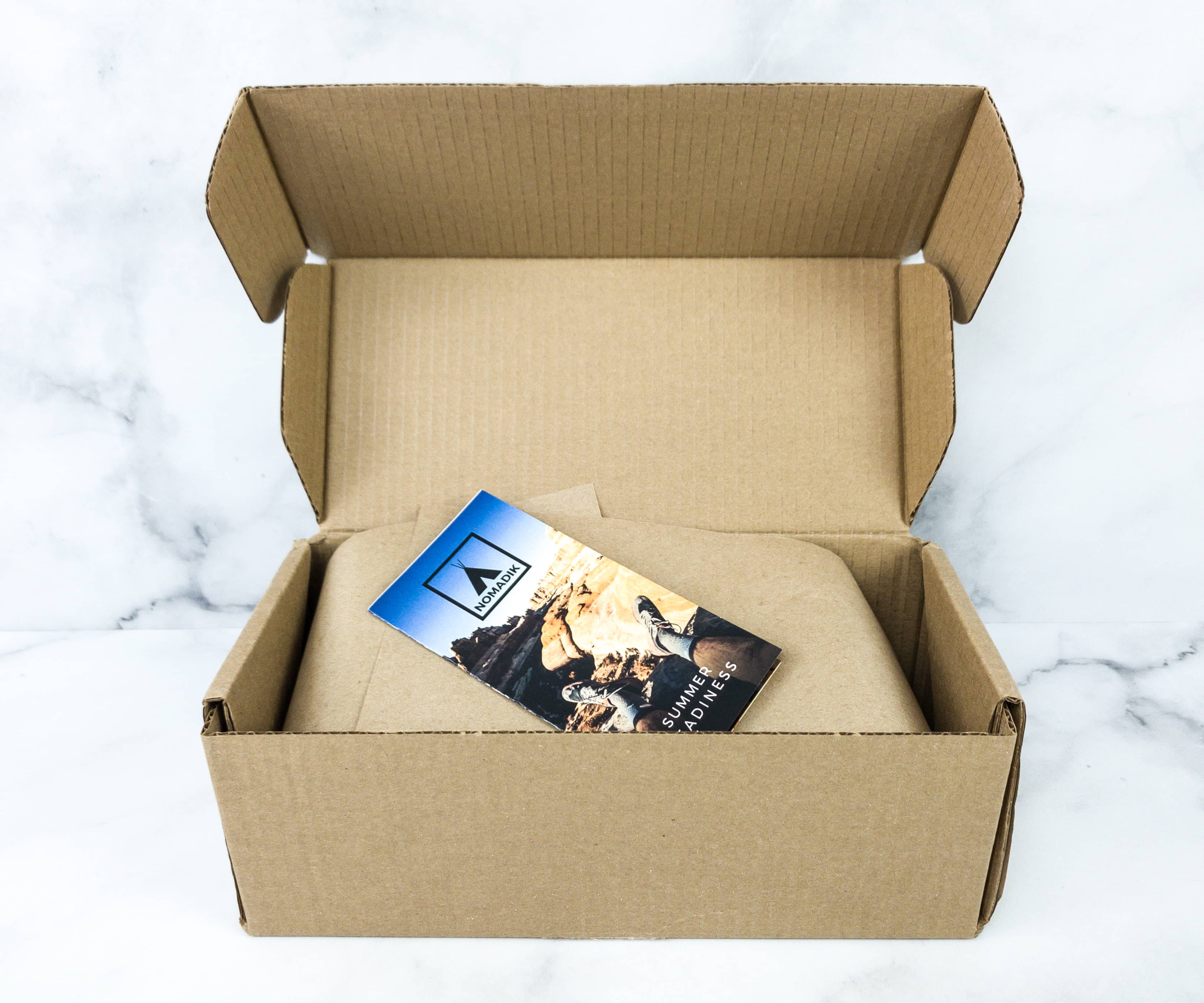 Everything is durable outdoorsy type stuff, so no need for tons of packing materials.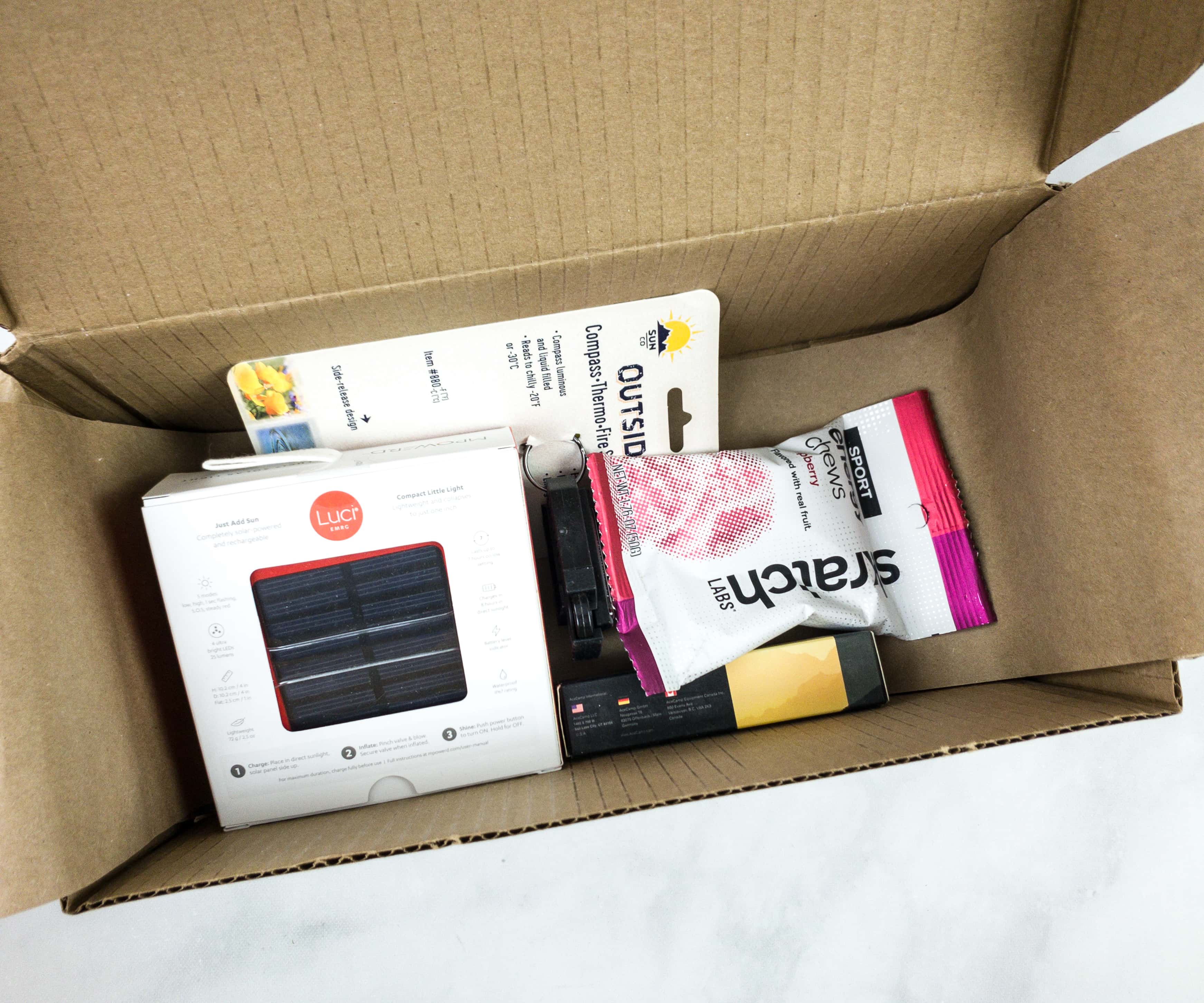 All the items are packed separately, especially the gadgets and the small ones, making sure that they all arrive in great condition.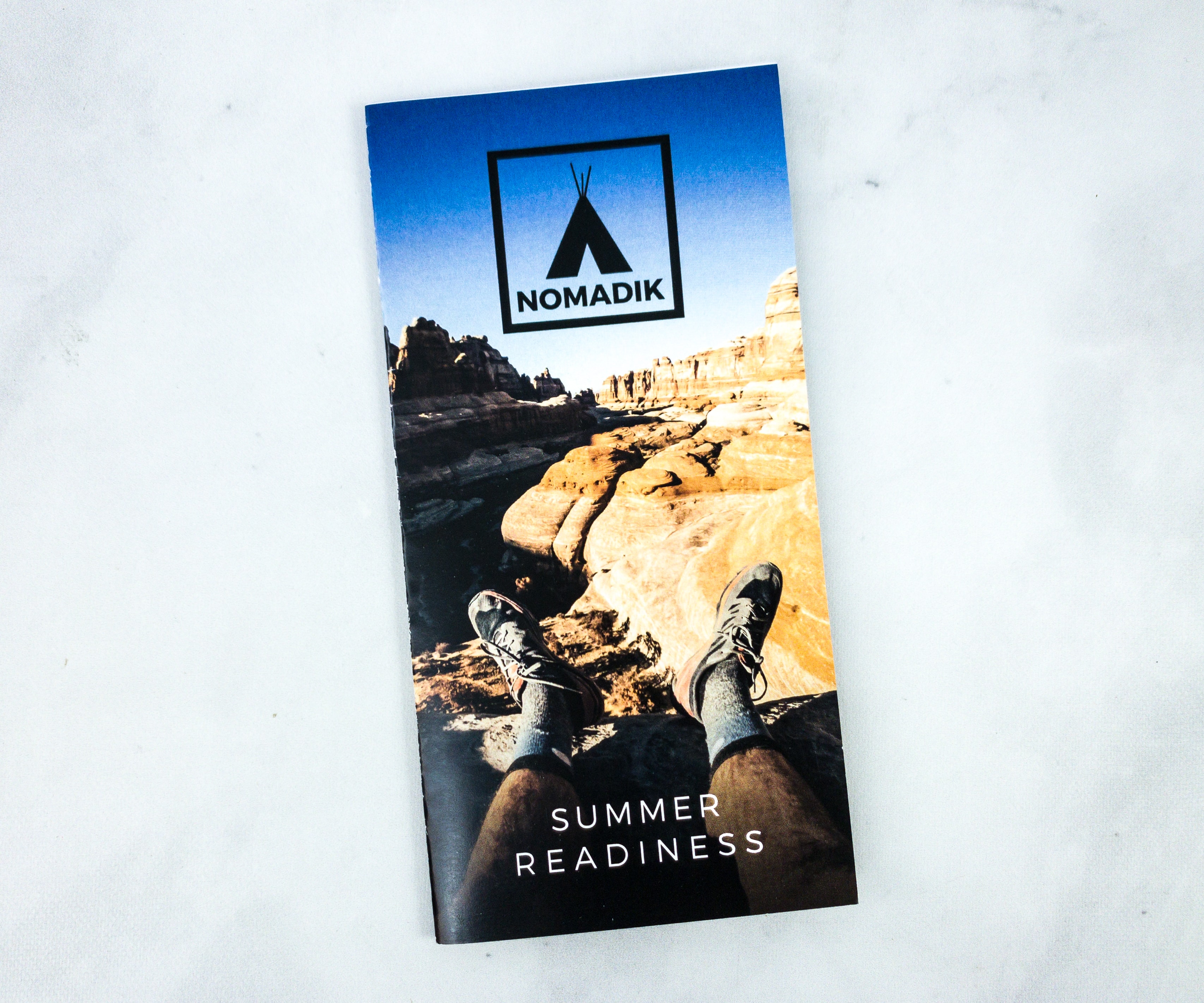 The theme for June 2020 is Summer Readiness.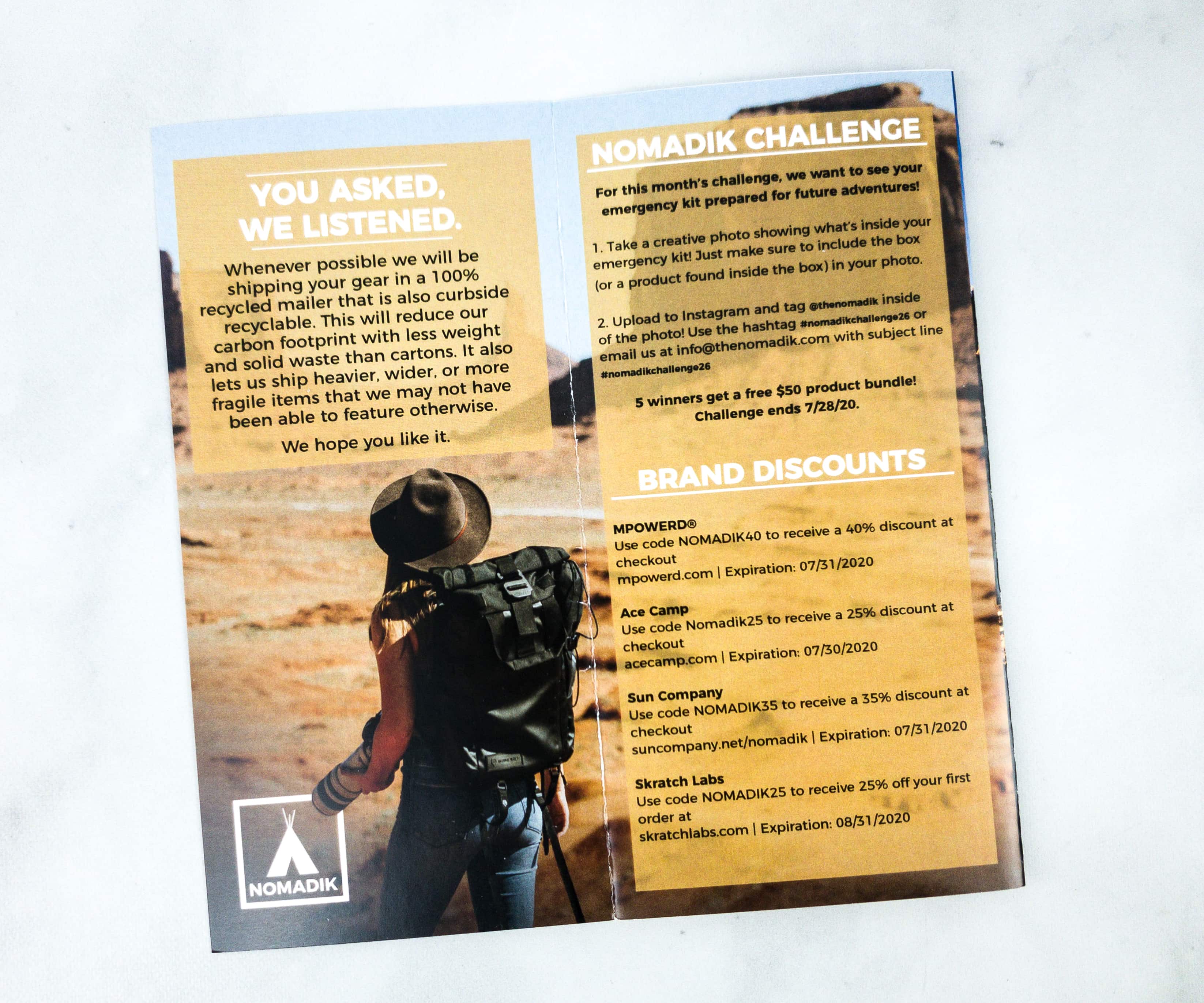 Nomadik always includes a Challenge card to encourage you to get out and use your items in the wild.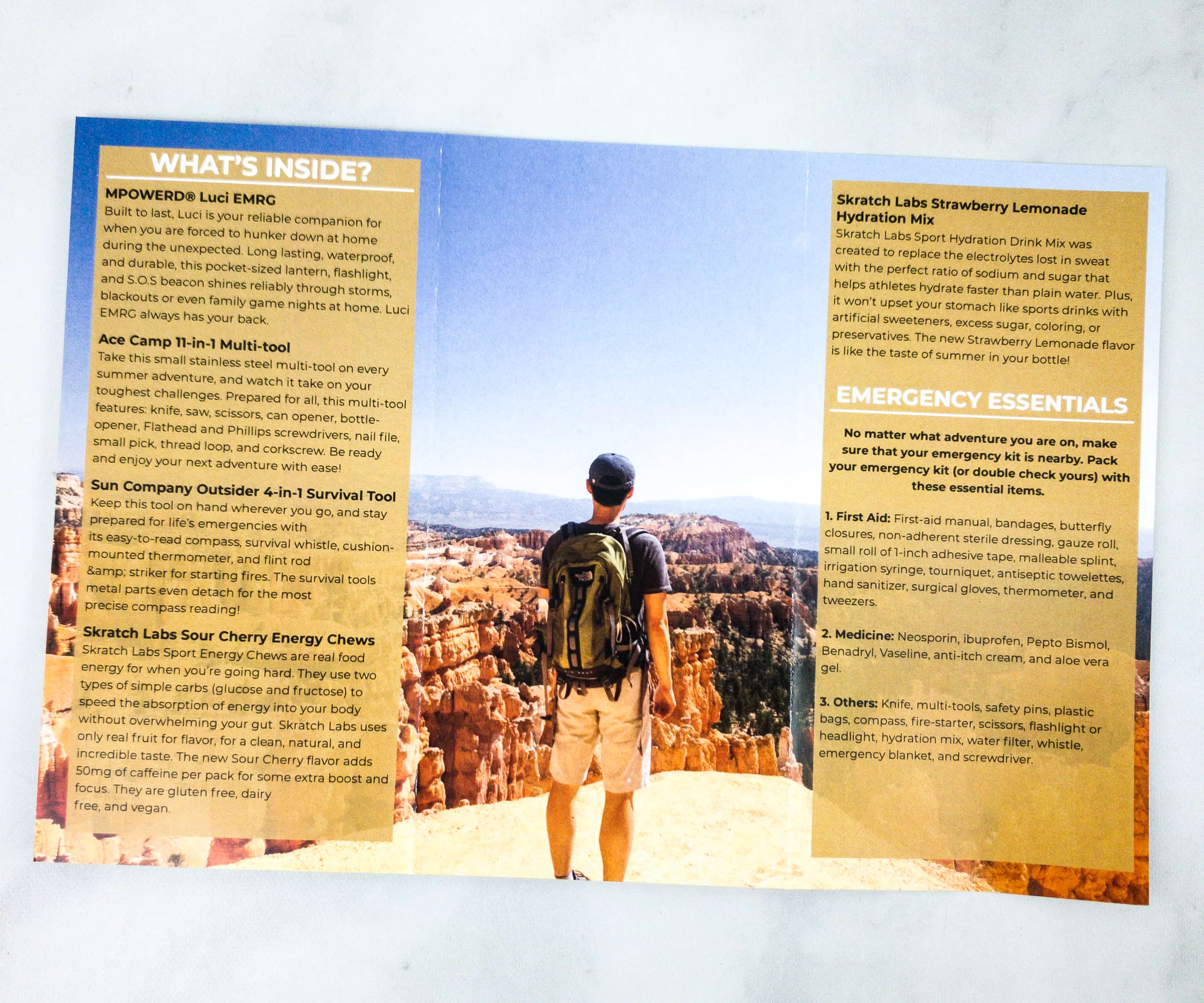 There's also a list of all the items in the box, as well as some useful tips from Nomadik.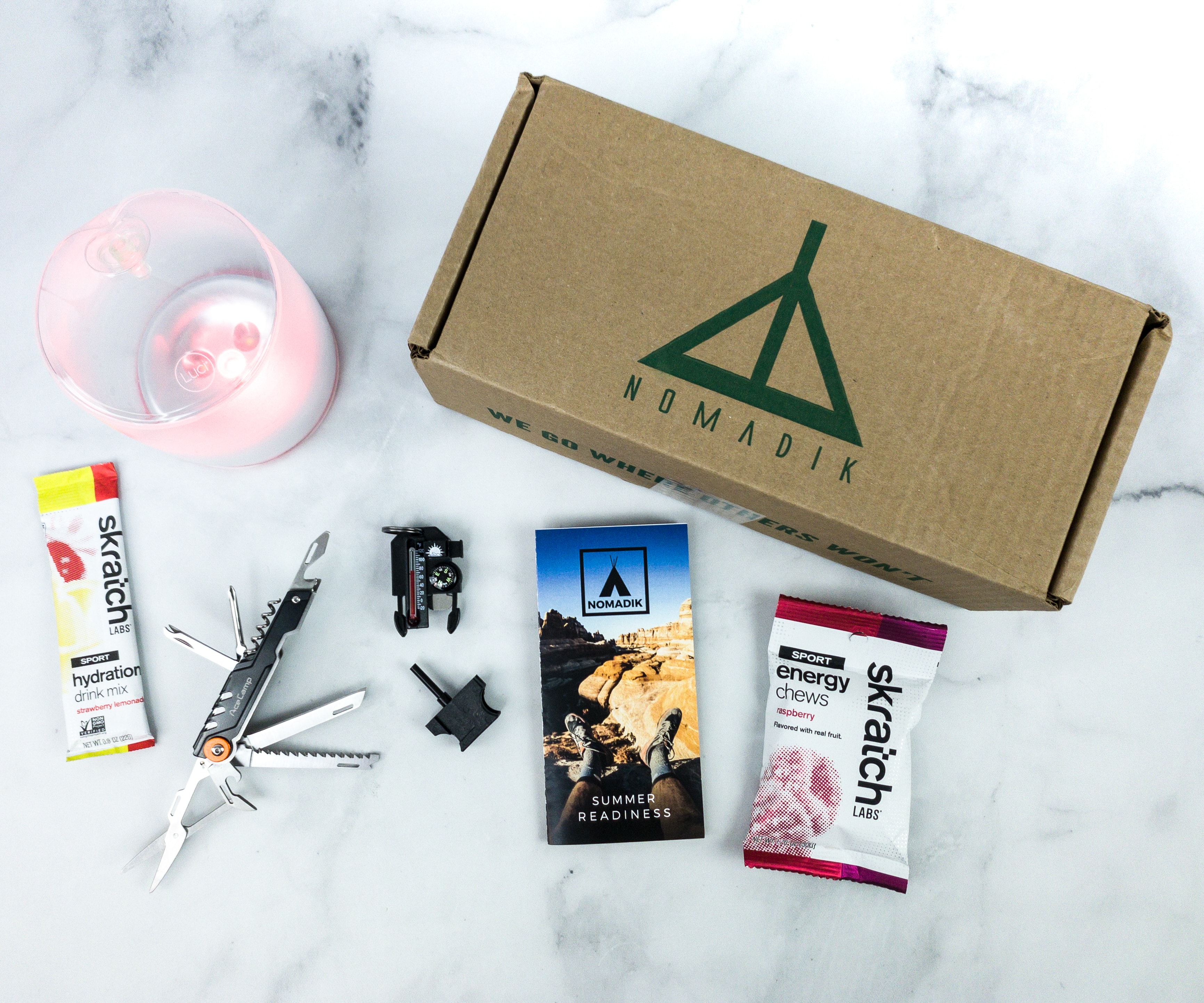 Everything in my box!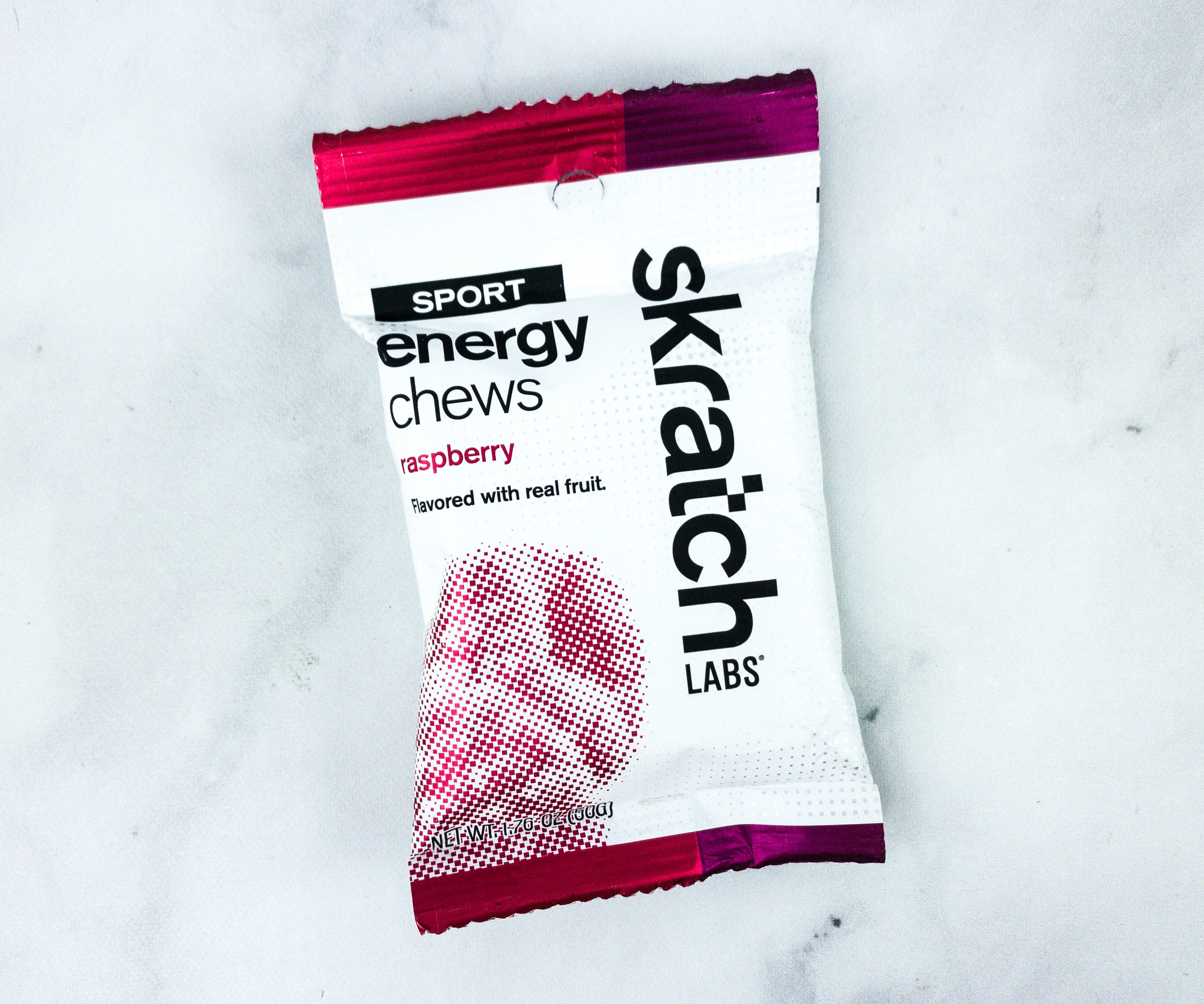 Skratch Labs Sour Cherry Energy Chews ($2.45) Ideal as a workout snack, these sports energy chews are made with tapioca syrup, orange juice powder, citric and lactic acid, and sea salt. They taste just like a real raspberry! I just love munching on them knowing that they contain less sugar than regular gummies.
These chews are free from anything artificial like sweeteners, coloring, or binding agents. They're also non-GMO, gluten-free, dairy-free, and vegan.
Skratch Labs Strawberry Lemonade Hydration Mix ($1.95) This sports hydration drink mix comes with sweet strawberry lemonade flavor. To prepare, just add the contents of the packet to 12-16 fl oz of water and then shake.
It's the most ideal drink mix to consume during workout, as it re-hydrates and also gives a boost of energy. This mix is certified to be non-GMO, gluten-free, dairy-free, kosher, and vegan as well!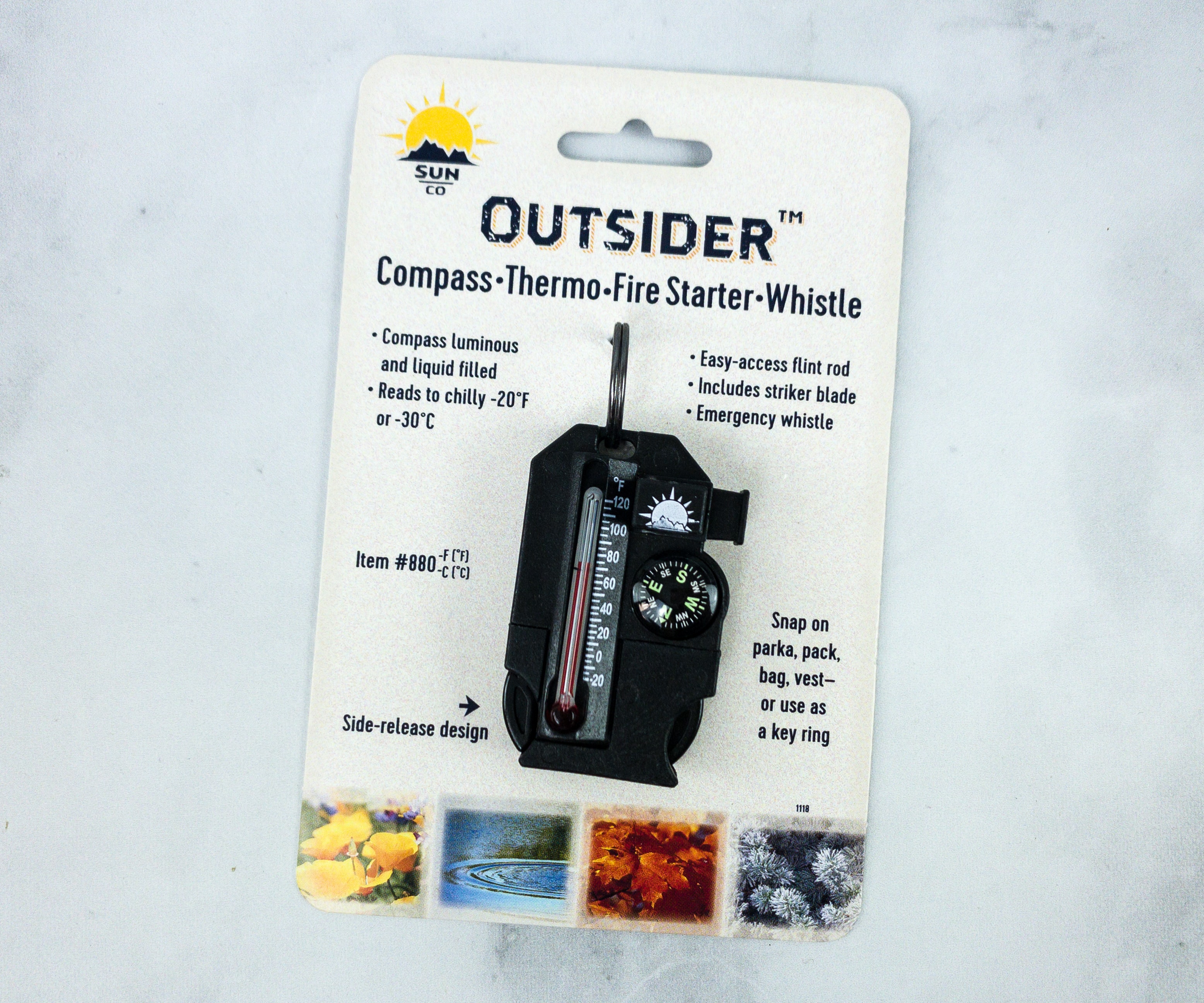 Sun Company Outsider 4-in-1 Survival Tool ($12.99) It's a 4-in-1 compact survival tool made from premium-quality materials. It works as a compass, thermometer, fire starter, and a whistle.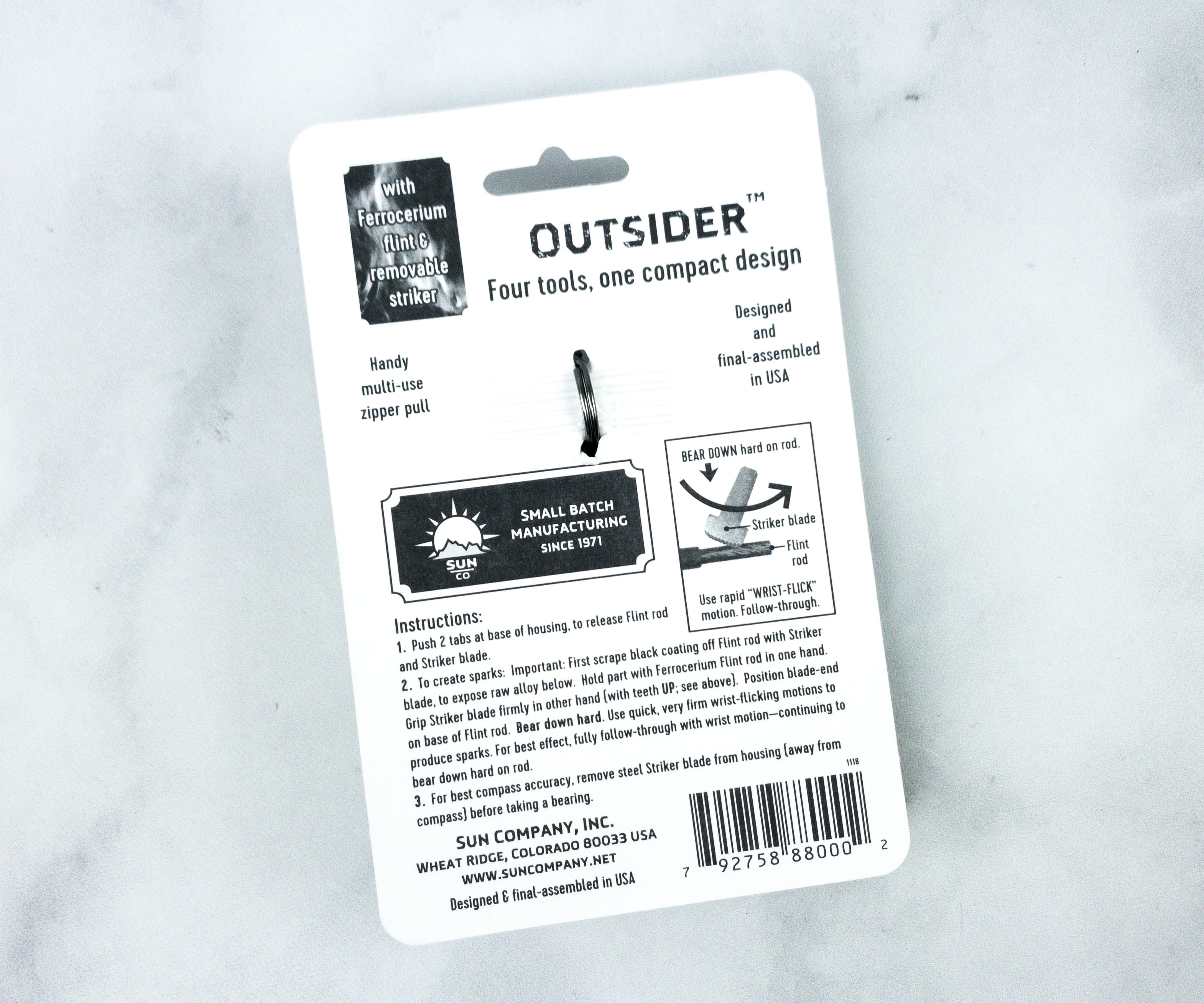 The back of the packaging lists instructions on how to use this survival tool.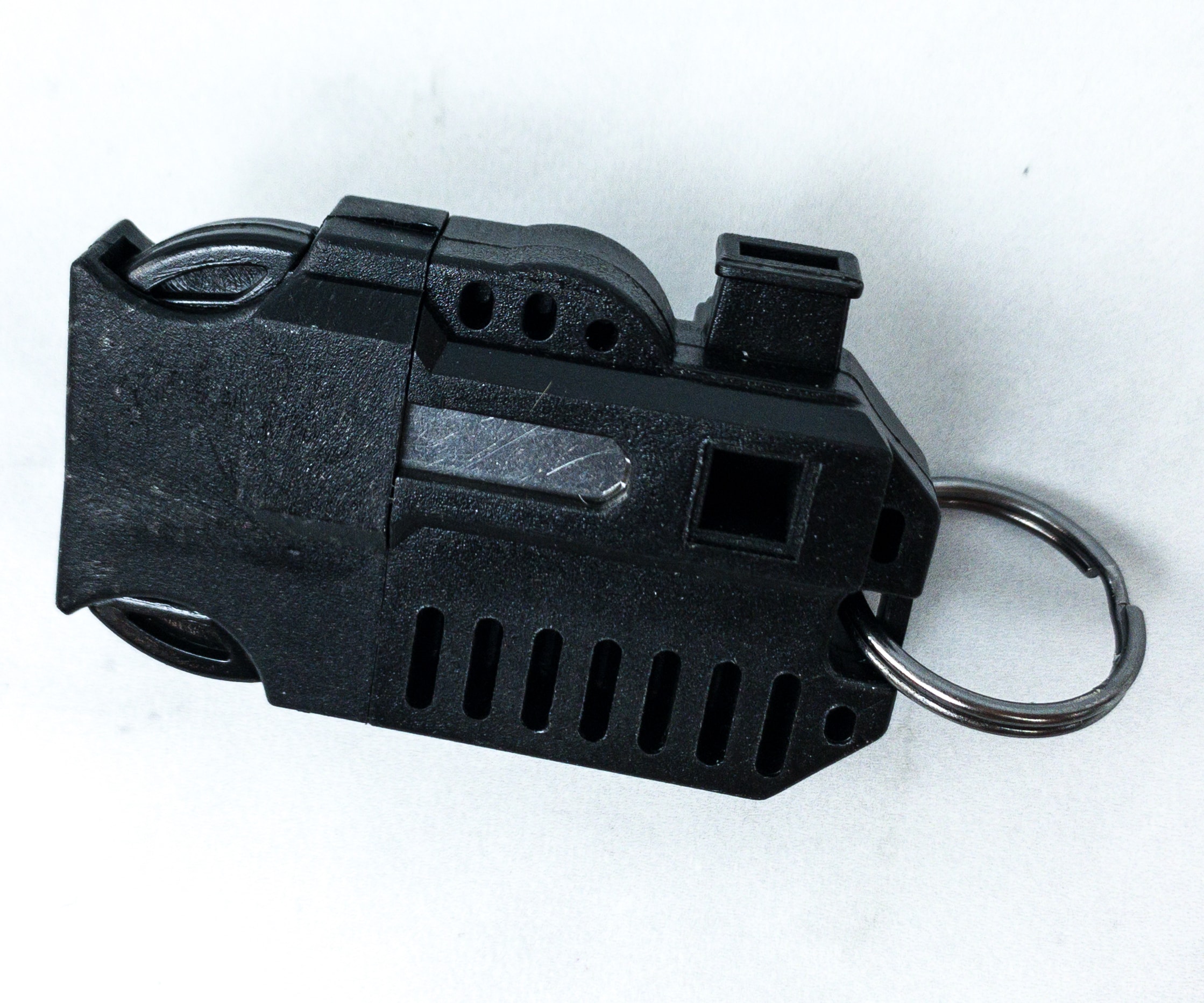 This device comes with a built-in keyring, which you can easily attach to your bag or belt.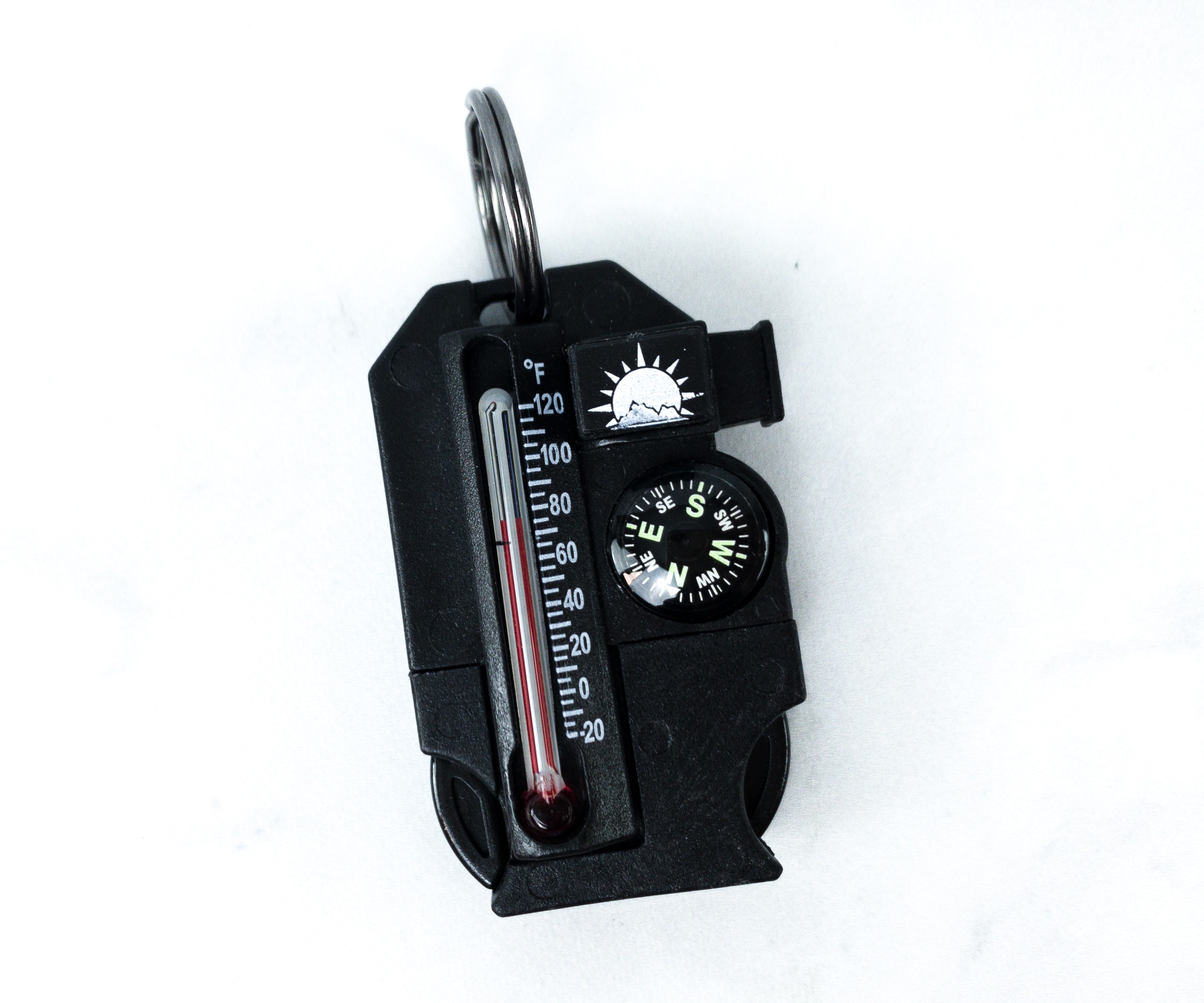 This gear comes with an easy-to-read luminous button compass and thermometer, making it readable even in low-light conditions. It's ideal for hiking, camping, hunting, or any other situation.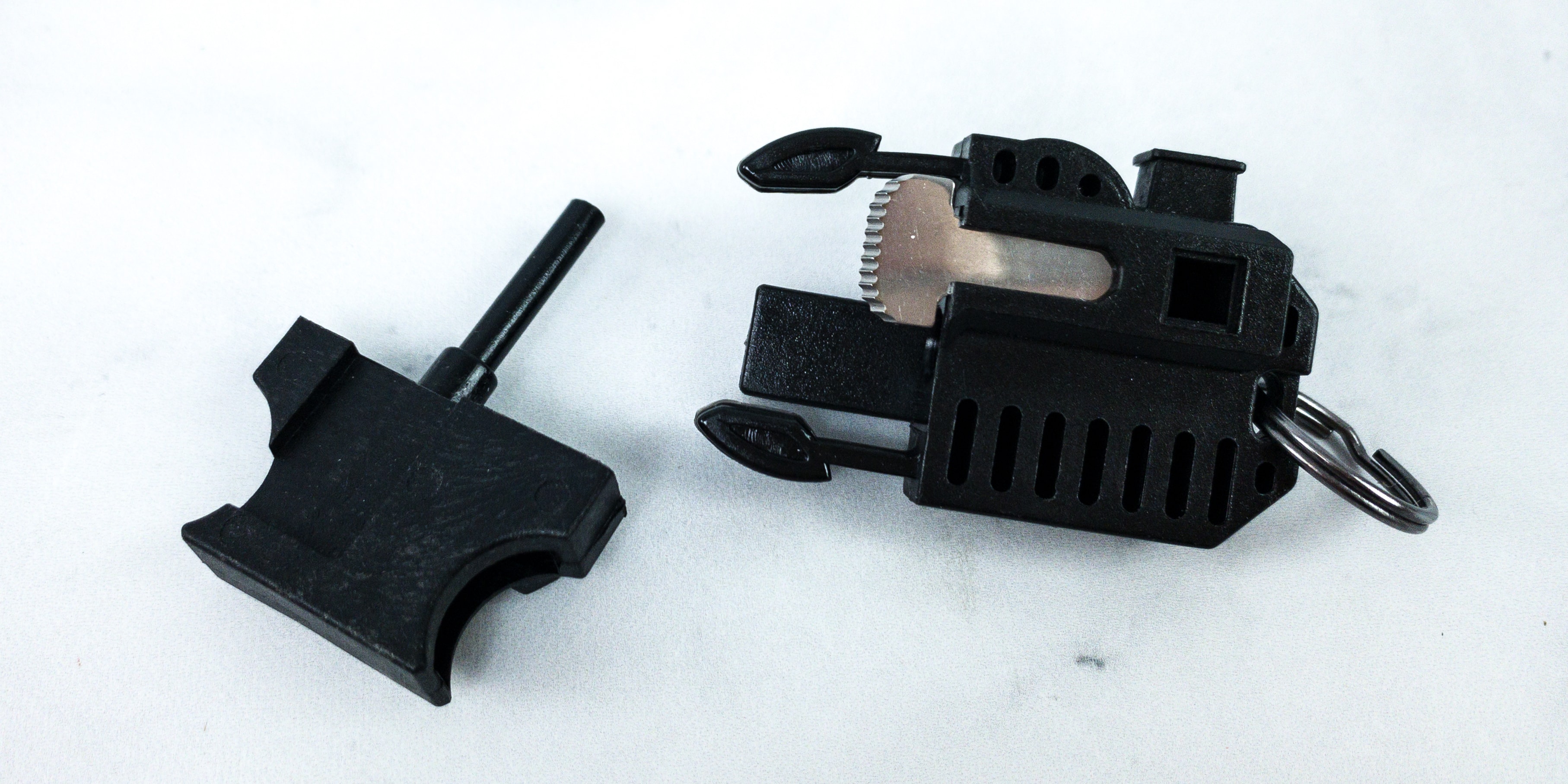 Inside, there's a waterproof flint and some removable steel striker tools which you can use to start a fire. On the side, you'll find the small whistle that produces a big sound. This is definitely the ultimate tool survival kit in a portable, ultralight keychain!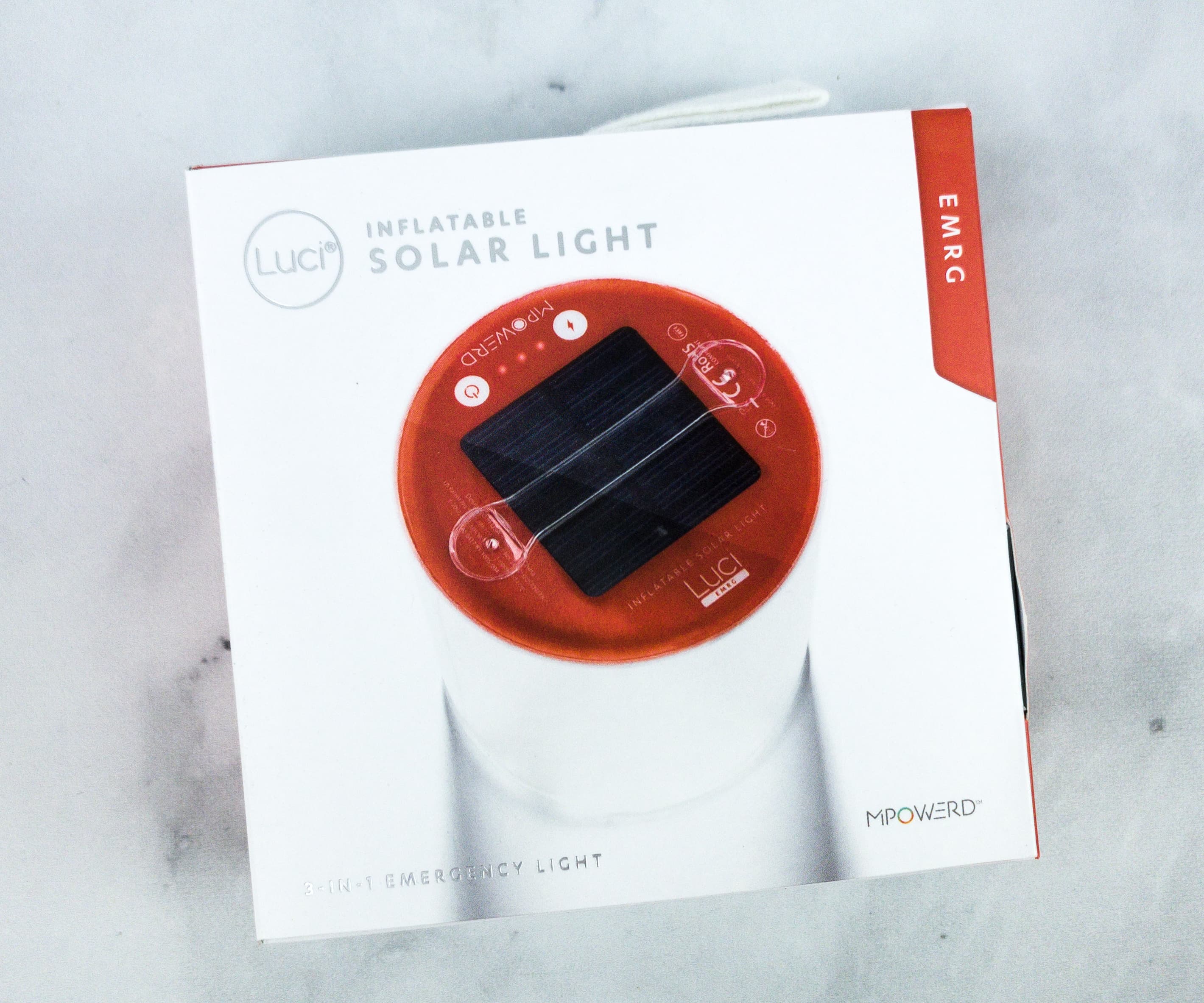 MPOWERD Luci EMRG ($17.95) Here's another must-have item for emergencies, a 3-in-1 solar-powered light. It's a portable gear that works as a flashlight, emergency light, and even as a pocket-sized lantern.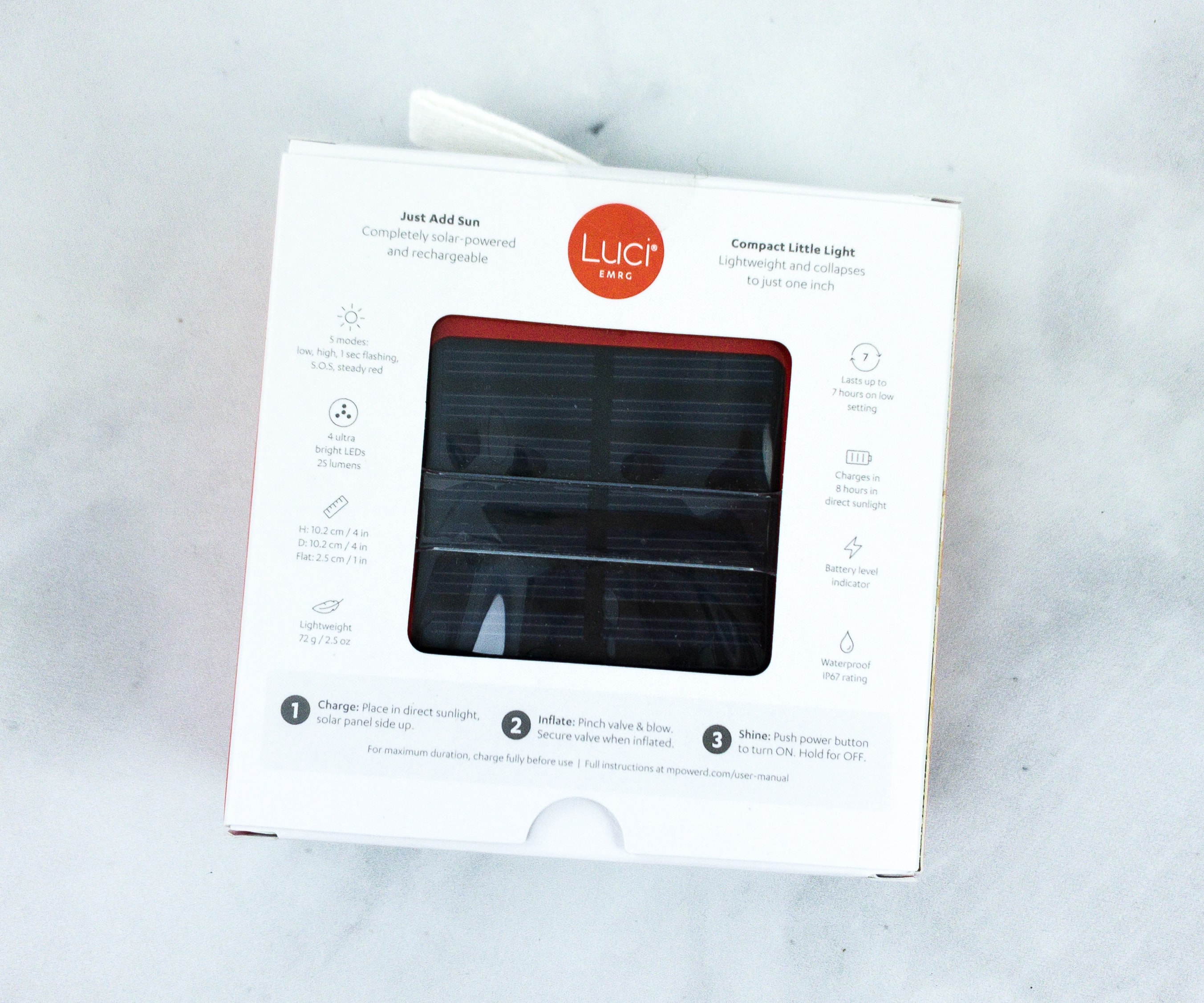 Featured on this side of the box is the essential information you need to know about the emergency light including its specification and direction for use.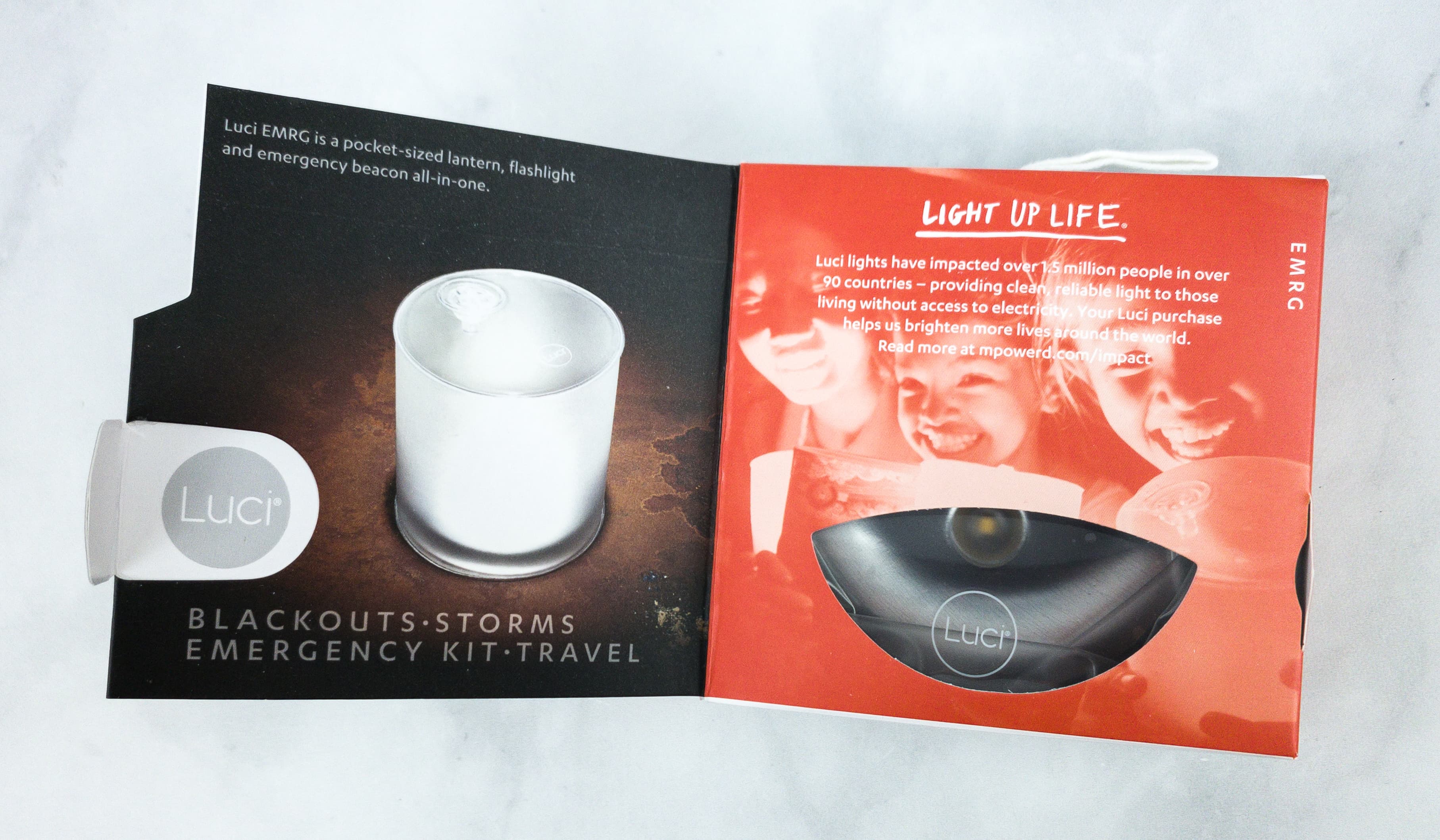 According to the box's flap, Luci lights have impacted over 1.5 million people in over 90 countries – giving them a clean, reliable light, especially to those people who don't have access to electricity.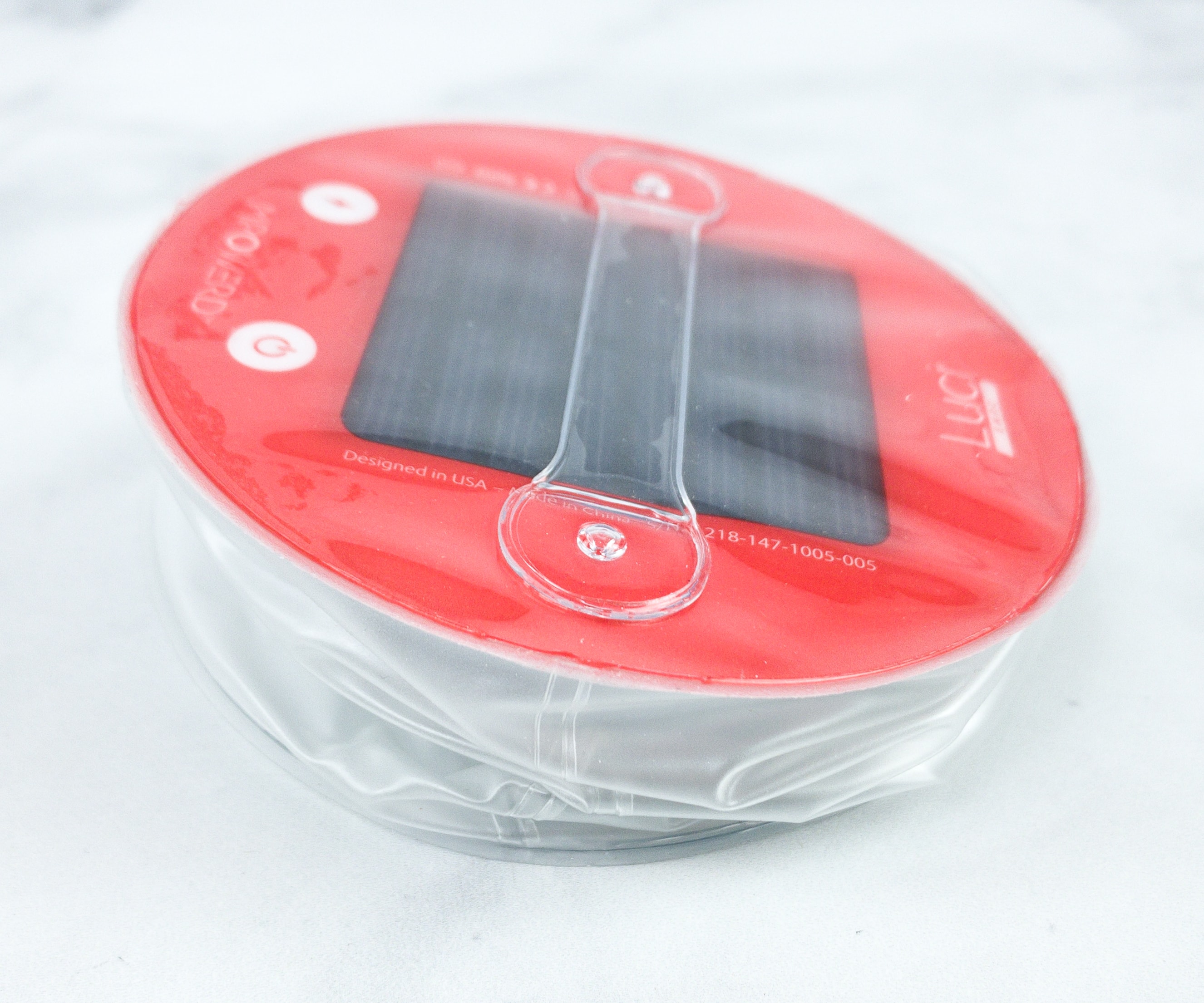 Here's how the lantern looks when not in use. It's compact and handy! You can easily put it inside your bag without it taking up all of the space!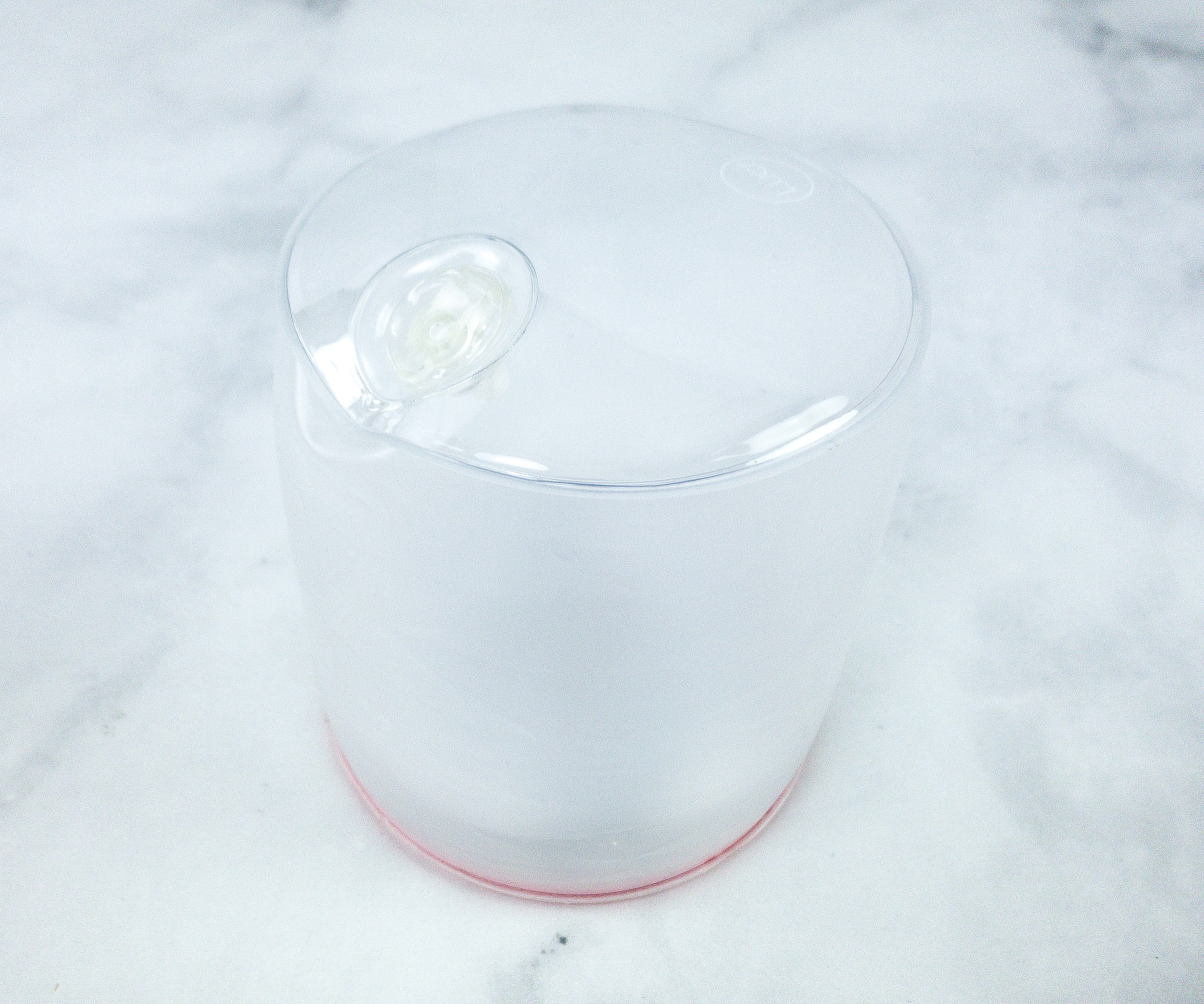 Located on the bottom part of the inflatable lantern is the blowing hole where you can inflate or deflate it.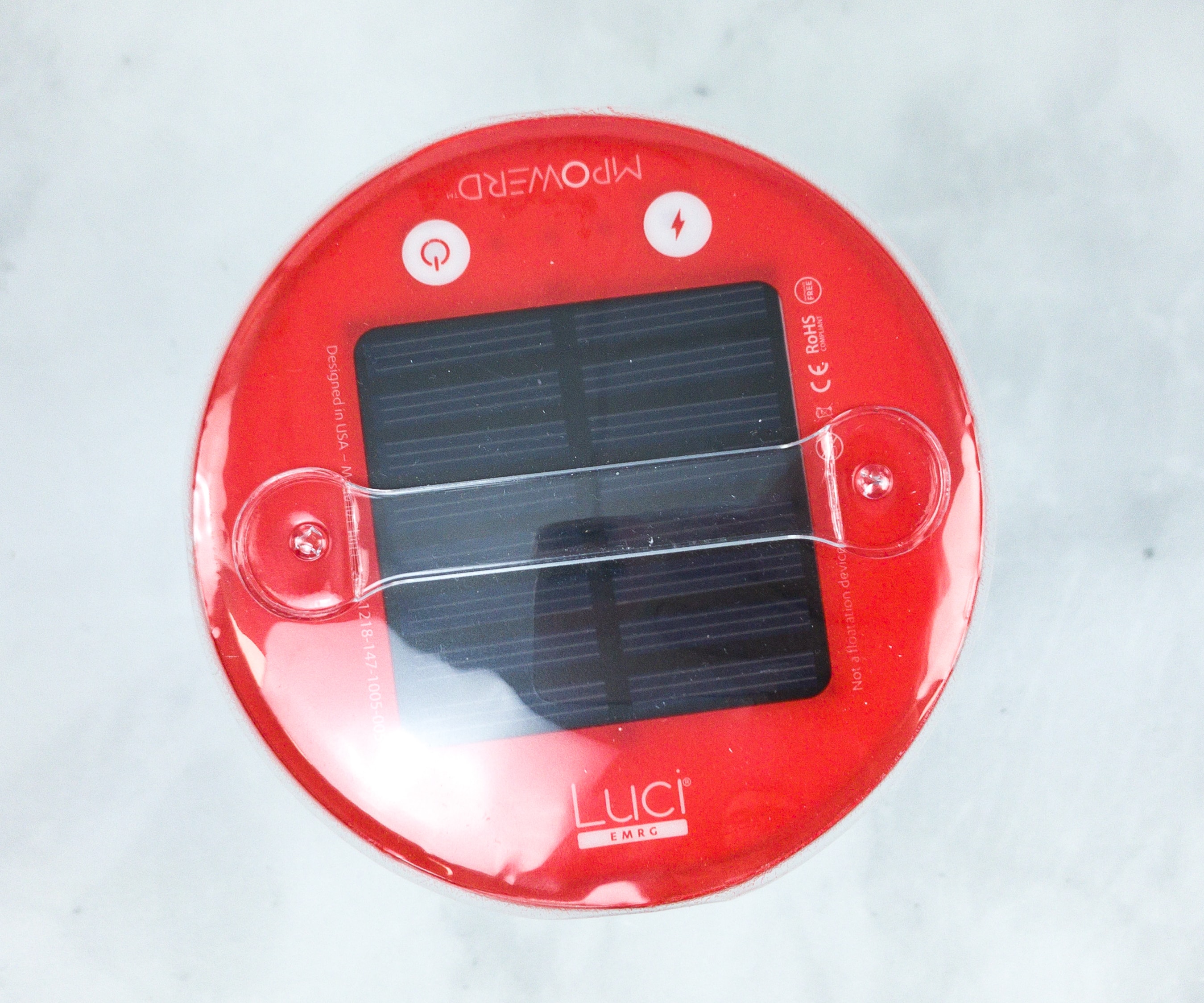 On top of the lantern are the solar power panel, on/off switch, battery indicator, and built-in plastic handle.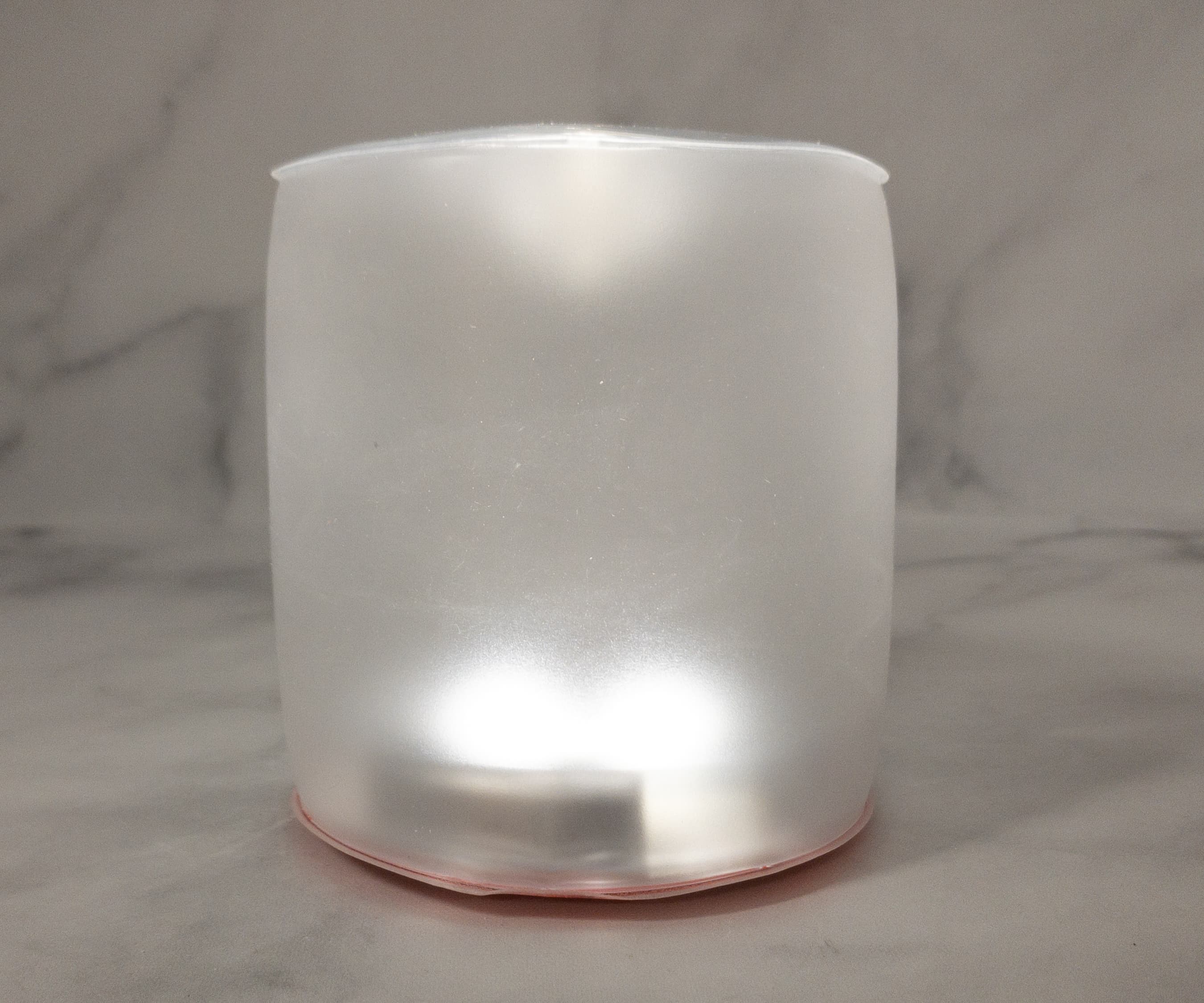 This lantern comes with matte sides and a clear top finish. It's lightweight, waterproof, and durable enough to withstand up to 150 lbs of pressure.
You can switch the lantern on any of its 5 modes including low, high, flashing, S.O.S., and steady red. It's great to use when camping and hiking!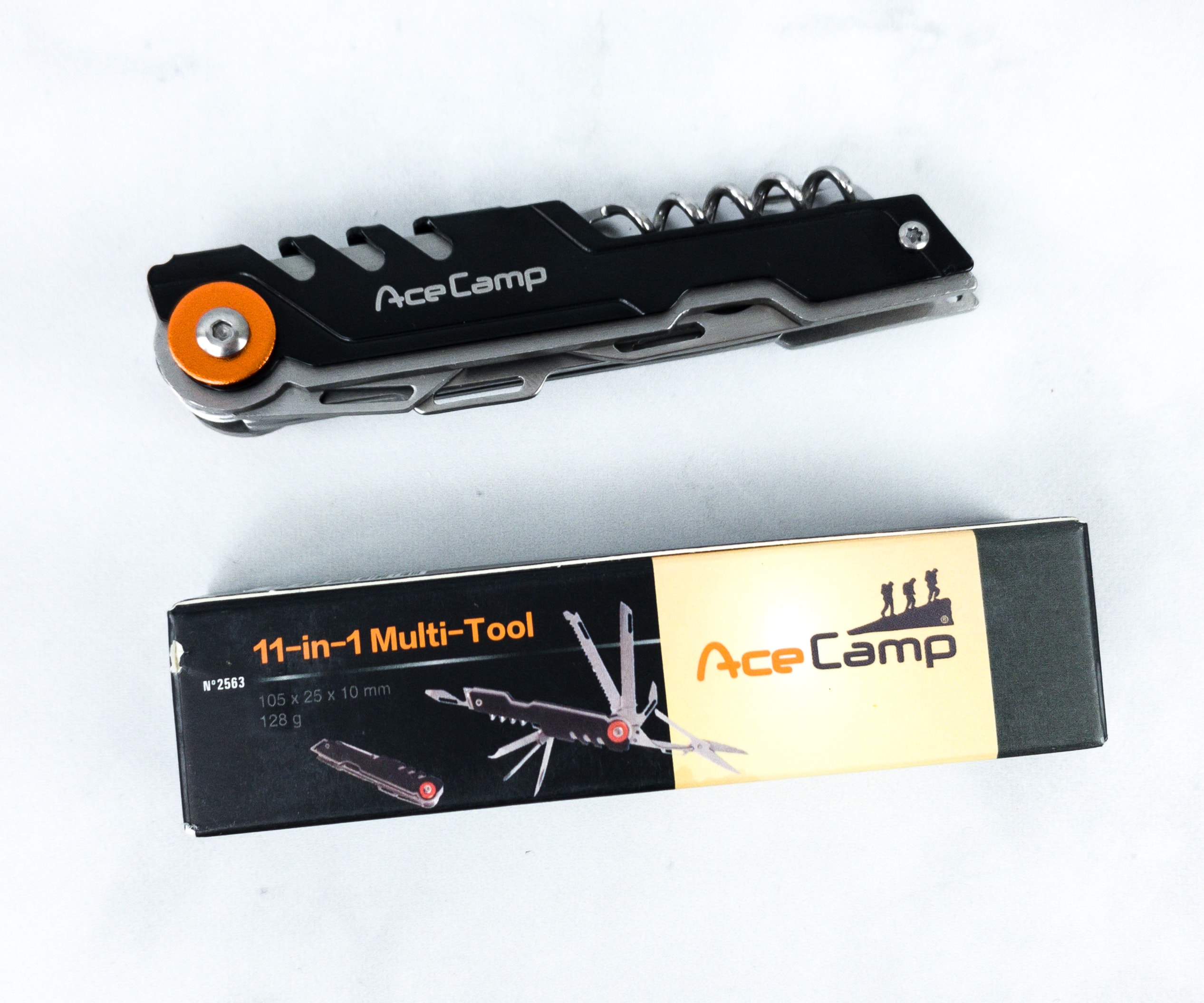 Ace Camp 11-in-1 Multi-Tool ($14.95) I can't get enough of the multifunctional tools in this box! Here's another one, an 11-in-1 multitool which includes tools you'd need to survive in the outdoors.
It's an 11-in-1 multi-functional tool made from premium-quality materials. It has an aluminum handle, while the other parts are stainless steel.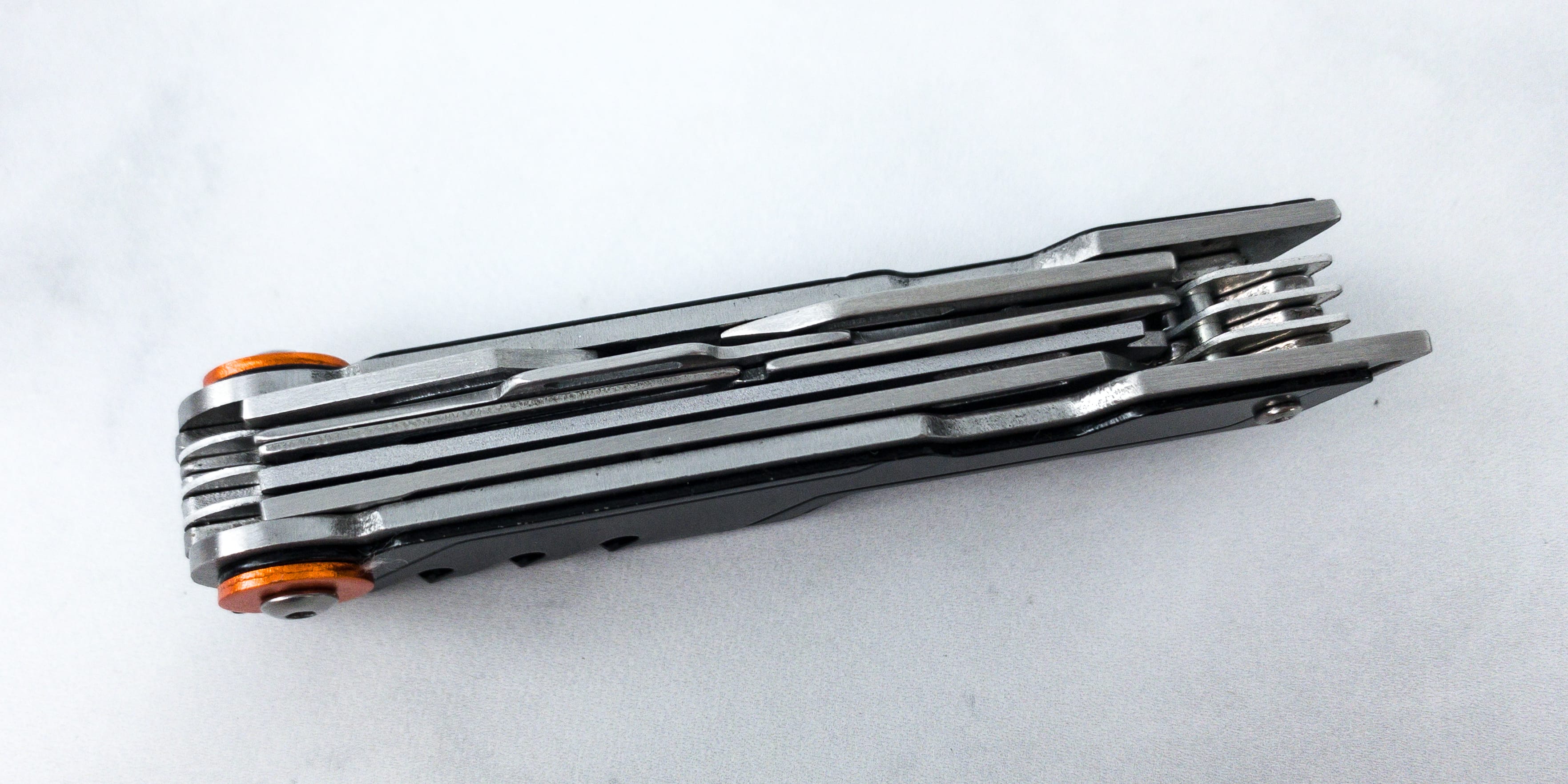 It's lightweight enough to slip in your bag or even in your pocket.
Featured on this side of the tool is the trademark logo of Ace Camp.
This multi-functional tool includes a knife, saw, scissors, can opener, bottle opener, flathead and Phillips screwdrivers, nail file, small pick, thread loop, and corkscrew. Nomadik surely knows what's important to outdoor enthusiasts: compact yet versatile tools and gear! This box included several multi-functional tools that are easy to bring on trips and my favorite is the inflatable lantern. It's especially useful when camping or hiking. It's enough to light up a small tent or simply serve as a flashlight. The box also introduced us to yummy chews and a drink mix. Both are not just tasty but energizing as well. I'm impressed with the box contents overall, they make me excited for future adventures! What did you think of Nomadik? Visit Nomadik to subscribe or find out more!